Some posts on this site contain affiliate links, meaning if you book or buy something through one of these links, I may earn a small commission (at no additional cost to you!). Read the full disclosure policy here.
---
September is honestly one of the best months for a honeymoon. The hot summer days in Europe and the US are finally cooling off, peeps of fall foliage are dotting some places, and for those who long for an adventure-packed honeymoon, there are plenty of locales to travel to this time of year as well. In short, there are several best honeymoon destinations in September to choose from!
Yes, this definitely can make choosing a place that much more challenging, but fear not! We have a fantastic list of the best September honeymoon destinations organized based on what kind of romantic getaway you are dreaming of!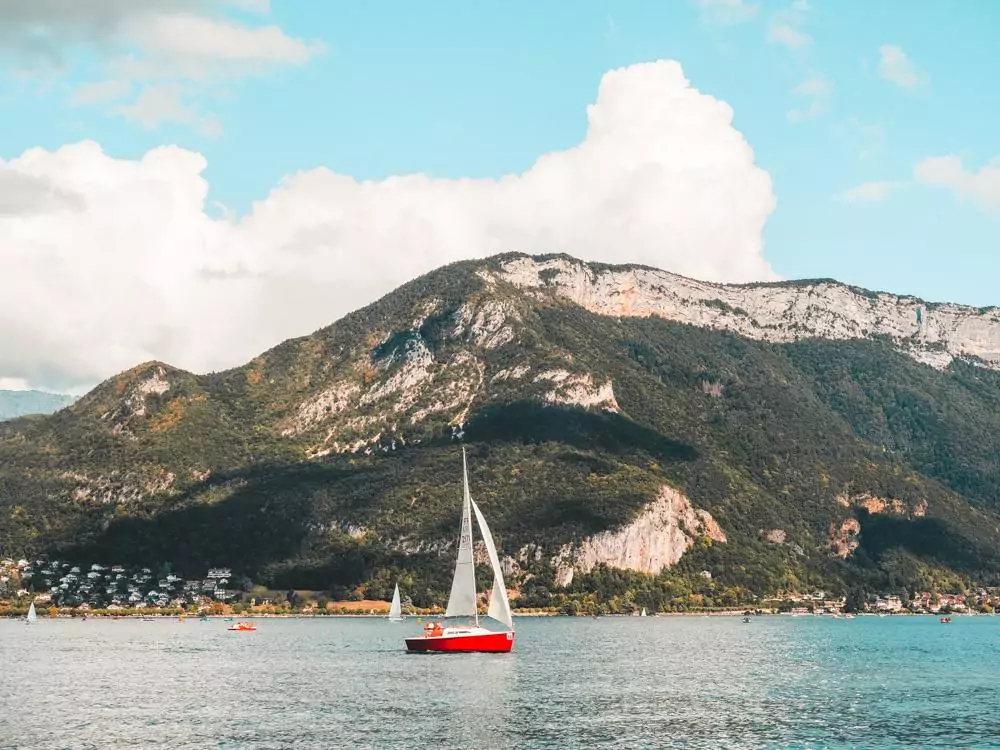 23 Best Honeymoon Destinations in September
This list of the top September honeymoon destinations is organized by categories including adventure destinations, romantic places, top honeymoon destinations in September in the USA, and, of course, great beachy locales.
So whether you want to relax by the beach or enjoy a dreamy stroll around a lovely city, these are the best honeymoon destinations for September you'll want to book ASAP.
List of the Best September Honeymoon Destinations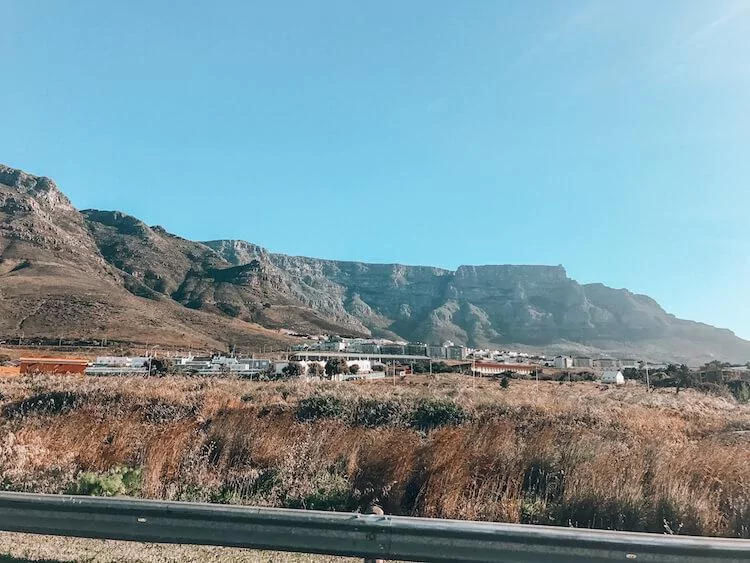 Here is a quick list of the top September honeymoon destinations. For more details, including a great hotel or resort in each place, keep on reading below!
South Africa
Kenya
British Columbia, Canada
Munich, Germany
Peru
Mauritius
Bali, Indonesia
Kefalonia, Greece
Curacao
Grenada
Napa Valley, California
New York City, New York
Las Vegas, Nevada
Great Smoky Mountains National Park, Tennessee
Glacier National Park, Montana
San Diego, California
Savannah and Tybee Island, Georgia
Provence, France
Japan
Ireland
Annecy, France
Bruges, Belgium
Rome, Italy
Top Honeymoon Destinations in September For Adventure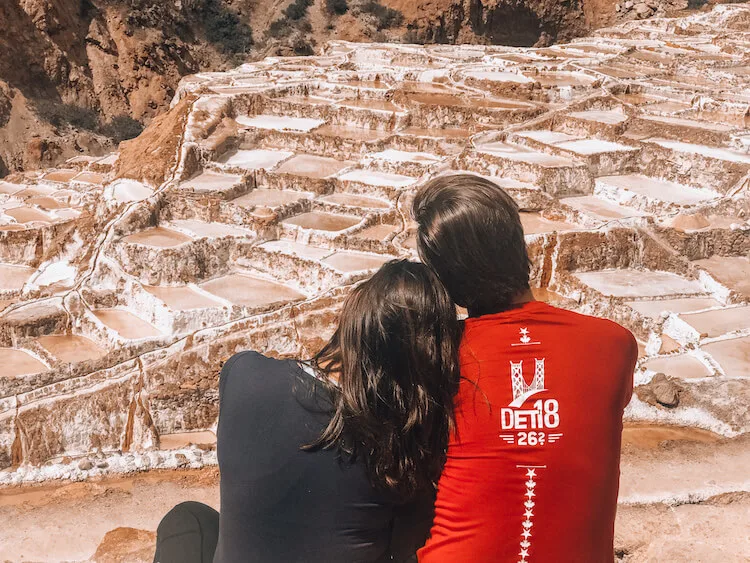 For those who want to go on an epic safari, go hiking, or even enjoy a crazy fun festival, these are some fantastic honeymoon destinations for September!
1. South Africa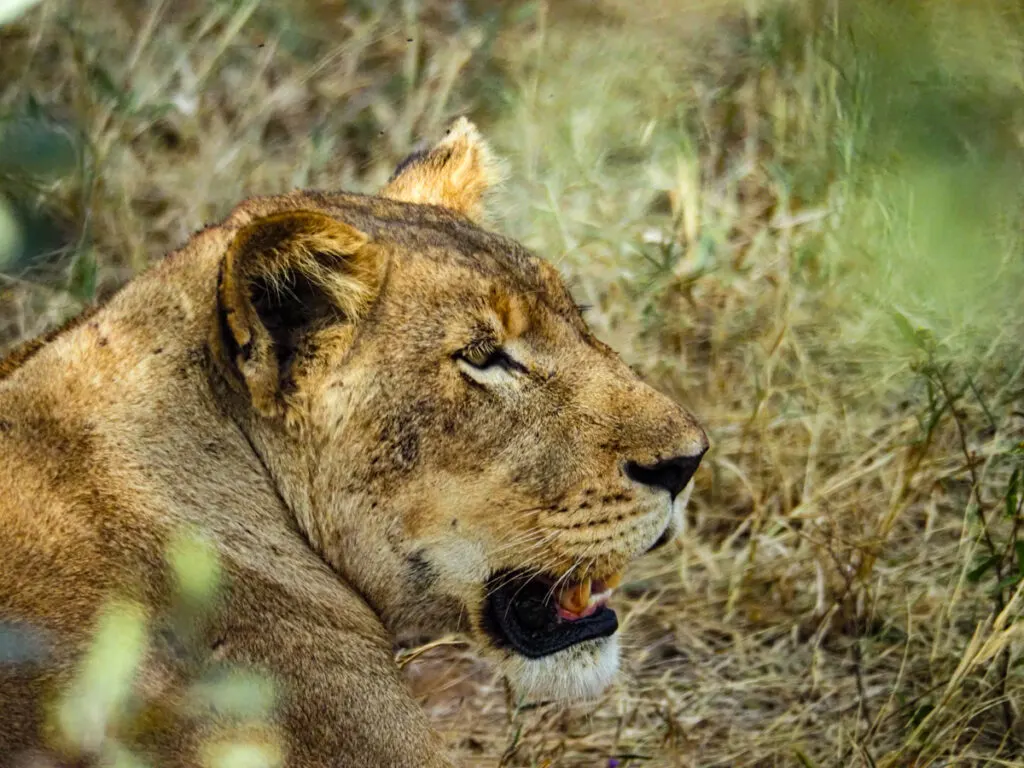 I could go on and on about South Africa. After having visited this incredible country twice, I have a perfect 2-week South Africa itinerary for your honeymoon here.
Aside from that, South Africa has SO much to offer for couples. There is the chance to see incredible wildlife in Kruger National Park, visit the exciting city of Cape Town, spot whales near Hermanus, and even sip delectable wines in the Cape Winelands.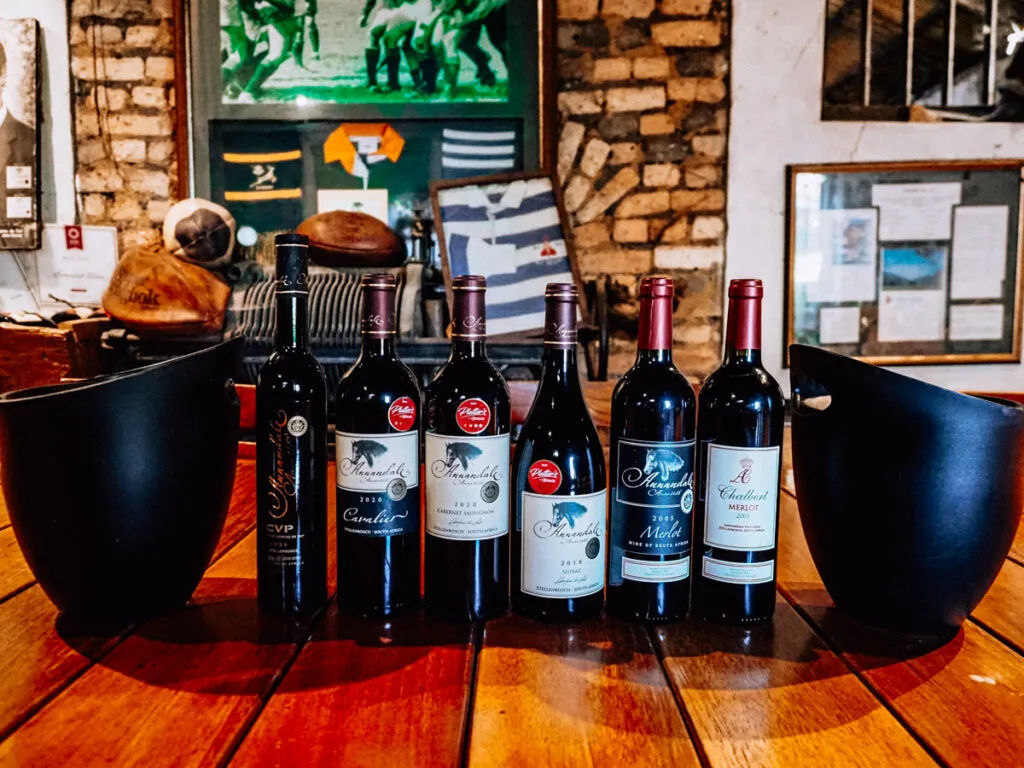 And September is a perfect time to visit! For starters, it is a great time to go on safari to see the animals as it is dry and vegetation is sparse. Cape Town is starting to dry off and warm up after its winter season, and the flowers around the city, especially at Kirstenbosch Gardens, are breathtaking.
So adventure-seekers who want to perhaps hike up Table Mountain, paraglide off Signal Hill in Cape Town, cage dive to spot sharks, and/or go on a safari to see the Big 5, South Africa is an idyllic place for your September honeymoon.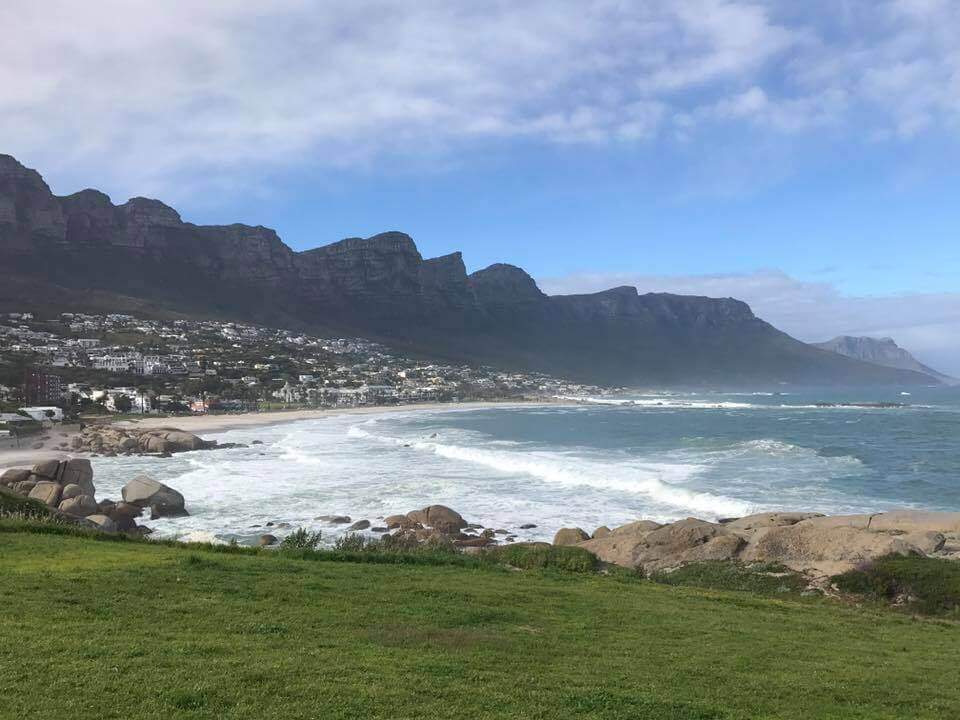 For a fantastic safari lodge, opt for the Simbavati River Lodge in the Timbavati Game Reserve near Kruger. This place offers luxury glamping tents with a full bathroom, outdoor shower, and its own game viewing deck to watch the wildlife come and go from the river.
PS- Check out our itinerary for the perfect 3 days in Cape Town and a 1-day trip on the Panorama Route!
2. Kenya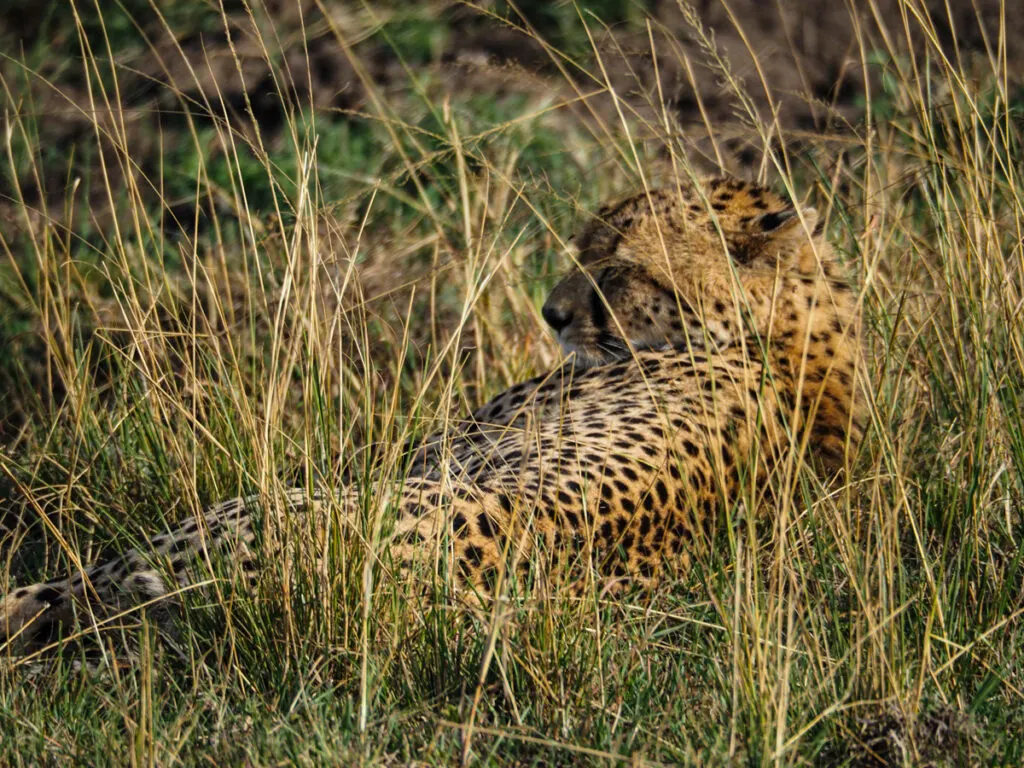 Kenya is an incredible country to also visit in the month of September. For starters, September is in the dry season for the Masai Mara, and you could perhaps catch a glimpse of the Great Migration this time of year.
Aside from game drives on safari in the Masai Mara, you can also do a hot air balloon ride, and in some conservancies, there is the option for a horseback riding safari too!
Besides the Masai Mara, there are plenty of great places to go on safari including Amboseli National Park for its large population of elephants and Samburu National Park for its unique wildlife like the Samburu Special Five (Somali ostrich, Grevy's zebra, reticulated giraffe, Beisa oryx, and gerenuk).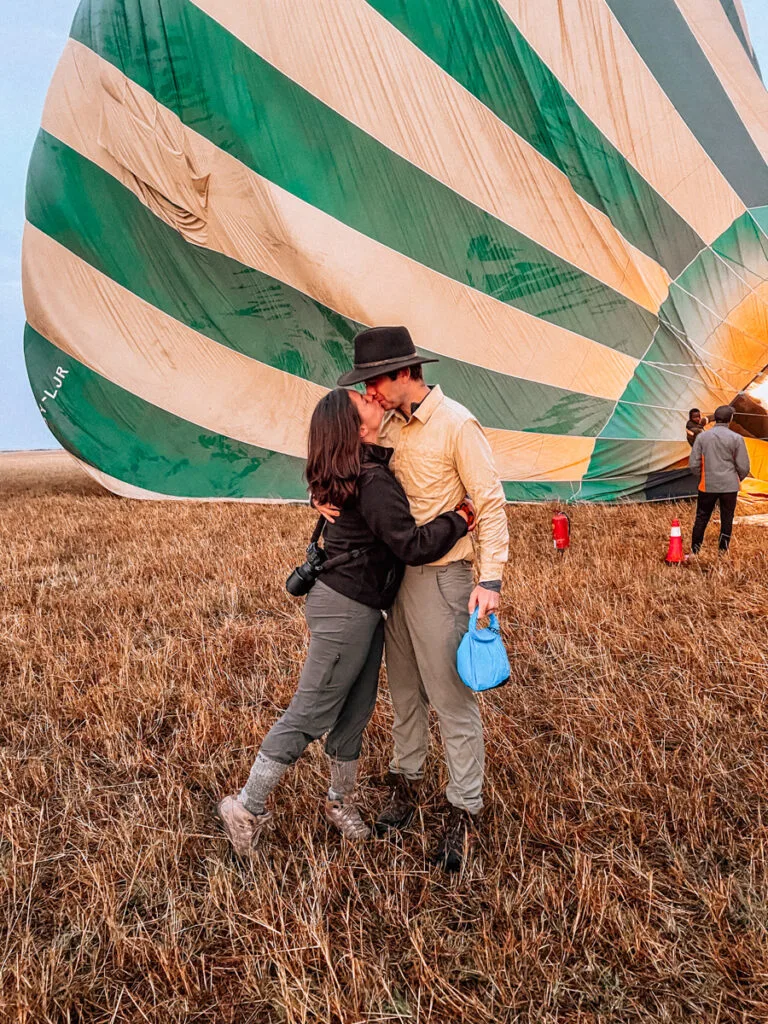 And after your safari, why not visit Mombasa for some well-earned beach time? Lastly, for a romantic wrap-up for your trip, definitely spend the night at Giraffe Manor in Nairobi for the chance to hang out with and feed their resident Rothschild's giraffes.
For a great luxury-tented safari experience in the Masai Mara, we loved Ilkeliani Camp!
Check out other African honeymoon destinations here!
3. British Columbia, Canada is Among the Best Honeymoon Destinations in September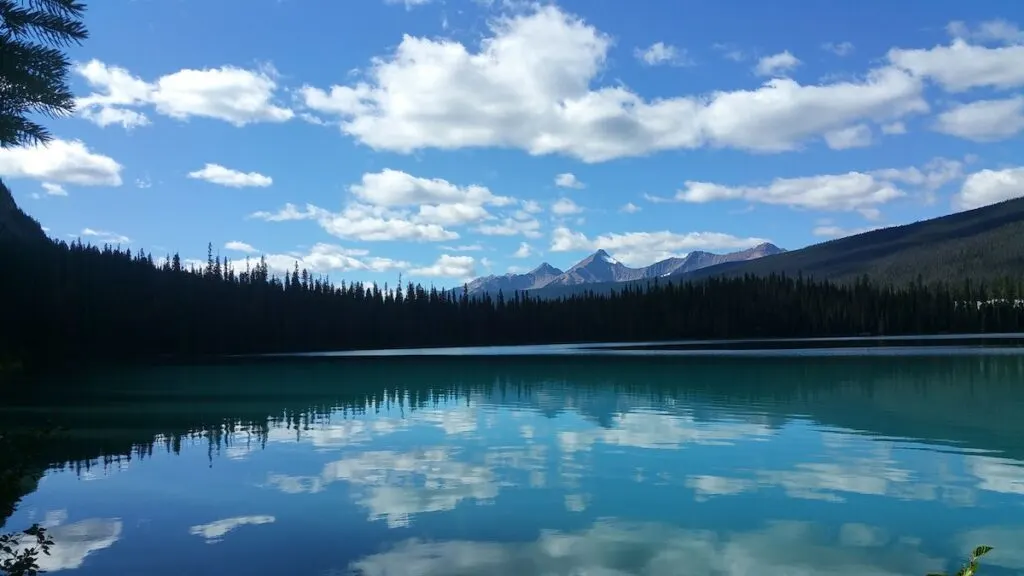 British Columbia has so much to offer for those who love adventure and romance for their September honeymoon.
Start off your holiday with time spent in Vancouver, discovering their incredible food scene and the gorgeous Stanely Park.
You can even take a day trip to go whale watching from Vancouver!
Then, you can head to Whistler along the stunning Sea-to-Sky Highway for great hiking, beautiful mountain views, and cycling together. Depending on your timing, you could even catch some fall foliage!
There is also the chance to enjoy Vancouver Islands' beautiful nature during your visit, and for wine lovers, why not hop over to Kelowna to sip vino in the Okanagan Valley?
Lastly, for great mountain views and hiking without as large of crowds as the more packed Banff National Park, enjoy time spent at Yoho National Park. Here you can snap photos at the stunning Emerald Lake together.
For a lovely getaway to your adventure-packed time in British Columbia, you'll love pampering yourself at the Fairmont Chateau in Whistler or even the Delta Hotels by Marriott Grand Okanagan Resort in Kelowna.
4. Munich, Germany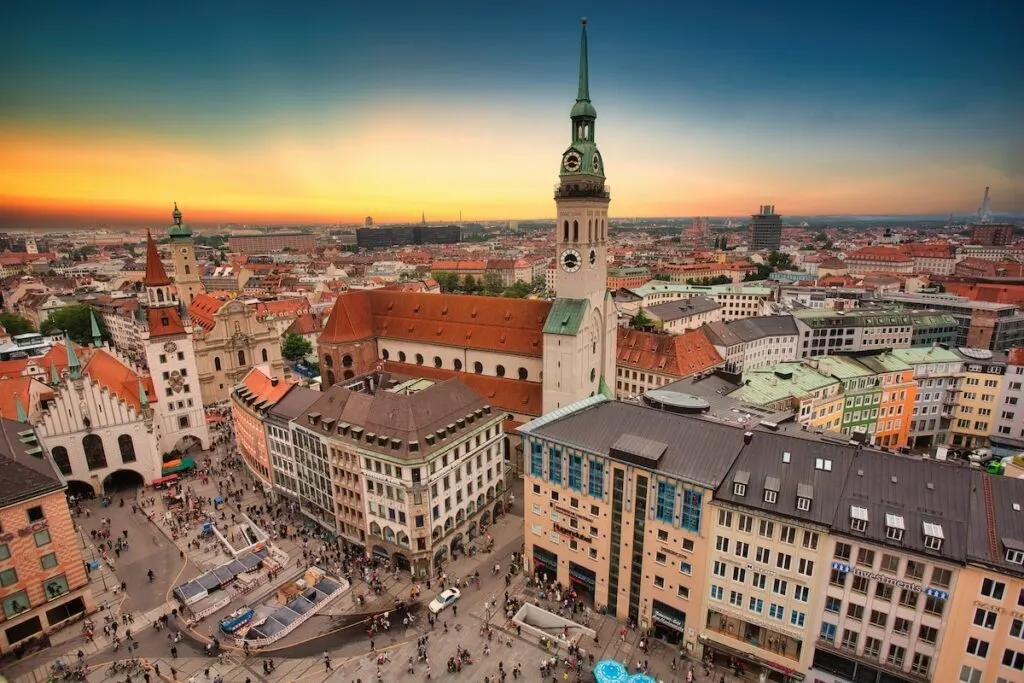 Okay, you're probably thinking what makes Munich that "adventurous" for a honeymoon destination? Well, starting in mid-September, the crowds come rolling in for the iconic Oktoberfest celebrations.
And it can certainly be an adventure to drink liters of beer in a packed tent while wearing lederhosen or dirndl.
Aside from Oktoberfest, Munich is a great place to visit for beer lovers and fairytale castle admirers alike. You can easily go on a day trip to visit the beautiful Neuschwanstein and Linderhof castles, and if you rent a car, you can enjoy hiking and exploring many lakes outside of the city.
For a romantic lake getaway near Munich, opt for the Gut Ising at Lake Chiemsee. For a place to stay for your Munich honeymoon, check out the 5-star Hotel Vier Jahreszeiten Kempinski München.
5. Peru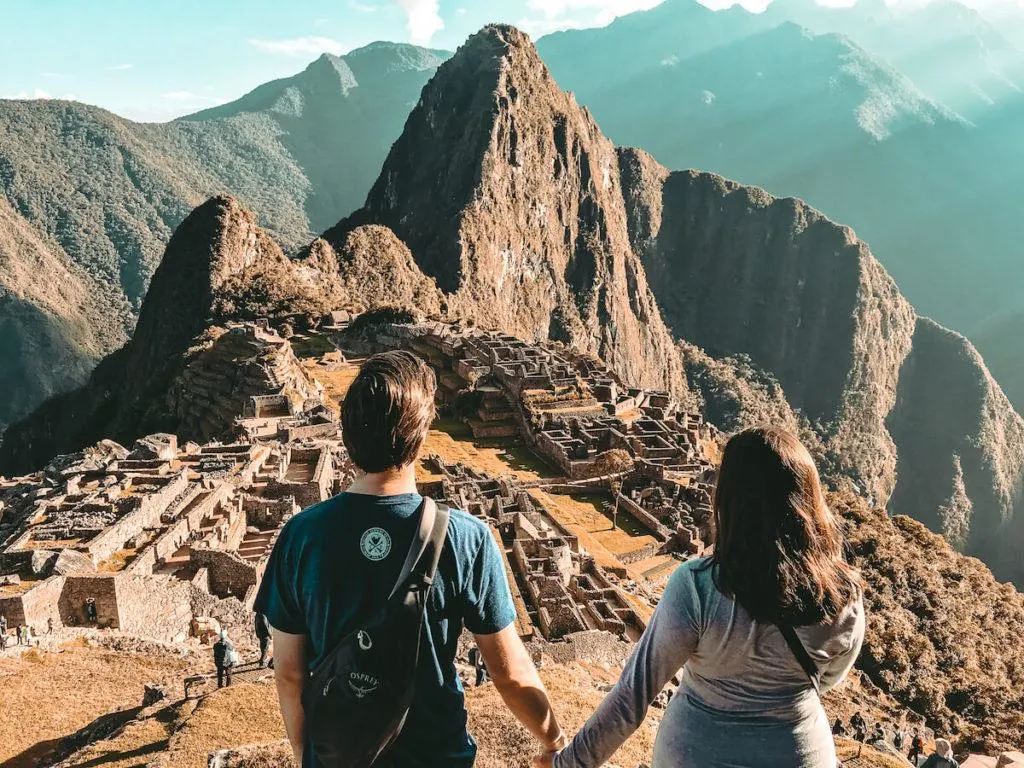 It is no secret that Chris and I LOVE Peru. We went on a 10-day trip to Peru back in 2019 and absolutely loved it.
And Peru packs a punch when it comes to adventure whether you want to hike the Inca Trail or Rainbow Mountain, explore the Amazon Rainforest, sail on Lake Titicaca, or admire the Sacred Valley.
There is even a chance to stay in the Skylodge Adventure Suites on the cliff of a mountain in the Sacred Valley if you want to!
Our favorite thing that we did was stay at Tambopata Research Lodge in the Amazon Rainforest. This place was full of wildlife and super remote. We spotted 2 jaguars here as well as admired the Colorado Clay Lick, capybaras, caymans, and so much more.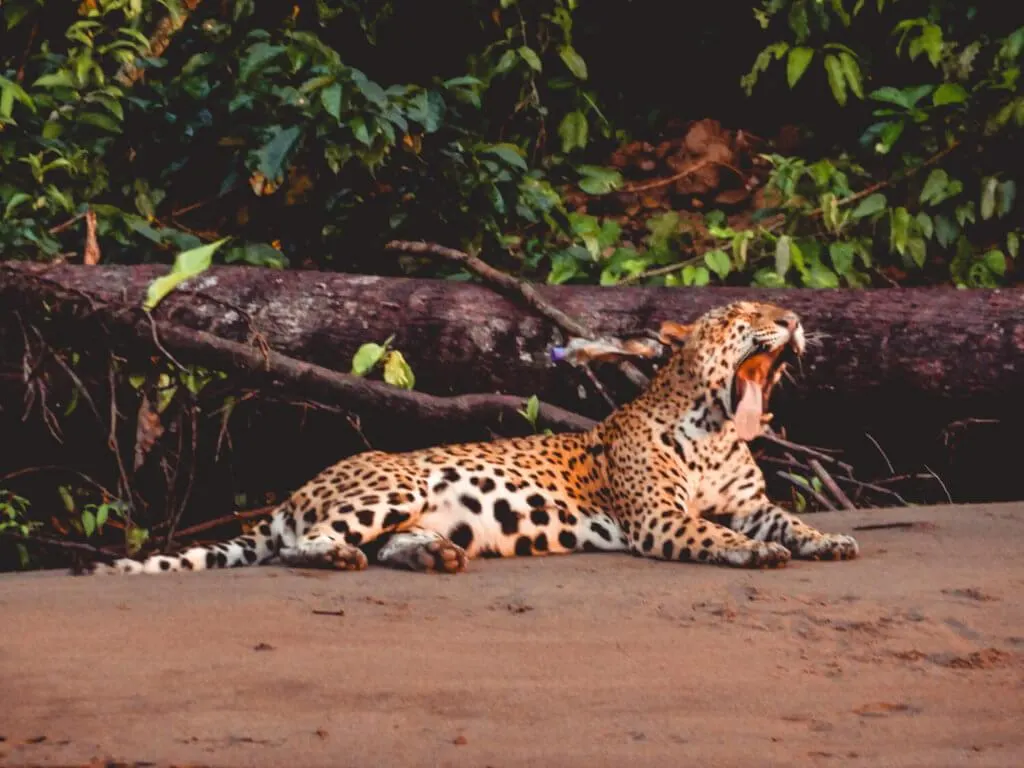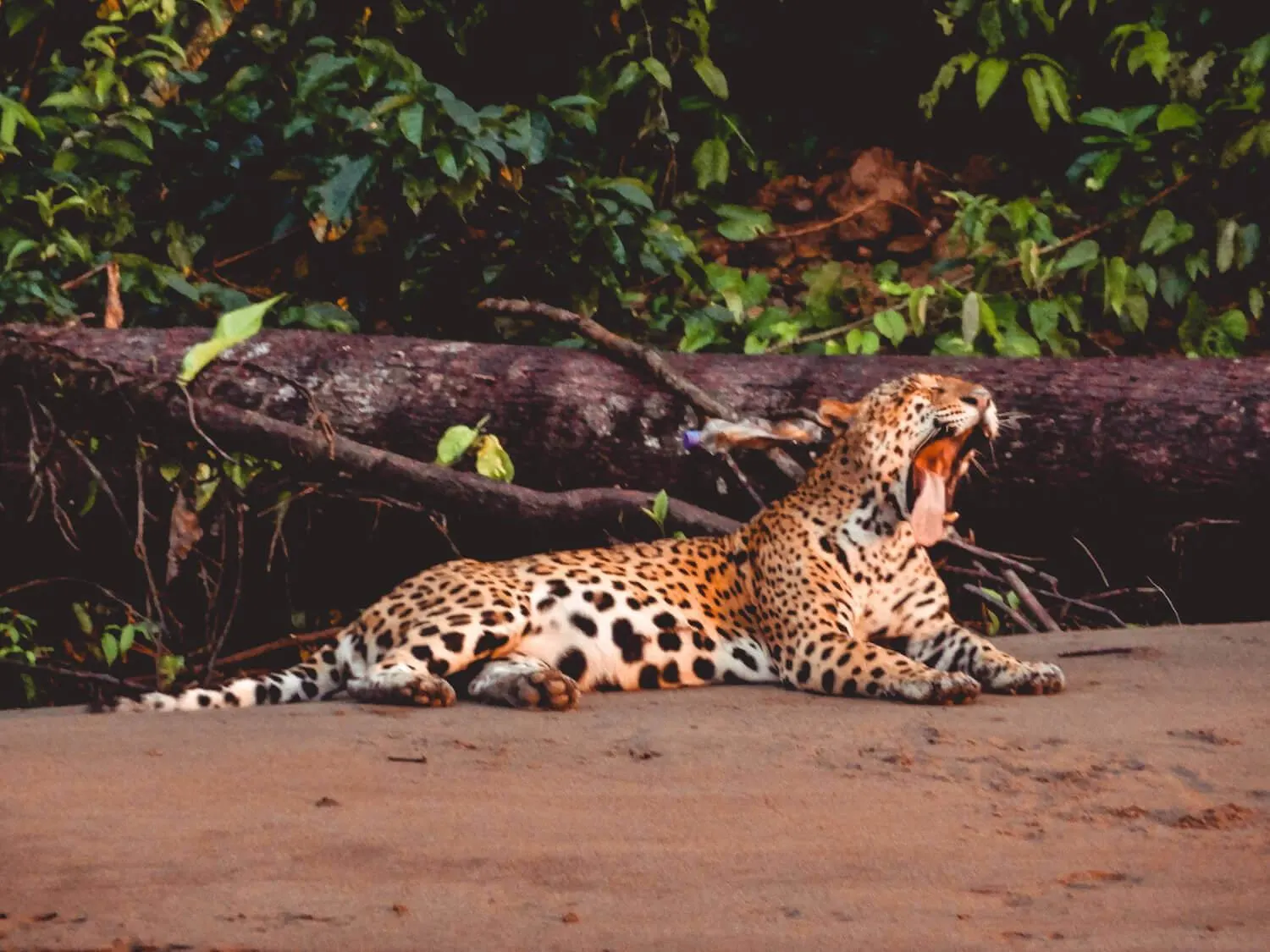 Between hiking, birdwatching, and cruising on the Tambopata River, there was the incredible opportunity to stay in 3-walled rooms where there is an open wall to the jungle. It was such an experience to be so [safely] close to nature!
PS- Check out our guide on how much to save for a trip to Peru, the ultimate Peru packing guide, 18 things to know before visiting Peru for the first time, best day trips from Cusco, a 1-day itinerary for Lima, and the best things to do in Cusco.
Top Honeymoon Destinations in September For Beach Lovers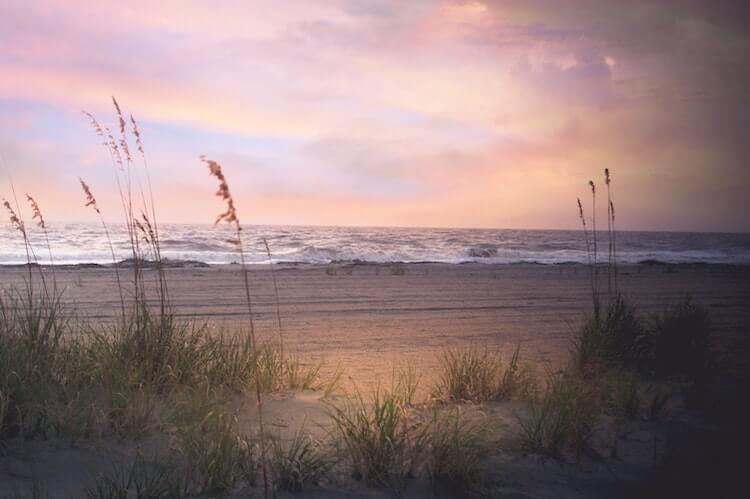 Is your ideal honeymoon in September more about relaxing on the beach together with fun cocktails? No worries, we've got you covered too! Here are some of the best honeymoon destinations in September by the beach.
6. Mauritius is a Fantastic Honeymoon Locale For September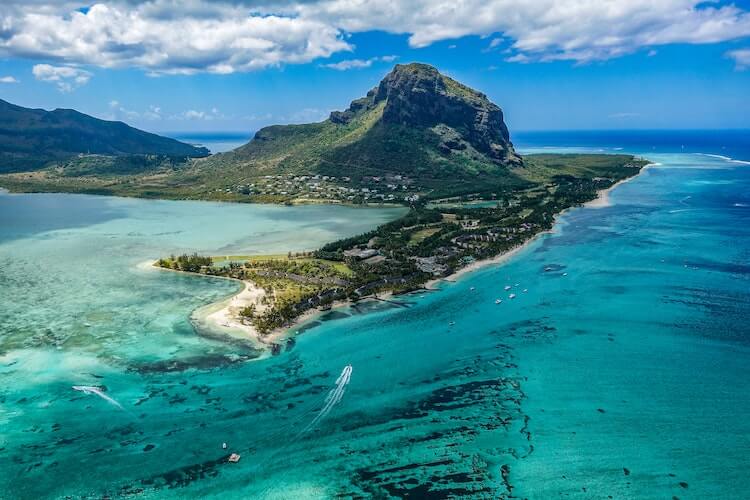 September is a great time to honeymoon in Mauritius, especially as it is in the midst of its cooler, dry season. So relax and enjoy the stunning beaches that Mauritius has to offer!
This is a great destination to add to a safari honeymoon if you wish, or you could easily spend a whole honeymoon chilling on the beach on this amazing Indian Ocean island nation.
But between beach days you can also explore places like Black River Gorges National Park, potentially spot and swim with dolphins in the wild, go snorkeling, explore the Seven Coloured Earths geological formation, and go whale watching.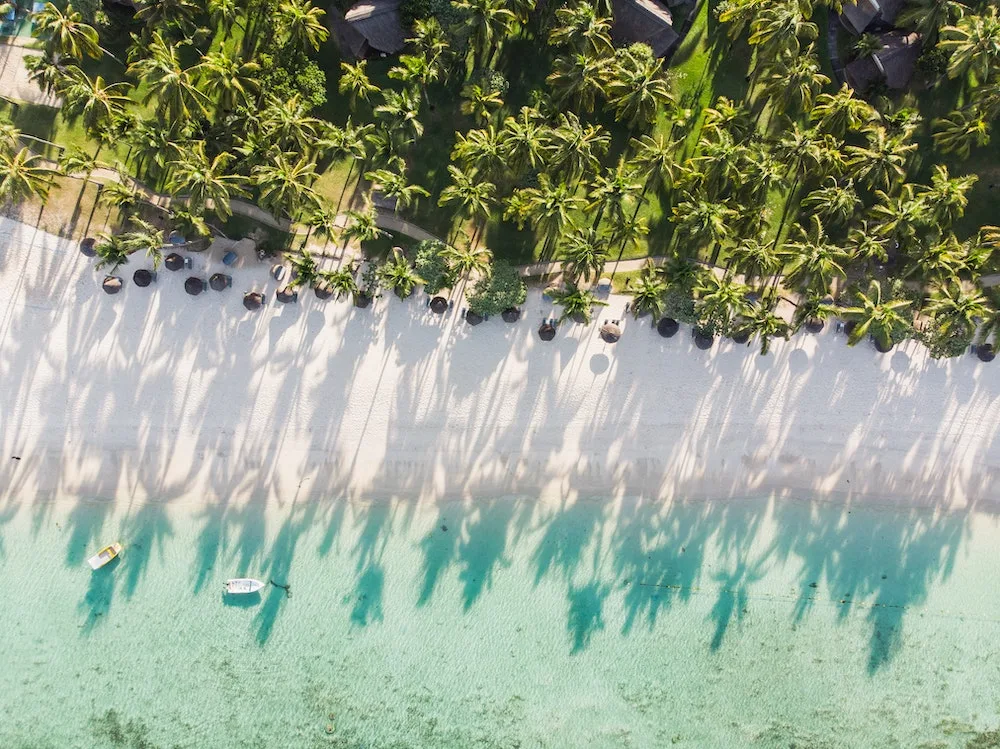 For those who love a mix of both day trips and exploring and beach days, then Mauritius has you covered.
For an epic beach getaway, head to Constance Prince Maurice for its overwater bungalows!
7. Bali, Indonesia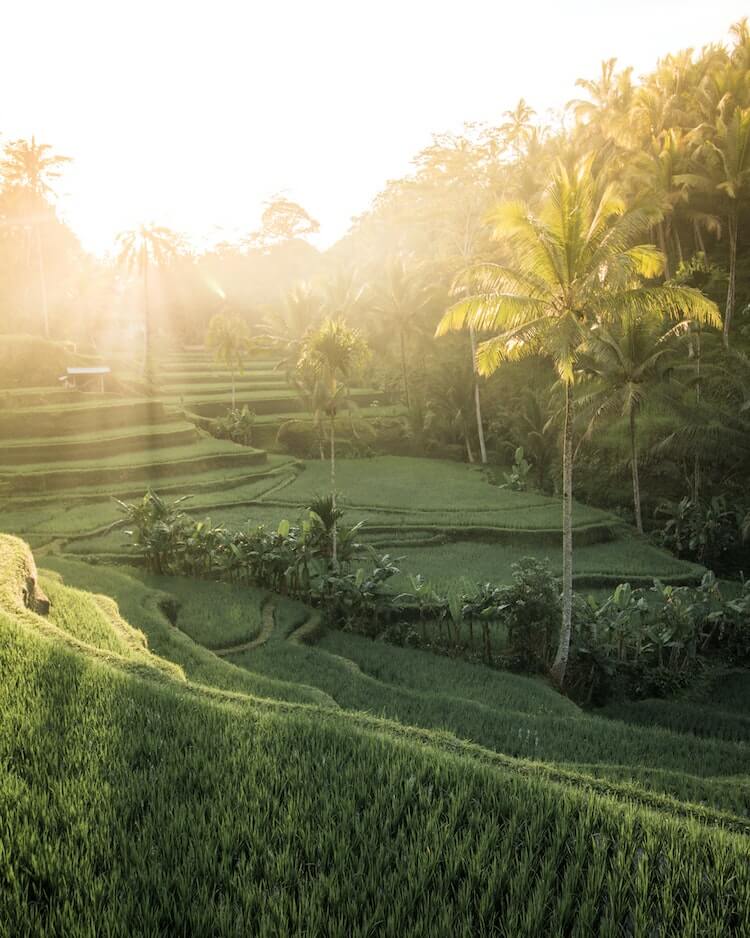 Bali is always a romantic destination for honeymooners, but in September, it is the dry season, making long beach days essential.
This place is known for its amazing temples, beaches, waterfalls, markets, rice terraces, and more! If you feel comfortable, you can rent a scooter together and zoom around finding both hidden gems and popular attractions alike.
But for the beaches, opt for Uluwatu and Denpasar areas to stay in. For the beautiful rainforest and rice terraces, check out Ubud.
A great 5-star resort in Ubud has to be the dreamy Alaya Resort Ubud, and for something more beachside, opt for the Anantara Uluwatu Bali Resort.
8. Kefalonia, Greece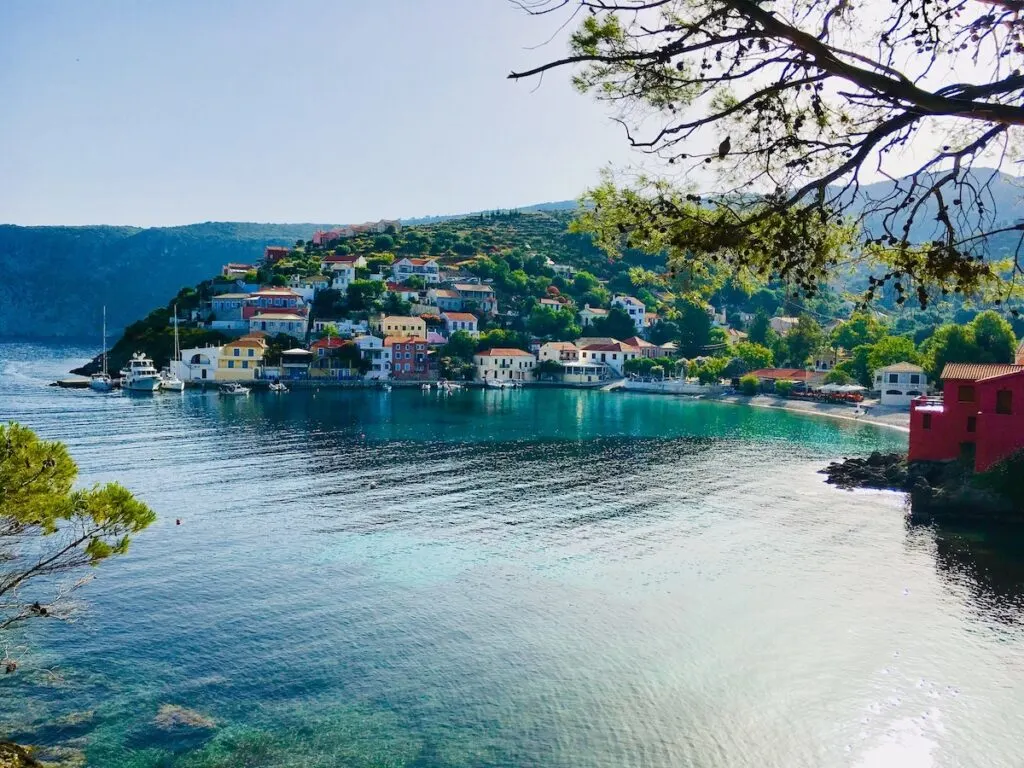 The Greek Isles are actually great to visit in September, especially as many of the summertime crowds start thinning out and the weather is still warm enough for a swim.
Kefalonia is no exception. So while, yes, you'll likely still have crowds in Santorini and Mykonos, Kefalonia is not as popular. This means hotel availability will be easier to find, and you'll have better beach days without the crowds.
While here, check out Melissani Cave, which is an underground cave that has collapsed, like the cenotes of Mexico.
Aside from caves, you'll want to enjoy all the stunning beaches and clear blue waters.
Thalassa Boutique Hotel Kefalonia is a fantastic adults-only hotel with many rooms and suites with sea views.
9. Curacao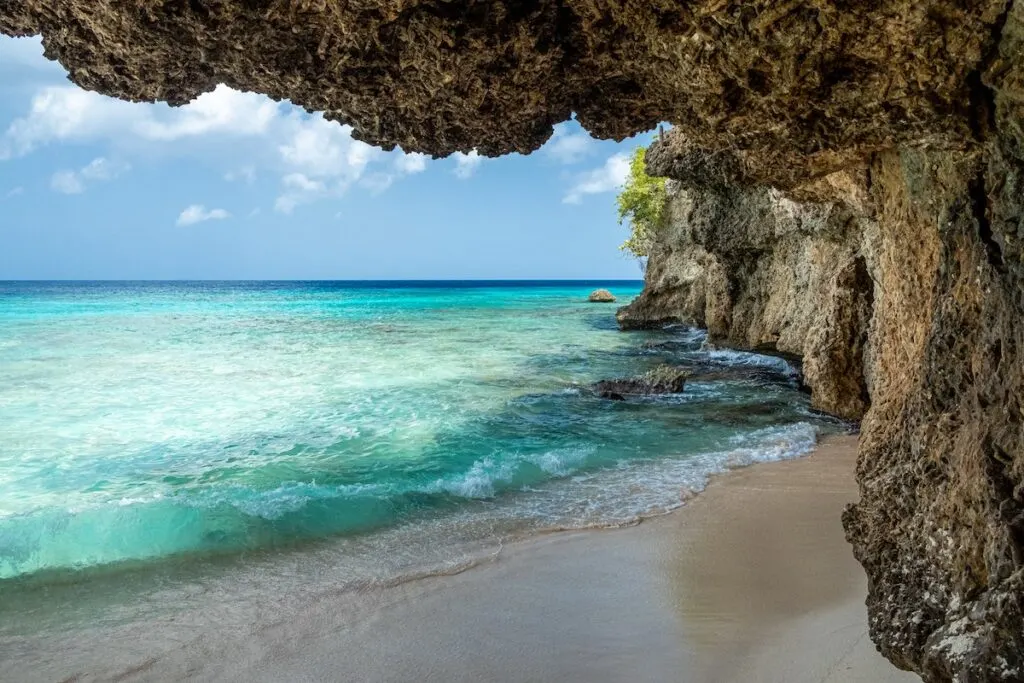 The Caribbean can be a tricky place to visit this time of year as it is known for being in the midst of hurricane season. However, it isn't common to see a lot of hurricanes in the Southern Caribbean, meaning the ABC islands (Aruba, Curacao, and Bonaire) are places you can go to year-round.
Curacao in particular is a fantastic place for honeymooners, especially as this island is a bit less touristy than Aruba, and if you're searching for September honeymoon destinations with all-inclusive resorts, this is the place to be.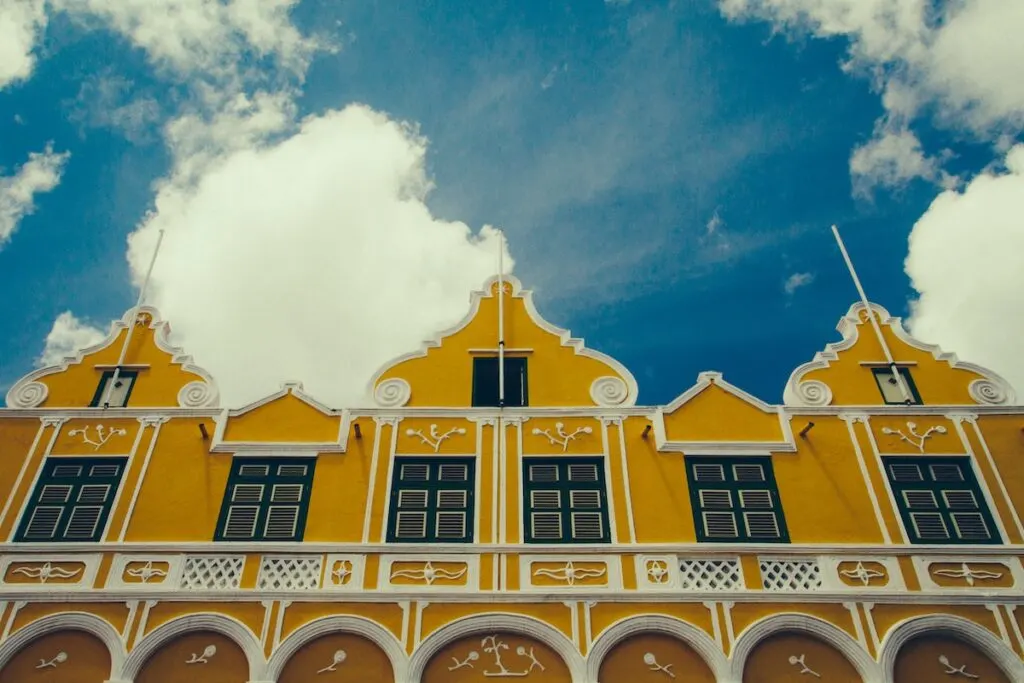 There is the lovely Sandals Royal Curacao with 8 restaurants, tons of pools, including a swim-up pool bar, and a large selection of room and suite choices to suit your needs. You'll be happy to spend a relaxing honeymoon here.
Enjoy days by the beach or pool. Then, when you want to explore further, you can head into the main city of Willemstad for its colorful buildings or go snorkeling together in the Caribbean.
10. Grenada is a Perfect September Honeymoon Destination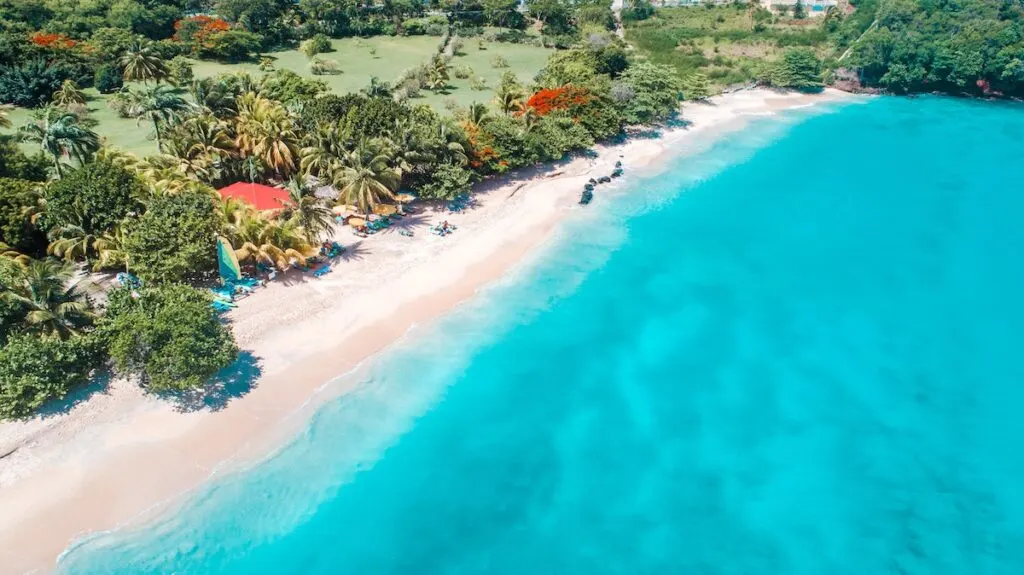 Also located in the Southern Caribbean, you can enjoy the beautiful tropical island of Grenada. Unlike Curacao which is a bit more dry and desert-like, Grenada is lush and full of rainforests and waterfalls.
So hiking and exploring the island is a fun thing to do aside from enjoying its luscious sandy beaches.
For a romantic all-inclusive honeymoon in September, opt for the Sandals Grenada. And for a luxury romantic escape with villas and suites along Grand Anse Bay, check out Mount Cinnamon Hotel & Beach Club Grenada.
Best September Honeymoon Destinations in the USA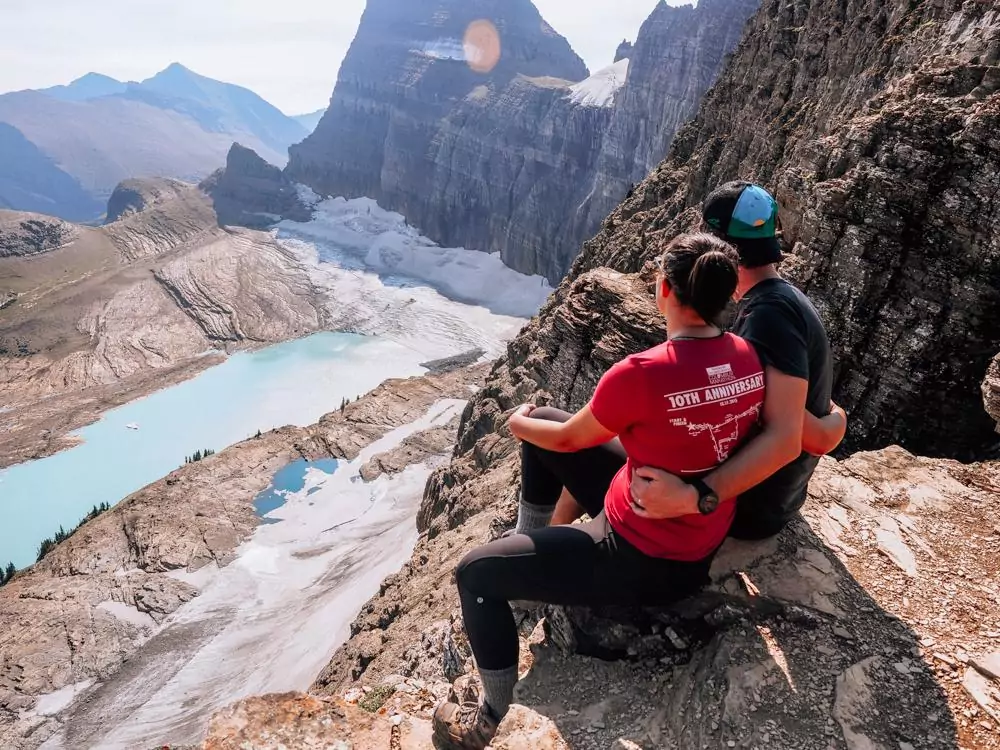 For those who would like to either stay in the US or visit the US for a fun-filled honeymoon, there are some fantastic places across the country to go to in September. From national parks to exciting cities, here is where to honeymoon in the US in September.
11. Napa Valley, California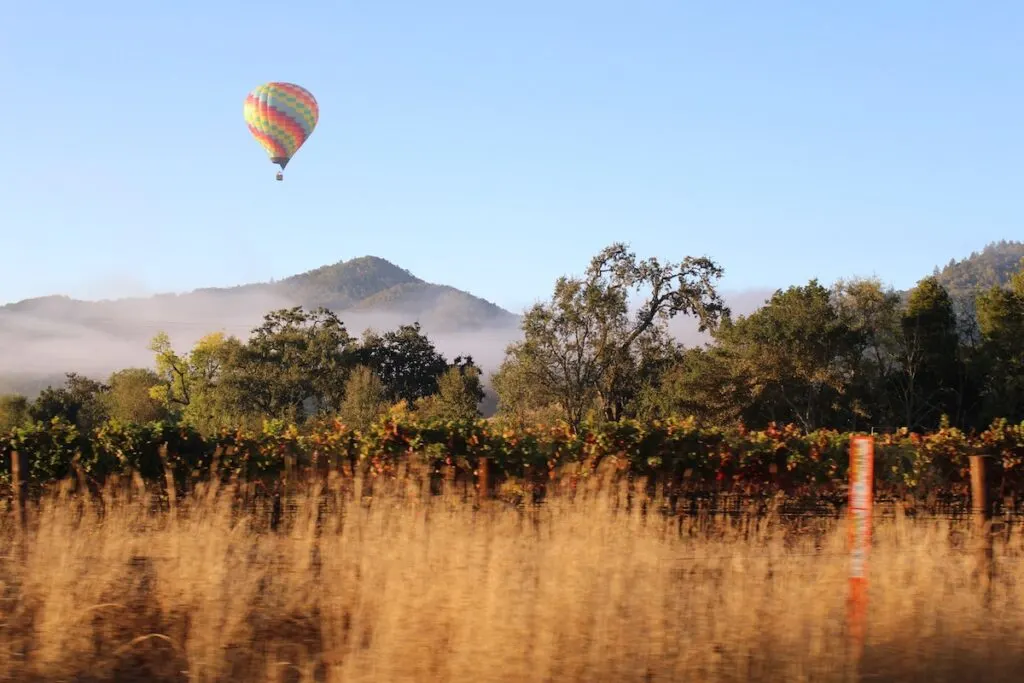 Always an epic US honeymoon destination, for those who love wine and the beauty of wine country, Napa is a perfect place to go in September.
This is also in the midst of harvest season, meaning vineyards are in full swing and there are plenty of fun harvest festivals and events happening during September and into October.
There are also fun grape stomping events and wine dinners this time of year, and perhaps during the end of September, you can catch the leaves starting to change colors in the vineyards.
Also, Napa is just a lovely place to go for food. With famed restaurants like French Laundry, there is no shortage of delectable meals to go with all the wine around you.
For a lovely place to stay in Napa, check out Alila Napa Valley. This place has vineyard and mountain views as well as a spa, pool, and restaurant. Enjoy your perfect California honeymoon at this dreamy hotel.
12. New York City, New York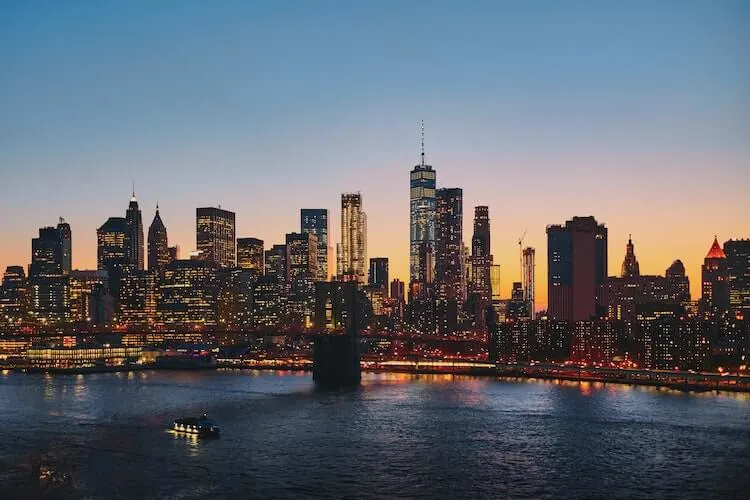 Amazing restaurants, fun bars, Broadway, romantic hotels, and more all make New York City a fun place to enjoy a honeymoon.
And September is a great time to go, namely as the weather is finally cooling off from the hot days of summertime. So you can enjoy days walking hand in hand around Central Park, perusing museums, and enjoying the magnificent food scene.
On the plus side, while NYC is always a popular place to visit, you'll have slightly fewer crowds in September than in the middle of summertime, making your visit even more pleasant.
For a swoon-worthy honeymoon hotel, check out the Greenwich Hotel. This is a 5-star luxury hotel and spa with a great restaurant, drawing room, and courtyard for a fun oasis in the heart of the city.
13. Las Vegas, Nevada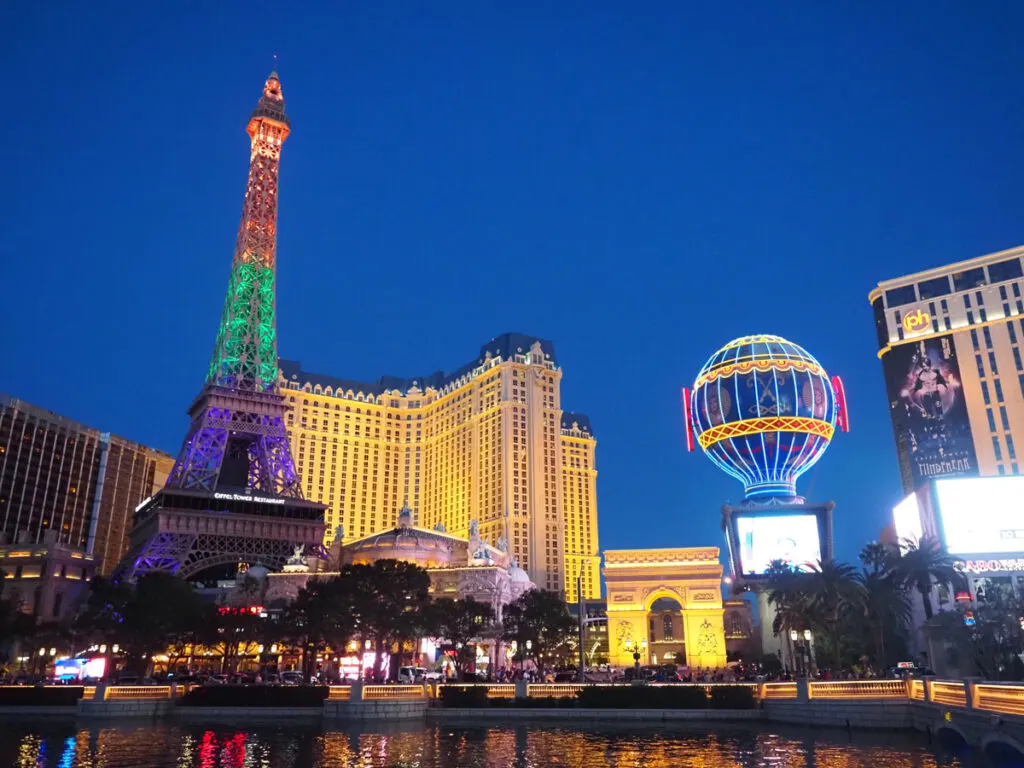 Vegas is certainly a popular destination for weddings, but it is also a great place to honeymoon. Between its fun museums, awesome hotels, and delicious award-winning restaurants, you'll fall in love with a honeymoon in Vegas.
And while the summertime is way too hot to be in Vegas, the temperature is slightly better but still great for days by the pool together.
Catch a show, visit a famous restaurant, and definitely wander along the Strip to see all the really cool hotels and their attractions.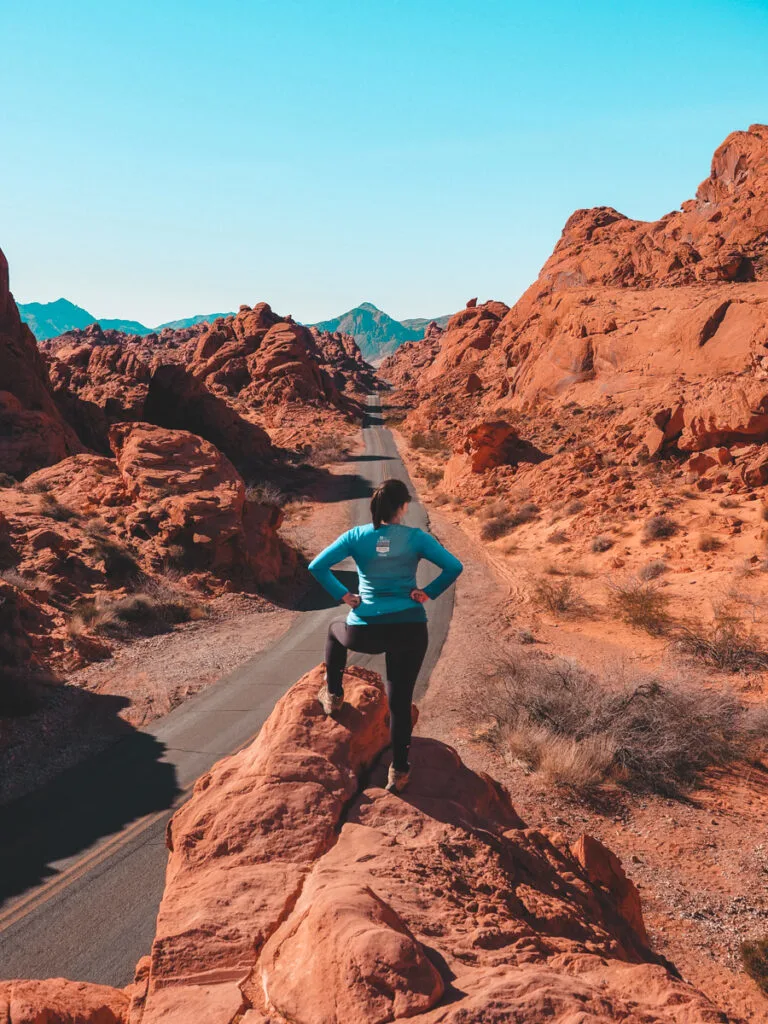 And when you want to escape the city, you can check out Valley of Fire State Park for awesome hiking and wildlife viewing.
For a great hotel, check out the Venetian. All rooms here are suites, so you'll have plenty of space and luxury for two.
PS- Check out the ultimate Vegas trip cost.
14. Great Smoky Mountains National Park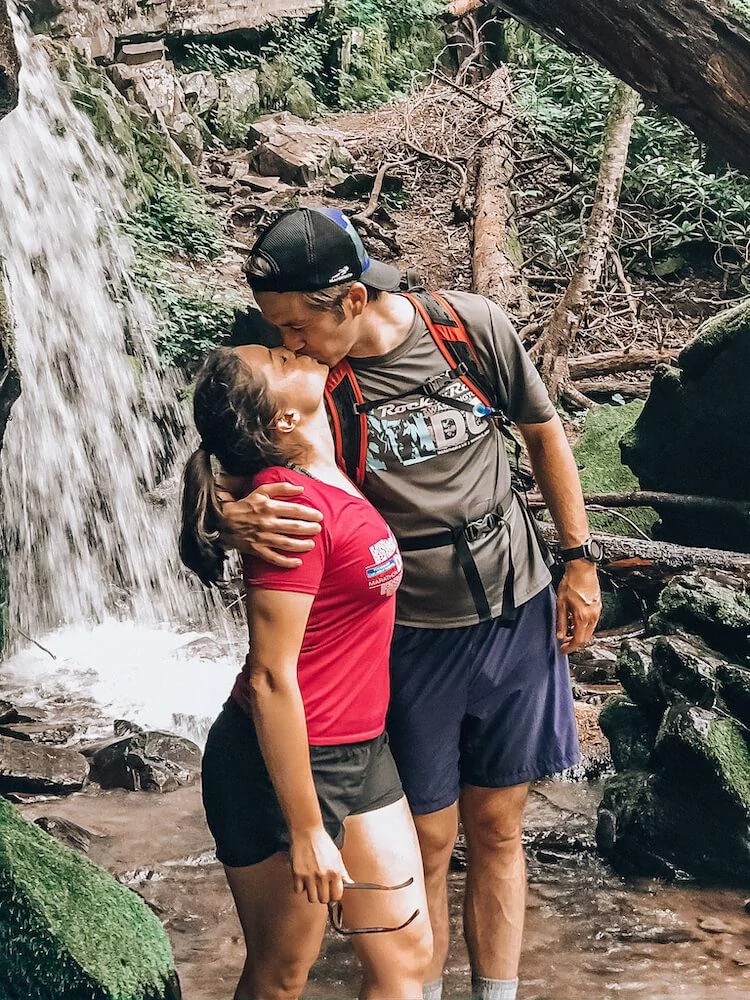 September is a lovely time to visit the Great Smoky Mountains National Park. One of the best national park honeymoon destinations, the Smoky Mountains has ample hiking trails, beautiful views, and stunning waterfalls to admire.
And while the main city of Gatlinburg is pretty busy year-round, there are plenty of places to get off the beaten path in the national park.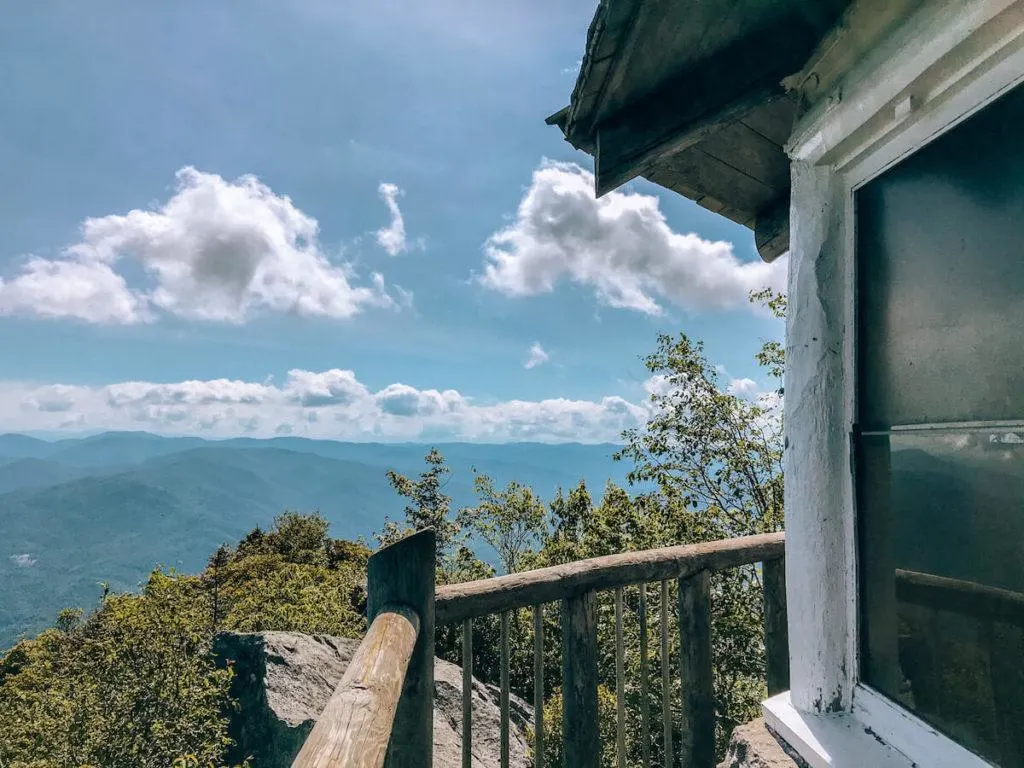 So for a couple who enjoys hiking and mountains, you'll love the Smokies.
And what is more romantic than cozying up together in a little cabin with a view while you're there? This place has amazing views of the surrounding area with privacy for your honeymoon.
15. Glacier National Park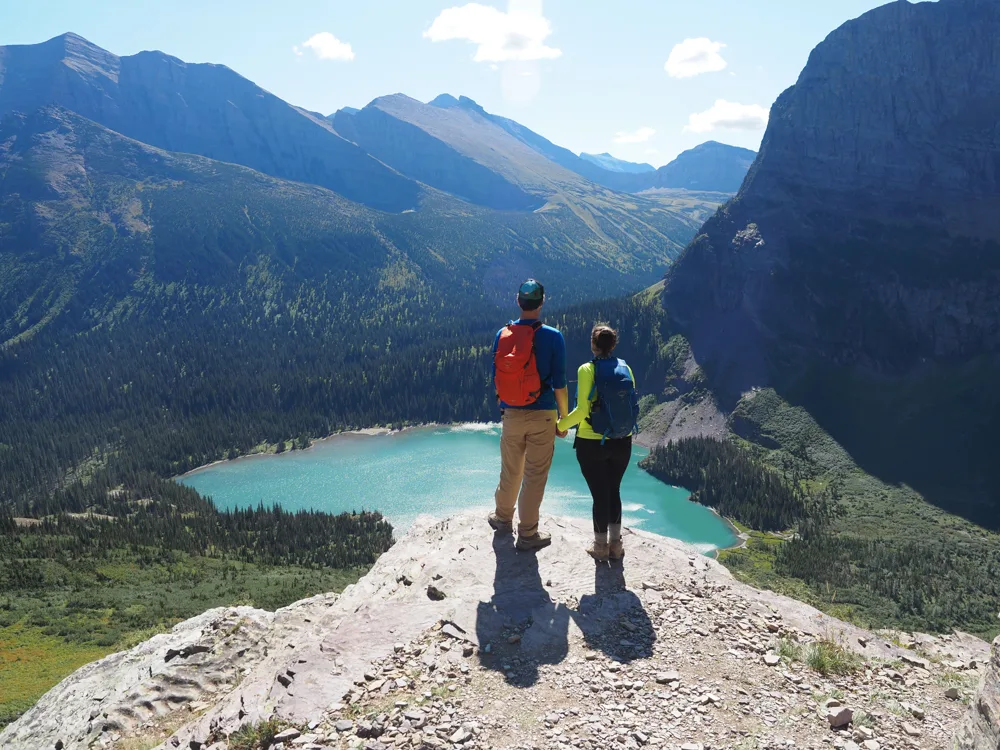 Glacier National Park is seriously incredible. The beautiful mountain views combined with the chance to spot tons of great wildlife make it a place you won't soon forget.
You could spend a week here to enjoy this idyllic mountain honeymoon. Drive the famous Going-to-the-Sun-Road for jaw-dropping views of the mountains and even a glacier, catch a sunset at Lake McDonald, go white water rafting in a glacial river, and enjoy some epic hiking trails.
This is a honeymoon I recommend having in early September before it starts to get cold and snowy. Yes, it does do this pretty early on in the fall.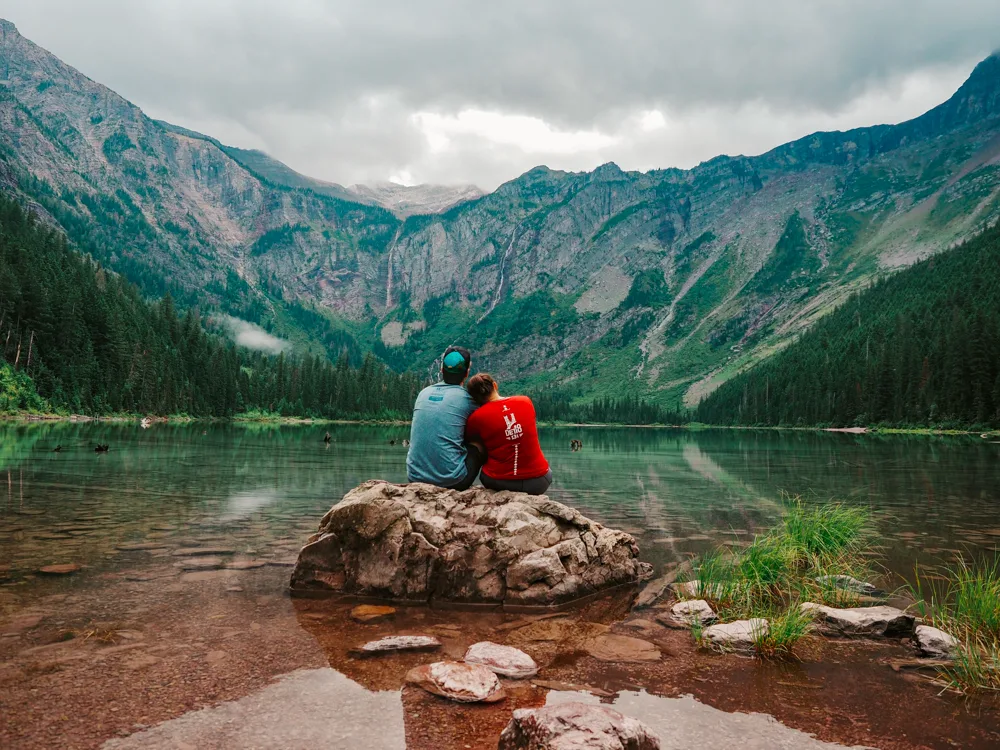 We visited in early September in 2021 and the weather was great for the most part. It was sunny and warm during the day and chilly in the evenings. But, it did snow one day a little bit in the mountains, so definitely be prepared and pack layers!
For a place to stay in the park, check out Lake McDonald Lodge, and if you want a cozy cabin with mountain views, opt for this amazing VRBO.
16. San Diego, California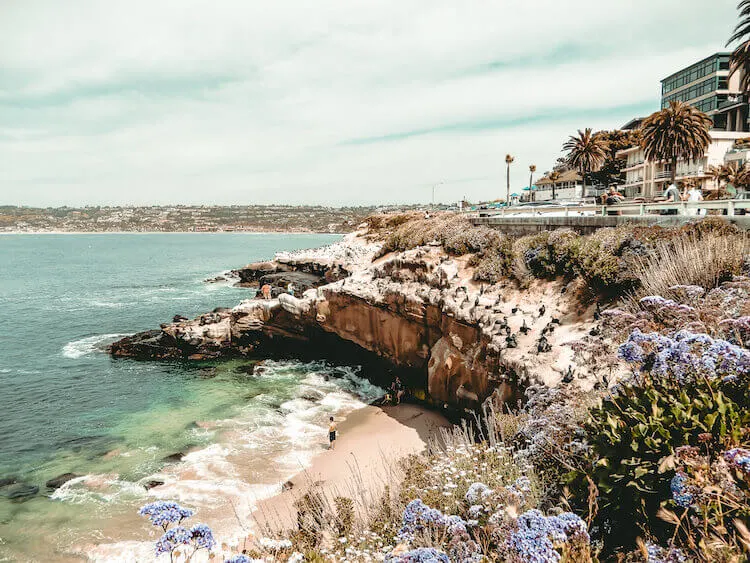 For warmer weather and sunnier days, you'll love visiting San Diego in September.
Spend some time here enjoying amazing spots like La Jolla for its coastal trail, Balboa Park for its many gardens and the San Diego Zoo, and the many beaches in the area.
And you can't visit San Diego without trying all the amazing fish tacos. Have a fun time trying various tacos and beers during a really awesome getaway to San Diego.
To make your stay relaxing, stay at the Fairmont Grand Del Mar outside of San Diego. This place is surrounded by beautiful hills and is close to Torrey Pines State Natural Reserve. This luxury hotel has a Mediterranean flair with 4 swimming pools.
17. Savannah and Tybee Island, Georgia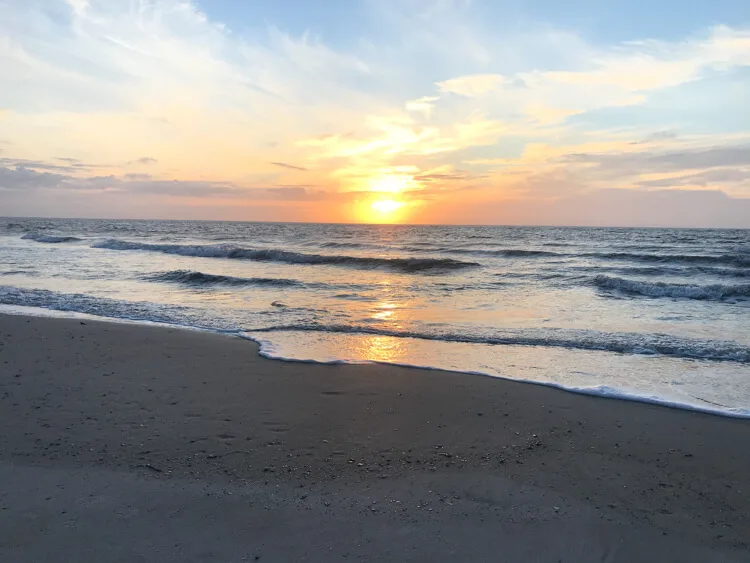 Savannah is an incredibly romantic city in the US. Between its lovely city squares, Spanish-moss-covered trees, and dreamy architecture, this city is perfect for honeymooners.
For the ultimate romantic getaway, I actually recommend spending some time in Savannah as well as time on Tybee Island.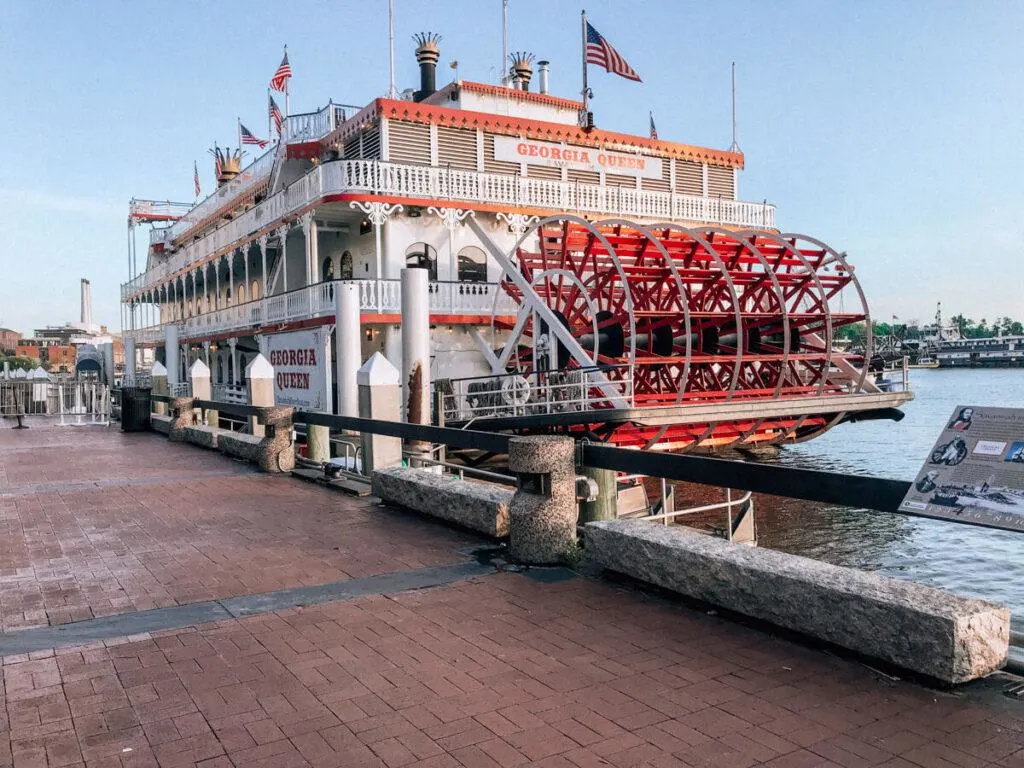 They are not far from each other, and while Savannah offers several romantic things to do ranging from great restaurants to gorgeous hotels, Tybee Island has some fantastic beaches and is a relaxing getaway after visiting the city.
For a dreamy adults-only escape in Savannah, opt for the Kehoe House which is situated on Columbia Square and serves a delicious gourmet breakfast and afternoon wine and hor d'oeuvres for guests.
And I love the quaint boutique Tybee Island Inn for your stay on Tybee Island.
Most Romantic September Honeymoon Destinations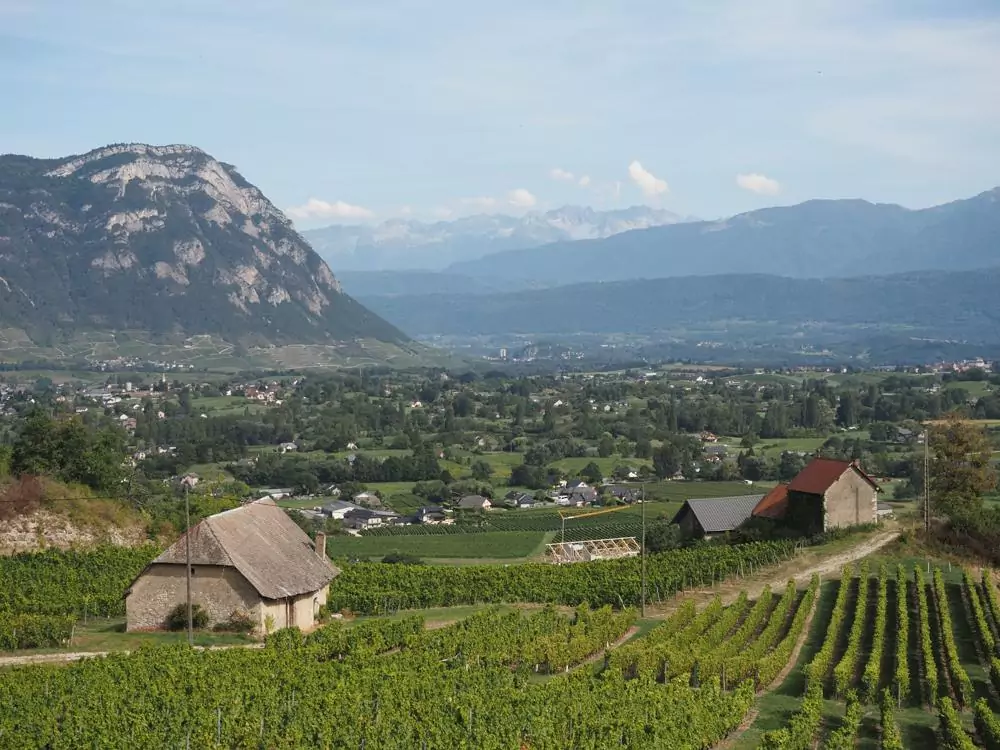 While all of these destinations could definitely be considered romantic for their own reasons, these last 6 destinations really turn it up a notch.
From stunning landscapes to ancient architecture, these are sure to be romantic.
18. Provence, France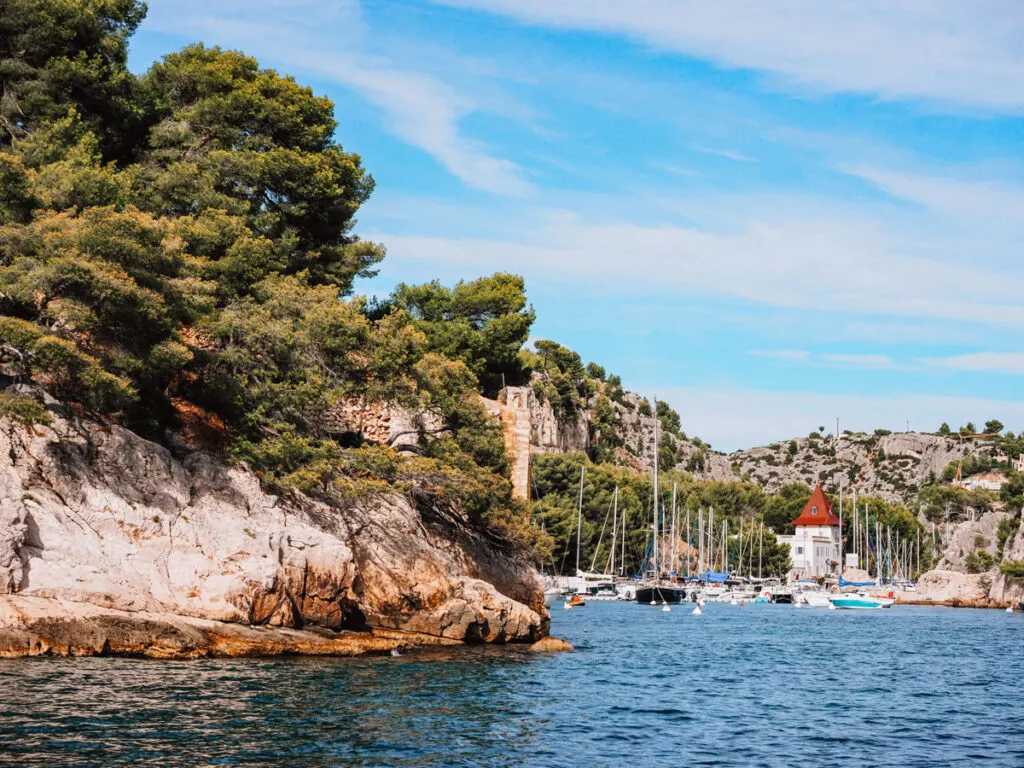 Provence is an incredibly romantic destination, and in September it is even better. The crowds that visit for the lavender fields have dissipated, and while the beaches aren't completely empty of tourists, it is certainly better than in July and August.
I actually went on a road trip through Provence in late September last year and it was so charming.
The Luberon villages are incredible, even without the lavender, and the markets are so cute. The beaches of the Mediterranean are lovely, and the food is so fresh and delicious.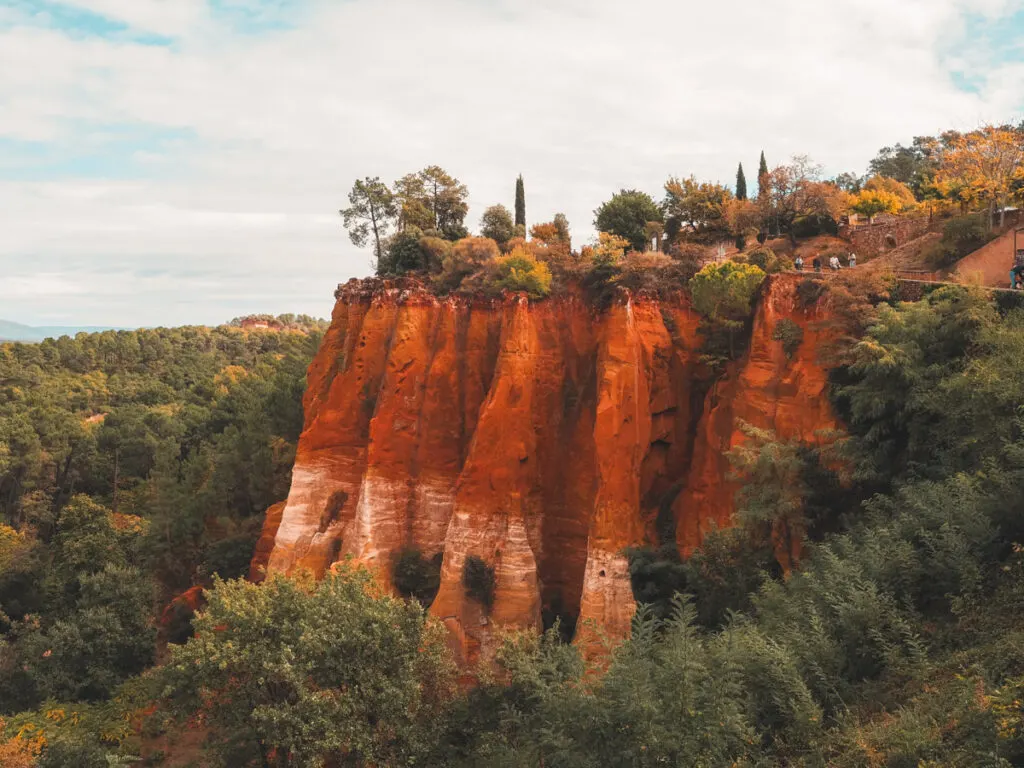 I highly recommend stopping by places like Cassis, Cannes, and Nice for the beach, and staying in cute cities like Avignon and Aix-en-Provence to really enjoy the markets and culture of the area.
And yes, in early September and even late September along the coast, it is still quite warm but not too hot!
For a fantastic hotel in Avignon, I love Hotel La Mirande, and for a place along the beach, definitely check out Hotel Royal-Riviera in Saint-Jean-Cap-Ferrat.
19. Japan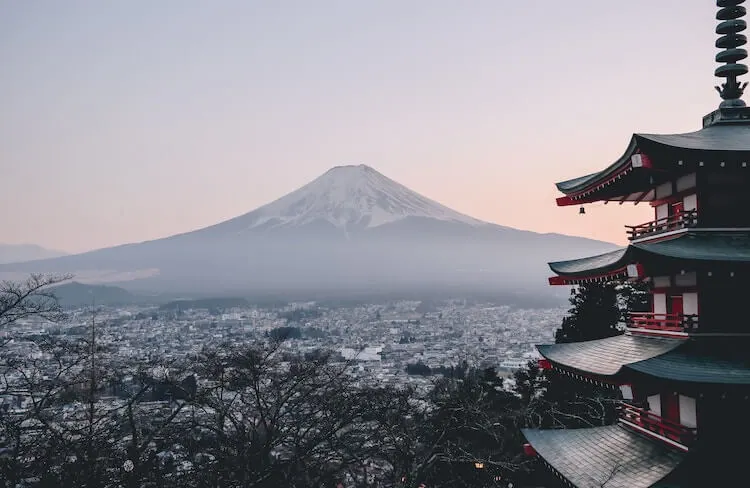 Stunning mountains, beautiful forests, lively cities, and tranquil onsens. While Japan is amazing year-round, September is a lovely time to visit for great weather and fewer crowds than, say during the cherry blossom season.
Explore Tokyo and enjoy its exciting neighborhoods and shopping, ride the Romance Train in Kyoto, and go on a relaxing getaway in the mountains. For a charming stay, definitely book a few nights at the Gora-Kadan hotel with private onsens!
And for a cool hotel in Tokyo, opt for the Aman Tokyo Hotel. This beautiful 5-star hotel offers comfortable rooms with views, access to their Japanese-style bathing facilities, steam rooms, indoor pool, and gym.
20. Ireland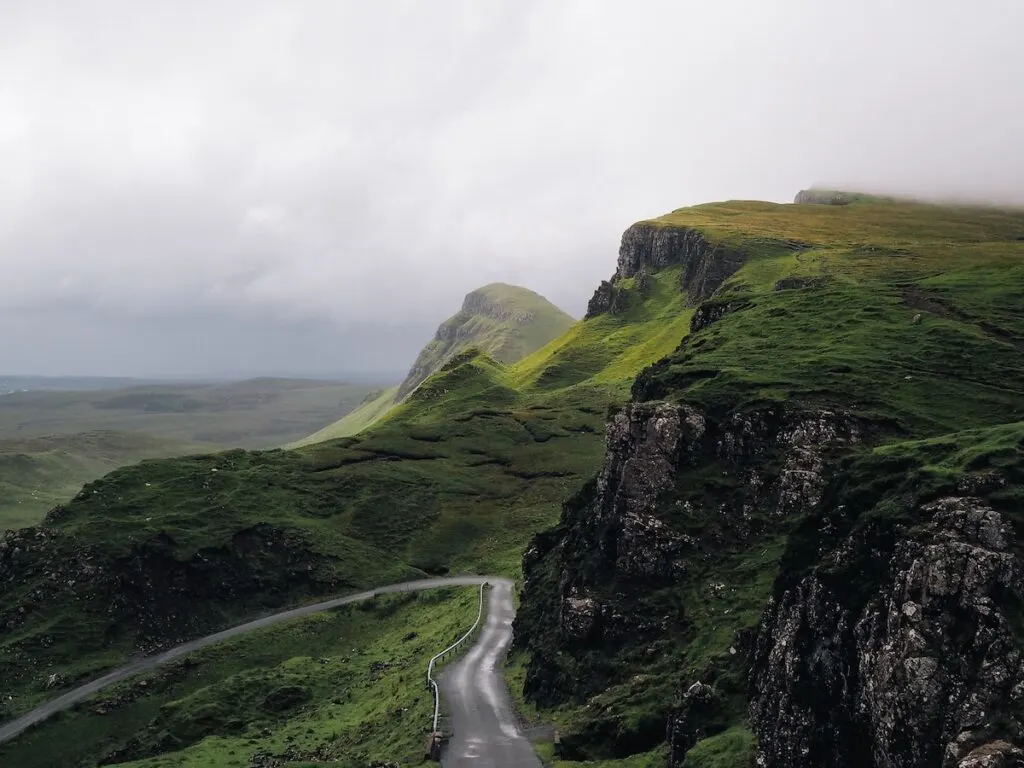 Ireland is a romantic nature-lovers' dream. Between the Cliffs of Moher, Dingle Peninsula, Wild Atlantic Way, Ring of Kery, Wicklow Mountains, and all the lakes, islands, etc., you could spend quite a bit of time on your Ireland honeymoon exploring the nature of this beautiful country.
And I haven't even mentioned the fun city of Dublin and the incredible amount of castles.
Kiss the Blarney Stone, visit the lovely Kilkenny Castle, and even stay in a castle hotel during your Irish honeymoon.
For a great place to stay, check out Ballyseede Castle. This place is in a nice location for exploring nearby Dingle Peninsula as well as Killarney National Park. Plus, the castle has 30 acres of private gardens and woods, and a restaurant serving traditional Irish food.
21. Annecy, France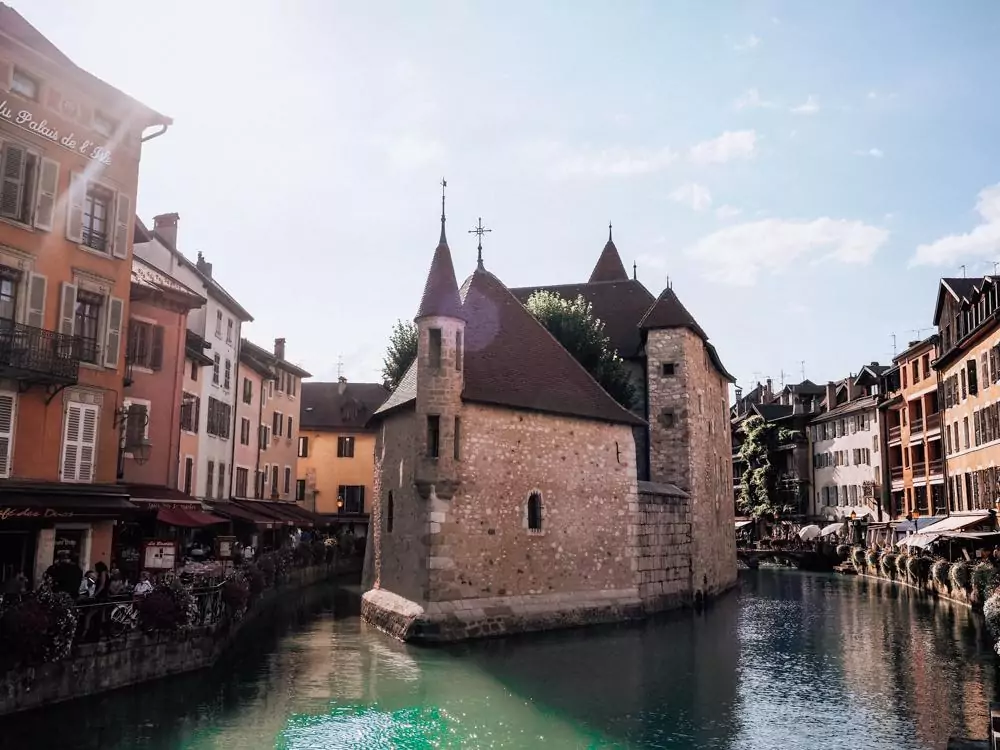 Known as the "Venice of the Alps," Annecy is full of romance at every corner. It is one of the most romantic European honeymoon destinations in September.
The old part of the town has charming canals and Medieval architecture, and there is even a little castle called Palais de l'Isle in the middle of a canal.
These canals flow into the most beautiful clearwater lake with mountains on the other side. Seriously, it is stunning.
The farmers market on Tuesdays, Fridays, and Sundays is a must-visit in the mornings to get local produce, delicious cheeses, and the best nougat.
You could buy a bottle of wine, get some picnic food at the market, and then rent a paddle boat to have a romantic picnic for two in the middle of Lake Annecy.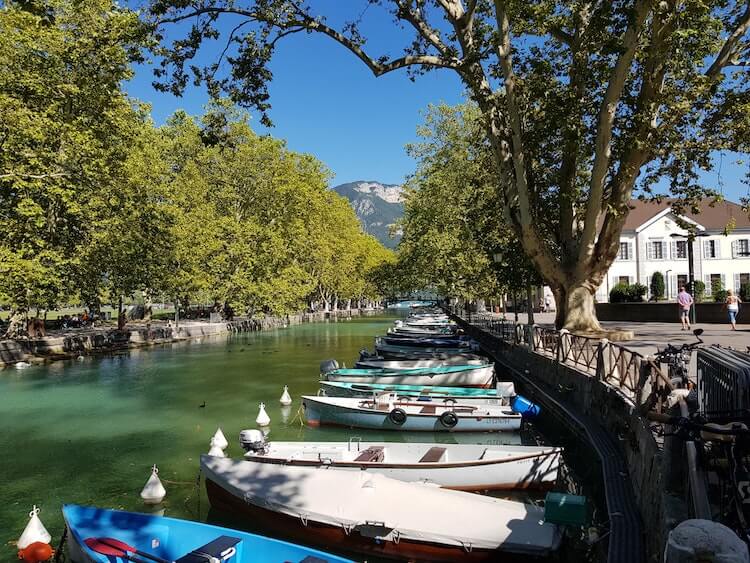 Other fun things to do around Annecy include biking around the lake, going to the lovely beach, visiting Pont des Amours, and enjoying all the delicious alpine fare like tartiflette and fondue.
Oh, and for a fun day trip, enjoy a day of hiking and wine tasting in vineyards with Alpes Flaveurs. Here you'll hike through vineyards, and enjoy drinks while looking at stunning mountains, glaciers, and even castle ruins.
Seriously, Annecy is a gem in France you'll love on your honeymoon. For a dreamy hotel, stay at the Le Pelican. This hotel is near the lake and is seriously stunning. Pair that with its rooms with a view, and you'll never want to leave this European honeymoon locale.
22. Bruges, Belgium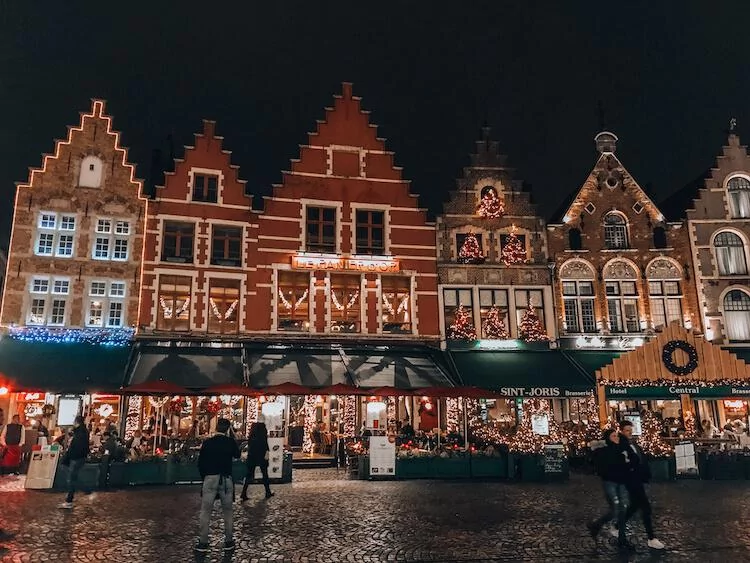 Bruges is seriously one of the best honeymoon destinations in Europe in September. For starters, this Medieval town is ridiculously charming year-round.
However, in September the crowds tend to dissipate a bit, making this place even more beautiful. Walk around the old city, take a canal cruise, get great views over the city at the Belfry, walk across Lovers Bridge together, and visit the Church of Our Lady.
Afterward, you'll love visiting a brewery or pub to enjoy some classic Belgian beers and food.
For a romantic stay, the Hotel Dukes' Palace Bruges is where you'll want to be. This used to be the residence of the Burgundian aristocracy and now has a lovely garden, terrace, and bar.
Bruges is certainly one of the most romantic places to visit in Belgium!
23. Rome, Italy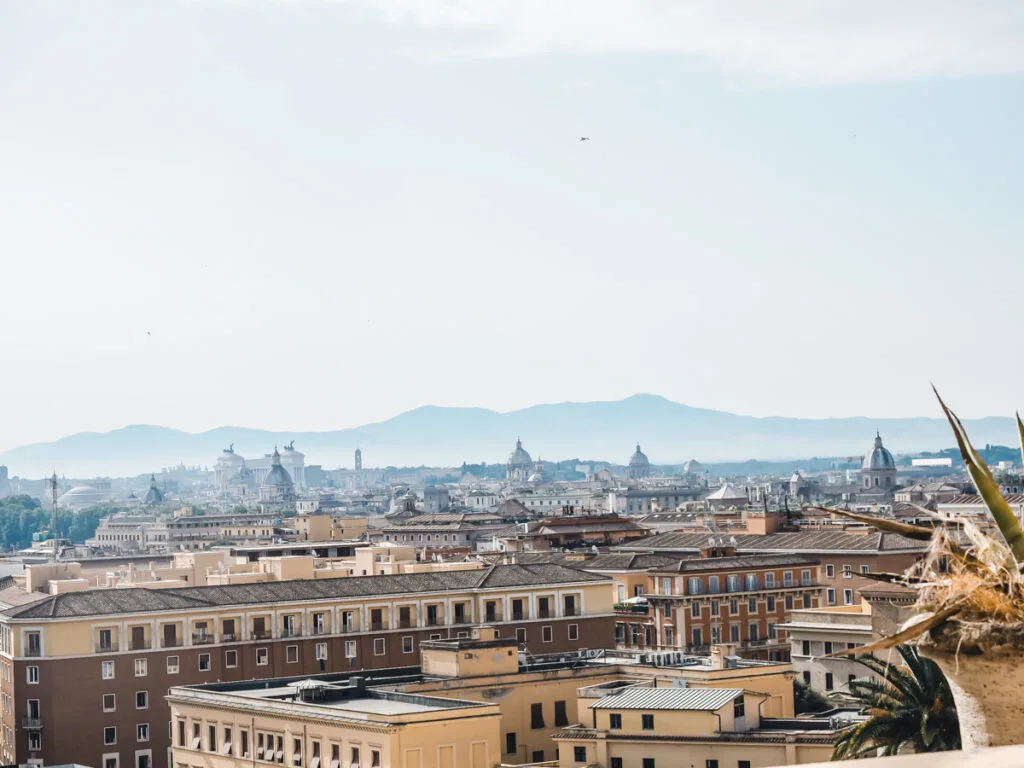 I couldn't leave Italy off this list! And you'll love a Roman holiday honeymoon.
Rome is a popular place to visit year-round, but in September, you're finally seeing a lot of the summer crowds start to dissipate, and the weather is thankfully starting to cool off.
For one of the best honeymoon destinations for late September, opt for Rome. Between its much more comfortable temperatures and the fact that it is shoulder season for tourism, you'll find this a much more romantic time of year.
Enjoy romantic things to do in Rome including visiting the Colosseum, the Vatican, the Spanish Steps, and the Trevi Fountain as well as taking a food tour, having a fun apertivo together, and exploring the dreamy neighborhood of Trastevere.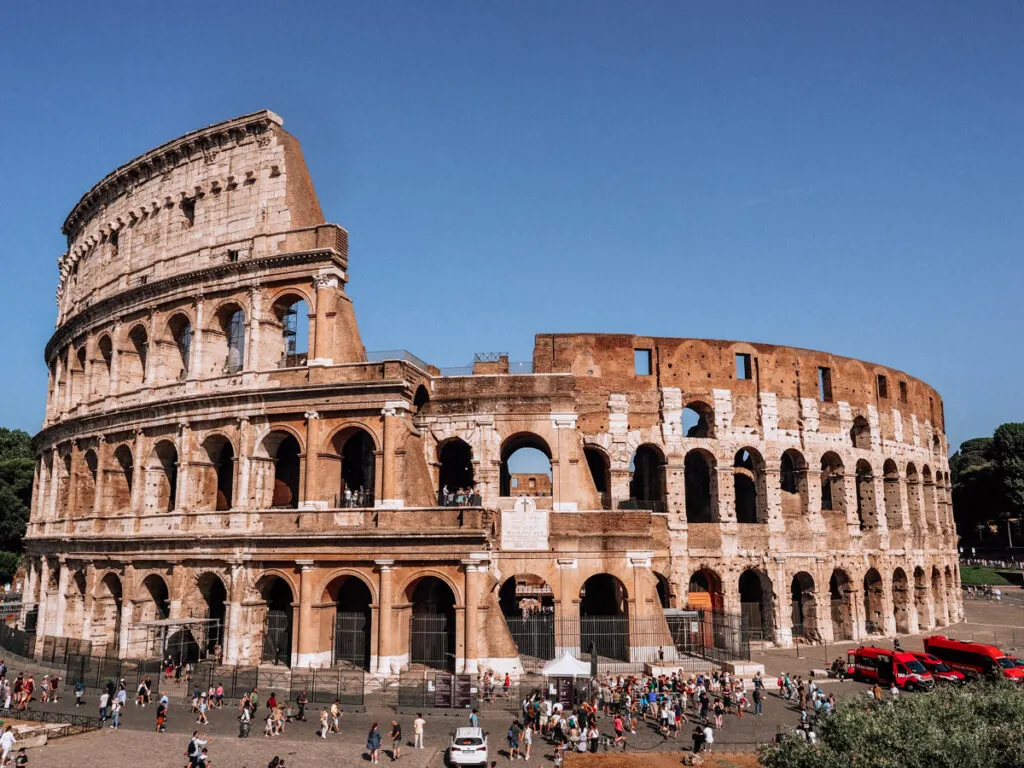 Oh, and don't forget the food! Roma Sparita is a must for its cacio e pepe and Roscioli Salumeria Con Cucina has great Roman dishes with a knock-out wine list.
For a great Roman-tic stay, opt for Donna Camilla Savelli. This hotel is located in the lovely Trastevere neighborhood and is in a former monastery. It is at the foot of the Gianicolo Hills and in a quiet area, giving you a little oasis in the heart of Rome.
PS- Check out how much an Italian honeymoon costs!
These are the 23 best honeymoon destinations in September! Whether you want to stay in a romantic city, get away from it all, enjoy the beach, or get adventurous, these are the top honeymoon spots in September you'll never forget.
Want more honeymoon ideas? Check out these posts!
Pin it here!