Some posts on this site contain affiliate links, meaning if you book or buy something through one of these links, I may earn a small commission (at no additional cost to you!). Read the full disclosure policy here.
---
Dreaming of a honeymoon in Peru? We've got you covered!
I often get asked whether Peru is a good honeymoon destination, and the answer is a resounding yes! Chris and I visited here in 2019 and absolutely fell in love with the country.
From the jaw-droppingly beautiful Andes mountains to the wonders of the Amazon rainforest, there is so much to see and do during a Peruvian honeymoon.
That's why in this Peru honeymoon guide, we're talking all about the best honeymoon destinations in Peru, when to visit, things to do, and more so that your trip to this amazing country will be full of adventure and romance.
Without further ado, let's get planning for that amazing honeymoon in Peru!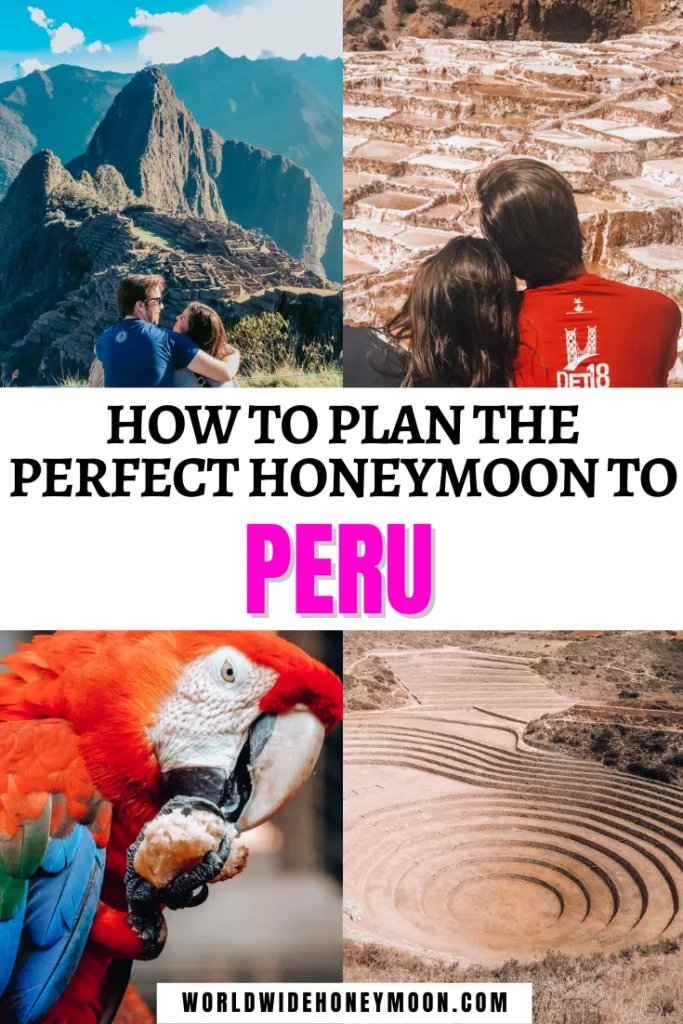 Ultimate Honeymoon in Peru Guide
Whether you're seeking a luxury Peru honeymoon or want some adventure, this ultimate guide has all the details you need.
Peru Honeymoon Destinations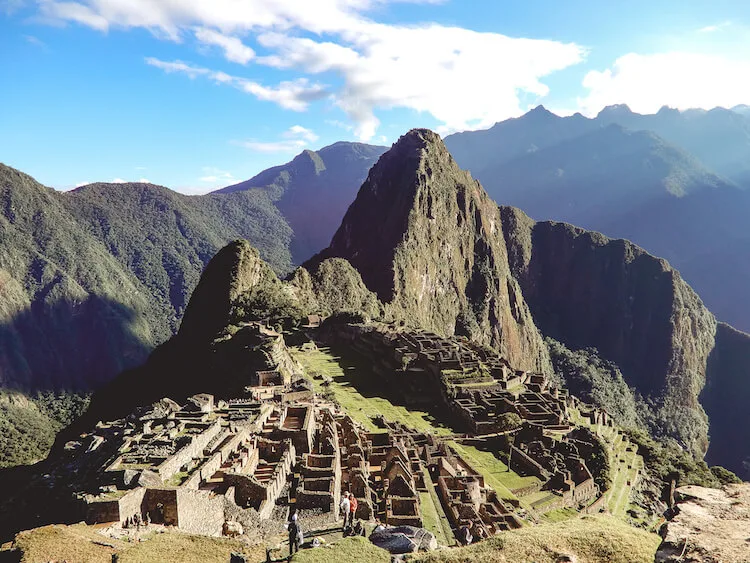 First of all, we need to talk about where you're going to go to Peru! While, of course, many people long to see Machu Picchu (and trust me, we'll talk about it!) there is a LOT to see in this country.
So let's break down these amazing locations, things to do, where to stay, when to visit, and more!
1. Lima, Peru Honeymoon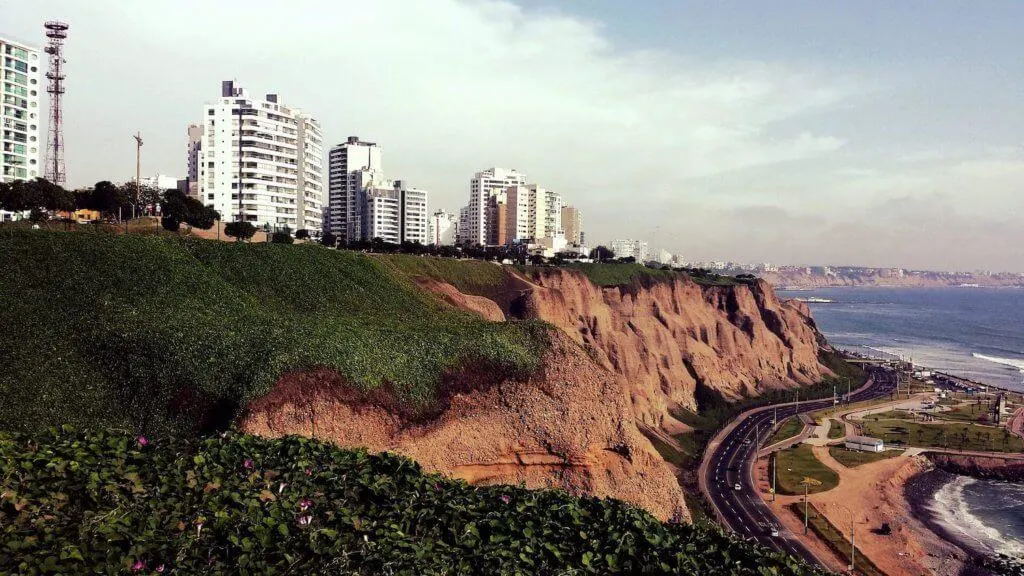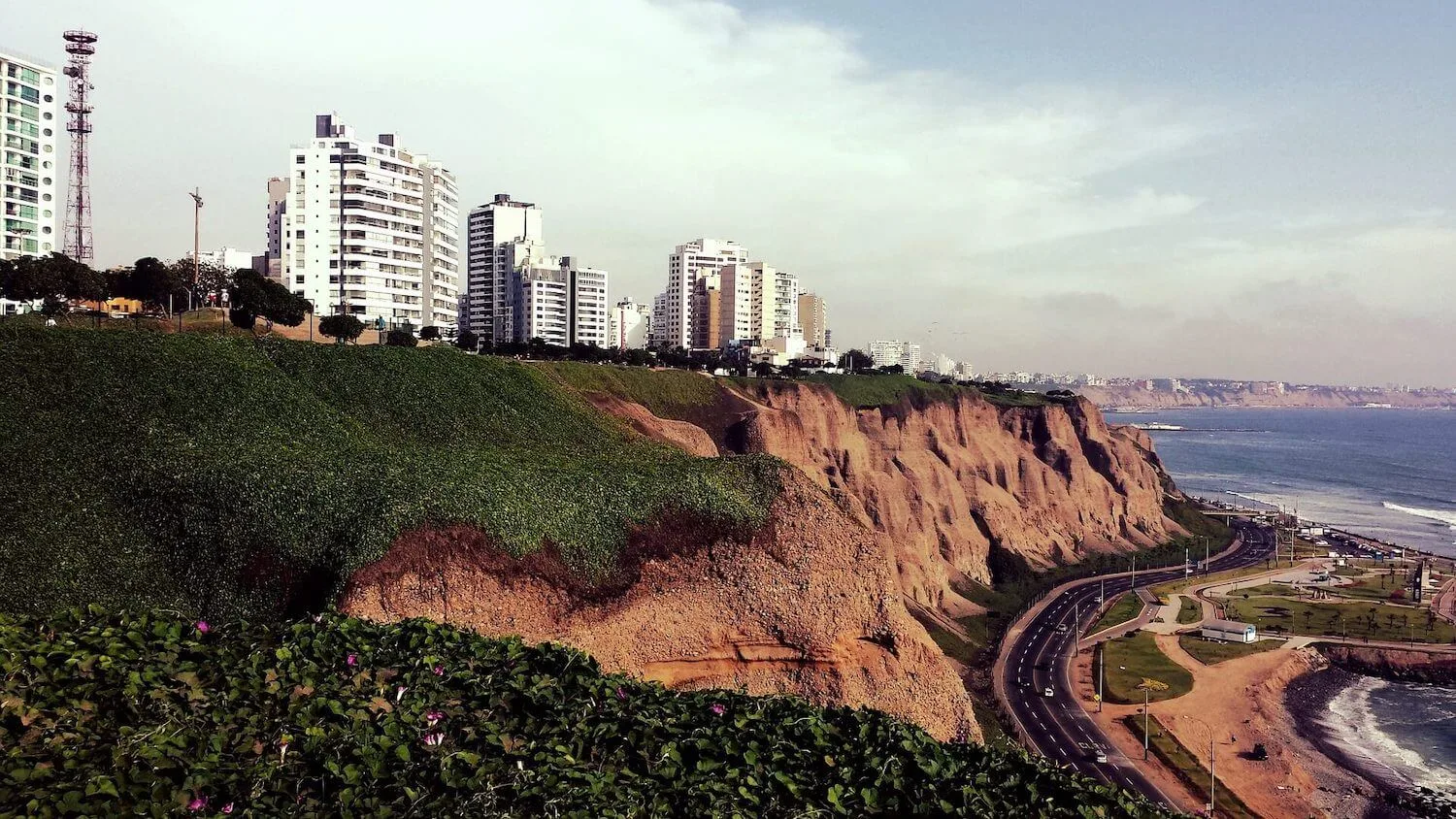 On the surface, most people use this charming city as a jumping-off point to explore Cusco and Machu Picchu. But don't discount the capital of Peru!
Peru's largest city is full of unique neighborhoods, amazing views of the Pacific Ocean, and incredible food.
Lima is quickly becoming one of the best foodie cities in the world, with world-renowned chefs like Gaston Acurio, Virgilio Martínez, Rafael Osterling, and more, so you cannot miss the opportunity to enjoy the flavorful delights of Lima.
To kick off a romantic honeymoon in Peru, spending a day or two in the capital city is a great idea to get a feel for the current culture of Peru and enjoy all the delicious food.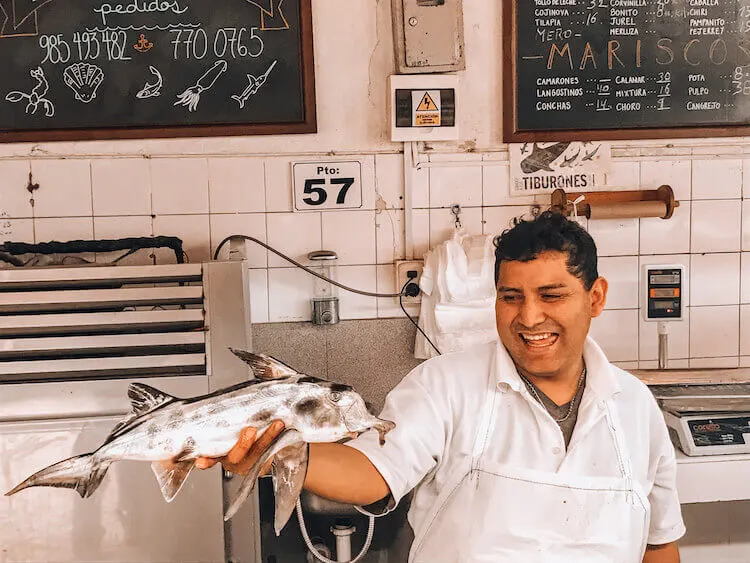 Things to do in Lima:
Go on a food tour with

Lima Gourmet Company

. You get to explore the neighborhoods of Miraflores and Barranco plus make ceviche and pisco sours, visit a market, and more.
Eat your heart out at Mercado 28
Make a reservation at one of the best restaurants in Lima including Astrid y Gaston, Central, or Rafael
Check out the bar and brewery scene in Miraflores
Visit the romantic Park of Love
Check out pre Columbian art at the

Larco Museum

Take a day trip to Huacachina Oasis and a winery in Ica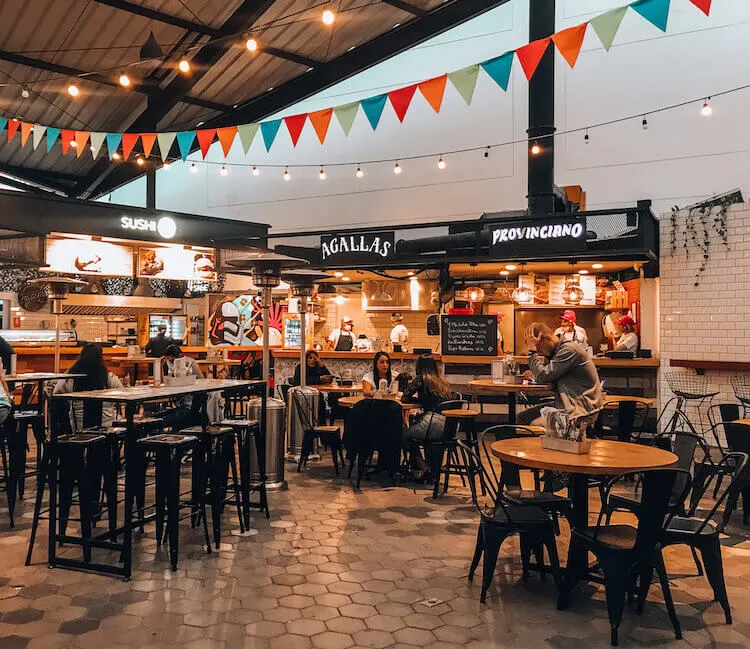 Where to Stay in Lima:
For great places to stay in Lima, opt for either the Miraflores or Barranco Districts. Here are some hotels to consider:
Budget: IFE Boutique Hotel
This is such a great value and is in a great area for exploring in Miraflores. The hotel rooms are nice and comfortable, and they offer a huge breakfast each morning with lots of coffee! Prices start at $60 per night.
Mid-Range: Mariel Hotel
This hotel is close to Kennedy Park and the nearby craft market. The rooms here are lovely and they offer a great breakfast. They also have a lounge to relax in and grab a cocktail at the end of the day. Prices start at $100 per night.
Luxury: JW Marriott Hotel Lima
This hotel overlooks the ocean and has stunning views of the city. Plus, you can enjoy the spa, fitness center, heated pool, and amazing breakfast spread. It is also centrally located and perfect for exploring. Prices start at $150 per night.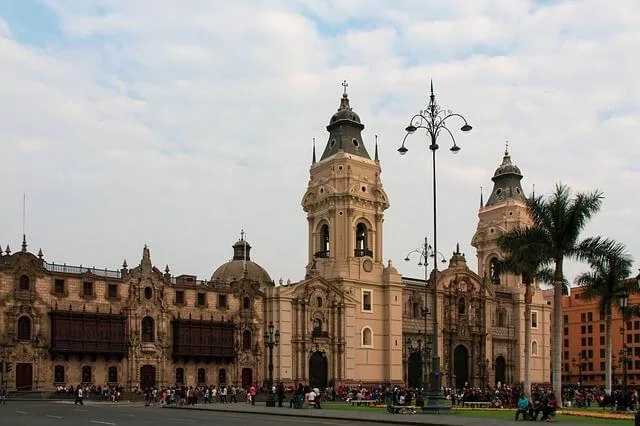 When to Visit Lima
Lima has pretty mild temperatures year-round, so you really can't go wrong when you visit. Average daily temperatures usually reach 67-80ºF (19-27ºC) and then 58-68ºF (14-20ºC) at night.
However, during the months of May to September, there is a dense fog that covers the city called La Garua.
This does make things a bit chillier and gloomy in general. Chris and I visited in late May in 2019, and honestly, it was a bit chilly and cloudy in the morning, but it warmed up and became sunnier as the day continued on. So don't be completely discouraged to visit this time of year.
However, during the months of November to March it is much warmer and sunnier if you'd prefer to visit then.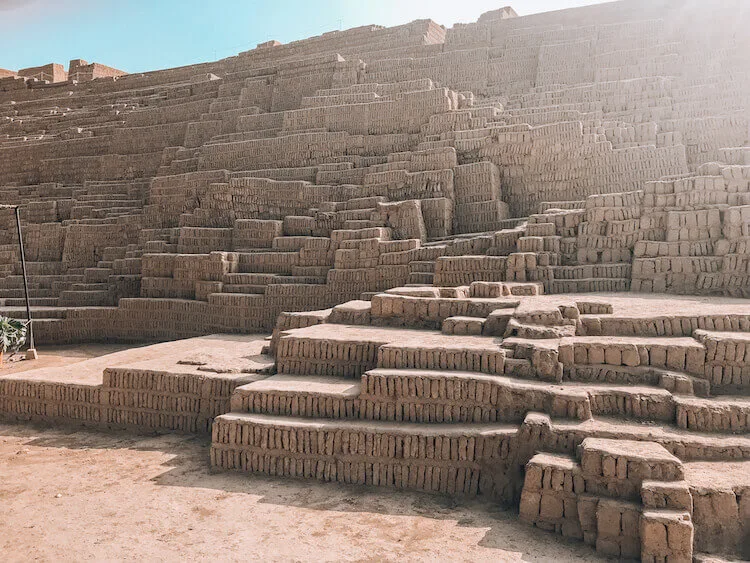 Ideal Trip Length to Lima:
While you could certainly see a lot of Lima in a day, I recommend at least 2 full days to enjoy it, take a food tour, and get to know the city. If you want to take a day trip, then add on another day for that.
2. Honeymoon in Cusco, Peru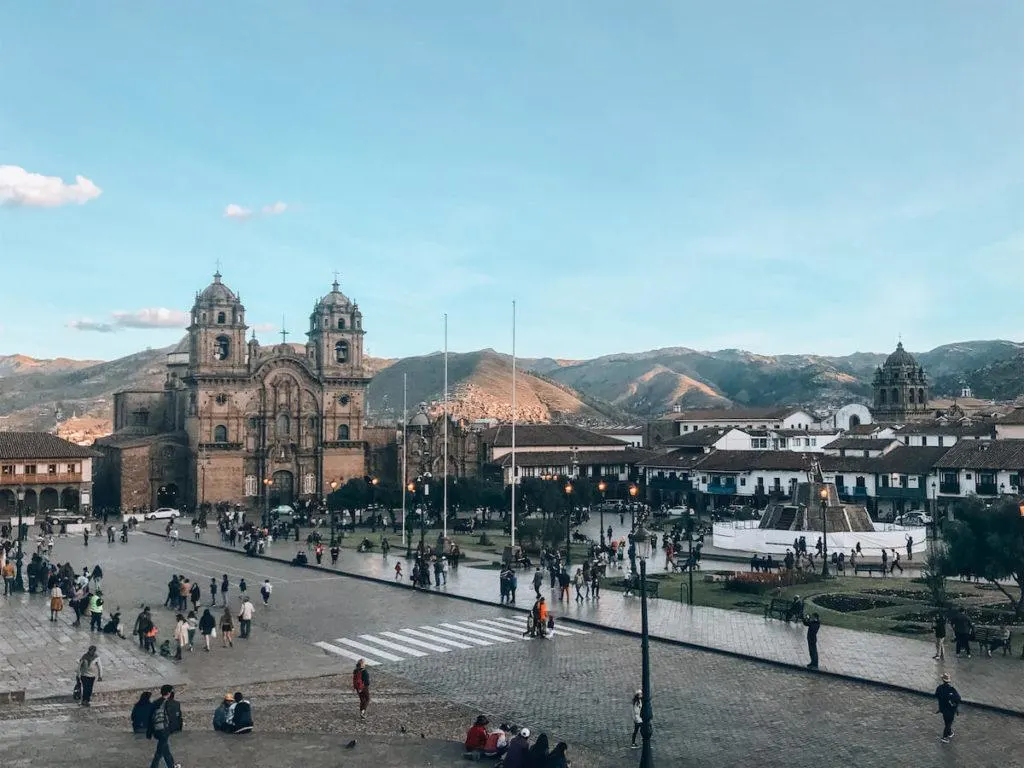 While most people tend to quickly leave Lima, almost everyone flocks to Cusco as it is the gateway to the Sacred Valley and Machu Picchu.
Cusco is an instantly charming city, with gorgeous squares, cobblestone streets, and historical buildings. Plus, there is a lovely food scene here as well!
Oh, and being a city surrounded by the Andes provides some of the best mountain views you can imagine. There are a lot of things to do in Cusco, Peru, but be sure to take it easy on your first day!
Cusco sits at an altitude of 11,152 feet above sea level (3,399 meters), so the first day you arrive in Cusco take it easy, eat lightly, sip coca tea, and go to bed early. If you push yourself too much, altitude sickness could easily ruin your trip.
If you take it easy, you'll be able to adjust easier and feel better for the remainder of your stay.
But once you've adjusted to the altitude, it is time to explore! Here are some great things to do in Cusco.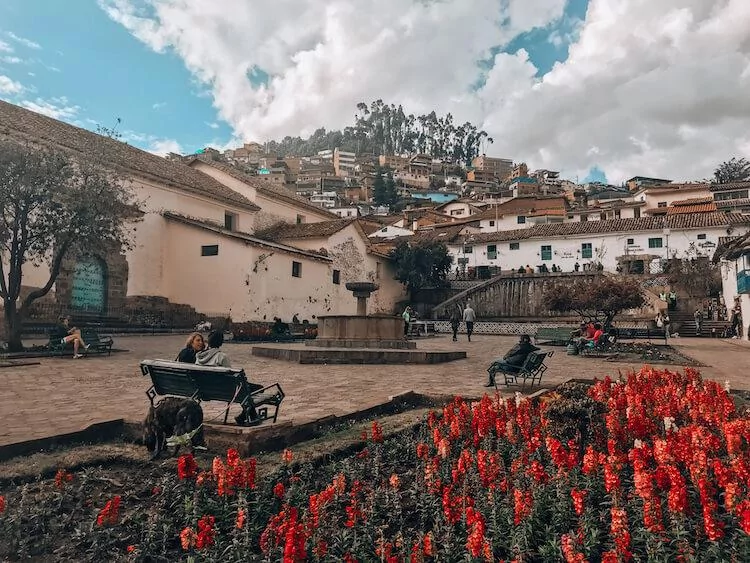 Things to do in Cusco, Peru:
Explore San Pedro Market and try all the fresh fruit, juices, and tasty dishes. Don't forget to pick up some Peruvian souvenirs here too!
Grab a coffee at one of the many great cafes in the city
Explore charming squares like San Blas and Plaza de Armas
Visit the ChocoMuseo for delicious chocolate
Visit the Catacombs at Museo y Catacumbas del Convento San Francisco de Asís del Cusco
Wander the cobblestone streets
Try some incredible restaurants in Cusco like Yaku Cuzco Pervian Restaurant, Chicha por Gaston Acurio, Kusikuy Restaurant Cusco for guinea pig, and Kion Peruvian Chinese
Take a day trip to Rainbow Mountain or explore other day trip options here!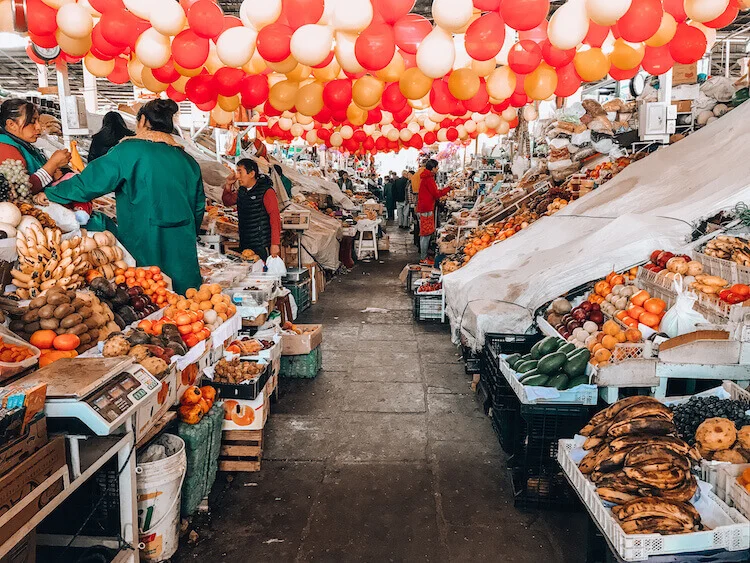 Where to Stay in Cusco:
If you're in a city with gorgeous mountain views like Cusco, staying at a hotel with views is a must! Here are some great hotels in Cusco.
Budget: Rumi Wasi
This is where we stayed on our last visit to Cusco and it was amazing. Easily one of our favorite hotels, Rumi Wasi was built into the hill over Incan ruins. The view is absolutely breathtaking, and the breakfasts are served either in your room or on the balcony. And for less than $100 a night, it is a great deal!
Mid-Range: Hilton Garden Inn Cusco
I know what you're thinking, a regular old Hilton? Actually, this place mixes old and new with beautifully designed rooms, a lovely colonial courtyard, and the views of the mountains are so stunning! They also have a spa which is perfect after a day of hiking Rainbow Mountain or exploring the city of Cusco. Prices start around $100 per night.
Luxury: Palacio Nazarenas, A Belmond Hotel, Cusco
Built on Incan foundations, this area was once a private home, then a school, and finally a convent before becoming this luxury hotel. The artwork and decor display its past, and the mountain views are stunning. Enjoy pisco sours in the bar/lounge, relax at the spa, or take a dip in the courtyard pool. Either way, this is a lovely honeymoon hotel in Cusco. Prices are around $700 per night.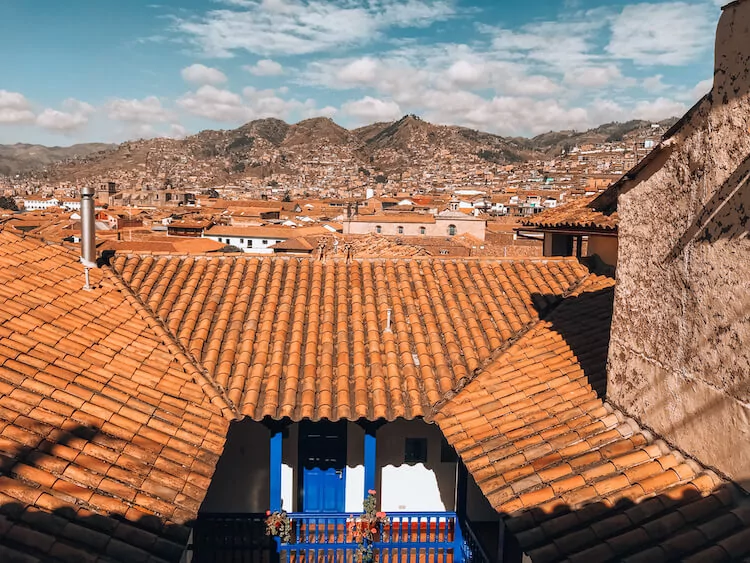 When to Visit Cusco
Temperatures remain fairly stable throughout the year, and yes, it is actually fairly chilly all year long due to the altitude. So temperatures during the day are typically between 65-70ºF (18-21ºC) and 33-45ºF (1-7ºC) at night.
While temperatures are fairly stable, it does rain a lot more between November through April. So to avoid rainy days and muddy hikes, definitely opt to visit between May through October.
However, know that it is busier during the dry season for its more favorable weather conditions.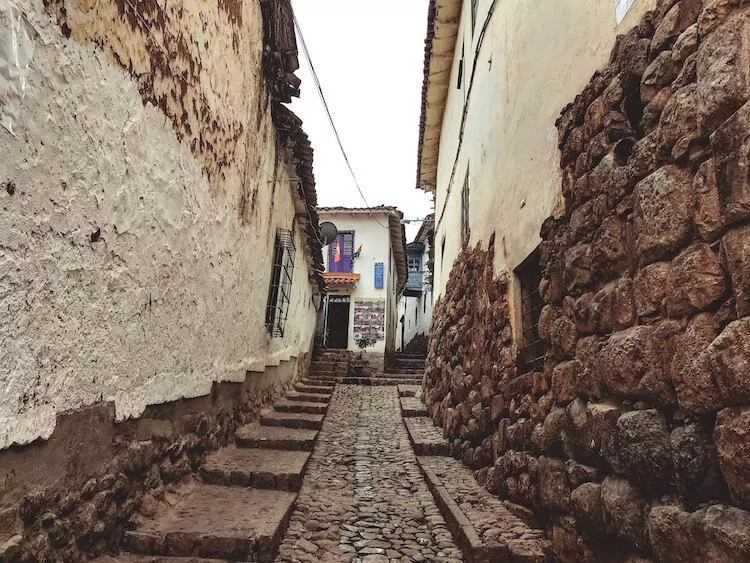 Ideal Cusco Honeymoon Length
To really get to know Cusco, definitely try to stay for about 3 days. The first day is mainly to get adjusted to the altitude, so you will likely take it easy that day. After that, you can use a day or two to explore the city!
And if you want to use Cusco as a base for exploring places like the Sacred Valley or Rainbow Mountain, then add on another day or two for that!
3. Sacred Valley, Peru Honeymoon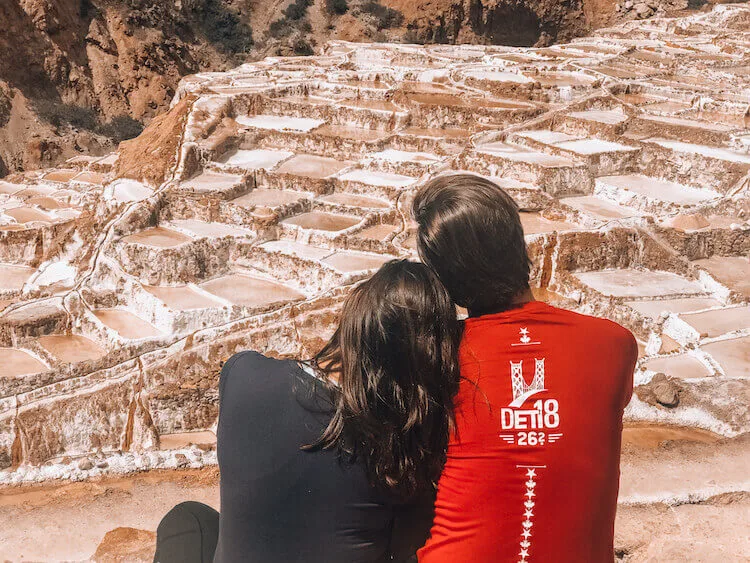 While you could easily see some of the Sacred Valley during a day trip from Cusco, this part of Peru is a thing of beauty, and could easily be the perfect Peruvian honeymoon destination.
This is a great area of the world for adventure travelers, where you can sleep in the sky, go whitewater rafting, and even zipline!
If you love mountains, adventure, and romantic sweeping views, then staying in the Sacred Valley is a great idea.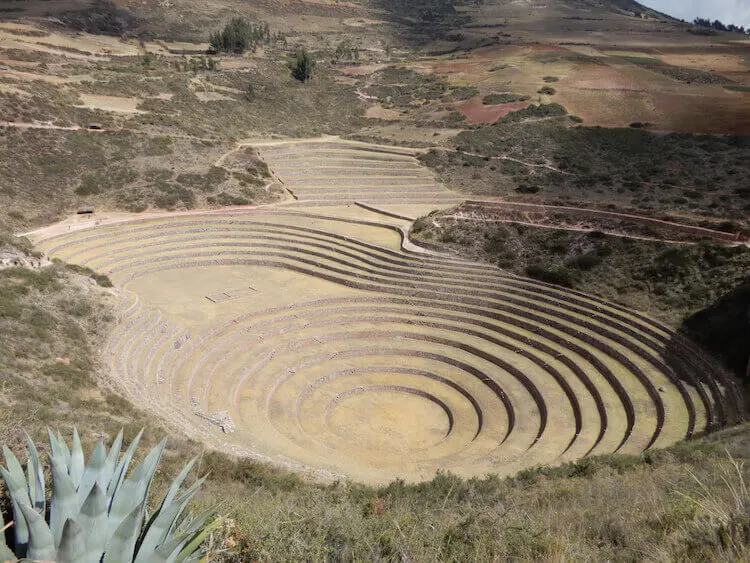 Things to do in the Sacred Valley, Peru:
Visit Incan ruins at Ollantaytambo and Pisac
Admire the incredible Maras Salt Mines
Explore the agricultural ruins of Moray
Visit the town of Chinchero and learn about Peruvian textiles
Go white water rafting on the Urubamba River
Go paragliding or ziplining in the mountains
Visit hot springs in Cocalmayo, Lares, and Aguas Calientes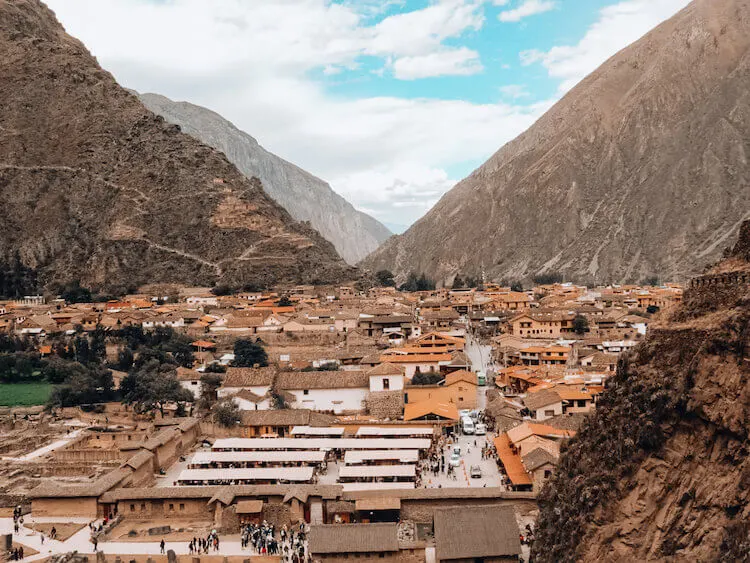 Where to Stay in the Sacred Valley:
First of all, I cannot mention where to stay in the Sacred Valley during a honeymoon and NOT mention SkyLodge Adventure Suites.
For those who aren't afraid of heights, you have to climb up either by Via Ferrata or hiking and ziplining. Your stay includes breakfast and dinner, transportation to and from Cusco, and a guide.
But the chance to spend the night in the mountains in this glass capsule with unobstructed views is definitely worthwhile! Prices start at about $400 per person.
For other options, check out these hotels!
Budget: Intiterra Apart Hotel Villas
This hotel has some amazing views from the valley below, cozy villas, warm fireplaces, and free breakfast. Prices start at $75 per night.
Mid-Range: Taypikala Valle Sagrado Deluxe
Located in Urubamba, this romantic hotel has dreamy mountain views, a pool, free breakfast, and really good food. Feel pampered as you wake up in the Sacred Valley here. Prices start at $130 per night.
Luxury: Rio Sagrado, A Belmond Hotel, Sacred Valley
Set along the Urubamba River, this luxury hotel will spoil you with its culinary delights, spa, pool, and spacious rooms with amazing views of the Andes. Prices start at $320 per night.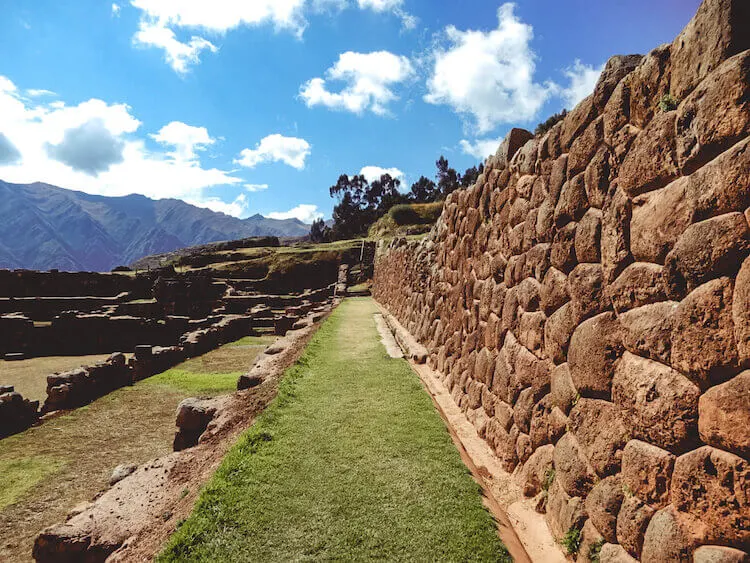 When to Visit the Sacred Valley
With similar weather as Cusco, the best time to visit the Sacred Valley has to be April through October during the dry season. Prices will be a little higher during this time, but it is well worth it to be able to enjoy the outdoor activities in the Sacred Valley.
Ideal Length for Visiting the Sacred Valley
You could spend so much time in the Sacred Valley, visiting the smaller towns and admiring the Incan ruins. However, if you are short on time and want to stay in the Sacred Valley during your honeymoon in Peru, definitely opt to stay for at least 2 days.
4. Honeymoon in Peru: Machu Picchu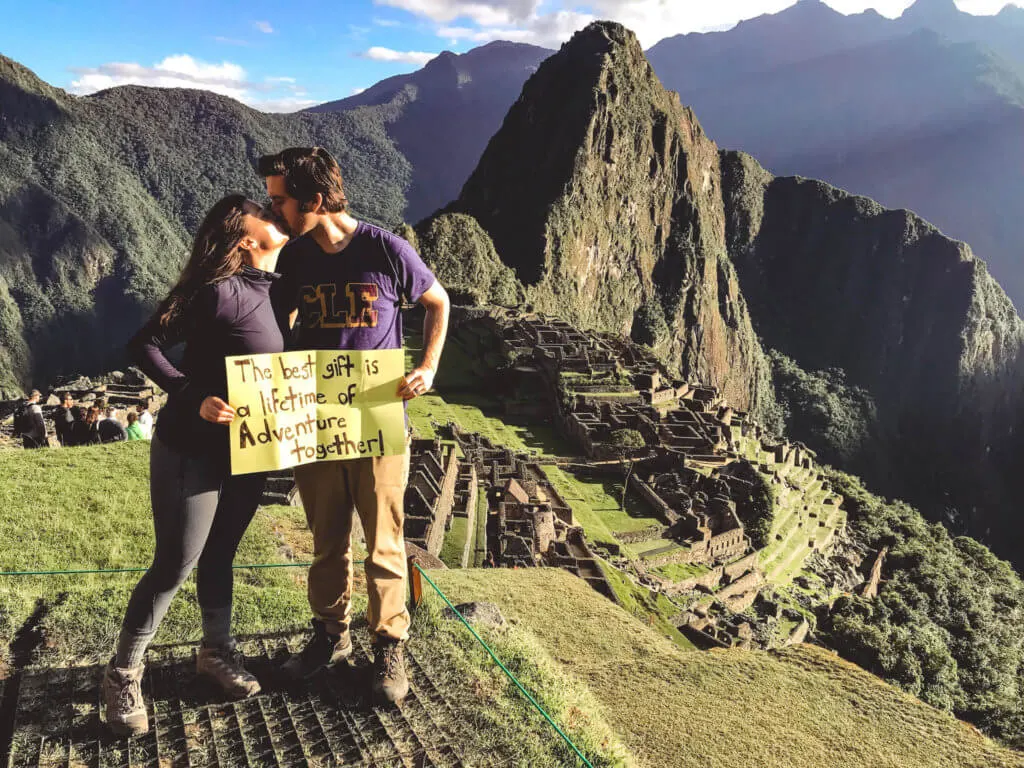 Again, you could do this either as a day trip from Cusco, or you could even combine it into a 2 Day/1 Night day trip with the Sacred Valley.
However, if you have the option to potentially wake up at Machu Picchu, or even wake up in the vibrant town of Aguas Calientes at the base of Machu Picchu, what could be better?
Or, for the truly adventurous couple, you can even choose to rough it and hike the Inca Trail!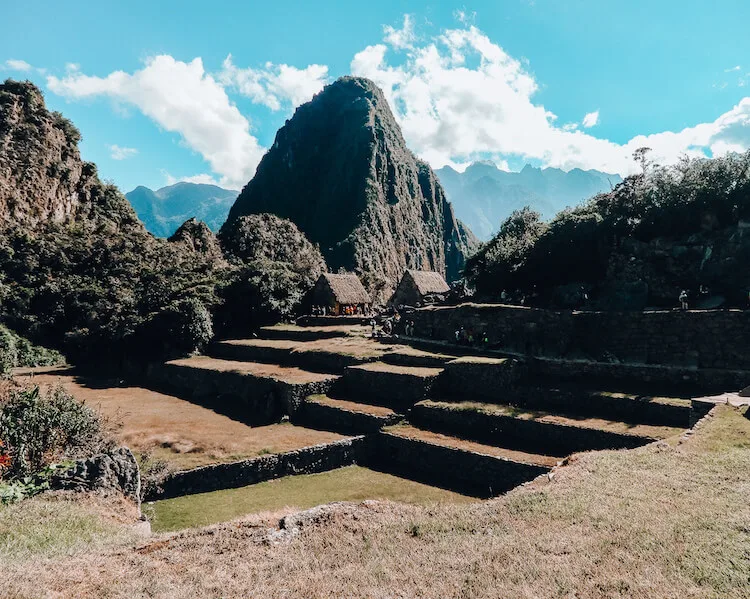 Things to do in Machu Picchu, Peru:
This is obvious but visit Machu Picchu!
Hike to Machu Picchu via the Inca Trail
Explore Aguas Calientes including visiting the hot springs, the market, go to a spa, or hike in the area
Where to Stay Near Machu Picchu:
If you plan to hike the Inca Trail, I highly recommend Flashpacker Connect. They are very professional, and we used them for all of the tours we took while in Peru. They use local knowledgeable guides too!
For their Inca Trail Trek, it is $850 per person including camping equipment, a porter, meals during the trek, a guide, entrance fees to Machu Picchu, water, transportation back to Cusco after, and even first aid stuff plus oxygen.
Now if you prefer to stay in a lush hotel, here are some options based on your budget.
Budget: Tierra Viva Machu Picchu
While this is still a fairly inexpensive option, hotels in Aguas Calientes are slightly more expensive as it is where most people stay before exploring Machu Picchu and there are limited options.
That being said, this hotel is really nice with views of the rushing Urubamba River, and there are beautifully designed rooms for you to relax in before exploring the wonders of Machu Picchu. Prices are around $100 per night.
Mid-Range: Jaya Machu Picchu
Located along the Aguas Calientes River, this place has great views of the mountains and city. Plus, it is within walking distance to many lovely spots in the town. It also helps that it is super close to the bus stop that takes you to Machu Picchu!
Jaya Machu Picchu has romantic rooms too with big jacuzzi tubs, a dining area with amazing views, and great service. Prices start around $160 per night.
Luxury: Belmond Sanctuary Lodge, Machu Picchu
This is the only hotel located next to Machu Picchu itself. This means that aside from its uber-luxurious restaurant, orchid garden, and private activities on site, you even have views of Machu Picchu when you wake up in the morning!
They even offer first light tours, allowing you to be the first at the citadel! Prices start around $1,300 per night.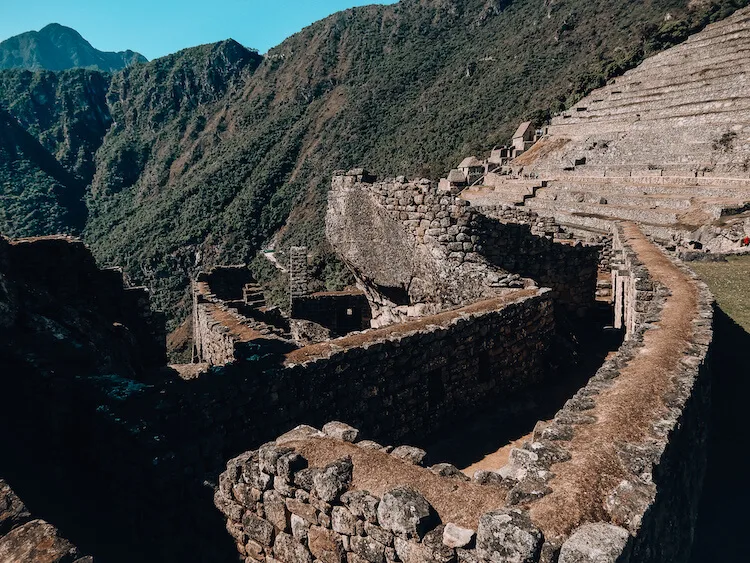 When to Visit Machu Picchu
Again, the climate here is fairly similar to Cusco, meaning that the best time to visit Machu Picchu is during the months of April through October.
However, June-August tends to get quite busy, so to avoid large crowds, opt for April-May or September-October.
If you plan to hike the Inca Trail, it is closed in February, which is also the worst month for visiting Machu Picchu due to the rainy season. If you want to enjoy Machu Picchu without all the rain, then don't come between November and March.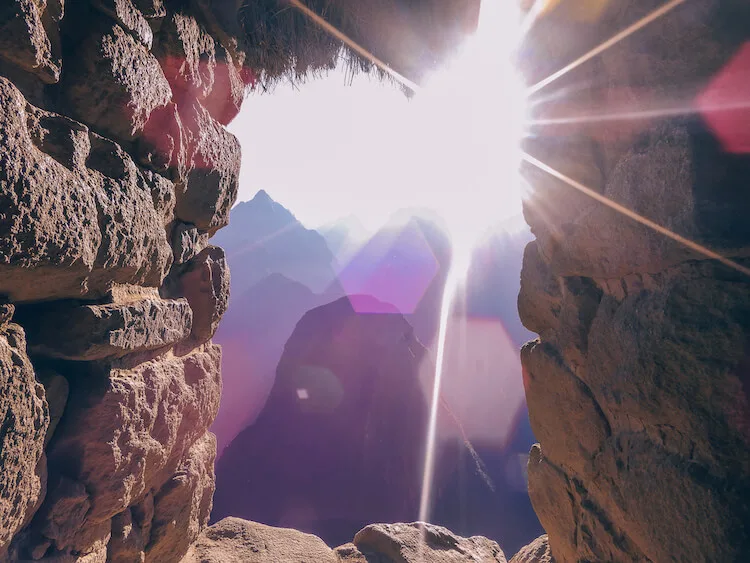 Ideal Trip Length for Machu Picchu
The ideal amount of time for visiting Machu Picchu is really just a day. You don't need a lot of time to see the citadel itself. A day should cover it. However, if you really want to take your time with it and enjoy Aguas Calientes, then opt for 2 days.
Of course, if you plan to hike the Inca Trail, then this is typically a 4-day excursion.
5. Amazon Rainforest Honeymoon in Peru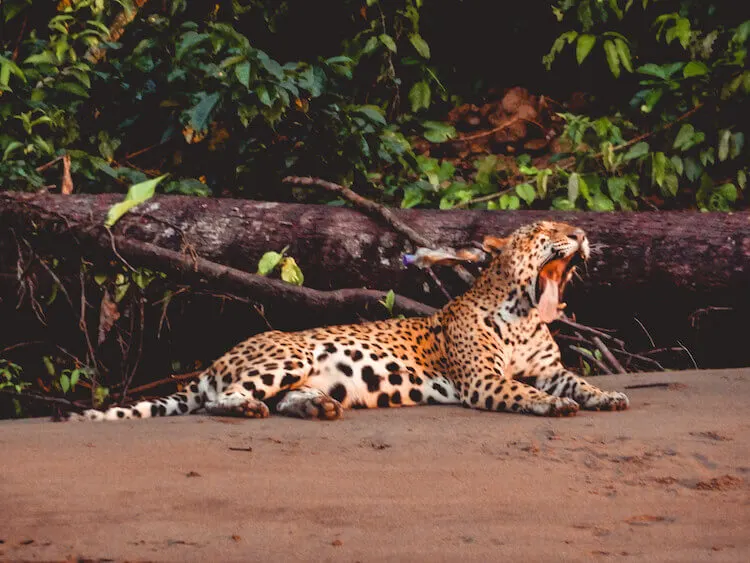 Did you know that 60% of the landmass in Peru is the Amazon Rainforest? Or that Peru has the second-largest amount of the Amazon Rainforest in its borders (the first being Brazil)?
The Amazon Rainforest is incredibly biologically diverse, with new species being discovered all the time! So a chance to visit the Amazon during your Peru honeymoon is really cool!
The hardest part is deciding where to visit in the Amazon. Peru has quite a few places to go to visit the Amazon, including Iquitos up north, and Manu and Puerto Maldonado in the south.
I have an entire article about how to choose your Peruvian Amazon destination, but here is a small breakdown of where to stay during your honeymoon!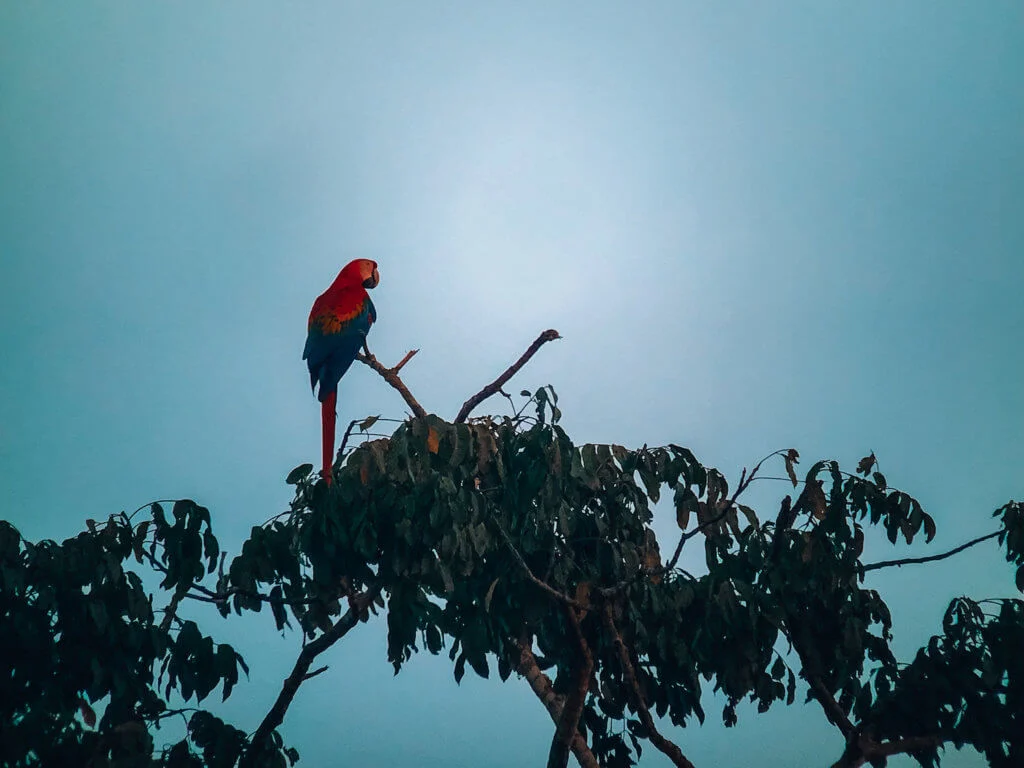 Where to Stay in the Amazon Rainforest:
Where to Stay in Iquitos: Treehouse Lodge or Delfin Amazon Cruises
Iquitos is where you go if you want to enjoy the Amazon River. As Iquitos is located right along the banks of the famous Amazon, it is a popular destination for travelers to visit.
For a unique experience, stay in Treehouse Lodge, which is about 2.5 hours from the Iquitos airport and it is one of the easier lodges to get to the heart of the Amazon.
The treehouses offer amazing canopy views and you can spend your days spotting dolphins or bird watching and spend your evenings boating along the river. Prices start at $695 per person for 3 days/2 nights and include transportation from Iquitos, excursions, and meals.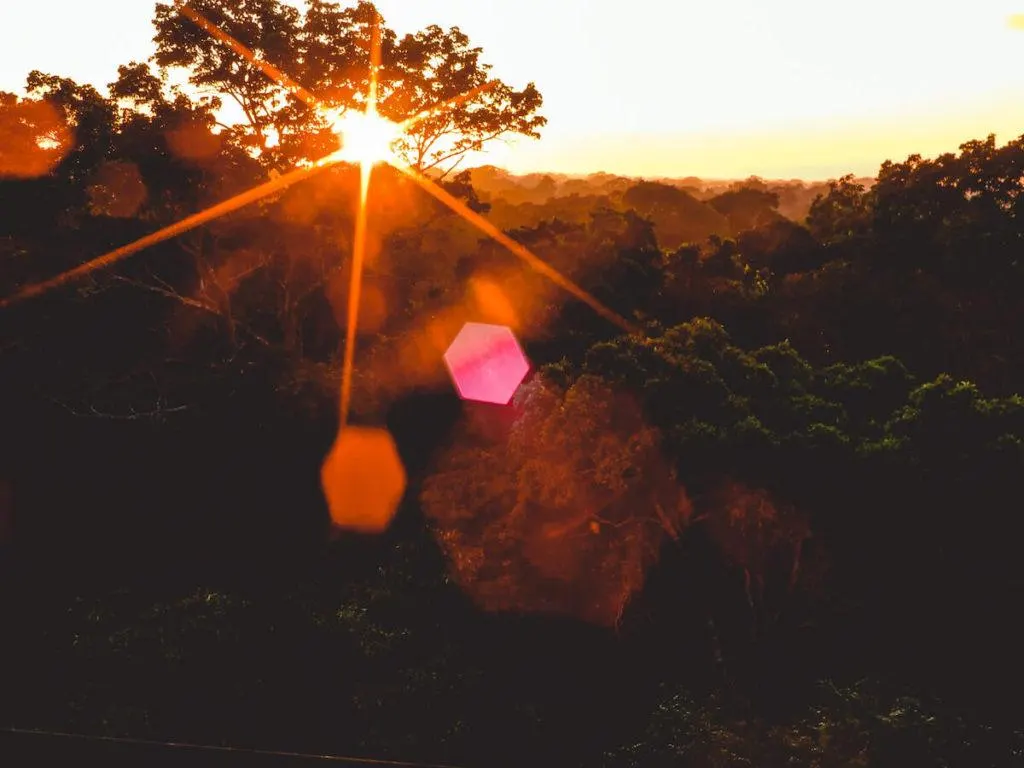 If you want to cruise on the Amazon River then definitely opt for Delfin Amazon Cruises. This small luxury cruise ship offers many excursions including canopy walks, hiking, kayaking, night safaris, and even the chance to spot the pink river dolphins!
There is also a spa onboard for ultimate relaxation. Prices start at $3,000 per person for 4 days/3 nights. This includes all meals onboard, all excursions, transfers to/from Iquitos, and drinks.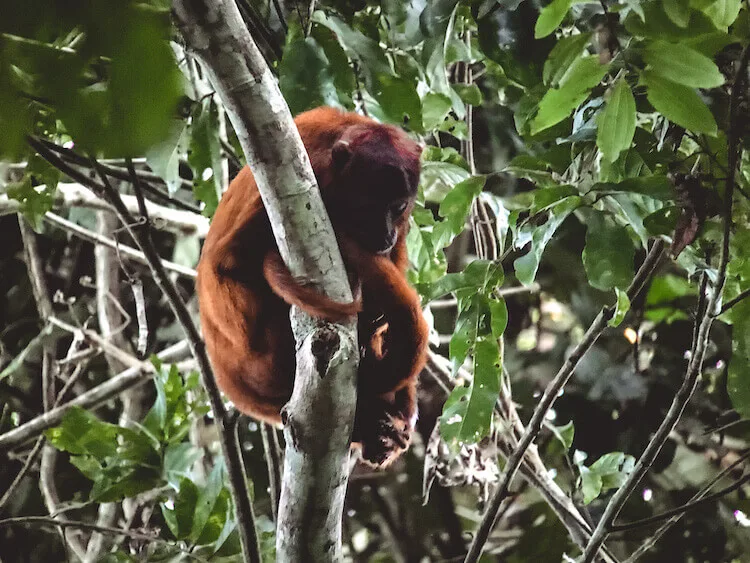 Where to Stay in Manu: Tambo Blanquillo
I'll be honest, Manu is slightly more challenging to get to, especially as it is pretty remote. You can either drive 10 hours from Cusco, then take a 5-hour boat ride to this lodge, or you can fly into Puerto Maldonado, drive for 5 hours, and then take a 3-hour boat ride.
While it will likely take you a full day just to get here, it is well worth it. This remote part of the Amazon is full of wildlife, and this lodge offers access to the Tambo Blanquillo Macaw Clay Lick, as well as hiking trails, a canopy tower, and oxbow lakes.
For a romantic getaway in the Amazon, opt to stay in the Bungalow Suite.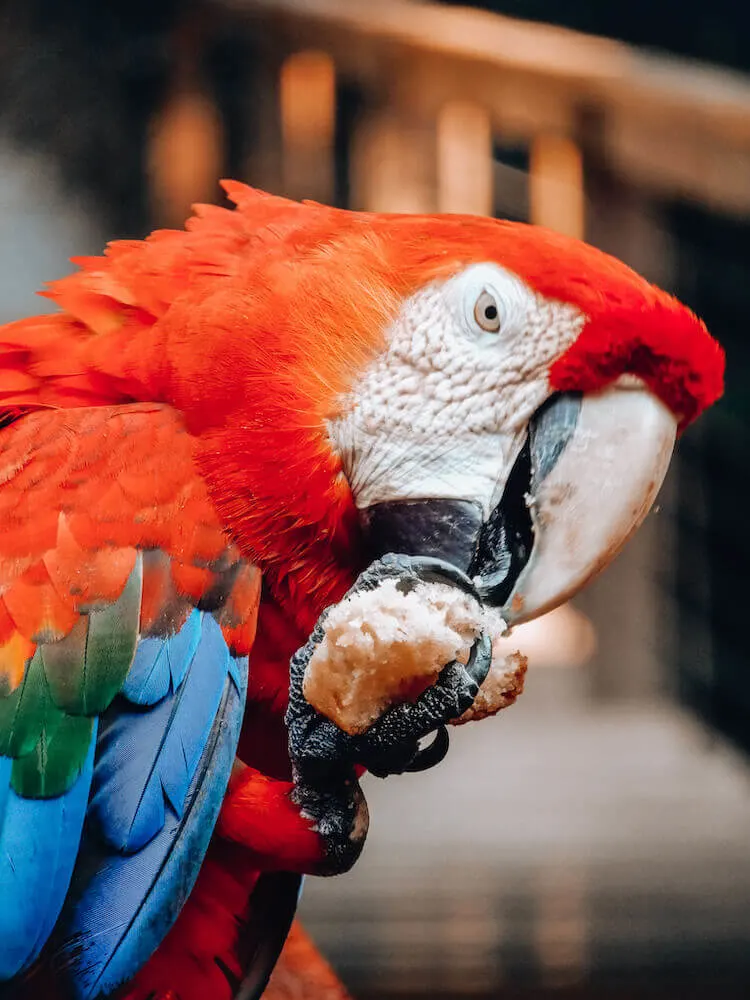 Where to Stay in Puerto Maldonado: Tambopata Research Center
I have a thorough guide about Tambopata Research Center, but if you want to visit one of the most remote lodges in the Tambopata National Reserve, and have a 35% chance to spot a jaguar, this is the place.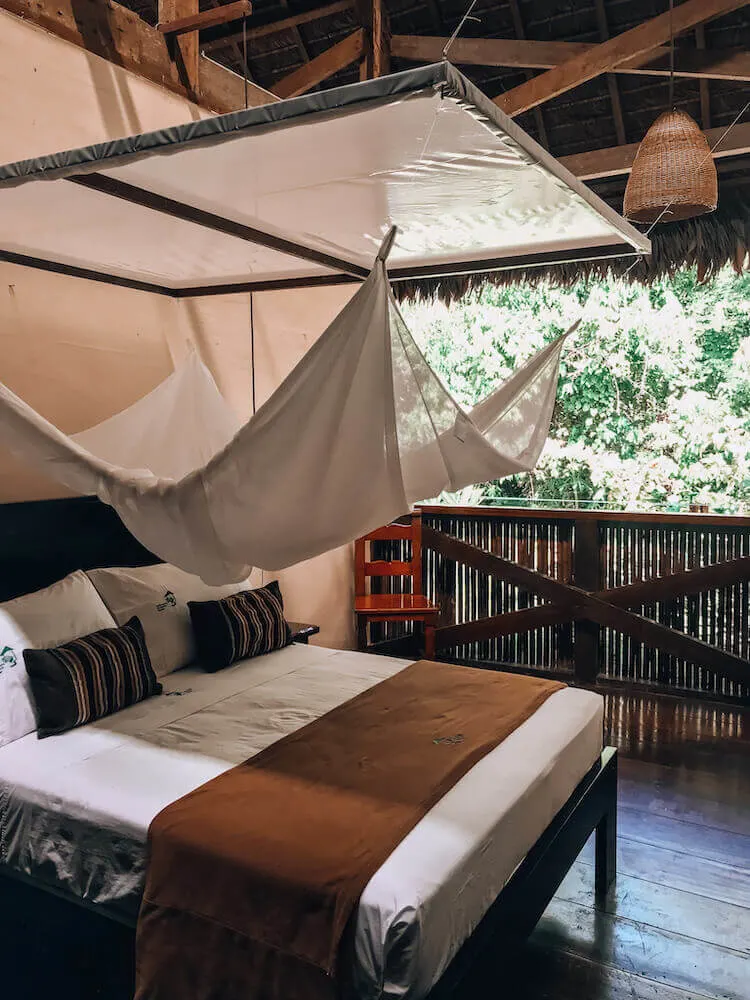 Chris and I stayed here during our trip to Peru in 2019 and it was absolutely incredible. We saw SO much wildlife, including 2 jaguars, several capybaras, macaws, howler monkeys, white caiman, hoatzin, and more! It also offers 3-walled rooms so you have open-air access to the rainforest.
This also offers access to the Colorado Clay Lick, night walks, rainforest hikes, bird watching, and the Chuncho Macaw Clay Lick.
Tambopata Research Center has been the top travel experience we've ever had, so adding it to your Peru honeymoon is a fabulous idea!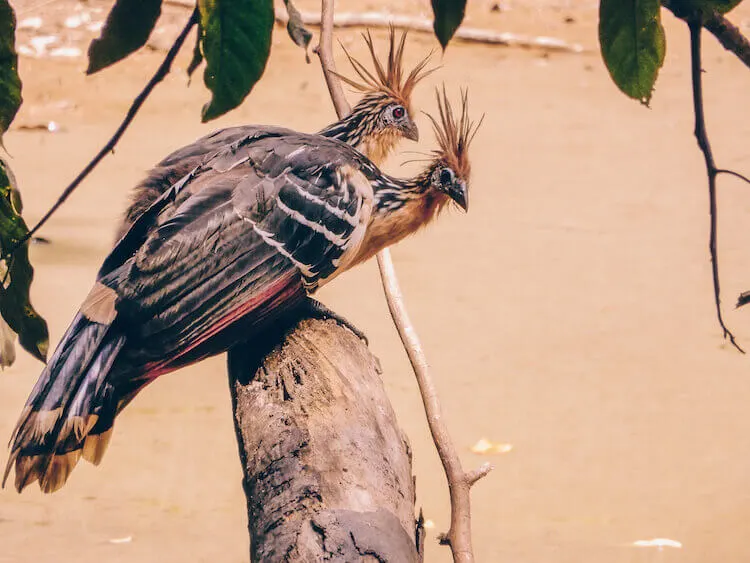 PS- To get here, you'll need to fly into Puerto Maldonado, then it is about an hour drive to the port and 4 hours via boat to the lodge.
Prices start at $733 per night for 2 people and include all meals, excursions, pick up and drop off from the Puerto Maldonado airport, and expert guides.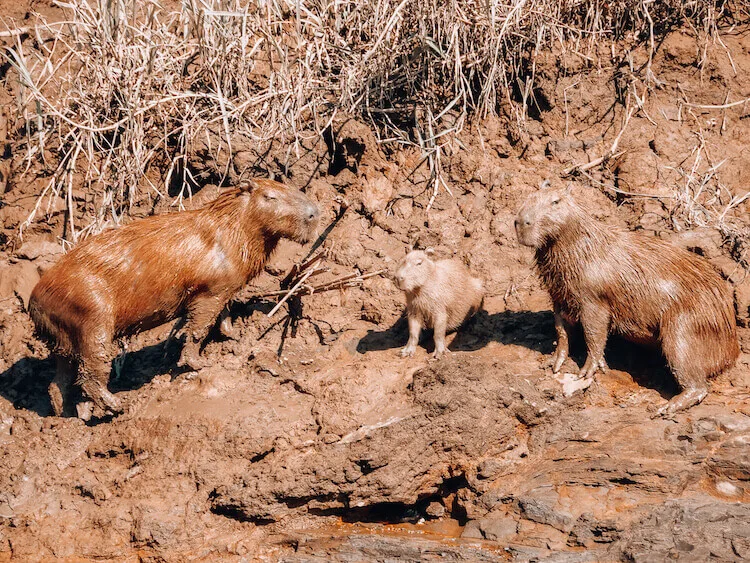 When to Visit the Amazon Rainforest
It gets hot and stays hot pretty much year-round in the Amazon. Temperatures hover between 70-90°F (21-32°C). However, there is a rainy and dry season to consider.
While, of course, being a rainforest, it could rain at any time of the year, it does tend to be rainier during certain times of the year, making it difficult for hiking and wildlife spotting.
If you wish to honeymoon in Iquitos, then June through October is a great time to go. For Manu and Puerto Maldonado, opt for April through November.
We ended up visiting Puerto Maldonado in May and the weather was perfect. It only rained for an hour on our last morning.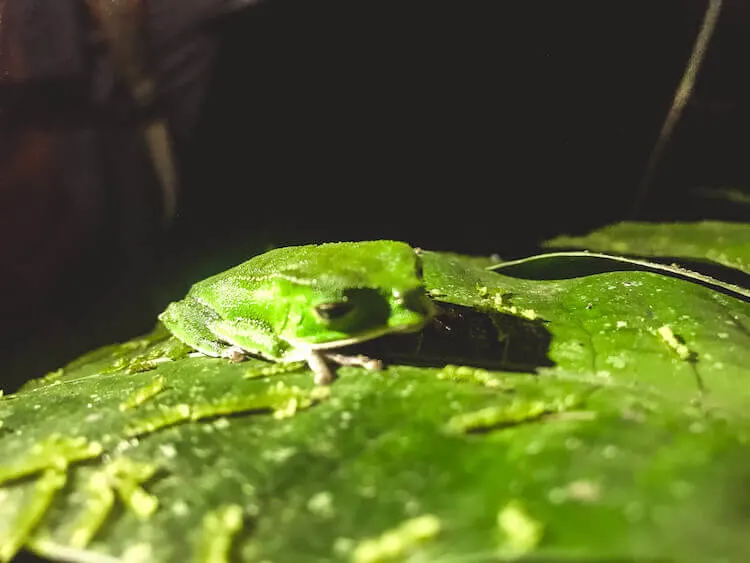 Ideal Trip Length for an Amazon Honeymoon
As seen above, it can take a while to get to the Amazon. I recommend spending at least 4 days/3 nights here.
The shortest visit you can do is maybe the TreeHouse Lodge for 3 days, but if you really want to fully immerse yourself and enjoy it together, 4 days is perfect.
However, you could spend up to a week and feel completely relaxed, enjoying mornings in the Amazon and exploring all over.
6. Lake Titicaca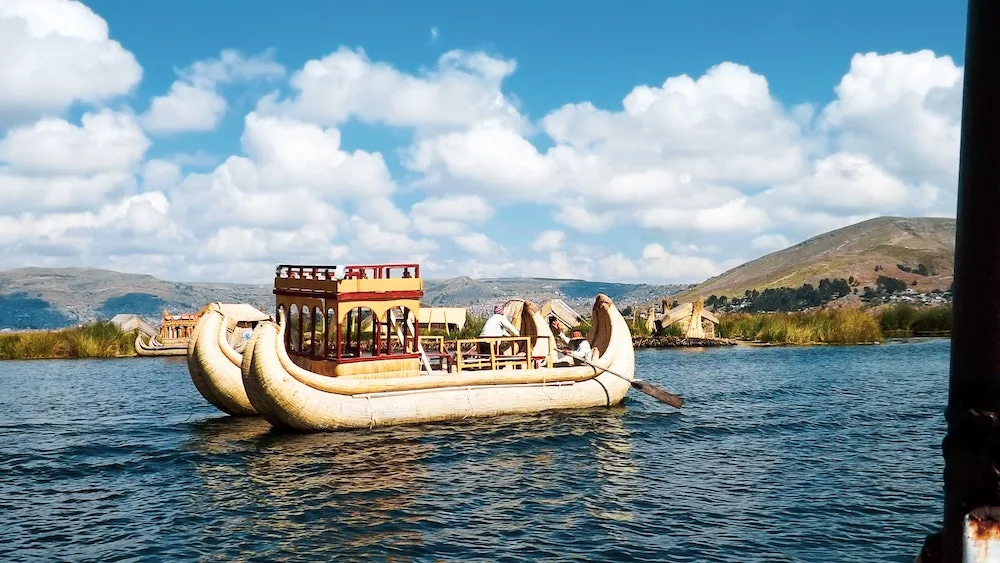 Lake Titicaca is one of the largest lakes in South America and is the world's highest navigable body of water.
Located at an astounding 12,507 feet (3,232 meters) elevation, you'll definitely want to take it easy and adjust to the altitude. Actually, this is a great place to visit after Cusco once you've already had time to adjust.
For a lesser-traveled part of Peru with amazing views and friendly people, definitely add Lake Titicaca to your honeymoon.
Things to do on Lake Titicaca:
Visit Uros Floating Islands
Slow down and admire the scenery and textiles of Taquile Island
Wander around the city of Puno, including the archeological site of Cutimbo and San Pedro Church (known as the Sistine Chapel of the Americas)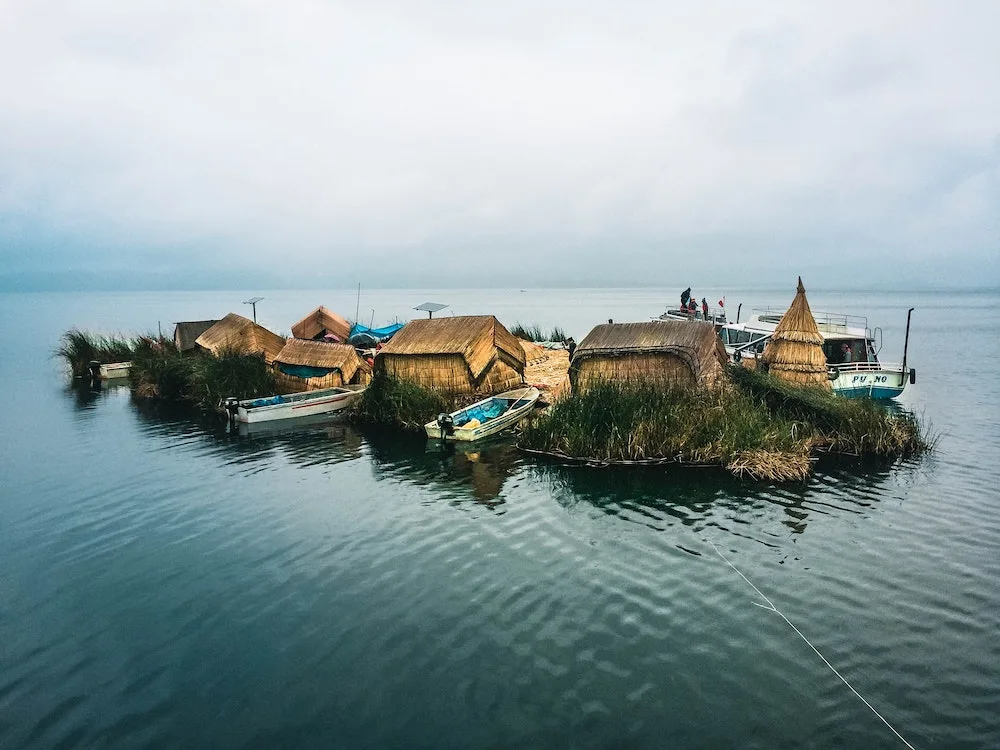 Where to Stay at Lake Titicaca:
Most people tend to stay in the city of Puno during their visit, as it is on the shores of Lake Titicaca. However, there is also the option to stay on the islands too! Here are some great options!
Budget: Tierra Viva Puno Plaza
Located in Puno, you're in a great spot to explore the city and Lake Titicaca. The rooms are spacious, and they serve a wonderful breakfast. Prices start at $50 per night.
Mid-Range: Uros Titicaca Lodge
Stay right on Lake Titicaca at Uros Titicaca Lodge. These bungalows offer amazing views and the chance to explore Uros islands even deeper. Prices start at $195 per night.
Mid-Range: Titicaca Lodge Peru
This island lodge also offers completely stunning views of Lake Titicaca. Plus, a stay here includes a reed boat ride, canoeing, paddleboarding, and the chance to explore the floating islands. Oh, and the panoramic views don't hurt either. Prices start at $200 per night. This includes meals, hot and cold drinks, pick up and drop off via boat, and activities around the lodge.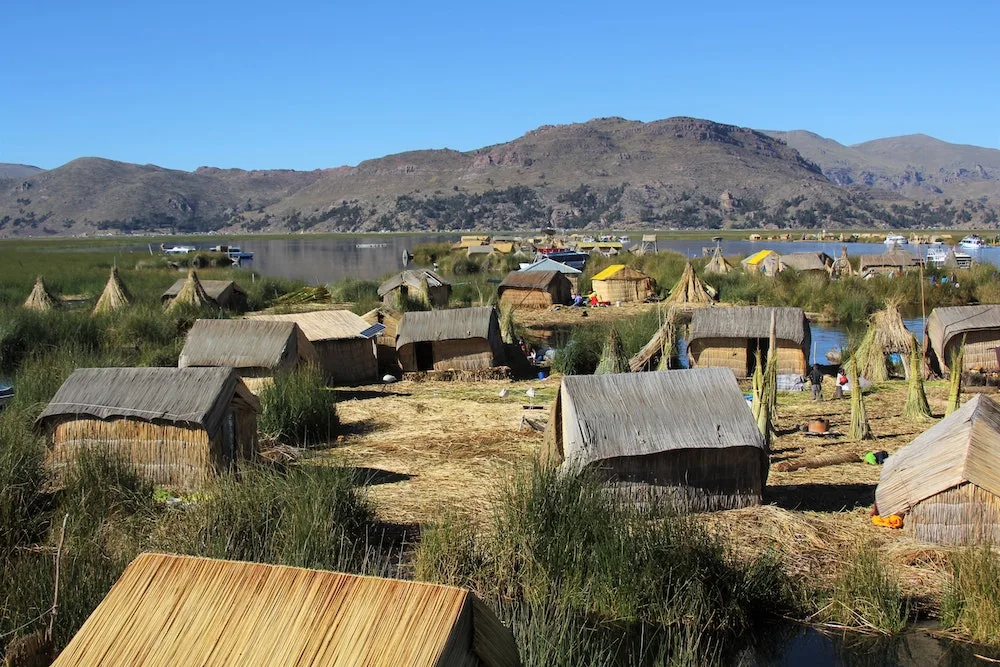 When to Visit Lake Titicaca
May through October is a good time to visit Lake Titicaca and the surrounding area for sunshine and less rain.
Average daily temperatures are fairly stable, with average highs being around 60ºF (16ºC) year-round and lows being around 20-35ºF (-7-2ºC). But May through October is the dry season.
How Long Should You Honeymoon at Lake Titicaca?
2-3 days is a good amount of time to spend here. However, if you haven't already been in higher altitudes like in Cusco, then add on an extra day to take it easy and get used to it.
7. Arequipa
Known as the "White City," Arequipa is surrounded by several volcanoes including Misti, Mount Chachani, and Pichu Pichu Peak.
Misti Volcano is certainly the most noticeable, and you can't help but spot the active volcano from a distance.
Aside from that, this gorgeous city has much to offer when it comes to food, architecture, and day trips.
Things to do in Arequipa:
Admire the white architecture in the old city, made from a pale volcanic stone
Visit stunning Plaza de Armas
Visit the Basilica Cathedral and Monastery of Santa Catalina
Eat your way around San Camilo Market
Eat at a rooftop restaurant
Take awesome day trips like to Colca Canyon, Lake Titicaca, or go white water rafting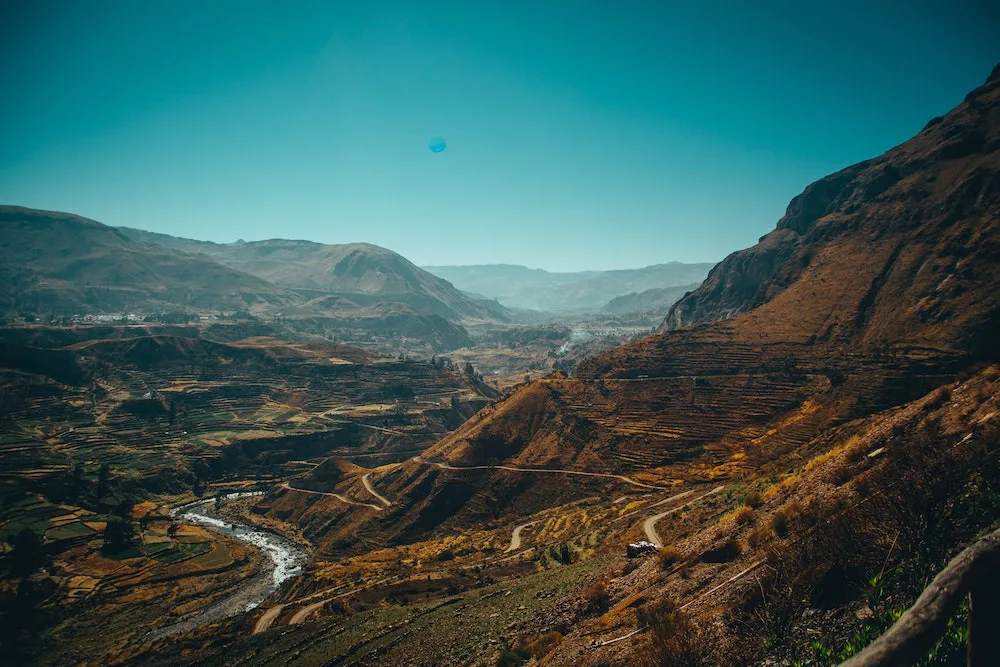 Where to Stay in Arequipa:
Luckily, Arequipa is very affordable, so here are some great options for your honeymoon!
Budget: Vita Hoteles Arequipa
With amazing views of the volcanoes, a pool, and lovely rooms with great views, you can't go wrong here. Plus, it is within walking distance to the main square! Prices start at $55 per night.
Budget: Los Tambos Boutique Hotel
Located right in the city center, this hotel is perfect for exploring the city! Plus, the rooftop terrace offers amazing views- perfect for catching the sunset. Prices start at $60 per night.
Mid-Range: Casa Andina Premium Arequipa
This hotel was built on the old Casa de la Moneda (or the mint), so it is part living museum and hotel! It's also in the city center and has a lovely bar/lounge, great views, and a great breakfast. Prices start at $130 per night.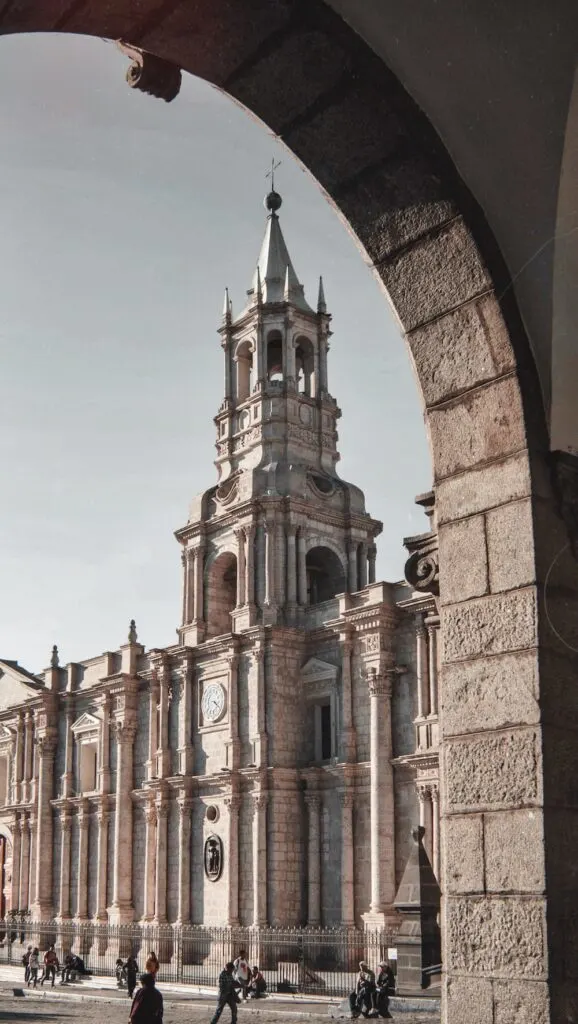 When to Visit Arequipa
Like most of Peru, coming in the dry season, or May through September, is the best time to visit!
The weather is fairly stable here too at daily highs at 73ºF (23ºC) and lows at 50ºF (10ºC).
Ideal Trip Length for Arequipa
Again, 2-3 days is perfect for visiting this city and doing a day trip option!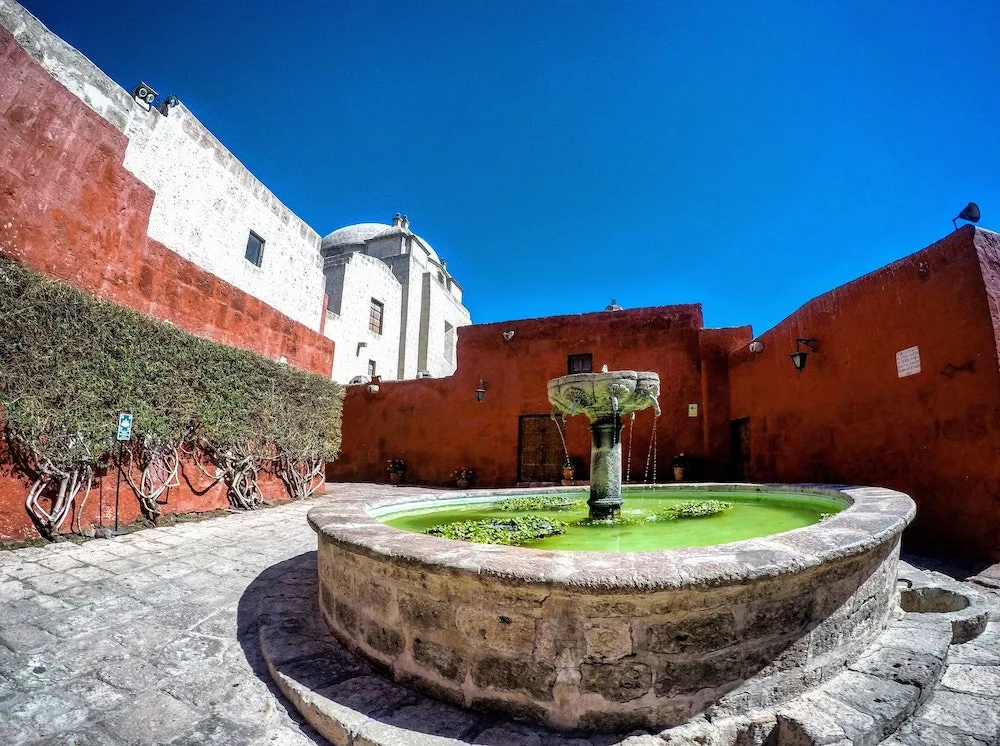 Other Tips for Your Peru Honeymoon
Before you embark on your romantic honeymoon to Peru, check out these tips!
1. How to Get to Peru
Your best bet is to fly into Lima and then fly to your destination, if possible. Luckily, you can easily fly into Cusco, Puerto Maldonado, Iquitos, and Arequipa. To get to Puno, fly to nearby Juliaca (which is only 28 miles or 45 km) away.
To get to Peru, definitely check Skyscanner for flight deals, as you can usually get a great flight to Lima, Peru!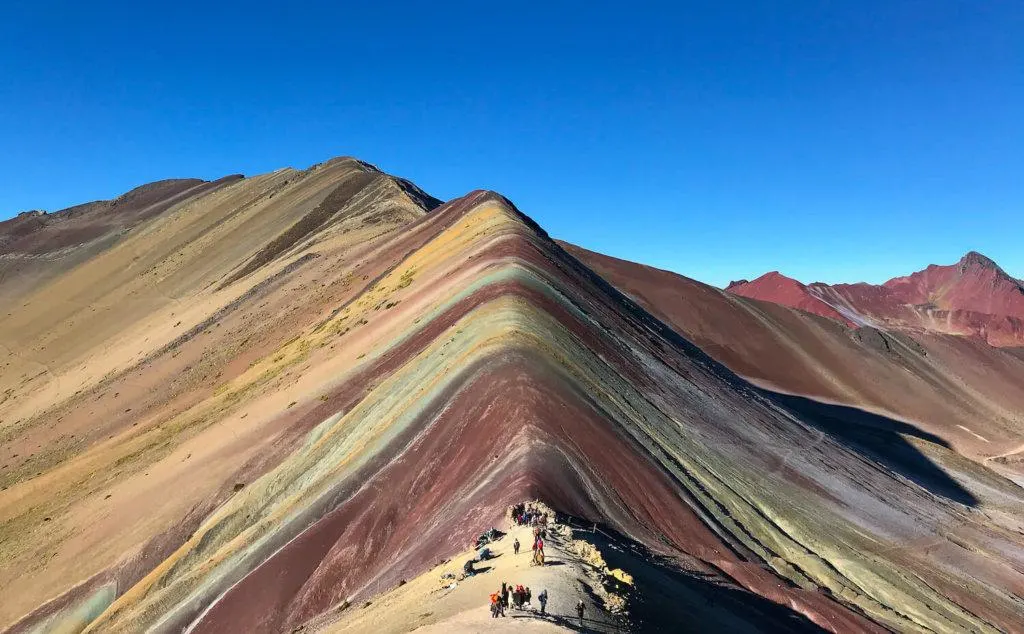 2. How Much Does a Peru Honeymoon Cost?
Luckily, I've covered this extensively in my Peru trip cost guide. We ended up spending $5,000 for our 10 day trip to Peru, but expect to pay between $3,000-6,000 depending on accommodations and length of the trip!
3. How Do You Spend 10 Days For a Peru Honeymoon?
I have a whole extensive 10-day Peru itinerary too! It includes days 1-2 in Lima, days 3-6 in the Amazon, day 7 in Cusco (plus the last half of day 6 to adjust), day 8 in the Sacred Valley, day 9 at Machu Picchu, and day 10 at Rainbow Mountain.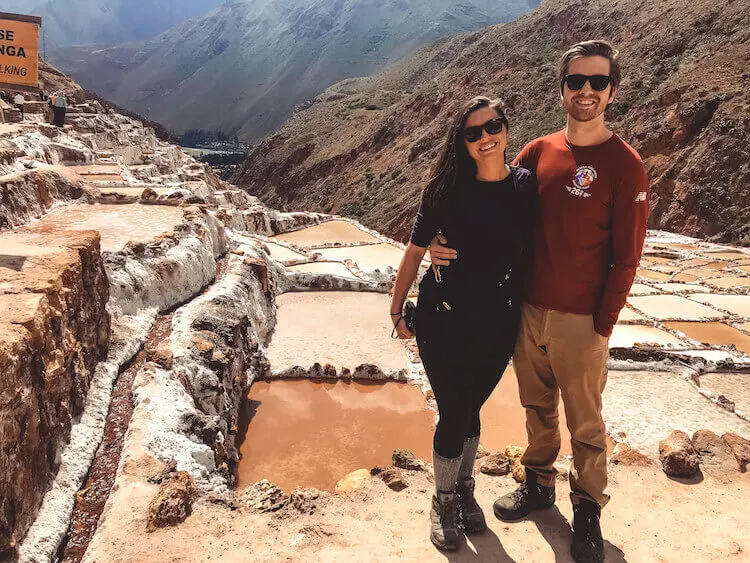 4. What to Pack for a Trip to Peru
Again, check out our post all about what to pack for Peru! It includes a male and female packing list…in just a carry-on!
5. For Other Tips
For more Peru tips, I have other posts like 18 things to know before visiting Peru for the first time, and the top 10 things to do in Peru!
6. Don't Forget Travel Insurance
Every time we travel internationally, we get World Nomads. The plans are easy to understand and cover things like trip delay and cancellation, lost or stolen baggage, illness, and other things! Get a quote here!
That is it for the ultimate Peru honeymoon guide! Where would you like to visit during your honeymoon here?
Want more honeymoon ideas? Check these post out!
Pin it here!