Some posts on this site contain affiliate links, meaning if you book or buy something through one of these links, I may earn a small commission (at no additional cost to you!). Read the full disclosure policy here.
---
Searching for the best honeymoon destinations in June? You've come to the right place!
June honeymoon destinations abound thanks to favorable weather in many places around the globe, from French Polynesia and Uganda to Italy and the US.
Being called World Wide Honeymoon, we're going to share the absolute best places to honeymoon in June all over the world so you can have the most romantic getaway.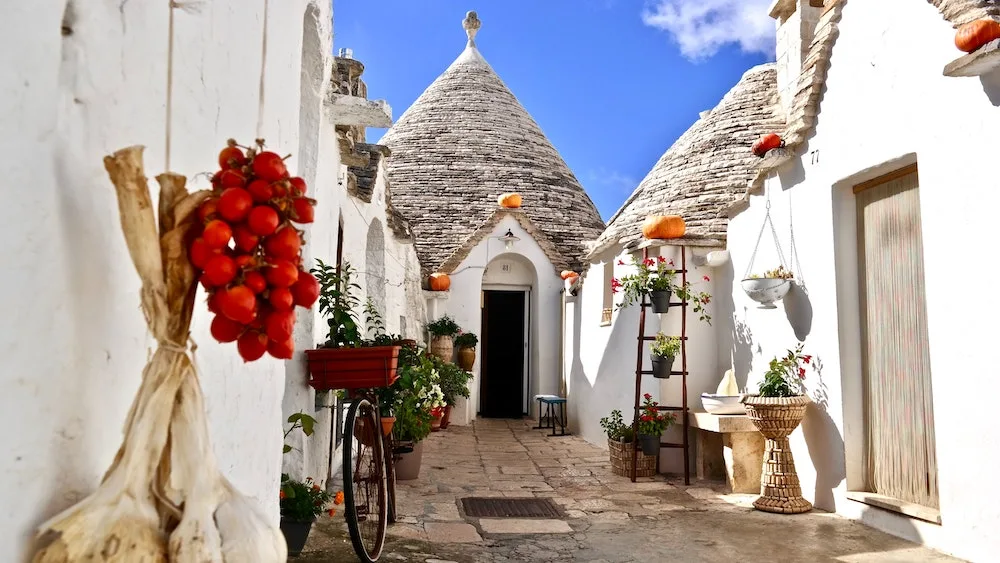 17 Best Honeymoon Destinations in June
For a shortlist, here is where to honeymoon in June:
Tybee Island, Georgia, USA
Seychelles
Antigua, Antigua and Barbuda
Bora Bora, French Polynesia
Curacao
Fiji
Uganda
Amazon Rainforest, Peru
Kenya
Mendoza, Argentina
Copenhagen, Denmark
Napa Valley, California, USA
Italy
British Columbia, Canada
Scotland
Provence, France
Alaska, USA
For more details, we have all the best honeymoon ideas in June broken down into the best beach honeymoon destinations in June, places for romance, adventure honeymoon spots, and honeymoon road trip ideas!
Best Beach Honeymoon Destinations
To kick off the list, we're going to talk about amazing beachy destinations for your June honeymoon! Whether you love a romantic sunset cruise or snorkeling with mantarays, this is where to go for fun in the sun!
1. Tybee Island, Georgia, USA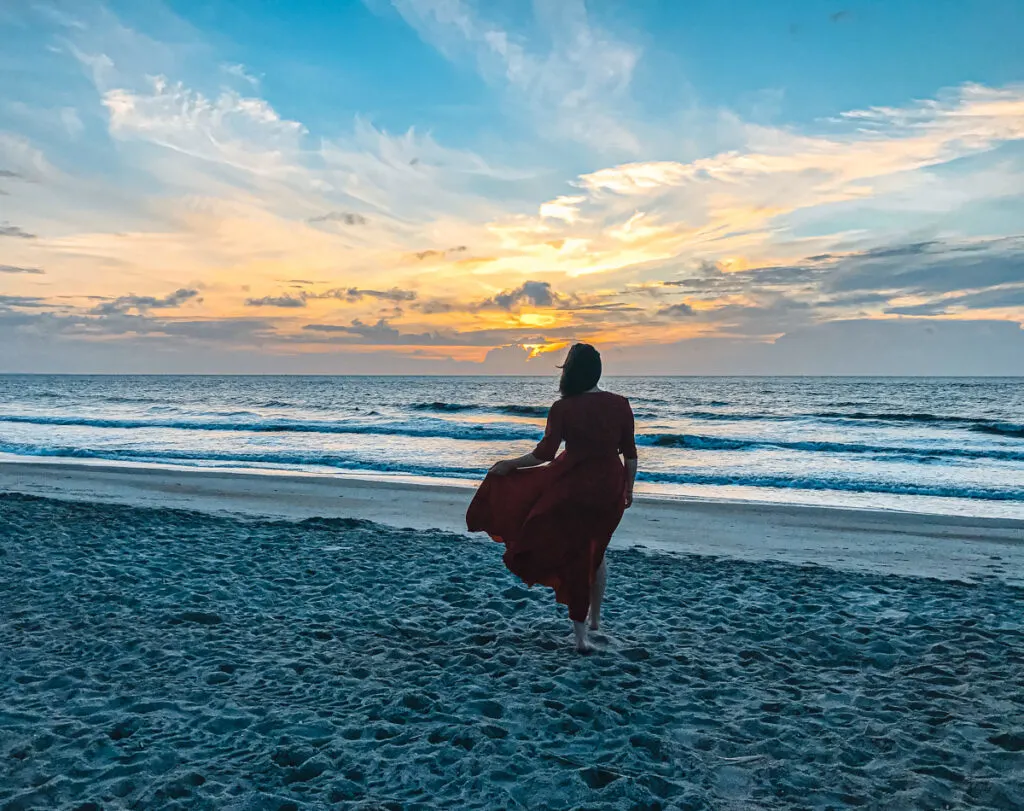 Searching for a hot honeymoon destination in June in the US? Tybee Island is idyllic with its soft, sandy beaches, relaxed atmosphere, and charming beach homes.
Plus, it is near Savannah, making it easy to get to via the Savannah airport, and you can add Savannah to your honeymoon itinerary!
Some romantic things to do on Tybee include catching a sunrise on the beach, renting a bike to explore hidden gems around the island, taking surf lessons, and shopping at the local farmer's market.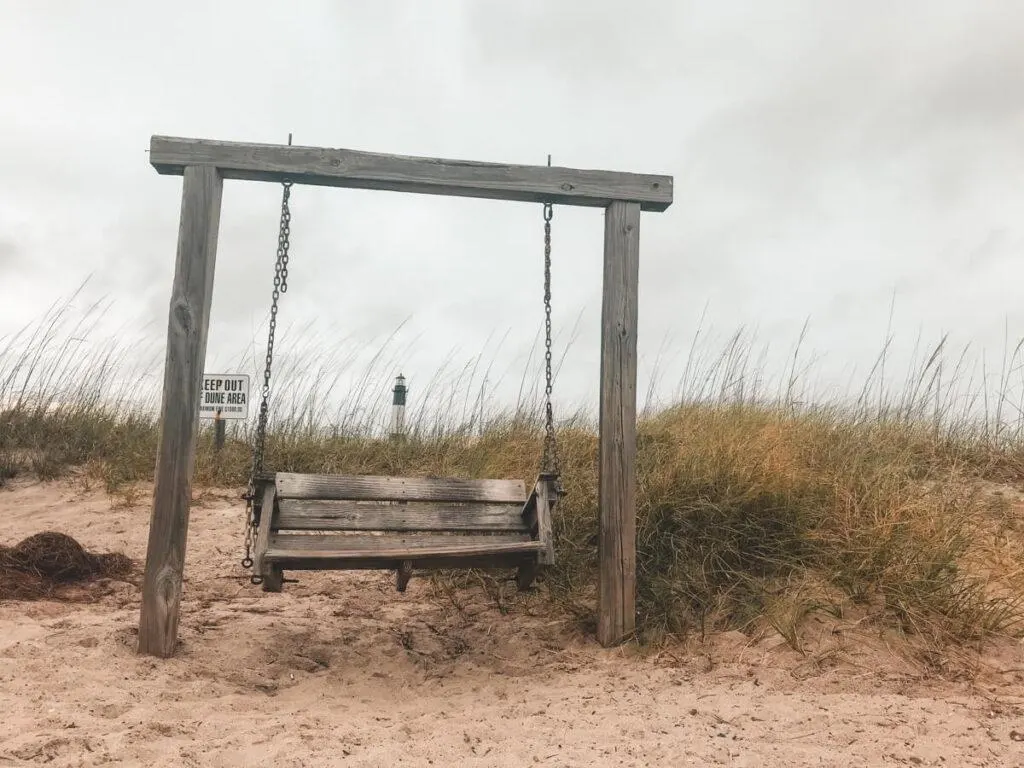 For the most romantic hotel on Tybee Island, a stay at the Tybee Island Inn is a must. This place is the cutest hotel and has charming rooms. Sit and relax in the evening under the Spanish moss-covered oak tree and enjoy their delicious homemade breakfasts.
2. Seychelles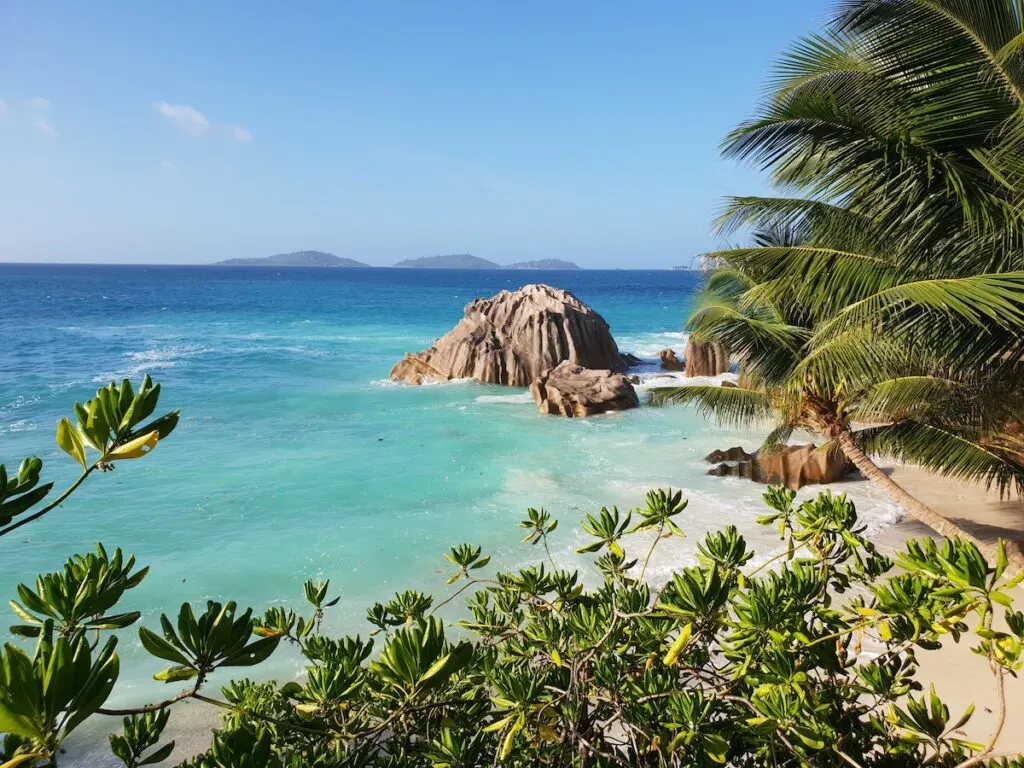 This island nation in Africa is breathtakingly beautiful with its picturesque beaches, crystal clear water, and lush jungles!
While Seychelles is great to visit year-round, June is in the middle of the dry season (although even the rainy season isn't super rainy)!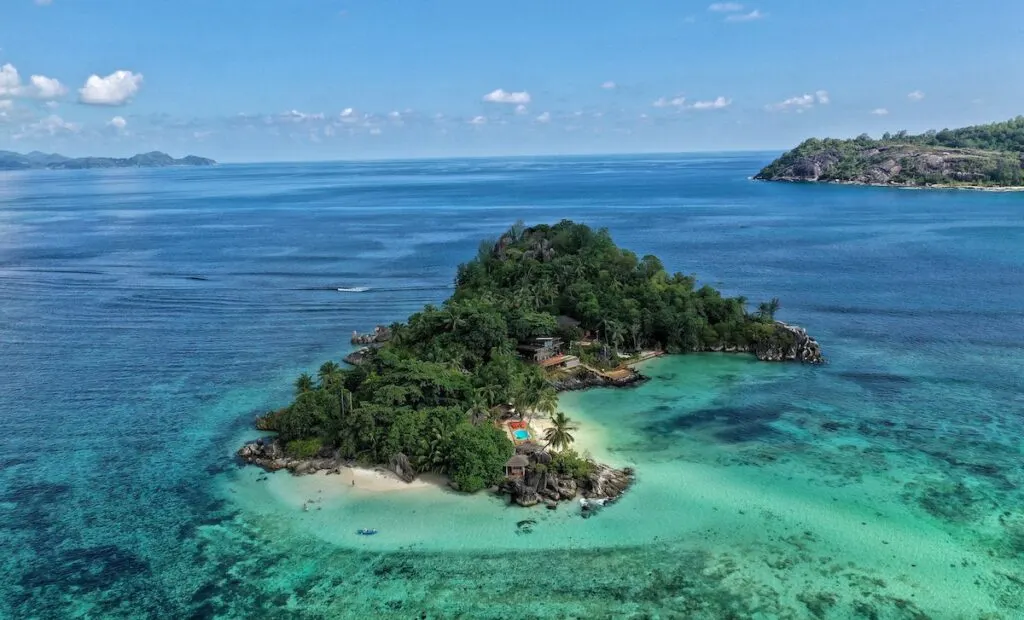 One of the best ways to see a lot of islands is to go on a luxury cruise. If you wish to hang out in one spot, the Constance Ephelia Mahe Seychelles is the perfect eco-resort for indulgence.
For the ultimate visit to Seychelles for your June honeymoon, definitely go snorkeling for all the aquatic wildlife, take an island tour, and visit the Victoria Market on Mahe.
3. Antigua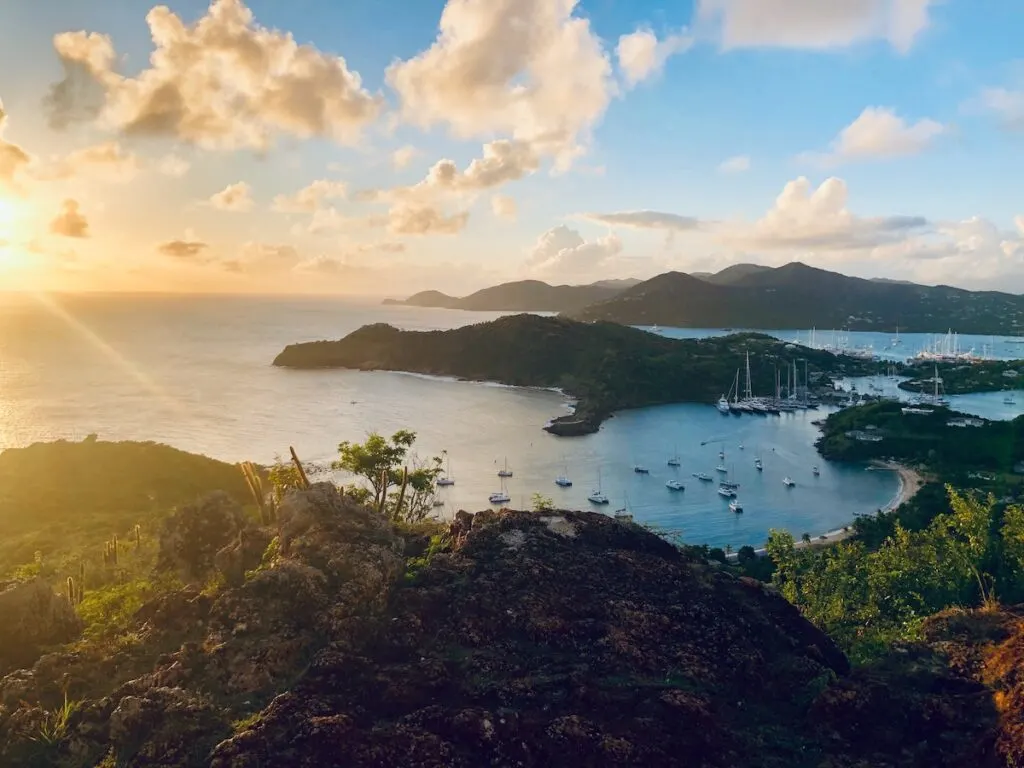 The Caribbean is always a popular honeymoon destination and it isn't difficult to see why. With lush, tropical islands, relaxed vibes, and romantic beaches, booking either an all-inclusive resort or beachside bungalow is idyllic.
June is technically the start of hurricane season in the Caribbean. But Antigua and Barbuda don't typically see hurricanes until later in the year. Antigua also has another brief dry period between June and July where rainfall decreases.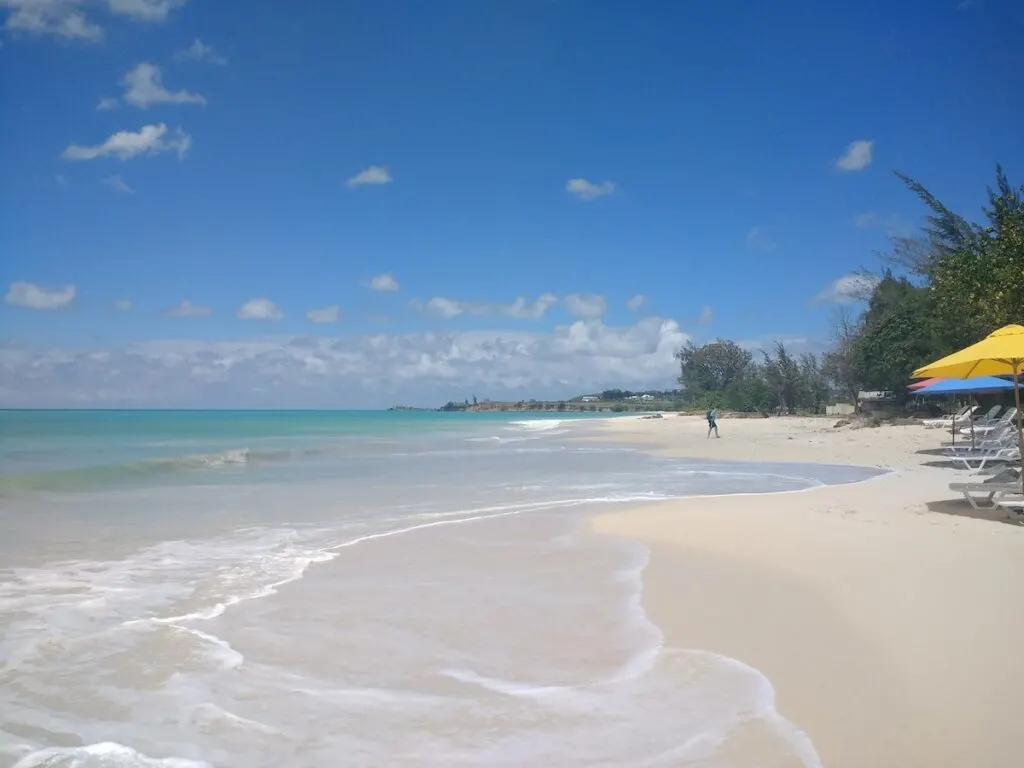 So if you can't get to the Caribbean for your honeymoon during the winter months, Antigua is lovely this time of year!
For a fun and active honeymoon, opt for beach hopping, snorkeling, and even exploring the island via bike, kayak, and on foot on this day tour.
Or, if relaxation is more your speed, opt for a stay at the Sandals Grande Antigua. This adults-only all-inclusive resort sits right on the most perfect white sandy beach.
4. Bora Bora, French Polynesia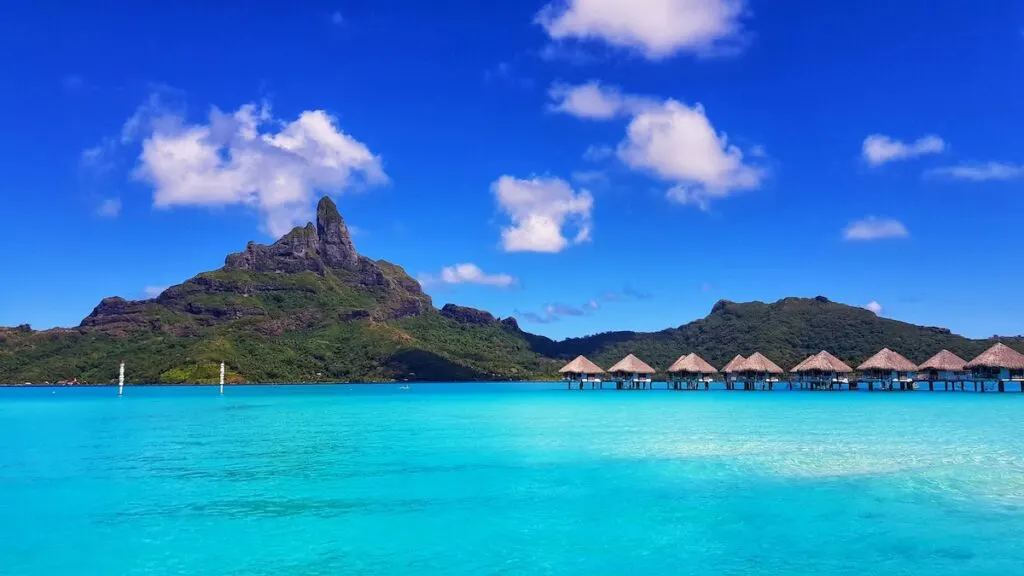 Dreaming of overwater bungalows, volcanic mountains, and amazing water for snorkeling? Look no further than Bora Bora.
And this time of year is right in the middle of the dry season here, meaning you'll have nearly perfect weather conditions for your June honeymoon!
This ever-popular honeymoon destination is well-known for its snorkeling, especially around the lagoon. Expect loads of tropical fish, colorful corals, and perhaps some sharks or stingrays!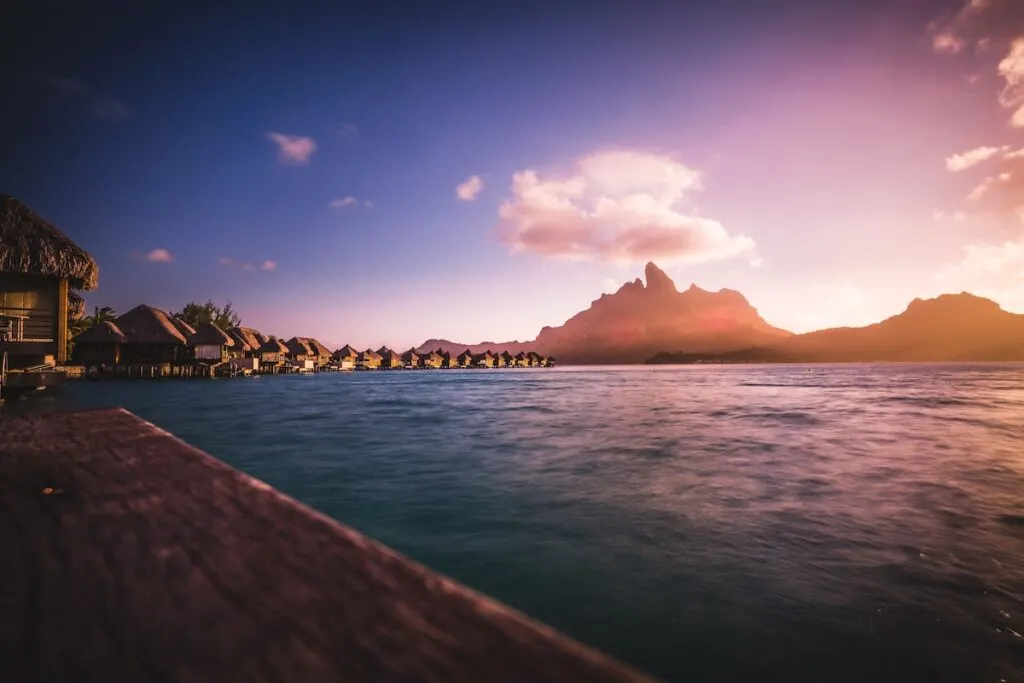 Definitely partake in any and all watersports, but don't forget to explore the island as well. Take an ATV tour to see a lot of the island, or perhaps go on a hike up to Mata Pupu or in the Valley of Kings.
Either way, a honeymoon must is probably to stay in an overwater bungalow. The St. Regis Bora Bora Resort is always iconic (and bookable on Marriott points!) and Le Bora Bora is newly renovated, gorgeous, and quite a bit more affordable than St. Regis.
5. Curacao is One of the Best Places to Visit in June For Your Honeymoon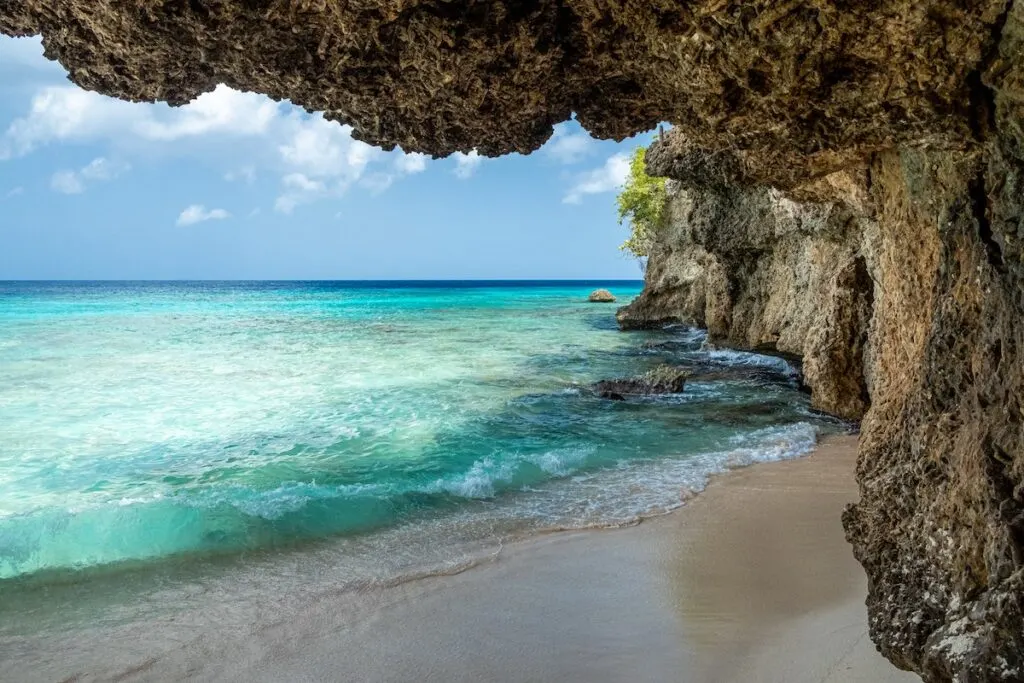 Located in the far southern part of the Caribbean, you have little risk of hurricanes ruining your honeymoon.
Plus, June is a very dry month in Curacao, meaning you'll have nearly perfect weather for your beach days.
Enjoy leisurely days relaxing post-wedding on the sandy shores of Curacao, or go on more adventurous excursions like swimming with sea turtles! Or you can learn more about the island's history on a full-day tour.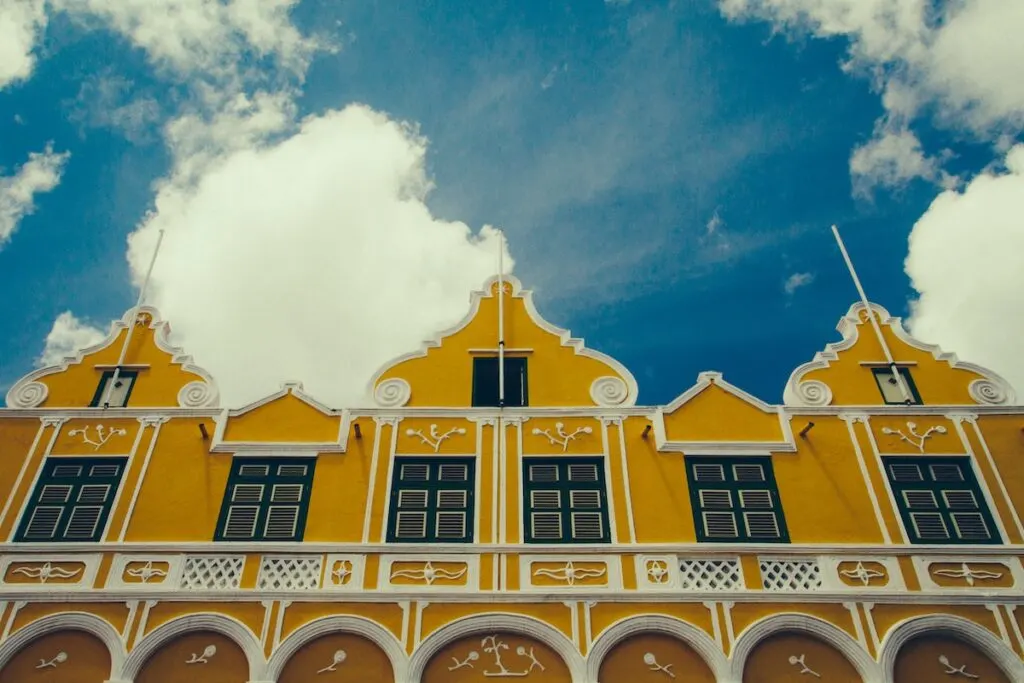 You could also explore the colorful city of Willemstad and go shopping at the markets.
Of course, if you want a more laid-back honeymoon, check out Sandals Royal Curacao for all-inclusive relaxation.
6. Fiji
Fiji is perfect as a honeymoon spot in June, particularly as it is in the middle of the dry season. Another thing that makes it idyllic for the adventurous honeymooner is the fact that June is manta ray season!
So for those who are dreaming of swimming with these magnificent creatures, then Fiji is your June honeymoon destination.
For your best chances, stay at Mantaray Island Resort. This place can take you snorkeling with the manta rays in the channel!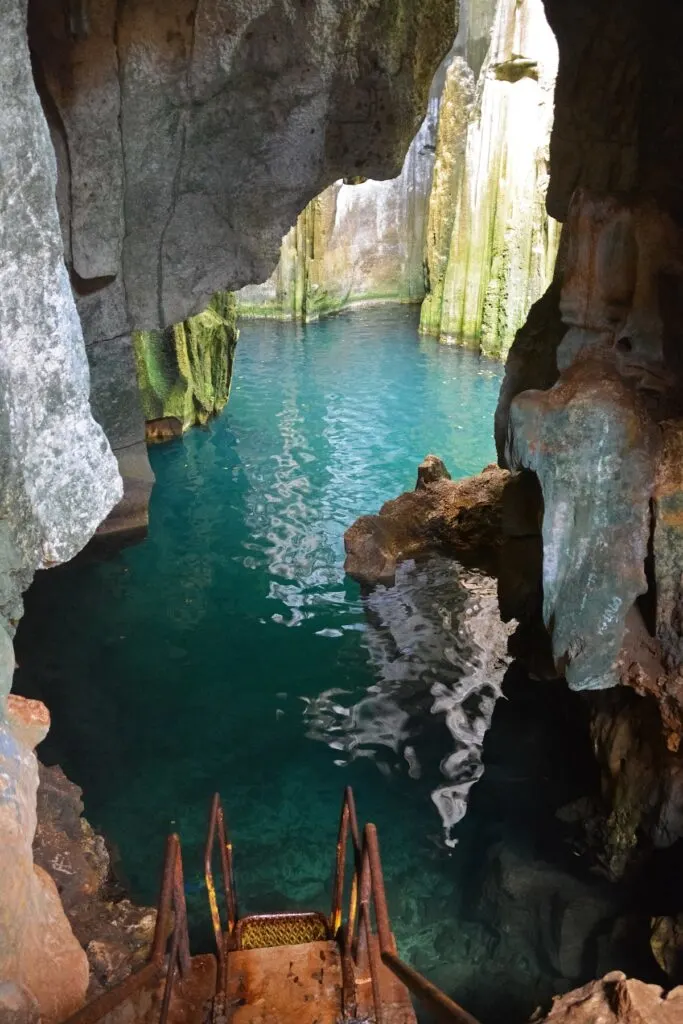 Aside from swimming with manta rays, you can also take diving lessons, partake in water sports, and explore the little island.
Aside from that island, the main island of Fiji is lovely to explore from waterfalls to beaches as well! A stay at the Fiji Marriott Resort Momi Bay is romantic as they also offer overwater bungalows!
Best Adventure Honeymoon Places in June
Looking for adventure with your honeymoon romance? Check out these amazing June honeymoon destinations for nature and adventure lovers.
7. Uganda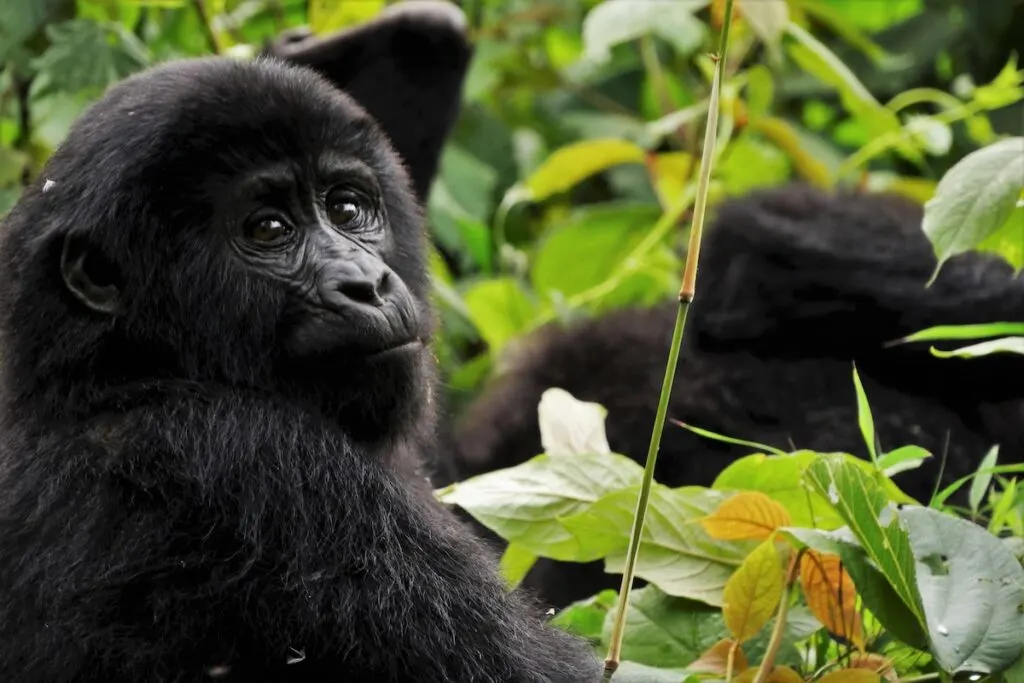 The "Pearl of Africa" is an enchanting honeymoon destination for those who love wildlife, stunning national parks, and just pure natural beauty.
June is the dry season in Uganda, making it perfect for a rigorous trek to find gorillas in Bwindi Impenetrable National Park. But Uganda has SO much more to offer than that!
There is the chance to spot chimpanzees and other primates in Kibale National Park, visit the source of the Nile (Lake Victoria), admire the always stunning Murchison Falls, be awe-inspired by the tree-climbing lions in Queen Elizabeth National Park, and more!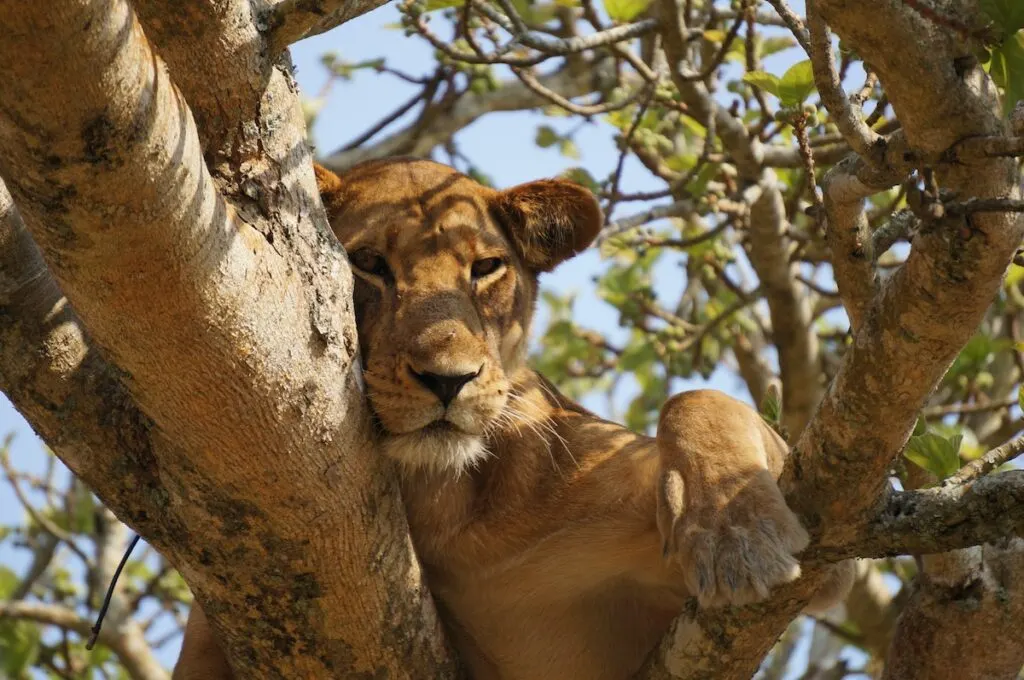 Between the gorgeous scenery of the mountains, lakes, volcanoes, and wildlife, plus the rich cultures of the country, you'll fall head over heels for this top African honeymoon destination.
For honeymoon-worthy stays, opt for Mahogany Springs Lodge in Bwindi Impenetrable National Park, Ishasha Wilderness Camp in Queen Elizabeth National Park, and Turaco Treetops Lodge in Kibale.
8. Amazon Rainforest in Peru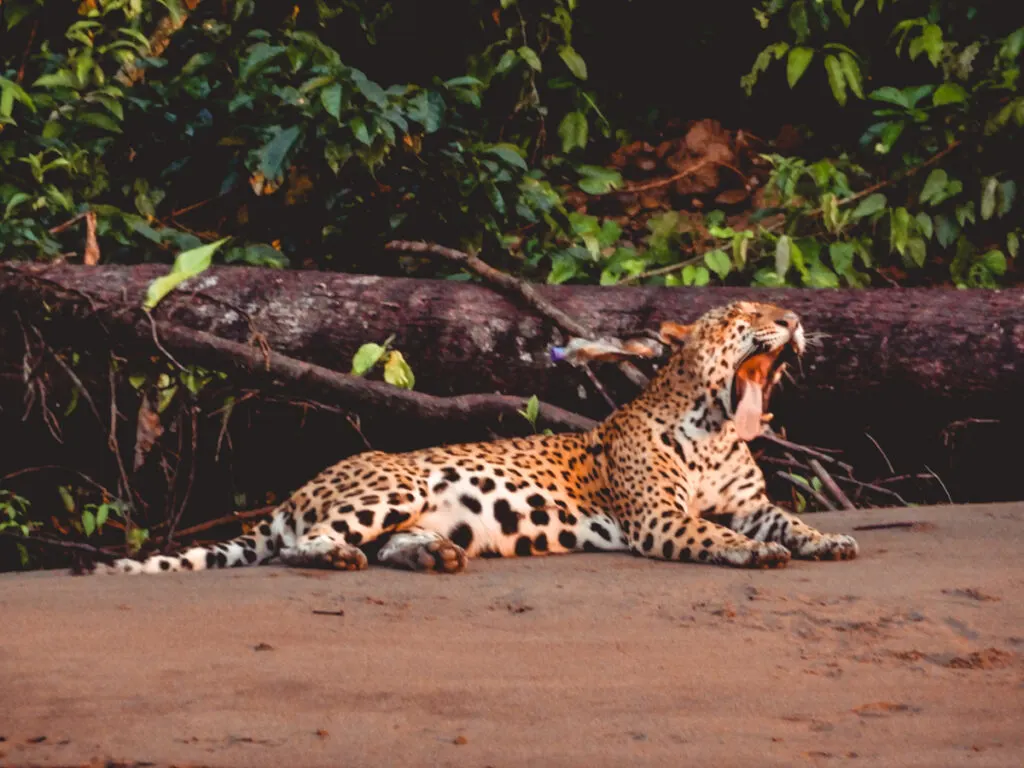 There is nothing quite like visiting the Amazon Rainforest in Peru. The wildlife is absolutely incredible, the natural wonders are stunning, and the chance to stay in the thick of it is seriously a dream for an adventurous June honeymoon!
We have a whole guide on how to choose where to go in the Peruvian Amazon, but we absolutely fell head over heels for Tambopata Research Center during our 10-day Peru trip. It is a lovely lodge for a Peru honeymoon.
Tambopata Research Center is one of the more remote Amazon lodges and has a 35% chance of spotting a jaguar! In fact, we saw two during our stay!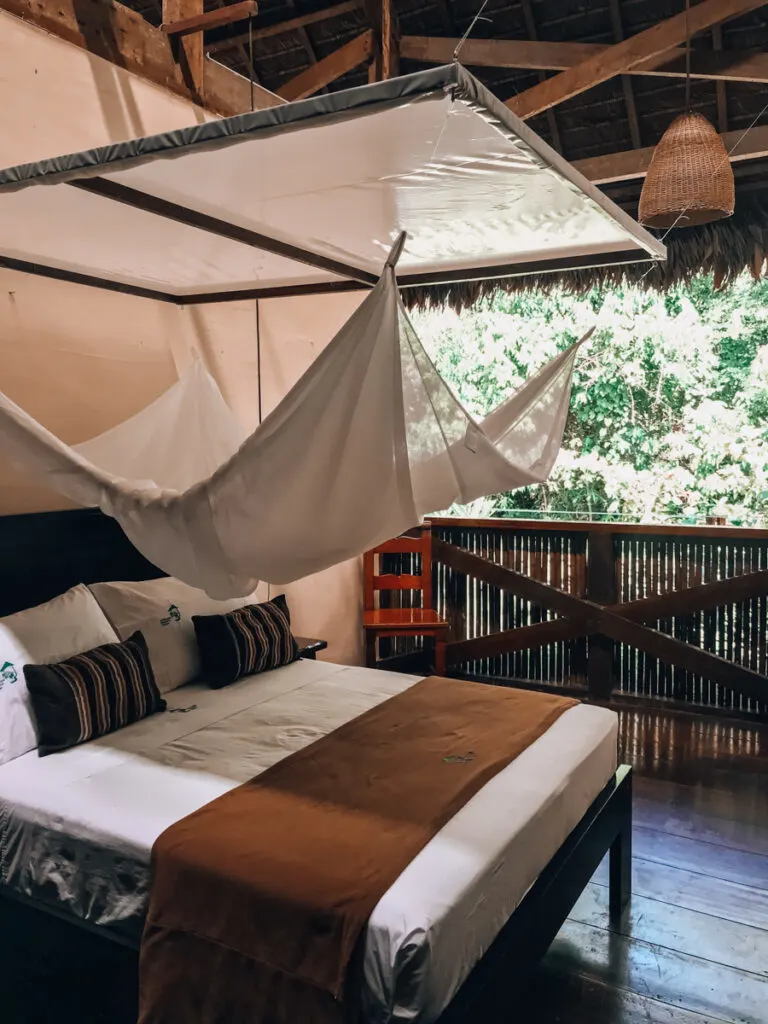 Aside from that, they offer incredible hikes where you'll spot so much great flora and fauna, and the rooms are only 3 walls, which means you'll have all the jungle sounds at night! Don't worry, there is a bug net on the bed, and really it is so soothing to listen to at night and wake up to howler monkeys in the morning!
The lodge is also close to the famous Colorado Clay Lick where you'll see tons of macaws and parrots.
9. Kenya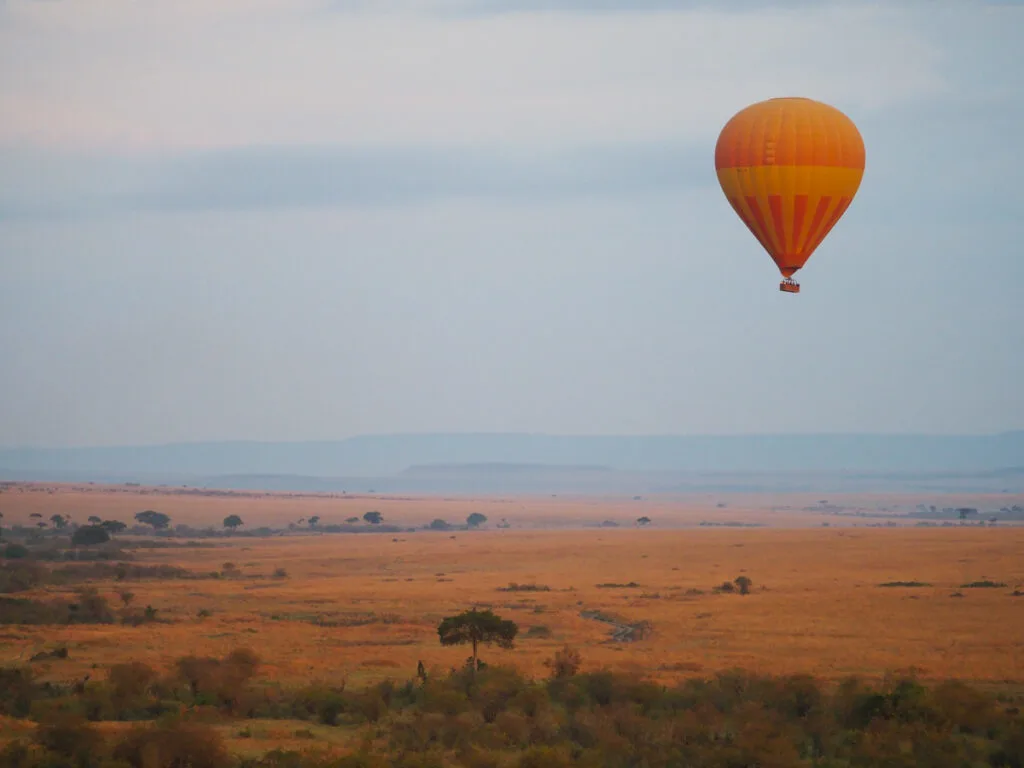 Another incredible safari destination, Kenya is full of beauty! Plus, June is at the cusp of high season in the Maasai Mara, so you may be able to find better deals than in July through October.
Enjoy decent weather and great wildlife watching on safari in the Maasai Mara, or perhaps partake in a morning hot air balloon ride. Ilkeliani Camp is a great place for a romantic luxurious glamping experience in the Mara.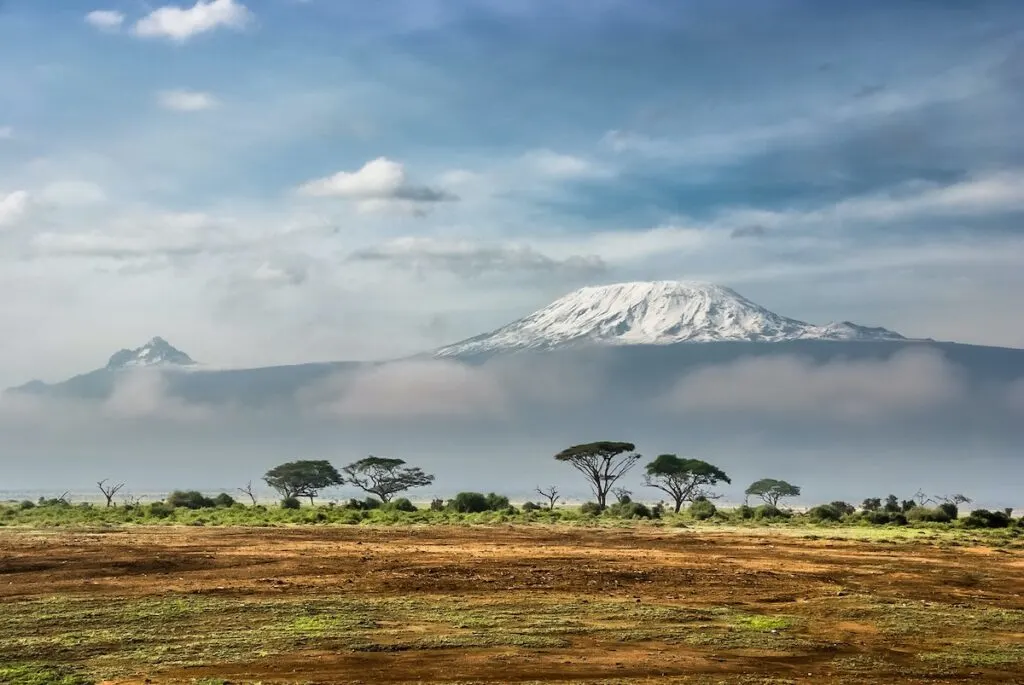 You can also take time to explore the exciting city of Nairobi, where you can visit a national park and go on a safari within the city limits!
Of course, for the ultimate luxury, there is also Giraffe Manor for a chance to get up close and personal with Rothschild giraffes in a luxurious boutique hotel.
Romantic Escapes Around the Globe in June
For the ultimate romance, this is where to go on a honeymoon in June.
10. Mendoza, Argentina is Perfect For Wine Lovers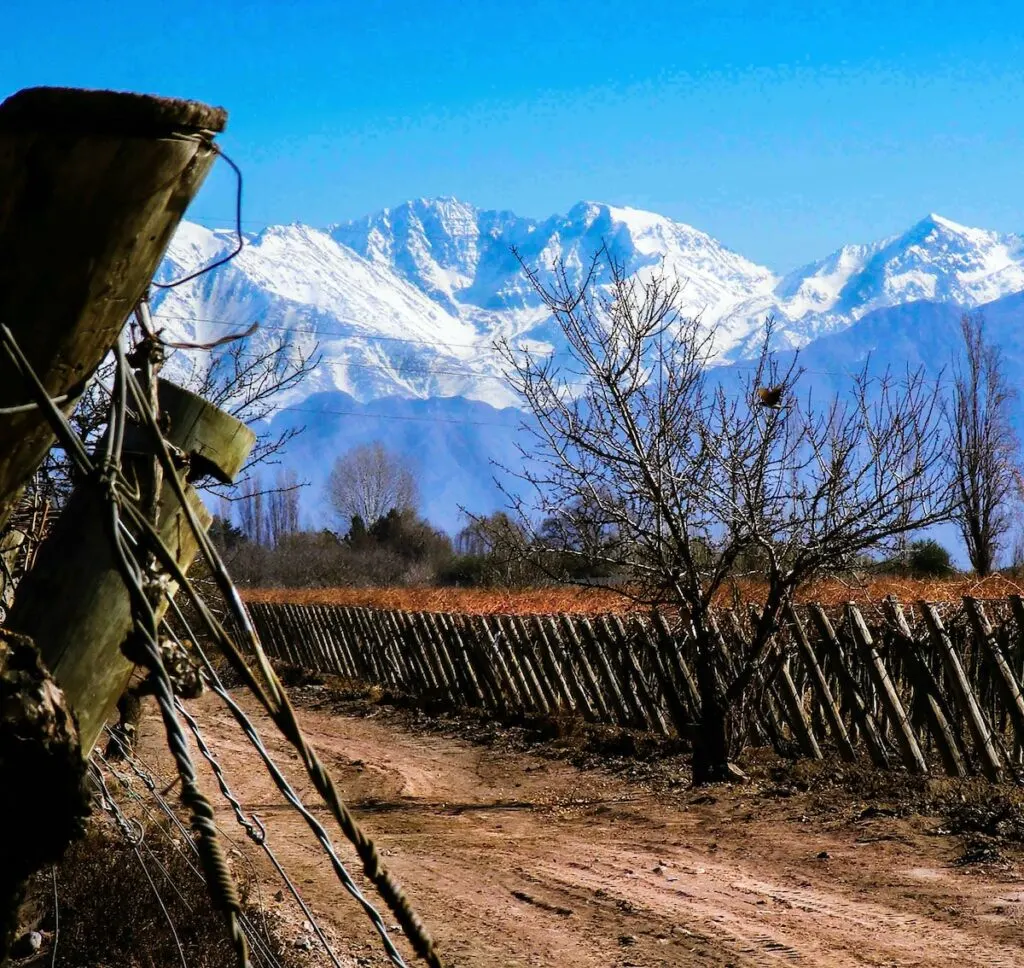 While June is the start of winter in Argentina, it is still a great time to visit Mendoza, particularly for wine lovers. The weather is cooler at around 60ºF during the day and a chilly 35ºF at night, making it idyllic for snuggling up after a day of exploring the vineyards.
Take a bike tour of Mendoza to search for the perfect Malbec, explore the charming city, go for a hike in the Andes, and perhaps even stay at a wine lodge like Canvas Wine Lodge.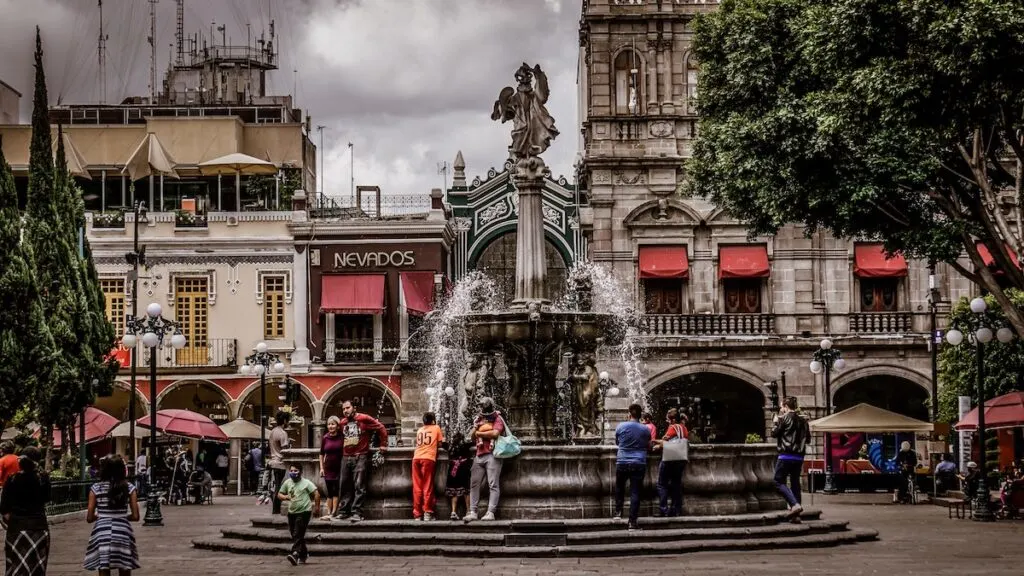 And for a great place to stay while exploring the city, opt for the Park Hyatt Mendoza. This gorgeous hotel is super affordable, especially with Hyatt points!
11. Copenhagen, Denmark is a Foodie Lovers June Honeymoon Location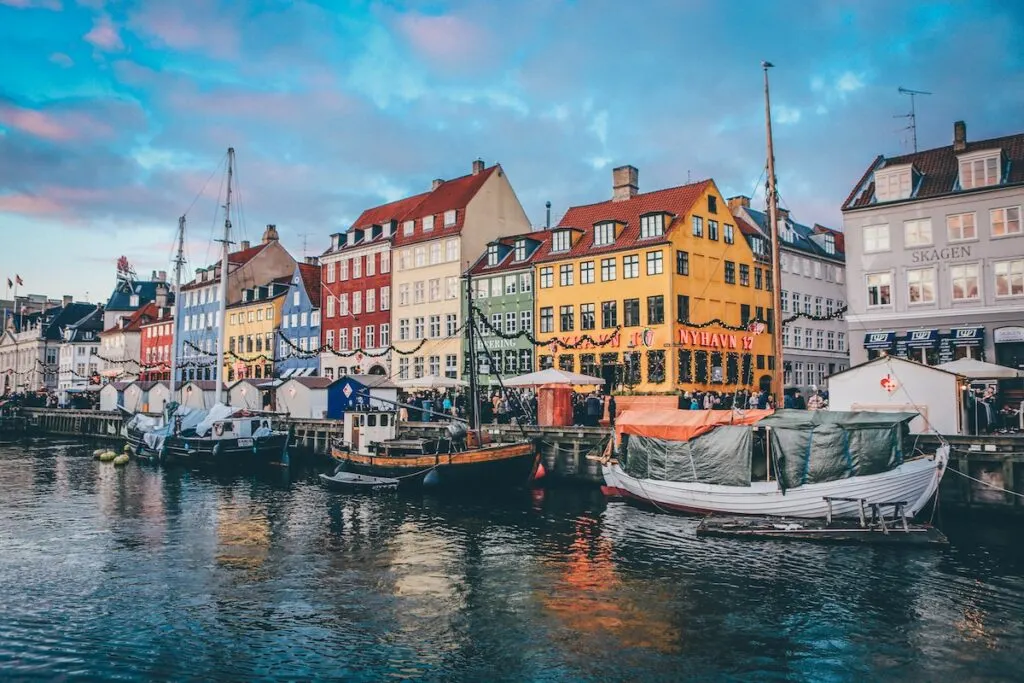 For the foodie couple, a honeymoon in Copenhagen is perfect!
The weather is finally warming by June, and the days are long, meaning you can enjoy long walks around Copenhagen! Some things to see include the Little Mermaid statue, the colorful Nyhavn waterfront, the Church of Our Savior, the autonomous district called Freetown Christiania, and the lovely Tivoli amusement park.
Aside from all of that, if you're a foodie, then Copenhagen is the place to go. The world's best restaurant, Noma, is certainly worth the splurge, and as many chefs trained at Noma and went on to work around the city, you can find many delightful restaurants nearby.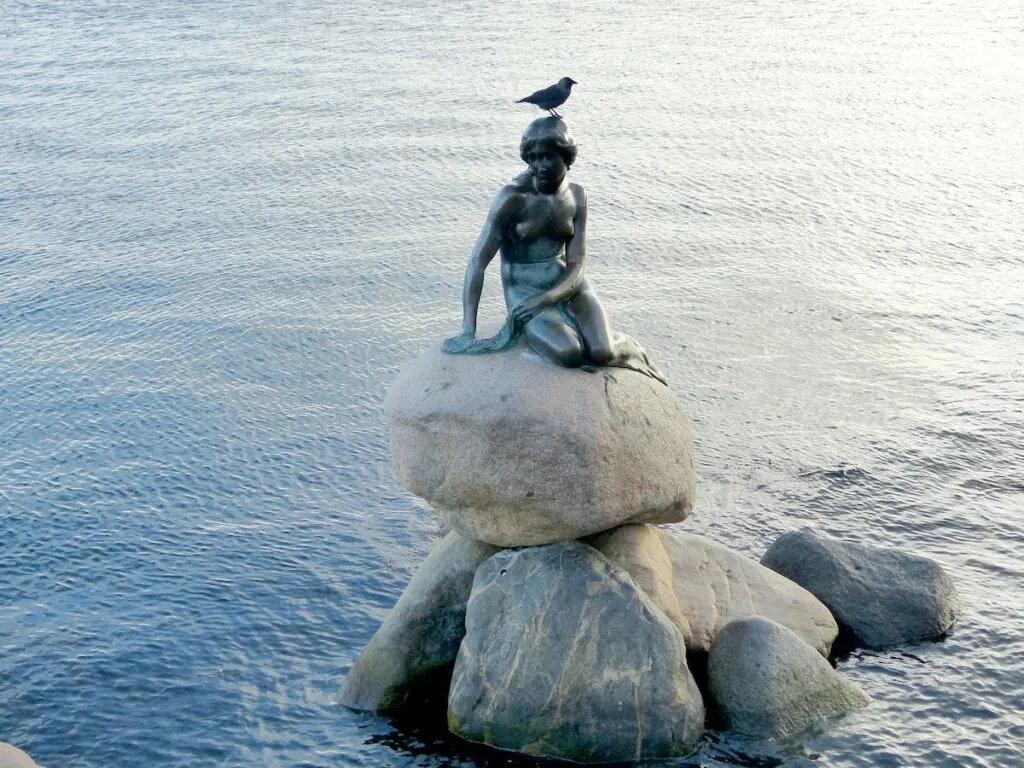 Also, take a food tour to really embrace the exciting culinary culture of the city. But don't forget to enjoy some hygge together!
71 Nyhavn Hotel is a lovely place to base yourself for your time in Copenhagen!
12. Napa Valley, California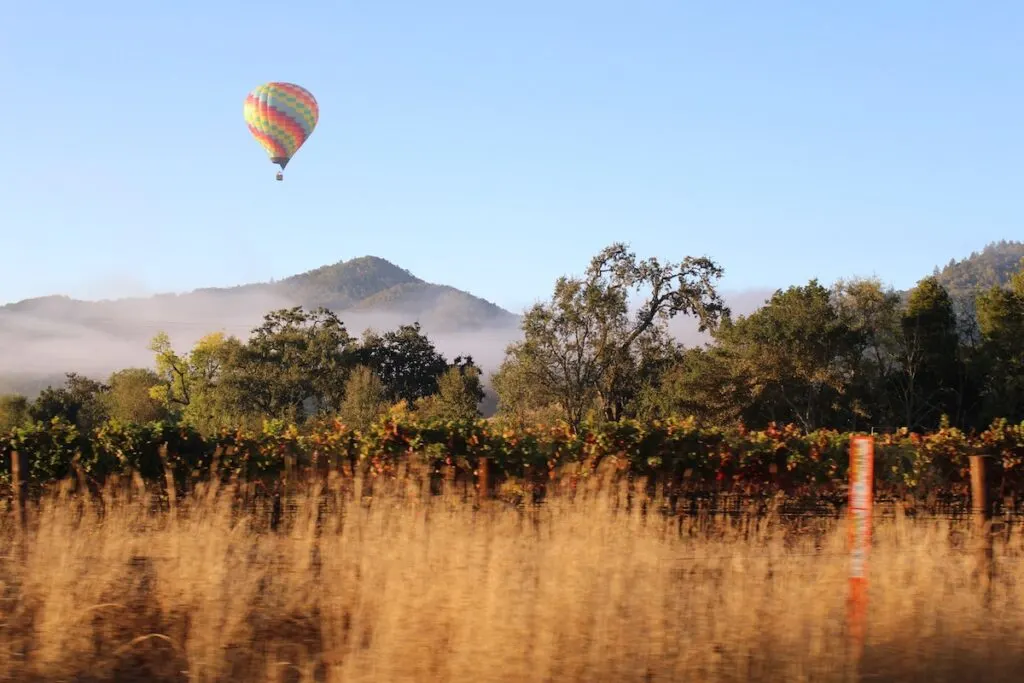 Napa Valley is definitely a popular honeymoon destination! With its lush vineyards, gourmet dining, and beautiful views, you can't go wrong with a stay in Wine Country.
Some things to do obviously include visiting as many vineyards as possible to enjoy wines like Cabernet Sauvignon and Chardonnay, going biking along the vineyards, enjoying a hot air balloon ride, and even splurging at the world-famous Michelin restaurant French Laundry.
Auberge du Soleil is a gorgeous adults-only hotel in the heart of Napa.
13. Italy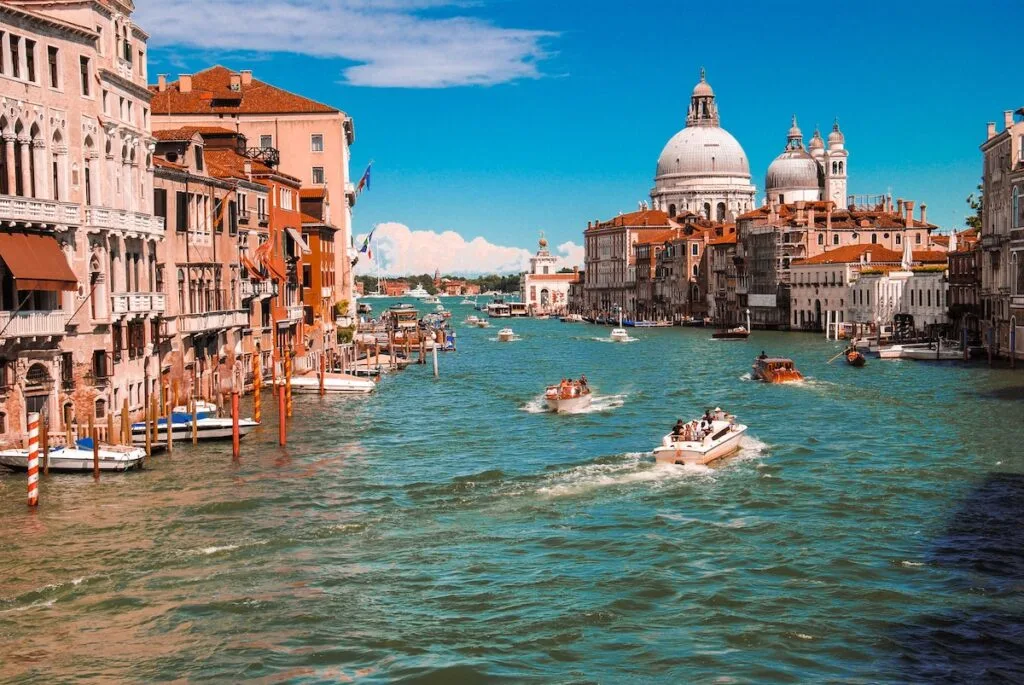 I mean… who could say no to Italy for a honeymoon? This is easily one of the best honeymoon in June destinations for lovers of food, wine, beautiful beaches, and la dolce vita.
There are so many places to honeymoon in Italy, but some top cities include Florence, Rome, Venice, and Milan.
For wine lovers, opt for a visit to Piedmont in Northern Italy for Nebbiolo or Tuscany for Sangiovese. As a bonus, Piedmont is well known for its truffles.
For foodies, I mean Italy is full of great food spots, but the region of Emilia-Romagna is one of the best food destinations in the world!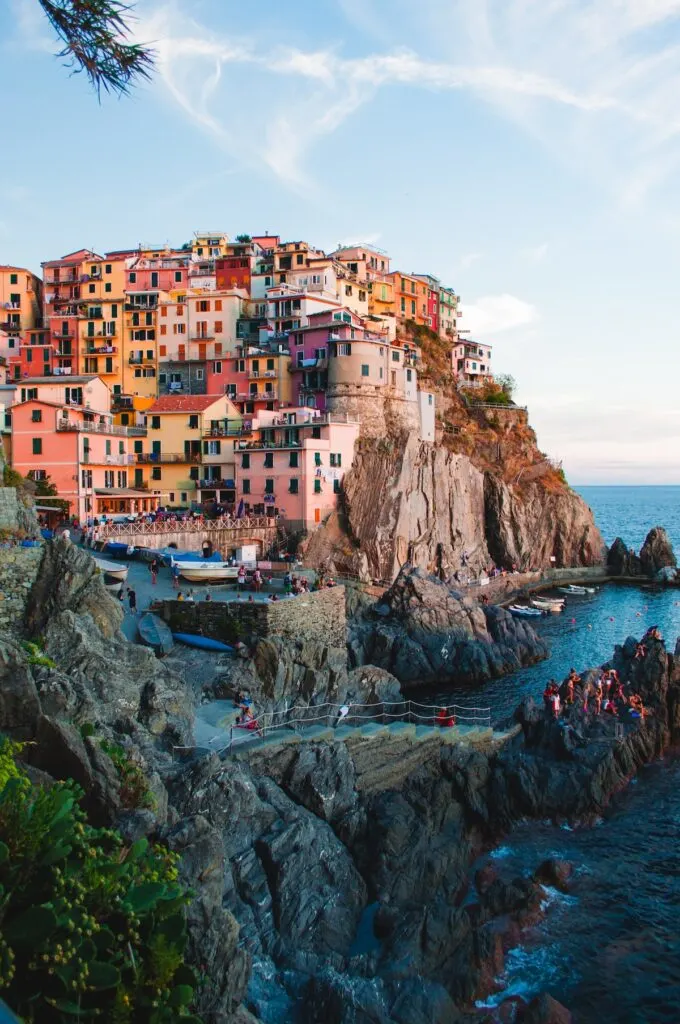 Bologna, Modena, and Parma all reside in that region. However, there are plenty of other great places to eat including Rome, Florence, and Naples.
For beaches, check out the Amalfi Coast, Cinque Terre, Sardinia, Sicily, and the island of Capri, and you can't miss a chance to head to iconic lakes like Lake Garda or Lake Como.
Basically, Italy has it all in terms of food, wine, mountains, lakes, beaches, beautiful weather, and an amazing culture. And while June is the start of the high tourist season, it is still slightly better than July and August.
Early June is a great time for your honeymoon in Italy!
Best June Road Trip Honeymoon Destinations
Want to embark on a romantic honeymoon-worthy road trip? Look no further than these June honeymoon ideas!
14. British Columbia, Canada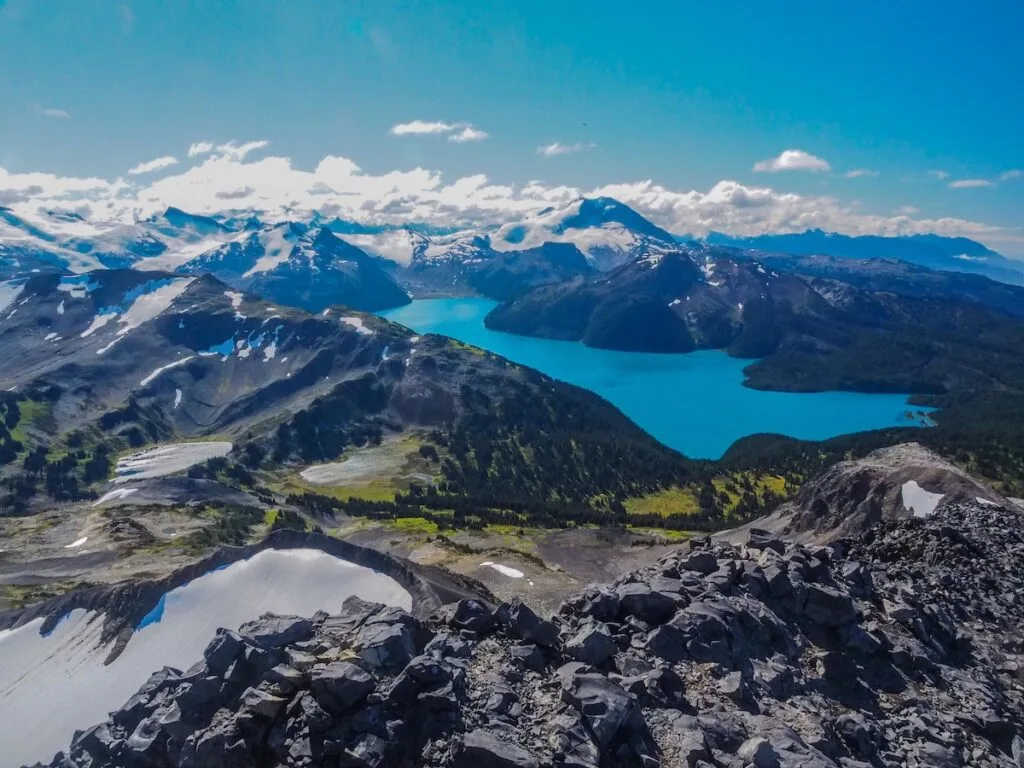 With longer days and drier skies, British Columbia is a lovely place to visit in June. Start out exploring Vancouver for a few days before taking the Sea-to-Sky Highway to Whistler.
This famous ski town turns into an adventure-lovers getaway in summer, with ziplining, hiking, and gorgeous lakes to explore.
Then, head up to Kelowna for more hiking, the gorgeous Okanagan Lake, and even wine tasting in the Okanagan Valley.
For a great place to stay in Vancouver, opt for the Rosewood Hotel Georgia.
15. Scotland is One of the Best Honeymoon Places to Visit in June
Scotland is such a gorgeous destination for a honeymoon, and June is the perfect time to visit. Summertime brings in longer days for exploring, and the weather is much better than chilly winter.
A road trip around Scotland has to include some time in Edinburgh, a few days exploring and hiking on the Isle of Skye, whisky tasting in Speyside, Nessie spotting in Loch Ness, and just driving to find all the beautiful castles, ruins, and charming villages.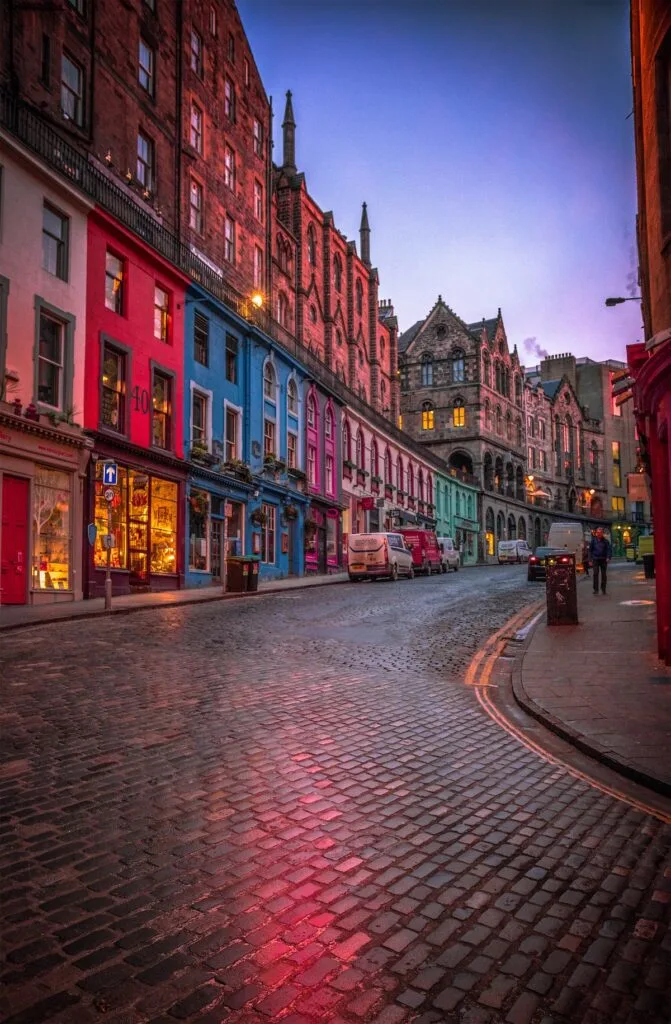 For a lovely place to stay in Edinburgh, Nira Caledonia is romantic and away from the touristy area of the city. However, for Harry Potter fans, opt for The Witchery by the Castle for all the moody castle vibes.
16. Provence, France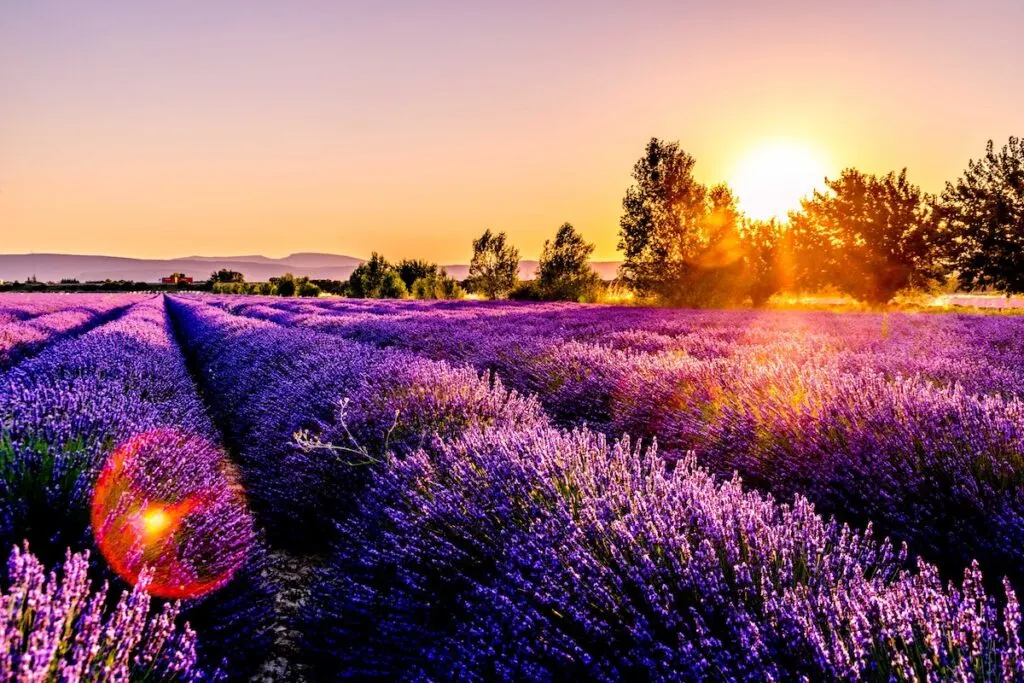 A summertime road trip in the south of France is divine. For starters, mid-June marks the start of the lavender season, meaning a drive through the villages of the Luberon is a must!
Also, the weather is perfect for enjoying much-needed beach time, and there are some incredible towns and villages to stop in during a romantic road trip in Provence.
Start in the historical city of Avignon to explore the charming town, visit the Pope's Palace, visit nearby Pont du Gard, and perhaps go on a wine tour of nearby Chateauneuf-du-Pape.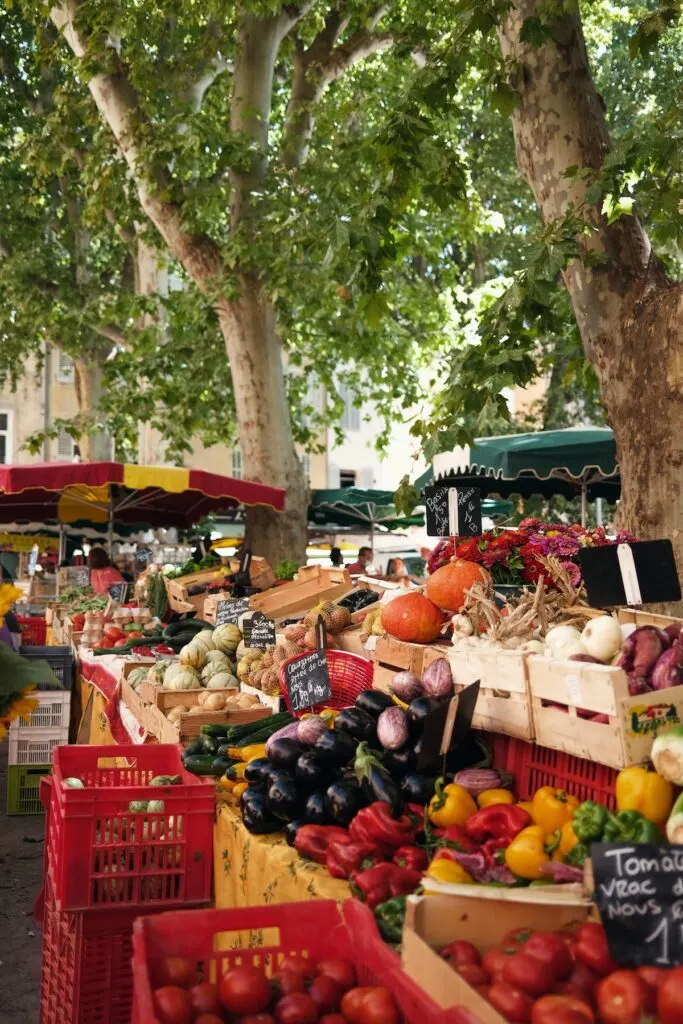 Then, definitely drive to the lavender fields, passing all the charming towns in the Luberon. Visit the market in Aix-en-Provence, boat down the Gorges du Verdon and definitely spend some beach time in Cannes and Nice.
For a great place to stay in Avignon, opt for La Divine Comedie. For a beachside stay near Cannes, head to Hotel Du Cap-Eden-Roc.
17. Honeymoon Place to Visit in June: Alaska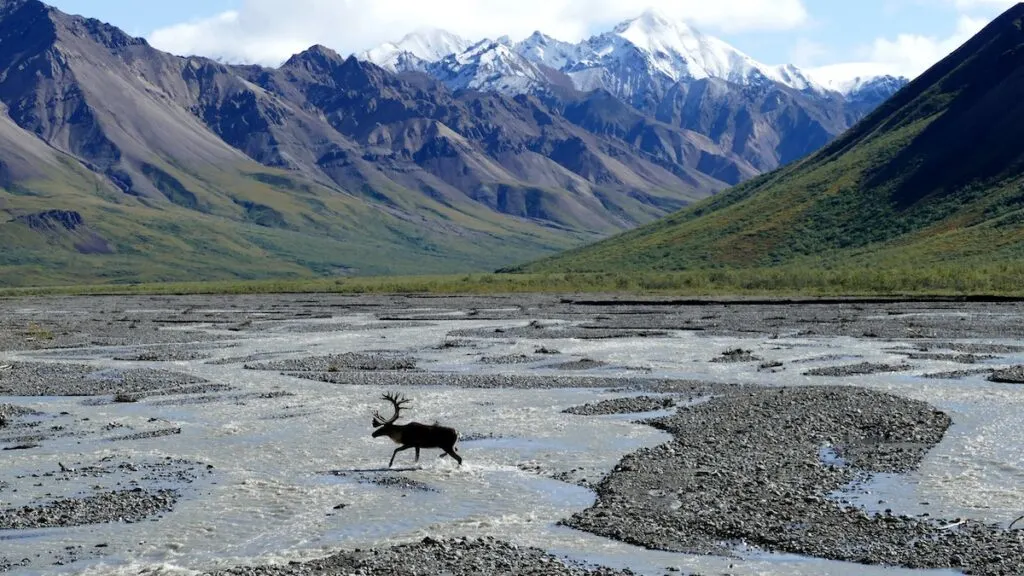 June is prime time to visit the beautiful state of Alaska. And while you could definitely catch some highlights on an Alaskan cruise, why not take a road trip around the state, stopping in some exciting places along the way?
Fly into Anchorage and explore before an incredible fly-in day tour of Katmai National Park for the grizzlies! Then be sure to explore Kenai Fjords National Park near Seward, Hatcher Pass, Matanuska Glacier, and then end in Denali National Park.
For a really cool place to stay in Denali, book a stay at Denali Backcountry Lodge. This remote lodge is reached by helicopter, and the cabins are nice and cozy with great views!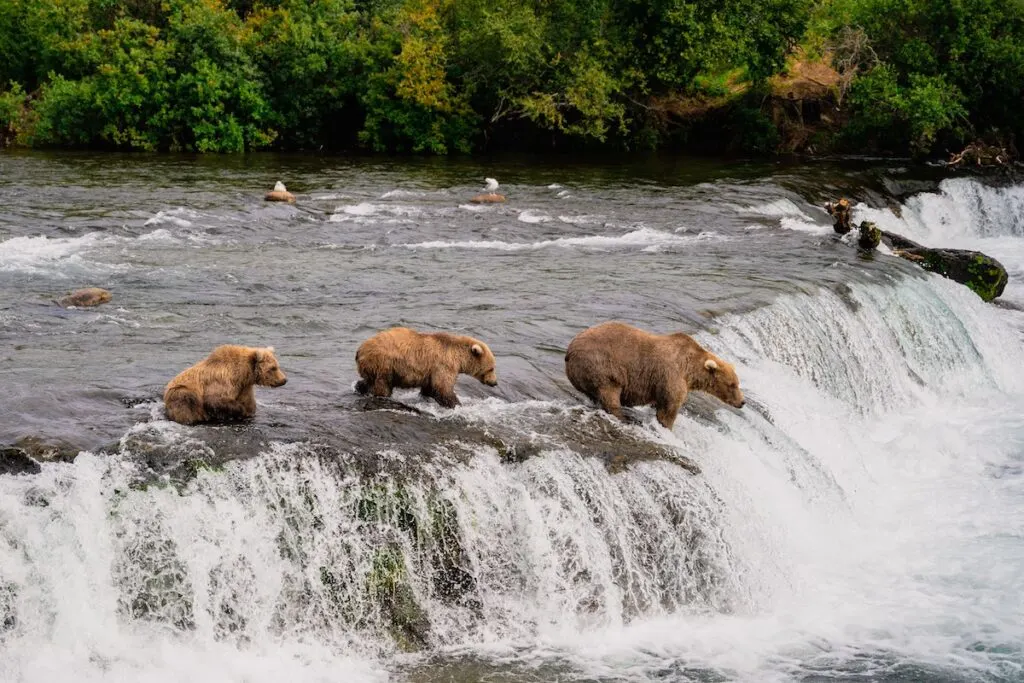 Maximize your wildlife viewing here and embark on guided hikes, mountain biking, and more!
The options are truly endless for your June honeymoon! Whether you want to relax at the beach with a cocktail in hand or you want to get adventurous in the mountains, these are definitely the best honeymoon destinations in June that you'll want to book ASAP!
Which destination would you most like to honeymoon in?
Want more honeymoon inspiration? Check these posts out!
Pin it here!