Some posts on this site contain affiliate links, meaning if you book or buy something through one of these links, I may earn a small commission (at no additional cost to you!). Read the full disclosure policy here.
---
A Rome honeymoon is always a great stop on any Italy honeymoon itinerary! The largest city in Italy is home to historical sites, romantic streets, and incredible restaurants. So, it is no wonder that many newly married couples love to visit the Eternal City for their honeymoon.
With each visit to Rome, I fall even more in love with this city, and I'm here to show you how to have the most incredible honeymoon in Rome from where to stay to things to do and more!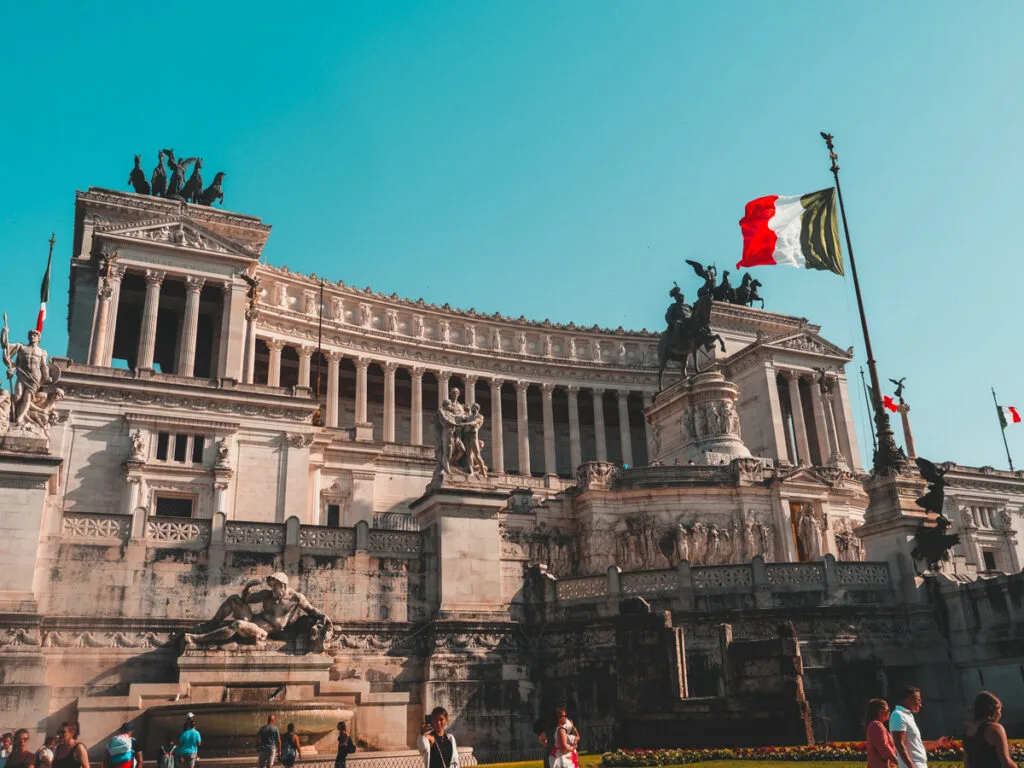 Rome Honeymoon Guide
Let's plan the ultimate romantic getaway for any couple in Rome, especially for a Roman honeymoon.
Best Rome Honeymoon Hotels
When it comes to where to stay in Rome for your honeymoon, there are ample options. Here are some of the best honeymoon hotels in Rome!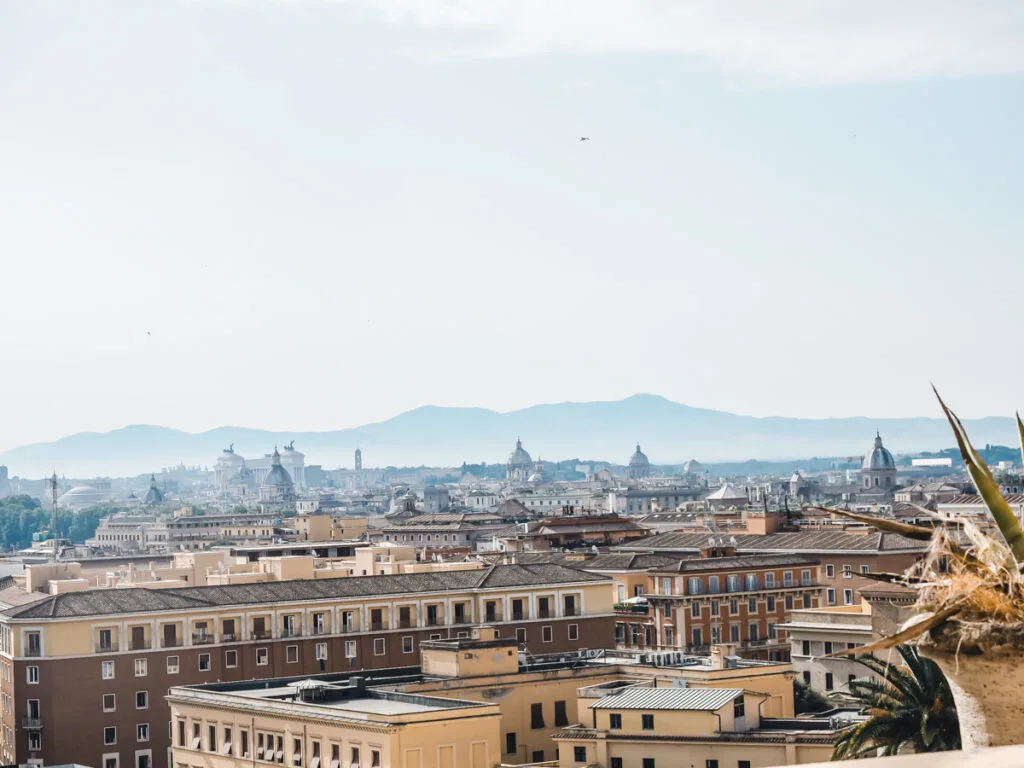 Located in central Rome, this luxurious hotel has a delectable restaurant and bar on the rooftop with stunning views, a relaxing spa with a sauna, Turkish bath, and hot tub, and spacious rooms with a free minibar for guests.
One of the most romantic hotels in Rome, and certainly one of the most unique, is the Inn at the Roman Forum. Only steps away from the historic Roman Forum, the hotel itself even has its own cryptoporticus which is a monument from between 50 BC and 14 AD that is inside the property here.
Aside from that, you'll have spacious rooms with lovely views, and the Rooftop Garden Suite even has its own private patio.
This iconic hotel boasts several food and bar options, an enticing spa, and unique rooms and suites, making you love each minute spent here.
And with a rooftop pool, you can cool off in 5-star style with the most incredible views of the city!
Who doesn't want to wake up to views of the Colosseum in the morning? This historic 5-star hotel is so close to the Colosseum that many rooms have views of this beauty.
Combine that with a rooftop Michelin-starred restaurant, lovely Rome honeymoon packages, and more, and you've got a winning hotel for your dreamy stay in Rome.
This is a more budget-friendly hotel in the Trastevere part of Rome, but it has all the charm. Enjoy lovely rooms and a unique location where you can easily walk to some of the best bars and restaurants in the city. It is also tucked away from the huge crowds in places like the Trevi Fountain.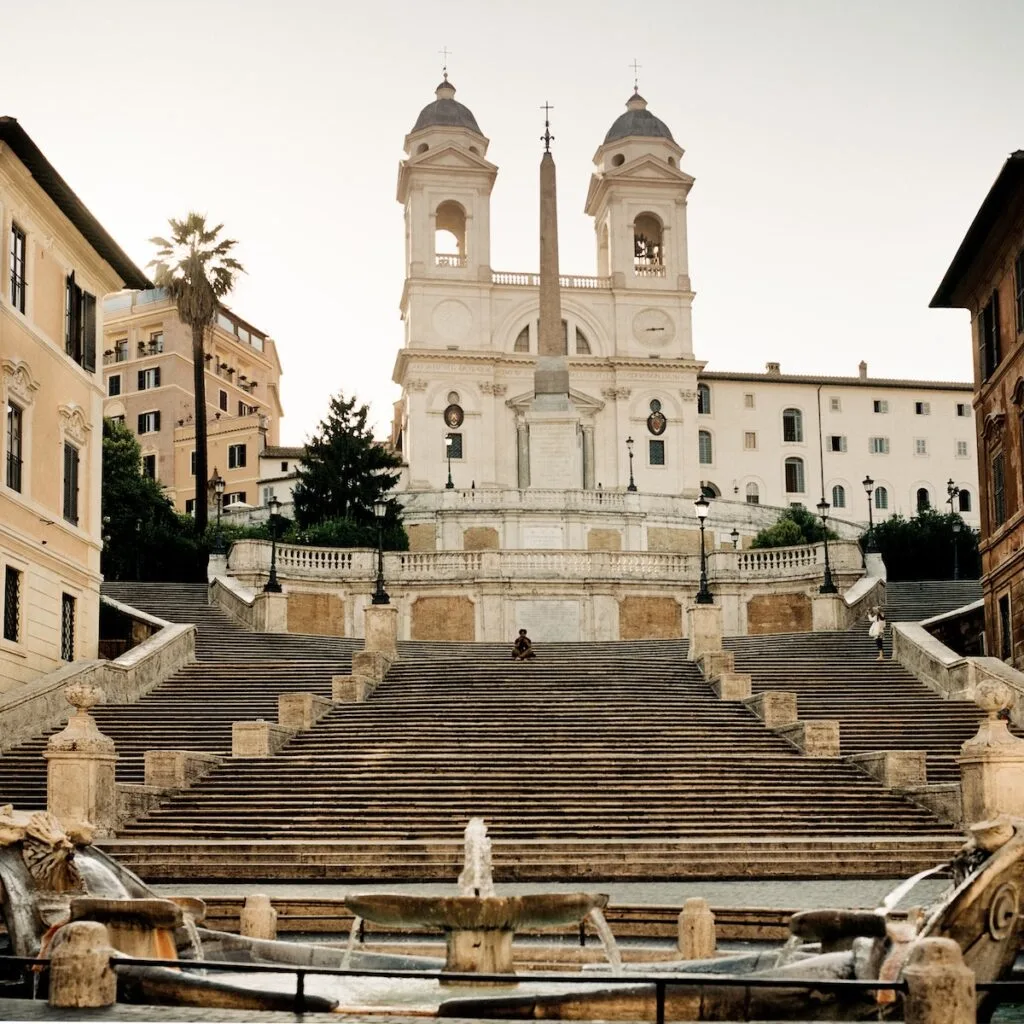 Now if you want to be in the heart of the attractions, then a stay here is perfect for your Roman honeymoon. It also has a rooftop terrace to witness iconic sites in Rome!
This luxury hotel is closer to Vatican City and has great amenities like a Turkish bath, a spa, a rooftop terrace, and delightful rooms for your perfect honeymoon in Rome.
Located near the Villa Borghese, you can expect some epic views from your room or suite, or even their rooftop bar and restaurant. It feels like its own oasis in the city, making it a perfect place to stay while exploring Rome.
This 5-star hotel in the heart of Rome combines the ancient with contemporary in their hotel decor. Enjoy all this hotel has to offer including its super cute restaurant and bar, charming rooms and suites, and even its exclusive guest experiences on offer.
Located in a former Baroque Monastery, this boutique hotel is situated in a quiet area of Trastevere. With lavish decor, a stunning garden, and remnants of its past, you'll enjoy this delightful honeymoon hotel in Rome.
Romantic Things to do in Rome For Your Honeymoon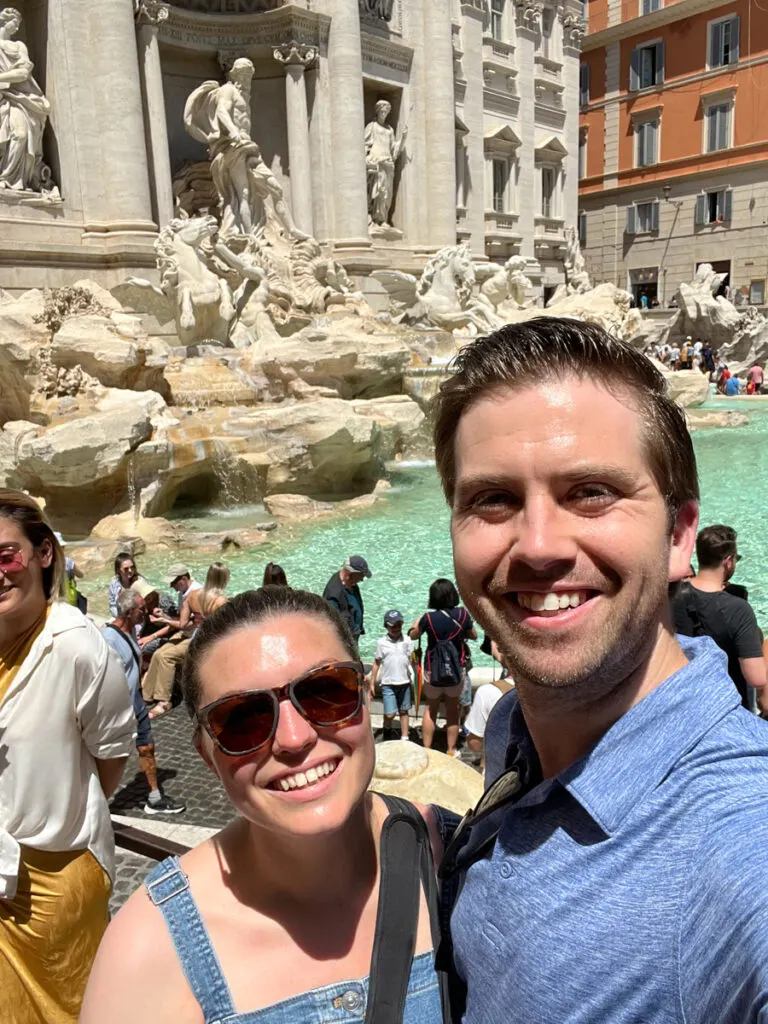 I have a whole post dedicated to the 25 most romantic things to do in Rome for you to peruse, but here are a few of my favorites for you to enjoy!
Explore the Vatican Early in the Morning: With an early morning Vatican tour with Walks of Italy, you'll be able to witness the stunning Sistine Chapel around the time it opens! Enjoy the artwork all over the museums with an expert guide, and spot dreamy places around this iconic religious site.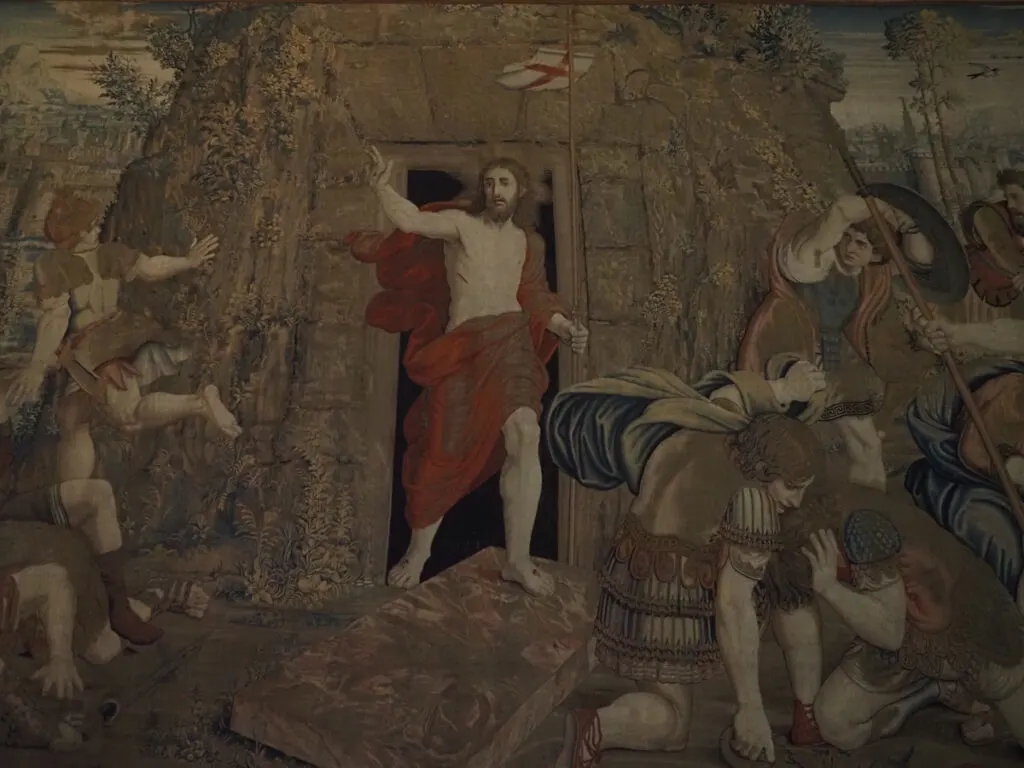 Climb the Spanish Steps Together: Climb up the steps hand in hand and enjoy views from the top together!
Explore the Colosseum and Roman Forum: With a fantastic skip-the-line tour, you can witness both historical sites with context from your guide. As a bonus, in the Roman Forum, you'll spot the best photo spot of the Colosseum and the Temple of Venus and Roma.
Take a Cooking Class Together. Make fresh pasta and tiramisu in this 2.5-hour cooking class.
Catch a sunset in Rome. Whether it be a rooftop bar, restaurant, or scenic park, a sunset in Rome is ideal for a honeymoon!
Have an Apertivo Together. Slow down and get into the local culture as you enjoy an apertivo before dinner.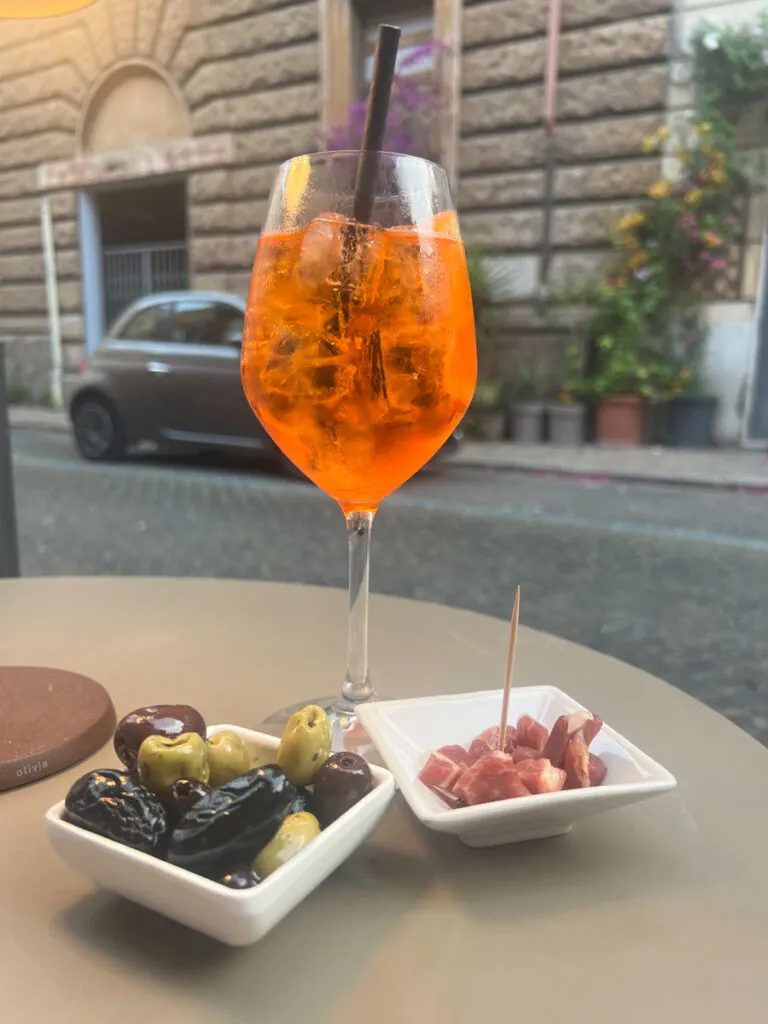 Take a Food Tour. Take a food tour by a local guide to enjoy the best Roman cuisine.
Make a Wish at the Trevi Fountain: Toss in a coin in the Trevi Fountain! Legend has it that if you toss in a coin, you'll return one day. This is a great idea for early in the morning or in the evenings when it isn't as crowded.
Do a Couple's Photo Shoot. Take photos in iconic Roman spots during your honeymoon in the Eternal City with a professional photographer.
Explore Trastevere Together. My favorite neighborhood in Rome, you'll love all the tucked-away streets and architecture in this district.
Romantic Rome Restaurants For Your Honeymoon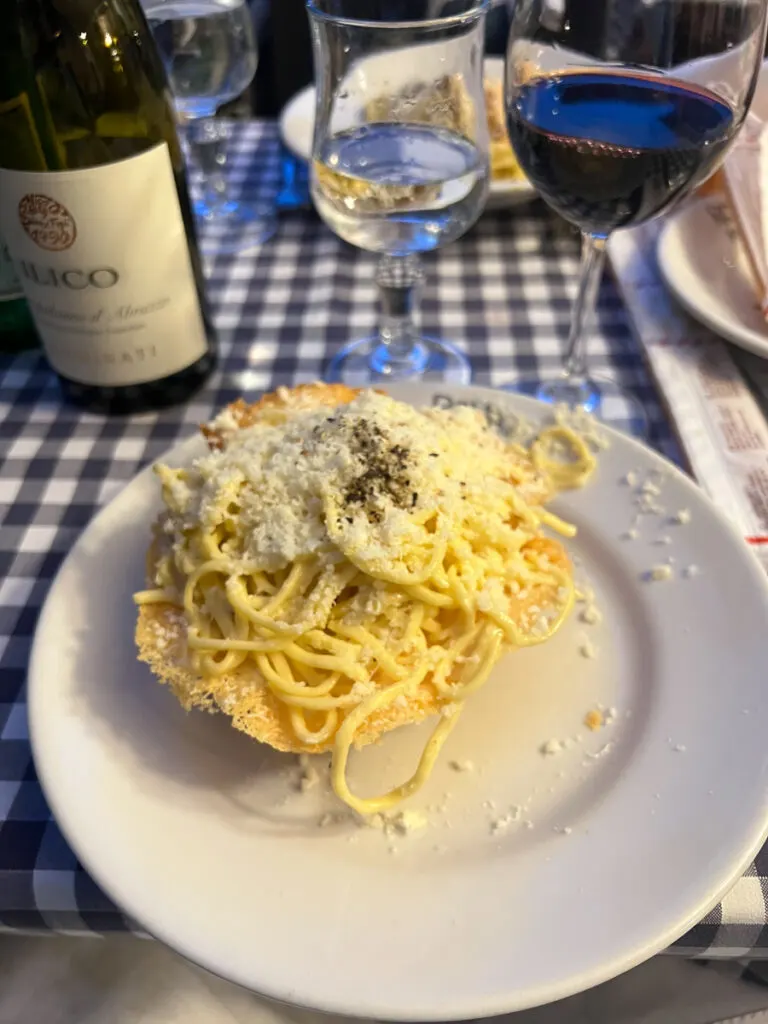 For fantastic and romantic restaurants, look no further than these incredible spots!
Tucked away in a small square in Trastevere is this amazing restaurant that is well-known for a classic Roman dish: cacio e pepe. Only this is served in a crispy cheese bowl. The combination of cream, spice, and chew makes it honestly one of the best things I ate in Italy. Plus, the view is lovely if you sit outside!
This dreamy spot has quite a wine list and truly incredible Roman dishes like carbonara, cacio e pepe, and artichokes. It was so tasty when we visited last time! Don't forget to pair it with a fantastic wine for the best results.
This casual place is cozy, fun, and makes quite the carbonara! Savor each bite in this casual but local restaurant.
I mentioned this restaurant above when I talked about the Palazzo Manfredi hotel. For a Michelin-starred restaurant for your Rome honeymoon, this is a great spot. With views of the Colosseum, plus a tasting menu featuring fresh pasta, meats, and seafood, you'll love splurging on this indulgent restaurant.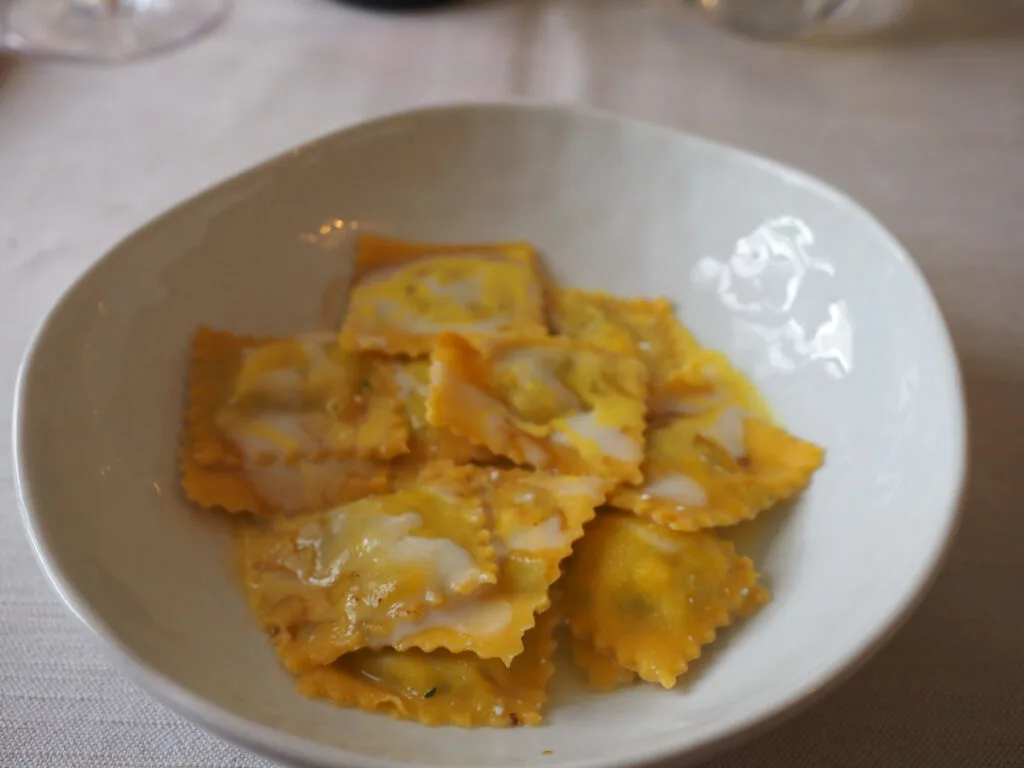 Located in the Rome Cavalieri Hotel, this 3-star Michelin Restaurant is full of dreamy views and some of the best food you'll have in Rome. This pricey place packs a punch with its tasting menu with modern takes on classic Italian and Mediterranean cuisine.
Who says every romantic restaurant in Rome has to be Italian? I mean, of course, Italian food is AMAZING, but why not branch out at a Peruvian restaurant in the heart of Rome? This spot has all the vibes, and you'll enjoy the mix of local and Peruvian flavors in a harmonious meal.
Who says romantic dinners in Rome have to be expensive? Enjoy regional cuisine including things like carbonara, cacio e pepe, Roman-style oven-roasted lamb, cod in tomato sauce, and more in this reasonably priced, charming restaurant.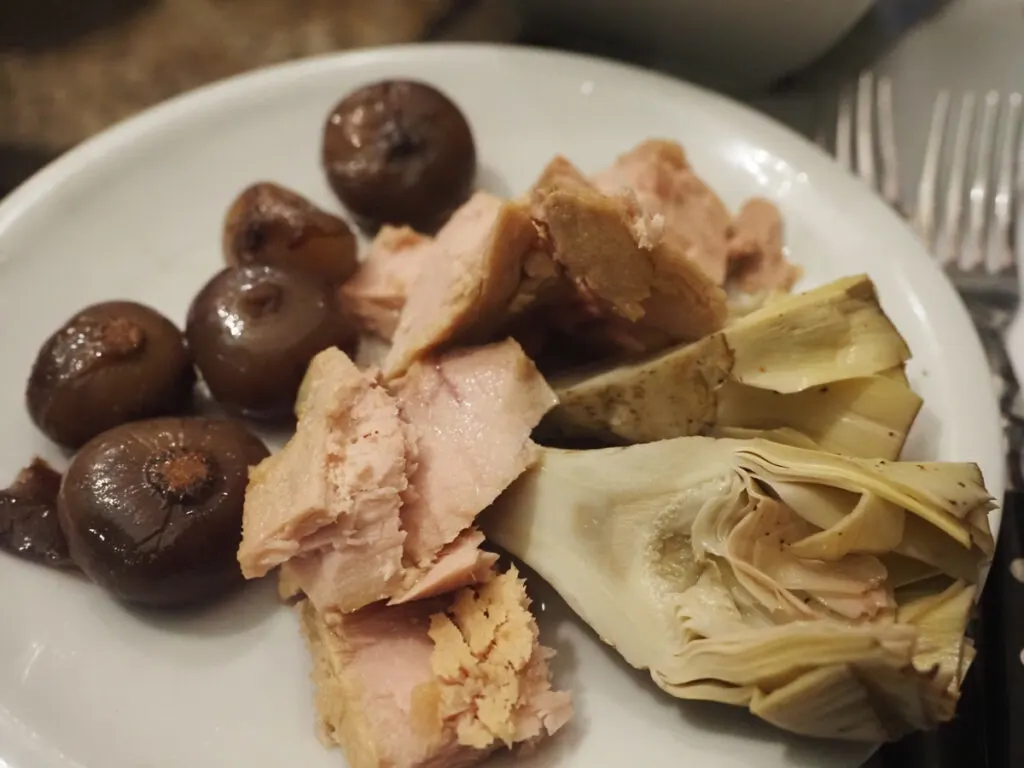 Piperno Restaurant
This high-end Jewish restaurant is making classic dishes with an upscale flare. Pair it with their lengthy wine list, and you'll enjoy this cozy restaurant.
Imago
With a panoramic view of the city, you'll enjoy the cuisine and food at this Michelin-starred contemporary Italian restaurant. Tuck into seasonal dishes and catch an epic sunset or starry evening at this romantic restaurant.
This popular restaurant is a fantastic place for a meal at reasonable prices. Enjoy pasta, pizzas, meats, and more at this charming and delicious Italian restaurant.
Best Time For Your Roman Honeymoon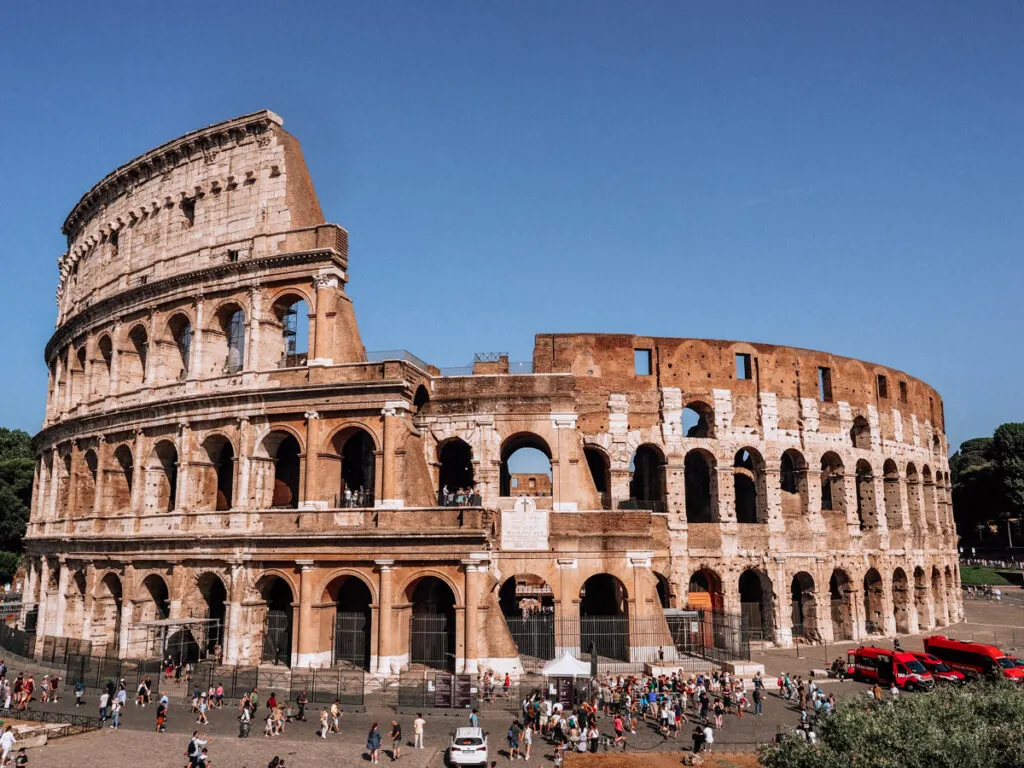 I'll be honest, Rome is a fantastic place to visit year-round, but there are definitely better times of year to visit to avoid crowds and not be in the sweltering heat.
April and October are some of the best times to visit Rome for a honeymoon for cooler weather and fewer crowds.
Luckily, though, it doesn't get too chilly for long in Rome, meaning you can enjoy anything from the Christmas markets in December to a romantic Valentine's Day trip without being freezing the whole time.
And during the winter months, while many smaller cities tend to shut down a bit, things in Rome don't typically close as it is such a big city.
I would, however, avoid the peak of summer, as tourist attractions are more crowded, but also the temperatures can make walking around in the sunshine all day kind of miserable. July and August are probably the worst times to visit Rome for this.
How to Get to Rome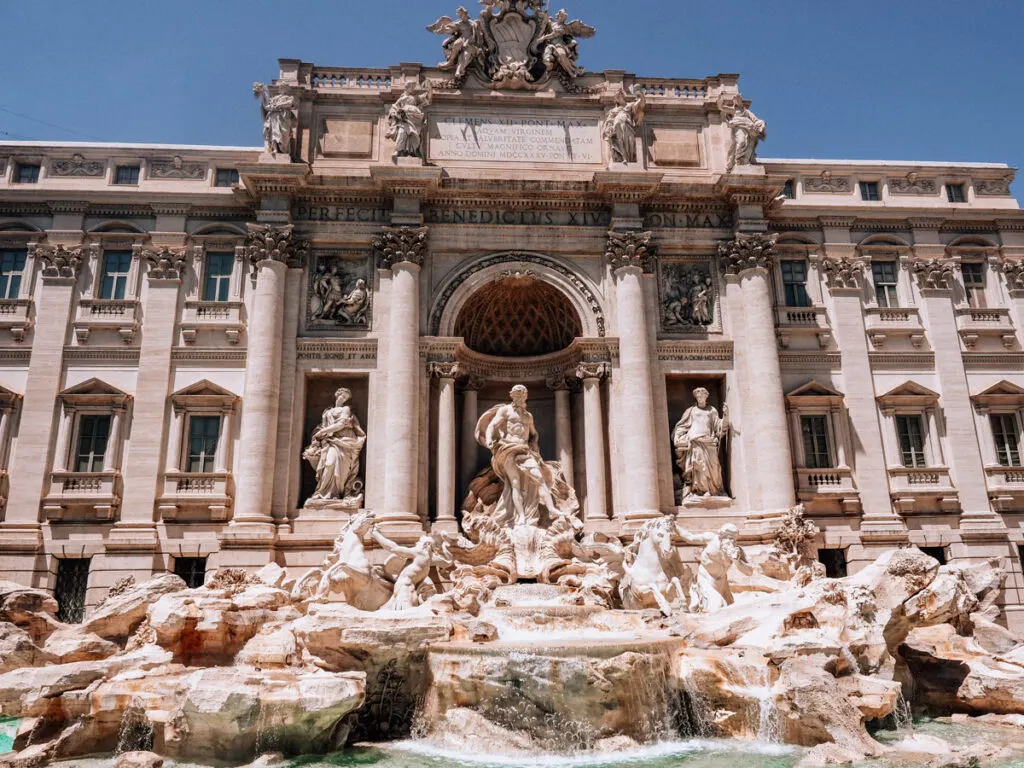 The easiest way to get to Rome is to fly! The main airport in Rome is the Leonardo da Vinci-Fiumicino Airport. Check Skyscanner prices here! This is where most international flights will arrive. From this airport, you can either take a bus, taxi, or the Leonardo Express train to the city center.
The other airport is Giovan Battista Pastine International Airport. This is where discount airlines like Ryanair and Wizz Air fly into from destinations around Europe.
The easiest way to get downtown from this airport is via taxi or bus.
You can also take the train into Rome from many other cities in Italy such as Milan, Florence, Venice, etc.
Is Rome a Good Honeymoon Destination?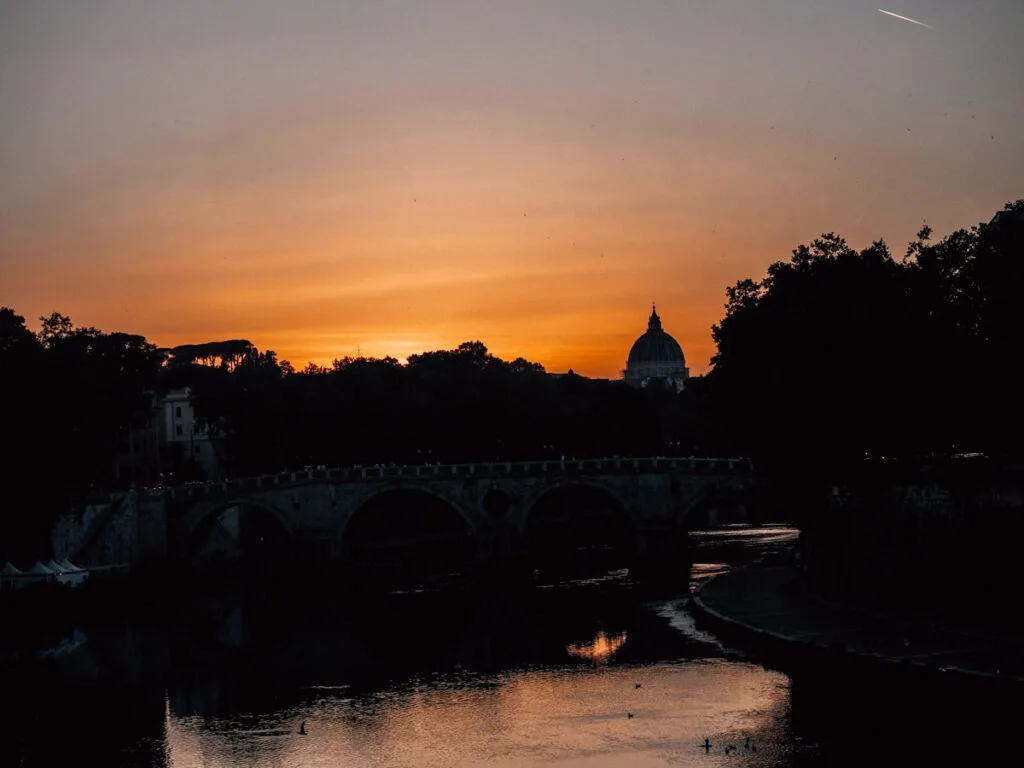 Of course! A honeymoon in Rome is a super romantic way to kick off married life together. Between its incredible restaurants, romantic spots in the city, and even the charm of wandering around quaint neighborhoods together, you'll thoroughly enjoy a Roman honeymoon.
Plus, it is a great way to start or finish your honeymoon thanks to its international airport. For example, we flew into Milan and home from Rome during our recent Italy trip. So you can combine a few days in Rome with time spent in various destinations in the country based upon your preferences!
Want more Italy Honeymoon Ideas? Check out these posts!
This is the ultimate guide on how to honeymoon in Rome. From candlelit dinners to historical sites, you'll fall in love with Rome during your trip!
Want more Honeymoon Ideas? Check out these posts!
Pin it here!