Some posts on this site contain affiliate links, meaning if you book or buy something through one of these links, I may earn a small commission (at no additional cost to you!). Read the full disclosure policy here.
---
How often does one actually travel for pleasure? Yes, many people travel for fun, events, or even beach time, but what about for the pure pleasures of life? Delicious food, tantalizing wine, and just time spent with those you love? Enter the ultimate 7 days in Italy off-the-beaten-path itinerary.
If you're going to travel for the simple pleasures of life, why not do it in Italy? I mean, they even have a phrase called "Dolce far niente," or "the art of doing nothing."
I'm not saying to do absolutely nothing during your Italy itinerary in 7 days, but for those who want a less traditional and more travel for the pleasures of life itinerary of Italy, we have you covered.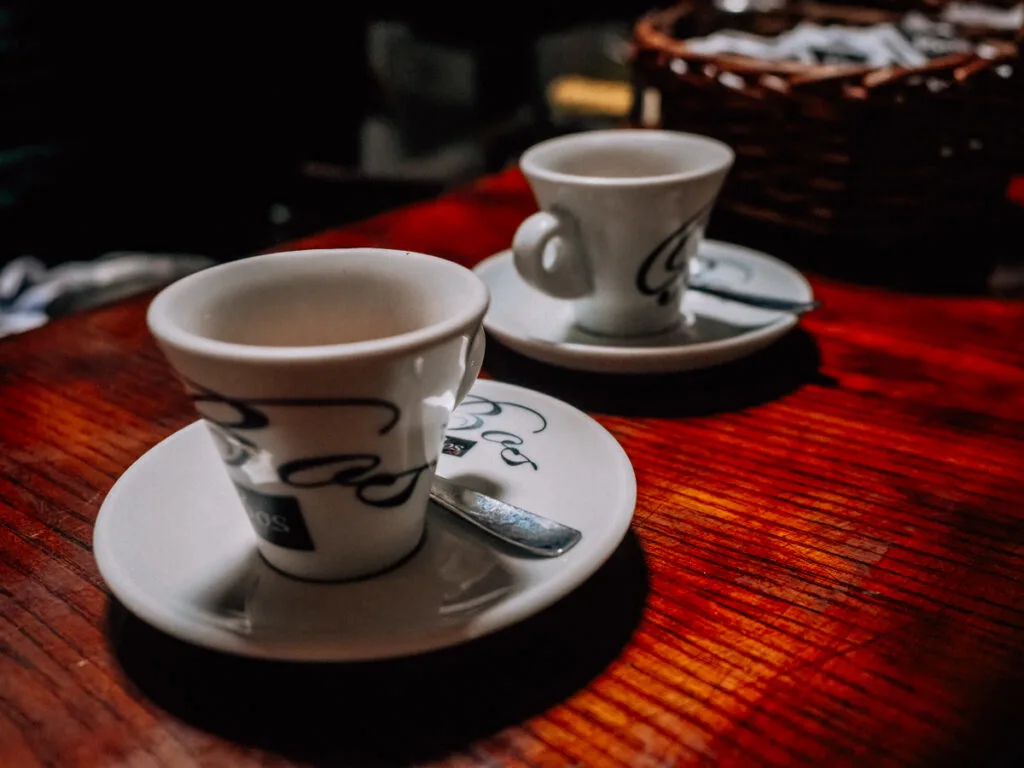 That's because this Italy travel itinerary in 7 days isn't about exploring Florence, Venice, or even the beaches of the Amalfi Coast or Cinque Terre. There is absolutely nothing wrong with visiting any of those places. I've been to some and love it!
But you can find endless 7 day Italy itineraries that cover those famous places. This is for the simple pleasures of life that Italy does so well: food & wine.
Last year, when it was Chris's turn to pick our 7-day trip in May, he knew right away he wanted to visit Italy. Why? Piedmont.
You see, Chris has his WSET Level 2 certification for wine, and learned about the king of wines: Barolo. And where does this famous wine come from? The northern Italian region of Piedmont.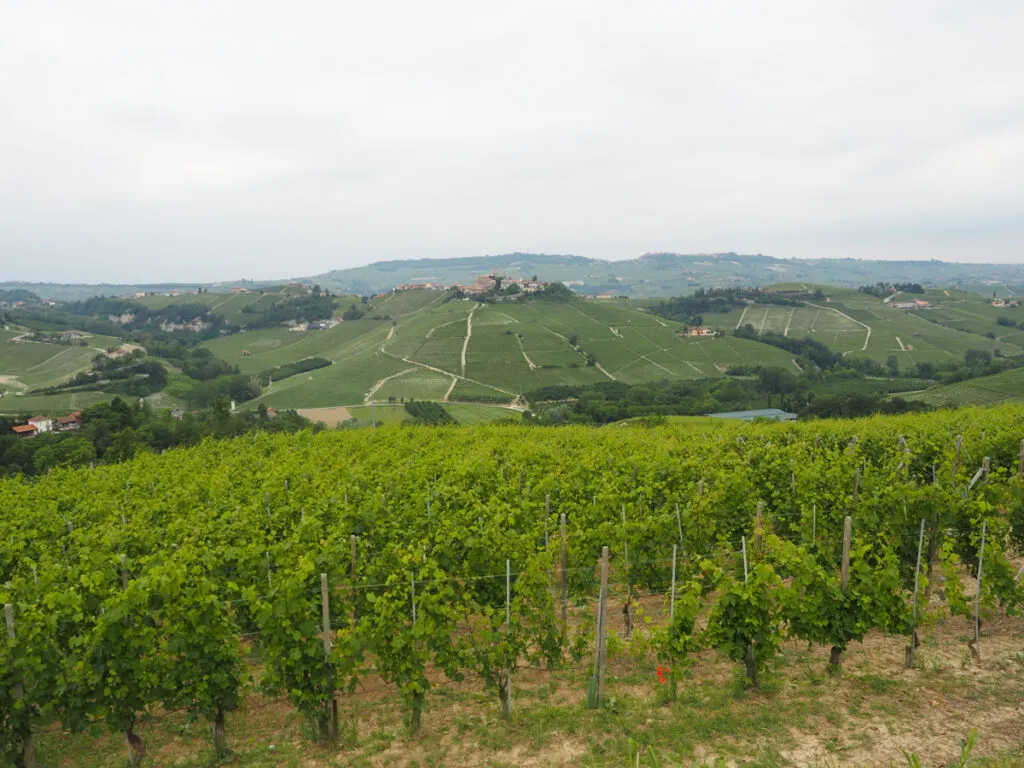 Lesser known and off-the-beaten-path from the well-traversed Tuscany, Piedmont made it to our itinerary to simply enjoy a beverage that has been around since the dawn of time.
Then I had an idea. If we're visiting Italy for wine…what about tasty, delicious food? Enter Bologna. The capital of Italy's Emilia-Romagna region is known as the food capital of Italy. And for a foodie country, that is saying something!
So this itinerary is all about drinking wine in Piedmont, eating your way through Bologna, and, of course, wrapping it up with some time enjoying the food and sites of Rome.
Perfect 7 Days in Italy Off-the-Beaten-Path Itinerary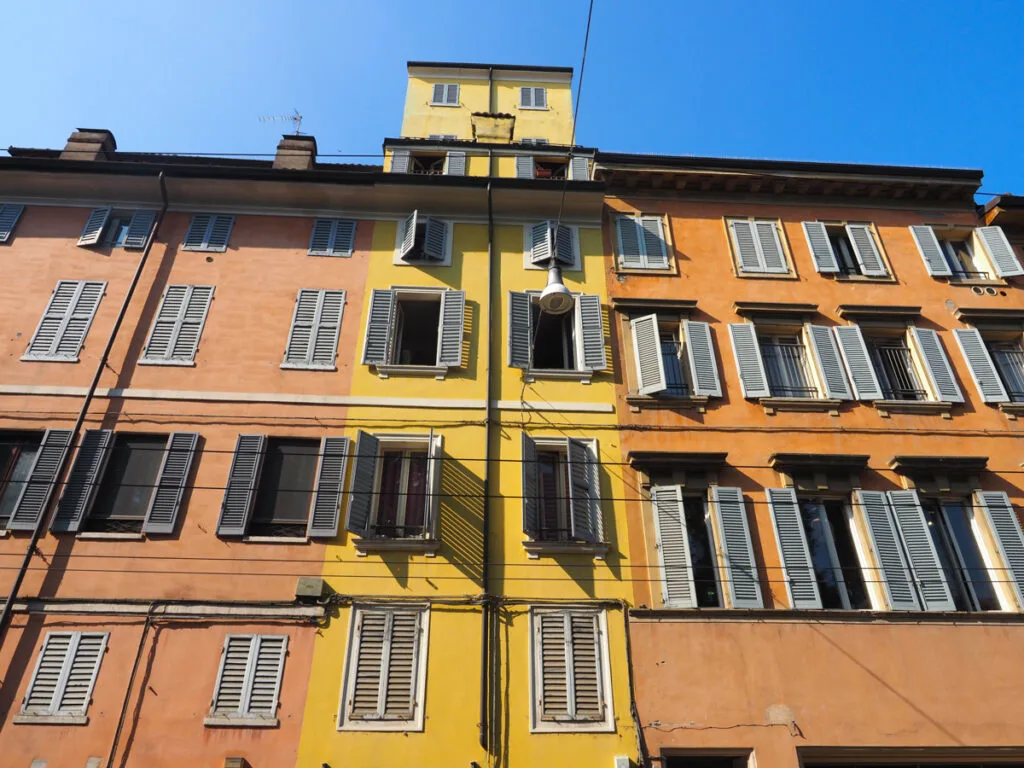 For a quick reference for the best trip to Italy in 7 days, see below:
Day 1: Land and Explore Milan
Days 2-3: Visit Piedmont
Days 4-5: Explore Bologna & Modena
Days 6-7: Enjoy Food & Sights in Rome
For more details, see our Italy 7 day trip below!
Off-the-Beaten-Path Italy Itinerary in 7 Days
I might be biased, but this is the best 7 day Italy itinerary for those who are here to eat, drink, and be merry.
Day 1: Land in Milan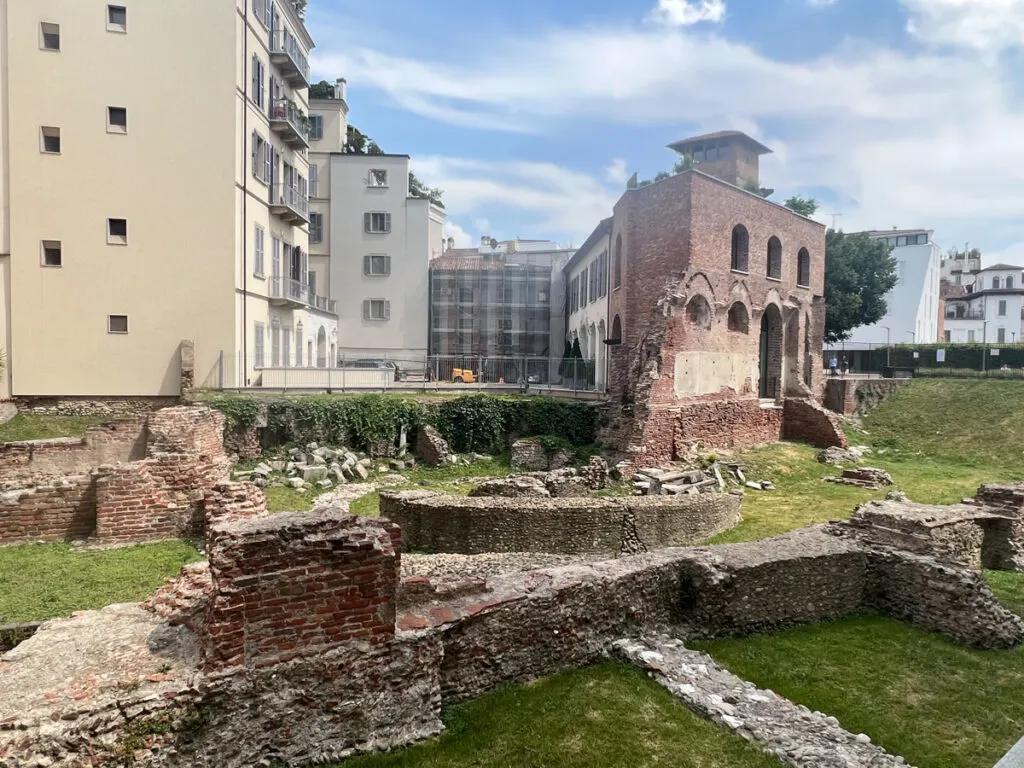 As this itinerary goes from northern Italy to central Italy, you'll want to fly into Milan and out of Rome.
This day you'll be landing in Milan, likely in the morning, and have the day to explore. Once you're past customs, which could take a while depending on how many planes are landing there at the same time, you'll want to take either the Malpensa Express or Trenitalia to the city center.
It costs €13 for a one-way ticket and will get you there in less than an hour.
From there, you'll want to stay in a hotel close to the train station, like the Hyatt Centric Milan Centrale, as you'll be leaving early in the morning the following day.
But for now, it is time to explore Milan! Visit Santa Maria Delle Grazie and the museum, the Cenacolo Vinciano Museum. This is where you can find the famous The Last Supper by Leonardo Davinci.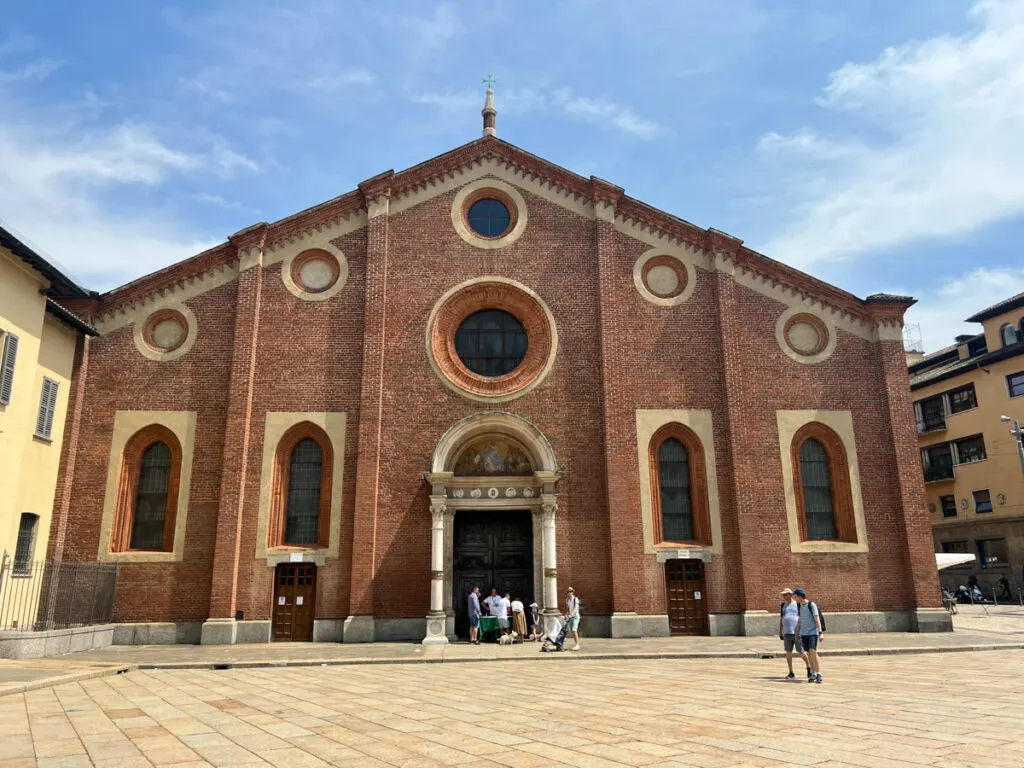 Be sure to book tickets in advance, as they sell out!
From there, you'll want to head into the city center to see Milan's most iconic site: the Duomo.
This cathedral is massive, and I highly recommend booking tickets ahead of time to access the roof. You can either take the lift or stairs up, and it is so worth it. The views over the city from the Duomo are breathtaking, and you get an up-close view of the top of the church itself.
Note you have to take the stairs down regardless if you took the lift up.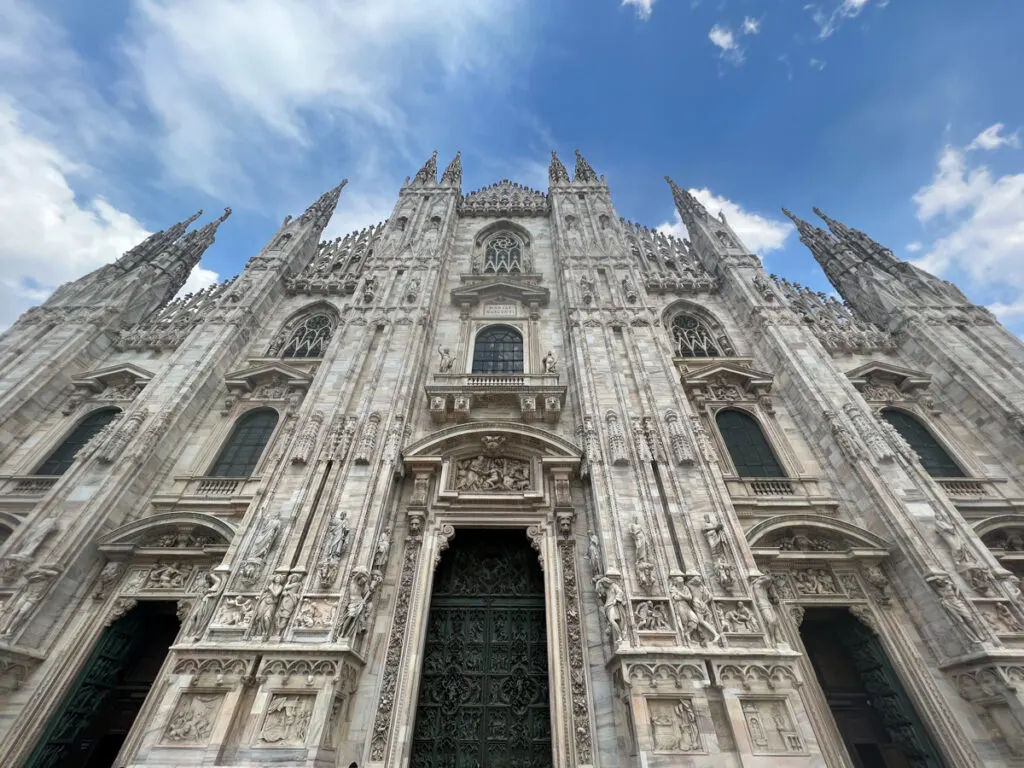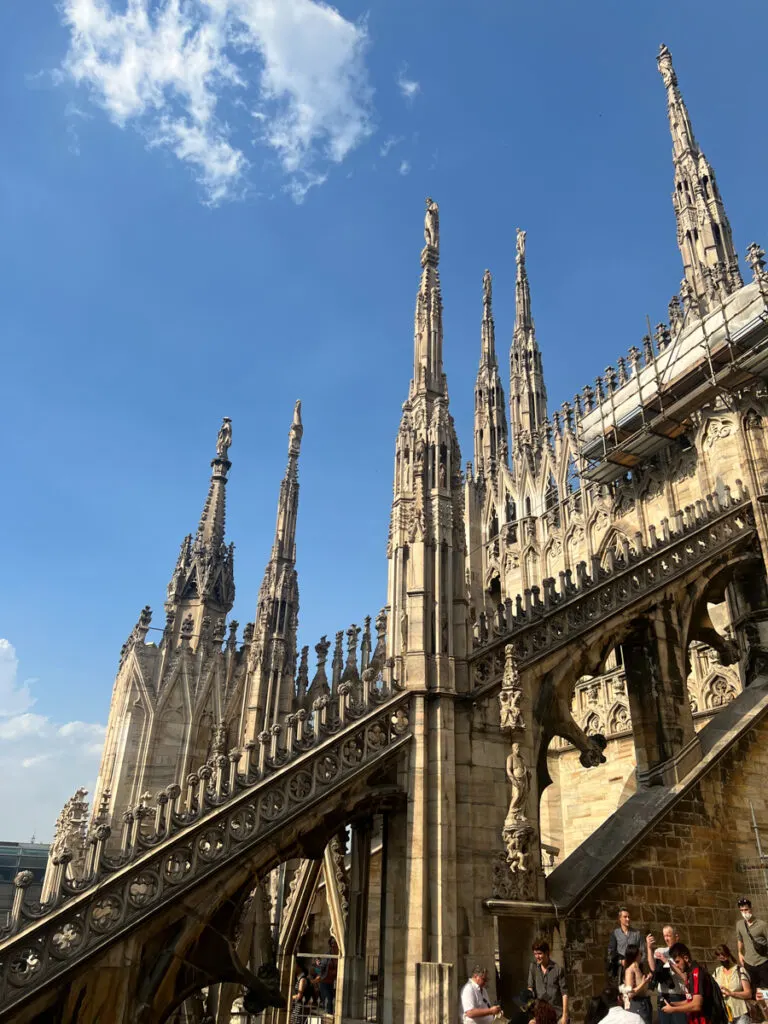 You could also pop over to the world's most famous mall: Galleria Vittorio Emanuele II for some famous Milano shopping.
After all of that, be sure to snag some chocolate and gelato at Venchi Cioccolato e Gelato.
Tonight, you'll want to call it an early night as you'll likely have a bit of jetlag and you have an early wake-up call for tomorrow's adventures.
Day 2: Visit & Drink Wine in Piedmont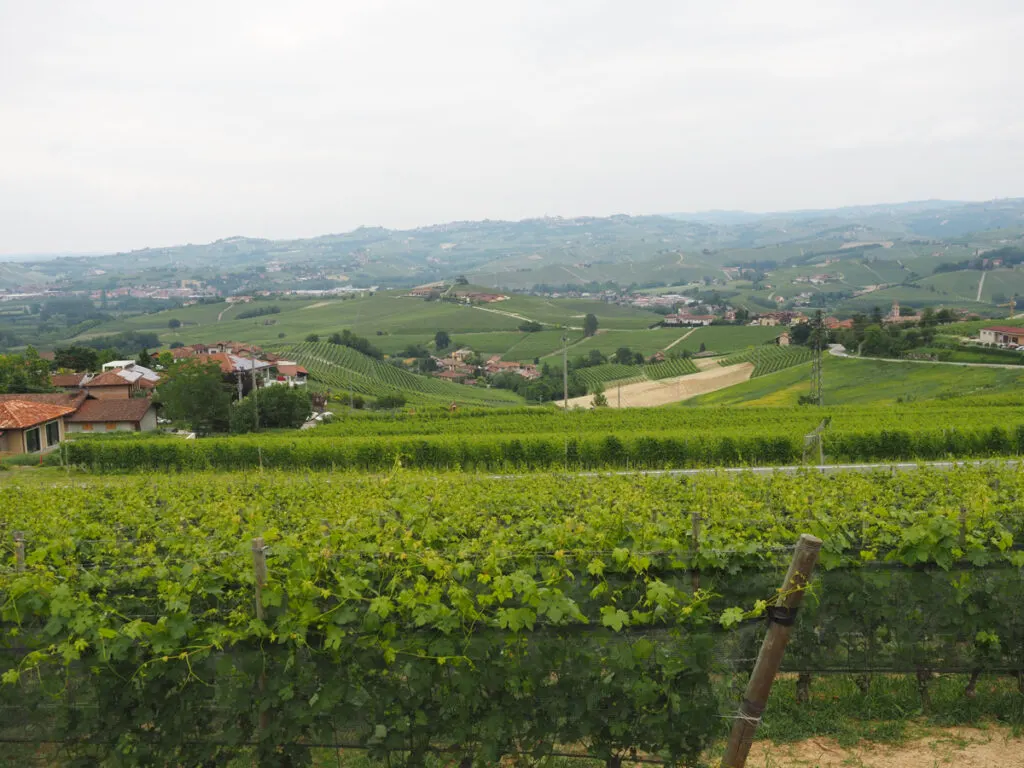 Today, you'll be off to Alba nice and early in the morning. Try to get in before 9 am, as you'll be picked up from the train station at that time for 2 full days of sipping Barolo and Barbaresco wine in the most beautiful countryside.
We ended up choosing Alba Wine Tours for our 2-day trip to Alba, as it is a smaller company run by a local couple, Stefano and Manuela.
They know all the best wineries to visit in the area, as well as restaurants. We even had the chance to have lunch at Stefano's house during our visit with his family!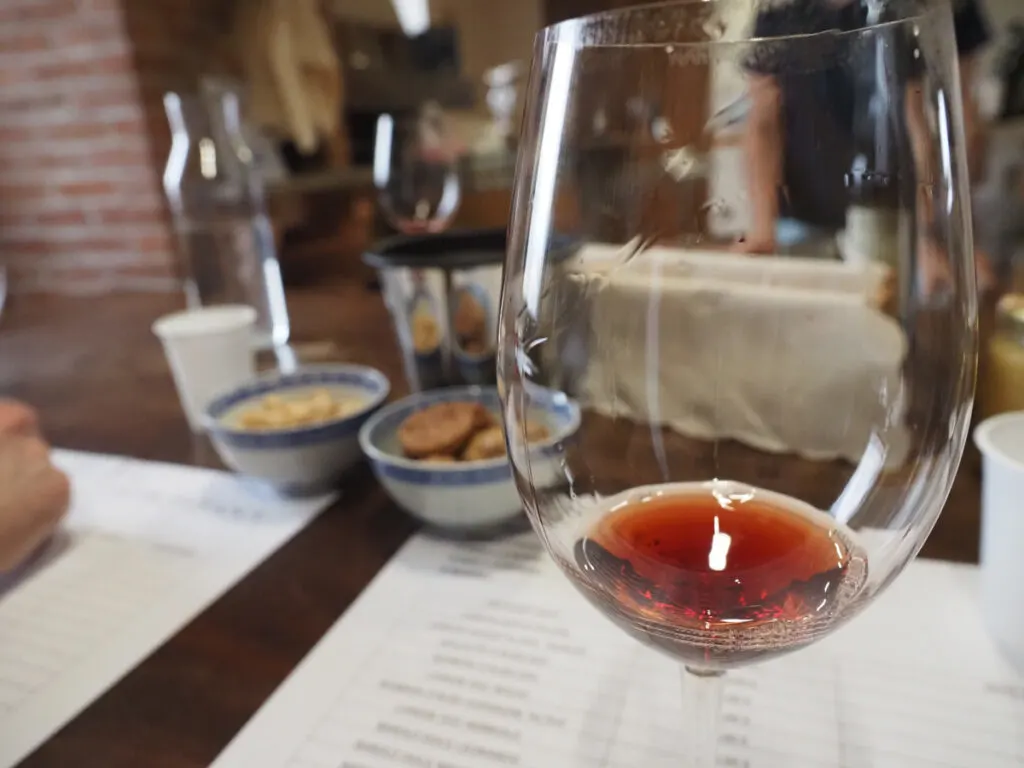 There is something to note about tasting wine in Piedmont. While in the US, you can easily squeeze in 3-4 tastings in a day, here in Piedmont, tastings aren't tiny tastes of only 4 wines. Sometimes, you'll be tasting as many as 12 wines! So spitting or dumping the remainder of your glass is totally normal and acceptable.
So note that these 2 days will consist of 2 wine tastings each day with castles and charming villages along the way!
The first day of your wine tour starts with visiting Govone Castle and grabbing a coffee in the town of Govone. Then, you get to stop for ice cream before your very first tasting at Poderi Gallino Winery.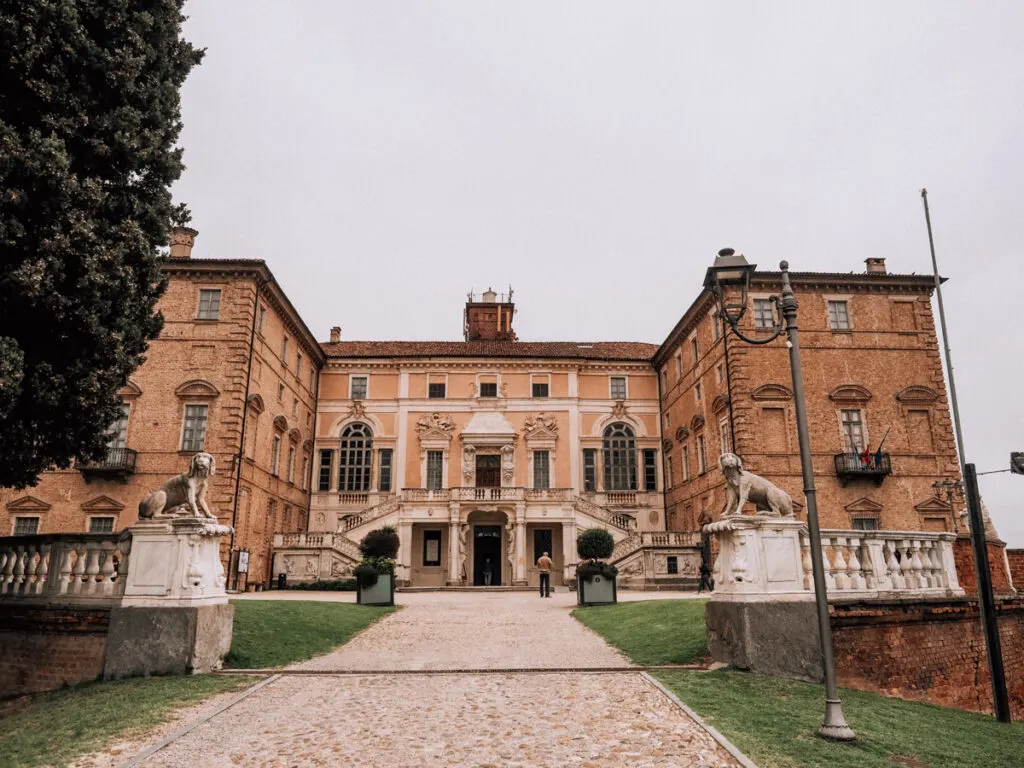 This place feels like home as it is run by a father and son, and their wines are absolutely divine.
After that, you'll have lunch, visit the adorable town of Barbaresco, and then finish your day at Grasso Brothers Winery.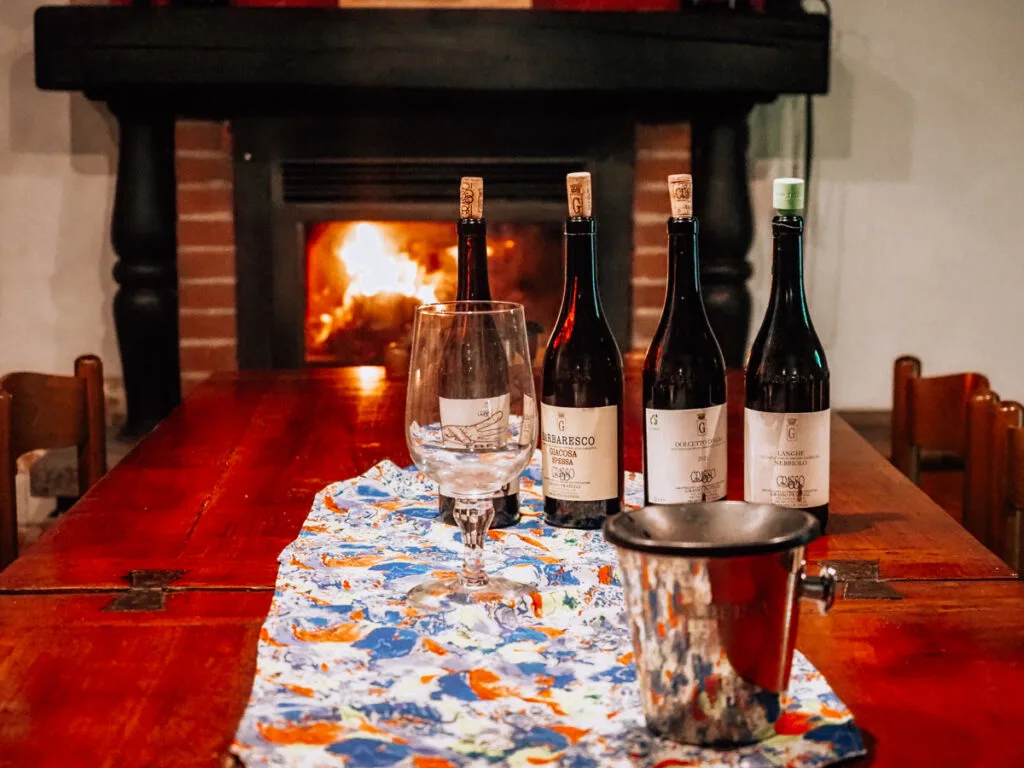 Post wine tour, you get dropped off in Alba for a fun evening of exploring the town and dinner.
I highly recommend getting dinner at Osteria dei Sognatori. This down-home Italian cooking restaurant is packed with locals and has the tastiest comfort food.
Enjoy all the gnocchi, ravioli, tiramisu, and more before wrapping up your evening.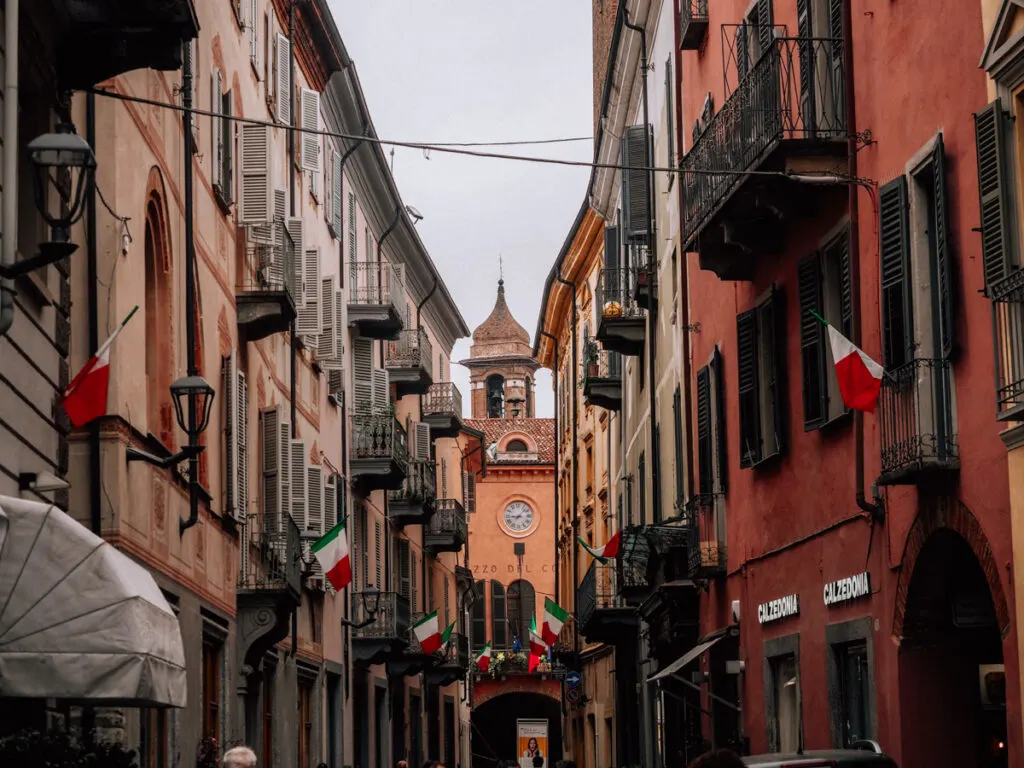 Day 3 of Your Italy Off-the-Beaten-Path Itinerary in 7 Days: All About Barolo
On this day of your Italy off-the-beaten-path itinerary, you'll be sticking to the Barolo part of Piedmont, tasting the king of wines!
Start out by visiting Barolo village and castle before tasting elite wines at Museo dei Cavatappi. You'll visit another castle before heading to Pira Winery, known for its robust Barolos.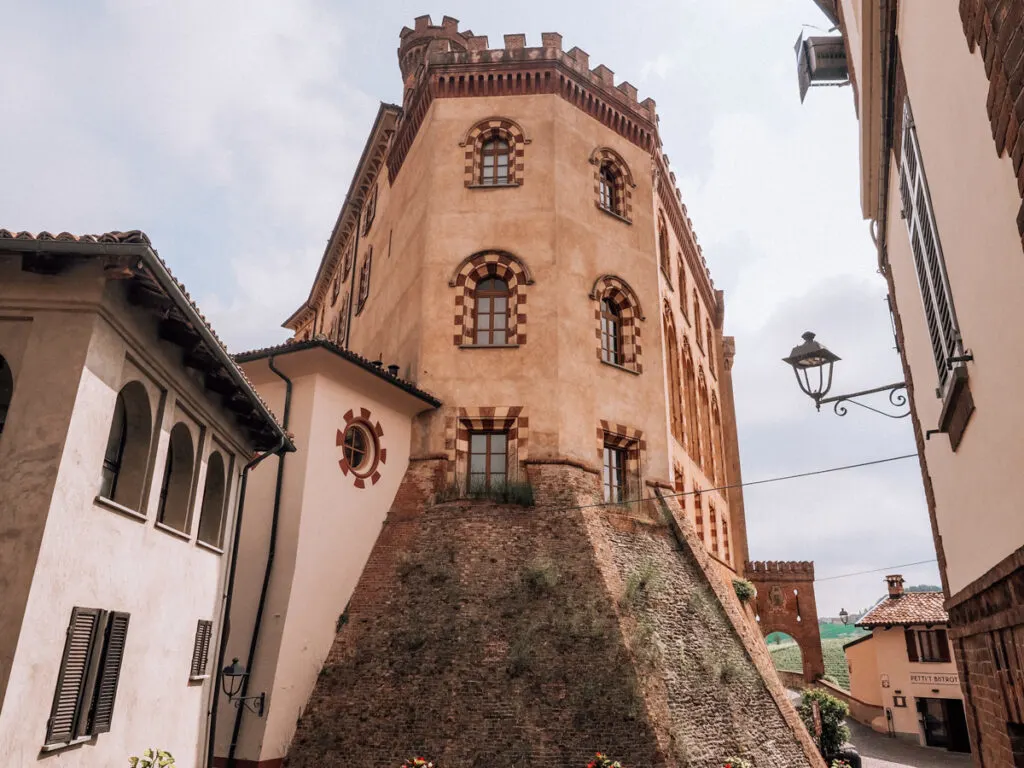 After that, you'll have lunch at an agriturismo before visiting the hilltop town of La Morra and finishing at Stroppiana winery.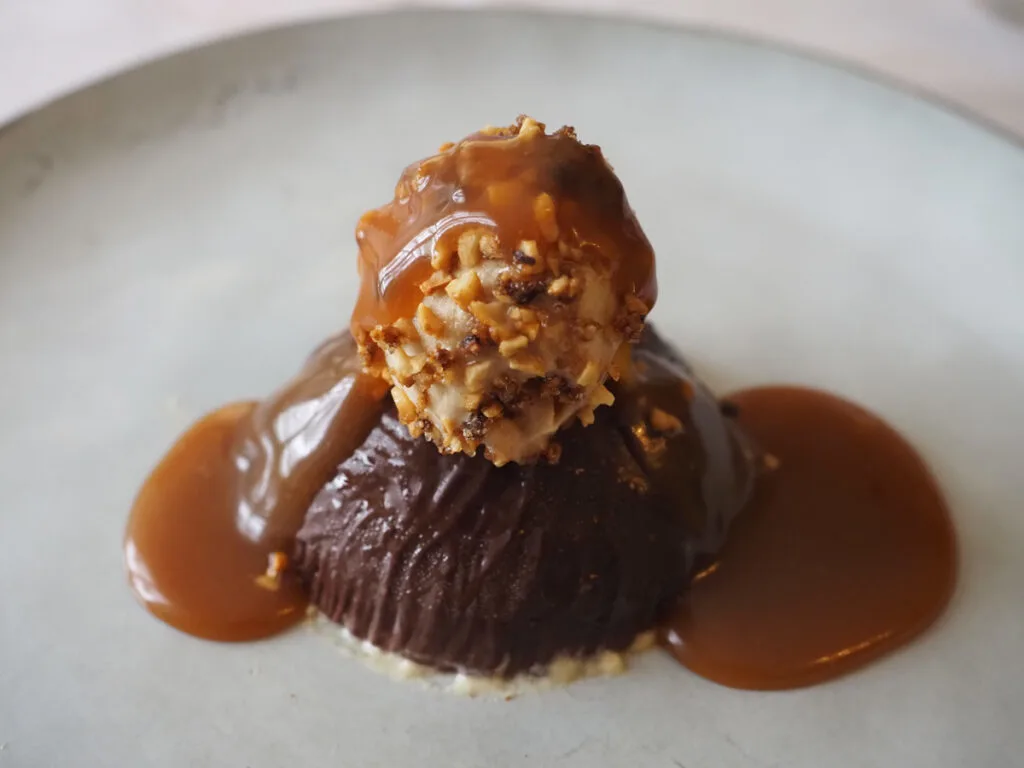 Honestly, each of these wineries was so good, that we ended up buying 12 bottles to ship home!
While there was a lot going on during those 2 days, it was so relaxing to be driven around to admire stunning vineyards, sip wine at smaller wineries, and enjoy the beauty of Piedmont.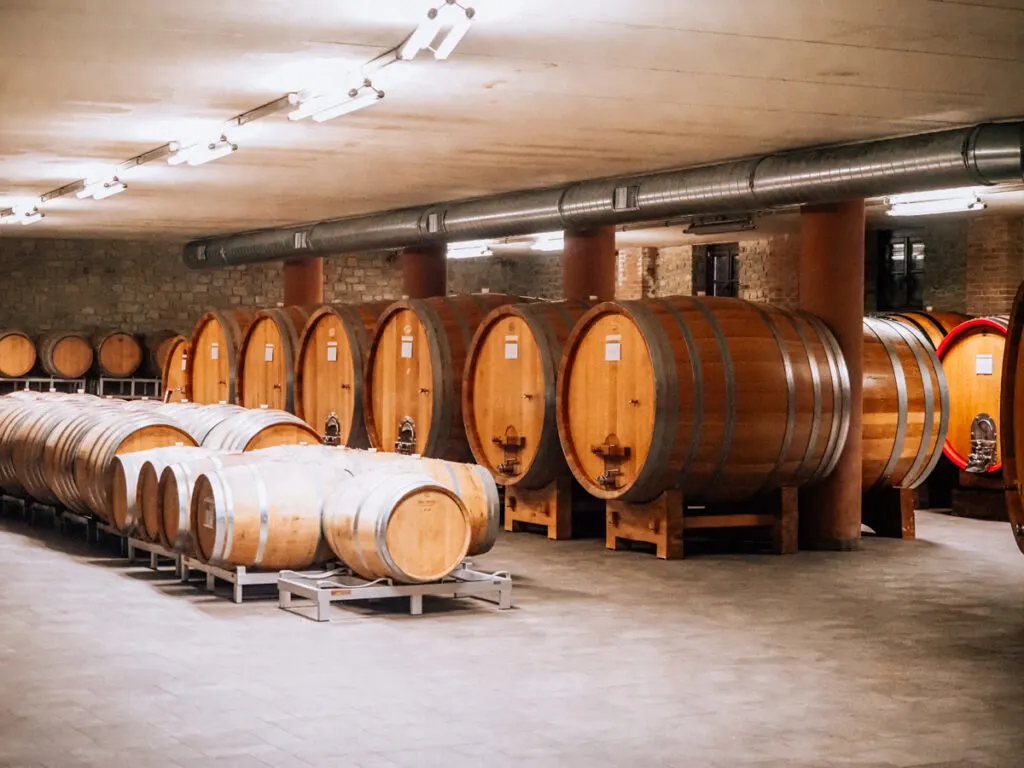 But after all of that wine tasting, it is time to head back to Alba. I highly recommend getting an aperitivo at Vin Cafe where you'll get some snacks and a delicious glass of wine or spritz.
Then, wrap up your time in Alba at Ventuno.1 for scrumptious seafood.
Where to Stay in Alba: Casa Agnese
Casa Agnese is the most charming bed and breakfast with such a kind host. The rooms are nice and comfortable, and you're within steps of many of Alba's main sights. Prices start at around $150 per night.
Day 4: Explore Bologna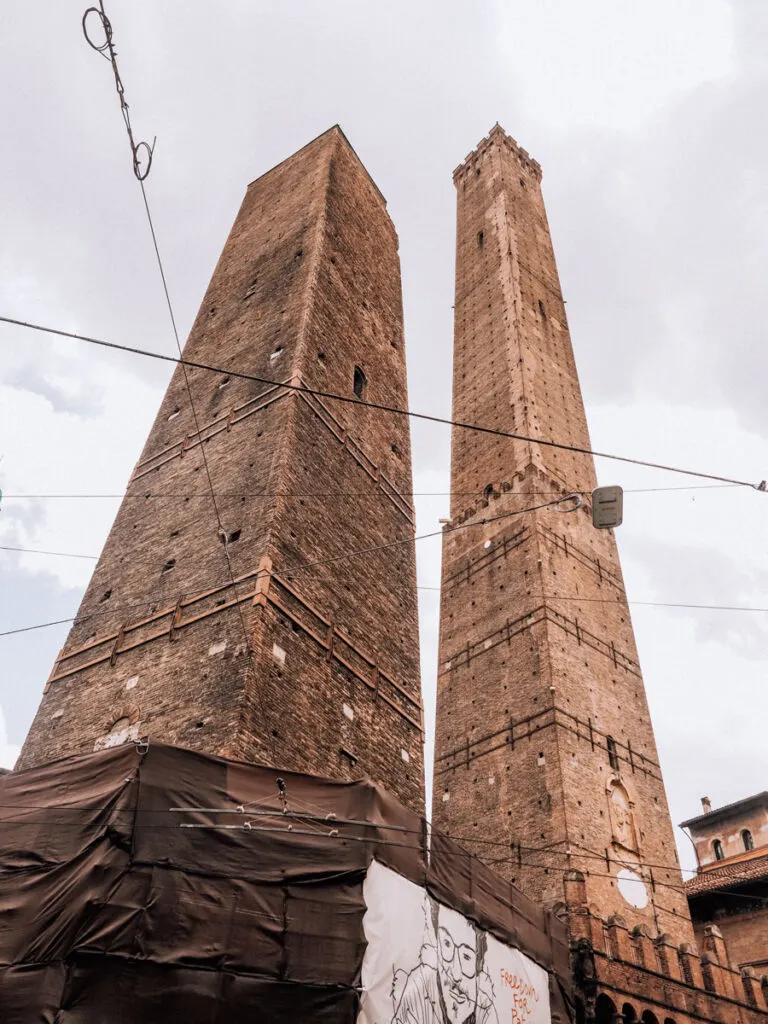 You've had lots of delectable wine during your two days in Alba, now, for your best Italy itinerary in 7 days, it is time to take the train to Bologna.
This university city is well known for its culinary scene. The region of Emilia-Romagna is known for its prosciutto, parmigiano reggiano, mortadella, bolognese sauce, tortellini, balsamic vinegar, and more. So the chance to visit such a foodie place is a must during your seven days in Italy.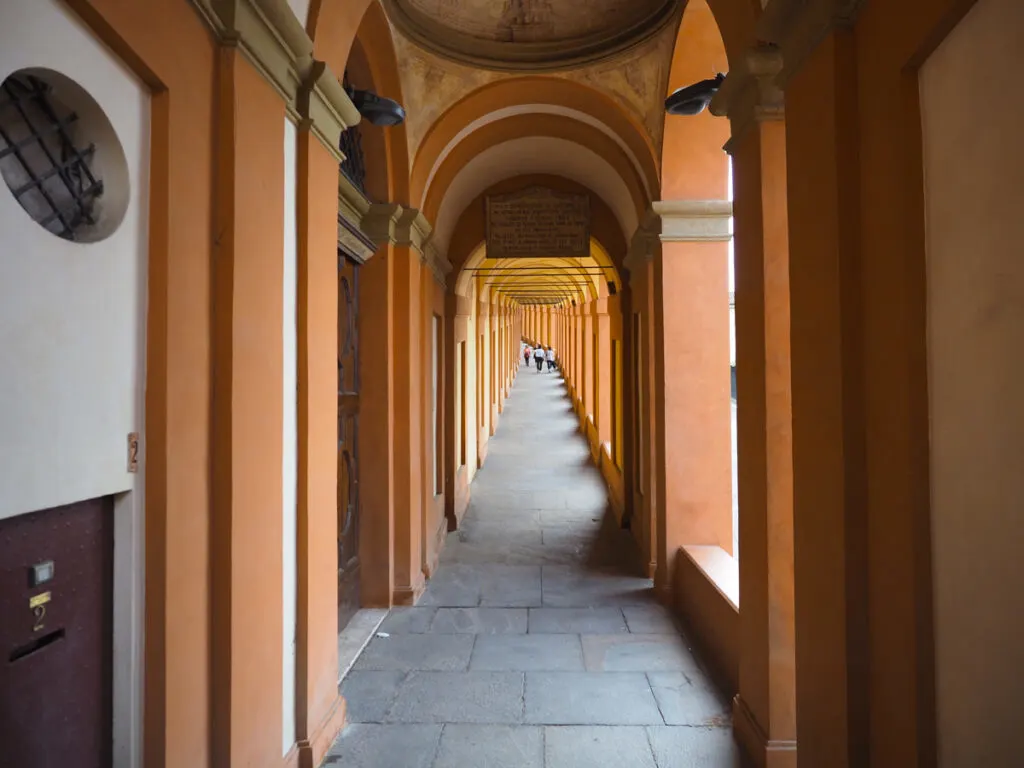 So on day 4, you'll come to Bologna to eat. Literally. Okay, you can take in the sights as well, but you'll want to come hungry.
Have a lazy lunch with Lambrusco wine (a slightly sparkling red wine from the region) and tagliatelle with ragu at Ristorante Teresina.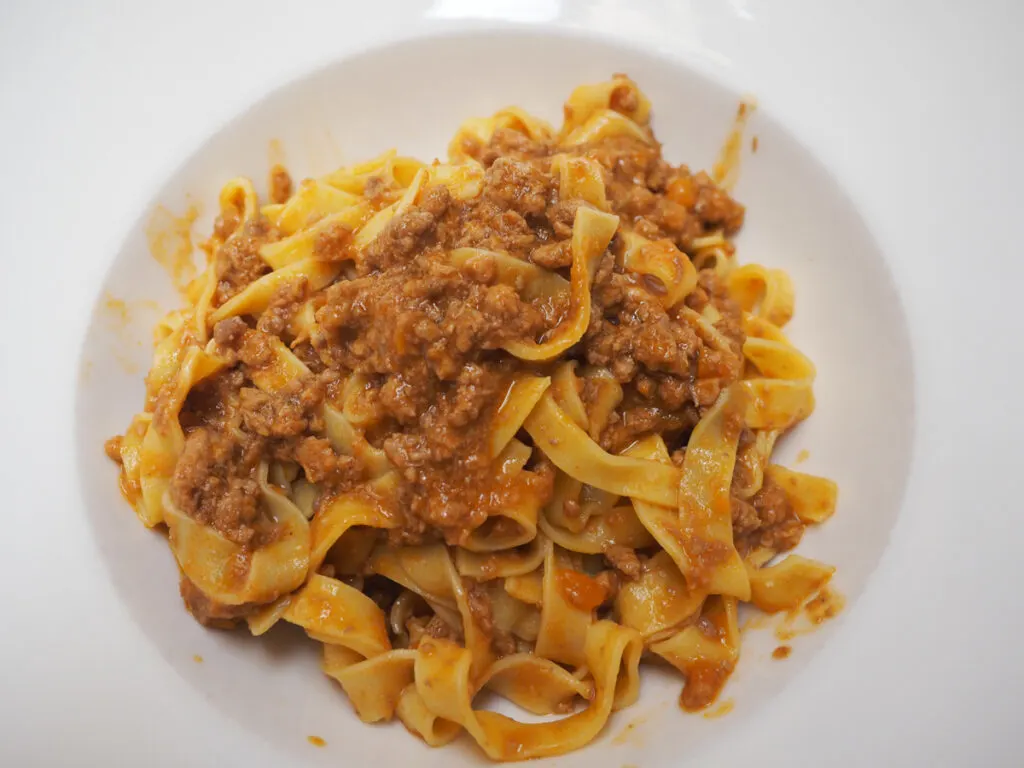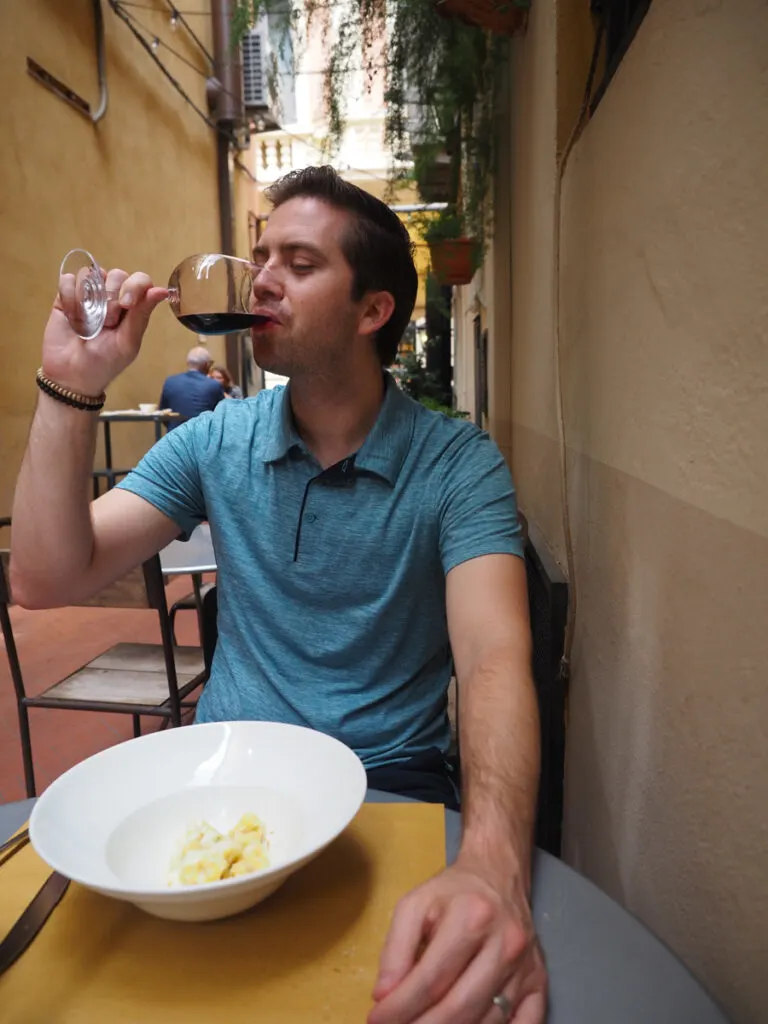 Then, wander around the old city, admiring the two Towers of Bologna, one of which is definitely leaning. You can even pay to go up one of the towers, but be sure to book ahead of time!
After that, if you really want to work up an appetite, you can make the trek up to the Sanctuary of San Luca. Luckily, you are well shaded under the ample porticos the city is famous for. You can also take the train if you wish. And once at the church, you can also pay to take the steps to the top for beautiful views of the region.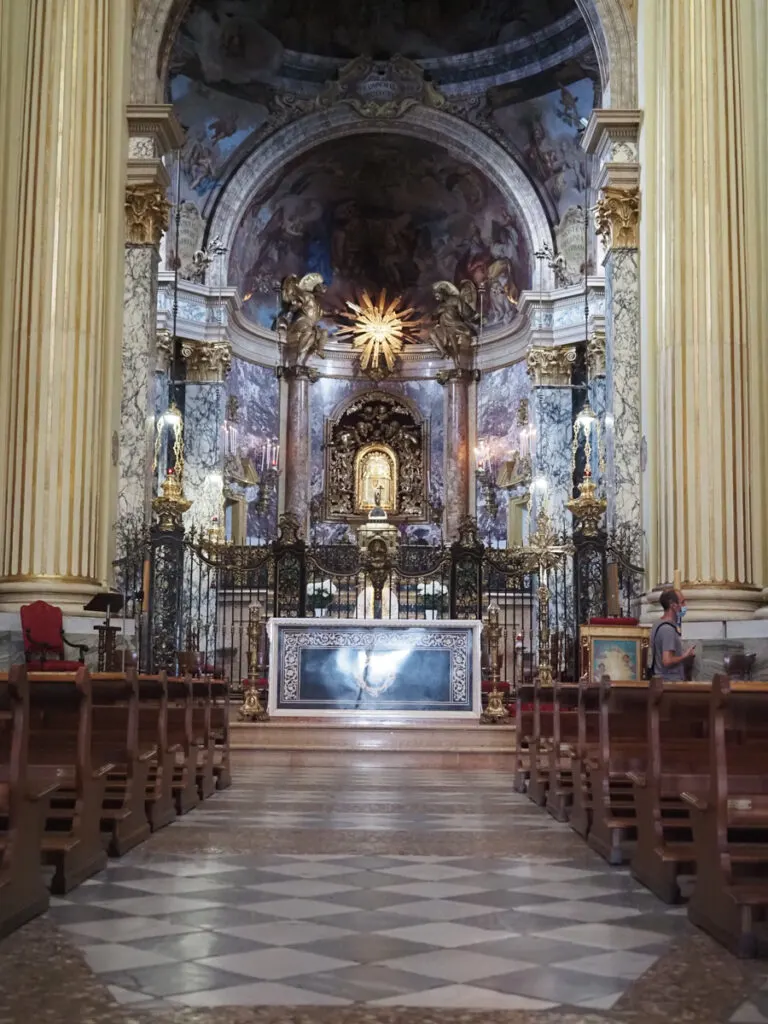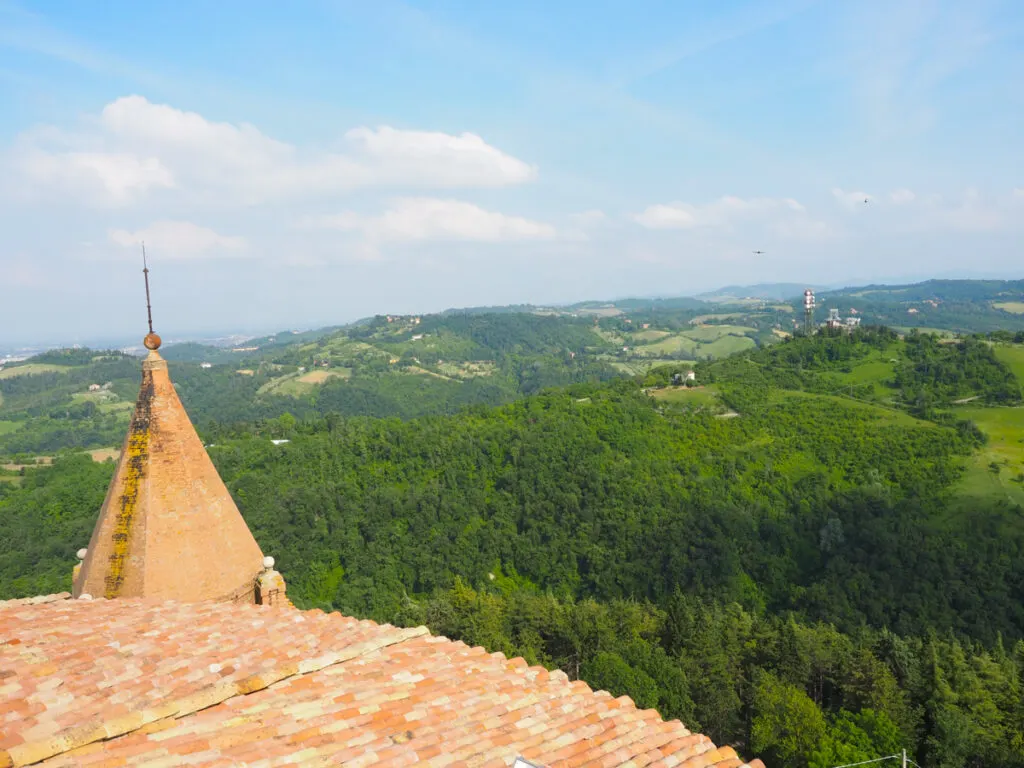 And if that's too far, then just wander the city, spotting the Fountain of Neptune and exploring the nooks and crannies of this old university town.
But for dinner, be sure to head to Osteria Broccaindosso for ricotta tortellini with sage, eggplant parmesan, and tiramisu.
Day 5: Eat Your Way Through Modena
On day 5, you'll be leaving Bologna for half the day to enjoy a smaller town called Modena, just 25 minutes from Bologna via train. This is where balsamic vinegar comes from!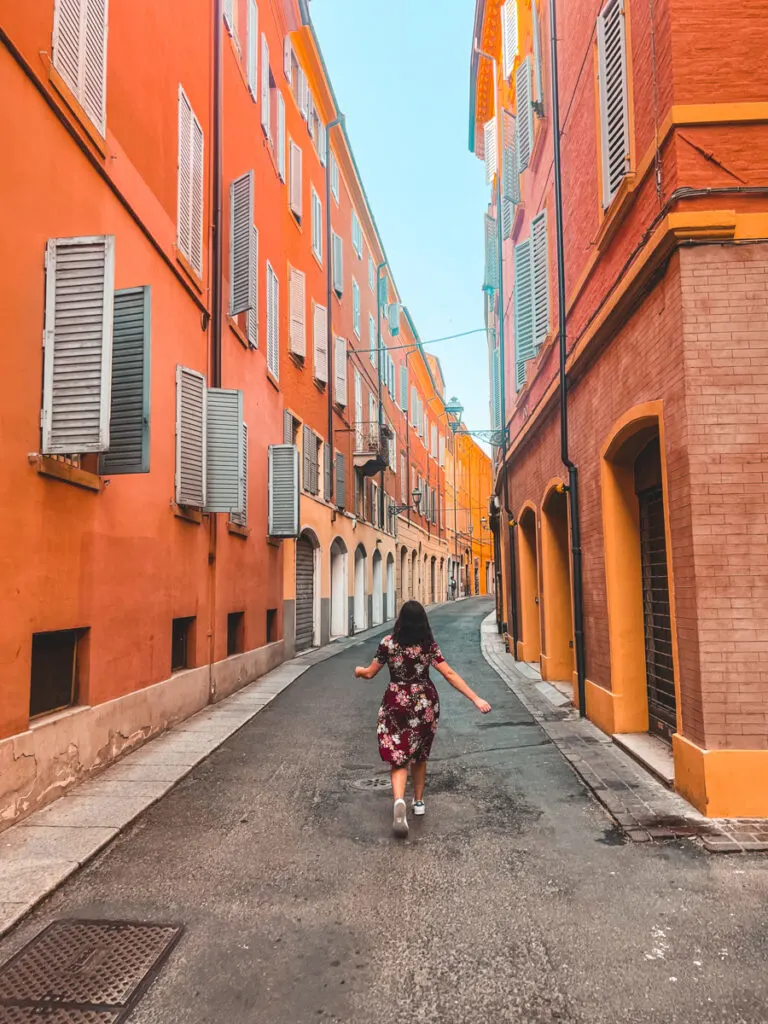 And the best way to visit this food-centric town? By taking a food tour! Taste Bologna has a Modena tour that includes stops at the local market for parmesan tastings, a local shop for a balsamic tasting, a coffee bar with a traditional Modena breakfast: gnocco fritto, a place to try the famous flat pressed sandwich called tigelle, and even a pastry shop for local desserts.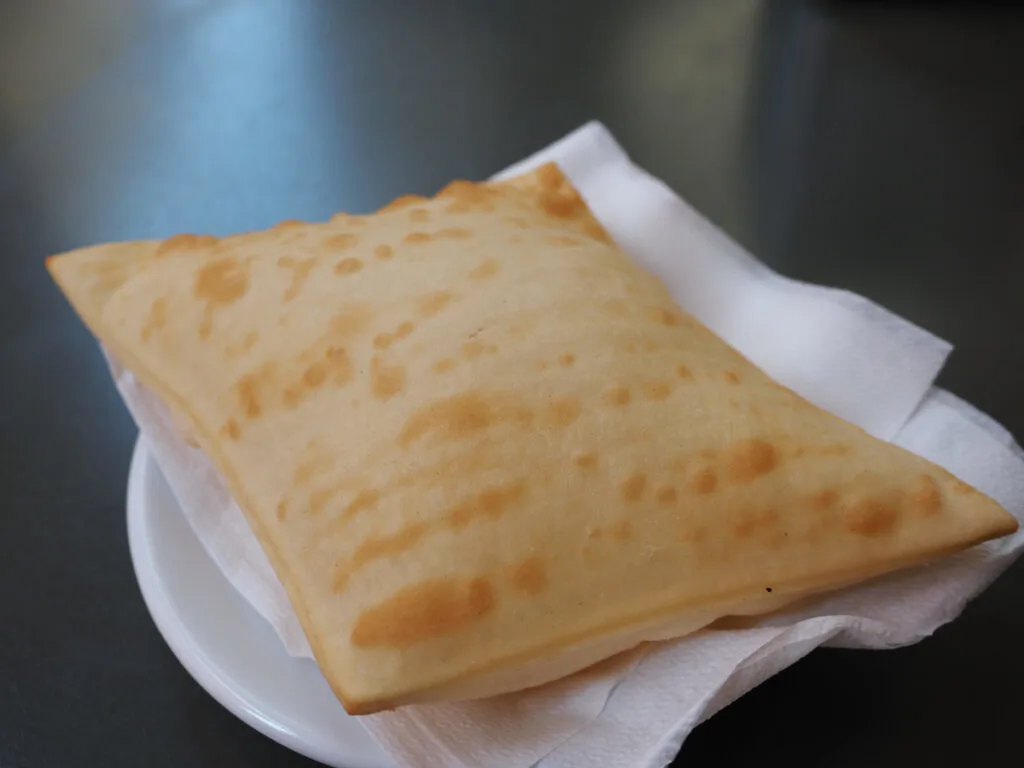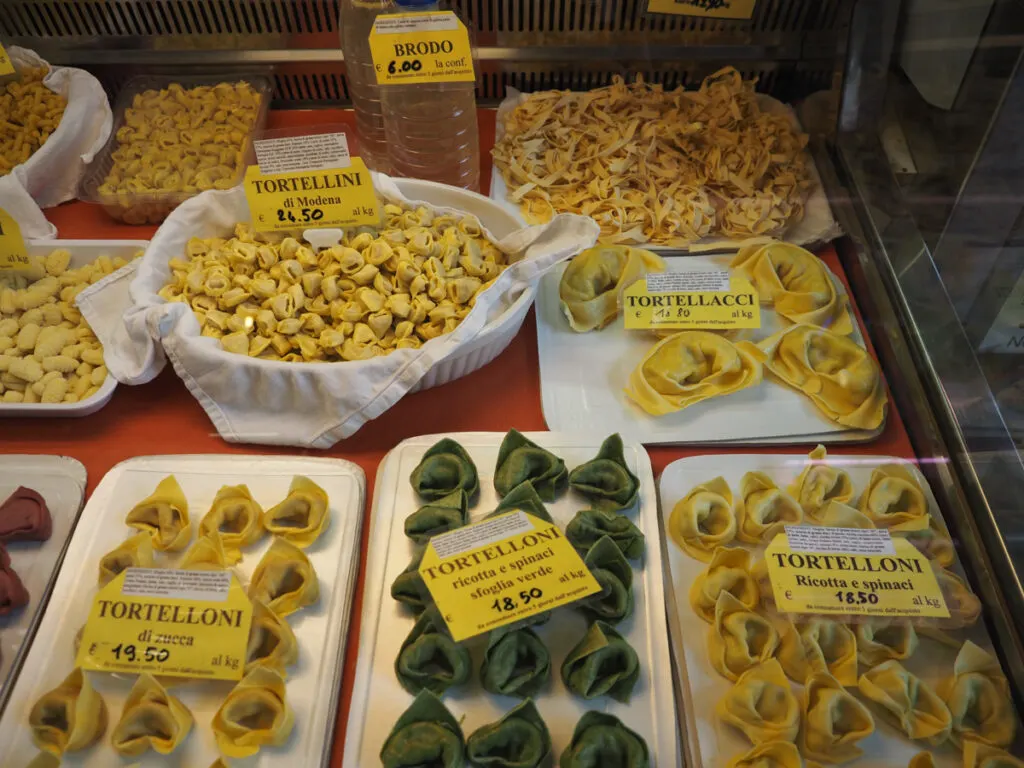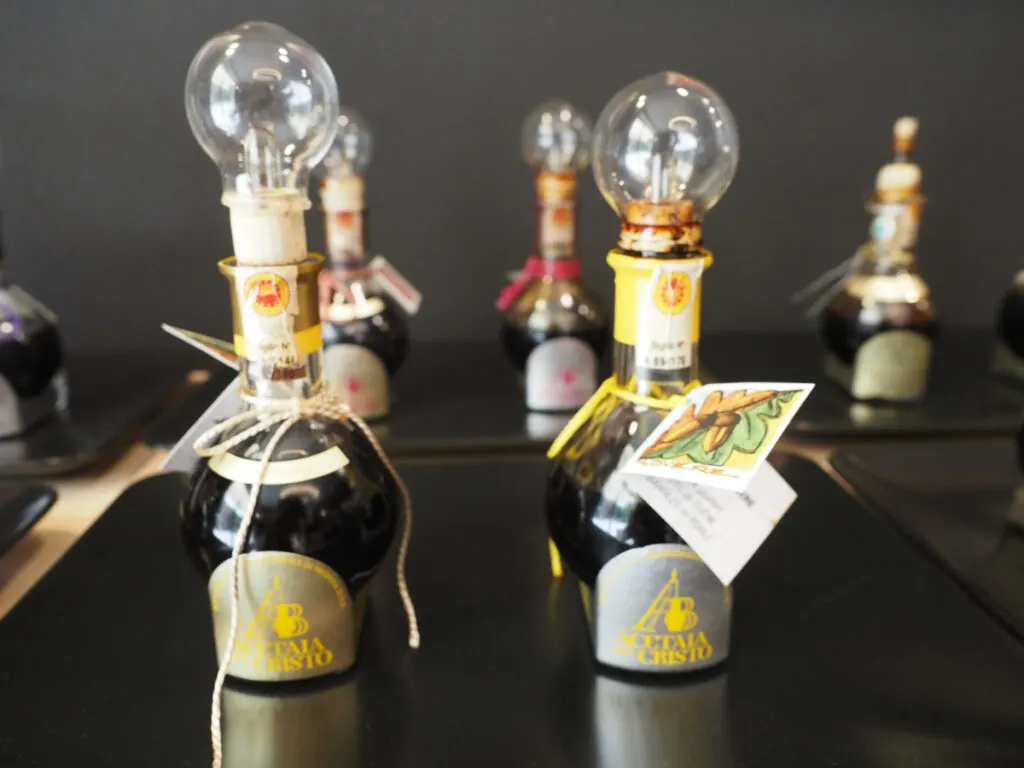 Our local guide was super knowledgeable, and each bite was incredible. It truly was one of the great pleasures of life to taste food where it is from. Book it here!
Aside from the food tour, though, Modena is stunning with its Piazza Grande, and you can even pop into the Duomo di Modena for another beautiful cathedral.
After exploring Modena, head back to Bologna for aperitivo. Luckily, being a university town, you can find great drink deals, especially near the university.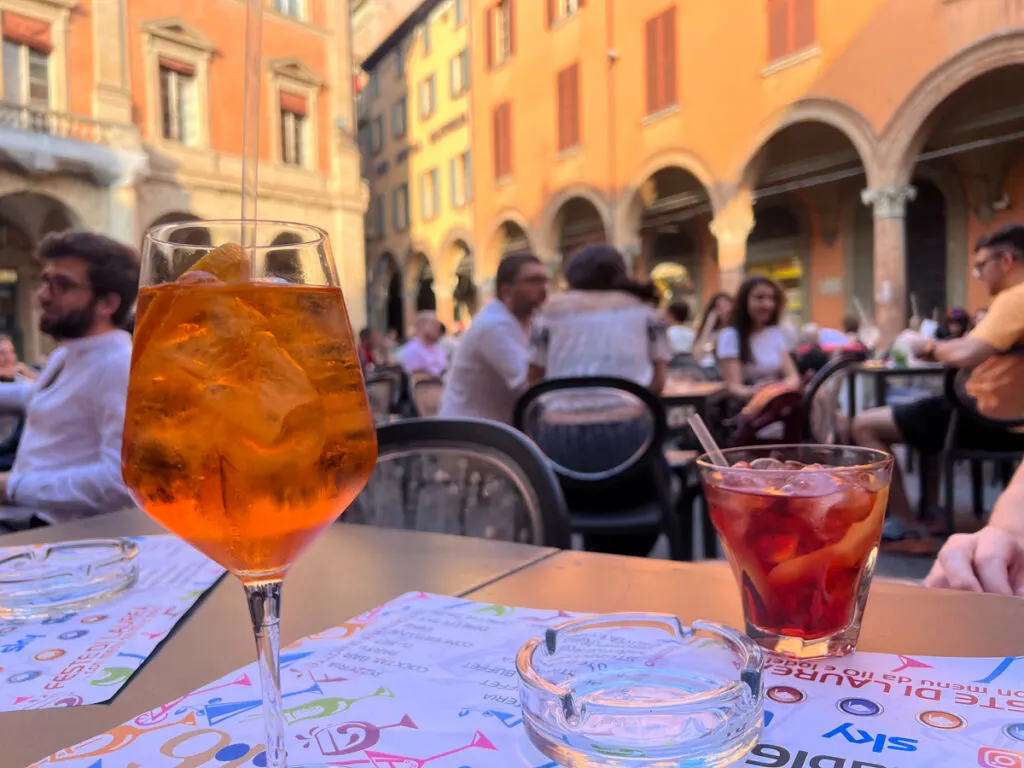 We enjoyed Lab 16 as it was an outdoor bar in the most charming square with a gorgeous cathedral next door.
And for dinner, definitely make a reservation at Vicolo Colombina. You must get the tortellini in broth, a signature dish of the region. I honestly thought it would be too simple but it is perfect and so flavorful. Another star from dinner was the cockerel with truffles. Yum.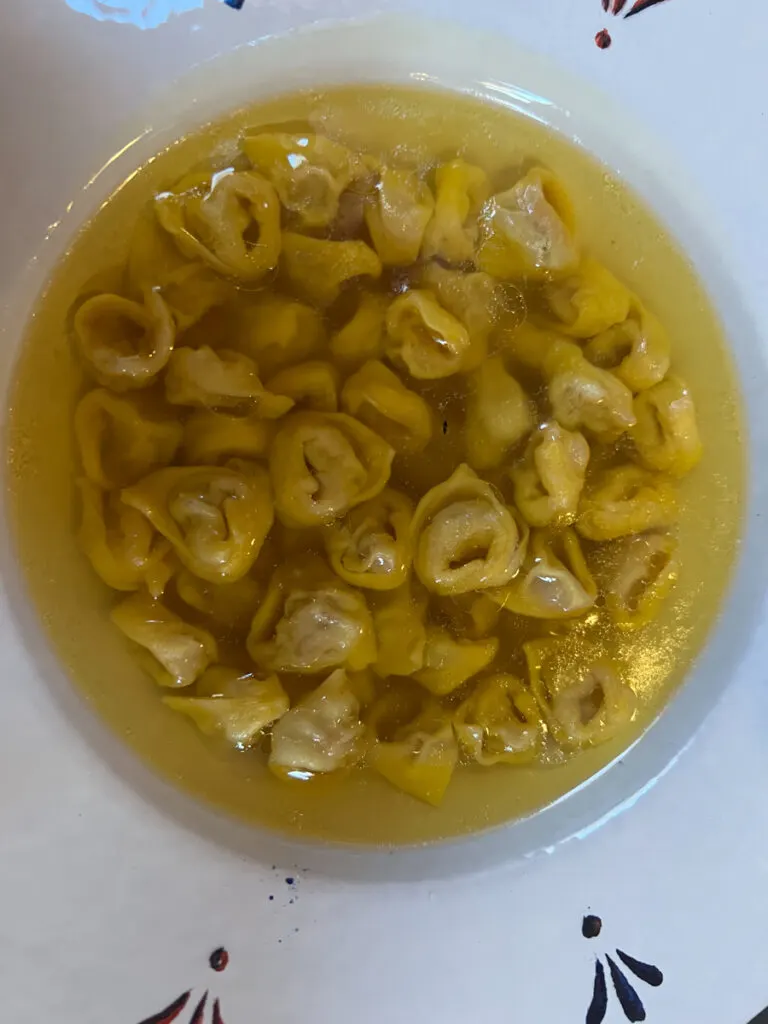 This turned out to be one of our favorite meals in Italy and I can't recommend it enough!
Now it is time to rest up before your time in Rome!
Where to Stay in Bologna: Casa Bertagni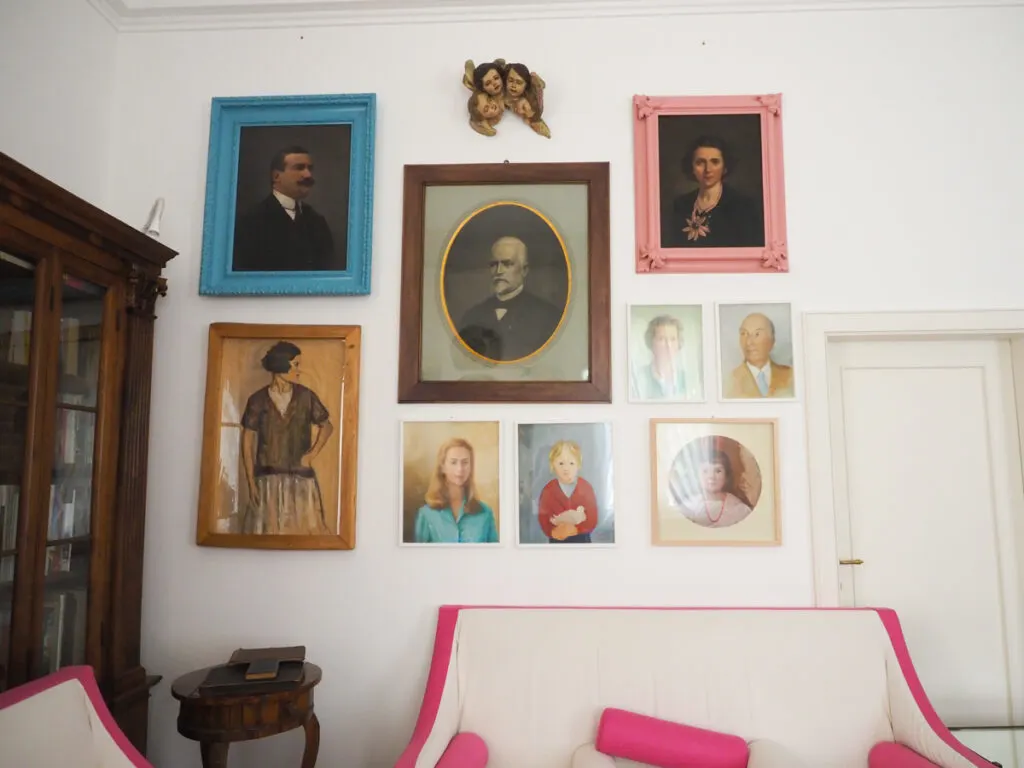 This boutique hotel has stunning rooms and was actually the owner's grandparents' home back in the day. All the decor is antiques from his family, and it is such a beautiful and welcoming place to relax after a day of exploring and eating in Bologna. Prices start at around $167 per night.
Day 6 of Your Italy Off-the-Beaten-Path Itinerary in 7 Days: Pasta, Colosseum, and a Hidden Gem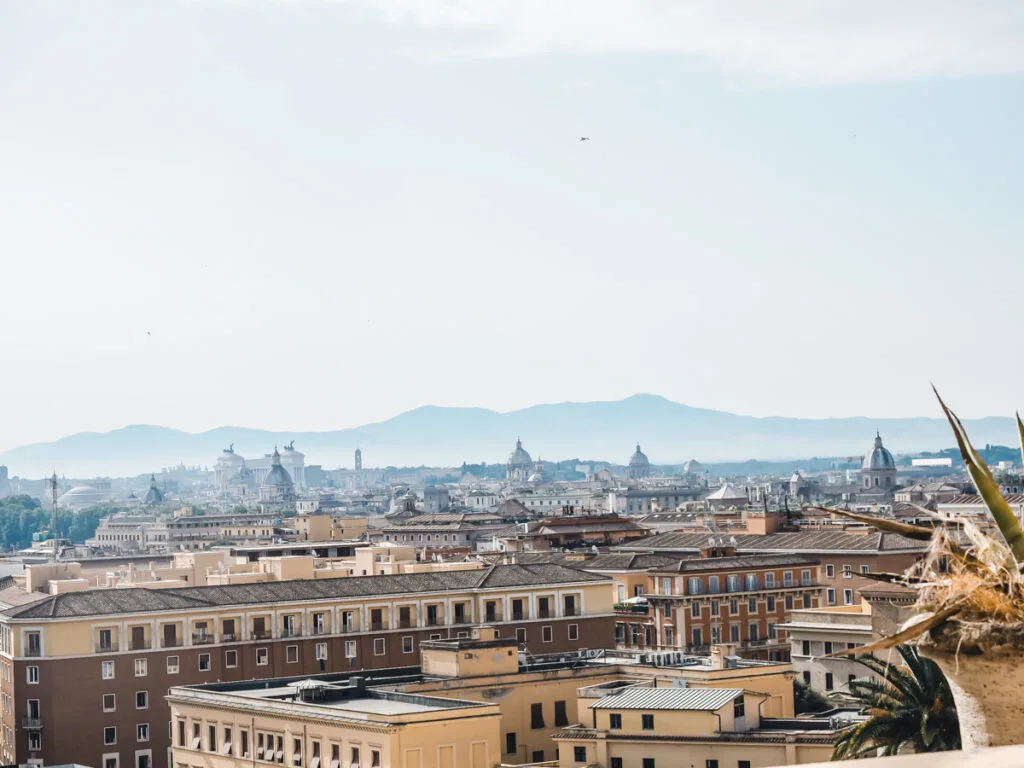 And now, for the last of your 7 days in Italy itinerary, you've got to visit Rome.
I know, it isn't exactly off-the-beaten-path, but if this is your first time in Italy, as it was Chris's, you've got to visit at least for a couple of days.
Take the train into Rome and get settled into your hotel (we loved the Trastevere neighborhood!) before grabbing delicious Neopolitan-style pizza and beers at Peppo al Cosimato.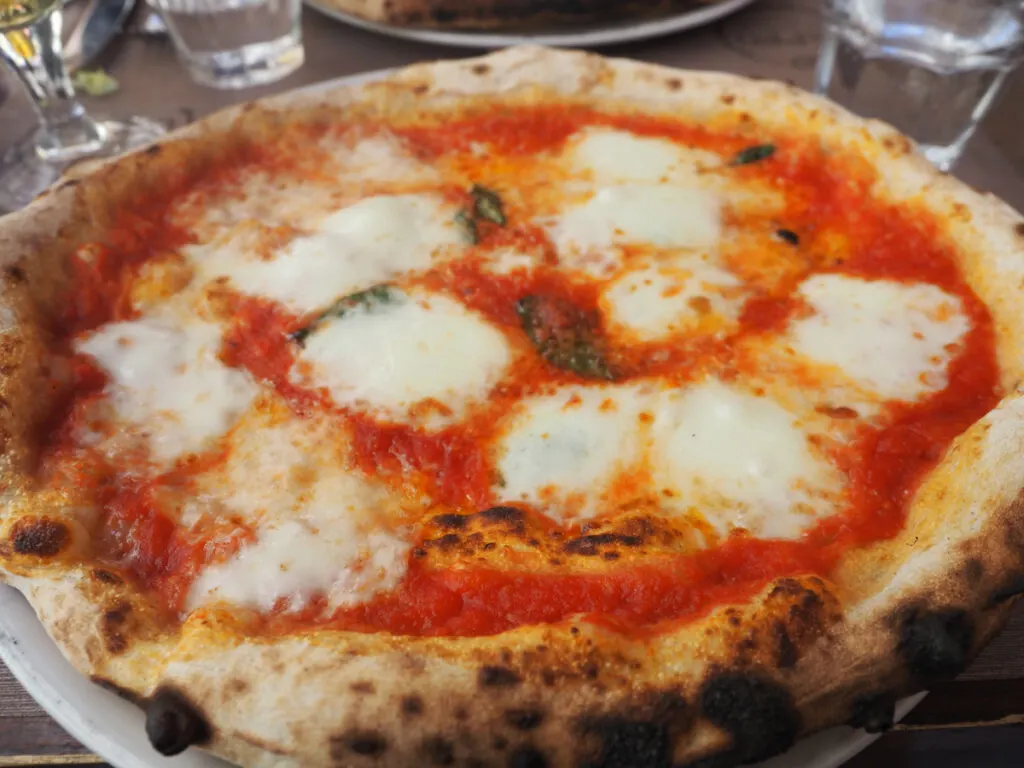 Take your time enjoying pizza before wandering over to the iconic Trevi Fountain. But while that is super crowded, did you know you can go under the fountain to see archeological ruins?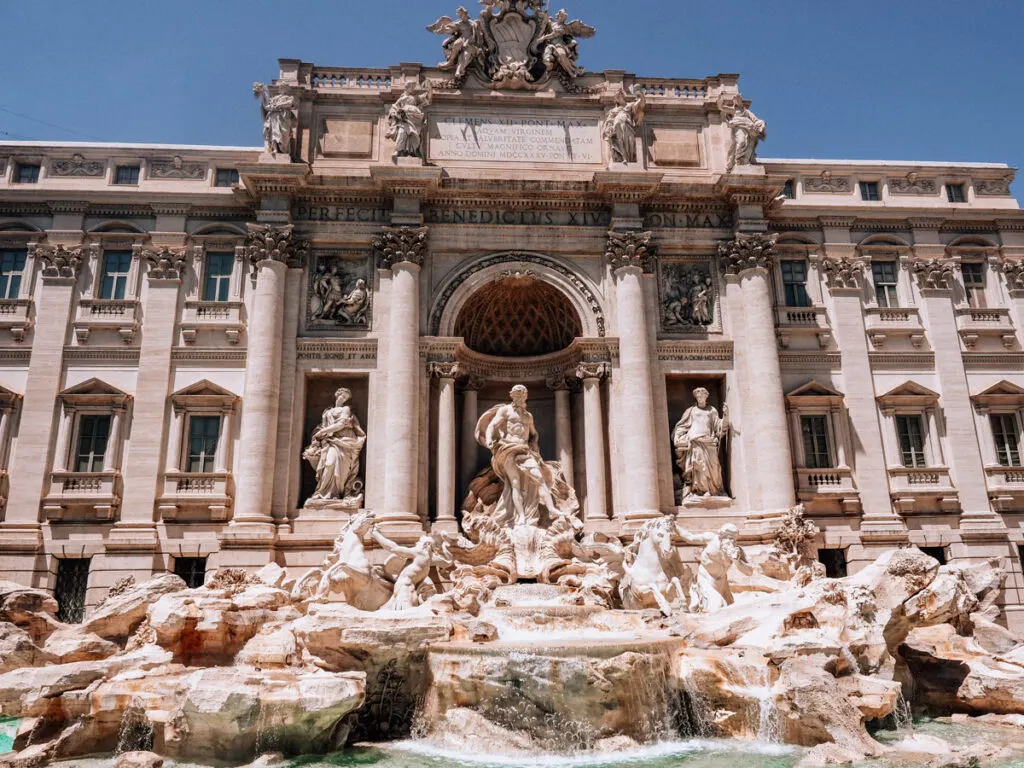 The Vicus Caprarius ruins are just around the corner from the Trevi Fountain and you can see the water flowing down here. It is a bit of a hidden gem nobody knows about, so you can easily get in without fighting crowds.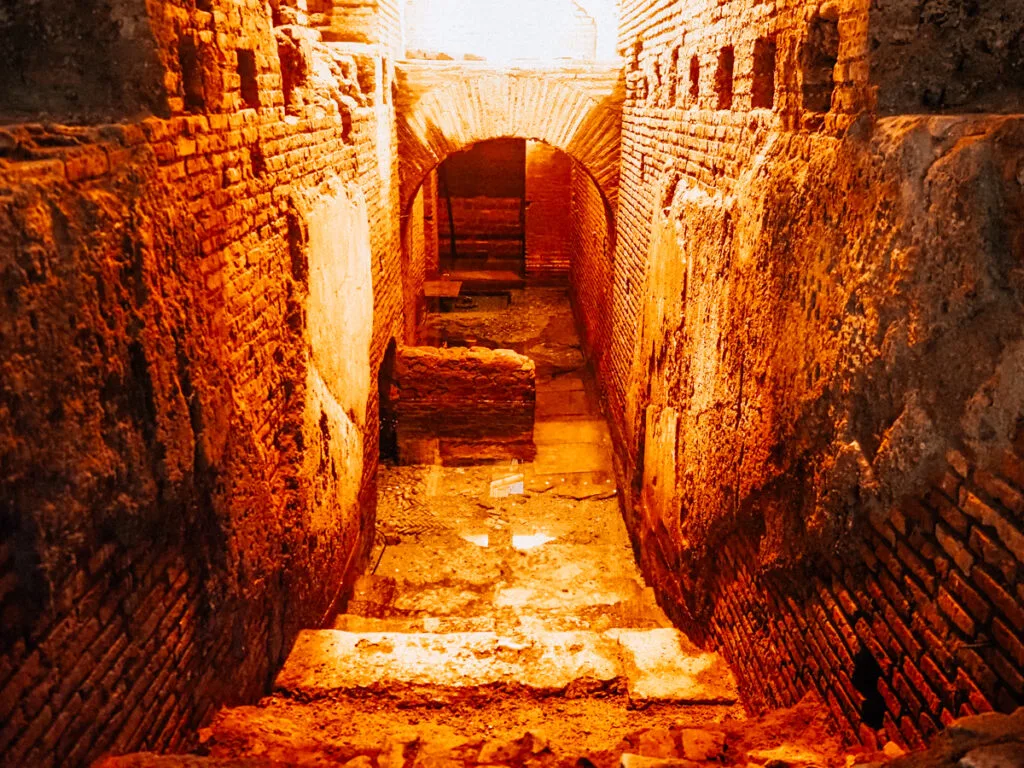 After that, I recommend wandering over to the Colosseum for a tour. I highly recommend booking a tour of the Colleseum and Roman Forum, just to get more context, but also to skip lines and potentially see more!
Our tour allowed us entry onto the arena floor! Walk the streets of Ancient Rome in the Forum, spot the best views of the Colleseum, and take in the history of the area during a tour. Book it here!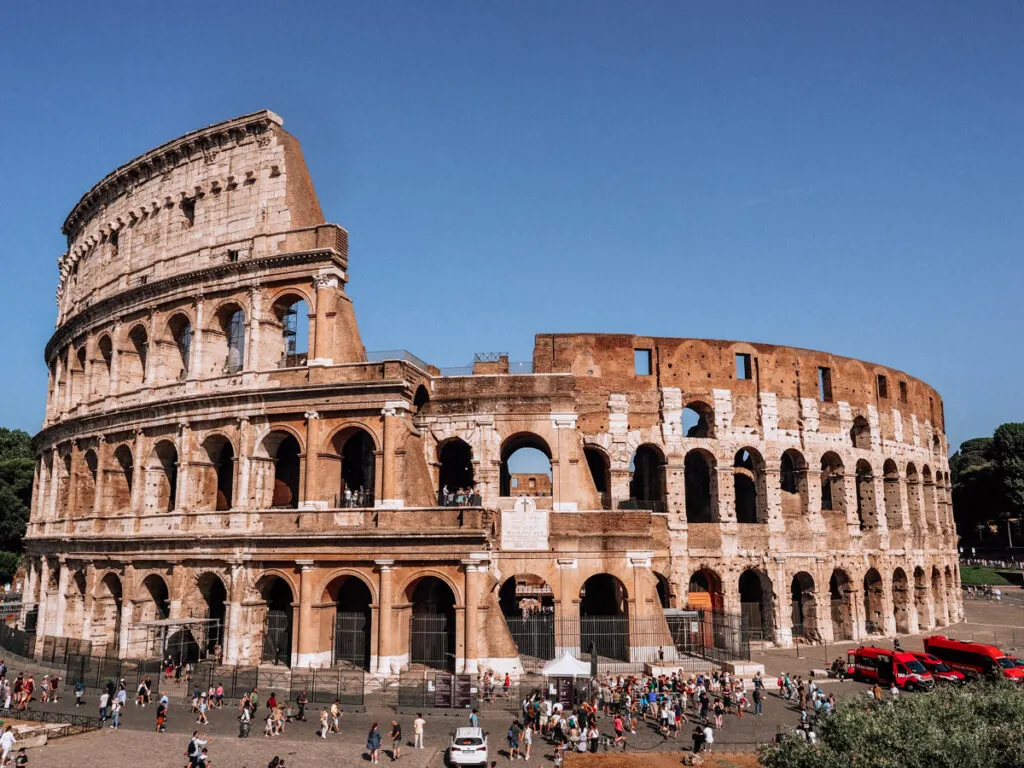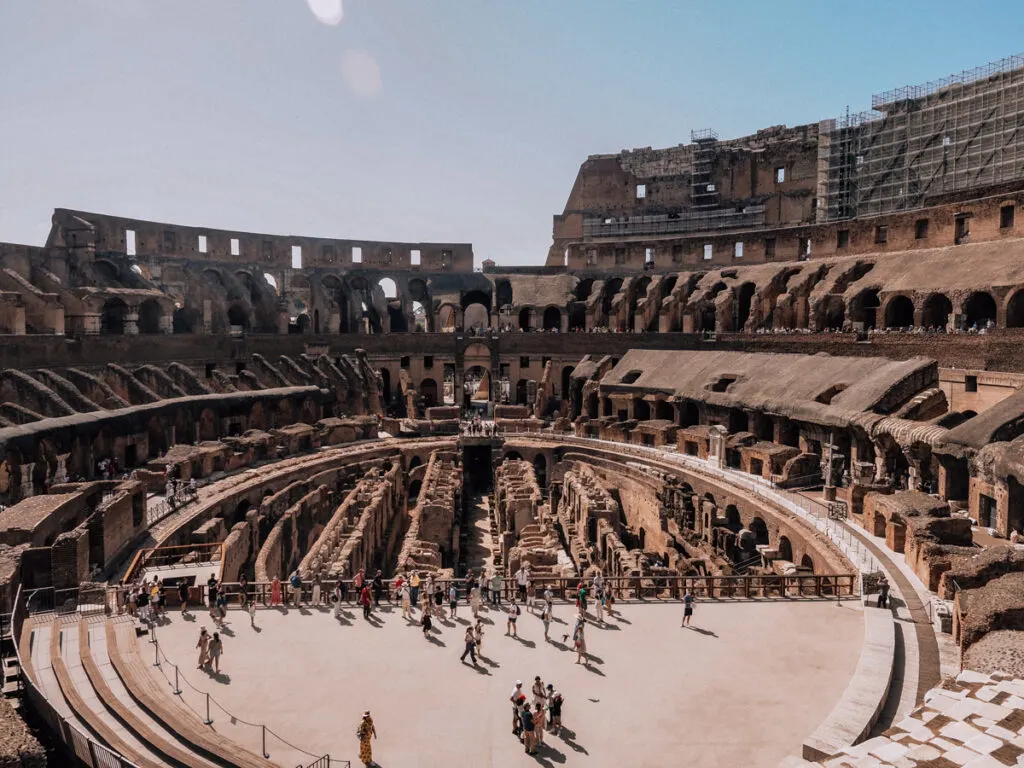 I suggest doing a late afternoon tour, as it'll be a bit less crowded than earlier in the day. Then, you can get an aperitivo afterward (you're enjoying the pleasures of life here in Italy, remember?) before getting dinner.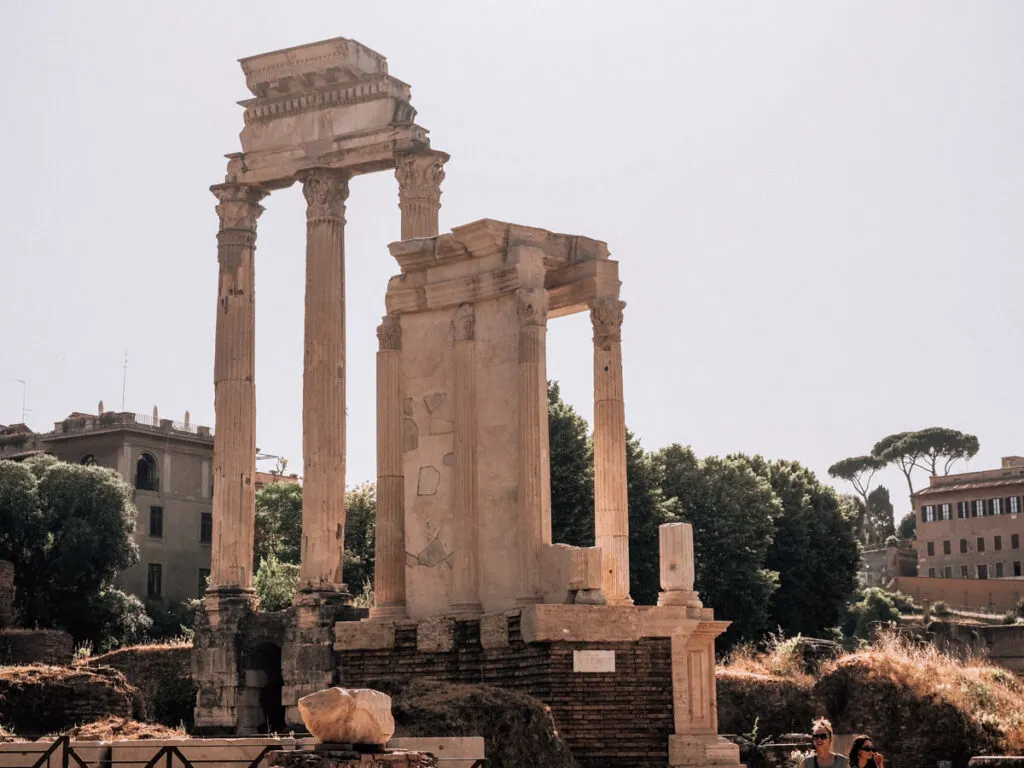 Afterward, it is time to head to dinner. Be sure to book reservations at Roscioli Salumeria. This Michelin-Guide restaurant is popular for a reason. For starters, the deli counter offers ample amazing salami and cheese. They also have an extensive wine selection- perfect if you want to sip more Barolo or try wine from other regions in Italy.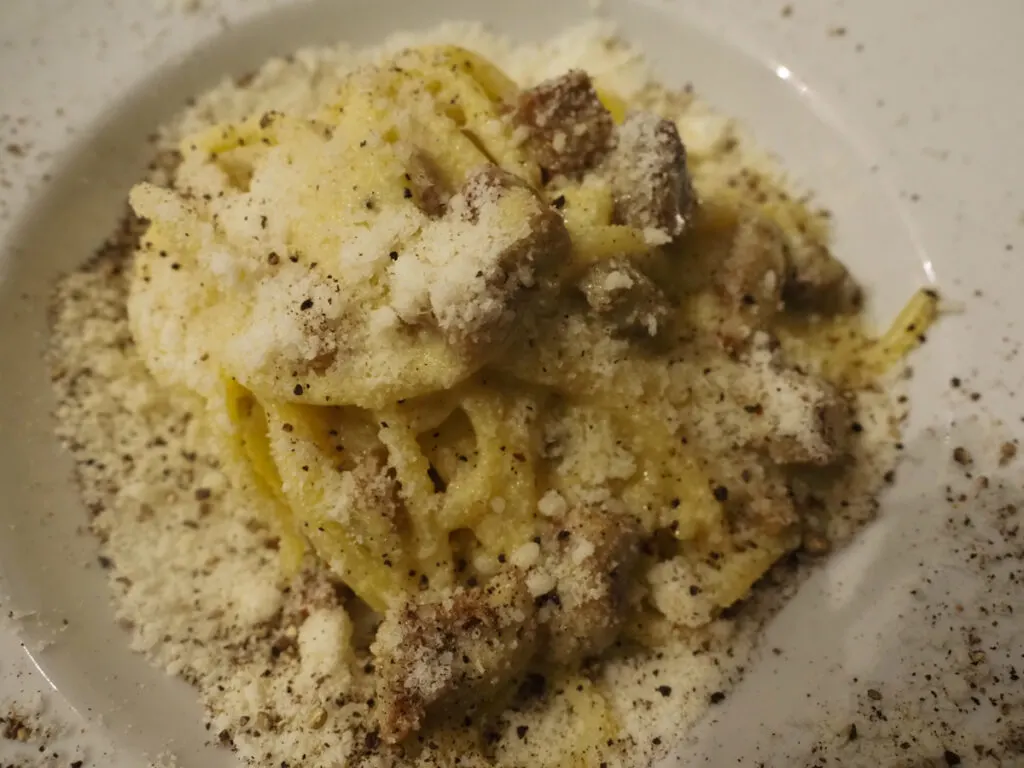 But you've got to try some of Rome's most famous dishes: carbonara and cacio e pepe. We recommend getting one per person and splitting because you'll want to try both. They're so freaking good. The egginess of the carbonara with the crunchy and salty guanciale is incredible.
And you can never go wrong with a creamy, salty, peppery cacio e pepe.
Post dinner food coma, it is time to head to bed for your last day in Italy.
Day 7: Vatican City, DIY Food Tour, and the Best Cacio e Pepe of Your Life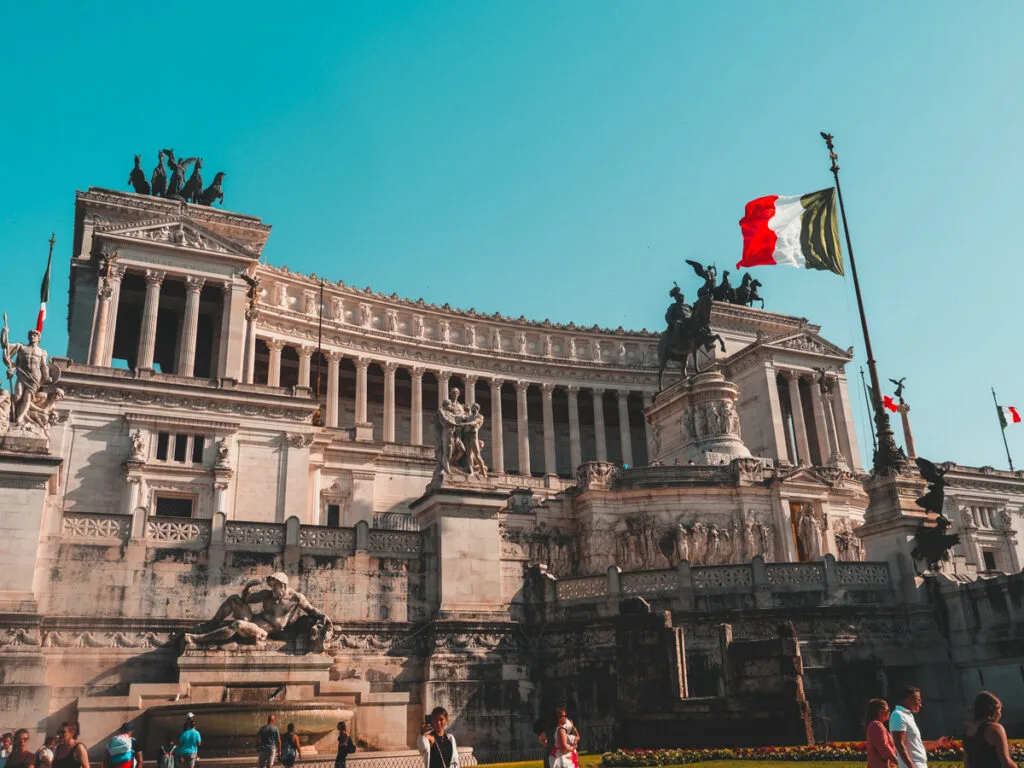 For your last day, you've got to see a couple more famous Roman sites including the Pantheon and the iconic Vatican City.
Definitely wake up early and take the Walks of Italy Pristine Sistine Chapel Tour. Vatican City is swarming with tourists all the time, so I highly recommend booking a tour ahead of time. The Walks of Italy tour lets you in early to beat the crowds.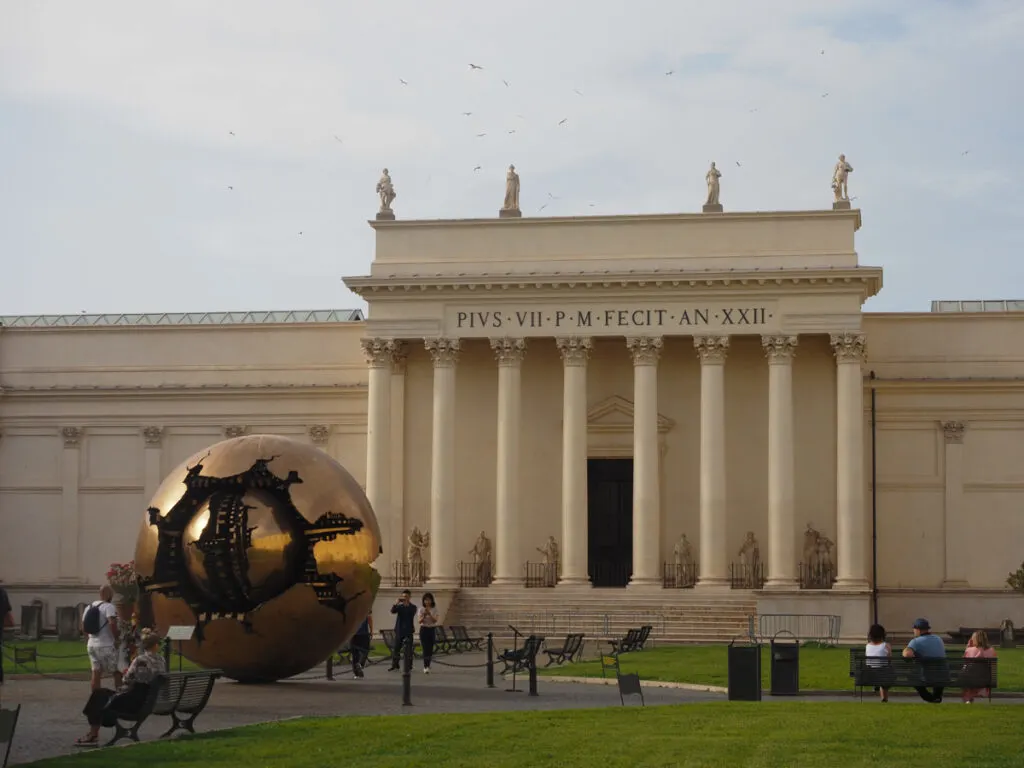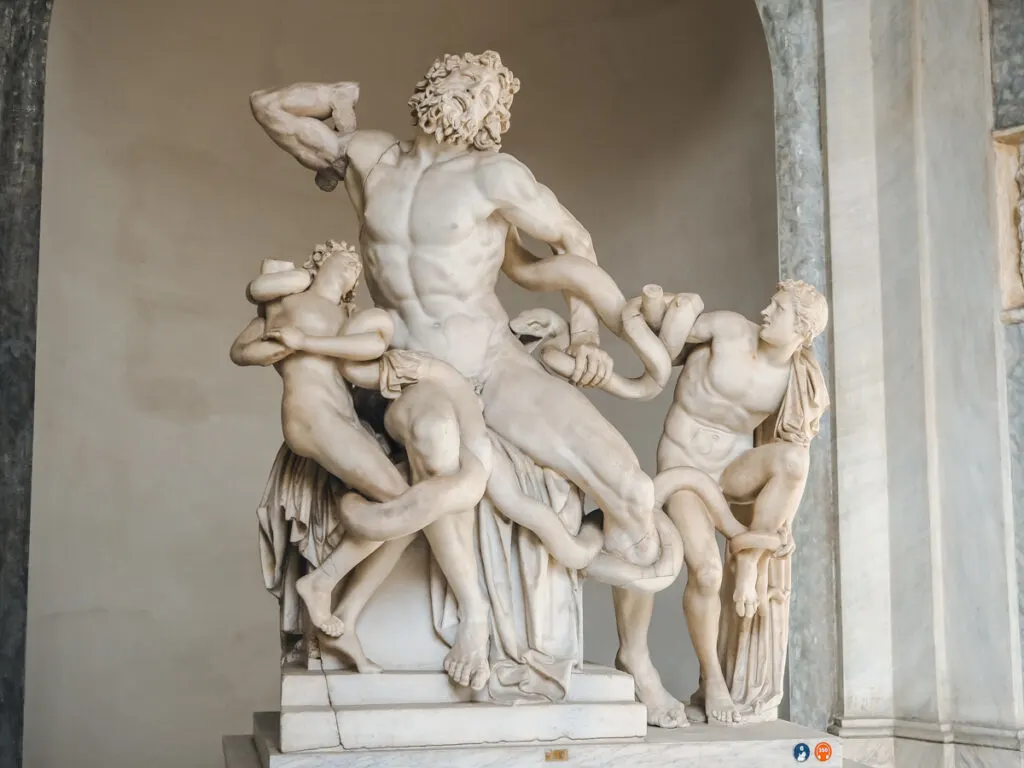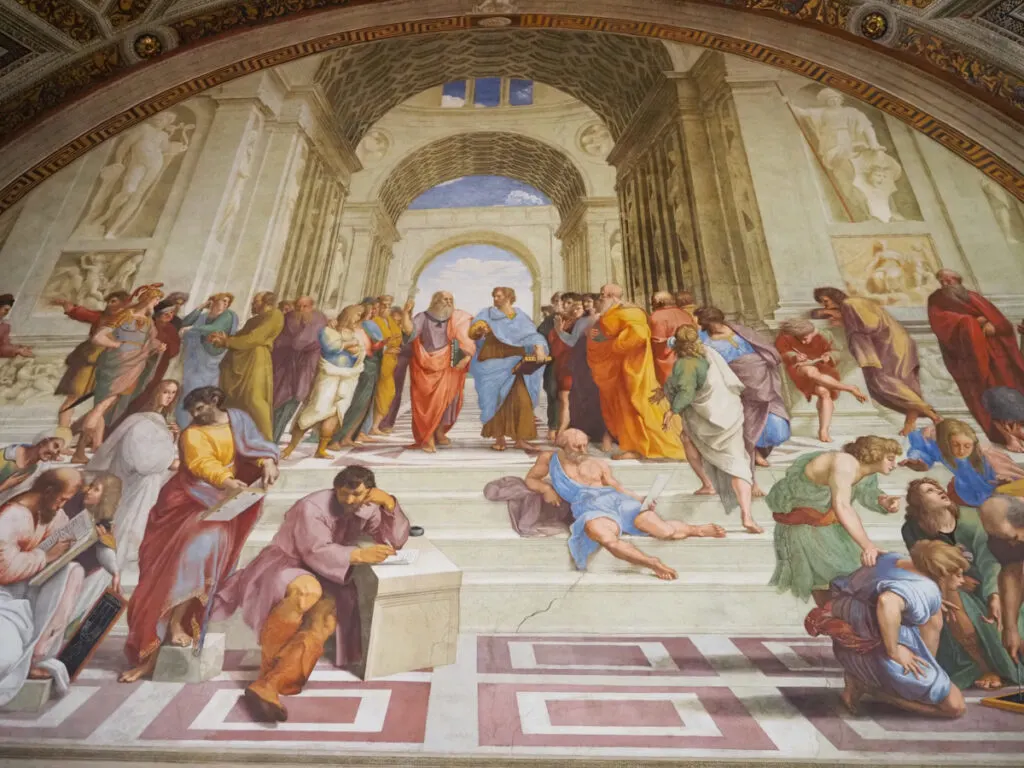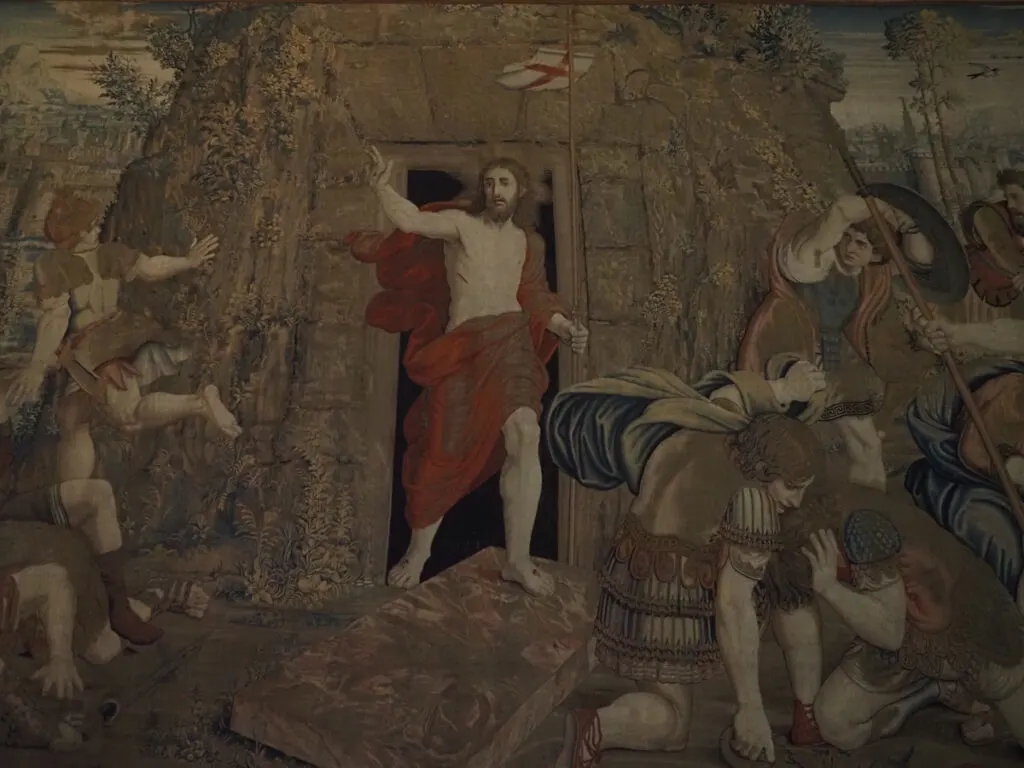 This 4-hour tour is packed with great information from your guide. Our guide was an art history buff, so she had so many good explanations of the various artwork we saw in the museums.
But the highlight of the tour is visiting the Sistine Chapel. It is breathtakingly beautiful. Book it here!
Afterward, you are welcome to visit St. Peter's Basilica, but be warned: it can be super busy. The wait to get through security was 3 hours when we visited last time, and there isn't a skip the line.
However, you can also book the early morning St. Peter's Basilica Tour for another morning to avoid crowds.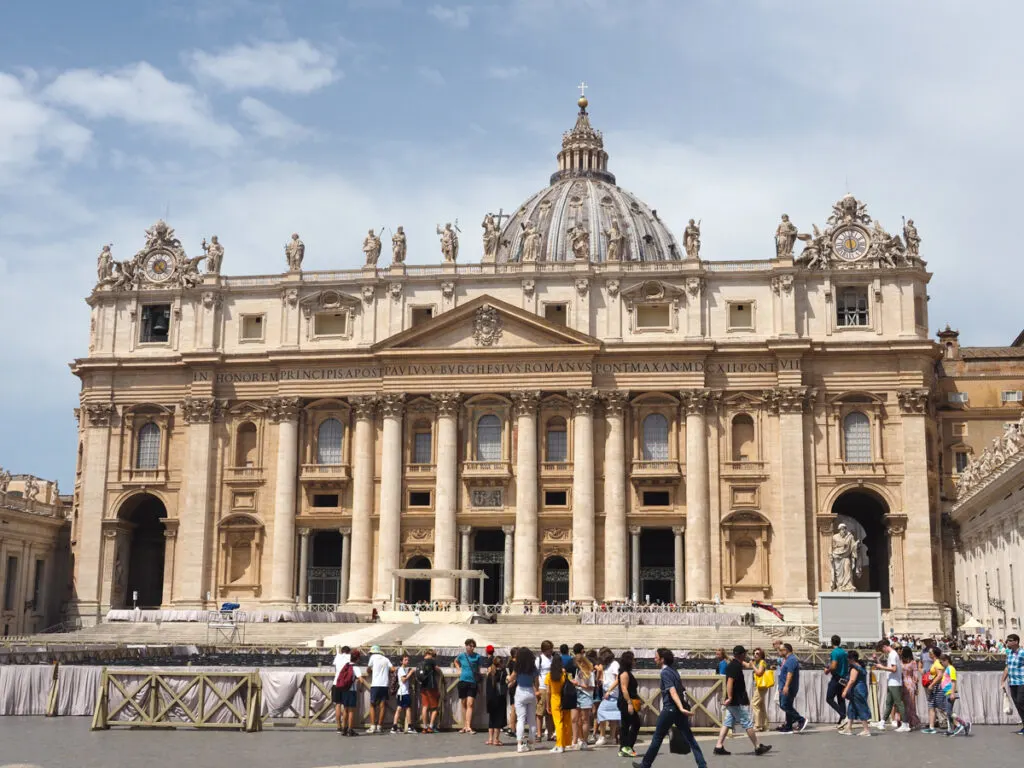 After exploring the glories of The Vatican, you can head back to the Trastevere neighborhood to do what I call a DIY food tour.
Stop at Casa Manco for traditional Roman pizza. Sold by weight, you order up the slices you'd like. They have various flavors based on seasonal ingredients, from zucchini flower and burrata to margarita and all things in between.
We ended up splitting several slices and loved them all!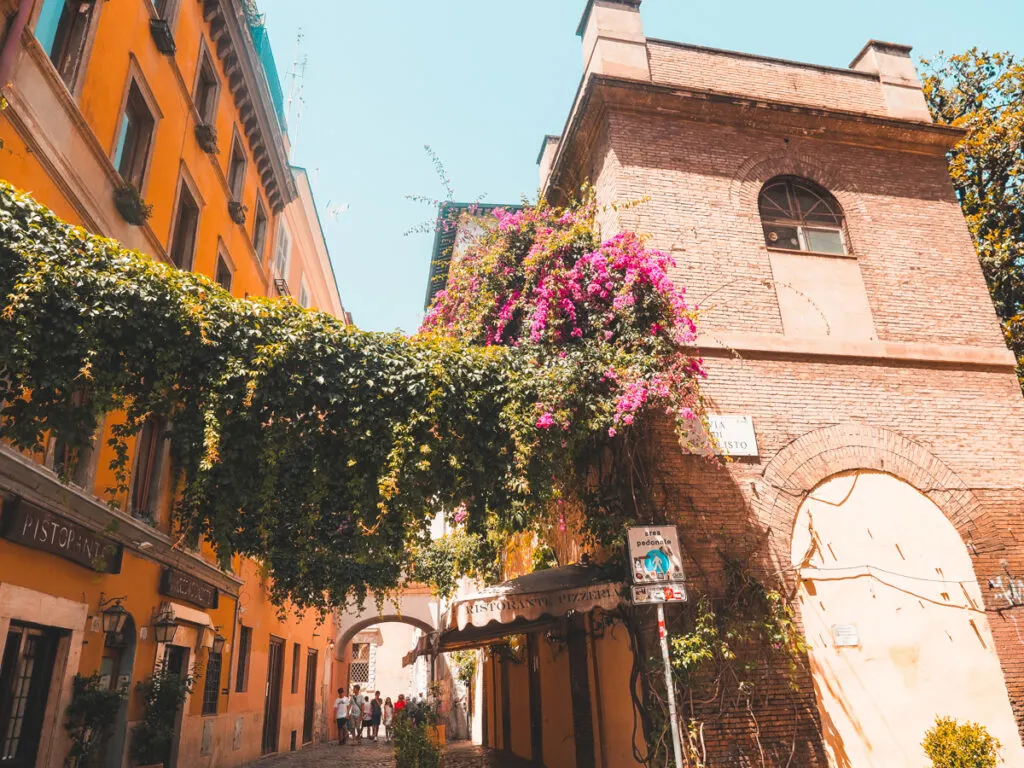 Afterward, head to Suppli Roma for arancini balls full of rice, meat, and cheese.
To walk it off, head to the Pantheon, one of the best-preserved Ancient Roman buildings. And for more fun places to visit as you wander around, check out San Luigi dei Francesci or Sant'Agnese in Agone.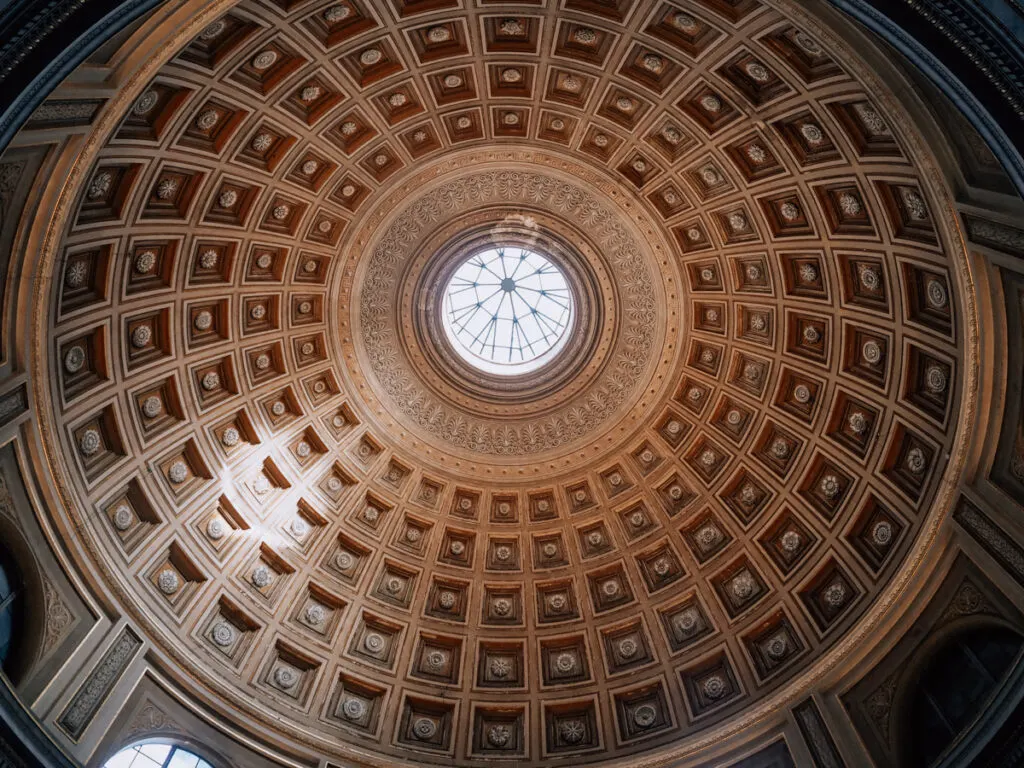 After all of that exploring, it is time for one last aperitivo in Trastevere at Ercoli. This was easily our best Aperol spritz and negroni of the trip. Plus, they have great olives to pair it with.
Then, it is time for your last big meal and it's the best thing ever: Roma Sparita. Tucked away on a cozy piazza in Trastevere, this place has the best cacio e pepe around.
Start with the mussels and mozzarella before ordering the best cacio e pepe you've ever had served in a cheese bowl.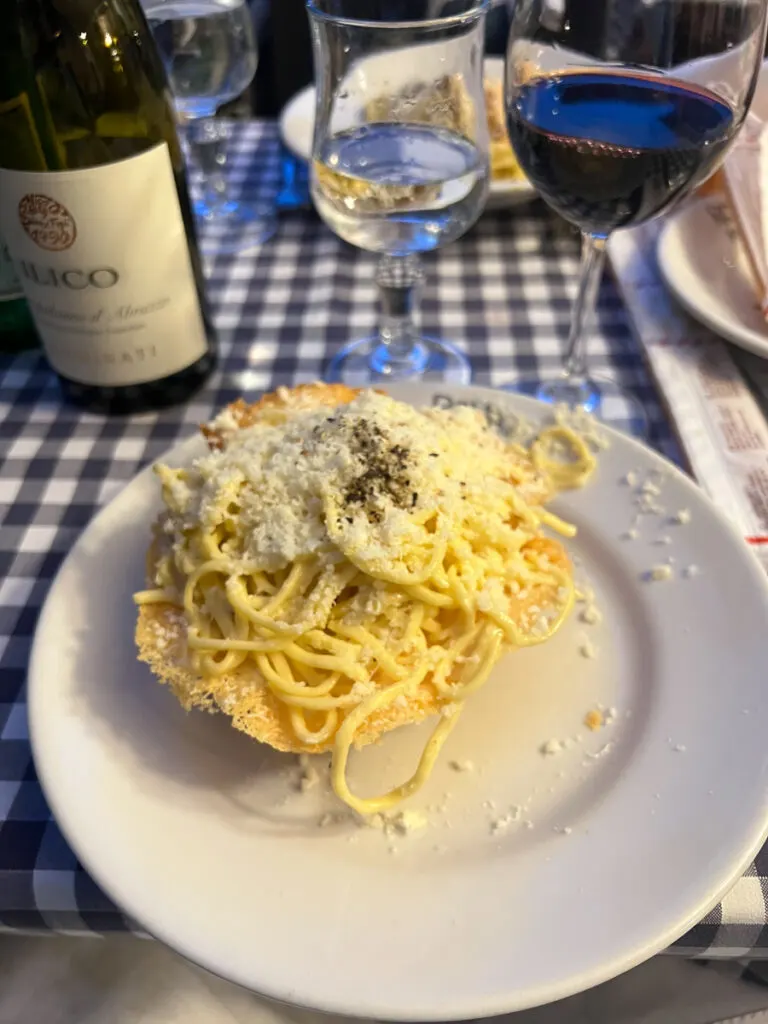 The carbonara is also amazing, but everyone loves the cacio e pepe, and for good reason. We were sad when the meal was over. Be sure to make reservations as this place fills up fast and is very popular.
After that last dinner, that wraps up your Italy off-the-beaten-path itinerary for food and wine lovers. You'll be sad to leave, but you'll have left with memories of the beauty of Italy and an appreciation for Italian food, wine, and culture.
Where to Stay in Rome: Hotel Residenza San Calisto
This hotel in the Trastevere neighborhood is adorable with beautifully decorated rooms, a charming lounge area, and very helpful staff. Prices start at around $175 per night.
If You Have More Time in Italy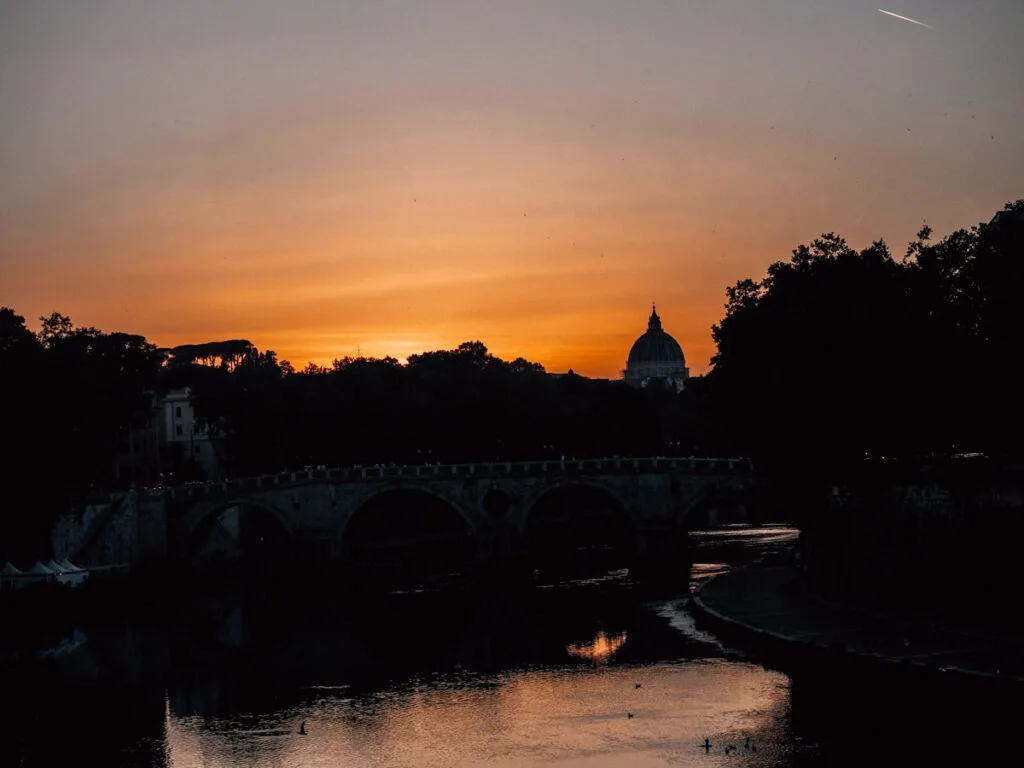 If you have even more time in Italy, the options are endless. You can visit the other big cities including Venice, Florence, and Naples. You can also spend more time in Rome.
There are also the Dolomites, various lakes, beaches of the Cinque Terre and Amalfi Coast, the islands of Sardinia or Sicily, and more.
You could spend months in Italy, so you really can't go wrong with any of these options if you have more time.
Tips for Visiting Italy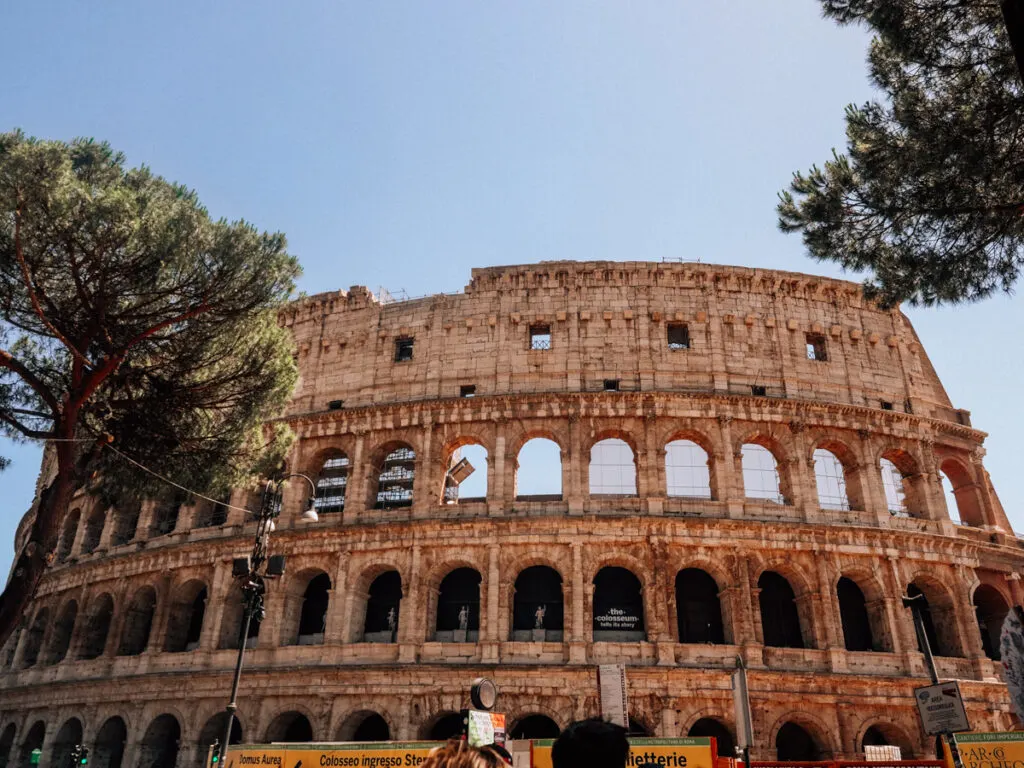 Here are some tips for visiting Italy:
When to Visit: Opt for late spring or early October for the best weather conditions (i.e. less heat) and fewer crowds than in summer. April and October are lovely months to come, and October is delightful in Piedmont as it is harvest season for the wine and truffle season.
Getting to Italy: I recommend flying into Milan and flying home from Rome for this itinerary. You can easily book an open-jaw ticket for this and it is a popular option for many people visiting Italy. I love checking Skyscanner for the best prices!
Getting Around Italy: The train system in Italy is extensive, so you can easily get around via train. We took the train to each stop on our trip and didn't have any problems. However, strikes can happen and delays are common. Be sure to check the news in advance. Book tickets on Trenitalia.
Travel Insurance: Always get travel insurance, especially when you travel internationally. It helps cover things like trip cancelation and interruption, baggage delay, etc. We use World Nomads.
What to Wear in Italy: This largely depends on the weather, but, in general, bring comfortable walking shoes, as you'll likely be walking around cities. I love my Adidas shoes for this. Also, in the summer, pack cool clothes like dresses, shorts, etc.
Trip to Italy Cost: Curious about how much to budget? We have a whole guide on how much a trip to Italy costs!
That is it for the ultimate 7 day Italy off-the-beaten-path itinerary. If you love the simple pleasures of life like fresh pasta, bold wine, and time with your lover, this is the perfect way to spend time in Italy.
Thank you to Taste Bologna and Walks of Italy for comped tours during our itinerary. As always, all opinions are our own.
Want more Europe travel ideas? Check out these posts!
Pin it here!