Some posts on this site contain affiliate links, meaning if you book or buy something through one of these links, I may earn a small commission (at no additional cost to you!). Read the full disclosure policy here.
---
Lisbon (and Portugal) has caught a lot of buzz over the last few years as a fantastic destination to visit during a trip to Europe. And after having been to Lisbon in 2 days, I can totally see why. With stunning tile work on the streets and buildings, rolling hills that overlook the impressive Tagus River, and all the tasty Portuguese cuisine, it is no wonder that people are opting to visit this intriguing place.
While this old-world charming city could easily be a place to spend several weeks, if you are short on time, we have the perfect Lisbon 2-day itinerary for you.
Maybe you've already visited Paris or enjoyed the charms of Greece for a week. Either way, it is now time to now fall in love with the sights, smells, and tastes of Lisbon in 2 days.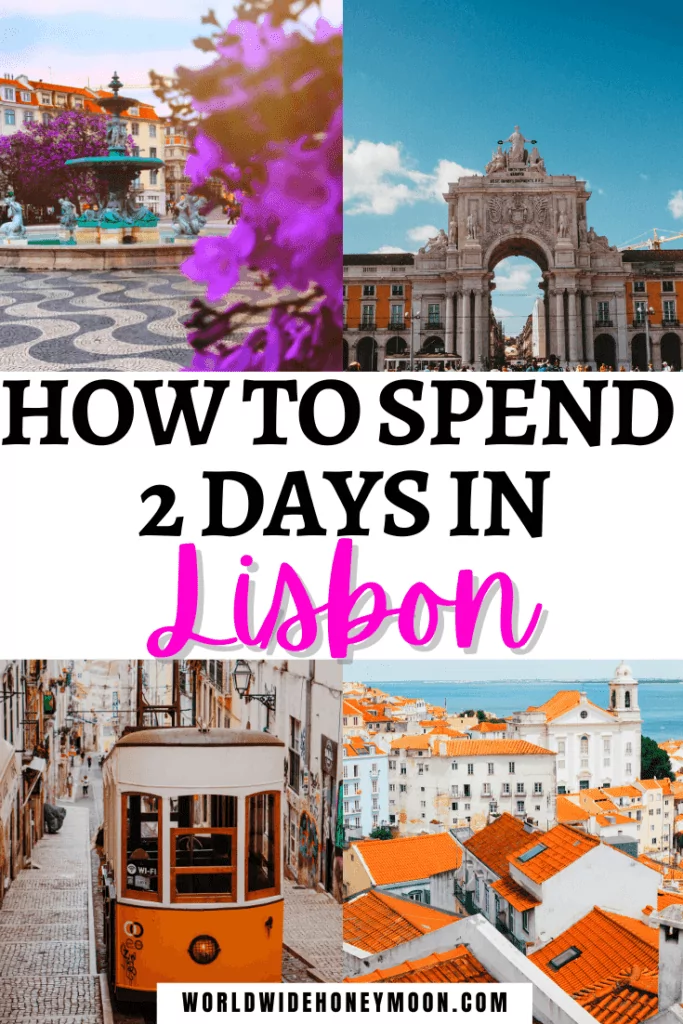 How to Get to Lisbon
Lisbon, Portugal is easy to get to thanks to many flights from the US going directly to Lisbon from cities like New York, Boston, Chicago, and Washington, DC with TAP Air Portugal. There are also direct flights from Toronto and many places around Europe have flights to Lisbon with discount airlines.
For checking the best flight prices, I love Skyscanner. From a mid-sized city like Cleveland, you can find deals to Lisbon for as little as $550 round-trip, and for larger cities like NYC, you can find a round-trip flight for only $350. You can also set up price alerts on Skyscanner to book when the price drops for a better deal!
If you're traveling from around Europe, I suggest flying a discount airline (usually under $100 round-trip) or taking a bus if you're coming from other places in Portugal or Spain! Buses from Madrid to Lisbon are around 8 hours long and cost about $39 for a round-trip ticket on The Trainline.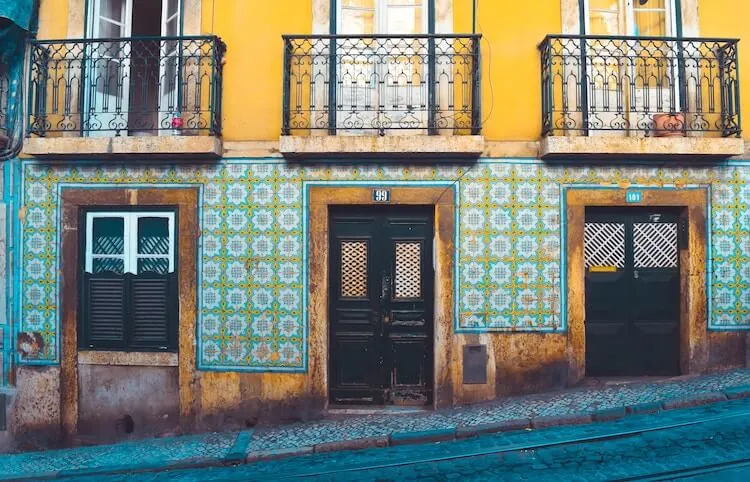 What To Do in Lisbon For 2 Days
If you only have two days in Lisbon, I highly suggest checking out some of the top Lisbon attractions like these:
Belem Tower: Built in 1515, this UNESCO World Heritage Site was created on the mouth of the Tagus River to protect the city from attack. This fortress is stunning enough on its own, but climbing to the top will show you many beautiful views of the city and river. I recommend getting a ticket ahead of time to avoid waiting in line here!
Hours: October-May (10 am-5:30 pm), May-September (10 am-6:30 pm). Closed on Mondays, New Years Day, Easter Sunday, May 1, June 13, and Christmas Day.
Ticket Price: €6 ($7) at the door, or $7.16 for a skip-the-line ticket.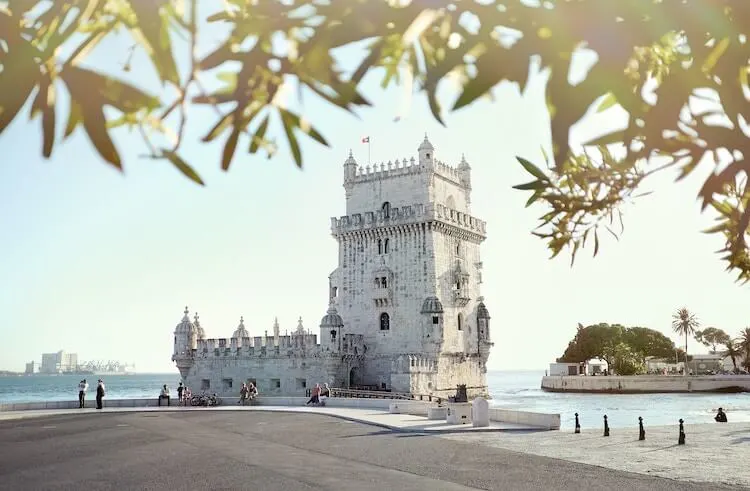 Take a Walking Tour: What better way to see the sights and learn about this historical city than by taking a walking tour? Explore the bohemian districts of Bairro Alto, Chiado, and Bica, venture around the Mouraria neighborhood with eclectic churches, mosques, and shops, walk past the birthplace of a famous Fado star, Maria Severa, imbibe on wine, coffee, and traditional pastries, and cross the river for seafood delicacies. I love this tour because it includes history, hidden gems, and food!
Time: Starts at 10:30 am or 2:30 pm and lasts 4 hours.
Cost: $71 including food and wine.
Cruise on the River: Take in the dazzling sunset from the river as you cruise along viewing all the main sites. Check out this great tour that is perfect for sunset!
Time: Varies based on sunset time throughout the year. Between 3:30-6:30 pm start time and is 2 hours long.
Cost: $54.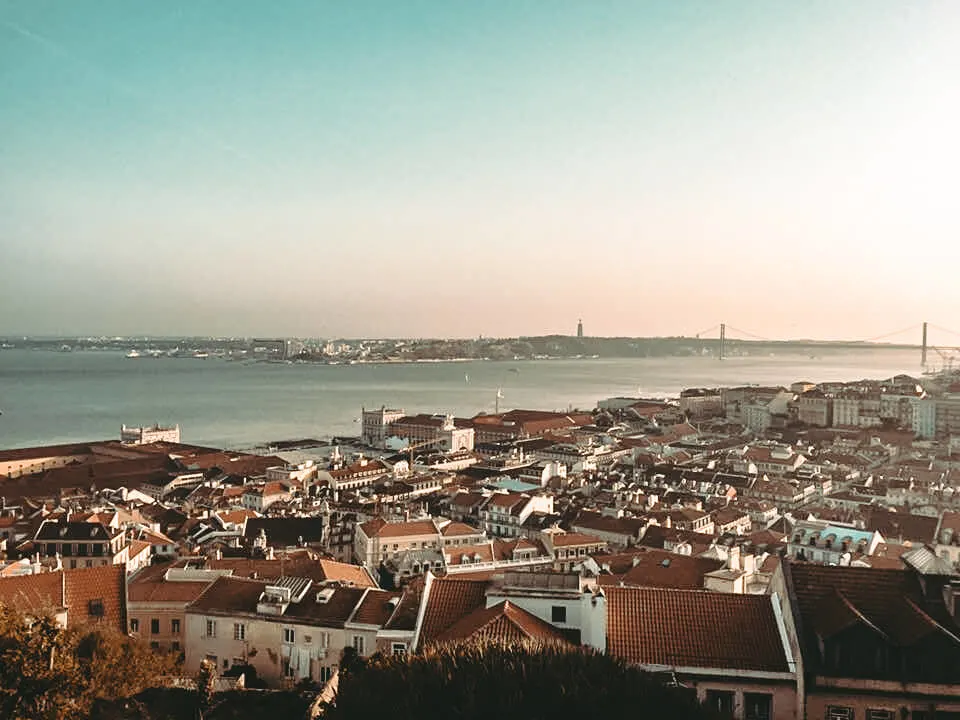 Explore the tile work! Portugal is world-renown for its tile work on buildings. And Lisbon is no exception. Wander the streets in the Alfama or Bairro Alto districts to find gorgeous tiles.
Listen to Fado: Fado is a slow, mournful type of music that is famous in Portugal. Discover the birthplace here in Lisbon and enjoy a meal at a Fado house. There is a Fado Museum you can check out to learn more too!
Fado Museum Hours: Tuesday-Friday (11 am-5 pm) and Saturday and Sunday (10 am-12 pm). Closed on Mondays, New Years Eve and Day, May 1, and Christmas Eve and Day.
Fado Museum Ticket Price: €5 ($6).
Ride a Tram: Whether you dreamed of riding these distinct yellow trolleys or you are exhausted from walking up steep hills in this city, hop on a lovely tram and enjoy the views!
Cost to Ride the Tram: €3 ($3.60) for a single ticket or €6.40 ($7.60) for a full day ticket for all public transport, including the tram.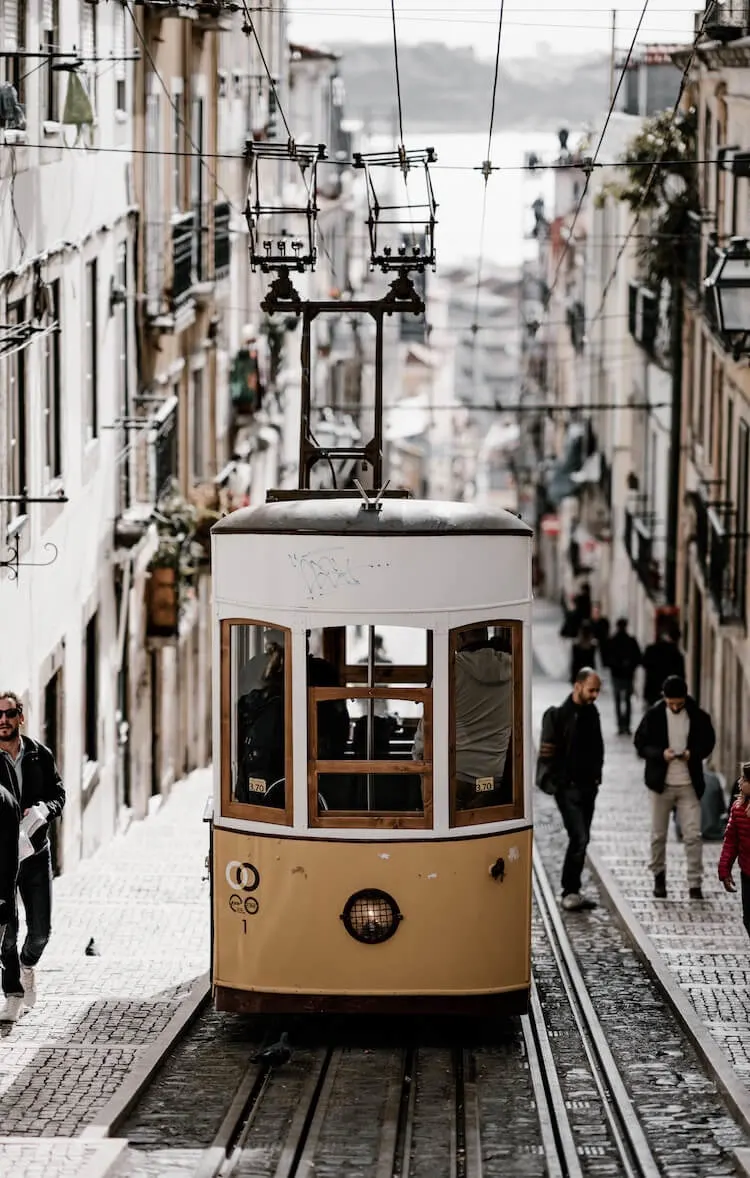 Take a Ride Up the Santa Justa Lift: This outdoor elevator has magnificent views from the top. It is located right in the heart of the Baixa District, and the design is truly something to behold on its own.
Lift Hours: March-October (7:30 am-11 pm), November-February (7:30 am-9 pm). The viewpoint opens at 9 am and closes at the same time as the lift.
Ticket Price: €5.30 ($6.30) for the lift or free with the full-day Lisbon transportation ticket. The viewpoint is an additional €1.50 ($1.80).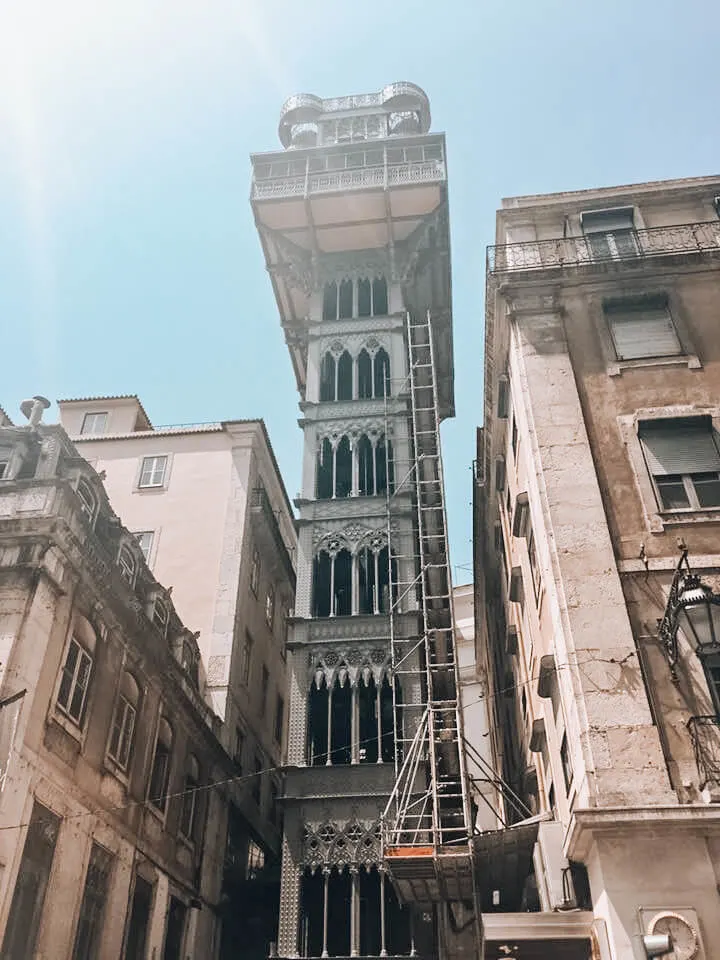 Sao Jorge Castle: This fortress on the hill in Lisbon is incredible. Not only has the earliest parts of this castle been around since the 1st century BC, but it has been occupied by several civilizations such as the Phoenicians, Carthaginians, Romans, Moors, and finally the Portuguese since the 2nd Crusade. Since the 1100s, it has been used as a palace, military barracks, and today it is a museum and popular tourist attraction in Lisbon.
Hours: November 1-February 28 (10 am-7 pm), March 1-October 31 (10 am-8 pm). Closed New Year's Eve and Day, May 1, and Christmas Eve and Day.
Ticket Price: €10 ($11.90). See the website for reduced prices.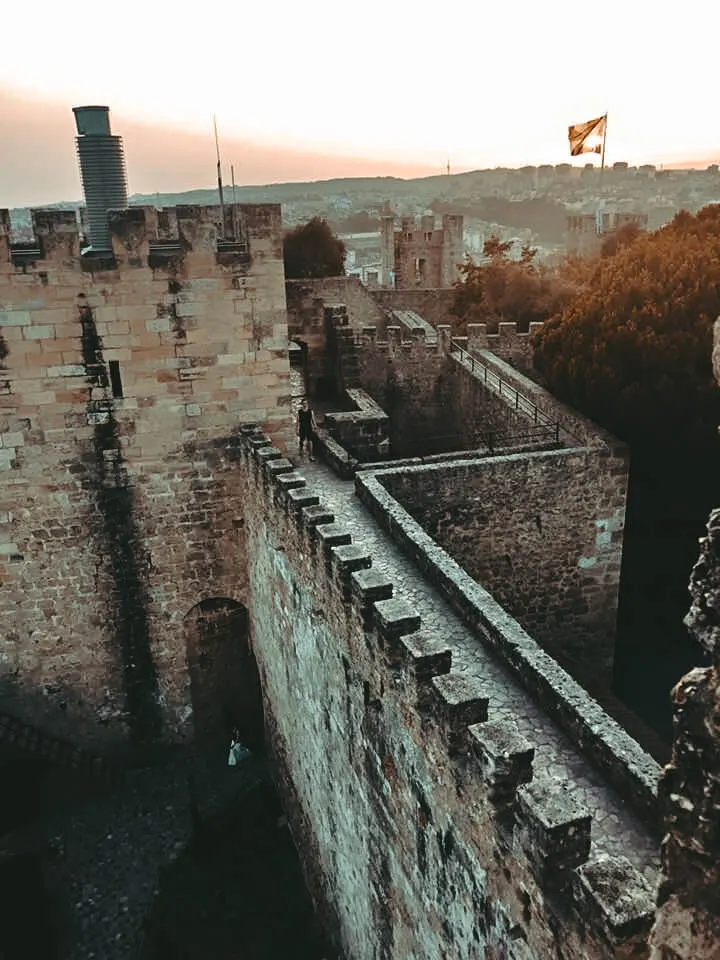 National Tile Museum: If you love design, you'll love the tile museum. From the 15th century until modern times, you'll learn about the various designs, traditions, and more in regards to Portuguese tile work.
Hours: Tuesday-Sunday 10 am-6 pm. Closed on Mondays.
Ticket Price: €5 ($5.90). See the website for reduced prices.
Take a Day Trip: If you have limited time in Portugal, might I suggest taking in as much as you can in 1 day in Lisbon and take a fun day trip the following day? I highly recommend this tour we went on that takes you to the fairytale castles of Sintra, the windy and wonderful beaches of Cascais, and the westernmost point of continental Europe, Cabo de Roca. If you have more than 2 days, I definitely recommend taking this day trip as well!
Time: 8:20 am-4:30 pm. 8 hours long.
Cost: $90 per person, including transportation, Pena Palace entrance fee, and guide.
Time Out Market Lisbon: If you love food and only have 2 days in Lisbon, this is a must-stop. Try out some of the best food in Portugal at this market. With shows and events, cooking courses, and tons of fantastic galley-style food options, you could spend quite a lot of time here. Sample Portuguese wine at the Garrafeira Nacional stand or the iconic Portuguese tarts, pasteis de nata, at Manteigaria.
Hours: Sunday-Wednesday 10 am-12 am, Thursday-Saturday 10 am-2 am.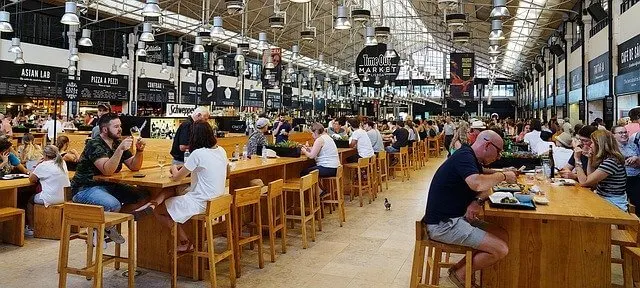 Pro-Tip: If you plan to do many of the tourist attractions like the National Tile Museum or Belem Tower, be sure to get the Lisbon Card. You can pick a 24, 48, or 72-hour pass that includes entrance to many attractions, a pass for the public transport system for the same amount of time as your ticket, and even trains out to Sintra or Cascais.
The Perfect Lisbon 2 Day Itinerary
Now that you know what to see in Lisbon in 2 days, it is time to craft the perfect Lisbon itinerary for your stay!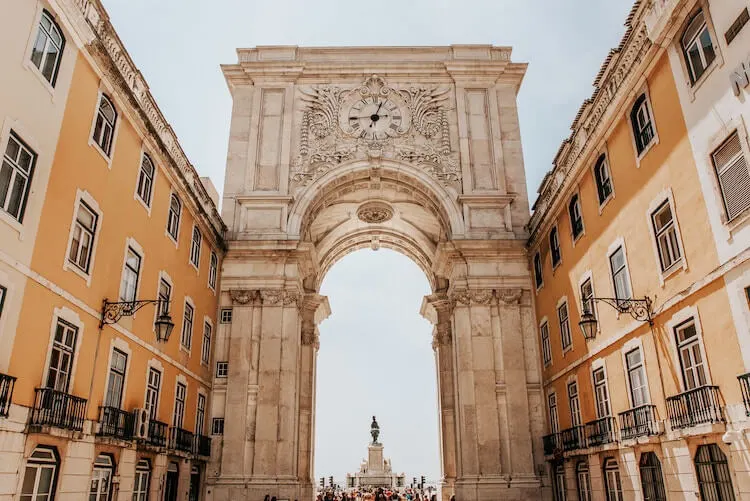 Day 1 of Your Lisbon in 2 Days Itinerary: Take in the Lisbon Sights and the Perfect City Tour of Lisbon
Grab breakfast over in Belem at Pasteis de Belem. Yes, the lines can sometimes get long to wait for a table, but you can order it to go instead without the wait! Sample some of the best pastries here over a cup of coffee to begin your visit to Lisbon.
Walk over to Belem Tower and get there as it opens for fantastic views without the crowds.
Head back to central Lisbon and check out the National Tile Museum for the history of Portuguese tile.
Hop on the walking tour to spot the top Lisbon points of interest, enjoy the lovely tiles as you wander the city, and partake in the local drinks and food of Portugal.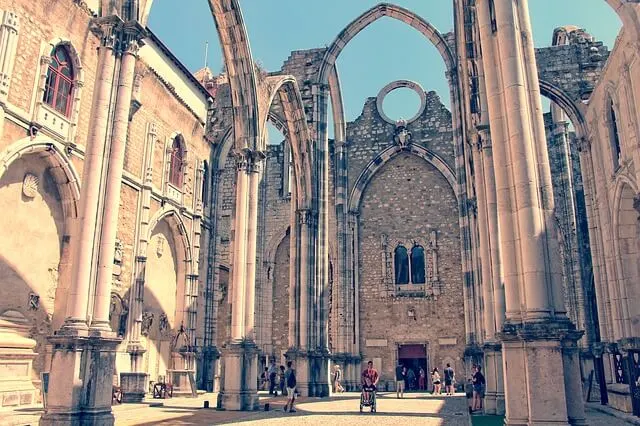 Day 2: Fado, Markets, and a Cruise to wrap up your Lisbon Itinerary
Start the morning with a ride up the Santa Justa Lift.
Check out the Fado Museum for sounds of that soulful music.
Head to Time Out Market for a delicious lunch sampling the best of Lisbon's restaurants in one spot.
Explore the wonders and amazing views of the city at one of the best Lisbon attractions: Sao Jorge Castle.
Enjoy your last night in Lisbon with a 2-hour sunset cruise.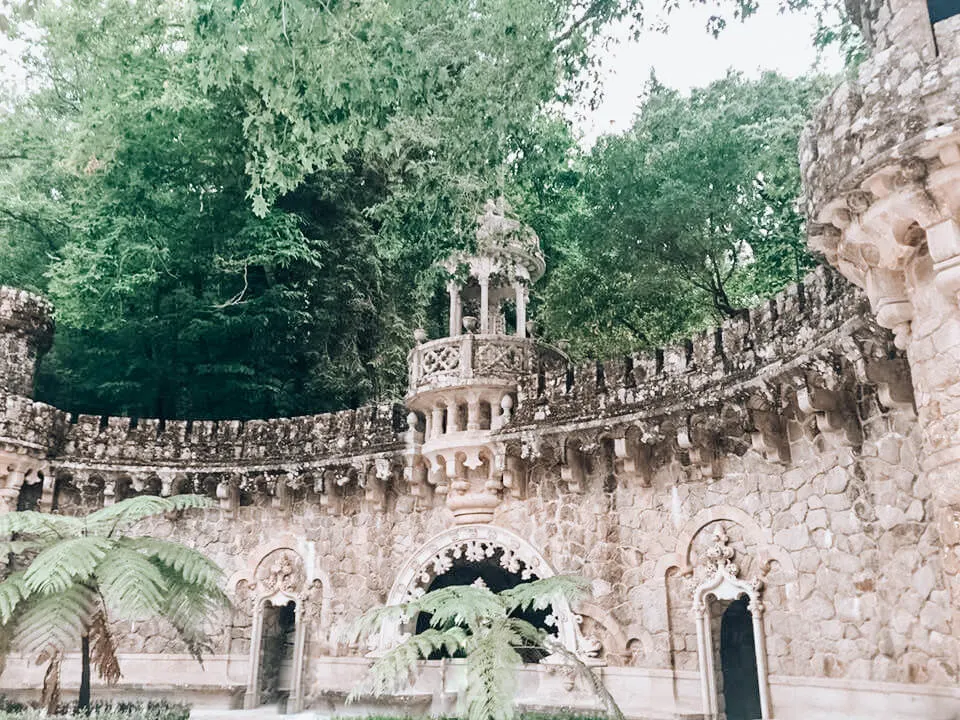 If you Have 3 Days in Lisbon
If you have more than two days in Lisbon, I highly recommend venturing out on a day trip. Again, I totally recommend the Sintra tour from above with visits to stunning castles, beautiful beaches, and even the westernmost point in continental Europe.
But when it comes to day trips from Lisbon, Portugal, here are some other great options:
Full-day kayaking and snorkeling from Lisbon to spot the best secret beaches.
Go on a pilgrimage to Fatima and Obidos to visit the Monastery in Batalha and the shrine of Our Lady of Fatima, enjoy lunch at the beach town of Nazare, and check out the walled medieval city of Obidos.
And if you want to see the lovely town of Porto and sample more port wine, hop on a train up to Porto and back in a day! Since Portugal is a small country, it is definitely a doable day trip!
Go on a wine tasting day trip from Lisbon.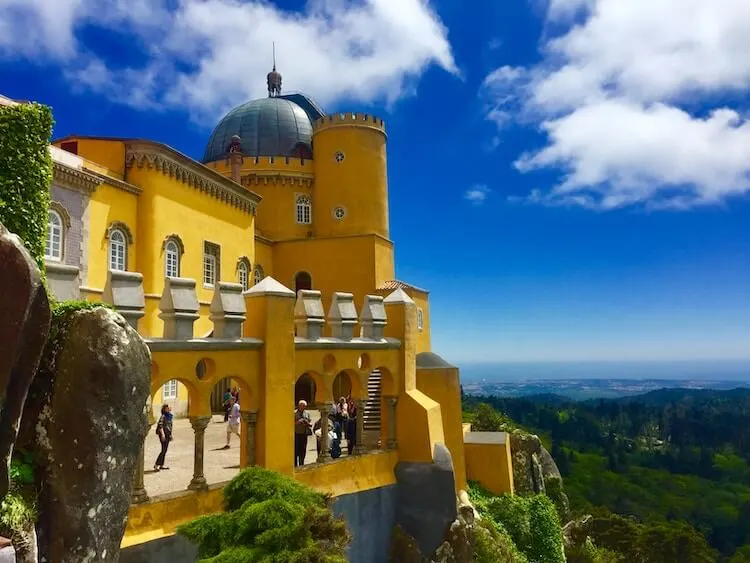 When to Visit to See Lisbon in 2 Days
Lucky for you, Lisbon is a perfect destination to visit year-round. However, it does get more rainy days in the fall/winter in November-February with an average monthly precipitation of 4-4.5 inches (10-11cm). Temperatures are also cooler this time ranging from average highs of 58-64ºF (14-18ºC) and lows of 47-52ºF (8-11ºC).
The best part is that if you don't mind some rainfall, you'll get great hotel deals and very few other tourists.
High season is during the summer months of June-August with little rainfall and warmer temperatures averaging 76-82ºF (24-28ºC) during the day and 60-64ºF (16-18ºC) at night. The weather might to pretty ideal, but the prices for hotels and food around tourist attractions will definitely increase. If you don't mind higher prices and crowds, it is a great time to be in Lisbon.
I think the ideal time to go is shoulder season, or March-May and September-October. Average daily temperatures range from the mid-60s to mid-70s Fahrenheit (18-24ºC) during the day and 50-60ºF (10-16ºC) at night.
This is a great time for lower hotel prices, better weather, and fewer crowds.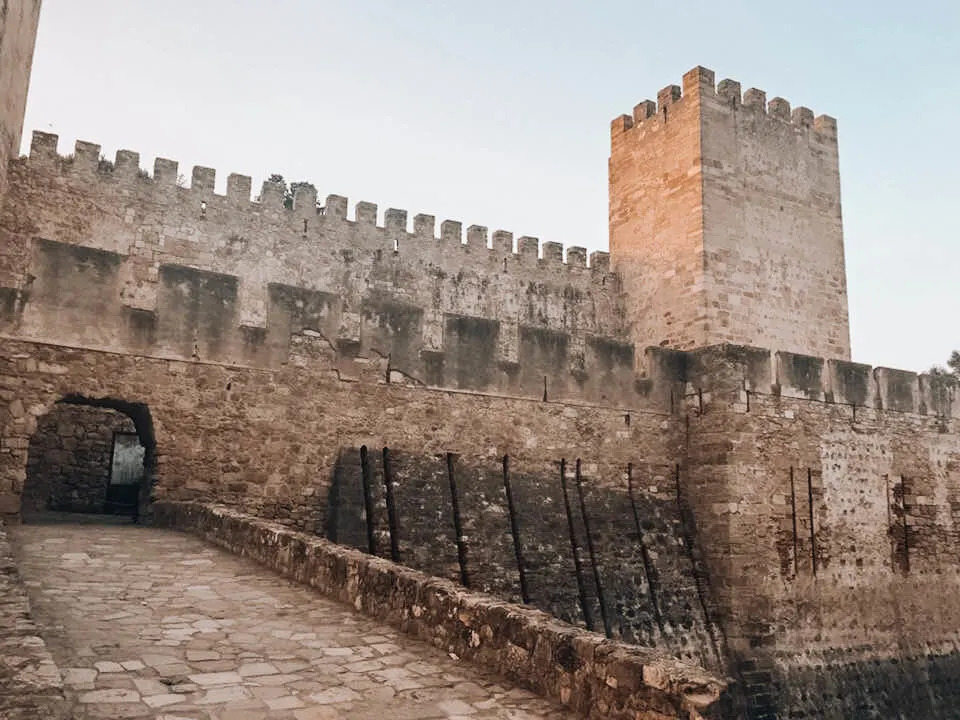 Where to Stay in Lisbon
Lisbon has a ton of great hotel options, and it is known for having some of the best hostels in the world. They are so nice that you may forget that it's a hostel! Here are some of the best places to stay in Lisbon based on your budget.
Budget: Lisbon Lounge Hostel
The last time I was in Lisbon, I stayed at this fabulous hostel. And, as someone who isn't a huge hostel person anymore, I don't use the word "fabulous" to describe a hostel very often. With free walking tours, free fado, bike rentals, and rooms decorated by local artists, this isn't your typical cheap hostel. I would 100% stay here again for its friendly staff, super-clean rooms, and the cheap 3-course dinners! At only $26 per night for a dorm or $83 for a private room during high season, it is well worth it!
Read reviews on TripAdvisor and book here!
Mid-Range: Hotel Convento do Salvador
Located in Alfama near some of the city's best bars, restaurants, and Fado houses, this hotel is perfect to be in the heart of the action. You'll enjoy the light and airy rooms, the views of the city or the river, and the meticulously decorated lounge areas with works from Portuguese artists. The price during the high season is around $125 per night.
Read reviews on TripAdvisor and book here!
Luxury: Hotel da Baixa
Luckily, luxury doesn't cost much in Lisbon. At around $250 per night during high season, you'll love this hotel in the Baixa area. With spacious rooms, lovely city views, a bar/lounge to relax after a day of sightseeing, coffee shop, and minibar, you'll be well equipped for a wonderful stay. You're also in a prime location within steps of the Santa Justa Lift and other tourist attractions in the area.
Read reviews on TripAdvisor and book here!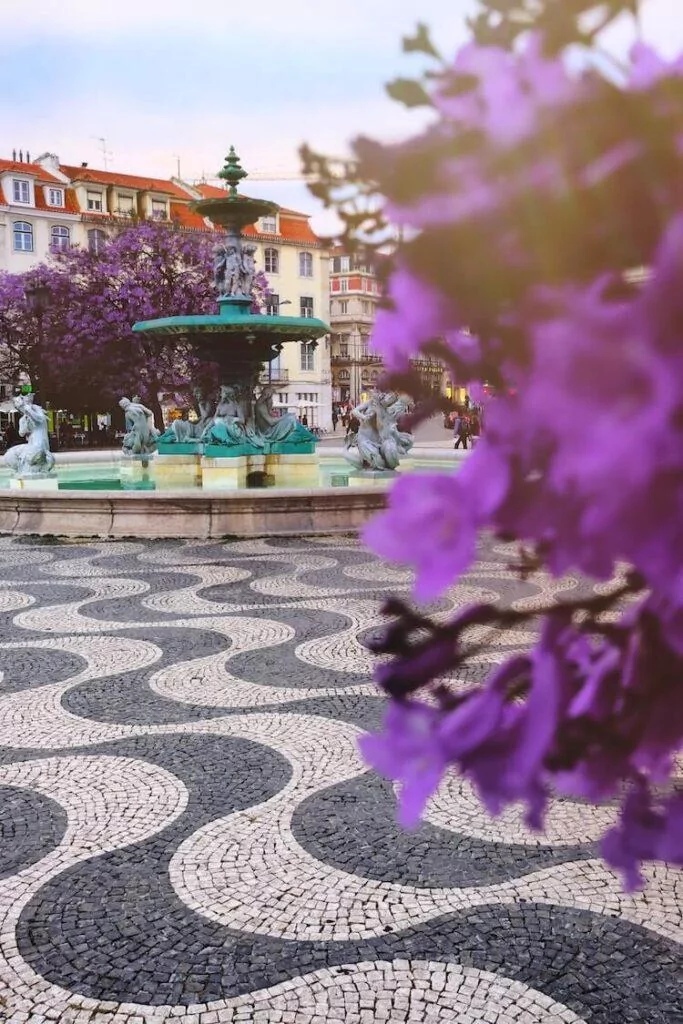 What to Pack for Your 2 Days in Lisbon Itinerary
When it comes to what to pack for a 2 day trip to Lisbon, we've got you covered!
With pretty mild temperatures in the winter, packing a light jacket or sweater is perfect for chillier nights. I also recommend bringing an umbrella as it can rain a bit in the winter months. Other than that, jeans and casual sweaters are a great idea.
In the summer months, be sure to pack plenty of shorts, skirts, and sundresses. Comfortable walking shoes are a must (like these Keds), and if you plan to head to some beaches nearby, be sure to bring some bathing suits and sunscreen! Also, be sure to pack these quick-dry towels for the beach or if you plan to stay in a hostel.
For packing all of your things, I highly recommend this Osprey Backpack that is perfect for those who love packing carry-on only. Packing cubes are also a must for staying organized. And of course, as Lisbon uses European plugs, be sure to get a universal adapter so you can plug in your things.
Don't forget to pack a camera for your trip! I love our Olympus OM-D E-M5 Mark III camera with this everyday lens. For the perfect point-and-shoot camera, Nikon Coolpix is great. And sometimes we also just set up our iPhone with this tripod to capture great photos of the two of us.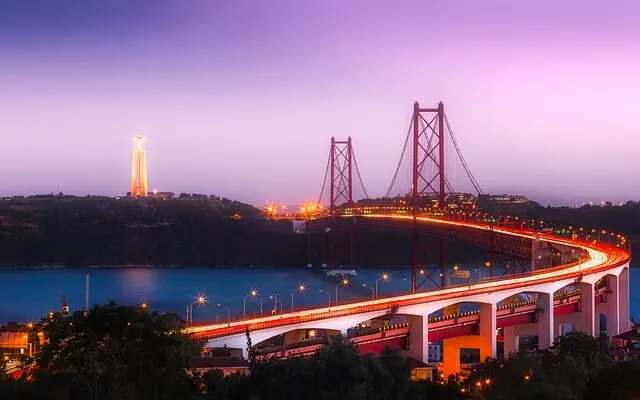 Things to Know Before Your Visit to Lisbon
Here are some top tips so that you make the most of your 2 days in Lisbon.
Be vigilant: Pickpockets occur in tourist areas, so watch out. Always keep an eye on your things, carry your bag in front of you, and have a hand over it in busy areas (especially on public transport). I carry my anti-theft crossbody bag to prevent theft for me as it has slash-resistant technology, RFID passport and credit card holder, and handy clips to make opening my purse that much more difficult. For men, I recommend this RFID blocking wallet. I also recommend leaving extra cash and your passport in the hotel safe and only carry the cash you'll need for the day, one credit card, and copies of your passport.
Consider travel insurance: No matter which new country we visit, we always have World Nomads. With great coverage including trip cancellation, interruption, medical, dental, and more, it gives us peace of mind. It is also incredibly affordable! We don't travel internationally without it.
Lisbon is on the Euro. This is great when traveling to multiple countries in Europe, as you won't have to keep exchanging money. The Euro is worth $1.19 USD currently, £0.86 GBP, $1.49 CAD, and $1.55 AUD.
Lisbon is surprisingly inexpensive. As evidenced by the hotel prices above, Lisbon isn't a terribly expensive destination. Even the tourist attractions are all under $15! Public transportation for a day is less than $8. When it comes to food, expect to pay around $24 for a sit-down meal for dinner, but most casual meals are around $10-12.
Try to explore more of Portugal! Whether it is a day trip from Lisbon or you spend more time in Portugal, check out the incredible beaches of the Algarve, cruise on the Douro river and taste port wine in Porto, and maybe fly out to the Azores or Madeira for incredible hiking!
Most people speak English in touristy places in Lisbon. But it always helps to learn a few words like "hello" ("ola"), "thank you" ("obrigado"), "yes" ("sim"), "no" ("nao"), "toilet" ("banheiro"), asking for directions, and some key food items.
Enjoy Lisbon! Lisbon is a wonderful city to visit, and I highly recommend it whether you are traveling in Europe for the first time or 50th. It is much more relaxed than most cities, and the culture of Portugal will refresh you!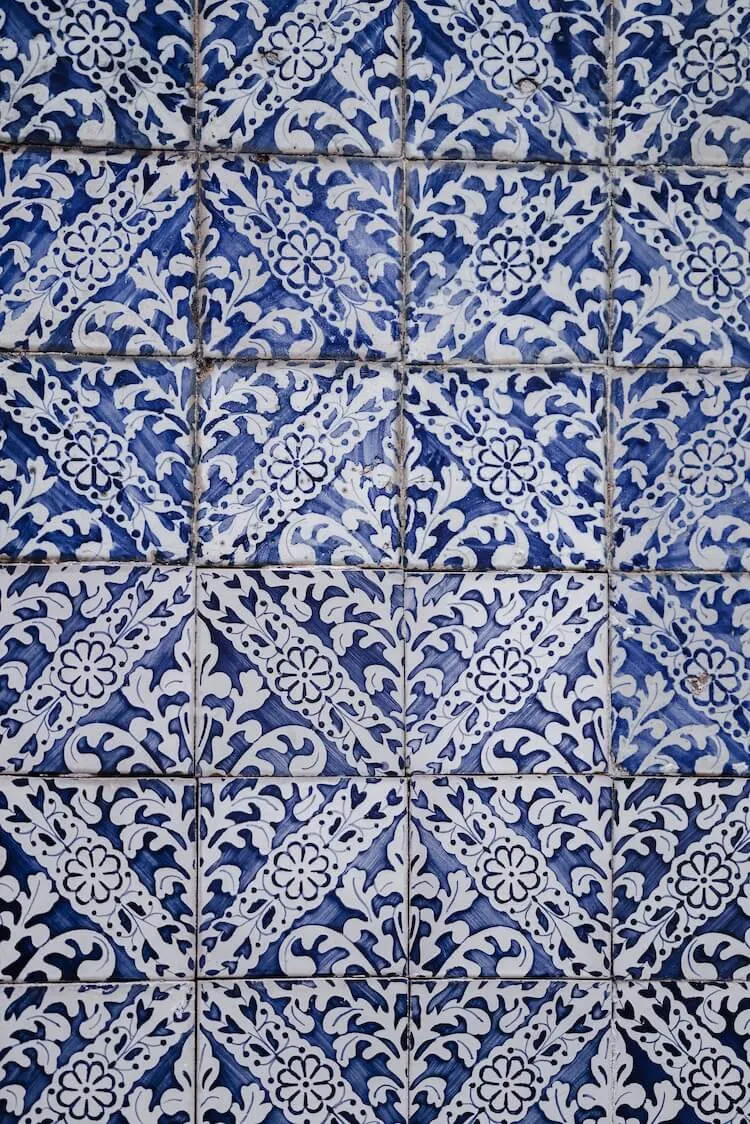 Lisbon is one of my favorite cities to visit, and it is easy to see why. If you only have a 2-day Lisbon itinerary, these are the perfect things to see in Lisbon in 2 days. I hope you fall in love with this place as much as I have.
Would you visit Lisbon? Where would you like to visit in Portugal? Let us know in the comments!
Read next: 7 Day Italy Itinerary For Food & Wine Lovers, How to Spend 2 Days in Bologna
Pin it here!