Some posts on this site contain affiliate links, meaning if you book or buy something through one of these links, I may earn a small commission (at no additional cost to you!). Read the full disclosure policy here.
---
I can think of few things more exciting and romantic than a Costa Rica honeymoon. With delightful Costa Rica honeymoon resorts, incredible wildlife, dreamy beaches, and stunning landscapes, spending your honeymoon in this unique Central American country is nothing short of divine.
But… this country has SO much to offer, whether you have 10 days in Costa Rica or months. So it can be a bit overwhelming to try to narrow down your options as you plan your perfect romantic getaway.
That's what this guide is all about: we're sharing the best honeymoon destinations in Costa Rica, top honeymoon resorts, and other tips for your trip so you can make the most of your time.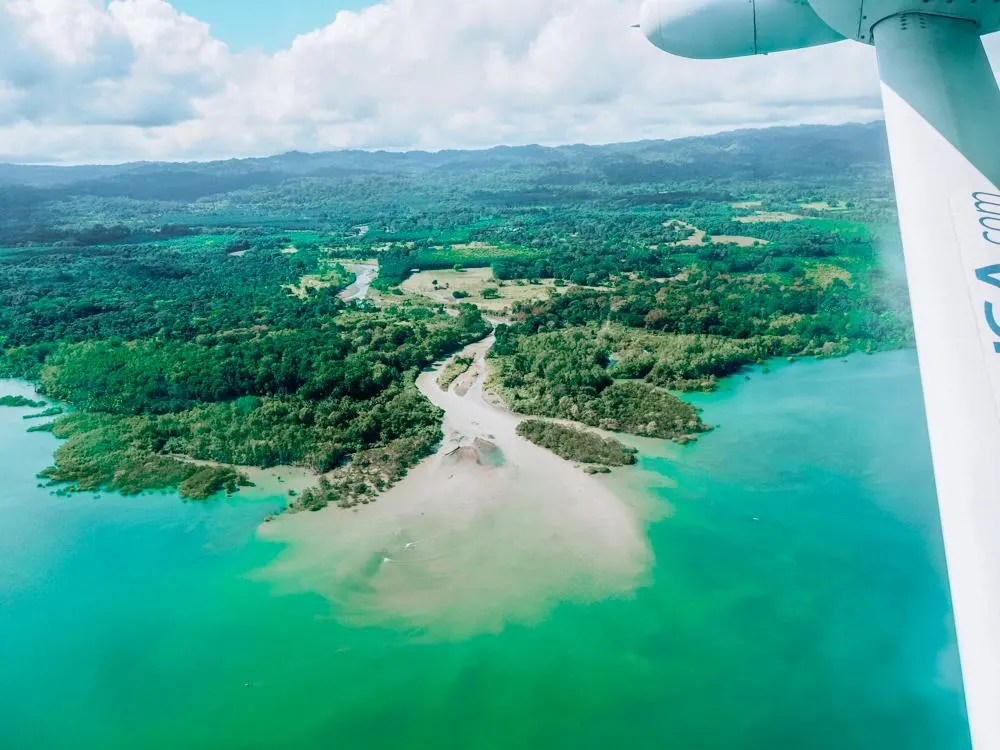 Best Costa Rica Honeymoon Destinations
From beaches to mountains and all things in between, here are the best honeymoon spots in Costa Rica for your romantic getaway.
1. San Jose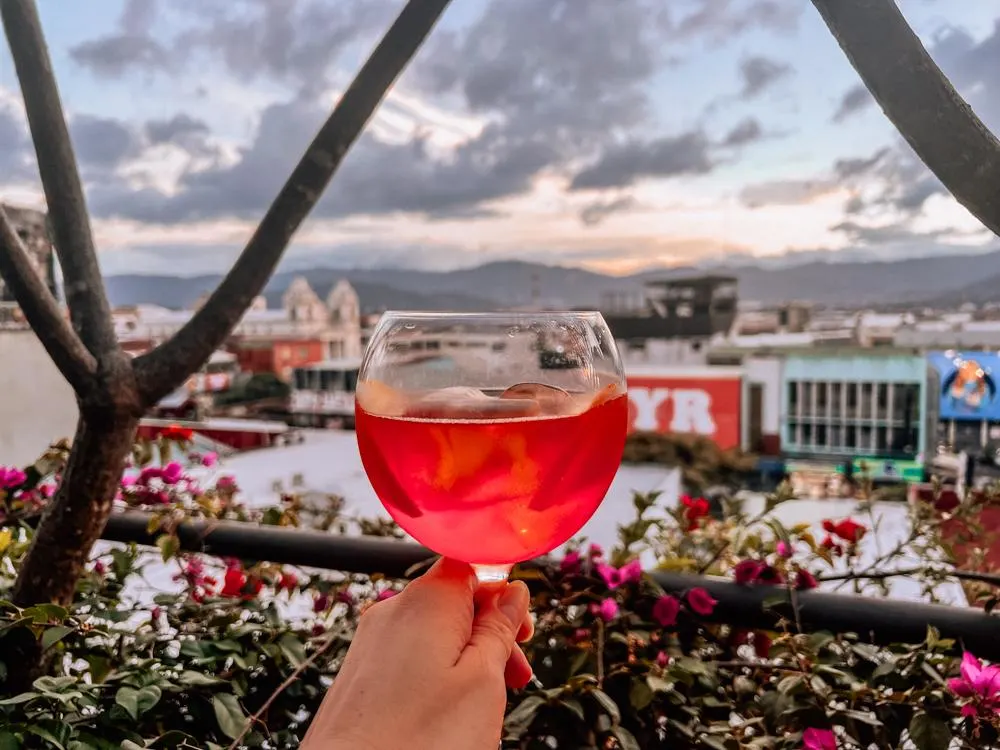 The capital of Costa Rica is a lovely place to explore during your Costa Rican honeymoon. While many people leave the city as soon as possible, there is a lot to see and do here.
For starters, there are some great museums like the National Museum of Costa Rica, Jade Museum, Pre-Columbian Gold Museum, Museum of Costa Rican Art, and more!
There is also the Central Market and Municipal Craft Market to explore. On top of that, the downtown has lovely plazas and architecture to admire.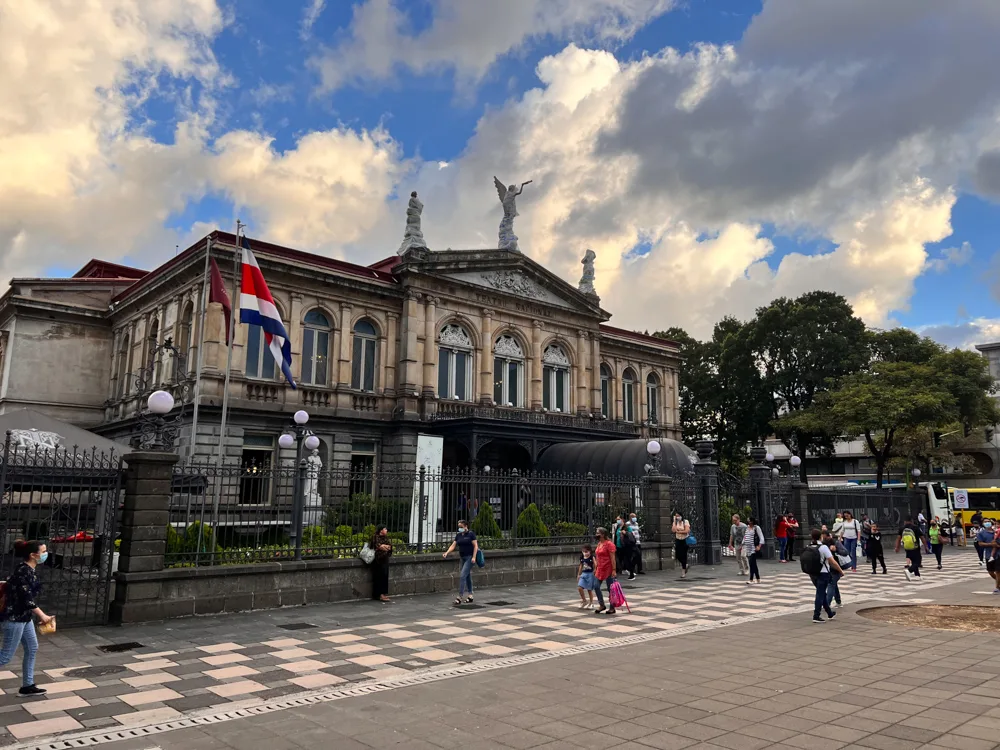 You could also take many day trips from the city if you prefer to base yourself centrally during your honeymoon. One great day trip idea is to explore Poas Volcano!
Either way, San Jose can be a lovely city to explore!
2. La Fortuna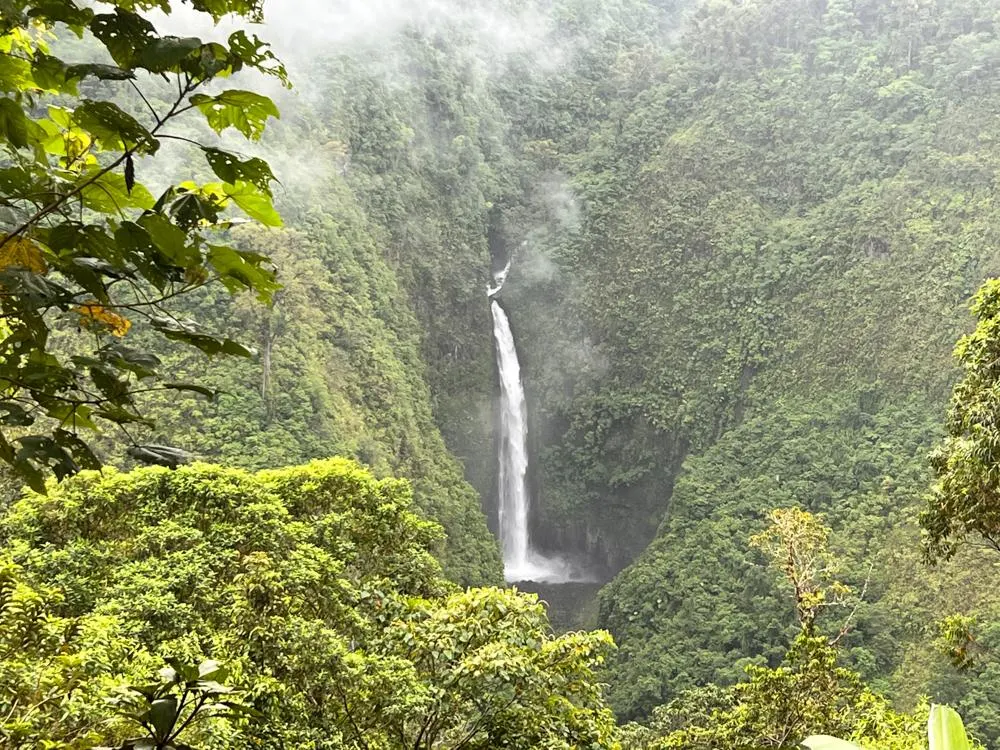 This is always one of the popular Costa Rica honeymoon ideas. Thanks to the Arenal Volcano nearby, hot springs are abundant in the area, meaning you can enjoy geothermal springs in many places like Tabacon Hot Springs, Paradise Hot Springs, and more!
There is also the chance to visit Arenal Volcano and hike nearby, go ziplining, visit La Fortuna waterfall, and explore the Hanging Bridges.
For a Costa Rica adventure honeymoon, this is definitely the place.
3. Monteverde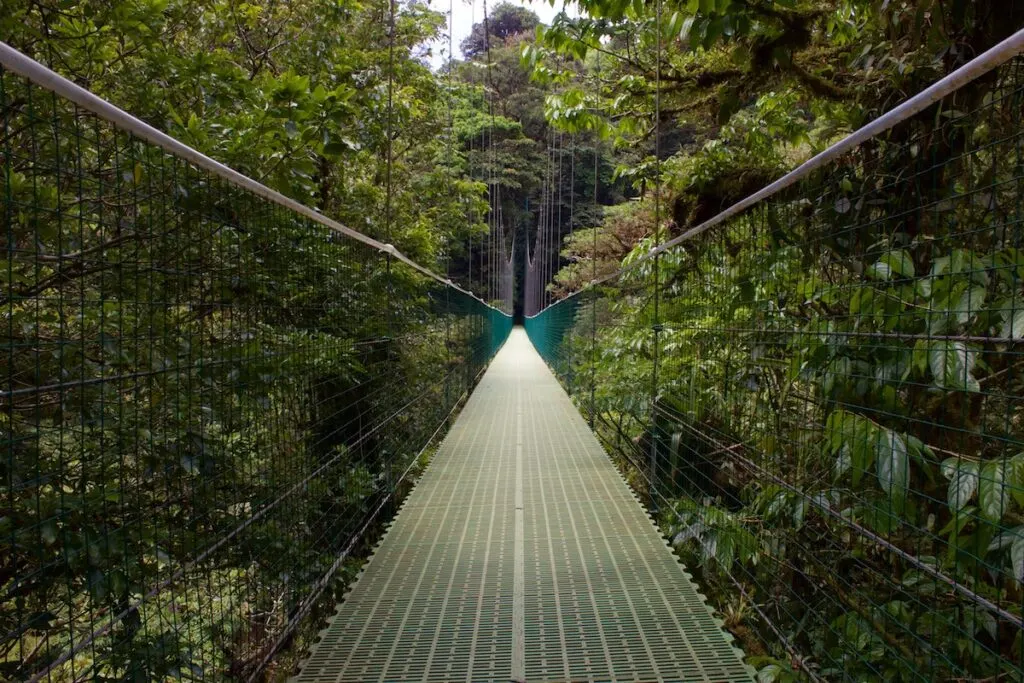 Monteverde is famous for its tropical cloud forest, with stunning views and wildlife.
It also happens to be another great adventure honeymoon destination in Costa Rica!
For starters, some of the most extreme ziplining takes place here at places like 100% Aventura or Sky Adventures Monteverde Park. You can also go bungee jumping, take night hikes, hike in the cloud forest, walk the hanging bridges, or just relax in a luxe hotel with romantic views.
Monteverde is a great honeymoon destination in Costa Rica to get into nature and enjoy some adventure.
4. Osa Peninsula & Golfo Dulce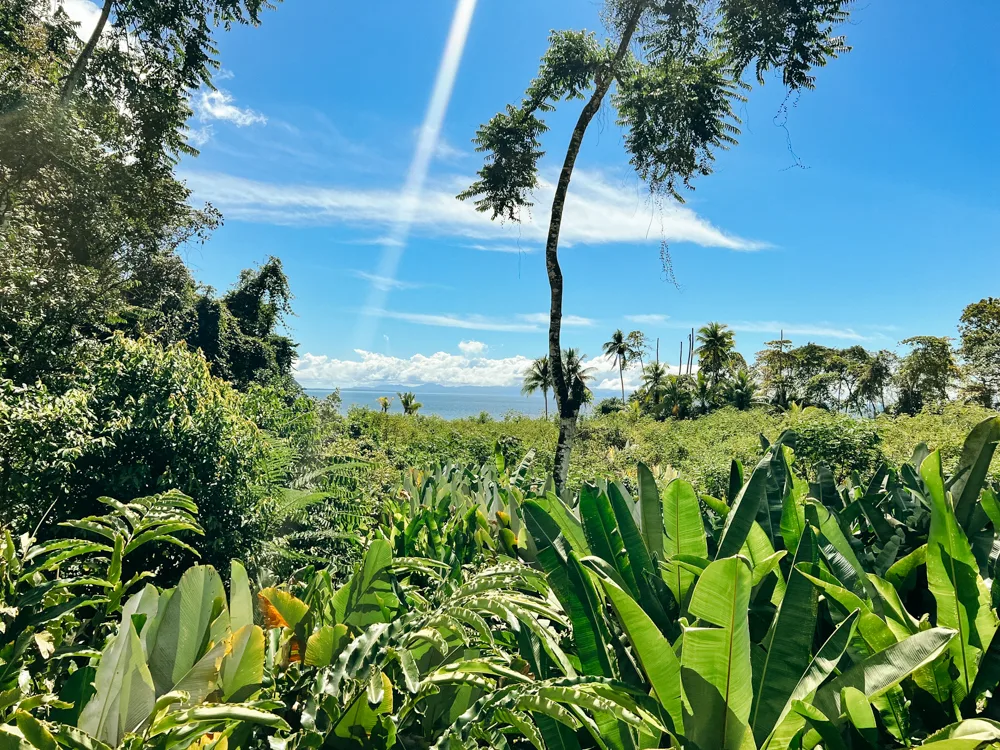 This lesser-visited part of Costa Rica is a true gem. There are beaches, some of the best wildlife viewing, and fewer tourists in sight.
Located down south near the Panama border, this area has two great national parks, Corcovado and Piedras Blancas National Parks.
You can spot wildlife including pumas, tapirs, giant anteaters, macaws, howler monkies, and more!
There is also the chance to enjoy the Golfo Dulce, where there are 2 species of dolphins that you can witness in their hundreds! It is also known as the world's nursery for scalloped hammerhead sharks and humpback whales.
Enjoy hiking, boating, fishing, surfing, and perhaps some secluded beaches in one of the best places to honeymoon in Costa Rica.
5. Tamarindo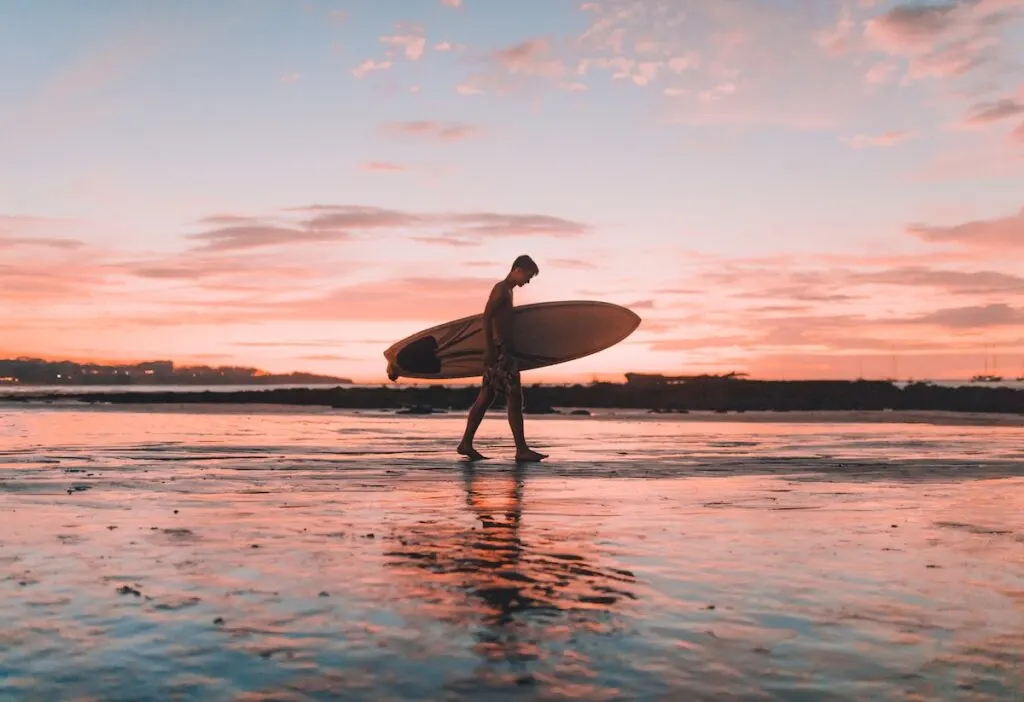 Definitely one of the more popular beach destinations in Costa Rica, but for good reason! There are absolutely stunning beaches, it is a relatively easy destination to get to, and you can expect some pretty good surfing too!
So whether you've always wanted to learn how to surf together, or you just want to relax beachside, you can't go wrong with a visit here!
Aside from that, you can also take a sunset cruise, go kayaking, go snorkeling, and even visit the Tamarindo Night Market or Farmers Market.
6. Manuel Antonio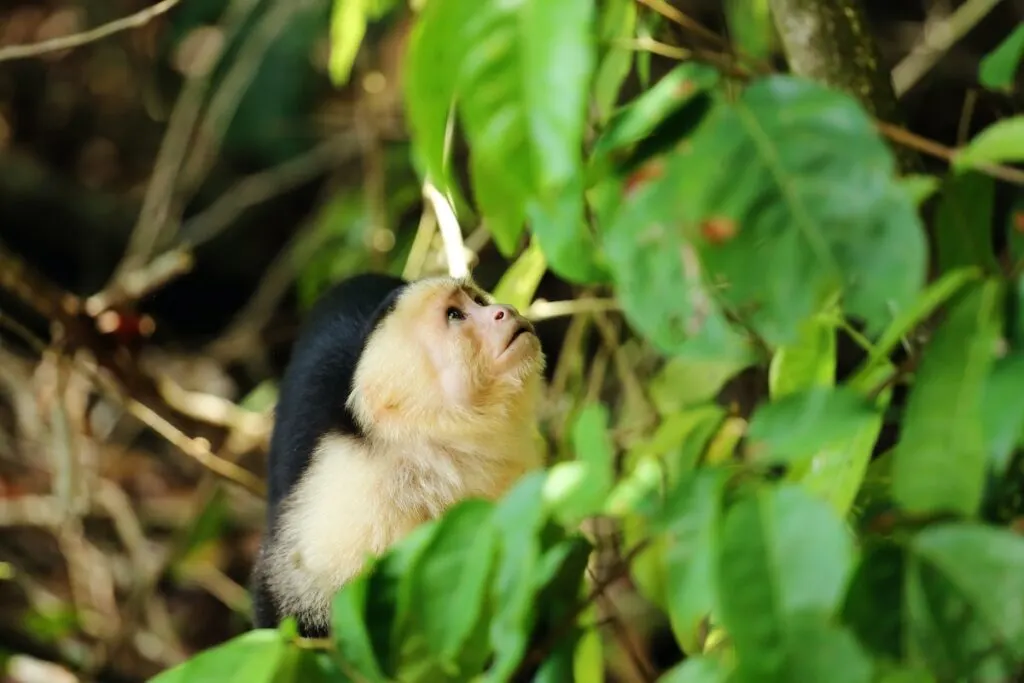 This beach-side escape along the Pacific Coast is always a great addition to your Costa Rica honeymoon itinerary.
One of the most popular reasons to visit Manuel Antonio is the chance to visit Manuel Antonio National Park. This national park is full of great wildlife, and your chances of spotting a sloth, especially on a guided hike, are very likely.
Aside from wildlife, you can enjoy the perfect beaches of Manuel Antonio Beach and Esparadillo Sur Beach.
You can also explore the nearby town of Quepos with its several great restaurants, bars, and markets.
7. Puerto Viejo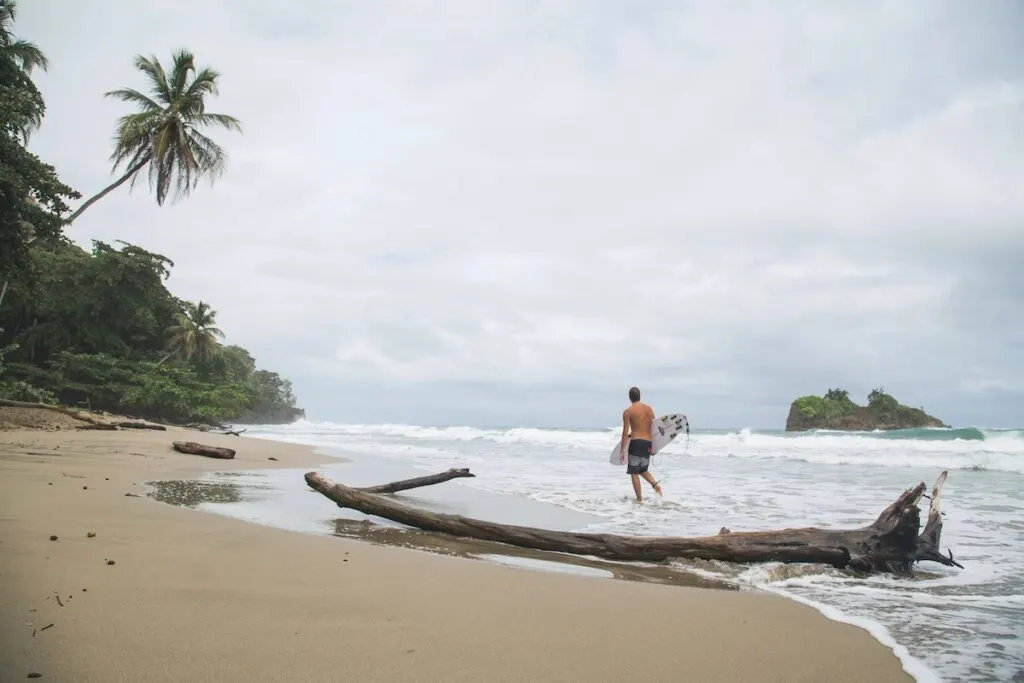 Located on the Caribbean coast of Costa Rica, Puerto Viejo is a great place to base yourself for exploring the nearby area.
Enjoy the soft sandy beaches and amazing water before getting adventurous by white water rafting at Rio Pacuare, visiting the Punta Uva River, and exploring Tortuguero National Park and Cahuita National Park!
For a chance to explore the Caribbean side and enjoy all the beaches and wildlife, this is definitely a romantic place in Costa Rica for your honeymoon!
8. Santa Teresa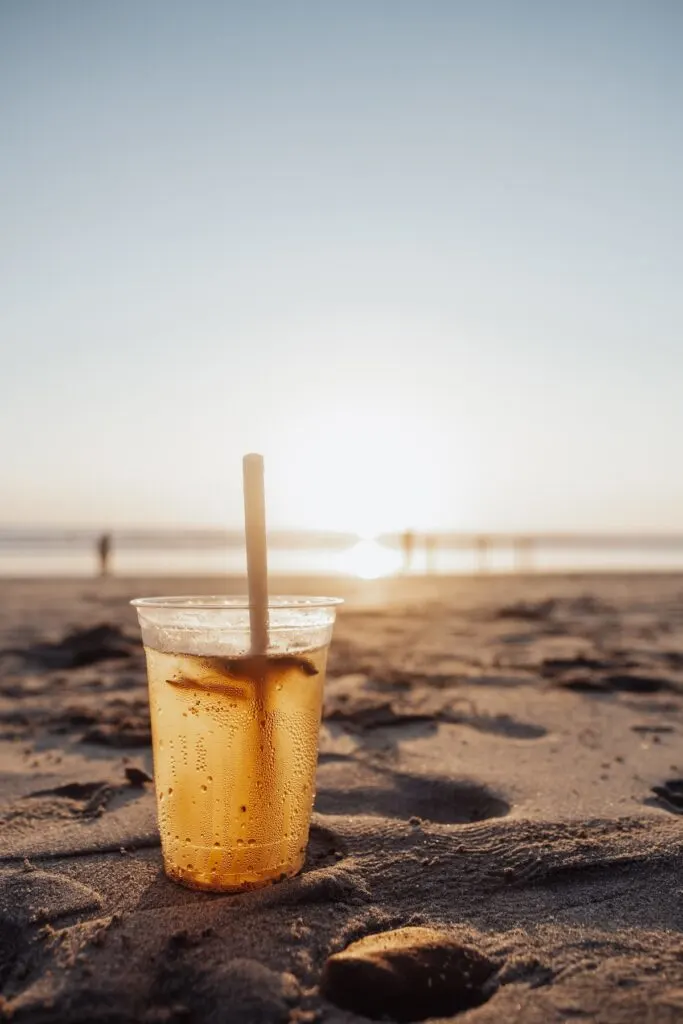 Santa Teresa is a perfect little town for your Costa Rica honeymoon! This is a fantastic, laid-back spot for all the beach vibes. Learn to surf, take a yoga class, snorkel, go horseback riding, or check out the wildlife in Cabo Blanco Nature Reserve and Curu Wildlife Refuge.
Or… it is your honeymoon, you could also use this spot as a place to relax and kick back on some beautiful beaches.
9. Nosara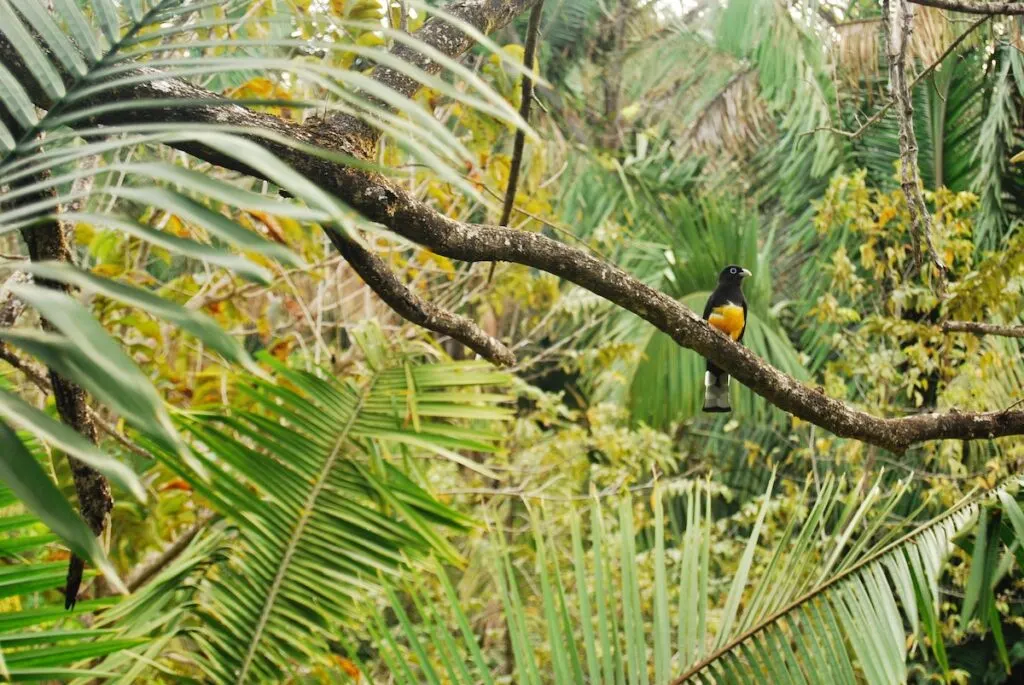 This low-key place in Costa Rica is where to go if you're searching for relaxation. You can enjoy wellness and yoga, surf, potentially spot sea turtles, or just do nothing.
While Costa Rica is an adventurous honeymoon destination, there are plenty of opportunities to just relax and enjoy married life. Catch a sunset together or lounge beachside without a care in the world here.
These are some of the best Costa Rica honeymoon destinations to keep in mind while planning your trip!
Best Costa Rica Honeymoon Resorts
Now that you know where to honeymoon in Costa Rica, let's talk about some romantic resorts in Costa Rica!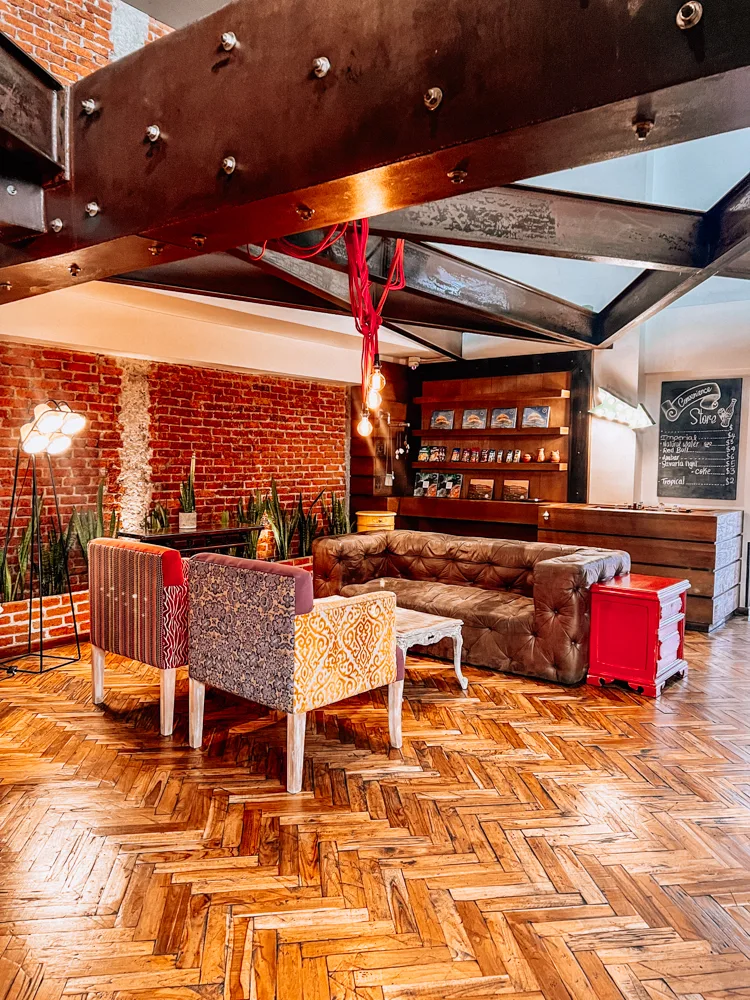 If you're planning to stay in downtown San Jose, definitely check out Hotel Presidente. This hotel has beautiful and spacious rooms with incredible views of the surrounding mountains. Plus, there is a charming rooftop bar/restaurant serving up great Costa Rican cuisine and is a perfect sunset locale.
It is also in a convenient location to explore San Jose on foot!
Close to San Jose in the nearby mountains, if you prefer to explore this area without staying in the city, Finca Rosa Blanca is the place for you.
This part of Costa Rica is known for its coffee farms, and staying at Finca Rosa Blanca is an awesome place to experience the best of Costa Rican coffee.
Also, as a bonus, this place is uber-romantic with its open-air restaurant serving amazing farm-to-table cuisine, gorgeous rooms and suites with terraces that have stunning views over the farm, a huge pool, a jacuzzi tub to relax in, and there is even a spa for treatments.
They also offer coffee tours, bird watching tours, and a coffee connoisseurs' tasting menu. Finca Rosa Blanca also can arrange various tours of the area. Honestly, this is a great place to feel pampered!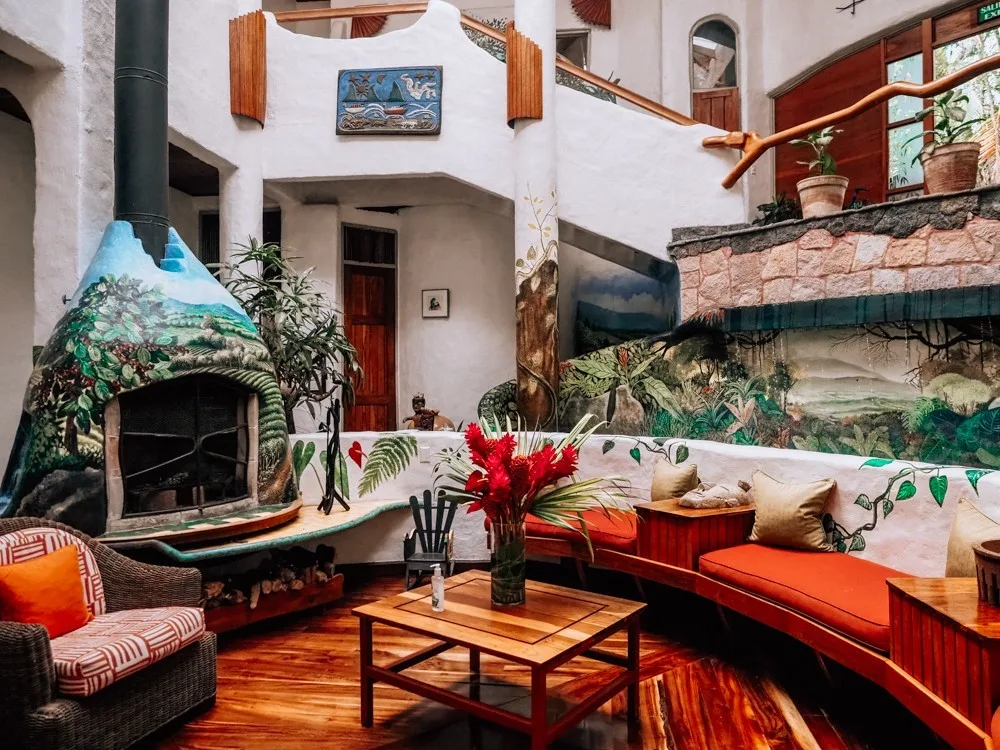 Known as the #1 resort in Central America, you can't miss a chance to stay at this 5-star resort during your Costa Rica romantic getaway.
With deluxe rooms, an outdoor spa and yoga area, a delicious restaurant, and curated tours, you could spend your whole honeymoon here and never get bored.
They even have walking trails on the property to spot wildlife, as well as their own hot springs.
This adults-only resort is perfect for your honeymoon in Costa Rica! If you want to wake up in the midst of the cloud forest with incredible views, this is the place for you.
Hidden Canopy Treehouses is a boutique hotel and each cabin has its own terrace and tons of windows to capture the views. There is also a hiking trail on the property to explore on your own, or they can arrange tours for you.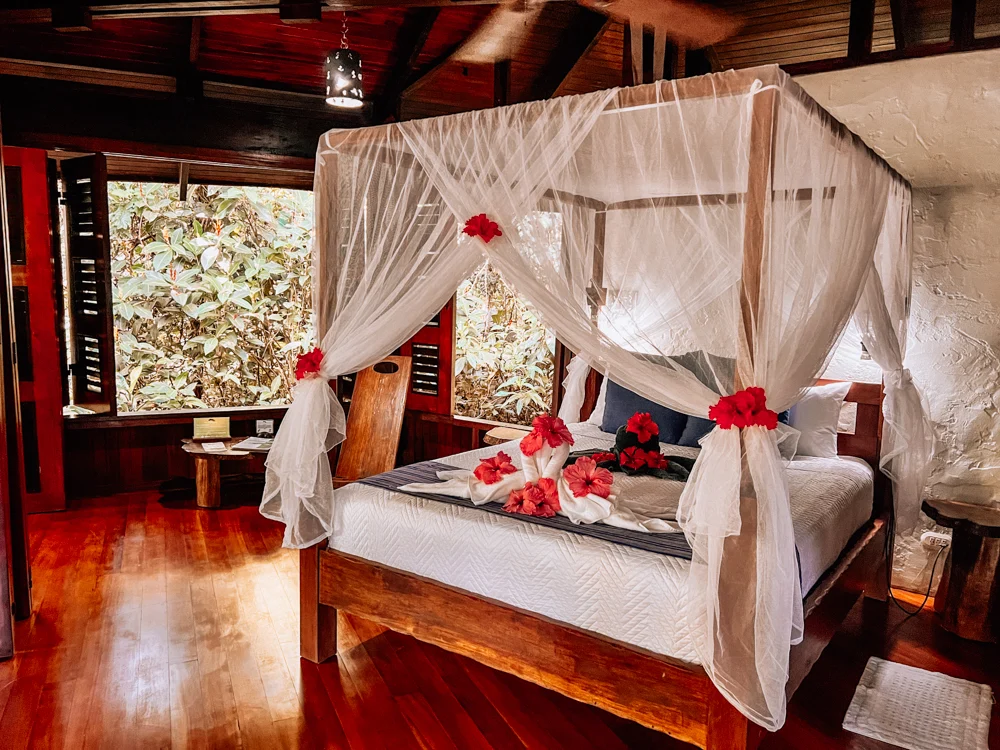 Located on the remote beach of Playa Nicuesa, across the Golfo Dulce from Corcovado National Park, this resort has several open-air cabins to enjoy the sounds of the rainforest and beach.
For a Costa Rica honeymoon all-inclusive resort, this place has the Rainforest Package which includes all meals, one guided tour a day, free use of all water sports equipment, and transportation to and from the resort. You just pay for tips, booze, and extra excursions.
For the chance to have a beach to yourself, to spot wildlife on the property's own hiking trails, or to go on private excursions on the Golfo Dulce or nearby Piedras Blancas National Park, this is the place to be.
If you prefer to stay in the middle of the Osa Peninsula and be closer to Corcovado National Park, then this is the Costa Rica honeymoon resort for you.
You can choose between a bungalow, luxury tent, or a Hacienda room at this eco-resort, and then you can explore the property including the nearby waterfalls, hiking trails, or do yoga or go swimming.
Or they can arrange tours for kayaking, hiking in Corcovado, bird watching, night walks, and more!
And if you want to kick back and relax, then you can enjoy some spa time or forest bathing.
Right on the beach, this Costa Rica honeymoon all-inclusive resort includes food and beverages, plus workout classes, evening shows, games, and more!
This hotel is located right next to the beach, meaning you'll have ample opportunity to enjoy relaxing beach days, learn to surf or try scuba diving or snorkeling!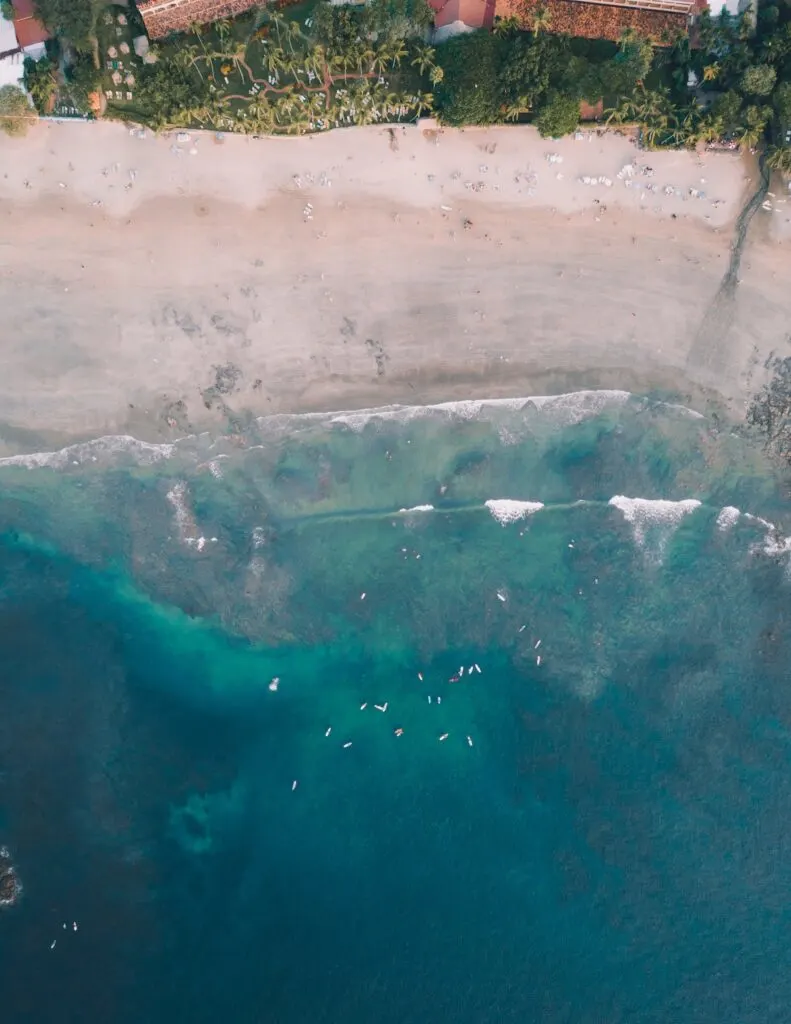 One of the most romantic hotels in Costa Rica, this adults-only resort is perched above the sea with stunning views from your room!
The rooms are spacious with their own private balconies overlooking the Pacific Ocean, and some rooms even offer your own private pool.
For a relaxing stay, enjoy the extensive list of spa treatments, or enjoy the gastronomy of the hotel restaurant.
The hotel also offers many guided tours like visits to Manuel Antonio National Park, ATV rides, jet ski tours, plus tours for waterfalls, ziplining, and white water rafting.
Enjoy the delights of the Caribbean side of Costa Rica at Le Cameleon Boutique Hotel. This place is close to the ocean for perfect beach days and the chance for all kinds of water sports, plus the rooms here are perfectly crisp and lovely- perfect for your relaxing getaway!
They can arrange tours of the local area including Manzanillo Wildlife Refuge, an indigenous reservation tour, waterfall tours, bird watching, ziplining, and more!
Plus, for honeymooners in Costa Rica, they have a free package if you're staying 3+ nights. This includes a bottle of sparkling wine, turndown service with flower petals your first evening, and breakfast in bed one morning of your choice.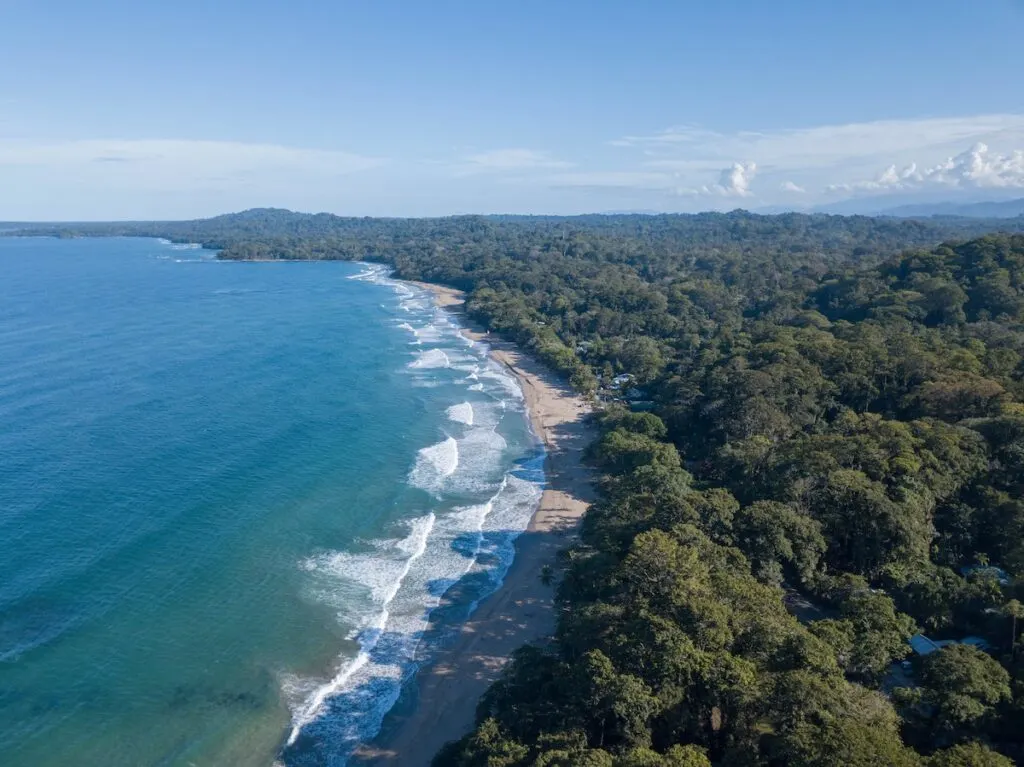 For a truly luxurious experience, a stay at Selva Boutique Resort is the perfect romantic getaway in Costa Rica!
Enjoy the villas, many of which have their own pool, and they all have private terraces with views over the Pacific.
The hotel also offers private yoga classes, private surf lessons, plus they will arrange tours of the area.
And if you want to just hang out in your villa, that's okay too. They have their own kitchens for making your own meals or you can arrange for a private chef.
Last, but not least, is this boutique hotel. This eco-lodge has its own private nature reserve where you can go on guided tours or self-guided walks. It is also situated on a bluff overlooking the beach and forest.
Relax in one of their infinity pools, enjoy the beach, or hit up their spa. Or you could get more adventurous in their nature reserve, going surfing, biking, boating, kayaking, or even go on an Ostional turtle tour.
The options are truly endless whether you're here to relax on your Costa Rica honeymoon or explore the surrounding nature.
When to Visit Costa Rica For Your Honeymoon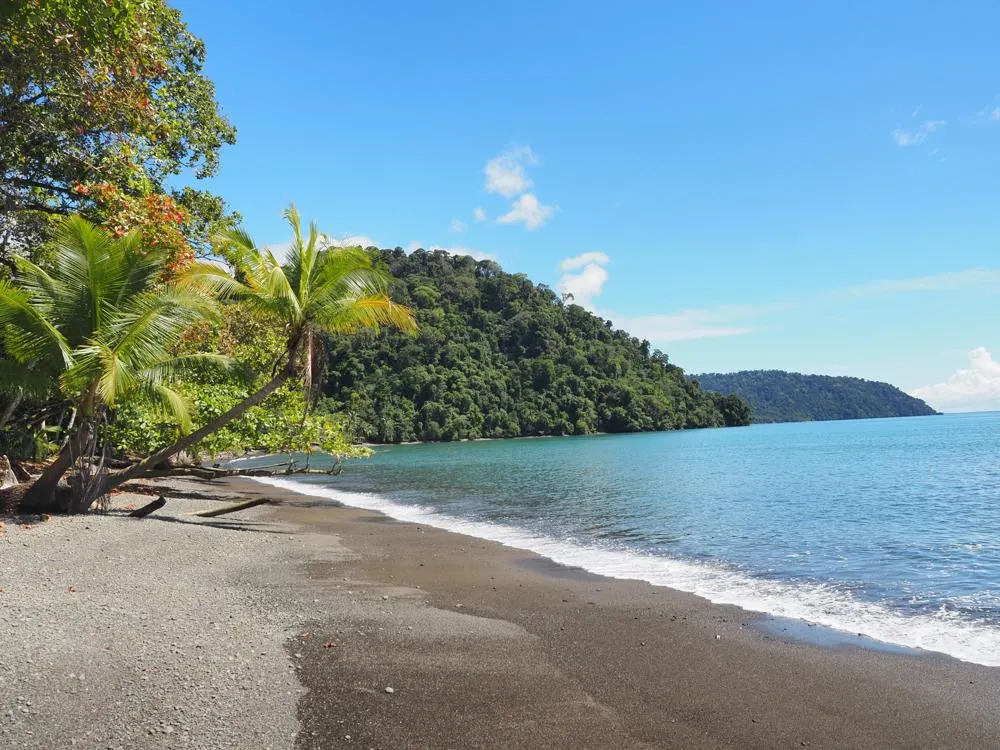 This does slightly depend on which part of Costa Rica you plan to visit, but, in general, December through April are perfect for drier weather. However, July and August see a mini-dry season too and fewer crowds than in peak travel season during the winter.
However, if you wish to visit the Caribbean side, like Puerto Viejo, September and October are when you want to go for drier weather.
These months, on the Pacific side of the country, can be quite rainy. But you'll get great deals during shoulder season and rainy season depending on where you go!
Getting To Costa Rica
Most people tend to fly into San Jose or Liberia. However, most flights tend to go to San Jose Juan Santamaría International Airport.
For the best flight prices, check Skyscanner!
Getting Around Costa Rica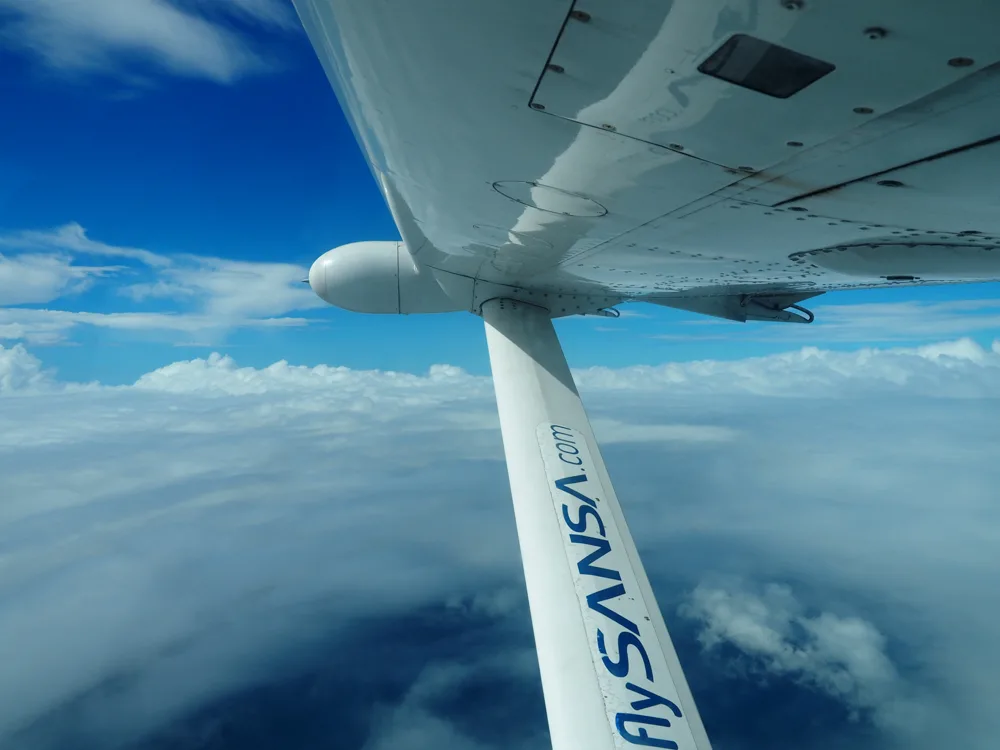 Once you're in Costa Rica, most people tend to rent a car to explore. Check Rentalcars.com for deals.
If you don't want to rent a car or worry about driving, you could also fly to many places in the country thanks to Sansa Air. Just be warned, these are tiny planes. While they're nerve-wracking, flights are pretty short.
You can also take day trips, like a day trip we took from San Jose to La Fortuna. And many of these day-trip options ask if you want to be dropped off at the destination rather than return. This is an easy way to turn a trip to another spot into a fun day trip, stopping at places along the way.
Also, you can either arrange a private driver to take you to some locations or you can catch a bus.
Other Tips
For a full Costa Rica honeymoon itinerary, check out our 10-day Costa Rica trip guide.
Tap water is drinkable in most cities and towns! Always check to make sure beforehand, though.
Credit Cards are very popular versus cash in many places. They also accept USD.
It is a good idea to pack light, especially if you are going to fly on smaller planes.
Pack a mixture of layers, as it can be chilly at night in some places, like San Jose or in the mountains. Plus, always be prepared for rain.
Learn a little Spanish! It'll go a long way!
Have a great trip!
That's it for the ultimate guide for your honeymoon to Costa Rica! Which place would you most like to visit?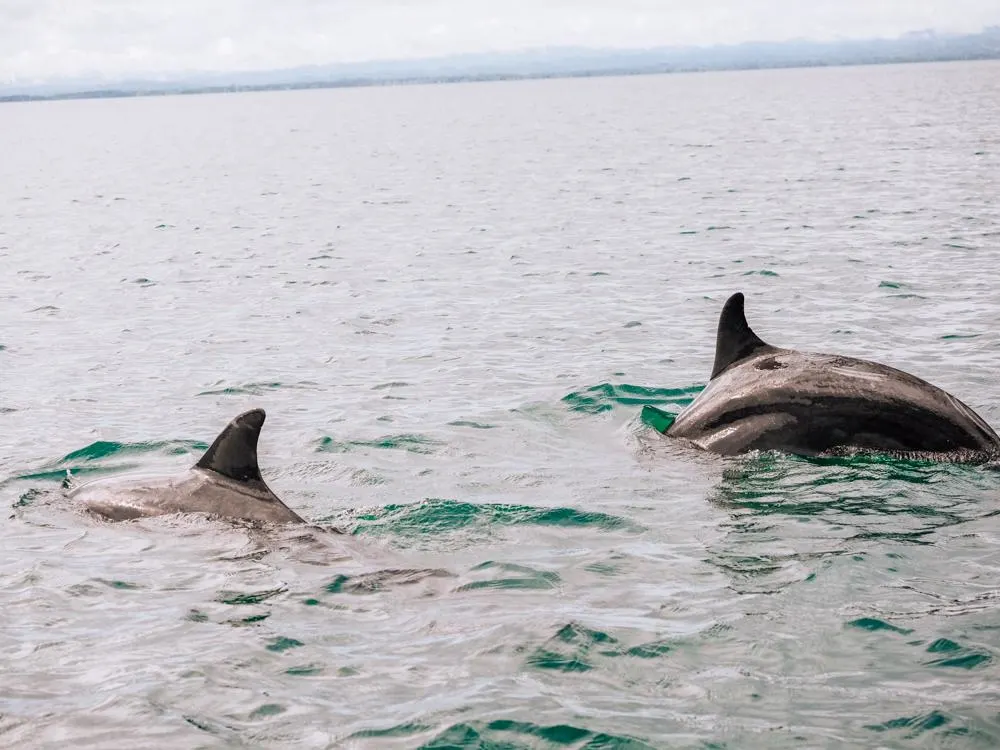 Want more Central American/Caribbean content? Check out these posts:
Want more honeymoon ideas? Check out these posts!
Pin it here!