Some posts on this site contain affiliate links, meaning if you book or buy something through one of these links, I may earn a small commission (at no additional cost to you!). Read the full disclosure policy here.
---
Planning a Las Vegas honeymoon is a dream. This city has so much to offer in terms of hotels, attractions, and world-renowned restaurants that the possibilities for your Vegas honeymoon seem endless!
However, it can also be a bit daunting as there are SO many great options! Luckily, this guide is here to help you make the absolute most of your honeymoon in Las Vegas including all the tips on things to do in Las Vegas for a honeymoon, the best honeymoon hotels in Vegas, and more.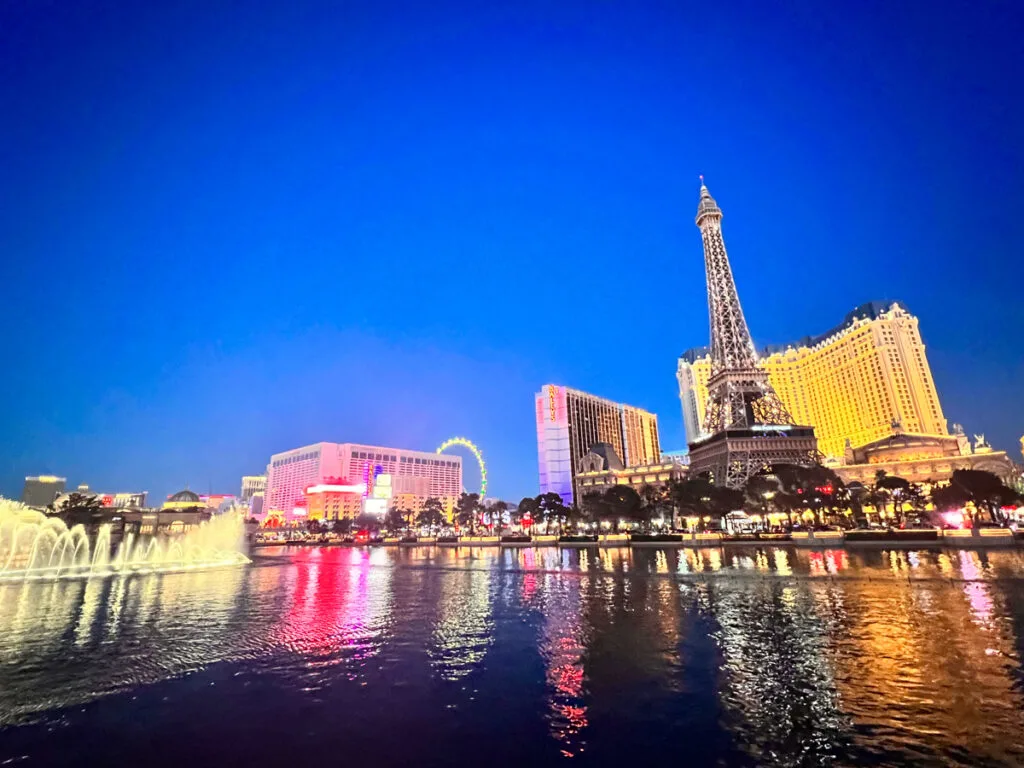 Ultimate Las Vegas Honeymoon Guide
This guide is organized with all the goodies you'll need to plan your Vegas honeymoon, from where to stay to the best places to dine!
Best Romantic Hotels in Las Vegas For Your Honeymoon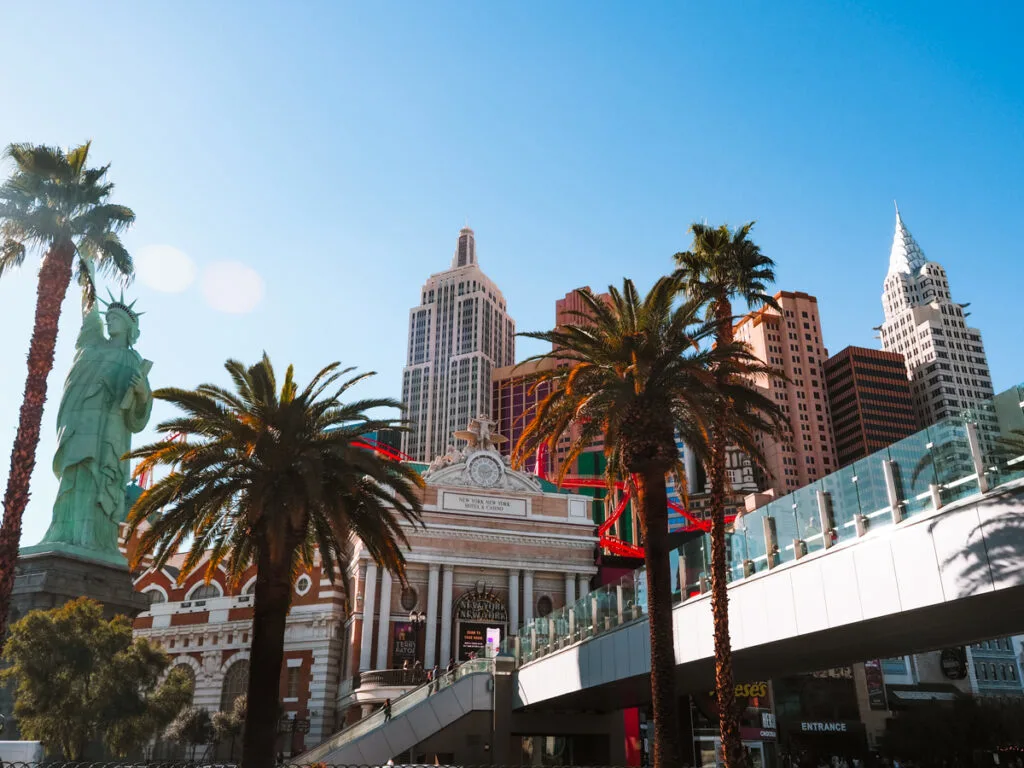 Let's start off on the best part: where will you stay for your amazing Vegas honeymoon? Look, while the city is full of great places to stay, for the ultimate Vegas experience, the Vegas Strip is the place to book.
This is where you'll find all of the incredible hotels like the Bellagio, Venetian, Park MGM, Paris Las Vegas, and more.
Also, lucky for those planning a Vegas honeymoon on a budget, because you can find all kinds of room options at these hotels, including deals for under $200 a night!
That being said, you can also really indulge on your honeymoon (I mean, why not?) and book some incredible suites.
So let's talk about which hotels are definitely worth booking for your exciting honeymoon!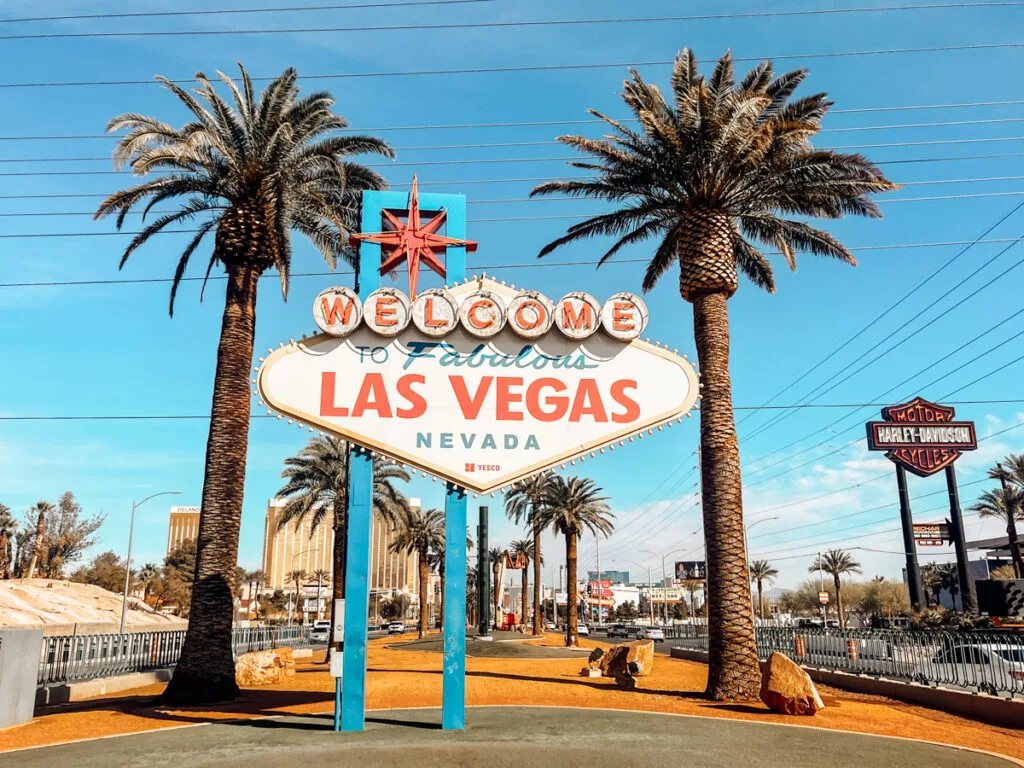 1. Best Honeymoon Hotel in Vegas for Non-Smokers: Park MGM
Not into smoke or smoking during your stay in Vegas? Totally understandable! Luckily, the Park MGM is the only completely smoke-free casino on the Vegas Strip, making it a great fit for you!
I stayed here on my last visit, and standard rooms here can be found for as little as $120 per night! My stay was less than $200 a night on my last visit here.
They also offer romantic honeymoon-worthy suites starting at $200 per night.
Aside from their standard rooms and suites, they also offer Stay Well rooms and suites, which are meant to help you adjust to Vegas time and stay refreshed with the air purification system, aromatherapy, a shower infuser, and luxurious bedding.
2. Best Honeymoon Suites in Vegas For Views of the Strip at Night: Bellagio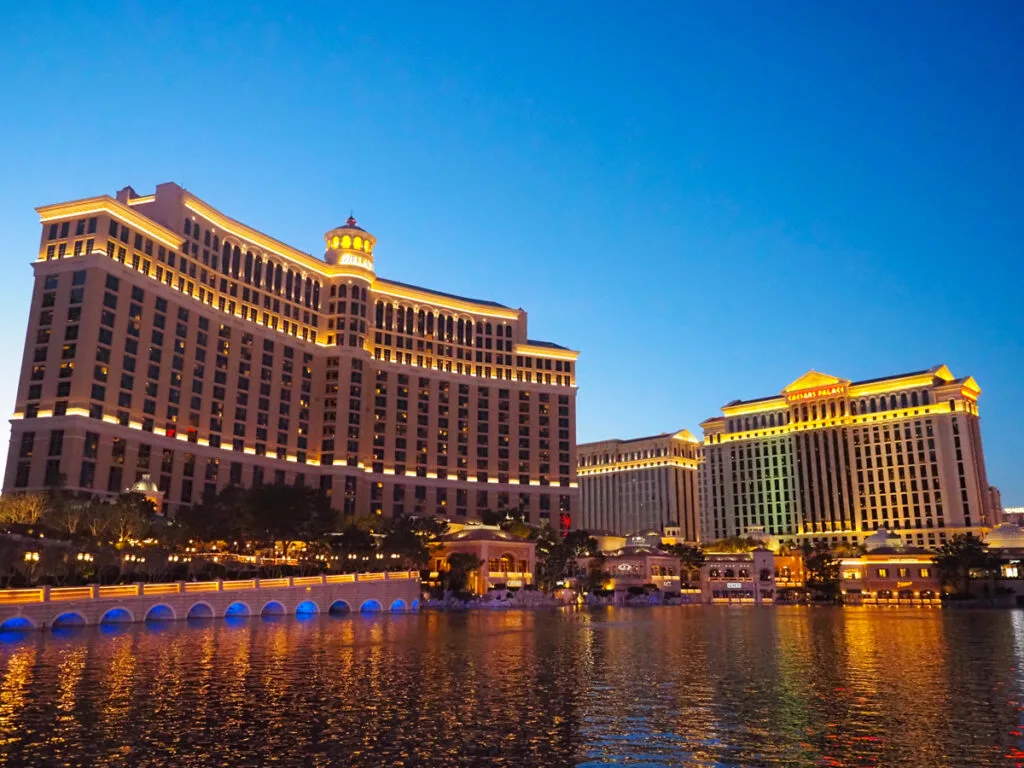 The fountains of the Bellagio are truly awe-inspiring! And the views from the hotel of the Strip and fountains are nothing if not stunningly romantic.
Also, as far as options go for romantic honeymoon suites in Vegas, the Bellagio has several!
To start with, you can score a standard king room with fountain views starting at $350 per night.
Suites start around $600 per night. There are ample choices for suites, however, but even the Salone Suite, the lower-grade suite, still has lush bedding, a whirlpool tub, and a marble foyer.
However, if you really want to go luxurious for your honeymoon in Vegas, opt for the Penthouse Strip View Suite complete with a spacious living room with sprawling views of the Strip, a couple's Italian marble bathtub, marble foyer, dining area, and even nightly turndown service.
For that exclusive suite, definitely plan to pay $1,000+ per night.
If you're searching for honeymoon suites with a jacuzzi in Las Vegas, this is a great place!
They also offer great Stay Well rooms like the Park MGM.
3. Where to Stay in Las Vegas if the Sky's the Limit: Caesars Palace Villas
Aside from feeling like you've stepped right into Rome, Caesars Palace in Las Vegas offers so much in terms of shows, restaurants, and shopping!
The Forum Shops & Appian Way Shops have glorious shopping from Versace to Kate Spade, H&M to Gucci and so much in between.
Aside from shopping, however, they offer over 3,500+ rooms, starting as low as $90 per night!
However, if you plan to get a little luxurious on your honeymoon in Vegas, a suite like the Palace Premium Studio Suite can be as little as $200 per night. This suite includes luxury bedding, his and hers bathrooms with a walk-in shower connecting them, a spa bathtub, and two sinks.
However, for those without a budget at all, then opt for the villas at Caesar's Palace. Pricing for these can be anywhere from $3,000-35,000 per night, but you essentially have your own palace to enjoy.
The Caesar's Villas include roundtrip limo service to the airport, butler service, a fireplace, billiards room, terrace, and more!
The Neptune Villa even includes a private terrace with a spa tub!
4. Best Honeymoon Hotel in Vegas for Partying: Cosmopolitan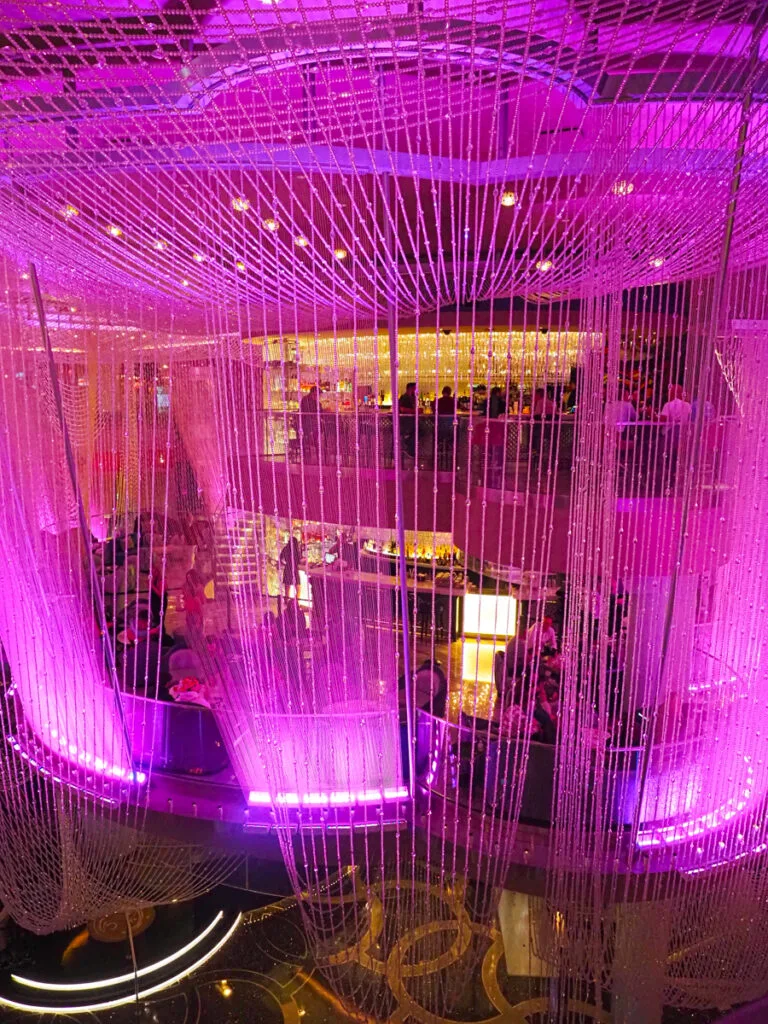 The Cosmopolitan is certainly classy and chic with its multi-story chandelier at the Chandelier bar, and even the rooms are elegant!
And if you plan to party it up at one of the best clubs in town during your honeymoon in Vegas, then the Marquee Nightclub and Dayclub is where to go! This place is located in the Cosmopolitan, making it easy to stumble from the club back to your room in the early morning hours.
Standard rooms at the Cosmopolitan start at around $300 per night with great views, a luxurious bathroom, and state-of-the-art technology.
For a honeymoon suite in Vegas, opt for the Terrace WrapAround Suite for the best views of Vegas from your own giant private terrace. Plus, there is so much space, a luxurious bathroom with a fabulous tub, and a sleek wet bar. This starts at around $700 per night.
For a bit of a feel of Hawaii from Vegas, then the Lanai Suite is full of tropical vibes including a hot tub on your private terrace. This starts at around $1,200 per night.
And for more luxury, the Bungalow Suite has its own jacuzzi plunge pool on the terrace and butler service! Prices start here at around $1,250 per night.
5. Where to Stay in Vegas for Old World Italian Glamor: The Venetian Resort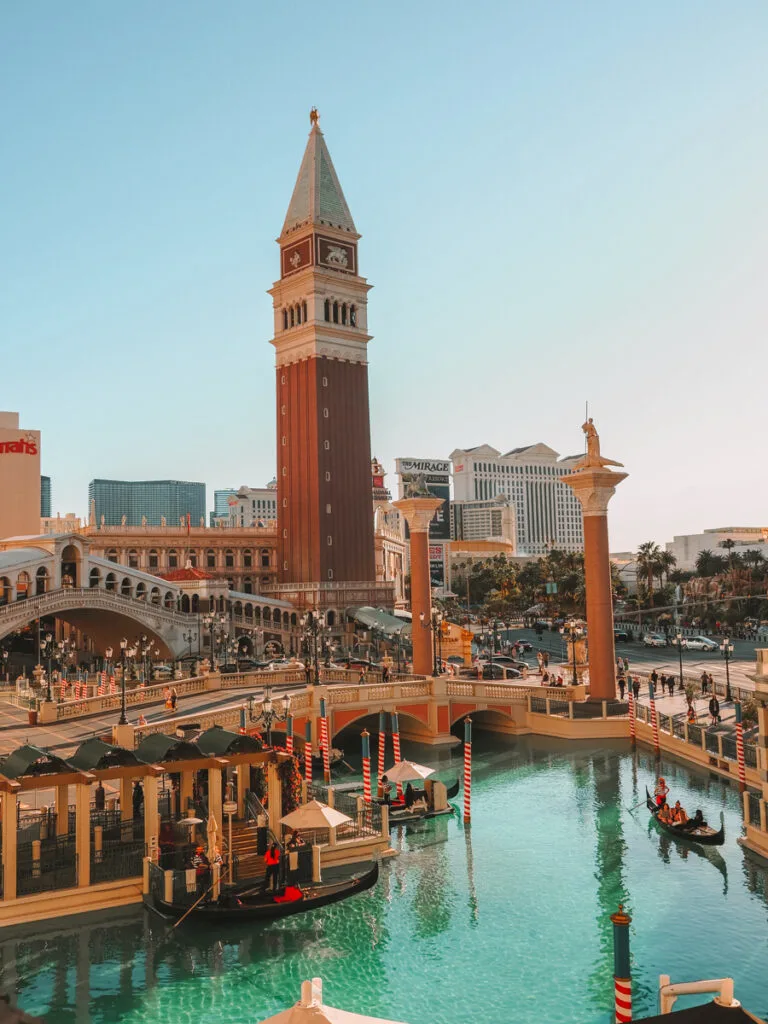 Y'all the Venetian is a dream. Even just walking along outside of the hotel, you'll spot gondolas and even the St. Mark's Bell Tower.
Inside, you'll see floor-to-ceiling Venice, from the Grand Canal to the blue skies. It is truly incredible.
Aside from that, the Venetian offers a variety of Italian-inspired rooms, ranging from king suites in the Venetian Tower to a Penthouse Suite in the Palazzo Tower.
All the rooms at the Venetian Resort are suites, so you'll have plenty of space to relax and enjoy your honeymoon! Luxury King Suites start around $200 per night and even have luxurious tubs, a living room, and fabulous views.
For a more luxurious experience, opt for the Palazzo and the Penthouse Suite complete with a massage parlor, full bar, pool table, marble floors, grand bathrooms, and all the decor that'll make you feel like you're in a villa in Venice! If the world is your oyster when it comes to budget, you can enjoy this starting at around $6,000 per night.
Book the Venetian Resort here!
6. Best Vegas Honeymoon Hotel to Feel Like Royalty: Paris Las Vegas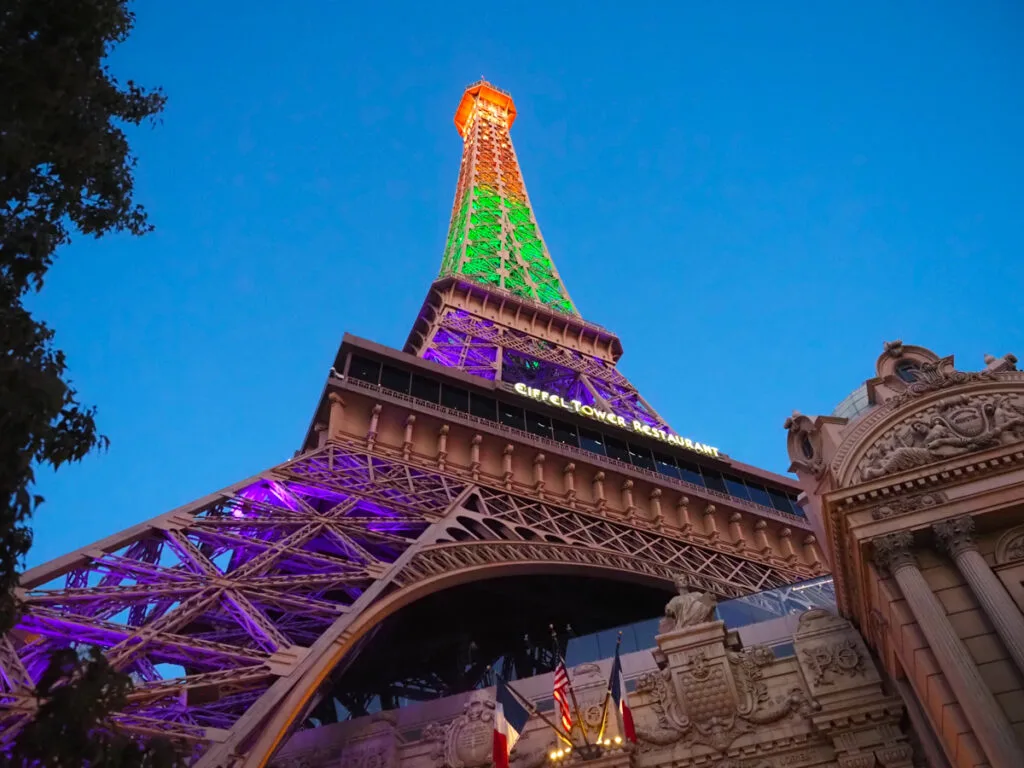 Wake up to views of the Eiffel Tower, Arc de Triomphe, and a chic sidewalk cafe at the Paris Las Vegas.
And rooms like the Burgundy Room start at around $100 per night!
However, if you really want to feel like royalty at Versailles, why not check out the Napoleon Suite? With a piano, wet bar, elaborately decorated rooms, a luxurious soaking tub, and more, you'll feel like you've stepped out of Vegas and into a French chateau.
Prices for this suite start around $3,100 per night.
Book the Paris Las Vegas here!
7. For Luxury Without the Casinos Opt For the Four Seasons Hotel Las Vegas
We all know that the Four Seasons have some lovely luxurious hotels around the globe. The same is true in Vegas. This hotel, located on The Strip adjacent to the Mandalay Resort & Casino, is a non-gaming and non-smoking hotel in the city.
A deluxe room here will set you back about $400 per night, but you'll enjoy the sweeping Vegas views, big soaking tub, and lovely hotel itself.
For a more luxurious stay, opt for the Strip View Panoramic Suite. This offers floor-to-ceiling views, art deco decor, a large marble bathroom, and spacious living and dining rooms. This is about $2,800 per night.
Book the Four Seasons Hotel Las Vegas here!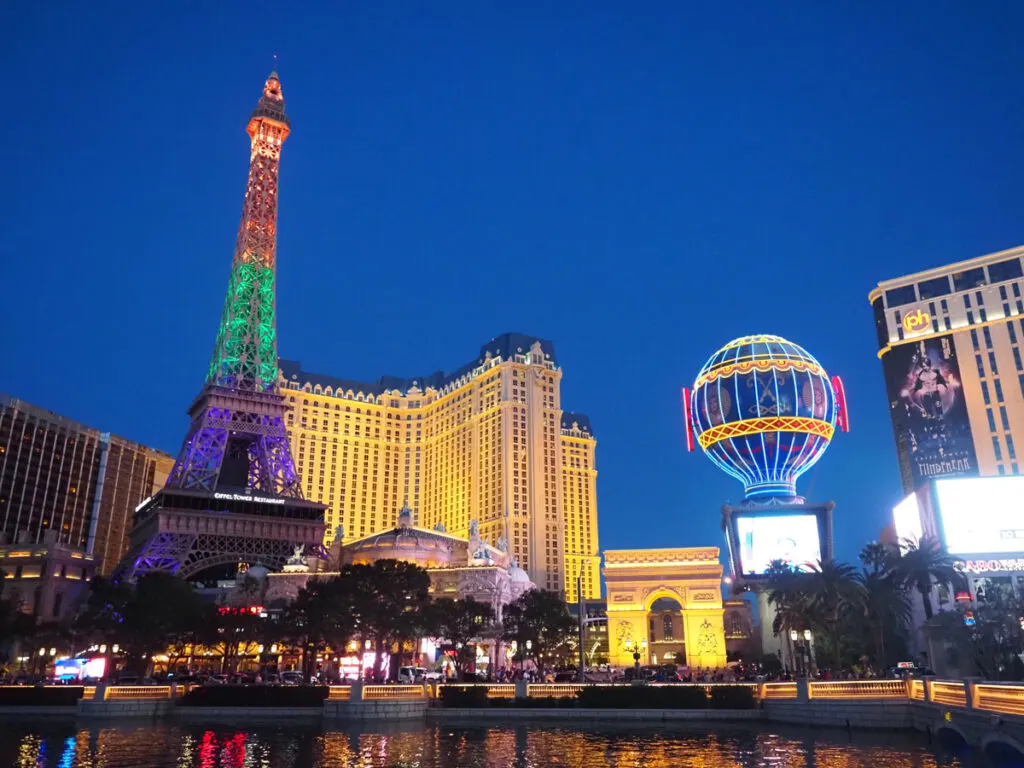 8. For a Low Key Luxurious Honeymoon in Vegas: Waldorf Astoria
The Waldorf Astoria Las Vegas is another non-gaming hotel on the Strip, which is great if you want more of a low-key honeymoon in Vegas.
Plus, if you are hoping to be pampered, they have an award-winning spa and three pools for lounging.
Even their standard king room has floor-to-ceiling windows and a giant soaking tub! This starts at around $460 per night.
For an upgraded suite, check out the Penthouse Panorama Suite with amazing views of the Strip, a sleek bedroom, a giant bathroom with views from the giant tub, and a private dining area and bar.
Prices for this start around $1,200 per night.
Book the Waldorf Astoria here!
9. Best Honeymoon Suites in Vegas for a Budget: Encore Tower at the Wynn
The Encore Tower of the Wynn Resort offers some of the best deals when it comes to affordable luxury.
The Encore Tower Suites come with a dedicated concierge, a $50 daily breakfast credit at select restaurants, daily coffee and tea service, and access to the Tower Suites pool.
Plus, the rooms have top-quality bedding, floor-to-ceiling views of the Strip, a lovely Italian marble bathroom with a soaking tub, and even a living room to relax in.
Oh, and Encore Tower Suites have their own entrance and lobby and nightly turn-down service. And these suites can be booked for around $600 per night!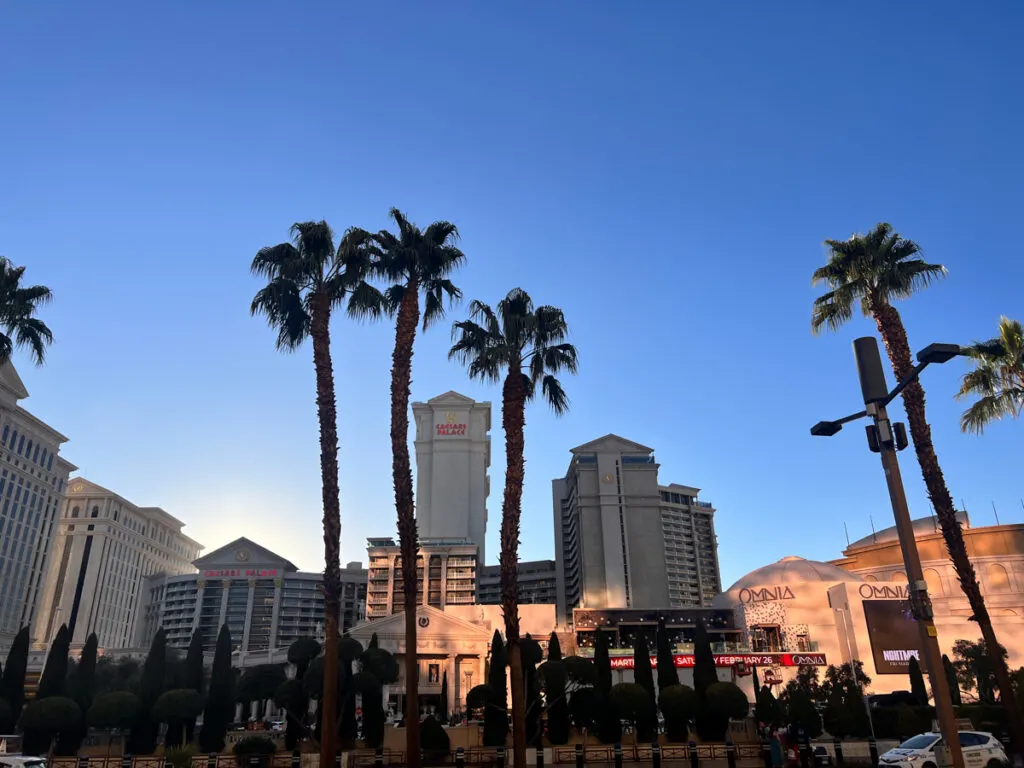 10. Best Vegas Honeymoon Hotel if You Want to Stay Off the Strip: Green Valley Ranch Hotel & Casino
Want to enjoy Vegas but don't necessarily want to stay on the Strip? Then the Green Valley Ranch Hotel & Casino is a great place to be.
This place offers the whole resort experience including top-notch restaurants, a casino, salon, spa, and sand-bottom beach-entry pool.
Standard king rooms start around $135 per night, and for a more luxurious experience, then the Villa Suite comes with a private plunge pool, butler service, a private courtyard, a billiard table, and plenty of space to lounge and relax.
The Villa Suite is a whopping $12,500 a night!
And if that is too much, the classy, Tuscan One-Bedroom King Suite goes for around $1,680 per night.
Book the Green Valley Ranch Hotel & Casino here!
Romantic Resorts in Las Vegas Tips: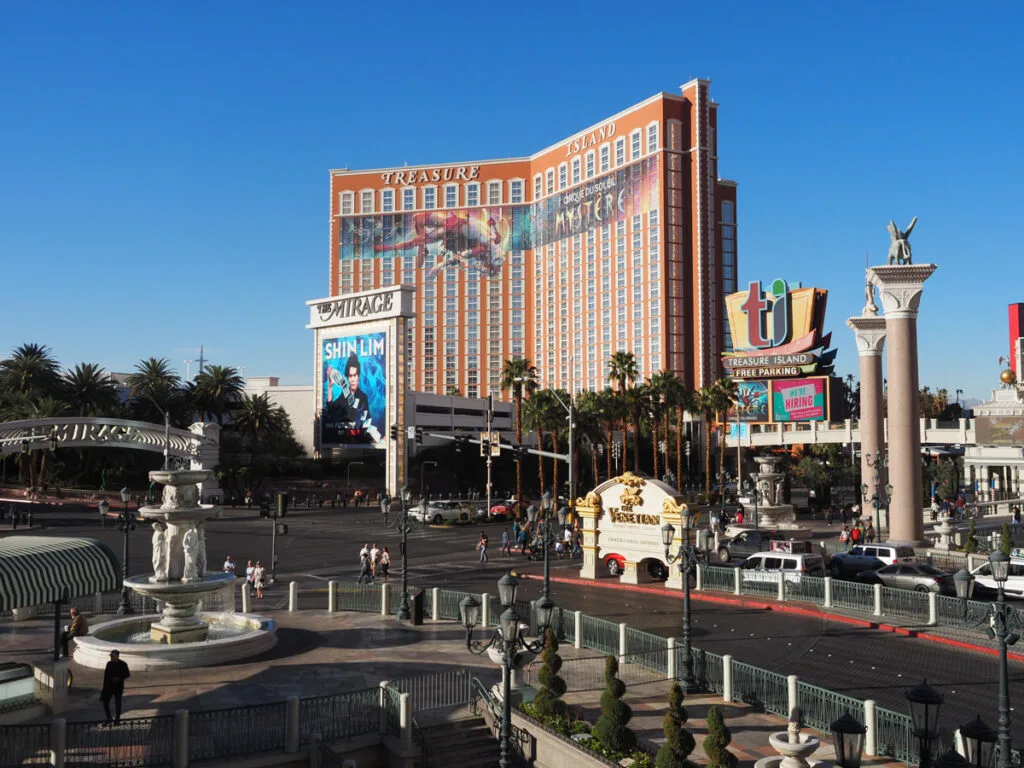 Now that you know that romantic hotels in Vegas can really run the gamut in price, note that most hotels also charge a resort fee in addition to their nightly rate. This is typically around $25-45 per night extra but can vary by hotel.
Aside from that, if you're hoping to save a little bit of money, then opt for a honeymoon in Vegas that is mid-week rather than over the weekend, as prices soar the closer you get to the weekend.
Lastly, while more luxurious stays will typically include things like parking or even valet, most standard rooms do not. So be sure to budget for parking while in Vegas too if you're driving a car. If you're staying on the strip, though, parking can be pretty reasonable if you're staying at the hotel, sometimes even as little as $15 per day!
Now that you know where the best honeymoon suites are in Las Vegas and where to stay for your honeymoon, let's talk about things to do!
Las Vegas Honeymoon Ideas: Romantic Things to do in Vegas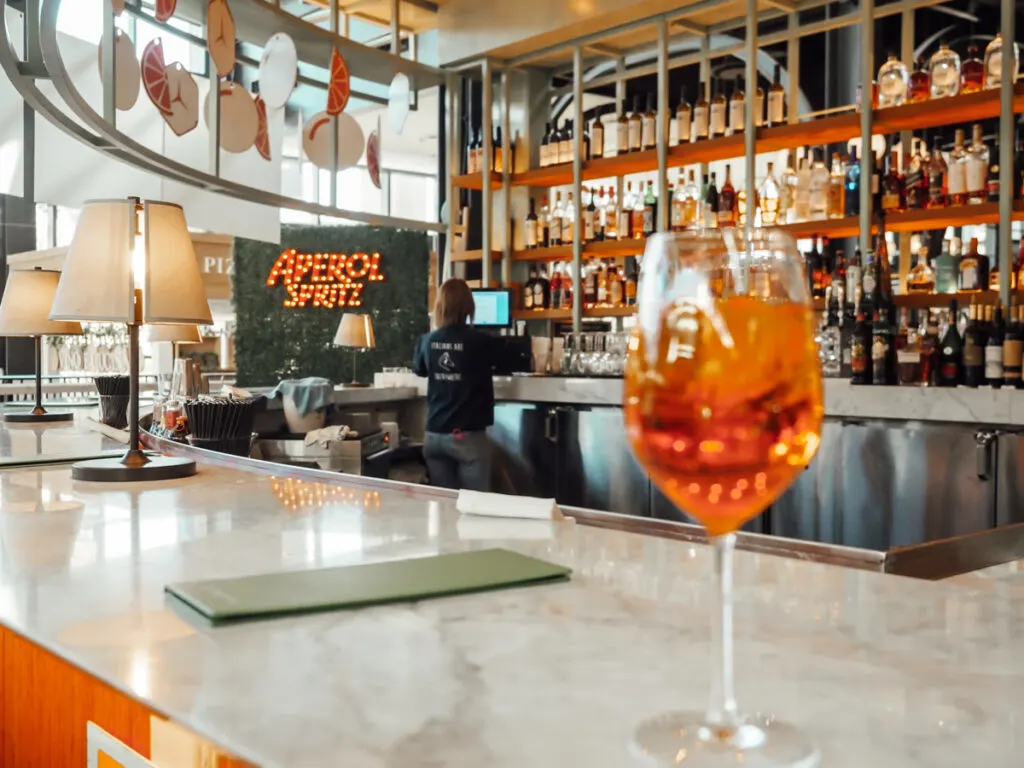 When it comes to planning your Vegas honeymoon, you truly have unlimited options for things to do. Whether you plan to party it up or enjoy some fine dining, these are the things to do in Vegas for a honeymoon.
1. Eat at Famous Restaurants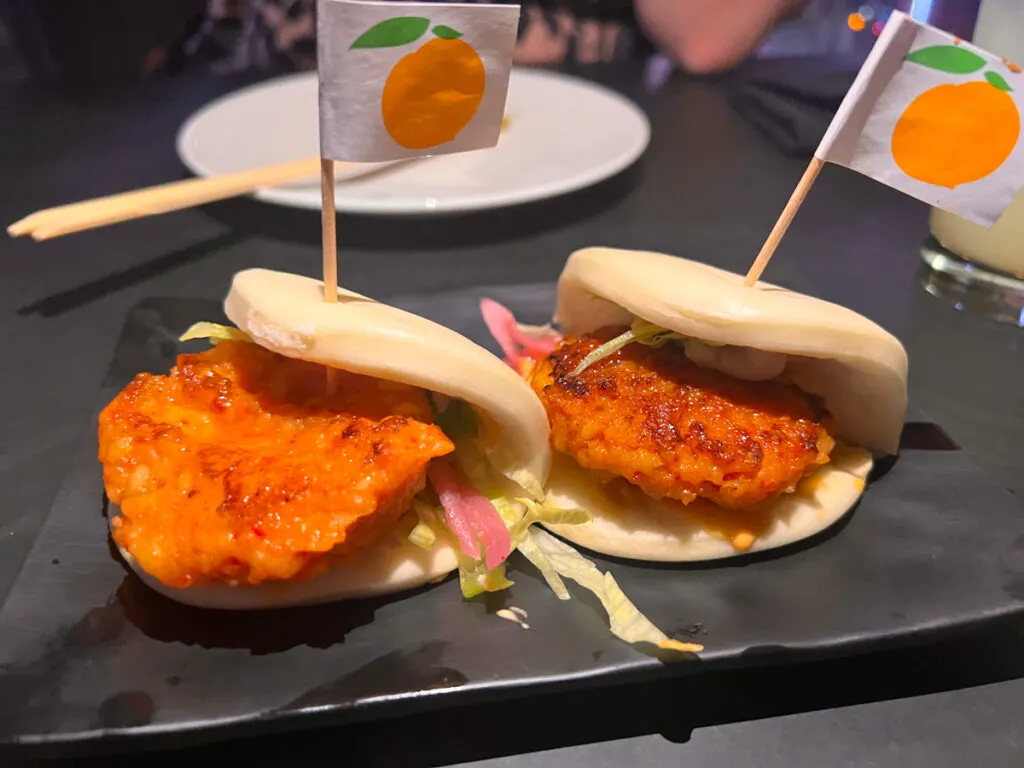 Have a favorite celebrity chef whose cuisine you've always wanted to try? Well in Vegas, all things are possible!
Love Gordon Ramsay? He has 5 restaurants across Vegas from the casual Gordon Ramsay Pub & Grill to the more upscale Hell's Kitchen.
Fans of Ugly Delicious will enjoy David Chang's Momofuku in Vegas. Even famed restaurateur Wolfgang Puck has five restaurants in Vegas.
Truly, the choices are extraordinary.
Aside from that, there are amazing Michelin Star restaurants around the city including Joel Robuchon, Picasso, Restaurant Guy Savoy, Le Cirque, Wing Lei, and more.
The dining on and off the Vegas Strip is well worth traveling to the city on its own, but it certainly makes for a delicious honeymoon!
2. Catch a Show (Or Two!)
Just like the restaurant scene, the number of shows you can go see on the Strip are insane! And really, it fits any and all tastes.
Love magic? Comedy? Musicals? Your favorite musical artists? Seriously, there is so much to see.
Of course, the classics like Cirque du Soleil and Blue Man Group are pretty much always there. But you'll also find so many exciting singers taking up residencies in the city including John Legend, Lady Gaga, Sting, Shania Twain, Katy Perry, Adele, and more! That's just in 2022!
3. Take in Some Culture at Museums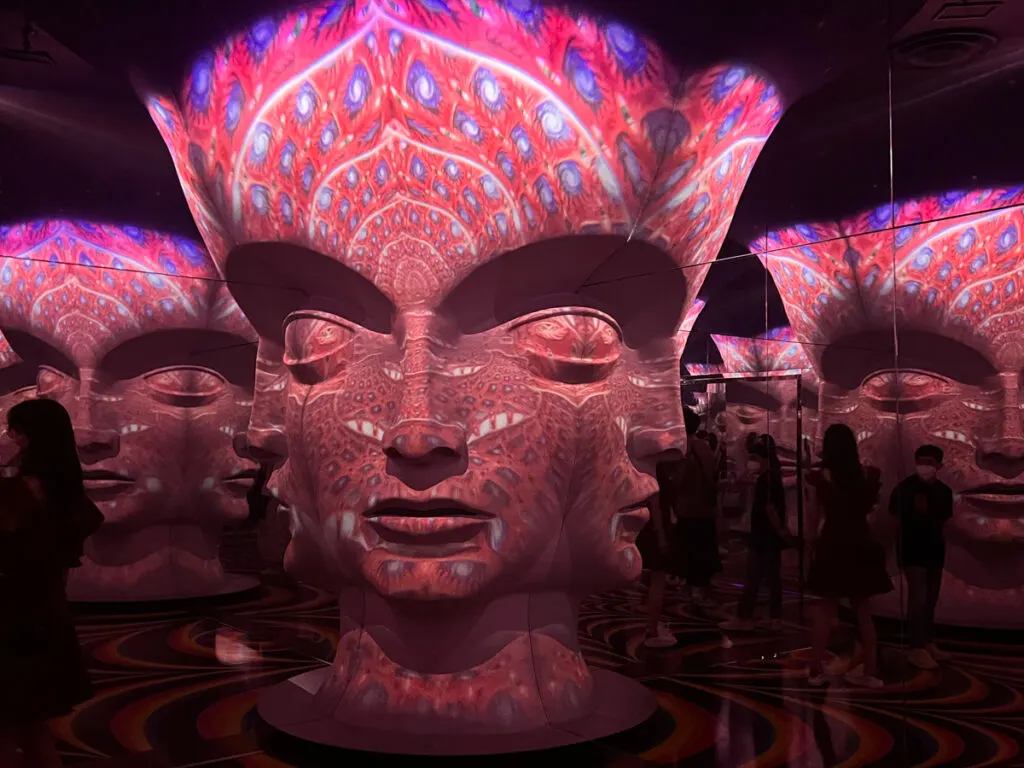 Enjoy some museums during your honeymoon in Vegas, where, again, there are tons of options.
Some really cool museums to visit include the Neon Museum for some old signs of the city, the Burlesque Hall of Fame Museum, the Las Vegas Art Museum, and even the zany immersive art experience at Omega Mart at the Meow Wolf Museum in Las Vegas.
4. Explore the Vegas Strip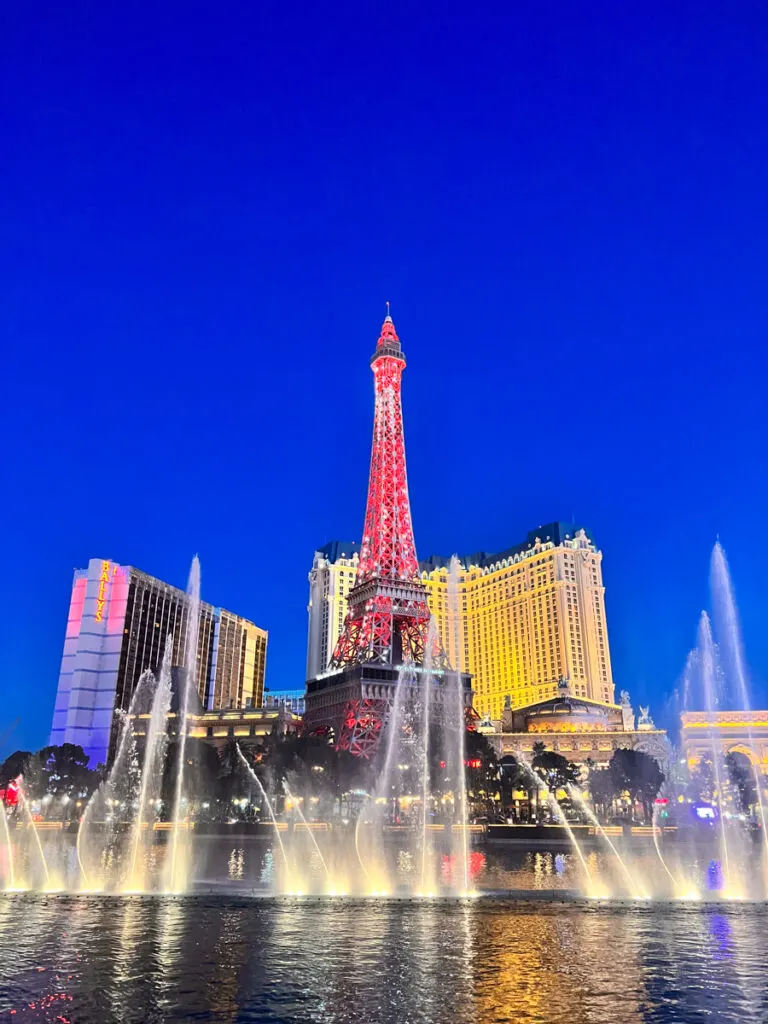 Chances are that you'll likely be staying on the Vegas Strip anyway, but it is super worth it to explore the Strip on foot too!
Take in the sights of the various hotels like the Bellagio for the Conservatory and Botanical Gardens (and definitely stay to watch the Bellagio Fountains go off!), the Venetian to explore the streets of Venice and watch the gondoliers go by, New York-New York for a fun New York City skyline and perhaps ride the roller coaster, and even Paris Las Vegas for a chance to go up the Eiffel Tower!
For an Eiffel Tower pro-tip: instead of paying to go to the top or pay for a pricey Eiffel Tower Restaurant dinner, you can ask to sit at the bar at the restaurant (ask when it opens before it gets crowded). You'll have great views of the Bellagio Fountains from above for the price of a cocktail!
5. Visit Old Vegas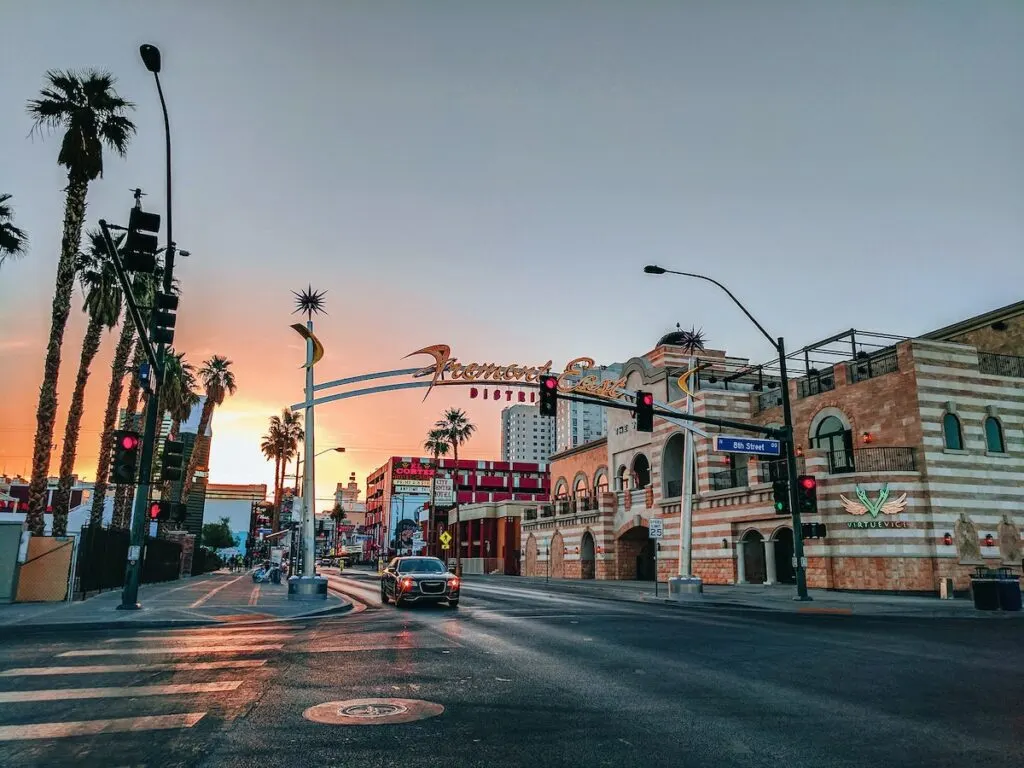 Go back in time during your Vegas honeymoon while exploring Old Vegas. Downtown Vegas (AKA Old Vegas) is the place to go to enjoy places like the Neon Sign Museum, gamble at old casinos like the Golden Nugget and Binion's, zipline at the Slotzilla Zipline over Fremont Street, and even take a tour of the area to learn more!
6. Party it Up!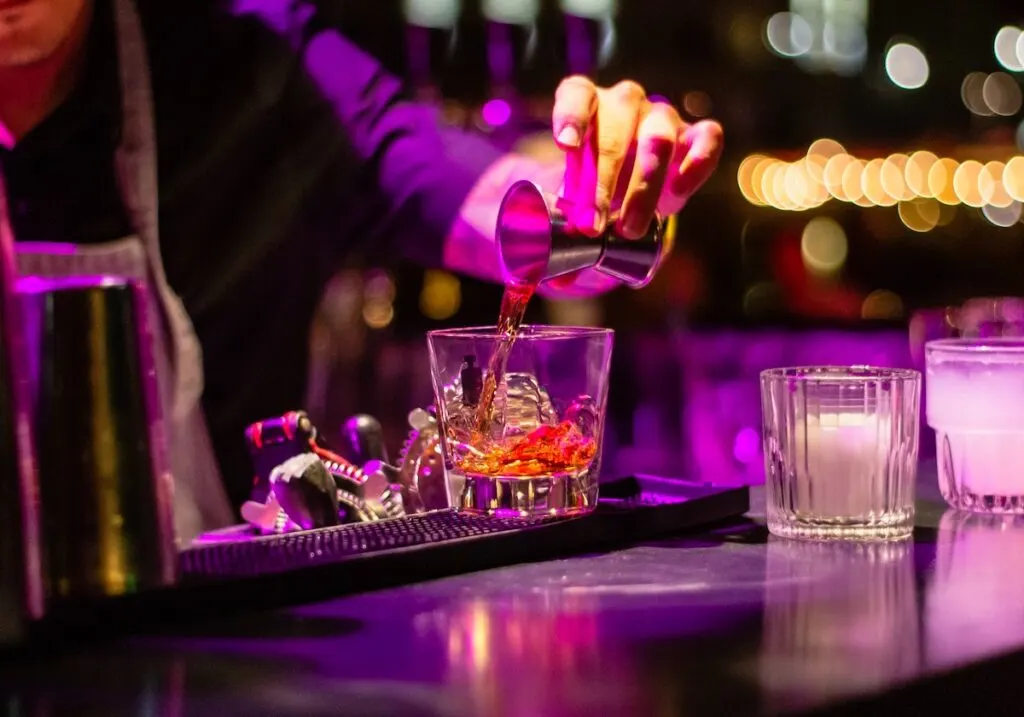 If you are looking to party during your Vegas honeymoon, well, for starters, you've certainly come to the right place!
There are ample clubs like the Marquee mentioned above at the Cosmopolitan, Zouk Nightclub, XS at the Wynn, Omnia in Caesars Palace, Tao Las Vegas at the Venetian, and more!
And if you would like to enjoy a pool party many hotels on the Strip offer these including the MGM Grand (Wet Republic), Encore (Encore Beach Club), Mandalay Bay (Daylight Beach Club), Cosmopolitan (Marquee Dayclub), and the Venetian (Tao Day Beach Club).
7. Soar Above Vegas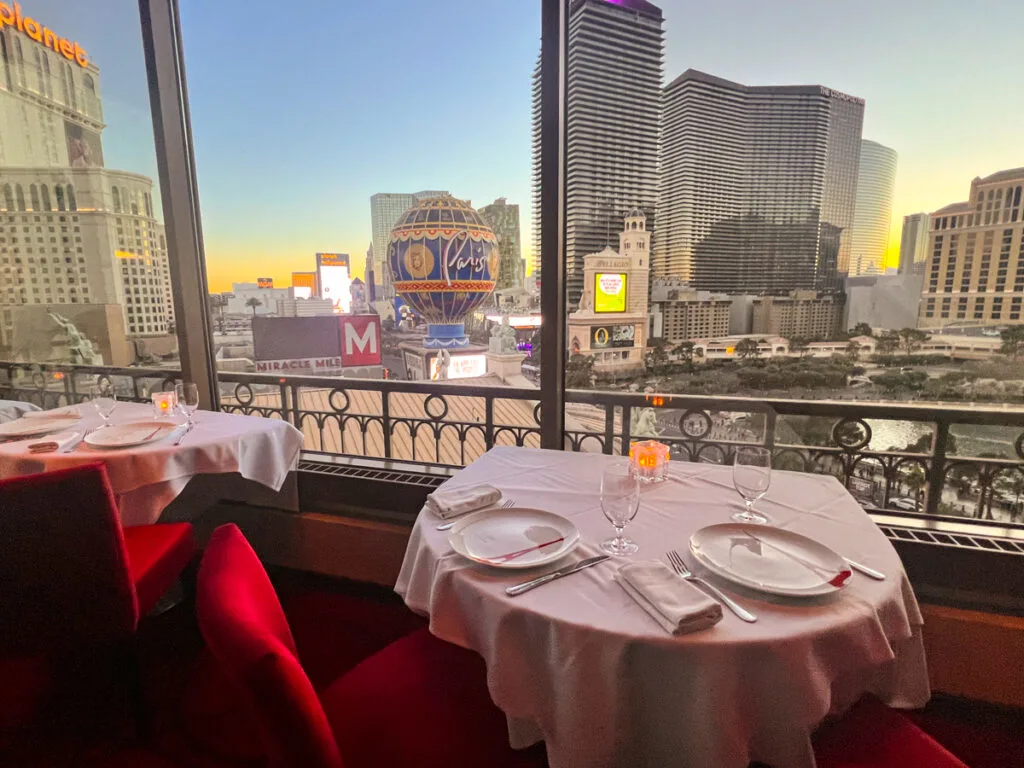 This is definitely a romantic thing to do in Vegas for a honeymoon! And luckily for you, there are many options for this as well!
You can take a hot air balloon ride over the Mojave Desert, soar in a helicopter over the Strip, enjoy the views from the High Roller Ferris wheel, or take in the views from the Eiffel Tower Restaurant at Paris Las Vegas or from the Skypod at the Strat.
8. Get Outside of Las Vegas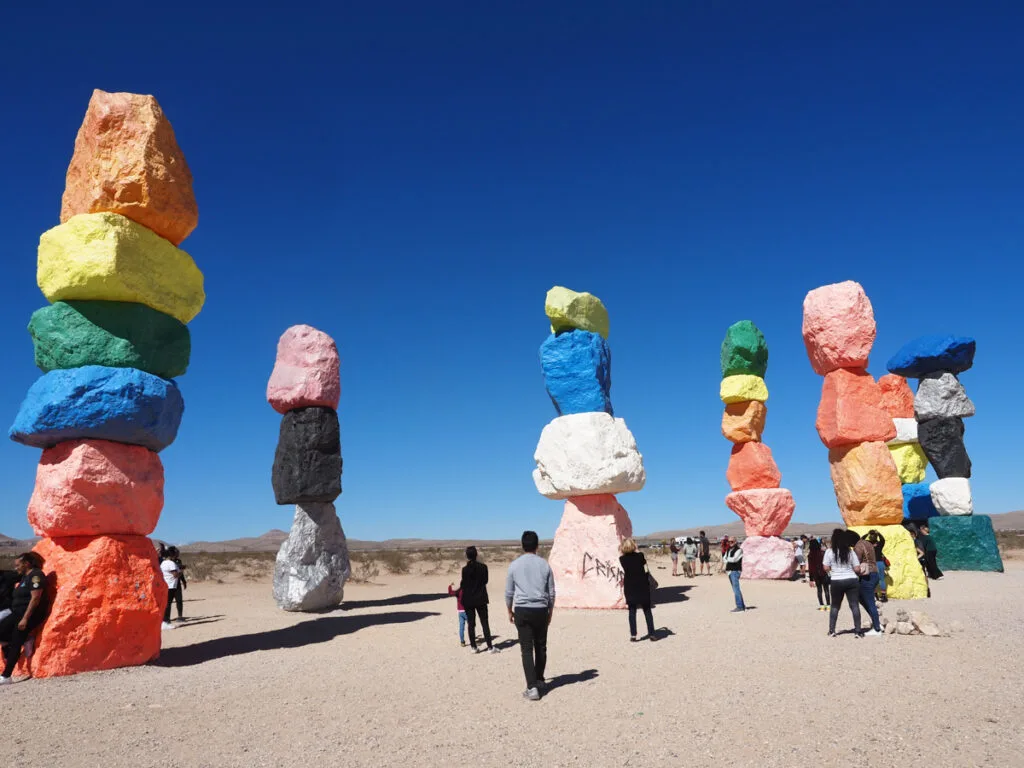 For beautiful views, head out of the city and explore more of the surrounding area!
For Instagram-worthy couple's photos, check out Seven Magic Mountains just outside the city. Just be sure to go earlier in the day to avoid crowds!
And for great hiking, head to either Red Rock Canyon (about 30 minutes from the city) or Valley of Fire State Park (1 hour from the city). Both of these places are full of stunning red rocks, amazing trails, and even wildlife!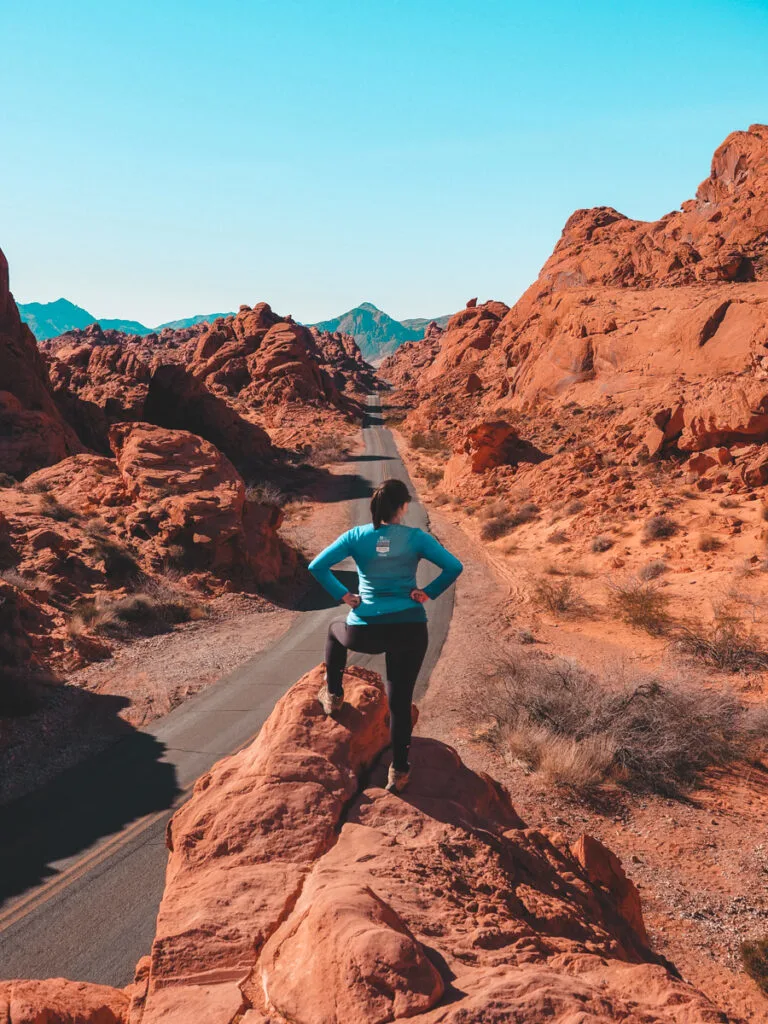 We saw bighorn sheep in Valley of Fire State Park while we were there! There was even a slot canyon to explore.
Now if you don't have a car and still want to get away during your Vegas honeymoon, there are tours that go from Vegas to Valley of Fire State Park for a day. There is also a tour that goes to Red Rock Canyon too!
There is certainly more than just the Strip for your Vegas honeymoon to enjoy!
Want to listen to our podcast episode about Vegas? Check it out here!
Where to Eat During Your Vegas Honeymoon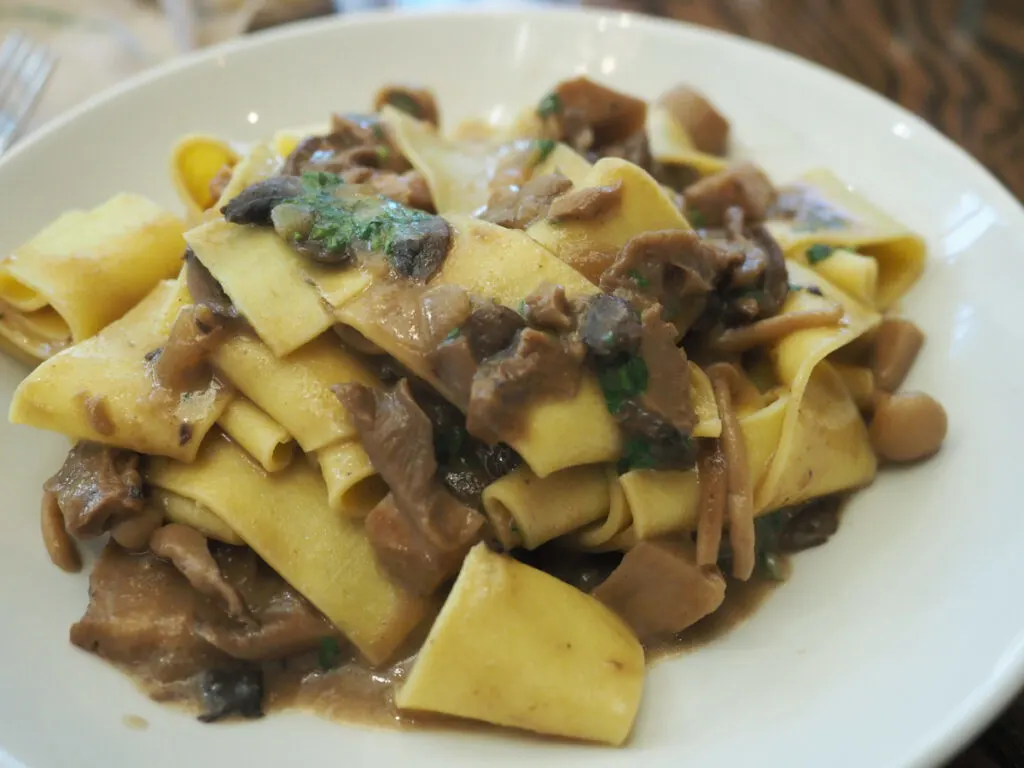 As I've mentioned before, Vegas has so many great options for dining! All the resorts and casinos have options that range from budget-friendly to fine dining.
Obviously, I can't list everything, but here are 10 great restaurants to choose from!
Joel Robuchon
Price: $$$$
Type of Food: French
Dress Code: Formal
The only 3-star Michelin restaurant in Vegas is definitely a splurge-worthy experience for your honeymoon. Located in the MGM Grand, this award-winning French restaurant will certainly impress you.
Restaurant Guy Savoy
Price: $$$$
Type of Food: French
Dress Code: Formal
Another delightful French restaurant, this Michelin-starred place in Caesars Palace is well worth it for delicious delicacies like foie gras, caviar, and confit.
Wing Lei
Price: $$$$
Type of Food: Chinese
Dress Code: Business Casual
The first Chinese restaurant in North America to be awarded a Michelin star, this restaurant serves up amazing Cantonese, Shanghainese, and Szechuan dishes like Peking duck, wok-tossed sea cucumber, garlic beef tenderloin, and more.
This is located in the Wynn.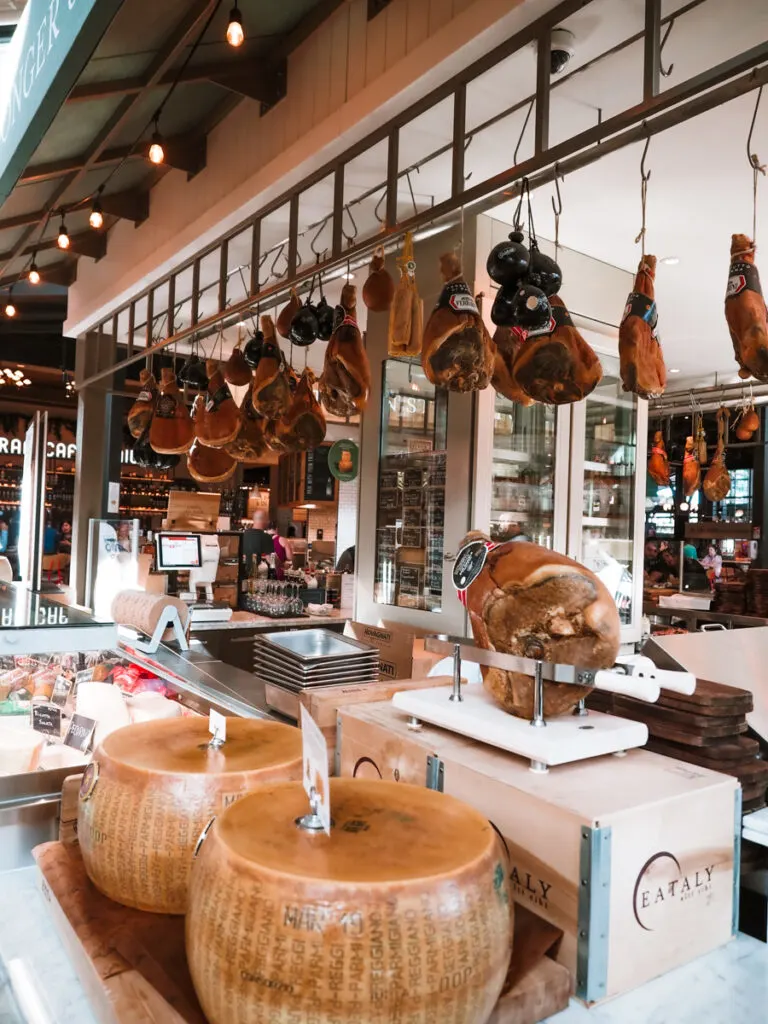 Eataly Las Vegas
Price: $$
Type of Food: Italian
Dress Code: Casual
Now there are quite a few Eataly's around the US, but if you want to enjoy some amazing Italian fare without the high prices, then check out Eataly. Located in the Park MGM, this Italian food court has multiple stands selling anything including sandwiches, pizza, pasta, and cocktails.
Aperol Spritz with a side of carbonara, anyone?
Lemongrass
Price: $$
Type of Food: Thai
Dress Code: Business Casual
If you're craving delicious Thai food, then head to Lemongrass in the Aria hotel for dinner. This place has tasty delights like shrimp pad thai, Maine lobster green curry, and Singapore noodles!
Momofuku
Price: $$$
Type of Food: Asian American
Dress Code: Business Casual
Located in the Cosmopolitan, Momofuku has some incredible dishes including their truffle ramen, spicy cucumbers, shrimp buns, and ginger scallion noodles.
Vic & Anthony's Steakhouse
Price: $$$
Type of Food: Steakhouse
Dress Code: Business Casual
Located in the Golden Nugget in downtown Vegas, this is the place to go for a great steak. From Prime NY Strip to Filet Mignon, you'll thoroughly enjoy this steak place.
Bardot Brasserie
Price: $$$
Type of Food: French
Dress Code: Smart Casual
This place in the Aria Hotel offers up French comfort food like onion soup and roasted chicken with a great wine list!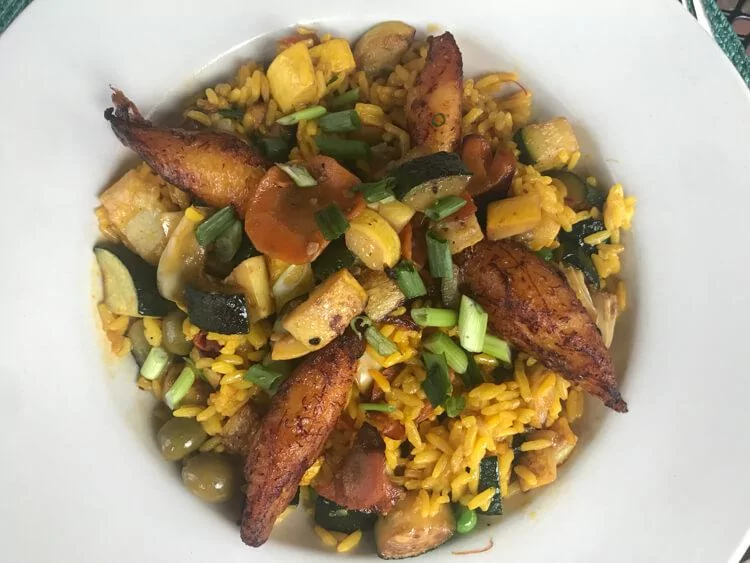 Spago
Price: $$$
Type of Food: American
Dress Code: Business Casual
Wolfgang Puck is known for really bringing the dining scene in Vegas up to the world-renowned place that it is today.
So eating at his restaurant is always a great idea. Enjoy classics like Maine lobster, filet mignon, and his famous smoked salmon pizza.
This is located in the Bellagio.
Honey Salt
Price: $$
Type of Food: American
Dress Code: Casual
For a delicious place for brunch and dinner off the Strip, Honey Salt is amazing.
Try their burrata and heirloom tomatoes before enjoying the cast iron branzino or buttermilk fried chicken. Oh, and don't forget that lobster mac n cheese!
How to Get to Vegas For Your Honeymoon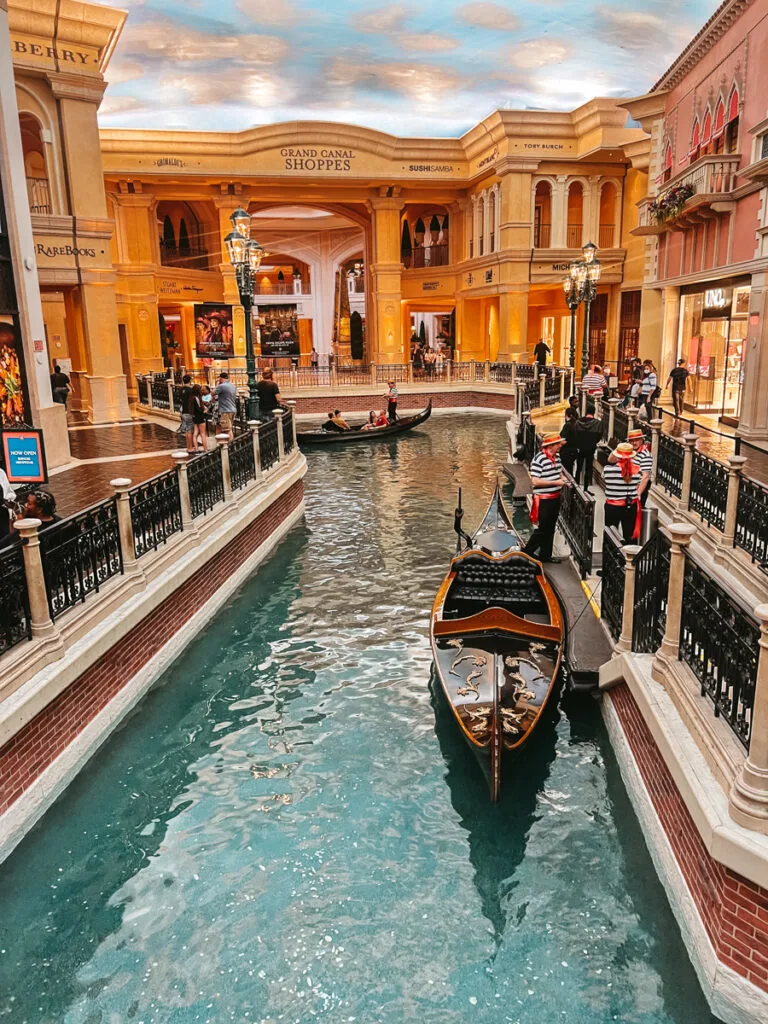 The best way to get to Vegas is via flying. Luckily, you can find some fantastic flight deals to Vegas on Skyscanner! Prices can even be as low as $200 (or lower!) round-trip around the US!
Several airlines fly into the Harry Reid International Airport in Vegas including United, Delta, American Airlines, Frontier, Spirit, and more!
Of course, if you live within half a day's drive, then driving is a great option too!
Once you're in Vegas, you could definitely get around without a car if you stick to the Strip or just Uber around town.
Even on the Strip, there is a Monorail that stops at various hotels along the way. Prices start at $5 for a single ride and $13 for a 24-hour pass.
And some hotels like the Aria, Park MGM, Mandalay Bay, and more have free monorails that stop at other hotels on the Strip.
However, if you want more flexibility, then rent a car. Rentalcars.com is a great option!
Best Time to Go for a Las Vegas Honeymoon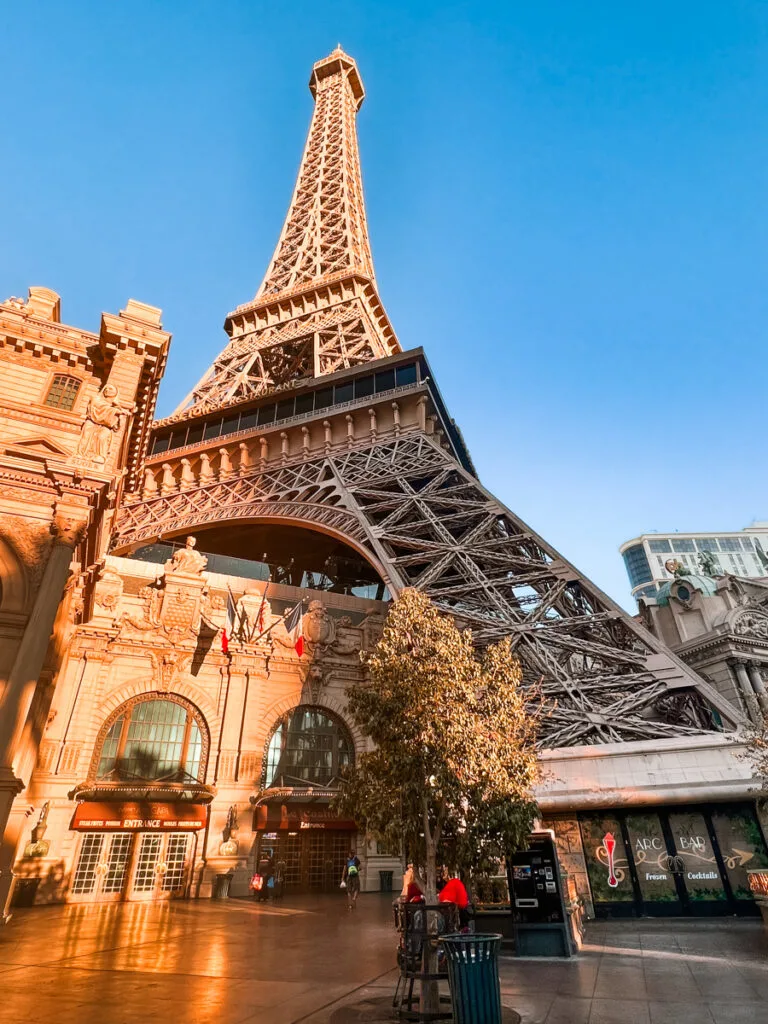 Knowing that Vegas is in a desert, and said desert gets very hot mid-summer, this is definitely not the time to visit for your honeymoon.
Generally, March through May and September through November are great times to visit Vegas to avoid the extreme summer temperatures. Even in the winter, it can be a lovely place to visit if you don't mind cooler daytime temps and chilly evenings.
If you want to do a lot of outdoor activities, especially lounging by the pool, April-May and September-October are better months for that.
Regardless, remember that while yes it can get very hot in Vegas, it also has chilly evenings throughout the year, so be sure to pack a jacket or warmer clothes for the evenings!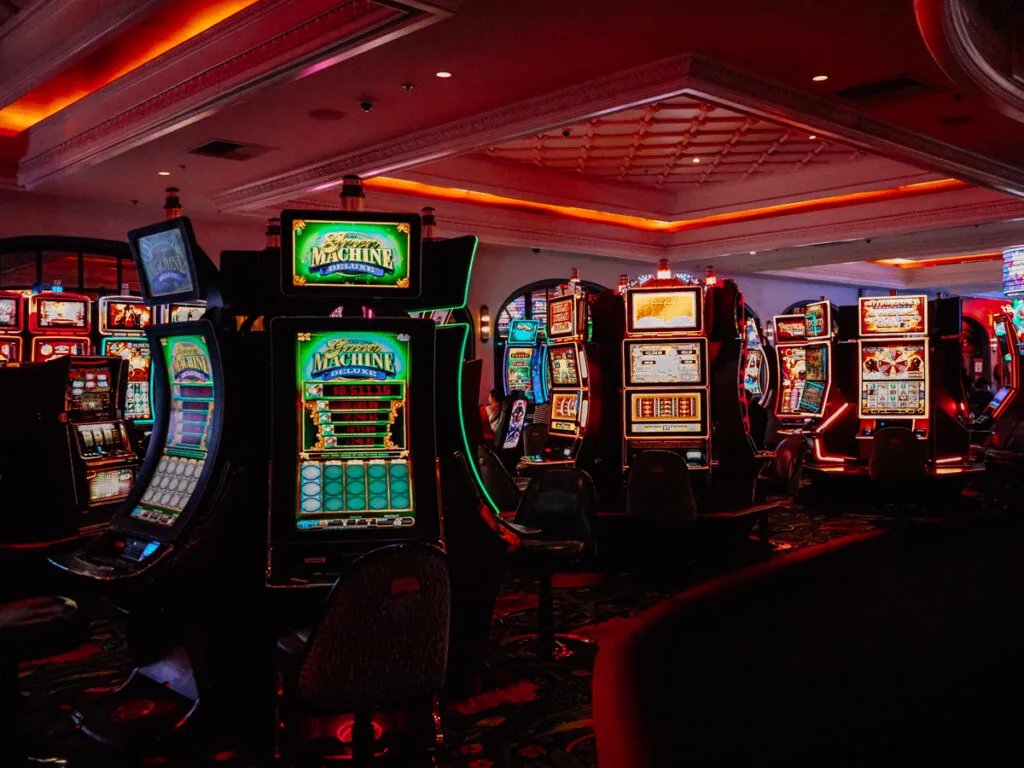 So…Is Las Vegas a Great Honeymoon Destination?
When it comes to an ample amount of things to do to match anyone's interests, Vegas has it covered. Again, the restaurants, bars, clubs, museums, hiking nearby, and really romantic sights can all be found during a Vegas honeymoon.
However, prices can add up quickly if you don't pay attention. Eating and drinking can be quite expensive unless you plan to eat fast food and sit in the casinos gambling the whole time for free drinks.
However, if you book some things in advance like hotels, rental cars, flights, etc. you can find some good deals!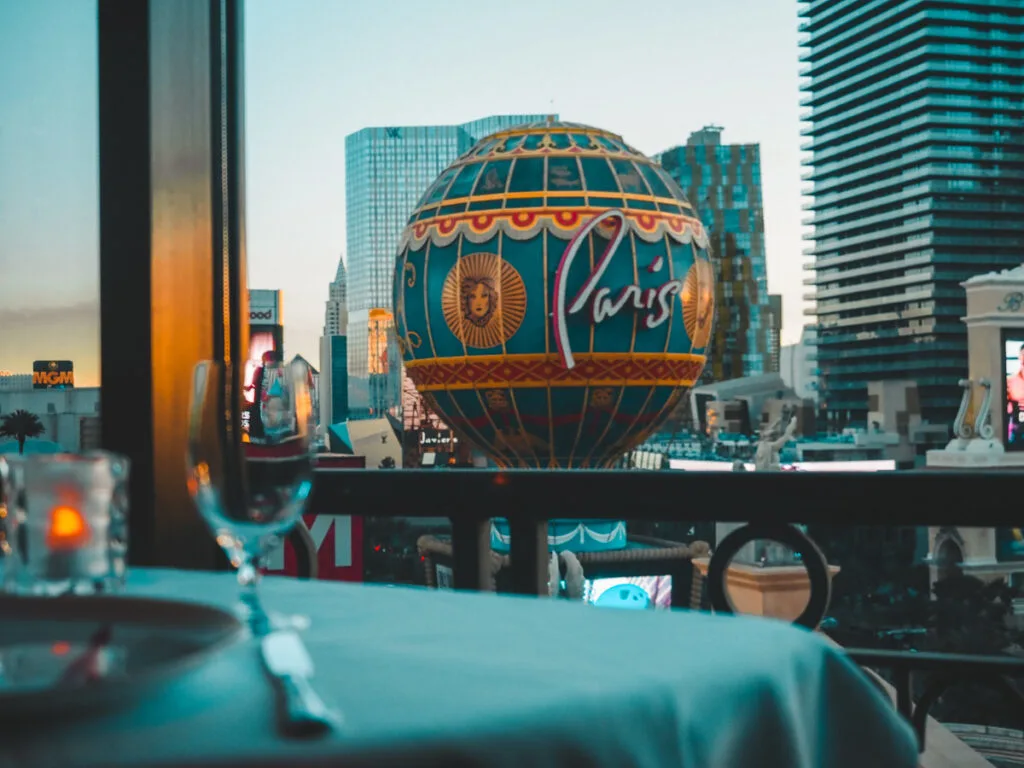 Also, on the downside, yes, there are a lot of drunk people wandering around the casinos and along the Strip. It definitely gets rowdier as the sun goes down, but during the day it isn't that bad.
So yes, there are definitely good and bad things about a Vegas honeymoon (as there are pros and cons of any honeymoon destination).
But with all of the incredible things to do in Vegas for a romantic honeymoon, I would highly recommend it as a place to kick off married life!
Would you love to honeymoon in Vegas?
Want more honeymoon ideas? Check these posts out!
Pin it here!