Some posts on this site contain affiliate links, meaning if you book or buy something through one of these links, I may earn a small commission (at no additional cost to you!). Read the full disclosure policy here.
---
Looking for January honeymoon destinations can be so exciting!
However, finding the top honeymoon destinations in January can certainly be a challenge. With many places in the depths of winter, a beach getaway can seem hard to find. And even for those who love winter wonderlands for their honeymoon, it can be difficult to narrow things down.
That's where this list comes in handy! There are actually plenty of January honeymoon ideas including several spots in the Caribbean, places in the southern hemisphere, and even magical spots to enjoy fresh, powdery snow.
So let's help you choose the perfect spot to honeymoon in January!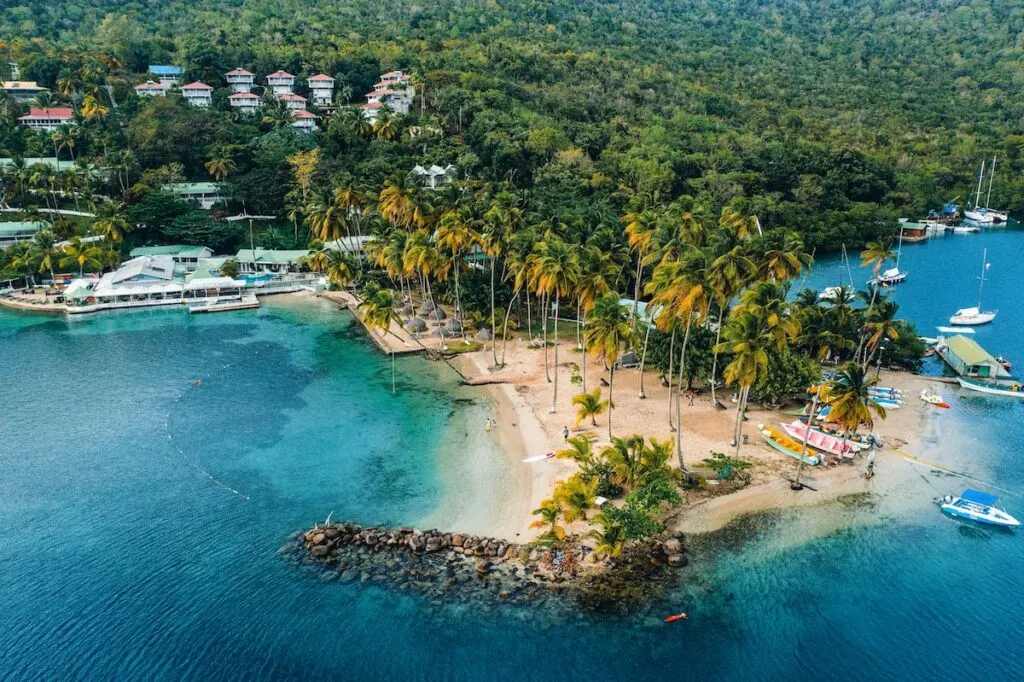 19 Best January Honeymoon Destinations
To break the list down further, we're sectioning it out to include great tropical, beach destinations, places for romance, adventure honeymoon destinations, and even places to embrace the winter together.
Warm Honeymoon Destinations in January For the Beach
Picture it: you just had the most amazing wedding and now you want to celebrate in style together in a beachy, tropical locale. No worries, there are many places around the globe that fit the bill!
1. Saint Lucia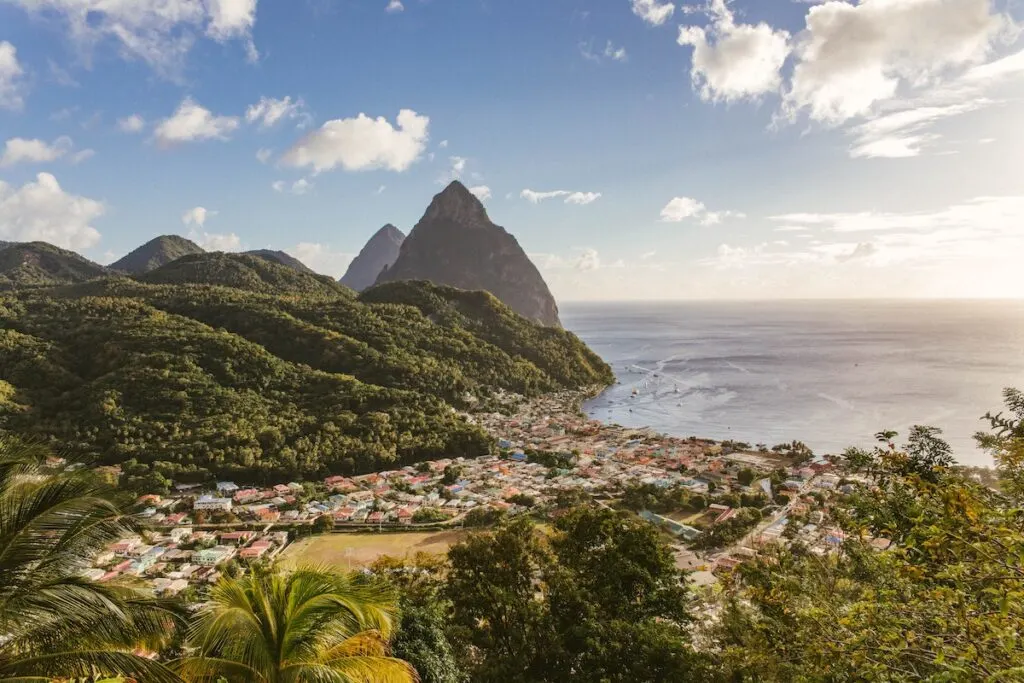 This honeymoon hotspot has it all: mountains, incredible beaches, lovely resorts, and more. The best part about a honeymoon in Saint Lucia is that you can do as much or as little as you please.
There are epic all-inclusive resorts like Serenity at Coconut Bay with private beach cabanas, luxurious rooms with private plunge pools, and even butler service, where you could sit and relax in the sun the whole honeymoon.
Or you can stay in the mountains at Stonefield Villa Resort with views of the famous Pitons and your own private plunge pool. From here you can arrange epic adventures like hiking, volcano visits, and more!
Either way, Saint Lucia is an exciting and warm honeymoon destination in January, especially as it is during its dry season.
2. Philippines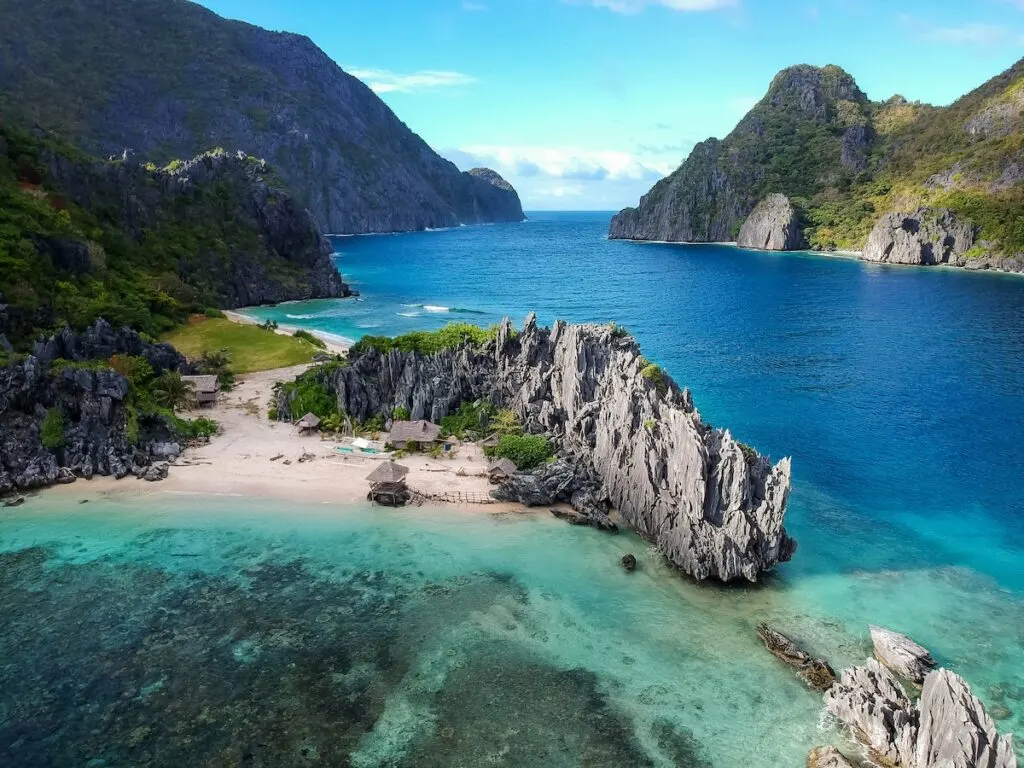 The Philippines is a lush country full of some of the most beautiful islands on earth! So a visit here for your January honeymoon is definitely a good idea, especially as this is during the dry season.
Visit stunning islands like Palawan or Boracay for incredible beaches and great opportunities for diving, snorkeling, hiking, and relaxing.
You can even stay in an overwater bungalow at a place like El Nido Resorts, Lagen Island for much less than many other destinations.
3. Puerto Rico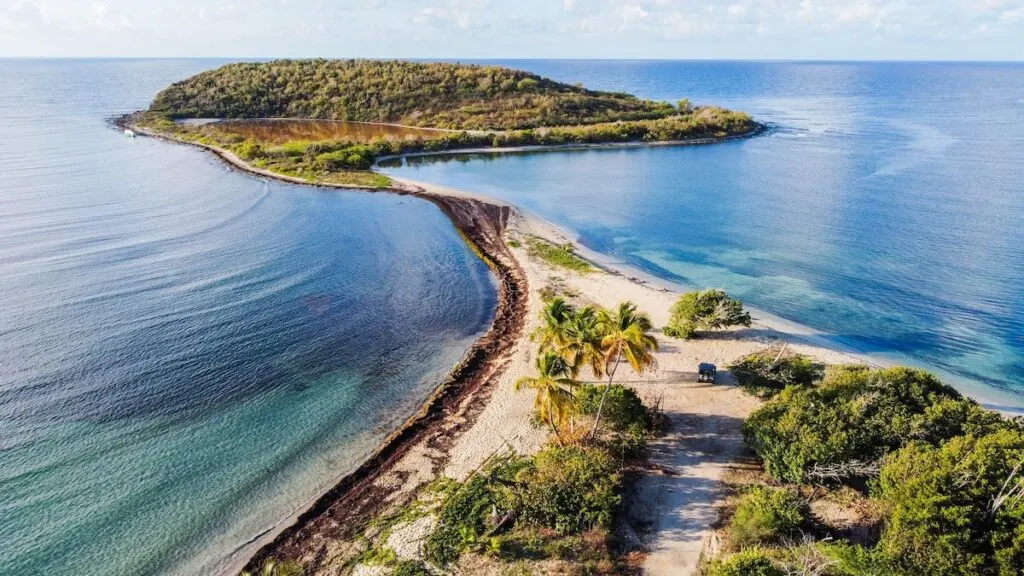 Puerto Rico is seriously a stunning place for a honeymoon. And, in January, you've got good weather for an idyllic vacation.
No need to pack your passport for this honeymoon either! Enjoy all that Puerto Rico has to offer from sundrenched beaches to the lush El Yunque rainforest.
During your honeymoon, be sure to head to Vieques for the ultimate bucket list honeymoon idea: exploring the magnificent Bioluminescent Bay!
For some great places to stay, opt for the beachfront Caribe Hilton in San Juan or for an epic rainforest retreat, opt for the Rainforest Inn Bed & Breakfast in the El Yunque National Forest.
4. St. John, USVI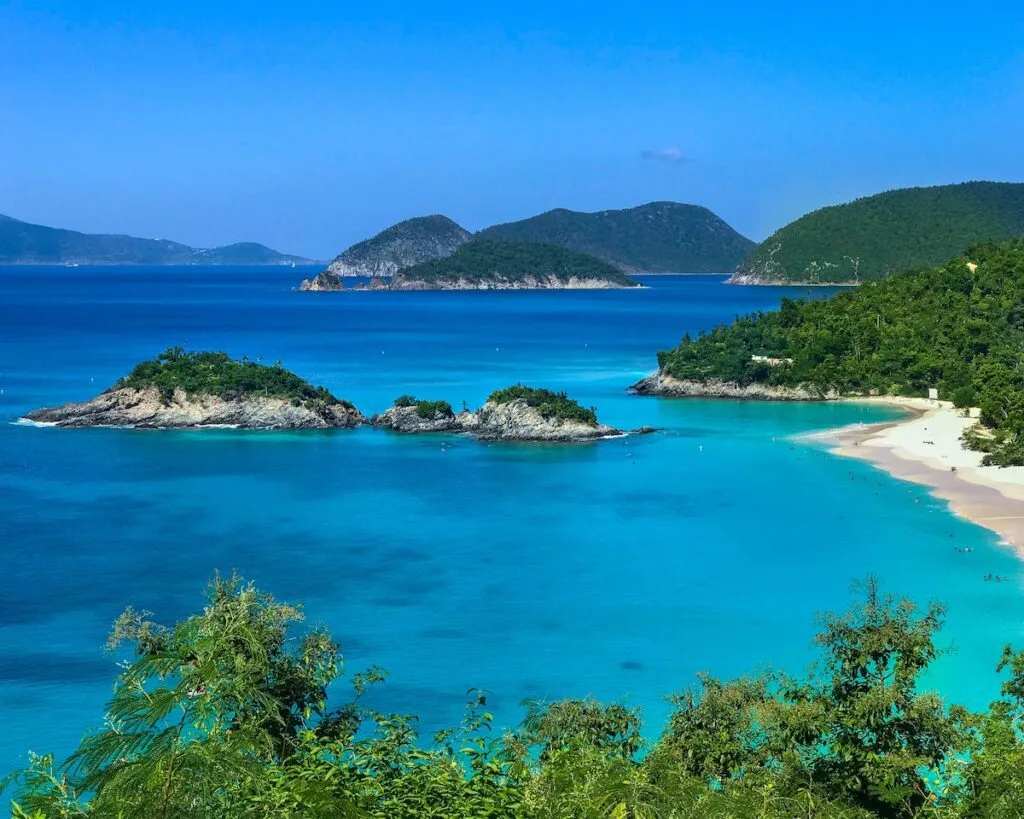 From sea turtle spotting to snorkeling in crystal clear waters, you can't go wrong with a January honeymoon in St. John, USVI.
This is a great island for beach hopping and relaxing or exploring via kayak, car, on foot, and more! Seriously, whether you want to walk in the Virgin Islands National Park or go for a swim, this is a perfect laid-back honeymoon spot in January you're going to want to add to your list.
For a great resort to stay at during your honeymoon, opt for the Westin St. John Resort Villas. Or you can choose a vacation rental during your time there. This luxury studio rental is a dream with incredible views!
5. Puerto Vallarta
Mexico is one of the best honeymoon places in the world in January. Thanks to many beach destinations having great weather, there is a reason that many people flock to this incredible country during the winter months.
For a lovely place to explore during your honeymoon, opt for Puerto Vallarta. Between enjoying the amazing food scene, getting adventurous in the jungle via ziplining and ATV tours, or even snorkeling in the ocean, you'll fall head over heels for this place.
A must-do during your time in Puerto Vallarta has to be to visit Islas Marietas National Park on a day trip. Be sure to enjoy Hidden Beach for an otherworldly site!
For accommodations, you have quite a few options. For the typical all-inclusive route, opt for Hilton Vallarta Riviera All-Inclusive Resort. And if you want a more boutique hotel experience, Villa Premiere Boutique Hotel is an adults-only beachfront gem.
Best Places to Honeymoon in January For Romance
These stunning destinations make for some of the best honeymoon spots in January.
6. Rio de Janerio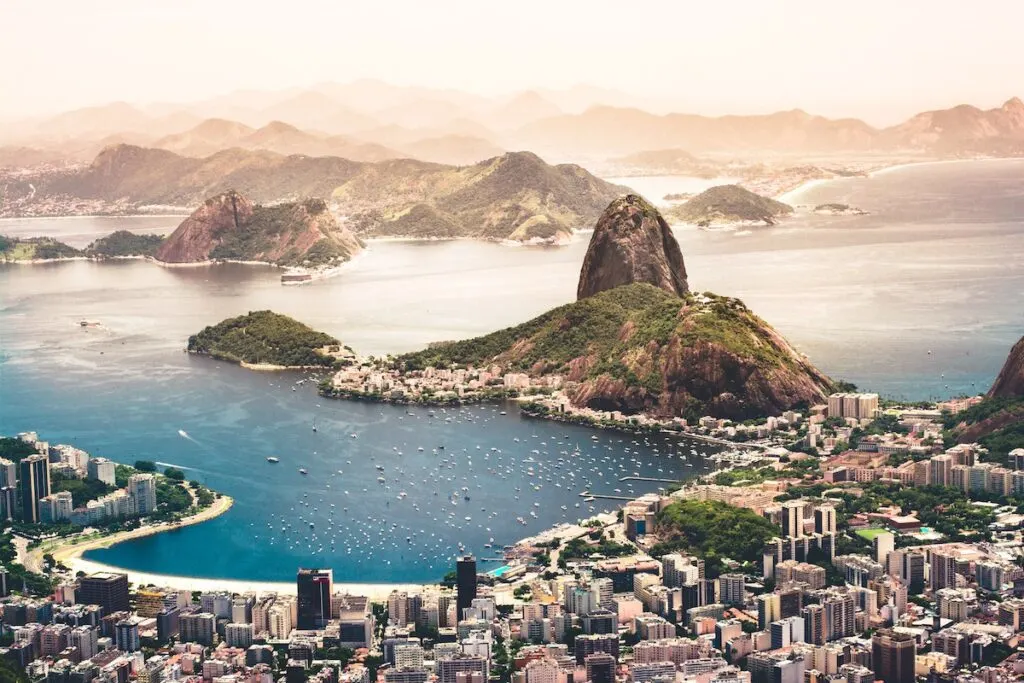 While it may be winter in the northern hemisphere, it is summertime in the south. And if you're hoping to party it up together and watch the new year unfold, Rio de Janerio is a perfect place for this!
Rio's second largest celebration is New Year's Eve, or Reveillon, at Copacabana Beach. With fireworks, music, and dancing, you can party all evening together or even watch the whole show from your hotel like at Ritz Copacabana Boutique Hotel or JW Marriott Hotel Rio de Janeiro.
Aside from the celebration, be sure to explore this hilly city by visiting Tijuca National Park (a manmade tropical rainforest in the city!), dancing the Samba at Pedra do Sal, or even going for scenic hikes around the city.
7. New Orleans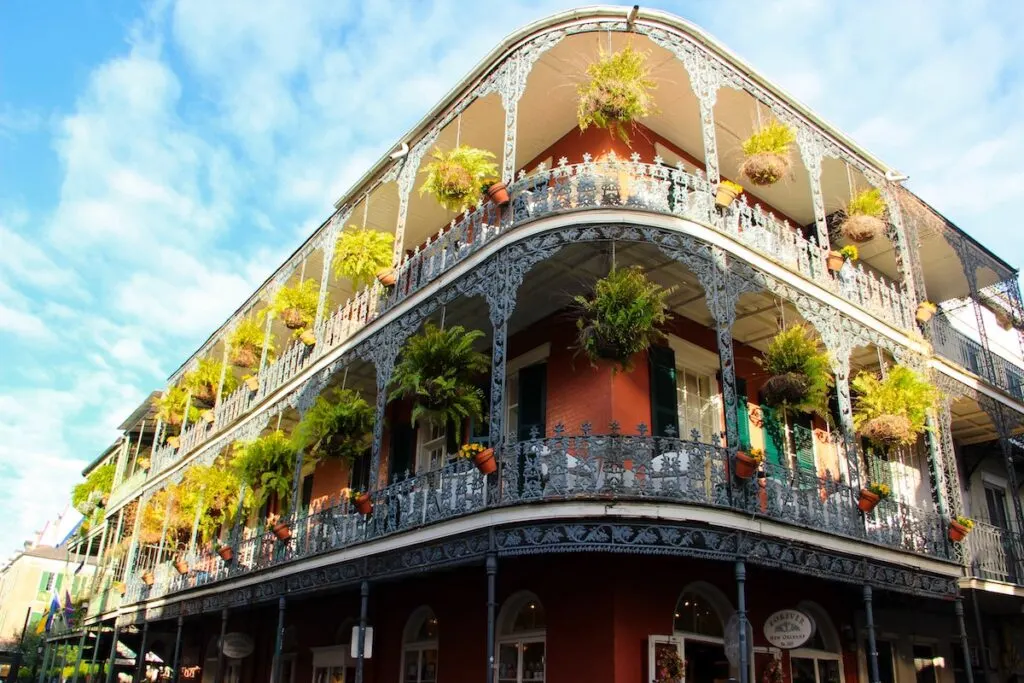 January is a fantastic time to honeymoon in New Orleans, particularly as the weather is nice and cool, but it hasn't gotten quite as hectic as it does right around the weekend of Fat Tuesday.
Some romantic things to do in New Orleans include dining in delightfully charming spots like Bayona or Broussard's, enjoying a food tour of the city's top spots, exploring New Orleans City Park, wandering around the French Quarter and Garden District, and listening to some jazz together.
There are many more epic things to do based on your tastes, but New Orleans is full of romantic honeymoon-worthy ideas!
For a stunning boutique hotel for your New Orleans honeymoon, check out Maison de la Luz.
8. Tenerife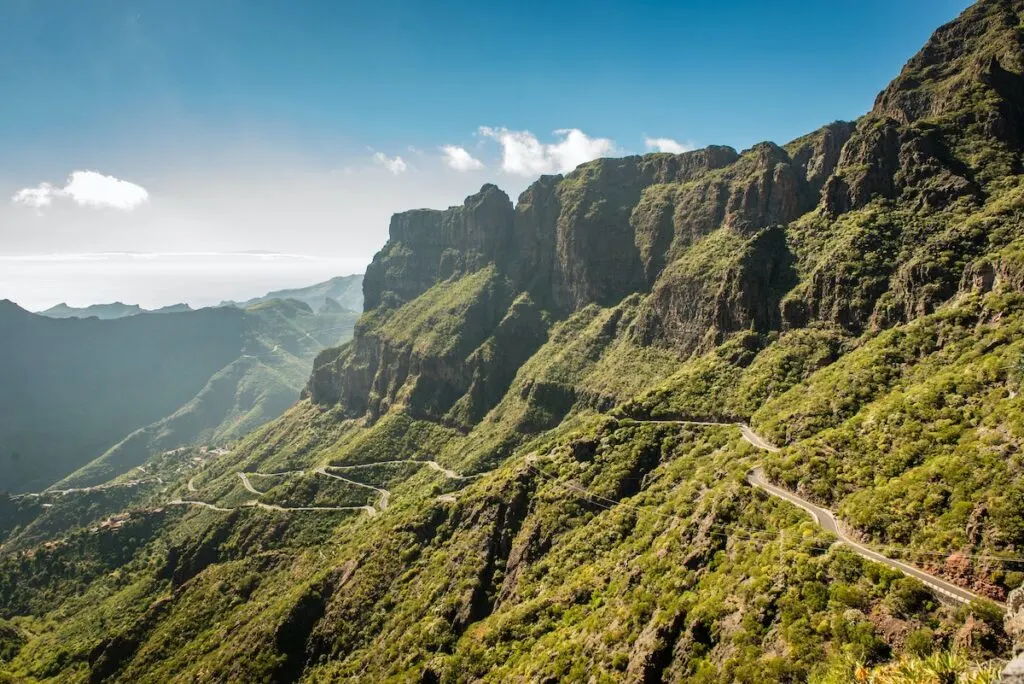 Located in the Canary Islands in Spain, this epic island is perfect for your January honeymoon!
This island really has it all: beautiful beaches, lush forests, a dormant volcano, romantic vineyards, the chance to go whale watching, incredible stargazing, charming towns, and some of the best hiking in Spain.
Seriously, you could spend your entire honeymoon exploring the ins and outs of Tenerife. And with warmer weather than most of Europe during this time of year, but still cool enough for hiking and exploring, it really is a great spot to go in January.
For a dreamy place to stay, Boutique Hotel San Roque is a cozy hotel you'll love.
9. Miami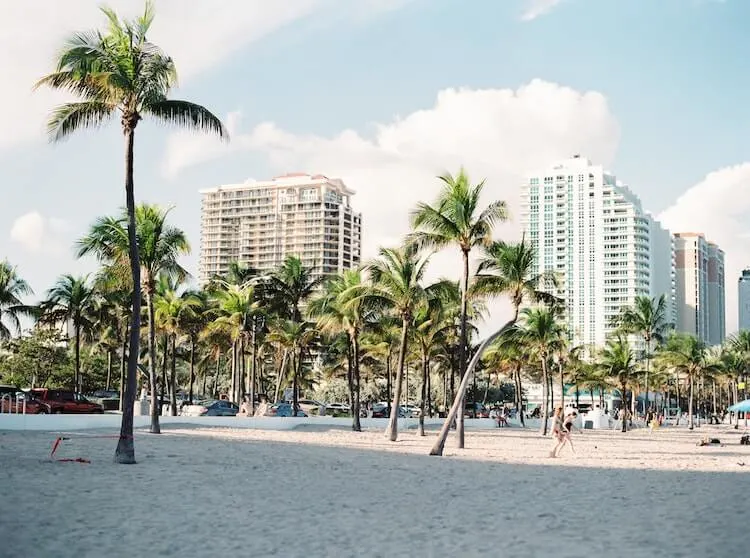 Amazing art, culture, and food collide with amazing beaches to make Miami a seriously great January honeymoon destination.
With pleasant temperatures, and even a chance to go swimming in the continental US during the winter months, Miami is a sunny locale where you can sit on the beach or explore!
Check out South Beach, Little Havana, take photos at Wynwood Walls, go shopping at Miami Design District, party it up, and be sure to go on a food tour for the best flavors of the city!
For a romantic hotel, opt for The Setai Miami Beach.
Adventure Honeymoon Places in January
Perhaps trekking, diving, or wildlife spotting is what you'd prefer to do during your January honeymoon. We totally get it! So here are some of the best January honeymoon destinations for adventure lovers.
10. Uganda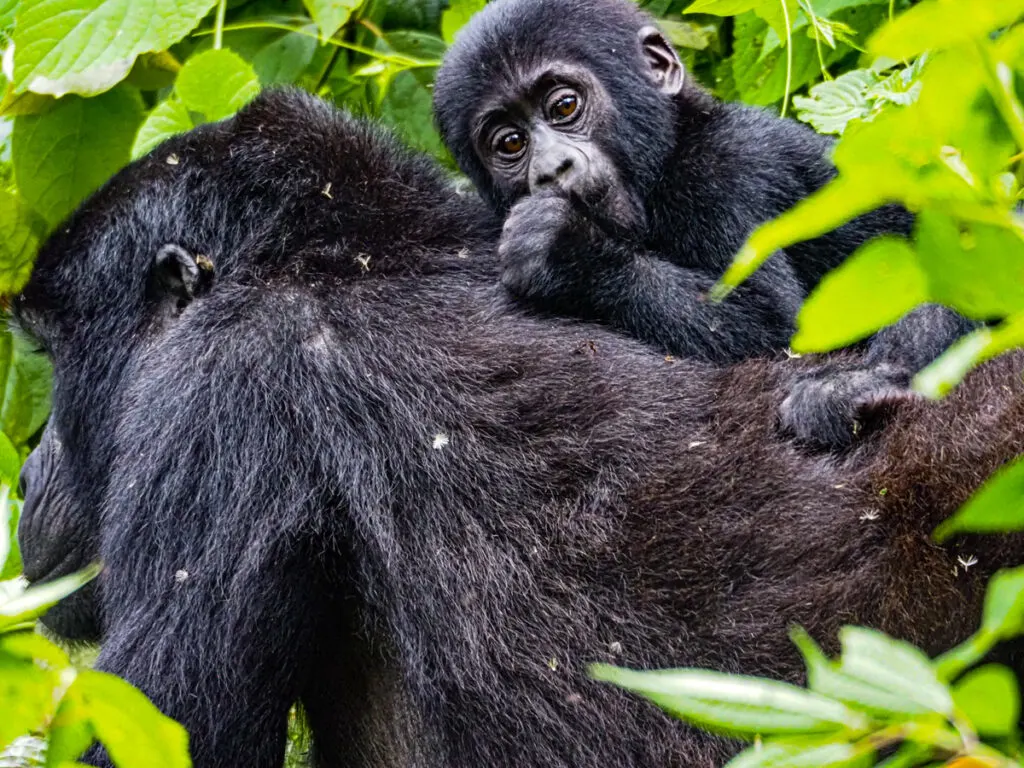 We just came back from Uganda, and when I say it is a wildlife lovers' paradise, I mean it! Plus, this country has such dramatic changes in ecosystems from tropical rainforests to sprawling savannahs.
Whether you want to go gorilla trekking in Bwindi Impenetrable National Park, spot chimpanzees and other primates in Kibale National Park, or enjoy a safari in Queen Elizabeth National Park, the amount of Uganda honeymoon destinations abounds.
While this could definitely be a pricier place to visit when it comes to gorilla trekking permits and traveling there, it is well worth it for a bucket-list-worthy honeymoon! And in January, you're in the dry season, meaning you'll have better chances of trekking and wildlife spotting without the rain.
For some great places to stay during your honeymoon, we loved Mahogany Springs Lodge near Bwindi, Ishasha Wilderness Lodge in Queen Elizabeth National Park, and Turaco Treetops Lodge in Kibale.
PS- I highly recommend planning your honeymoon with a safari specialist company. We went through Go2Africa and had a lovely time!
11. Colombia
Whether you want to enjoy the epic cities of Bogota and Medellin, explore the colorful city of Cartagena and its beaches, or you want to go trekking in the Amazon Rainforest, Colombia is idyllic in January.
January is during the country's dry season, so you'll have calmer days and beautiful opportunities for things like snorkeling in the Caribbean, drinking coffee in Salento, and hiking in the jungle.
For dreamy honeymoon stays, opt for places like the Hyatt Regency Cartagena or Casa Boutique Hotel Salento in Salento.
12. South Island, New Zealand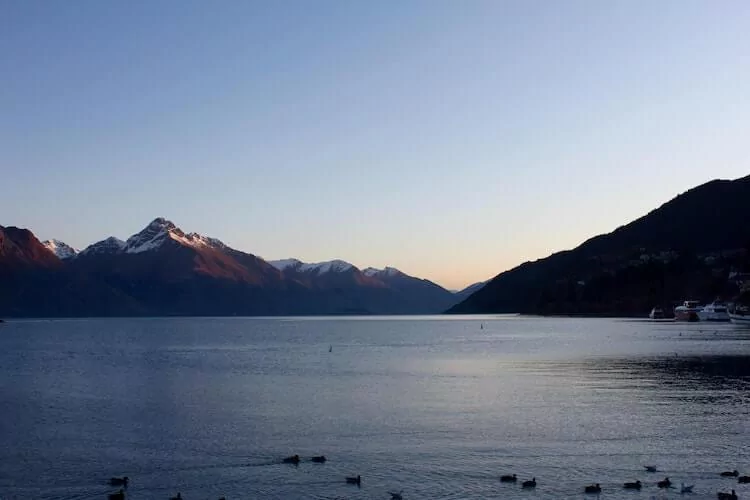 It is summertime in January in New Zealand, making this a lovely spot for your adventure honeymoon! Visit Queenstown, the adventure capital of the world, for epic things like bungee jumping, paragliding, jet boating, canyoning, and more.
Or you can helihike a glacier at Franz Josef, go whale watching in Kaikoura, partake in some epic treks, visit Milford Sound on a cruise, and, for a slower change of pace, go wine tasting in Marlborough Sound.
An epic honeymoon hotel for your stay in Queenstown has to be The Rees Hotel, with luxury apartments along Lake Wakatipu.
13. Galapagos Islands
January is a perfect time to visit the Galapagos for its calmer waters and warmer weather.
Watch Galapagos Giant Tortoises (their eggs hatch this time of year!), swim with sea lions, admire lovely beaches, see the diverse wildlife, and snorkel in breathtaking places.
Overall, a great way to see the Galapagos Islands is on a cruise to the various islands. For a luxurious experience for your honeymoon, check out Ecoventura's Galapagos Cruises.
14. Egypt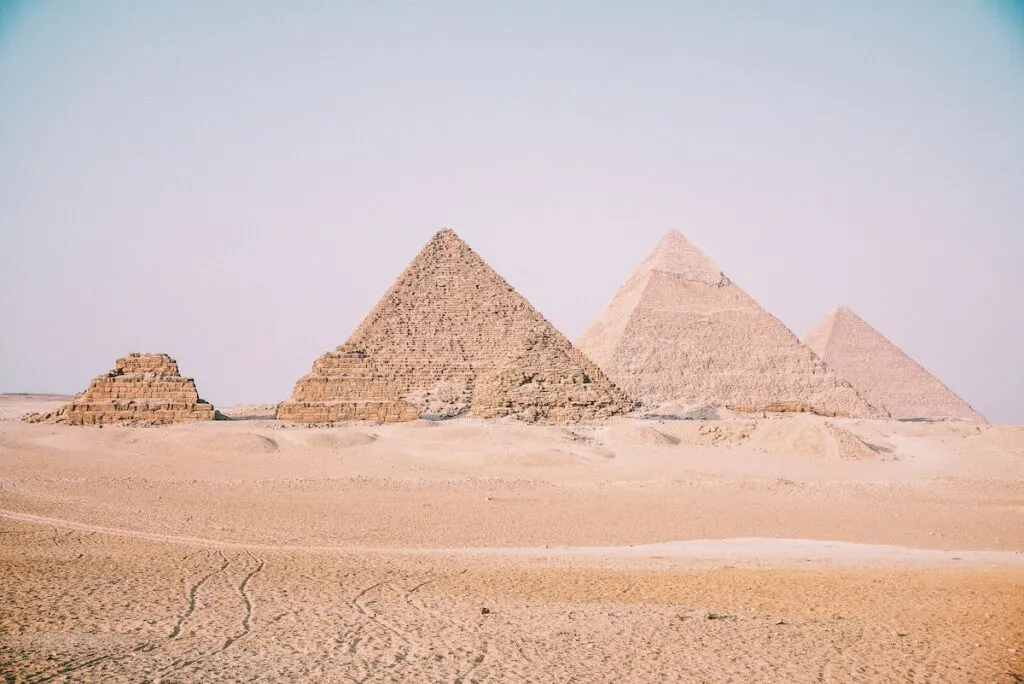 January is an idyllic time for a honeymoon in Egypt thanks to the warm and sunny days but without the sweltering heat of summertime.
Cruise down the Nile, admire the pyramids of Giza, scuba or sunbathe at the Red Sea, explore the Valley of the Kings, and admire some of the most beautiful temples without the crazy hot temperatures.
If you both love Egyptian history, then Egypt is a fantastic African honeymoon destination to visit in January.
For luxury honeymoon hotels, the St. Regis Almasa Hotel in Cairo is a dream, as is the Four Seasons Resort Sharm El Sheikh along the Red Sea.
15. Costa Rica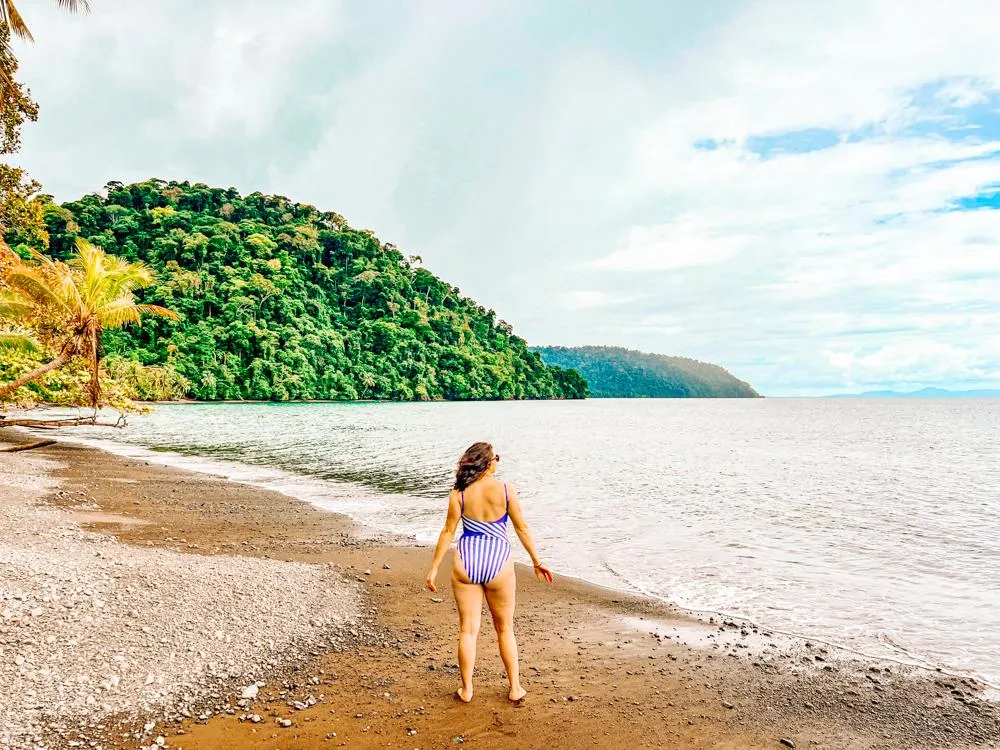 For one of the best honeymoon destinations a little closer to home (if you're in the US like we are!), head to Costa Rica.
Costa Rica is definitely known for being an epic honeymoon destination, and January is a great time to visit most of the country due to it being the dry season. Explore the beaches in the Nicoya Peninsula, spot sloths and other wildlife in Manuel Antonio National Park, visit a coffee farm, soak in hot springs in La Fortuna, or even get off the grid in the Osa Peninsula for even more wildlife sightings!
We absolutely love this country, and during our 10 days in Costa Rica, we loved staying at Finca Rosa Blanca in the Central Valley as well as Playa Nicuesa Rainforest Lodge in the Osa Peninsula!
Best Winter Wonderland Honeymoon Destinations in January
Not everyone wants to avoid the winter weather for their January honeymoon. In fact, snow lovers and skiers may thoroughly enjoy some of these iconic honeymoon locales that are best in winter!
16. Chamonix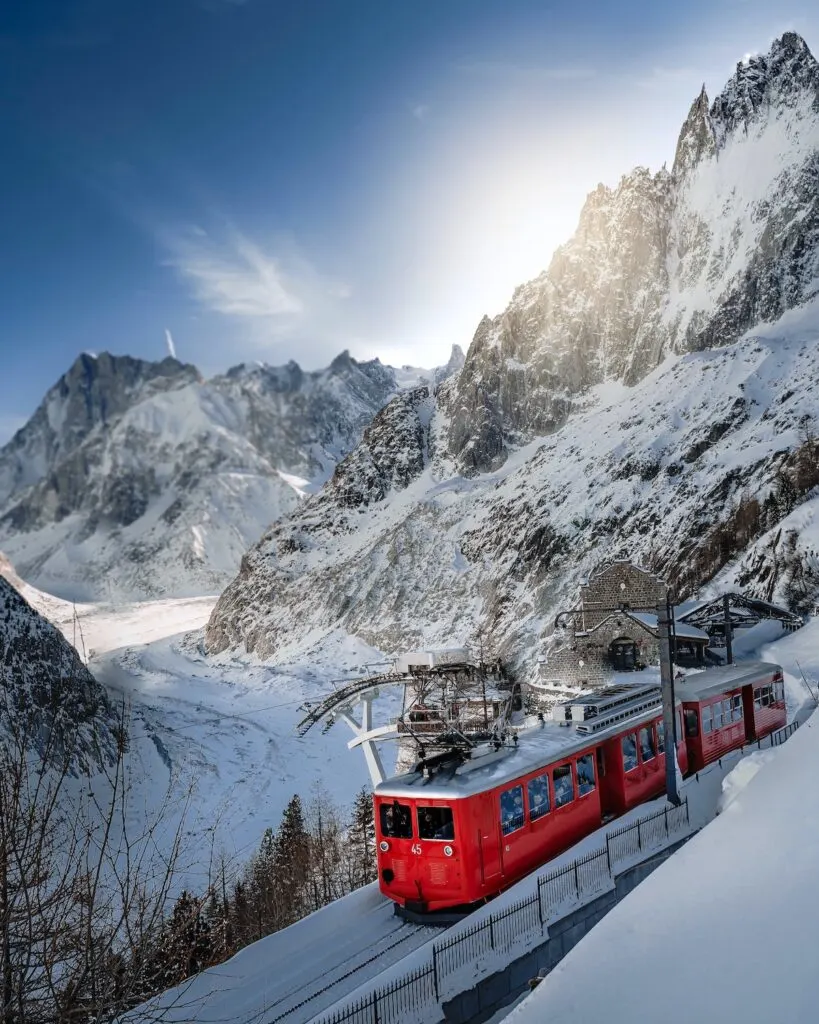 One of France's best honeymoon destinations, Chamonix is perfection whether you visit during the summertime for hiking or the wintertime to go skiing!
Admire the Alps as you stay in a charming lodge and partake in fantastic apres-ski that only this part of the world can uniquely do.
Seriously, a day out on the slopes isn't complete without a little Chartreuse-spiked hot chocolate and a gooey raclette scraped onto potatoes.
Hameau Albert 1er is a luxury hotel in Chamonix that has an indoor/outdoor pool, spa, a Michelin restaurant, and epic views of Mont Blanc!
17. Jackson Hole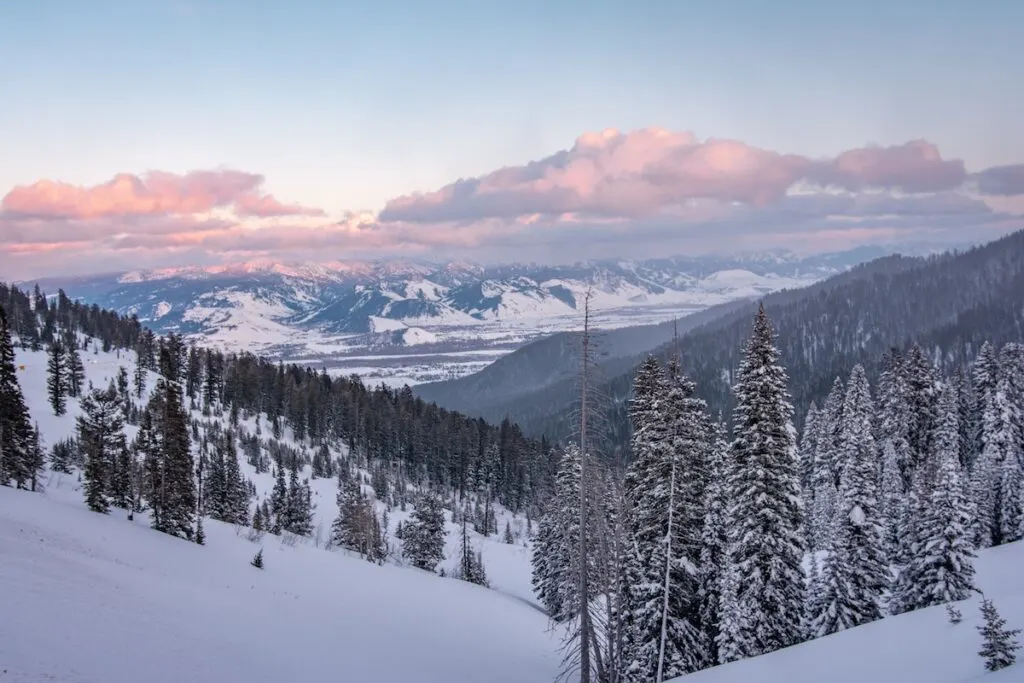 For a fun ski honeymoon in the US, Jackson Hole is a dreamy place. Enjoy skiing, paragliding, snowshoeing, snowmobiling, and sleigh rides, and maybe even go explore nearby Yellowstone National Park and Grand Teton National Park!
Jackson Hole is such a lovely place to go for a winter honeymoon, and for the ultimate winter experience, definitely stay at a ski-in/ski-out lodge where you can cuddle up by the fire afterward.
Teton Mountain Lodge & Spa is a fantastic place that has a spa, hot tubs, indoor and outdoor pools, and a restaurant and bar. Oh, and with easy access to the slopes, you never have to leave your resort!
18. Dolomites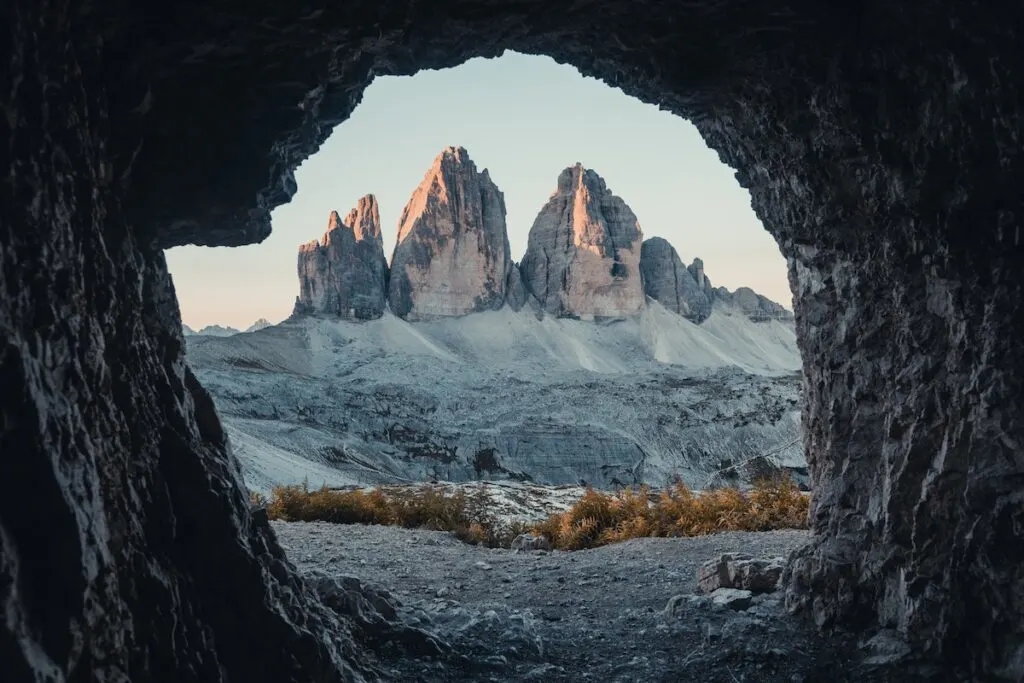 This area of Northern Italy is known for its sawtooth mountains and stunning valleys. And the quaint villages are just an added bonus.
Partake in activities like skiing, snowboarding, snowshoeing, and even nordic walking during the winter in the Dolomites.
At Miramonti Boutique Hotel, you'll be pampered as you witness epic views of the mountains, especially with an onsen pool, day spa, forest spa, and an epic Panorama Restaurant.
19. Prague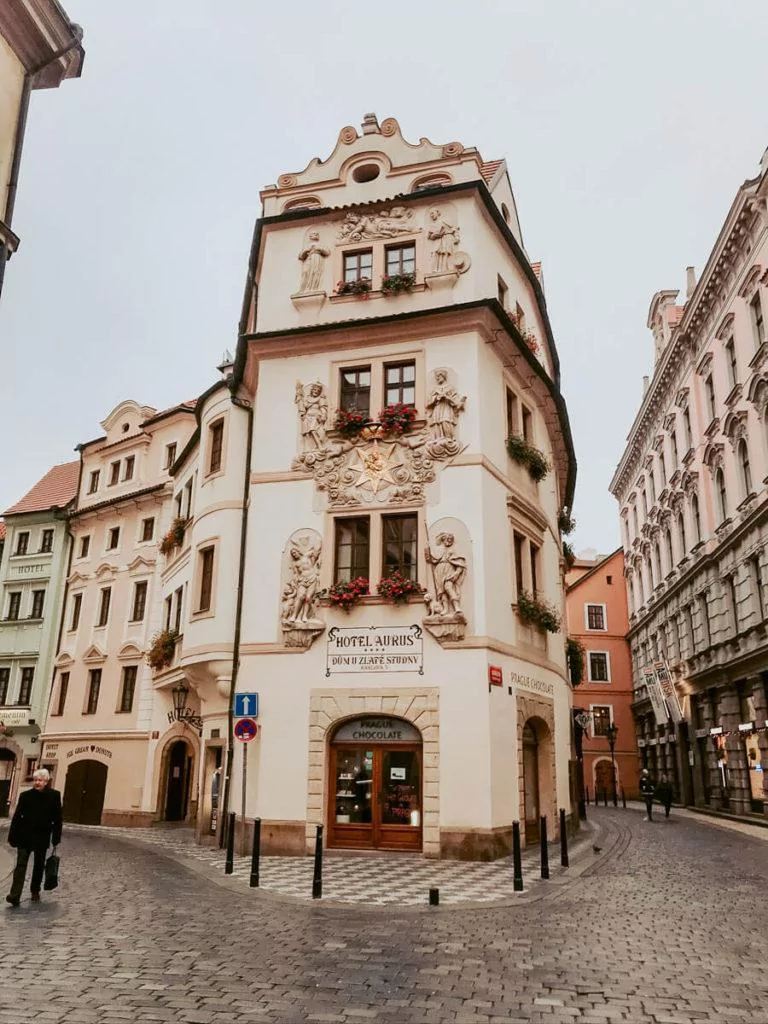 Prague is seriously stunning year-round. I've spent long summer days here as well as visited during the charming Christmas markets.
But Prague under a blanket of snow is the most beautiful. And while it isn't constantly snowing in Prague during the winter, its chilly temperatures do make snow a pretty good possibility in January.
Even though days are shorter and it is chilly, January in Prague means better hotel prices, fewer crowds in popular sites like Old Town Square and Prague Castle, and a great excuse to enjoy hearty and soul-warming Czech cuisine like potato soup or goulash.
And if you want to catch the end of the Christmas markets in Prague, be sure to come before January 6th for a chance to enjoy these dreamy markets without the huge crowds.
Also, on January 6th is the Three Kings Procession where the three kings on camels will go from Malostranske Square to Old Town Square in the city.
Hotel Pod Vezi is a lovely place to stay in Prague for its attention to detail and a lovely terrace to view the city!
For the most epic honeymoon places in January, you can't go wrong with these incredible spots all over the world! Which of these January honeymoon destinations would you choose?
Want more honeymoon ideas? Check out these posts:
Pin it here!