Some posts on this site contain affiliate links, meaning if you book or buy something through one of these links, I may earn a small commission (at no additional cost to you!). Read the full disclosure policy here.
---
Planning a Uganda honeymoon? You're in luck because we know the best honeymoon destinations in Uganda plus the best resorts for a dreamy trip.
While Uganda isn't typically on lists of top honeymoon destinations around the world, it is endlessly romantic with its tropical rainforests, lush grasslands, and vast lakes. The "Pearl of Africa," really is a fantastic place to honeymoon for some incredible wildlife watching.
So for your Uganda adventure honeymoon, let's talk about all the details you need to plan it and, most importantly, where to go!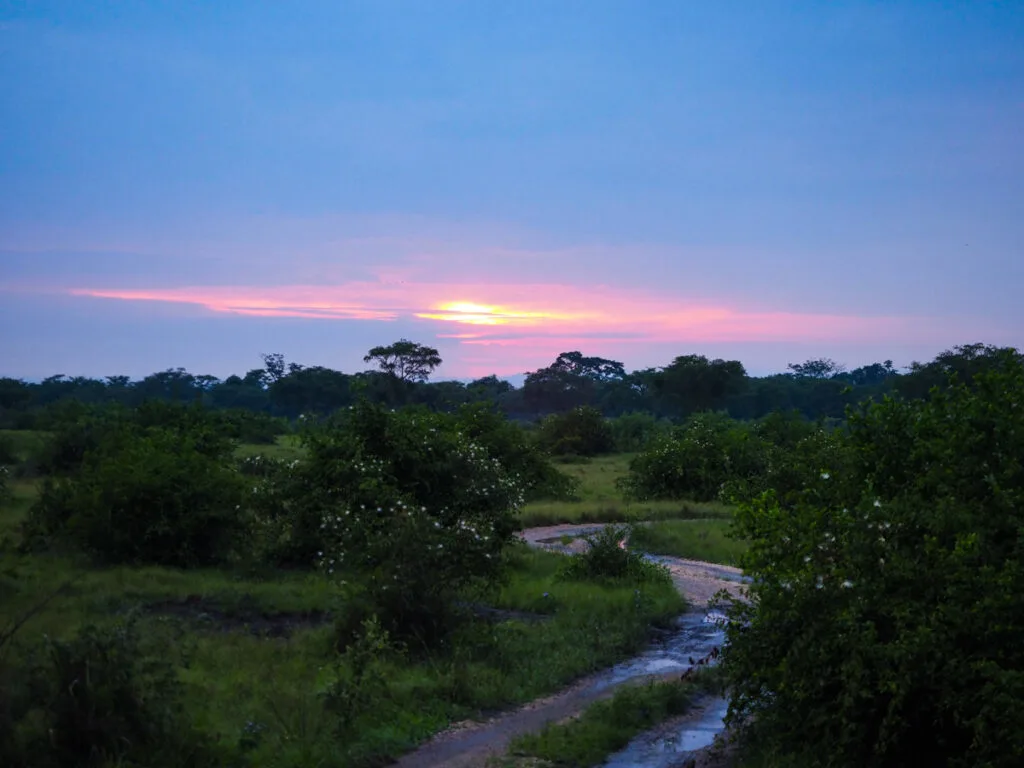 Best Honeymoon Destinations in Uganda
Let's start off with the most important part of your Uganda honeymoon planning: where are you going to visit? After our recent trip, we fell head over heels for Uganda and have a few ideas for your romantic getaway!
Murchison Falls National Park
Entebbe
Bwindi Impenetrable National Park
Queen Elizabeth National Park
Ssese Islands
Jinja
Lake Bunyonyi
Kibale National Park
Kidepo National Park
Mgahinga Gorilla National Park
For more details on each of these places, keep on reading below!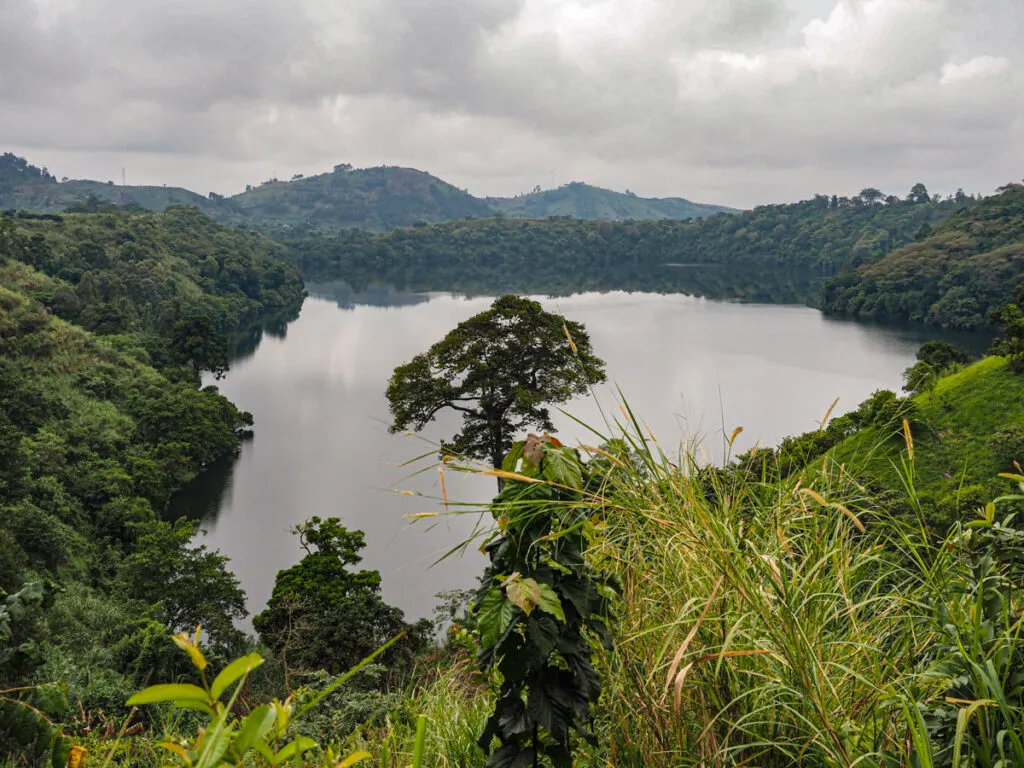 10 Honeymoon Destinations in Uganda To Visit ASAP
From trekking locales and wildlife watching to beaches and luxurious lodges, this is where you'll want to honeymoon in Uganda.
1. Murchison Falls National Park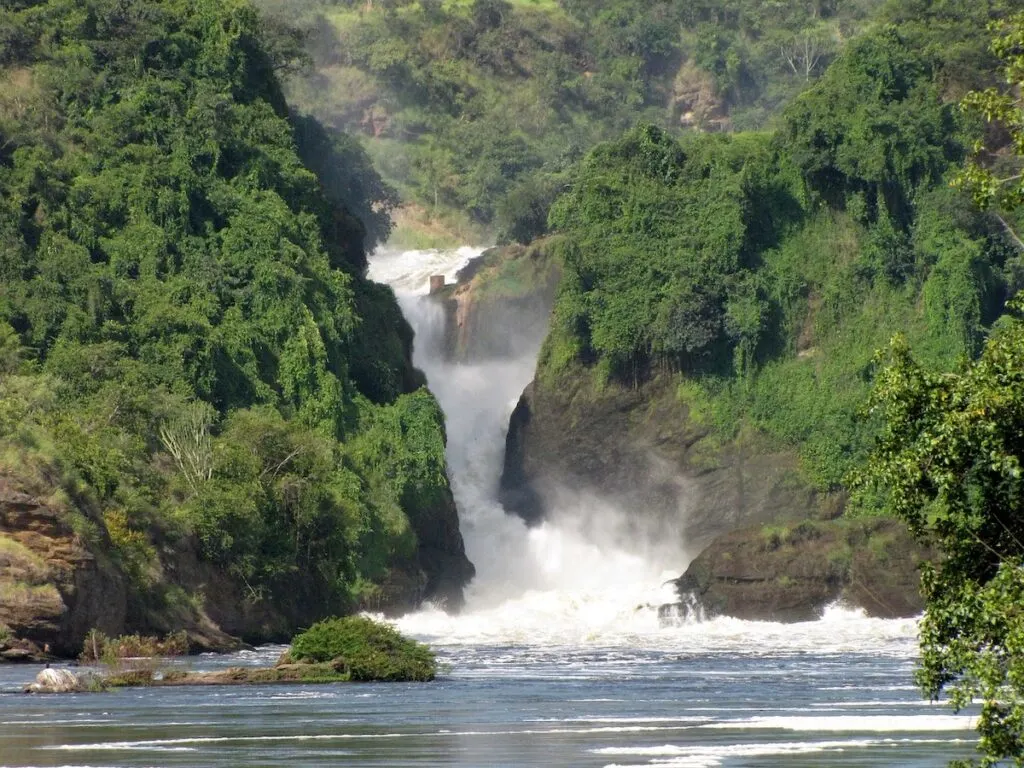 Murchison Falls, also known as Kabalega Falls, this national park is located in western Uganda near Lake Albert. This is the most exciting waterfall in Uganda and one of the best in Africa. This is where the Nile River tries to weave its way through a small gap of rock, creating a very forceful waterfall that is incredible to behold.
The best way to see the falls is via a boat ride during your honeymoon. Other things you'll want to do in Murchison Falls National Park include bird watching, game drives to see lions, buffalos, elephants, giraffes, Uganda kobs, etc., as well as the chance to go chimpanzee trekking in nearby Budongo Forest.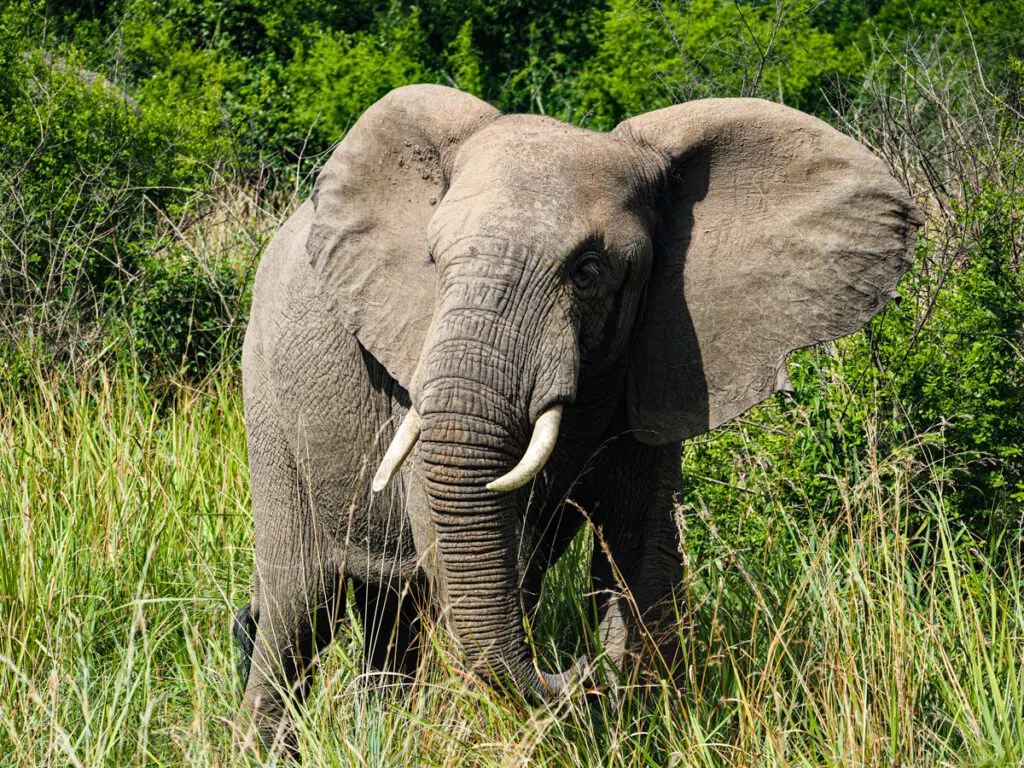 Where to Stay in Murchison Falls National Park:
Paraa Safari Lodge: With a view of the Nile right from the lodge, you'll fall in love with this place. They can arrange tours including chimp trekking, boat rides, safari drives, and even a hot air balloon safari. They offer various rooms as well as a safari tent to choose from during your stay, and they also have a pool and pool bar for when you want to relax after a long day on safari.
Nile Safari Lodge: Another lodge with fantastic views over the Nile River, this eco-friendly luxury lodge can arrange anything from chimp trekking and game drives to brunch at the top of the falls and wellness treatments. They also have 8 exclusive bandas to stay in that include things like your own private viewing deck and indoor and outdoor showers.
2. Entebbe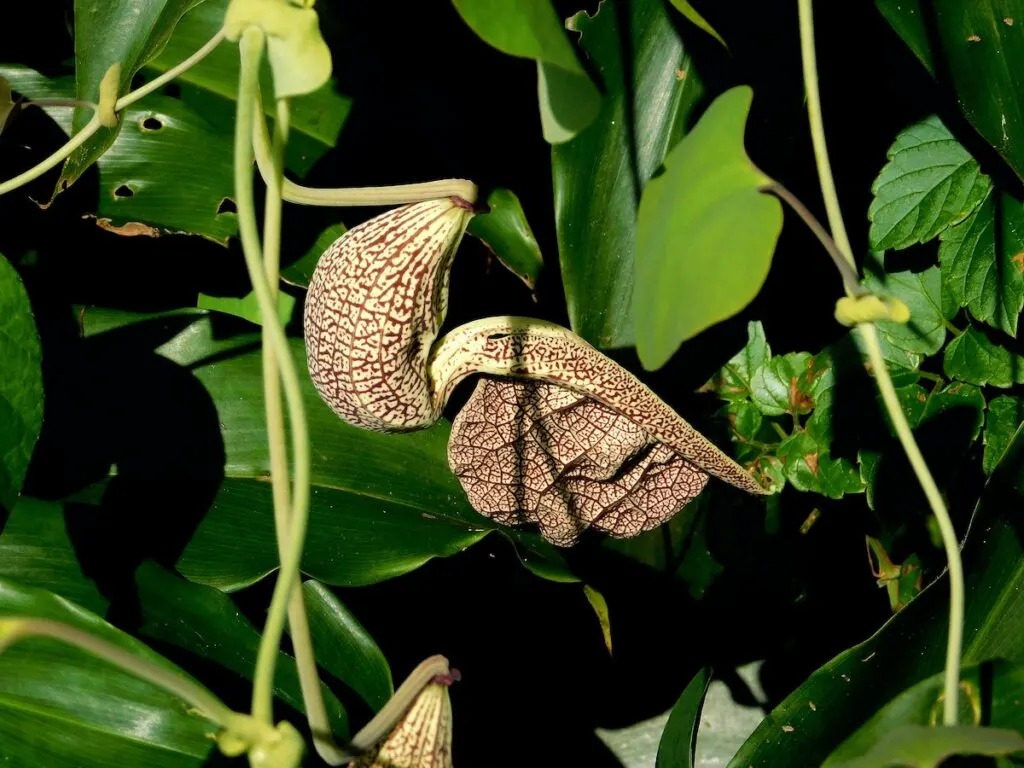 Chances are if you're flying into Uganda from outside the country, you'll end up in Entebbe at some point. This is where the main international airport is located, and with that, there are quite a few luxurious places to stay to refresh and relax after a long flight.
Entebbe is also right along Lake Victoria, so a boat cruise is a great way to kick off a Uganda honeymoon together. Plus, you can visit the enchanting Entebbe Botanical Garden or head to a beach during your stay.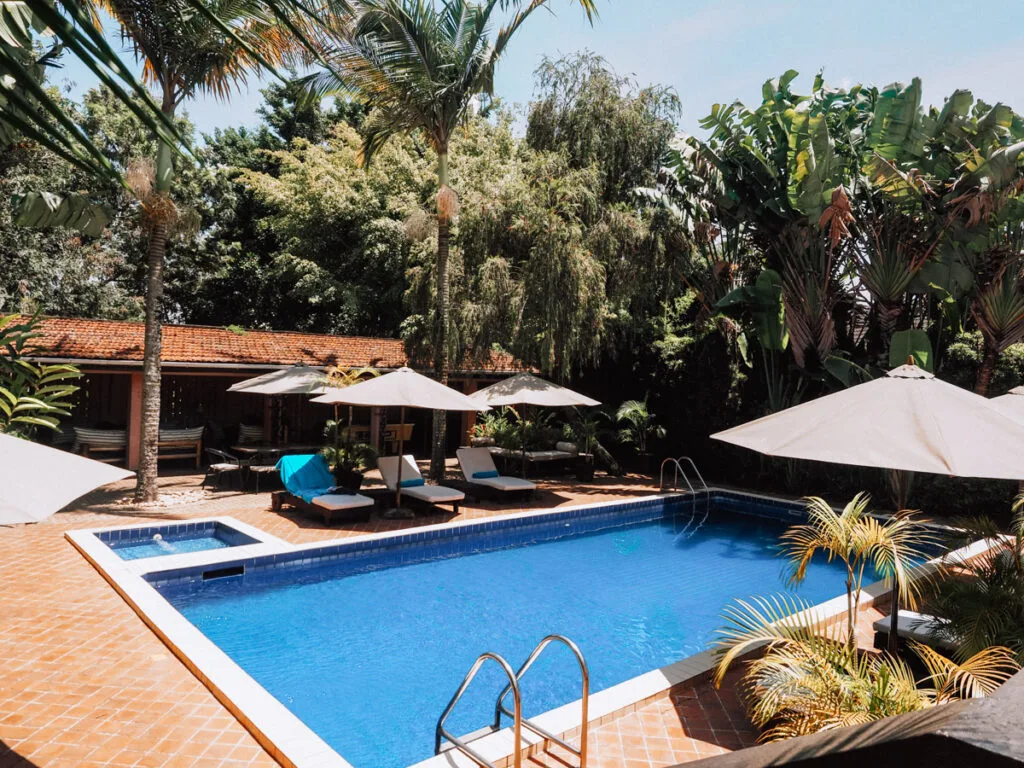 Where to Stay in Entebbe:
The Boma Hotel: This is where we stayed on arrival in Entebbe and we thoroughly enjoyed it. The rooms are lovely and comfortable and I loved the sitting area outside each room for sipping coffee and tea. There is also a bar and restaurant plus a lovely pool area with ample seating to post up for the day and relax.
K Hotels Entebbe: With many rooms offering views of the lake, you'll love waking up to see Lake Victoria in all her glory. Plus, this hotel has a pool, rooftop bar and restaurant, gym, and spa.
3. Bwindi Impenetrable National Park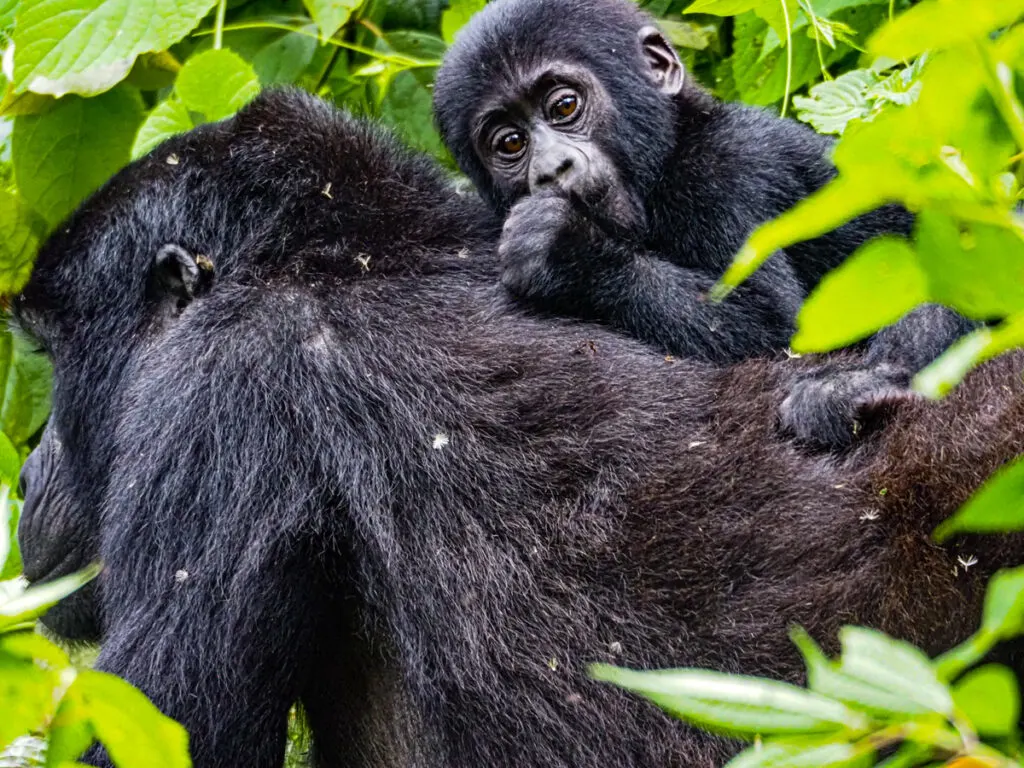 When most people dream of visiting Uganda, it is typically to visit the vast and luscious Bwindi Impenetrable National Park. This is mostly because this is easily one of the best places to see mountain gorillas in the wild!
So it makes sense, then, that this had to make the list of best honeymoon destinations in Uganda! However, aside from the famed gorilla trek, there are other activities to check out too including visiting the local villages, guided hikes, visiting Lake Mutanda, and bird watching.
Now there is no shortage of lodges to stay in around Bwindi, but as most of the more luxurious and romantic places are near the Buhoma sector of the park, I'll include those here.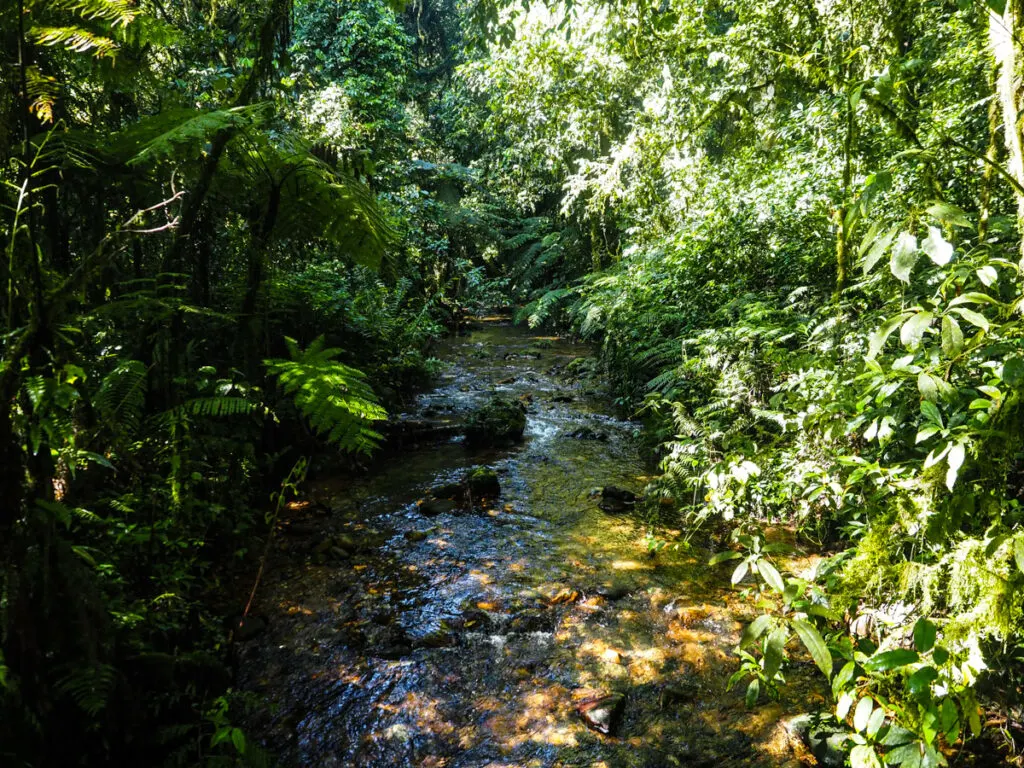 Where to Stay in Bwindi Impenetrable National Park:
Sanctuary Retreats Gorilla Forest Camp: Definitely the most luxurious, and most expensive lodge in Bwindi, the rooms here are luxury tents complete with a luxury soaking tub, and they have a delightful spa for indulging after a long day of trekking. As a bonus, it is right next to the gorilla trek starting point for the Buhoma sector.
Mahogany Springs Lodge: This is where we stayed during our time in Bwindi and we loved our individual cottages complete with a private viewing deck of the forest. The lodge itself was so pretty with amazing views, and the staff was so kind and helpful. They can also arrange massage treatments in your room, and will do special things for your honeymoon including a fireside dinner for two!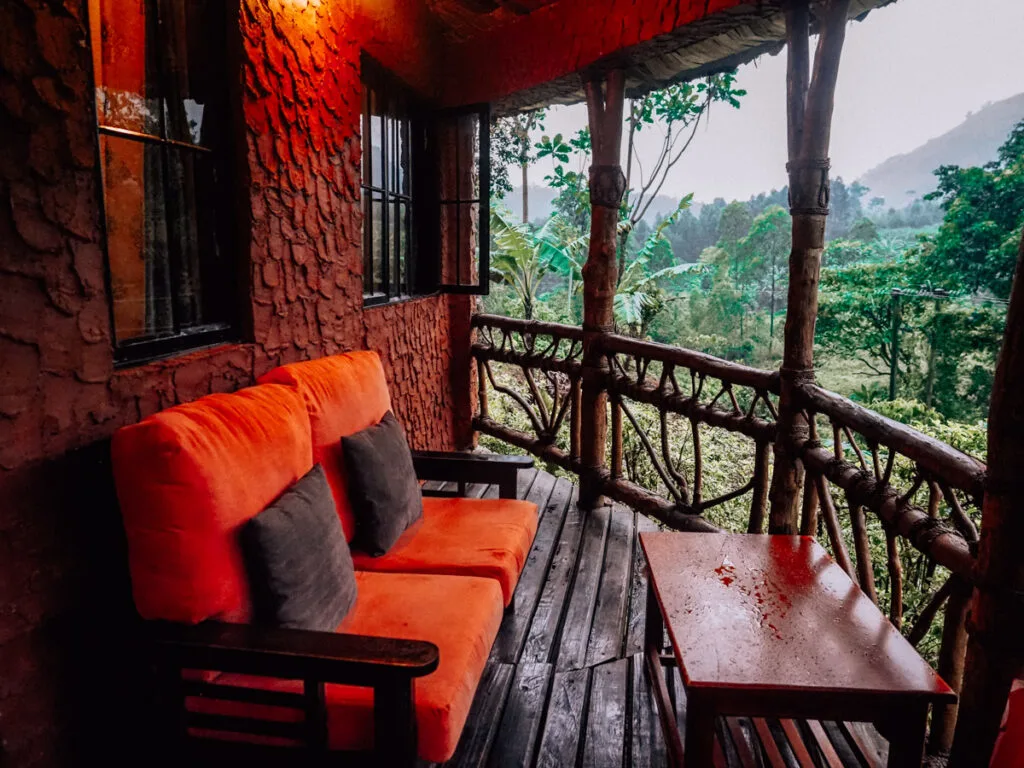 Volcanoes Bwindi Lodge: Also super close to the starting point for the gorilla trek in Buhoma, you'll stay in a luxury banda. Also, this lodge includes personal butler service, and there are complimentary massage treatments!
4. Queen Elizabeth National Park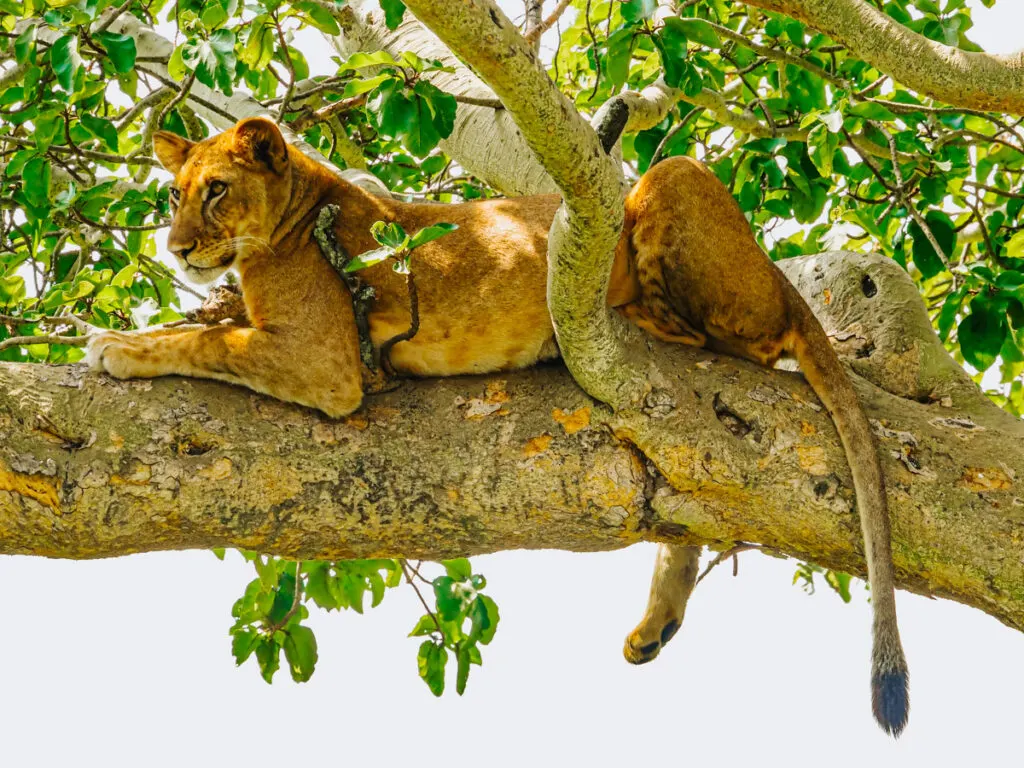 For epic safari drives to spot hippos, elephants, and tree-climbing lions, a visit to Queen Elizabeth National Park during your honeymoon is a must.
Aside from safaris, you can also take a boat cruise on the Kazinga Channel and go on a chimp trek in Kyambura Gorge. For an epic safari and tree-climbing lions, I recommend the Isasha sector of the park. For the boat cruise and chimp trek, the northern part is where to stay.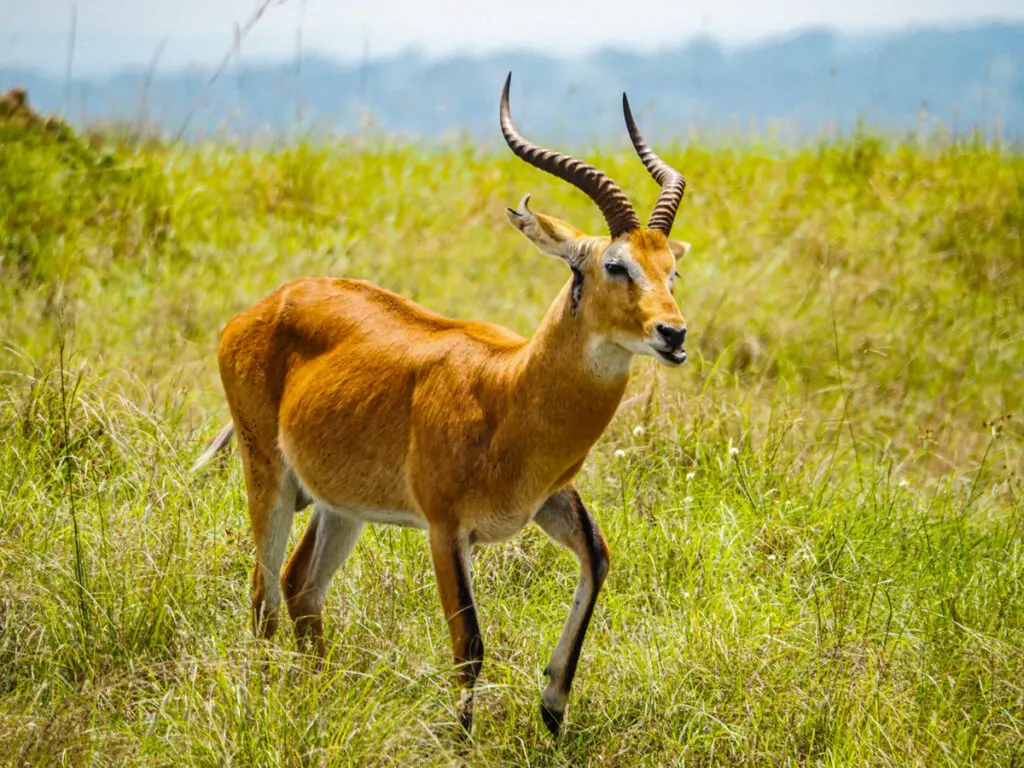 Where to Stay in Queen Elizabeth National Park:
Ishasha Wilderness Camp: This is where we stayed, and it is the only lodge located in the Ishasha sector of the park. You'll see wildlife from your glamping tent including buffalo, hyenas, monkeys, and even the resident hippo. It is also located along the Ntungwe river and has lovely views.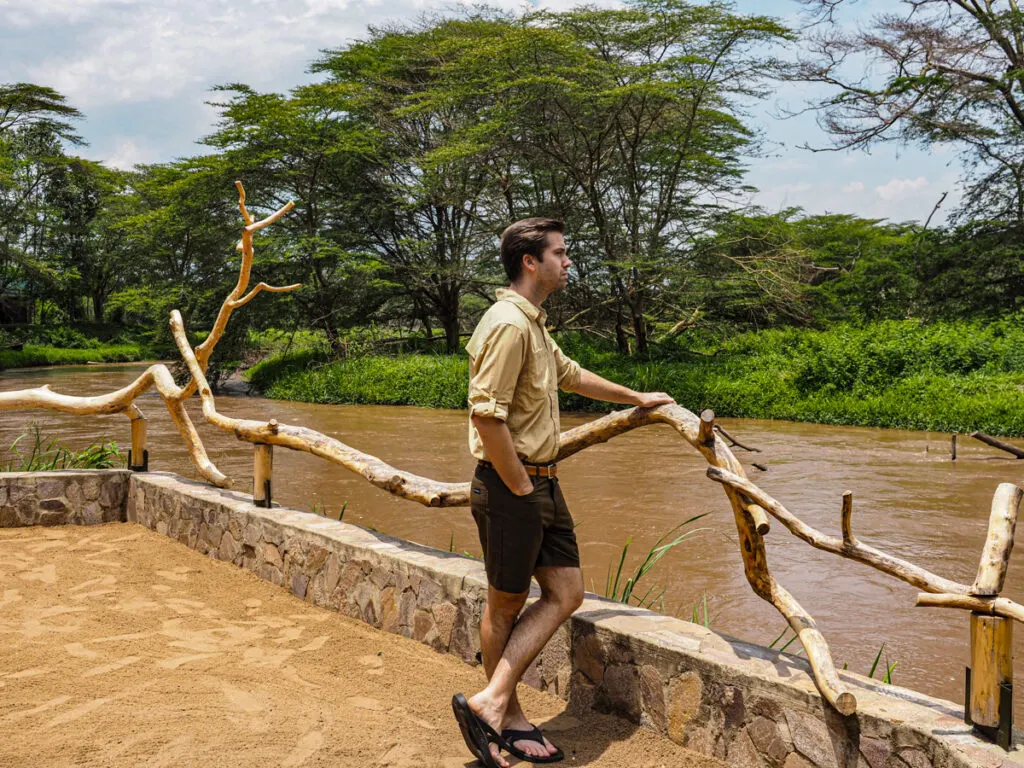 Kyambura Gorge Lodge: Located in the north where you're in a great spot for the chimp trek and boat cruise, this eco-friendly lodge offers bandas to stay in with amazing views of the forest, and there is a swimming pool on the property.
Mweya Safari Lodge: This is located right along the channel, so you're in the ideal spot for the magical boat cruise. Aside from the channel, you'll also have the chance to do the chimp trek and game drives.
5. Ssese Islands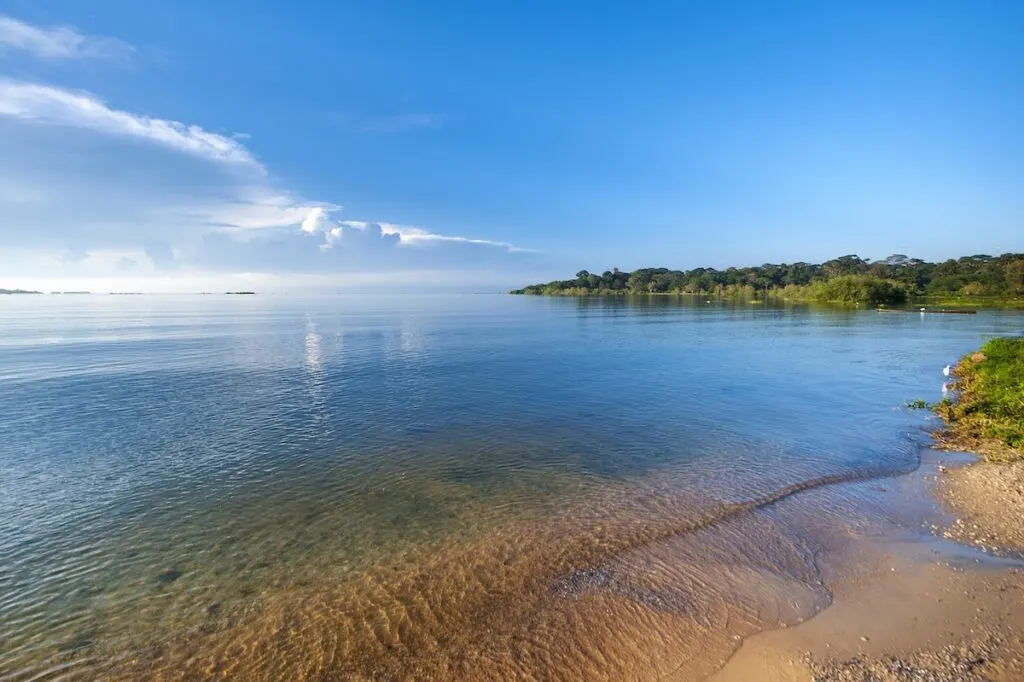 While Uganda is a landlocked country, it does have quite a few stunning and massive lakes. In fact, the largest lake in Africa, Lake Victoria, takes up a significant chunk of the country.
That being said, it makes sense, then, that visiting some islands in this lake is definitely a great idea for a Uganda honeymoon. The Ssese Islands is an archipelago of 84 islands that sits south of Entebbe.
Some things to do on these islands include some relaxing beach time, hiking, cruising on the lake, and even spotting wildlife including vervet monkeys and several birds!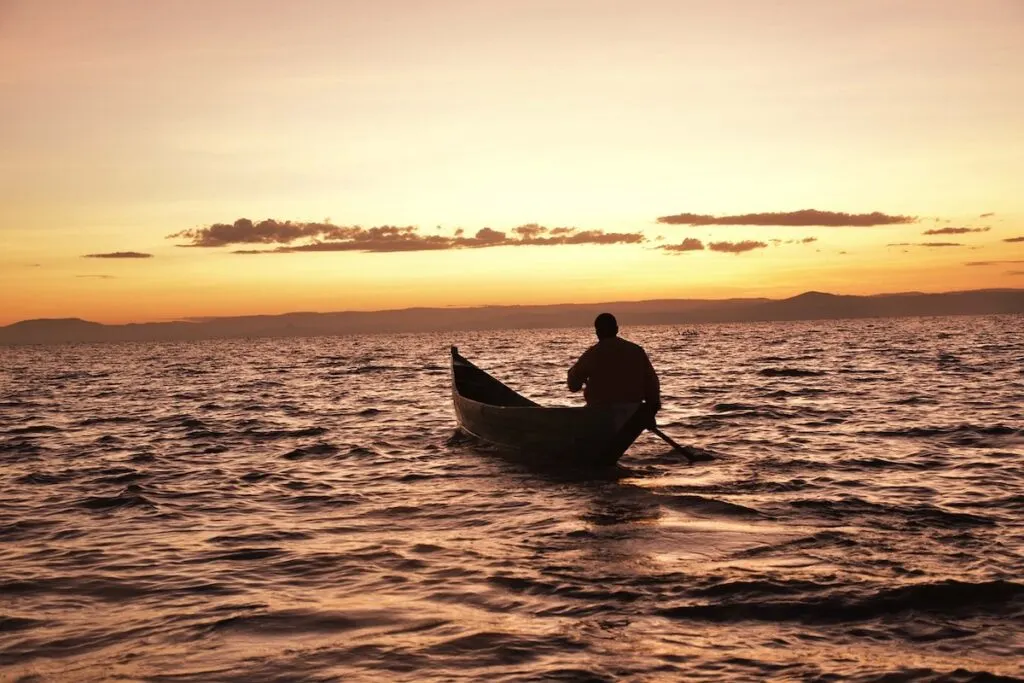 Where to Stay on the Ssese Islands:
Banda Island Resort: Located on Bugala Island, this resort is a must for honeymooners in Uganda choosing to visit the Ssese Islands. This place has direct water access, a lounge and bar, a spa, a pool, and lovely rooms. Plus, they offer many activities including guided walks, hiking, boat rides, and more.
6. Jinja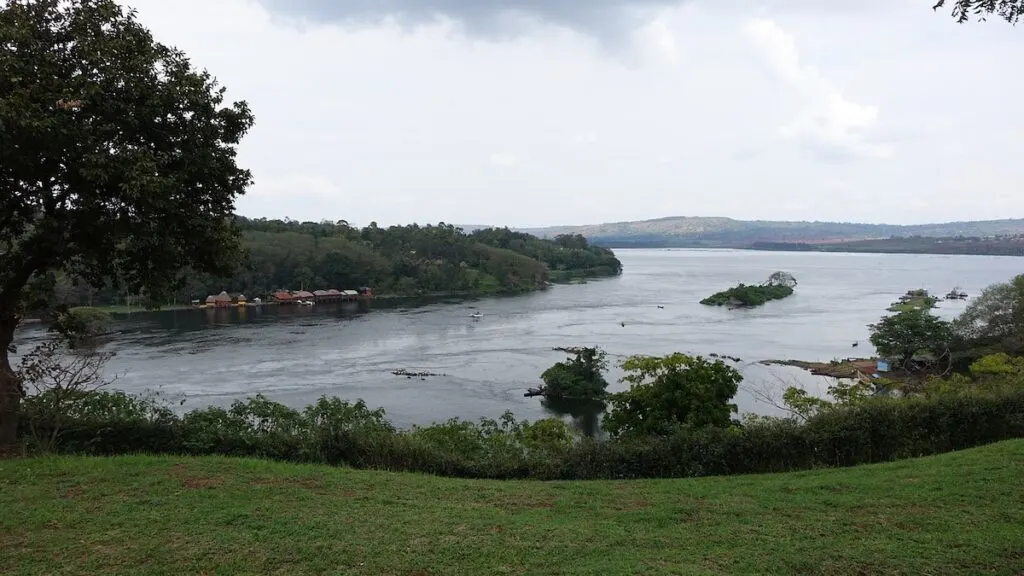 For adventurous honeymooners, a visit to the source of the Nile is always a great idea. And in Jinja, you can do that and more.
Aside from taking a boat to the source of the Nile, there is the option to go whitewater rafting, jet boating, kayaking, horseback riding, quad biking, tubing, and even bungee jumping.
This is also a fantastic place for bird watching.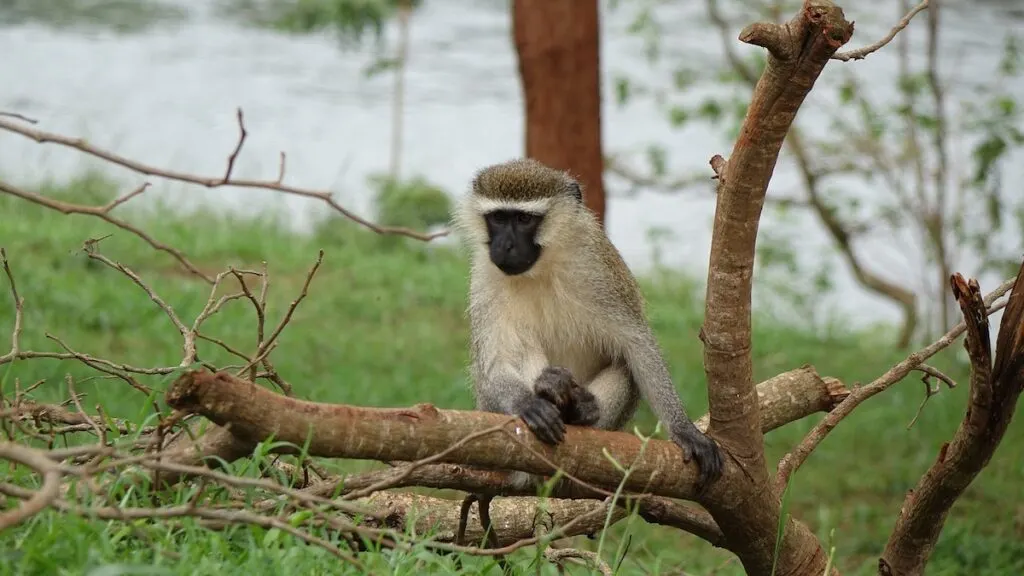 Where to Stay in Jinja:
Wildwaters Lodge: To be immersed in the power of the Nile, a stay here will do the trick. Located on an island in the middle of the river, this place has incredible views of the river, plus they offer heart-pounding adventures like bungee jumping and whitewater rafting. Or, you can hang out on the viewing deck or on your own private balcony with a soaking tub.
2 Friends Guest House: Located in a quiet part of Jinja City, you're within walking distance to the Source of the Nile. Plus, with its beautiful rooms and relaxing pool, this is a great place to come back to after a day of adventure.
7. Lake Bunyonyi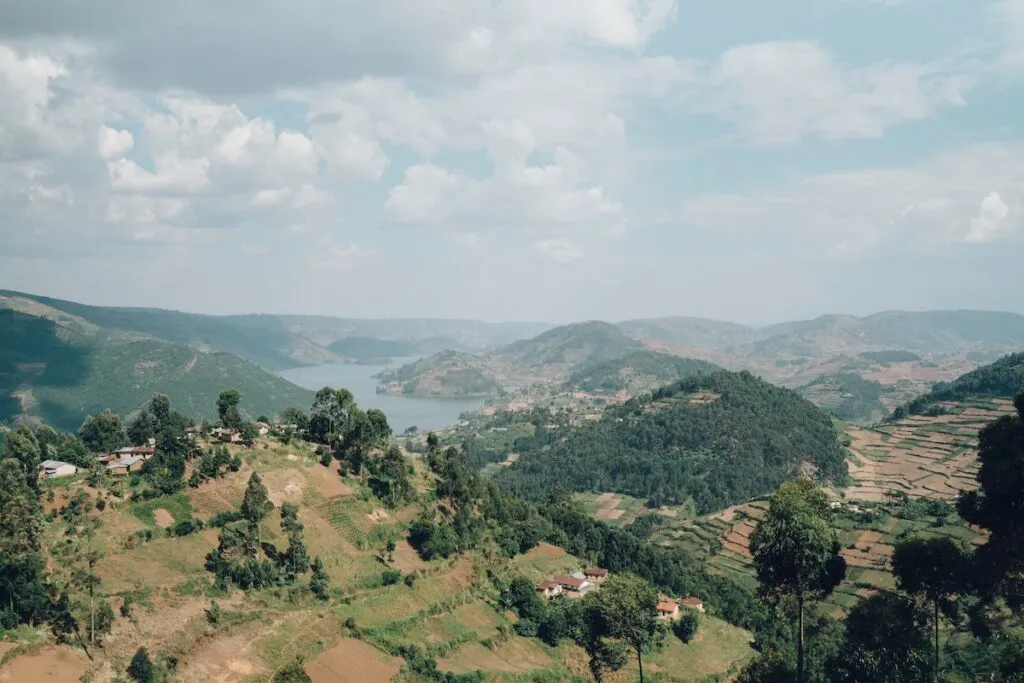 This lake is located in the southwestern part of the country. Full of islands and beautiful scenery, a visit to Lake Bunyonyi is definitely worth it.
This is also an area full of things to do including hiking, bird watching, ziplining, canoeing, and boat rides. You can also just chill out and take in all that beautiful hillside scenery.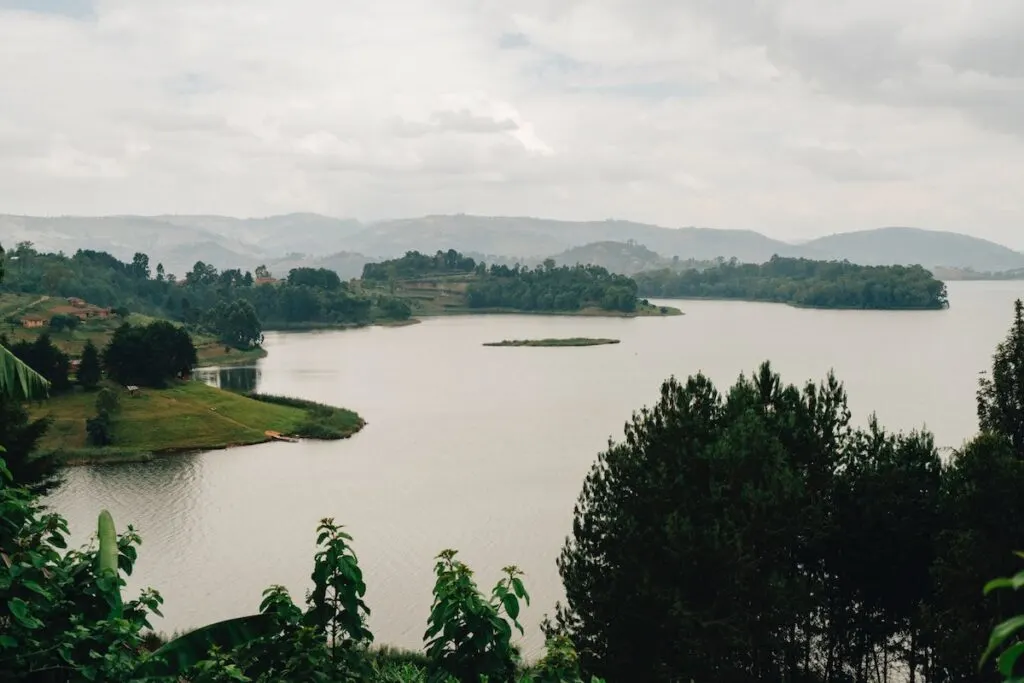 Where to Stay at Lake Bunyonyi:
Birdnest Resort: With various rooms and cottages that overlook the lake or mountains, you'll fall in love with the view each morning. Plus, they can arrange various activities, or you can just enjoy their pool and lovely bar/restaurant.
Lake Bunyonyi Rock Resort: This eco-friendly resort has lovely accommodations perched right along the shores of the lake. Plus, they can arrange many activities, including gorilla trekking!
8. Kibale National Park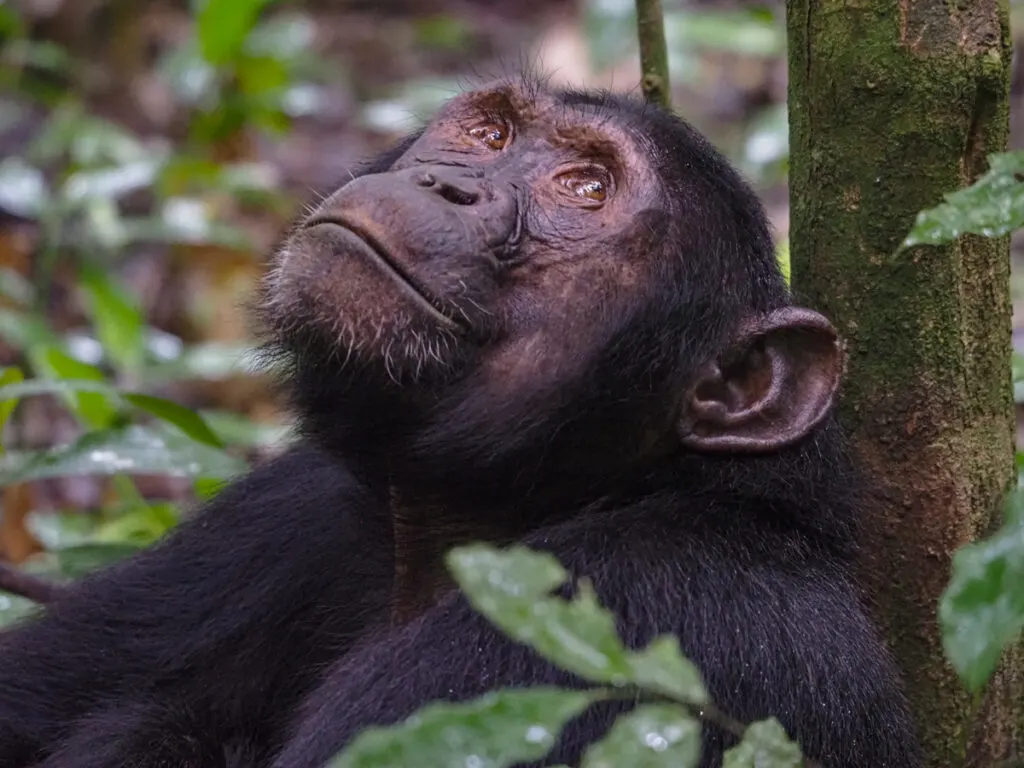 The "Primate Capital of the World," is a fantastic place to visit during your time in Uganda. This unique national park is home to 13 species of primates including chimpanzees. This is the best place for your Uganda honeymoon if you plan to go on a chimpanzee trek.
As a bonus, there is the chance to visit the lovely Bigodi Wetland Sanctuary full of birds and monkeys!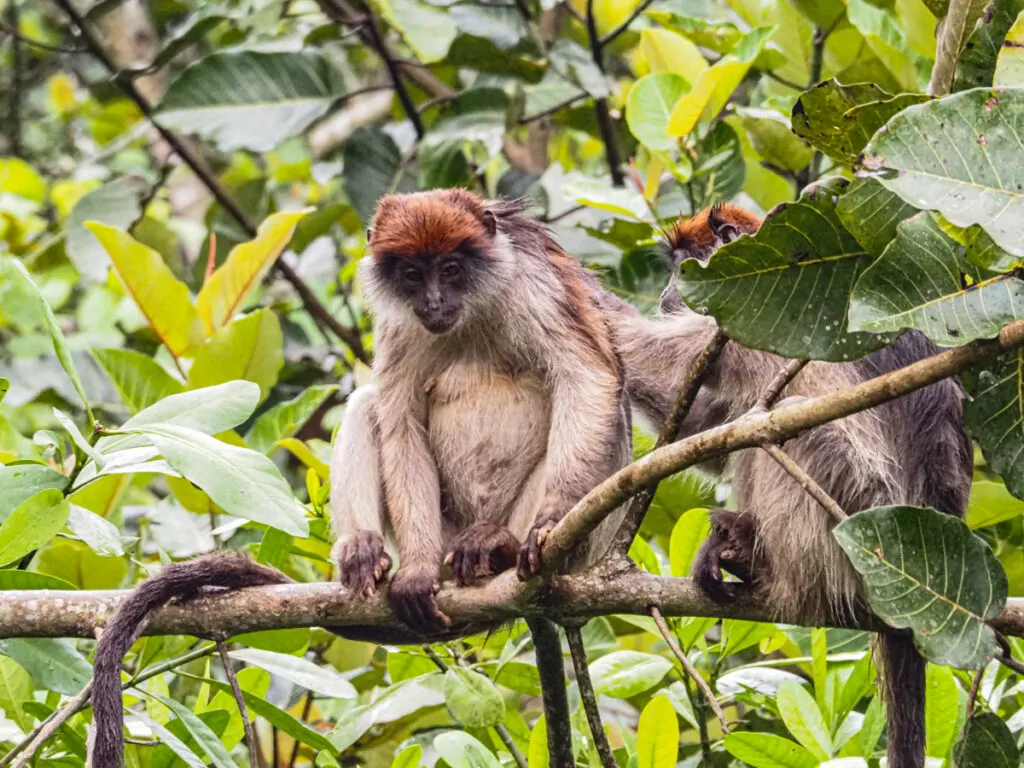 Where to Stay Near Kibale National Park:
Turaco Treetops Lodge: This was where we stayed during our visit. I loved the stand-alone villa we stayed in, and we especially enjoyed the large balcony overlooking the forest, where we saw many monkeys. Aside from that, they have a pool, and a fantastic bar, and the lounge was so cozy at night with the fireplace.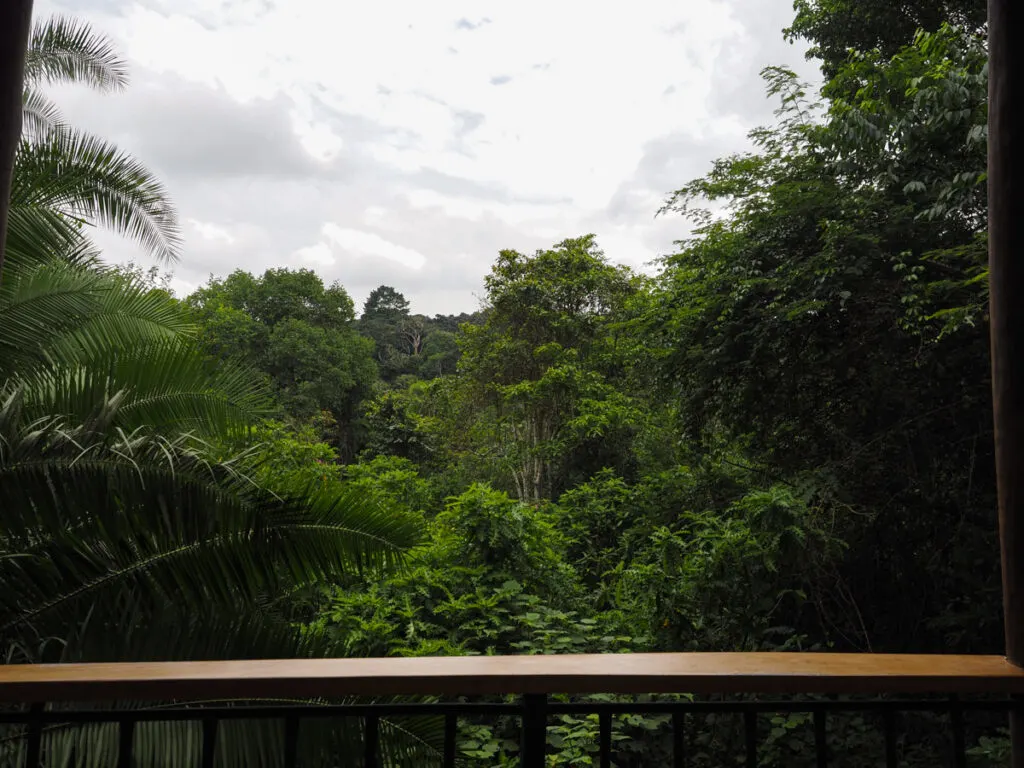 Kibale Forest Camp: Close to the Bigodi Wetland Sanctuary, you can walk along the trails and enjoy the lovely forest. Plus, they have lovely safari tents to stay in.
Primate Lodge: In a perfect location less than 5 minutes from the chimp trekking starting point, this lodge offers a wide range of accommodations from safari tents to cottages and even their unique Sky Tree House.
9. Kidepo National Park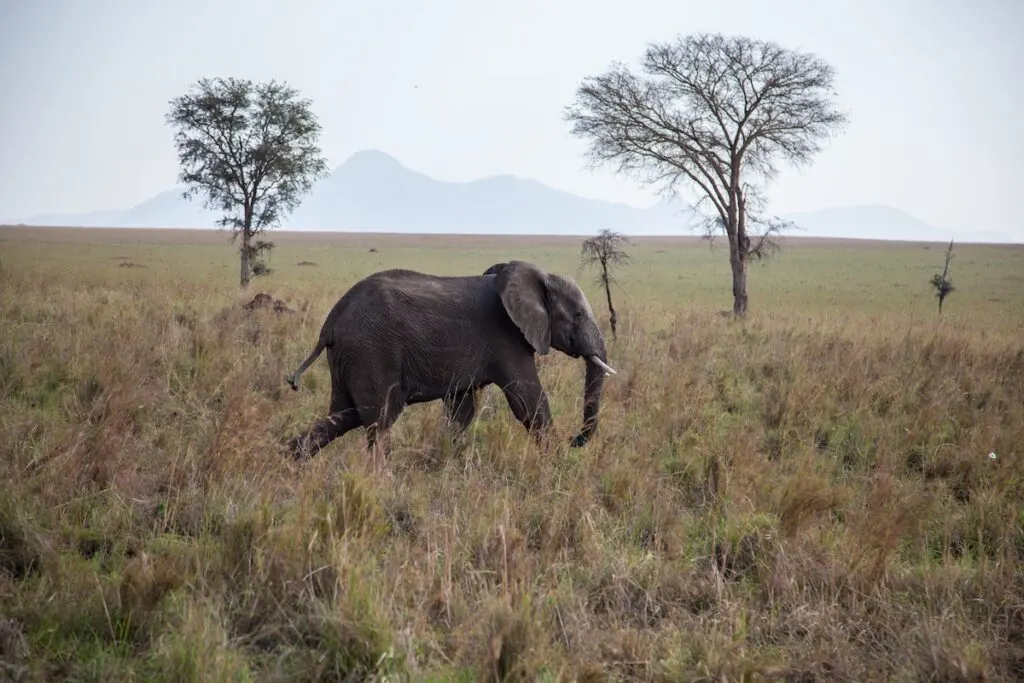 For an off-the-beaten-path safari destination, make Kidepo National Park a stop during your Uganda honeymoon.
Home to many animals, including giraffes, zebras, buffalos, lions, elephants, gazelle, and oryx, this place even gives you a chance to potentially spot leopards and cheetahs!
So enjoy the game drives in this remote place.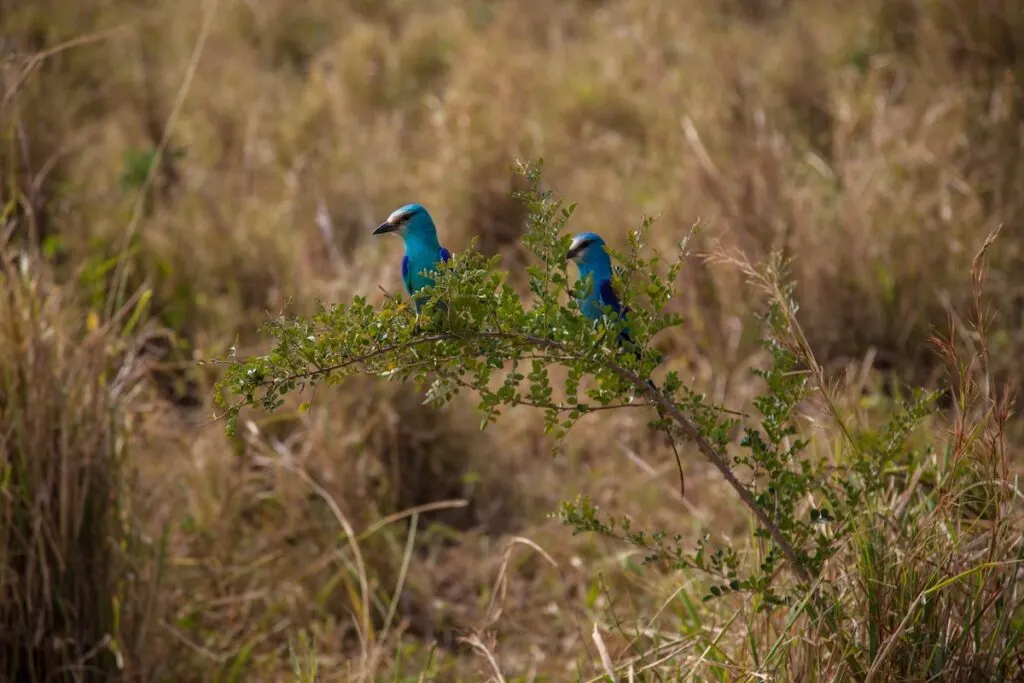 Where to Stay at Kidepo National Park:
Apoka Safari Lodge: This lovely lodge has everything you could want, including rooms with beautifully made furniture, an outdoor stone bathtub, and a private veranda to enjoy the views.
Kidepo Savannah Lodge: Located outside the park, it offers stunning views of the surrounding area, and has comfortable tent lodging with a bed. Some tents offer balconies with views and self-contained facilities. It is definitely more rustic, but you're that much closer to nature.
10. Mgahinga Gorilla National Park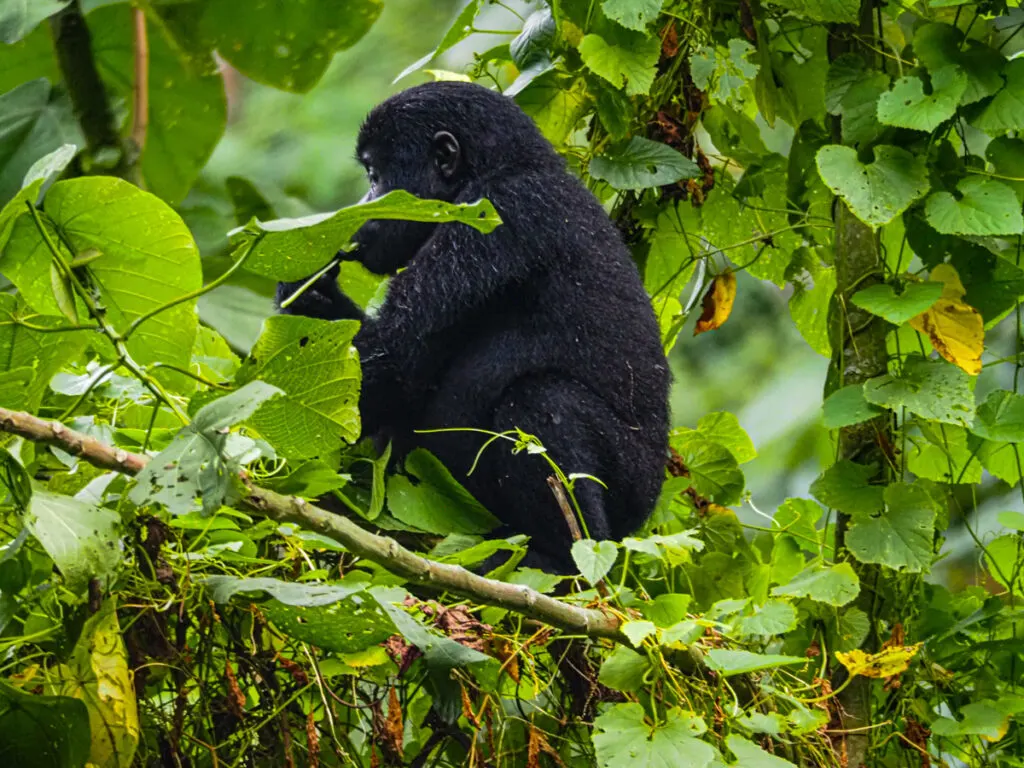 Did you know that Bwindi isn't the only place to spot gorillas in the wild? Lesser-known and lesser-visited compared to Bwindi is Mgahinga Gorilla National Park.
This is also a great place to visit the golden monkeys!
Where to Stay in Mgahinga Gorilla National Park:
Mount Gahinga Lodge: This lodge is the best place to stay for your gorilla or golden monkey trek in this park. Aside from the activities, you can enjoy the lodge itself, with the views of the extinct volcanos nearby.
Pro-Tip for Your Uganda Honeymoon: Go With a Safari Company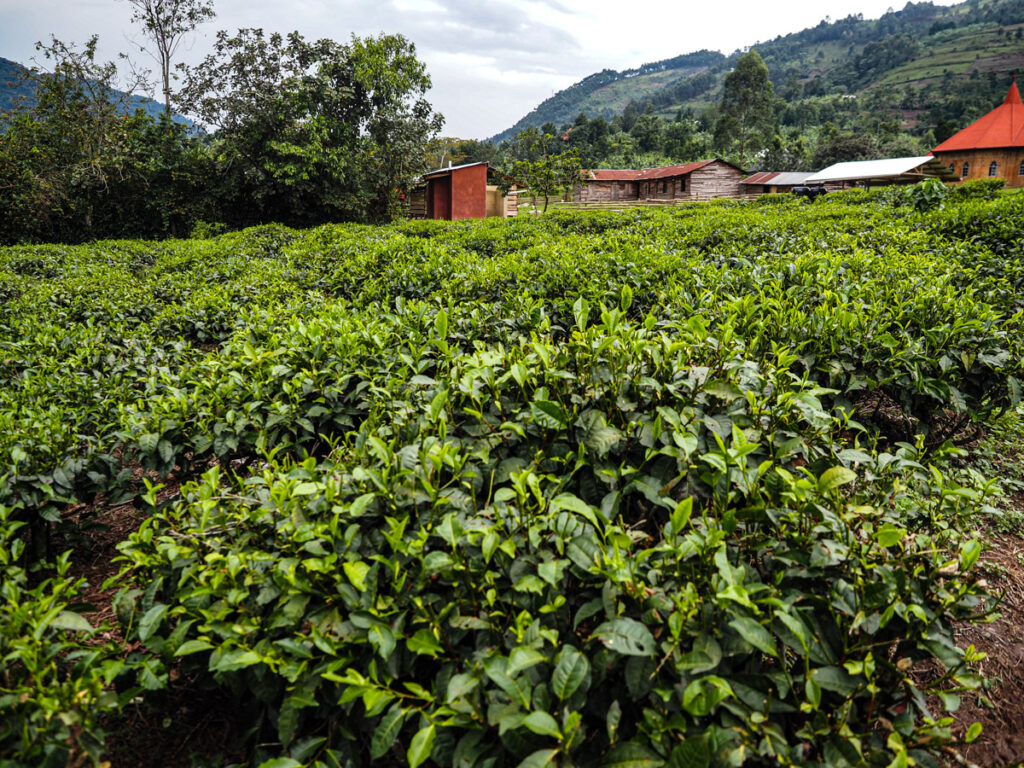 Something we noticed while traveling around Uganda is that it is almost necessary to have a travel company plan it for you. There are a ton of logistics when it comes to planning either a gorilla/chimp trek or a safari.
Also, many lodges don't offer transportation to guests, so having someone meet you and drive you around to various places is a great idea, particularly as the roads can be treacherous to drive on your own. Even figuring out the bush planes would be stressful without a guide.
Therefore, I highly recommend booking with a safari company that will arrange all of this for you, including all the permits and park fees so that you don't have to. We went with Go2Africa for our trip to both Uganda and Kenya and they did such a great job!
We stayed in luxurious lodges, had incredible experiences, and we had great guides on each part of the journey! We can't recommend Go2Africa enough!
When to Visit Uganda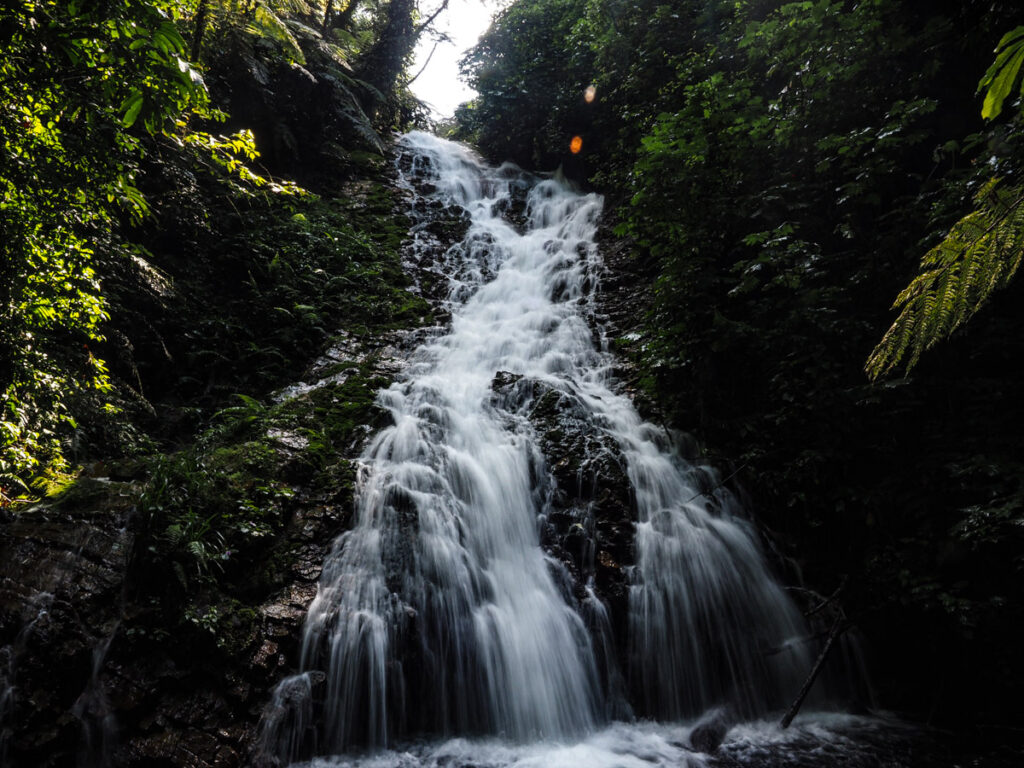 This can vary based on where you go within the country, but the dry season is best. This usually occurs between June and August and December through February.
That being said, many destinations, like Bwindi and Kibale are rainforests, meaning there is a chance of rain any time of year.
And going during the dry season can be significantly more expensive than the rainy season. So keep that in mind as you plan! There is also the option of shoulder season, which is usually around September. This sees less rainfall than other rainier times of year but is still nice for trekking and safaris.
Do I Need a Visa to Visit Uganda?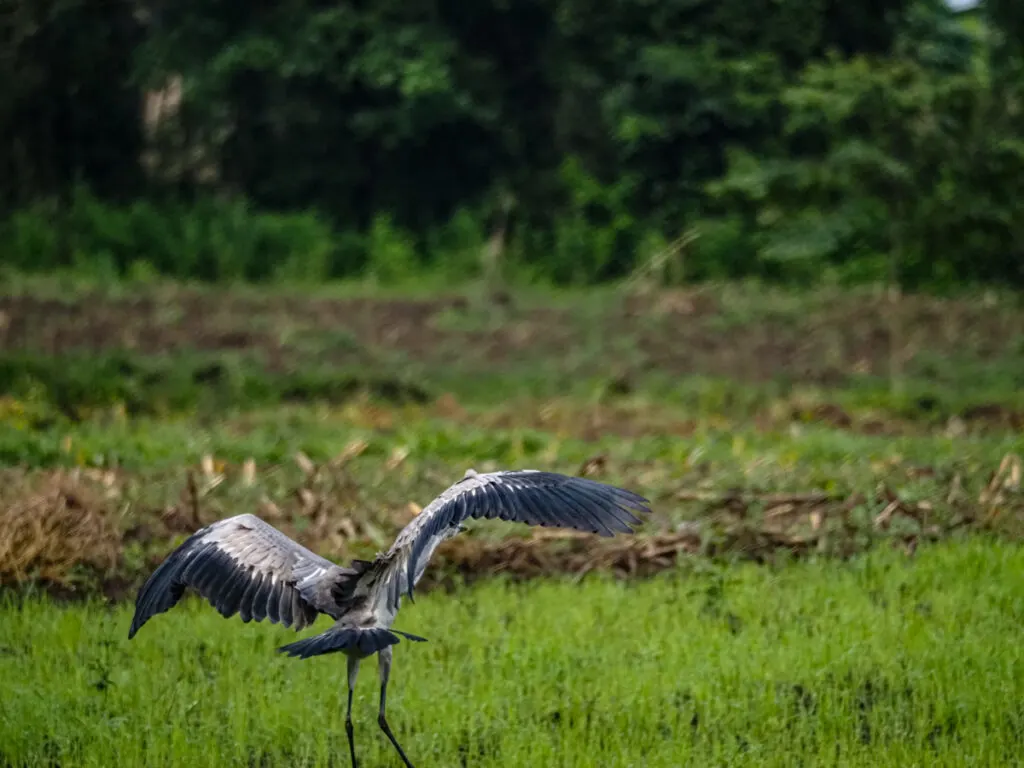 This depends on where you're coming from, but here in the US, yes you do. Check here for all the details.
If you're just visiting Uganda, you can apply for a visa starting at $50.
If you're planning to visit Uganda in combination with a trip to Kenya and/or Rwanda, you can apply for the East African Tourist Visa, which is $100.
Other Tips For Your Uganda Honeymoon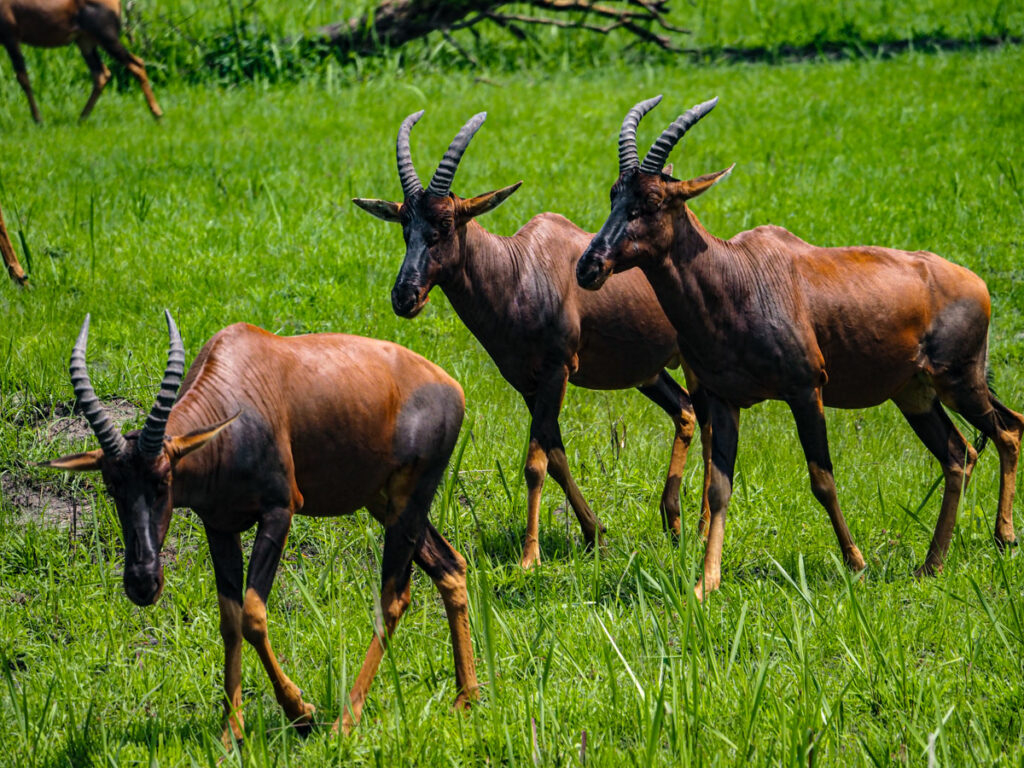 Before you head to Uganda, here are some tips:
Pack light. If you plan to fly between the top honeymoon destinations in Uganda, you'll need to pack light. Everything has to be under 15 kg (33lbs) combined and they have size restrictions. Pretty much, pack carry-on only in a backpack, as soft-sided luggage is usually required.
Bring USD. For tipping, USD is always appreciated. So bring various bills of USD for tipping. Make sure to carry USD that is printed after 2006.
Sunscreen and mosquito repellent is always good idea. Definitely be sure to pack sunscreen as you are right on the Equator in Uganda. Also, mosquitos can be quite dangerous in parts of the country. Repellent with DEET is a good idea for hiking and trekking.
Don't Forget Travel Insurance. This can be necessary for safari companies and is just a good idea in general. We love Seven Corners for bigger trips like this, as they cover big-ticket items, especially with their Cancel For Any Reason insurance.
Head to a travel clinic. We go to Passport Health to meet requirements for vaccines and medications we may need while traveling. They have locations all over the US.
Uganda can be expensive. Gorilla trekking, chimp trekking, and various accommodations around that can be expensive. We have a whole guide on how much a safari costs you can check out here.
Embarking on a romantic, adventurous, and enticing visit to Uganda for your honeymoon is truly a one-of-a-kind trip. You'll leave with lasting memories of all the wonderful sights, experiences, and more!
Want more Africa honeymoon ideas? Check out these posts!
Pin it here!