Some posts on this site contain affiliate links, meaning if you book or buy something through one of these links, I may earn a small commission (at no additional cost to you!). Read the full disclosure policy here.
---
February is a month full of romance. The shortest month of the year brings us Valentine's Day, making it a great time for a couple to embark on their honeymoon together. Thankfully, there are several honeymoon destinations in February to choose from.
Whether you're a fan of a beach destination or you want to snuggle up together after a day of exploring, these are hands down the top honeymoon destinations in February.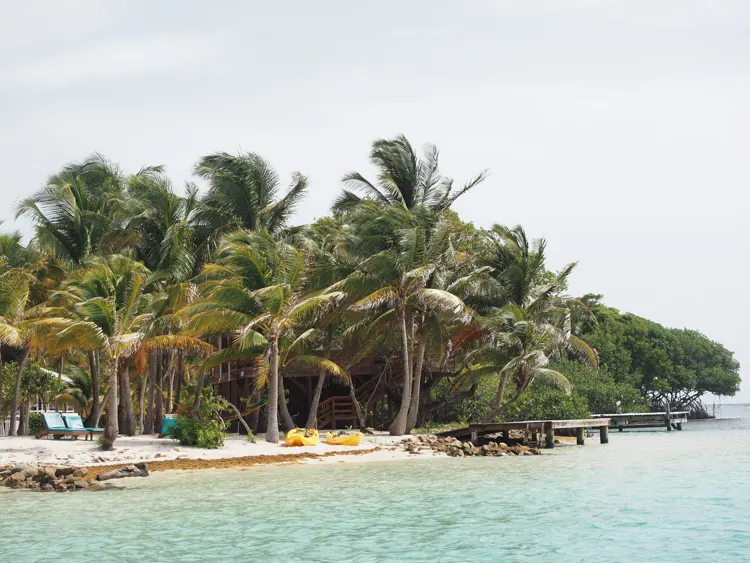 25 Best Honeymoon Destinations in February
To organize this list, we have it sorted into categories like beach destinations, places to honeymoon in the US in February, cold weather places, romantic spots, and exciting adventurous destinations for your February honeymoon.
Best Warm Honeymoon Destinations in February for the Beach
When one dreams of February honeymoon ideas, warmer destinations certainly do come to mind, especially for those trying to escape the cold in more northern climates.
Thankfully, there are a lot of great options for a beach honeymoon in February to enjoy.
1. Jamaica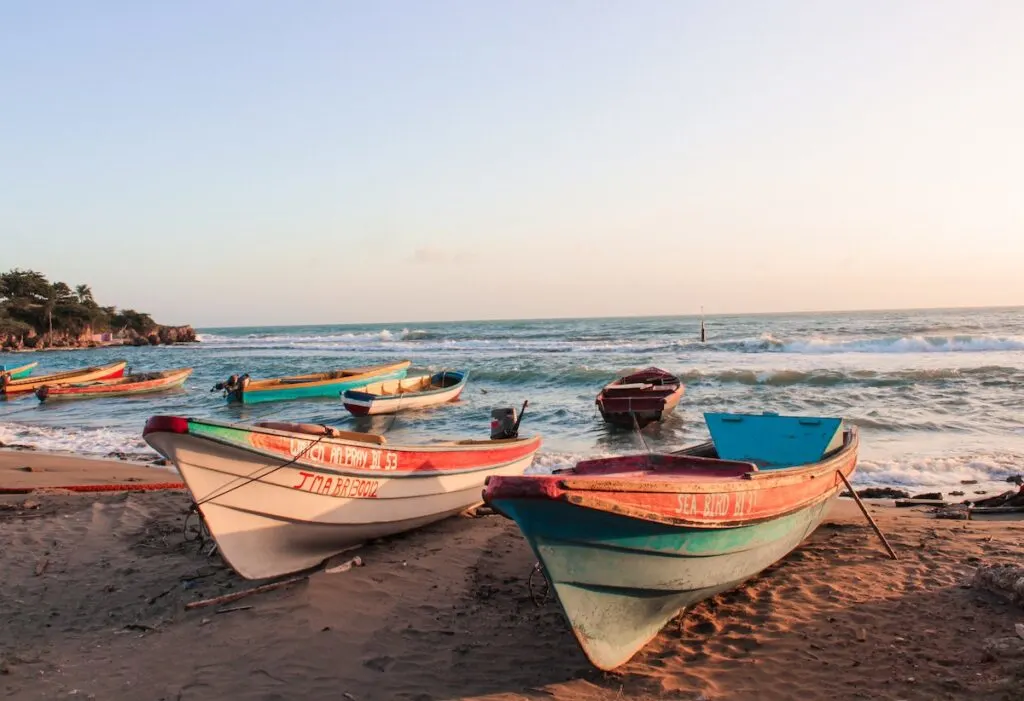 Jamaica is one of the best honeymoon destinations to visit in February. It is during this time that the weather is sunny and warm, meaning you can lay beachside at an all-inclusive resort or get adventurous in the jungle.
Snorkel this country's coral reefs, visit Dunns River Falls, go ziplining, enjoy a lovely hike, and definitely try the amazing food.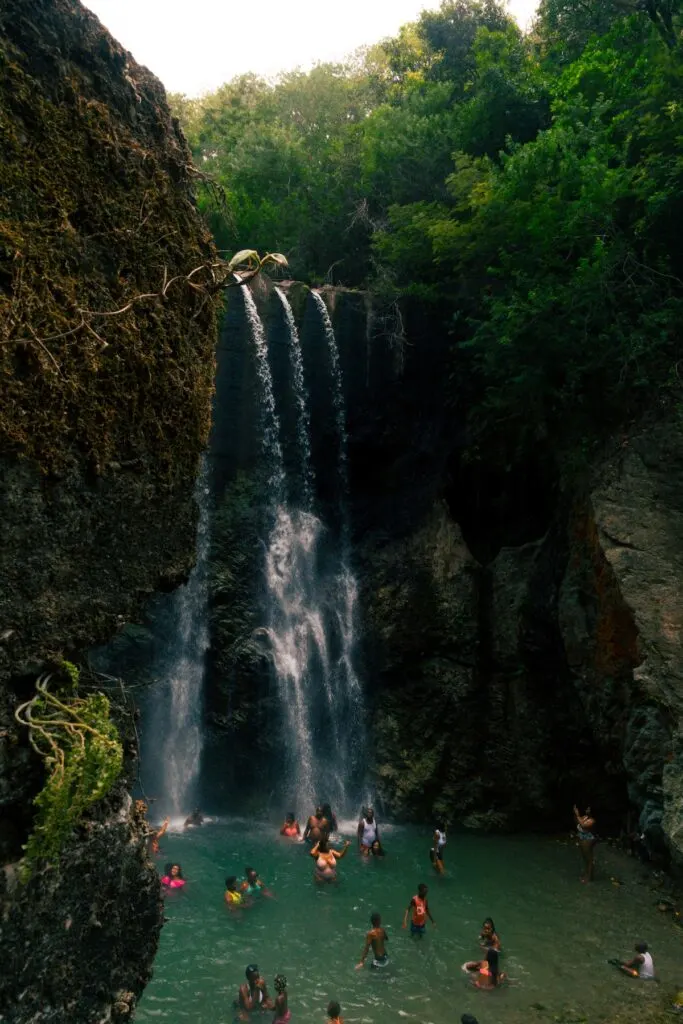 For those looking to relax and enjoy the all-inclusive resort life, opt for Sandals Royal Caribbean in Montego Bay. This place even has its own private offshore island with overwater bungalows so you can wake up to stunning views every morning.
For a fun experience that is also all-inclusive, stay at The Caves hotel in Negril. Perched along the Caribbean, you'll enjoy all the beautiful never ending sea views.
2. Turks & Caicos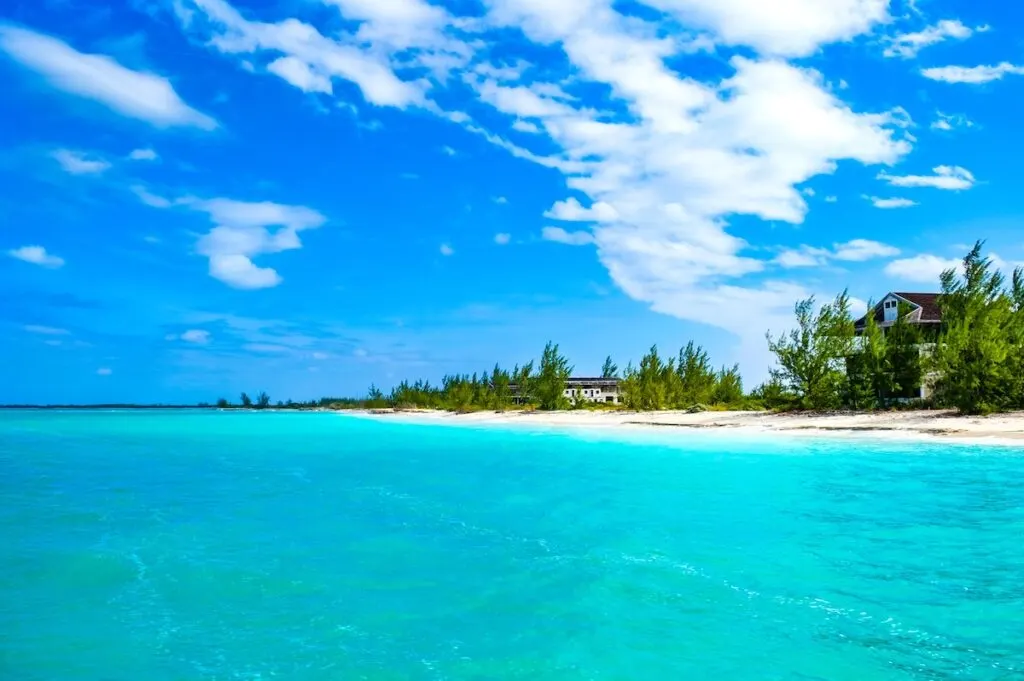 Want to visit some of the most beautiful sandy beaches with crystal-clear water on your honeymoon in February? Look no further than Turks & Caicos.
Beach bum it up together as you swim, frolic, and relax on some of the most beautiful beaches in the world like Grace Bay Beach.
For a truly gorgeous resort located along Grace Bay Beach, check out Seven Stars Grace Bay. This place has amazing views along with private terraces or balconies, marble bathrooms, and lush bedding.
Enjoy the spa and restaurants here and you may never want to leave!
3. Grenada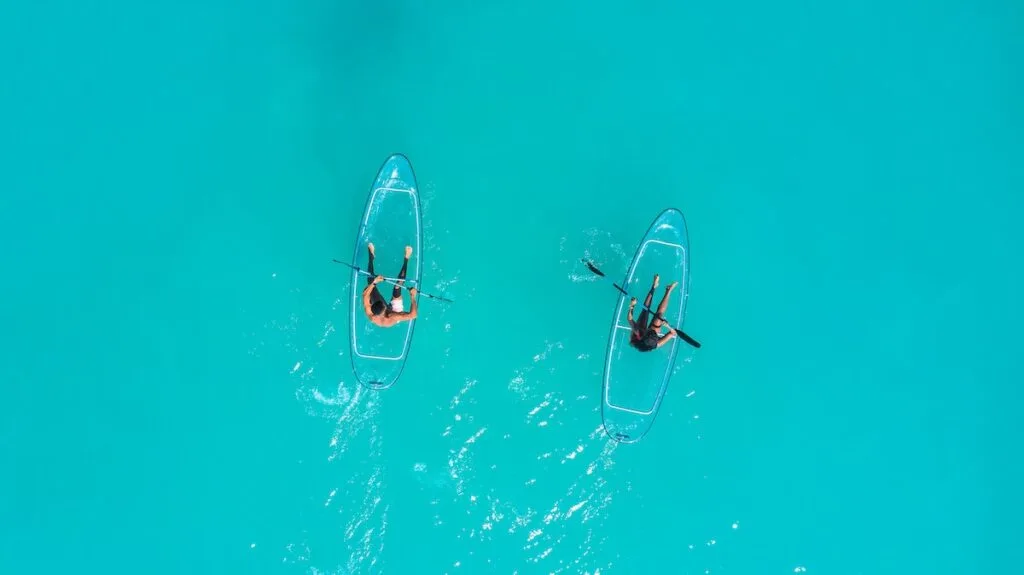 Grenada has so much to offer for a romantic getaway, making it one of the best February honeymoon ideas. This island nation is full of dreamy beaches, stunning waterfalls, lovely hikes, and more.
So if you're a couple who loves adventure, relaxation, and romance, Grenada could easily be the place for your honeymoon!
Plus, like other destinations in the Caribbean, the winter months are sunny and warm!
For a 5-star hotel, check out Spice Island Beach Resort set on the iconic Grand Anse Beach. This all-inclusive resort even offers honeymoon packages including a massage, private beach dinner, and resort credits.
4. Yucatan Peninsula, Mexico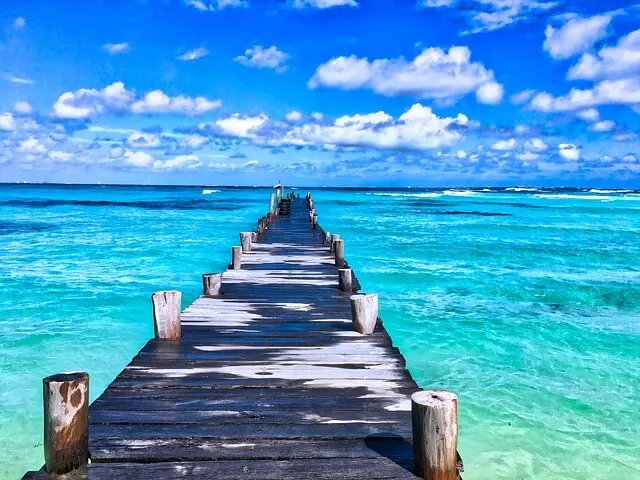 This stunning peninsula in Mexico has it all, from delightful cuisine to crystal-clear water and more. Take a dip in a cenote or two, visit Mayan ruins at Chichen Itza, Coba, Uxmal, or Tulum, and enjoy the architecture and culture in places like Valladolid and Merida.
Of course, you can also enjoy all the beaches too from Isla Holbox to Playa del Carmen. Go snorkeling, diving, fishing, and more in many destinations around the Yucatan.
For an all-inclusive experience, you can easily take your pick. Hilton Playa del Carmen is a lovely place to stay and is an adults-only all-inclusive resort complete with 7 restaurants, 5 bars and lounges, a tequilera, and plenty of pools.
For a luxe experience where you can have the opportunity to stay in an overwater lagoon suite, check out Rosewood Mayakoba.
5. Bora Bora, French Polynesia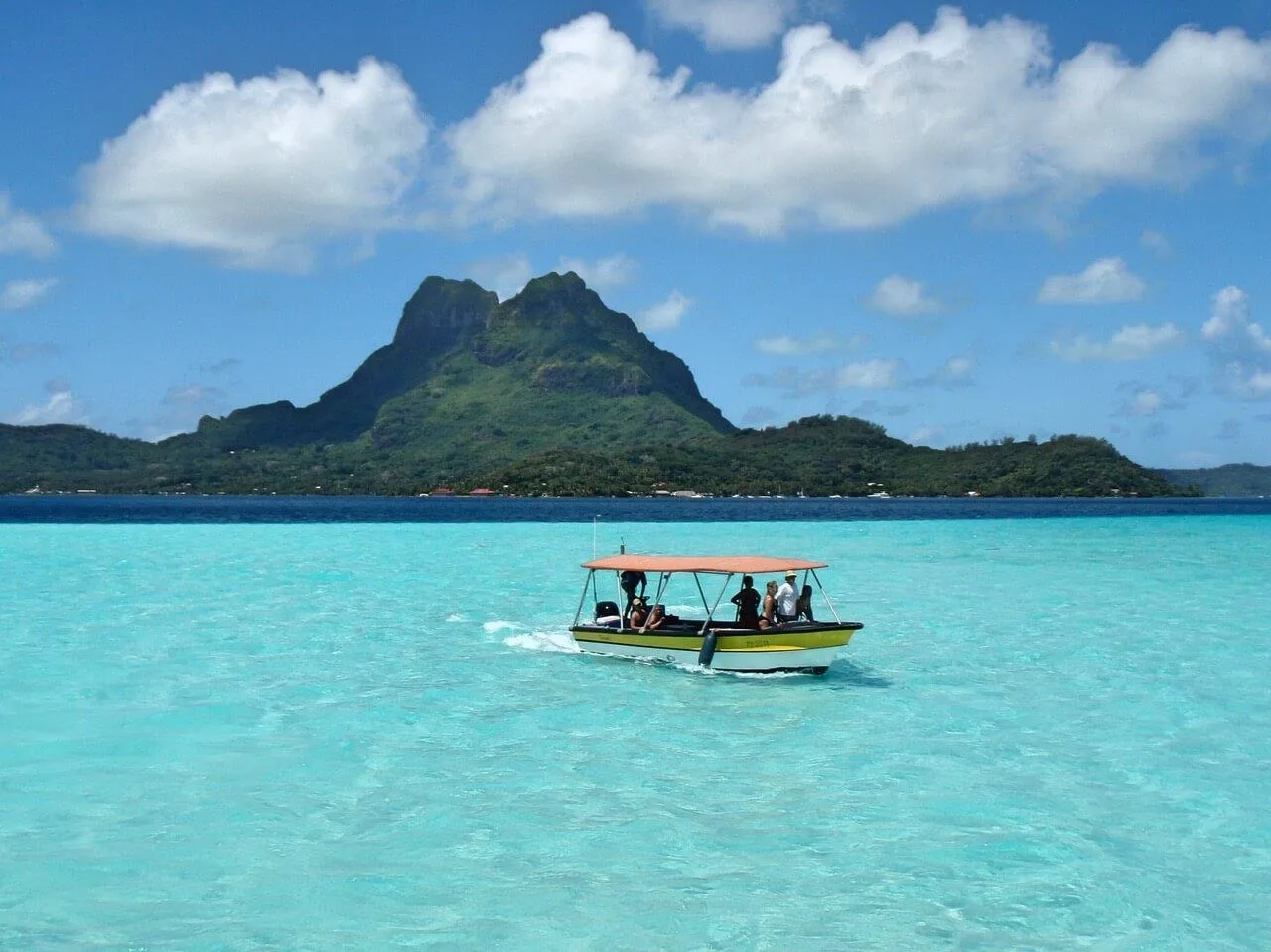 Speaking of overwater bungalows, Bora Bora always springs to mind. And lucky for you, Bora Bora is one of the best honeymoon places to visit in the world in February. Why is that? It is an affordable time to go!
Yes, it is in the midst of the rainy season, and with it being rainy season there is a chance of a hurricane, but they are pretty rare. And don't worry, because the rainy season doesn't mean all day, every day rain.
But if you don't mind some rain occasionally, you could save a ton of money on your dream honeymoon in an overwater bungalow like the Four Seasons Bora Bora.
Enjoy snorkeling, diving, jumping off your overwater bungalow balcony, and hiking as you explore this amazing destination.
6. Seychelles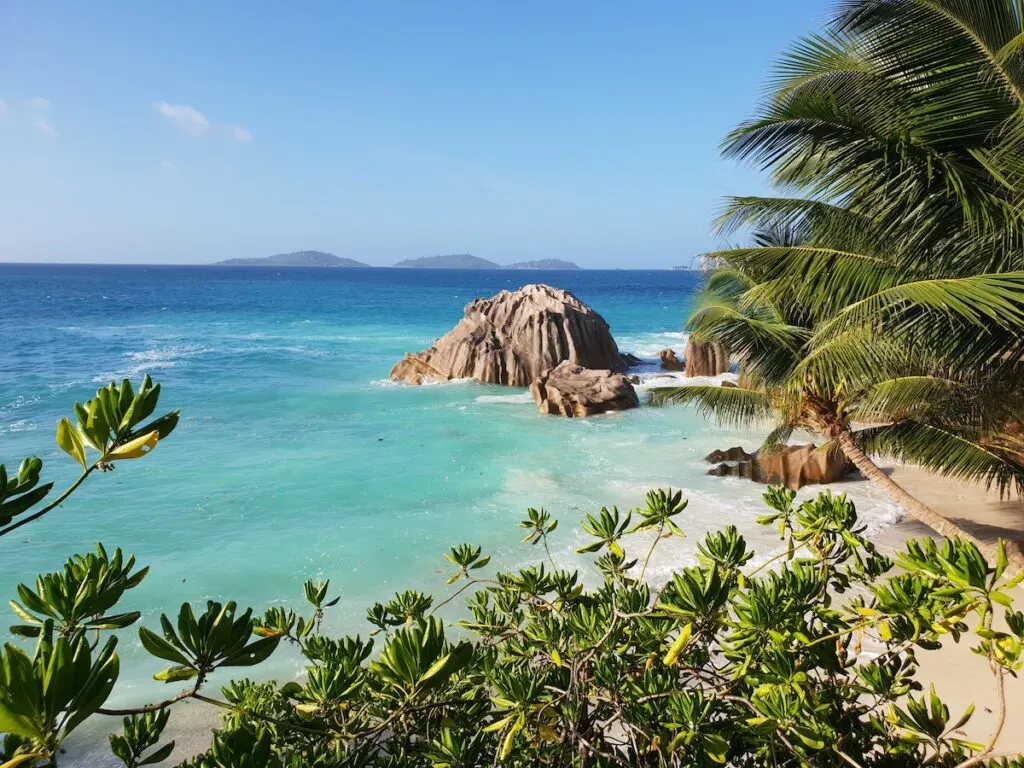 Want to enjoy the beaches in a faraway locale? Why not check out Seychelles? This island nation in Africa boasts some of the most beautiful beaches in the world!
In between swimming and snorkeling, you can check out Victoria Market, go for a hike, spot giant tortoises, or just relax.
Seychelles is always a perfect spot to add on to an African honeymoon like a safari in Kenya or a trip through South Africa.
But if you just want to spend time relaxing in Seychelles, that is perfectly fine too. Constance Ephelia Mahe Seychelles is a lovely 5-star hotel and eco resort that'll make your honeymoon memorable.
7. St. Martin/St. Maarten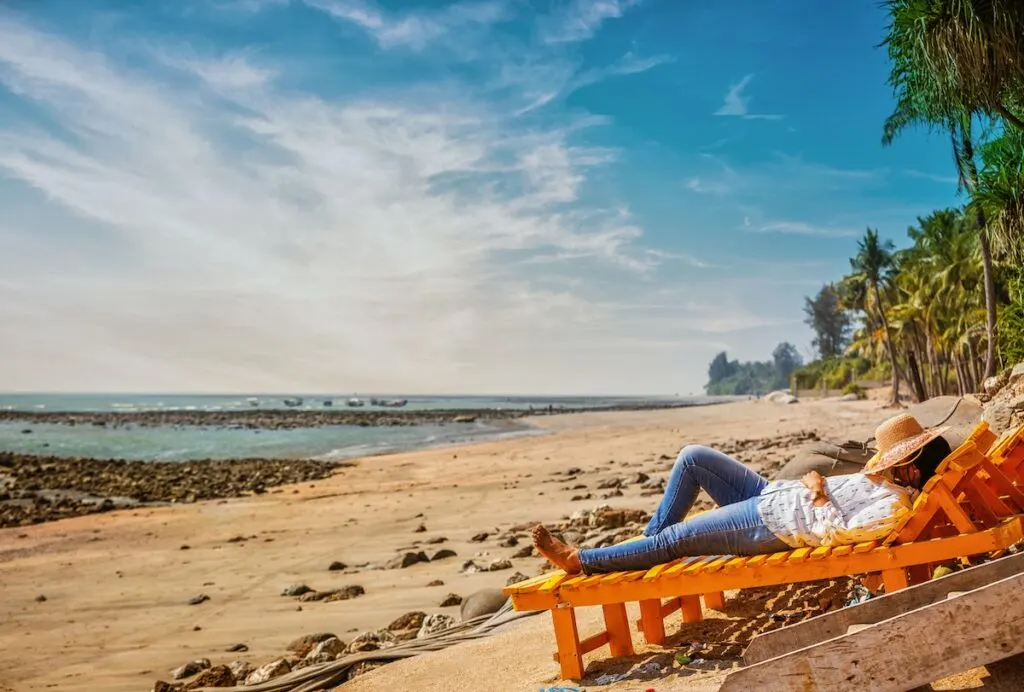 When it comes to places to go for a honeymoon in February, a lot of Caribbean islands come to mind. Thanks to the sunny weather and warmer temperatures than many other places this time of year, it makes sense that a lot of islands make this list.
St. Martin is no different in that regard. However, there is a lot of beauty on both sides of this island. The island is a Dutch territory on one side (St. Maarten) and French on the other side (St. Martin).
So you can explore both sides of the island, taking in all the beaches and even enjoying things like ziplining on the exterior.
If you only have time for one, which do you choose? For nightlife, St. Martin is popular, and for a relaxing time, check out St. Maarten.
For an amazing place to stay on St. Martin, check out L'Esplanade. This boutique hotel has stunning views, amazing attention to detail, a spa, and gorgeous rooms.
For a hotel beachside on St. Maarten, check out Holland House Hotel.
8. Antigua & Barbuda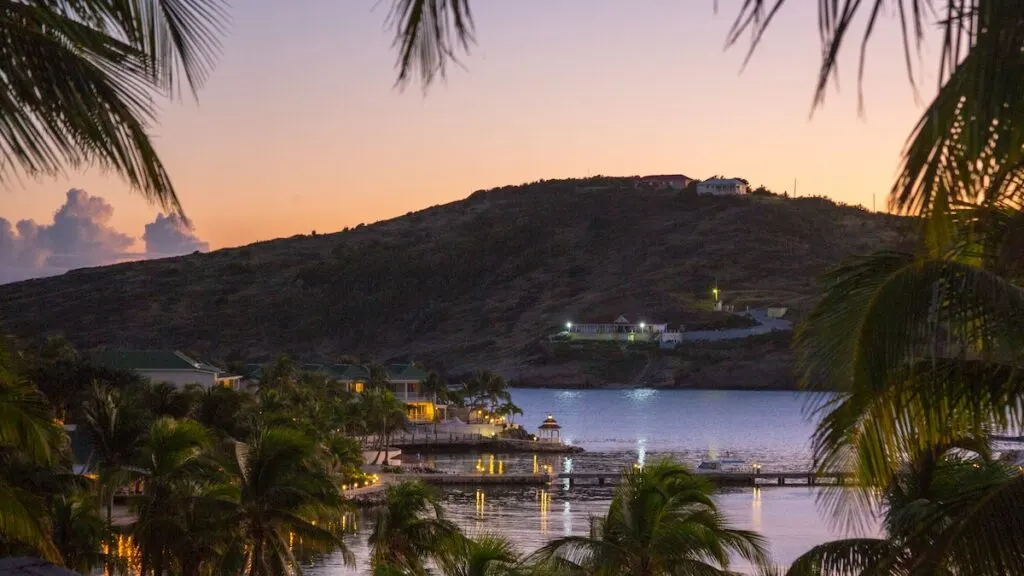 From snorkeling with stingrays to hiking and sunning yourself on glorious beaches, this Caribbean destination is a lovely spot for a warm honeymoon destination in February.
As a bonus, there are a lot of great all-inclusive resorts and beachside hotels so you can enjoy some warm, sunny post-wedded bliss.
Some places to stay include the popular Sandals Grande Antigua as well as Hermitage Bay. Sandals is obviously a well-known all-inclusive resort chain, but Hermitage Bay is a lovely boutique resort in a tucked-away bay with amazing views, especially if you book the Hillside Pool Suite.
9. Belize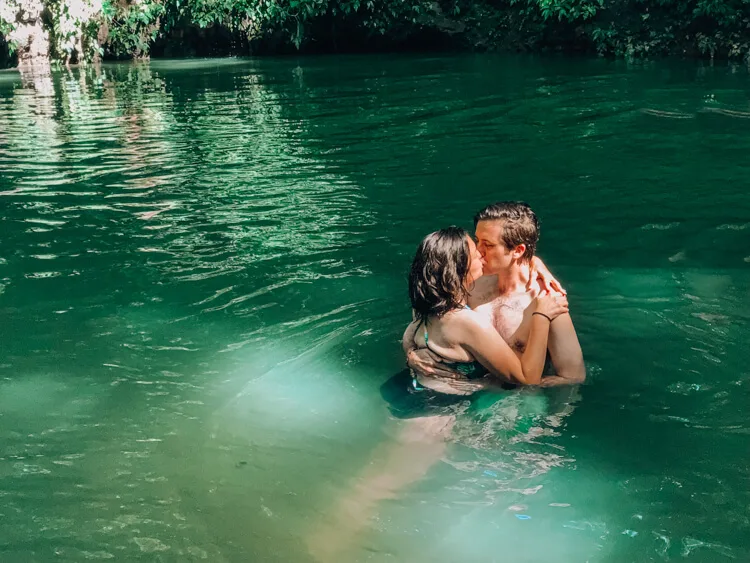 Searching for the best country to visit in February for a honeymoon? Belize certainly fits the bill! Thanks to several cayes and coasts, it is perfect for those who want to chill by the beach.
However, Belize is home to Mayan ruins like Xunantunich, amazing jungles for animal sightings and ziplining, opportunities for adventures like cave tubing and blue hole swimming, and you have the second-largest barrier reef in the world!
Oh, and did I mention the food? Literally, Belize is a fantastic place to visit, and being a small country, you can see and do a lot in just a week!
For a truly romantic beach getaway, check out Thatch Caye Resort, a private island all-inclusive resort with overwater bungalows. Or if you want some time in the jungle, opt for the Sweet Songs Jungle Lodge.
For more Belize honeymoon ideas, check out the top Belize honeymoon resorts, the ultimate Belize packing list, and a trip budget for Belize!
Best Places to Go For a Honeymoon in February in the USA
I've said it once and I'll say it again: the US has a TON of great honeymoon-worthy locales. From beaches to mountains, national parks to diverse cities, there are SO many top-notch US honeymoon destinations.
So for the best honeymoon spots in February for your US honeymoon, look no further than these places.
10. Joshua Tree National Park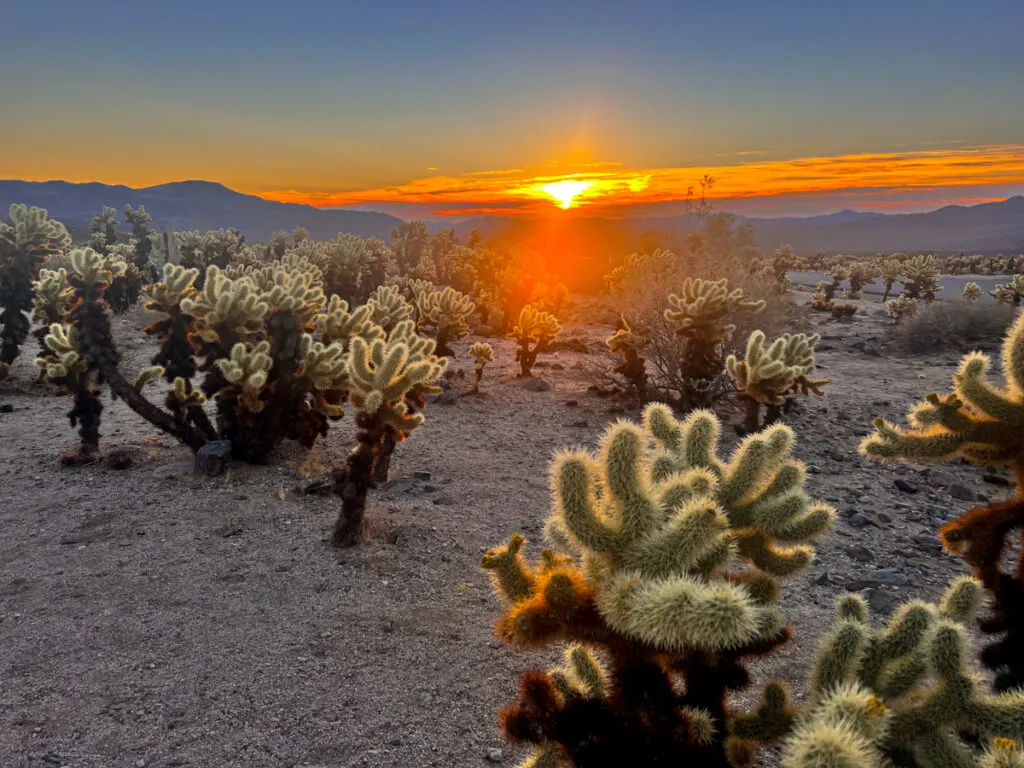 Joshua Tree National Park is full of romantic things to do! From dreamy sunrises at the Cholla Cactus Garden to luxe accommodations for the perfect sunset in the desert, you're in for a treat here in February.
Enjoy lovely hikes, head to an oasis, go to a spa nearby, and be sure to catch an incredible night sky as it is also an International Dark Sky Park.
With unique home rentals nearby, you'll fall even more in love with this honeymoon-worthy national park. Rent the awesome Hi-Desert Fade house to be fully surrounded by nature.
11. Death Valley National Park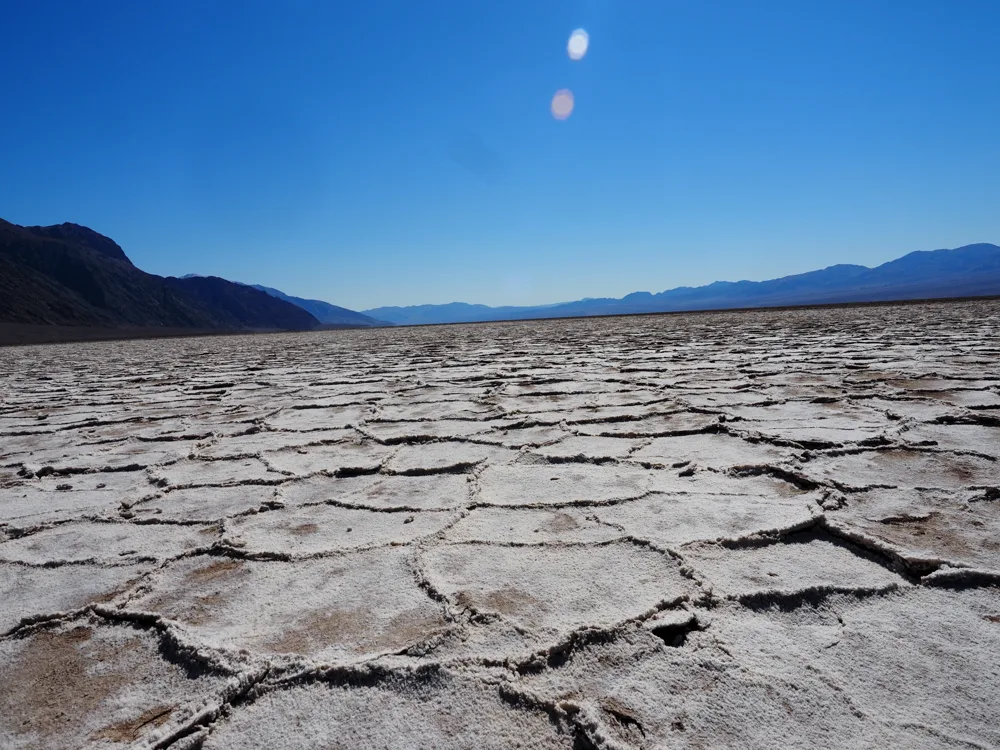 Death Valley National Park is such a cool place to visit! With epic sites like the Mesquite Sand Dunes, Badwater Basin, Artist's Drive and Artist's Palette, and Zabriskie Point, there is a ton to see and do during your honeymoon.
Go for exciting hikes and drives in the area and perhaps have a picnic in the middle of Badwater Basin, the lowest point in North America!
And why is February a perfect time to visit for your honeymoon? Well, Death Valley clocks in summertime temperatures of 120ºF+ during the day! It can get so hot that there are warning signs for cars to beware of overheating.
Whereas in February, you'll have much more pleasant temperatures in the 60-70ºFs during the day and chilly evenings.
This place makes a perfect addition to a honeymoon road trip around the Southwest!
For a place to stay close to the main attractions in the park, check out The Inn at Death Valley. Plus it has amenities like a spring-fed pool, bar, and restaurant for your stay.
12. Las Vegas, Nevada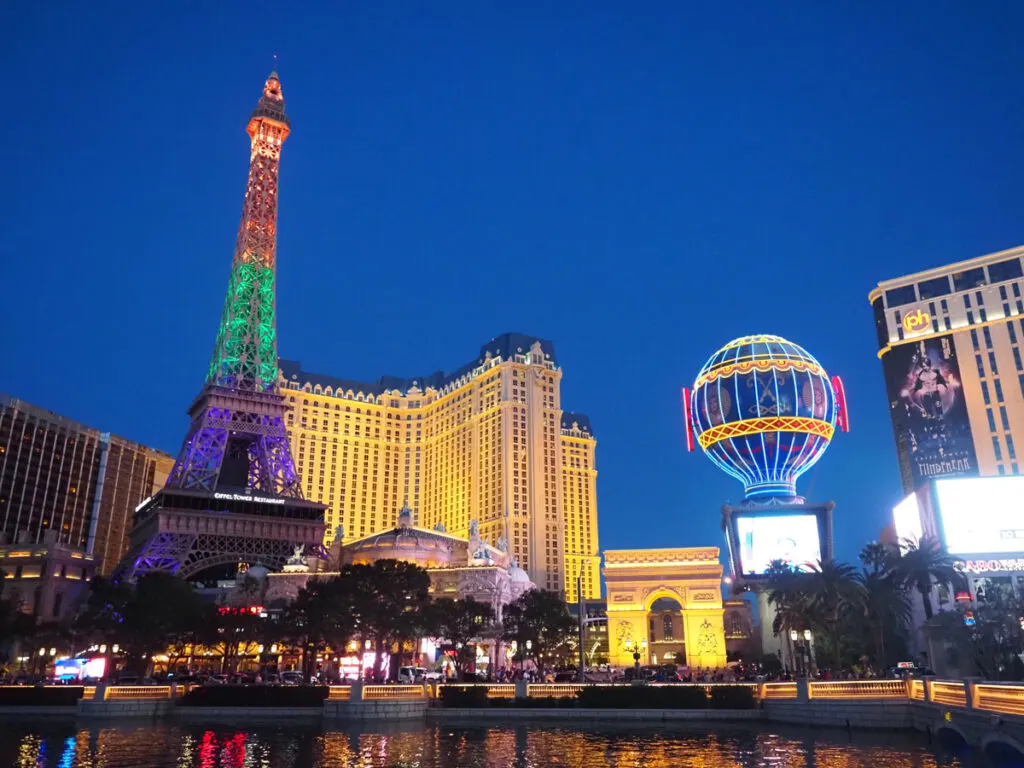 Las Vegas has so much to offer honeymooners, and you can enjoy much better temperatures during the day here for your February honeymoon than in the middle of summer.
Dine at famous restaurants, catch a show, try your luck at gambling, explore the Strip lit up at night, go hiking outside of Vegas, and definitely stay in a romantic hotel.
The Venetian is a popular spot for couples, as it looks a lot like Venice on the inside and you can enjoy a gondola ride together. Plus all the rooms here are suites, so you'll enjoy these fantastic Italian-inspired accommodations.
13. Austin, Texas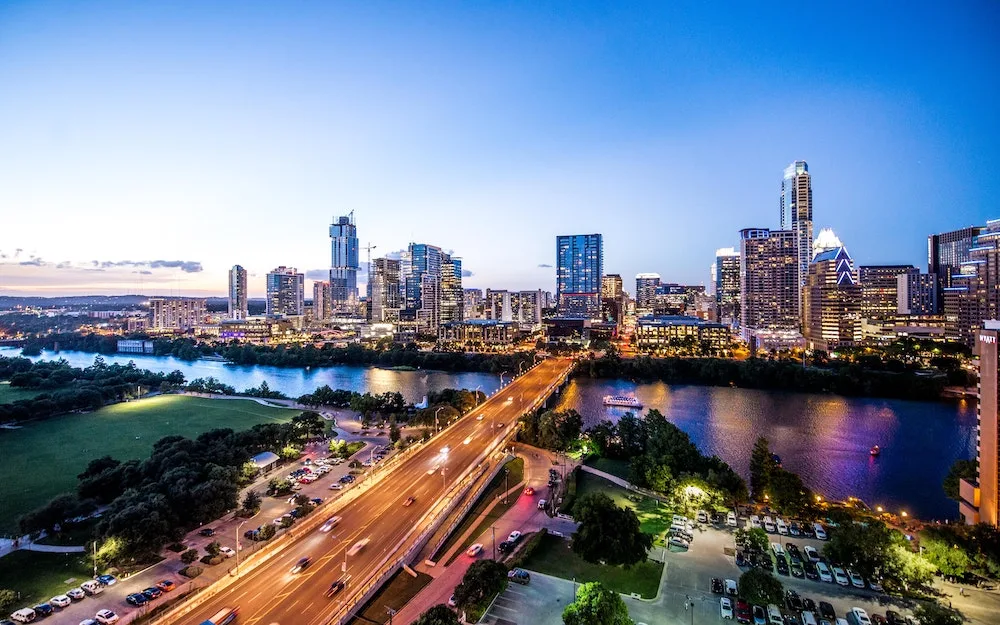 I love Austin, Texas for its amazing food, great breweries, and just a bit of quirkiness to keep it fun. This is a great spot for a US honeymoon in February, especially as the temperatures are much more tolerable than mid-summer.
So enjoy some time in Austin eating your way through the city, relaxing at fun spots around town, and perhaps hitting up a spa.
And if you want to enjoy an all-inclusive resort in the US, Austin has one! Miraval Austin Resort & Spa has an unlimited package including a $175 nightly resort credit, complimentary wellness activities from yoga and fitness to outdoor adventures, all meals and non-alcoholic beverages, airport shuttle service or valet, and access to all the resort amenities.
Best February Honeymoon Destinations to Embrace the Winter
Not everyone wants to escape winter for their dream February honeymoon getaway. Why not embrace this magical time of year? Hit the slopes together and enjoy some apres-ski time. Or perhaps embark on one of the most bucket list-worthy places in the world!
14. Antarctica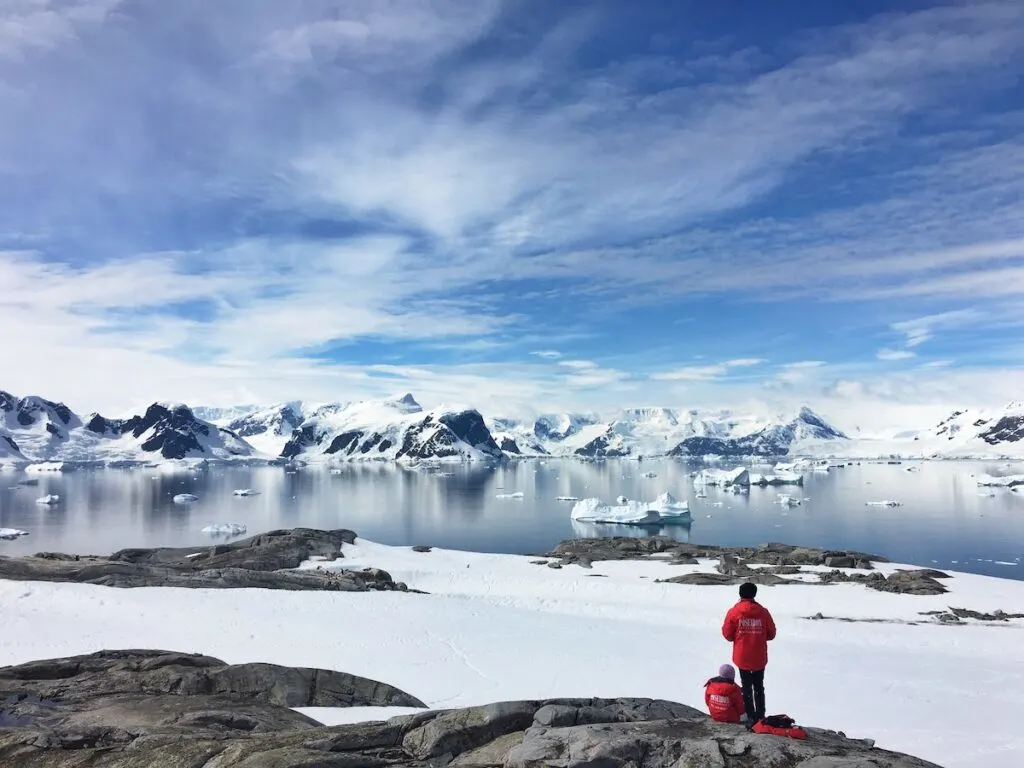 Visit the least visited and least inhabited continent in the world in a bucket list adventure honeymoon to Antarctica!
While technically it is summertime during February, it also happens to be during a short window of time when it is safest for travelers to visit. But there is still snow and ice along the way. As a bonus, it is prime whale-watching season too.
The best way to visit is via an expedition cruise. Hurtigruten Expeditions offers luxury cruises to Antarctica and even includes time in Buenos Aires. Enjoy kayaking, wildlife spotting, and even landings on the continent as you embark on this once-in-a-lifetime adventure.
15. Tromso, Norway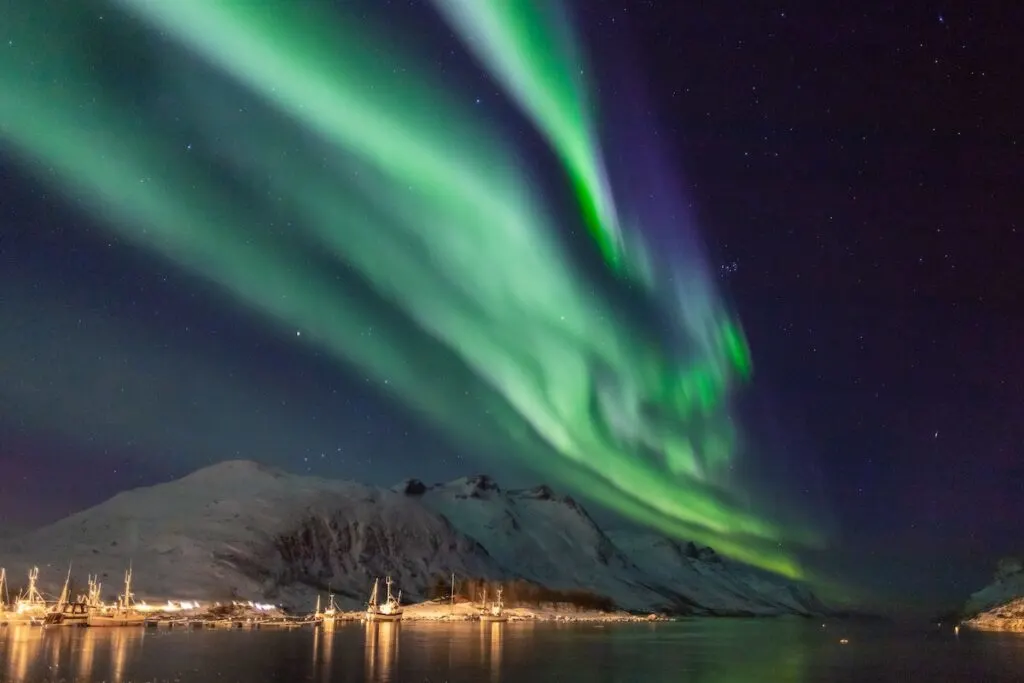 For the ultimate arctic getaway, Tromso is the place to be. Enjoy adventures like dog sledding, chasing the Northern Lights, embarking on a fjord cruise, and even visiting the Ice Hotel of Tromso.
But by far the most romantic thing has to be witnessing the stunning Northern Lights together in the middle of winter. Then, you can snuggle together in your warm hotel and enjoy the memories of this epic place.
For a fun place to stay, the Clarion Hotel The Edge is right on the water with gorgeous views!
16. Quebec City, Canada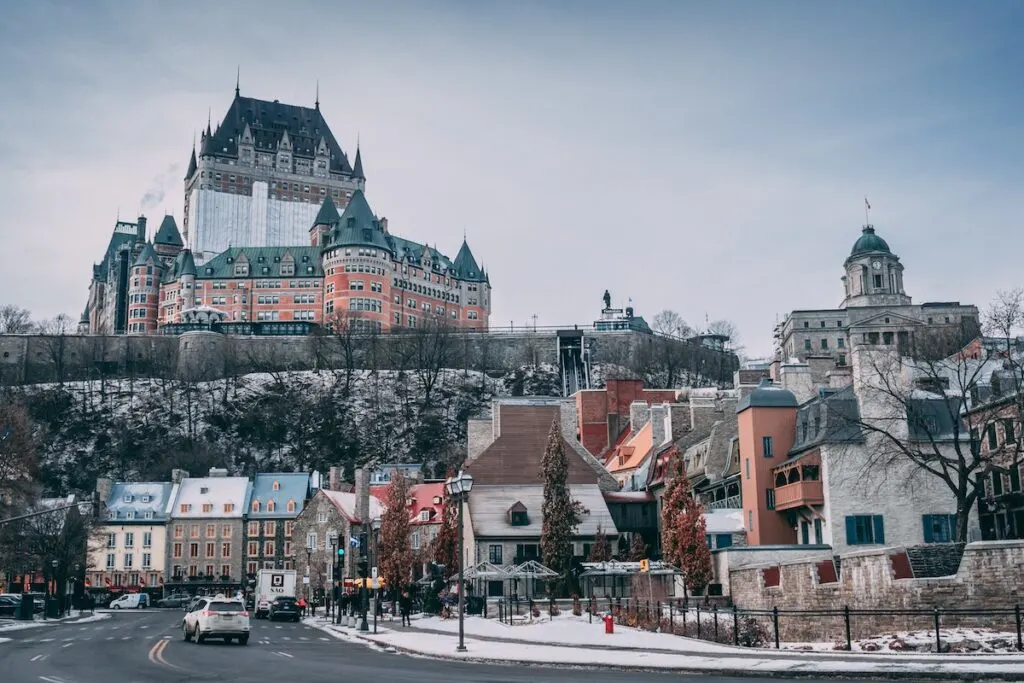 Spending time in Quebec City is a great idea year-round. But why, in the midst of a chilly Canadian winter, do you want to visit for your February honeymoon?
Because, aside from this charming city looking extra lovely under a fresh blanket of snow, February happens to be when the Quebec Winter Carnival happens!
Experience one of the world's largest winter carnivals complete with a giant ice palace, night parades, ice canoe racing, an ice bar, and more! It is a huge festival full of fun and food, making it a great spot to enjoy local culture during your winter honeymoon.
As a bonus, Quebec City isn't far from nearby ski resorts, meaning you can add on some time on the slopes and even spend a few days skiing together.
For an iconic hotel in Quebec City, Fairmont Le Chateau Frontenac is one of the most beautiful hotels in the world and is in the heart of the old city.
17. Stowe, Vermont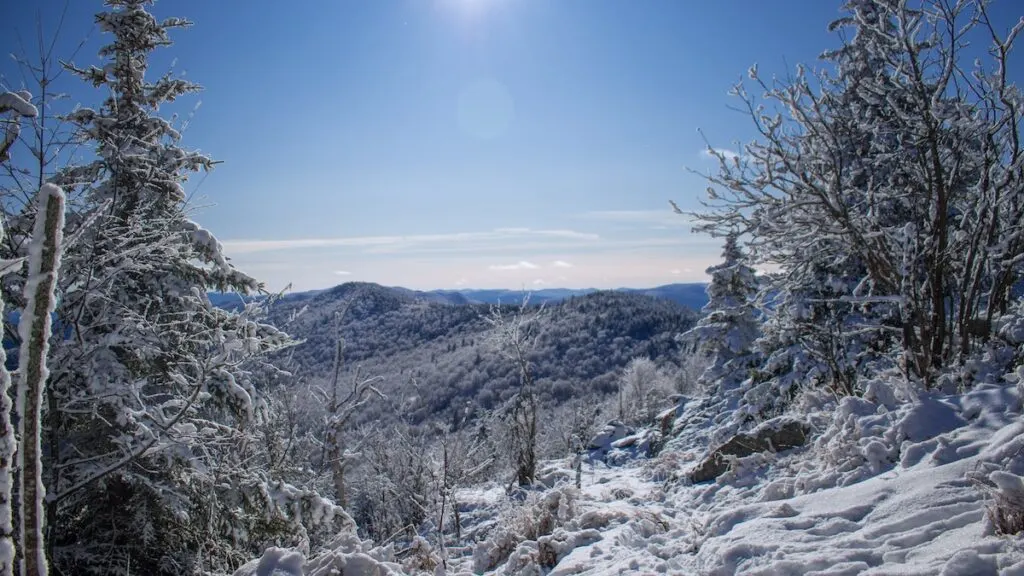 Skiing, sleigh rides, and great apres-ski bars and breweries make Stowe a fantastic place to really embrace the wintertime.
This winter wonderland is full of romance from its snow-covered mountains to its stunning resorts. For epic views, a stay at the Trapp Family Lodge is a must. With an on-site restaurant, wine bar, nearby brewery, access to snowshoeing and cross-country skiing trails, and more, you'll fall in love with this charming Austrian-inspired chalet.
It makes for a perfect Vermont honeymoon idea!
Best Honeymoon Destinations in February Abroad For Exploring
Perhaps you want your February honeymoon together to be a great excuse to see the world! Luckily, there are plenty of great places to honeymoon this time of year for just that!
18. Galapagos, Ecuador
Adventure? Check. Wildlife spotting? Check. Beautiful scenery? Check. The Galapagos islands are one of the places to go for a honeymoon in February, particularly because it is warmer and ocean conditions are clear, making it amazing for snorkeling and scuba diving.
Enjoy hiking, snorkeling, swimming, and sunbathing in one of the coolest destinations on earth for your honeymoon! The best way to see as much as possible is to take a cruise.
Intrepid Travel has so many great options for a Galapagos Cruise.
19. Sydney, Australia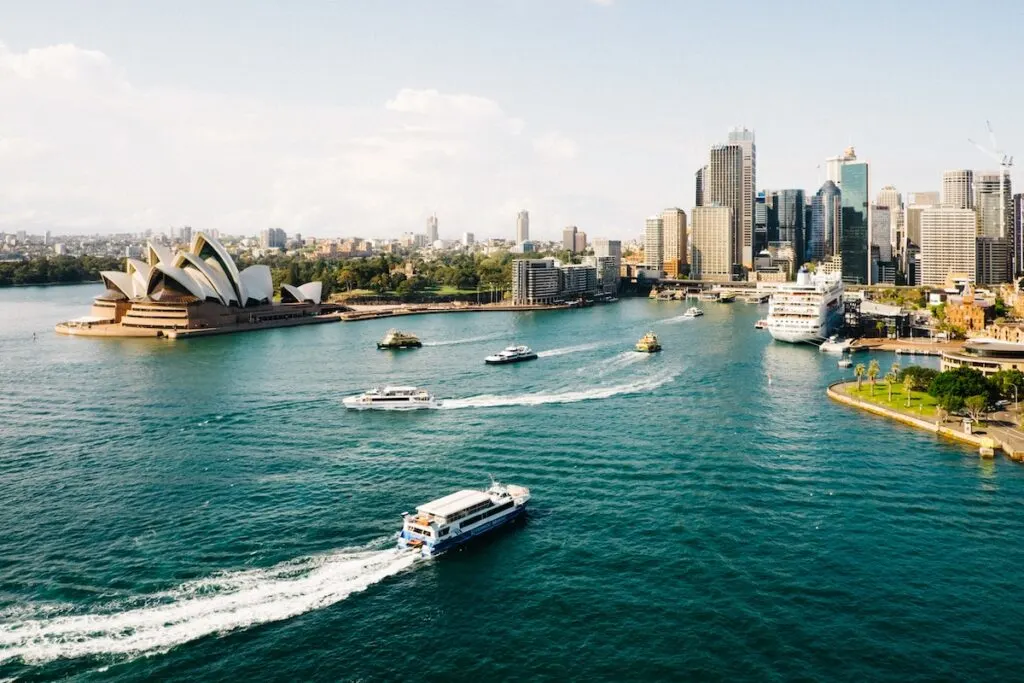 Head to Sydney for the ultimate February honeymoon destination. Peak tourist season is beginning to wane by now, and the weather is still lovely enough to partake in all this city has to offer.
Enjoy the various parks, bars, restaurants, and beaches this city has on top of visiting the iconic Sydney Opera House and Sydney Harbour Bridge.
You can also get out of Sydney to explore the Blue Mountains, and for the ultimate romance, be sure to enjoy a sunset cruise around the harbor.
The Park Hyatt Sydney is right in the heart of the action and some rooms even have views of the opera house!
20. Singapore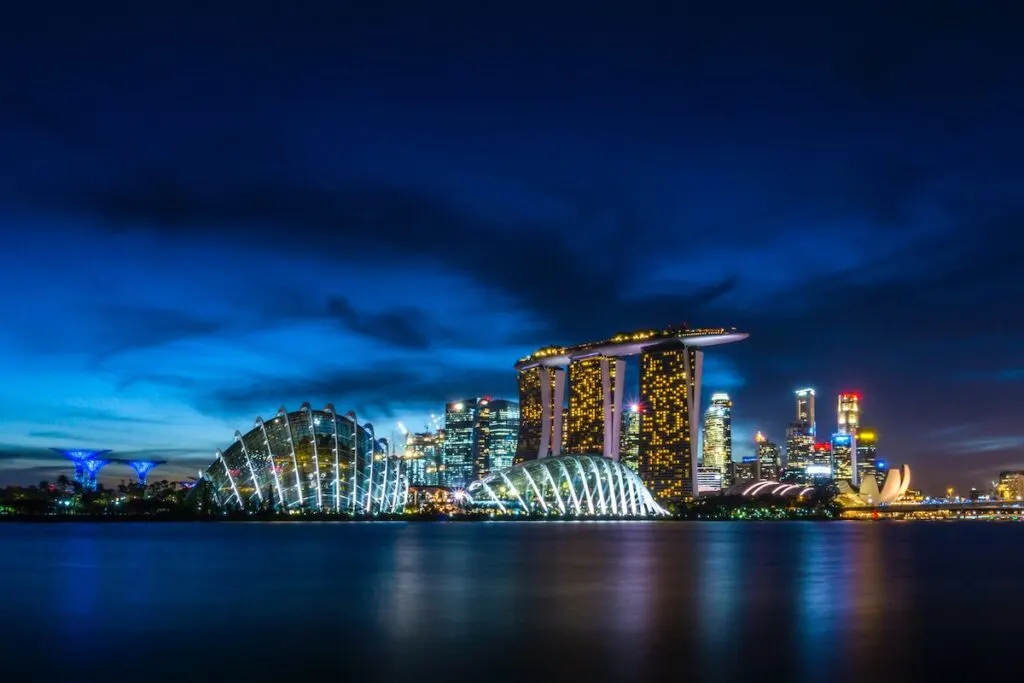 From amazing hawker stands selling the best food to the dazzling Gardens by the Bay, a honeymoon in Singapore is sure to please.
There is so much to see and do in this exciting city that you could never get bored. Enjoy museums, tucked-away neighborhoods, amusement parks, wildlife preserves, and more! You name it, Singapore probably has it.
And if you want luxe hotels, this is the city for you. Pamper yourself at places like Marina Bay Sands or The Fullerton Hotel Singapore. Whether you want to relax at the spa or enjoy Marina Bay Sands' iconic rooftop pool, you'll be mesmerized by all the things this honeymoon locale has to offer.
21. Siem Reap, Cambodia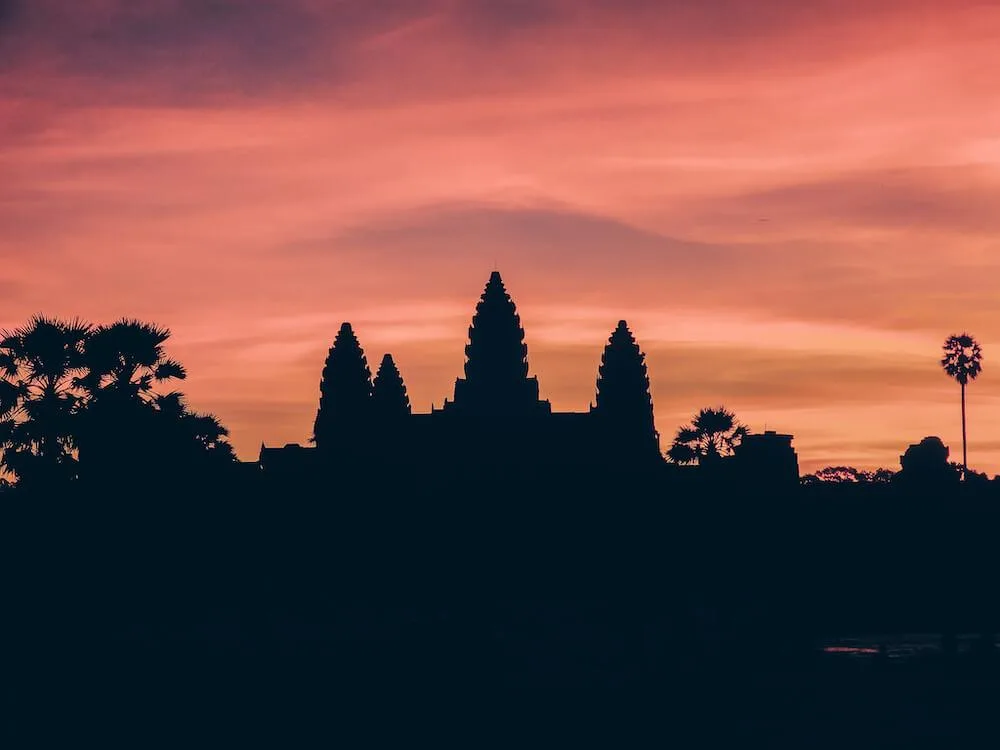 Explore the ruins of Angkor Wat during sunrise and learn about the rich history of this extensive temple complex.
Then, spend the hot afternoons cooling off poolside at your hotel before visiting the town to enjoy tasty Cambodian cuisine. Siem Reap is a fantastic February honeymoon spot as it is dry season and a little cooler this time of year.
For a fantastic stay in Siem Reap, opt for the Mane Boutique Hotel. This place is stunning and includes breakfast, tea, and a lovely pool, and the attention to detail and decor are so beautiful.
Be sure to contact our friend Bunthy if you need a ride around the temples! His email is [email protected].
The Most Romantic Places to Go For a Honeymoon in February
I mean, it is the month of Valentine's Day after all in addition to being your honeymoon month! These places will bring on all the romance for your honeymoon getaway.
22. Venice, Italy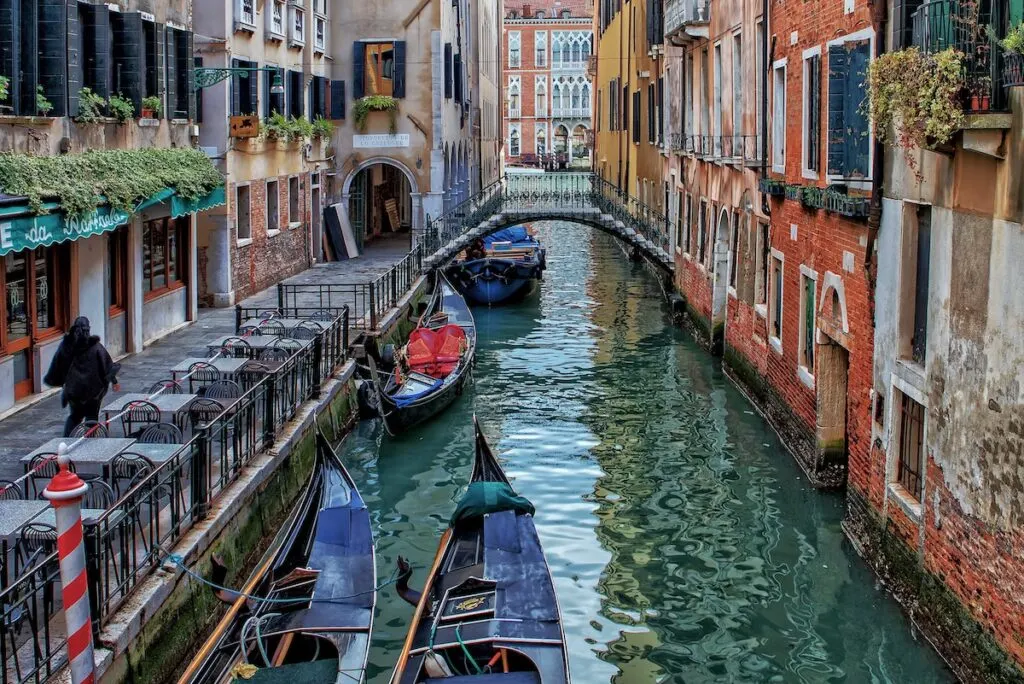 Is there a bad time to visit Italy? This romantic country has it all from food and architecture to culture and even the language is sexy.
But Venice this time of year is especially perfect. For starters, it is far cooler outside than in the hot months of summer, but it also happens to be the start of Carnival!
Get dressed up to attend a masked ball together, enjoy the shows, and be sure to snag some mask souvenirs to take home to remember your time here!
Feel the mystery as you enjoy the city before embarking on a day trip to the colorful town of Burano or warm up together at the Opera or Gallerie dell'Accademia.
Of course, The St. Regis Venice is always a popular hotel for your honeymoon in Italy. But if you want a boutique experience with decadent decor and a tucked-away vibe, you'll love Novecento Boutique Hotel.
23. Seville, Spain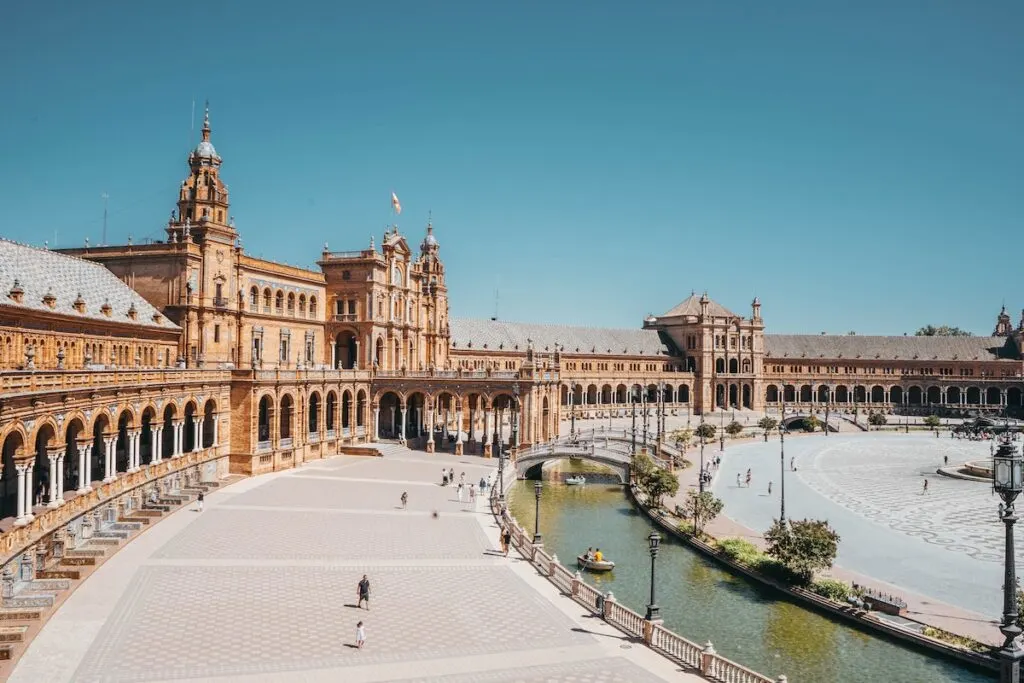 With stunning Islamic architecture and flamenco dancing, you can feel the romance in this Spanish city.
And in February, the temperatures are much cooler than in the stifling summer months. So walk hand in hand around the Plaza de Espana, Parque de Maria Luisa, and along the canal during the day and watch a Flamenco show by night.
Or, if you really want to up the romance, take a Flamenco dance lesson together in the city of its birthplace.
Hospes Las Casas del Rey de Baeza is a fantastic honeymoon-worthy hotel in Seville, especially with its charming atmosphere and beautiful rooms.
24. Morocco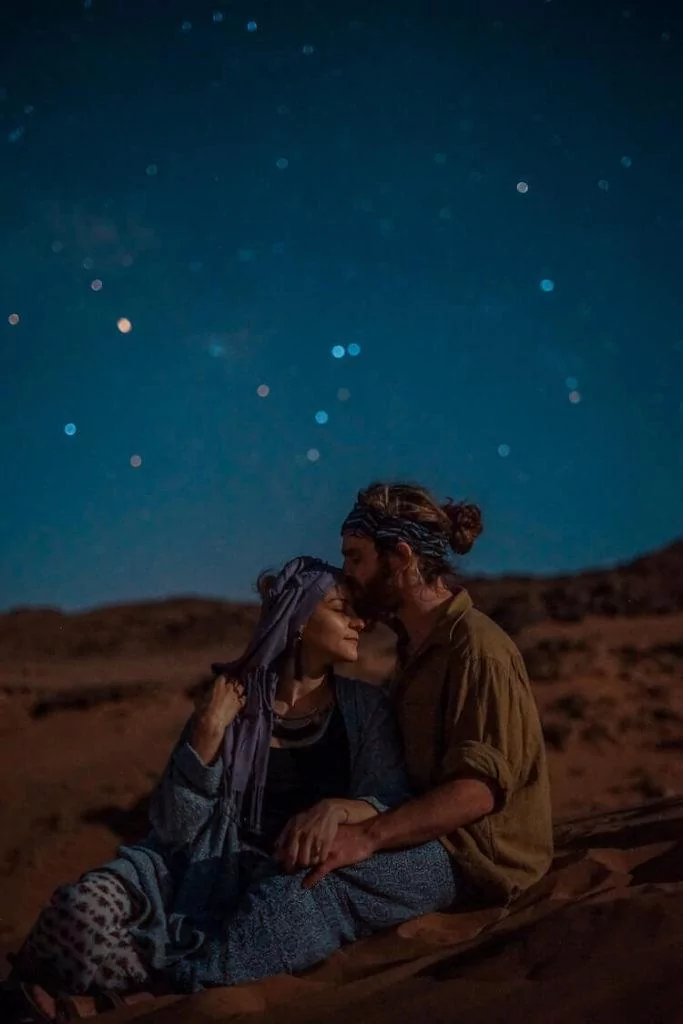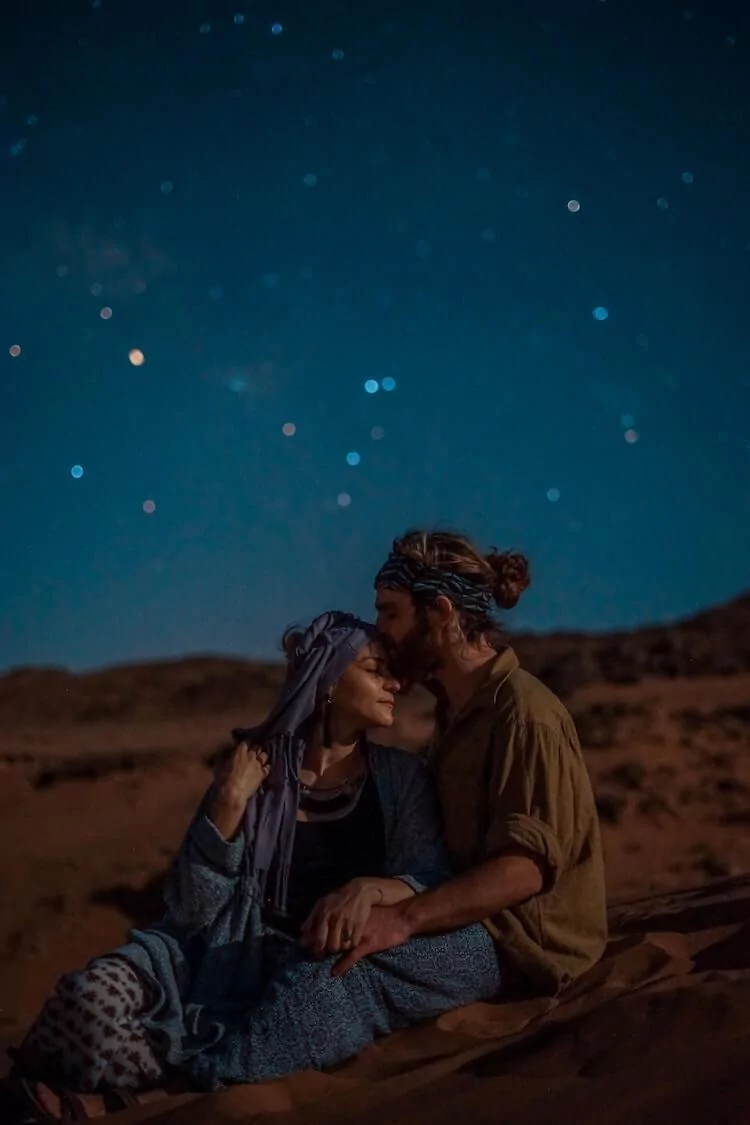 Combine colorful cities, charming riad hotels, a vibrant culture, and the chance to spend the night under the stars in the Sahara Desert and you've got a winning combination for a honeymoon in February.
Temperatures are cooler than in the summer, and evenings can get chilly, meaning you have all the more reason to snuggle up together as you admire the evening sky in the desert.
Riad BE Marrakech is a lovely place to stay in Marrakech, while Desert Luxury Camp is a lovely company that has camps in Saraha. They also have multi-day packages where they will pick you up and drop you off in Fes or Marrakech.
25. Mendoza, Argentina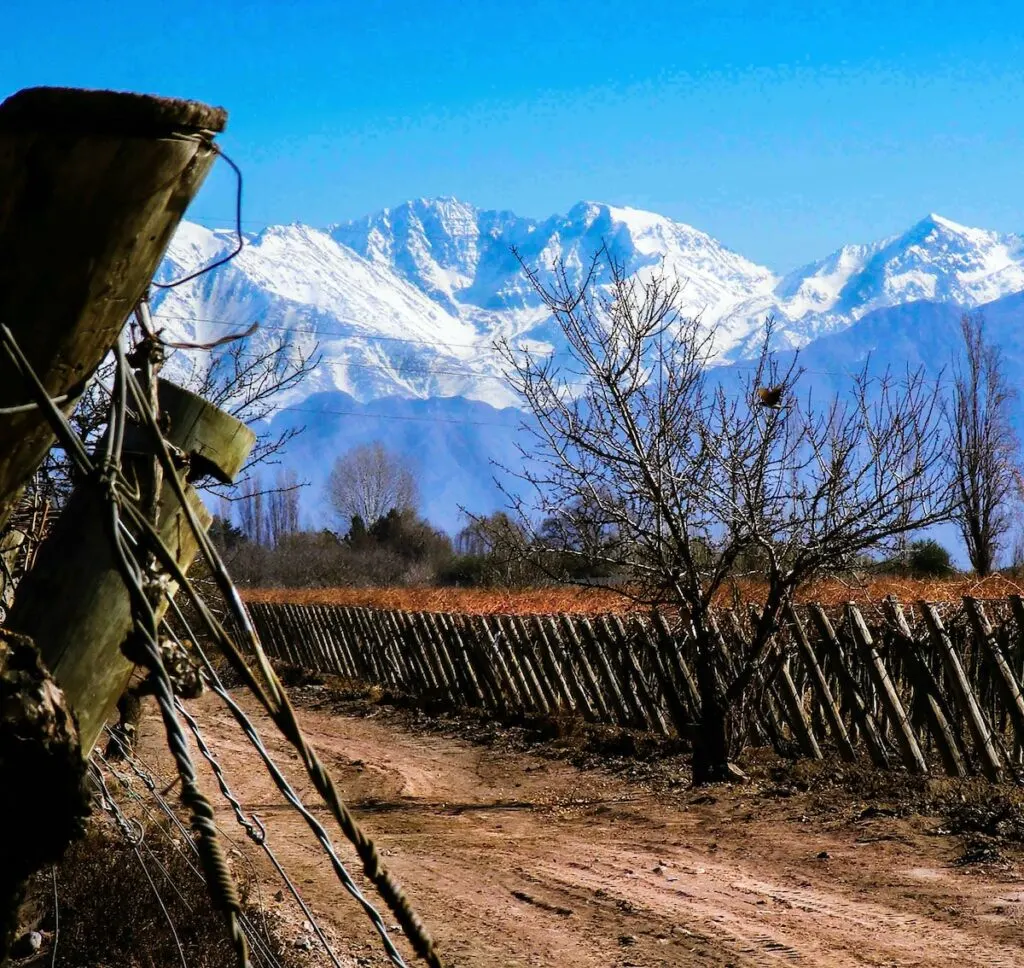 And to wrap up the list of top honeymoon destinations in February is this gem in Argentina. Mendoza is well known for its vineyards and for producing Malbec.
Like many wine destinations around the world, such as South Africa, Santa Ynez Valley, or Burgundy, you know the surrounding area is absolutely stunning. Set against the backdrop of the Andes Mountains in Argentina, you'll find stunning vineyards and the chance to get adventurous in the mountains.
Enjoy biking around the vineyards and wine tasting, but be sure to leave time for things like hiking or even paragliding the Andes!
For a romantic stay, the Park Hyatt Mendoza is a fantastic deal and a lovely place. And for a stay at a luxury winery hotel, Canvas Wine Lodge is a great place to go!
From far-flung locales to dreamy beach destinations, this is where to honeymoon in February which you'll be sure to love!
Where would you most like to honeymoon?
Want more honeymoon ideas? Check out these posts!
Pin it here!