Some posts on this site contain affiliate links, meaning if you book or buy something through one of these links, I may earn a small commission (at no additional cost to you!). Read the full disclosure policy here.
---
Searching for the ultimate weekend in Austin, Texas? Look no further!
Austin, Texas: full of beer, bats, and breakfast tacos! Austin is known for "keeping it weird," and I can honestly say they do it well. Whether you love quirky murals or enjoy taking a scooter across town for the perfect taco, this city is for you. So check out the perfect 3 days in Austin itinerary below!
Before we get started, here is what this blog post includes:
Detailed 3 day weekend in Austin, TX itinerary
If you have more than 3 days in Austin, Texas
Best time to visit Austin
Where to stay in Austin
Getting to Austin and getting around
Other tips
If you only have 3 days in Austin, this is the go-to weekend in Austin itinerary for you!
Ultimate Weekend in Austin 3 Day Itinerary: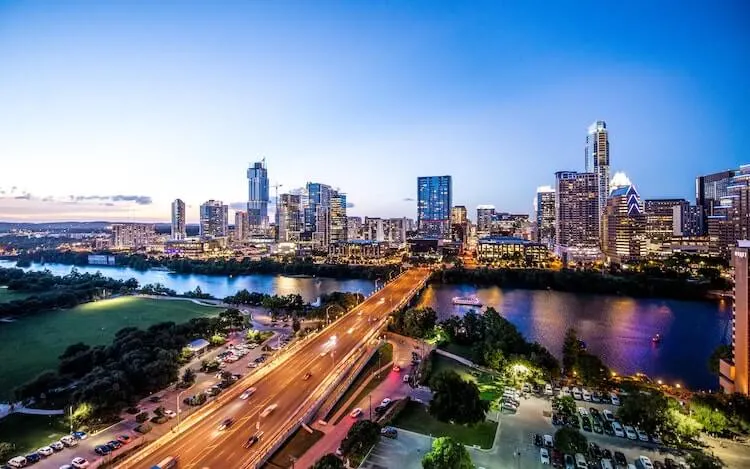 Day 1: DIY BBQ, Beer, and Taco Crawl to Kick Off Austin in 3 Days!
Austin, Texas is a foodie and beer lover capital! We're talking amazing Tex Mex, mouthwatering tacos, delicious BBQ, and tons of craft breweries and cocktail bars that make this place well worth a visit alone.
So if you are spending a weekend in Austin, then I highly encourage you to either do your own DIY BBQ, beer, and taco crawl like we did below or take this incredible brewery tour!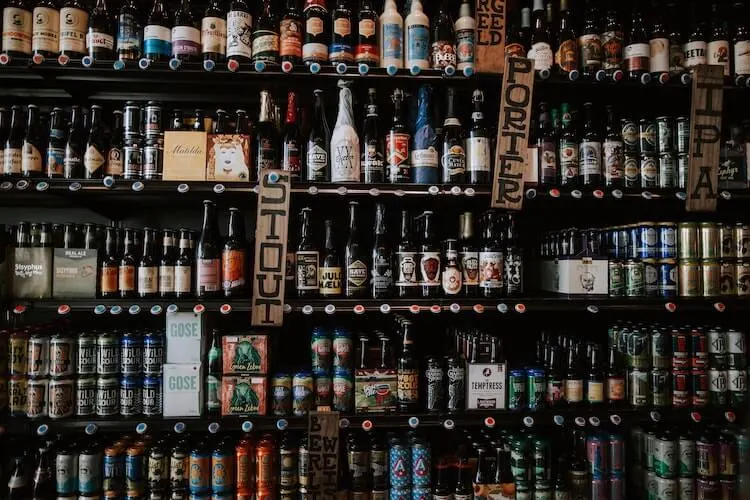 You're probably staying downtown as most of the hotels are there, and as that was the case with us, we ended up doing a walking distance crawl. We started at the easiest place to get to, and right downtown, Cooper's BBQ.
Now I eat mostly vegetarian so I didn't partake in the good BBQ, though others enjoyed it! But we all know it's the sides that are the best, right?
Get the mac-n-cheese and pecan cobbler and thank me later! Oh my gosh, they were so rich, and they give you so much that I had to share mine. You've got to save room for tacos later too!
Seriously, guys, the pecan cobbler gave me so much life! If you have a sweet tooth, I highly recommend it.
Spend a little time there to see the scenery of this trendy place, grab a local Austin beer on tap, and enjoy the BBQ or sides of your choice before the 15-minute walk to the next place.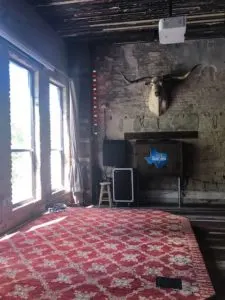 On the walk to Central District Brewing, pass by the lovely park next to Lady Bird Lake for great views. It'll add on a few minutes but it is well worth it!
Craft beer lovers, unite! Central District is located near Rainey Street, which is such a fun area for going out on the town, so be sure to stop by there later that evening for quirky bars that look like homes from the outside.
Central District has quite the list of beer, including IPAs, sours, and even their award-winning Wit-tington Belgo Ale. So pick your poison and then have a seat outside in the beautiful sunshine.
Overall, I was impressed by the laid-back atmosphere and the quality of the craft beer. Definitely stop by this place during your stay. Now on to the final part of the crawl: tacos!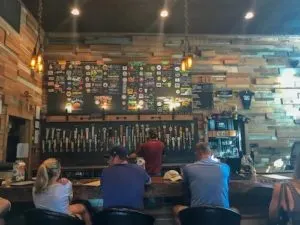 Taco stands are a way of life in Austin, and you'd be remiss if you didn't eat at least a taco a day during your Austin 3 day itinerary. So for our final stop on our DIY crawl, I picked a great taco stand that was actually open past 3 pm: Las Trancas Taco Stand!
This taco stand has great tacos, ranging from a bean taco to chorizo or even tongue. Definitely grab a few of these and sit under the covered seating area to cool down from your walk.
These tacos definitely hit the spot, were a great introduction to Austin tacos, and helped soak up all that beer we had.
This is another 15-minute walk or so from Central District, so I would recommend taking an Uber or finding a scooter back to downtown if that is where you're staying.
And if you'd rather have someone show you around to the best beer in Austin, I love this brewery tour that shows the local places to go!
After all of that, I highly recommend heading back to Rainey Street later that evening for dancing and partying! This is the perfect end of the first day of your weekend in Austin itinerary!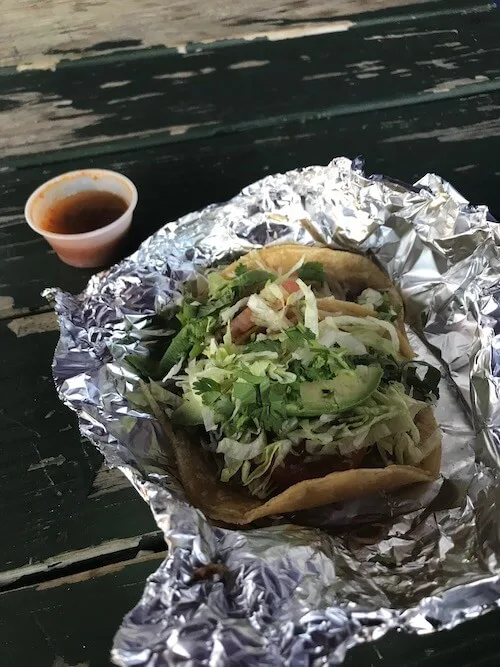 Day 2 of Your Weekend in Austin: Float Your Boat (or Bottom)
On a hot, sunny Austin day, being on the water may be the best option. I would highly recommend either taking a tubing trip or at least stand-up paddle boarding or kayaking on Lady Bird Lake. You could also check out Barton Springs, a big pool to just cool off in.
For the tubing trip, be sure to book ATXCursions for a fun day floating on the river! Simply bring yourself, a swimsuit, snacks, and your own beer/wine/beverage of choice, and for 6 hours enjoy the stunning Texas scenery from the river.
If it is a cooler day, however, go hiking! There are a lot of great parks and hiking trails to visit and explore like River Place Nature Trail, Barton Creek Greenbelt, and McKinney Falls State Park. You may want to rent a car for these as well.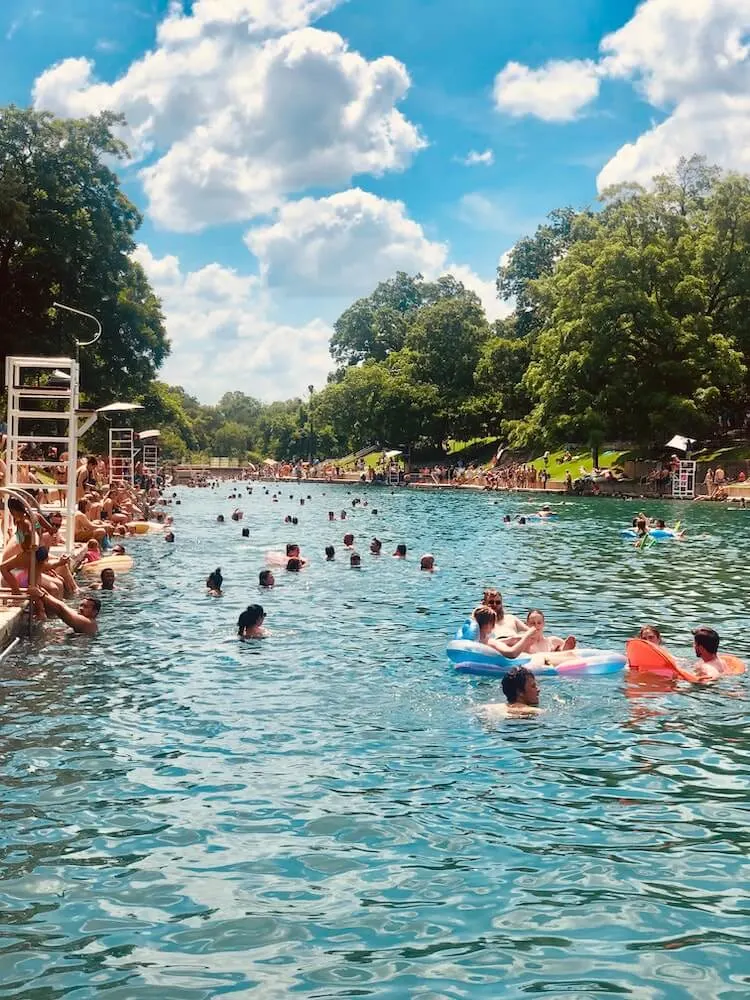 As this takes up most of the day, I would recommend either walking around the park next to Lady Bird Lake and hitting up the Rainey Street bars for their quirkiness, 6th Street bars for live music, or check out Speakeasy for a fun, rooftop bar downtown.
But of course, you need tacos too for dinner! Check out Torchy's tacos, with a few places around the city. Get the Trailer Park taco and "Get it Trashy" for loads of queso, fried chicken-y goodness.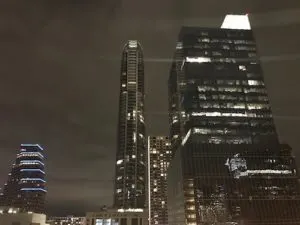 Day 3: Scoot Around Town to Explore More of Austin in 3 Days
For the last day of your weekend in Austin, definitely get a scooter. I felt like the Lime scooters were faster, but both Bird and Lime are available all over downtown.
Hop on, and start wandering! Go exploring East Austin and see the colorful streets and eat all the tacos. I started with Veracruz All Natural, which is hands-down, the best taco stand in Austin.
I loved the fish taco as well as the Migas Poblanas (breakfast egg taco with poblano peppers). They also have delicious, fresh fruit smoothies to wash it all down.
Beware, though, lines can get really long, especially on weekends. Either go when it opens or opt for a weekday.
Then, scoot over to Tacos Guerrero just a little further down. I swear if you blink you would miss this place. While Veracruz All Natural in East Austin is basically a school bus, this little pull-behind trailer parked out at an intersection is small but mighty. I loved the salsa and the Migas tacos.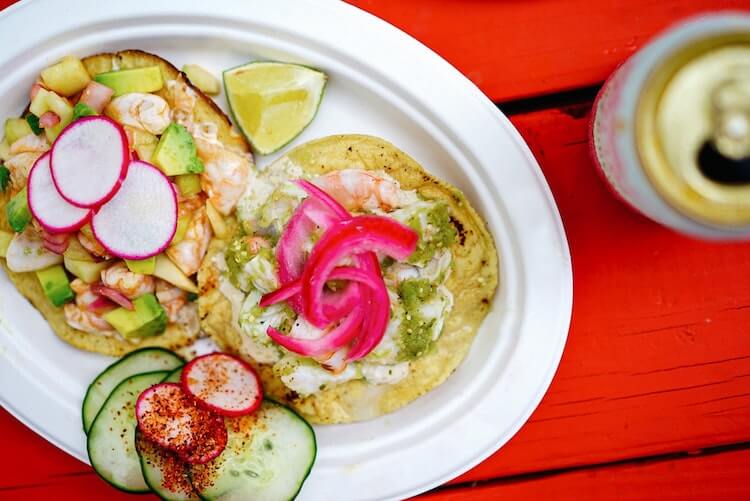 Okay, aside from feasting on tacos, check out the cute shops and tucked away restaurants around downtown and East Austin! I happened upon a great spot called Easy Tiger serving up great beers and is located right on a canal.
Enjoy this place for a quiet afternoon just sipping beer, reading a book, and looking out over the canal. It is bliss. And don't forget to scoot on by the red-bricked Texas State Capital on your way back to downtown.
And if scooting isn't your thing, here is a fantastic tour of the highlights of Austin that is perfect for exploring and getting to know the place, or you can go on this fun mural tour and get some great shots for the 'gram.
For the last thing to do in Austin: check out the bats! South Congress Bridge is home to over a million Mexican free-tailed bats, making it the largest urban population of bats!
If you're here during March-November, you're in for a show when the sun comes down. You can take a kayak tour, take a boat cruise, head over to the park next to the bridge, or just stand on the bridge for the show.
Around sunset, these bats make their way out to hunt down the pesky mosquitos and it is incredible to see! At first, only a few bats fly out, and before you know it, thousands upon thousands of bats are flying out into the night sky. It's a really unique way to end your time in Austin.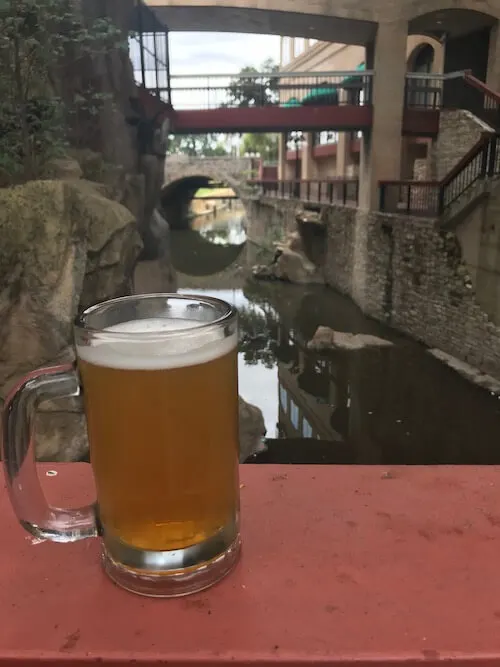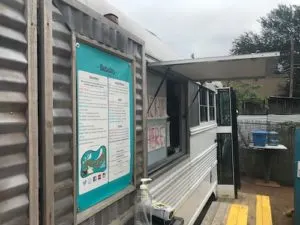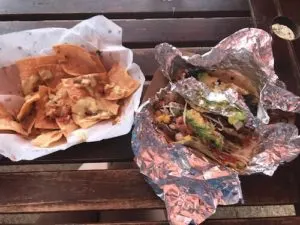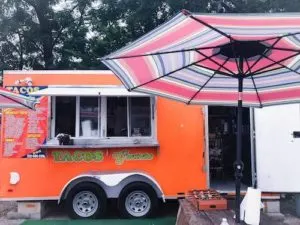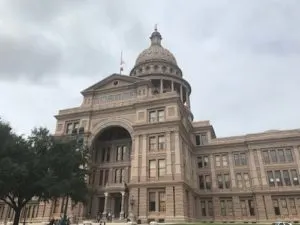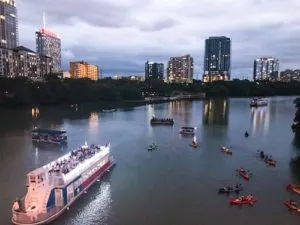 Weekend Trip to Austin Recap
While that was very detailed, if you need a quick guide to refer back to, here is a list version of the itinerary:
Day 1: Beer, BBQ, and Tacos
Start out either doing a brewery tour or DIY by visiting Coopers BBQ
Continue on to Central District for beer
End at Las Trancas Taco Stand
Party on Rainy Street
Day 2: Float and Party
Float or go hiking nearby
Visit Lady Bird Lake
Grab Torchy's Tacos
Drinks on Rainy Street or Speakeasy
Day 3: Tacos and Bats
Rent a scooter to explore various taco trucks around town
Grab beer at Easy Tiger
Watch the bats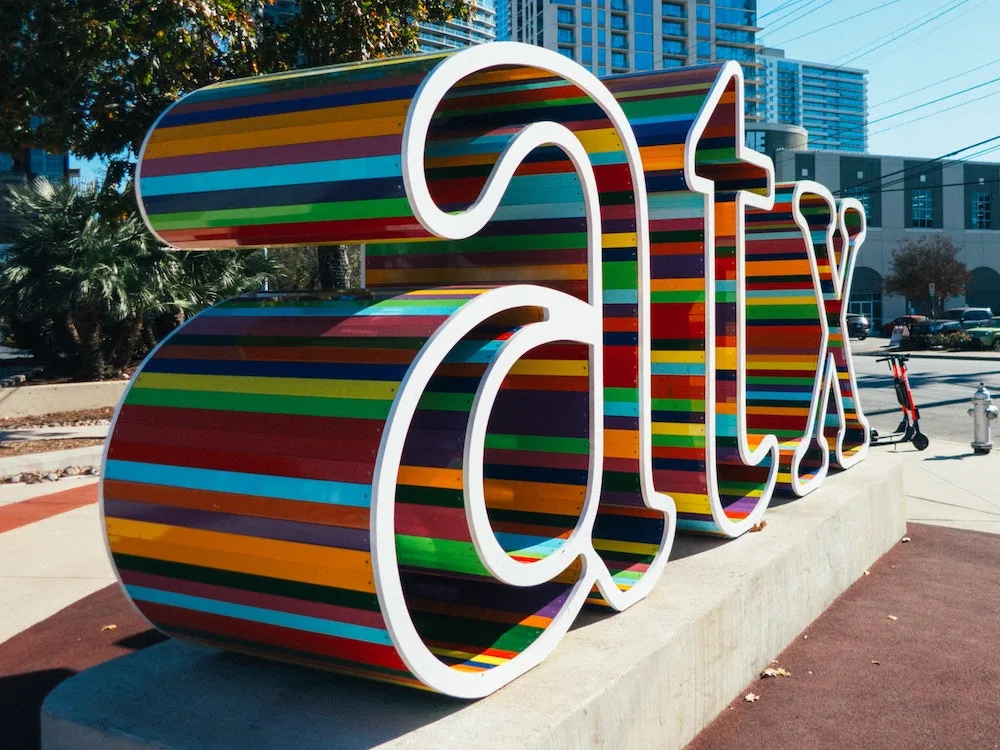 If You Have More Than a Weekend in Austin:
If you have an extra day in Austin, this is perfect for taking a day trip! There are some really neat places to visit outside the city, but here are a few great trips to check out: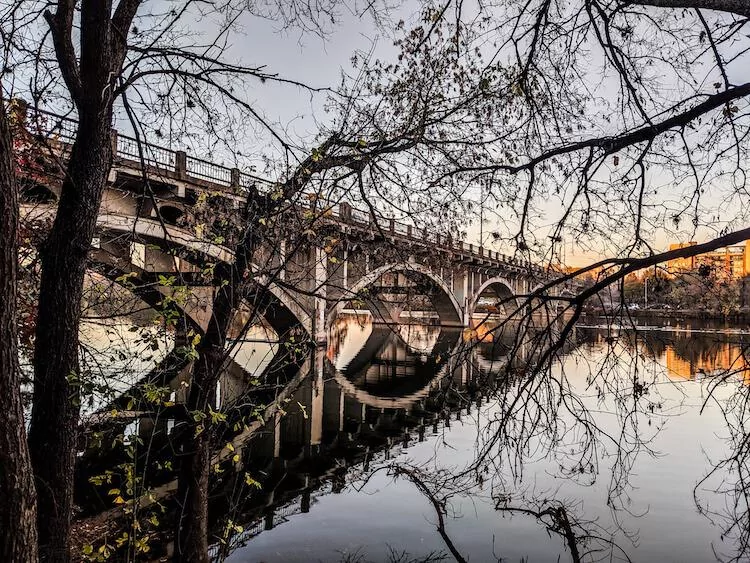 Best Time to Visit For Spending 3 Days in Austin
The great thing about Austin is that it doesn't get super cold, at least never Cleveland kind of cold. However, Austin gets very hot in the summer, so if you'd like to spend a lot of time outside walking around, maybe it is best to avoid June through early September.
I went at the end of September and it was definitely warm out, but not too miserable that you couldn't sit outside. Pretty much, spring and fall are great times to go for warm, but not too hot weather, and winter is ideal for cooler weather and fewer crowds.
Don't forget: Austin is home to some famous festivals including South by Southwest, Austin City Limits, Austin Food and Wine Festival, and even the Austin Marathon brings in over 20,000 runners! If you are not attending one of those festivals or events, I would avoid going to Austin during those times.
Here is a weather breakdown by season:
Winter: Winter can get chilly at times, but it certainly doesn't stay cold. Daytime temperatures are around 61-65ºF (16-18ºC) and evening temperatures are 41-45ºF (5-7ºC).
Spring: Spring temperatures warm up during the day to 73-86ºF (23-30ºC) and evening temperatures are 51-66ºF (11-19ºC). May is the rainiest month at 6 days of precipitation. However, it doesn't rain a ton in Austin.
Summer: Summer is HOT. Honestly, I would avoid summer altogether if you can help it. Temperatures can easily creep above 100ºF (38ºC) at times. The average daytime temperatures are 92-96ºF (33-36ºC) and evening temperatures are 72-74ºF (22-23ºC).
Fall: Fall can also be a hot time to visit, but is it cooler than mid-summer. Average daytime temperatures are 71-90ºF (22-32ºC) and evening temperatures are 50-70ºF (10-21ºC).
To be comfortable and enjoy being outdoors during your visit, the best time to visit Austin is spring and mid to late fall.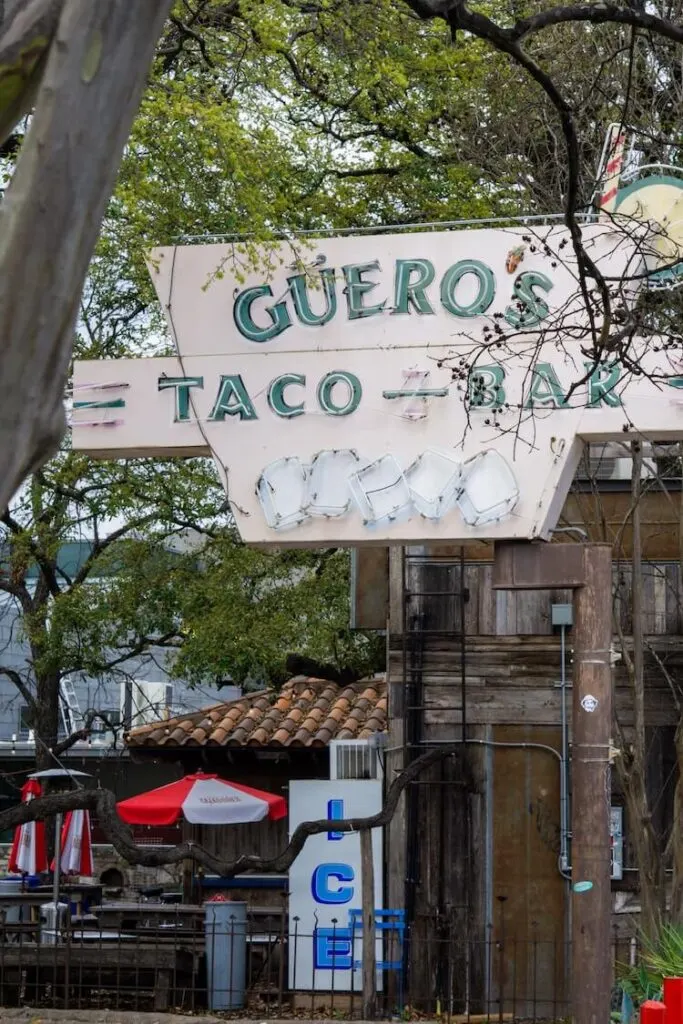 Where to Stay in Austin:
I would recommend either staying downtown or in East Austin when you only have a weekend in Austin. This is where you'll find most of the breweries, taco stands, eateries of all kinds, and more. When it comes to being in the heart of things, this is where you'll want to place yourself!
If you're on a budget, you can check out VRBO too! There are plenty of affordable places to stay in Austin on VRBO.
Budget: Firehouse Hostel
If you're trying to save more money for food, definitely opt for a hostel. Austin surprisingly has quite a few hostels, but I love this one best as it is right downtown. I stayed here during my time exploring Austin, and the hostel itself was clean with comfortable rooms, great common areas, and for under $40 per night for a mixed dorm or around $125 for a private room, it is a great place to stay.
Read reviews and book on TripAdvisor!
Mid-Range: Hyatt Regency Austin
Located downtown right next to Lady Bird Lake, this place has a pool to cool off during hot Texas days, a bar/lounge, and free breakfast. Plus, as a fan of Hyatt as a brand in general, the rooms are modern, clean, and always comfortable, with plenty of the amenities you'd expect. For around $200 per night, it is a great place to stay in Austin.
Read reviews and book on TripAdvisor!
Luxury: JW Marriott Austin
Literally, right downtown and within walking distance to so many attractions, including the Capitol and South Congress Bridge, this hotel is where you want to be. With a rooftop pool, fitness center, a Starbucks in the lobby, 3 restaurants to choose from, and a spa, you'll love relaxing and unwinding after days of exploring here. The cost is around $350 per night.
Read reviews and book on TripAdvisor!
Getting There and Getting Around Austin in 3 Days:
Getting to Austin is easy. Flights to the Austin airport are fairly inexpensive and most US airlines fly into it. I booked a Southwest flight using 19,022 miles transferred from Chase Ultimate Rewards.
It is also drivable from Dallas (about 3 hours), Houston (about 2 hours and 30 minutes), Waco (about 1 hour and 40 minutes), and San Antonio (about 1 hour and 20 minutes). You could also take a Megabus from Dallas, Houston, or San Antonio too. If you can't use miles, I always love searching on Skyscanner for the best deals on flights!
As far as getting around, Austin has Uber and Lyft. They also have buses, and my personal favorite, scooters! Bird and Lime scooters are everywhere in the city center, so rent one and ride around town!
Lastly, you can always rent a car so you can explore more of Austin and the surrounding area easily. I love checking Rentalcars.com for great rental car prices!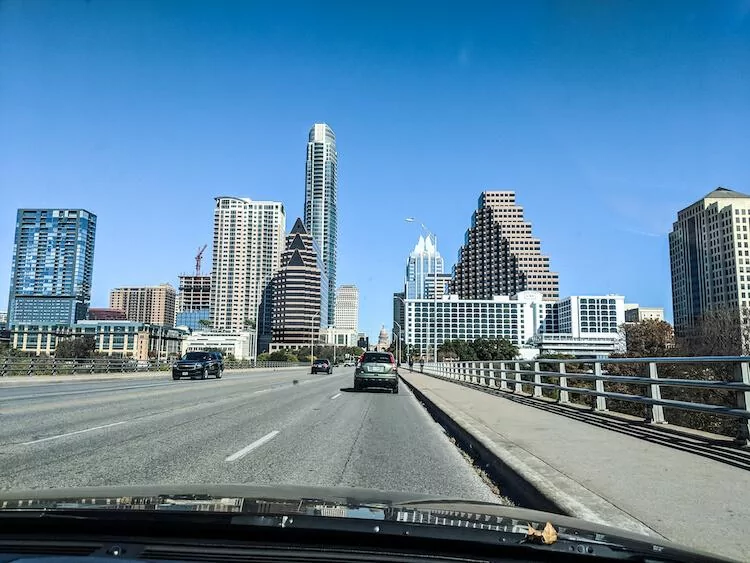 Other Tips for Your Weekend in Austin Itinerary
When it comes to spending 3 days in Austin, you'll want to keep these essentials in mind:
Mosquitos are a thing, and they are RUTHLESS. I hardly ever suffer from mosquito bites back home in Cleveland, but in Austin, I was attacked the second the sun started setting. It wasn't until a friend introduced me to Badger Balm one night that I put it on and no more mosquito bites! I've been using it ever since all over the world from Peru to Southeast Asia and it is all-natural, DEET-free, and works like a charm!
Definitely pack your swimsuit for hot days whether you're stand-up kayaking at Lady Bird Lake or floating down the river. I love this one piece that I wear as much as I can! Chris is a fan of these swim trunks!
Sunscreen is essential too in that hot Texas sun! I love this one that is all-natural.
If you're traveling internationally for a long Austin weekend, definitely consider travel insurance. We go with World Nomads for its comprehensive plans and low price!
Scooters are a ton of fun in Austin, but definitely follow the rules including obeying all traffic laws (treat it like riding a bike and use bike lanes, ride in the same direction as traffic, etc.). Also, don't drink too much and scoot! Yes, you can get a DUI on a scooter too.
This also makes for a fantastic Austin bachelorette party itinerary! This city is a great spot to celebrate with friends.
From bats to BBQ, Austin, Texas has a lot to offer. You could definitely find a lot to do during your 3-day Austin itinerary. Whether it is for an Austin honeymoon or a fun visit to Texas, it is well worth your time to stop in this eclectic, "weird," and bucket-list-worthy city.
What do you think? Do you love Austin? What else would you recommend for a 3-day Austin itinerary? Let me know in the comments!
Want more USA content? Check these posts out!
Pin it here!