Some posts on this site contain affiliate links, meaning if you book or buy something through one of these links, I may earn a small commission (at no additional cost to you!). Read the full disclosure policy here.
---
Montreal, Quebec is the land of friendly French Canadians, delicious, juicy poutine, and a relaxing and charming old town. I fell for the Quebec Province during my first visit to Quebec City, but I solidified my love affair for it during my time exploring Montreal with my friends for my bachelorette party. Explore this enticing and intriguing city, visit Mont-Royal for which the city is named, or eat all the things. Either way, you're sure to have a great time in this dynamic, multi-cultural town. Check out below for the perfect 3 days in Montreal Itinerary.
If you only have 3 days in Montreal, here is the perfect long weekend itinerary in Montreal for you!
Ultimate 3-Day Montreal Itinerary: What to do in 3 Days in Montreal
Day 1: Hike Mont-Royal and Explore Exciting Museums for the Perfect Start to a Montreal Itinerary
There are so many choices on what to do in Montreal, but if you only have 3 days in Montreal, this is a great place to start!
First, I would start with a hike up to Mont-Royal, the city's namesake. Not only is it a beautiful park and the scenery along the hike is lovely, but also the views at the top of the whole city of Montreal are incredible.
You get a great viewpoint of the city skyline, and you get a workout in before eating your weight in poutine later. It's a win-win.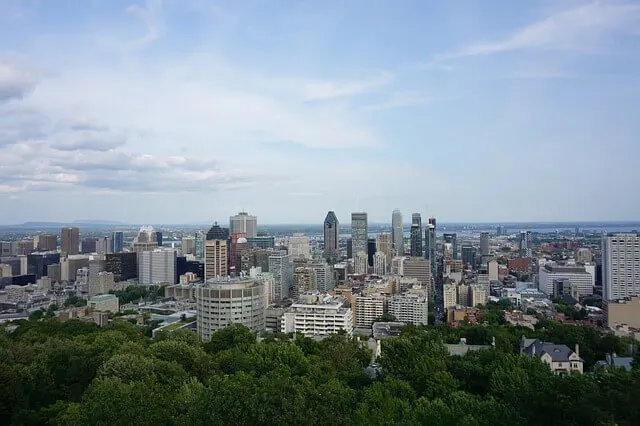 After hiking Mont-Royal, be sure to check out Dunn's Famous for a vast array of different poutine styles. I went with the classic: fries, gravy, and squeaky cheese curds, but you could choose anything from the huge list of poutines!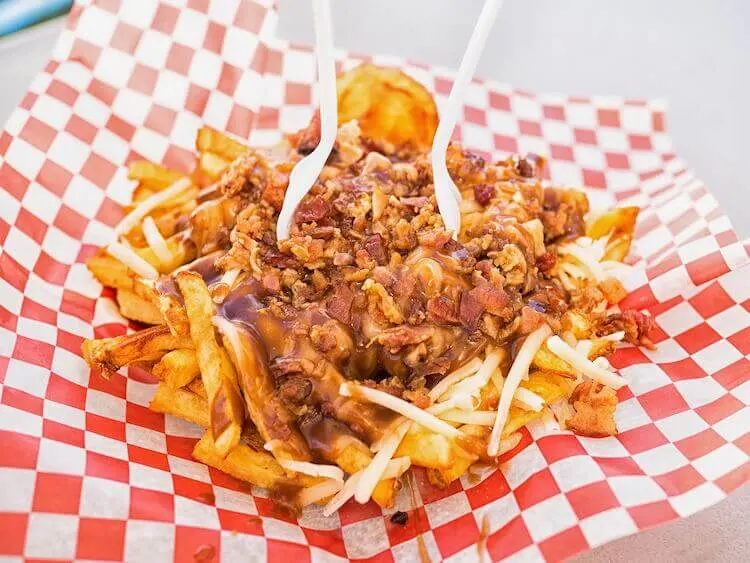 Next up, it's time to explore more of Montreal! Whether it is art museums, the Montreal Biodome, or the Montreal Botanical Garden, I would pick a couple and check them out. The Biodome and Botanical Garden are close to each other, so you could spend the better part of a day checking out those two locations, then perhaps visit the Montreal Museum of Fine Arts.
After all of that exploring, you're going to want to chow down! I absolutely fell head over heels for Yokato Yokabia Ramen. I'm talking succulent, soy sauce-based broth, perfectly cooked, soft-boiled eggs, and spongy, perfect noodles that still make my mouth water. Go to this place for dinner at some point. And like all good ramen places, go early otherwise you'll be waiting in line.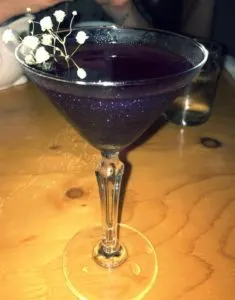 After filling your belly with amazing ramen, it's time to check out a great cocktail bar: Cloakroom Bar. This speakeasy-style bar specializes in craft cocktails, with each cocktail made to order and fit each individual's taste!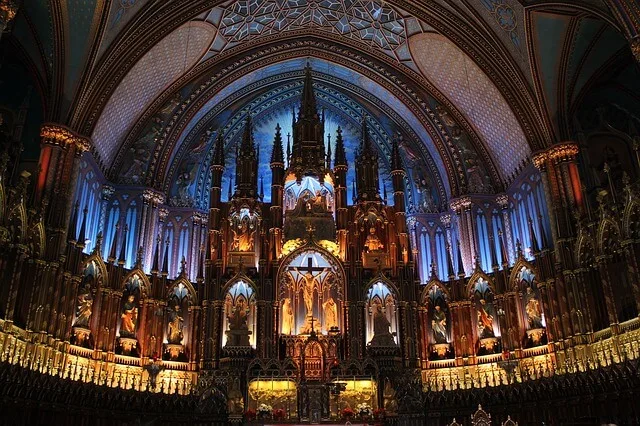 Day 2 of Your Weekend in Montreal: Visit Old Montreal & the Old Port
I know you probably thought I completely forgot to mention one of the best Montreal points of interest: Old Montreal and the Old Port. There is quite a lot to do that you probably need a whole day here!
So on day two of your 3 days in Montreal itinerary, you're doing just that. But first: brunch. In Le Plateau-Mont-Royal, there is a lovely place called L'Avenue. Unfortunately, it doesn't take reservations, so get there early or you may wait in line.
The wait isn't bad, though, and it is worth it. The mimosas were tasty, and I thoroughly loved the omelets!
Other favorites included the various eggs benedicts on offer, and no matter what you order, be sure to include the famous Saint-Viateur bagel. This bagel is famous around the city, and it is delicious. Thinner and crispier than their NYC counterparts, they are wood-oven baked with toppings you'll love ranging from everything seasoning to rosemary and sea salt. Yum!
You'll also absolutely love the quirky spray paint décor, including the glow-in-the-dark bathrooms!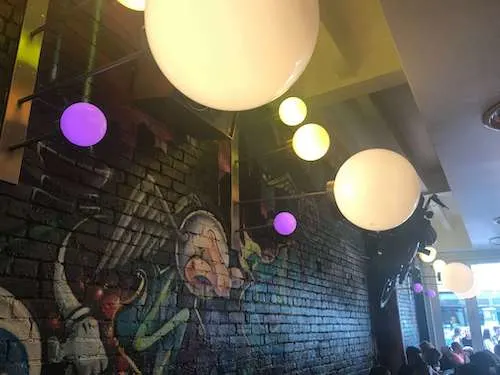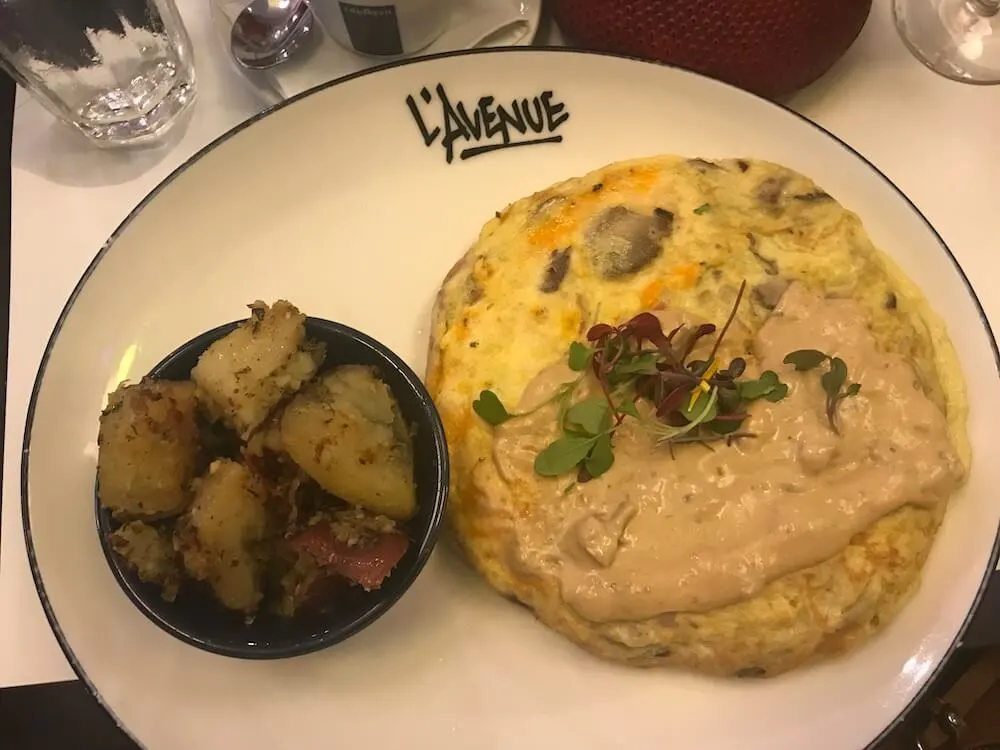 Okay, now that you've had your fill of brunch, it's time to pack up your swimsuit (I'll get to that in a minute) and head into Old Montreal via the metro. First, you'll pass by the Notre Dame Basilica.
Go inside to take in the beauty of the architecture and the stained glass windows depicting Montreal's religious history. Then, you'll want to wander along Place Jacques Cartier and maybe have an ice cream or just take in the scenery of the shops and restaurants.
After that be sure to check out the cobblestone streets and old architecture along St. Paul Street before the best stop of all: the Spa Scandinave!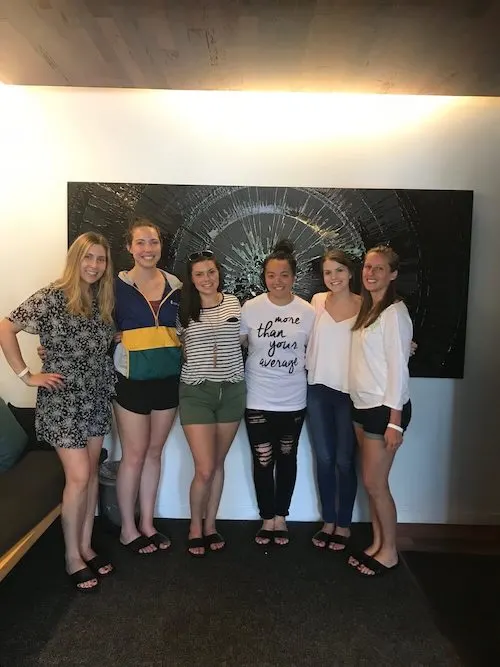 Okay, you could also check out the museums like the Science Center or the History Museum, but I prefer to relax and this spa is the place to do it during your Montreal itinerary. Remember me mentioning bringing a swimsuit? Well at Spa Scandinave you do hydrotherapy.
This is where you sit in the steam room, sauna, or hot pool for about 10-15 minutes. Then, you take a cold plunge either in the chilly plunge pool or cold shower for 20 seconds.
After that, you wrap up, sip some green tea or water, and relax on a cushy chair or bed for 15 minutes. You do this for three cycles and you are so relaxed after that you almost feel numb. It's also a quiet zone meaning no talking during this. You just sit with your thoughts, meditate, or read. It's seriously a perfect way to relax, especially while wedding planning like I was at the time.
There are actually quite a few spas in the Old Port in Montreal. While I personally LOVED Spa Scandinave, Bota Bota is a great spot as it is right on the water and has a lot of outdoor spaces like their garden, main deck, and sun deck along with many other areas perfect for soaking in water, relaxing, or sitting in a sauna.
Basically, Montreal is kind of the perfect place if you're looking for a spa weekend with great food and drinks nearby! If you're in the middle of wedding planning like I was, that makes it the perfect bachelorette party destination!
While both spas are incredible, I recommend only choosing one to go to, as you could easily spend hours at either!
Alright, now that you're thoroughly relaxed, it's time to dry off, get dressed, head to your hotel to get ready, and head back to Old Montreal for dinner and a night on the town!
We went to Hà in Old Montreal for delicious steam buns, small plates, and yummy dishes like pad thai or seafood salad. It was perfect for a group of hungry ladies like us, and we thoroughly enjoyed it!
The best part is the Old Montreal location has a speakeasy in the basement full of tropical drinks like Tamarindo (Soju, tamarind, chilis, tonka, pineapple, grapefruit, and beer) or Blackberry Miso. It's a perfect way to start a night out with friends, especially a bachelorette party!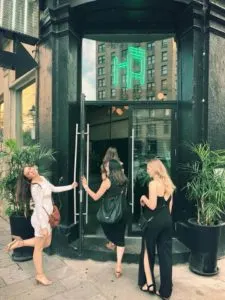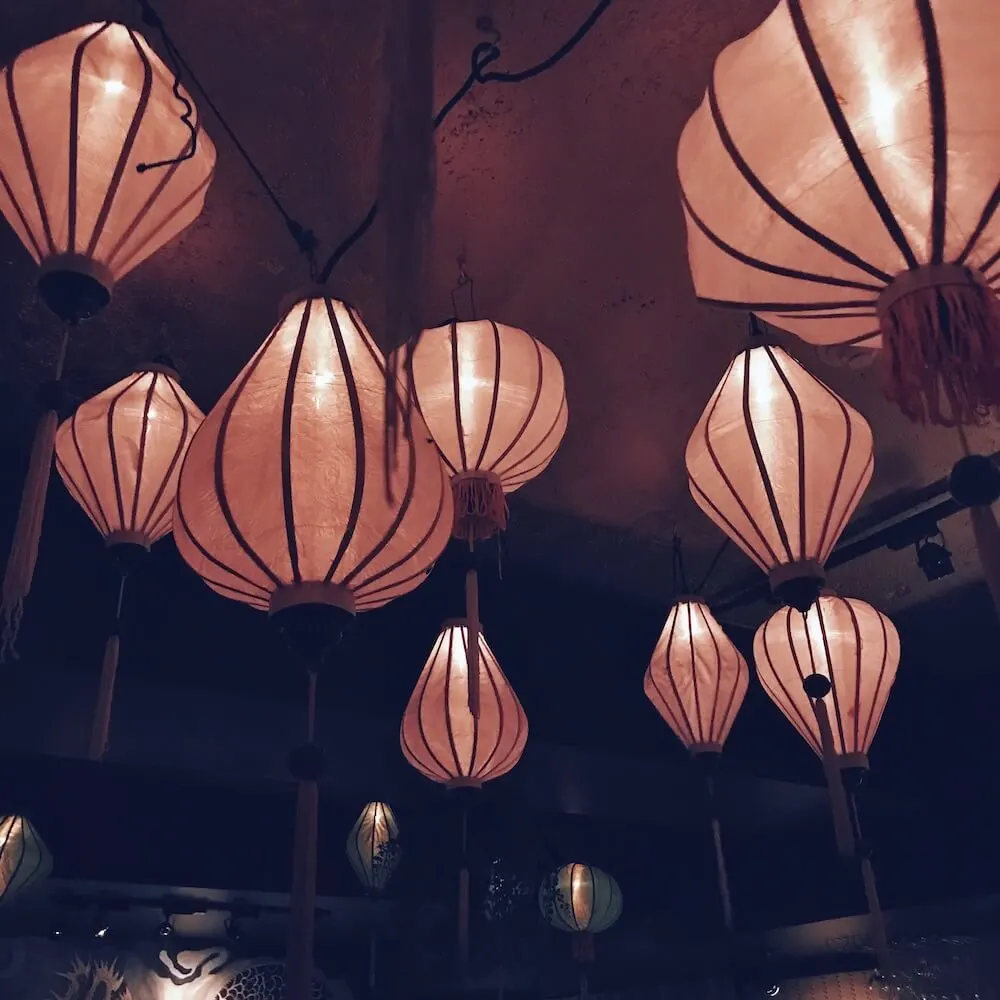 Up next check out Philemon for a rustic feel with great drinks or Maison Saint-Paul if you're having a champagne-only kind of night. Either way, there are several great bars close by in Old Montreal to enjoy a wonderful evening out.
Don't forget to end the evening with late-night munchies over at a poutinerie!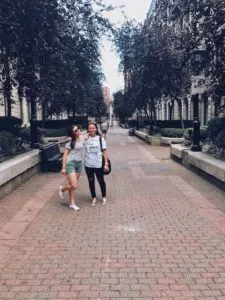 Day 3 of Your Montreal Itinerary: Enjoy the Local Flavors!
I highly recommend spending this day eating (and drinking) your way around the city. I'm always a big fan of food tours as you have the opportunity to try a lot of incredible dishes and see places that you wouldn't always find on your own. As far as a food tour goes, I recommend this Montreal Food Tour.
This tour, lead by a local, takes you around Montreal stopping in different places for tasty treats like incredible tarts or even a crispy bagel. Plus, you'll even get to stop in a spot for some poutine! This tour lasts about 3 hours and begins at 11 am.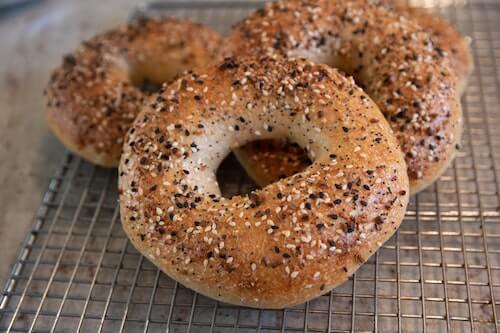 After the food tour, if you want to continue eating, or want to learn more about the famous Montreal-style bagel, then you're definitely going to want to take a Montreal-style bagel-making class! Find out the secrets of this delightful Quebecois delicacy in a small group setting.
Lastly, if you want to get a taste of the local craft beer scene, you can certainly search for breweries and go yourself! Or, you could make some friends and enjoy some tasty brews on a craft brewery tour. The tour takes you around 3 different spots where you can have beer tastings and some snacks.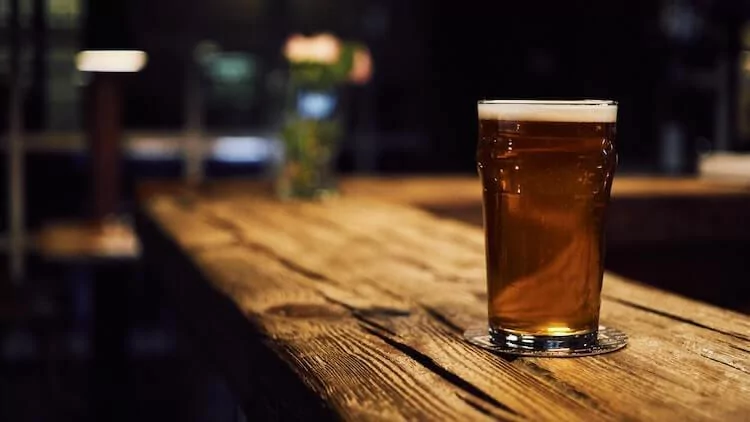 While all three in a day would be absolutely epic, I'd choose between the bagel class and food tour and end with the craft beer tour. You'll certainly end your time in Montreal on a tasty note!
For dinner that evening (if you're hungry post food tour and beer + snacks) I recommend either grabbing some post-beer poutine at La Banquise in Le Plateau-Mont-Royal area (it's even recommended by a local in the comments below!).
If you're more hungry, then I recommend Brasserie 701, a charming spot serving French brasserie classics all day long. Be sure to try the cheese plate, seared duck or mushroom ravioli, and a glass of wine or a tasty cocktail!
Ahh, Montreal, a lovely French city that's not even in France. From late-night poutine to relaxing spas, I hope you find something to love about this magical place too. I hope you enjoyed this Montreal itinerary for 3 days.
If You Have 4 Days in Montreal:
If you're lucky enough to have more than a weekend in Montreal, there is so much to see in Quebec, that this is a great opportunity for a day trip!
Montreal is a large city with a lot to do, but it is also not far from Mont Tremblant! If you're here in winter, definitely make a ski trip out of your visit. If you're here in summer, be sure to go hiking and admire this lovely mountain town. It is about an hour and 45-minute drive so you're going to want to check out Skyscanner for a rental car.
Once you've worn yourself out hiking or skiing, admire the gorgeous Quebec mountain scenery and definitely go to the Mont Tremblant Spa Scandinave. With a similar concept to the spa in Old Montreal, this has a less urban feel and more mountains. Hot pools are located outside to enjoy the scenery! It's the perfect send-off on your last day in Quebec.
If you're not into renting a car during your 4 days in Montreal, I recommend checking out these awesome day trips that'll do the driving for you:
Getting There and Around for Your 3 Days in Montreal Itinerary:
Montreal has a good-size airport and flights are readily available from various spots in Canada and the US. We ended up booking the cheapest route from Cleveland using my favorite airline booking platform, Skyscanner. We flew WestJet, Canada's discount airline, which was actually really nice and the crew were very friendly.
As far as getting around, Montreal has plenty of Ubers available, and with the great exchange rate for Americans, it's not too expensive at all. They also have an underground metro system, underground walking paths (if it's too rainy or cold), and it is a fairly walkable city depending on where you're staying.
There are also Bixi bikes that are available to rent throughout the city to get around!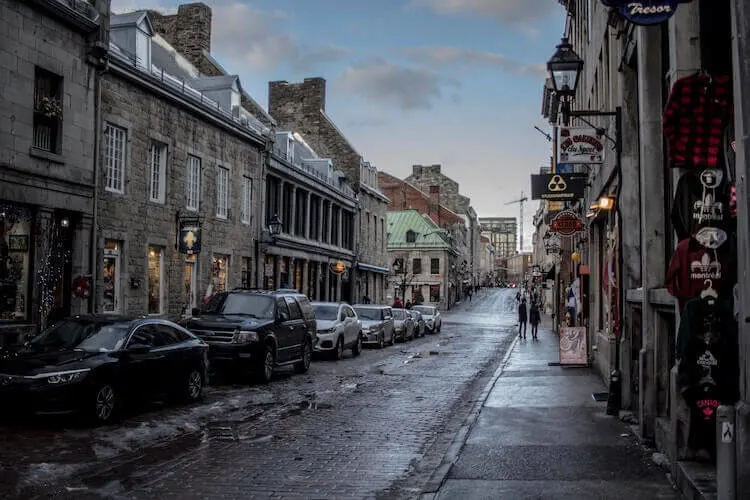 Best Montreal Hotels:
You can rent a VRBO in the Le Plateau-Mont-Royal arrondissement, which is the perfect spot! There are so many wonderful eateries and bars to check out, and we were within walking distance from the Mont-Royal trails and a quick metro ride to Old Montreal.
If you're looking to stay closer to downtown, check out these great Old Montreal hotels:
Budget: Auberge Saint-Paul Hostel (Private Rooms Available)
This hostel is right in the old part of the city in a historic building. There is also a kitchen for cooking your own meals and A/C in the rooms.
Compare reviews and book on TripAdvisor.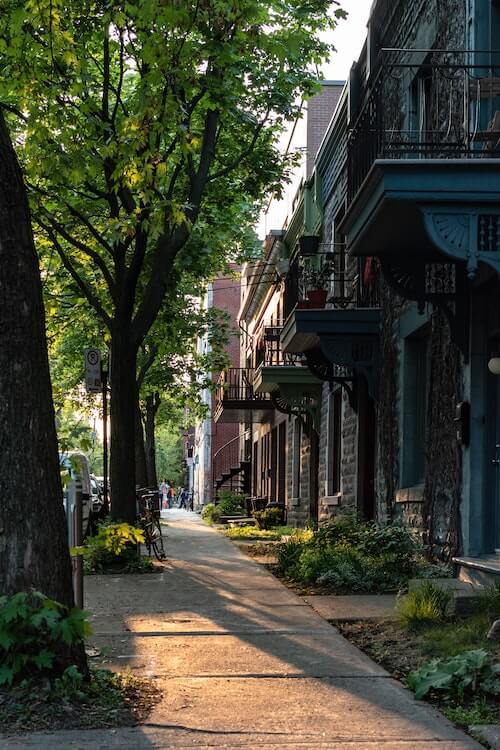 Mid-range: Armor Manoir Sherbrooke
This hotel is decorated in the Victorian style with only 30 rooms. It is also conveniently located within walking distance of the Old Port, Old Montreal, and other great spots. This place also includes free breakfast and all the comforts of home.
Compare reviews and book on TripAdvisor.
Luxury: Hotel Place D'Armes
This luxury hotel has a rooftop terrace, fitness center, and spa and is located right in the heart of the city and close to the major attractions.
Compare reviews and book on TripAdvisor.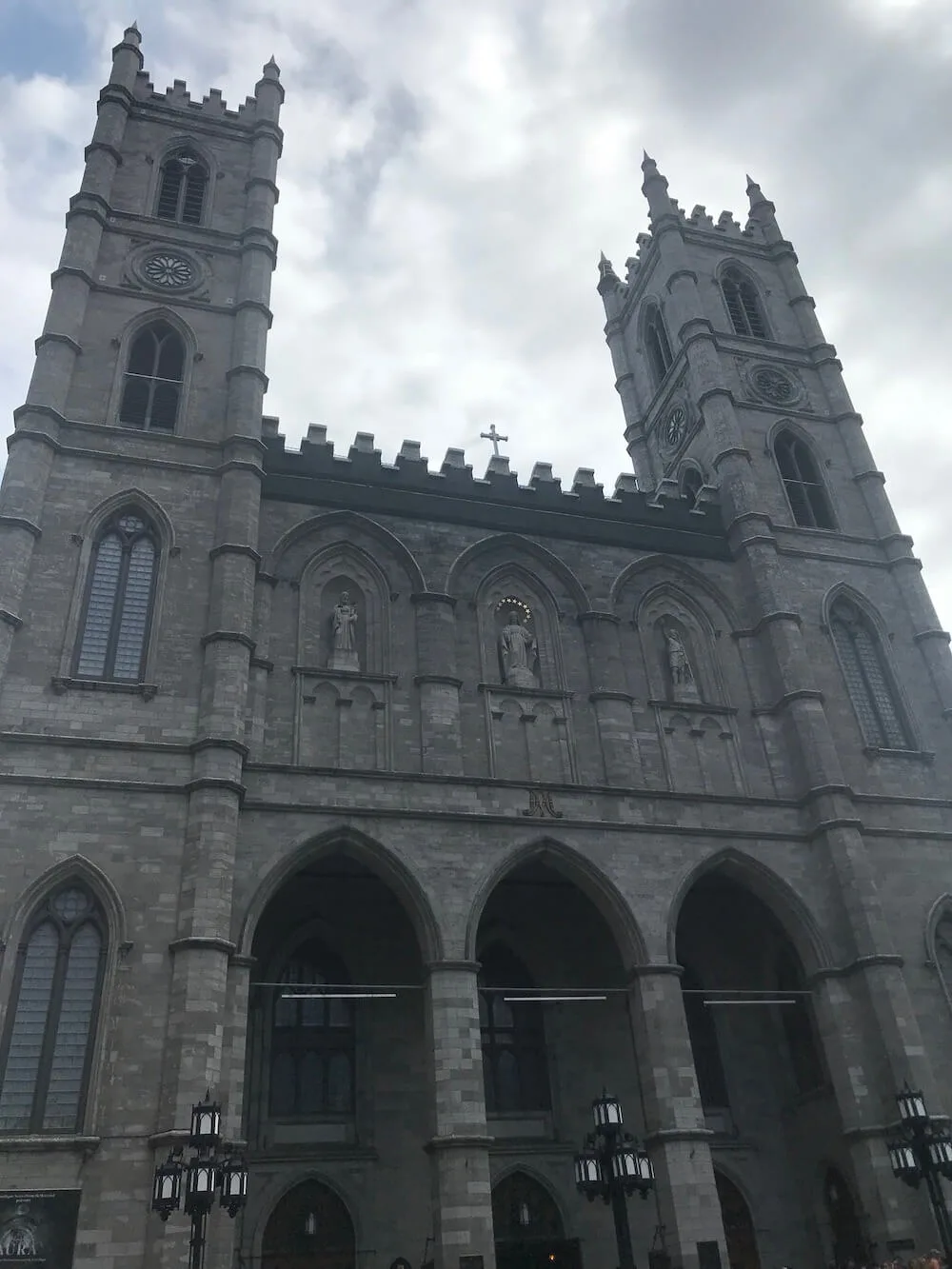 When to Go For a 3 Days in Montreal Itinerary:
Winters can be bitterly cold, so unless you're going for ski season and visiting Mont Tremblant, I'd avoid winter in Montreal. April through October is a good time for comfortable weather, with June through August having much better, warmer temperatures. We went in late August/early September and the weather was perfect!
Tips for Your 3 Days in Montreal:
French is the official language. While many people speak English and it is a larger, international city, French is most commonly spoken, as it is all over the Quebec Province. However, in the touristy parts of the city, almost everyone speaks English. Take the time to learn a few words and phrases in French and it'll make it easier to get around.
Currency: Canadian Dollar. Montreal uses the Canadian Dollar, which converts to about $0.75 USD per Canadian Dollar, meaning you'll likely save a few dollars visiting Canada.
If visiting in winter, learn the underground tunnel system. Winters in Montreal can be brutal, so be sure to get a map and learn your way around the impressive underground tunnel.
The best neighborhood for dining is the Plateau neighborhood. We stayed here during our time and they have great restaurants.
You may be there during a festival. Festivals are popular year-round in Montreal, so check them out if you can!
There is street art everywhere! Check out a great tour for street art here.
What are your thoughts? Have you been to Montreal? What would you recommend during a 3-day Montreal itinerary? Let me know in the comments!
Read next: How to Spend 3 Days in Chicago
Pin it here!