Some posts on this site contain affiliate links, meaning if you book or buy something through one of these links, I may earn a small commission (at no additional cost to you!). Read the full disclosure policy here.
---
Dreaming of the perfect 3 days in Chicago itinerary? We've got you covered!
Chicago is one of our favorite cities in the US. The food, the world-class museums, even the lake… it makes spending 3 days in Chicago so pleasant.
While this is a large city, it feels easier to navigate and much friendlier than some of its other counterparts. So whether you're searching for the perfect deep-dish pizza or you want to relax on Lake Michigan, here is the perfect 3-day Chicago itinerary and the ultimate guide to Chicago.
Chris and I have been visiting Chicago since our childhood. It is a city that we're very familiar with, and we have many friends who live there. So when it comes to traveling around Chicago in 3 days, we certainly know a ton of great places to go!
This jam-packed guide with local tips will help you plan the perfect Chicago trip itinerary!
Check out our 3 Days in Chicago itinerary podcast episode!
Getting to Chicago
Chicago has many ways to get to it, including bus, car, and flying, making a 3-day Chicago itinerary easy. Here are the best ways to get to Chicago.
Flying: There are two main airports serving Chicago and the surrounding area. One is

Chicago O'Hare International Airport

. This receives thousands of flights a day from both around the country and around the world. It is about an hour outside of the city either by driving or taking the train in. There is also a smaller, regional airport called Chicago Midway International Airport that serves airlines like Southwest and a few smaller connections. We love checking Skyscanner for the best deals on flights to Chicago.
Driving: Chicago is about a half day's drive or less from many nearby states including Wisconsin, Ohio, Indiana, Michigan, Kentucky, Missouri, Iowa, and Minnesota.
Bus: You can also take a bus to Chicago too! Greyhound has buses to Chicago at very affordable prices.
Train: It is difficult to imagine being able to travel via train in the US except for in the Northeast, but yes, depending on where you are, you can take a train to Chicago and often for under $100 for a round-trip ticket.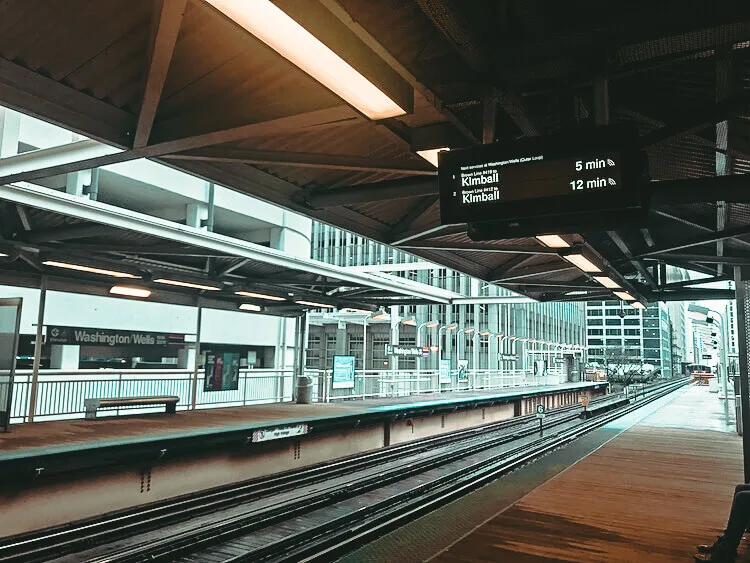 Getting Around During Your 3-Day Chicago Itinerary
Chicago, like any big city, has a great public transportation system. And being a large city, there are various ways to get from point A to point B with ease!
Chicago "L": Chicago's rapid transit system is known as the "L." It is an above-ground subway system and it is so much fun to ride around, taking in the sites from above. It is pretty reliable and all over the city and surrounding suburbs, and it is easy to navigate, thanks to their handy app.
Chicago Buses: There are plenty of bus lines around the city and with the app and Google Maps it is easy to navigate your way around.
Uber, Lyft, or Taxi: Chicago also has plenty of Ubers, Lyfts, and taxis you can take easily around the city. It can get pretty pricey, but if you have the budget, it definitely is a great option.
Scooters: Whether you prefer Lime, Bird, or Spin, scooters are a cheap and fun option for exploring the city.
Driving: Lastly, there is the option of driving yourself around. I wouldn't necessarily recommend this as parking can be difficult or expensive to come by, but it certainly is a way to get around.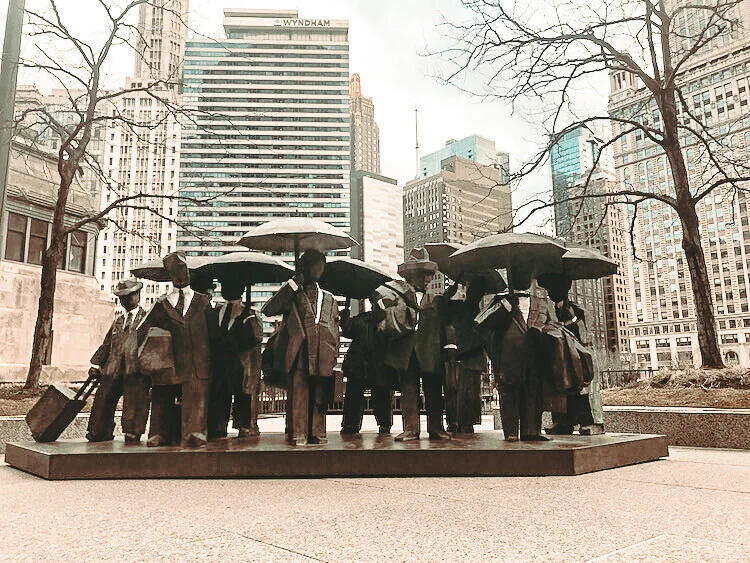 Pro-Tip: When you get to Chicago, buy a Ventra card at the metro station, download the app, and you can add money to the card while on the go! It works for both the L and buses.
When to Visit Chicago in 3 Days
Chicago is truly an amazing destination to visit year-round, as long as you're prepared for the weather. Here is a breakdown of what to expect when visiting Chicago each time of year:
November-February: Christmastime is a lovely time to visit Chicago for 3 days, especially thanks to the Christmas Market, or Christkindlmarket. Sip mulled wine, eat pretzels, and shop for trinkets in the snow (you can also venture to Milwaukee to check out their Christmas events too)!

The shops on the Mag Mile are also beautifully decorated. However, outside of the Christmas Market Season of mid-November until Christmas Eve, winters in Chicago can be brutal. Chilly winds, sub-zero temperatures, and "polar vortexes" are certainly a common theme in January and February.

Daytime temperatures can reach up to 32°F or 0°C, but it is cold. Chicago itself seems to go a little dormant, as people don't want to be outside in that weather. So bundle up accordingly or avoid winter altogether.
March-May: Spring is a much more pleasant time to visit Chicago, however, be prepared for it to have a few chilly days. When we visited Chicago in March, it was certainly hovering around freezing.

Temperatures tend to be around 40-70°F or 4-21°C during the day and between 32-50°F or 0-10°C at night. However, it is definitely a fun city to bundle up and celebrate St. Patrick's Day!
June–August: Chicago does definitely have hot and humid days, but it definitely isn't nearly as bad as say Savannah during the summertime. You'll definitely want to pack some sunscreen and use the heat to enjoy some time on the beach.

The city comes alive during the summer, so it definitely is a great time to come. Temperatures average around 84°F or 29°C during the day and a comfortable 67°F or 19°C at night.

September-October: Fall is a great time to visit as well! It does get chillier around the end of October, but it is otherwise a great time to walk around and wander all over this lovely city. Temperatures hover around 65°F or 18°C during the day and 50°F or 10°C at night.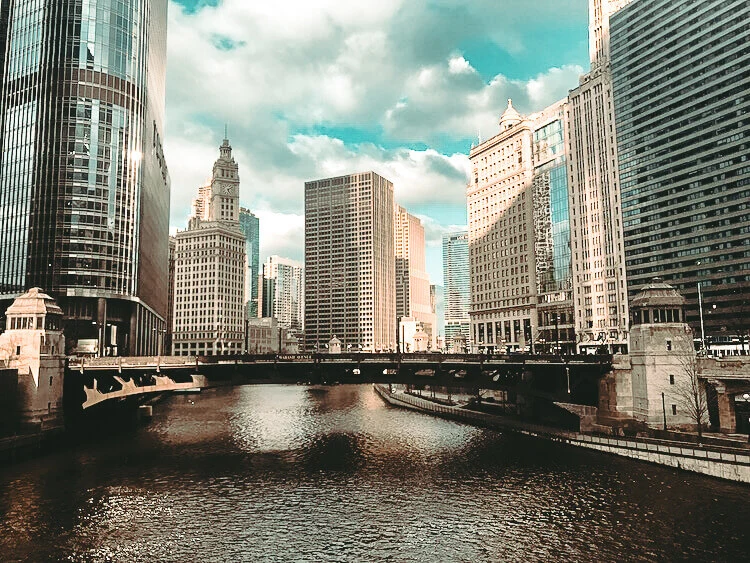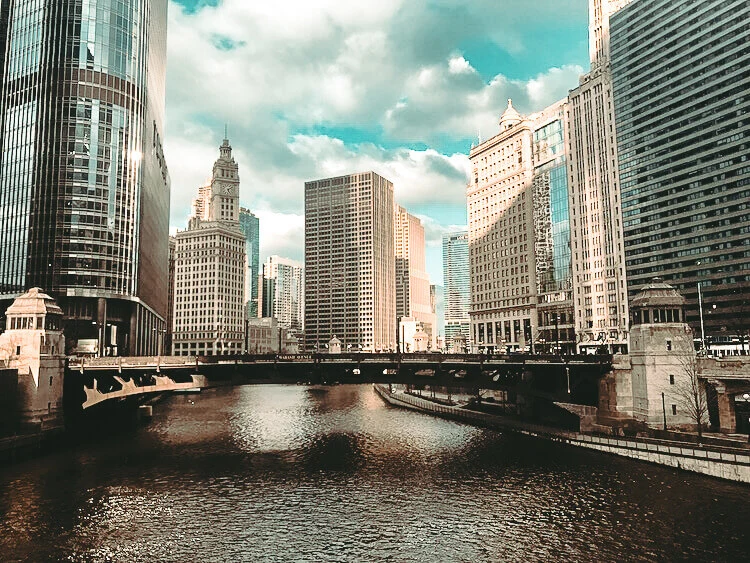 Where to Stay in Chicago
Of course, there are many VRBO options in Chicago. And if you're staying in a VRBO, I recommend River North, Streeterville, or Old Town. There are also some fantastic hotels. I recommend staying in hotels near the River North area, north of the Chicago River and close to the Mag Mile, Navy Pier, and several other great Chicago sites.
Honestly, it is super hard to find hotels in central Chicago for under $150 a night, unless it is further from the city. I would definitely recommend VRBO if you're on a tight budget during your 3-day Chicago itinerary.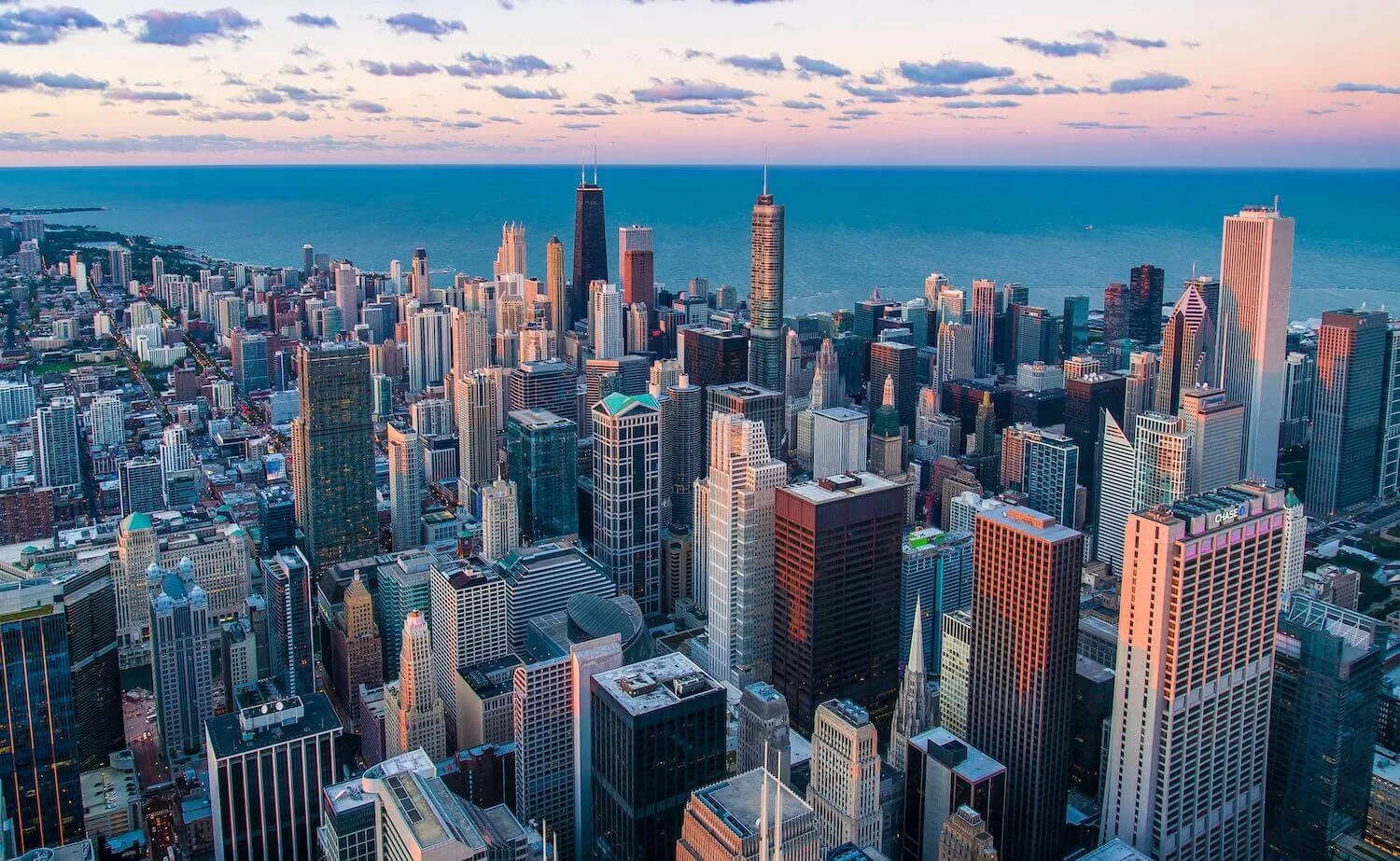 We love Hyatt hotels, especially because we love to use points. But this hotel, in particular, is in a great location, has a fitness center, pool, and spacious rooms. Don't forget that you get free breakfast as a World of Hyatt member!
Check reviews and prices on TripAdvisor | Booking.com
Located off of Michigan Ave, this hotel has amazing river, lake, and city views! This is where we stayed last time and it was within walking distance to so many attractions!
Check reviews and prices on TripAdvisor | Booking.com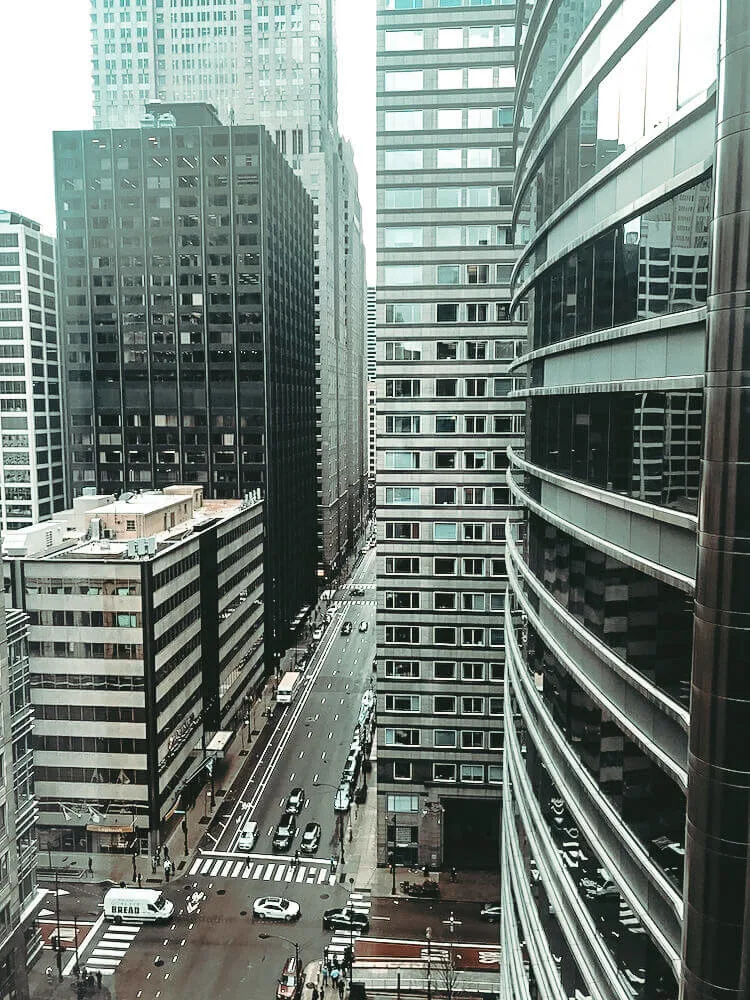 Celebrating a special event or just want to have an upscale long weekend? The Peninsula Chicago is the way to go. This 5-star hotel has many suites, a pool, fitness center, restaurant, and laundry service to keep you comfortable during your stay. The rooms also have incredible views of the city.
Check reviews and prices on TripAdvisor | Booking.com
Best Restaurants to Visit in Chicago in 3 Days
Okay, this is a really tough one to write about because I could easily write about hundreds of amazing places to eat during your three days in Chicago itinerary. And if you're only going on a weekend trip to Chicago, you definitely will never be able to feast at all of them. However, I will point out some delicious ones that you certainly need to try while you're there!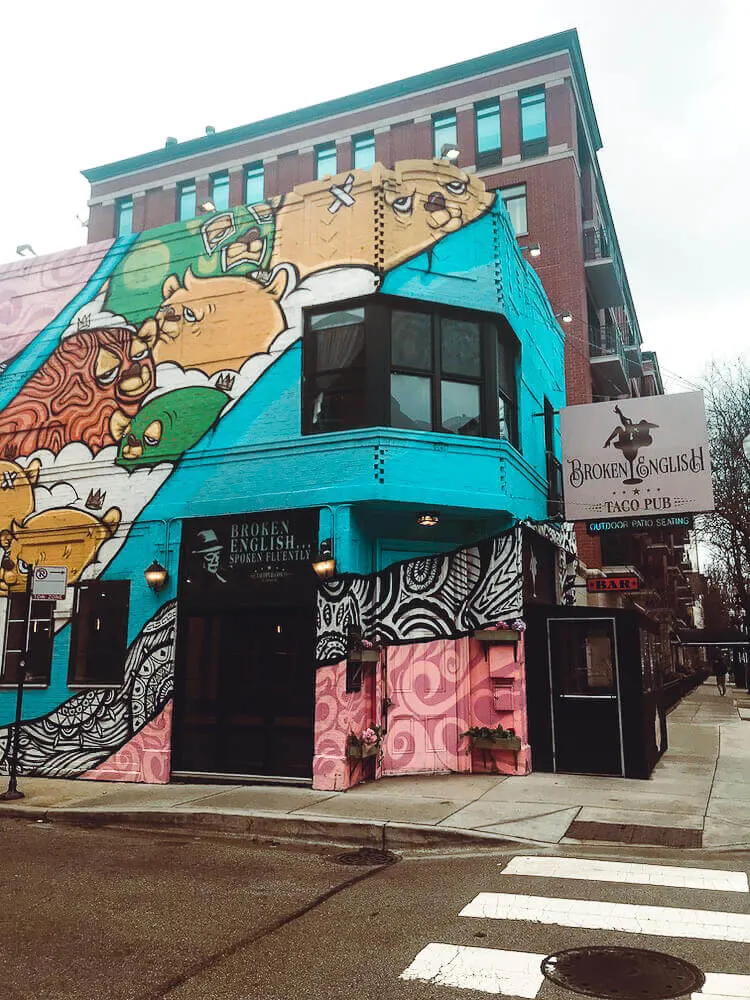 Best Deep-Dish Pizza in Chicago For Your Chicago Three Day Itinerary
I didn't categorize all types of food, but pizza needs its own category. Deep-dish pizza originated in Chicago and it is super-popular. I wish we could get this stuff everywhere, but alas, we're meant to make the most of it while in Chicago. Here is where you need to eat the good stuff.
Every time I visit Chicago, I make an effort to try yet another deep-dish pizza spot. Well, this last visit, after a few drinks, my Chicago-local friend convinced me to head quite a bit out of the way to this spot.
While the Uber price at midnight wasn't great, the pizza most certainly was. We split a cheese and green pepper deep-dish pizza and OMG this is the BEST pizza spot in Chicago.
It is definitely not on the main tourist drag, so you'll find locals getting their pizza fix here! The cheese is gooey and delicious, the crust almost melts in your mouth, and the sauce is perfection.
If you're up for trying all the deep-dish pizza, then Pequod's is a must!
I've spent many years visiting Chicago, trying new pizza places, and I think this place knocks it out of the park every time. With several locations, many would think it is just a Chicago chain pizza place, but ask the locals and they'll tell you: Lou Malnati's is a great place to go.
That flaky, never soggy, buttery crust, filled with a delicious sauce, and creamy cheese goes perfectly with whatever beer is on tap.
These sister pizzeria places, both located around the corner from each other right off of the Mag Mile, claim to be the creators of this tasty pie. And their thick crust, combined with flavorful sauces and meat, cheese, and veggies will leave you very full, yet very happy.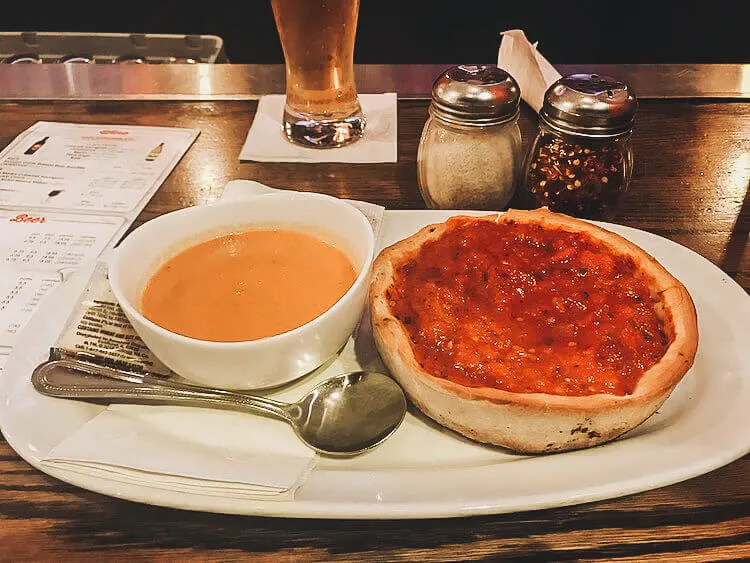 Chicago Pizza and Oven Grinder Company:
As seen on many "cheesy" Youtube videos, this place serves up what I can only explain as a bread bowl filled with pizza-goodness. A gooey, chewy crust is filled with so much cheese, sauce, and meat that you may be able to feast on it for a long time.
When this pizza arrives at your table, it certainly appears to look like any other deep-dish pizza, but when you take a bite, that sauce will get you every time.
I'm not sure what their recipe is (hint: we'd totally love that recipe!) but the sauce is truly boss. Everything else goes with it perfectly and a sign of a good deep-dish pizza is to never have a soggy crust. We have a winner here too!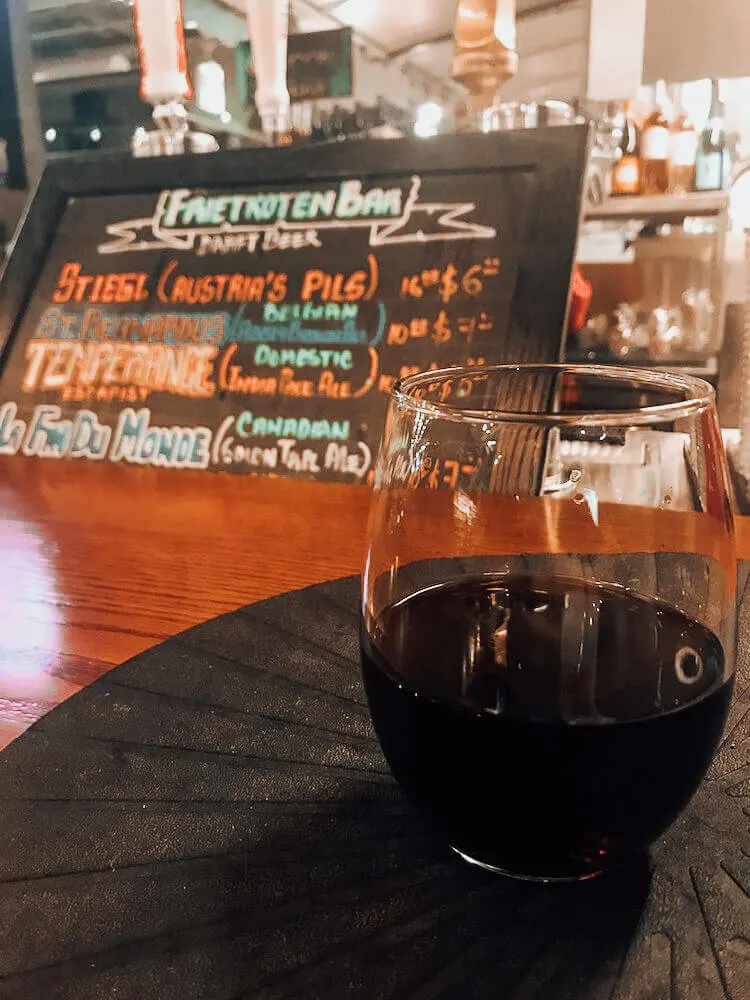 Best Food in Chicago
Okay, now that we've established the best deep-dish pizza joints to head to during your Chicago itinerary, let's break down some other amazing restaurants and eateries to check out.
Everywhere I go, I love to check out a great ramen place. Chicago is no exception. With spongy noodles, lots of Japanese sake and whiskey, and incredible 90's vibes, this is a great spot for a delicious bowl of ramen. Definitely opt for the Kimchi & Fried Chicken or Spicy Miso Ramen.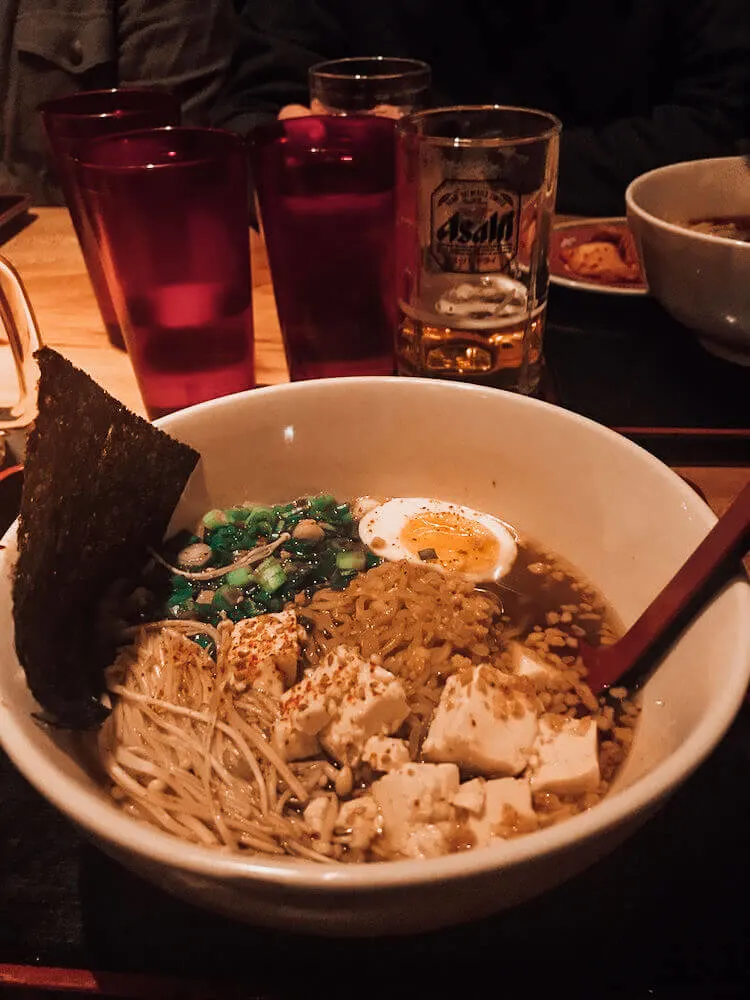 Located in the Old Town area, Old Jerusalem is a great spot for a giant falafel sandwich. The hummus is also super-tasty and OH MY GOSH their hot sauce is seriously perfection.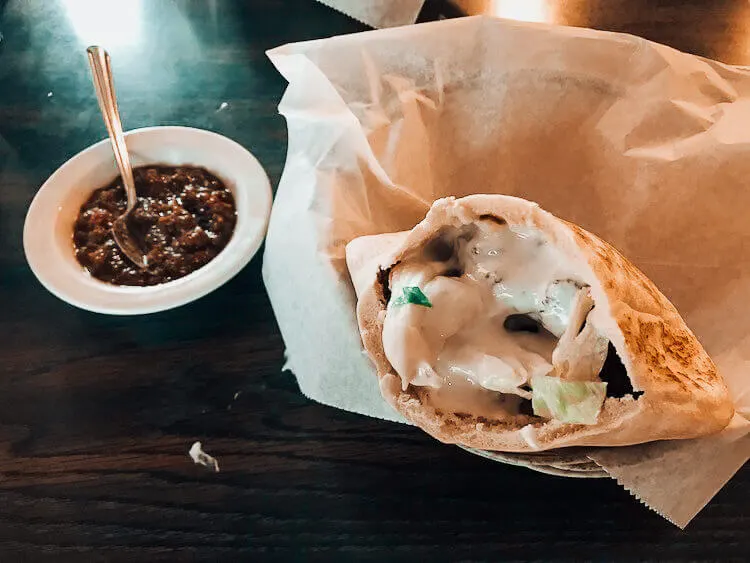 Chicago French Market:
This is a market rather than a restaurant but it includes a food hall where you can purchase anything from perogies to pho. I made sure to grab a taro bubble tea from B.I. Tea & Dim Sum followed by a drink from Freitkoten Belgian Fries & Beer there. Seriously, this is a fantastic spot to shop around and grab lunch!
Okay, this definitely isn't a restaurant, but it is a Chicago staple that you will regret not trying. This popcorn specialty shop has a few locations around Chicago, and even at O'Hare airport.
They have various flavors including Plain, CheeseCorn, Buttery, Almond, Cashew, Macadamia, or Pecan Carmel Crisp, etc. But the best one to have is the Garrett Mix: the meltiest cheesy corn mixed with their Caramel Crisp. This salty-sweet combo is everything and more. And if you get the chance to try their buffalo ranch combo, definitely do that too.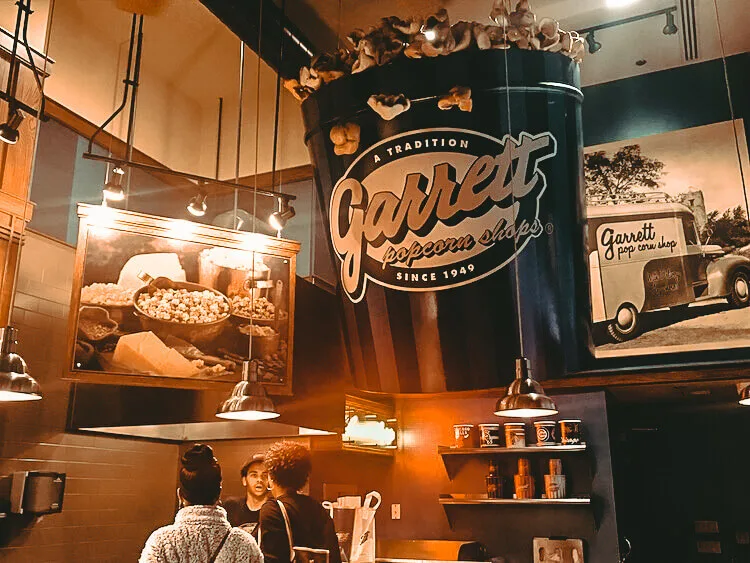 Looking for a great, upscale dinner? Roka Akor is the place to go. This Japanese restaurant is serving delicious and delicate sushi, juicy wagyu beef, and the perfect cocktails to wash it all down.
If you're shopping along the Magnificent Mile, you'll certainly come across this place. My mom and I stopped in once on a trip here and liked it so much, that we decided to come back for dinner. There are plenty of options for every appetite, and everything here is tasty and perfectly cooked.
Kanela Breakfast Club:
Known for the "Best Breakfast in Chicago" according to USA Today, Kanela is sure to please. If you want brunch, this is your place. From healthy Açai bowls to the crab cake benedict, and all of the bagels, French toasts, and pancakes in between, be prepared for the perfect breakfast. And certainly, grab a Sofiemosa (Goose Island Sofie Belgian Style Farmhouse Ale mixed with fresh orange juice) or a spicy bloody Mary.
World Famous (or at least a must-try during your 3 days in Chicago) are these hotdogs. You better show up hungry because the Chicago dog (mustard, relish, celery salt, onions, red tomatoes, kosher pickle, and sport peppers top a hot dog in a poppy seed bun) will certainly fill you up. Combine that with their cheese fries and maybe a chocolate cake shake, and you may have to be rolled back to your hotel.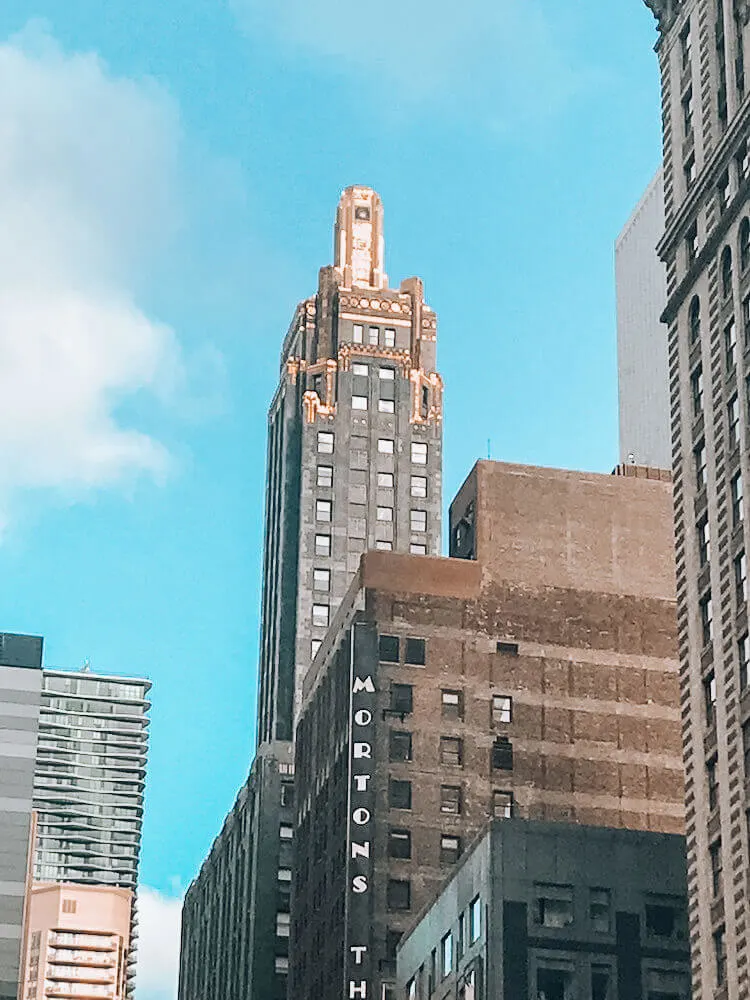 Best Bars for Your 3 Days in Chicago
Another tough one to narrow down, as there are so many, but I'll try my best to show you some of the best bars and maybe a coffee shop in Chicago. Here are the best spots to check out during your 3 day Chicago itinerary:
A perfect date spot or fun location for a girl's weekend, this champagne bar is adorably decorated and the drinks are bubbly.
Rooftop bars in the summer are perfect in Chicago. This place is known for amazing views, cocktails, and even teatime.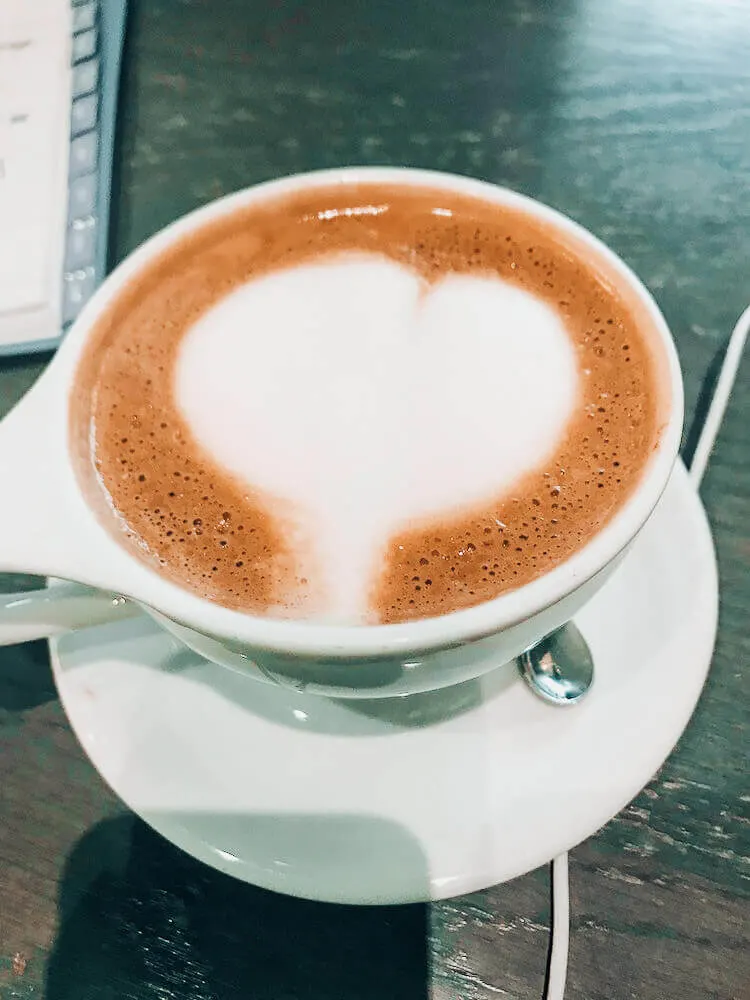 Certainly one of Chicago's most popular breweries, a stop at this place is a must for beer lovers. Try some favorites like their IPA or their crisp 312 Wheat Ale.
The Northman Beer and Cider Garden:
This beer garden is perched right along the river and is a great spot for a Saturday afternoon drink! Order up the Northman Pub Cider for a perfect not-too-sweet treat.
City Winery at the Chicago Riverwalk:
Also right on the river, you can enjoy views of some of Chicago's best architecture as you sip on some tasty vino like their rose!
If you love a good ole tiki bar, this is your place. They serve classics like the Mai Tai and Old Fashioned, but they definitely have many unique cocktails too like the Vibe Patrol or Don't Call it a Comeback.
If you want to spend the afternoon playing games like bowling and bocce while having some drinks, this is a great spot to do it.
I had to include at least one coffee shop, right? I spent some time working at their Old Town location and the coffee was delicious. They have a ton of single-origin coffees and blends. This place is seriously worth a stop if you're in need of a pick me up!
What to See in Chicago in 3 Days
If you're on a 3 day trip to Chicago, you definitely want to see the best this city has to offer, right? Here are some stellar things that you'll want to check out during your time in Chicago!
Seasonal Celebrations are a Great Excuse to Spend a Weekend in Chicago
This all depends on what time of year you visit Chicago, but if you're there around the holidays, you have to visit the Christkindlmarket! It's such a great experience outside of the actual European Christmas markets themselves. Or if you're there for St. Patrick's Day, they dye the river green and it is a huge celebration.
This is one of my favorite art museums in the world! With many world-famous paintings, sculptures, and artists, a stop at this huge museum is right on the same level as seeing the Louvre or D'Orsay during a trip to Paris!
There are several museums that are perfect if you have kids, but even as an adult, the Shedd Aquarium is a fun site to see. With 32,000 different marine animals, it is really fun to walk through, watch the whales, and have a great afternoon!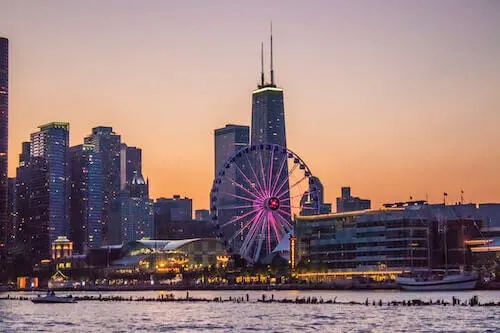 Navy Pier is iconic, complete with amazing views of the city and Lake Michigan, plus has a Ferris wheel, shops, restaurants, and more! The Crystal Gardens and Miller Lite Beer Garden are some great spots to check out while there!
If you're in Chicago, you have to visit Millennium Park. The big mirror bean is a must to take a photo in front of, and you have to explore the ice rink in winter/large fountains in summer. It is a fun park to wander around and take photos.
I've mentioned this plenty of times, but the Magnificent Mile, or Mag Mile, has the best shopping around. Whether you want designer clothes or classic stores like H&M, Forever 21, or the Disney Store, you've got to visit this area. There are also so many great restaurants and a few candy stores to try too.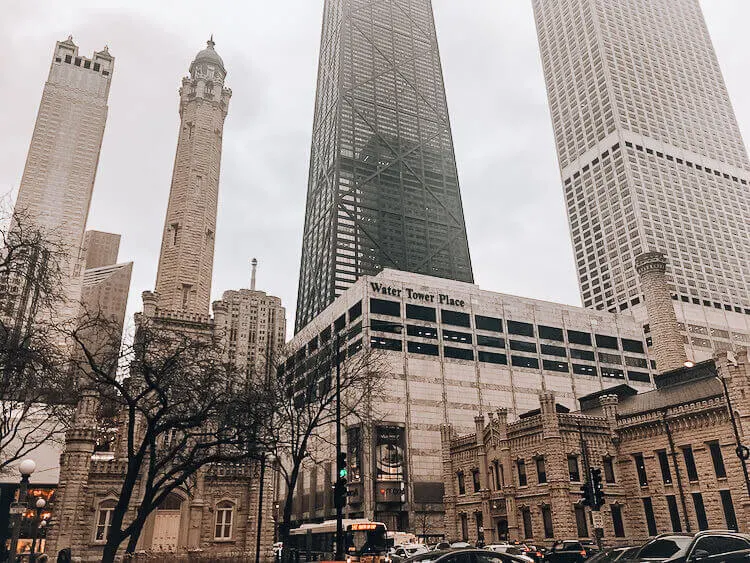 Another great place to shop, Water Tower Place is an iconic Chicago building with a food court, the American Girl Doll store, and many other classic mall stores.
Catch a Baseball Game at

Wrigley Field
If you're here in the spring and summer, catching a baseball game at Wrigley Field is a must. Have a ballpark hotdog and wash it down with an ice-cold beer while cheering on the Cubs or whoever else is in town playing against them. I may or may not be bitter about the World Series defeat of my Cleveland Guardians from 2016.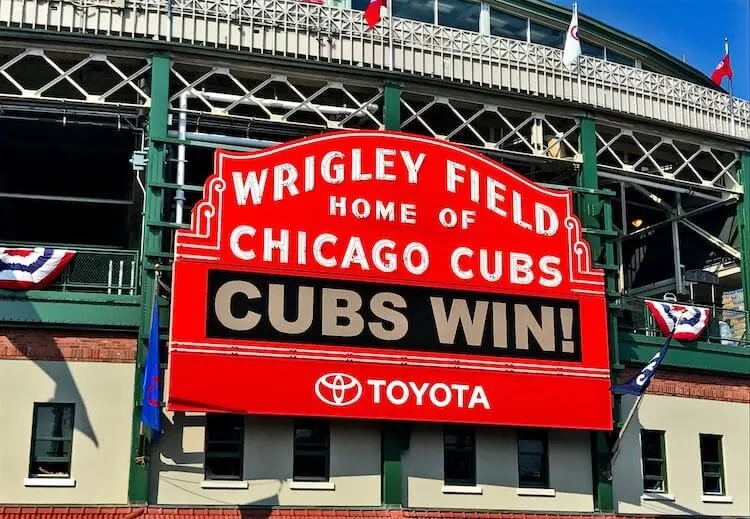 Chicago River Walk
If you're looking for some exercise, walking on the Chicago River Walk is a must. Whether you want to walk or run, the views of the city, the river, and eventually the lake are incredible!
Chicago French Market
I gushed about this place earlier, but seriously, this is a gem. I can't recommend it enough. Eat at the various food stands, grab some wine, and shop for some tasty desserts to eat at your hotel later.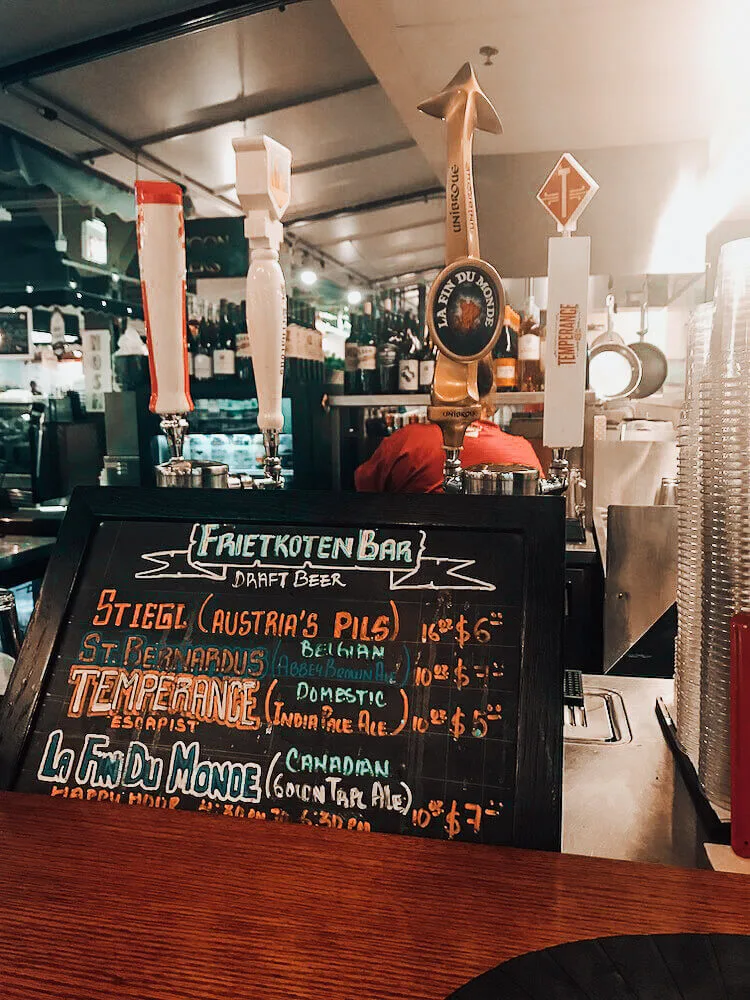 This may sound super cheesy and touristy, but it really is worth it! First of all, you get to cruise around Chicago and see all the sites. Second of all, you get to learn all about amazing architecture. Chicago has always felt like an artistic (and surprisingly really clean) city. So enjoy your cruise!
North Avenue Beach
If you have 3 days in Chicago in the summer, this is a must-do. Have a beach day or spend a few hours relaxing on the beach in Chicago. Maybe it isn't your first destination for a beach vacation, but it certainly is a lot of fun to hang out on the lake.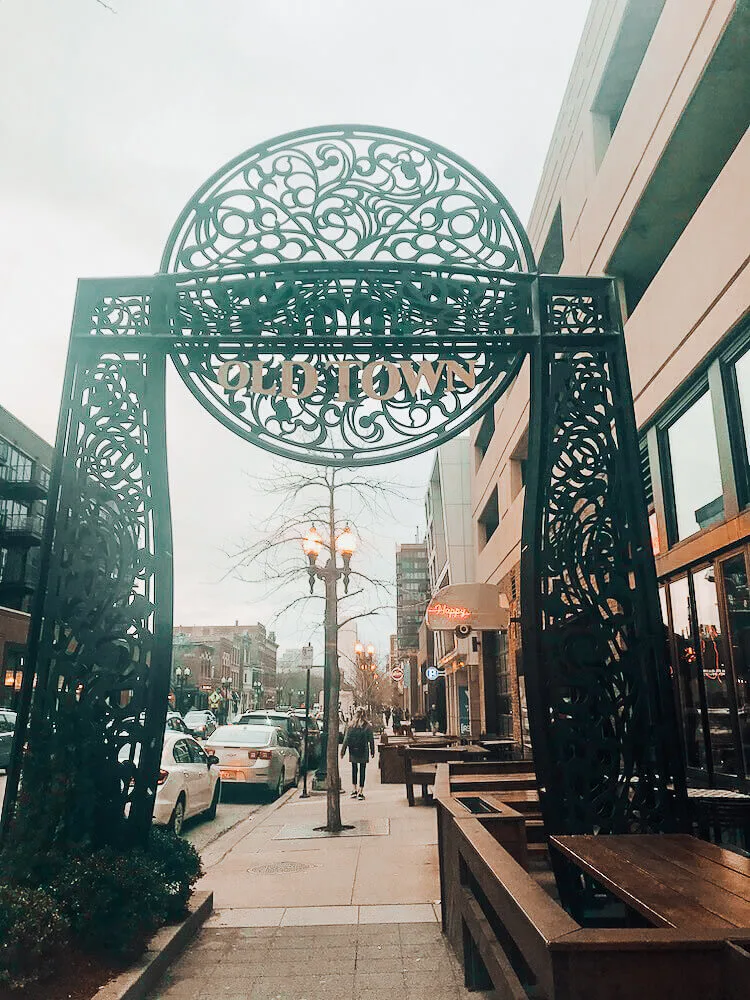 Explore various Neighborhoods
Chicago is a city of fun neighborhoods. And after you've explored all there is to see in River North, head to Old Town, Logan Square, and Wicker Park where there are plenty of amazing eateries, shops, and bars to hang out in during your 3-day Chicago itinerary.
And while you're in a big city, you've got to head to the theatre. Check out the famous musical Chicago or see Hamilton or any of their new plays or musicals on offer!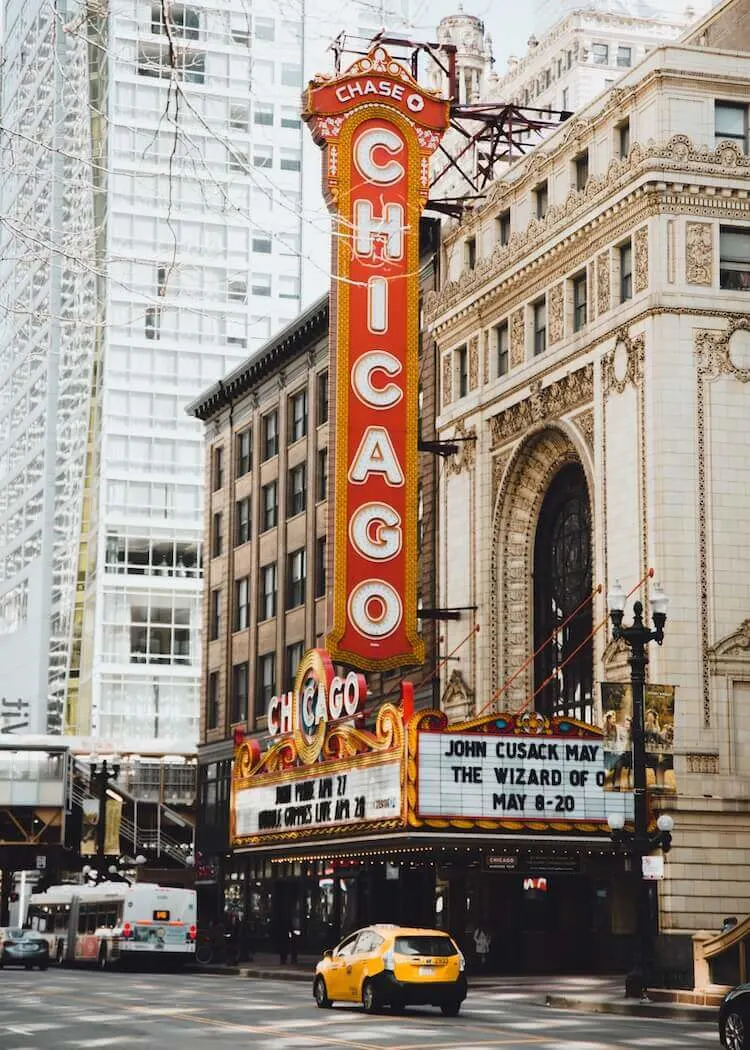 Perfect 3-Day Chicago Itinerary
Whew! I know I've given you a lot of details about Chicago, but I want you to make the most of your stay! So here is a great 3-day Chicago itinerary to help you narrow down how to see it all.
Day 1: Explore Museums and Parks During Your 3 Days in Chicago
After breakfast at the hotel, head to The Art Institute of Chicago to beat the crowds
Enjoy the works of Monet, Matisse, and Renoir for a few hours
Head to Millennium Park to take photos with the famous bean
Mosey over to the Shedd Aquarium to explore the various marine life around the world
Wander up toward Navy Pier (perhaps stopping for a hotdog along the way!)
Explore Navy Pier
End the day catching a show on Broadway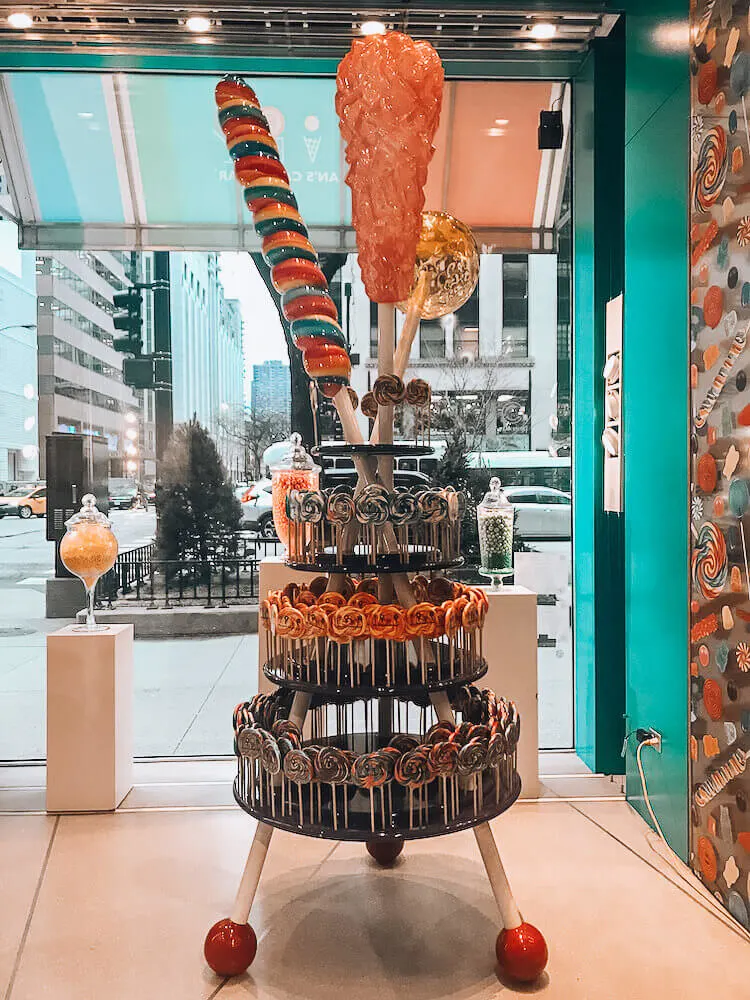 Day 2 of Your 3 Days in Chicago: Shop and Float Around Chicago
Start the day shopping around the Mag Mile
Head to the Water Tower for more sites
Be sure to try some amazing deep-dish pizza this day!
Wander along the Riverwalk
Spend the afternoon floating and learning about Chicago's architecture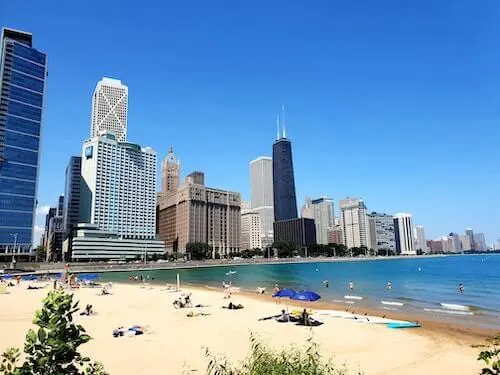 Day 3: Explore and Eat Your Way Around During Your 3-Day Chicago Itinerary
Check out the delectable eats and tasty drinks at the Chicago French Market
Relax or take a walk along the beach at North Avenue Beach
Explore and eat/drink your way around some of Chicago's best neighborhoods
If you've got the time and it's summer, definitely head to a baseball game at Wrigley Field
Chicago certainly has its charms that no other city in the world has. It has a unique food scene, friendly people, and great neighborhoods that have us returning year after year to uncover more amazing things to do in this always-exciting town. From discovering new breweries to enjoying a day shopping, Chicago is certainly a fantastic destination!
Have you been to Chicago? What are your favorite things to do? Would you visit Chicago in 3 days? Let us know in the comments!
Articles You May Also Be Interested In:
Pin it here!