America is truly beautiful. There are so many incredible USA bucket list travel destinations around this large country that narrowing it down seems impossible. The USA boasts exciting cities, pristine beaches, adventurous national parks, and stunning wine regions.
In short, there is no shortage of amazing places to visit in the USA. But to sum it up, we've got the top 40 of our favorite spots that will make any trip to or around America the best!
Are you ready for the ultimate USA bucket list?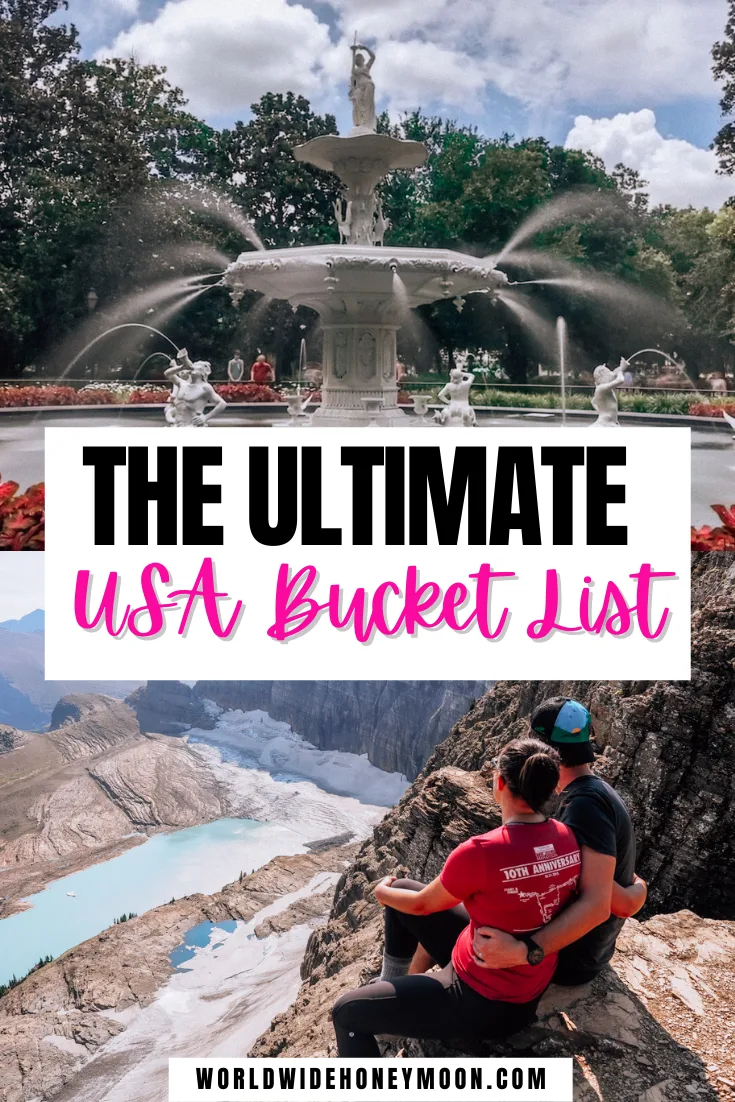 Top 40 USA Bucket List Travel Destinations
We're breaking this incredible list up into 3 categories: cities, national parks, and dream destinations! When it comes to bucket list travel in the USA, you'll be sure to find something you absolutely love.
Top Cities in the USA for Your Bucket List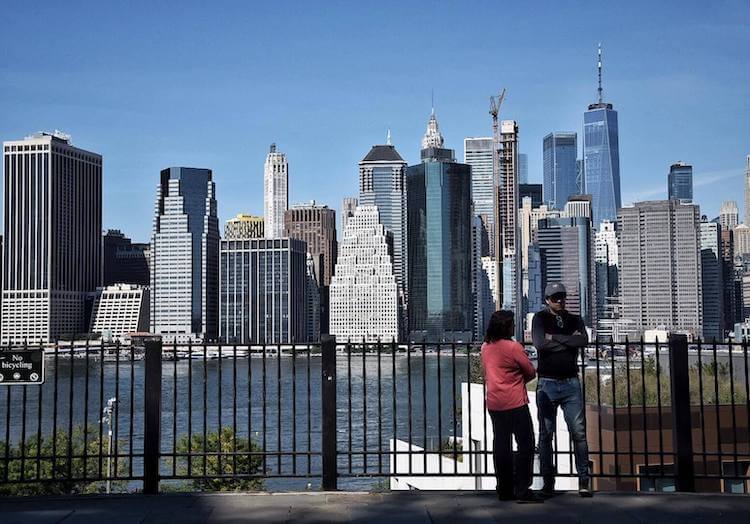 1. New York City
During that amount of time, make sure not to skip a visit to the Financial District, from where you can hop on the ferry to the Statue of Liberty. This is one of the most iconic places in the country. A guided tour can be expensive, so if you are only interested in the sights, make sure to get on the Staten Island Ferry, which is free. Take your camera with you!
If you fancy museums, you have plenty to pick from. The Metropolitan, MOMA, and Guggenheim are all interesting for different reasons, but if you have time just for one, you should probably opt for the Metropolitan.
For stunning views of Manhattan, cross the Brooklyn Bridge and head to Brooklyn Heights Promenade. It's a lovely neighborhood!
2. Austin, Texas
Austin, TX is one of the only places in the world where you can get traditional (& delicious) breakfast tacos, paddleboard next to the city's skyline, participate in a game of chicken shit bingo, and go two-stepping at a western dance hall – all in one day. This little capital of Texas is popular with the residents – and visitors – for a BIG reason.
In the hot summer months, you can cool down at Barton Springs, Lake Travis, Hamilton Pool, or any of the other fantastic watering holes around town. During cooler weather (or hot weather if you can handle it) there is plenty of outdoor recreation inside and outside the city. Zilker Park and the Greenbelt are short drives from downtown Austin, while Mt. Bonnell, Hippie Hollow, and McKinney Falls State Park are less than 30 minutes away.
When you need a food break, there are honestly too many options to count. From Gordo's epic doughnuts to Franklin's Barbecue and all the authentic Tex-Mex in between, Austin is THE foodie hub of Texas. It probably doesn't need mentioning that Austin's live music scene is one of the best in the country. Think ACL, SXSW, and all the great venues on and around 6th St – which is a destination in and of itself.
Austin shouldn't be left off anyone's USA bucket list, because there is something for everyone in this uniquely hipster – with a flair of western – city. Hopefully, y'all are now "ready and rarin' to go" to Austin, Texas.
Submitted by Ashley and Nick from Impact Winder.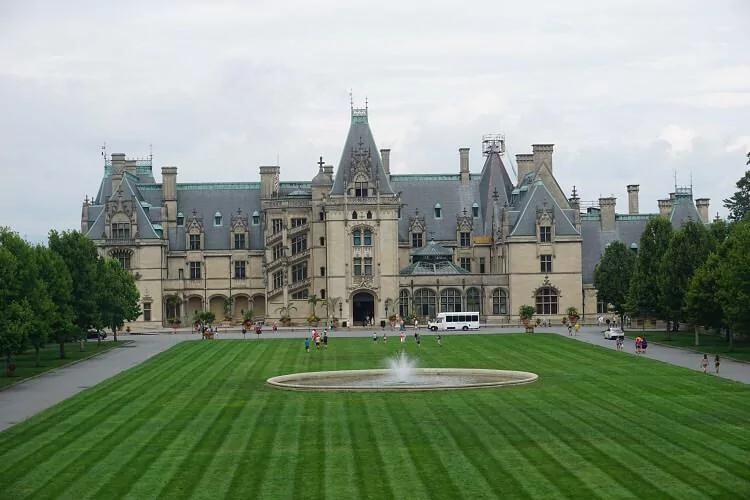 3. Asheville, North Carolina
You can find things to do at any time of year here whether you prefer outdoor adventure, soaking up the culture, or sightseeing. Start your visit to the Biltmore Estate, the largest home in the USA that was built by George Vanderbilt. From there, head to the River Arts District to admire all the art on display in the galleries as well as the street murals. You'll never go wrong simply wandering around downtown Asheville checking out the eclectic shops and stopping into some of the many craft breweries.
If you enjoy sunsets and tasty cocktails then you'll love Sky Bar. Get outside by taking a hike or a cruise along the Blue Ridge Parkway, or rent a tube and float down the French Broad River. If you enjoy taking in live music (like I do) there are plenty of options to do so every night of the week. Whether you're planning a family vacation, romantic getaway, or a solo/friends trip, you can't go wrong in Asheville!
4. Portland, Oregon
15. San Francisco, California
16. Seattle, Washington
22. Joshua Tree National Park
26. Sequoia National Park
When looking for USA bucket list destinations, Sequoia National Park is a place you won't want to overlook! There are tons of fun things to do in Sequoia National Park, but one of the most essential things to do is simply to see the enormous sequoia trees that give the park its name.
The sequoia trees found throughout this park are giants and can only be found in this one specific corner of the world. Even more interestingly, Sequoia boasts of being the location of the largest tree in the world—the General Sherman Tree!
It currently stands at 275 feet tall and 36 feet in diameter, so although Sequoias aren't the tallest trees in the world, they are definitely the largest when measured by volume. You will find the sight of them quite breathtaking and indescribable!
Other things you'll want to do here include hiking and enjoying the outdoors, especially hiking Moro Rock where you'll find awe-inspiring 360° panoramic views. It is a lovely hike at any time of day, but it's also one of the most amazing spots to enjoy the sunset. Plus, you'll also want to see other unique attractions in the park, such as visiting a historic log cabin made from a hollowed-out fallen trunk of a sequoia tree!
This location is unlike any place you'll find anywhere else in the world, so when you're looking for amazing bucket list spots to visit in the US you can't go wrong with adding Sequoia National Park to your list!
Submitted by Abi from Happy Go Abi.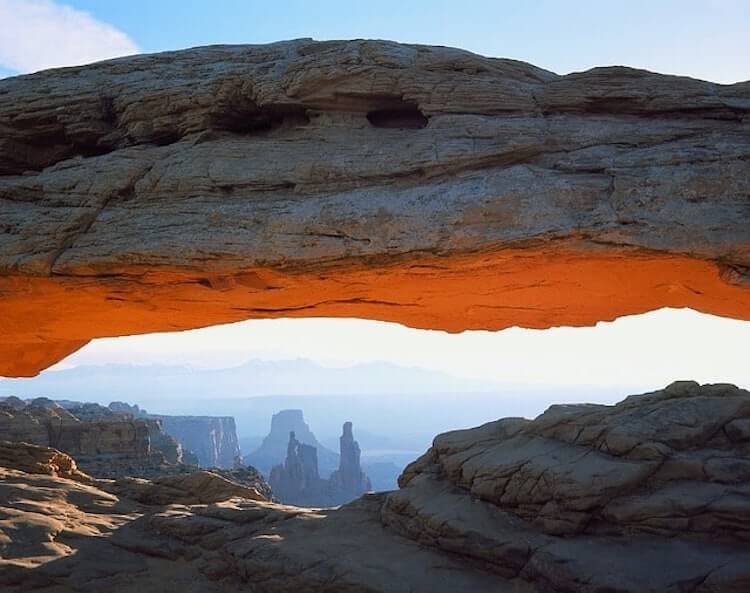 27. Canyonlands National Park
Utah has 5 National Parks and even though Zion and Arches are more popular, I think Canyonlands is one of the most beautiful National Parks in Utah. So, of course, it has to be included on a USA bucket list travel guide.
Canyonlands is divided into three areas – Island in the Sky, The Needles, and The Maze. Island in the Sky is the most popular area and only about 30 minutes away from Moab, Utah.
I also recommend hiking to Grand View. As the name suggests it is a Grand View of the Needles and the Maze. You can find the Grand View at the end of the Island in the Sky. It is a short, paved walk to take in the views. Here you can look out over the amazing scenery in the area.
28. Mt Rainier National Park
29. Lake Clark National Park
One of the best places in the world for brown bear viewing is definitely Lake Clark National Park in Alaska. This unique piece of wilderness can only be reached by bush plane and is known for its amazing landscapes. Volcanoes, sandy beaches, huge mountains, and rivers filled with salmon are a brown bear's playground.
Dream Destinations to Add To Your USA Bucket List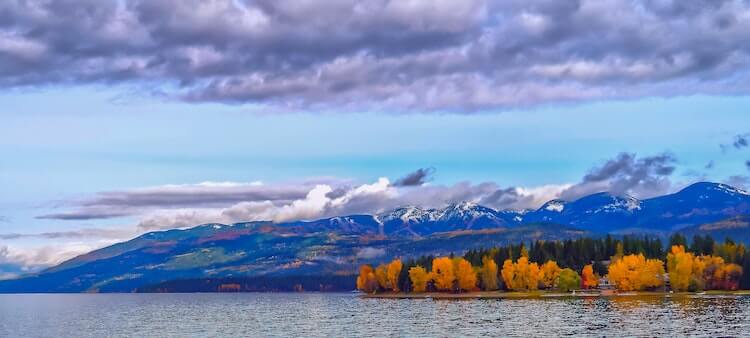 30. Whitefish, Montana
Whitefish, Montana is a dreamy and adventurous USA bucket list destination! Montana is the bordering state to Alberta, Canada, so when a long weekend rolled around, we'd hop in the truck and make our way to Whitefish, arriving about 5 hours later.
First of all, Whitefish is a city, but it's also the name of the ski resort and the lake. The city itself is charming with a small-town feel, while the mountainous backdrop is spectacular.
If you're feeling active, there are numerous things to do in Whitefish to keep you busy — kayaking, hiking, cycling, skiing, swimming, and rock climbing (to name a few). And, if you're an angler looking to do some fly fishing around Montana, you'll be happy to know that there are some awesome rivers and lakes in Whitefish.
Enjoy the morning wandering around town and grabbing a coffee from one of the cafes before hitting the beach, or the mountain trails.
To round off the day of activities (or beachside sunbathing), grab a craft beer at the trendy Bonsai Brewing Project, followed by a tasty meal at one of the many restaurants in the downtown area.
Whitefish truly is a year-round destination, with something for every type of traveler.
Submitted by Dariece from Goats on the Road.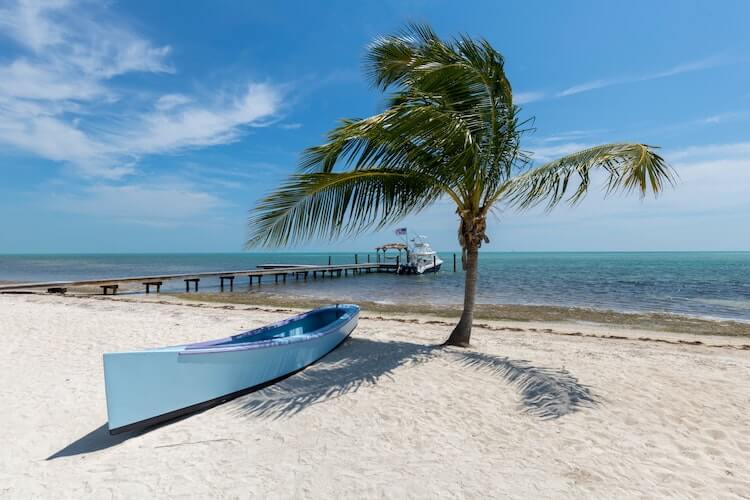 31. Florida Keys
Leaving Miami you'll head south and start crossing bridges until you reach Key Largo. From here you can spend your days beachcombing, relaxing, visiting John Pennekamp State Park, and snorkeling in the beautiful reefs that sit off the shores of the island.
Heading south from Key Largo you'll get to Islamorada, one of the most beautiful islands on the drive. Here you can find miles of white sand beaches, sand bars, the Florida Keys Brewing Company, the History of Diving Museum, and the famed Robbies where you can feed massive tarpons that jump out of the water. Continuing south you'll find yourself on the official overseas highway, a connection of bridges that link the islands of the Florida Keys together over bright Caribbean waters.
Moving on to Big Pine Key, get ready for a more rustic vibe as you set off by kayak to explore the extensive mangrove forests that line the gulf side of the island.
Finally reaching Key West, get ready to be busy. This island offers you not only the southernmost point of the continental United States, but a wide variety of adventures, activities, and recreations to indulge in during your stay.
The Florida Keys offers quintessential Americana paired with a tropical island vibe that is unique to the USA. It is the hallmark of this archipelago and the main reason to spend some time exploring this beautiful region.
32. Lake Tahoe, California
33. Skyline Drive, Virginia
34. Black Hills, South Dakota
35. Solvang, California
Located in Santa Barbara County, Solvang is an incredible destination to add to your USA bucket list! First of all, it is the cutest little Danish village complete with windmills, pastry shops selling tasty treats, and even an adorable Christmas shop.
The best part about visiting Solvang, though, is the fantastic wineries! For California, the Santa Ynez Valley and Solvang wineries are a bargain for wine tastings compared to their northern neighbors in Napa and Sonoma.
What I love about visiting the wineries here is the small-town feel and this part of the world is well known for crisp Chardonnays and earthy Pinot Noirs. Some places for wine tasting in the area include the city of Solvang itself, Los Olivos, and Santa Ynez.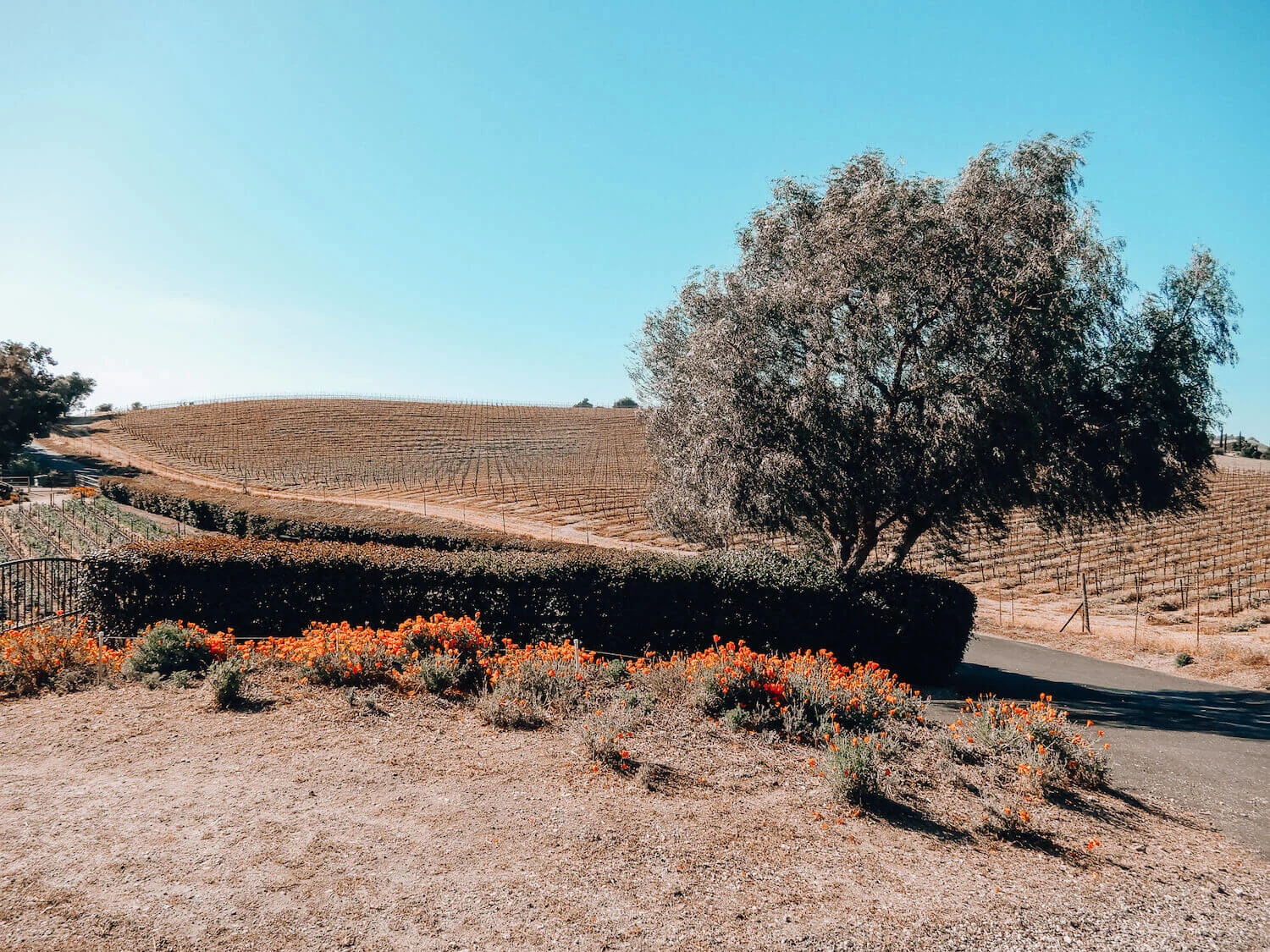 Which are our favorites? We loved the Consilience La Presa Petite Syrah at Sanger Family of Wines, the Wayward Son Pinot Noir from Carhartt Vineyard, and the Grenache Rose from Sunstone Vineyards. If you plan to take a road trip around California, this area is a must-visit for your USA travel bucket list.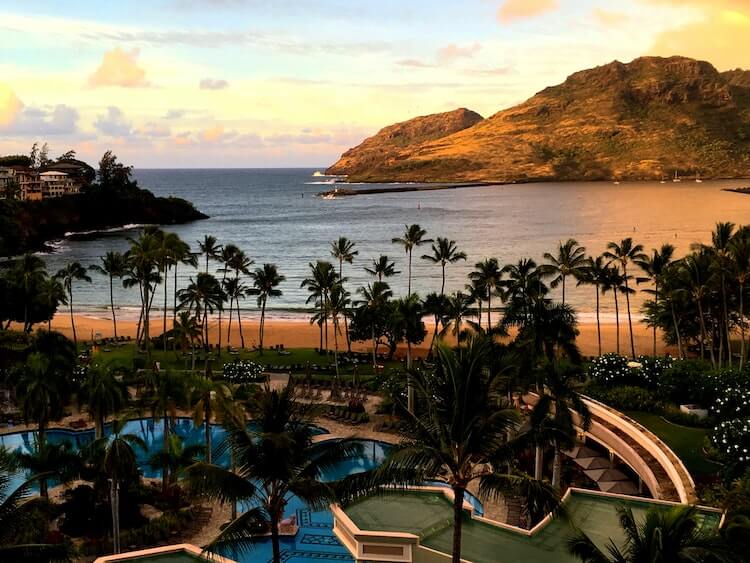 36. Maui, Hawai'i
Of all the islands in Hawai'i, the best one has got to be Maui. Maui offers a little bit of everything and is totally a bucket list destination in the United States. One of the reasons Maui is a US bucket list destination is that it is easily one of the most beautiful places in the country.
Not only that, but it offers a wide variety of activities for all. Maui has some great opportunities for adventure such as hiking, ziplining, surfing, and snorkeling. One of the most adventurous activities in Maui is to drive the Road to Hana. The road lends itself to endless waterfalls, hikes, and breathtaking views.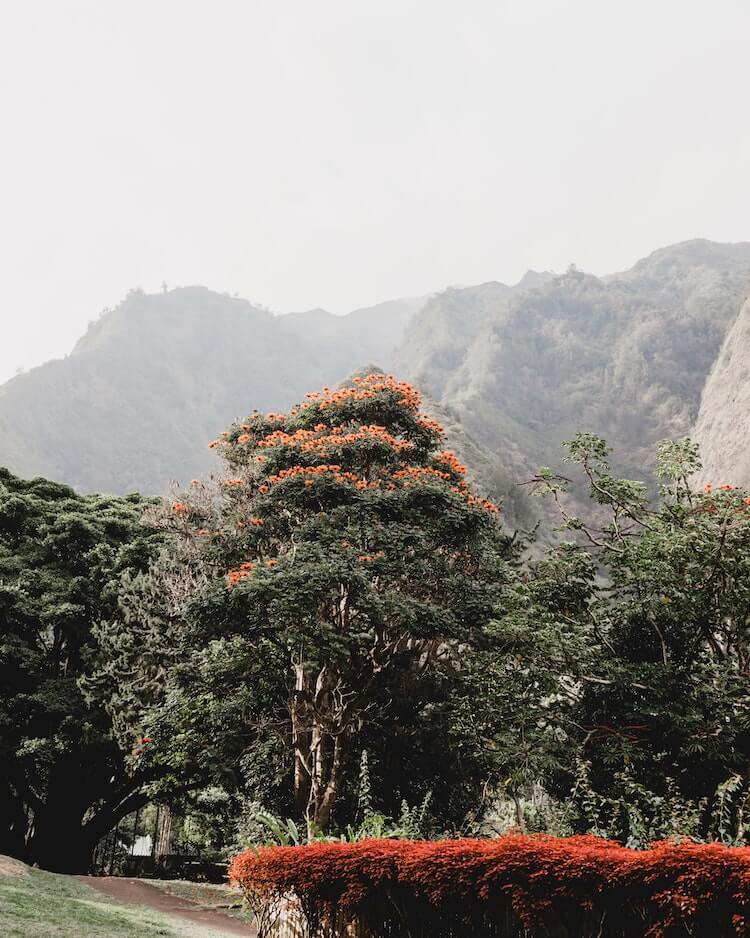 Catching the sunrise at the summit of Haleakala and then riding a mountain bike down the mountain is an out of this world experience on the island. But if you are not into the adventure, even just driving the road to Hana and taking in the views is amazing too! There are also a ton of resorts in Hawai'i that are perfect for enjoying the beach and other relaxing amenities.
Another popular thing to do in Maui is to go whale watching (mostly in the winter months) or take a sunset cruise off the coast. Maui also has some impeccable dining options such as Mama's Fish House in Paia. But in addition to this fine dining option, you can easily find some tasty authentic Hawai'ian food in Maui. If you have not been to Hawai'i yet I highly suggest Maui for the perfect USA bucket list item!
Submitted by Amanda from Patsey Family Travels.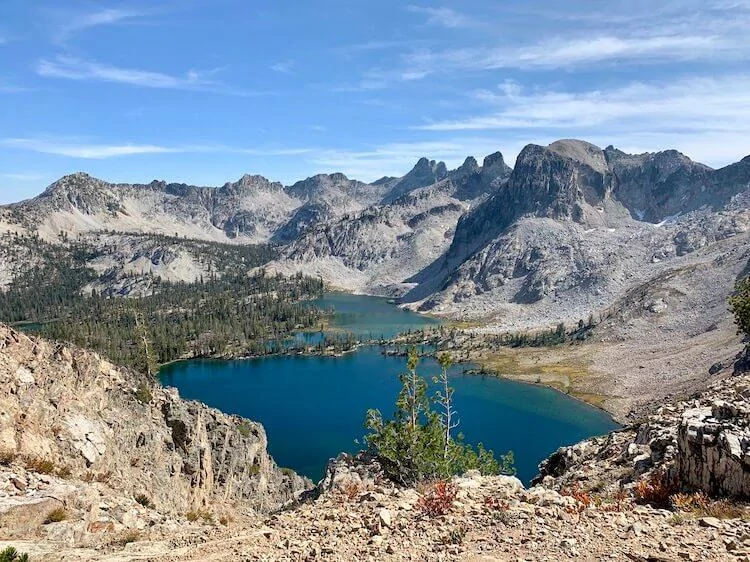 37. Sawtooth Mountains, Idaho
When a former coworker of mine mentioned their love for the Sawtooth Mountains of Idaho, these peaks moved to the top of my personal hiking bucket list. Now that I have backpacked and hiked in the Sawtooth Mountains myself, I know that this area should be added to every outdoor lover's US bucket list too!
My favorite experience in the Sawtooths is the hike to Alice Lake. While the ascent up to the lake is definitely steep, you'll be rewarded with gorgeous views of Alice Lake as well as the surrounding mountains, including Idaho's version of "El Capitan". The peaks in this area are commonly called the "Dragon's Back," because they look like the ridges you would find on a dragon.
It's easy to do the 12-mile trail to Alice Lake as a long day hike if you want to. But for a longer adventure, I suggest doing the whole 19-mile Alice Toxaway Loop as a 2-3 day backpacking trip.
You can camp out closer to Twin Lakes for a little extra solitude in the wilderness. It's a relatively easy-going backpacking trip with tons of gorgeous views! Opt to visit in September if you can to catch the cool Fall temps and avoid the summertime crowds.
After your hike, I highly recommend treating yourself to some delicious food in the nearby town of Stanley, Idaho, followed by a relaxing dip in the hot springs nearby (there's one nestled right along the river if you can find it!).
Submitted by Allison from She Dreams of Alpine.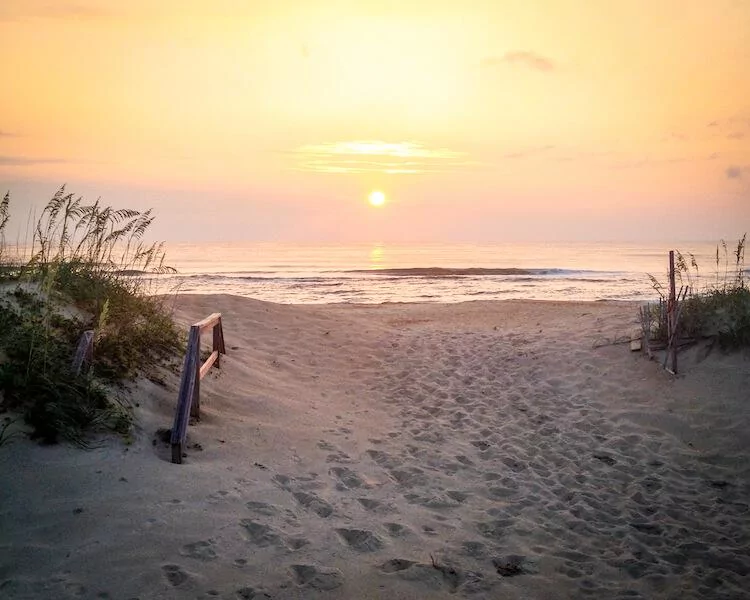 38. Outer Banks, North Carolina
North Carolina's Outer Banks are a collection of barrier islands with gorgeous beaches, delicious seafood, and some of the most important (and beautiful) historic lighthouses in the country.
There are important historic sites to explore, like the place where the Wright Brothers flew the first airplane and the site of the Lost Colony of Roanoke. But of course, the real draw are the fantastic beaches like the ones at Cape Hatteras National Seashore.
The most picturesque lighthouses here include Bodie Lighthouse, Hatteras Lighthouse, and the charming Manteo Lighthouse. Most lighthouses in the area can actually be toured and offer gorgeous photography opportunities from the tops of the towers.
And of course, no trip to the Outer Banks is complete without seeing the area's gorgeous wild horses! You can go on a tour which will help you see them from a safe distance so that you don't disturb them or get hurt yourself.
The best towns in the Outer Banks to stay in are Manteo, Nags Head, and Corolla. If you want something a little more secluded, head to Ocracoke which is on a separate island only reachable by ferry.
Submitted by Stephanie from History Fangirl.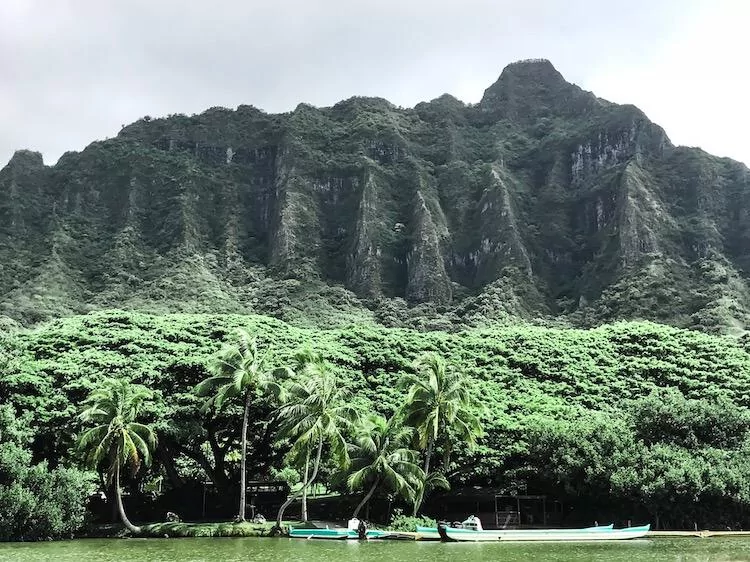 39. Oahu, Hawai'i
One of the most beautiful bucket list destinations in the US is the Hawai'ian island of Oahu. As the home of the state's capital city, this tropical paradise is filled with plenty of opportunities for natural beauty, tasty cuisine, beach relaxation, history, and culture.
Nature lovers will love the waterfall hike to Manoa Falls, the sunrise views from the Lanikai Pillbox lookout, and the aquarium-like snorkeling at Three Tables on the North Shore. Those looking for a relaxing day on the beach will love the powdery white sand on the shores of Kailua Beach on the windward side.
Waikiki Beach offers a more action-packed beach day with shops and restaurants lining the sand.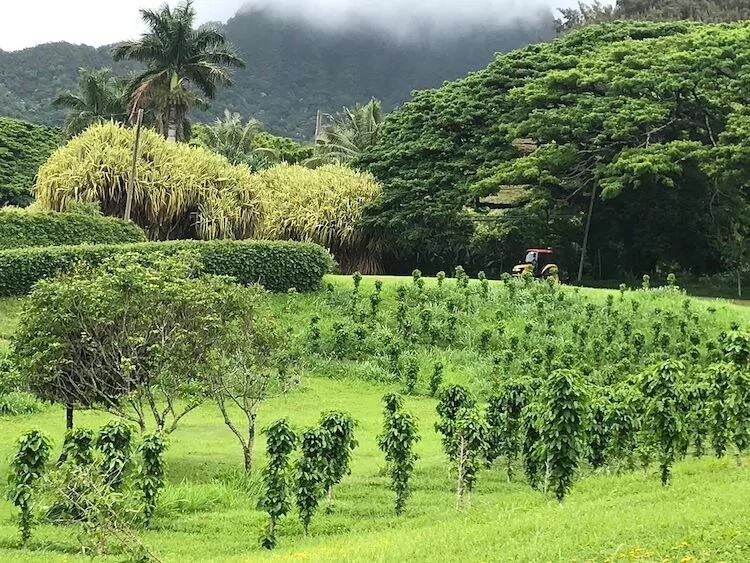 Honolulu offers plenty of options for exploring the history of this beautiful island at the Pearl Harbor Memorial where visitors can take the ferry out to the USS Arizona. Iolani Palace also offers a taste of Hawai'i's royal past. Tropical Macadamia Nut Farm offers sweet tours of its farms along with a personal fire dancing show and lei making.
Next door at Kualoa Ranch, movie buffs will love exploring the valley via jeep, ATV, or zip line, where many movies were filmed like Jurassic Park and Kong Skull Island.
Whether you are looking for a relaxing destination or an activity-packed adventure, spending your trip on Oahu while munching on shrimp plates, shave ice, and kalua pork, is sure to be absolute paradise.
Submitted by Sierra from Free to Travel Mama.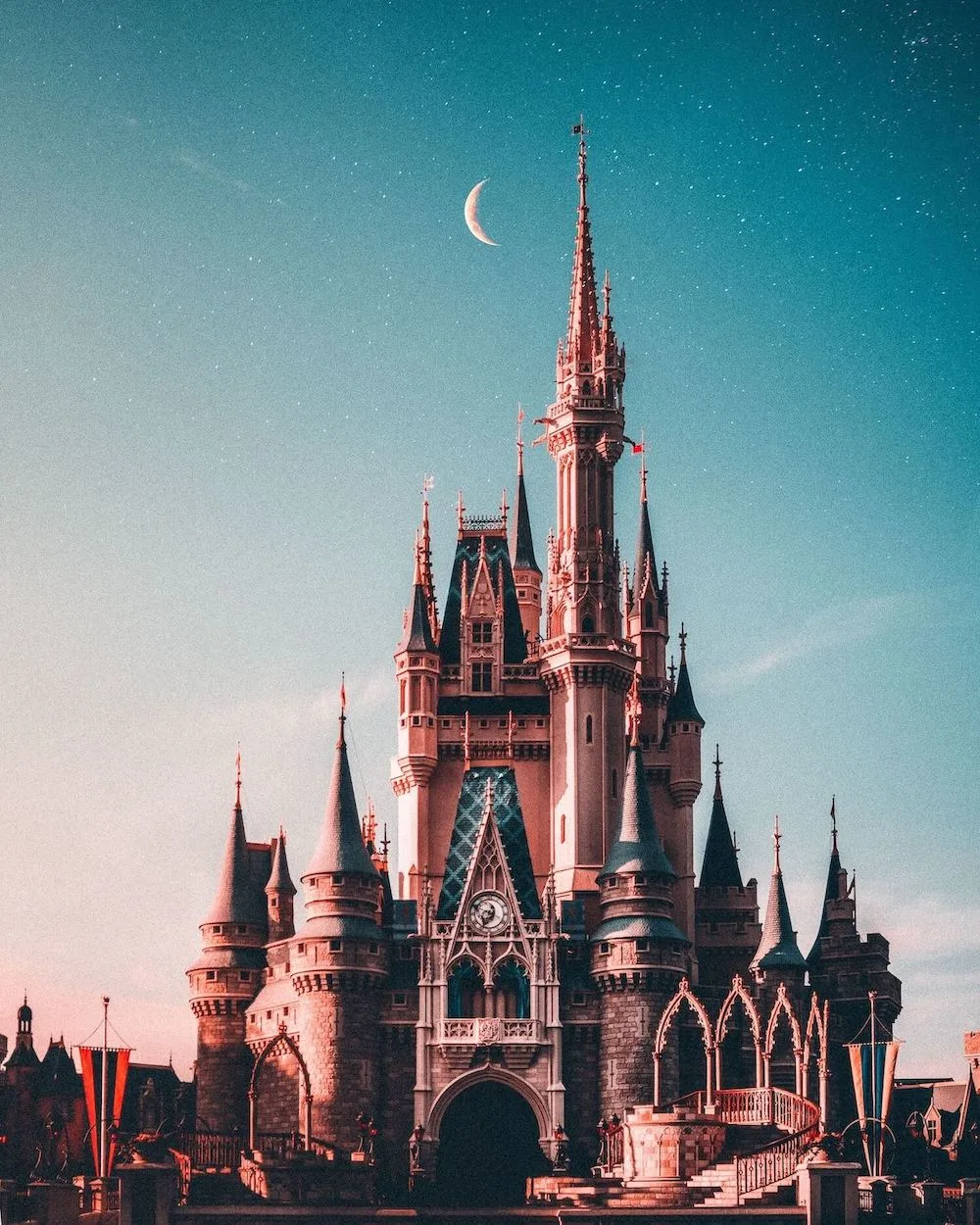 40. Walt Disney World
If there is one place you absolutely NEED to add to your USA bucket list places to see before you die, it has to be the happiest place on earth, right? Located in Orlando, Florida, Walt Disney World has four major parks: Magic Kingdom, Epcot, Animal Kingdom, and Disney's Hollywood Studios. They also have Blizzard Beach and Disney's Typhoon Lagoon.
Aside from that, you can stroll around Disney Springs, get a bite to eat on Disney's Boardwalk, and maybe even check out ESPN Wide World of Sports Complex.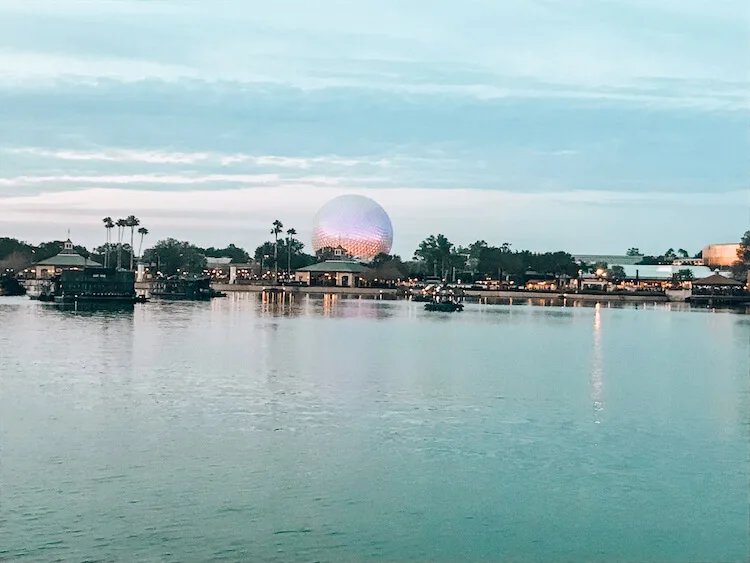 You could definitely spend a full week just exploring the ins and outs of this magical place, but if you're short on time, our favorite park is hands-down Epcot. We even have a guide all about eating and drinking your way through Epcot on our podcast!
So whether you're visiting in January during the off-season or going with kids during summer, this place is nostalgic and fun no matter your age!
Which of these USA bucket list destinations have you visited? Which USA bucket list spot would you most like to visit? Let us know in the comments!
Pin it here!