Some posts on this site contain affiliate links, meaning if you book or buy something through one of these links, I may earn a small commission (at no additional cost to you!). Read the full disclosure policy here.
---
How many places can you eat and drink your way around 11 countries in just one day? With Epcot, it's all possible! When we first set out to create our own food and bar crawl through Epcot, we knew we had to focus on the World Showcase's unique and fun 11 countries.
From margaritas and nachos in Mexico to sushi and sake in Japan, we made our way around Epcot, feasting on the best treats and enjoying various alcoholic beverages from around the world! And now we're showing you how to do the same!
While you're making your way around Epcot, be sure to take in the authentic-looking architecture in places like the China Pavillion, the Italian fountain, and even a German beer hall. Aside from eating and drinking around Epcot, there are fantastic shops, rides, and other attractions around to enjoy!
What is your favorite food and drink from Epcot? Also, what would you love to hear more about on the podcast? Specific destination guides? Travel tips? Let us know! We can be reached on Twitter @wwhoneymoon, Instagram @worldwidehoneymoon, or you can email me at [email protected].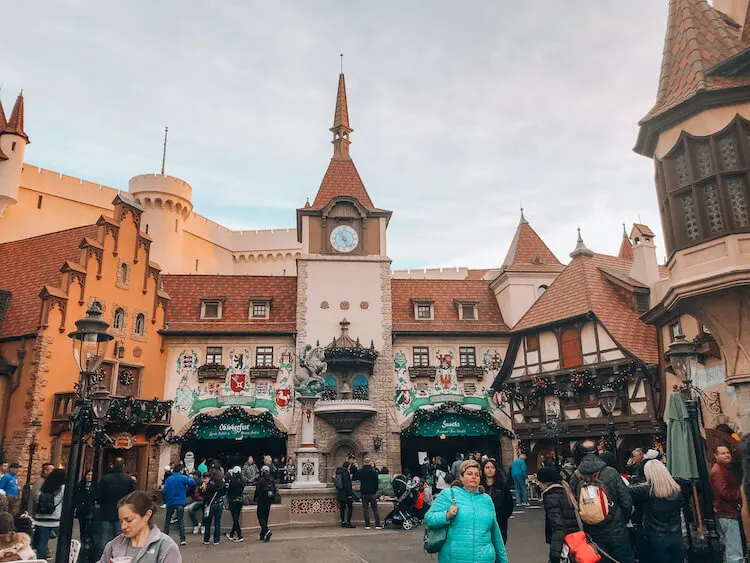 Time Stamps Best Epcot Drink Around the World Plus Food Tour:
0:19- Intro
0:36- Topic
5:45- Updates/chat
7:45- Epcot overview plus Epcot drink around the world tour with food tips
11:29- Stop #1 on the Epcot drink around the world tour with food: Mexico
13:39- Stop #2 on the Epcot bar and food crawl: Norway
17:22- Stop #3: China
20:08- Stop #4: Germany
21:39- Stop #5: Italy
23:38- Stop #6: United States
25:35- Stop #7: Japan
27:47- Stop #8 around the World Showcase at Epcot: Morocco
31:44- Stop #9: France
33:36- Stop #10: United Kingdom
35:20- Stop #11 to finish up the Epcot drink around the world tour with food: Canada
37:43- Where to stay near Epcot at Disney World
40:30- Wrap up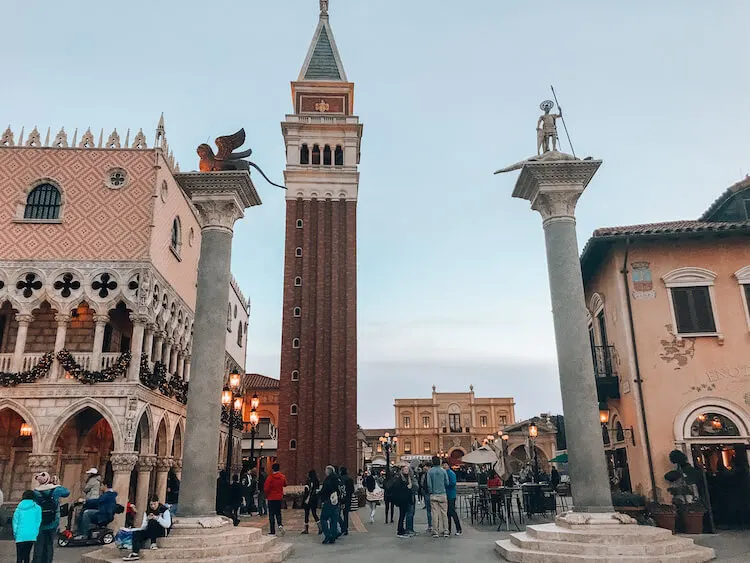 Helpful Links and Further Reading:
Where to Stay at Disney:

Budget: Disney All-Star Movie Resort (Read reviews and book on TripAdvisor | Agoda)
Mid-Range: The Cabin's at Disney's Fort Wilderness Resort (Read reviews and book on TripAdvisor | Agoda)
Luxury: Disney's Grand Floridian Resort (Read reviews and book on TripAdvisor | Agoda) or Disney's Polynesian Village Resort (Read reviews and book on TripAdvisor | Agoda)
Hint: You can save more money by not staying on Disney's property. Instead, check out these hotels nearby:
Tips for the Epcot Food and Drinks Tour:

For sit down restaurants, be sure to make reservations well ahead of time! Quick service stations you don't need reservations.
Don't forget travel insurance! We love World Nomads for its easy to understand quotes and good coverage options!
Get your flights to Disney on Skyscanner. It includes all airlines to ensure you're getting the best deal! There are great discount airlines that fly to Orlando!
Wear comfy walking shoes (I love my Keds) and a cute dress for ladies or jeans and a nice shirt for men.

Guide to Disney Food and Bar Crawl:

Stop #1: Mexico
Stop #2: Norway

Restaurant: Kringla Bakeri Og Kafe
What to eat: kringla (sweet Nordic style pretzel with almonds or chocolate)
What to drink: Viking coffee (with Bailey's and coffee liquor), beer
Sit down restaurant: Akershus Royal Banquet Hall where you can get salmon, potato dumplings, meatballs, and Aquavit

Stop #3: China

Restaurant: Lotus Blossom Cafe
What to eat: potstickers and egg rolls
What to drink: Tsing Tao beer and plum wine

Stop #4: Germany

Restaurant: Sommerfest
What to eat: bratwurst, potato salad, apple strudel, pretzels
What to drink: Dunkel, Grapefruit Hefeweizen, Riesling wine

Stop #5: Italy

Restaurant: Tutto Gusto Wine Cellar
What to eat: cheese or olive platter, lasagna, ravioli, cannoli
What to drink: Italian wine (or the sit-down restaurant has an Italian margarita with limoncello)

Stop #6: United States

Walk around Hall of Presidents

Stop #7: Japan

Restaurant: Katsura Grill
What to eat: sushi, ramen, udon noodles, green tea ice cream
What to drink: sake, Sapporo, Kirin draft beer

Stop #8: Morocco

Restaurant: Tangierine Cafe
What to eat: shawarma, pastries, hummus
What to drink: specialty coffee
Sit-down restaurant Restaurant Marrakesh has tangine!
We recommend sitting down for a meal here!

Stop #9: France
Stop #10: United Kingdom

Restaurant: Yorkshire County Fish Shop
What to eat: fish and chips
What to drink: Harp beer or Bass ale
Rose & Crown Pub has vegan fish and chips and has a ton of drinks like beer flights, Scottish whisky, etc.

Stop #11: Canada
How You Can Help:
Pin it here!