Some posts on this site contain affiliate links, meaning if you book or buy something through one of these links, I may earn a small commission (at no additional cost to you!). Read the full disclosure policy here.
---
Want more Disney? Check out our podcast episode!
Visiting Disney World in January sounds like an unusual idea. However, if you have flexibility, it can be a fantastic way to avoid crowds and enjoy the cooler weather in Florida!
Chris and I visited Disney World in January one year for the Disney World Marathon, and had the best time exploring the parks with fewer tourists and could enjoy great discounts on flights and even some accommodation!
So use these tips for touring Disney World and see how you can make the most of your time in the off-season.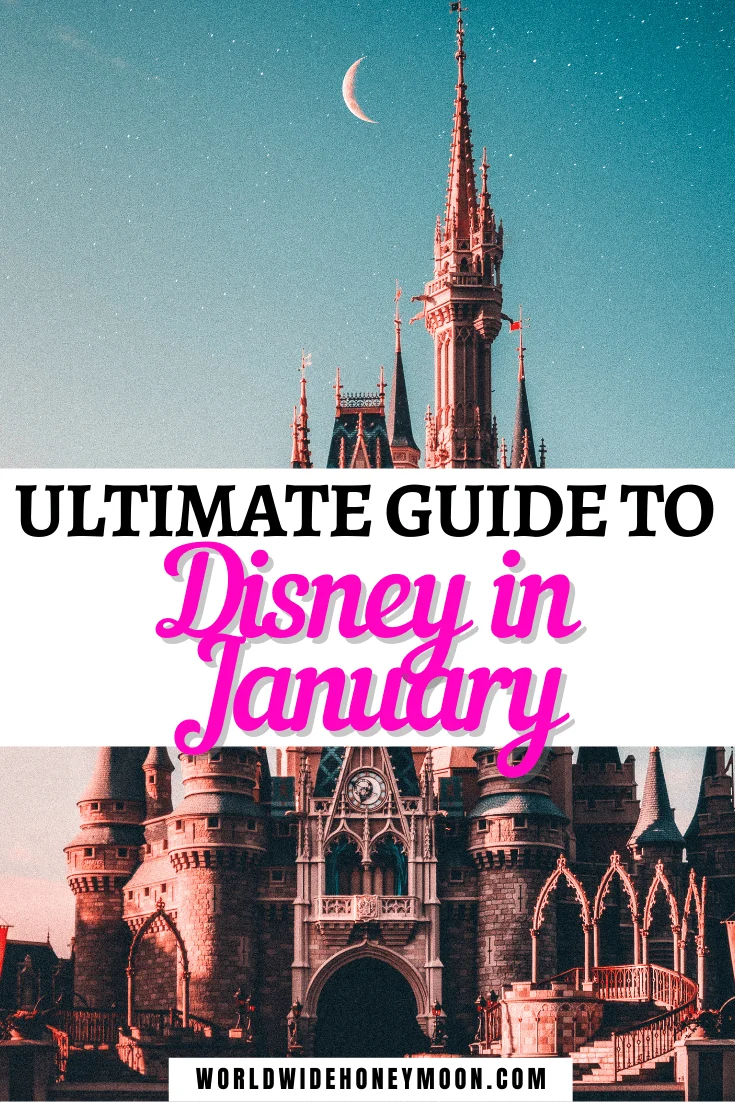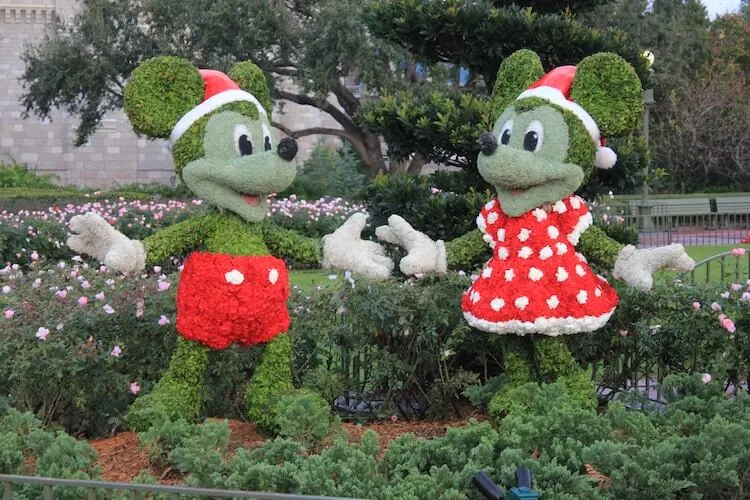 1. Avoid Holidays/Holiday Weekends While Visiting Disney World in January
If you are traveling to Disney World in the winter, you'll want to avoid holidays and holiday weekends to dodge crowds and higher costs. While most of January at Disney World is pretty slow, New Years Day and even a holiday weekend like MLK Day will bring in crowds, especially families who have school holidays.
Be sure to avoid those weekends and go during the week or weekends outside of that time frame! We love checking the crowd calendar and on Disney's website to see when it is the cheapest to purchase tickets.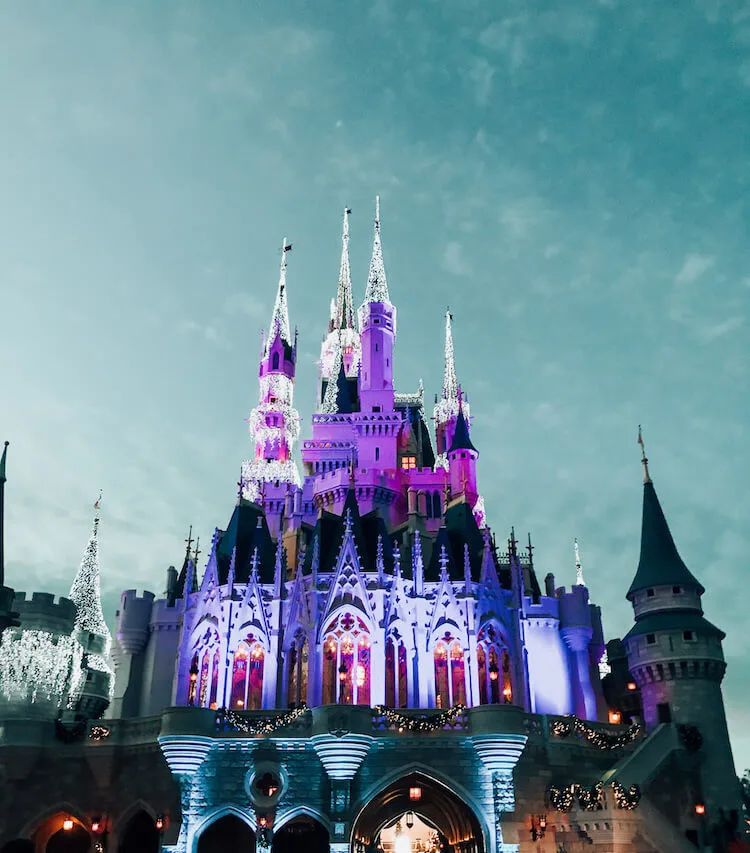 2. Staying Multiple Days and Going Later On in the Day Saves Money on Tickets to Disney World
Did you know you get a better rate for multi-day tickets to Disney? Tickets for one day at one park start around $109 but decrease by over half if you go 10 days.
Okay, how many people actually visit Disney World for 10 days? But even going for 3 days versus 1 day at Disney World could save you $10 or so per person.
And, if you'd like to save even more money, or enjoy sleeping in, purchase the Mid-Day Magic Ticket (starting at $160.88 for 2 days) or the Mid-Day Magic Ticket with Park Hopper Option ($230.88 for 2 days). This allows you entrance to the parks after 12 pm for a cheaper price!
3. If You're a Runner, Definitely Come for the Run Disney World Marathon Series! If Not, Avoid the First Week of January.
We did happen to visit specifically for the Disney World Marathon, however, it wasn't nearly as crowded as we thought it would be for the race weekend. The race weekend is typically the first or second week of January, starting on a Thursday and ending on Sunday, with the Expo starting that Wednesday.
Each day is a race starting with the 5K, 10K, Half Marathon, and Marathon. Some people can elect to do the Dopey Challenge (run all of these races) or the Goofy Challenge (run the half and the full).
If you're a runner, I highly recommend this race weekend! It was a lot of fun running through Magic Kingdom at Disney World and ending at Epcot for the half marathon, and marathoners get to run through all of the parks including Animal Kingdom.
We had a blast exploring Disney World in January pre and post-race without a lot of crowds, so if you come during this time, you'll definitely be able to see a lot! And if you don't like running, the races end before or around the time that the parks open.
You can also skip this weekend altogether (January 8-12 in 2020) and visit another weekend in January!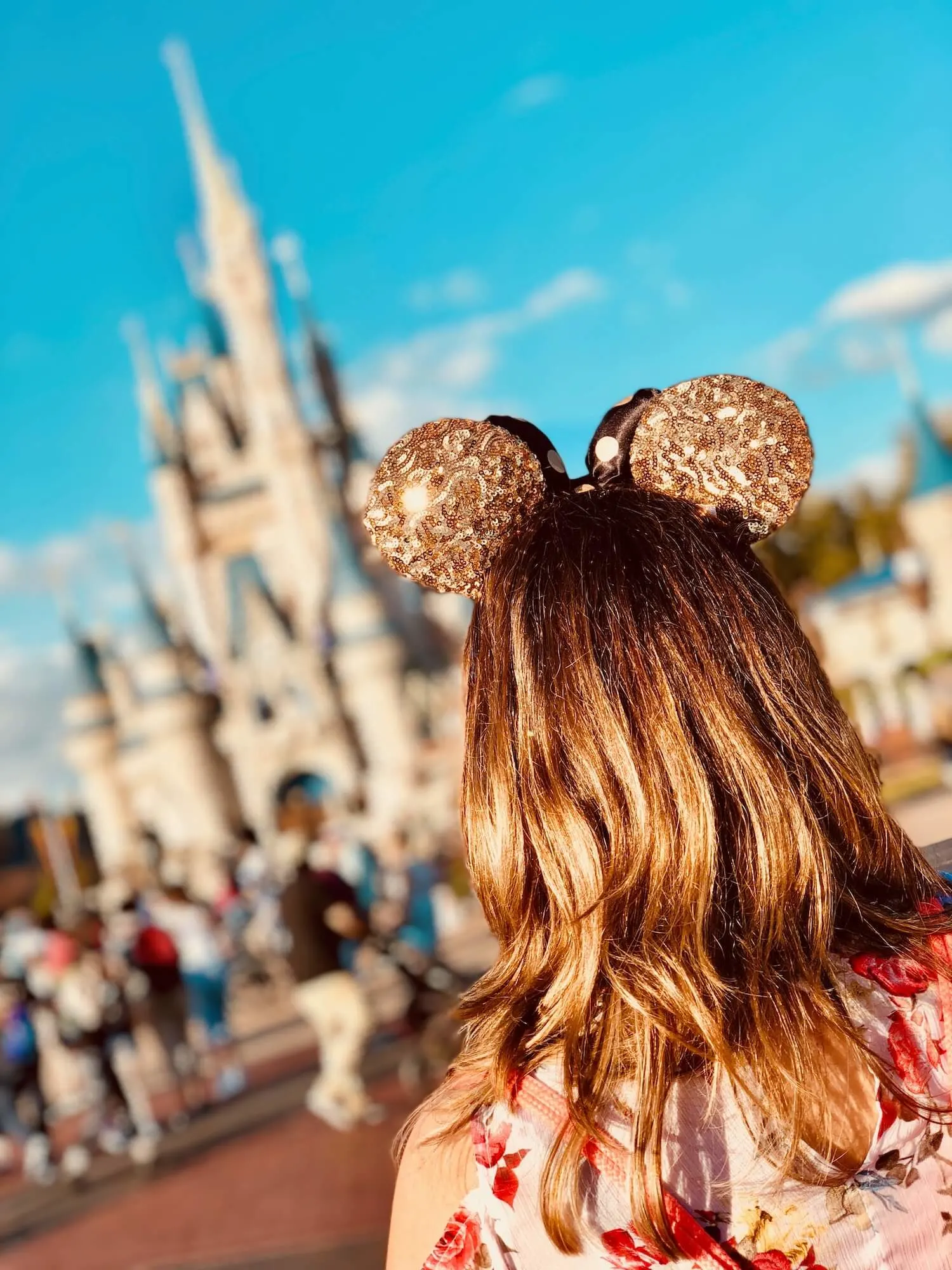 4. Check the Weather for Disney World in January.
Florida weather, in general, can be unpredictable, so when it comes to January at Disney World, check the weather.
There have been years when the temperatures feel like summer and it is hot and humid, and years where it is really chilly. When we went last year, it was right around freezing temperature of 32ºF (0ºC) in the early morning but warmed up to 50ºF (10ºC) later in the day.
Now while we happened to be there during a cold front, average temperatures for January are around 71ºF (22ºC) during the day and 49ºF (9ºC) at night.
The good thing about visiting Disney World in the winter is that it has less rain and precipitation than in the summer! So enjoy the days without the scorching summer heat and rain.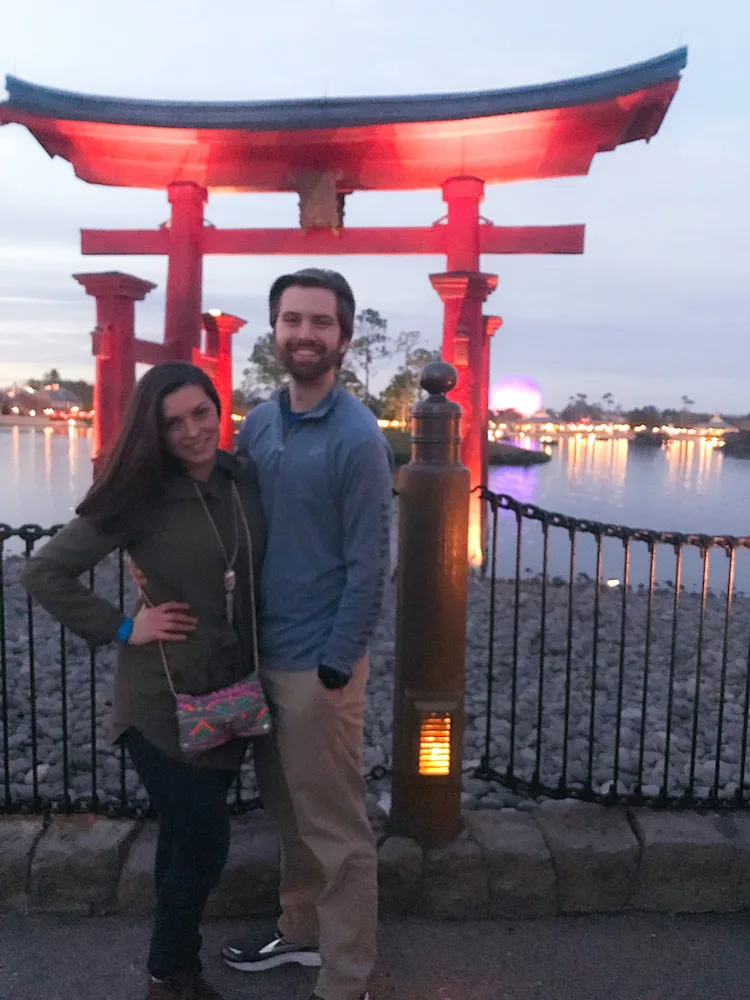 5. Pack Layers!
Like I said above, the winter weather at Disney World can vary greatly. While it won't snow or be super cold, you'll want to pack a jacket (I love this one that is perfect for the fall-like weather that Disney may experience in January), and perhaps a scarf and/or gloves for the morning.
Also, be sure to wear layers like a cardigan and a short-sleeve underneath with jeans and comfortable boots for walking.
For men, wear jeans, comfortable walking shoes, and pack a pullover sweater for chilly evenings. Of course, a scarf and gloves may be wise in the morning too.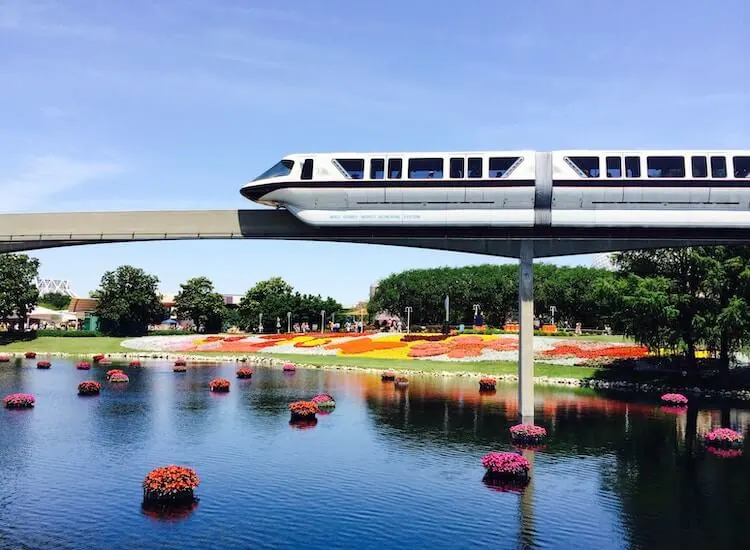 6. You Can Find Great Deals by Not Staying on the Monorail Line.
Disney World hotels can range from uber-luxurious (and expensive) to fairly cheap during your stay. But one rule of thumb when it comes to visiting Disney World, whether in January or another time of year is to not stay at a hotel connected to the Monorail if you want to save money.
We went with a group of friends and rented one of the cozy log cabins at The Cabins at Disney's Fort Wilderness Resort. While a steep price starting in the $350 range per night, if splitting with a group, it can be very affordable.
But if you would like to save more money during your trip to Disney World, opt to stay off the grounds. The surrounding area has plenty of hotels to stay at during your trip that is far cheaper. Here are some great hotels to check out in the area that even offer free shuttle service to Disney and Universal Studios:
Hilton Grand Vacations at Tuscany Village. This place offers heated swimming pools, a spa, free parking, and a fitness center. At only around $100 per night in January, it is the perfect place to keep you on budget.
The Point Hotel & Suites. Make this your home away from home during your time visiting Orlando and Disney World with an outdoor pool and hot tub, fitness center, on-site and poolside dining, and room service. Enjoy this nice hotel for only around $100 per night.
Hawthorn Suites by Wyndham Orlando Lake Buena Vista. At around $100 per night, you'll be an easy shuttle ride to the parks with plenty of money in your wallet. Enjoy free breakfast, a game room, fitness room, heated pool, and hot tub.
If you choose to stay at Disney World, here are some great hotels based on your budget!
Budget: Disney All-Star Movies Resort. At around $150 per night, this is a great budget option that includes a free shuttle service to the parks, a bar/lounge, pool, free airport transportation, and more!
Mid-Range: Disney's Port Orleans Resort-Riverside. Costing a bit more at around $300 per night, it does include all of the amenities as the budget option but has more of that Disney charm you'd look for. This place is full of Southern Charm with the Princess and the Frog theme throughout.
Luxury: Disney's Grand Floridian Resort & Spa. Feel pampered at this resort and spa, right on the monorail. Because if you're living luxuriously at Disney, this is the place to do it. It is pricey, at $760+ per night, but you'll love the white sand beach, Disney-themed live orchestra playing in the lobby, and lovely spa at this gorgeous hotel.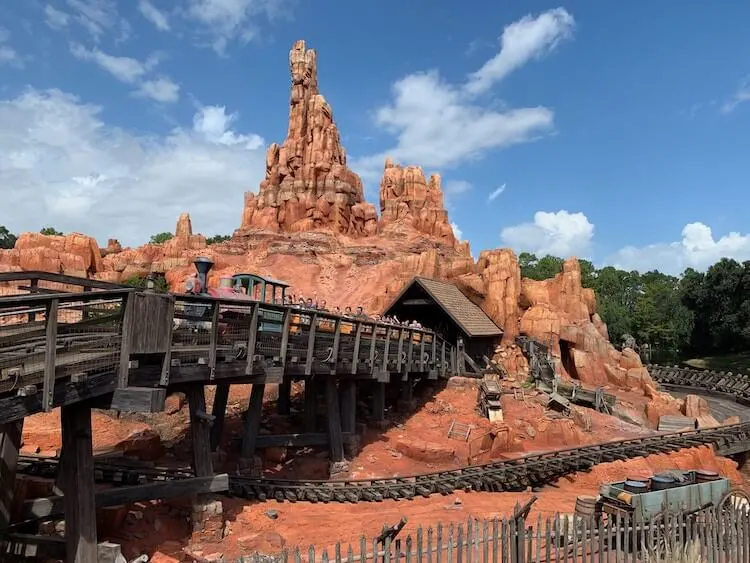 7. Figure Out Transportation Options Around Disney Parks.
There are plenty of options as far as transportation goes around Disney World. So don't worry about needing a car, because if you stay at a Disney Resort or even the hotels I mentioned above, you'll get a complimentary shuttle service to the parks.
So once you get to the parks, here are the ways to get around:
Monorail: Many resorts on Disney World's property, such as Polynesian Village, Grand Floridian, and the Contemporary Resort are connected to the Monorail, making it easy to get around by hopping on their free, subway-like system to the Magic Kingdom and the Transportation Center.
Buses: For the other resorts at Disney, and to get from park to park, the buses are readily available. Check their bus

schedule here

!
Boats: Another fun form of transportation is to take the boat from many Disney resort hotels including the Grand Floridian, Wilderness Lodge, Fort Wilderness Resort, etc. to the various parks!
Minnie Vans: And for a practical, fast, and adorable way to get around, the Minnie Vans, connected by Lyft, is a way to get to where you'd like to go by car. Just like Lyft, you order it, and it'll take you anywhere around the Disney World Resort or to the airport. This option does cost money.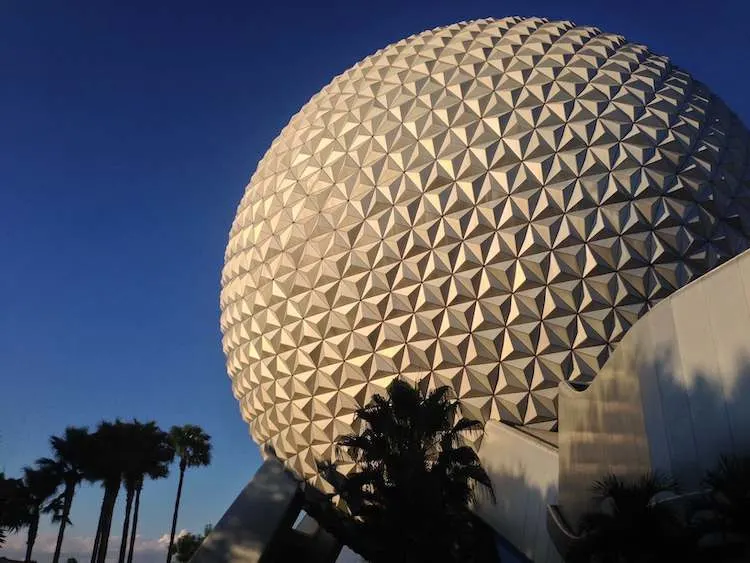 8. Fast Pass Isn't Necessary Unless You Plan to Visit on Busy Days.
When you visit Disney World, you get 3 Fast Passes per day to use on a ride or attraction and can reserve more on a first-come, first-serve basis. However, when we traveled to Disney World in January, we noticed that the lines weren't that long, and we didn't mind the shorter wait. So we didn't bother with Fast Pass. And this was during the marathon weekend!
If you avoid the marathon weekend and holidays, you'll likely not need to make any Fast Pass reservations! Or you could save up your 3 Fast Passes for the very best rides and attractions where available to avoid any lines!
However, be sure to check the crowd checker for the dates you're going to decide to reserve any Fast Passes.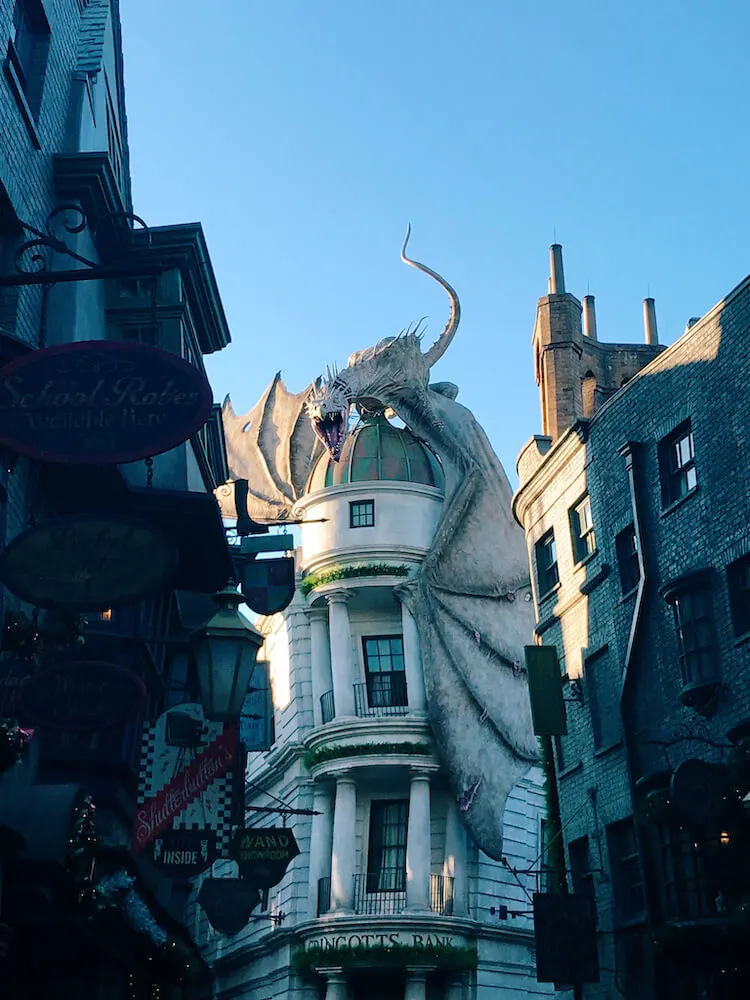 9. Be sure to check out Universal Studios and Harry Potter World while you're there!
I don't know about you, but we aren't down in Orlando, Florida often. So while we took the time to visit Disney World (our favorite is Epcot), we also made sure to check out Universal Studios and, most notably, Harry Potter World while we were there!
Just take a Lyft or Uber ride over and enjoy the magical sites of Harry Potter World for the day, try some Butter Beer, or perhaps find your perfect wand! As avid Harry Potter fans, it was incredible and I almost cried it was so lifelike.
Orlando, after all, isn't just all about Disney World, there is so much to do that you've got to check that out while you're there too!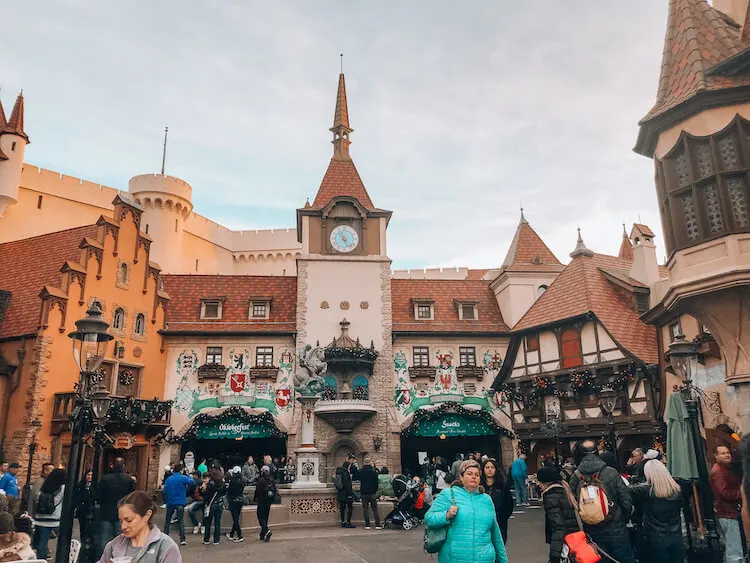 10. Reserve Hotels and Flights in Advance for January at Disney World!
When it comes to traveling to popular destinations, even in the off-season, I always recommend purchasing hotels and flights early on.
For hotels, I love comparing reviews and booking the cheapest option on TripAdvisor, Booking.com, or Agoda. For flights, I love Skyscanner. It combines various airlines to make sure you get the real best deal. You can also set alerts to find out when the price drops to book! For our January trip to Disney World, we snagged a great flight with Frontier Airlines for under $200 per person!
Booking in advance will save you the stress and worry of not finding those deals later on.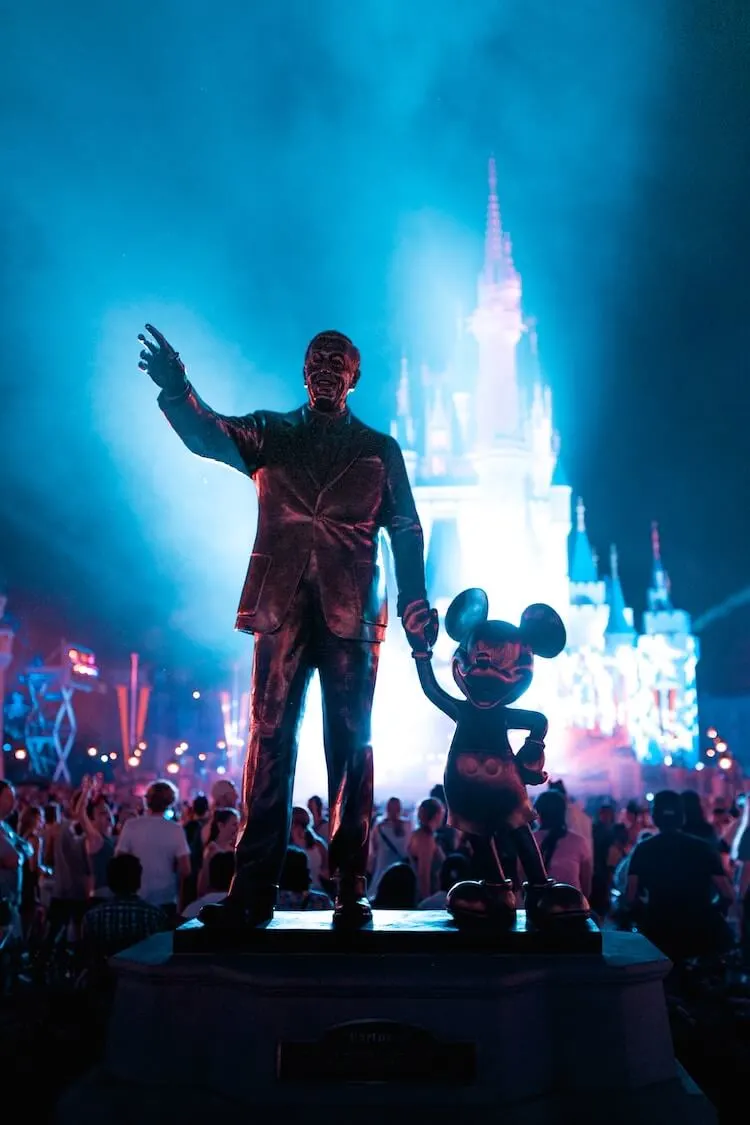 Disney World is truly a bucket list destination. We loved visiting in January and would recommend it to anyone. The weather, while a chance of being chillier, is much more favorable than the hot and humid days of summer, the crowds are fewer with kids back in school, and it overall is a lot of fun to walk around without the hoards of people. We enjoyed every second exploring Magic Kingdom and Epcot during our short stay, and we hope you enjoy your January visit to Disney World too!
Would you visit Disney World in January? When would you like to go? Let us know in the comments!
Want more US travel ideas? Check these posts out!
Pin it here!