Some posts on this site contain affiliate links, meaning if you book or buy something through one of these links, I may earn a small commission (at no additional cost to you!). Read the full disclosure policy here.
---
3 days in Portland, Maine is the perfect amount of time. With lovely lighthouses, a booming food scene, and romantic streets to wander, you'll wonder why you haven't visited sooner…and you'll start to plan your next visit immediately! So check out this amazing weekend in Portland, Maine itinerary, and fall in love with this New England town yourself.
I was lucky enough to visit Portland for the Women in Travel Summit and went a couple of days ahead of time to explore and fall deeper in love with this amazing city.
And, like all places that I fall in love with but Chris didn't get to go to, I added it to the list of places I'm immediately taking him to for a romantic weekend (just like Asheville)! So read on to learn the perfect way to enjoy Portland, Maine.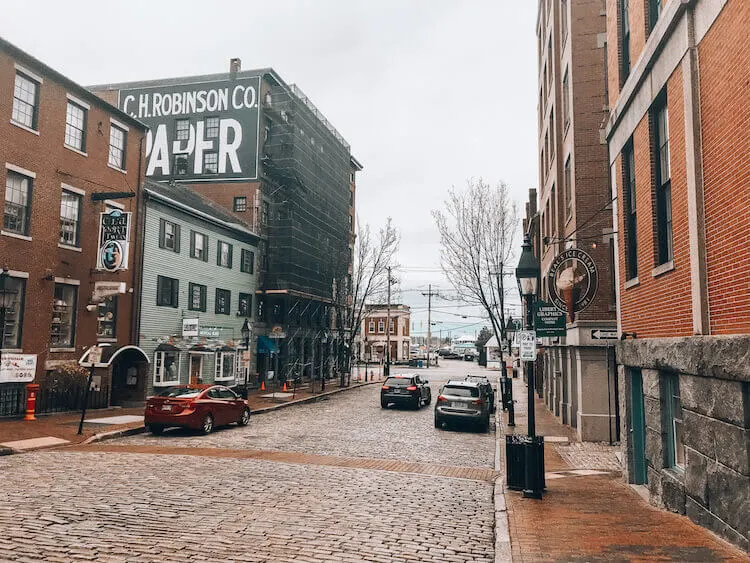 Best Things to Do in Portland Maine | Things to do During Your 3 Days in Portland Maine
For a smaller city, Portland has no shortage of amazing things to do to make your stay incredible. So check out the best things to do in Portland, Maine here!
Eat (and drink) your way around the city. I go into depth about restaurants and bars below, but I definitely recommend eating all the food this city has and checking out great bars. Similar to Asheville, Seattle, or Portland, OR, the beer scene here is incredible!
Take a Brewery Tour! The Maine Brews Cruise was an absolute blast with our knowledgeable and hilarious guide taking us to the best breweries, distilleries, and wineries the city has to offer.
Visit the islands. There are so many islands outside of Portland to visit! I ended up taking a bike tour around Peaks Island. We took the ferry over and biked around, seeing the cutest shops, beaches, and lookout points across the island.
Visit some lighthouses! I can't believe I've gotten this far and not mentioned that you need to see these! And the Real Portland Tour takes you around and gives you a great history lesson! Visit important lighthouses like Portland Head Light, which is absolutely stunning (and the lighthouse you think of when you think of Maine). You also visit a couple of other amazingly cute lighthouses as well as other fantastic spots around Portland.
Find some lobsters! Lucky Catch Cruises offers you the opportunity to catch your own lobster, learn all about the lobster industry, and you can even take your catch over to Portland Lobster Company for a tasty meal afterward.
Take a food tour. I mean, if you're in the best town for food in the US, you may as well take a tour based on food, right? This is a great tour to introduce you to Portland's best meals.
Visit Acadia National Park. Whether it is a day trip or you stay for a couple of days, get out to one of the US's best national parks! Admire the water, the foliage, and more as you hike around Acadia.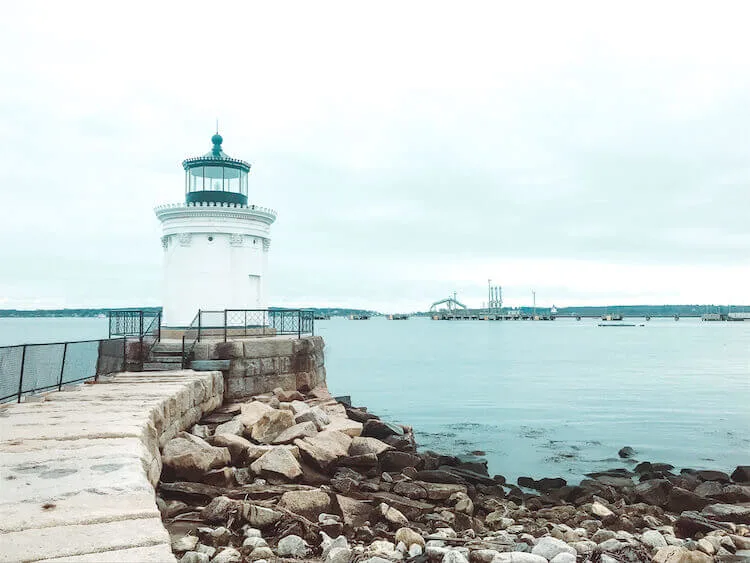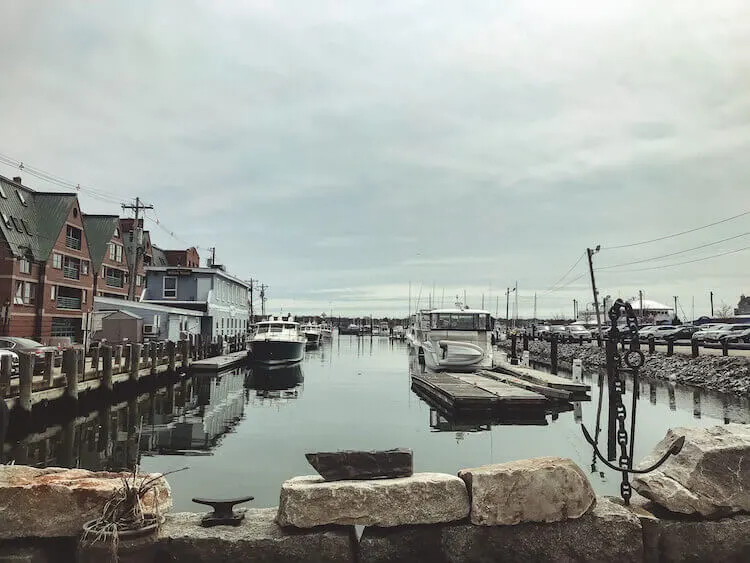 3 Days in Portland Maine Itinerary
Planning your perfect long-weekend romantic getaway? Definitely opt for these perfect 3 days in Portland Maine.
Day 1: Get Acquainted with the City During Your Weekend in Portland, Maine (through their food and drink scene)
Kick-off your weekend in Portland, Maine by taking this food tour
Celebrate Portland's brewery scene by taking a drinks tour with Maine Brews Cruise
Wander around the Old Port and downtown, visiting cute boutiques near the port and fun bars
Enjoy some oysters and lobster rolls at Eventide or J's Oyster
Grab delicious cocktails at Liquid Riot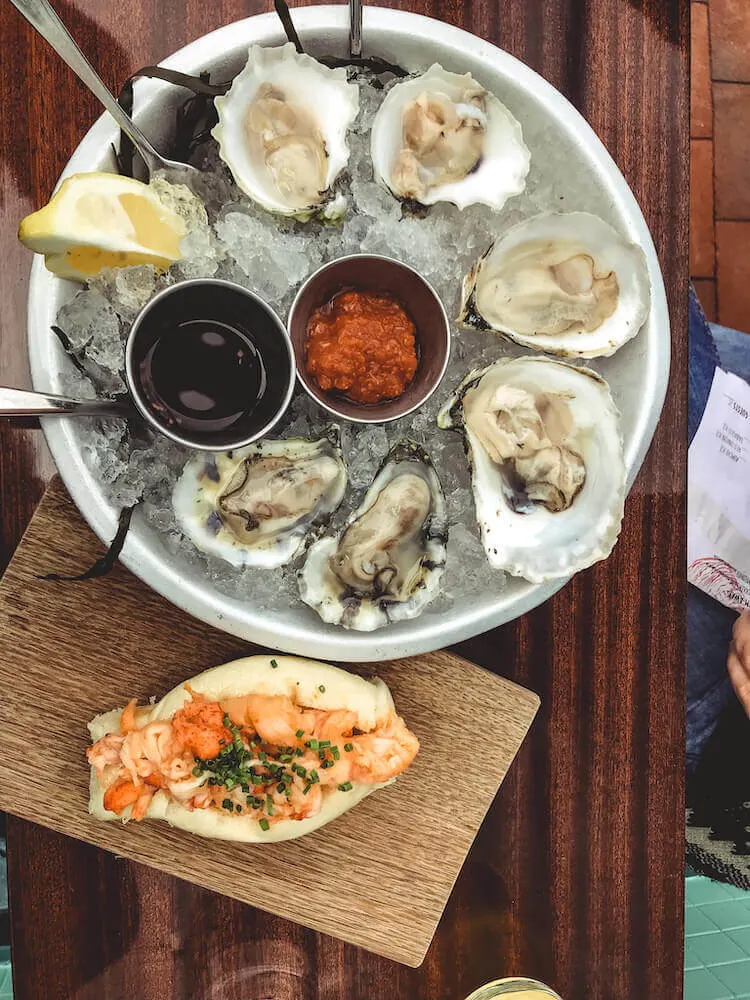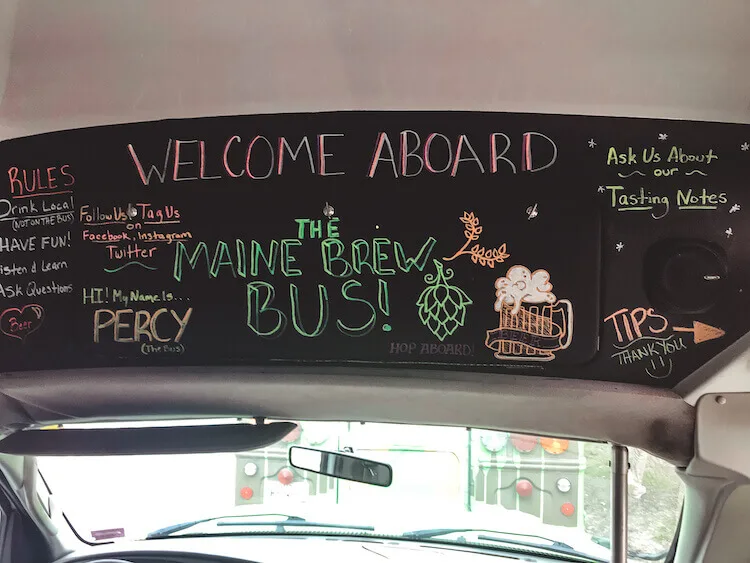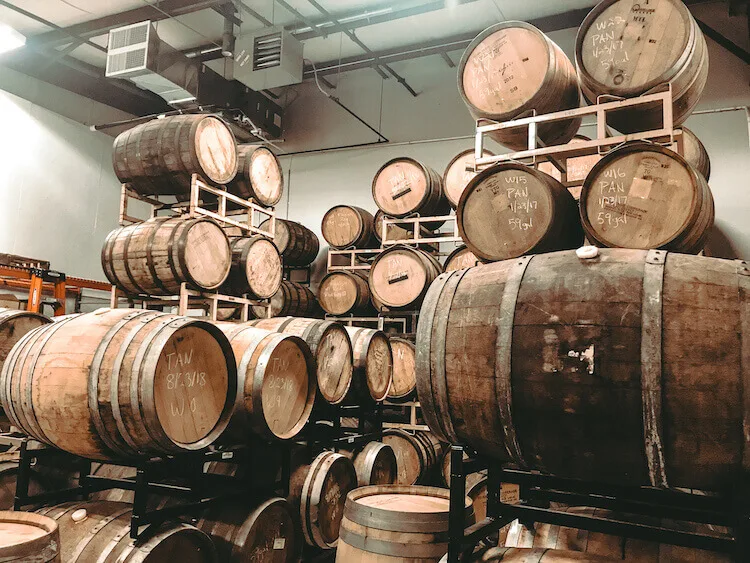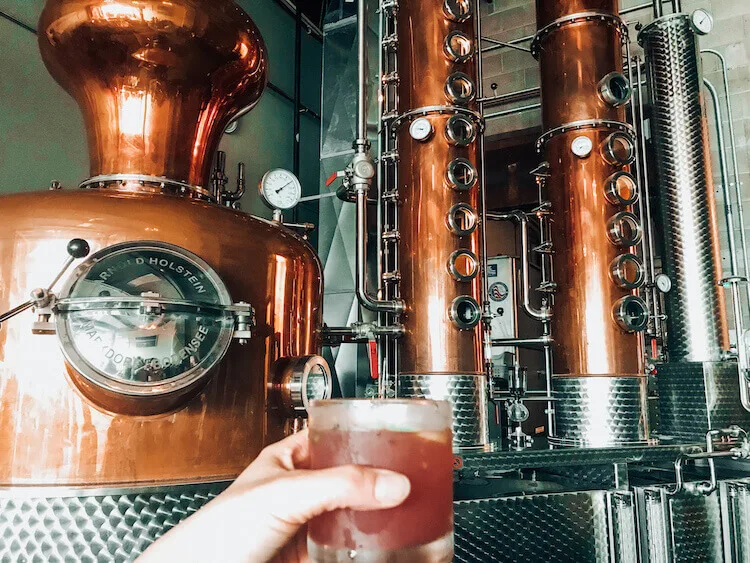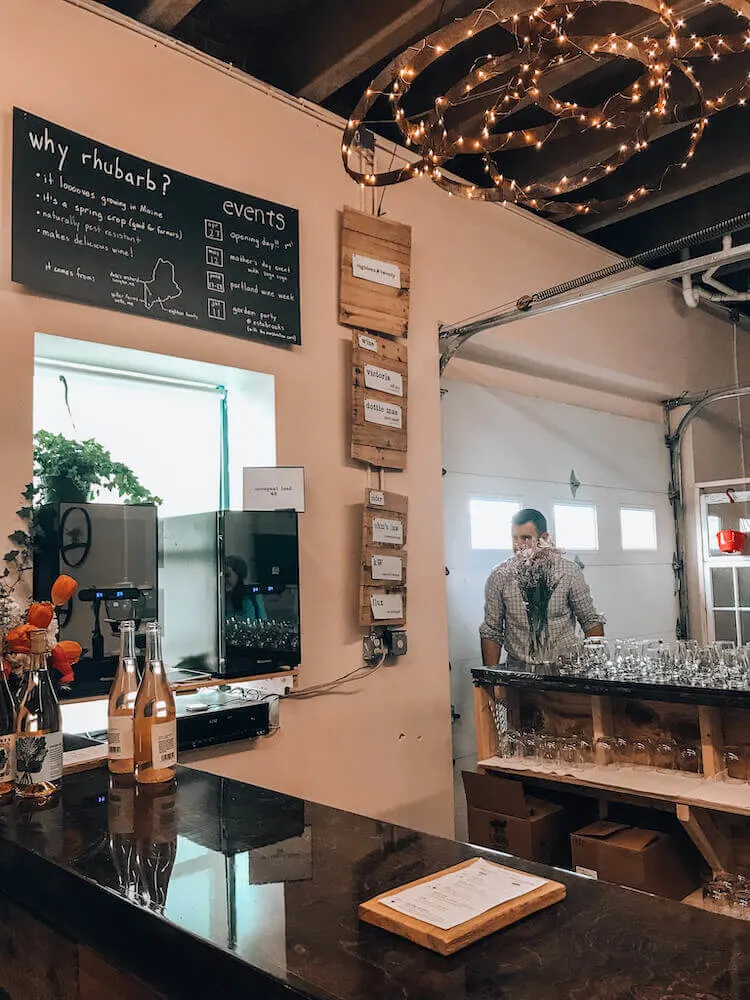 Day 2: It's All About Lobsters and Lighthouses!
Get your brunch on at American Bayside Café before checking out the Real Portland Tour, wandering around beautiful lighthouses and parks, and learning all about Portland
Grab a lobster burrito at Crunchy Poke and chow down!
Take a cruise and hope for a "lucky catch" with Lucky Catch Cruises! Find a great lobster to enjoy for dinner and learn all about the history of Maine and lobsters
Want to party? Definitely, head over to Bubba's Silky Lounge for a dance-fueled throwback night!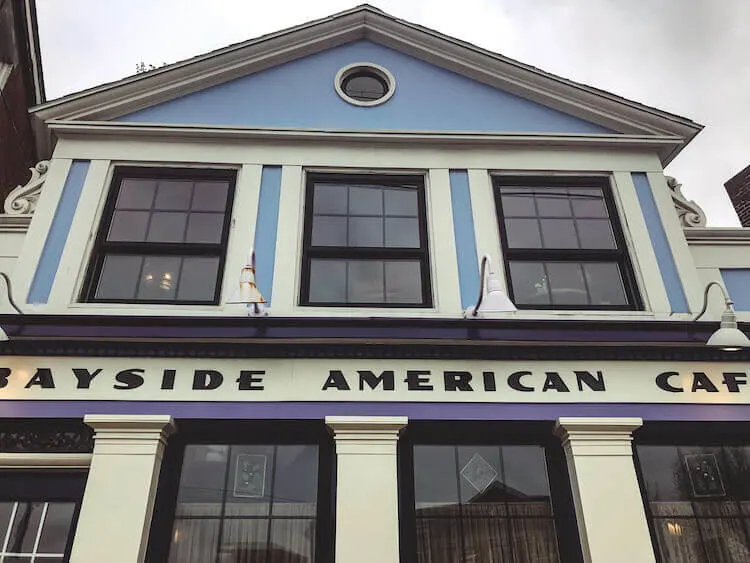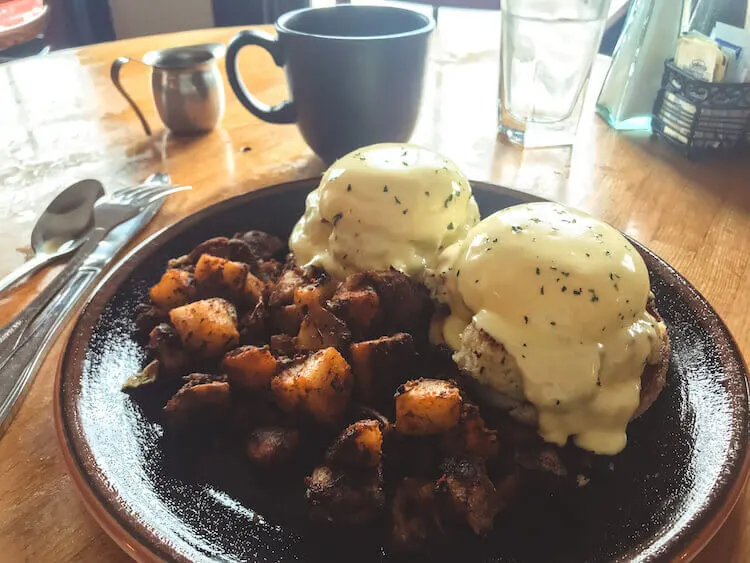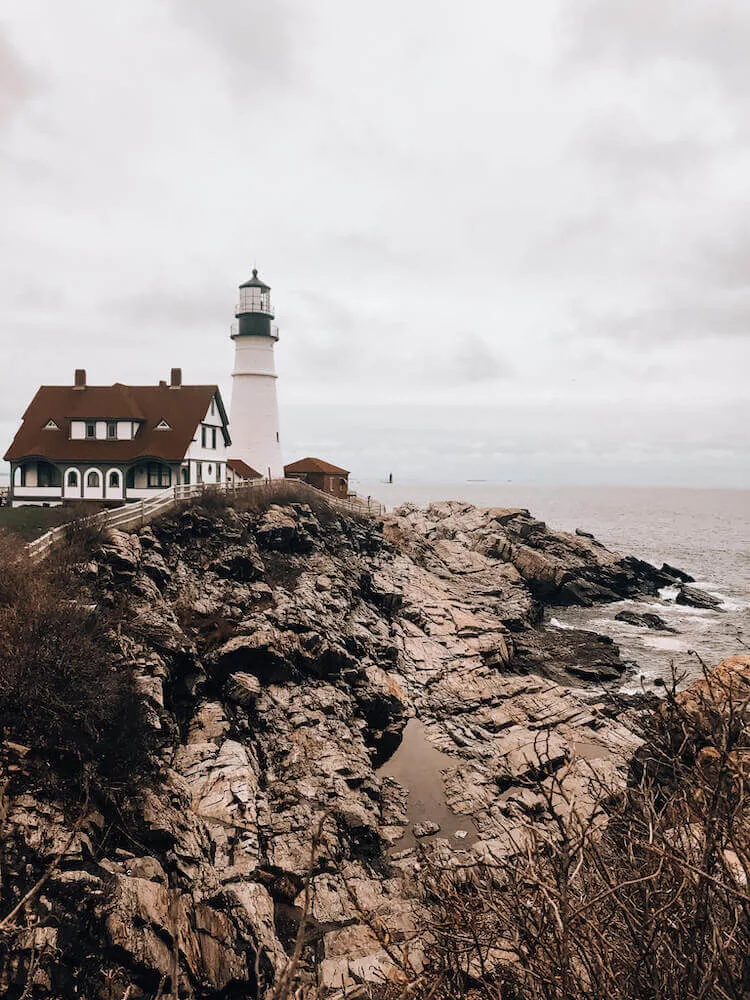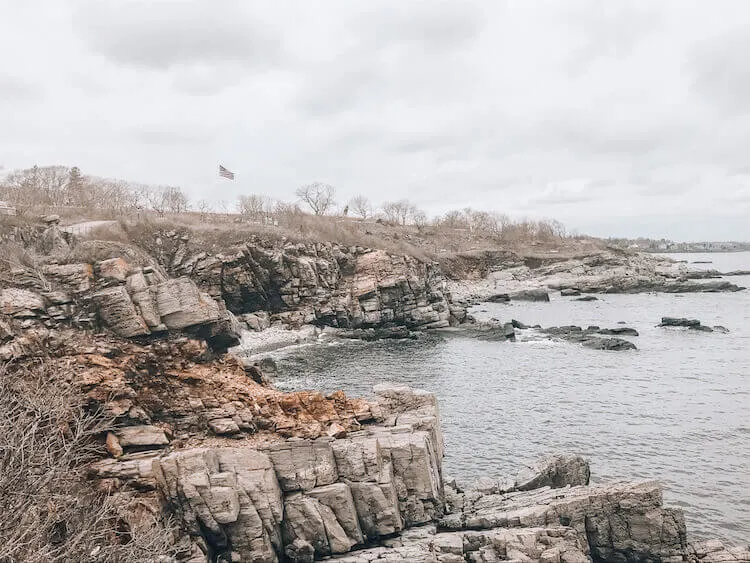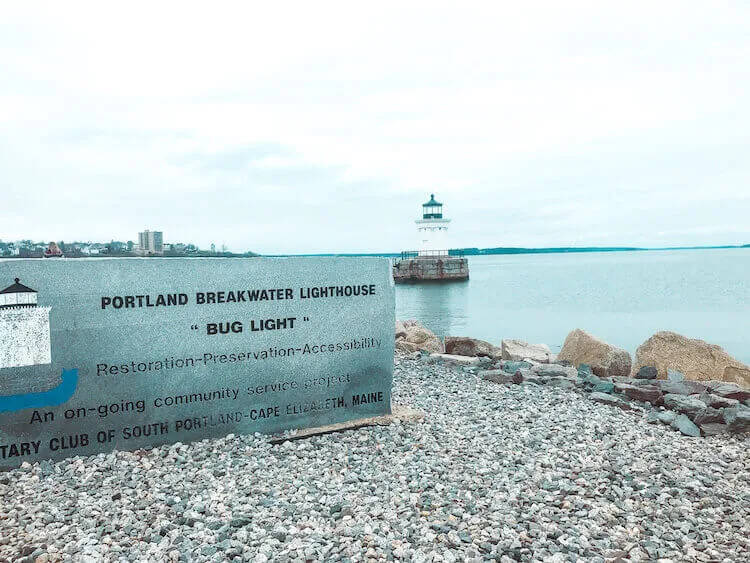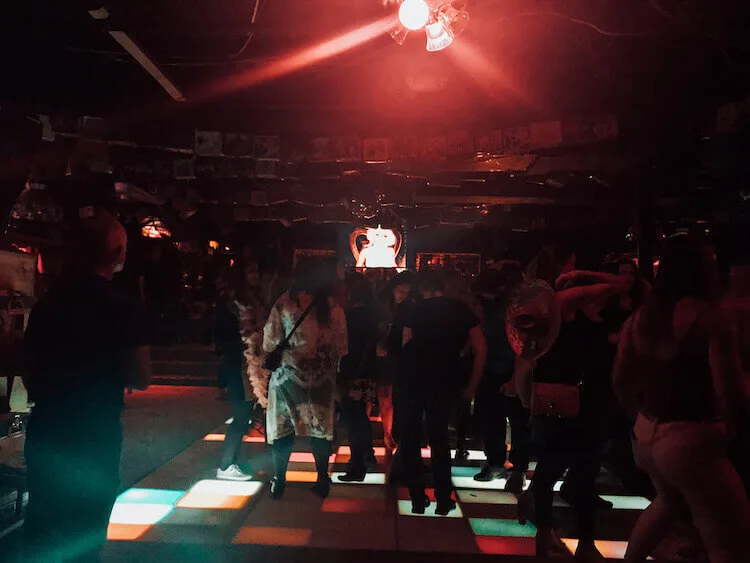 Day 3: Get Out of Town!
Maine is stunning in general-so get out of town! Opt to either visit Acadia National Park for the day or spend the night there or take the ferry over to Peak's Island to explore
Get some much needed outdoor recreational time as you explore one of America's most beautiful national parks or a stunning little island with lovely coves and beaches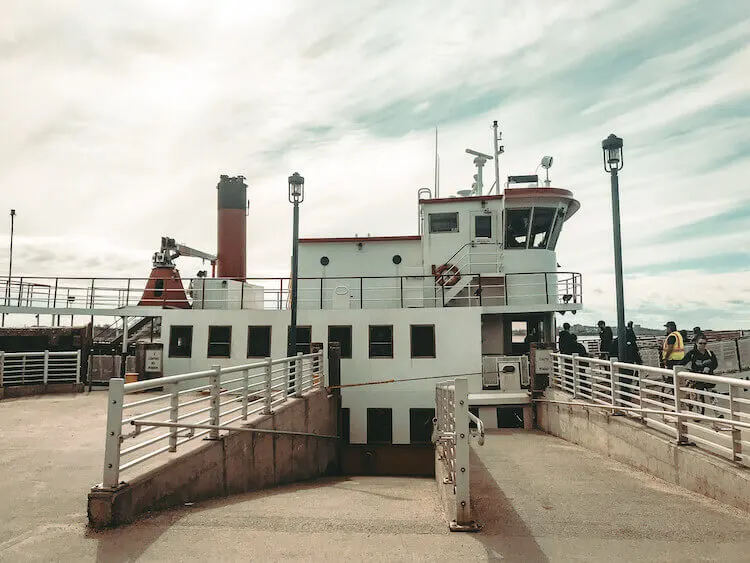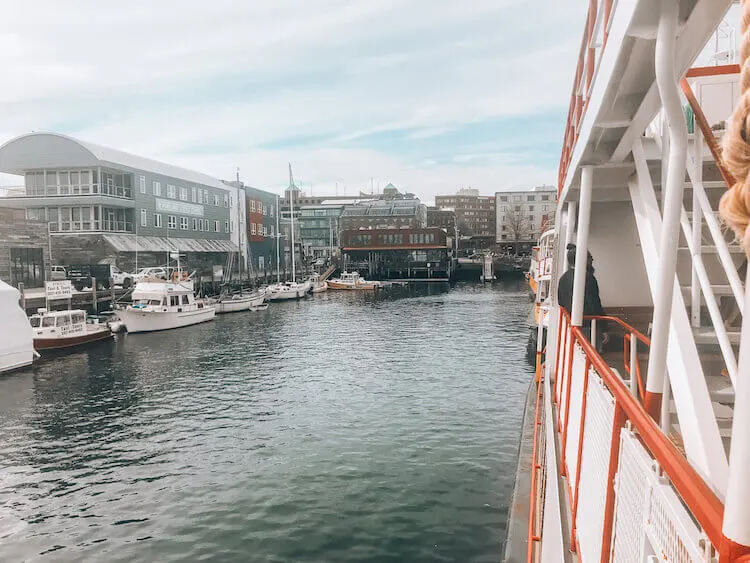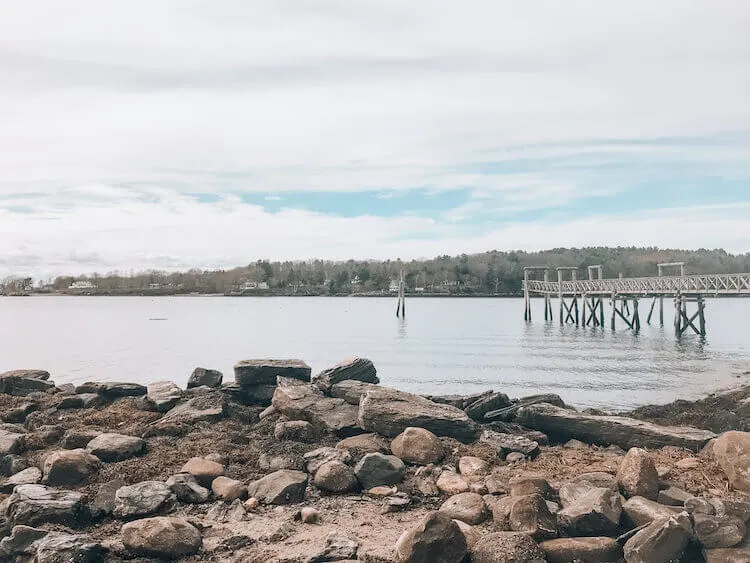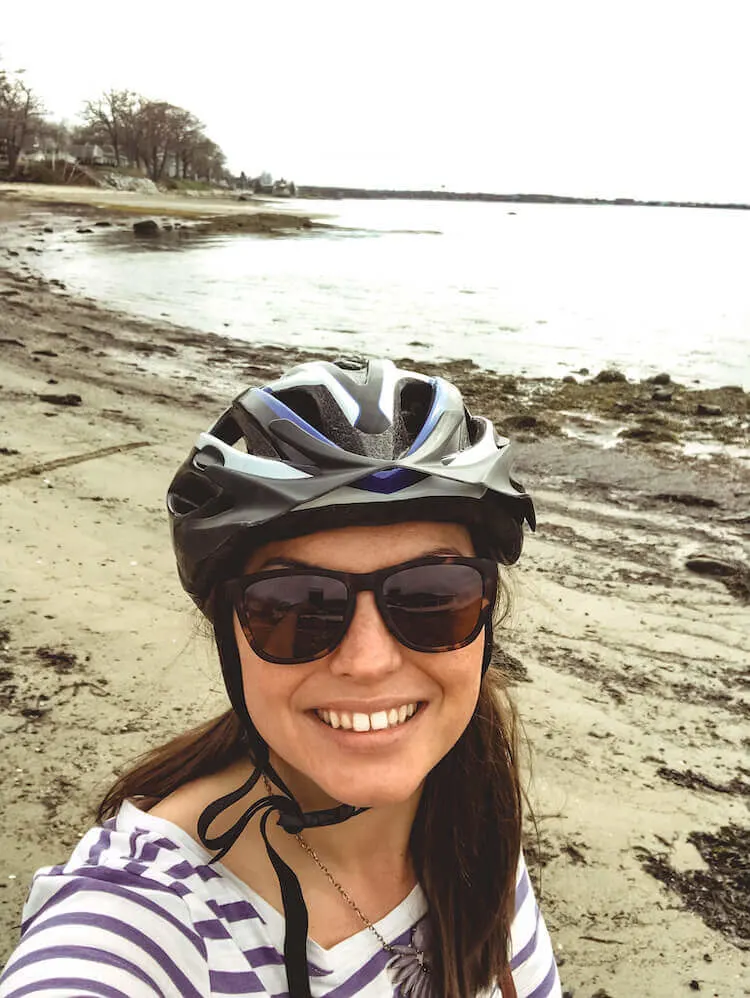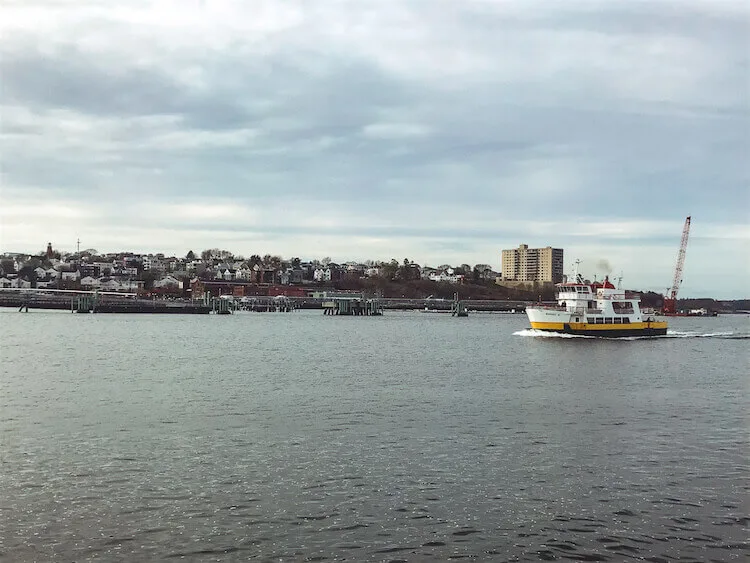 Best Places to Stay for Your Weekend in Portland, Maine
If you only have 3 days in Portland, Maine I definitely recommend staying closer to downtown near the Old Port simply because it makes walking around much easier. There are so many great restaurants and bars in this area alone, and there is a place to stay that fits everyone's budget.
Also, to save even more money, check out VRBO!
I know you just read hostel, but hear me out. Many hostels, this place included, have private rooms and are perfect for a couple traveling together for a weekend in Portland, Maine. So don't think you'll automatically be put into a room with 6 random people that you don't know. While that may be fun for single travelers, for couples it doesn't exactly scream romance. But this hostel is one of the best hostels I've ever stayed in. It's pretty new, and the common areas are relaxing and adorable, there is free tea and coffee, and it is quiet at night. It's also in a fantastic location for foodies!
Cost: $65-145 per night.
Read reviews on TripAdvisor and book here!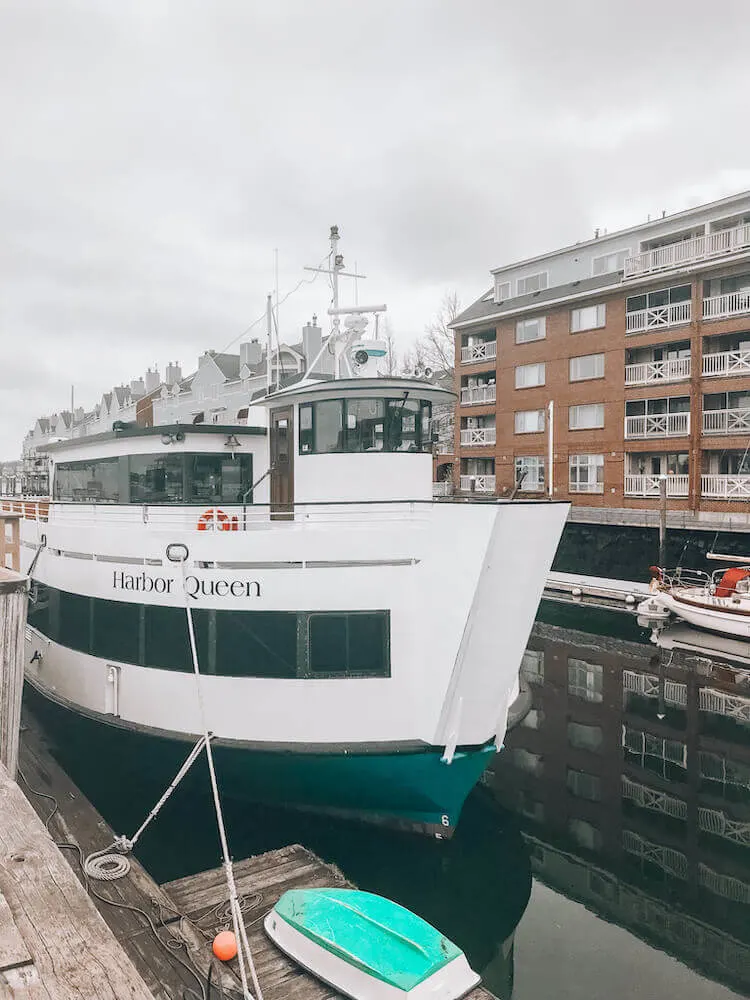 Located in the heart of the action, this comfortable hotel has a bar/lounge, indoor pool, and all of the comforts of home. It is also close to the waterfront, with great views of the islands, bay, and shops in the port.
Cost: $150-300 per night.
Read reviews on TripAdvisor and book here!
If you're looking for casual luxury, look no further. This hotel was built in the old Portland Press Herald newspaper building, and it takes inspiration from its former occupants with newsroom references all around the modern and sleek establishment. The restaurant, Union, is farm-to-table and hot on the scene and their bar called Inkwell Bar includes craft beer from the city's famous breweries as well as handcrafted cocktails.
Cost: $150-500 per night.
Read reviews on TripAdvisor and book here!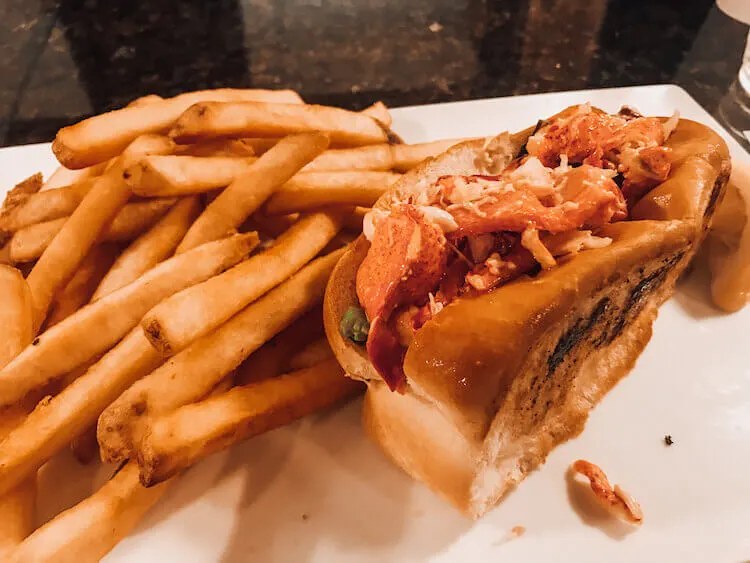 Where to Eat in Portland, Maine
This has to be the hardest thing to write about, as this city is full of amazing eateries. From breakfast until late night, Portland will delight all of your senses. Here are a few highlights on where you should chow down in this foodie town.
Breakfast Spots in Portland
American Bayside Café
I LOVE brunch. I love eggs benedict. And, I also love seafood. When I was in my Lyft ride from the airport, my driver gushed about the best breakfast spots in Portland and this was her #1. And if a local is gushing over something and takes all her friends and family there, you better believe I asked for directions and got breakfast there the next day.
And let me tell you, it did not disappoint. I ordered the crab eggs benedict that came with a side of crispy potatoes and it was a brunch-game changer. Best eggs benedict I've ever had. Did I mention that they have at least 9 eggs benedict (including lobster benedict) on top of their sweet breakfast items like lemon blueberry French toast and pecan caramel waffles? I only wish Chris was with me so I could try more food there! Go get breakfast here ASAP.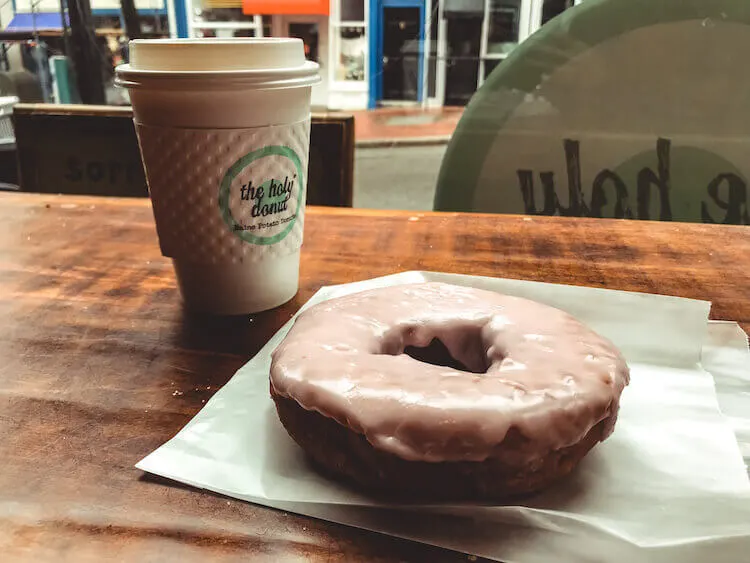 Holy Donut
This famous establishment is known for its potato donuts! Made with local ingredients, notably potatoes, these dense but oh-so-delicious breakfast confections are worth every bite! I ordered the honey lavender donut and it was so tasty.
Okay, this place is less of a breakfast spot versus coffee, but if you love good coffee, this is a fantastic spot in the downtown area to get a cup on the go before site seeing or just relax and warm up after a morning stroll.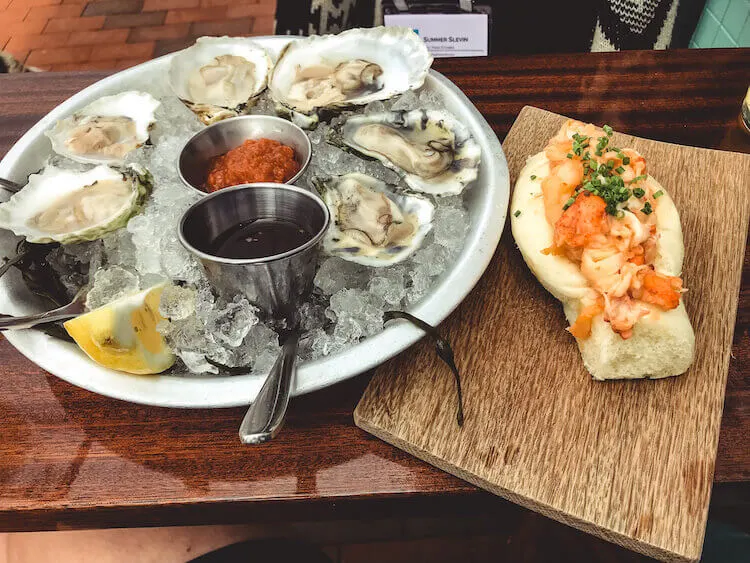 "Maine" Meals in Portland, Maine
Eventide Oyster Company
Stop what you're doing, come to Portland, and eat all of the lobster rolls at this place. Something I've noticed about many Portland lobster rolls is that it is more butter-based instead of mayo and the focus is all on the lobster: A perfect roll in my opinion. So sit back, start with some fresh oysters, have a beer, and enjoy this perfection that is a brown butter lobster roll. It was the perfect warmer weather day treat.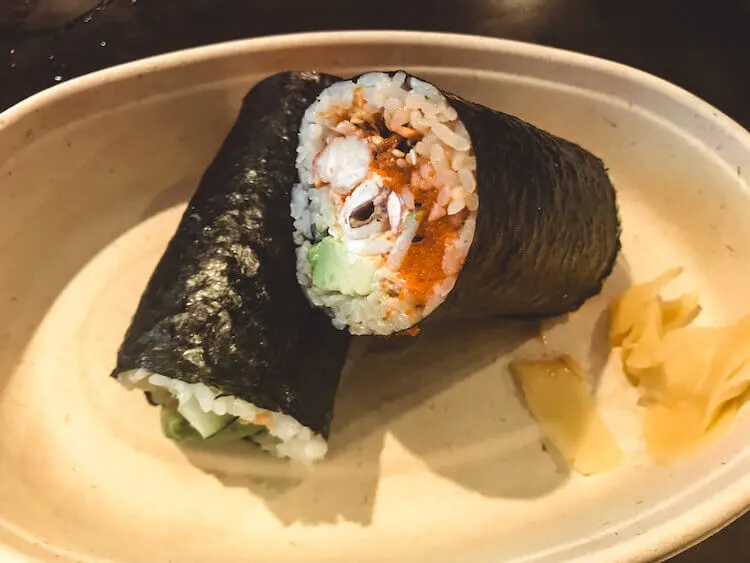 Crunchy Poke
As a seafood lover, I really fell in love with the lobster here. So instead of eating all of the lobster rolls (which I definitely recommend doing too), why not have a lobster burrito? This poke and sushi place serves up sushi-style lobster burritos and it is every bit as amazing as that sounds; delicious, chunky lobster with rice, seaweed wrap, veggies, and perfection.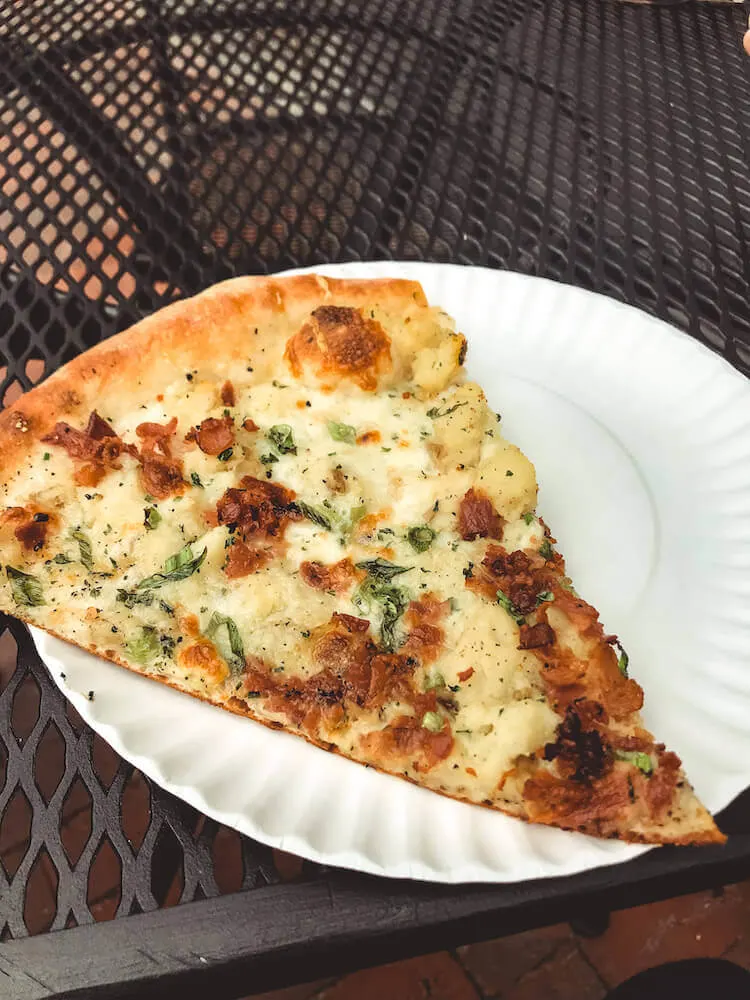 If you ever get tired of seafood (who does that?!) or you just love pizza, definitely head to Otto. They have traditional pies like Margherita and pepperoni but definitely try their more funky slices. Think butternut squash, ricotta, and cranberry or mashed potato, bacon, and scallion. It's a great spot for a quick slice of pizza on the go or late at night.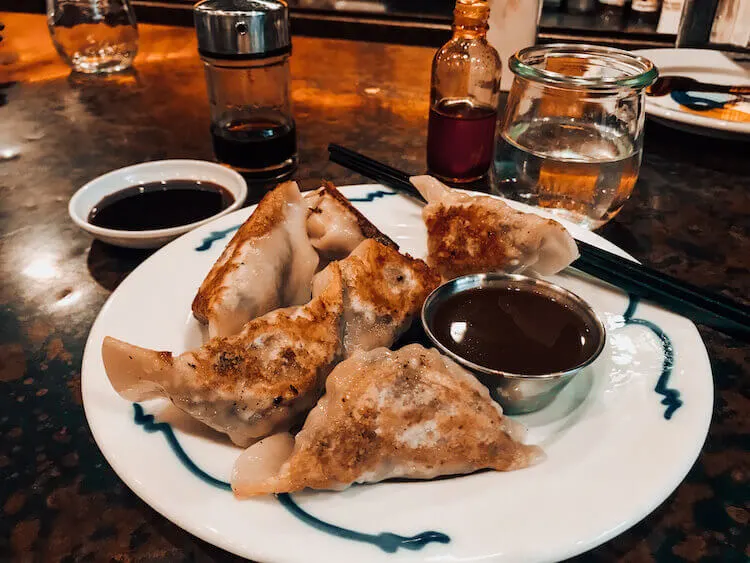 Bao Bao
Being one of the best cities in the nation for food, they definitely have more than just seafood to delight you. One of my favorite places was Bao Bao. This dumpling house is cozy and fun and is complete with fabulous cocktails. It's the perfect date-night spot. Snuggle up and order some tasty dumplings and enjoy.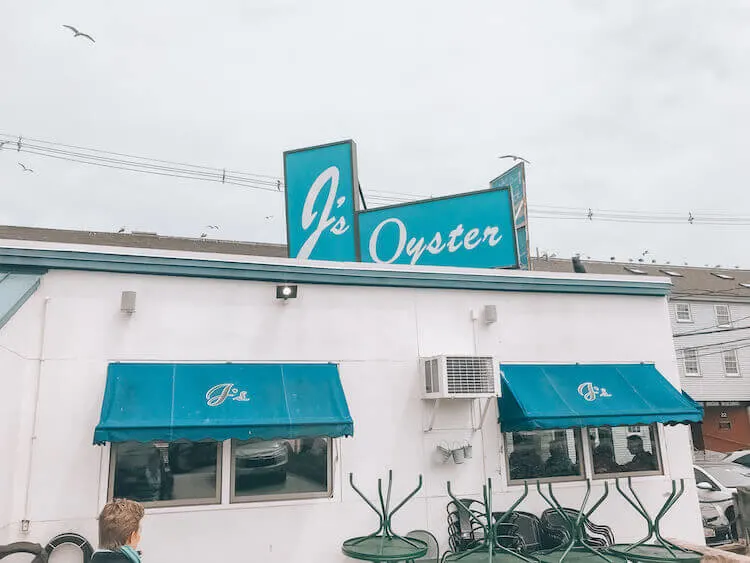 Definitely a hole-in-the-wall but a great spot for oysters and, of course, lobster rolls. Locals and tourists both flock to this place for lunch and it is easy to see why! It is located on the port and if the views won't delight you, the food certainly will.
Best Bars in Portland
Not only does Portland have the pride of being a top-foodie destination, but they also have an incredible beer scene (much like Cincinnati, Vermont, and Portland, Oregon)! I had the pleasure of taking a tour with Maine Brews Cruise, where we checked out a brewery, distillery, and a unique winery! So I have to give you a quick run-down of the best spots to drink in this town.
This place is making Belgian-style beer that is fresh, amazing, and getting pretty popular. Their famous Allagash White is distributed to many states and is definitely my favorite wheat beer I've ever had. It's perfect during your 3 days in Portland, Maine.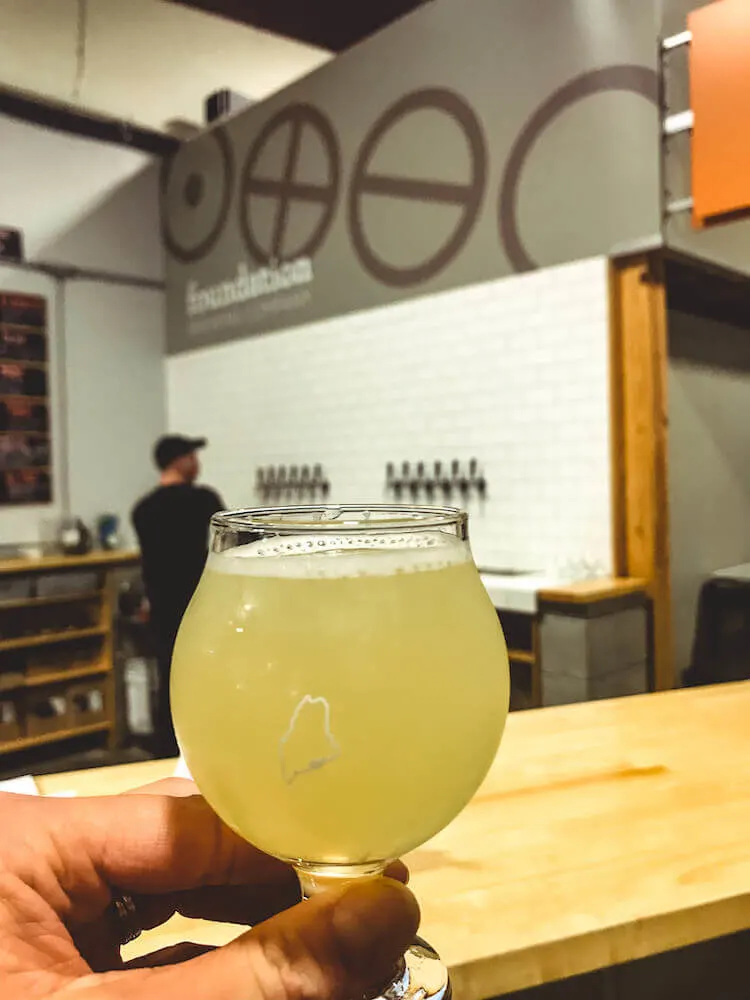 Foundation Brewing Company
Across the street from Allagash is Foundation Brewing Company. So while you're in the area, definitely check out this spot. They make delicious IPAs and pale ales like the Afterglow IPA, Vista Pale Ale, and the Epiphany double IPA. Not into pale ales and IPAs? Definitely check out the Coffee Burnside, their take on a brown ale with coffee, burnt sugar, and chocolate.
Made by an incredible woman with an even better backstory, this place isn't your typical wine bar. It is a winery with wines made from rhubarb. Why rhubarb? It grows so well in Maine versus traditional grapes! So she turns it into wine, including a drier wine like her Victoria off-dry.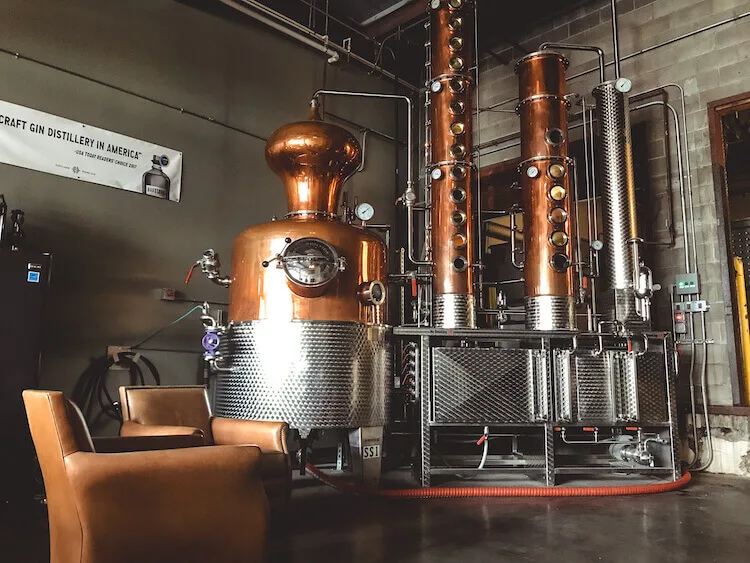 Love a good gin cocktail? This is the place for you. This place will have even the most adamant gin-haters turning a new leaf with their easy-drinking and smooth liquor.
Liquid Riot Bottling Co.
This brewery and distillery located on the waterfront is perfect for a fun night out with friends. Grab a deliciously crafted cocktail with their own spirits or a fresh beer and snacks to end your time exploring the city.
Bubba's Sulky Lounge
This is certainly not the fanciest spot on this list, but this place was too unique not to talk about. This huge nightclub is full of crazy antiques, toys, dolls, and more. Combine that with the light-up dance floor and 90's night and it's a party you never knew you needed to experience.
Getting There for Your 3 Days in Portland, Maine
Portland is within driving distance of several New England states and even some of Canada, but here are some other ways to get there for your weekend in Portland, Maine:
Fly: Portland International Jetport is where you'll fly into if you'd like to fly to Portland, Maine. I ended up flying from Cleveland with a layover at JFK. It is quick and flights are pretty inexpensive with round-trip prices around $250 or less from major cities.
Train: For around $250 or less, you can take the Amtrak from several cities including Boston, New York, and DC.
Bus: And for those on a tighter budget, you can take a bus like Greyhound for less than $200 round-trip.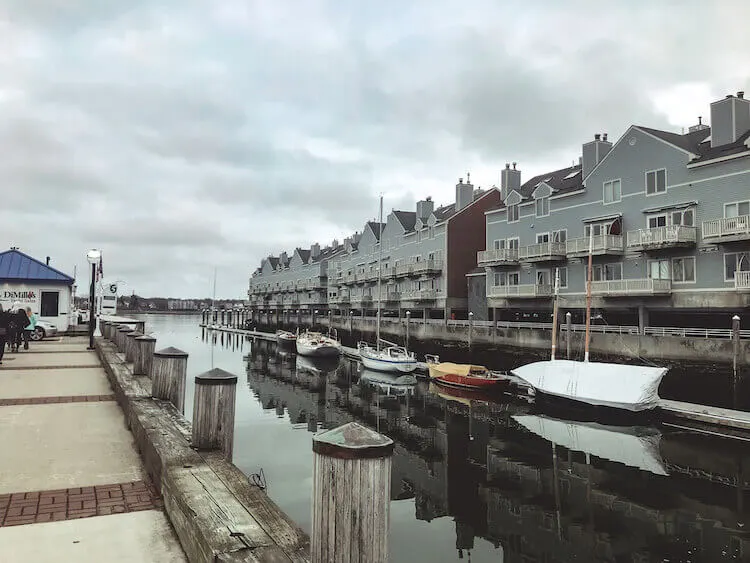 Getting Around for Your Weekend in Portland, Maine
Portland is fairly small, so walking on foot is perfect if you're planning to stay downtown. Uber and Lyft are also readily available and I recommend renting a car if you are planning to get out of town to see Acadia National Park or visit some further breweries (if not taking a tour and drink responsibly!).
When to Visit Portland, Maine
Portland and Maine, in general, is famous for its fall foliage, but I say why not visit in the spring? I visited just before tourist season in early May, and while it was cooler, there were few tourists around and it was easier finding Portland's famed eats. Here is a breakdown of Portland, Maine's weather/when you should consider visiting Portland.
December-March: Portland is in the Northeast, which means it can have brutally cold winters. Snow, ice, and more can make things complicated and not as much fun to get around. While you can certainly warm yourself up by the fire, find fantastic hotel deals, and eat/drink to your heart's content, it won't be fun walking around outside. However, Maine itself does have plenty of skiing, snowmobiling, and other winter wonderland activities to enjoy during your visit.
April-May: In places like Portland, there isn't a guarantee that winter is over after the Spring Equinox passes. So come prepared for some rain (and potential snow in April) if you plan to visit this time of year. Again, I came in early May and the weather was comfortable with jeans, long sleeves, and a light jacket. Also, you can find better deals on accommodation and you're getting there before the summer crowds. This means you'll have the lighthouses, restaurants, and more to yourselves and just the locals.
June-August: This is when the high season hits Portland. I did speak with a few of the amazing tour guides as I partook in a few tours in the area and the secret is out: Portland is fabulous and everyone wants to come here. So be aware that the warm weather that makes exploring the city, hiking in Acadia or visiting all the lighthouses perfect and so much fun will also draw in more crowds. However, there are great tours of the city readily available, and who doesn't love patio season in Bon Appetit's best restaurant city of the year!
September-November: This is the perfect time of year for

fall foliage

. Good weather, colorful leaves, and amazing hiking opportunities make the fall a popular and fun time to come to Maine. Again, if you're willing to deal with crowds of people also wanting to see the beauty of Maine, then it's perfect.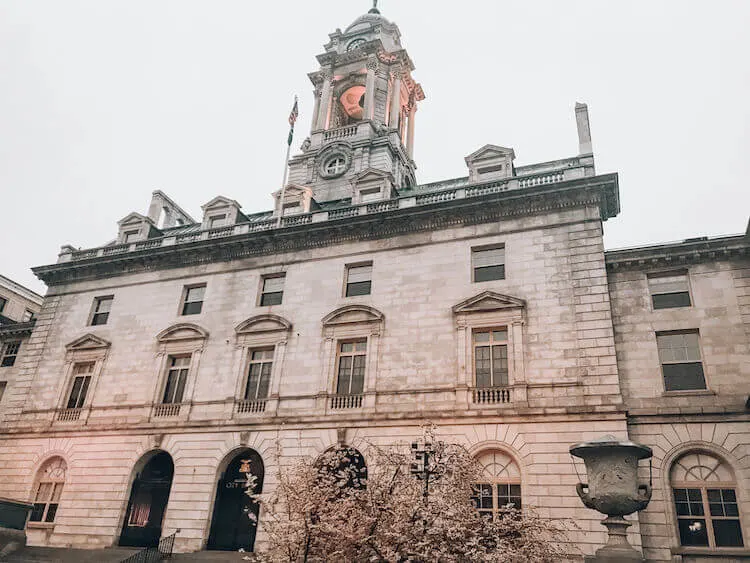 3 Days in Portland Maine is the Perfect Amount of Time!
It is hard not to fall head over heels for the town of Portland, Maine. If you love gorgeous scenery, amazing food and drinks, and a town small enough to feel familiar but big enough to feel adventurous, this is the place for you. I hope you enjoy this weekend in Portland, Maine, and go see just how awesome it is yourself! It certainly tops any USA bucket list and makes for a perfect US honeymoon destination, especially during the month of October!
What are your thoughts about spending 3 days in Portland Maine? Are you planning a weekend in Portland, Maine soon? Let us know in the comments!
Want more USA content? Check these posts out:
Love this post or want to save for later? Pin it here!