Some posts on this site contain affiliate links, meaning if you book or buy something through one of these links, I may earn a small commission (at no additional cost to you!). Read the full disclosure policy here.
---
3 days in Asheville, NC is truly the perfect amount of time. Breweries, the Biltmore, and gorgeous trails, what more could you ask for when it comes to a weekend in Asheville itinerary?
If you only have time for a short, romantic getaway, Asheville may be the perfect, smaller city you never knew you needed to visit.
That's right, from the first sips of sour beers at Funkatorium, to the amazing food at Cúrate, this place is perfect for adventurers, beer lovers, or those who've just always wanted to see the Biltmore. So let's talk all about what you need to know for a perfect 3 day Asheville itinerary.
Before we get started, here is a summary of what you'll find in this article:
A detailed 3 days in Asheville, NC itinerary
Best time to visit for a weekend in Asheville
Where to stay in Asheville
How to get there
Other tips
Without further ado, let's dive into the perfect long weekend in Asheville, NC!
The Perfect 3 Days in Asheville, NC
When it comes to visiting Asheville in a weekend, we've got you covered. There is so much to do during your 3 days in Asheville, NC to keep you entertained and enjoying every minute!
Day 1 of Your Asheville Weekend Trip: Brews and Food!
Who doesn't love traveling for beer? We've traveled to places like Belgium, Hanoi, and even around our hometown of Cleveland for a great pint.
So day 1 is a day for relaxing, going at your own pace, and exploring the several breweries this stunning mountain town has to offer.
The best part of these breweries is that they are super relaxed and pet-friendly, meaning you may make friends with humans, but you'll definitely make friends with adorable dogs. I guess that may be why they call Asheville the "Portland of the South."
My favorite breweries to check out are Bhramari Brewing Company, Wicked Weed, Burial Beer Co., Funkatorim for their unique sours-only approach, Twin Leaf Brewery, and Green Man Brewery.
Of course, you cannot forget the first and oldest brewery in Asheville: Highland Brewing Company.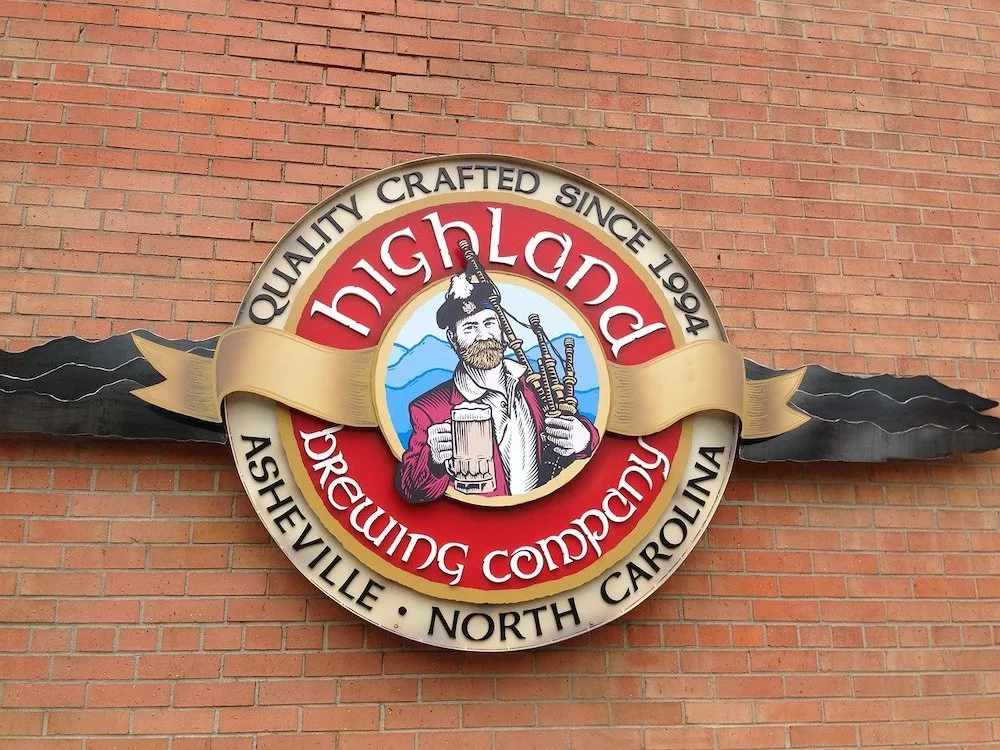 Okay, so that's a ton of breweries that you may not get to in just one day. But it's definitely a running list to try to hit up over the weekend. The best part is that most of these are within walking distance of each other, meaning you don't have to go far at all for the best beer.
Another place I would highly recommend to visit would be the Sierra Nevada Brewing Co. Sierra Nevada made a branch out in Asheville and it's worth checking out! You'll probably want to Uber here, but it's a gorgeous brewery tucked into the hills along the river. The views are beautiful and so is the beer.
Not a bad plan for your first day in Asheville! Exploring a new city through their amazing beer and having the time to talk and relax sounds like bliss, doesn't it?
And if you'd rather have someone show you around to breweries, I recommend this awesome brewery tour!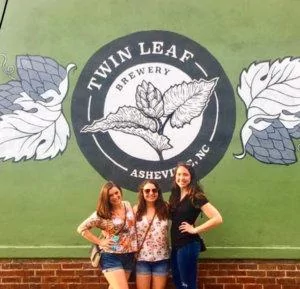 So after all of this drinking, you definitely need food! Before you even start, get a hearty breakfast at Biscuit Head, where you can customize your biscuit with any fix-ins you'd like.
Whether it's traditional biscuits and gravy, or even the vegetarian options like the fried green tomato biscuit, it'll keep you full and ready for the day ahead.
For lunch, I'd recommend grabbing a bite at one of the great breweries. The best part about Asheville is the amazing food and beer scene that it has. Expect great restaurants because that's exactly what you'll get.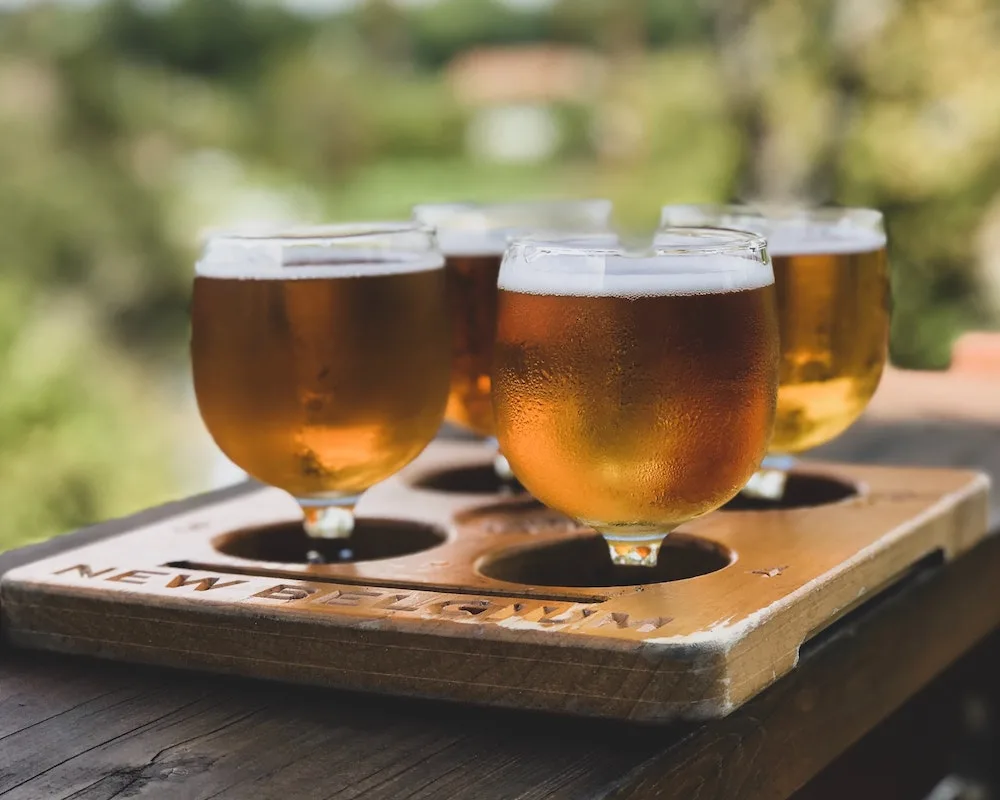 We grabbed lunch at Wicked Weed and it was divine. I was even trying to eat healthily and it was the best salad I've ever had. But I wasn't ashamed to try some chips and delicious beer cheese too, because it's all about balance, right?
For dinner, I'd highly recommend Chestnut. Aside from the amazing craft cocktails, take one bite into the charred octopus and find yourself wishing you'd ordered more of it. Don't forget the shrimp and grits! This dish will melt in your mouth!
After your great first day of eating and drinking your way around Asheville, it's time to call it a night.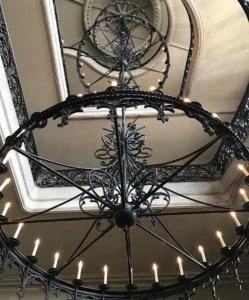 Day 2 of Your Asheville 3 Day Itinerary: Visit the Biltmore
Definitely the most popular thing to do in Asheville, NC is the Biltmore. This is the largest private estate in the country and is worth checking out for a day.
The house itself takes a couple of hours to navigate, but you'll get to see everything from the kitchens and gym/indoor pool to the bedrooms and dining hall. It really brings you back to times gone by.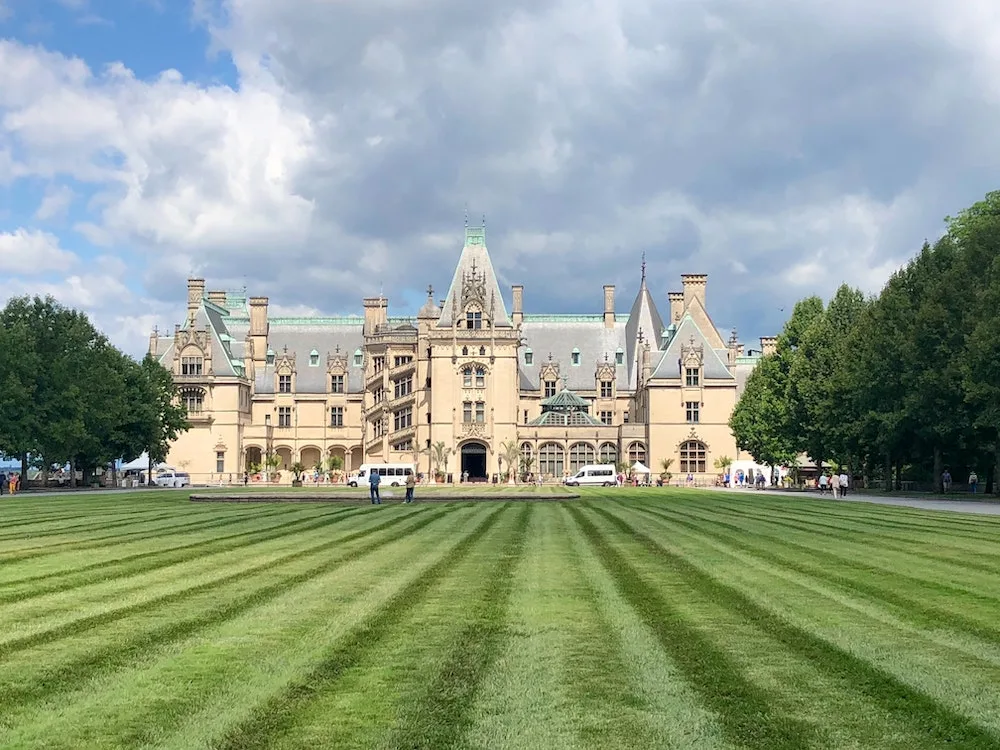 After the house itself, you can stroll through the colorful gardens. Smell the roses in bloom near the greenhouse, see exotic plants from around the world growing in one of the greenhouse rooms, or even dance around the tulips and feel the warmth from the sun.
The estate itself is reason enough to go, but with gardens and hiking paths, you can spend the whole day making a picnic for yourself and lounging around their multiple gardens and the lake.
But before you leave, you need to try the winery. They have a winery on the estate where you can sample several wines before purchasing a few to take home or drink at your hotel together. The variety is outstanding, and if you can snag a Christmas wine, you're in for a treat!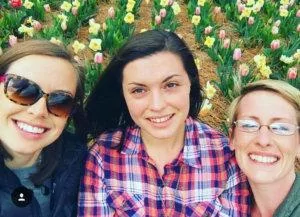 So other than visiting the estate, where will you eat? I highly recommend stopping by Vortex Donuts for some coffee and to sample some of their ever-changing donuts beforehand.
For lunch, be sure to check out one of the Biltmore's delectable restaurants. And for dinner, check out my favorite restaurant in Asheville: Cúrate.
Cúrate is a Spanish tapas-style place where you can share small plates with your love. My advice is to try everything you can! From traditional patatas bravas (crispy potatoes with spicy tomato sauce) to canelones de carne (pasta filled with pork, beef, and chicken liver, topped with béchamel sauce and manchego cheese), it is all truly delicious!
I thoroughly enjoyed staying here for a couple of hours, chatting with friends, having some sangria, and enjoying each dish that was passed around. It's the perfect date-night or Asheville bachelorette party spot.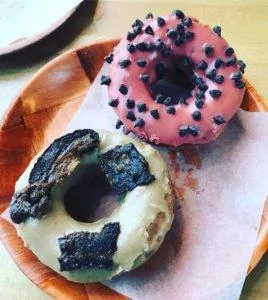 Day 3 of the Perfect Weekend in Asheville, NC: Explore the Outdoorsy Things to do in Ashville
Did I mention Asheville is completely stunning? Now, most mountain towns are gorgeous, but the Blue Ridge Mountains are so beautiful, especially with the river running through them.
So I'd use this day to explore it! Take a kayaking trip with French Broad Outfitters.
Or just go hiking and admire all the beauty. There are plenty of guided hiking tours if you prefer that as well!
If you're feeling extra adventurous, go ziplining with Navitat Canopy Adventures! Either way, get outside and explore a little! Maybe work off that beer and amazing food from the days before!
Of course, I couldn't talk about the last day without even mentioning where to eat. For breakfast/brunch, definitely hit up Sunny Point Café.
With award-winning dishes, including their huevos rancheros, it's a must-visit. They are generous with their coffee and their food: simply amazing. For lunch, I'd suggest a picnic lunch or something to go for your hike.
But for dinner, go easy and cheap at the tasty White Duck Taco Shop. This casual taco bar has just what you need with a unique twist! Think Korean beef bulgogi and Thai peanut chicken tacos.

It's always hard to leave after spending only 3 days in Asheville, NC. After every visit, I still feel like I have more to see. I've already started talking to Chris about returning together for a long weekend in Asheville. This place has it all! If you love nature, beer, and gorgeous views, this is the perfect place to visit!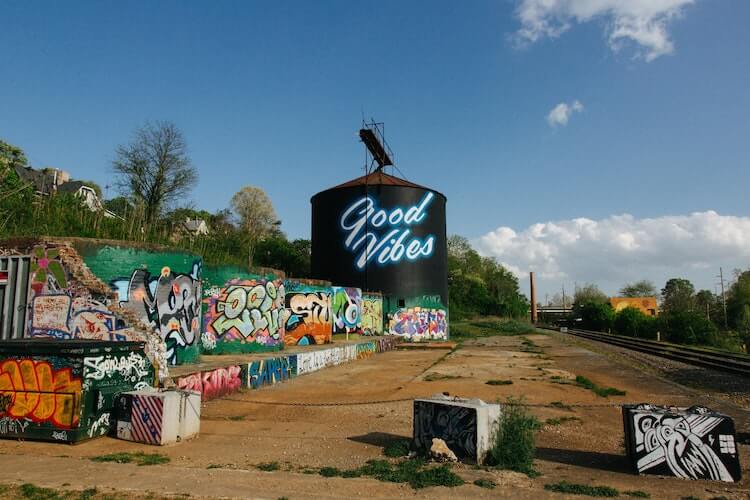 Asheville Weekend Getaway Recap
Here is a quick recap of the itinerary for a quick reference:
Day 1: Brews Around Asheville
Breakfast at Biscuithead
Explore the various breweries downtown and outside of downtown Asheville
Dinner at Chestnut
Day 2: Visit the Biltmore
Explore the Biltmore for the day, especially the house and gardens
Enjoy the hikes and the winery at the Biltmore
Dinner at Curate in downtown Asheville
Day 3: Get Outdoors
Breakfast at Sunny Point Cafe
Zipline, hike, or white water raft in the surrounding areas of Asheville
Dinner at White Duck Taco Shop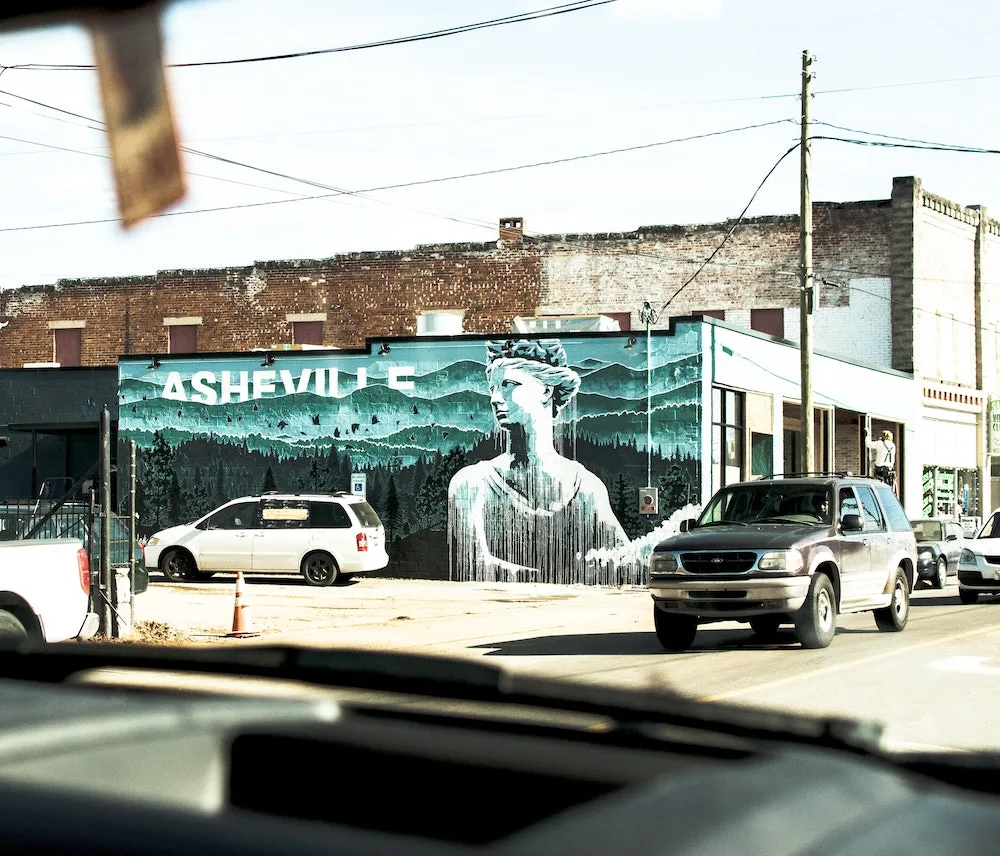 When to Visit for Your 3 Days in Asheville
There really isn't a bad time to visit Asheville. This southern city is great in almost any season. However, here are the seasons listed out so you can decide the best time to visit.
Winter: This is the coldest time of year. However, it is not nearly as cold as more northern states. Average daytime temperatures reach 47-51ºF (8-11ºC) and nighttime temperatures are 28-31ºF (-1-2ºC). The holiday season is a charming time to visit, especially the Biltmore, but in January you can expect rainy, cooler days. It is also a cheaper time to visit!
Spring: Spring brings in lovely, comfortable temperatures. Seriously, I've visited in both March and April and could sit outside in the sunshine without a jacket. It was perfect beer drinking weather! Daytime temperatures reach 59-75ºF (15-24ºC) and evening temperatures are between 38-53ºF (3-12ºC). Expect beautiful flowers at the Biltmore and wildflowers while on hikes!
Summer: Summer is by far the hottest time of year to visit both with crowds and temperatures. Daytime temperatures reach 82-85ºF (28-29ºC) and nighttime temperatures are 61-65ºF (16-18ºC).
Fall: Autumn is a lovely time to visit Asheville, especially for fall foliage. It can be a popular time to visit for this reason, but it is well worth it. Average daily temperatures are 58-78ºF (14-26ºC) and evening temperatures are 38-58ºF (3-14ºC)
Spring and fall are truly the best times to visit Asheville, but honestly, there are highlights to visiting in any season!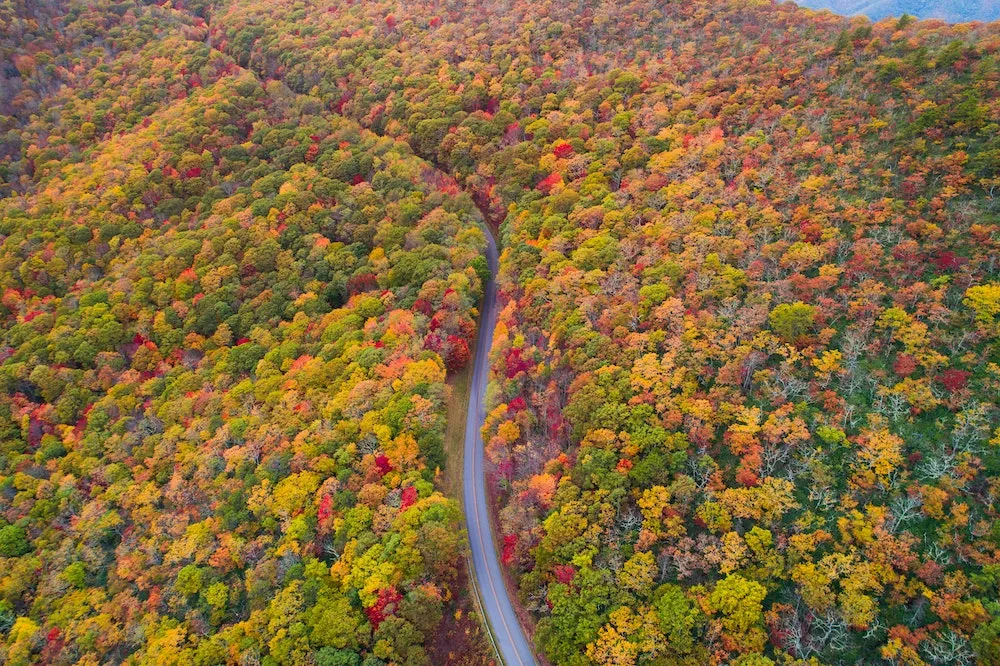 Where to Stay for an Asheville, NC Weekend Trip
There are plenty of great options for where to stay for a weekend in Asheville, including VRBO. We stayed at a larger house outside of the city for a big group on my second visit, but there are plenty of affordable places in downtown Ashville as well. Check out VRBOs in the area here!
Budget: Country Inn and Suites
For those looking to save some money, you're in luck! Asheville luckily isn't an expensive city, so hotels like the Country Inn and Suites are typically around $140 a night. This place is only a mile from downtown and has clean and comfortable rooms, free breakfast, and a gym.
Read reviews on TripAdvisor and book here!
Mid-Range: Hotel Indigo Asheville Downtown
If you're looking to splurge a little, the Hotel Indigo Asheville Downtown is in the heart of things and starts around $225 a night. This place also has gorgeous rooms and a fabulous bar and bistro.
Read reviews on TripAdvisor and book here!
Luxury: The Omni Grove Park Inn
If you're going all out, luckily, it won't cost you quite as much as NYC! Starting around $300 a night, you can stay in one of Asheville's best hotels: The Omni Grove Park Inn. It's a short drive from the main areas of Asheville, but this gorgeous hotel is tucked into the hills. The views are absolutely breathtaking of the Blue Ridge Mountains and the city!
Read reviews on TripAdvisor and book here!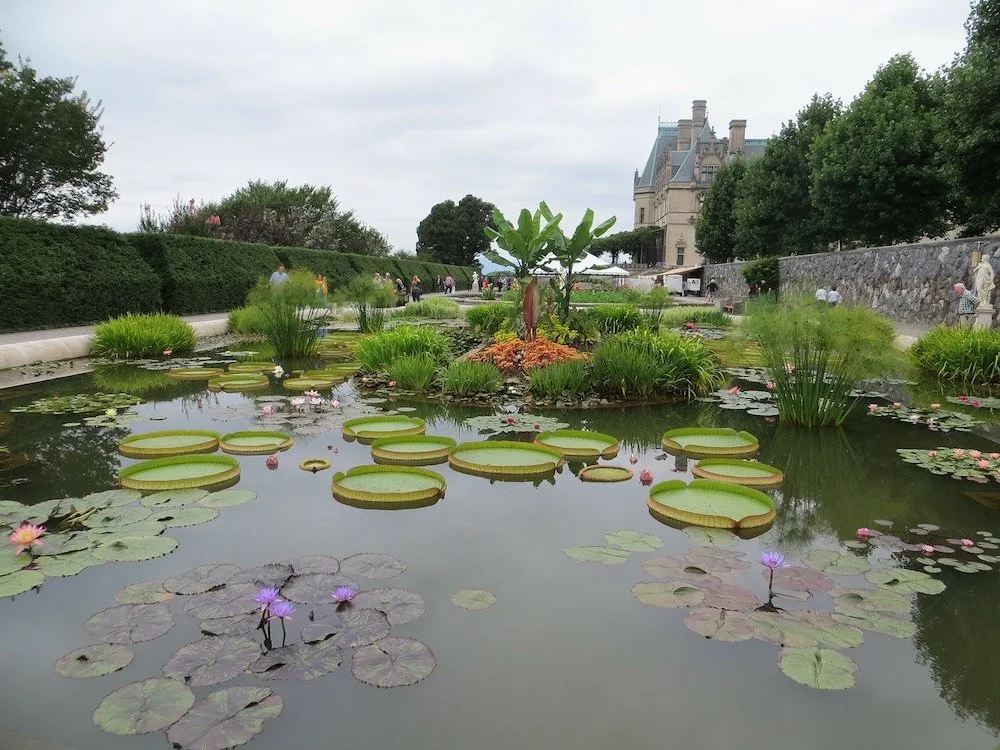 How to Get to Asheville and How to Get Around
So have I convinced you yet to visit Asheville? Alright, let's talk logistics!
As far as how to get to Asheville, driving is the easiest way. But if you're coming from across the country, then the closest airports include the Asheville Airport (20 minutes), Greenville-Spartanburg Airport (1 hour and 15 minutes), Tri-Cities Regional Airport (1 hour 15 minutes), and Charlotte Douglas Airport (2 hours).
I recommend checking Skyscanner for the best flight prices!
It is also pretty much necessary to drive while spending a weekend in Asheville. If you aren't driving to Asheville already, then Rentalcars.com is a great website for finding good rental car rates.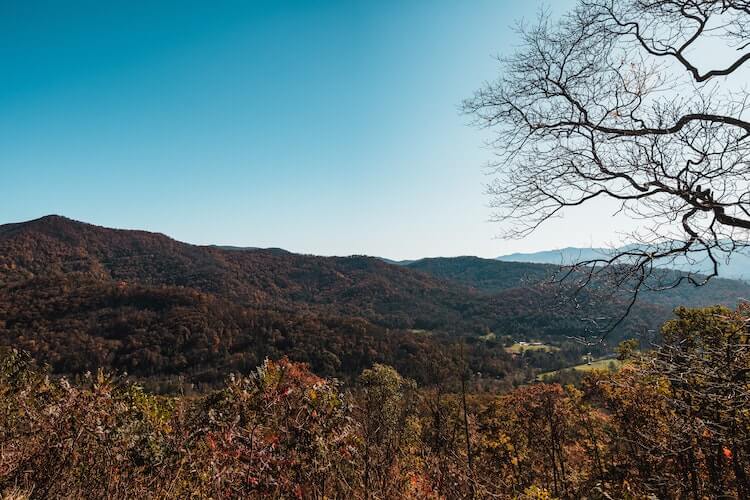 Pro Tips for Visiting Asheville
Here are some know before you go tips for your Asheville trip!
Asheville has incredibly cheap parking and is a small city. You can easily walk to most places or it is a short drive to get anywhere.
If you only have 1 day in Asheville, be sure to visit the Biltmore, check out a few breweries, and have dinner at Curate!
Hate beer? Asheville has a ton of cider places too like Flat Rock Cider Company, Noble Cider Taproom, and Black Mountain Cider and Mead!
Have more time? Check out the River Arts District for local art!
Have you been to Asheville? What were your favorite things to do in Asheville, NC? Let me know in the comments!
Want more USA content? Check these posts out:
Pin it here!