Some posts on this site contain affiliate links, meaning if you book or buy something through one of these links, I may earn a small commission (at no additional cost to you!). Read the full disclosure policy here.
---
San Diego may just be the perfect city. Large, but not overwhelming, San Diego has stunning beaches, gorgeous hills, sea lion colonies, and the best tacos. You certainly could spend a week here and find plenty of places to explore and great street tacos to enjoy. However, if you're short on time during a trip to California, like Chris and I were, here is the ultimate one day in San Diego itinerary.
Chris and I took a quick, 4-day trip out to California and made a stop in San Diego before driving up to Solvang and the Santa Ynez Valley. We're so glad we included this city on our trip, and we're here to tell you all about the best things to do in San Diego in a day.
Here is what you'll find in this post:
Ultimate itinerary for one day in San Diego
What to do if you have more time in San Diego
Where to stay
How to get to San Diego
Getting around the city
When to visit San Diego
Other expert tips for your trip
There are SO many things you could do in San Diego. I was super overwhelmed trying to figure out what to do with the short time we had while there. However, if you want the perfect 1 day San Diego itinerary, this is a safe bet to having a great time!
First and foremost, I quickly realized that San Diego has amazing tacos and beaches… so I combined both and aimed to see as much of those as I could during my time here. Check it out below:
The Best 1 Day in San Diego Itinerary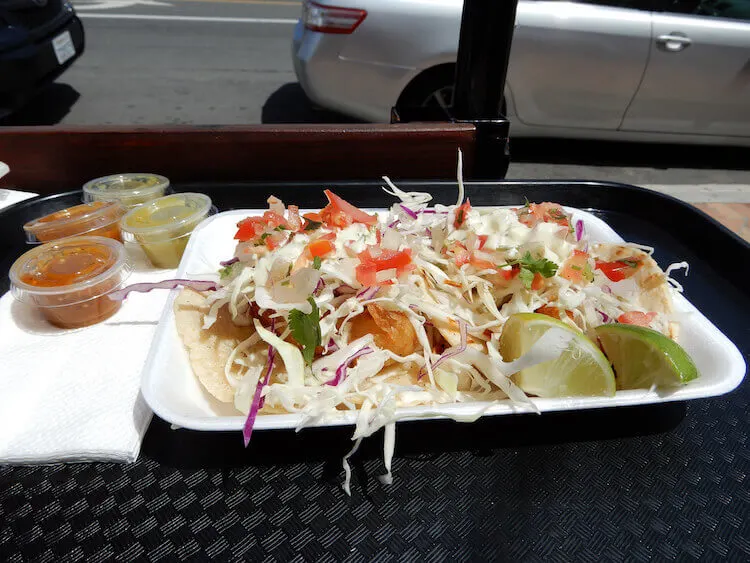 Taco Surf Pacific Beach
Yes, I am telling you to start your day out in San Diego at a taco place. As San Diego is super close to Mexico, you better believe they have some amazing tacos.
Fish tacos in San Diego are sublime, and Taco Surf Pacific Beach is no exception. Head here and test out their fried fish taco, covered with slaw and some delicious sauce-it is the perfect start to a day of exploring.
Taco Surf Hours: Daily 8:30 am-9 pm.
Taco Surf Address: 4657 Mission Blvd, San Diego, CA 92109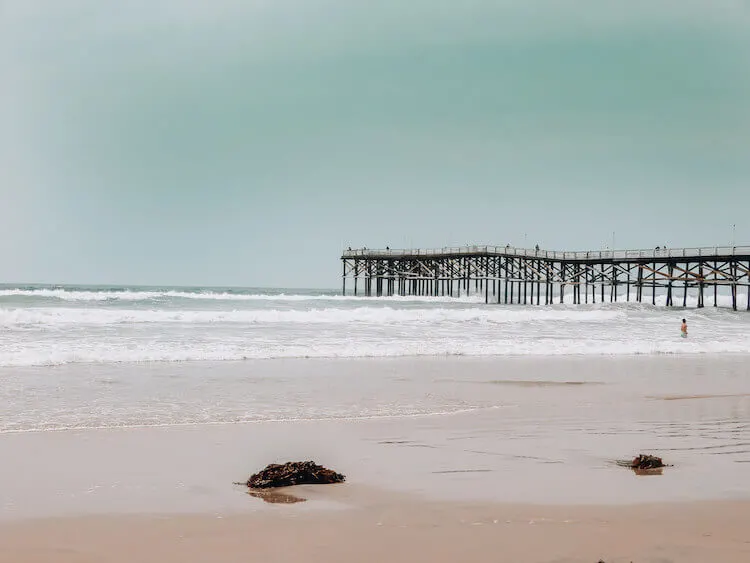 Check out Pacific Beach
While you're in the area, walk over to Pacific Beach and hang out. Take photos of the pier, people watch as several college students play football and Frisbee, layout and work on your tan, or walk along the path next to the beach, stopping by various bars and eateries on the way.
Don't forget your swimsuit! If it is a hot day, definitely take a dip and stay awhile.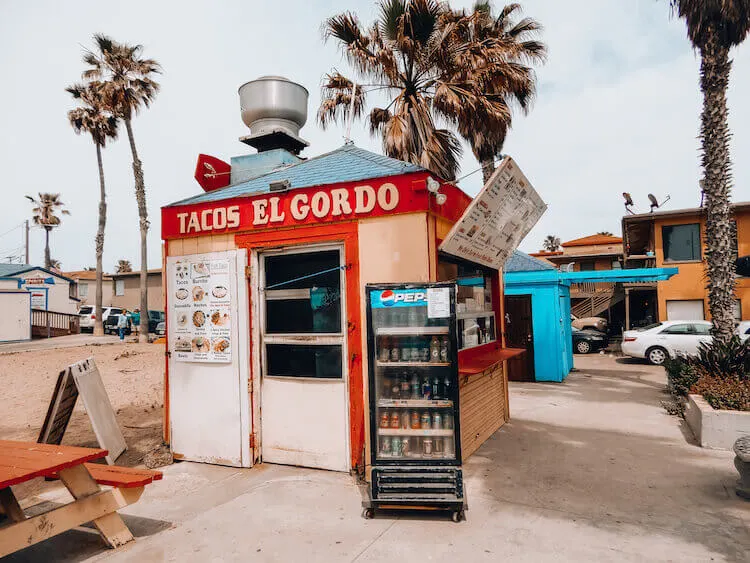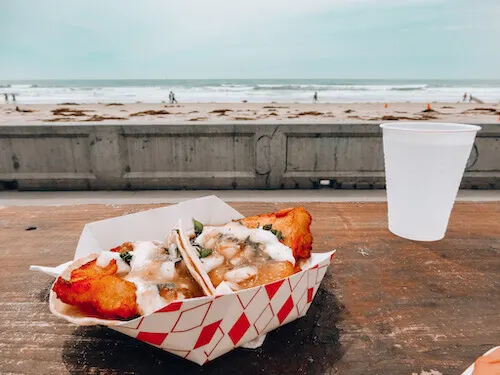 Tacos El Gordo
Look, if you have a short day in San Diego, checking out all the taco places you can is kind of a must. And this place is perfect. Their fish tacos are everything and more.
I'm not kidding- it was the best fish taco of my life. I don't think I can eat tacos in Cleveland again… kidding, I'll always want tacos, but it will never be the same.
This place is right off the beach, meaning you have amazing views while feasting on tacos. Definitely get the fish tacos. They keep it simple but oh-so-good here.
Their fish tacos are lightly fried and perfectly seasoned, then it is topped with tartar sauce and onions and that's it. One bite while simultaneously sitting beachside facing the ocean, and you're hooked.
Tacos El Gordo Address: Ocean Front Walk, San Diego, CA 92109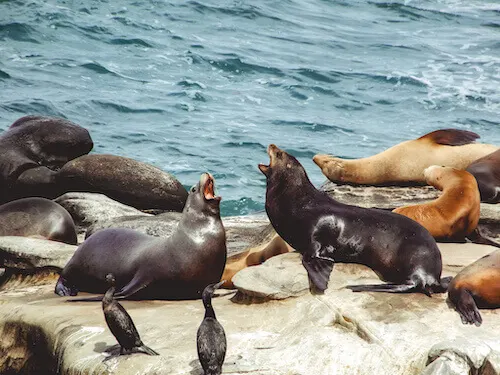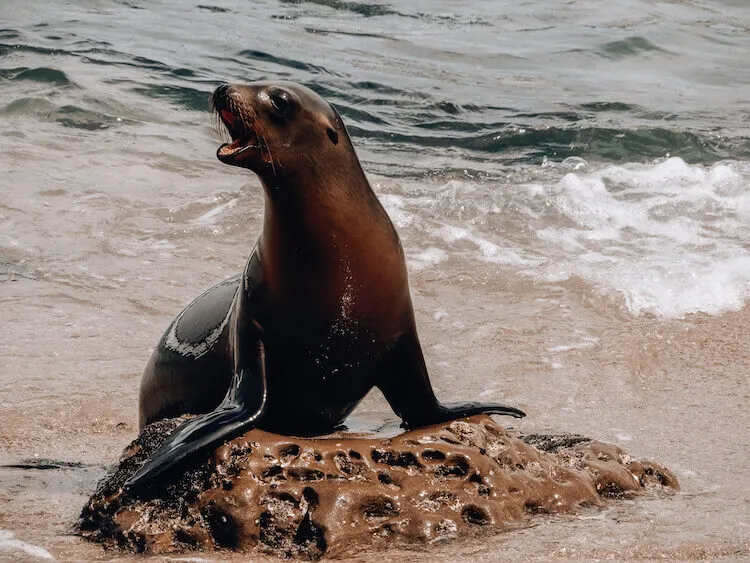 La Jolla Cove is a Perfect Addition to Your 1 Day in San Diego
Yes, this place is touristy. But yes, you have to go. If you love sea lions and seals, check out this area. The neighborhood of La Jolla also has a lot of cute shops and restaurants, but by far the best part is the cove.
Wander along the pathway on the coast, watching sea lions basking in the sunlight, frolicking into and out of the water, and flopping all over each other in a giant cuddle pile of cuteness.
Yes, there are tons of people in some parts, but other areas you can get to yourself if you just walk along the pathway. Just be careful while taking those selfies- sea lions and seals are wild animals, so keep your distance.
Also, take a seat and stay awhile, the views are absolutely incredible of the rocky bluffs, stunning beaches, and wonderful sea life.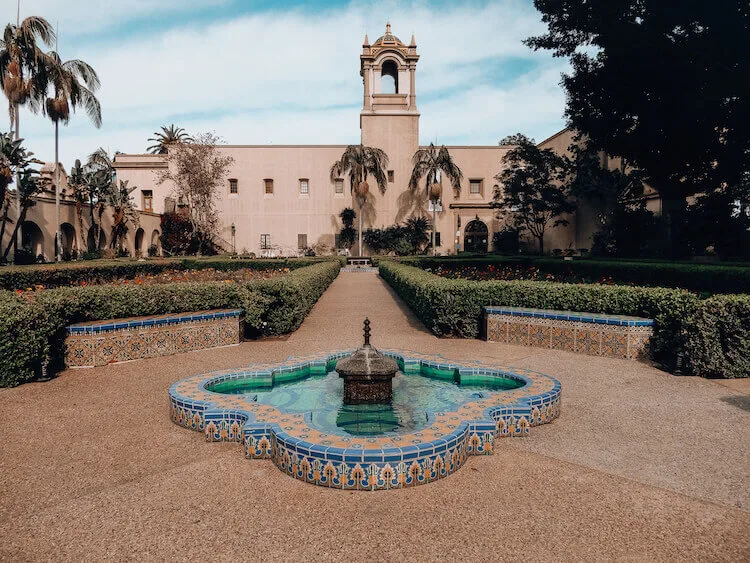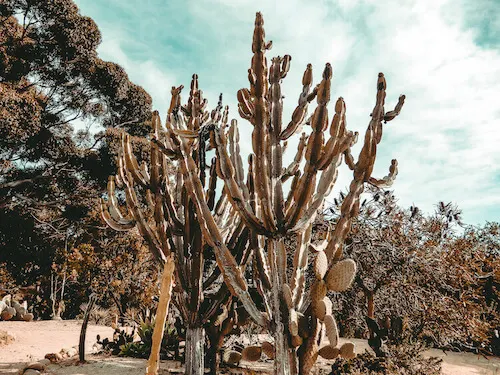 Balboa Park
Once you've explored the northern parts of San Diego, head back into downtown toward Balboa Park. This huge park is home to the San Diego Zoo, several museums, and stunning gardens.
Rent a scooter or take some time and walk around exploring the various gardens. I loved seeing 1935 (Old) Cactus Garden, Desert Garden, Alcazar Garden (similar to the Moorish gardens in Spain), and the Japanese Friendship Garden.
You could spend an entire day in just this park, but an hour or two wandering around the gardens is a great introduction. There is also a fantastic tour around the park that is great to get more background history! This giant park is perfect for a San Diego 1 day itinerary.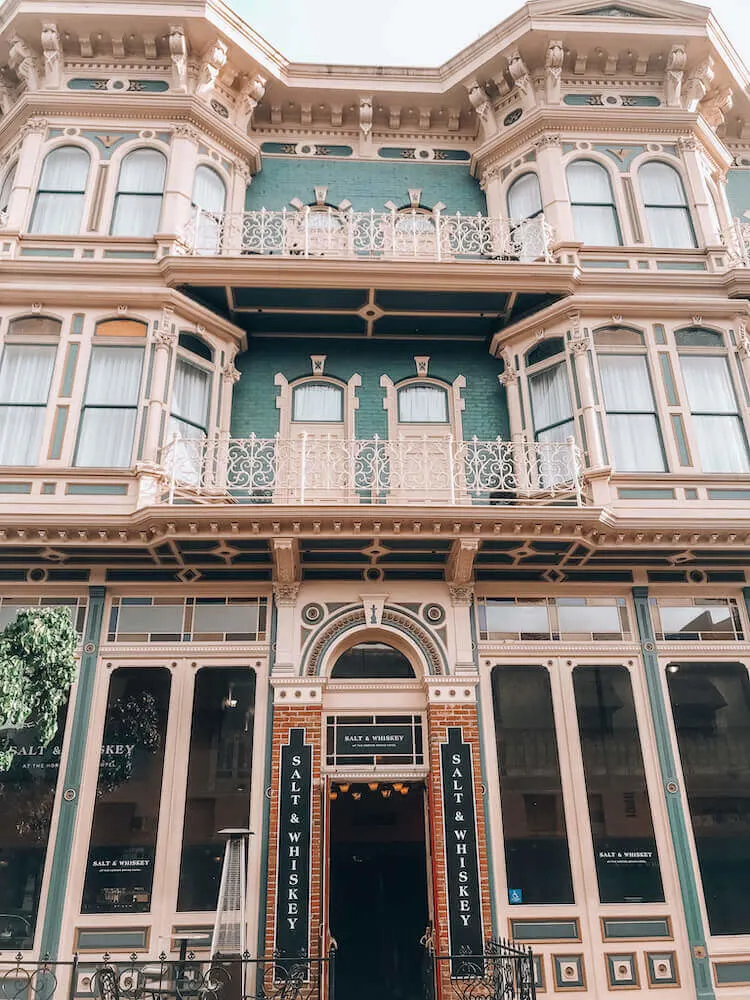 Check out the Gaslamp Quarter
After you've finished up with Balboa Park, rent a scooter and head over to the Gaslamp Quarter. This area is known for its nightlife, and it is iconic for its gaslamps.
Check out the gorgeous architecture and head into Half Door Brewing Company for a great beer flight to start winding down your day of exploring.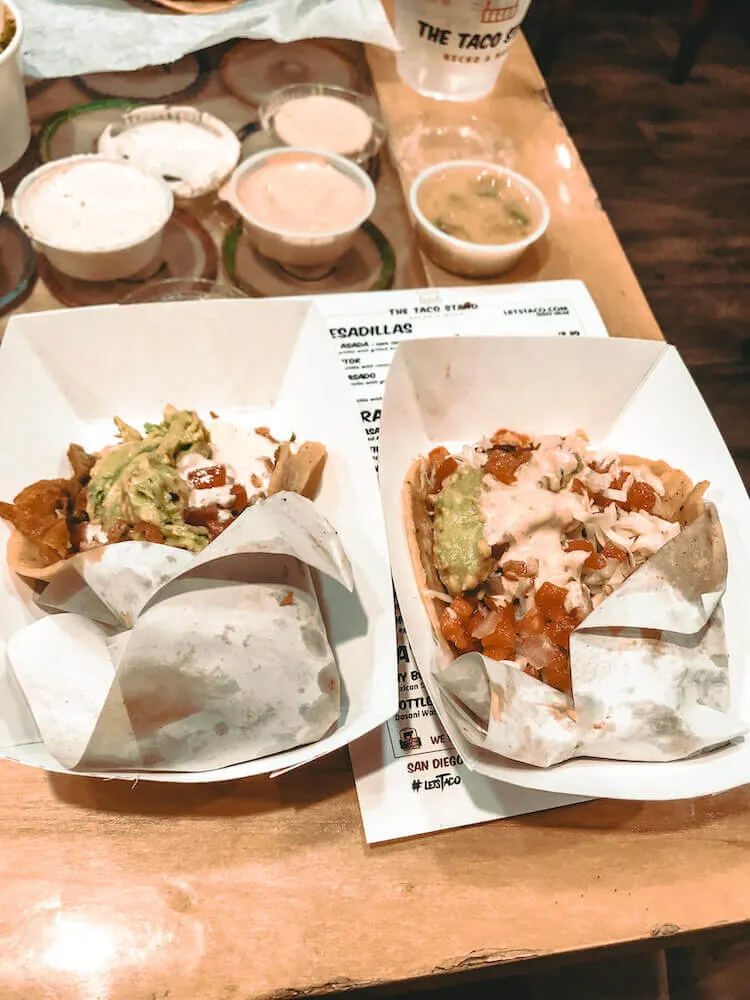 The Taco Stand

is the Perfect end to a San Diego 1 Day Itinerary
If you started the day at a taco place, I supposed you also must end your day there. The Taco Stand has various locations across the city, but if you're staying downtown, check out the one there.
We particularly loved the nopal taco (cactus taco) and grilled Pescado (grilled fish taco). They also have a bar set up with all the types of sauces you'd want to pour over your taco.
This place was fantastic! Be sure to get some chips and guacamole to share as you reflect on your day exploring San Diego.
The Taco Stand Hours: Monday-Thursday 9 am-9 pm, Friday 9 am-10 pm, Saturday 11 am-10 pm, Closed on Sunday.
The Taco Stand Address (Gaslamp Quarter): 645 B St, San Diego, CA 92101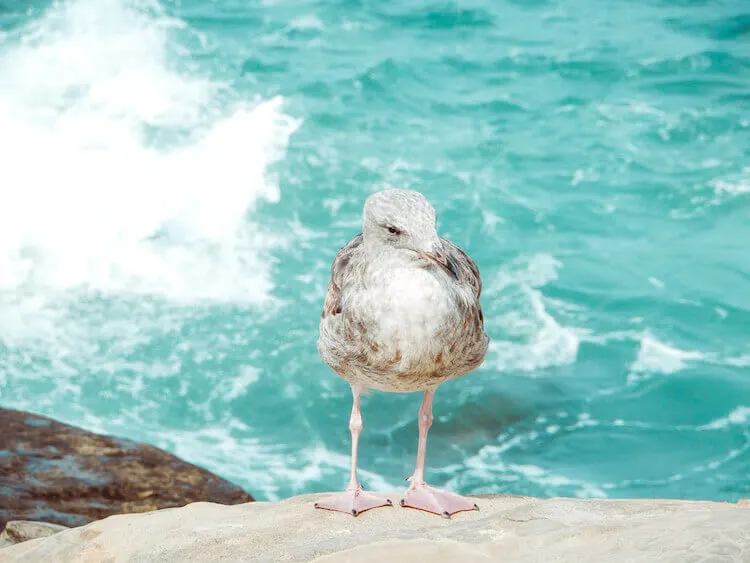 If you have more than a 1 day in San Diego Itinerary
So while that is definitely a great one day in San Diego itinerary, here are some other great spots to check out if you have extra time (including day trips from San Diego):
Coronado Island and the famous Hotel Del Coronado
San Diego Zoo, one of the world's best zoos (definitely book online to skip the line)!
USS Midway Museum (skip the lines with this ticket)
Seaport Village
Mission Beach
Point Loma
Torrey Pines State Reserve
And you can also opt for a fantastic tour around the city!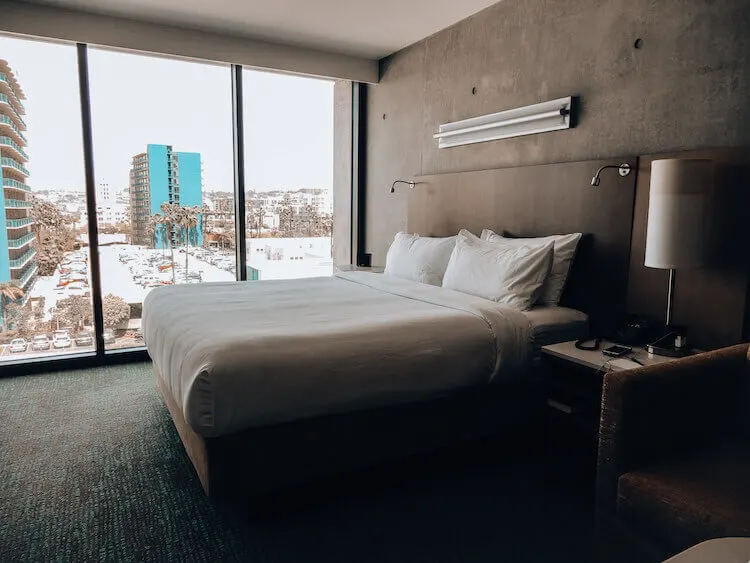 Where to Stay for a Day in San Diego
There are plenty of hotels to stay at in San Diego, and if you have hotel points to burn and/or a free night stay, this is the place to use it.
We loved our stay in downtown San Diego as it was within walking distance of so many neat areas. However, if you want to have a weekend away, you can certainly find some luxury too. Here are some great hotels to check out during your stay.
King's Inn San Diego has clean and comfortable rooms, free parking, has two restaurants, a pool, and a hot tub. It isn't downtown, but it is close to the interstate and Mission Bay. You have easy access to the beaches, Balboa Park, and other neighborhoods within a short drive. And for under $100 a night, you can't beat a price like this in California.
Cost: Less than $100 per night.
Read reviews and book on TripAdvisor and book here!
This hotel is in the heart of downtown, within walking distance to many great pockets like Little Italy and the Gaslamp Quarter. It has amazing views of the bay, and you can easily find scooters nearby to zoom around the city.
Cost: Around $250 per night.
Read reviews and book on TripAdvisor and book here!
This place is rated as a TripAdvisor 2019 Traveler's Choice and the #1 Luxury Hotel in California, so it has to be good. Surrounded by rolling hills, picturesque swimming pools (there are 4 pools), and Mediterranean design, this place is the perfect spot to relax. It's true that it is further from downtown San Diego (about 25 minutes without traffic), but it is closer to Torrey Pines and La Jolla. If you want luxury, this is the place to have it.
Cost: Starting $600 per night.
Read reviews and book on TripAdvisor and book here!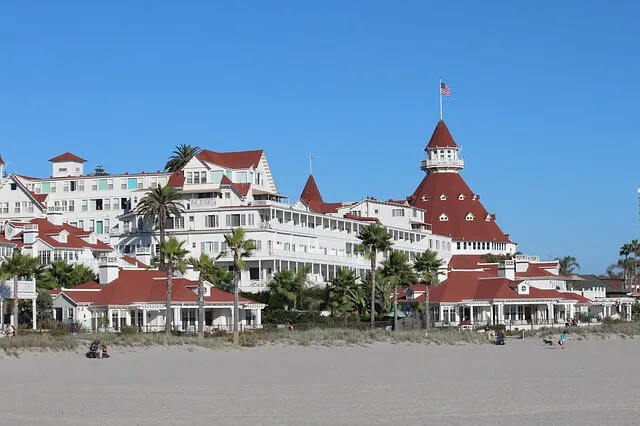 Getting to San Diego
Getting to San Diego is fairly easy, thanks to its good-sized airport. You could also drive from nearby states and even Mexico as well.
Don't forget that if you're flying into LA, you can take the Amtrak train down into San Diego! It beats getting stuck in traffic and the views are great!
We ended up flying Southwest into San Diego and taking a Lyft into the city. Luckily, the airport is super close to downtown, so getting into the city was really easy.
San Diego International Airport has several flights a day with various airlines like Alaska, American Airlines, British Airways, Delta, Hawaiian Airlines, United, Southwest, Japan Airlines, and more.
You can usually find great deals to San Diego from various cities across the US.
Travel Hacking Tip: I booked a one-way flight using Southwest points for 13,569 miles.
And for booking flights with cash, I always check Skyscanner first for the best deals.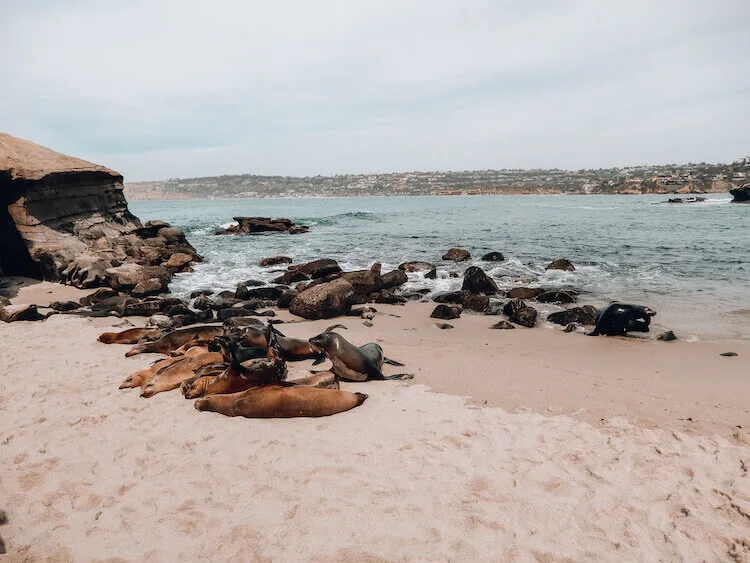 Getting Around San Diego
There are so many ways to get to where you need to go around San Diego. Here are the best ways to get around San Diego:
Car: Renting a car may be your best bet when traveling around California in general. Public transportation can take a long time to get where you need to go, and it can be even trickier to get to the more touristy places. Instead, just rent a car. Fair warning, though, if you want to go up north to La Jolla, be sure to get out after 3 pm during the week, as traffic can be rough after that time. For renting a car, we love Rentalcars.com for great deals!
Uber, Lyft, or a taxi: Of course, there is always Uber, Lyft, or a taxi to get you where you need to be as well. Again, as traffic starts early, be prepared to pay quite a bit during rush hour. Even getting to various places downtown can be expensive with this.
Buses: There are several public buses to get around San Diego. While affordable, it can take some time to get to your destination.
Trolley: There is a trolley that runs into the heart of downtown San Diego, so if you are trying to get around downtown, this is a great option. It doesn't go up into the northern suburbs though.
Scooters: Like several cities throughout the US, San Diego has motorized scooters… and they are everywhere. You can't really use them to get from downtown up to Pacific Beach or La Jolla up north, but you certainly can use them to zip around downtown quickly or around the beaches once you're up there. Lime, Byrd, and Lyft all have scooters readily available across the city.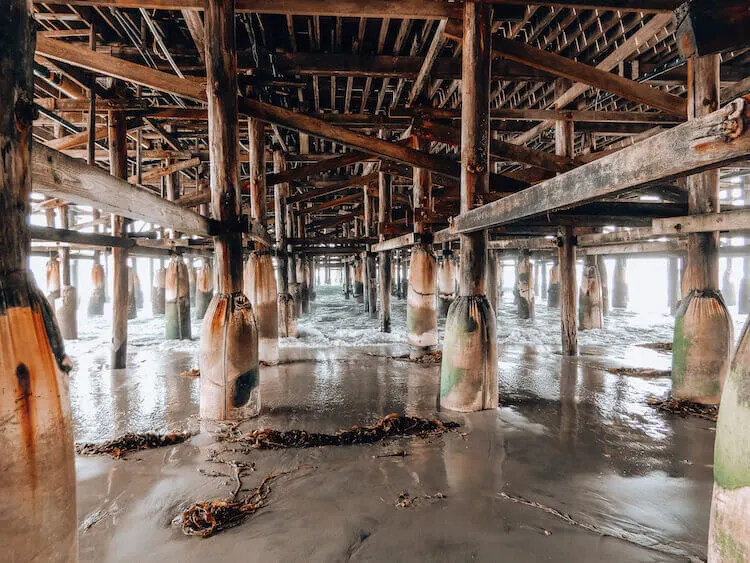 Best Time to Visit San Diego
San Diego has pretty nice weather year-round, so you could really visit at any time. Even in the cooler winter months, daytime highs hover around 65°F (18°C) and lows around 49°F (9°C). Peak summer temperatures are about 77°F (25°C) during the day and 67°F (19°C) at night.
The best months for visiting the beach are July and August/September but expect some crowds. March-May is perfect for comfortable, spring temperatures with fewer crowds, and October through February will certainly be cheaper for hotels and fewer tourists, but it can get rainy and cool. But fall in San Diego is a warmer welcome if you are looking to escape cold weather.
Pro-tip: There is a thing called the "June Gloom" in June where Southern California suffers from foggy, cool days. It isn't terribly cold, but probably not the best for beach weather either.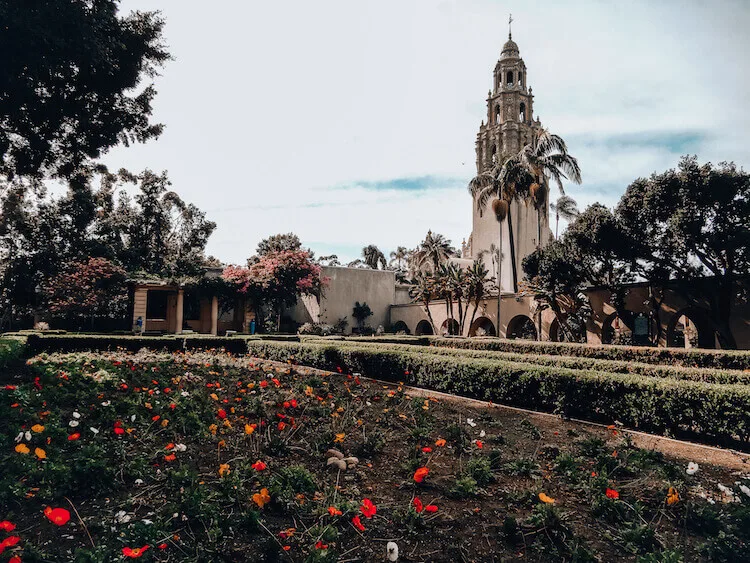 Top Tips for Your San Diego One Day Itinerary
Here are some tips for visiting San Diego:
San Diego is probably now one of my favorite cities to visit in the US whether for a domestic honeymoon or couples getaway!
From beaches to amazing street tacos, and even wonderful gardens, this place is a great introduction to the diverse and wonderful state of California. It certainly is worth spending a few days exploring, but if you only have a short amount of time, this itinerary will help you see the best of San Diego.
What do you think of this one day in San Diego itinerary? What are your must-dos in San Diego? Have you been or want to go? Let us know in the comments!
Want more USA inspiration? Check these posts out!
Love this post or want to save for later? Pin it here!