Some posts on this site contain affiliate links, meaning if you book or buy something through one of these links, I may earn a small commission (at no additional cost to you!). Read the full disclosure policy here.
---
Looking for the best things to do in Solvang, CA?
Solvang is the most charming little town founded by Danish immigrants back in the early 1900s. Adorable Danish-inspired buildings, amazing wine, and incredible bakeries make this a fantastic place to visit whether on a California road trip or as a lovely long weekend getaway.
We visited Solvang for a couple of days and enjoyed wandering around the town itself as well as checking out some incredible attractions nearby. So now we're going to show you all of the incredible Solvang, CA things to do on your visit!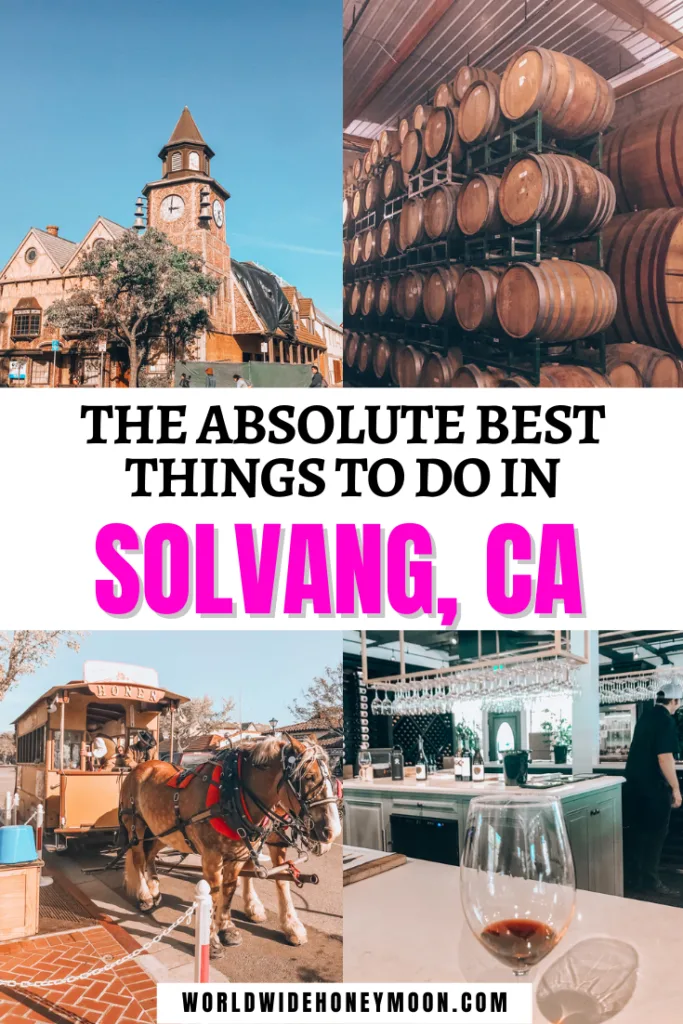 The 18 Best Things to do in Solvang, CA
From spending time in the great outdoors to enjoying the charms around this town nestled near the beautiful Santa Ynez mountains, these are the top things to do in and near Solvang.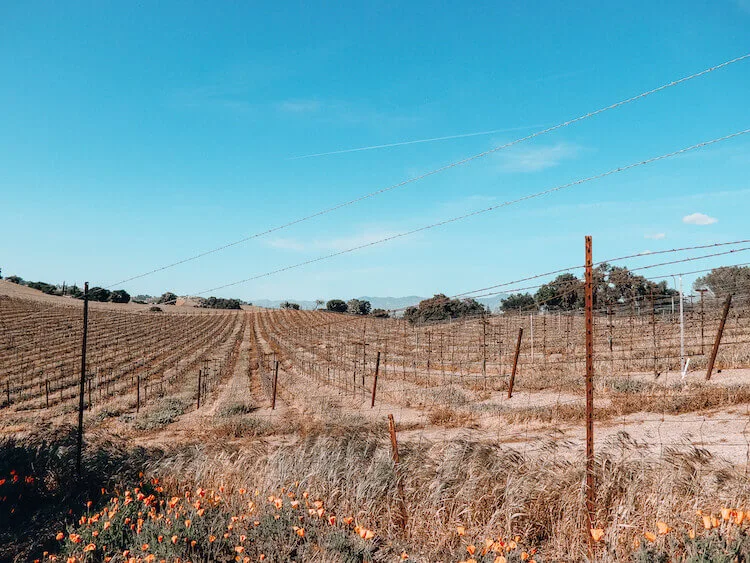 1. Wine Tasting in Solvang
Solvang is a small town located in Santa Barbara County, California. As such, you know the area is famous for its delicious wine, most notably Pinot Noir.
Because of this, going wine tasting is an absolute must during your stay in Solvang. From wine tasting rooms in the city itself to wandering around nearby vineyards and villages, here are a few of our favorites to check out during your stay:
Sanger Family of Wines: Located in downtown Solvang, try their Consilience flight for $20 and the best wine is Consilience La Presa Petite Syrah.
Rusack Vineyards: Just outside of downtown is this lovely vineyard with a fantastic deck for taking in the scenery. Tastings are $18 and the Sauvignon Blanc is a must-try.
Carhartt Vineyard: Located just a few minutes from Solvang in Los Olivos, this tasting room is rustic and charming and has the best "Wayward Son" Pinot Noir. Tastings start at $15.
Sunstone Vineyards: Located in Santa Ynez, this place could easily be mistaken for a Tuscan estate. Gorgeous views and incredible wines like the Grenache Rose and Merlot Reserve are a must-try. Tastings start at $20.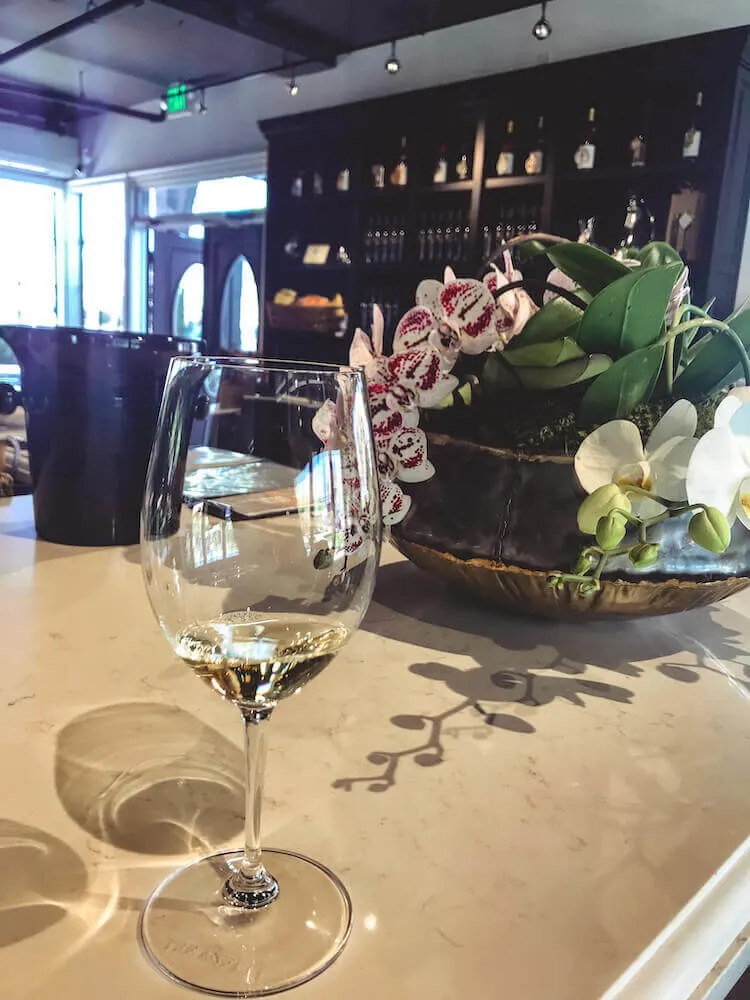 There are so many fabulous wineries in the area, and I have a whole post about the best wine tastings around Solvang, Los Olivos, and Santa Ynez that you'll have to try!
Going wine tasting outside of downtown Solvang does involve needing a car. While you could certainly Rentalcars.com, if you want to enjoy the wine tastings without worrying about transportation, here is a fantastic wine tour including transportation and 3 tastings.
For those who want to have a more active wine tasting experience, here is an incredible bike tour of the Santa Ynez Valley including wine tastings.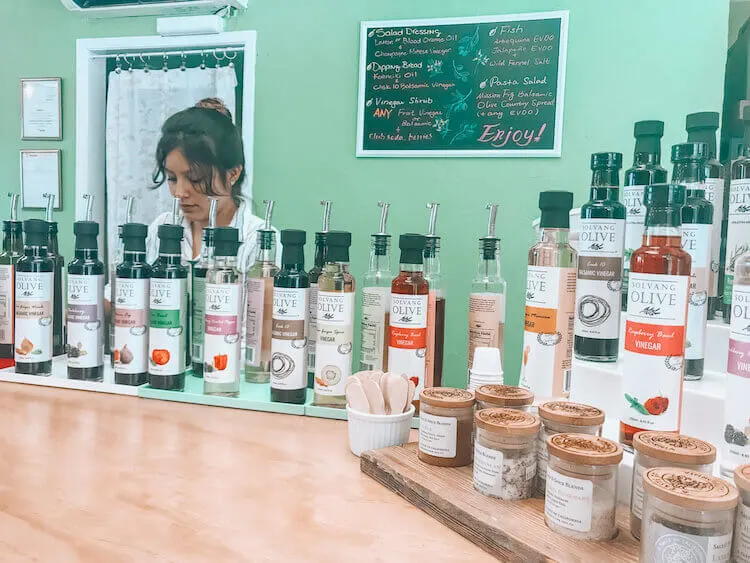 2. Olive Oil Tasting is One of the Best Free Things to do in Solvang
Aside from incredible wine tasting, did you know that there are several olive oil shops in Solvang where you can try free samples? If you love olive oil and are looking for free things to do in Solvang, why not sample a bit of them (and perhaps buy a bottle of oil if you decide to try a ton)?
The best part is it isn't just one bottle of olive oil, there are several different infused olive oils to try! Rosemary, lemon, and jalapeno olive oils are all great olive oils to sample! Plus, many of these places also have vinegar tastings as well.
Here are a few olive oil shops to check out in Solvang: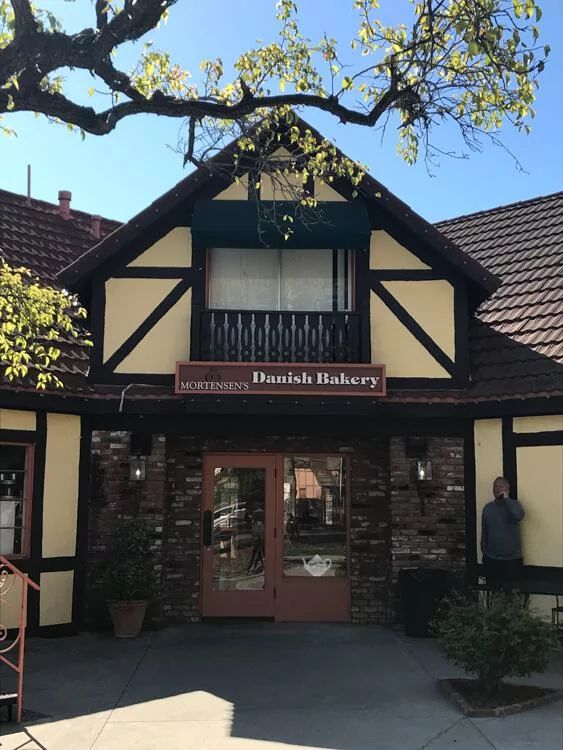 3. Grab a Pastry at the Best Bakeries in Solvang
Being a Danish town, I suppose you've got to try some incredible danishes and other desserts! There are bakeries all over Solvang, so finding a place to grab these tasty treats isn't difficult at all.
A few key pastries to try include danishes (cheese or various fruit-filled ones), cream puffs, stroopwafel, butter cookies, risalamande (a rice pudding, vanilla, and whipped cream dessert with almonds and a cherry sauce), kringle (flaky dough filled with fruit filling and topped with frosting and almonds), and almond ring cake.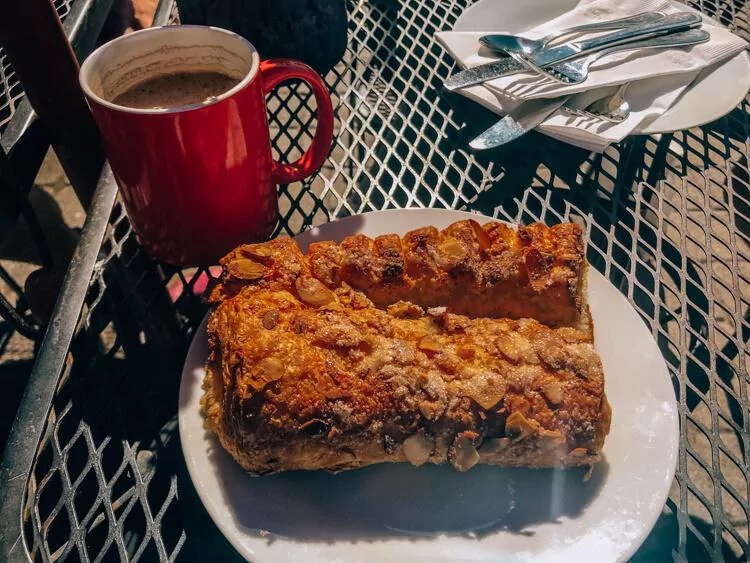 Seriously, though, one of the top things to do in Solvang has to be pastry shop hopping for the most delicious treats! Here are a few to check out:
Olsen's Danish Village Bakery: Try the kringle, ring cake, and butter cookies here.
Mortensen's Danish Bakery: Enjoy the kringle, butter cookies, and strudels.
The Solvang Bakery: Love the bear claws, danishes, and honey almond tarts.
4. Admire the Danish Village
Being a town founded by Danish immigrants, and being known as a fantastic little European-inspired town in the USA, you know there are some unique buildings and architecture that reflect the town's heritage.
Trust me, it doesn't disappoint! From the Solvang Windmill to all of the wonderful Danish-inspired buildings, you may forget for a second that you're in California! There is even a Hans Christian Andersen Museum and a Hans Christian Andersen Park complete with statues of the writer, and even downtown you'll find a replica of Copenhagen's Little Mermaid statue.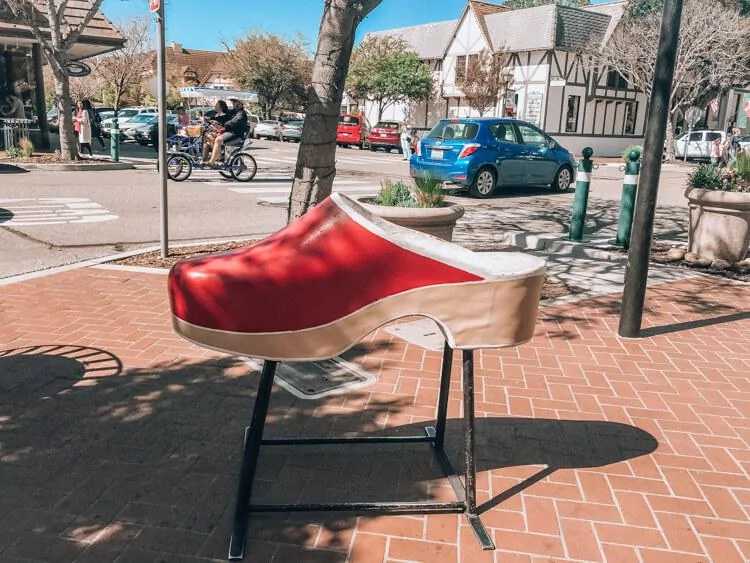 Wander around the village and spot all of the Danish-inspired things, including wooden clogs!
5. Go Take a Hike
If after eating danishes and sipping wine you want to get a little more active, there are ample opportunities to go hiking near Solvang.
Aside from many parks and outdoor spaces in Solvang like the Hans Christian Andersen Park, Solvang Park, and Sunny Fields Park, I recommend getting outside of Solvang and hiking in the nearby area.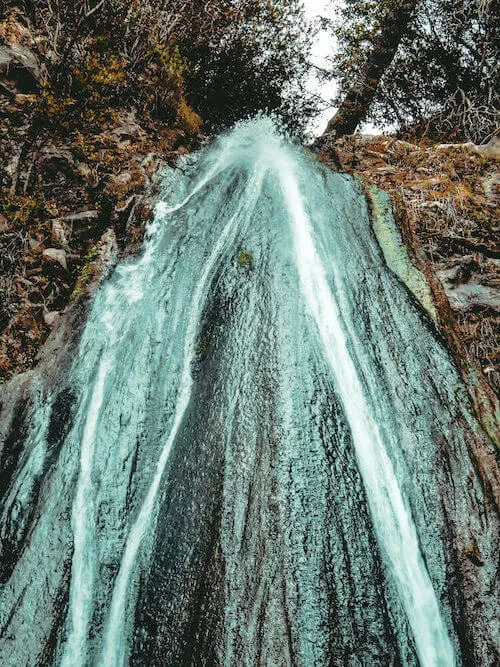 With the mountains of Santa Ynez, there are beautiful places to explore and spot waterfalls, wildlife, and more!
Personally, we really enjoyed Nojoqui Falls. Only about 15 minutes from downtown Solvang, this short and relatively easy hike is a must-see attraction near Solvang. The trail itself is only two thirds of a mile long round-trip and leads to an 80 foot waterfall.
If you continue on just 10 more minutes from Nojoqui Falls Park, you'll happen upon Gaviota State Park. This place is truly stunning with coastal bluffs, a beautiful beach, and for truly stunning views, take the challenge and hike up Gaviota Peak Trail.
This trail is quite challenging with a 2,150 foot elevation gain, but you'll see gorgeous views of the ocean and mountains from the top. Plus, on the way you'll spot signs for Gaviota Hot Springs where you can take a dip in before continuing your hike. The hike is about 6 miles long and will take a few hours to complete, especially if you take time to enjoy the views at the top and visit the hot spring!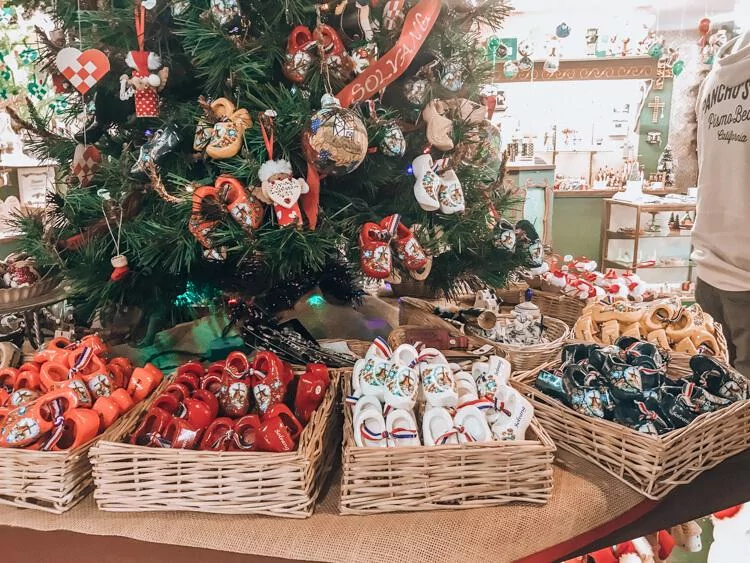 6. The Jule Hus is One of the Best Things to See in Solvang
If you're feeling the holiday spirit, no matter the time of year, a visit to the Jule Hus Christmas store is well worth your time! Grab a Christmas ornament (that's what we always collect on trips), find cute decorations, and enjoy the beautiful Danish building as you spend some time in here.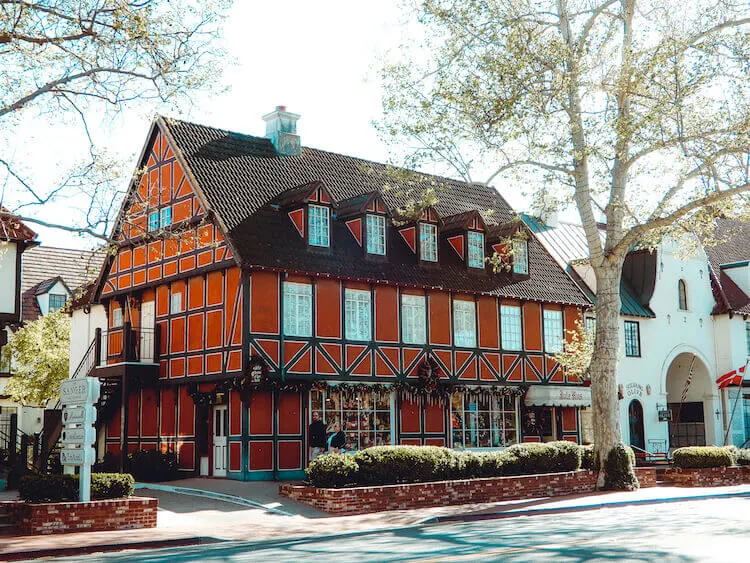 7. Go Shopping
Shopping in Solvang is a must, especially as there are boutique shops everywhere! With over 150 stores, you can find anything from children's clothing shops to pottery and antiques. There is no shortage of places to shop in this small town.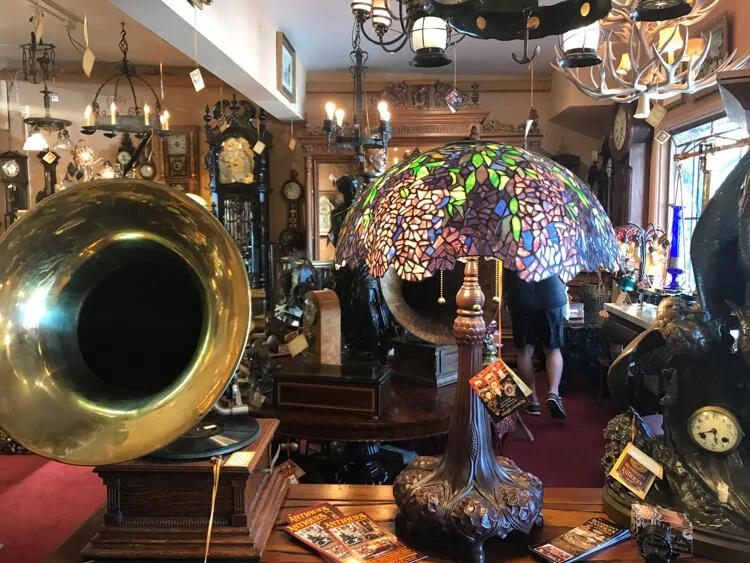 Aside from the Jule Hus from above, here are a few shops to check out during your time in Solvang:
The Book Loft: This little independent bookstore has several great finds including Scandinavian books, used books, and more!
Atterdag Kids Children's & Baby Boutique: Shop for children's clothes here.
Artistic Pony Studio: This place has art from many local artists.
A Piece of the Past: An antique and vintage mall selling keepsakes and furniture.
8. Enjoy a Delicious Meal at Many Incredible Restaurants in Solvang
While you've got to try one of the many pastry shops in Solvang, there are also plenty of incredible restaurants in Solvang you must-try during your visit. From upscale to casual, here are a few of our favorite places to grab a bite to eat in Solvang:
Copenhagen Sausage Garden: This casual place is perfect for sausages, burgers, and plenty of great beer and wine.
Mad & Vin: The upscale restaurant at The Landsby hotel has delicious wine and cocktails plus incredible wine-country food. Try the seared salmon or seafood hot pot.
Leonardo's: Italian cuisine with delightful pizza, pasta, and Italian classics like chicken marsala. They also feature an extensive wine menu.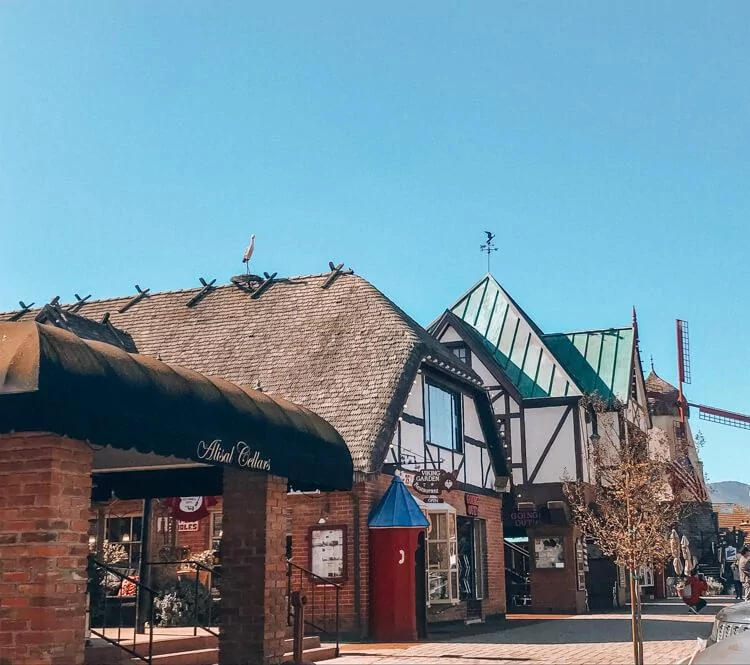 9. Visit Incredible Museums
If you are searching for Solvang things to do, there are quite a few museums in this small town! From the Hans Christian Andersen Museum to the Elverhoj Museum of History and Art, there is something for everyone to enjoy. Here is a list of the Solvang museums:
Elverhoj Museum of History and Art: Learn about Solvang's rich history here.
Hans Christian Andersen Museum: Features his life and work.
Solvang Vintage Motorcycle Museum: Motorcycle enthusiasts will love these rare and vintage bikes.
Wildling Museum of Art and Nature: Celebrate nature through art and interactive things to do here.
Mendenhall Museum: A private museum and you can visit by appointment, this is a large collection of antiques and artifacts.
Santa Ynez Valley Historical Society Museum & Parks Janeway Carriage House: Enjoy the history of this unique area, including ranching history, and see several gorgeous carriages!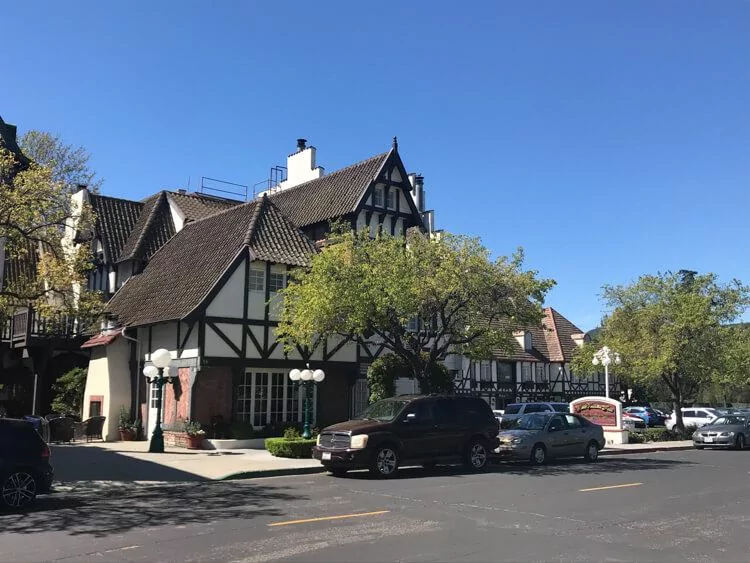 10. Partake in Annual Events
There are so many incredible events to go to in Solvang throughout the year including the Solvang Grape Stomp in October, Julefest holiday festival starting at the end of November through December, and Solvang Danish Days in September.
If you happen to be in the area around those times, a visit to an event is always a good experience!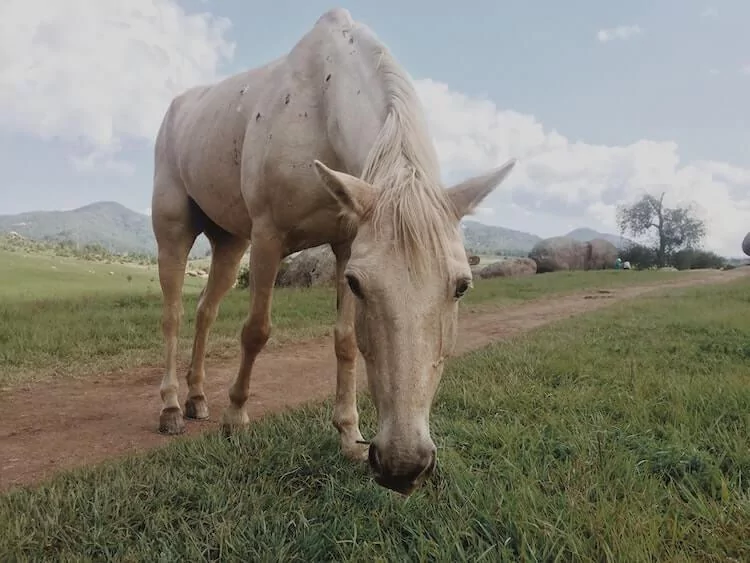 11. HorseBack Riding
Get outside while horseback riding throughout the hills and valleys in Santa Ynez and Solvang. Vino Vaqueros horseback riding will take you through the vineyards of Estelle Vineyards and you can book their "ride and wine" package where you'll be treated to a glass of wine there. This is $160 per person.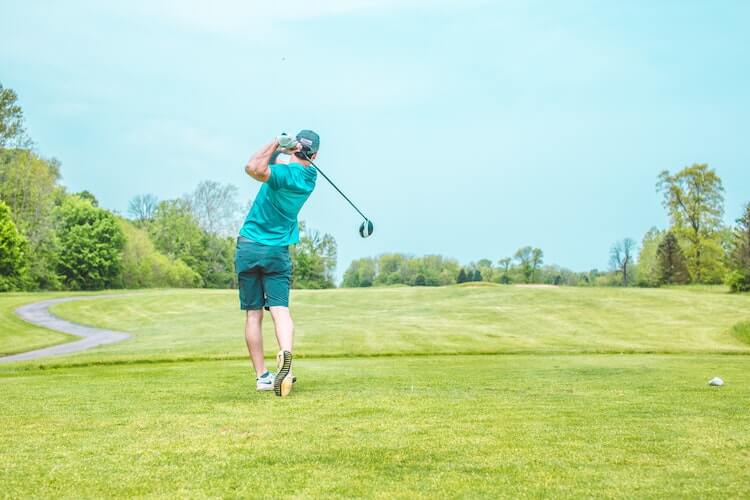 12. Golfing
For those who love to golf, there are several golf courses around the area to explore and enjoy a game with friends.
A few golf courses to check out include:
River Course at Alisal
Zaca Creek Golf Course
La Purisima Golf Course
13. Old Mission Santa Ines is One of the Many Great Solvang Attractions
Founded in 1804, you've got to visit the lovely Old Mission Santa Ines while exploring the things to do in Solvang. This mission also has spectacular views of the Santa Ynez River Valley and the surrounding mountains.
You can attend a church service there or take a tour around this beautiful place during your stay in Solvang.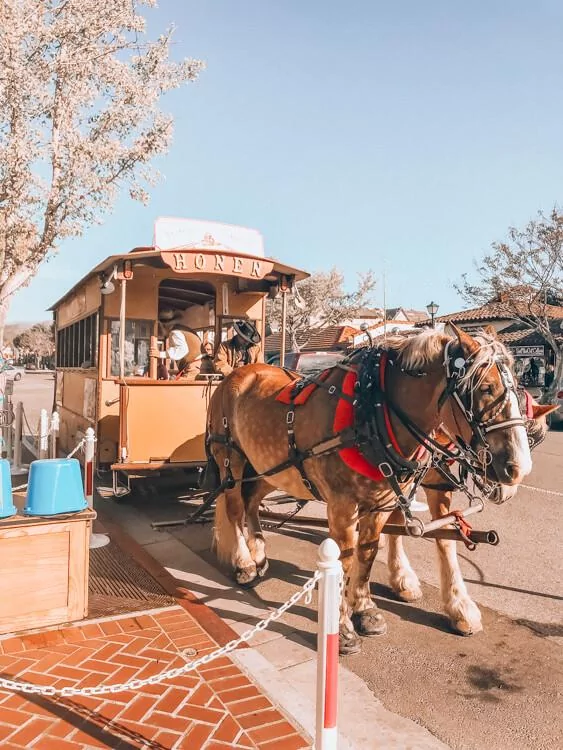 14. Horse Drawn Carriage Ride
Looking for unique things to do in Solvang? Take the Solvang Trolley tour with two draft horses pulling the trolley around town as you take in the history and scenery of the area. You can't miss the Solvang Trolley & Carriage Tours stand in the downtown area, and it is a cute and fun way to see the town.
15. Solvang Festival Theater
This 700-person outdoor venue is such a fun place to catch a show in Solvang! Built in 1974, the Pacific Conservatory Theater brings in several visitors each year, especially for the summer season with nightly plays and musicals.
No matter how long you plan to visit Solvang, if you're here in the summer, definitely try to catch a show if you can!
16. OstrichLand USA
This family-friendly thing to do in Solvang is a must for animal lovers! OstrichLand has over 100 ostriches and emus to visit.
Plus, you can even participate in feeding the ostriches and emus! Observe and learn all about these unique birds here.
17. What to do in Solvang: Take a Day Trip!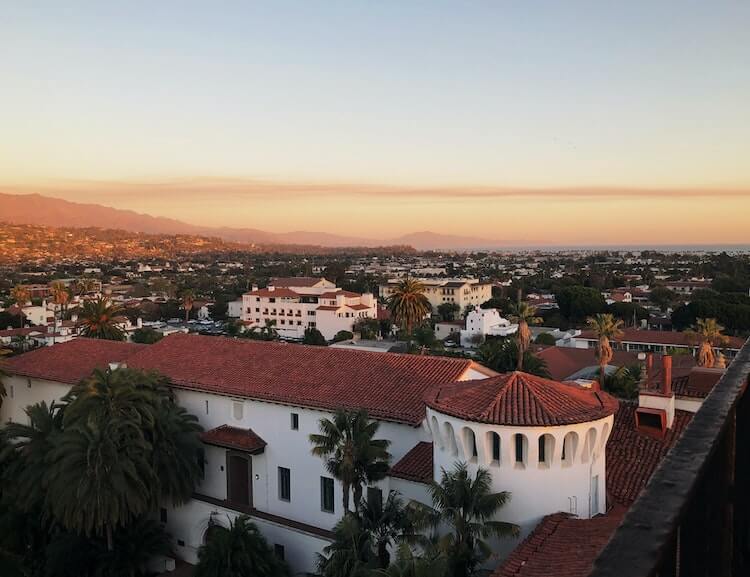 If you plan to spend a few days in Solvang, why not take a day trip? There is plenty to see and do in the area, including taking time to visit the city of Santa Barbara to explore.
If you prefer hiking, why not check out Los Padres National Forest? And for a longer day trip, you could even go to LA and explore.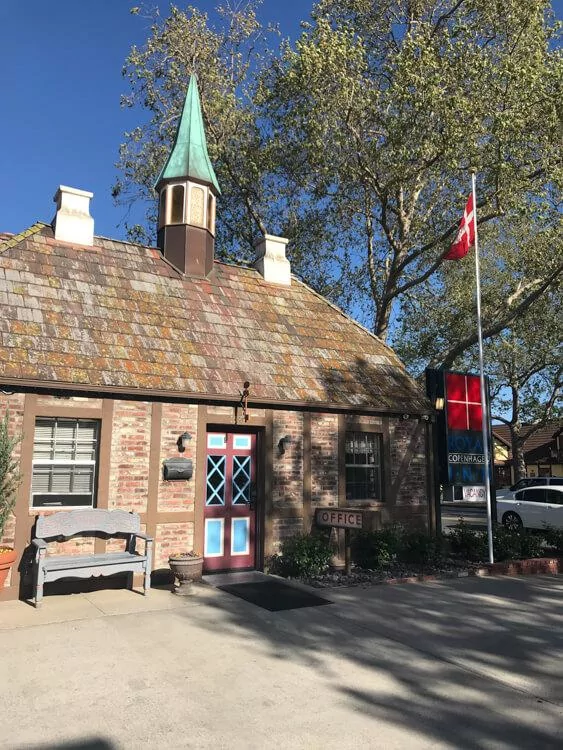 18. Stay in a Danish-Inspired Hotel
Last, but not least, if you're planning to stay in "America's Little Denmark" you've got to stay in a charming Danish-inspired hotel! Here are a few to check out based on your budget:
Budget: Royal Copenhagen Inn
This is where we stayed during our time in Solvang, and we loved this charming hotel with the European facade, cozy rooms, and a lovely pool. For only around $120 per night, it was a great deal in Solvang.
Read reviews on TripAdvisor and book here!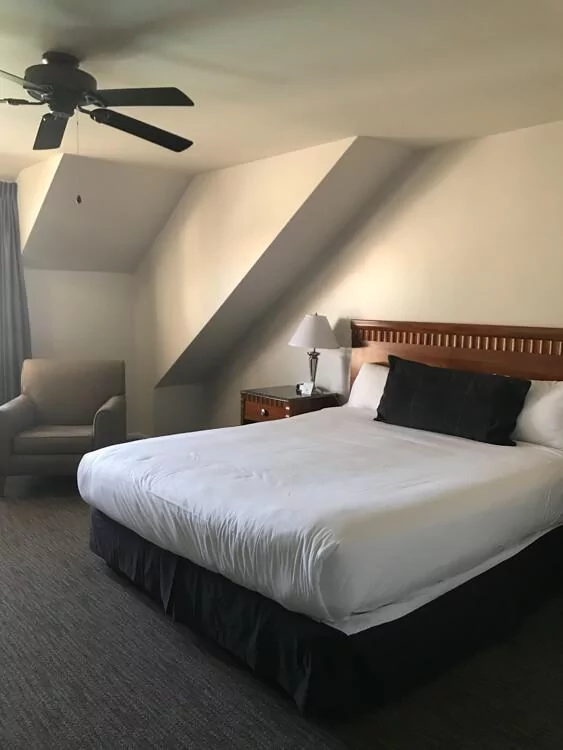 Mid-Range: The Landsby
Aside from dining at their restaurant Mad & Vin, this elegant hotel has a great cocktail bar, bright and airy rooms, and the cutest Danish design. The price is around $160 per night.
Read reviews on TripAdvisor and book here!
Luxury: Mirabelle Inn
What appears to be a beautiful Danish countryside estate is this charming hotel. Complete with a spa, spacious rooms, great tasting menus at their restaurant, and even a free bottle of wine in your room, this is worth the splurge at around $285 per night.
Read reviews on TripAdvisor and book here!
These are hands-down the best things to do in Solvang, California that you cannot miss! From sipping delicious wine at several incredible wineries to exploring the history of this Danish town, you'll quickly fall in love with Solvang.
Which thing would you most like to do in Solvang?
Want more US weekend getaway ideas? Check these posts out!
Pin it here!