Some posts on this site contain affiliate links, meaning if you book or buy something through one of these links, I may earn a small commission (at no additional cost to you!). Read the full disclosure policy here.
---
Don't have time for a lengthy, globetrotting adventure? Or maybe you've got so many trips planned that you've used up your days off from work and you're just trying to get away for a weekend for fun and a little romance? Whatever your reason is (and come on, who really NEEDS a reason?), these are the steps you need to create the perfect romantic weekend getaway of your dreams without going broke in the process.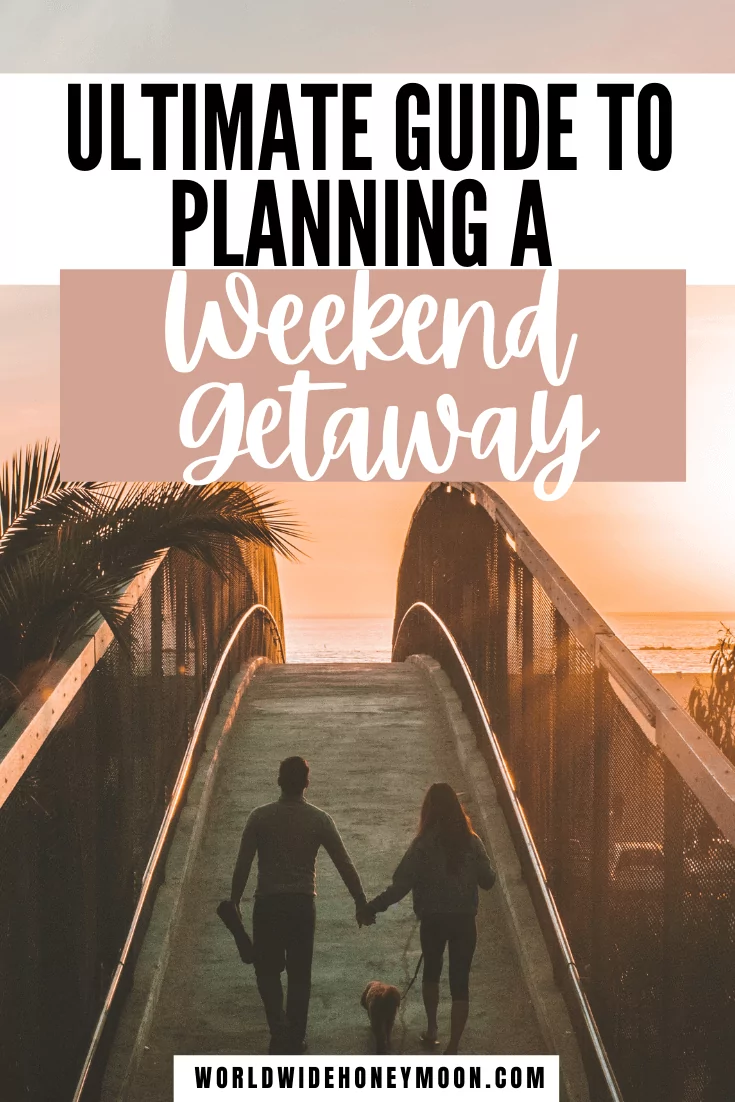 Step One: Determine How Long You Can Get Away For
Even though this is a weekend getaway, if you're able to utilize some days off from work, or even a holiday, you can go for even longer. But the first thing you need to do is figure out what both of your time frames are.
Is a holiday weekend approaching? Have a spare day or two off work? Maybe both? If so, you could potentially have 2.5-4 days to play with on your schedule!
Pro-tip: Be sure to plan early, as prices increase closer to time, especially around holidays! Also, if you're trying to plan any days off of work, the earlier you submit your vacation day(s), the more likely it'll be approved over someone else who is planning later!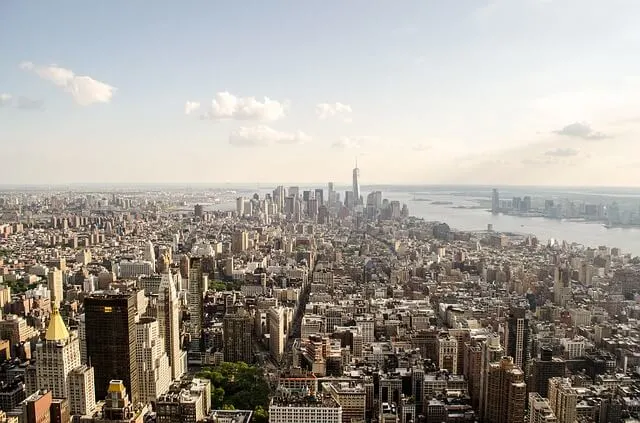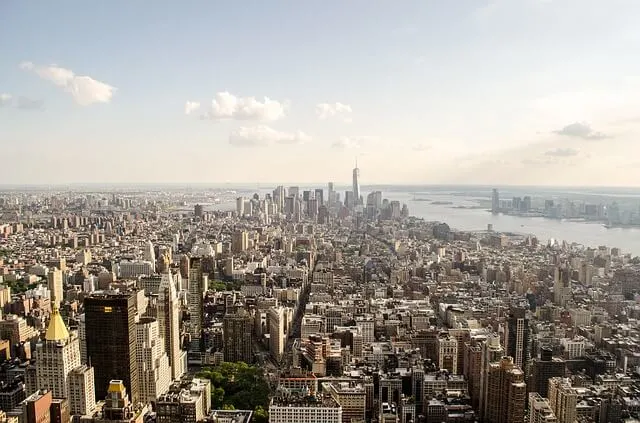 Step Two: Set Your Romantic Weekend Getaway Budget—And Stick To It!
A shorter vacation typically means you can save a lot more money than a longer trip elsewhere, right?
…Not exactly.
A lot of places offer deals for longer stays, and if you've got status or book hotels with points, some programs like Marriott Bonvoy or Hilton Honors have a 5th night free on award night bookings. As you won't be nearing that, you won't get this benefit.
Also, sometimes one tends to think that because they're gone for a shorter time, they can afford the splurge. Trust me, we've been there too. Some destinations can quickly add up if you're not careful (Aka the time we overspent at a Michelin Star restaurant in NYC during a 3-day romantic getaway).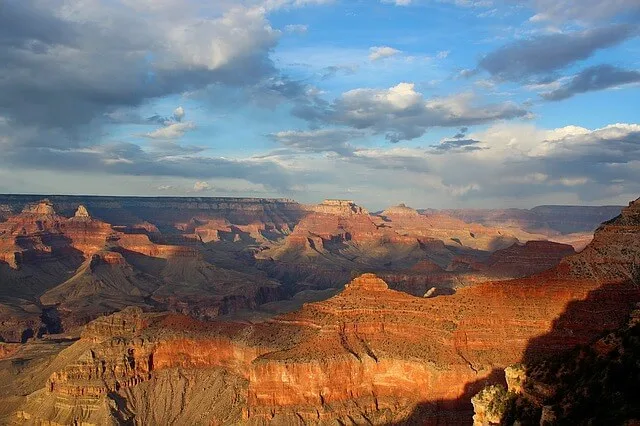 So our best advice is to create your budget—and stick to it! Now there are a few ways to create a budget, but the top two ways include setting a number first or totaling up what the costs will likely be and creating a number to save up for from there.
We tend to do both methods, but I'll break down how to do it for both:
Setting the Budget Number First
This tactic of budgeting typically is great for last-minute trips or trips where you have a certain amount of extra money in savings that you can spend. Period. Or if you're a super planner like ourselves, sometimes this is just all you can spare after saving for other items in your life, be it a new car, house, longer trip, etc.
Either way, this essentially is saying, "Okay, I've got X days to go to X location, and we can only spend X dollars."
Once you've set this number, then you'll want to figure out how much to allocate toward the costs such as:
Transportation to Destination- 25%
Hotel/Airbnb- 35%
Food & Alcohol- 25%
Activities- 6%
Transportation around (metro card, train ticket, etc.)- 2%
Tips- 5%
Souvenirs- 2%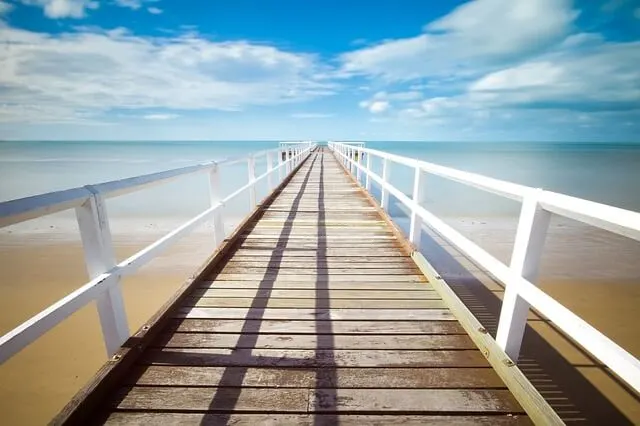 For example, if you set a number at $1,000 (for easy math here), then you can allocate $250 for transportation (flight and/or rental car), $350 for hotels/Airbnb, $250 for food and alcohol, $60 for activities, $20 for metro pass, bus ticket, etc., $50 for tipping, and $20 for souvenirs.
After you've determined this, then you pick your destination, activities, and how you'll get there.
Pro-tip: If you've got miles and points, you could basically slash the cost by 60%! Every time you fly or stay in a hotel ALWAYS sign up for their loyalty program! It's free to join, and you can rack up points faster! There is also always the credit card route too.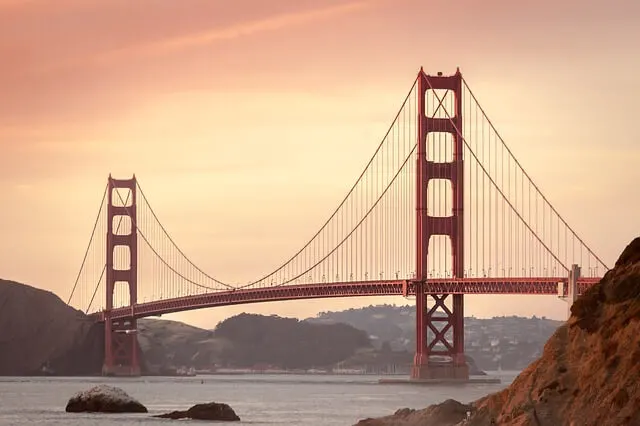 Researching Your Destination THEN Budgeting
This is a solid way to budget as well because if you've got plenty of time to save, you can just figure out what the cost will likely be, and then save accordingly. We've done this in the past as well for some trips like Southeast Asia and our Disney weekend.
In this way of budgeting, you'll basically work backward from the first method. So, instead of having a solid figure and allocating percentages for your romantic weekend getaway budget, you'll find the costs and then set the number. Here is what this looks like:
Flight price for two- $250
Airbnb or hotel for 3 nights- $350
Food & Alcohol*- $250
Activities (research "things to do" and pick your favorites)- $60
Metropass and avg. Uber cost (using Uber's estimate tool)- $20
Tips (based on food and alcohol cost)- $50
Souvenirs- $20
*For finding food and alcohol prices, I like to look on Yelp for popular restaurants in the destination and look at their menus for prices!
This costs the same as setting a number method above, but it basically is in reserve order.
Okay, once you've set a budget, it's time to nail down the details! These items will be Steps 3-6 if you're budgeting by setting a number first, but these will happen simultaneously if you're researching costs and then creating a savings schedule and budget.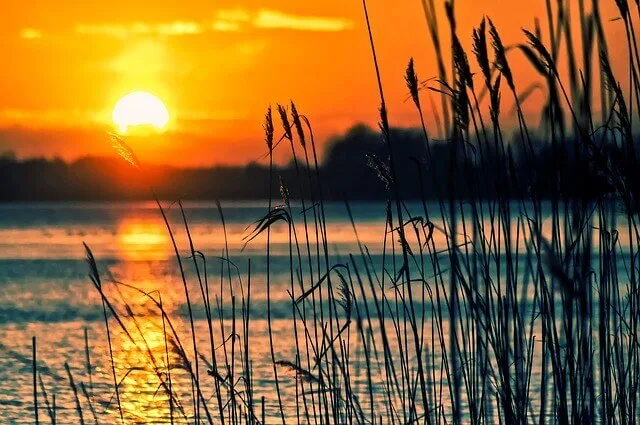 Step 3: How to Pick a Destination (Plus Ideas for Romantic Weekend Getaways)!
While you may love the idea of surprising your partner with where you're going, it may be a good idea to clue them in. Planning a mini-getaway for two may be fun for both of you to plan and get involved in! Also, it is nice that both people have input so that they are happy with the choice of where they're going.
So to figure out where to go, I love the "list it out" strategy. This is where you and your partner sit down and list your dream destinations to go to. Keep in mind that these have to be accessible (either by flying or driving) within a 3-4 day time frame maximum. But, jot all of them down and see what overlaps. Then, decide to go there!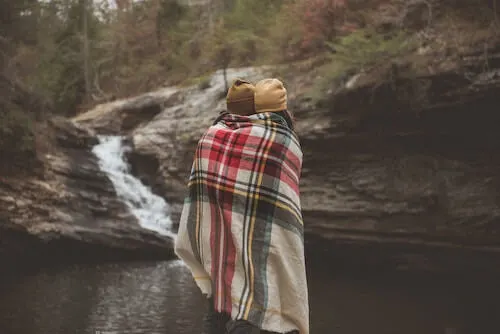 Still, have no clues on where to go? Here are some ideas based on what region of the US you live in for romantic weekend getaways near you:
Northeast
Boston
Portland, Maine, and Kennebunkport
Hamptons
Upstate New York
Philadelphia
Niagara Falls
Acadia National Park
Cape Cod/Martha's Vineyard
Adirondack Mountains
Finger Lakes
Fly (or potentially drive) to locations in Midwest, Canada, Caribbean, or Southeast
Southeast
Atlanta
Charleston
Myrtle Beach
New Orleans
Gulf Shores
Key West
Nashville
Gatlinburg and the Smokey Mountains
Memphis
Louisville
Miami
Charlotte
Ozarks
St. Augustine
Lexington
Fly (or potentially drive) to locations in Caribbean, Midwest, Great Plains, or Northeast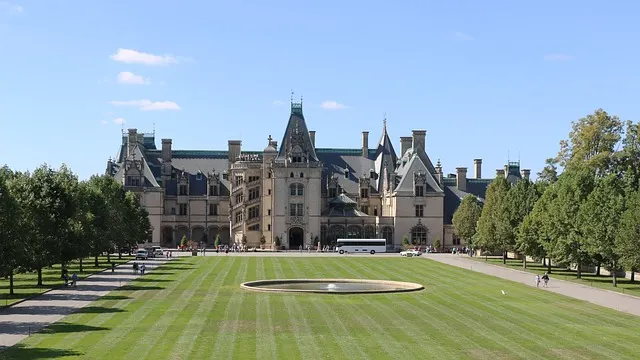 Midwest
St. Louis
Detroit
Door County, Wisconsin
Mackinac Island, Michigan
Niagara Falls
Toronto
Ottawa
Kansas City
Des Moines
Minneapolis
Indianapolis
Columbus
Sioux Falls, South Dakota
Lake Minnetonka
Fly (or potentially drive) to locations in Great Plains, Northeast, Caribbean, or Southeast
Great Plains
Dallas
Houston
Corpus Christi
Denver
The Badlands
Oklahoma City
Black Hills
Omaha
Breckinridge
Aspen
Vail
Jackson Hole
Yellowstone National Park
Glacier National Park
Fly to locations in West, Southeast, Midwest, Canada, or Mexico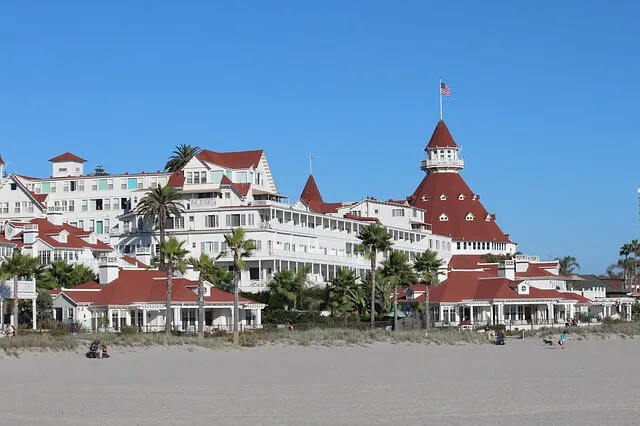 West
Grand Canyon
Las Vegas
Yosemite National Park
Monument Valley National Park
Park City
Napa Valley
Los Angeles
San Francisco
Lake Tahoe
Zion National Park
Olympic National Park
Willamette Valley wineries
Palm Springs
Muir Woods
Seattle
Walla Walla Valley
Fly to locations in Great Plains, Midwest, Mexico, Canada, or Hawaii
Once you have an idea on where you'd like to go, let's talk about how to get you there!
Step 4: How to Get To Your Romantic Weekend Getaway Destination
You've nailed down where you'd like to go, but how will you get there? Sometimes this decision may be determined while figuring out where you'd like to go. And for a long weekend getaway, I recommend that the destination is no more than 5 hours from where you live, whether that is by driving or flying.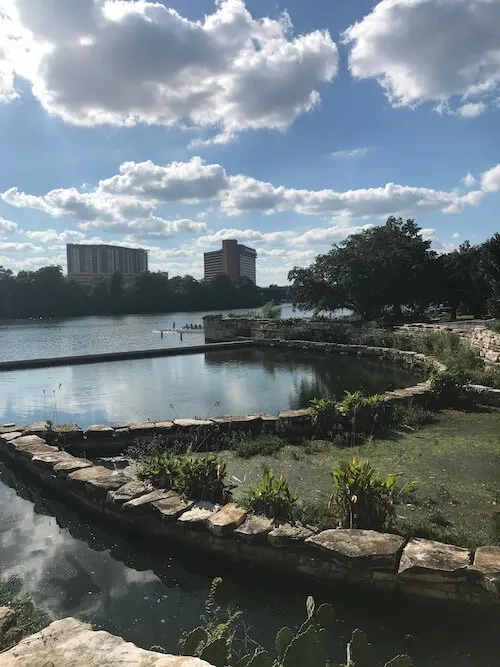 So with that in mind, here are ways to determine how to get there:
Check flight prices on Skyscanner
I always find the best deals when I have a destination in mind with Skyscanner. So check to see if you can reasonably afford the flight to your romantic weekend destination here first. If the flight costs too much, then maybe it may be a better idea to drive or change where you'd like to visit.
Check for last-minute deals
Sometimes you can find great deals on flights with Jetto and more! If you're still not sure where you'd like to go, finding a fast and cheap flight may decide for you!
Calculate gas prices, parking, and tolls
If you're driving, don't forget to budget how much you'll need for gas and tolls along the way. Gas is something most people keep in mind, but tolls are easily forgotten. They don't typically cost much, but it is something to think about for the budget. And, parking can be huge costs in larger cities so don't forget to budget for that!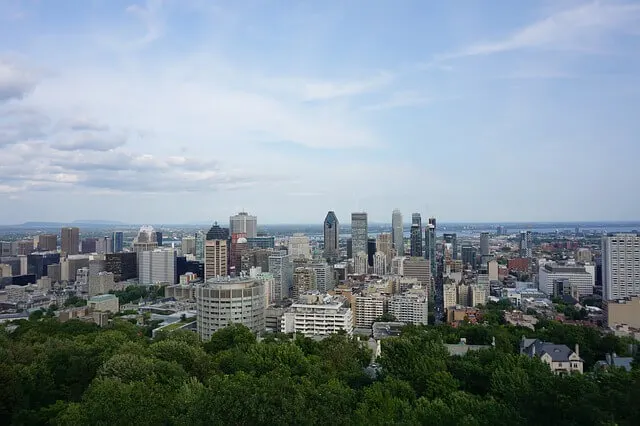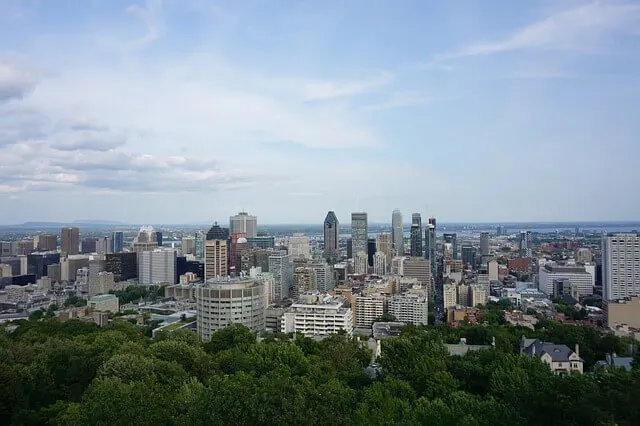 Find alternative methods of transportation
Sometimes you may not have a car or it may cost too much for parking, tolls, etc. In this case, check out if there is a way to go via train or even bus. If you're in the Northeast, you can get to a lot of places via train from DC to Maine. And I love Megabus for great deals! I took a Megabus to Chicago a few years ago and it was quick and comfortable, and not to mention cheap!
Once you nail down how you're getting there, let's talk hotels.
Step 5: Finding the Perfect Romantic Hotel or Airbnb for Your Romantic Weekend Getaway
Of course, hotels and Airbnbs vary by destination, and as you can see above, there are a lot of potential destinations you can visit. However, here are a few key things to keep in mind for your hotel or Airbnb:
Price (also check if you can redeem for a free award night)!
Transportation to/from hotel
Location to attractions, food, dining, etc.
Ambiance
Amenities (Jacuzzi tub, balcony, minibar, bar, etc.)
For hotels, I typically check TripAdvisor for reviews, photos, and details of the hotel. They also have demographic specific reviews for couples, families, etc. If it is rated well by other couples, it should be a solid place to go.
For Airbnb, ALWAYS read the reviews. Look at all of the photos, read the rules, list of places nearby, etc. Also, do a quick Google search about the neighborhood it is located in too.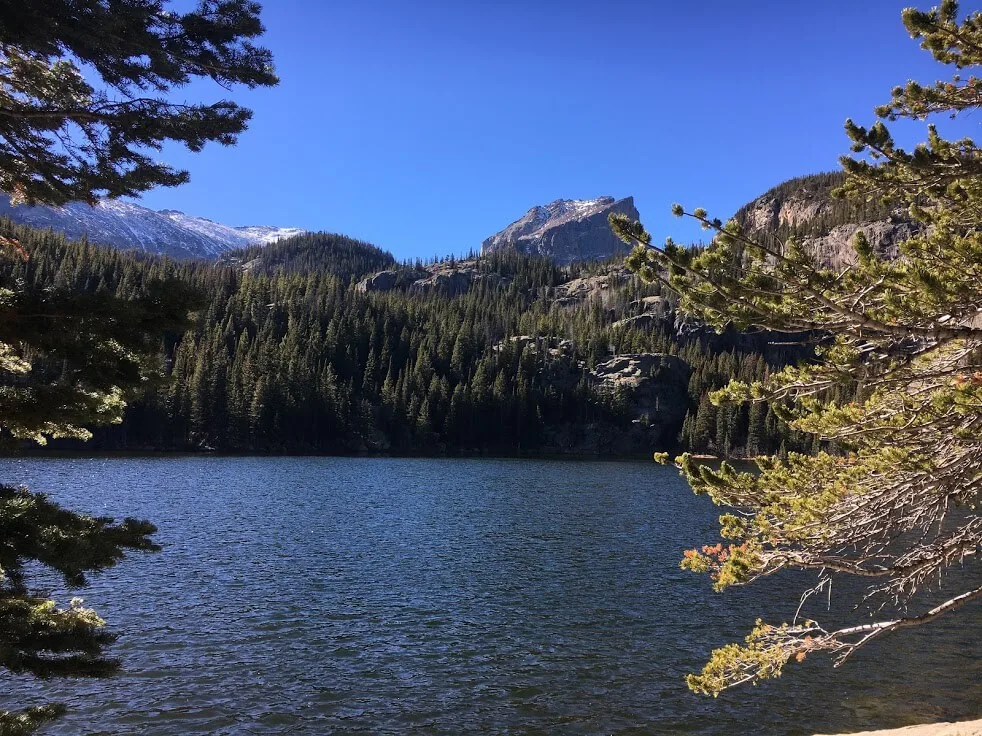 Step 6: Find Activities You'll Both Love
It can be fun to get carried away planning activities for your trip, but be sure to listen to your partner as well. Hear what they'd love to do. Plan some romantic activities you'd both enjoy like couples massages, a candlelit dinner on the beach, etc. And definitely plan some fun new adventurous activities like a food tour, zip lining, etc. if you want!
Also, factor in what sounds reasonable and will fit into your budget. Out of all of the steps, this is always the most fun to sit down and figure out with your love!
Step 7: Don't Forget To Leave Time For…Romance
Look, it can be easy to plan out the whole trip filled with tons of activities. Maybe you're excited about a certain destination or you're so thrilled to just be going there with your partner, but sometimes you have to schedule in a little downtime. Why? Because when you're going all the time, sometimes you just get exhausted. And if you're exhausted, chances are you or your partner will not be in the mood.
This is a sexy, romantic weekend after all. So be sure to leave a little room in your schedule for free time, whether that is just lounging by the pool, or putting up the "Do Not Disturb" sign on your hotel room door.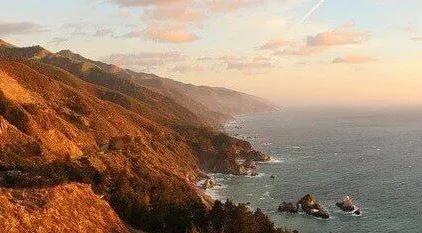 Planning a romantic weekend with your partner is always a fun time. From dreaming of destinations to making memories with your love while there, traveling together is the best. And, these tips will ensure your romantic getaway stays in budget and is super fun.
Where do you love traveling for a romantic destination? What other destinations are great for a long weekend? Let us know in the comments!
Want to learn how to travel more for less with your love? Check out this and other freebies by subscribing!
Love this post or want to save for later? Pin it here!