Some posts on this site contain affiliate links, meaning if you book or buy something through one of these links, I may earn a small commission (at no additional cost to you!). Read the full disclosure policy here.
---
There is nothing quite like going on a road trip with your love! Those long hours on the road are perfect for listening to fun music or podcasts together, chatting about life, and dreaming of your next adventure. So why not take a fun honeymoon road trip?
The US is well known for its incredibly scenic road trips. From Route 66 to the autumn colors in the northeast during fall, we have the absolute best honeymoon road trip ideas in the USA for you!
Whether you're hoping to enjoy some of our nation's most romantic national parks in a national park honeymoon road trip or you want to road trip to some incredible beaches, check out the 15 best honeymoon road trip ideas!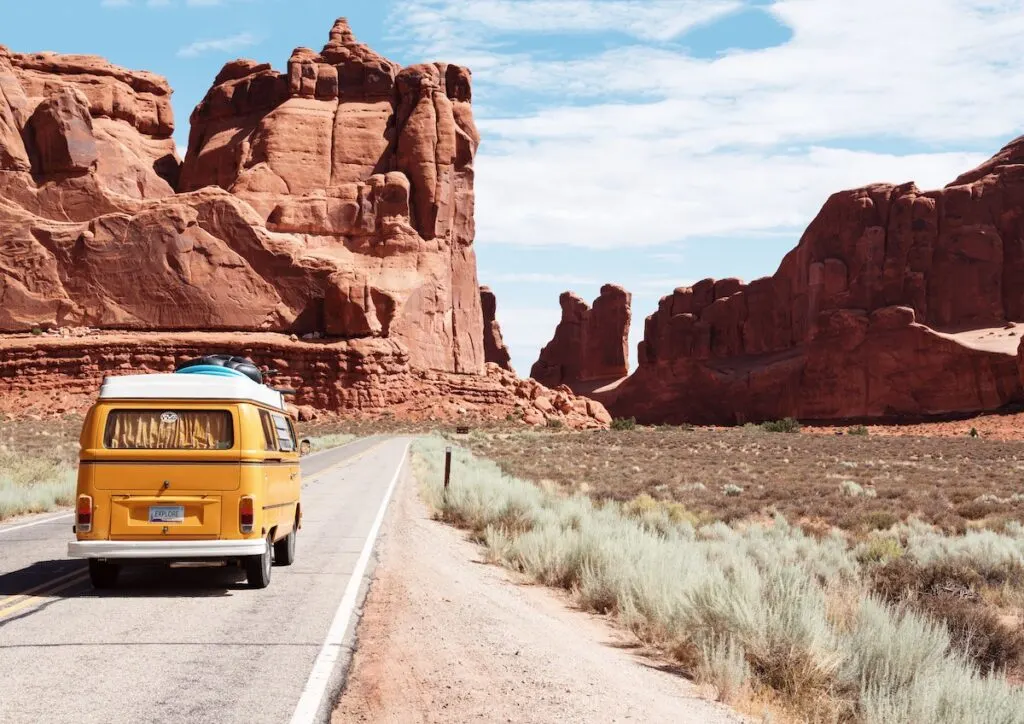 Best Honeymoon Road Trip Ideas in the USA
Here is the list of the top honeymoon road trips in the USA:
Vermont Fall Road Trip
Honeymoon Road Trip in California
Vegas to Death Valley and Joshua Tree
Vegas to Arizona Road Trip
Kancamagus Highway & the Northeast
Mighty 5 Utah Road Trip
Deep South USA Road Trip for Your Honeymoon
Route 66
Blue Ridge Parkway
Miami to Key West Road Trip
Maui, USA Road Trip for Your Honeymoon
Olympic Penninsula Road Trip
Alaska Road Trip
Montana Road Trip
Eastern Seaboard
For more detailed information, check out the romantic road trip ideas below!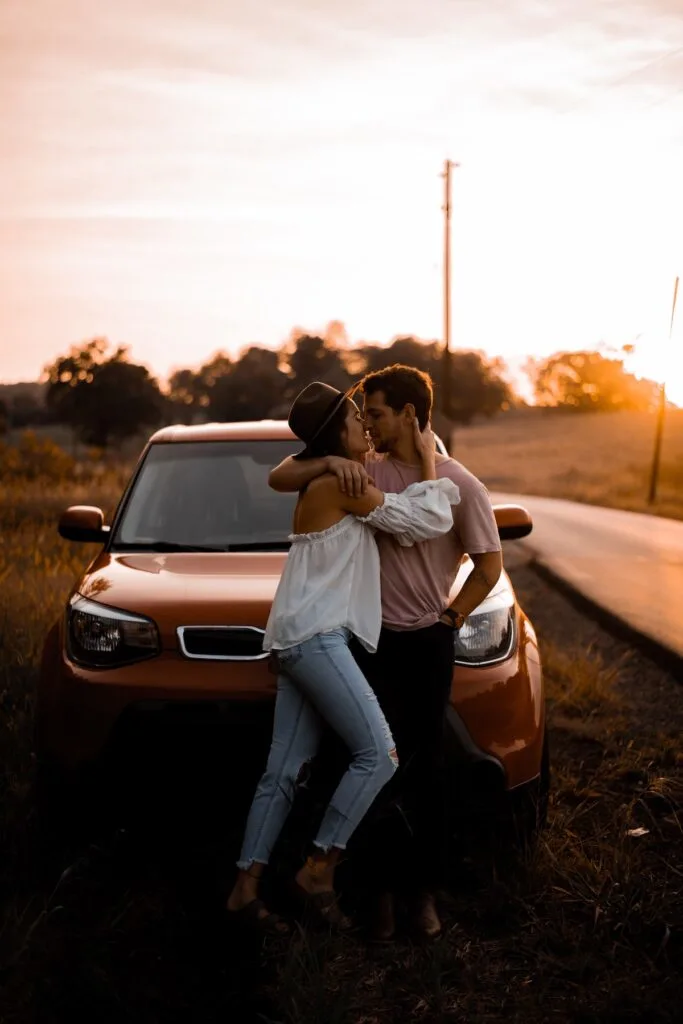 Road Trip Honeymoon Destinations
Without further ado, let's talk about the ultimate honeymoon road trips you'll be sure to love!
1. Vermont Fall Road Trip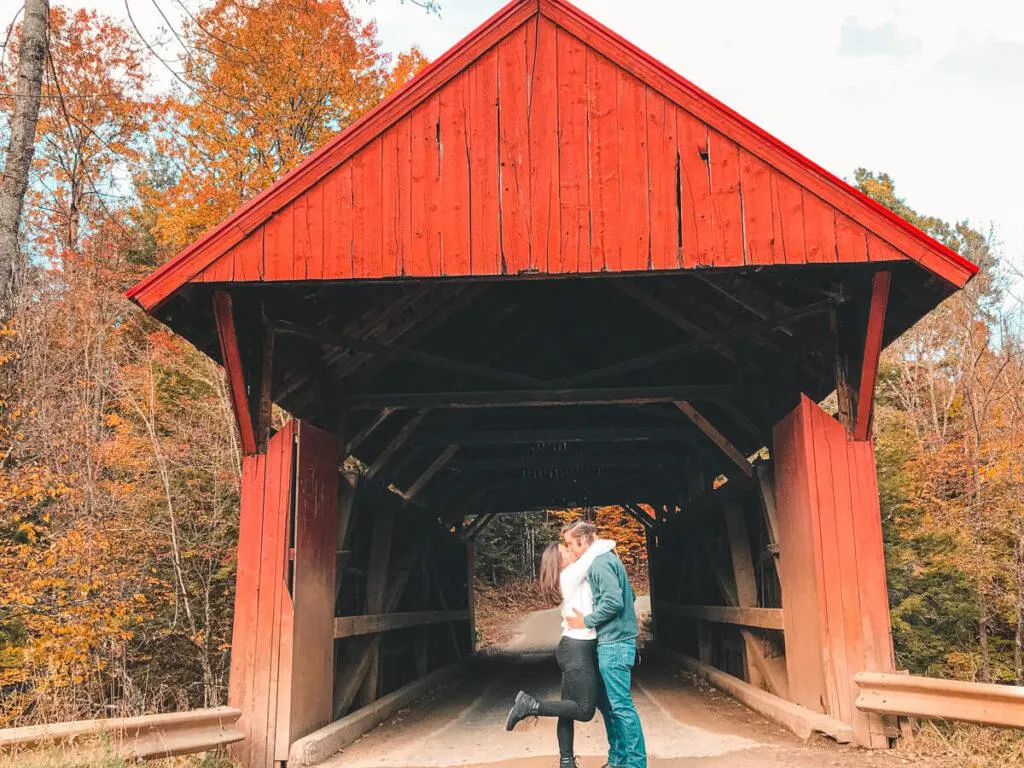 Vermont is easily one of the prettiest states in the country. The lush forests, rushing rivers, stunning lakes, and glorious mountains all make a honeymoon road trip here a must.
But in the fall, Vermont transforms into an idyllic autumn wonderland. From beautiful fall foliage hikes to all the fun apple orchards and pumpkin farms, if you both love fall, Vermont is the place to be!
We did a week-long road trip through Vermont in October a couple of years ago and it was divine! Start in Stowe for a few days and go on scenic hikes to Stowe Pinnacle and Sterling Pond as well as enjoy the cider and brewery scene. Be sure to take a day trip to Burlington too for delicious food and the chance to catch a Lake Champlain sunset.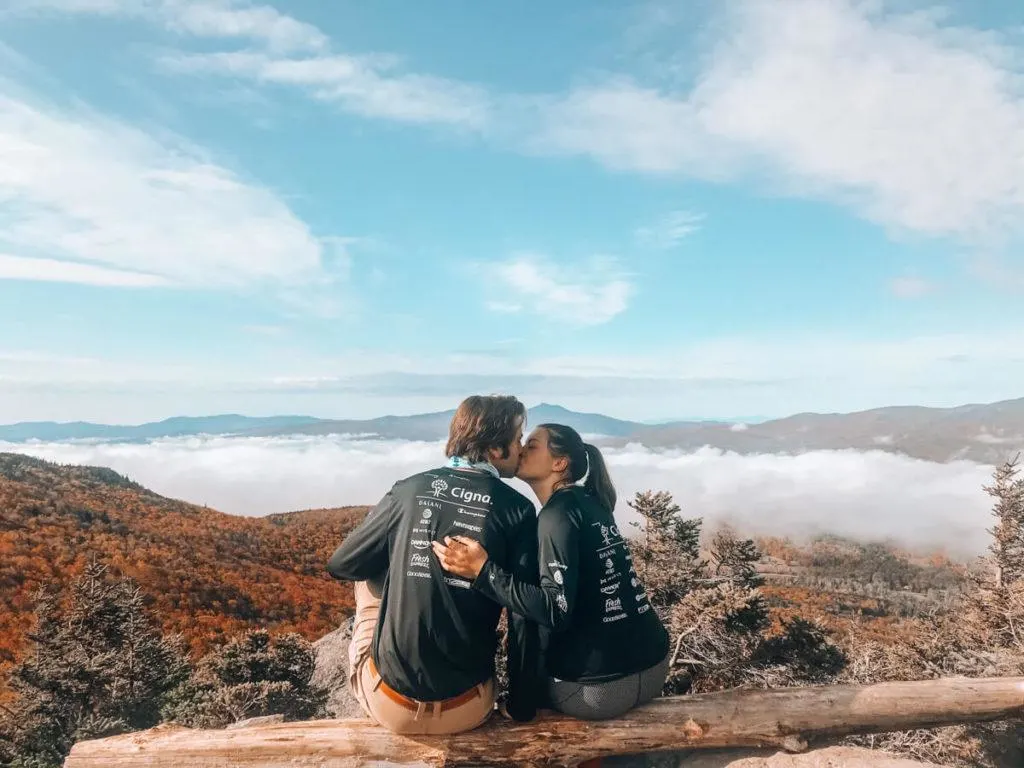 Then, head to the northeast Kingdom for potential moose spotting and just enjoying the delights of a romantic cabin in the woods. Plus, a visit to the charming Lake Willoughby is always a delight!
Lastly, end in Killington and enjoy stunning fall foliage mountain views from your Airbnb and take a day trip out to Woodstock for the most charming town in autumn.
Vermont in the fall is seriously beautiful, and a road trip honeymoon here is incredibly romantic.
For a romantic spot to stay during your Vermont honeymoon, opt for the charming Austrian chalet in the mountains near Stowe called Trapp Family Lodge.
We also have a guide for all the best Vermont vacation rentals!
2. Honeymoon Road Trip Through California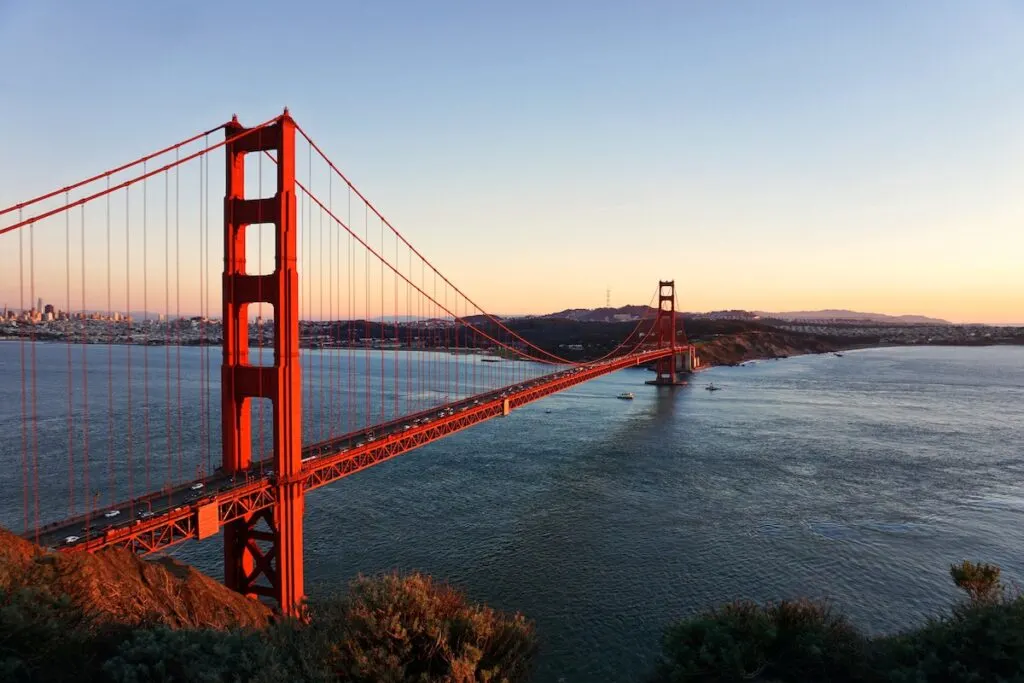 Okay, there are ample places both to go on honeymoon in California as well as for a honeymoon USA road trip! However, a north-to-south road trip through California is a fabulous idea to really enjoy all that the state has to offer and have a very unique honeymoon experience. Plus, parts of the trip cover the Pacific Coast Highway!
For this west coast road trip honeymoon, start in San Francisco and explore the city! Head to Golden Gate Bridge, Fisherman's Wharf, Chinatown, Alcatraz, and even spot the Painted Ladies!
Then, spend a couple of days in Napa and Sonoma for wine tasting, perhaps stopping in Muir Woods on the way.
If you are shorter on time, then opt for this day trip to wine country and Muir Woods.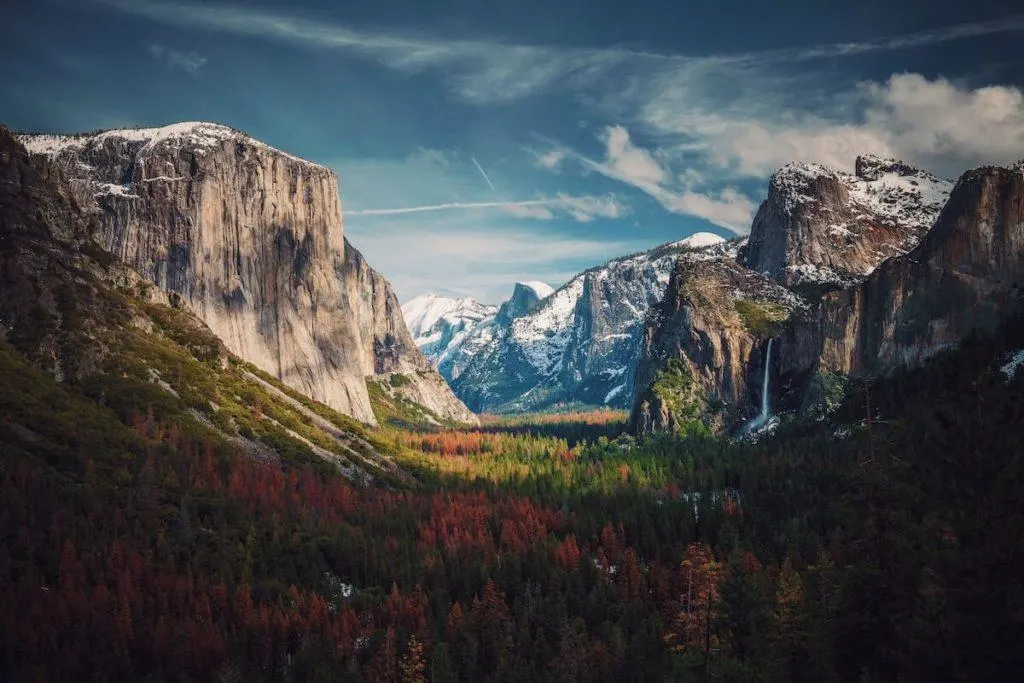 After that, be sure to go to Yosemite, one of the most romantic national park honeymoon destinations for a couple of days!
Then, you're back along the coast stopping in Santa Barbara for more wine tasting in the Santa Ynez Valley and to enjoy the coast. Solvang is a charming place to stay in wine country there too!
Then, be sure to spend a couple of days in LA to see the sights, and finish up exploring all the things to do in San Diego!
For a charming place to stay in San Diego, Fairmont Grand Del Mar is one of the best hotels in the US!
As an alternate route, rather than going to Yosemite, you can instead choose to do more of the Pacific Coast Highway for your honeymoon and drive from Napa back down through San Francisco and stop in places like Carmel-By-The-Sea, Big Sur, San Luis Obispo, and down to Santa Barbara.
3. Southwest Honeymoon Road Trip From Vegas Option 1: Vegas-Death Valley-Joshua Tree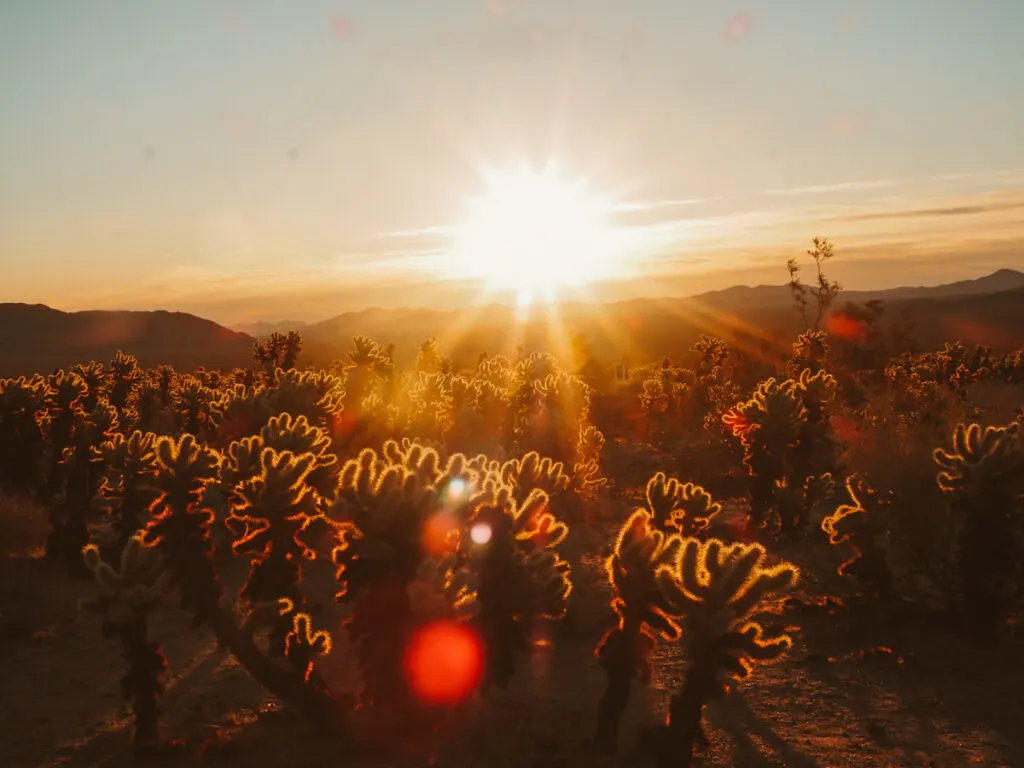 I just did this road trip a couple of months ago and it was so much fun! If you love national parks and the exciting city of Vegas, this is the American road trip honeymoon option for you!
Fly into Vegas and head to Red Rock Canyon about 30 minutes from town. Enjoy the exciting hikes, rock formations, and even petroglyphs! After that, take the drive to Lone Pine, CA.
The next day, head to Death Valley National Park for the main sights like Badwater Basin, Artist's Drive and Artist's Palette, Zabriskie Point, and the Mesquite Sand Dunes!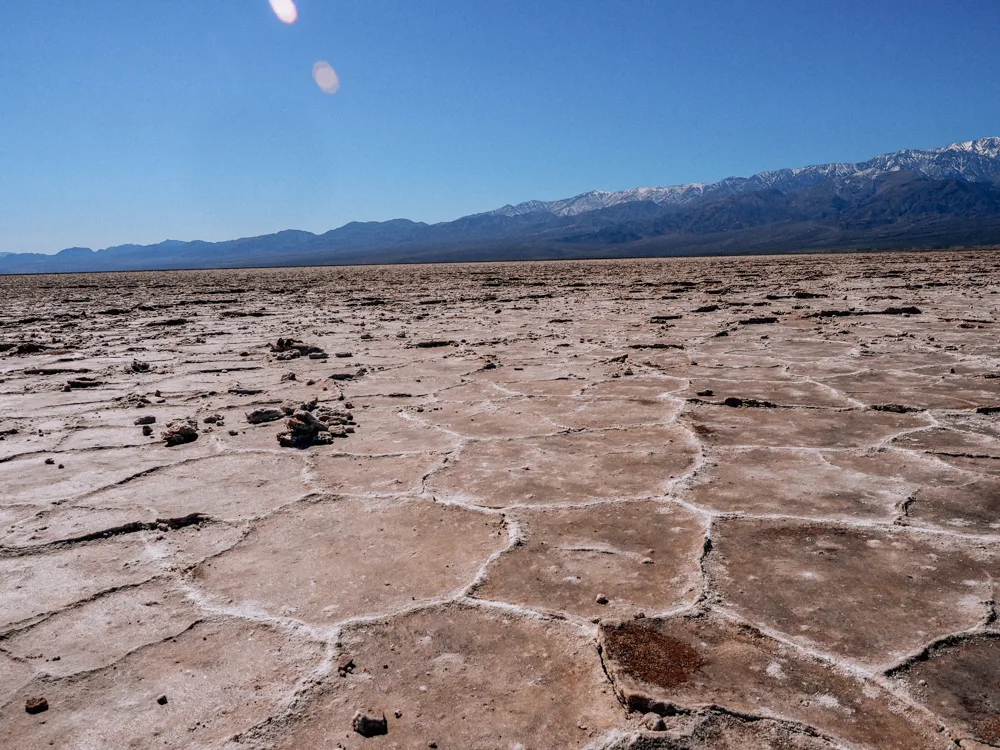 The next day, explore more of Lone Pine and the hidden gem that is Alabama Hills. There are some amazing rock formations here and lovely hiking trails. Plus, the mountain views are gorgeous at sunrise.
After that, head to Joshua Tree for unique stays like a fun geodome, or very romantic and aesthetic Airbnbs.
Spend a day exploring the best of Joshua Tree National Park including the sunrise at Cholla Cactus Garden, Skull Rock, Arch Rock, Keys View, Hidden Valley, and the Oasis of Mara.
After that, wrap up your honeymoon in Vegas as you enjoy the best this city has to offer! Catch a show, get couples massages, ride the gondola at the Venetian, eat at fancy restaurants, and so much more!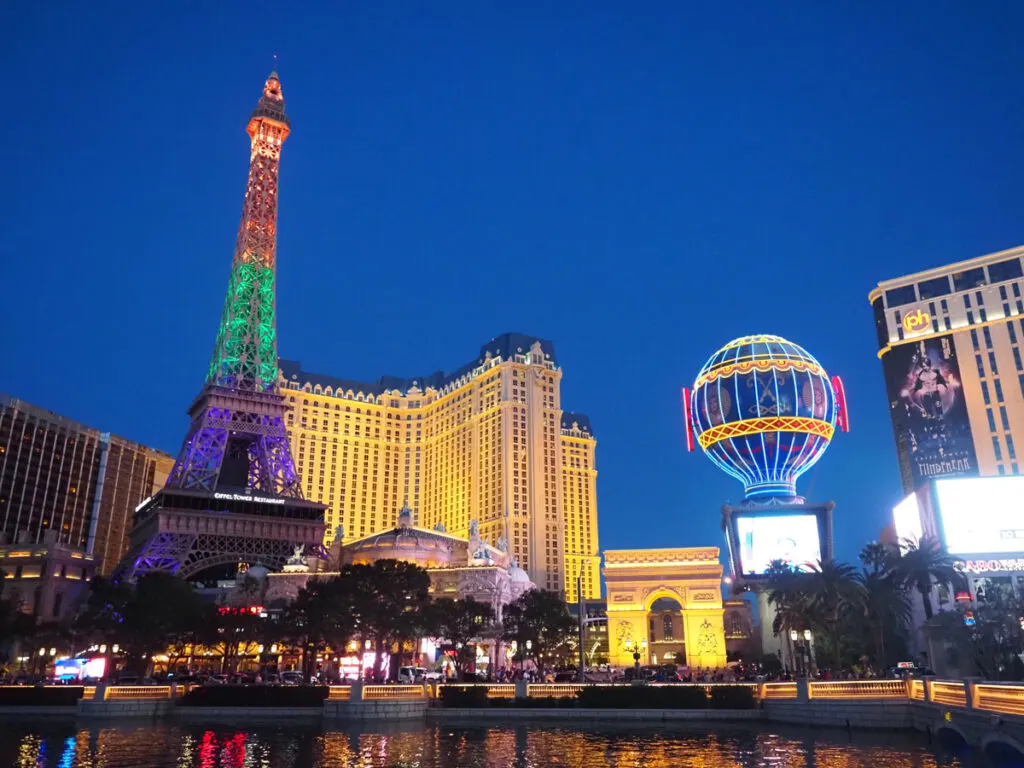 For a romantic getaway in Vegas, be sure to book a stay at the Venetian!
PS- Be sure to check out how much a trip to Vegas costs. I also wouldn't recommend this road trip in the summer due to the very hot days in the desert.
4. Southwest Honeymoon Road Trip From Vegas Option #2: Vegas-Grand Canyon-Sedona-Scottsdale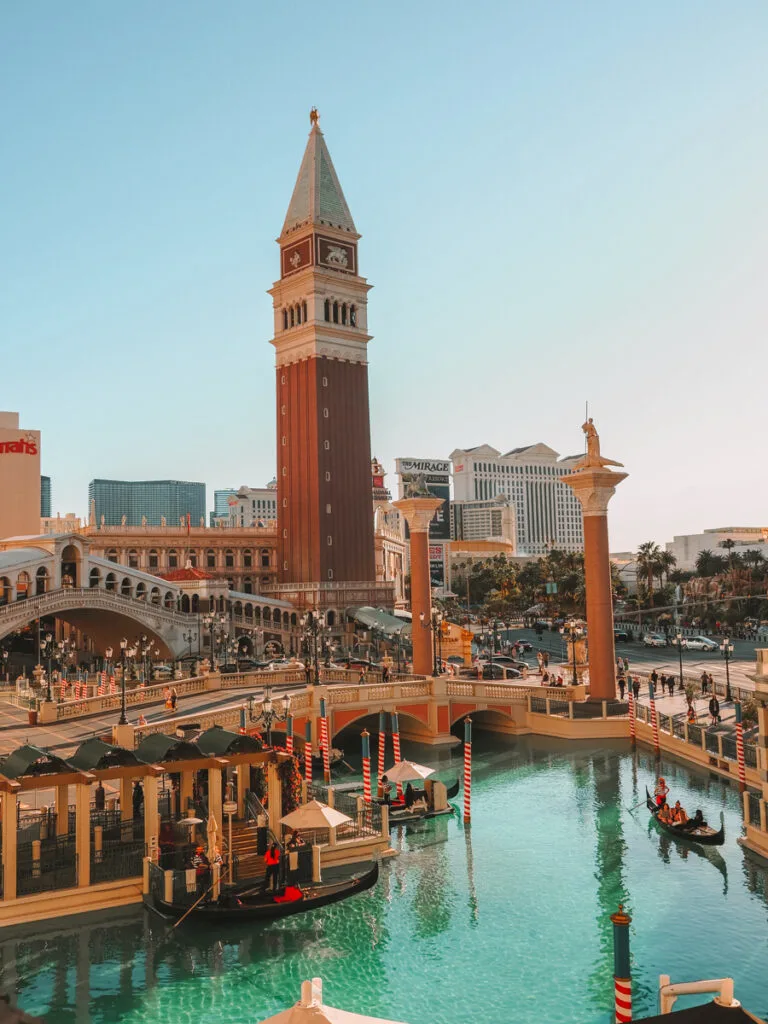 Instead of venturing to southern California national parks and back to Vegas, this option starts with a couple of days in Vegas before exploring Arizona.
After you spend a few fun days in Vegas for your honeymoon, hop in the car and head to the Grand Canyon! Be sure to stop by Hoover Dam on the way, and for a romantic place to stay along the Grand Canyon, opt for the El Tovar Hotel!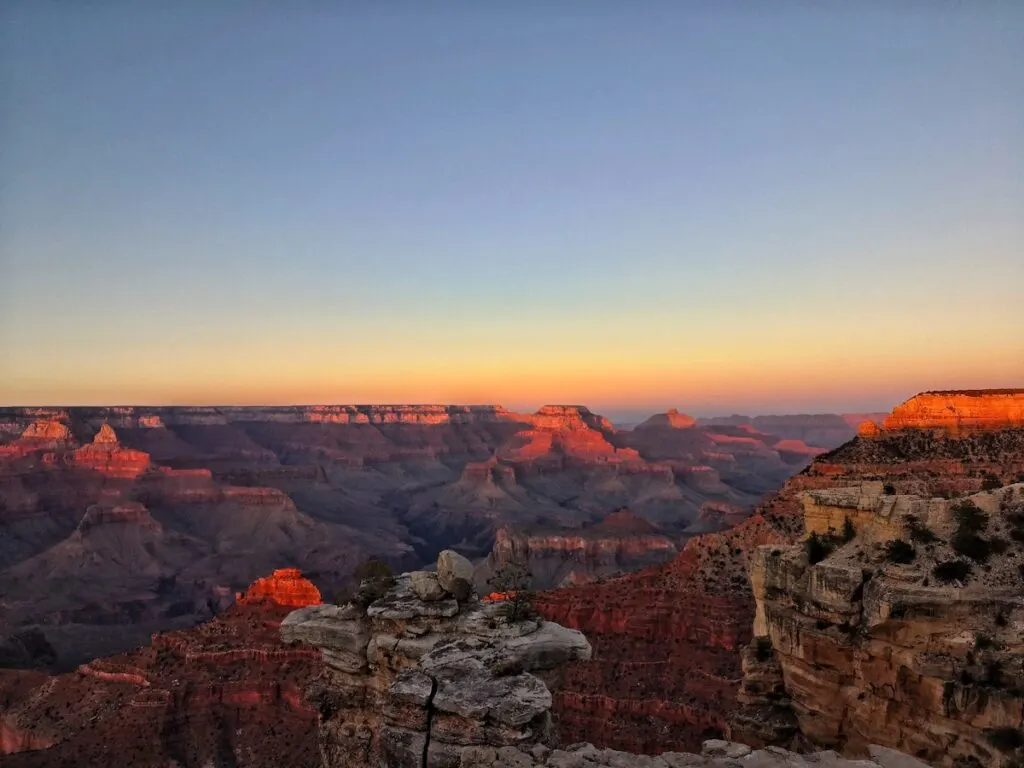 Spend some time around the Grand Canyon before journeying to Sedona for amazing hiking, stunning views, the mysterious Sedona vortexes, and even enjoy some wine tasting along the Verde Valley Wine Trail.
Lastly, after a few fun days in Sedona, head to Scottsdale for some much-needed relaxation at the many spas and resorts.
5. Honeymoon USA Road Trip on the Kancamagus Highway and the Northeast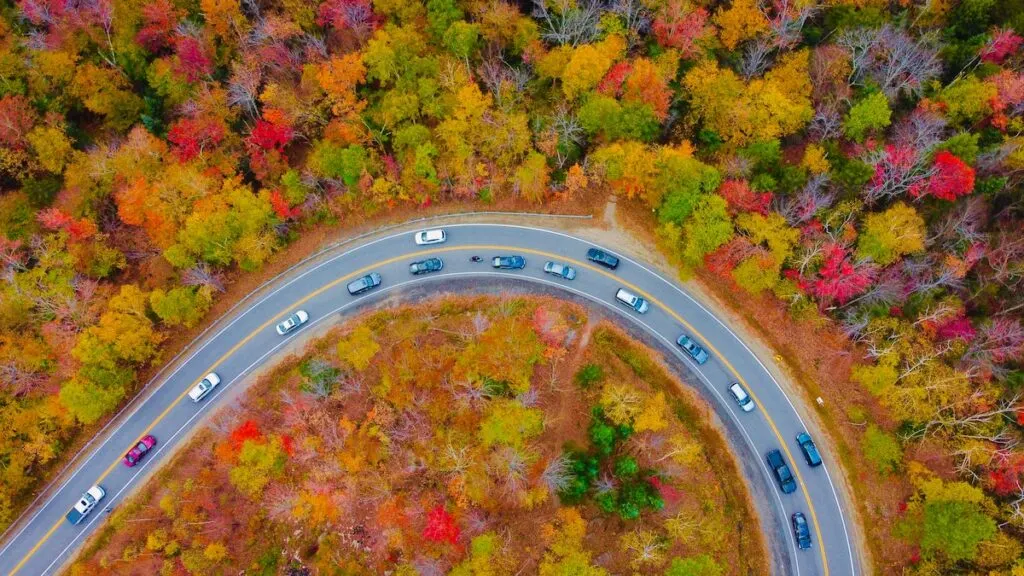 Whether you're in search of the best autumn foliage or this is a midsummer honeymoon road trip, the northeast will delight you.
Fly into Boston and spend a few days exploring the history and culture of the city before driving up to Portland, Maine for breweries, great food, and fun day trips to the islands.
After that, it is time to head to Acadia National Park for stunning hikes like the Beehive Hike as well as lighthouse spotting. Don't forget to stay past sunset for amazing stargazing!
Be sure to stay in Bar Harbor during your time in Acadia, as it is a charming town near the park!
Then, head to New Hampshire to drive the stunning Kancamagus Highway, admiring the White Mountains along the way. After exploring that, head back to Boston to wrap up your fun USA honeymoon road trip.
And if it is spooky season, you can even stop into Salem on the way back to Boston!
6. Utah's Mighty 5 Road Trip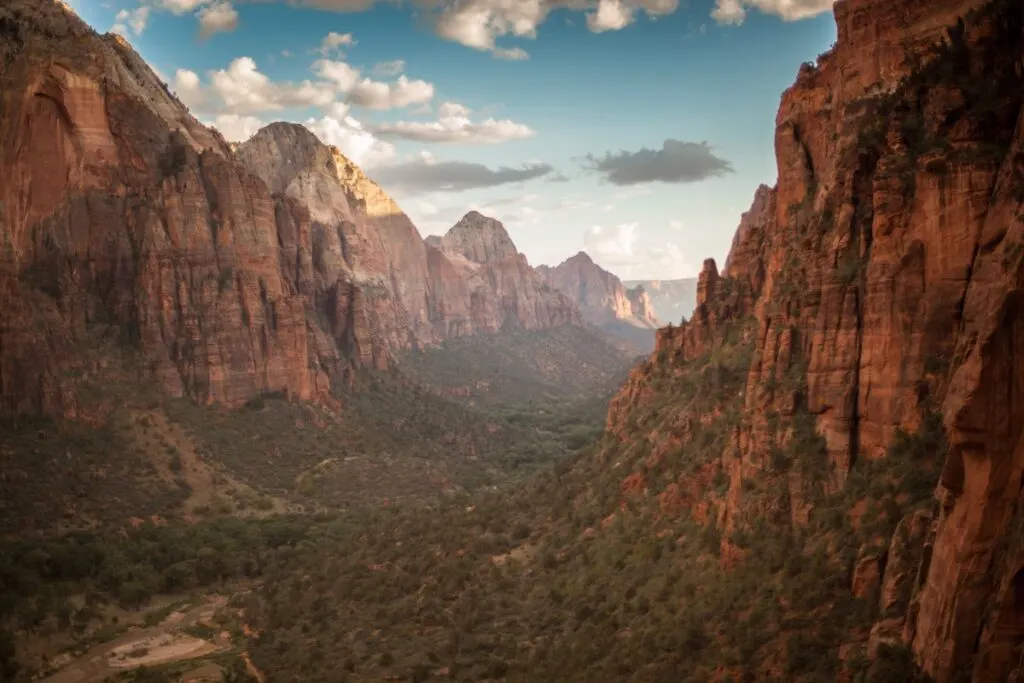 Want to enjoy some of the best national parks in the nation in just 1 road trip? Then a Utah road trip to the Mighty 5 National Parks: Arches, Canyonlands, Capitol Reef, Bryce Canyon, and Zion, is for you!
You can either start your road trip in Salt Lake City or Vegas for a few days before hitting up these parks in southern Utah.
If you're in a rush, you could certainly visit one park each day, but you may want to space it out a little and spend more time in parks like Zion. You can also add on other parks like the Goblin Valley State Park or Dead Horse Point State Park.
7. Deep South Honeymoon Road Trip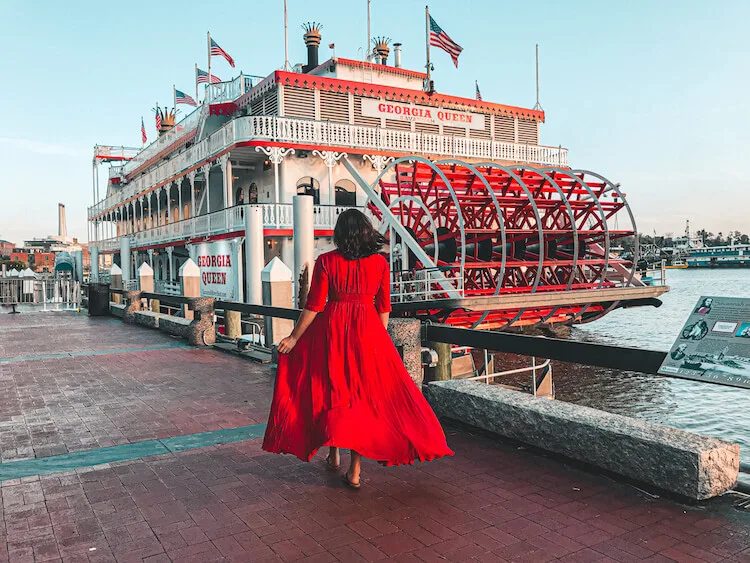 A road trip through the deep south has to include charming cities, beautiful beaches, and, of course, lots of great food!
Begin your trip in Charleston, South Carolina before heading down to Savannah for a few days. Enjoy the food, beautiful squares, and historic sights in Savannah, and then spend a day or two beachside on a romantic getaway to Tybee Island.
Then, spend some time in Birmingham and Montgomery in Alabama before driving down to Biloxi, Mississippi for another few days of beach time.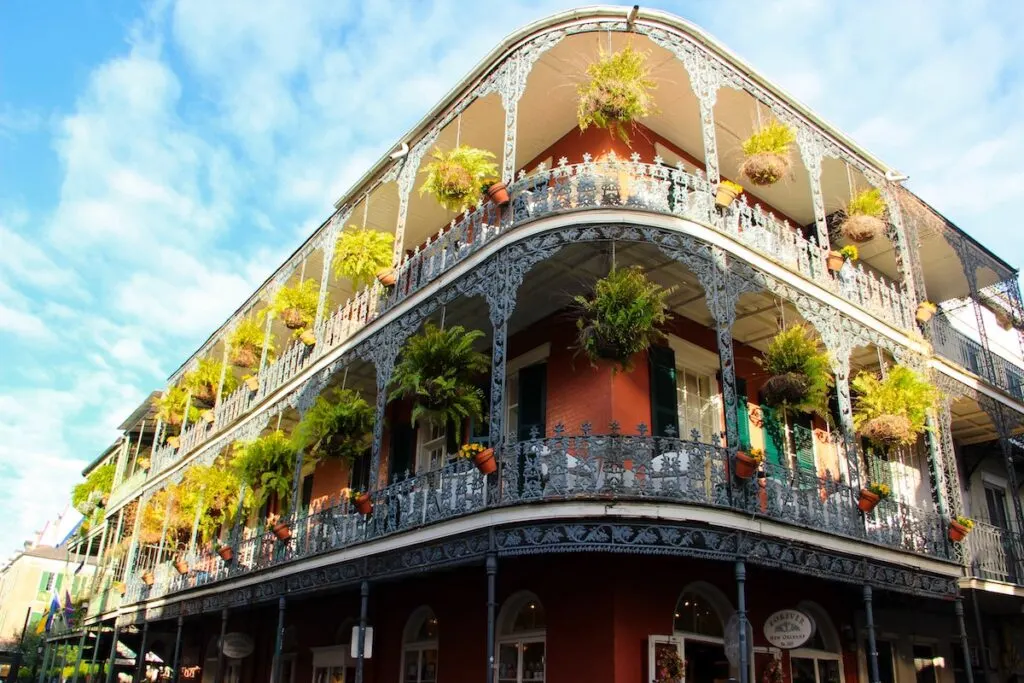 Lastly, head to New Orleans for amazing food and culture to wrap up your romantic road trip.
For a romantic spot to stay in Savannah, opt for the Kehoe House. This adults-only hotel has fantastic amenities and lovely rooms!
8. Route 66
The classic American road trip. While you can't actually drive the entire route anymore, there are still sections you can drive, and you can still certainly drive from Chicago to LA.
So enjoy the diners and fun sightseeing along this exciting road trip across the USA. Begin your road trip in Chicago for a few days before driving down to St. Louis, Oklahoma City, Amarillo, Albuquerque, Flagstaff, and finally into southern California all the way to LA!
9. Blue Ridge Parkway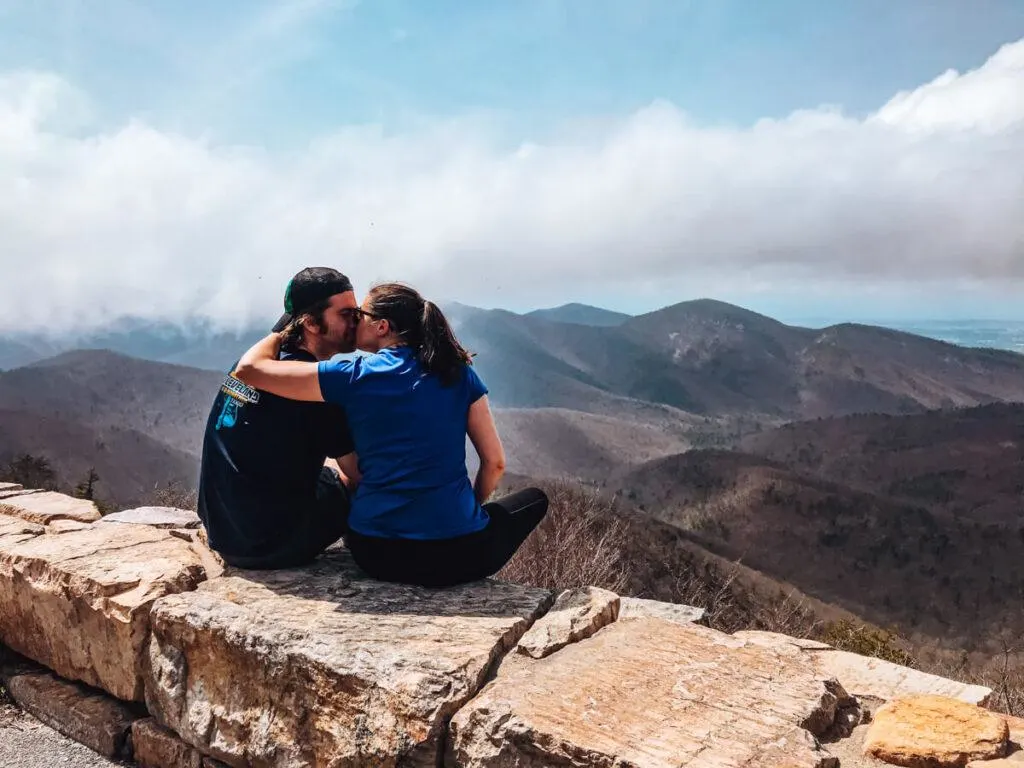 For an incredible honeymoon road trip in the USA, the Blue Ridge Parkway has it all. This scenic parkway begins where Skyline Drive in Shenandoah National Park ends, and it finishes as you enter the Great Smoky Mountains National Park.
Begin your journey with a couple of days in Shenandoah National Park for scenic drives and challenging hikes like Old Rag. Plus, there are ample wineries nearby to enjoy!
Then, begin your journey along the Blue Ridge Parkway, stopping for amazing hiking trails in George Washington and Jefferson National Forests. Admire the stunning mountain scenery around you as you drive.
Then, be sure to spend a day in Roanoke before entering North Carolina. Spend a few days in Asheville visiting the Biltmore, enjoying the breweries, and taking in more gorgeous mountain scenery.
A stay at the Omni Grove Park Inn in Asheville is idyllic with amazing views and luxurious details.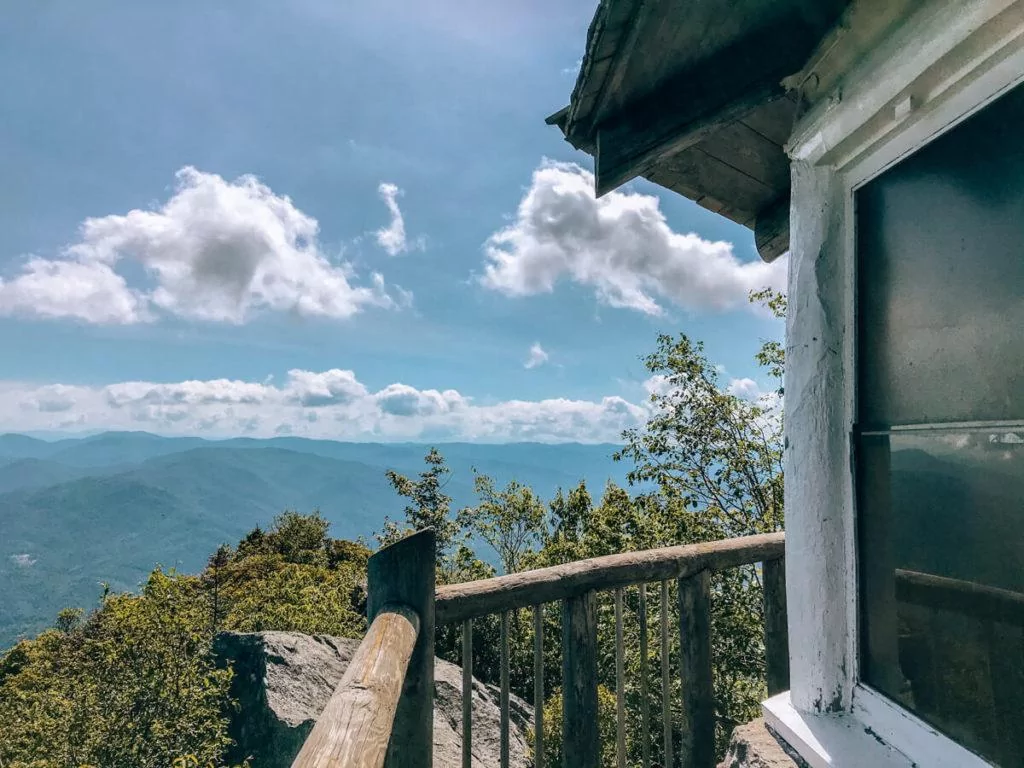 Lastly, finish up your road trip by exiting the parkway and enjoying a few days in the Great Smoky Mountains National Park. Go on some fun mountain and waterfall hikes, explore the towns of Gatlinburg, Sevierville, and Pigeon Forge, and definitely rent a romantic cabin in the mountains.
10. Miami to Key West Road Trip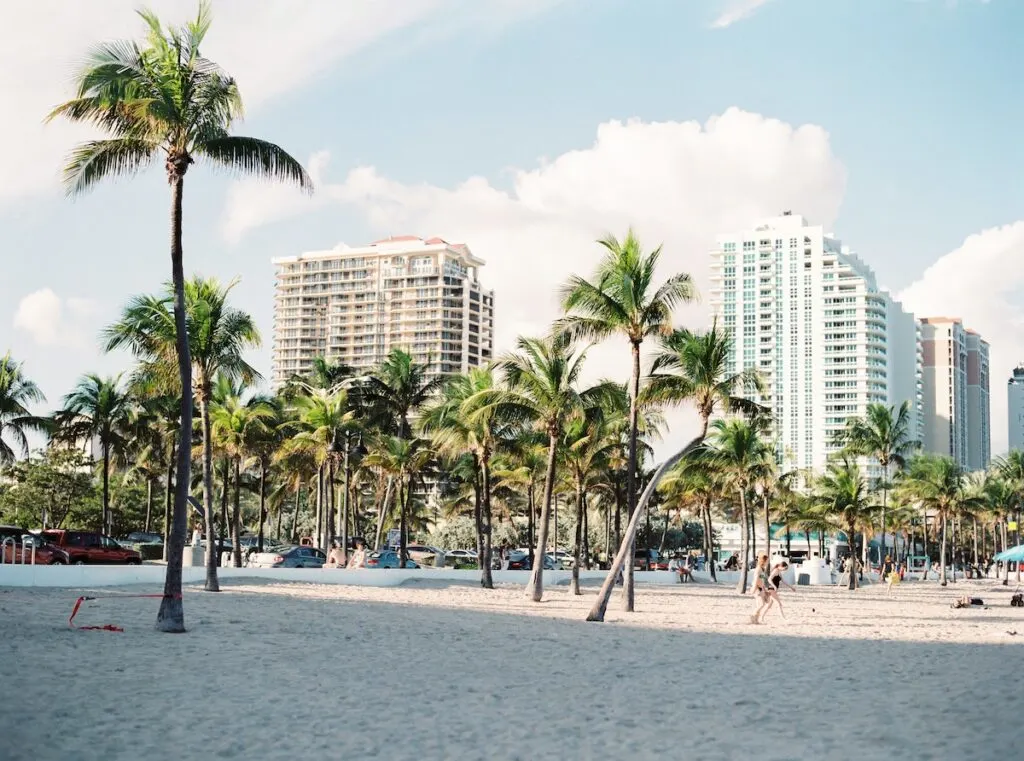 For all the beautiful beaches, a Miami to Key West honeymoon road trip is perfect. Start out your trip in Miami for a few days to enjoy some much-needed beach time post-nuptials. Be sure to also enjoy some time exploring the city and perhaps take a day trip out to the Everglades.
After that, it is time to hop on the Overseas Highway! Stop in places like Key Largo, Islamorada, Big Pine Key, and finally Key West.
There are ample things to do on the way to Key West from Miami, including snorkeling at John Pennekamp Coral Reef State Park, the chance to cruise on the Africa Queen in Key Largo, and even visiting a sandbar off of Islamorada.
Then, you've got to spend a few days in Key West to check out the beaches, party on Duval Street, go on a sunset cruise, and even check out the 6-toed cats at the Hemingway House.
If you have extra time, then why not take a day trip to the Dry Tortugas National Park?
For a romantic place to stay in Key West, check out the Pier House Resort & Spa.
11. Maui Road Trip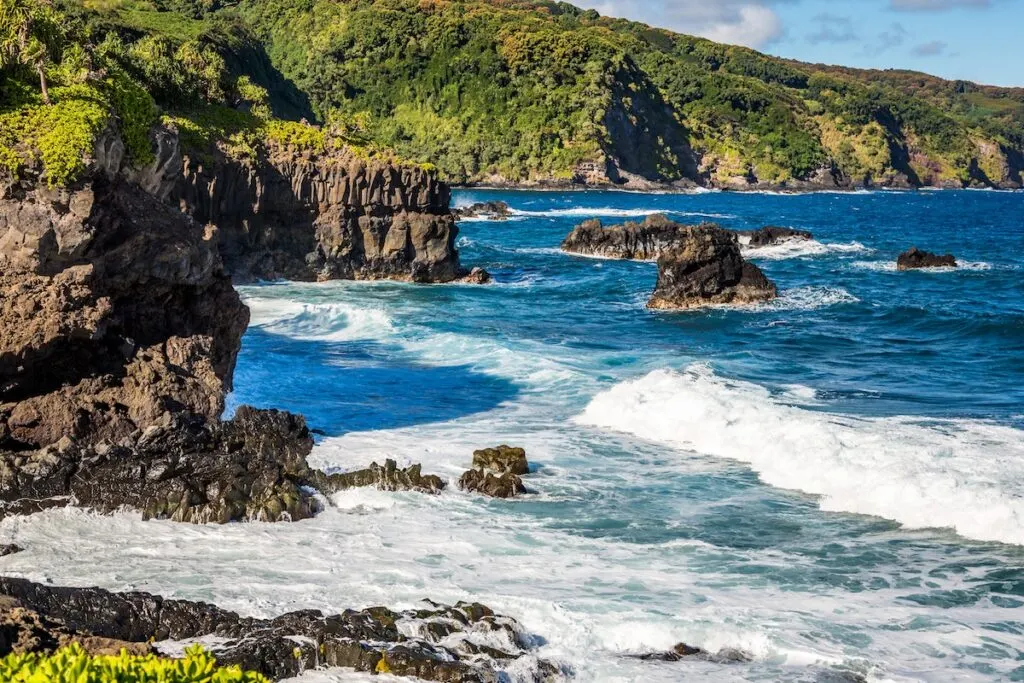 Explore one of the most beautiful Hawaiian islands on a Maui road trip! We all know about the famous Road to Hana, which is definitely a must.
This scenic, albeit slightly treacherous road trip, can be daunting, but the views are absolutely worth it! You can also go on a tour for the day.
Aside from the Road to Hana, there is the Haleakala Highway where you can go into the beautiful Haleakala National Park. You can also drive along the coast from Kapalua to Wailea, stopping in charming towns and at beaches.
No matter which drives you choose, you could easily spend a week on Maui exploring all the nooks and crannies of the island via car.
For a romantic getaway in Maui, stay at the adults-only Hotel Wailea.
12. Olympic Penninsula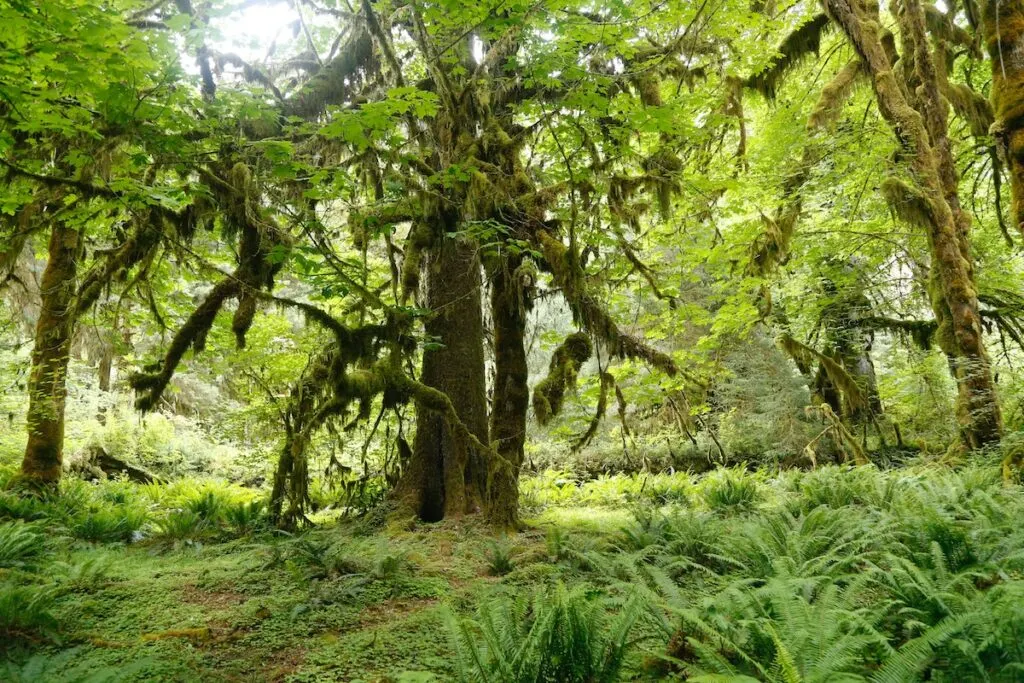 With gorgeous and moody beaches, vibrantly green forests, and exciting wildlife, the Olympic Penninsula and Olympic National Park are a dream.
Start in Seattle for a few days with stops at Pike Place Market, the Space Needle, Chihuly Garden and Glass, Pioneer Square, and all the places for coffee and beer!
Then, head to the Olympic Penninsula for several days to explore cute towns like Port Gamble and Port Townsend. Then, if you're visiting in the summertime, stop by the lavender fields in Sequim.
After that, definitely explore incredible places in the peninsula like the Hoh Rainforest, Sol Duc Hot Springs, and Ruby Beach.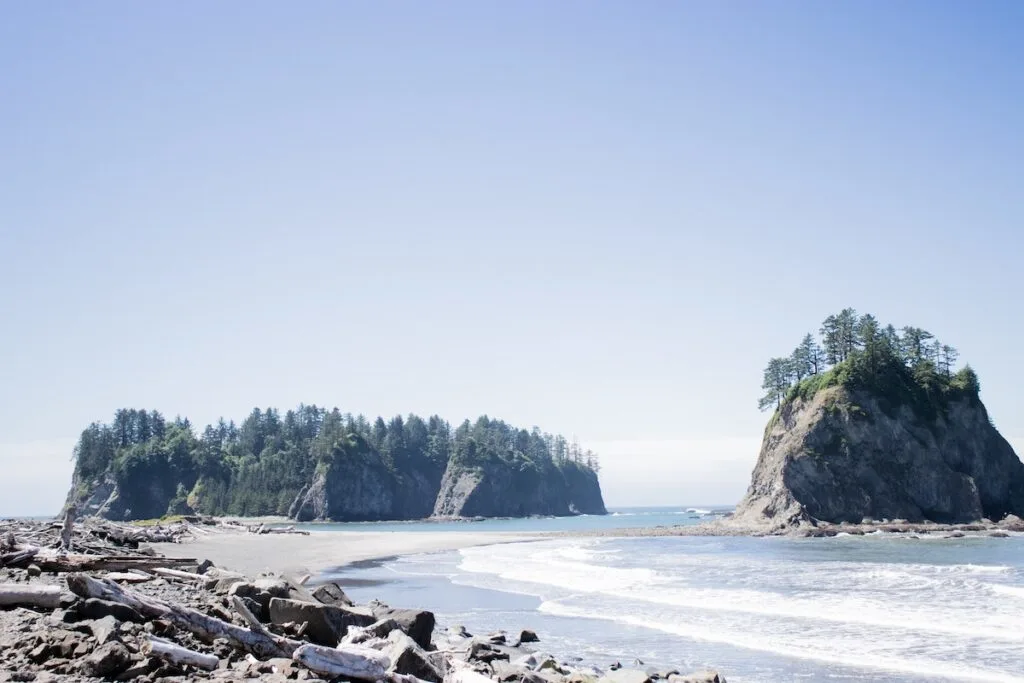 For Twilight lovers, you can also visit Forks and Port Angeles.
Either way, there are plenty of amazing places to spot waterfalls, ocean views, and mountain vistas on hikes throughout the peninsula and national park.
When it comes to a romantic getaway in the Olympic Peninsula, stay at the Domaine Madeleine Bed & Breakfast.
13. Alaska Road Trip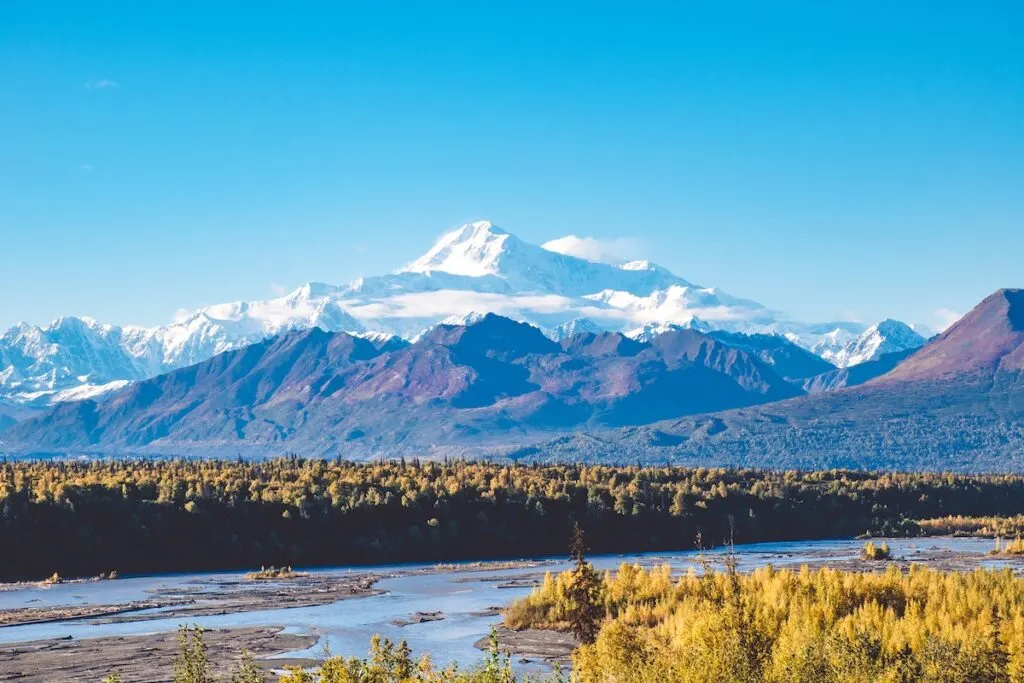 While Alaska cruises are always popular, a chance to go on a road trip through Alaska is divine! You get the chance to go at your own pace and even stay longer!
Some ideas include flying into Anchorage and then taking a fly-in day trip to Katmai National Park for the grizzlies.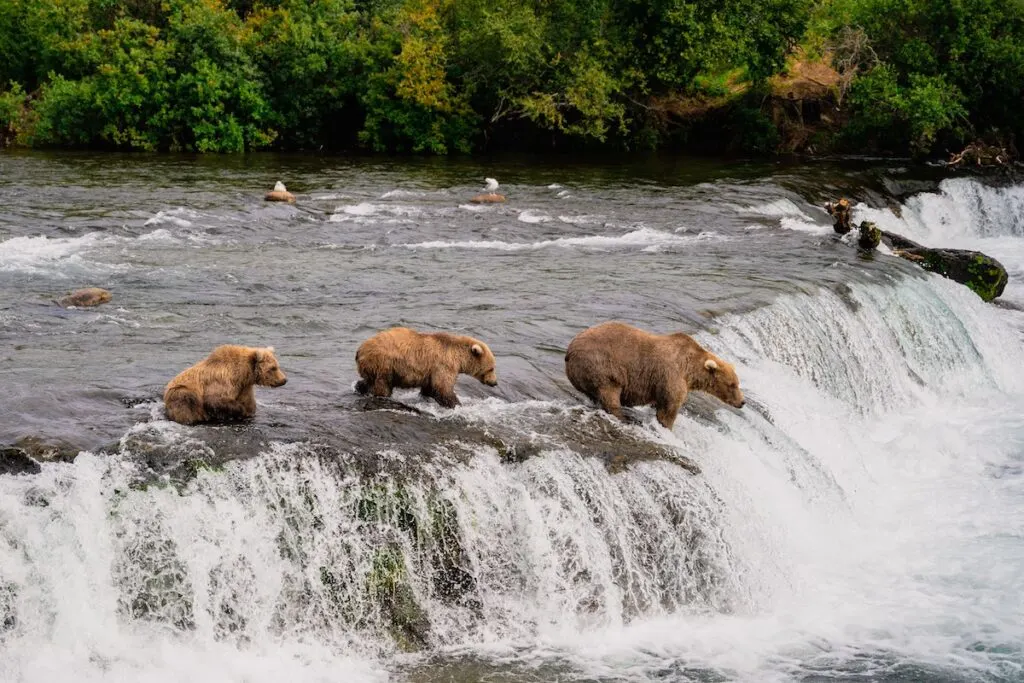 After that, drive to Seward and then explore Kenai Fjords National Park via boat. Then, you can head to Hatcher Pass and explore Matanuska Glacier.
Then, explore the charming town of Talkeetna before embarking on a few days in Denali National Park.
You could easily make this a 10-day to 2-week adventure honeymoon in Alaska! From wildlife spotting to hiking on a glacier, for an extraordinary USA honeymoon road trip, Alaska is one you will not forget.
For a remote lodge with optimal wildlife views, go to Denali Backcountry Lodge.
14. Montana Road Trip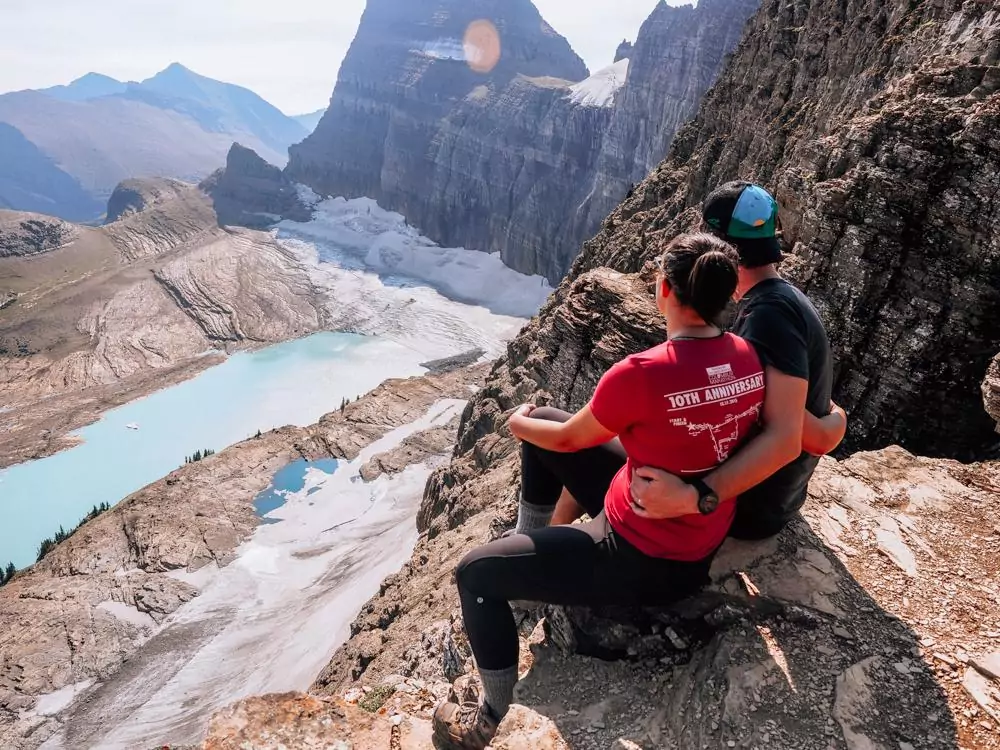 Montana is a gorgeous state. So a honeymoon road trip here is a great idea, especially for some incredible national parks!
Start out by flying into Kalispel and enjoying Whitefish for a day or two before embarking on a delightful 7-day trip around Glacier National Park. Trust me, it is so worth it. Kayak on Lake McDonald, go white water rafting, drive through the stunning Going-to-the-Sun Road, stop at various lookout points, and definitely go hiking!
Some favorite hikes include Grinnel Glacier, Highline Trail to Granite Park Chalet with an add-on for the Grinnel Glacier Overlook, and Avalanche Lake via Trail of the Cedars.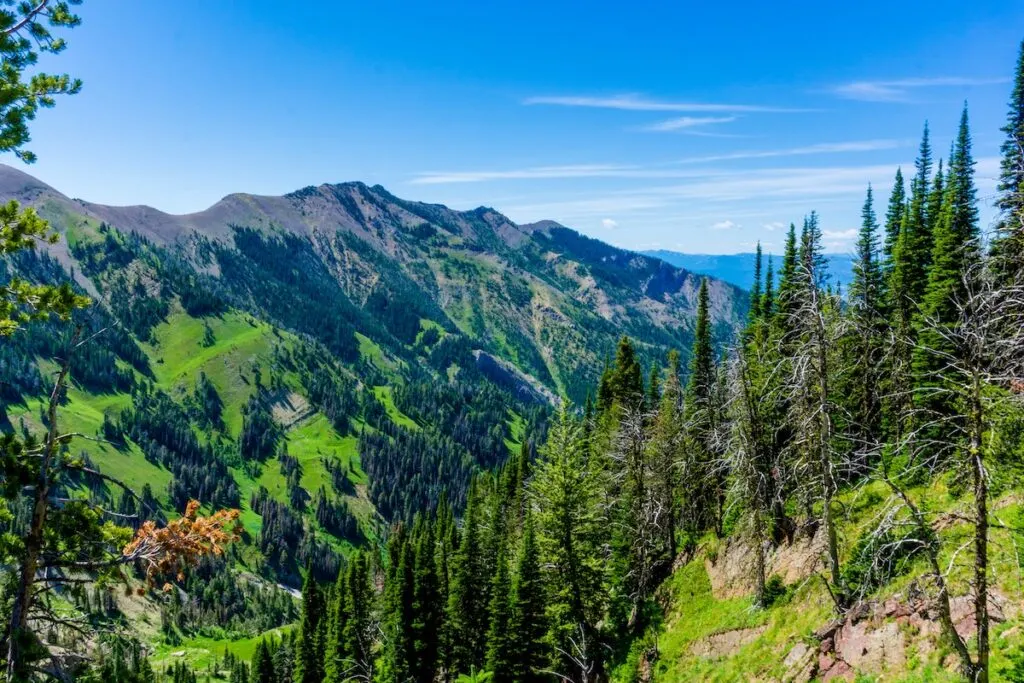 Spend a few days on both sides of the park before continuing your road trip through Missoula and Bozeman and then end your road trip visiting Yellowstone National Park by heading into Wyoming. Be sure to check out the Grand Prismatic Spring, Old Faithful Geyser, Upper Geyser Basin, and the Grand Canyon of the Yellowstone.
For a lovely place to stay near Glacier National Park, this Airbnb was super charming with great mountain views!
15. Eastern Seaboard Road Trip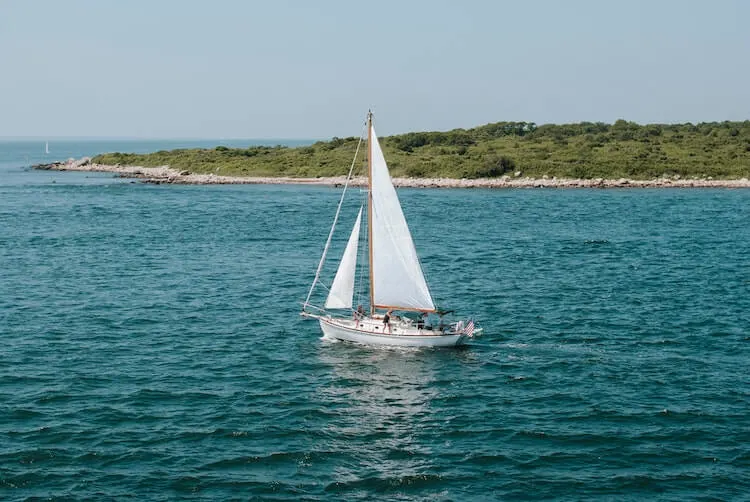 Last, but not least in the American road trip honeymoon destinations, is an Eastern Seaboard road trip.
While you could technically take the time and drive from Maine to Florida, this abbreviated version will give you ample opportunity to explore the cities and beaches along the way!
Start in Boston and explore for a day or two before visiting Martha's Vineyard and Nantucket. Then, visit the beautiful seaside town of Newport, Rhode Island. These three spots are fantastic for sailing and relaxing on the beach.
Then, you can explore New York City for a few days before moving on to Atlantic City, NJ, Rehoboth Beach, DE, and finally Washington, DC for a few days.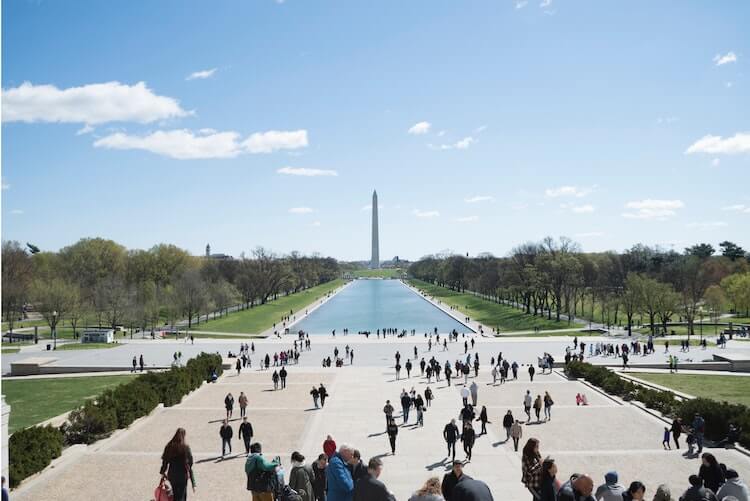 After all that, end your trip in Virginia Beach before flying home! For a dreamy place to stay in DC, The Hay-Adams is the place to go!
These are definitely the best road trips for your honeymoon whether you'd like to explore more romantic cities in the USA together or you want to go on adventures in the national parks!
Which honeymoon road trip in the US is your favorite?
Want more honeymoon ideas? Check out these posts!
Pin it here!