Some posts on this site contain affiliate links, meaning if you book or buy something through one of these links, I may earn a small commission (at no additional cost to you!). Read the full disclosure policy here.
---
Planning a honeymoon to Belize? Then you'll definitely be searching for the best Belize honeymoon resorts!
The Caribbean has always been a popular honeymoon destination. With its crystal clear waters, tropical vibes, and exciting adventures to be had, planning a honeymoon in this part of the world is an amazing start to married life.
What a Belize honeymoon can offer, however, is the chance to spot Mayan ruins, swim in the world's 2nd largest great barrier reef system, and even have some adventures in the jungle!
This Central American country along the Caribbean coast packs a lot in such a small amount of land making it a no-brainer as a honeymoon destination!
So let's talk about how to plan a trip to Belize for a honeymoon in paradise including the best places to stay!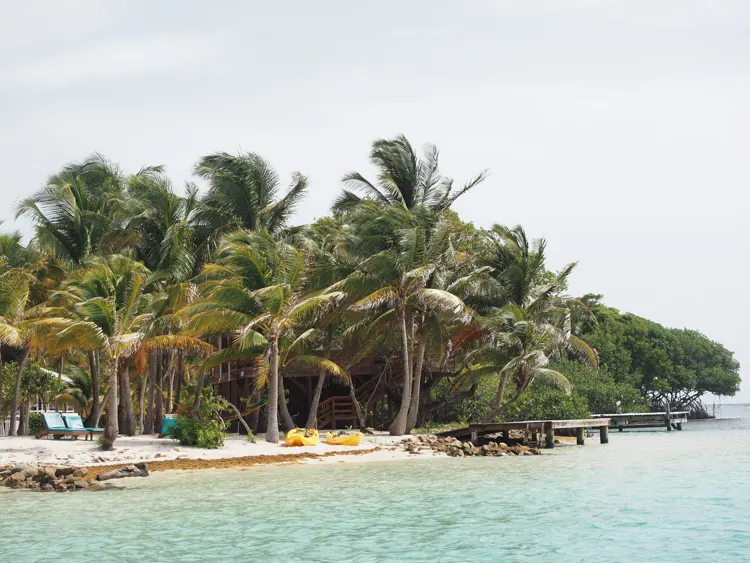 Best Belize Honeymoon Resorts
From Belize honeymoon packages to the best Belize all-inclusive resorts and more, check out these phenomenal spots!
1. San Pedro, Belize Honeymoon Resorts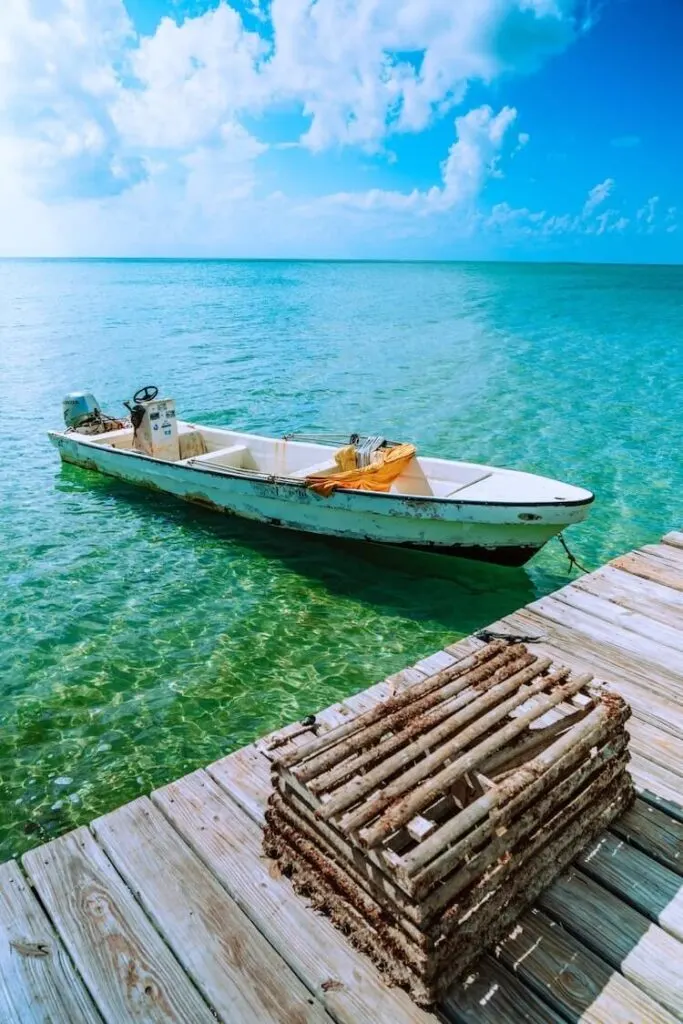 Easily one of the most popular places to visit, San Pedro, located on Ambergris Caye, has stunning beaches and is a jumping-off point to see the Belize Barrier Reef as well as the Blue Hole.
San Pedro also has several great bars, restaurants, and hotels that'll make your stay memorable during your honeymoon in Belize!
Searching for dreamy Belize honeymoon hotels on Ambergris Caye? Look no further!
Victoria House Resort and Spa
This resort offers suites, villas, and rooms with beautiful Belizean decor and is right on the beach! You can relax on the beach or in their infinity pool, get a massage at their spa, or enjoy their 5-star restaurant.
If you're looking for Belize honeymoon packages, this place also provides! They offer multiple packages including food, tours, and more depending on your preferences.
Prices are between $210-830 per night, depending on the type of accommodation (not including the packages).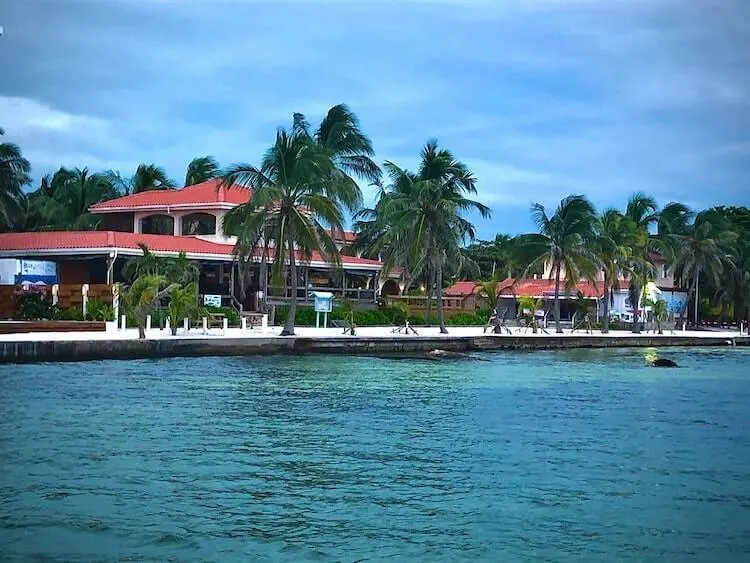 The Palapa House
Located right on the beach and within walking distance to San Pedro, you'll love this hotel! Check out the pool and the beachfront bar as you relax and enjoy married life together.
The rooms offer great views of the beach and have all the modern amenities for your stay!
Prices start at $138 per night.
Pelican Reef Villas Resort
Known as one of the best small hotels in Belize, Pelican Reef is 2.6 miles from San Pedro itself, so you're secluded from the hustle and bustle and can relax by the beach together! Enjoy beachside massages, free kayak, bike, and paddleboard rentals, and their bar and restaurant!
Prices start at $299 per night.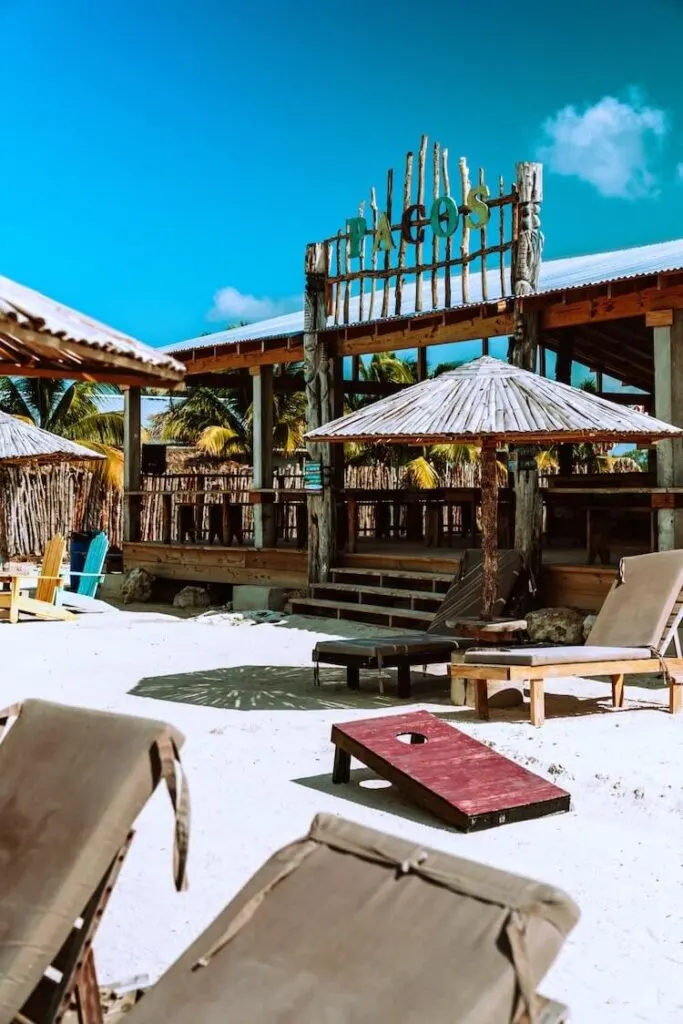 Things to do in San Pedro, Belize:
2. Belize Romantic Resorts in San Ignacio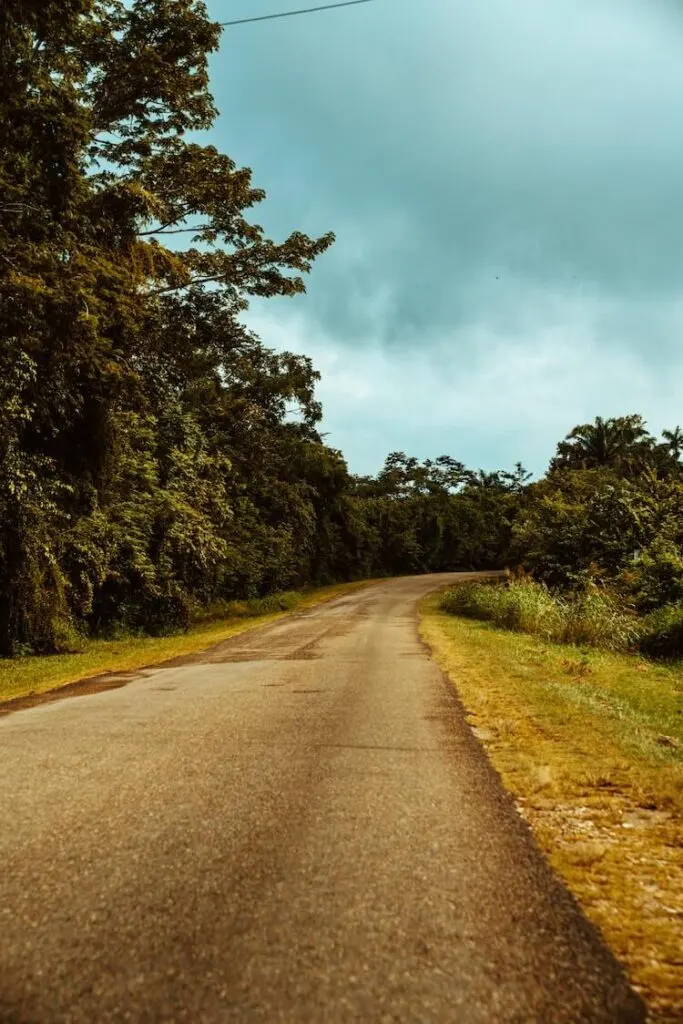 Located on the complete opposite side of Belize is San Ignacio. San Ignacio is only about a 20-minute drive from the Guatemalan border. Known for its access to Mayan ruins, jungle adventures, and cultural sights, San Ignacio is sure to please any lover of history and culture!
Many people tend to visit both San Pedro and San Ignacio during a trip to Belize to get a combo of both beaches and adventure, so you can't go wrong with combining the two!
There is no shortage of honeymoon hotels to stay in San Ignacio thanks to its popularity. Here are a few favorites below!
Sweet Songs Jungle Lodge
Located about 15 minutes from downtown San Ignacio, Sweet Songs offers unique treehouses and casitas in the middle of the jungle! Plus, the resort has hiking trails, is right next to the beautiful Macal River, and offers all-inclusive packages!
For a Belize all inclusive honeymoon, add on the Honeymoon Package. This includes all meals and drinks, exclusive use of river tubes, canoes, and bikes, and land transportation from the international airport. It also includes a romantic candlelit dinner, premium Champagne in the room, and a private horseback ride or Xunantunich tour.
Prices start at $209 per night without the packages.
Mystic River Resort
Right along the Macal River, this place offers open-air dining, a bar, spa, yoga deck, and suites (some even have their own private plunge pool)! I mean, who wouldn't want to wake up to river and jungle views each morning at this romantic place?
They also offer honeymoon packages that include adventures, food, a welcome bottle of bubbly, and more! Check here for what they offer.
Prices start at $155 per night without the packages.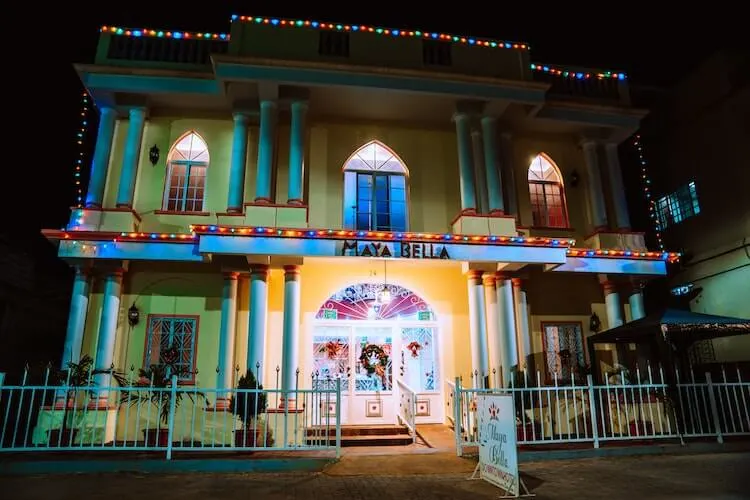 San Ignacio Resort Hotel
With bright and airy rooms, a pool, and lovely jungle views, you can't go wrong with this resort! They also offer in-room wellness treatments and have their own on-site tour company to arrange tours.
Prices start at $190 per night.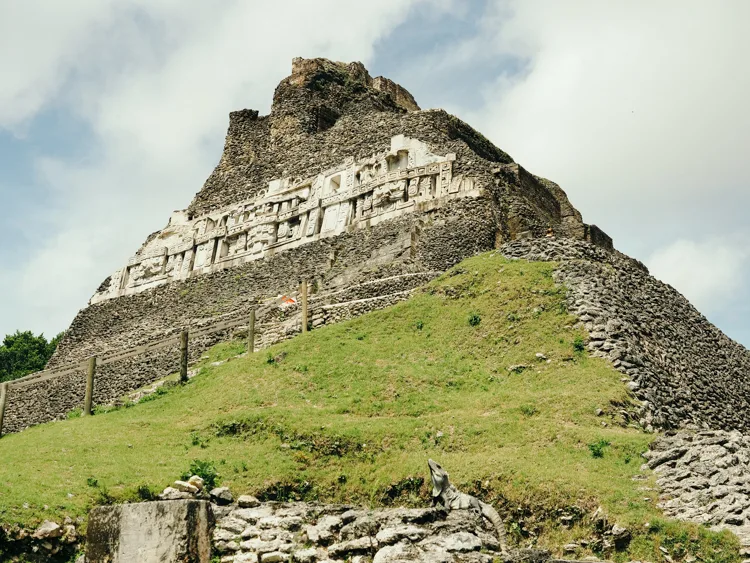 Things to do in San Ignacio, Belize:
3. Belize Honeymoon Spot: Hopkins, Belize Resorts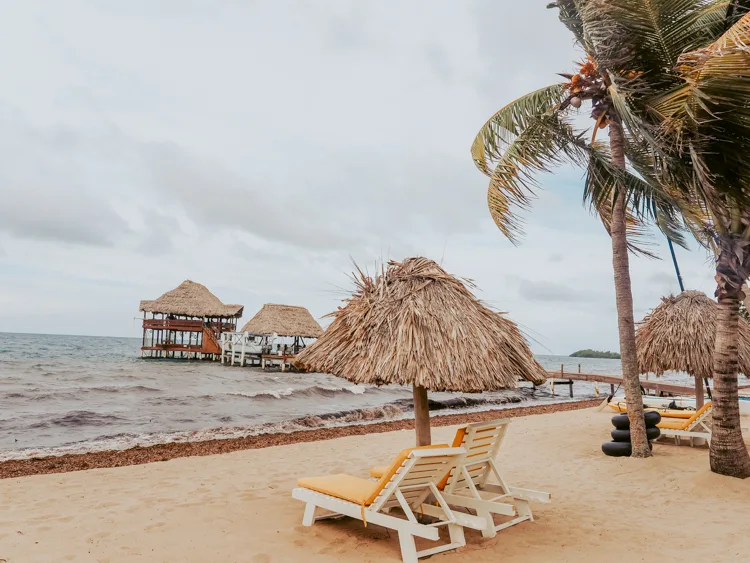 Hopkins, Belize is the Caribbean escape you didn't know you needed. Chris and I actually spent a week in this place and took day trips around Belize. It truly offers the best of both worlds.
Located in central Belize in the Stann Creek District, this village is in a perfect location for exploring the jungles as well as the ocean.
Plus, it is known as the #1 cultural destination in Belize as well as the friendliest village in Belize. Both things are rightfully earned as the people here are incredibly nice and the rich culture of this Garifuna community is next to none!
While this small village isn't super touristy, there are a few honeymoon-worthy resorts to stay in here!
Hopkins Bay Resort
This is where we stayed on our visit to Belize and we highly recommend it! First of all, they have 1, 2, and 3-bedroom villa options, all facing the sea! Second, they have a bar by the pool, a bar and grill on the resort with great food, and there are 2 pools to choose from.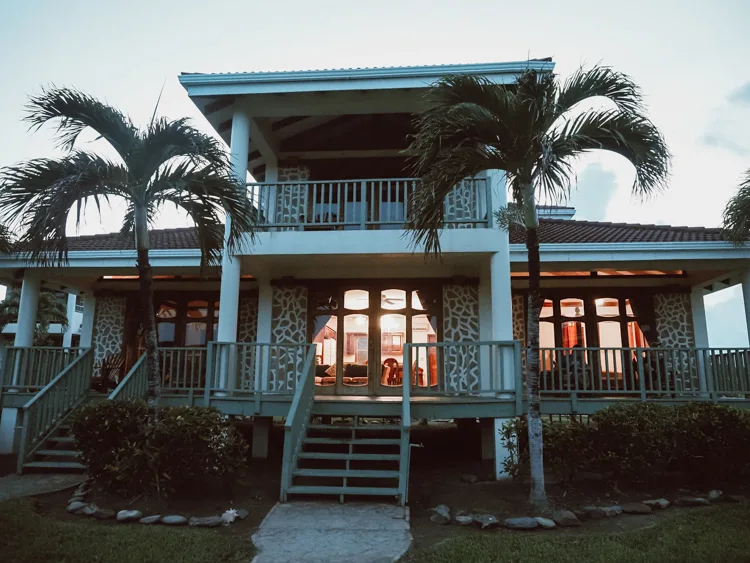 They also have free bike, kayak, and stand-up paddleboard rentals, and a free shuttle to take you into town. Hopkins Bay thought of everything and it was such a nice place to stay for a week in Belize!
They also can arrange tours across the country to enjoy, which we gladly partook in! It is also right on the beach and super relaxing!
Prices start at $170 per night.
While not an all-inclusive Belize honeymoon hotel, it does offer food packages if you wish for $75 per person, per day.
Belizean Dreams Resort
Located right on the beach, this dreamy resort offers rooms, suites, and villas to book for your stay. They also have a spa, restaurant, and tiki bar to keep the fun going!
Enjoy the infinity pool and relaxation that this resort has to offer. They do have the option to make it all-inclusive too with their many packages! Plus, they can arrange tours for you as well.
Prices start at $185 per night without the all-inclusive packages.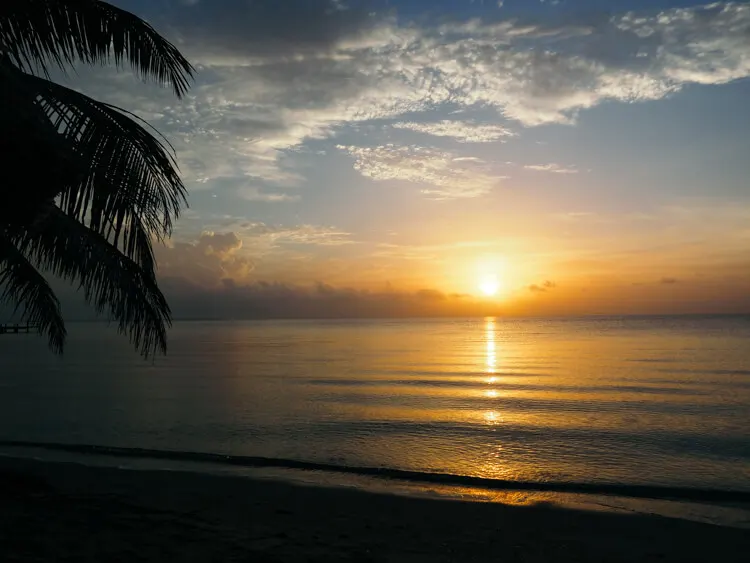 Beaches and Dreams
With standard rooms, beach cabanas, and even treehouses, you have a lot of options for rooms at Beaches and Dreams. They also have 3 restaurants on-site and can arrange tours for you during your stay.
If you want to relax by the beach or pool, this is a great place to do that! They also offer package deals that include food and drink, transportation, plus other tours and adventures!
Prices start at $150 per night without the packages.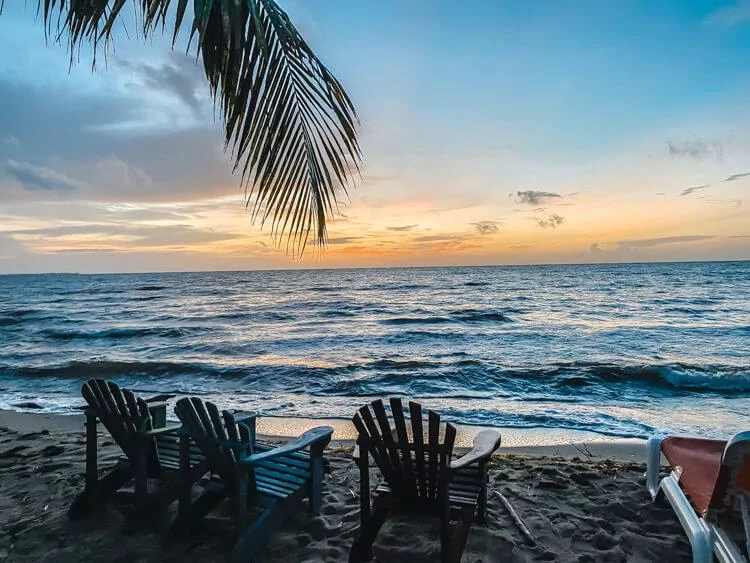 Things to do in Hopkins, Belize:
4. Best Belize Honeymoon Resorts in Placencia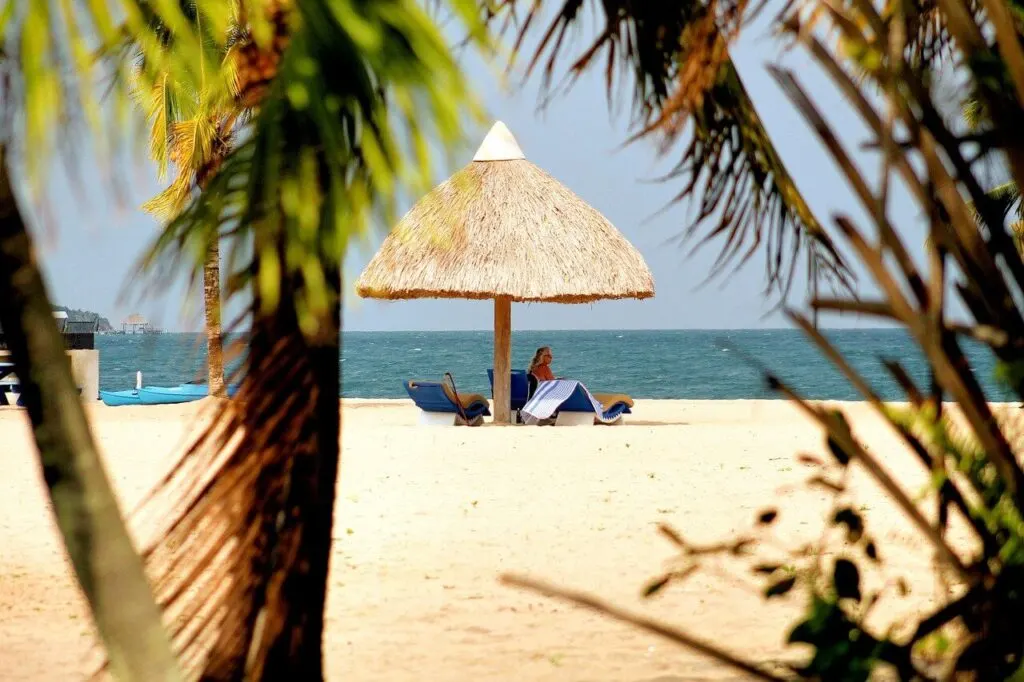 Placencia, just a bit further south than Hopkins, is a beach town located on a peninsula. This area is known for its lovely beaches and is a great spot for adventures by land and sea.
Plus, the Placencia lagoon is a place you can potentially spot saltwater crocodiles and manatees!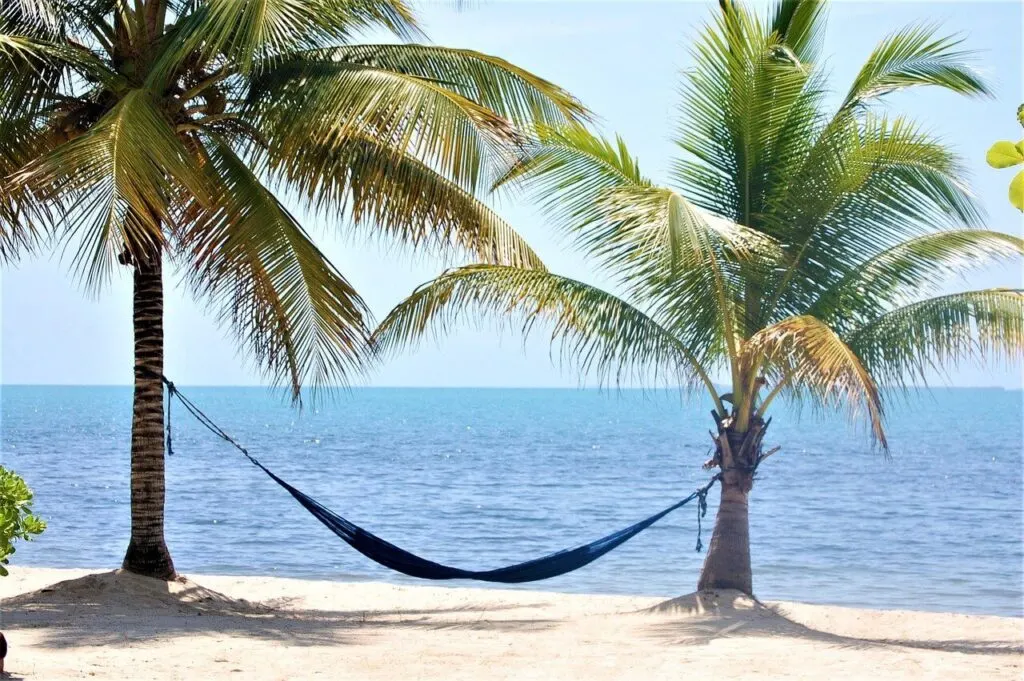 This romantic peninsula has plenty of honeymoon hotels to choose from!
Laru Beya Resort
Whether you want to relax in a lounge chair or get out on the water, this resort has so much to offer. Aside from kayaks, small sailboats, and bicycles you can use, they also have plenty of places to relax on the beach, an incredible infinity pool, and can arrange golf cart rentals if you wish to leave the resort.
They can also arrange tours and in-room spa treatments. On top of that, they also offer packages to make it all-inclusive, all of which include food and drinks.
Prices start at $167 per night without the packages.
The Placencia
Located on Maya Beach, what more could you ask for with a luxurious pool and swim-up bar, an overwater bar, a marina, multiple restaurants, and gorgeous rooms!
They can also arrange tours for your stay, and, while not all-inclusive, offer meal plans for $75 per person, per day.
Prices start at $125 per night.
Caribbean Beach Cabanas – A PUR Hotel
Located on the north end of Placencia village, you're close to shopping, bars, and restaurants in the area! This beachfront hotel also offers lovely suites, free use of kayaks, paddleboards, and bikes, an inviting pool, and all the things you'd need for the beach from snorkel gear to coolers! This is a great Belize honeymoon resort!
Prices start at $200 per night.
Here are some great things to do in Placencia for your honeymoon in Belize!
Honeymoon in Placencia Things to do: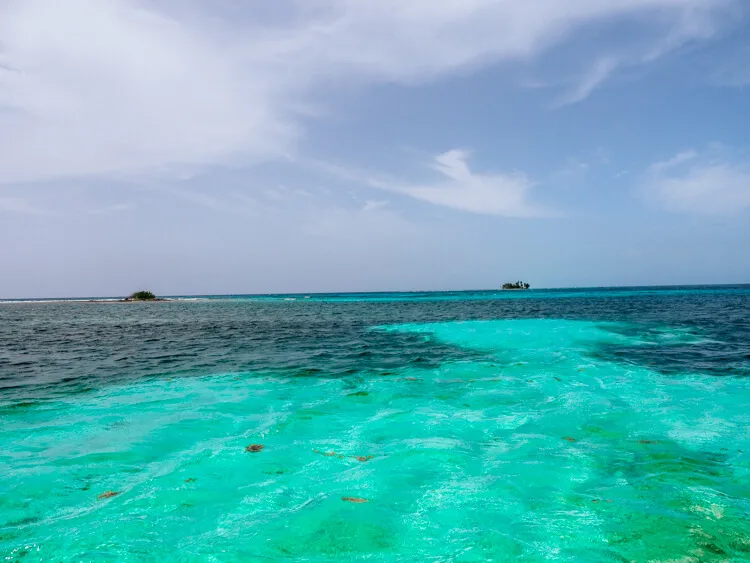 5. Belize All-Inclusive Honeymoon Resorts on Private Islands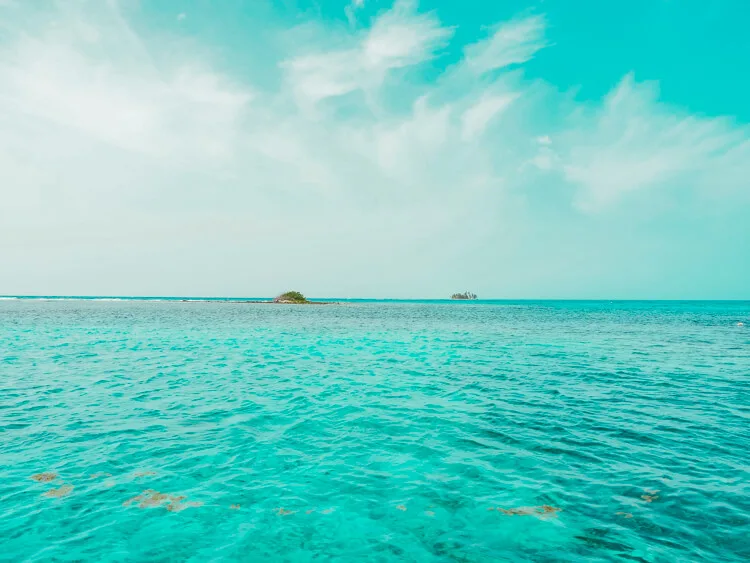 Ever wanted to stay in an overwater bungalow with stunning ocean views? Yes, you can do that in Belize for a fraction of the cost of many other honeymoon destinations around the world!
There are various cayes all over Belize and some are privately owned by resorts, meaning you stay and have the island almost to yourself! Go snorkeling or relax beachside with your love at these places! For some seriously romantic Belize honeymoon resorts, look no further than these private island getaways!
All of these places offer snorkeling, diving, and fishing, and some even offer land tours you can book through them as well!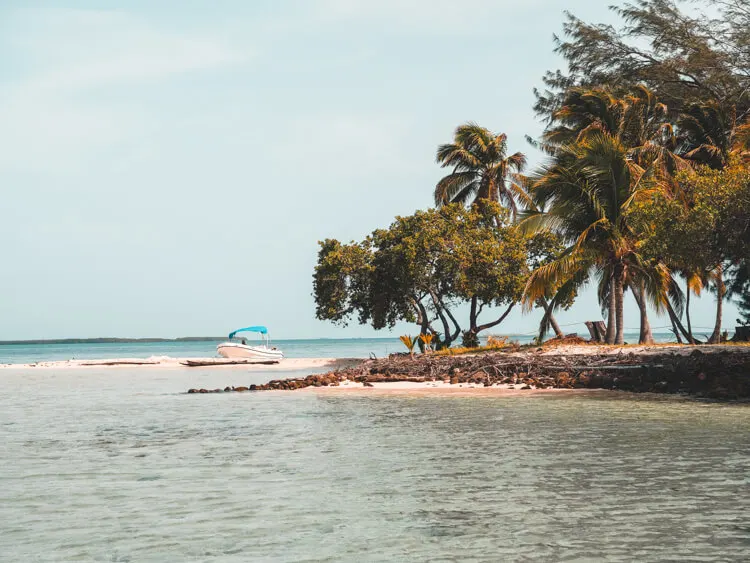 Tobacco Caye
For colorful overwater bungalows at a steal, this is the place to go! This delightfully rustic resort is solar-powered and they collect rainwater. Don't expect to use your hairdryer here or have A/C, but you can expect a charming beach escape of your dreams.
Hop off your own deck into the Southwater Caye Marine Reserve or enjoy getting out on the water in a kayak!
Prices start at $80 per night for an overwater cabana! You also have to add on a meal plan for $40 per person, per night (does not include alcohol or carbonated beverages).
Thatch Caye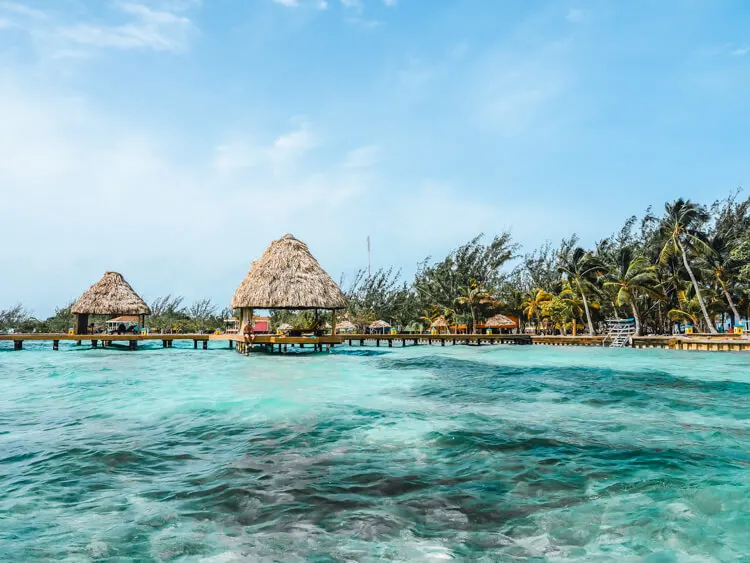 With overwater bungalows and oceanfront cabanas, you'll be in paradise on this amazing island!
With gorgeous views over the ocean, you'll never want to leave your room! This is an all-inclusive resort so you'll also have food and drinks included with your stay here!
You also have free use of kayaks, paddleboards, and snorkel gear to frolic around the island! Plus, they have a spa and plenty of hammocks to keep you relaxed during your luxurious stay.
Prices start at $600 per night.
Coco Plum Island
This is an adults-only all-inclusive resort on a lovely private island and is full of lounge chairs and hammocks to enjoy!
Fall in love with this little island as you snorkel and swim in the clear turquoise waters! The resort also has both cabanas and overwater villas! Plus, if you have the money or want a fantastic destination wedding, you can rent the entire island!
Also included with their rates include certain tours like snorkeling or visiting Mayan ruins.
Packages start at $3,712 for 4 nights.
Cayo Espanto
This private island all-inclusive resort is idyllic for your honeymoon escape to Belize! The all-inclusive rate includes meals, alcoholic beverages, transportation to and from the island, and non-motorized activities (i.e. kayaks and sailboats).
This place offers beachside villas as well as an overwater bungalow. And for a destination wedding, you can also rent the whole island too!
Prices start at $1,995 per night.
Best Time to Visit for a Belize Honeymoon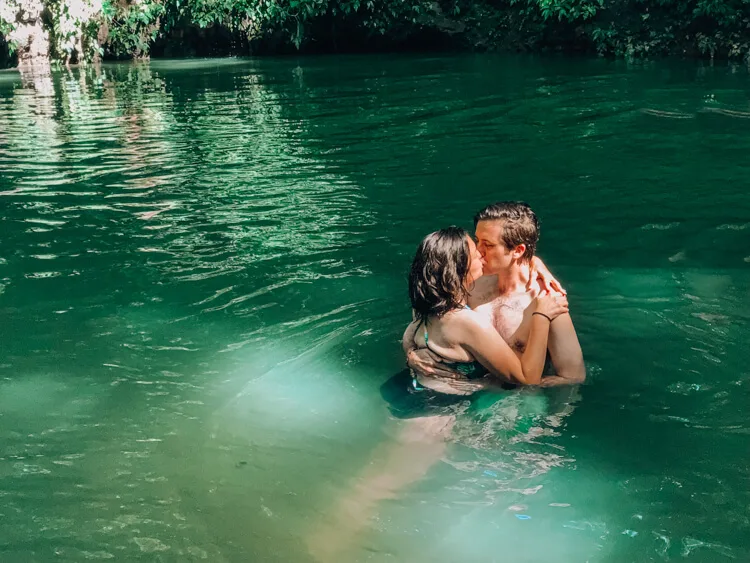 The best time to visit Belize is from late November to mid-April. This is the dry season and temperatures are more comfortable. However, things will be more expensive during this time as it is the prime season to visit due to the favorable weather and many people escaping the winter up north.
However, some parts of Belize are great to visit year-round! We visited Hopkins in July and the rainy season mostly consists of evening rain or a quick shower mid-day followed by sunshine.
Rainy season doesn't always mean it will rain constantly. Even in the jungle city of San Ignacio where you'd expect more rain, it typically only rains for an hour or two in the mornings or afternoon.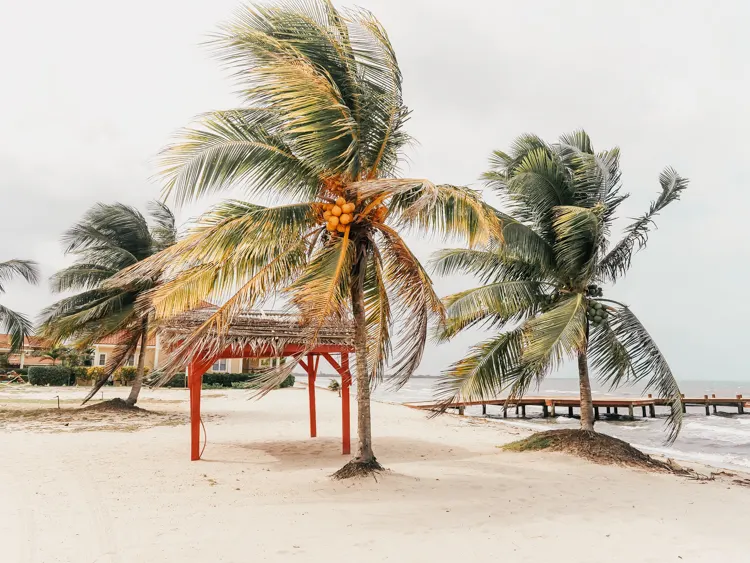 However, if you plan to visit during the rainy season, be flexible on tours as they can change or get canceled if it is too wet. We didn't have any trouble when we went, but we know people who have had to cancel some tours.
Typically, it is rainier the more south you go. However, Placencia does have a "little dry" season in July or August depending on the year, so if you hit that time you'll also find favorable weather.
Basically, you can visit Belize any time of year, even in the rainy season. But if you want prime weather and don't mind paying for the higher costs, visiting in winter and early spring is best.
PS- Check out our Belize Packing Guide for details on what to pack!
How Long Should You Plan Your Honeymoon to Belize?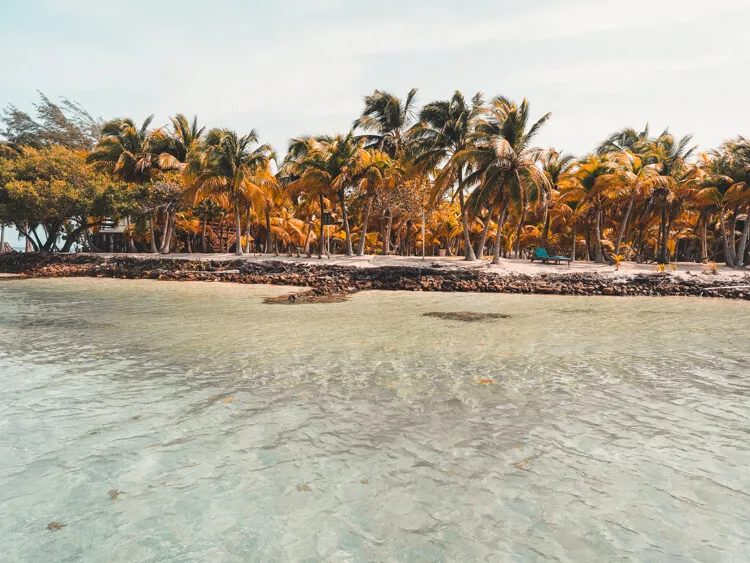 This depends on you! We spent a week in Belize, and while we saw a lot of things, we certainly didn't see it all! I think 1 week is great if you want to hit a few main attractions and have some beach time. But if you want to soak in a lot of Belize, 10 days to 2 weeks is ideal!
If you have a week or less, I suggest staying in one spot and taking day trips as the country is small. And if you have more time, perhaps explore somewhere new!
A Belize honeymoon is nothing short of romantic. With affordable hotels, dreamy Caribbean beaches, and amazing adventure, you can't go wrong with visiting this part of the world on a honeymoon.
Would you plan a honeymoon to Belize? Which of the Belize honeymoon resorts looks the best?
Want more honeymoon inspiration? Check out these posts!
Check out more Central American/Caribbean content here:
Pin it here!