Some posts on this site contain affiliate links, meaning if you book or buy something through one of these links, I may earn a small commission (at no additional cost to you!). Read the full disclosure policy here.
---
When it comes to finding the best Puerto Rico honeymoon resorts, you're certainly spoiled for choice. While there are many familiar names like Marriott and Hilton in places like San Juan, there are plenty of super charming boutique hotels to choose from as well!
However, while you'll find incredible beachside bungalows or enchanting places in the mountains, you won't find many all-inclusive Puerto Rico honeymoon resorts.
But, don't fret! Many of these hotels either have restaurants or are within walking distance to some great places for fresh seafood, tasty sandwiches, and, of course, pina coladas. With that being said, we have 17 of the most romantic hotels in Puerto Rico that you'll want to book for your honeymoon ASAP!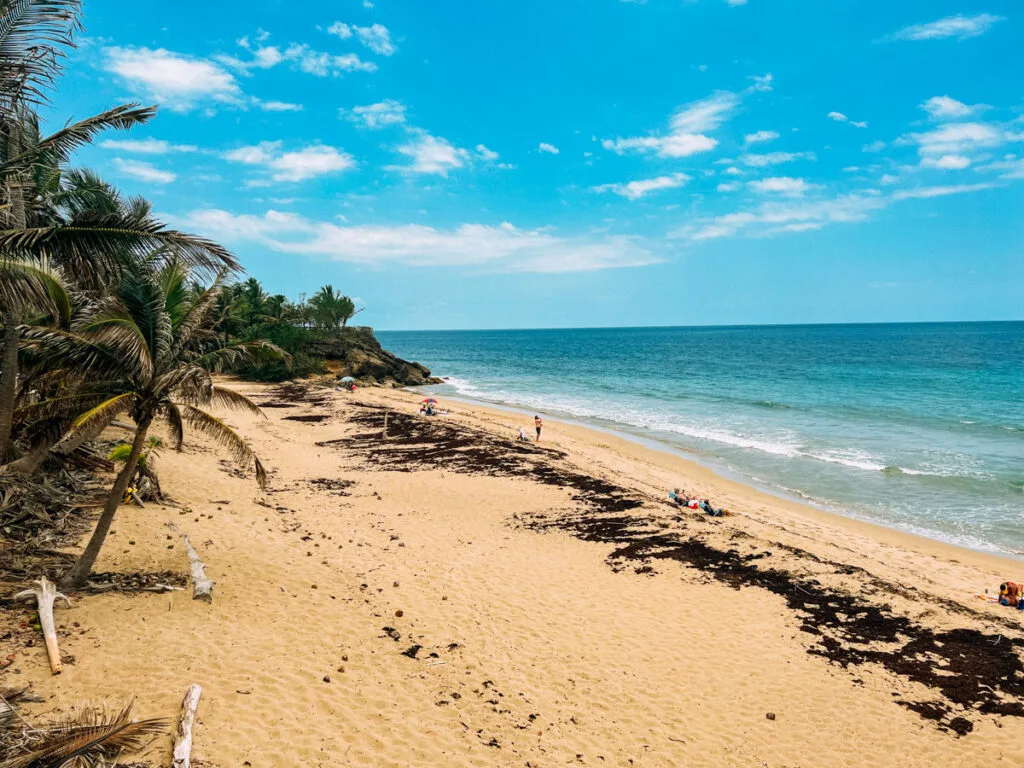 17 Best Puerto Rico Honeymoon Resorts
Whether you're trying to have some adventure or lay by the beach, these are the 17 Puerto Rico honeymoon spots for you!
I've also broken these out into categories depending on where you're planning to visit during your Puerto Rico honeymoon.
Romantic Resorts in San Juan, Puerto Rico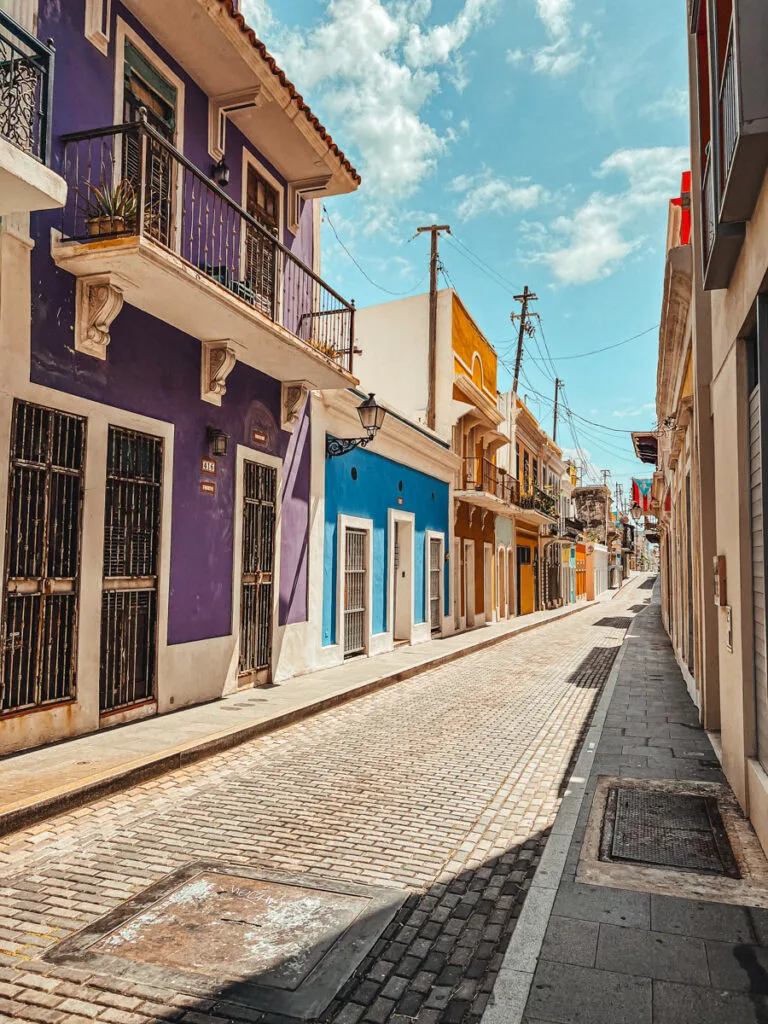 San Juan has so much to offer whether you want to enjoy the old city, the beaches, the various eateries, and more! It is also a great place to base yourself for day trips to the El Yunque Rainforest as well as snorkeling!
Here are some of the top Puerto Rico honeymoon resorts in San Juan.
1. Caribe Hilton
1 C. San Gerónimo, San Juan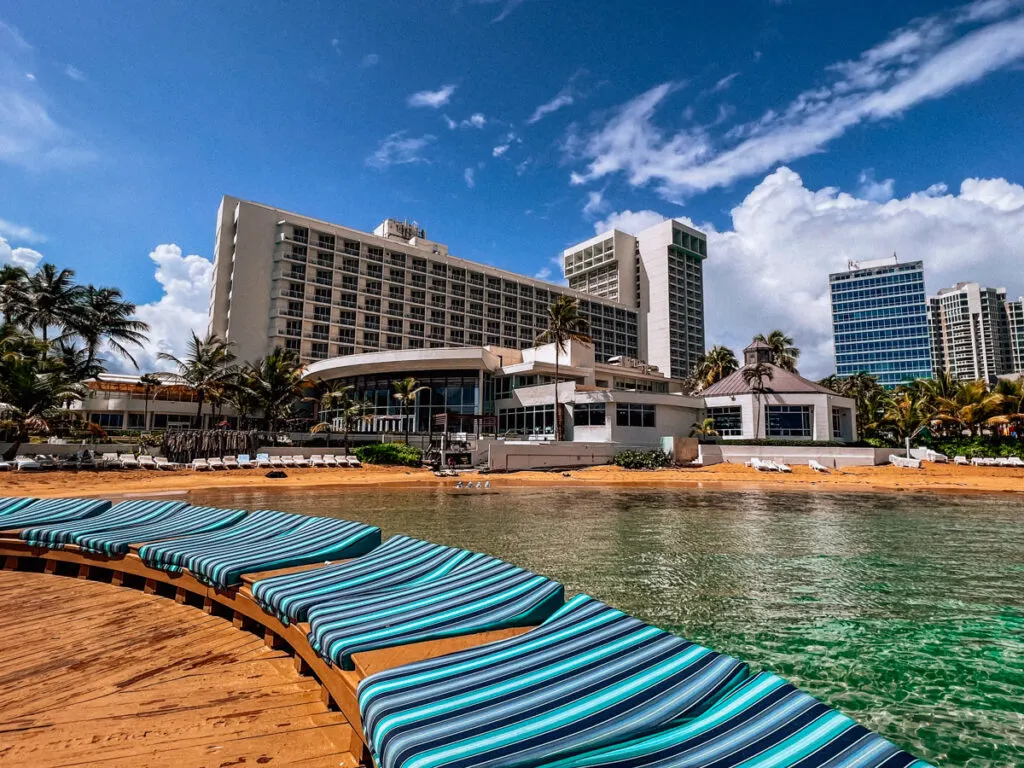 What better place to sip pina coladas together on the beach than the place where the pina colada began?!
Aside from Puerto Rico's famed cocktail, this oceanside hotel even has its own secluded beach, pool, spa, and a few restaurants to make your stay incredible.
It is also not far from the old city as well as the fun Condado neighborhood. So you can spend time both relaxing on the beach as well as exploring the exciting historic sites and fun nightlife of San Juan.
2. Hotel El Convento
100 Calle del Cristo, San Juan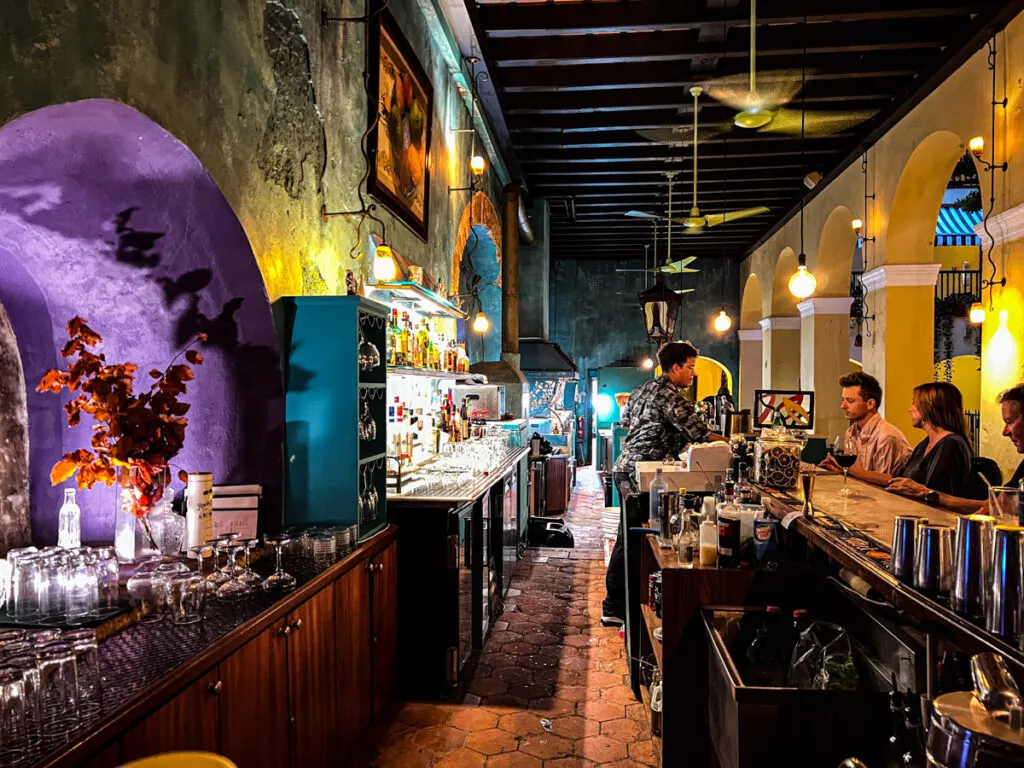 Located in what was a former convent dating back to 1646, this gorgeous hotel combines Old World charm with today's comfort. This is in the heart of the old city, meaning you can explore the museums and forts in the area before relaxing here in the evenings.
There are also a couple of restaurants in the hotel and a delightful bar where you can enjoy a few cocktails together to wrap up your day. Other amenities here include a rooftop pool and jacuzzi, a fitness center, and access to their sister property's beach club.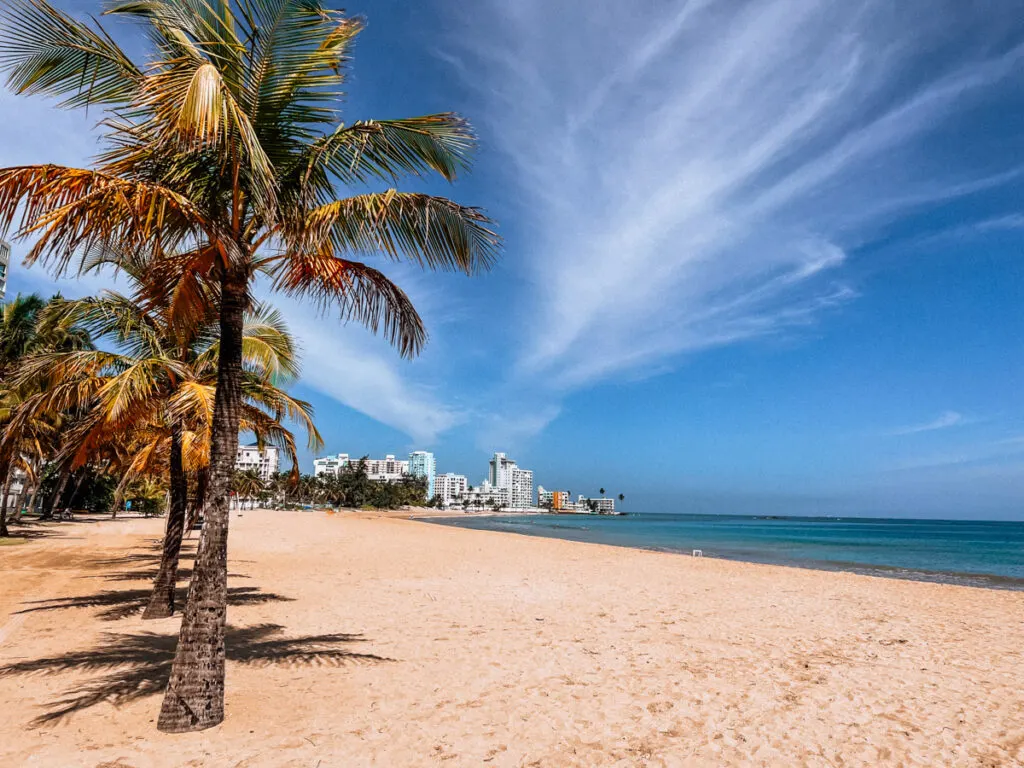 3. Condado Vanderbilt Hotel
1055 Ashford Ave, San Juan
This lovely 5-star hotel is located in the fun Condado neighborhood of San Juan, meaning you're within walking distance of fantastic bars and restaurants as well as beaches.
This hotel leaves you in want of nothing, from its beach club and pools to its spa and fitness center, there is a lot going on at the hotel itself.
For a romantic honeymoon suite in Puerto Rico, this is the place with its charming rooms and suites. And, while there aren't really Puerto Rico honeymoon all-inclusive resorts, you can book the bed and breakfast package or other packages that offer things like $100 hotel credits and breakfast.
4. Courtyard by Marriott Isla Verde Beach Resort
7012 C. Avenue Boca de Cangrejos, Carolina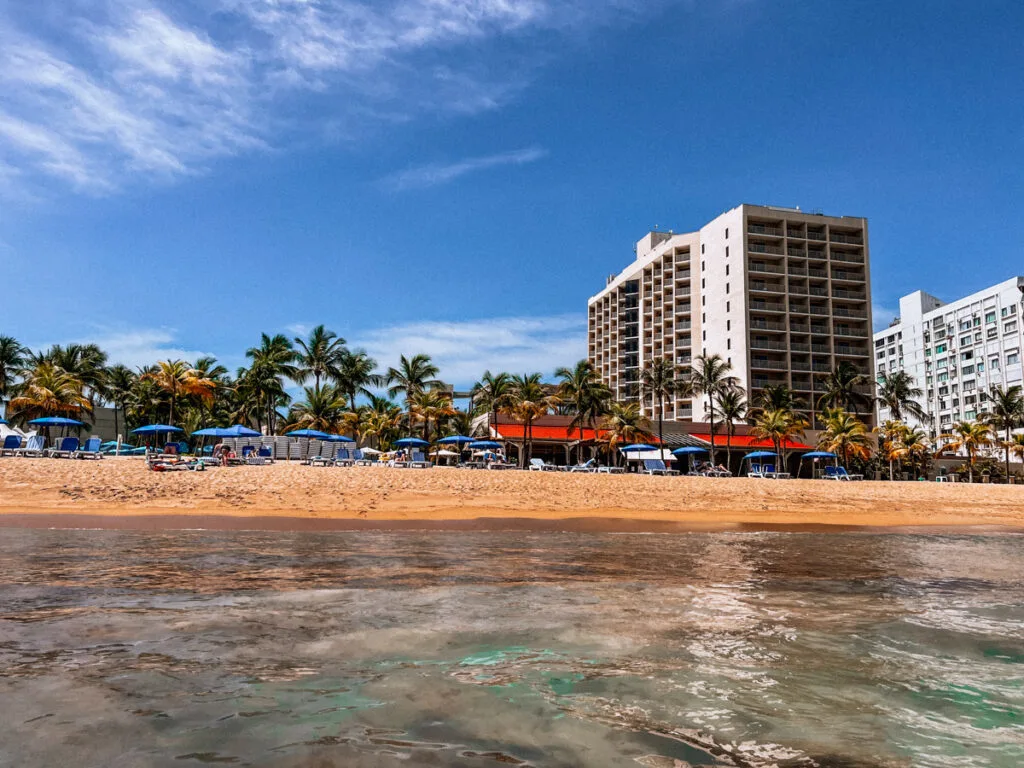 This 4-star hotel is just outside of the city and not far from the airport, meaning you can get off the plane and hop right into the ocean in no time!
Located along Isla Verde Beach, this property boasts beautiful guestrooms, several restaurants, pools (including a pool with a swim-up bar!), and even beach chairs and umbrellas for you to use on the beach. And don't worry about setting it up, they have that covered too!
Spend long days lounging by the pool or dazzling sea and your evenings at their casino and lovely restaurants with a view!
Puerto Rico Honeymoon Hotels on the Smaller Islands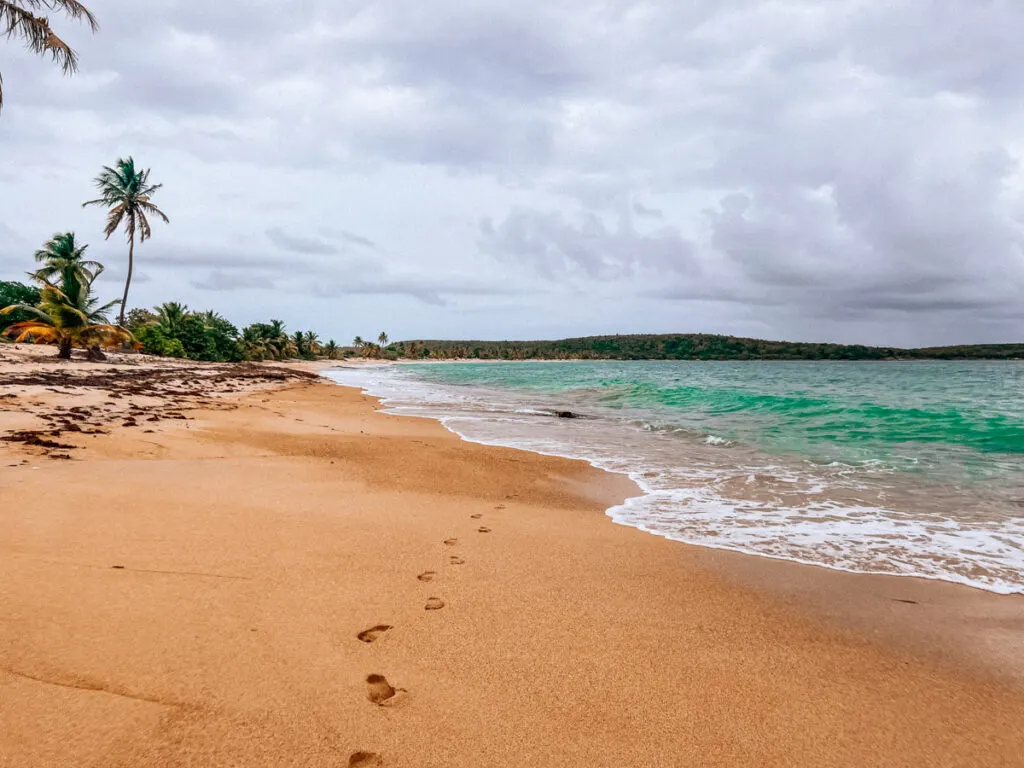 We know that Puerto Rico is a Caribbean island, but did you know that there are smaller islands off the main island? Places like Vieques and Culebra are easy to get to from San Juan either by ferry or light aircraft.
So if you want to escape the city and get on tiny island time, you'll love these honeymoon resorts in Puerto Rico.
5. Vieques Guesthouse
297 Calle Flamboyan, Vieques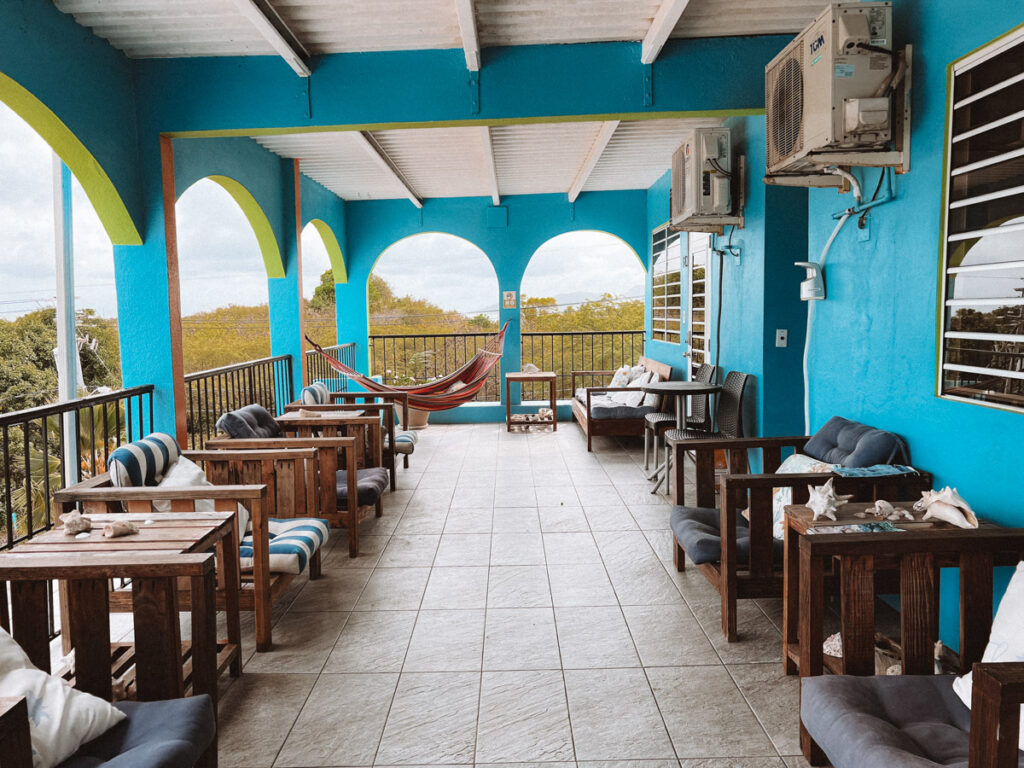 While this isn't a fancy hotel, it is a super charming boutique hotel from its rooftop views overlooking the Caribbean to its fantastic access to a tucked-away beach…that you may have all to yourselves!
I stayed here during my recent visit to the island of Vieques, and it did not disappoint. The owners here are super nice and helpful, and it is within easy walking distance to the main town of Esperanza.
So, you can easily rent a kayak or book a bio bay tour nearby! As a bonus, across the street from the hotel is a path to a hidden beach. Imagine just you, your love, and the occasional horse or two frolicking on a great beach together.
6. Blue Horizon Resort
Carretara 996 Km 4.3, Vieques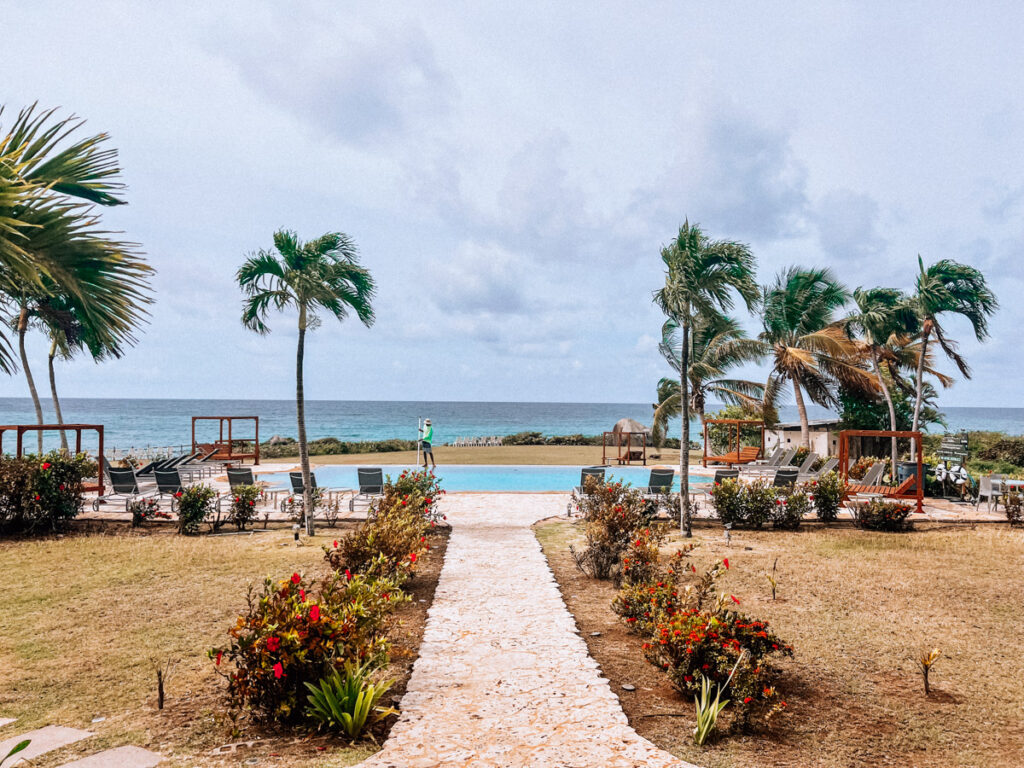 Voted by Conde Nast as one of the top 15 small luxury hotels in the Caribbean, you know the place has to be good.
Another lovely hotel on the island of Vieques, this place is an adults-only oceanfront resort. Tucked away from the main towns of the island, you'll feel like you're in your own little world together. While I definitely recommend renting a car or golf cart to explore the island and its several top-notch beaches, there is something to be said for a quiet place to come back to and chill on your honeymoon.
This place has some great rooms, a delicious restaurant, and a lovely pool so you can relax and unwind in post-wedded bliss.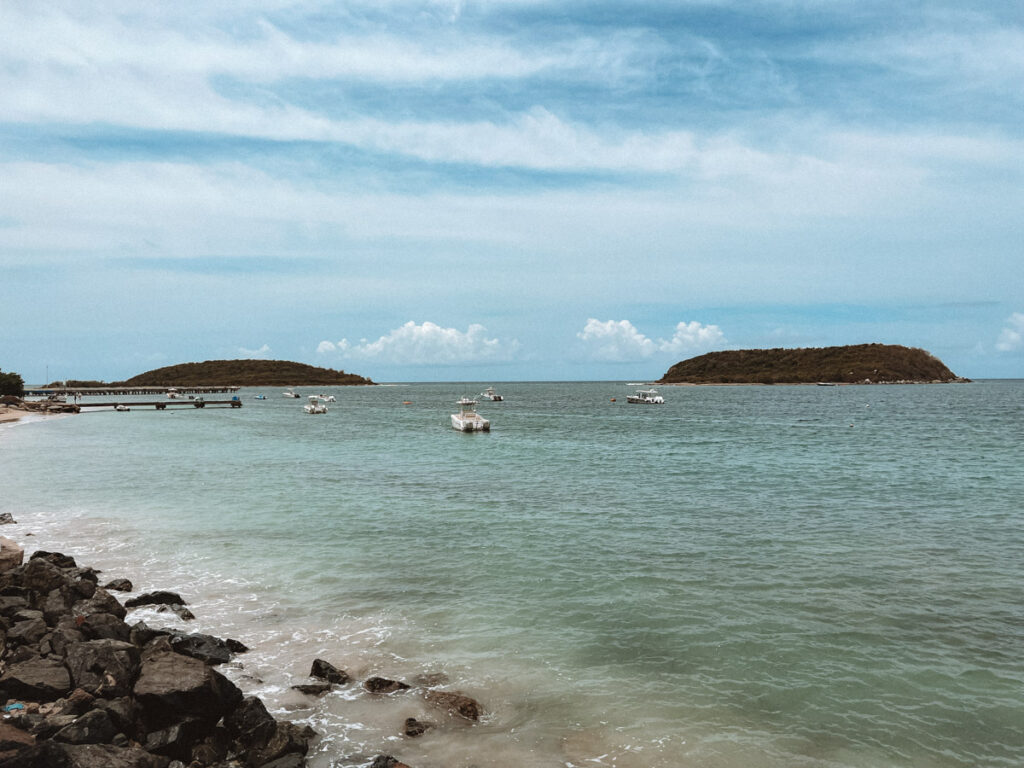 7. El Blok Hotel
158 Calle Flamboyan, Vieques
This adults-only hotel is urban-inspired but with the calmness that only a tiny island in the Caribbean can bring.
Located in Esperanza on Vieques, it is across the street from where many tours of the bioluminescent bay begin. It is also across the street from the beach, as well as where you can rent golf carts to explore the island deeper.
Each of the rooms here offers a private balcony, and the place also has a nice restaurant and rooftop bar.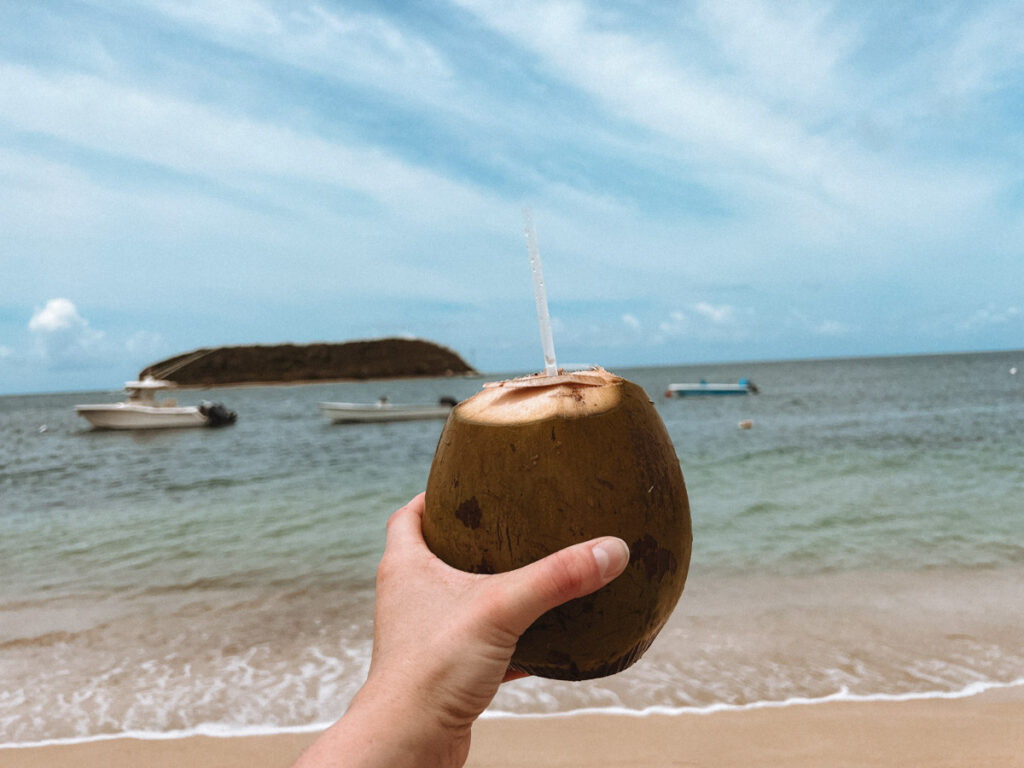 8. Villa Pelicano Oceanfront
Playa Sardinas II, Culebra
Located on an even smaller island in Puerto Rico, this Puerto Rican honeymoon resort is actually its own self-catering villa. So you can enjoy your privacy at this lovely estate.
Go snorkeling off the dock, explore via kayak, or just relax in a hammock on your own deck. For those who truly want to get away from it altogether, this is the place for you.
More of the Best Romantic Hotels in Puerto Rico For Your Honeymoon That Are On the Beach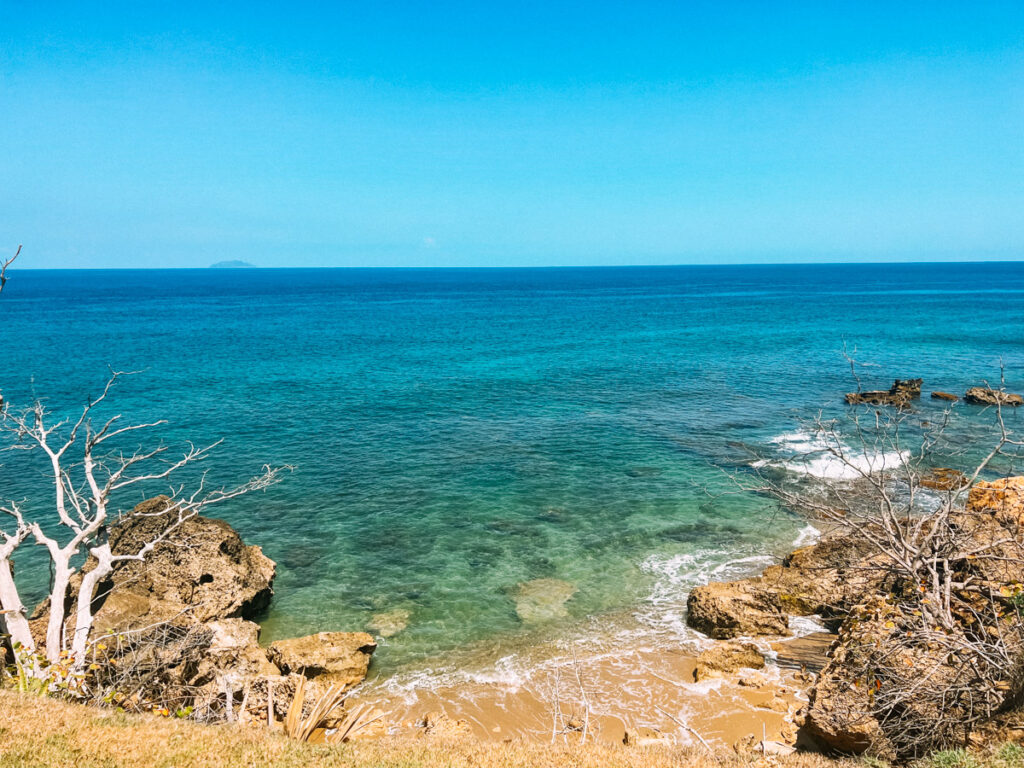 Okay, so you want to explore more of Puerto Rico beyond its smaller islands and San Juan. That's awesome because this Caribbean honeymoon destination truly has something to offer for all beach lovers.
So here are some more hotels around the island to enjoy on your Puerto Rico honeymoon.
9. Tamboo Hotel & Restaurant
Carretera 413 Ramal, Rincón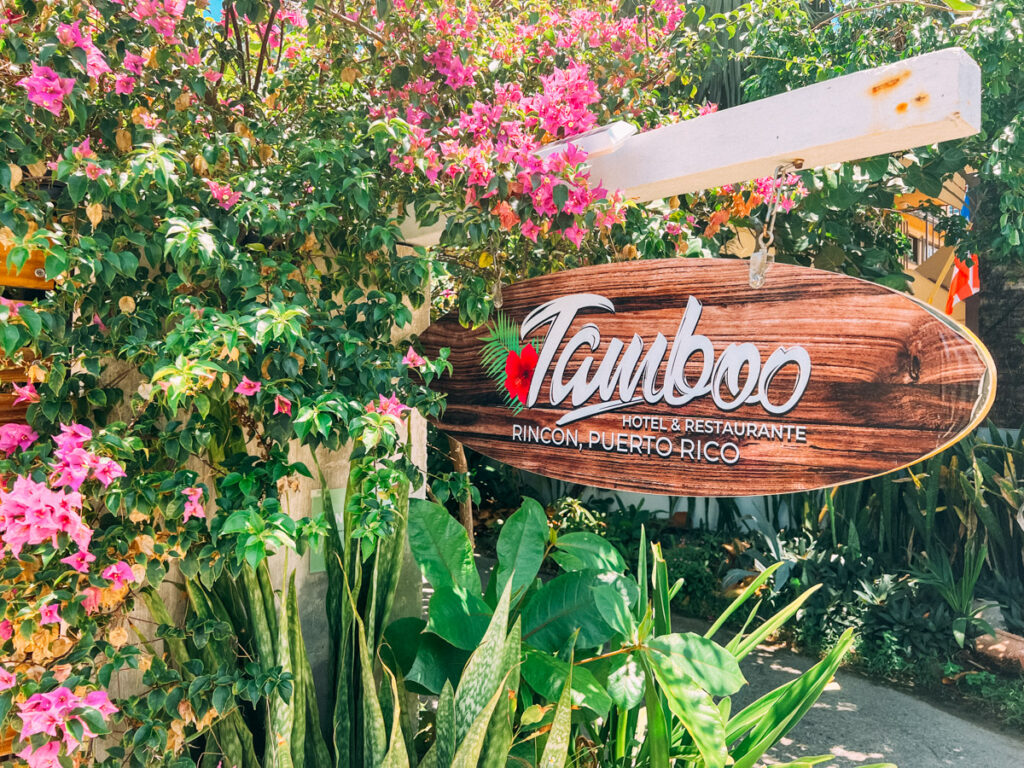 For those who love surfing and sand, Rincon is the place to be. While this area is well-known for its great surfing, there are plenty of stunning beaches to go to for a swim or to get your tan on. Oh, and being on the western part of the island, you're in for some stunning sunsets.
So in between surf lessons and sunsets, this hotel is sure to please. Located along Sandy Beach, you're steps from the warm waters of the Caribbean.
The accommodations here are stunning and fresh, from their studio rooms to their suites! And you definitely want to try the restaurant while here. It even offers fantastic views of the sea.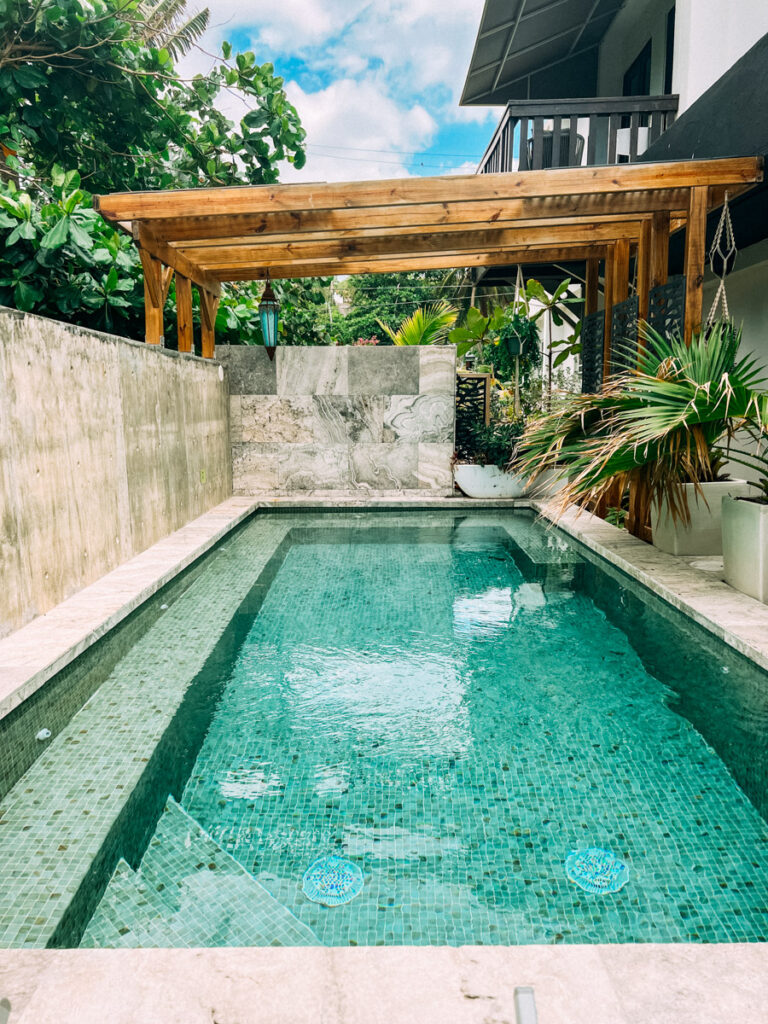 10. Copamarina Beach Resort & Spa
PR-333 Km 6.5, Guanica
This beach resort is on the southwestern part of the island, off the main tourist path, but still in a lovely area. In fact, the beaches here are some of the best with lovely sand and crystal-clear water.
So kick back and relax post-nuptials at this amazing hotel complete with its own private beach, tropical gardens, restaurants, and a deluxe spa.
While not an all-inclusive Puerto Rico honeymoon resort, this place does have Puerto Rico honeymoon packages including their romance package with a $100 food and beverage credit, upgraded room, nightly romantic turndown service, a surprise amenity, s'mores under the stars, 20 spa dollars, and the option to add on things like a romantic beach dinner, sunset cruise, and more!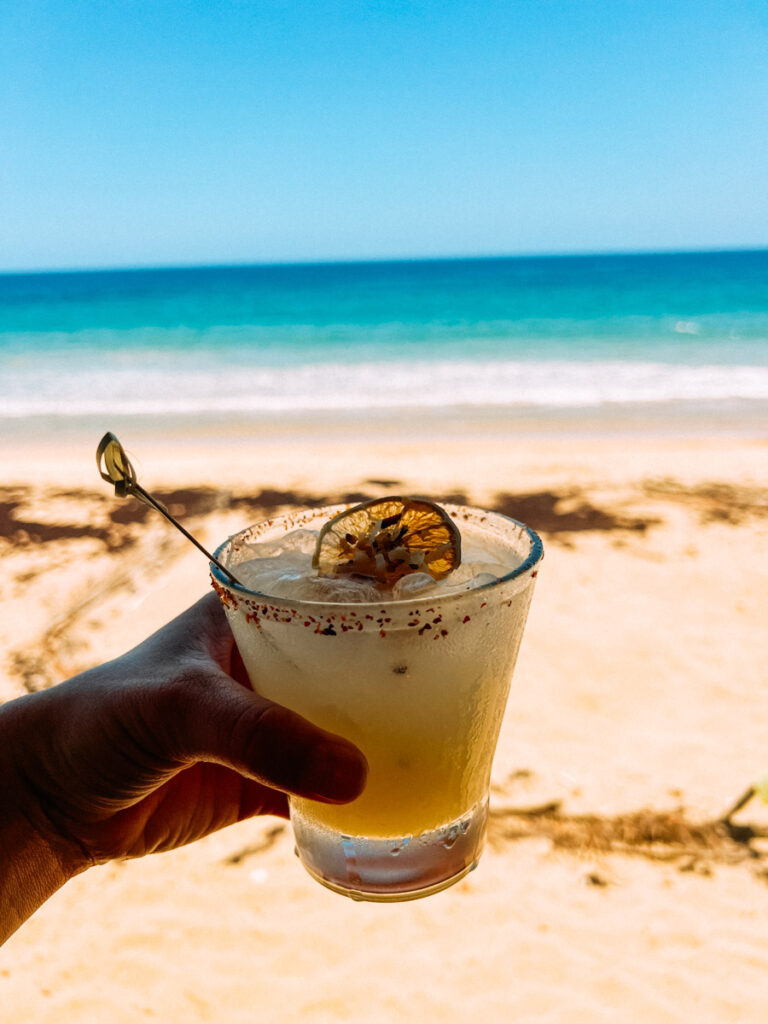 11. Aqua Marina Beach Club
556 Black Eagle Rd, Rincon
This adults-only beach club in Rincon is steps away from Black Eagle Marina Beach and has beautifully remodeled rooms and suites, a pool bar, and more to enjoy your honeymoon in Puerto Rico together.
And if you're planning a Puerto Rico wedding, they even have planning packages for the occasion.
For a relaxing and fun way to begin married life, this is a fantastic place!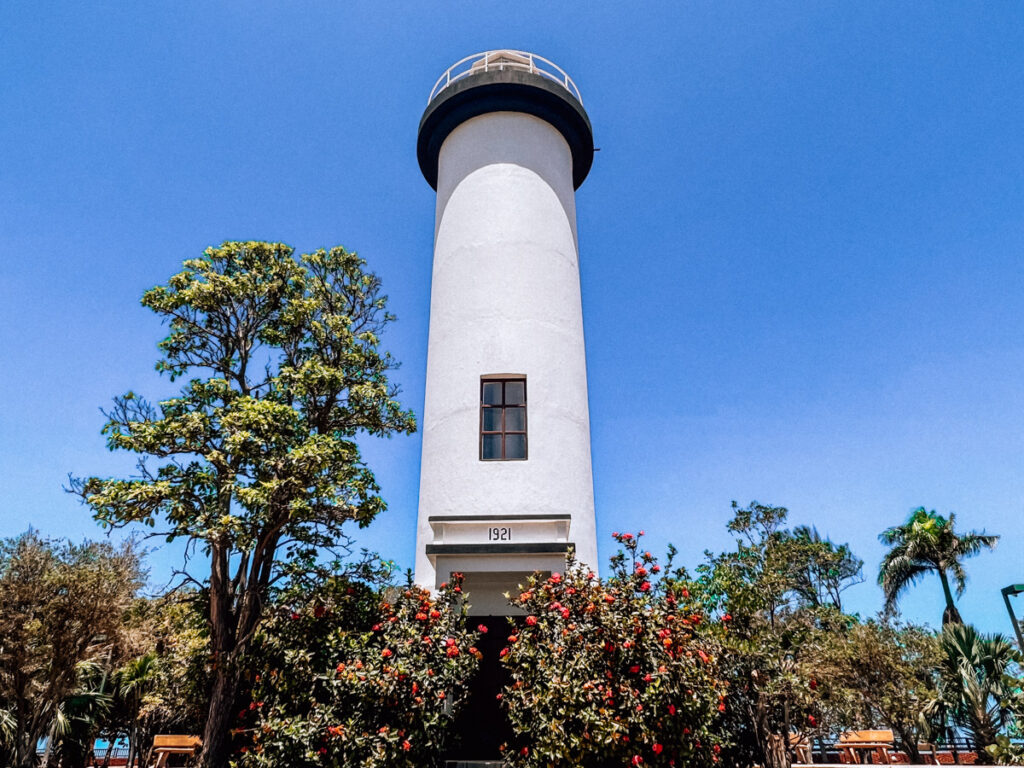 12. Tres Sirenas Beach Inn
26 Sea Bch Dr, Rincon
For a charming guesthouse that is by the beach and near some great places to eat and drink in Rincon, look no further than Tres Sirenas Beach Inn.
This place has beautiful rooms and suites with balconies and sea views. You'll also love the oceanfront pool and pool cabanas for the ultimate relaxation.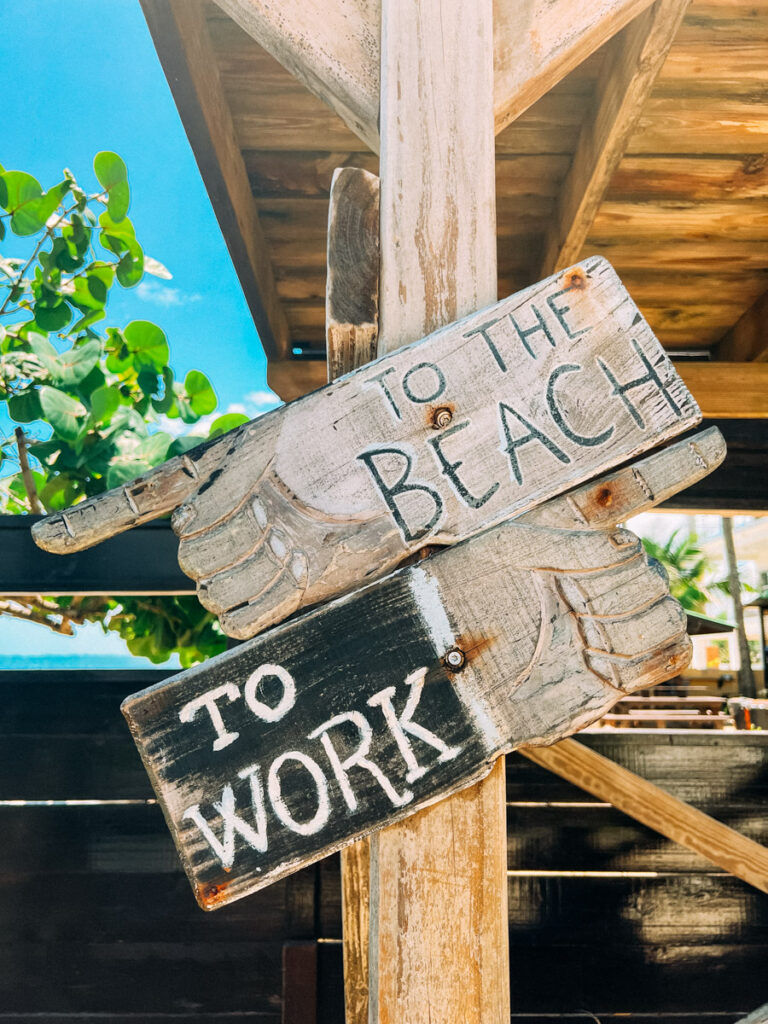 13. The St. Regis Bahia Beach Resort
State Road 187 Kilometer 4.2, Río Grande
This 5-star retreat offers everything you need for the perfect honeymoon including spacious rooms, a luxurious spa, restaurants, dazzling pools, nature trails, a sandy beach, and more!
You may never want to leave the resort during your luxe Puerto Rico honeymoon escape.
It is also about an hour from San Juan and a half hour from El Yunque Rainforest, meaning you can get out and explore a bit if you want!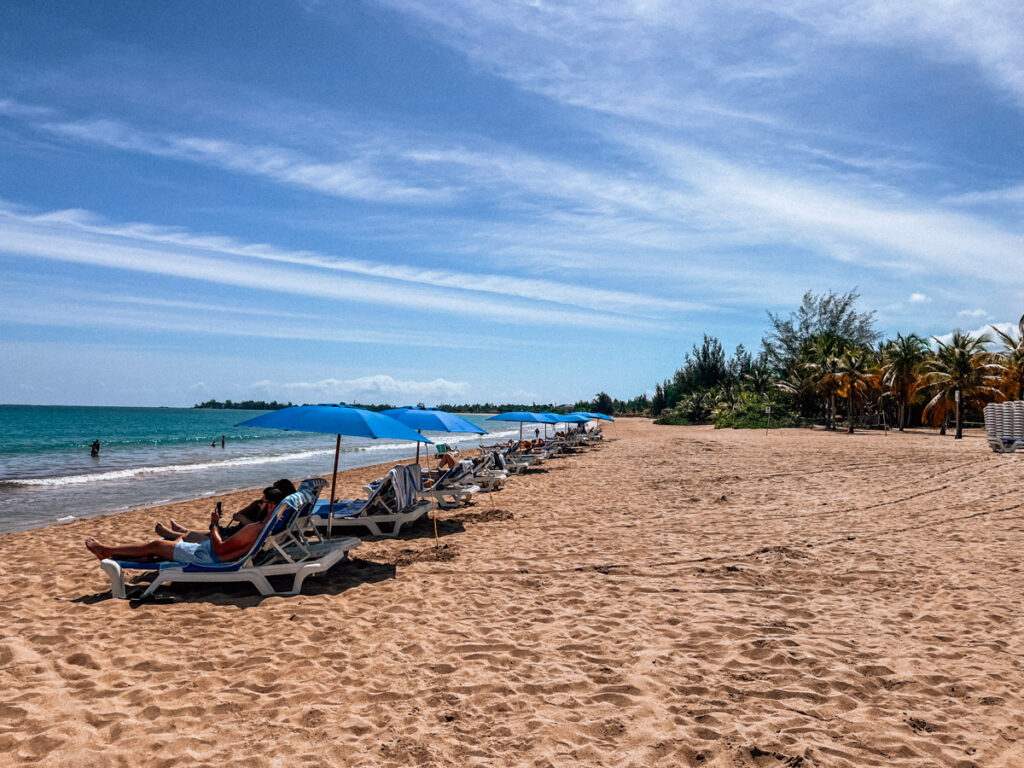 14. Hyatt Hacienda Del Mar
301 PR-693, Dorado
Located about 25 miles from San Juan, you'll be relaxing in style shortly after you land on the island!
This oceanfront resort has an on-site restaurant, pool, and fitness center, and rooms here have beautiful balconies, kitchens, and washer/dryers for those who prefer to stay on-site during their visit!
Other Dreamy Puerto Rico Honeymoon Hotels
From treehouses to lovely hotels in fun towns, here are some other dreamy Puerto Rico honeymoon resorts!
15. Parguera Plaza
Km 3.2, Carretera 304, Lajas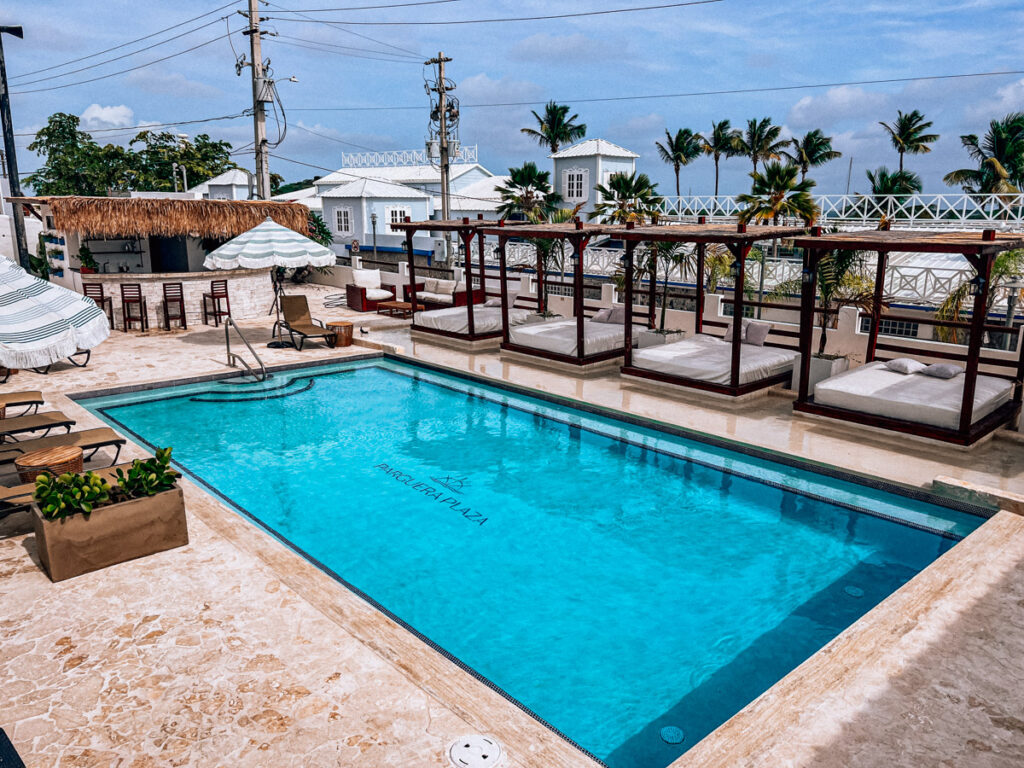 This new hotel in La Parguera is perfect for your honeymoon! If you're planning to explore the only bio bay in Puerto Rico that you can swim in, then a stay here is a must!
For starters, you're within walking distance to many great bars and restaurants in the town of Lajas as well as the tour office for the bio bay. You can also walk to things like the Caribbean Chiliboats launch, where you can rent a tandem chiliboat to get to the mangroves and to Cayo Caracoles and Caya Majimo for excellent snorkeling!
But the hotel itself has a delicious restaurant, a top-notch pool complete with pool cabanas, and bright and airy rooms. The hotel is adults-only as well, so it is perfect for honeymooning couples.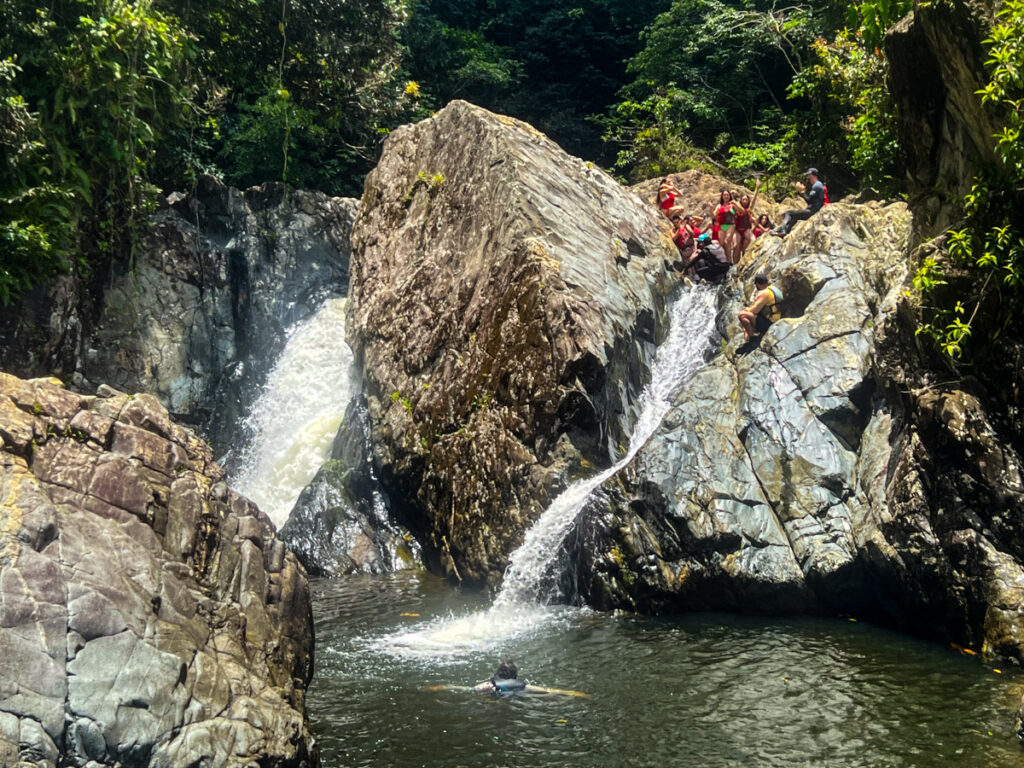 16. Yuquiyú Treehouses
PR-966, Río Grande
Okay, so you've seen the beaches and want to truly escape it all and head for the mountains! Time to head to El Yunque Rainforest and perhaps stay in your very own treehouse!
Yuquiyú Treehouses offers dreamy wooden houses up in the trees with amazing views of the surrounding mountains. Complete with running water, electricity, a kitchenette, a luxurious bath, and a comfortable bed, it has everything you need for a relaxing getaway!
If you're planning a stay here, be sure to book dinner reservations in advance, and if you want to venture further around the island, they can help you find other great things to do nearby!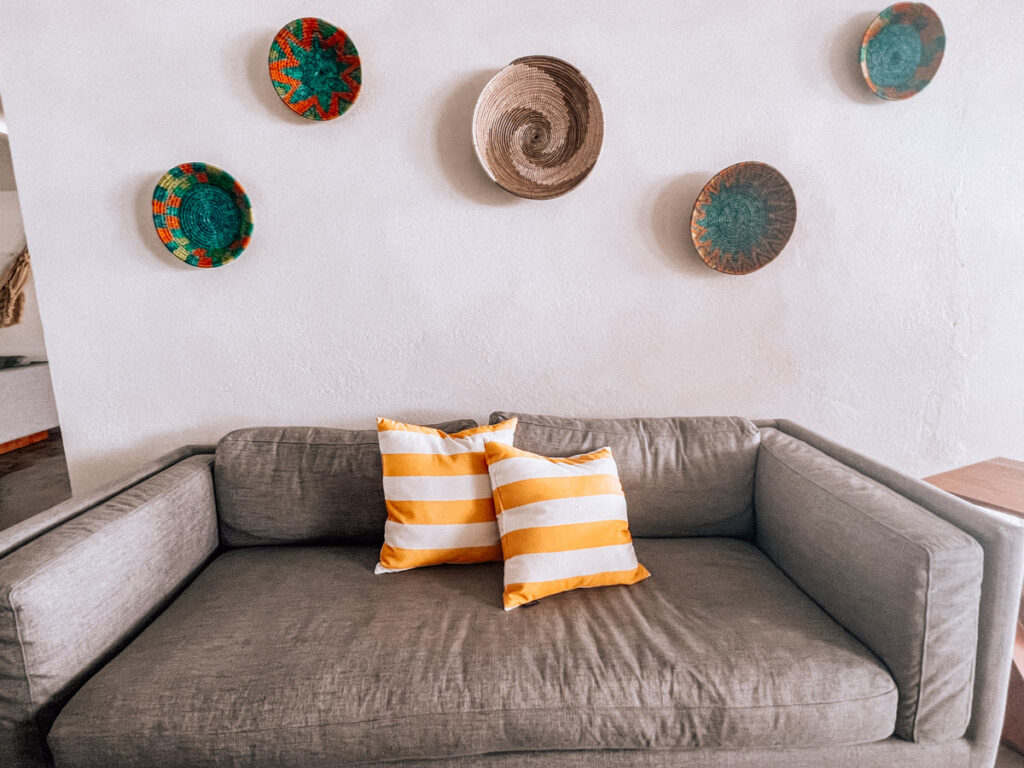 17. Casa Grande Mountain Retreat
Carretera 612 Km. 0.3 Barrio
Wake up to a lush jungle in the mountains during your Puerto Rico honeymoon! This iconic Puerto Rico honeymoon resort is adults-only and is located in the heart of the island.
The hotel offers lovely rooms with their own porches, more than 45 minutes of hiking trails, a natural river with waterfalls, a pool with a sundeck, a vegan restaurant, and a spa.
For those who really want to connect, they offer things like couples yoga and cooking classes as well!
Best Time to Visit Puerto Rico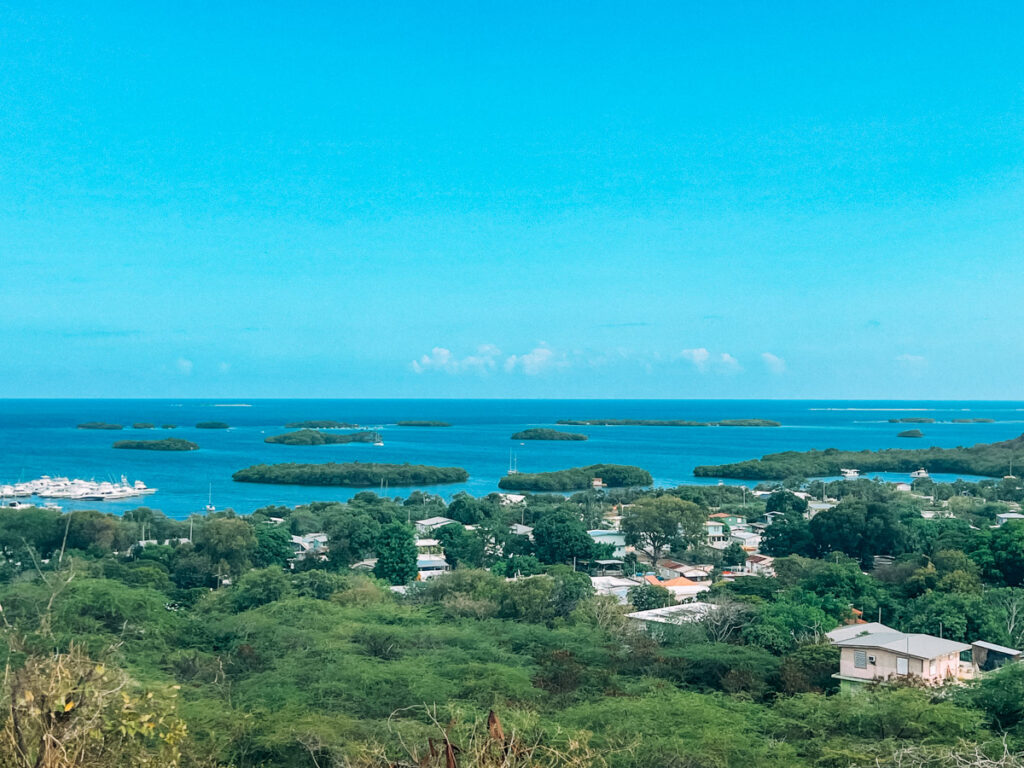 While you're figuring out the most romantic Puerto Rico honeymoon hotels, you're also likely wondering when is the best time to visit.
There are really 2 seasons in Puerto Rico: the dry season and the rainy season. The rainy season tends to be from April through November, with August and September typically being the wettest months.
This also coincides with hurricane season. However, that tends to be from June through November. I would skip that time of year to prevent getting caught in that.
December through March (the dry season) are the busiest months on the island, especially with many Americans coming to escape the cooler temperatures up north. This also tends to be the time of year with the best weather. Unfortunately, this also is when prices creep up for hotels and flights.
I actually prefer the shoulder season of April and May for fewer tourists and better prices. Also, the weather is pretty good this time of year for the most part. I just visited in mid-May and it was great! It rained a few times but in short spurts so I was still able to have fun and explore the island!
Is a Puerto Rico Honeymoon a Good Idea?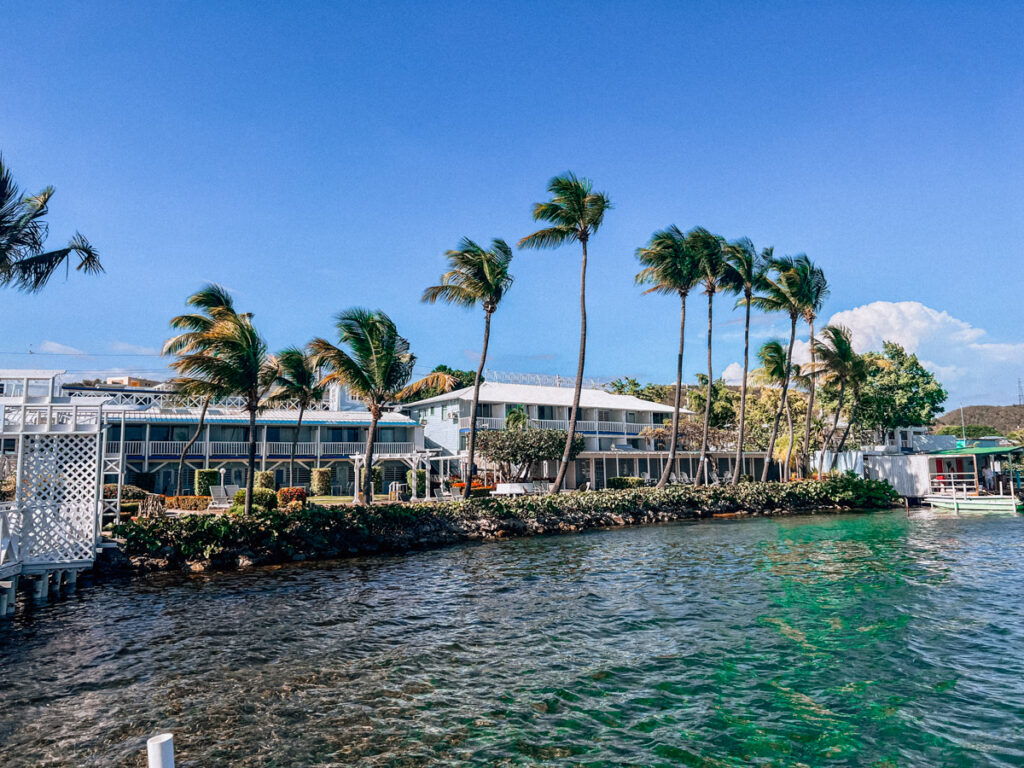 I can only respond with a resounding YES! I fell head over heels for this stunning island during my last visit. Between its 3 bioluminescent bays, tropical rainforest, several stunning and sandy beaches, lovely towns, great food, and more, I cannot recommend Puerto Rico enough for your honeymoon!
As a bonus, for those Americans who don't want to bring their passport, you can get here without one as it is a US territory.
Other Tips For a Puerto Rico Honeymoon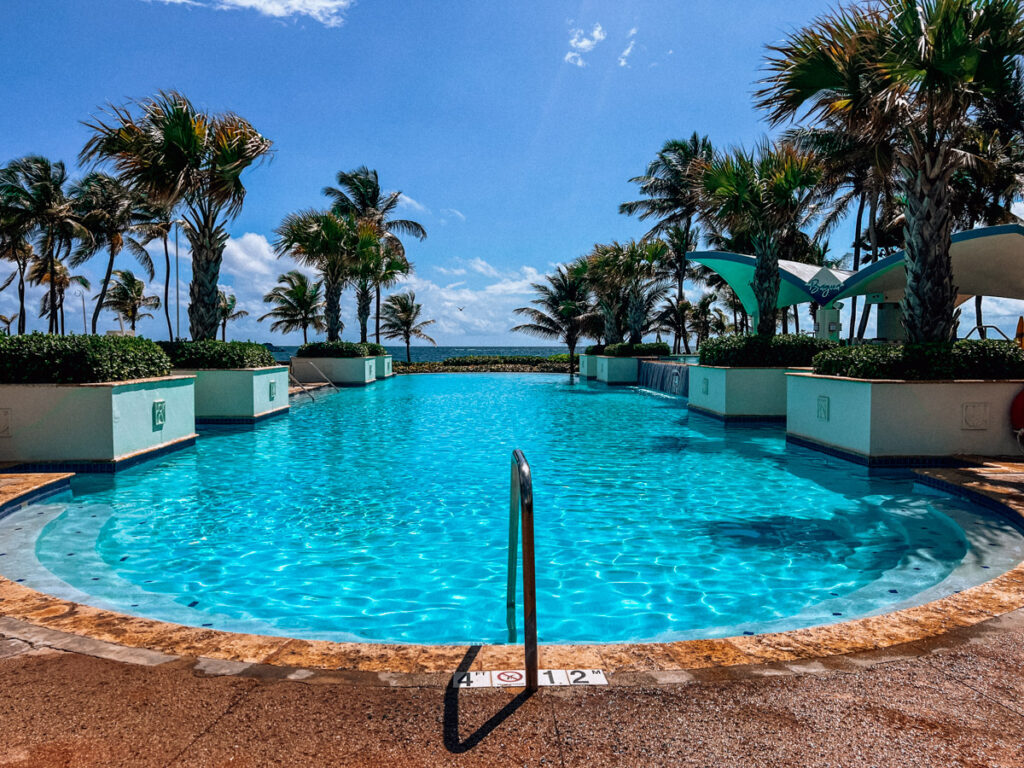 Here are a few more tips for visiting Puerto Rico for your honeymoon.
Learning a little Spanish helps. While in many touristy areas, they speak English, if you plan to visit smaller towns, it can be helpful to know a little Spanish.
Book tours and things in advance. If you plan to fly to Vieques or go on a bio bay tour, be sure to book in advance, especially if you plan to come during the busy tourist season.
Renting a car may be necessary. Unless you plan to stick to San Juan for your whole honeymoon, renting a car is a good idea. Whether you rent a car or golf cart on Vieuques, or you rent a car to explore the main island, it is the easiest way to get around. For car rental prices, check here!
These are the most romantic resorts in Puerto Rico for the ultimate honeymoon getaway! Which place would you most like to stay at?
Want more honeymoon ideas? Check out these posts!
Pin it here!