Some posts on this site contain affiliate links, meaning if you book or buy something through one of these links, I may earn a small commission (at no additional cost to you!). Read the full disclosure policy here.
---
With charming Medieval cities, delicious beer, and fantastic art, a Belgium honeymoon is a great choice!
For honeymooners that want to step outside of the typical European honeymoon places, Belgium certainly fits the bill. You can easily spend a week in Belgium or more really diving deep into the country during your honeymoon.
You can stroll hand in hand over stone bridges in Bruges, or you can catch a bit of sunshine and sand on the beaches. This smaller country certainly packs a punch when it comes to things to do.
So, in this Belgium honeymoon guide, we're going to give you all the details on the most romantic places to visit in Belgium for your honeymoon plus other tips like the perfect Belgium honeymoon itinerary, when to visit, and more!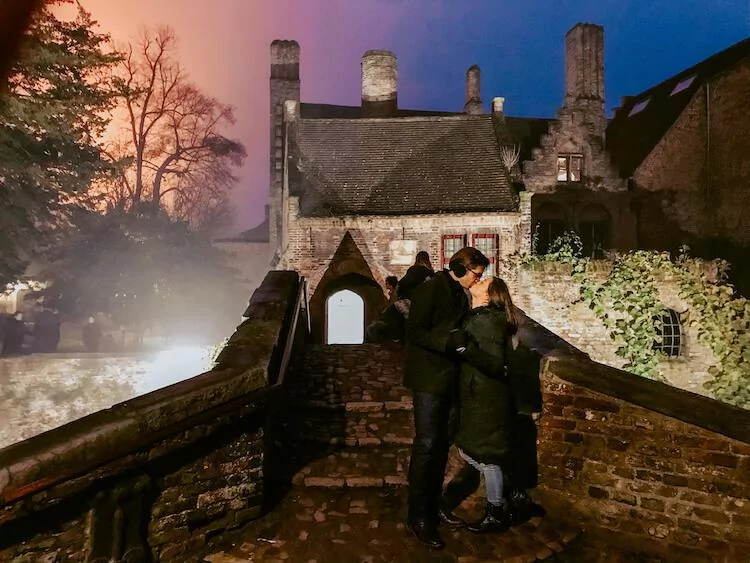 Ultimate Belgium Honeymoon Guide: Most Romantic Places to Visit in Belgium
Let's start this guide off strong with the most romantic places to visit in Belgium on a honeymoon. Whether you like beaches or historical cities, there is something for you.
1. Brussels Honeymoon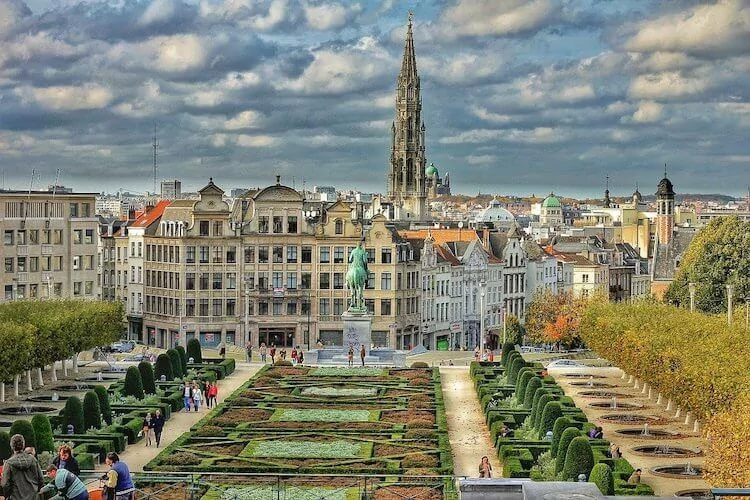 The capital of Belgium is a great place to kick off a honeymoon! For starters, the city is lovely to wander around. You've got the charming and opulent buildings of the Grote Markt which houses the Town Hall, King's House, and Brussels City Museum.
There are also all kinds of iconic Belgian treats to find in the city including frites, waffles, and chocolate. In fact, you can even take a chocolate-making workshop during your stay!
You could also stroll hand in hand in Brussels Park or make a picnic there, visit the Royal Palace when it is open, or explore many museums around the city.
And let's not forget the ample amount of beer bars in the city to enjoy some of Belgium's finest brews!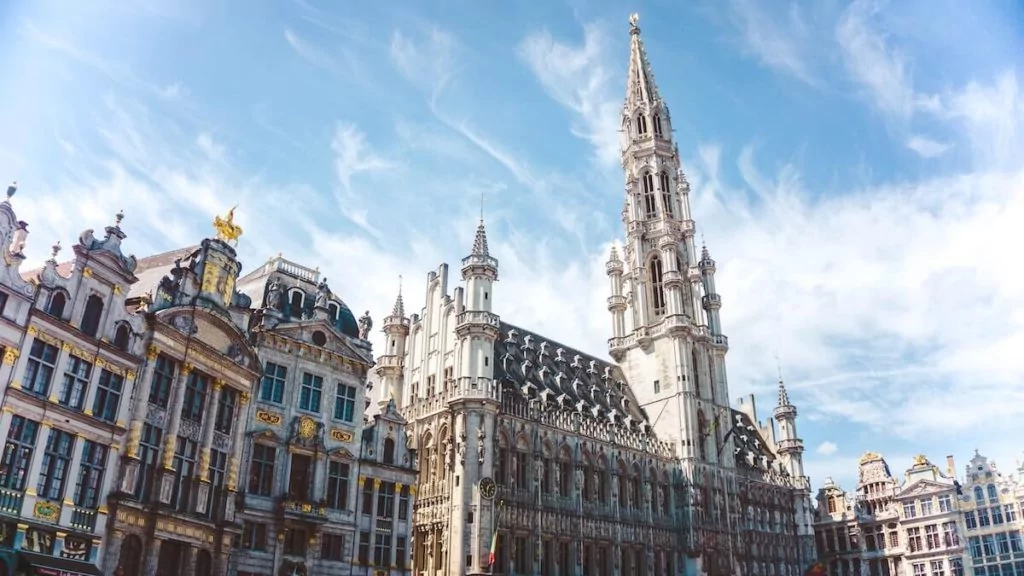 Honeymoon in Brussels Hotels:
Warwick Hotel: This hotel is located near the main attractions and has a rooftop terrace, a bar and lounge, and lovely guest rooms.
Hotel Amigo: This 5-star hotel in Brussels is in the heart of the city with views of the Grote Markt. Plus, this place offers concierge services, has gorgeous rooms and suites, and has a fantastic Italian restaurant on-site.
2. Bruges Honeymoon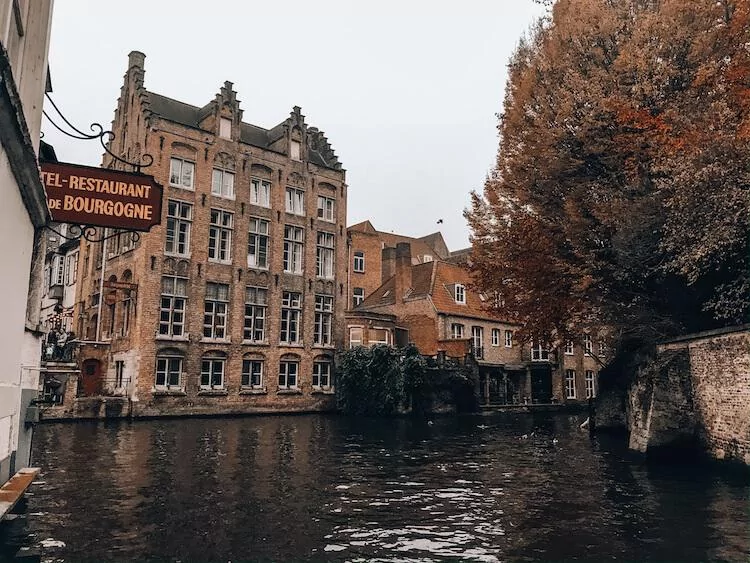 When one pictures a romantic place to visit in Belgium, they are likely picturing Bruges. Full of cobblestone streets, lovely bridges, and dazzling canals with swans swimming by, this Medieval city is the perfect place to honeymoon.
Something to see here is the Grote Markt with its beautiful buildings along the square, including the 12th-Century Belfry. Then you'll definitely want to visit a brewery like Bourgogne de Flanders, walk along the many bridges over the canals, including Lovers Bridge, and, of course, take a canal cruise.
Bruges is an idyllic place to visit year-round, and even during the holiday season, it is a dreamy winter wonderland with its Christmas markets.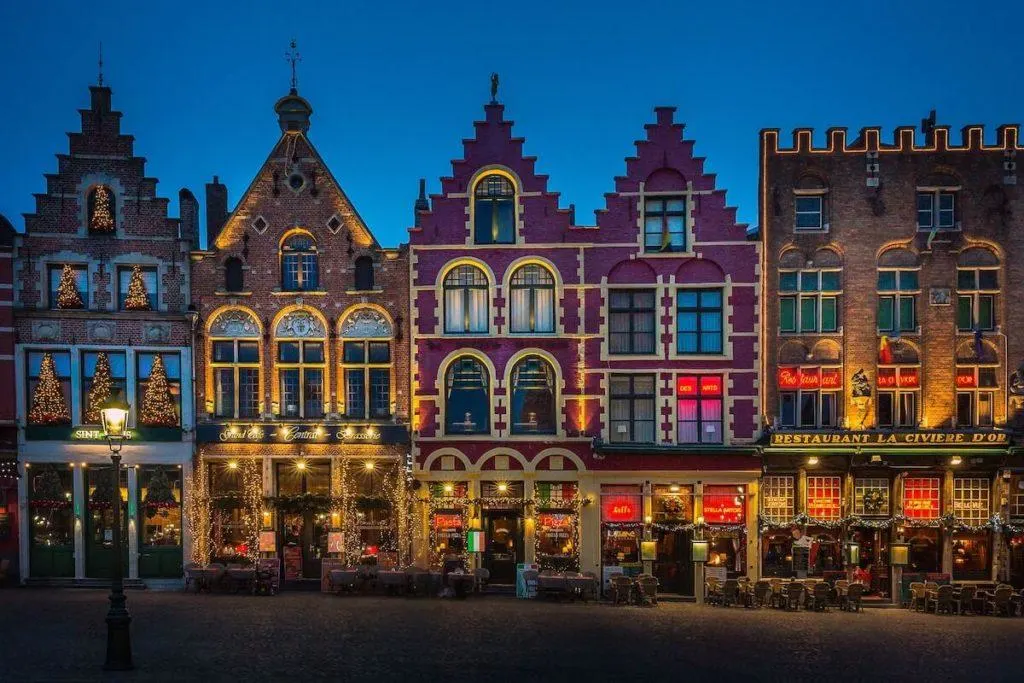 Bruges Honeymoon Hotels:
Hotel Dukes' Academie: Located close to the heart of the action, you'll be near the attractions in Bruges. Plus, the rooms are nice and spacious.
Hotel Duke's Palace Bruges: While visiting an enchanting Medieval city, you may as well stay in a palace, right? This former residence of the Burgundian aristocracy has a lovely garden, terrace, and bar to relax in after a long day of exploring Bruges.
3. Ghent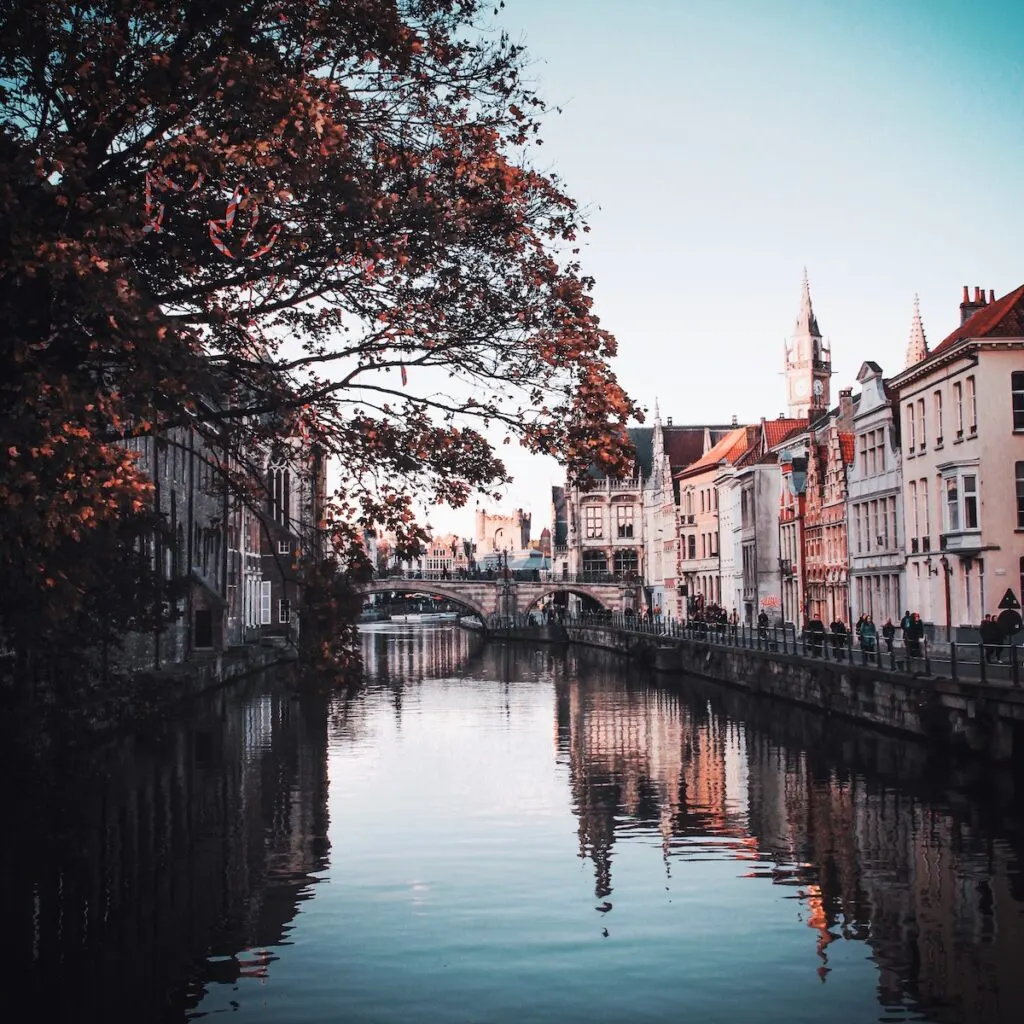 Another famous Medieval city, Ghent is a lovely place to wander around together during your honeymoon in Belgium. Explore the Castle of the Counts which dates back to 1180 and is now the Arms Museum and Museum of Judicial Objects.
Visit St Michael's Bridge for its beauty but also for the opportunity to see the town's many buildings, including the Medieval Towers of Ghent. And, of course, you must pay a visit to St Bravo's Cathedral to see the famous Ghent Altarpiece, also known as The Adoration of the Mystic Lamb.
You can also go on a canal cruise here, and you cannot miss the chance to just wander in admiration of the town.
There really are a lot of romantic things to do in Ghent, making it a must-stop on your Belgium honeymoon itinerary!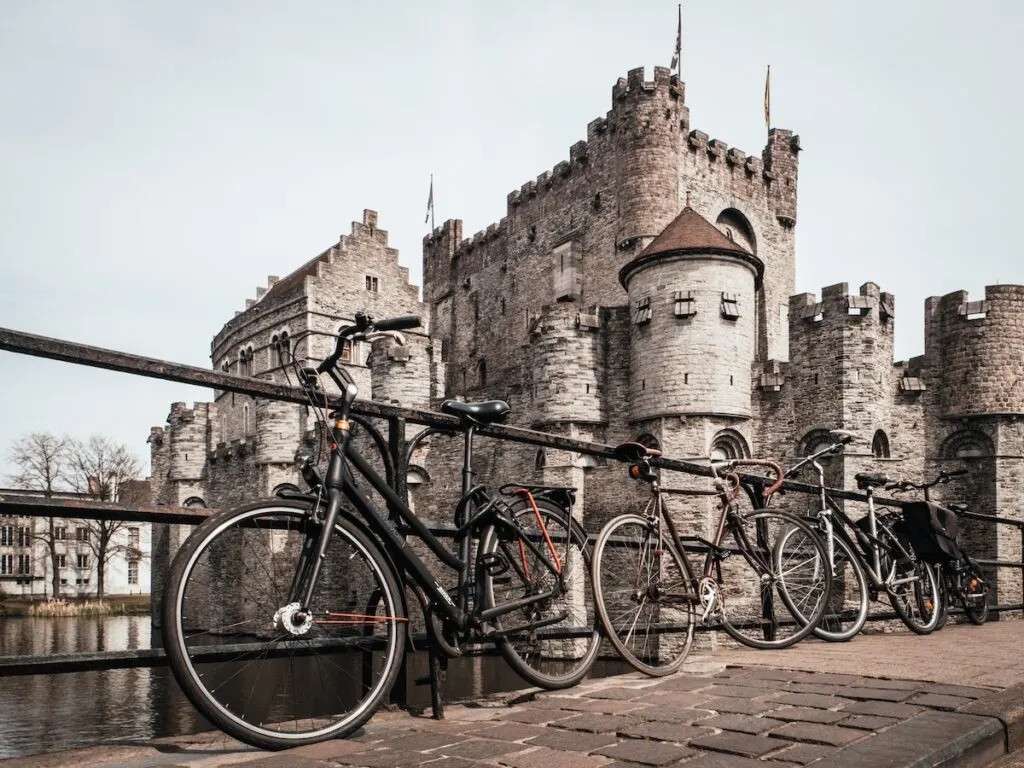 Ghent Honeymoon Hotels:
Hotel Harmony: This lovely hotel has a cozy bar, breathtaking views of the Leie River, and an outdoor pool. It is within a 5-minute walk to many attractions in the city, and you'll love enjoying a drink on their terrace by the water.
1898 The Post: Built in a former post office, this hotel is listed in Travel & Leisure's Top 500 Hotels in the World. It has fantastic city views, a fun bar, and a nice breakfast spread for the mornings.
4. Antwerp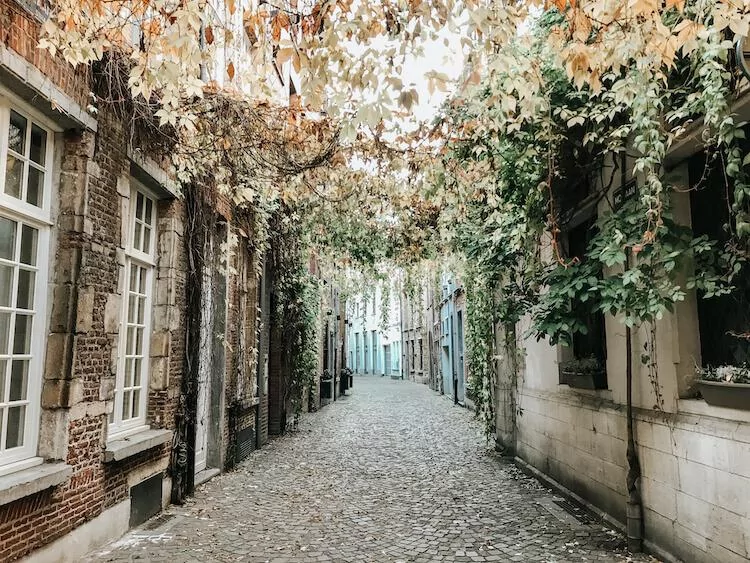 With a gorgeous old town, a charming harbor, and a museum dedicated to chocolate, this is a city for those who love architecture and sweet treats alike!
Start off with a visit to Antwerp Central Station for its impressive interior before exploring Antwerp Harbor. No, not the giant shipping harbor, but the Antwerp Harbor which is lined with bars, beautiful buildings, and places to sit and enjoy your surroundings.
You'll also want to wander around the old city including the Grote Markt, the Meir shopping street, and the Our Lady of Antwerp Cathedral.
For those who love diamonds and jewels, there is also the DIVA museum dedicated to diamonds, silver, and jewelry. This is here because Antwerp is the diamond capital of Europe.
Of course, this city also has several great beer bars (some even offer 300+ different types of Belgian beer)!
And last, but not least, is the chance to enjoy the iconic chocolate museum called Chocolate Nation. Belgium is known for its chocolate, particularly its pralines. Learn about the origins of chocolate and how to make the perfect praline before sampling tons of various kinds of chocolate here. It is so much fun to visit!
There is no shortage of things to do in Antwerp!
Best Honeymoon Hotels in Antwerp:
Hotel Rubens Grote Markt: Located in the old city, you're super close to all of the cool attractions in the area. Plus, rooms here have lovely views, and some even have terraces.
Hotel Julien: This place is located in two 16th-Century properties with plenty of charm. Rooms have modern furnishings, and you'll love relaxing at the spa or the green spaces and courtyards of the hotel.
5. Ardennes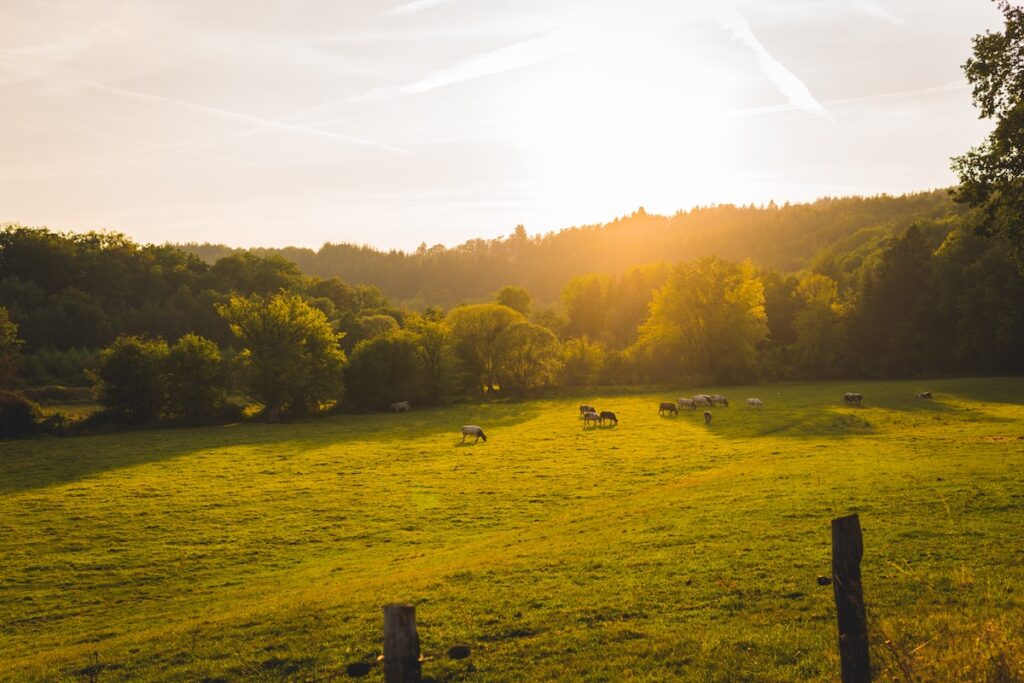 For those of you who much prefer nature over cities, the Ardennes are for you. Located in the southeast of Belgium, this region is full of hills, valleys, and dense forests.
The Ardennes also extends into Germany, Luxembourg, and France. It is a great area for those who want to enjoy nature and explore the lovely castles and historic sites in the area.
For some sightseeing, there are plenty of smaller towns to check out, including Bouillon with its Feudal castle.
Aside from the charming towns, you can try Belgian beer at the Orval Abbey, visit the cave at Grotte de Lorette in Rochefort, and go hiking, fishing, cycling, or kayaking in the area.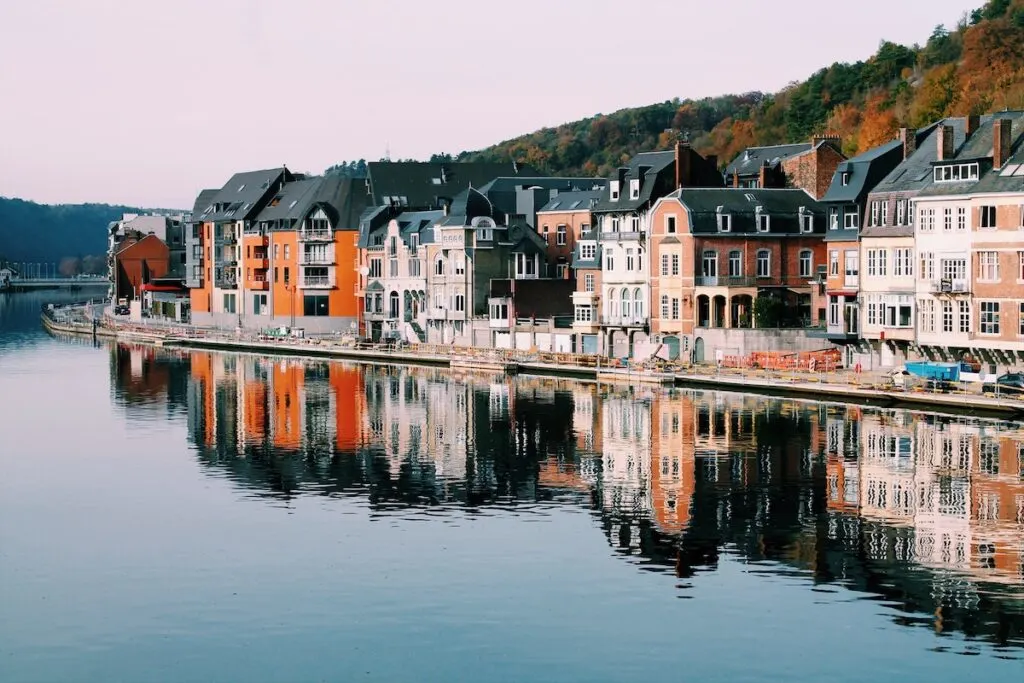 Honeymoon Hotels in the Ardennes:
Château de Mirwart: While in the Ardennes, an area known for castles, why not stay in a castle hotel? For a Belgian honeymoon escape, check out this chateau with origins dating back to the 8th century. With a restaurant and brasserie as well as lush and beautiful furnishings, you'll love a stay here.
Chateau Beausaint: Another fantastic castle hotel, this chateau is a lovely bed and breakfast with plenty of land to roam around in. You can also rent the entire castle- perfect for an uber-romantic and private stay!
6. Knokke-Heist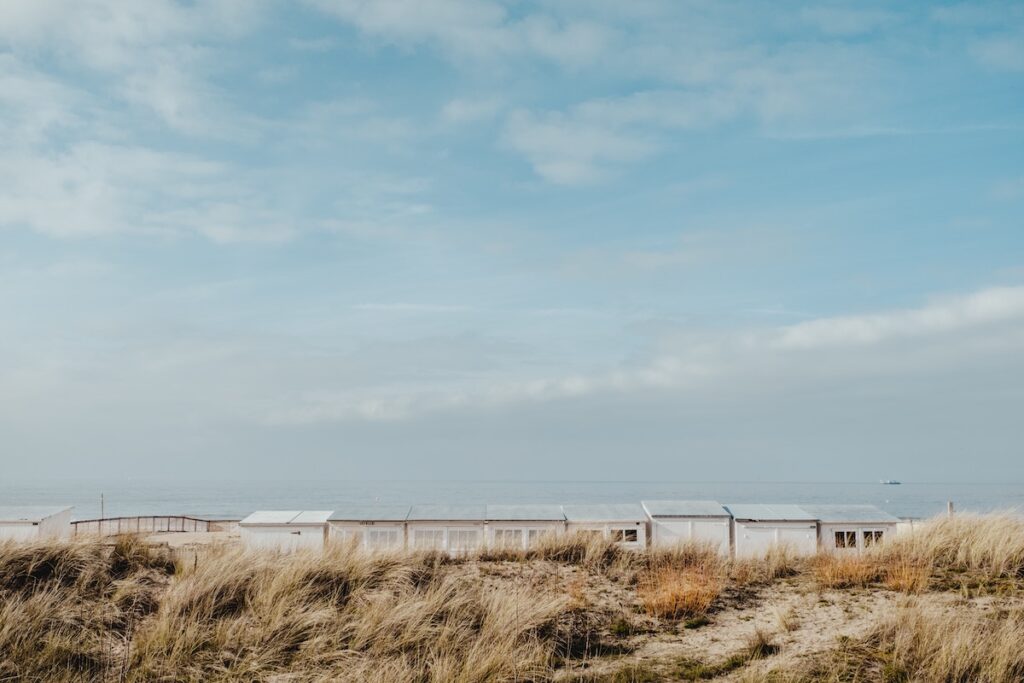 Located in West Flanders, for those who want a little time along the sea during your Belgium honeymoon, this is the perfect place for you.
This seaside resort town is a great place for relaxing on the beach or exploring. Pay a visit to The Zwin, a nature reserve consisting of mudflats and salt marshes that protect various kinds of birds.
Go shopping at boutiques and stop at various art galleries in the area.
And for those who want to gamble, you can head to the Grand Casino Knokke. And for those who want to enjoy some beach time, you can relax at one of many beach clubs in the area and spend time walking along the sandy beach and perhaps taking a dip in the sea during the summertime.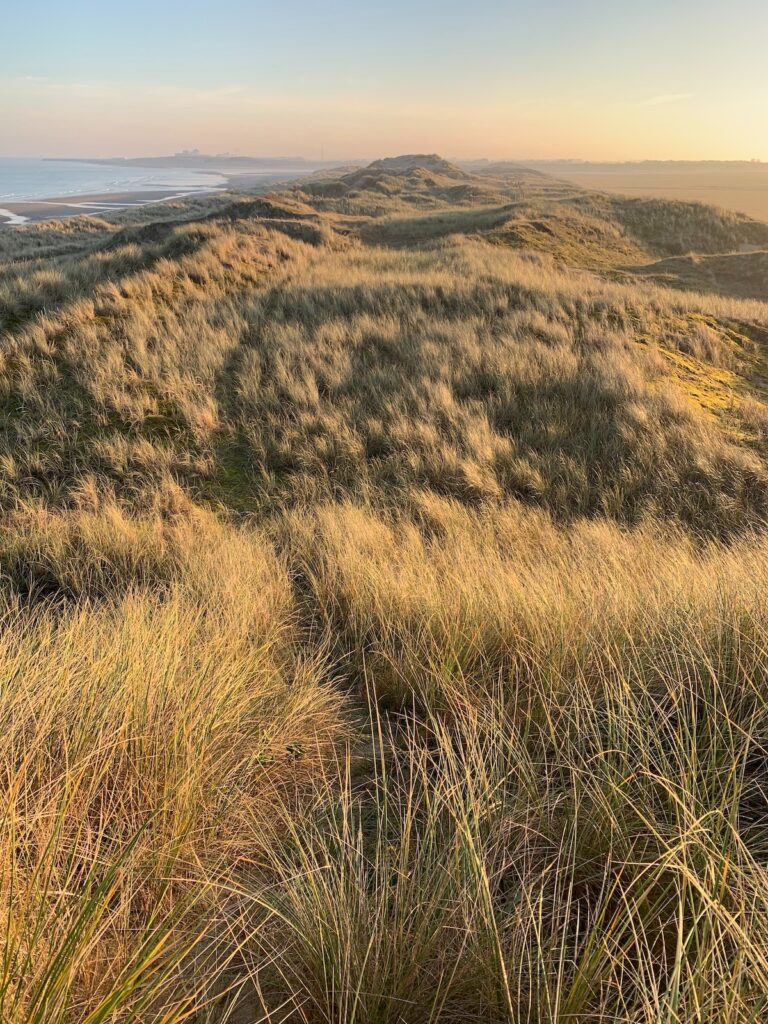 Knokke-Heist Hotels:
Hotel Van Bunnen: This lovely art-deco hotel is very close to the beach. Rooms here are cozy and lovely, and there is even a garden to enjoy a little peace and quiet during your stay.
Hotel Britannia: This Belle-Epoque-style hotel close to the beach with lovely rooms and great service is idyllic for your honeymoon.
Belgium Honeymoon Itinerary Ideas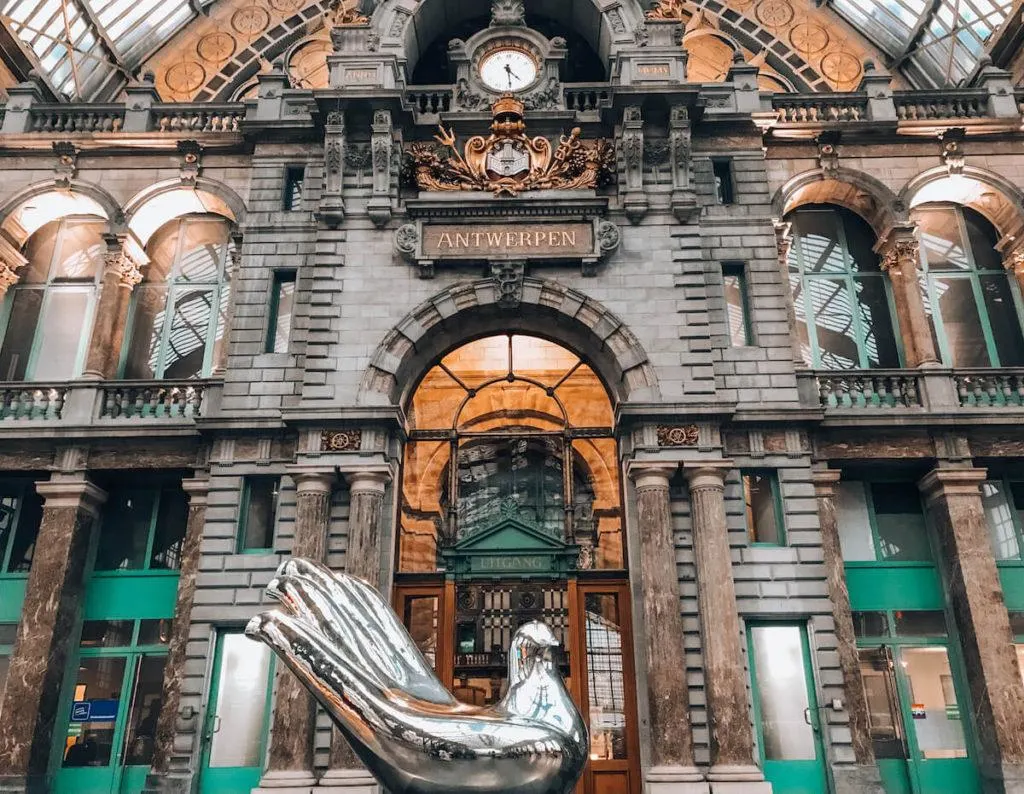 Okay, Belgium is a pretty small country. So you could definitely check out all these areas in a 7-day trip by spending 1 day in each and perhaps spending 2 days in either the Ardennes or Knokke-Heist to wrap it up. But, if you want to slow it down a bit, here are a few other Belgium honeymoon itinerary ideas:
Itinerary 1: Charming Cities of Belgium
2 days in Brussels
2 days in Antwerp
2 days in Bruges
1 day in Ghent
Itinerary 2: Nature of Belgium
4 days in the Ardennes
3 days in Knokke-Heist
Itinerary 3: Mix of Nature and Cities
2 days in Brussels
2 days in Bruges
3 days in either the Ardennes or Knokke-Heist
When to Visit Belgium for Your Honeymoon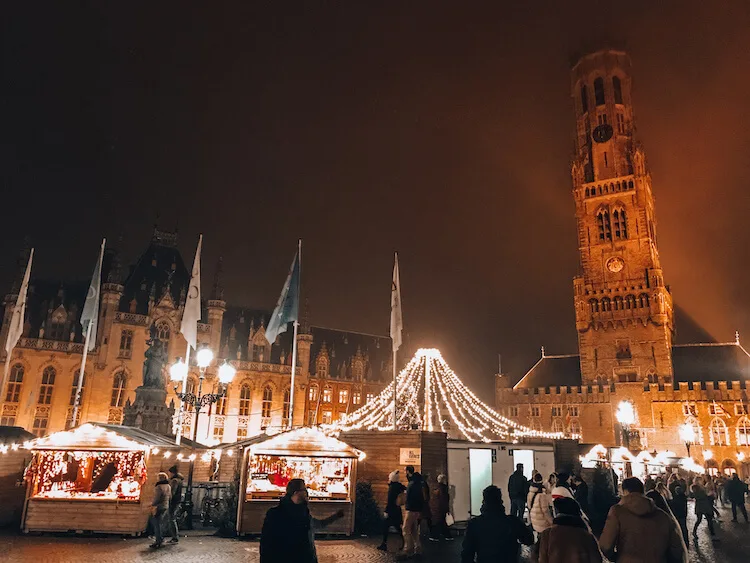 You could enjoy a visit to Belgium any time of year, but it all depends on what you'd like to do.
If you are having a Belgium honeymoon during the holiday season and you want to see the Christmas markets here, definitely opt for early to mid-December. This is when the holiday markets are open across the country! Note that Ghent and Antwerp tend to open their markets a little later in the season, so be sure to check ahead of time.
If you want to come for hiking and swimming, then definitely opt for the warmer months of the year, or between June through September. For swimming in particular, July and August are best. Just note that these are popular tourist times and there may be more crowds.
But, if you're just here to city-hop and explore, you can really come any time of the year!
Is Belgium Good For a Honeymoon?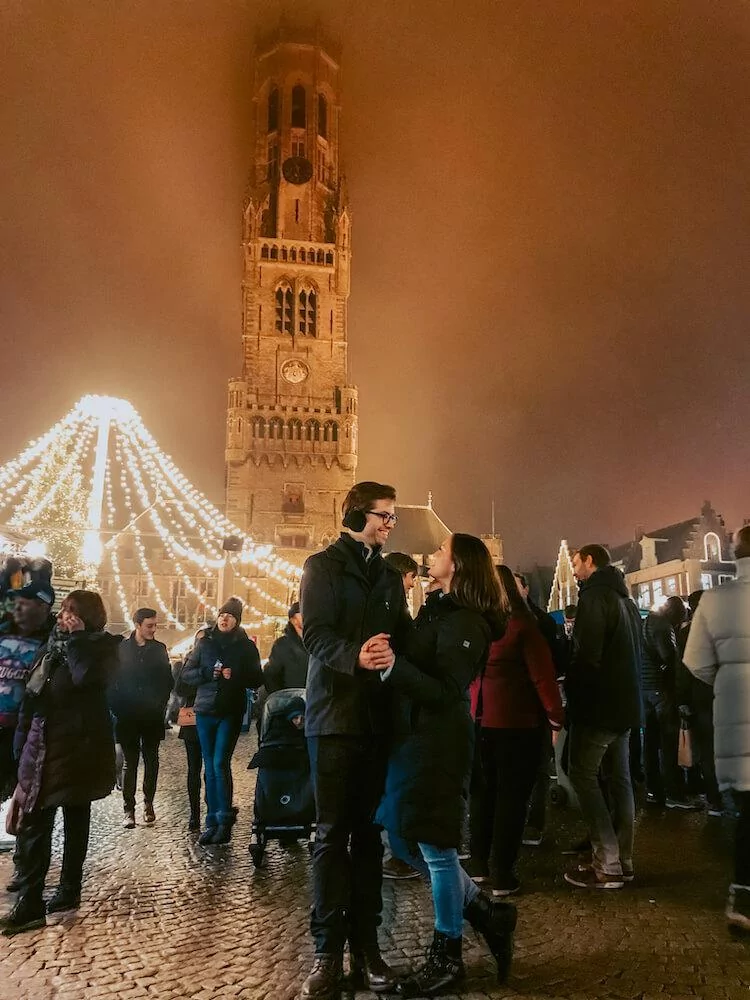 If you love great culture, art, beautiful cities and towns, amazing beer, and tasty treats, then yes, Belgium is a fantastic place for a honeymoon. With so many great places to visit and romantic things to do in Belgium, you'll fall head over heels for this small but mighty country.
Would you plan a trip to Belgium for your honeymoon?
Want more honeymoon ideas? Check out these posts:
Pin it here!