Some posts on this site contain affiliate links, meaning if you book or buy something through one of these links, I may earn a small commission (at no additional cost to you!). Read the full disclosure policy here.
---
There is nothing quite like a late spring wedding. The weather is starting to warm up, the flowers are in bloom, and the birds are chirping everywhere. There is a reason that May is a popular wedding month. So if you're getting married in May, you're probably wondering what are the best May honeymoon destinations.
Finding where to honeymoon in May is tough because it is a great time to travel! Many places in Europe aren't too crowded yet, several Caribbean islands are still sunny and dry, and it is autumn in the southern hemisphere, so even places in South America, Africa, and Oceania are lovely to visit.
Basically, when it comes to the best honeymoon places in May, you're spoiled for choice.
That is why I've come up with the 21 best honeymoon destinations in the world in May to help you narrow down your extensive list of choices.
Let's dive in!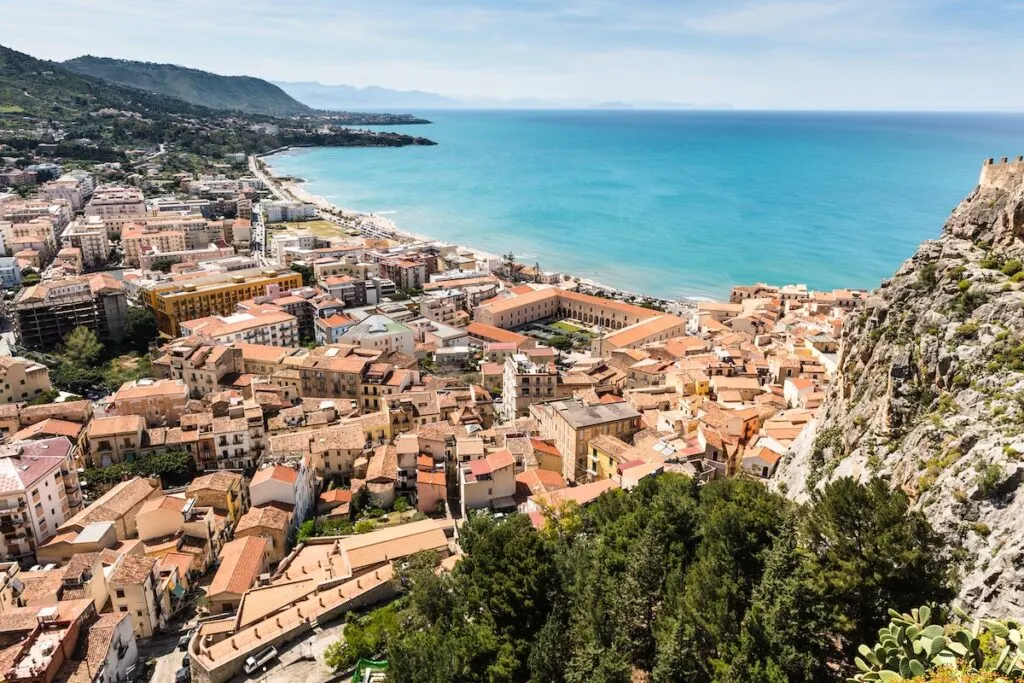 Best May Honeymoon Destinations
We're breaking down this list further into categories like best May honeymoon destinations in the USA, best honeymoon destinations in Europe in May, adventurous honeymoon spots, and where to kick back and relax.
Here is the full list for a quick reference. For more details, keep reading below!
Puerto Rico
Napa Valley, California
Florida Keys
New York, New York
Spain
South of France
Sicily, Italy
Ireland
Greek Islands
Croatia
Ladakh, India
South Africa
Morocco
New Zealand
Argentina
Australia
St Lucia
Belize
Singapore
Thailand
Grenada
Best May Honeymoon Destinations in the USA
From islands to a big city, here are the May honeymoon locations in the US you'll want to go to.
1. Puerto Rico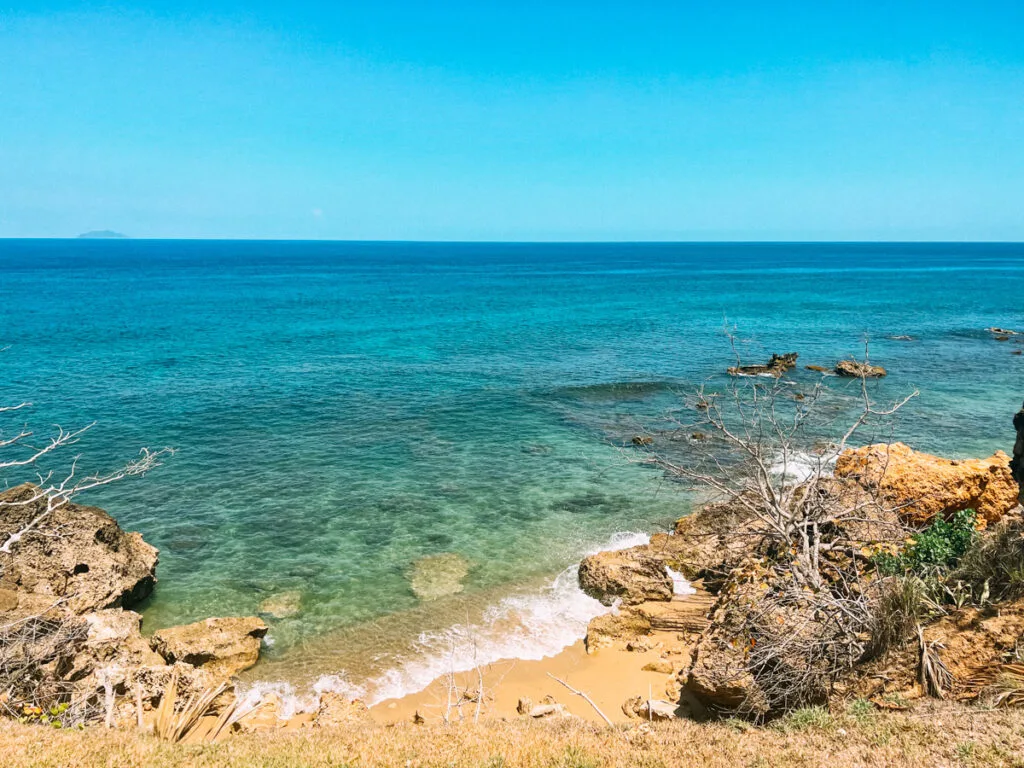 Puerto Rico is nestled in the Caribbean and is part of the US, meaning US citizens don't need a passport to visit (you just need a Real ID). It is full of amazing culture, food, towns, and, of course, those stunning beaches.
You can start out in San Juan for a couple of days to explore Old San Juan and the citadels, then take a quick ferry or plane over to Vieques for some of the best beaches in the world!
Plus, there are a few spots to see the amazing bioluminescent plankton at night in Puerto Rico. And I cannot forget the enchanting El Yunque National Forest.
One thing is for sure, you'll definitely want to try the food! Enjoy a food tour of San Juan and perhaps drive yourself along the "Pork Highway."
For a lovely place to stay in San Juan, you'll love Caribe Hilton right along the beach.
2. Napa Valley, California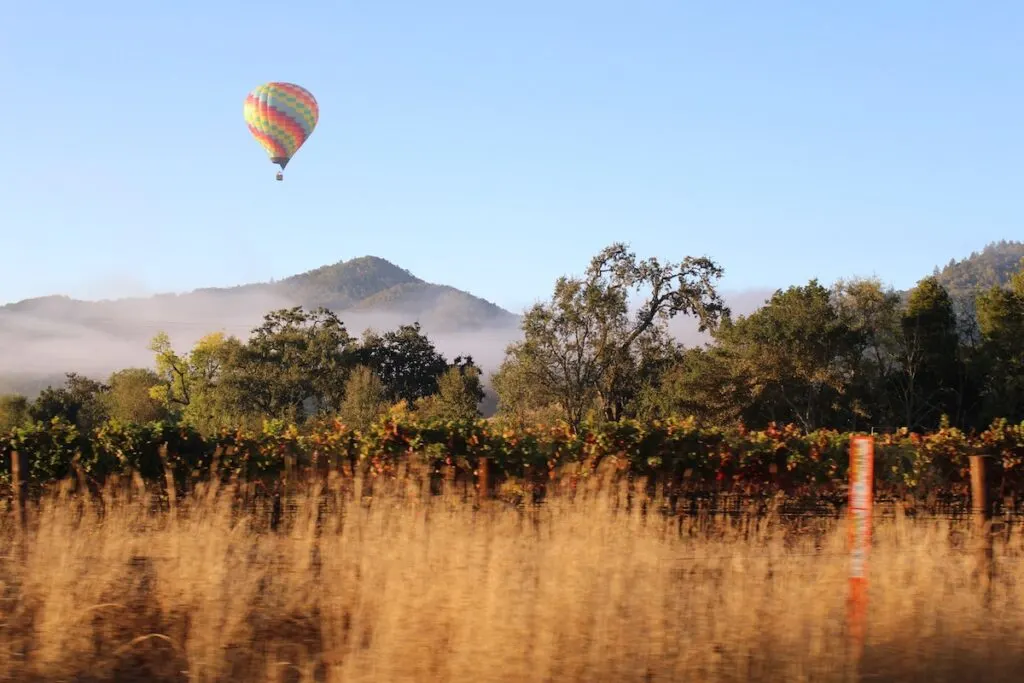 The spring is a great time to visit Napa Valley, especially as the vines are growing, and if you time your May honeymoon for pre-Memorial Day, you'll have fewer crowds than in the peak of summertime.
Sip bold Cabernet Sauvignon and crisp Chardonnay during the day at wine tastings before enjoying Michelin-star and/or high-quality meals in the evening (paired perfectly with Napa wine, of course)!
Plus, to make it even more romantic, you can take a hot air balloon ride over the vineyards together! For a dreamy place to stay, opt for the adults-only Auberge du Soleil.
Check out the best California honeymoon destinations!
3. Florida Keys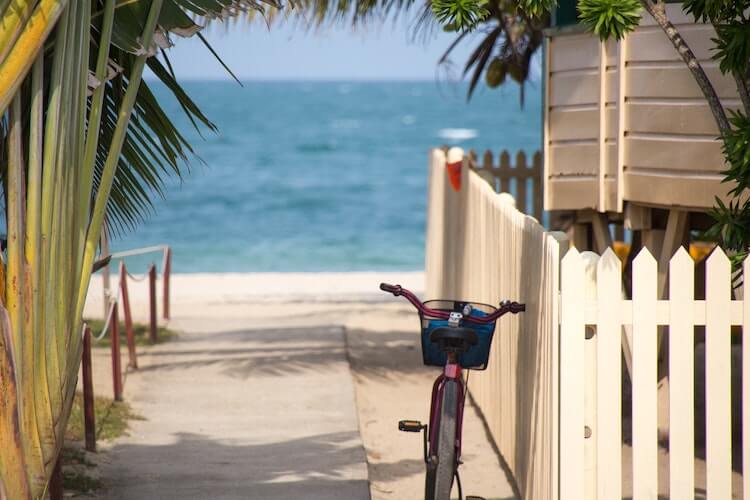 May is typically the end of the dry season in the Caribbean, and it is usually before hurricane season. Plus, May in the Keys is less busy than spring break and summer, as kids are still in school.
So enjoy the weather in May and be sure to partake in activities like exploring Key West including its beaches, Duval Street, and the Hemingway House, take a day trip to the Dry Tortugas, and enjoy all the snorkeling amongst the keys!
For a truly romantic honeymoon spot, opt for the private island resort called Little Palm Island Resort & Spa.
4. New York City is One of the Best May Honeymoon Destinations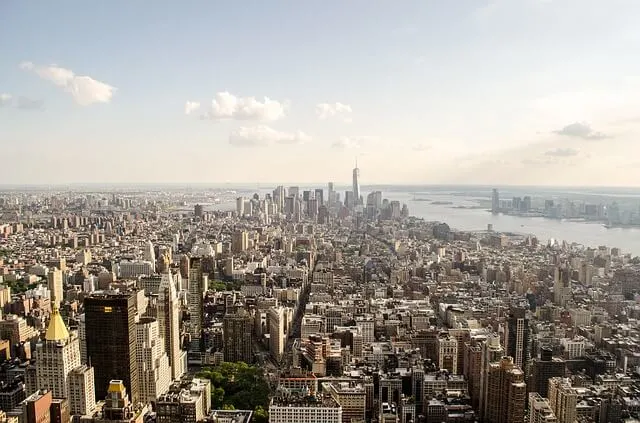 New York is lovely in the spring. The weather is still not too hot, and it is a bit less crowded than in the summertime. So enjoy NYC in one of its finest months and be sure to take long, romantic strolls through Central Park and the High Line, eat at some of the finest restaurants in the world, explore all the lovely museums, and treat yourself to a fantastic hotel with a spectacular view.
The always classic The Mark is a fabulous place to stay in the city to feel pampered.
Best Honeymoon Destinations in Europe in May
When I say May in Europe is seriously stunning, I mean it. It is a sweet spot before things get crazy busy mid-summer, and the weather in Southern Europe is perfect for beach getaways.
5. Spain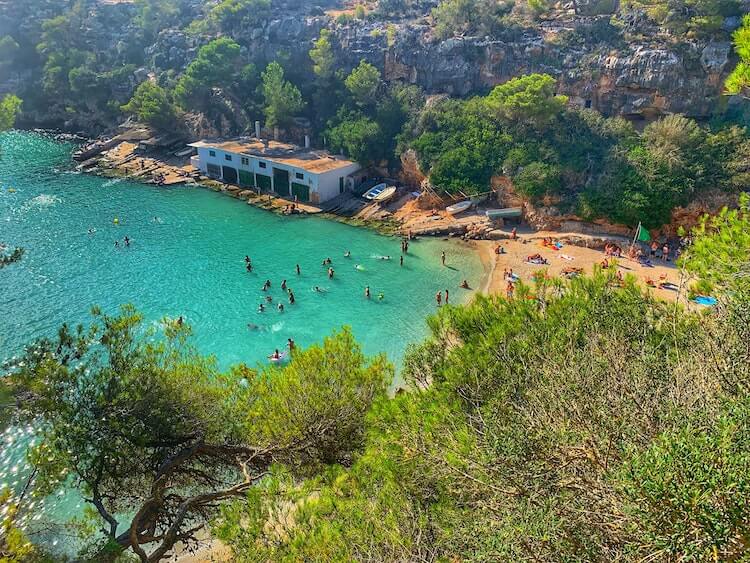 Spain is a seriously beautiful country with endless options for your honeymoon. You could hang out at the beaches in Ibiza, Majorca, Gran Canaria, and more, or you could spend your time strolling around the streets of Barcelona, Sevilla, Madrid, etc., and taking in the history.
There is also the incredible Rioja wine region, the Alhambra in Grenada, and so much more. Plus, you can't skip an opportunity to learn flamenco dancing, taste tapas, and get into the Spanish way of life that includes super late dinners, dancing the night away (literally), and slowly approaching the morning.
For a truly breathtaking honeymoon-worthy hotel in Spain, who wouldn't want to stay in a castle like at Parador de Alarcón?
6. South of France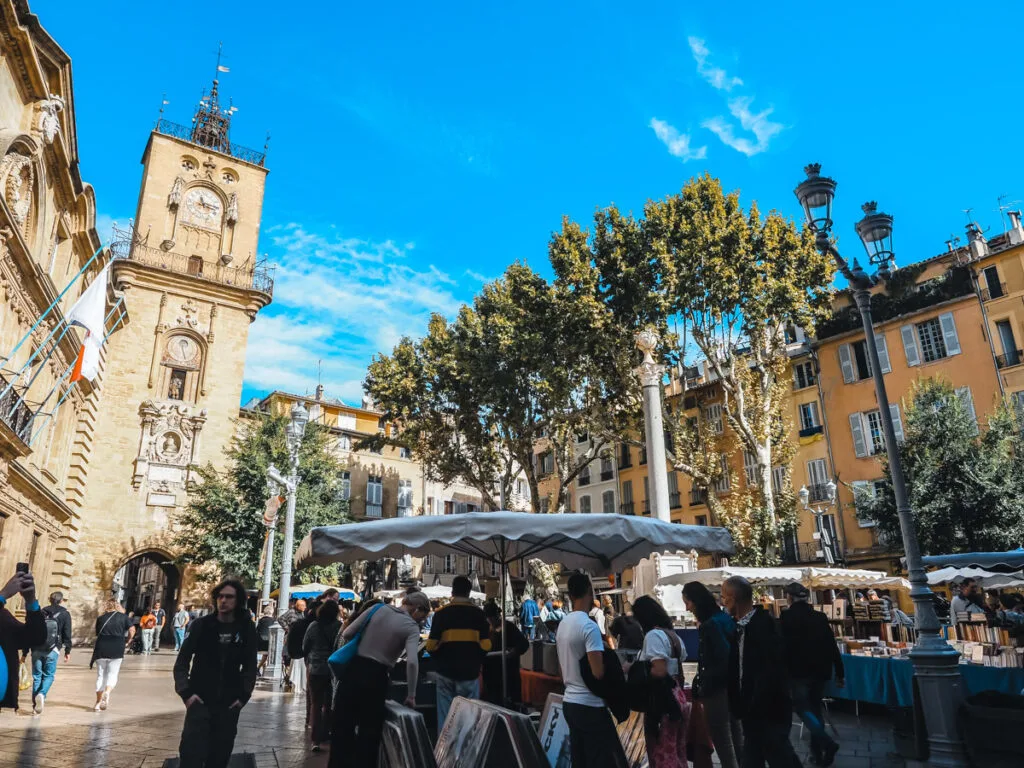 I absolutely adore the South of France! In fact, I did a 7-day South of France road trip not too long ago and fell in love everywhere I went!
There are the dreamy villages of the Luberon, the stunning beaches of Cannes, Antibes, and Cassis, and the amazing towns of Avignon and Aix-en-Provence are definitely worth visiting.
May is a great time to visit to avoid the huge summertime crowds, especially during the lavender season in the Luberon. May is also when the Cannes Film Festival occurs, so if you want to enjoy the beach and spot a few celebs, it is a great time to visit.
This area of France is full of beautiful hills, colorful towns, and super tasty food. For a great hotel, La Mirande in Avignon is a dreamy spot and is located in the old city next to the Pope's Palace. Oh, and they have a Michelin-star restaurant on site.
7. Sicily, Italy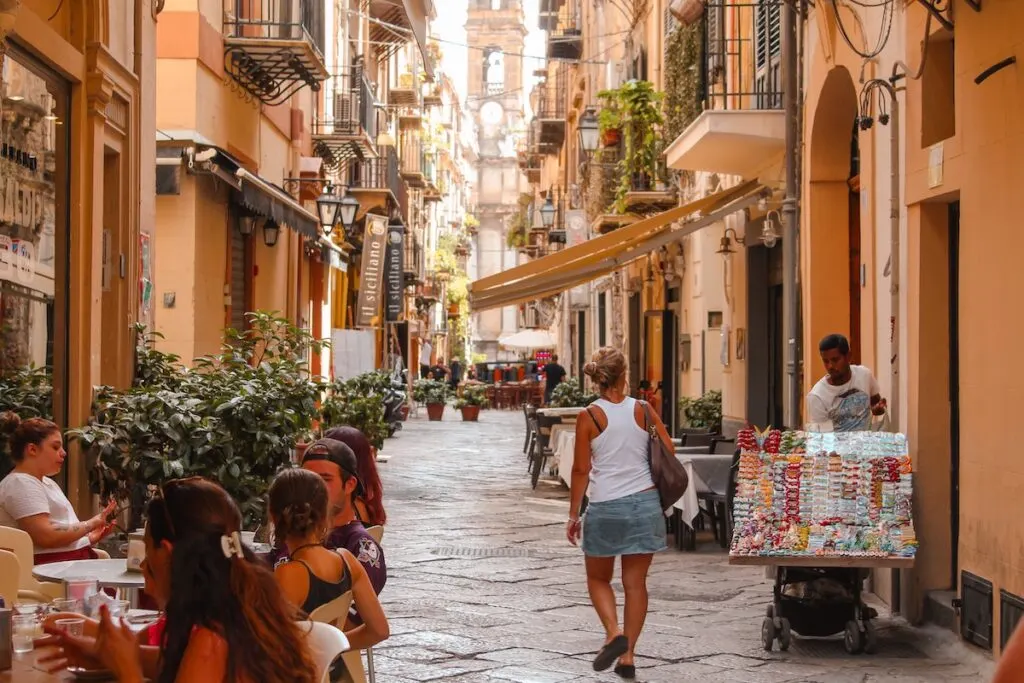 Sicily is amazing in May. For starters, it isn't quite as unbearably hot as it is at the height of summer. And, again, the summertime crowds haven't peaked yet, meaning it won't be nearly as crowded as it will be in June-August.
So take a road trip around this lovely island to explore places like Mt Etna, Palermo, Catania, all of the ancient ruins, and, of course, the gorgeous beaches.
The Grand Hotel Timeo is an idyllic honeymoon hotel in Taormina that is full of views from Mt Etna to the sea. It also has a Michelin-star restaurant, plus it has a pool with a pool bar, a private beach at their sister hotel, and a luxe spa.
8. Ireland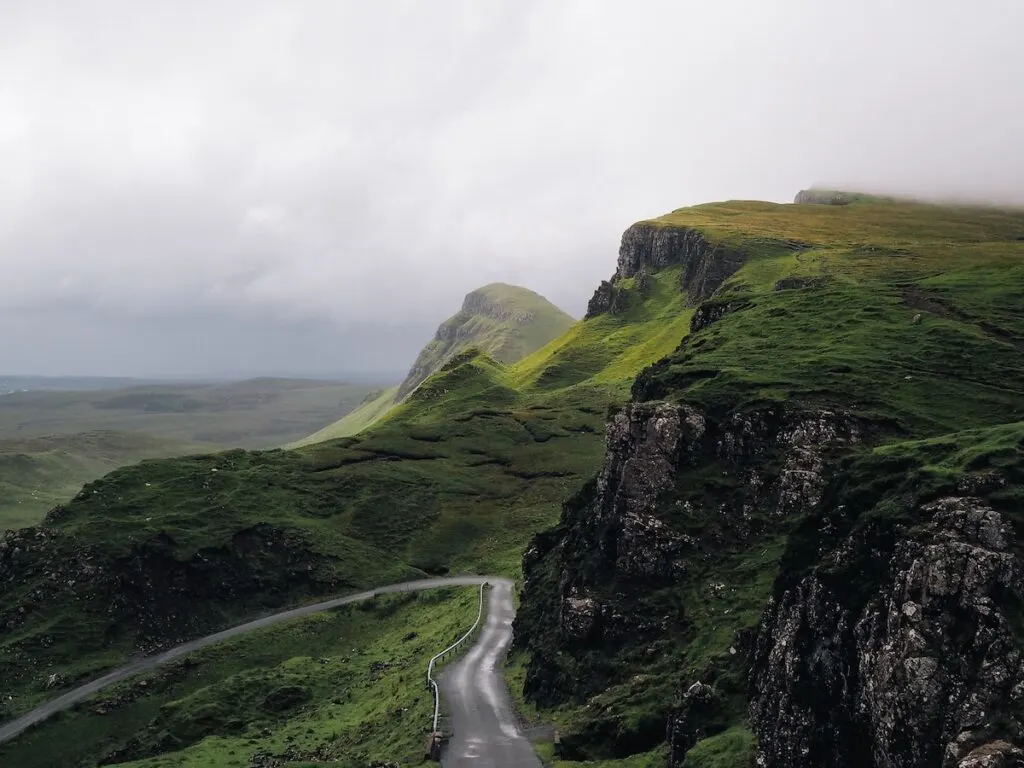 May is a perfect time to go on an Ireland road trip. Explore both Northern Ireland and Ireland to see castles, ruins, and amazing spots like the Cliffs of Moher, Giant's Causeway, and the Dingle Peninsula.
Don't forget to stop by Dublin for a pint of Guinness at the factory (where you can learn to pour the perfect pint), head to the Titanic Museum in Belfast, and check out smaller towns like Galway, Cork, and Kilkenny.
But, if you're in a historic country full of castles, you know there are plenty of iconic castle hotels. The Dromoland Castle Hotel near Shannon is a dreamy bed and breakfast that has been around since the 16th century.
9. Greek Islands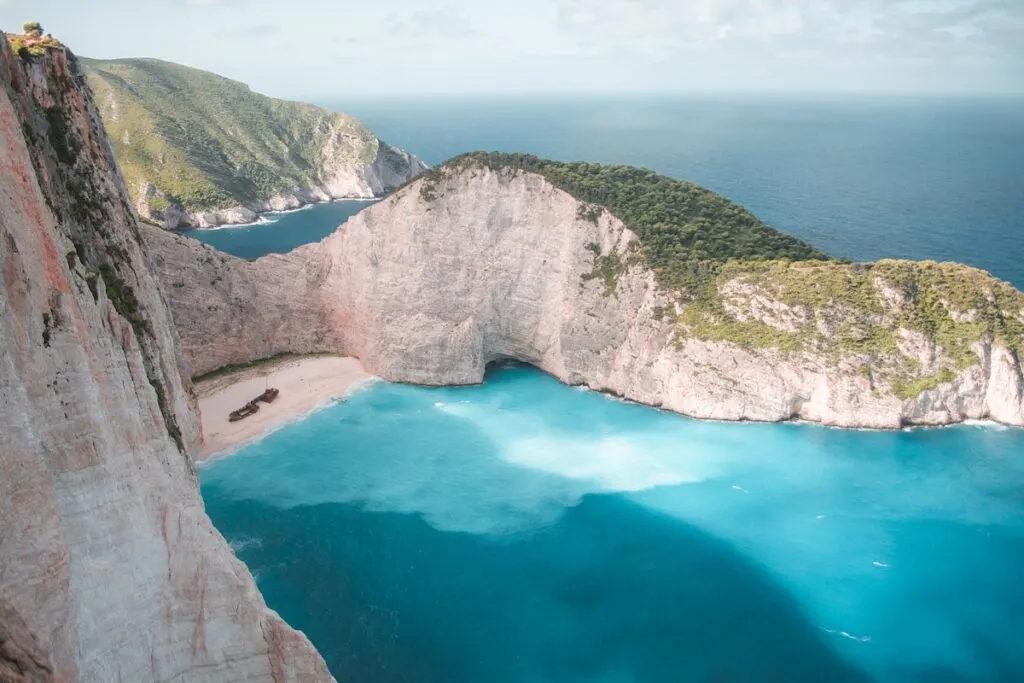 Yes, we all know about Mykonos and Santorini, and, of course, those are lovely islands to visit, especially in May! But don't forget about incredible islands like Corfu, Naxos, Zakynthos, Milos, and more!
If you're spending a honeymoon in Greece, you'll definitely want to island hop around the Greek Isles. And in May, you're going to see far fewer crowds than at the peak of summer, but it is still a good time for a swim. So swim, snorkel, sunbathe, and admire the islands during its shoulder season.
The Olea All Suite Hotel on the island of Zakynthos is a dream with its amazing views of olive trees and the sea, and its luxe suites. Some suites even have their own plunge pool!
10. Croatia is One of the Best May Honeymoon Destinations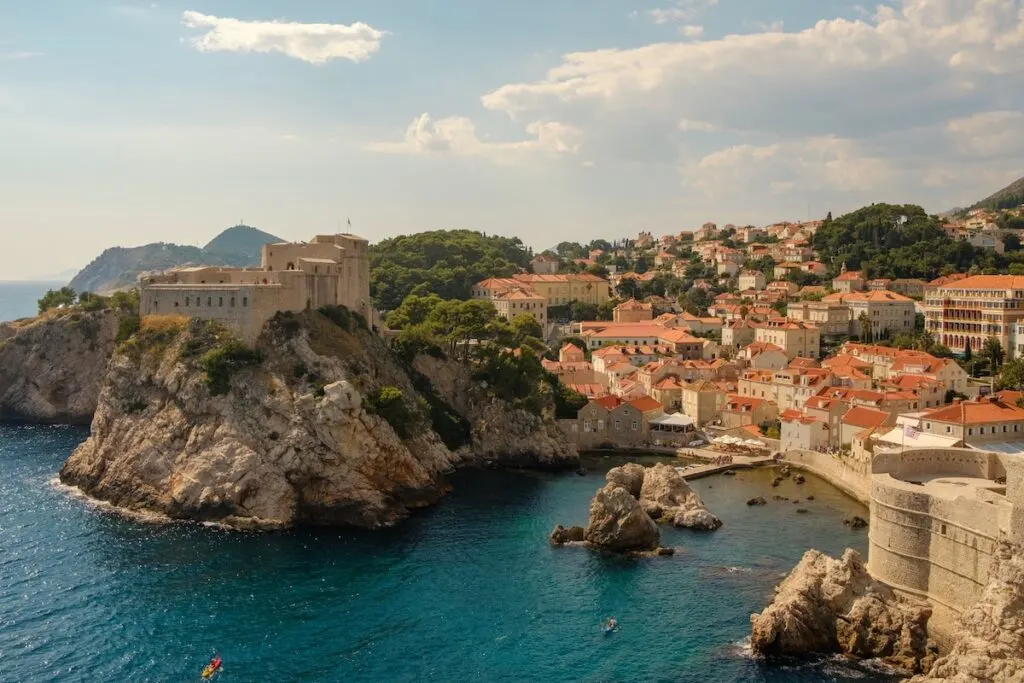 Croatia has definitely been having its moment for the past several years. Now the once lesser traveled cities and islands are full in the summertime. While it won't be empty, this is one of the top honeymoon destinations in May, especially for its lovely weather and fewer crowds.
So explore the islands of Korcula, Hvar, and Vis as well as enjoy walking along the Dubrovnik walls and taking in the views of the waterfalls at Plitvice Lakes National Park.
For a romantic escape to a dreamy port city, opt for the Monte Mulini Adults Exclusive Hotel in Rovinj.
Best Places to Honeymoon in May for Adventurers
We get it; you're not the type to relax on the beach for a week. That's totally fine! Here are some absolutely incredible adventure destinations that are honeymoon-worthy for you in May.
11. Ladakh, India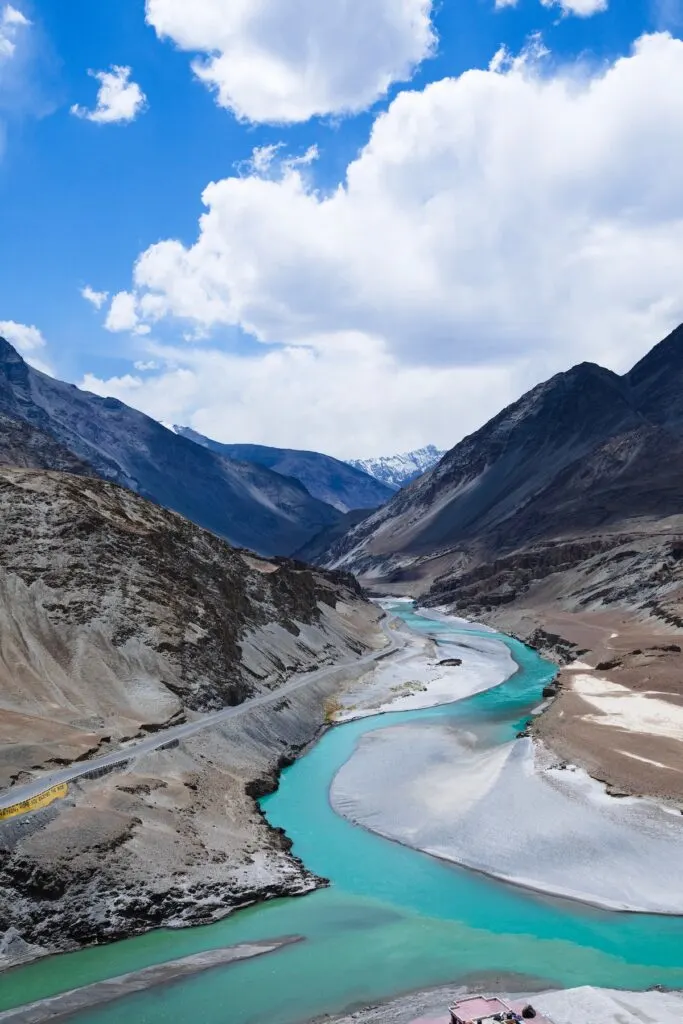 For one of the best honeymoon places in India in May, head to Ladakh. With its stunning nature, it is no wonder that is a popular destination. In May, it is the summer season here and the weather is much more enjoyable than during the winter.
So this is a great time for adventure-loving couples who want to go hiking, visit stunning monasteries, admire breathtaking mountains, and even spot the color-changing Pangong Lake.
A perfect, honeymoon-worthy hotel has to be the 5-star Grand Dragon Ladakh with its stunning mountain views.
12. South Africa is One of the Best May Honeymoon Destinations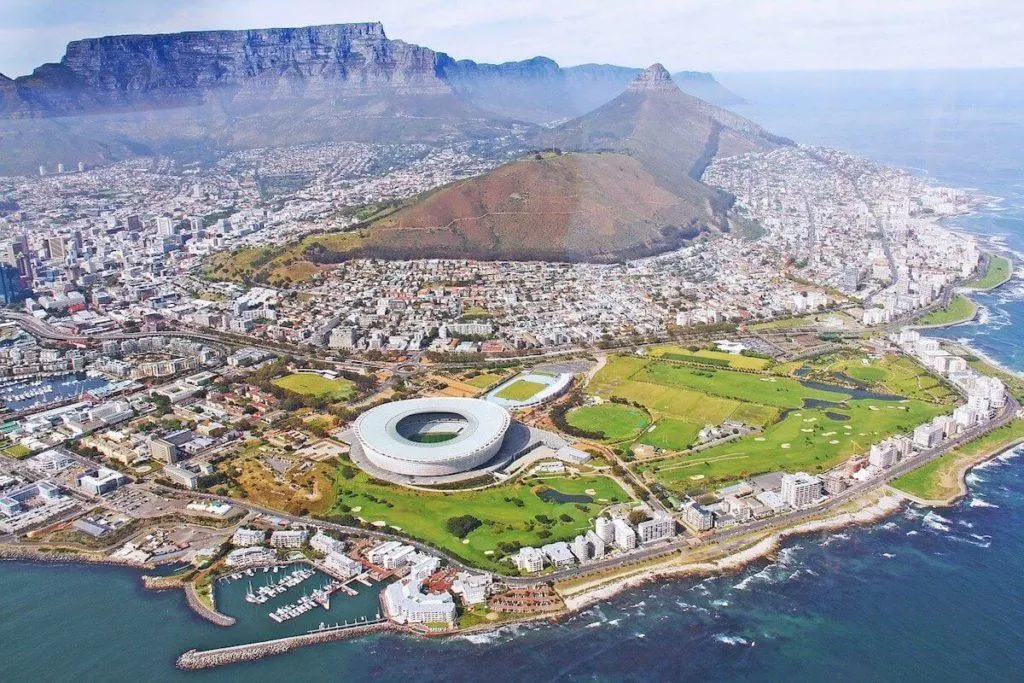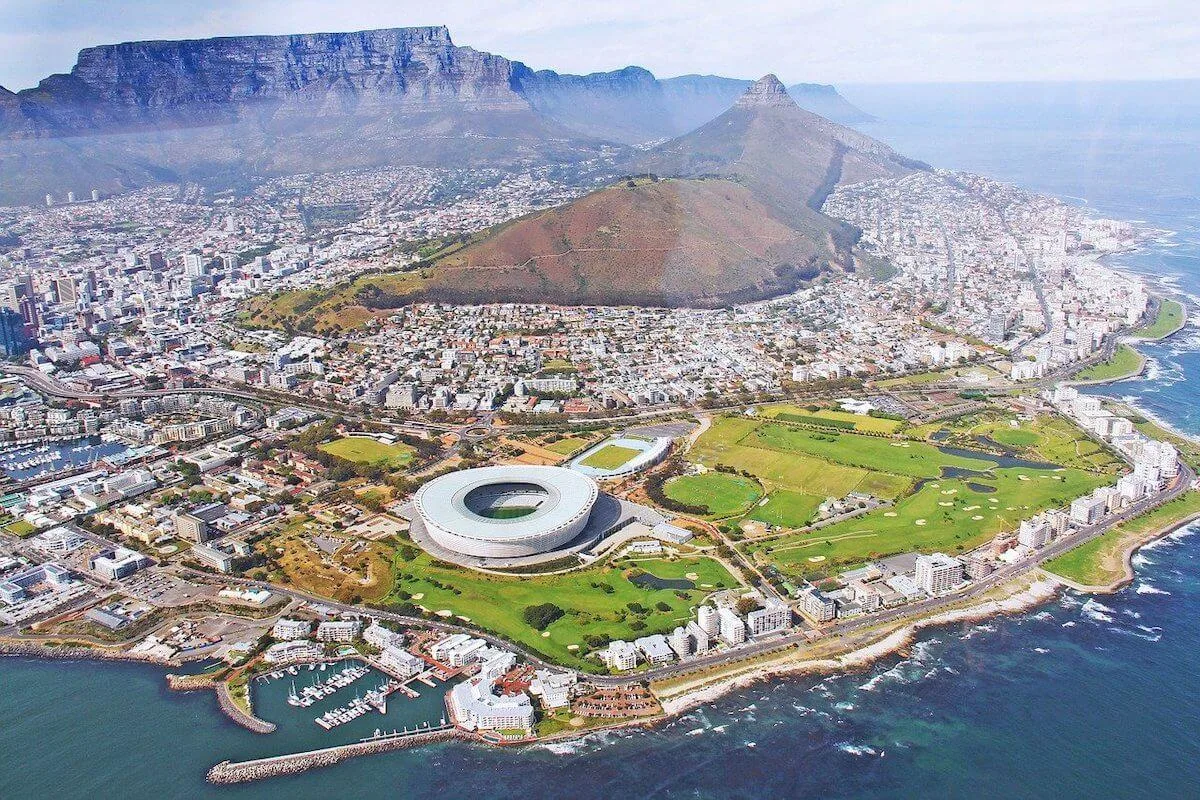 If you've known us for a while, you know that South Africa has a special place in our hearts. We're actually visiting again in May of this year because May is a great time of year to visit for safaris, and it is far less crowded than South Africa's peak summer months of December and January.
South Africa really has it all for honeymooners. You can get adventurous on safari in or around Kruger National Park, go hiking up Table Mountain, and go shark cage diving, but you can also enjoy time exploring Cape Town and sip incredible wine in the picturesque Winelands.
For an epic honeymoon glamping experience on safari, opt for the amazing Simbavati River Lodge!
13. Morocco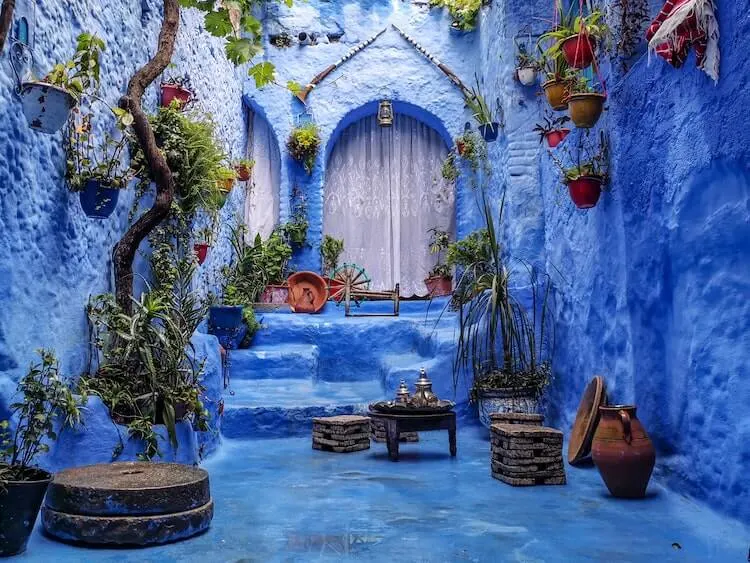 May could just be the perfect time to visit Morocco. It is warm but not too warm like it is in the summertime. So you can enjoy places like Fes and Marrakech without the sweltering heat.
Shop for spices and admire the architecture of these cities and retire to your dreamy riad hotel in the evenings.
Don't miss the chance to camp out under the stars on a glamping experience in the Sahara desert at Desert Luxury Camp.
And, be sure to explore the amazing Ouzoud Falls, Dadès Gorges, and Aït Benhaddou.
For a luxe, romantic riad experience, opt for Riad Rcif Alif Suite & Spa in Fes.
14. New Zealand is Among the Top May Honeymoon Destinations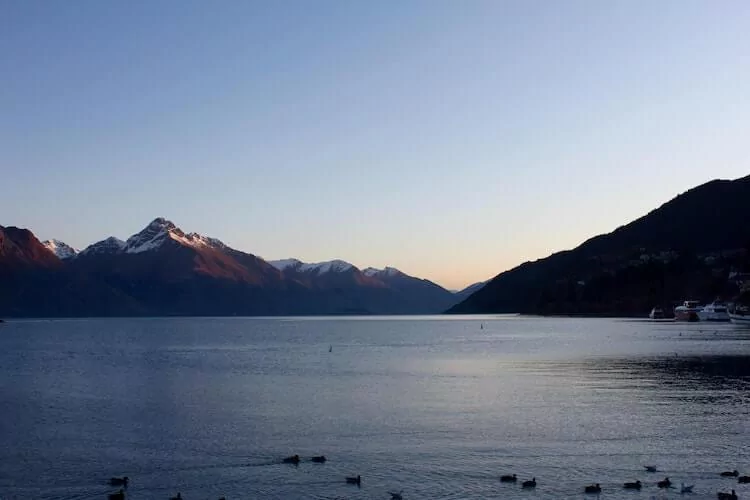 One of the adventure capitals of the world is always perfect for adventurous honeymooners! And May is a lovely time to go before the winter kicks in. For the ultimate adrenaline-pumping trip, there is the opportunity to heli hike on Franz Josef Glacier, partake in multi-day treks, go bungee jumping, go canyoning, visit the Waitomo Gloworm caves, go white water rafting, and more!
It is also a great time for exploring places like Queenstown, cruising through the fjords, and even going wine tasting in places like Marlborough Sound and Central Otago.
Plus, it is autumn here so the weather isn't too bad, and you've got the lovely autumn colors.
For a romantic hotel with stunning views of the galaxy, you'll definitely enjoy a stay at the Galaxy Boutique Hotel near Lake Tekapo.
15. Argentina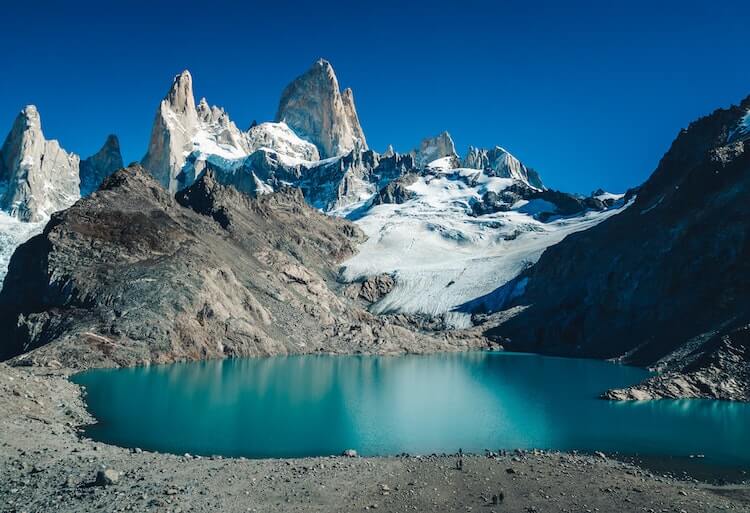 Want to see the mountains of Patagonia, explore Tierra del Fuego, bike through vineyards in Mendoza, and learn the tango in Buenos Aires? There is no shortage of things to do in Argentina, making it one of the best May honeymoon locations.
Argentina is in autumn during this time of year, meaning there is stunning fall foliage, and who doesn't love to enjoy the vineyards of Mendoza when the grape leaves turn colors?
For a dreamy place to stay, opt for the Park Hyatt Mendoza for a lovely resort in Mendoza. It is a great place to base yourself to explore the vineyards in the region.
16. Australia is One of the Best Places to Go on a Honeymoon in May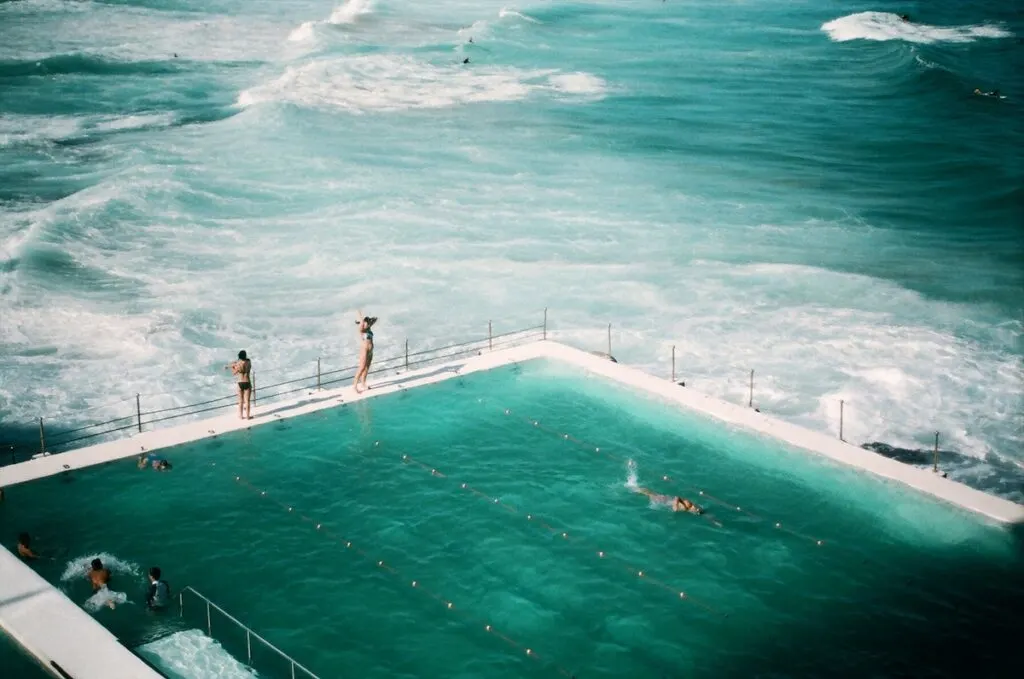 Did you know that May is one of the best times to visit the Great Barrier Reef? For starters, Australia's peak tourist season is typically around December and January, or their summertime.
So in May, you'll find fewer crowds! Plus, at least at the Great Barrier Reef, water temperatures are comfortable this time of year and underwater visibility is great.
Aside from the Great Barrier Reef, the weather in big cities like Sydney, Melbourne, and Brisbane are much more comfortable for walking around exploring all day.
For a dreamy honeymoon hotel, the Park Hyatt Sydney will wow you with its views of the Syndey Opera House.
Best Places to Go on Honeymoon in May for Relaxation
Conversely to the adventurous honeymooners, some of us also just want to chill out after months of wedding planning. Whether it be at an all-inclusive resort, or just beachside with a cocktail in hand, here are some hot honeymoon destinations in May for those looking to chill out.
17. St Lucia is One of the Best May Honeymoon Destinations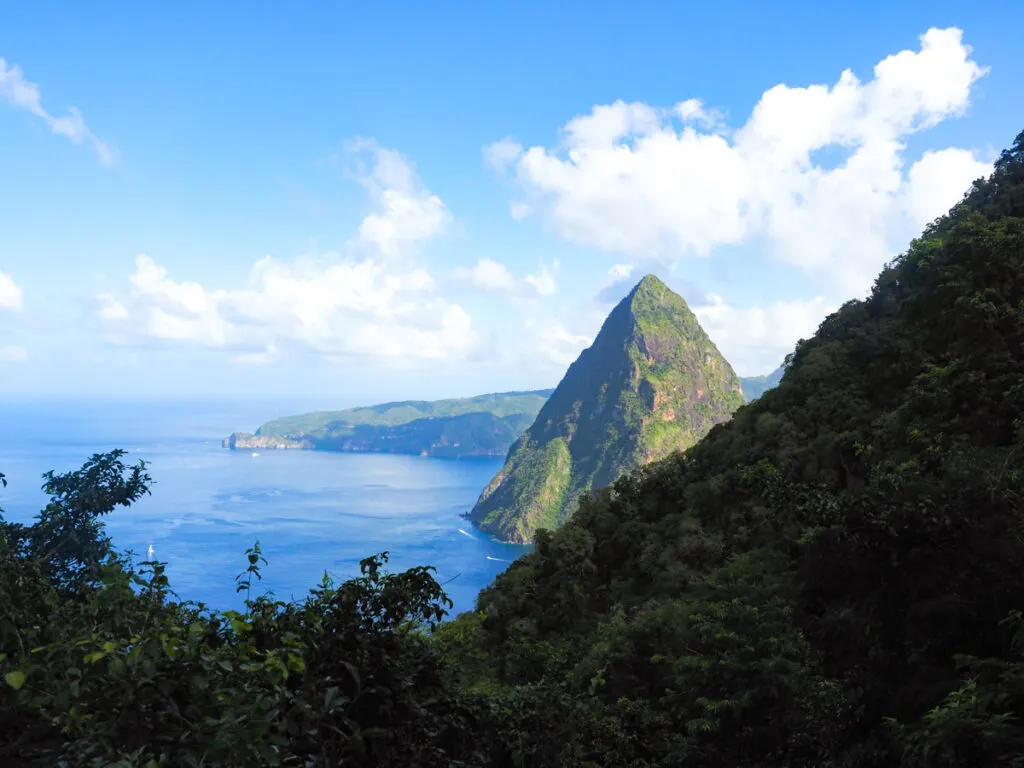 Being in the tail-end of the dry season/early rainy season, May is actually a really good time to visit St Lucia, especially if you want to avoid the winter crowds.
St Lucia is always well-known as being a honeymoon destination in the Caribbean. And aside from its incredible all-inclusive resorts like Sandals Regency La Toc or the mountains and sea view-studded Stonefield Villa Resort, there is a lot to see and do for those who want to relax and some who want some activities.
For starters, the snorkeling here is incredible! And a visit to the Sulphur Springs mud baths and the volcano is a must. And if you really want a workout, definitely hike up Gros Piton for epic views.
Other than that, you can sit back and enjoy all those amazing beach days with a cocktail in hand! You could easily spend a nice honeymoon in St Lucia having a mix of lazy beach days and some smaller adventures!
Find out how much a St Lucia honeymoon costs here!
18. Belize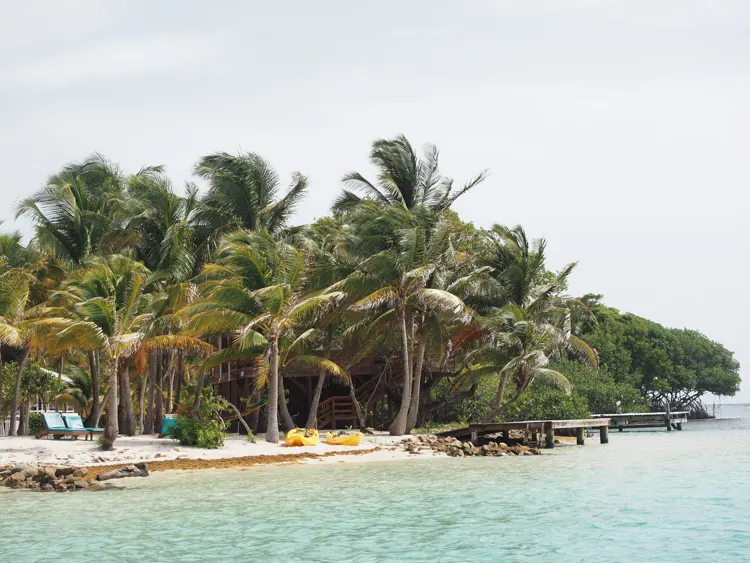 Want to sit back, relax, and enjoy the beach? Then you'll love the many beaches and cayes off the coast of Belize. Of course, like any May honeymoon destination, you could make it adventurous, but Belize is a laid-back country so it is chill for those who want to relax.
So aside from visiting the Mayan ruins at Xunantunich or going cave tubing, definitely find time to snorkel in the Belize Barrier Reef and relax on the beach. For an epic honeymoon, definitely book a stay at Thatch Caye, a private island all-inclusive resort. You can also book an overwater bungalow here!
For more about Belize, check out our 7-day Belize itinerary, best Belize honeymoon resorts, ultimate Belize packing list, and how much does a trip to Belize cost?
19. Singapore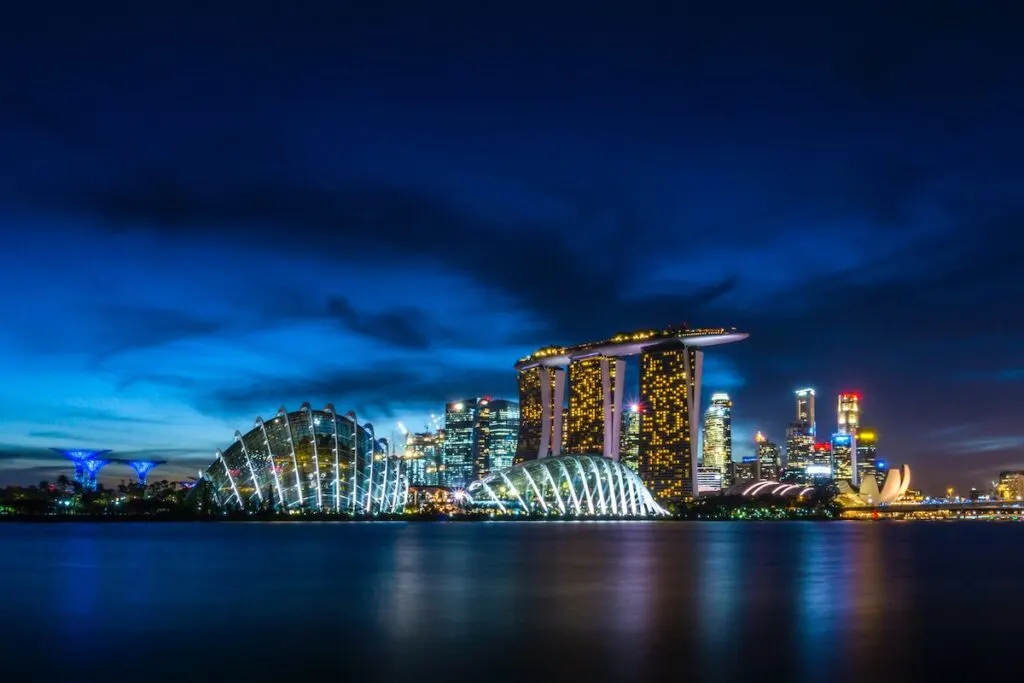 Singapore is a popular Southeast Asian honeymoon destination, and it isn't hard to see why. With an amazing food scene thanks to its hawker centers, incredible sights like the Gardens by the Bay, and even the world's best airport, a honeymoon in Singapore is a great idea.
But, if you want to feel pampered, then why not stay at the lush Marina Bay Sands? Relax all day at the world's largest rooftop infinity pool with incredible views of the city, then wine and dine at the resort, head to the casino there, and unwind at their incredible spa.
May is a great time to visit thanks to it being outside of the rainy season and the weather is more pleasant.
20. Thailand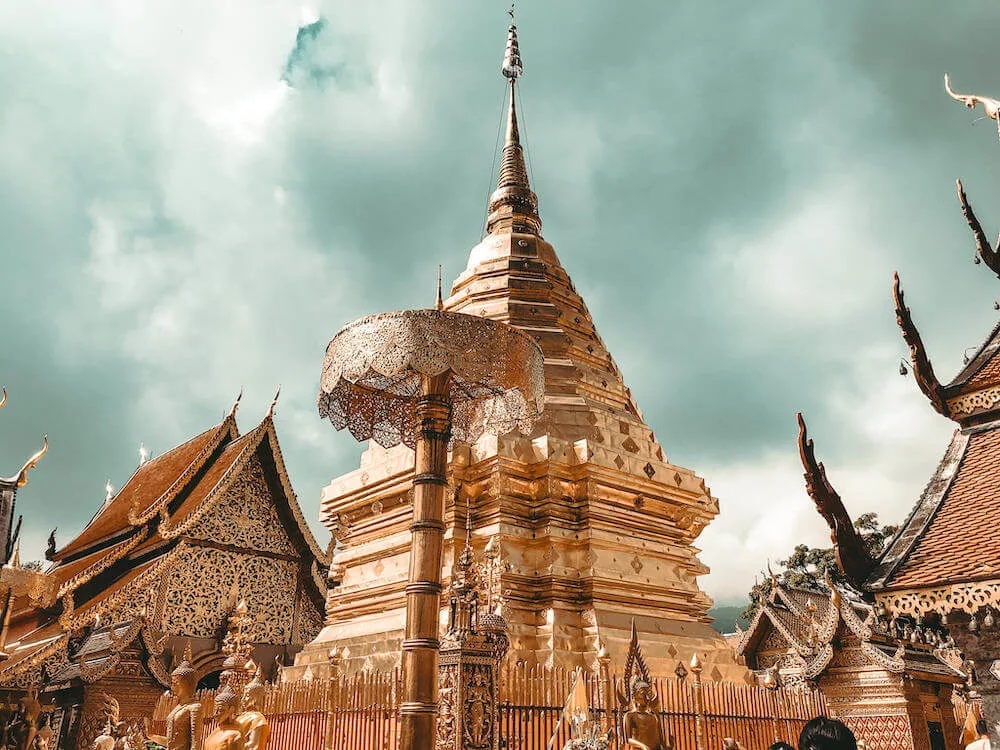 Speaking of iconic honeymoon destinations in May, definitely head to Thailand. May is shoulder season so it isn't quite full rainy season, and the temperatures have cooled off a little.
So you'll find pretty good deals on accommodation. Some places to visit during your honeymoon in Thailand include Chiang Mai, Bangkok, and Koh Samui for an incredible mountains-beach-city combo.
The eastern part of Thailand is going to be drier, making those islands in the gulf better to visit this time of year.
For an incredible honeymoon getaway in Koh Samui, opt for Anantara Lawana Koh Samui Resort for its beachside location, lovely infinity pool, and nice rooms (some suites even have a private pool)!
21. Grenada is the Perfect Honeymoon Destination For May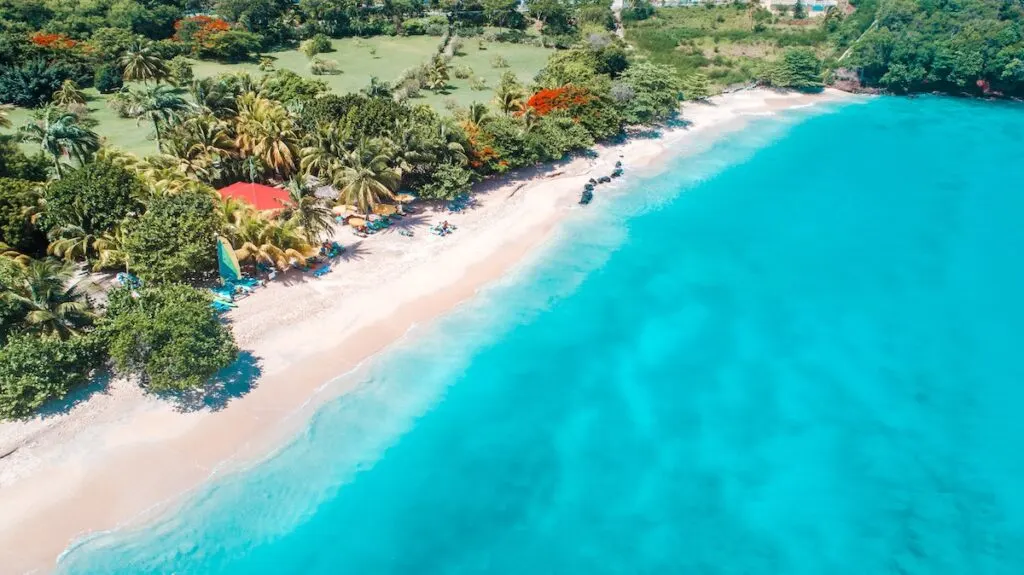 Last, but not least on this list of the best May honeymoon destinations, is the Caribbean island of Grenada. With lush jungles, gorgeous waterfalls, and sandy beaches, you'll fall head over heels for this island.
For the ultimate relaxing getaway, opt for a stay at the all-inclusive Spice Island Beach Resort on the iconic Grande Anse Beach. Plus, as it is shoulder season in Grenada, you'll find better accommodation prices here!
These are hands down the best May honeymoon destinations around the world! Whether you want to explore the US or relax on a beach in Thailand, this is where to have the perfect May honeymoon.
Where would you most like to honeymoon in May?
Want more honeymoon ideas? Check out these posts!
Pin it here!