Some posts on this site contain affiliate links, meaning if you book or buy something through one of these links, I may earn a small commission (at no additional cost to you!). Read the full disclosure policy here.
---
Spending 10 days in Peru is incredible!
Peru is the perfect place to visit. Diverse and intriguing, the world-renowned cuisine of Lima will delight you, the vast and fascinating Amazon Rainforest will leave you breathless, and Cusco and the Sacred Valley, including Machu Picchu, will have you feeling awe-inspired. And that's just in a 10 day Peru itinerary!
Peru is a large country with so much to offer, including Lake Titicaca, various places to visit in the Amazon, northern Peru with many off-the-beaten-path Incan ruins, and so much more. You can imagine how challenging it can be to plan a 10-day Peru itinerary and see as much as possible. But we managed to see the highlights in our 10 days in Peru and are showing you how to do the same!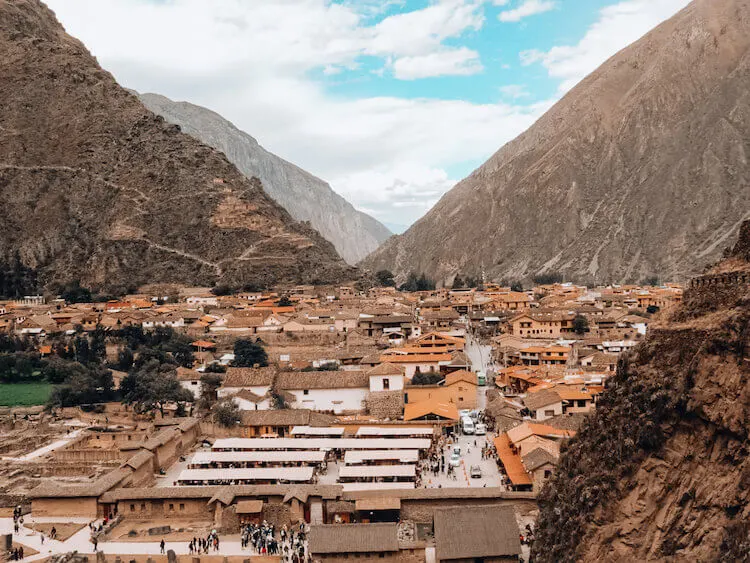 Ultimate 10 Days in Peru Itinerary
For a quick bullet-point list of how to spend a 10 day trip to Peru, see below. For all the details including where to stay, things to do in Peru, and more, keep reading the full itinerary!
Day 1: Arrive in Lima
Day 2: Lima Food Tour & Neighborhood Exploration
Day 3: Head to the Amazon Rainforest in Peru
Days 4-5: Explore the Wonders of the Amazon Rainforest in Peru
Day 6: Arrive in Cusco, Peru and Adjust to the Altitude
Day 7: Explore the Wonders of Cusco
Day 8: Wander in the Sacred Valley
Day 9: Marvel at Machu Picchu
Day 10: Hike Rainbow Mountain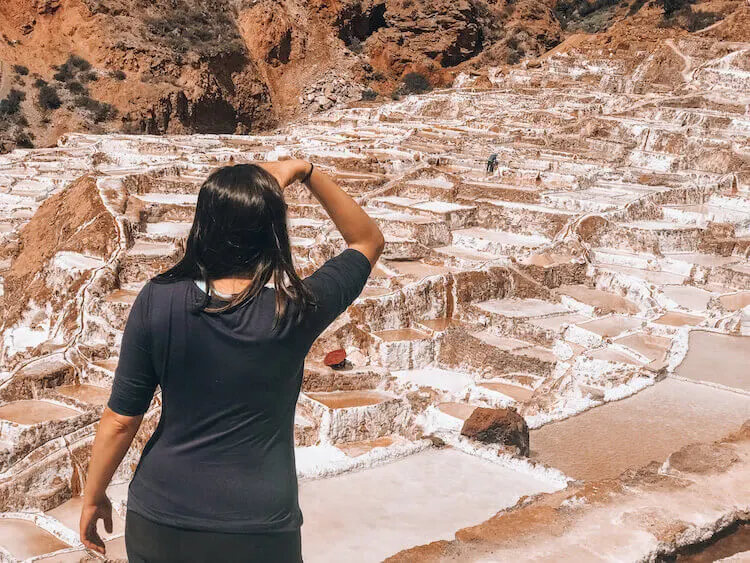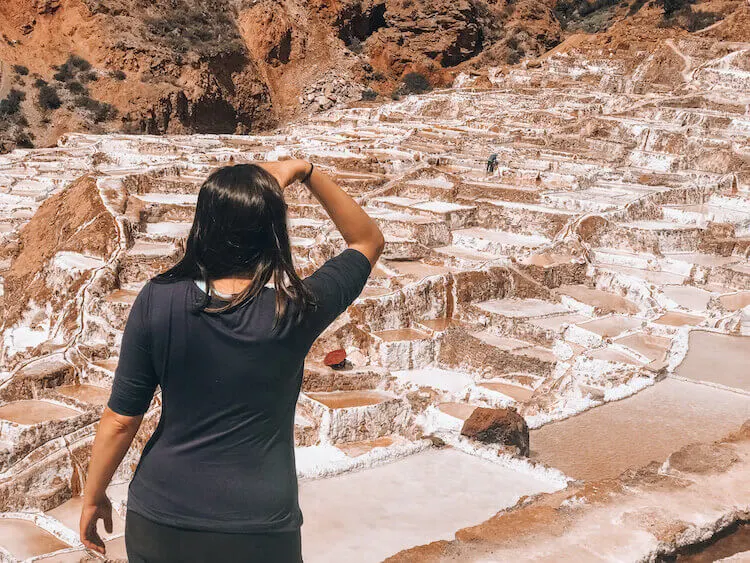 Perfect 10 Day Peru Itinerary
Check out below for all of the details on how to best spend a 10 day itinerary in Peru!
Day 1: Arrive in Lima to Start Your Peru Itinerary in 10 Days
One thing that I love about traveling to Peru from the US is the fact that it's in the Central Time Zone so you won't have to deal with jetlag, and it can be a relatively short flight to get there. I know it can obviously be a hike from other places across the globe, but it was nice for once to land in a new place without feeling super exhausted.
From Miami, it's only a 5-hour flight! Which is how we got there. We flew from Cleveland to Miami. And as we did this on points, and American Airlines had a weird route with points, we actually ended up flying into Miami, spending the night, and flying to Lima the following day. But hey, for 35,000 airline miles to get two people to Lima, it was a great deal! For most people in North America, you could get to Lima within a day, typically arriving in the evening.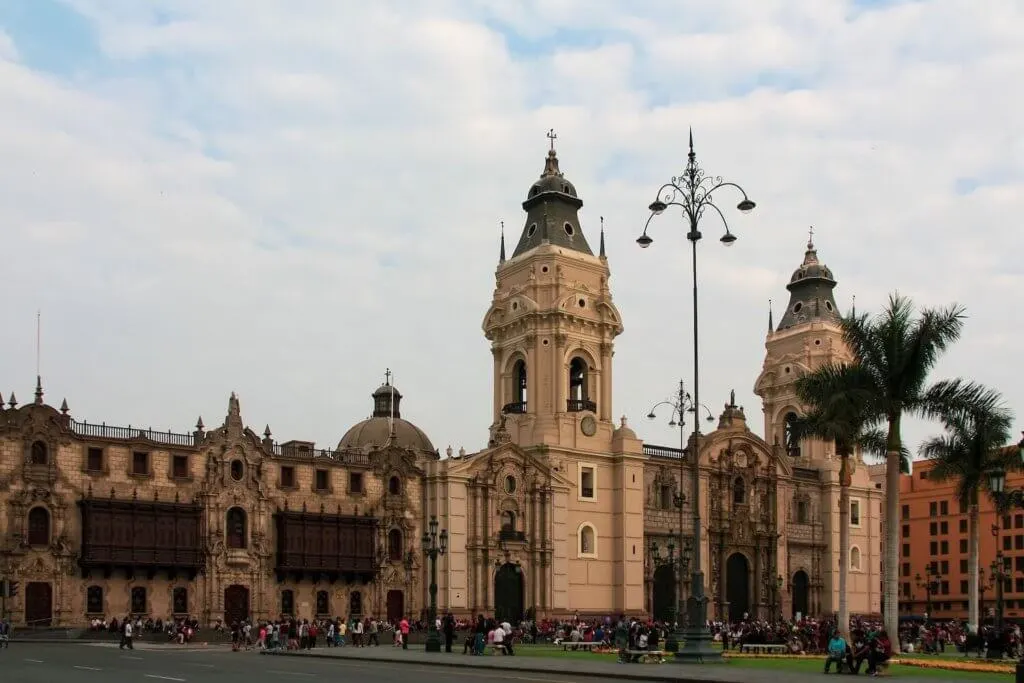 So land in Lima and check in to your hotel. We stayed at the IFE Boutique Hotel in Miraflores, but we also recommend a great spot like Casa Fanning Apart Hotel in the fun neighborhood of Barranco to stay. And at this point just rest up for the adventures to come!
Read reviews and book IFE Boutique Hotel on TripAdvisor | Booking.com
Read reviews and book Casa Fanning Apart Hotel on TripAdvisor | Booking.com
Best neighborhoods to stay in Lima: Barranco is known as the fun, artsy, bohemian neighborhood, and Miraflores is where a lot of the main tourist sites are as well as top-notch eateries.
Day 2: Lima Food Tour & Neighborhood Exploration
Many people skip Lima altogether in favor of exploring more of Peru's other gems, but with a booming culinary scene and really cool murals, there is more than meets the eye in this large, South American city.
Spending a day exploring Lima is definitely the way to introduce you to modern-day Peru. And what is the best way to see Lima? Through a food tour, of course! When you come to one of the best cities in the entire world for food, you've got to travel through it using the best sense possible: taste.
And the best food tour around Lima is definitely Lima Gourmet Company. We tried delicious ceviche, made our own Pisco sours, sampled various criollo fusion food amidst pre-Incan ruins, had fresh, organic Peruvian coffee, went to a local market, and so much more.
Another wonderful reason to choose this tour is that you'll be wandering along Miraflores and Barranco, seeing the main sites as you sample various Peruvian dishes.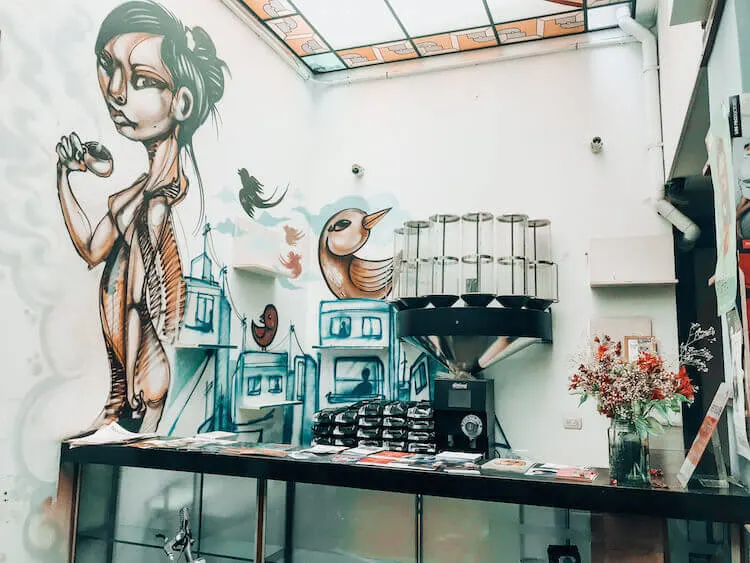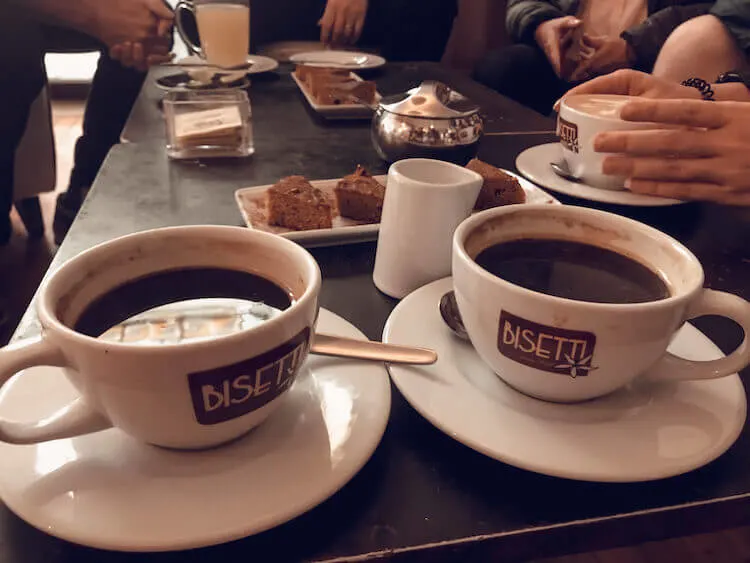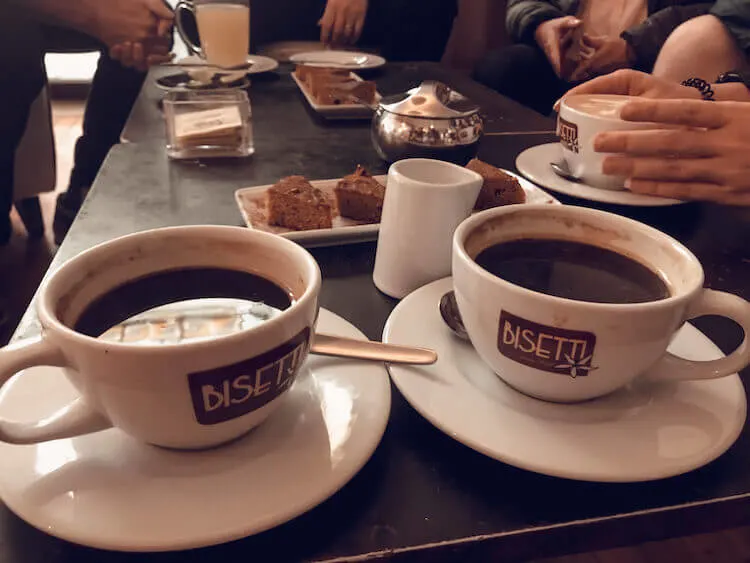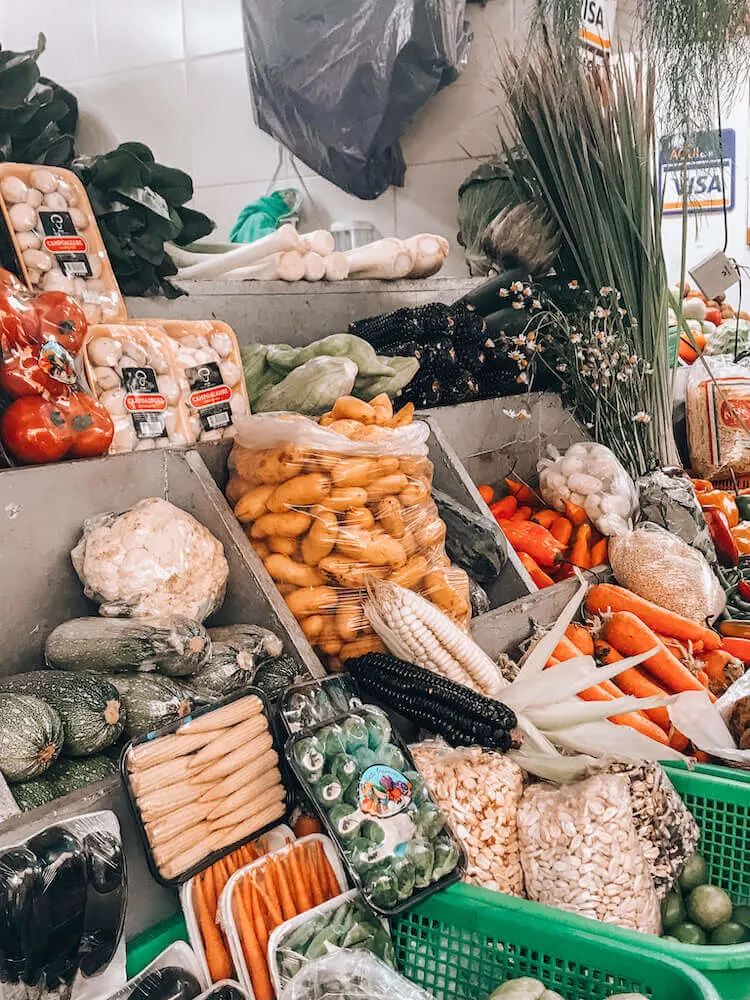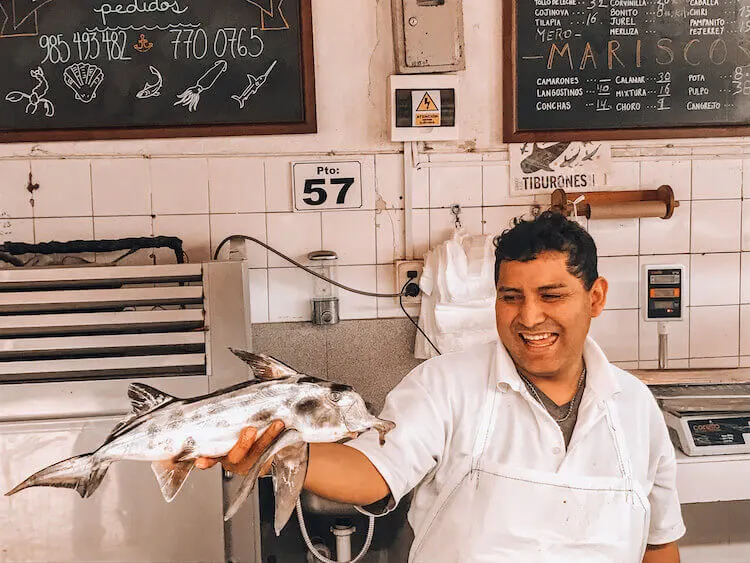 Post-food tour, I recommend exploring the brewery scene. Stop into a few breweries like Barbarian or La Cerveceria before heading to the best place to sample a ton of food at once: Mercado 28.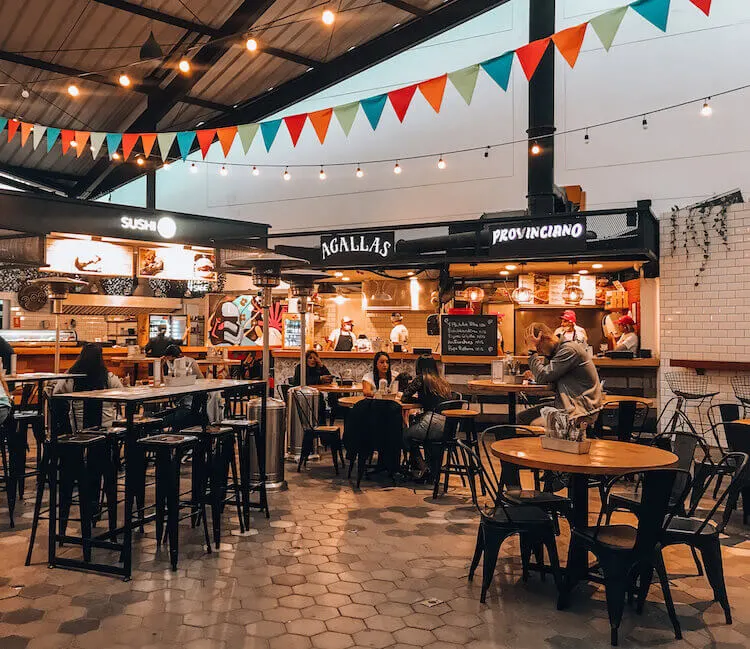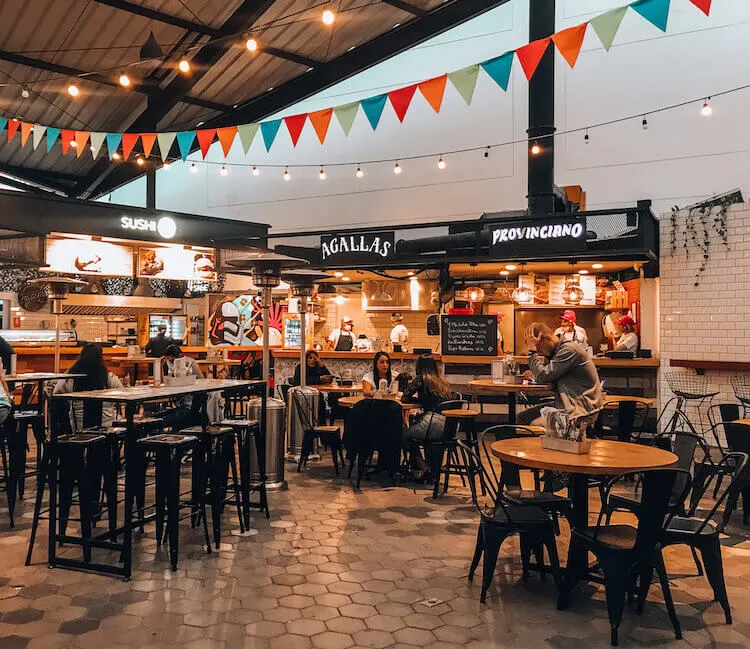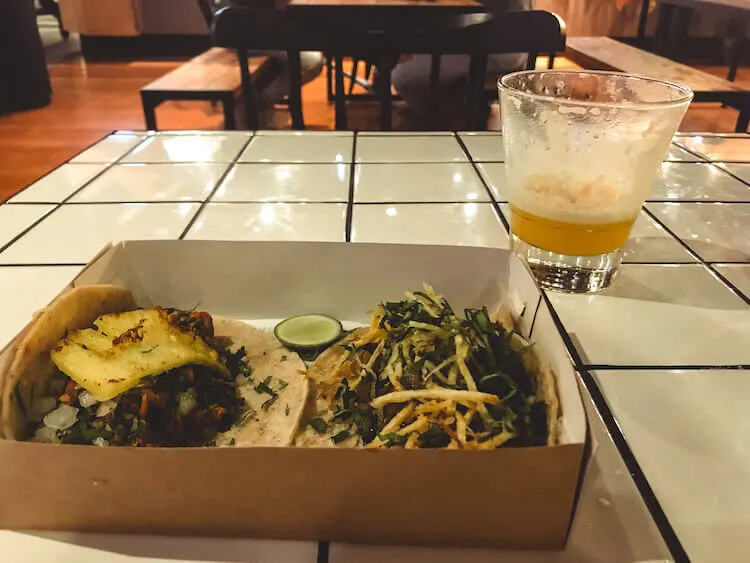 Located in Miraflores, definitely head to this galley-like place where you can grab various Pisco sour concoctions and craft brews while perusing delicious eats like lomo saltado tacos, ceviche poke bowls, and so much more.
Day 3: Head to the Amazon Rainforest in Peru
The Amazon Rainforest is a must-visit while in Peru. Chris and I both agree: the number one thing you can do during your itinerary for Peru is to visit the Amazon! There are three main places to go to for a visit, including Iquitos in northern Peru and Manu and Puerto Maldonado in southern Peru.
We ended up choosing to stay at the Tambopata Research Center in the Tambopata National Reserve near Puerto Maldonado. The reason that we recommend spending more time in the Amazon is that some lodges and reserves take time to get to.
For us, our journey to the Tambopata Research Center included an hour and a half flight from Lima to Puerto Maldonado, an hour bus drive to a dock, then 3 hours to get to the first lodge that we stayed at the first night called Refugio Amazonas.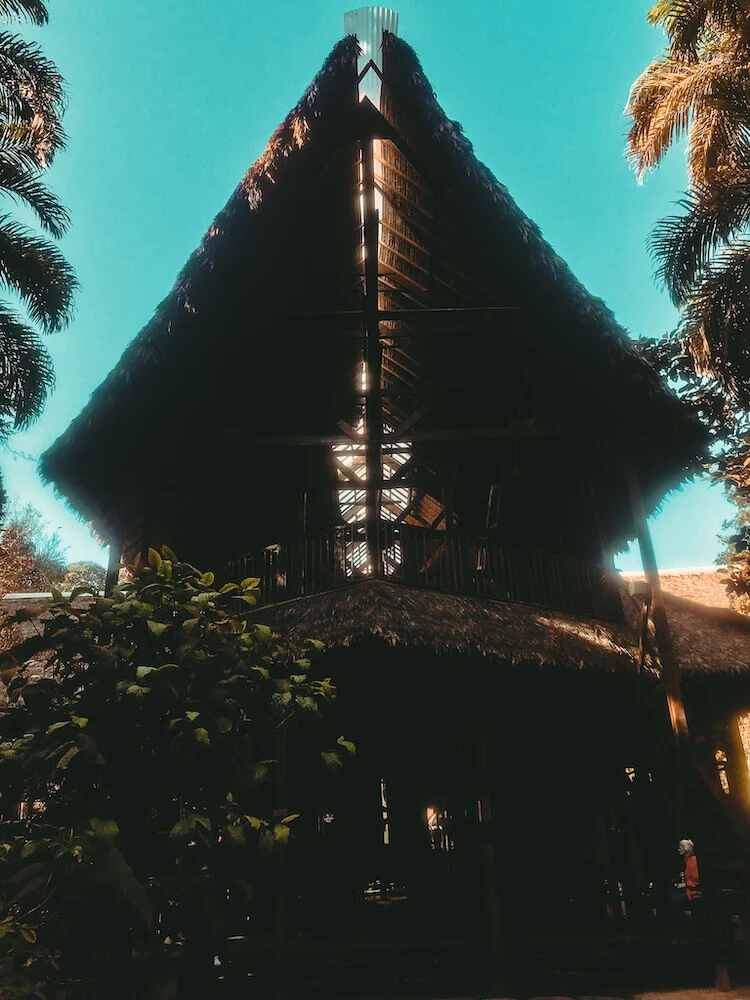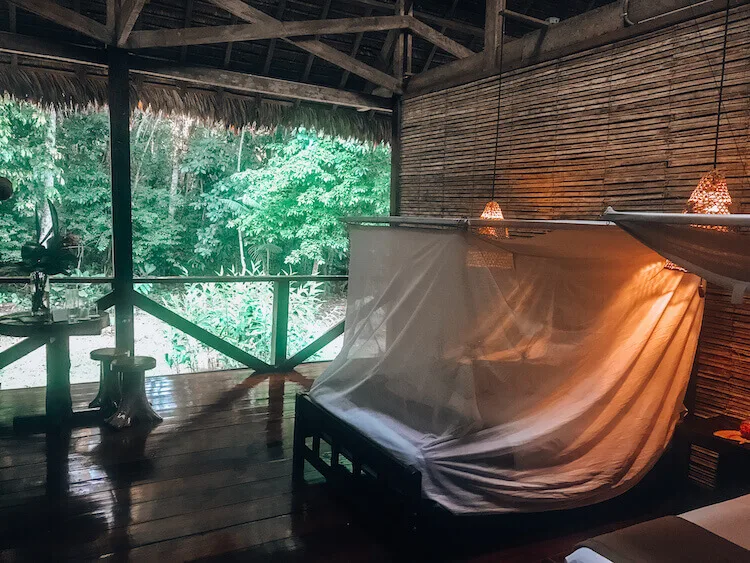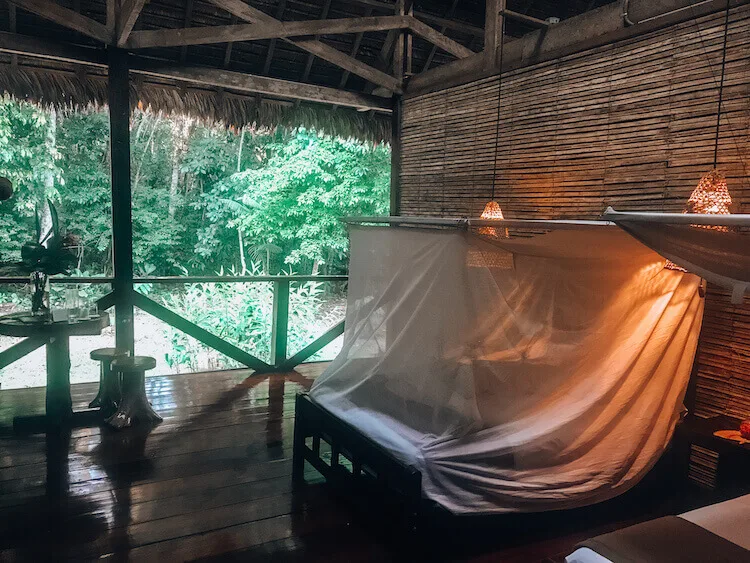 The following day we had another 4-hour long boat ride to the Tambopata Research Center. And let me tell you, it was 100% worth it. More remote lodges typically mean more opportunities to spot more wildlife!
Update: We confirmed with Rainforest Expeditions (who own Tambopata Research Center and Refugio Amazonas) that you no longer need to spend the night at Refugio Amazonas to get to Tambopata Research Center. It is only a 2.5-hour boat ride now. If you can, though, we totally recommend spending the night at Refugio Amazonas as it is an incredibly beautiful lodge and the sunrise canopy makes it all worth it! And don't worry- you're still super remote in the Amazon!
Read reviews and book Tambopata Research Center on TripAdvisor | Booking.com
Read reviews and book Refugio Amazonas on TripAdvisor | Booking.com
Day 4-5: Explore the Wonders of the Amazon Rainforest in Peru
As much as we loved visiting Refugios Amazonas and partaking in a night walk and early morning canopy tour, we ended up taking the last little boat ride out to Tambopata Research Center. Here we hiked, witnessed the largest macaw clay lick, Colorado Clay Lick, got far from the crowds, had breakfast with curious macaws (who like to steal food and put their faces in the butter dish), witnessed howler monkeys climbing in the trees, and saw TWO JAGUARS on our boat ride back to the airport!
Yes, it was a further lodge, but we saw so much amazing wildlife. To convince you further, the open-air lodge, including 3 walled rooms where one wall faces the open Amazon Rainforest, was so much fun to listen to and fall asleep to at night!
Definitely take the time to visit the Amazon if you can, and spend these couple of days admiring nature at its finest.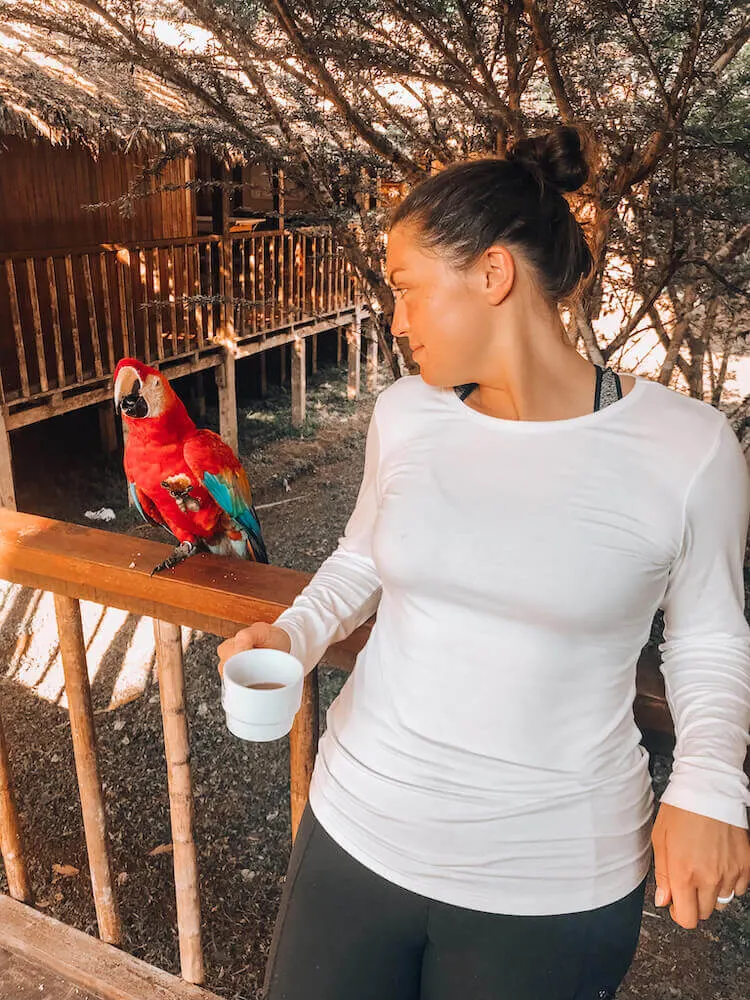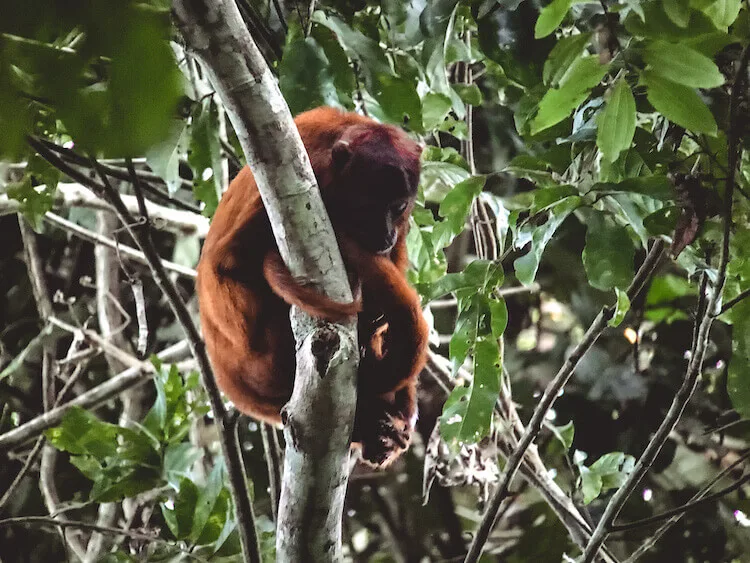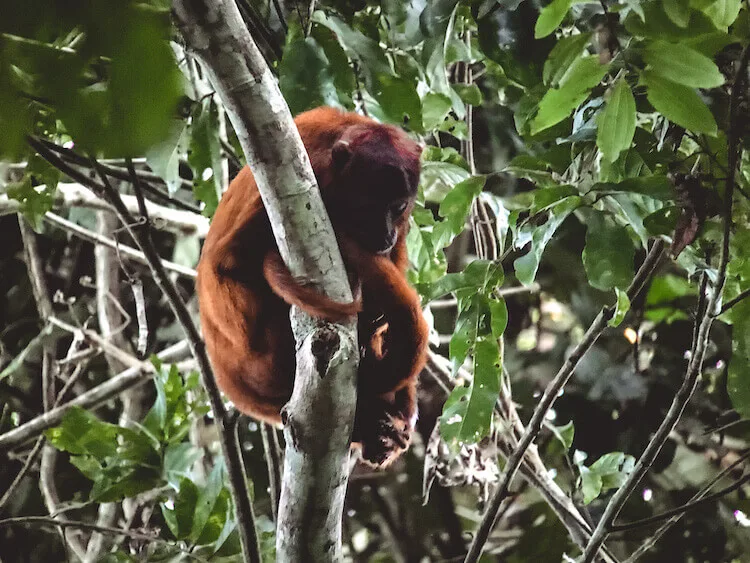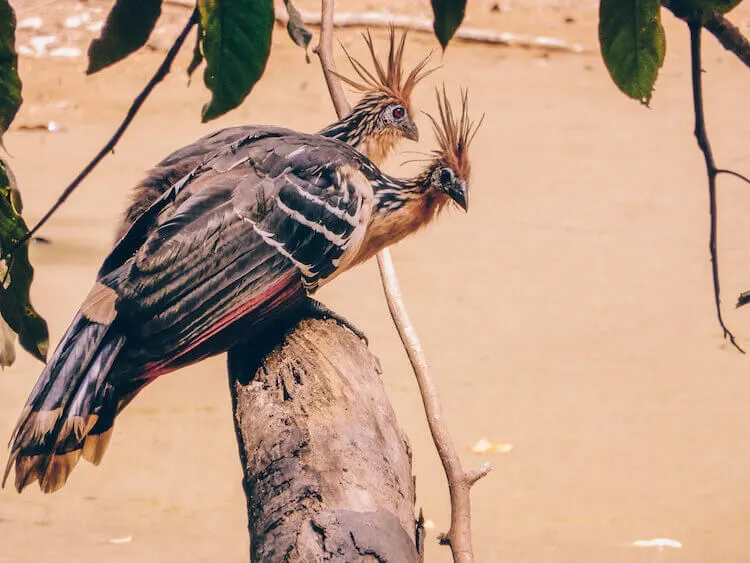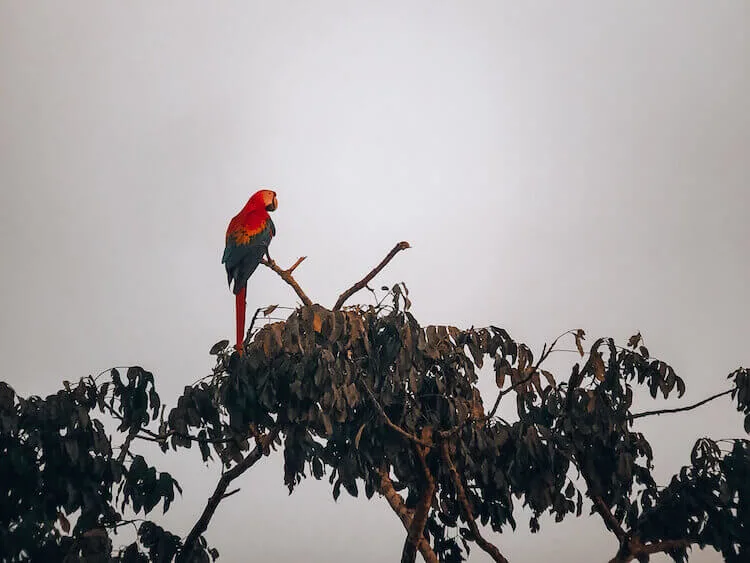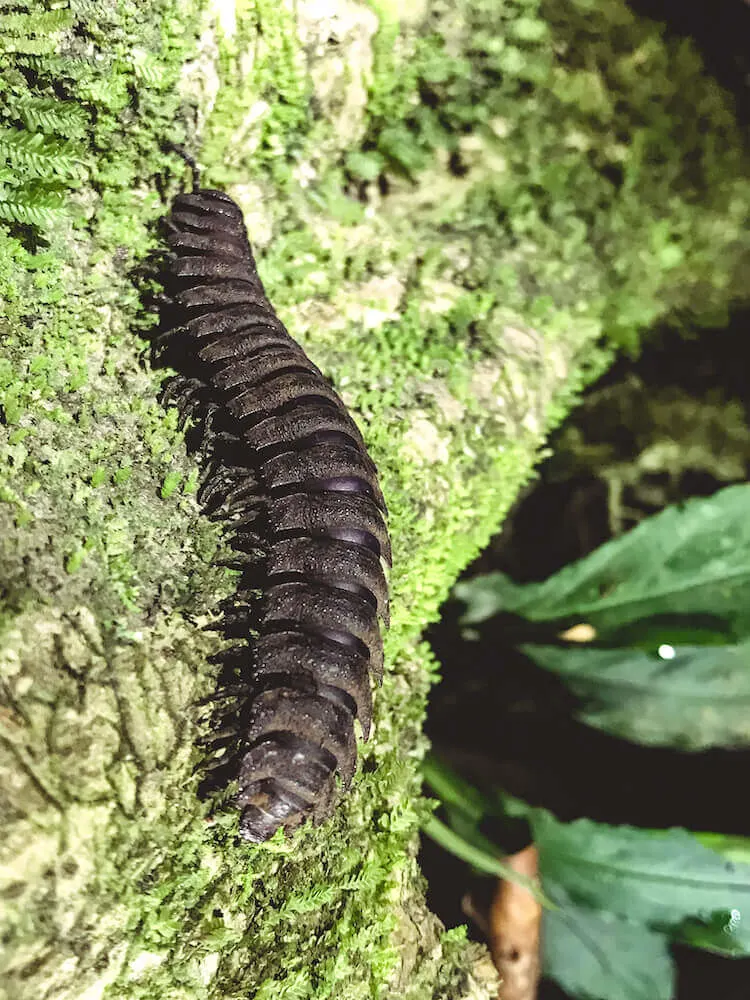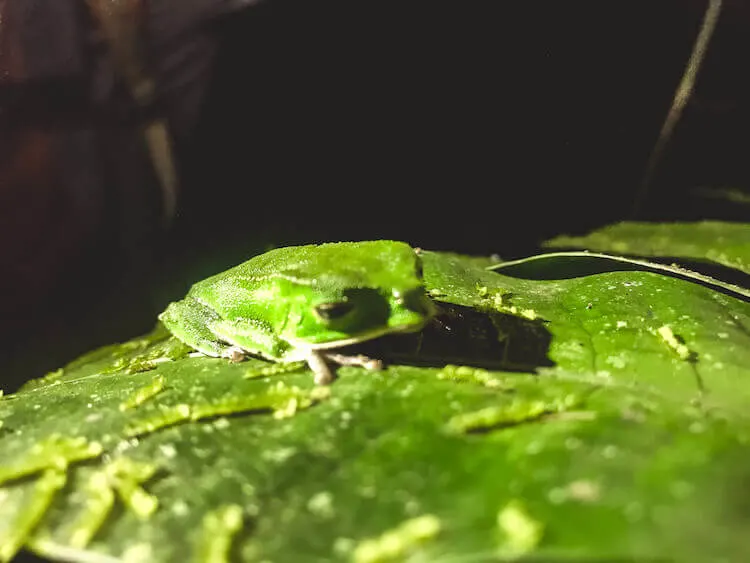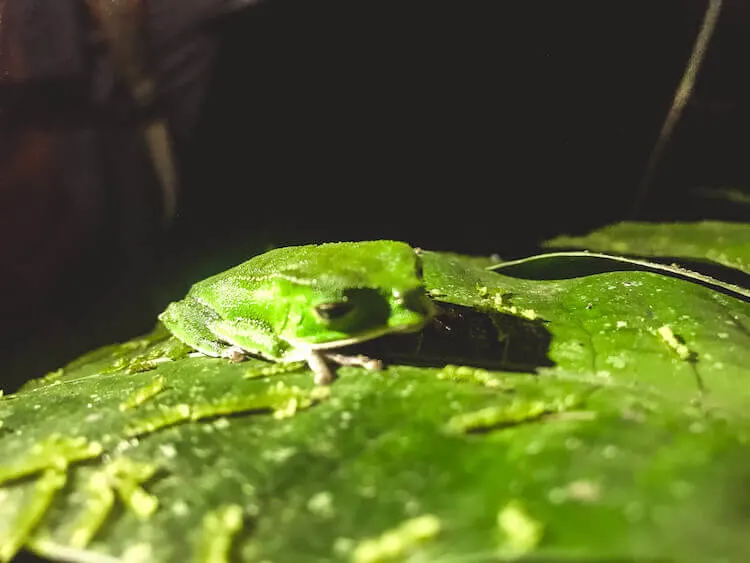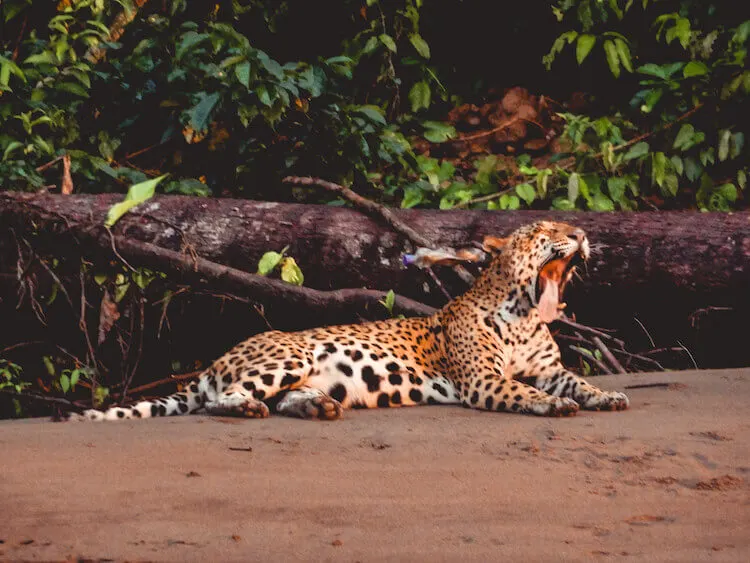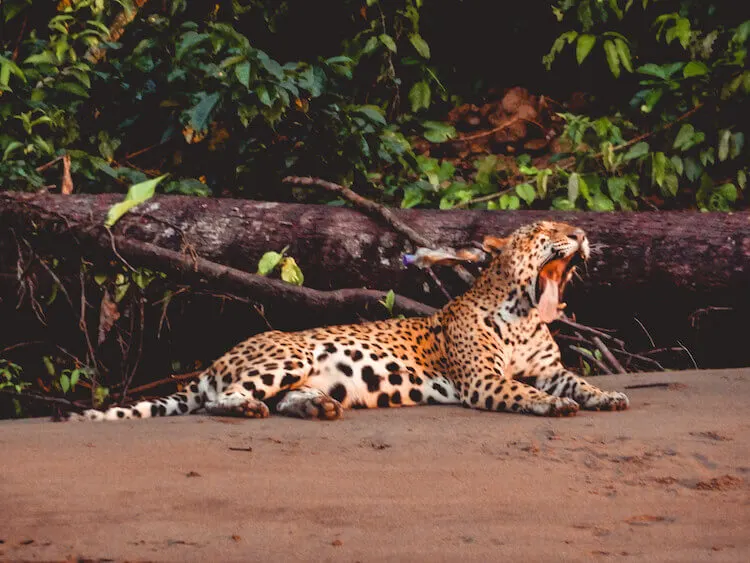 Day 6: Arrive in Cusco, Peru and Adjust to the Altitude
Now it is time for the next stop on your Peru itinerary: Cusco!
We arrived in Cusco around 2 PM after taking the boat from the Tambopata Research Center early in the morning and flying from Puerto Maldonado. We recommend using this day to get to Cusco in the afternoon and relax.
I know it is SO hard to try to relax in a city as exciting and beautiful as Cusco. But with an altitude of about 11,200 feet (or 3,400 meters), you definitely need to take time to adjust. Take a short walk, slowly climb hills and stairs, and eat light for dinner (trust me, you'll have plenty of time to eat the amazing food of Cusco later). Drink coca tea to help combat altitude sickness and head to bed early.
Doing these things will help you wake up much more refreshed and adjusted to sightsee Cusco the following day. Seriously, altitude sickness is no joke; so listen to your body!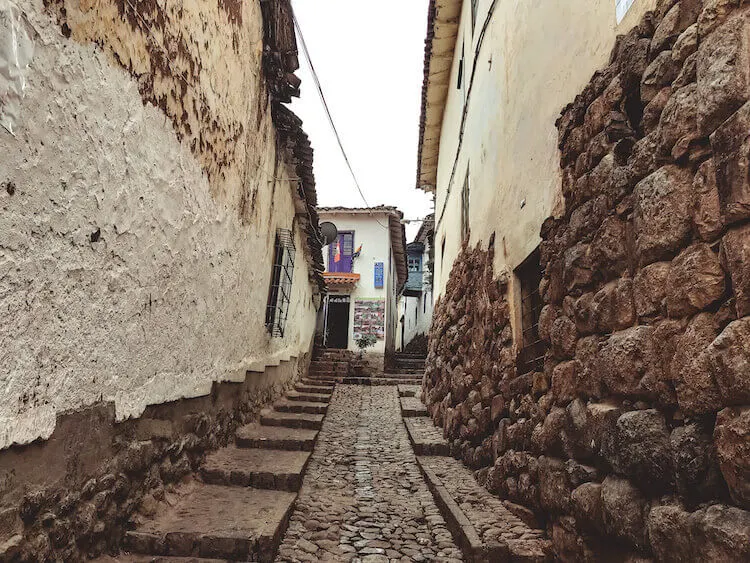 Where to stay in Cusco: Rumi Wasi. Hands-down this was our favorite hotel the whole trip. Built on old, Incan stones, this hotel is so charming, as are the staff and owners! It also includes free airport pick up/drop off, free breakfast served in your room, in the dining room, or on their balcony overlooking the city and mountains, and free water, coca tea, and more! Seriously, we really enjoyed our stay at Rumi Wasi. They even allow you to leave behind luggage you won't need during your trip to Machu Picchu.
Read reviews and book Rumi Wasi on TripAdvisor | Booking.com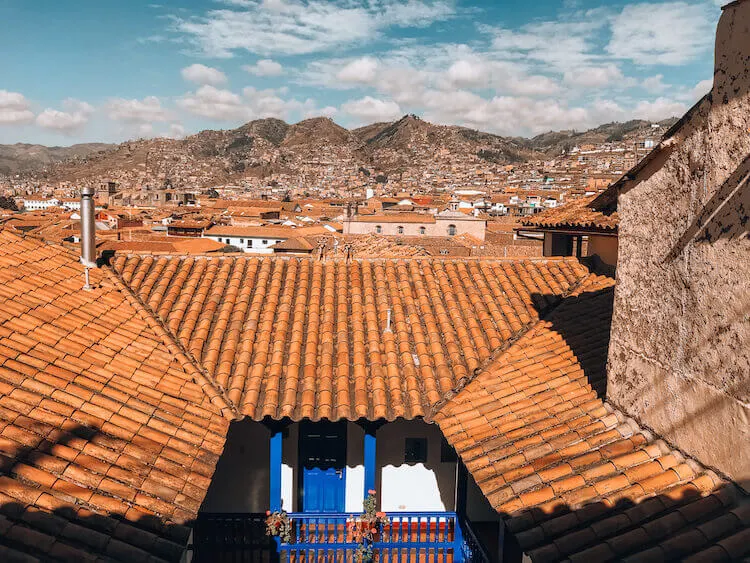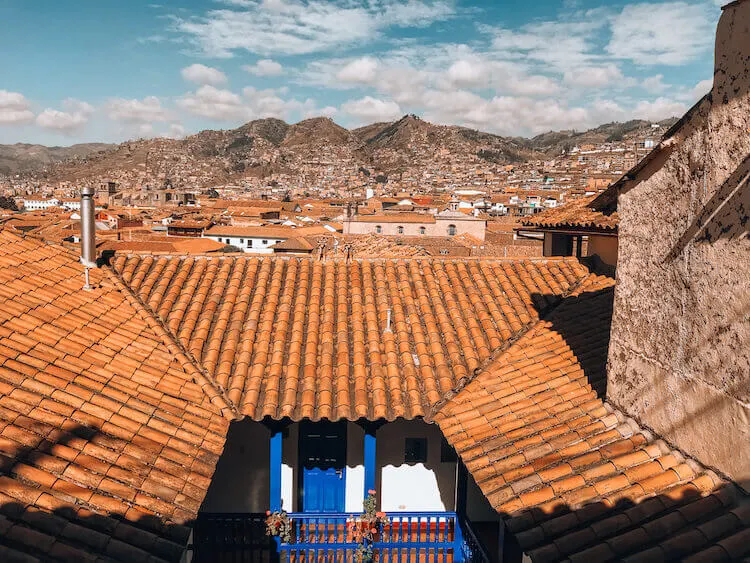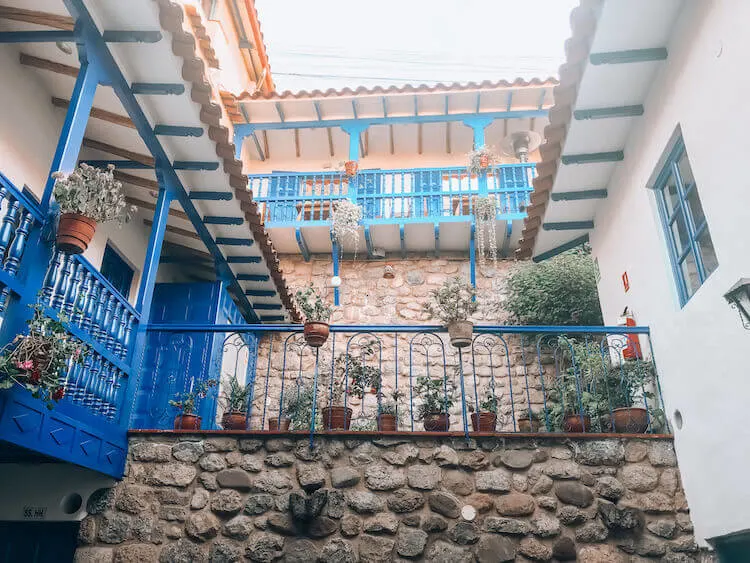 Day 7: Explore the Wonders of Cusco, Peru
After a good night's sleep, wake up, and explore the best things to see in Cusco! Walking around this city alone is a fun activity, but I highly recommend visiting a few churches. Also, finding some great souvenirs and snacks at San Pedro Market is a must! Here are some favorite spots to check out in Cusco:
Museo y Catacumbas del Convento de San Francisco de Asis de Cusco– A lovely church with catacombs and gorgeous gardens in the middle. Take a guided tour around the place and learn about the history of the church and San Francisco himself.
San Pedro Market– Next door to the church above, this huge market is perfect for souvenirs, snacks, grocery shopping, grabbing a tasty juice, and so much more! We loved exploring this market and sampling various things. We also purchased all of our gifts for family and our own souvenirs!
Explore San Blas! This area has a lovely little church, called Temple de la Compania de Jesus, and the area is much less crowded than Plaza de Armas. Poke around coffee shops, restaurants, boutiques, and more around the area.
Choco Museo. Sample all the Peruvian chocolate at the Choco Museo! Buy tons of chocolate bars to enjoy or take a class on how to make chocolate if you've got time!
Wander Plaza De Armas. This huge square in the heart of the old city is stunning and perfect for people, and dog, watching. Visit one of the churches, and learn about how these buildings were built over Incan ruins, what the buildings were before they became churches, the Spanish conquerors, and the Catholic faith in Peru, and how the Incans had their own take on it.
Inka Museum. Before heading to the Sacred Valley, why not learn about the Incan and pre-Incan cultures and history at the Inka Museum? Witness pottery, paintings, and other artifacts from this time period.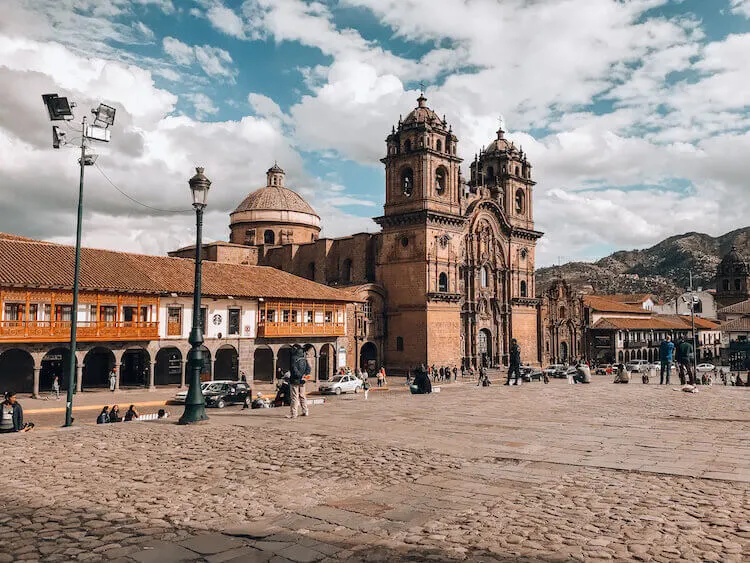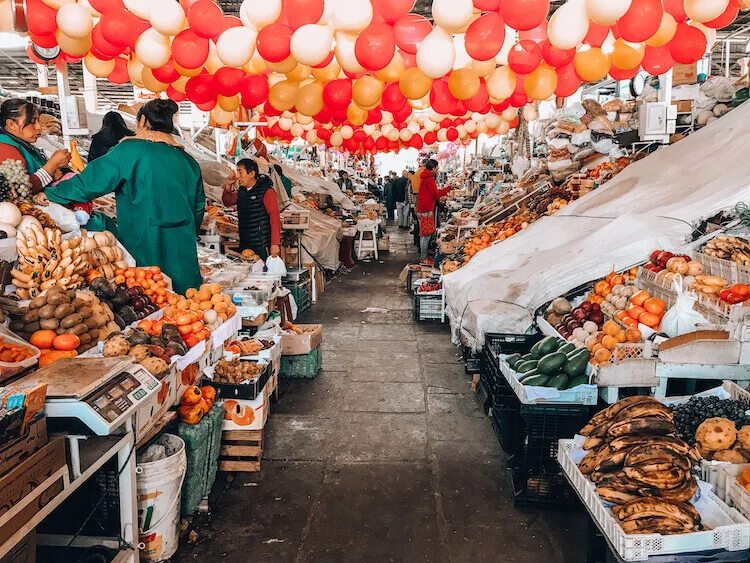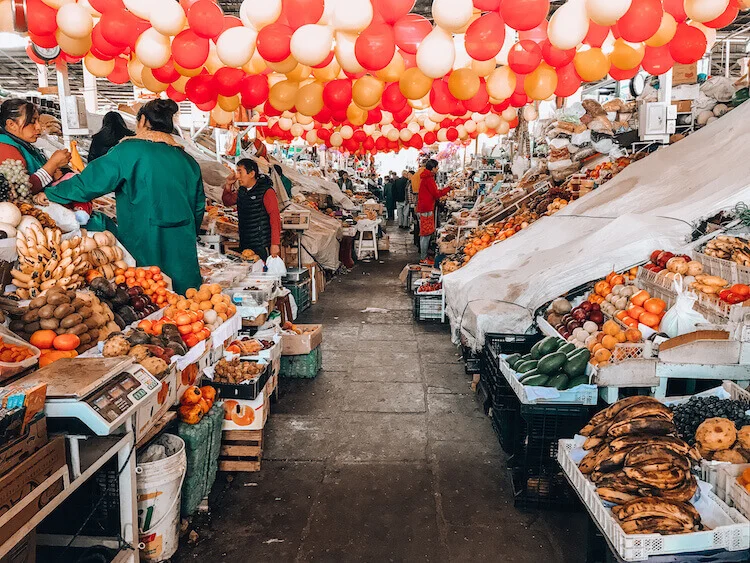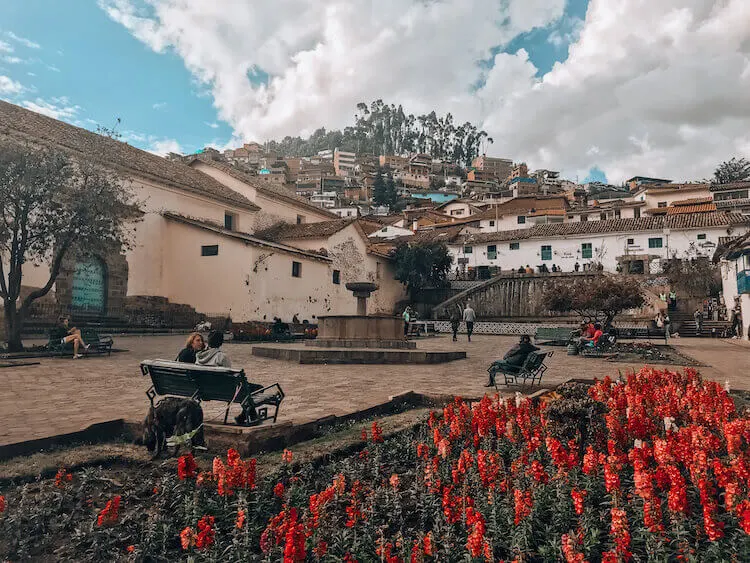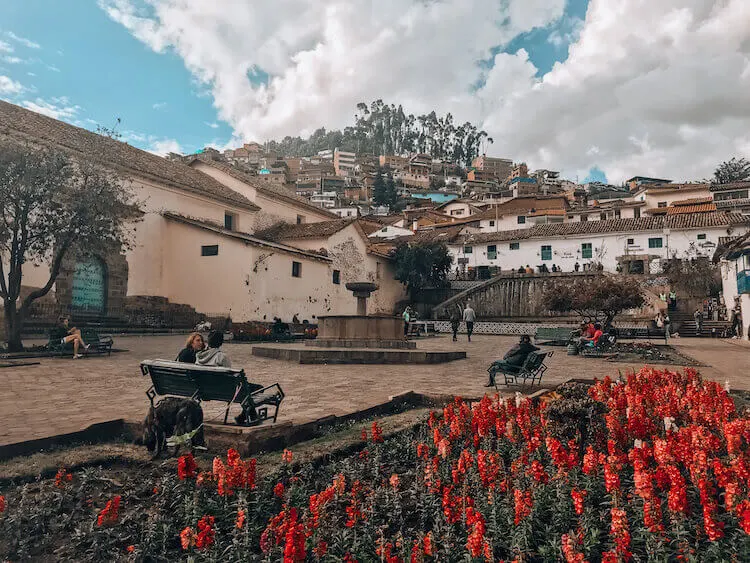 Day 8: Wander in the Sacred Valley
While you could rent a car and try to see a lot of the Sacred Valley yourself, we highly recommend going on a guided tour and learning more about the history! We absolutely love this tour, which includes a 2-day trip to the Sacred Valley and Machu Picchu. They use local guides who are all super knowledgeable, have great tips, and take wonderful photos!
If you only have one day for the Sacred Valley like us, I definitely recommend choosing the route that includes Moray Ruins, Maras Salt Mines, and Ollantaytambo!
These photos speak for themselves below, and we loved checking out the gorgeous Andean mountains amidst Chinchero. They also showed us the traditional way to make alpaca wool products while there. Then we wandered along the Moray Ruins, used as an agricultural experiment by the Inca to imitate microclimates and grow various veggies.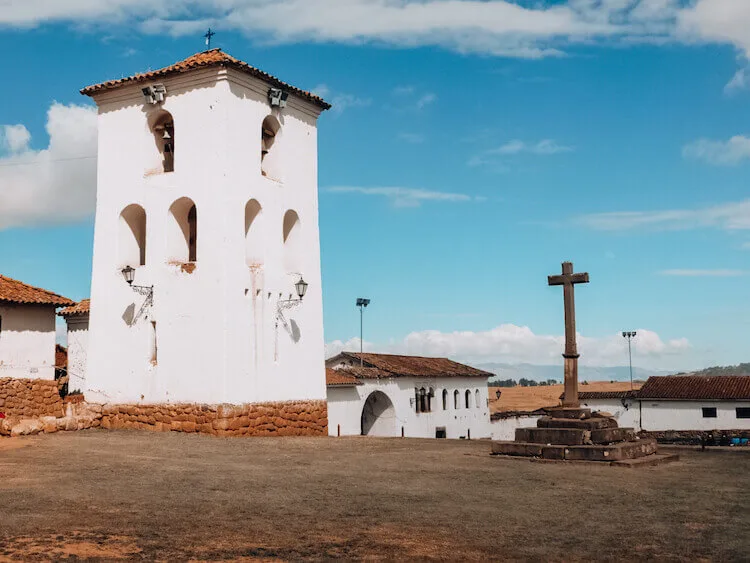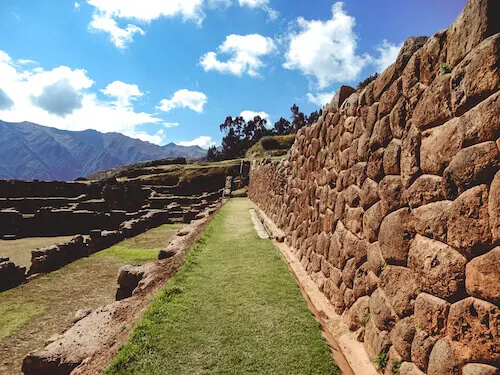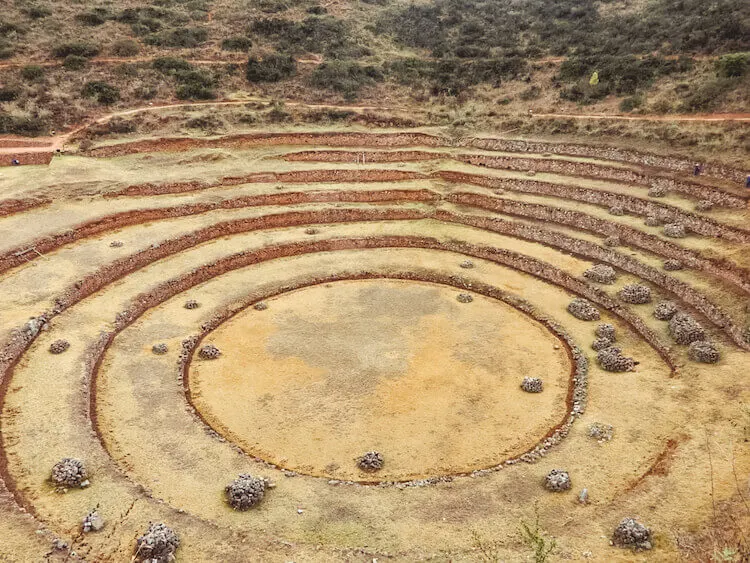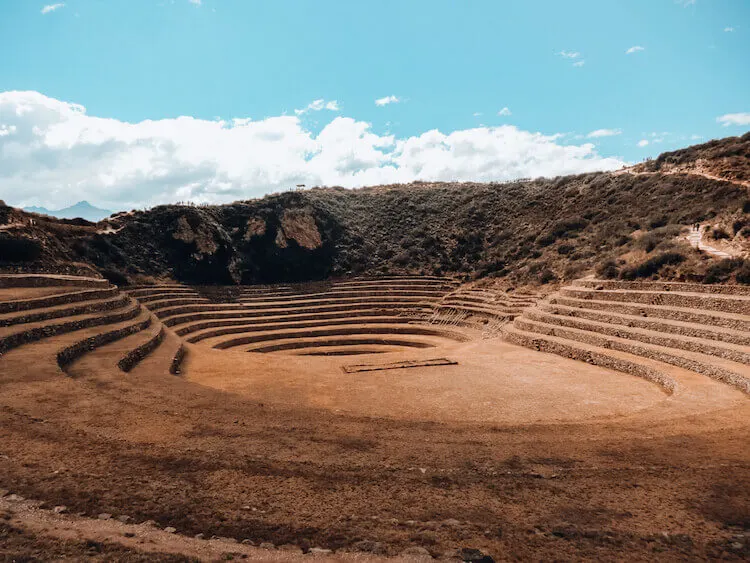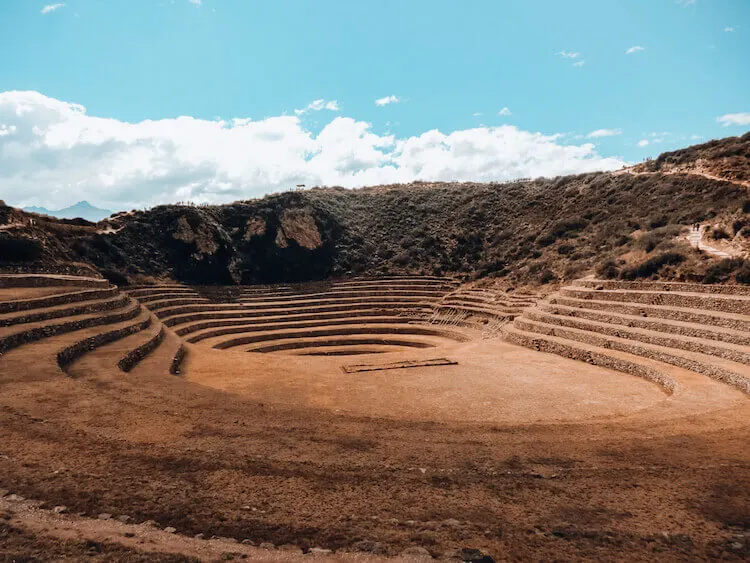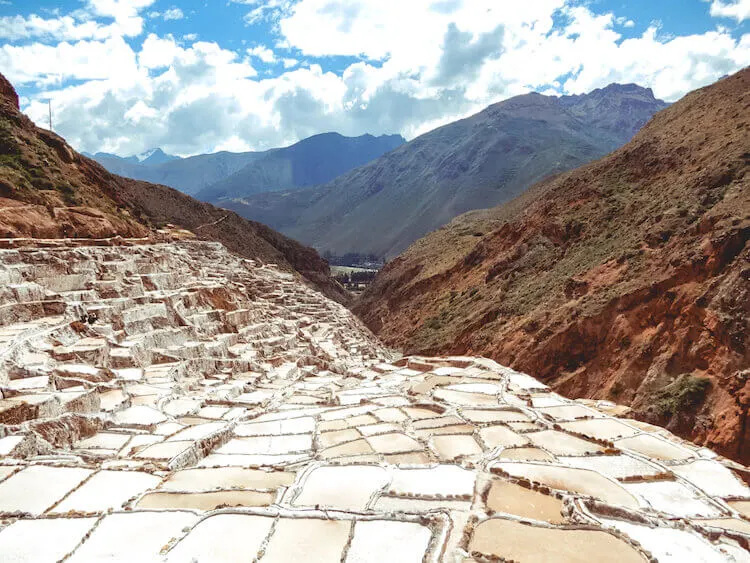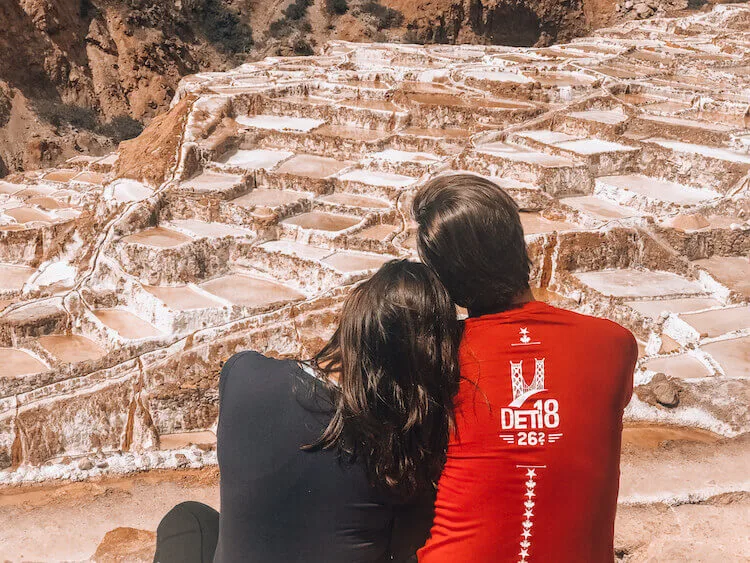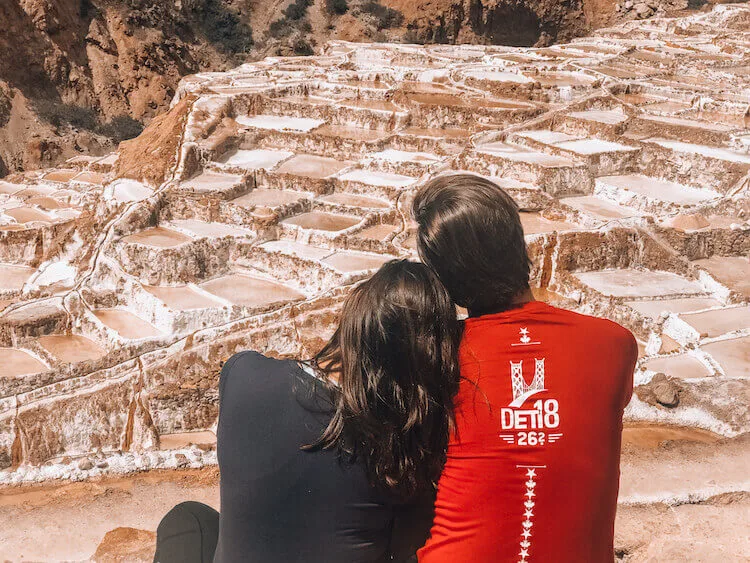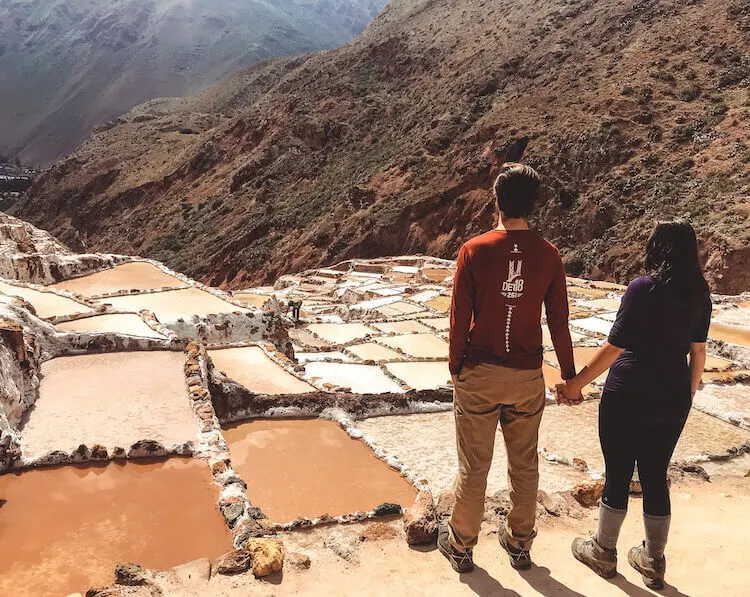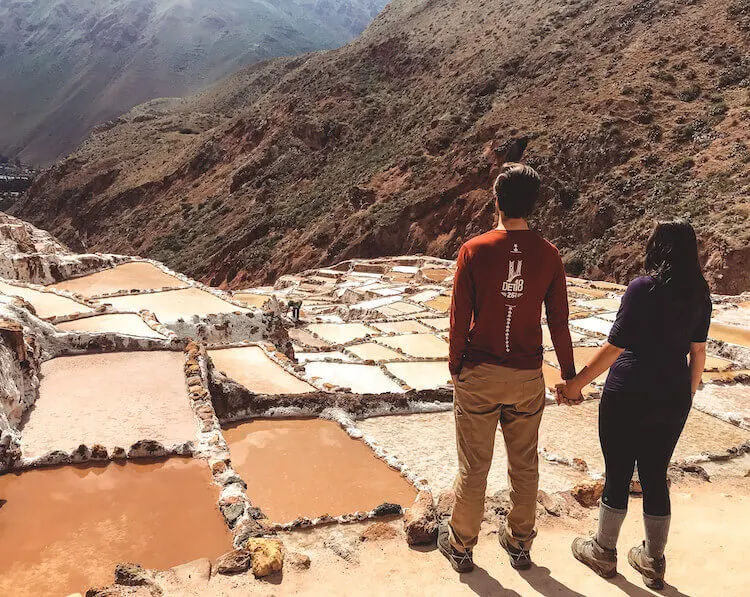 Then, the number one thing to definitely see in the Sacred Valley: Maras Salt Mines. These salt pools funnel in saltwater and it is dried and washed 3 times before it looks more like the table salt that we're used to. And they've been around for over 500 years! Taking photos around it was fun and seriously beautiful, but you definitely want to snag a few salt bags to take home as well as a dark chocolate and salt bar!
After Maras, you'll head to Ollantaytambo to admire the ruins while climbing up the steep steps, before embarking on your train ride to Aguas Calientes, the town at the base of Machu Picchu. Grab a quick dinner and head to bed early before your amazing day tomorrow!
Where to stay: Jaya Machupicchu Hotel. Centrally located, this hotel is stunning. The room includes a large bedroom with a wonderful Jacuzzi bathtub, perfect for relaxing after a day of exploring the Sacred Valley. They also have free breakfast that is full of goodies before your early day going to Machu Picchu.
Read reviews and book Jaya Machupicchu Hotel on TripAdvisor | Booking.com
PS- The tour above includes your hotel in Aguas Calientes.
Day 9: Admire Machu Picchu
This is probably the reason most of us want to visit Peru, right? We've seen thousands of photos on Instagram of this magical destination and thought to ourselves, "We need to see this at least once!" Us too. And the best time to go is as early as possible.
There are many rules to visiting Machu Picchu these days, including a cap on the number of daily visitors, how long you are allowed to stay, etc. So book in advance. We chose the 7 AM time to enter the ruins, arriving at our bus stop at 6:15 AM. And while it was an early wake-up call, it was definitely worth it. We arrived in time to take lovely photos without the crowds!
We spent a few hours admiring the scenery, watching the sun creep up over the sky, wandering the ruins, and learning about the various temples, houses, caves, and more that comprise this sacred city. It was a day I will never forget, and it definitely was amazing!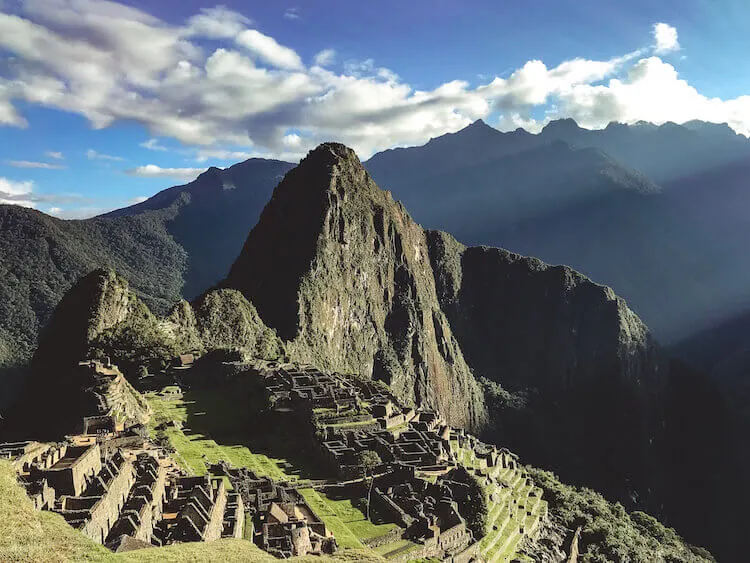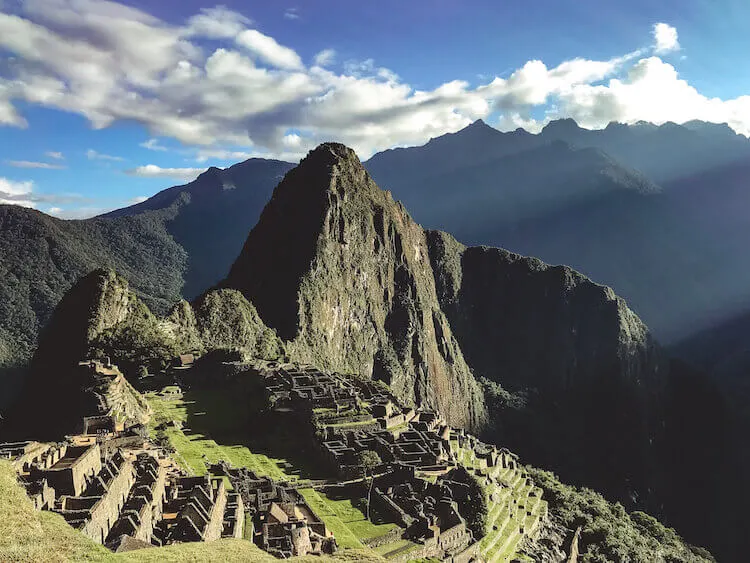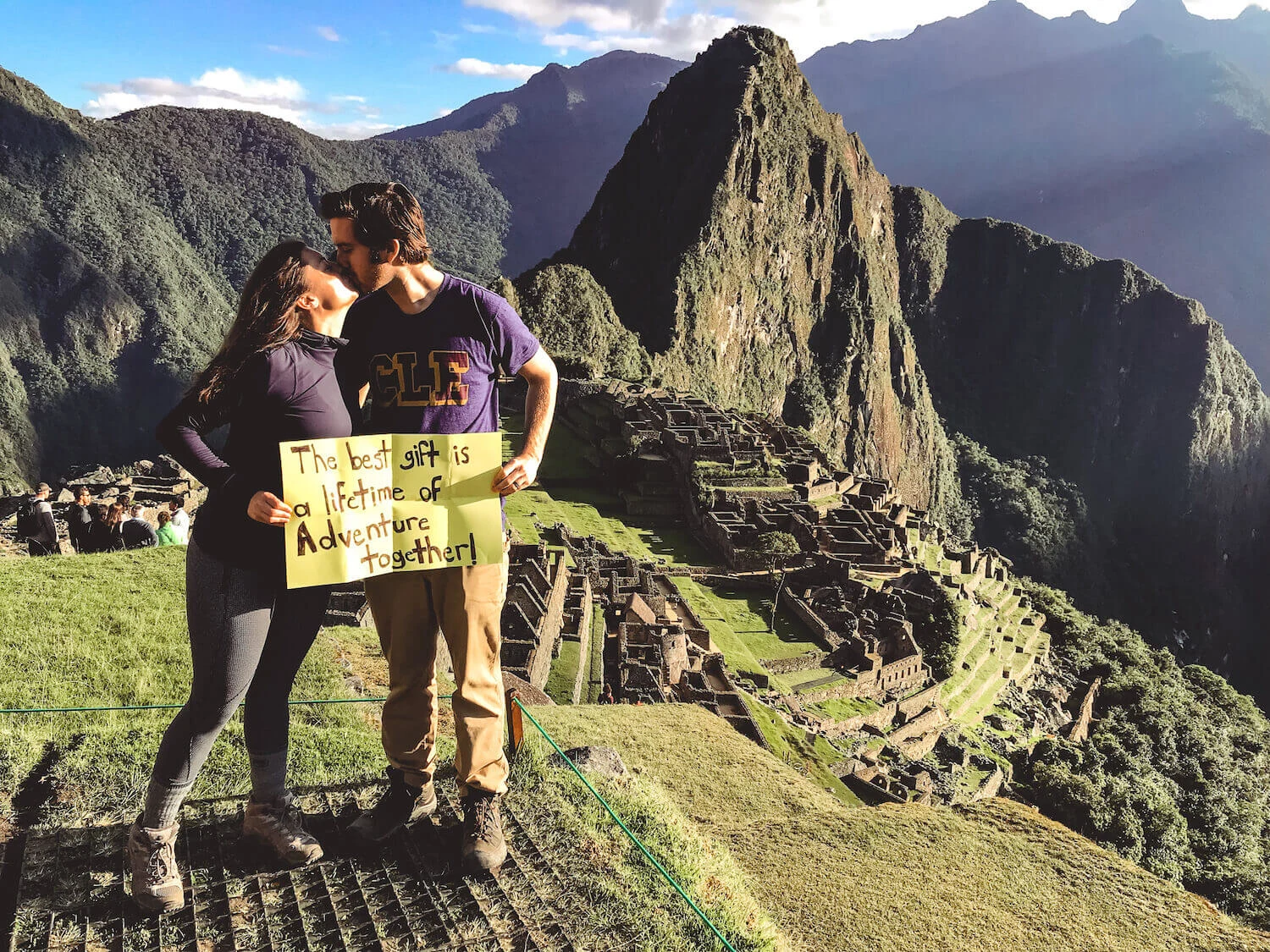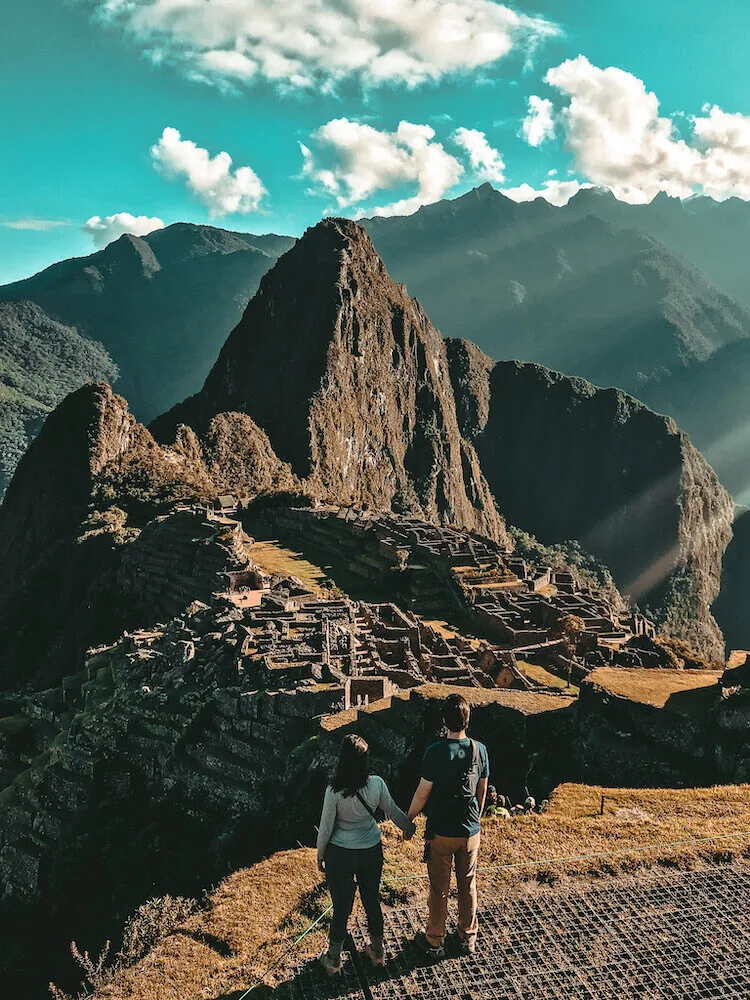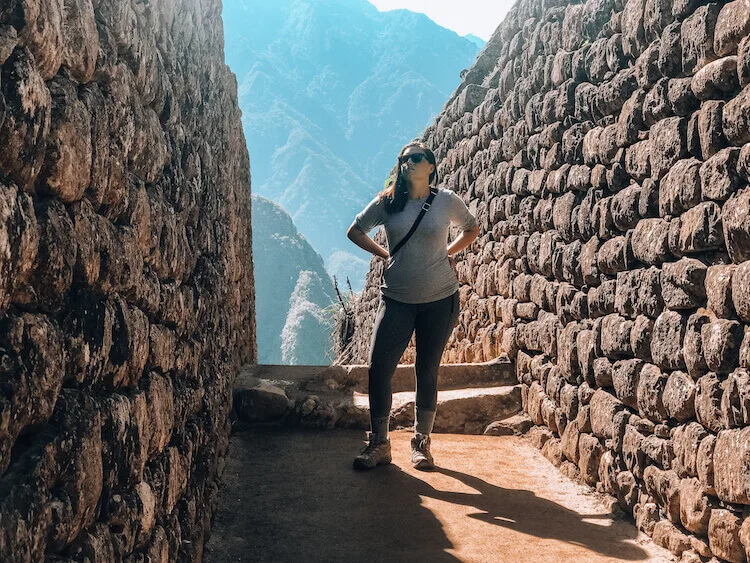 Post Machu Picchu, it's time to head back to Cusco and Rumi Wasi for the evening. And this time, you'll want to call it an early night, as the following day you'll get up SUPER early!
Day 10: Your Last Day in Peru is Perfect for Hiking Rainbow Mountain
After you've spent the last several days in Cusco and the Sacred Valley, you should be much more adjusted to the altitude. I recommend doing the Rainbow Mountain hike last because the altitude here is much higher. It is around 15,000 feet or 4,500 meters high.
We went with Flashpacker Connect, as they originally made a name for themselves by being known as the first ones to reach the Rainbow Mountain trail each day. And when I say it is an early day, I mean it.
We awoke at 1:45 AM for our 2:10 AM pick-up time, where we drove 3 hours to the start of the hike before the sun was even up. The sun slowly rose as we finished breakfast and started on our journey alone. We were the absolute first ones on the trail. We were lead by a couple of adorable Australian Shepherd dogs who eventually grew tired of our slow pace and raced ahead of us.
And it is a slow climb. It isn't a particularly challenging hike terrain-wise, but the altitude will definitely get you. We had to take several breaks to catch our breath. But it was well worth it! No, we weren't the first to the top; people who rode on horseback got there before us. But it was much less crowded than had we left later on! We took so many photos and sat overlooking the mountain for a long time before heading back.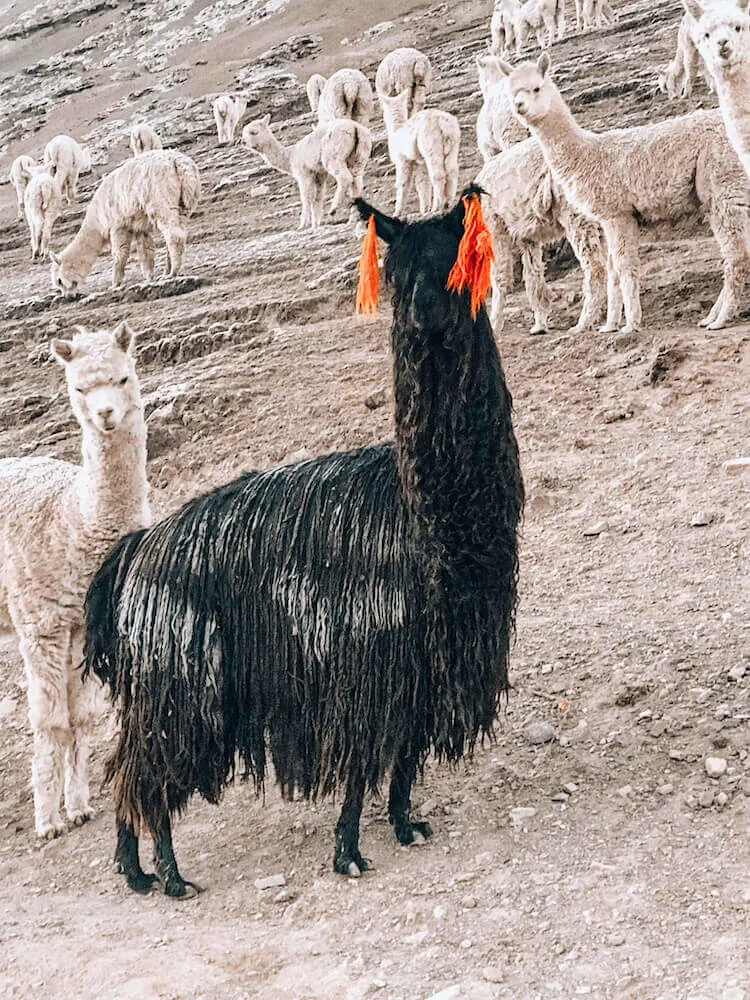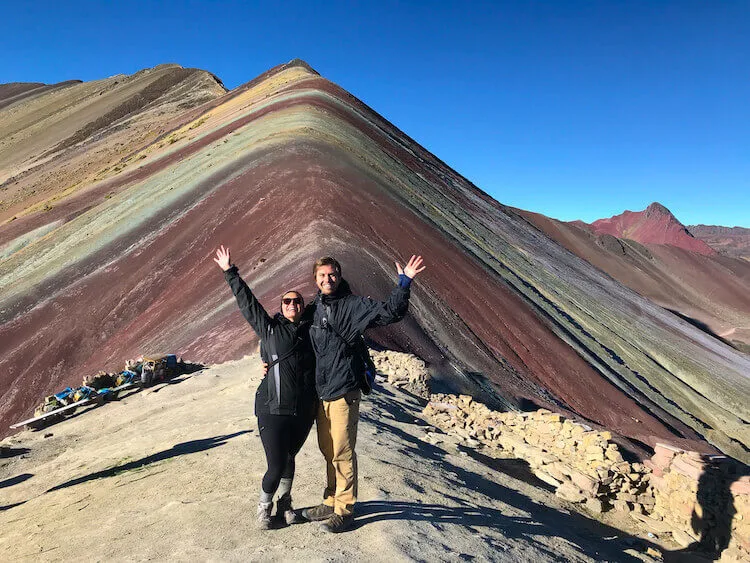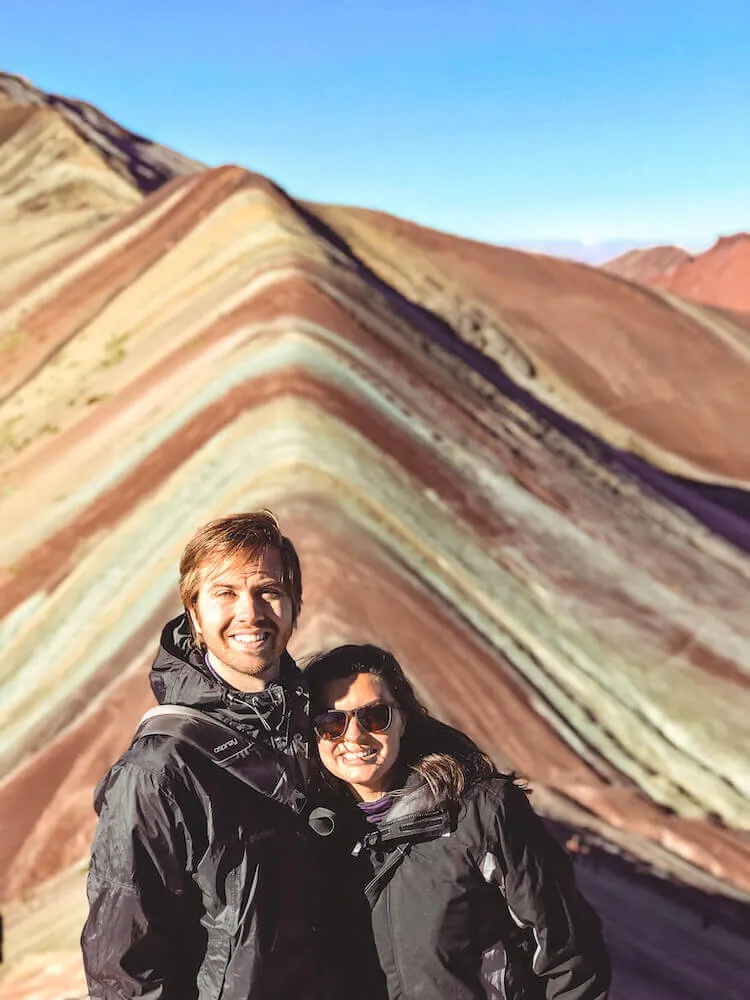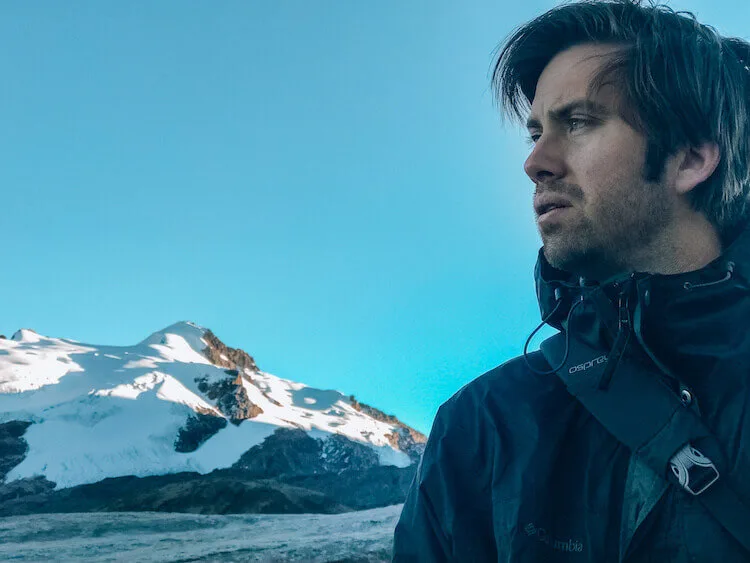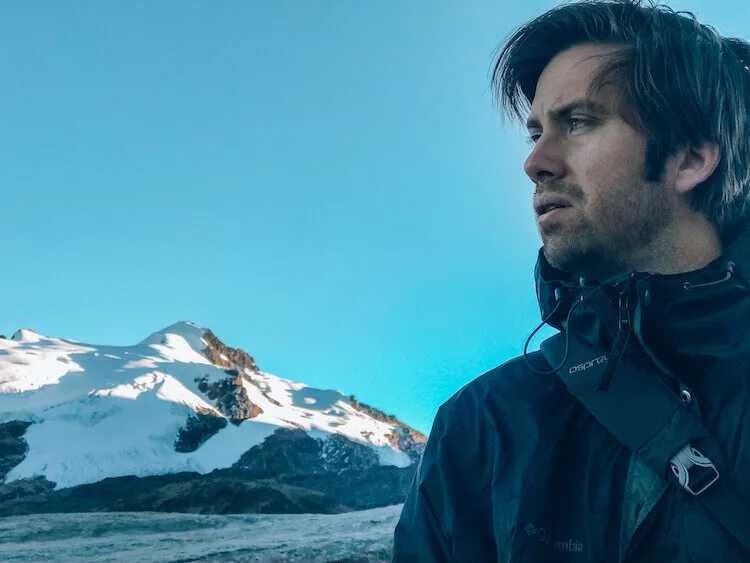 On the way down, we saw hundreds of hikers on the trail and the mountain was completely packed. So definitely go early with Flashpacker Connect for unobstructed views and getting there before the crowds!
After Rainbow Mountain, spend the remainder of the day (we got back to Cusco around 1:30 PM) exploring Cusco before flying home the following day!
If You Have More Time in Peru:
If you're lucky enough to have more than a 10 day Peru itinerary, here are some great suggestions:
Lake Titicaca– Explore this mysterious lake with floating islands.
Arequipa– the second largest city in Peru and surrounded by 3 volcanoes. Visit the historical sites, markets, and admire the architecture in this city.
Spend more time in the Rainforest– Dive deeper into the Rainforest, either with extra days at the lodge you've chosen or head to another area to explore!
Huacachina– Visit the sand dunes and oasis of Huacachina, learn to sand surf, or take a dune buggy! Also, be sure to visit a Pisco vineyard! This is a great day trip from Lima too!
Ballestas Islands- Take a day trip from Lima to the Ballestas Islands to witness sea lions, seals, and Humboldt penguins.
Hike the Incan Trail- If you have 4 extra days to spare, why not hike the Incan trail, taking in the sites along the way?
Colca Canyon- See condors in action in one of the deepest canyons in the world!
Nazca Lines- Fly over these pre-Colombian geoglyphs comprised of animals, plants, and various other figures! Book your flight over the Nazca Lines here!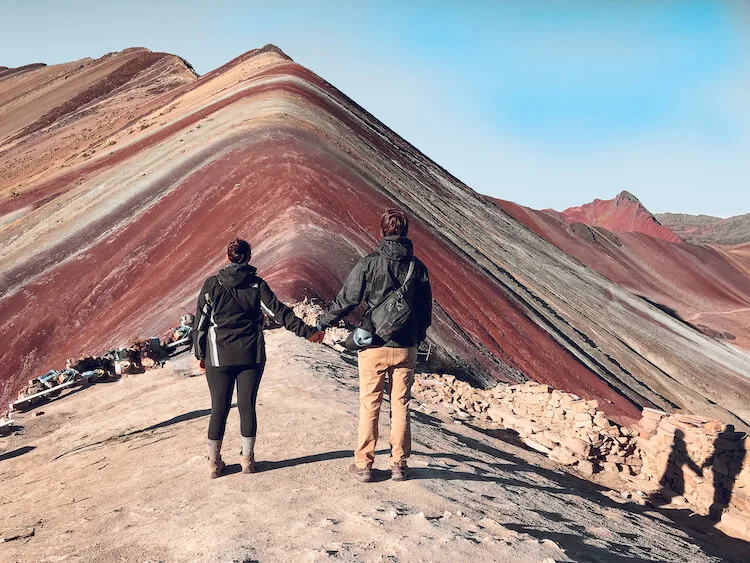 Best Time to Visit For a 10 Day Trip to Peru
Let's chat about when to visit Peru. Peru's weather is split into two seasons: dry and wet. The cooler, dry season is typical during their winter (May through September) and the warmer, wetter season is October through April.
We visited in May and got so lucky with the weather! It only rained one day for one hour as we were leaving the Amazon. I recommend visiting the rainforest when it is dry season otherwise you may be stuck at your lodge all day with no animal sightings. It is also ideal to travel in winter for better weather in the Sacred Valley too.
The only downside to traveling in the dry season is that it is much more crowded. Opt to spend your 10 days in Peru in May or September before the crowds take over or as they are starting to leave. And plan early for better deals!
Perfect 10 Day Peru Itinerary Tips
Before your 10 day Peru itinerary, here are some top tips to make your stay perfect!
1. Travel insurance is great for international travel! We use World Nomads and absolutely love them! They provide easy to understand, non-hassle quotes at very affordable prices!
2. Check out our 10 Days in Peru Cost article for more information on how much to budget for Peru!
3. For a complete carry-on packing guide to Peru, we've got you! We managed to travel carry-on only while doing all of the things above. Yes, it was challenging, but this guide will help you pack the right stuff! And we even saved room for some incredible and unique Peru souvenirs!
4. For cheap flights to Peru, we love Skyscanner. It combines all airlines for the real best deal. You can also set price alerts to book when the price drops!
5. For hotels, we love Booking.com and TripAdvisor. They find the best deals and are perfect for looking up ratings and reviews.
6. Find the perfect day trip on Get Your Guide! They have tours ranging from a few hours to even a few days!
7. For car rentals, Skyscanner is our favorite.
8. Planning a Peru honeymoon? We have a Peru honeymoon guide and tips about June honeymoon destinations (hint Peru makes the list!) too!
10 Days in Peru is Wonderful
And there you have it: the perfect 10 day Peru itinerary. Peru is quickly becoming one of the best countries that we have ever visited. Explore the highlights of the Amazon, Sacred Valley, and even the exciting, modern city of Lima and you'll see why Peru is a country many love to visit time and again.
Have you visited Peru? What is your favorite place to visit there? What are your thoughts on this 10 day Peru itinerary? Let us know in the comments!
Love the 10 Day Peru itinerary? Pin it here!