Some posts on this site contain affiliate links, meaning if you book or buy something through one of these links, I may earn a small commission (at no additional cost to you!). Read the full disclosure policy here.
---
I'm not going to lie to you: packing for Peru in a carry-on for our 10-day trip was probably the most challenging packing experience we've ever had. In that time frame, we were planning to explore the city of Lima, spend 4 magical days in the Amazon Rainforest, wander the streets of Cusco, and hike around the Sacred Valley, Machu Picchu, AND Rainbow Mountain. Crazy, right?
Do you know how vastly different those areas are climate-wise? Probably. Why else would you be hunting frantically around the Internet for a good packing list? I know we certainly were. The only issue with many packing lists we found was that it didn't really talk about packing for only a carry-on.
We hate checking bags, mostly because we don't like paying for it, but also because of the all-too-common trend of airlines mysteriously losing bags. Nobody has time for that mess! Instead, we have the perfect packing list for Peru for both men and women that you can feel free to copy!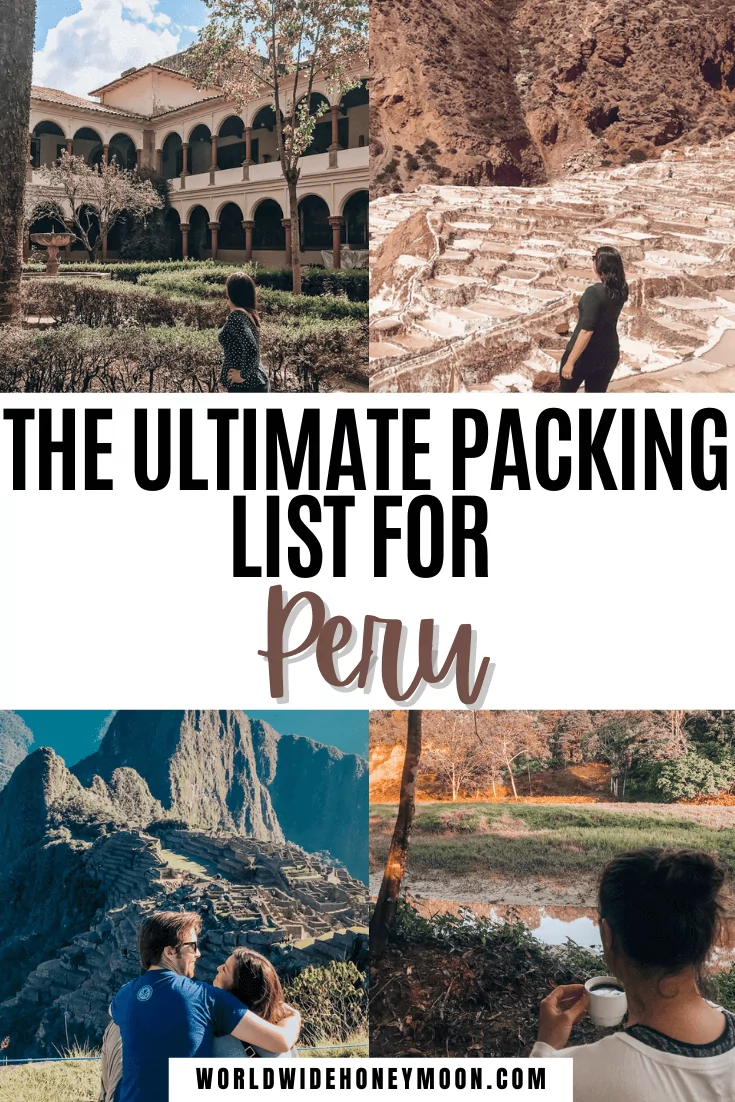 The Ultimate Male and Female Guide to Packing for Peru
What to Wear in Peru
Let's start with the most basic thing: clothes. What do you wear for each of those activities I listed above? We did travel to Peru in May, which is during the dry season. However, it's important to always pack for any weather in Peru because it can be unpredictable at times.
Here is the Peru clothing packing list broken down for both men and women based on the area that you're traveling to!
Women's Basics for Everywhere:
2 basic bras
2 sports bras
7 pairs of underwear
4 pairs socks (for Keds or sneakers)
1 pair of Keds or comfortable and stylish walking shoes
1 bathing suit (you never know if you want to go swimming in a hotel pool)
1 dirty laundry bag
Men's Basics for Everywhere: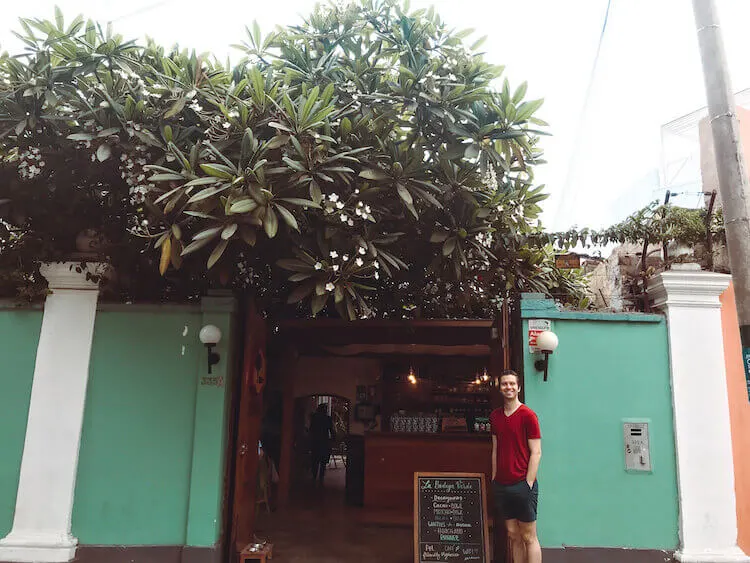 Lima Packing List
Even though Peru is near the Equator, Lima weather is surprisingly mild thanks to the Humboldt Current. Lima is actually a coastal desert with little rain. So when it comes to packing for here, it is similar to packing for mild spring/summer weather in the US.
Also, people dress stylishly in Lima, and while we think wearing scarves and jackets on a 70ºF (21ºC) day seems crazy (we live in Cleveland), that is super normal there!
*We wore our Keds and loafers during our time in the cities.
Women's Packing List for Lima:
Men's Packing List for Lima:
Cusco Packing List (Or Other High Altitude Cities)
Cusco has a totally different climate from Lima, thanks to its higher altitude. So when it comes to what to take to Peru, definitely pack warmer clothing for Cusco.
Temperatures throughout the year are between 66-70ºF (19-21ºC) during the day and drop to 33-45ºF (1-7ºC) at night. So while you may be comfortable during the day, you'll want to cover up at night.
Women's Packing List for Cusco:

Men's Packing List for Cusco: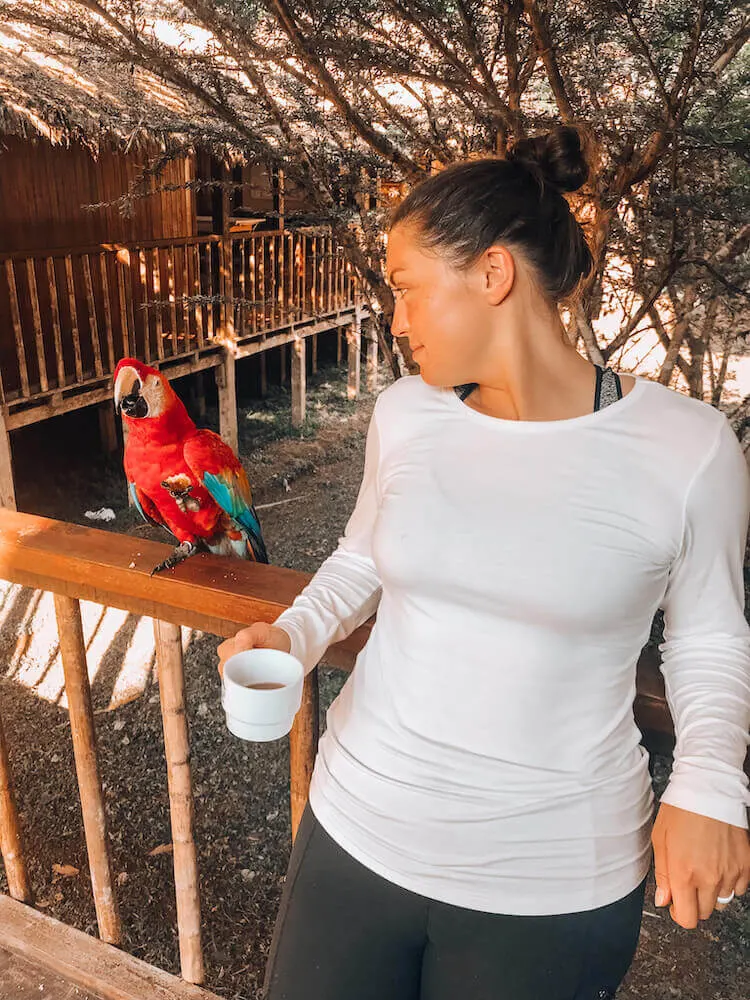 Amazon Rainforest Packing List
So during our time in Peru, we did Lima first, then spent 4 days in the Amazon, and it was so hot that we welcomed the relief of cooler weather in Cusco. The Amazon Rainforest is very warm.
Temperatures in the Amazon Rainforest in Peru are consistently between 85-91ºF (29-33ºC) during the day and 64-72ºF (18-22ºC) at night.
BUT… while you think you want to wear only shorts and t-shirts, think again. The mosquitos and other bugs can be relentless. So while it can get really hot during the day, you'll want to wear lightweight long-sleeved clothing to prevent bug bites and lots of bug repellant.
Also, being the rainforest, you can expect some rain. And while we got super lucky and didn't have much rain while we were there in May, it helps to always pack for the weather just in case.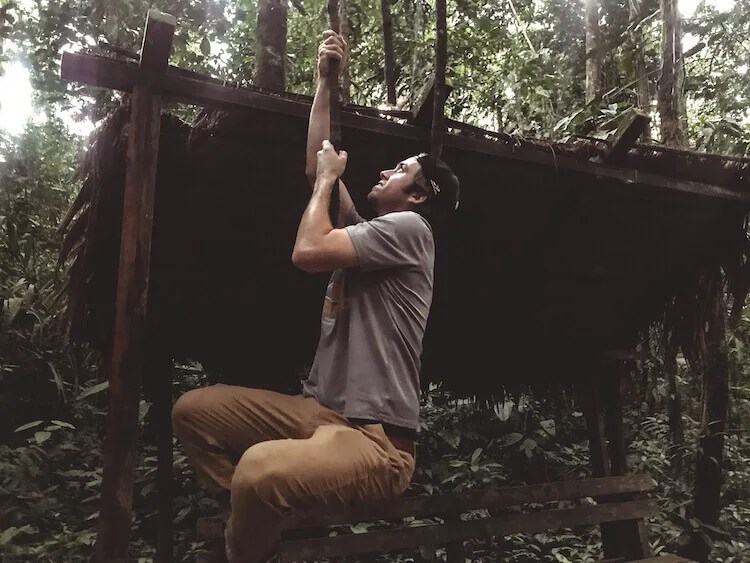 **You'll reuse a lot of these things for hiking in the Sacred Valley and Rainbow Mountain. We washed everything we'd worn when we got to Cusco so we didn't have to pack double of everything for the hiking later on.
Women's Packing List for the Peruvian Amazon:
Men's Packing List for the Peruvian Amazon: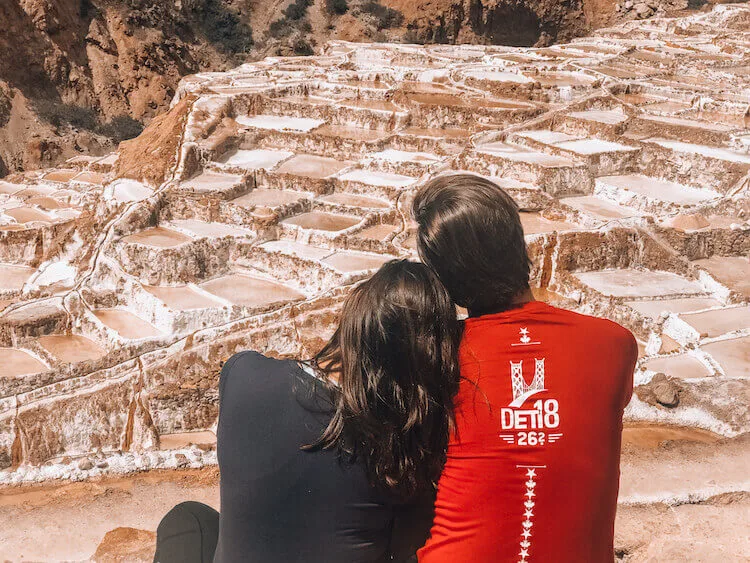 Machu Picchu, Sacred Valley, and Rainbow Mountain Packing List
For Machu Picchu and the Sacred Valley, we ended up taking a 2 Day/1 Night tour rather than doing a full-blown trek. I'll include a quick list of what else to pack for trekking too. It should be pretty similar as many companies include camping equipment and such.
Machu Picchu and the Sacred Valley are actually at a lower altitude than Cusco, but it can still be pretty chilly so dress accordingly. Temperatures range from 55-75ºF (13-24ºC) throughout the year. It can also rain quite a lot, so be sure to pack for that.
Also, Rainbow Mountain can be really cold. There may even be snow. So definitely be prepared and pack for it. We went in June and wore a ton of layers at the start of our hike when it was below freezing.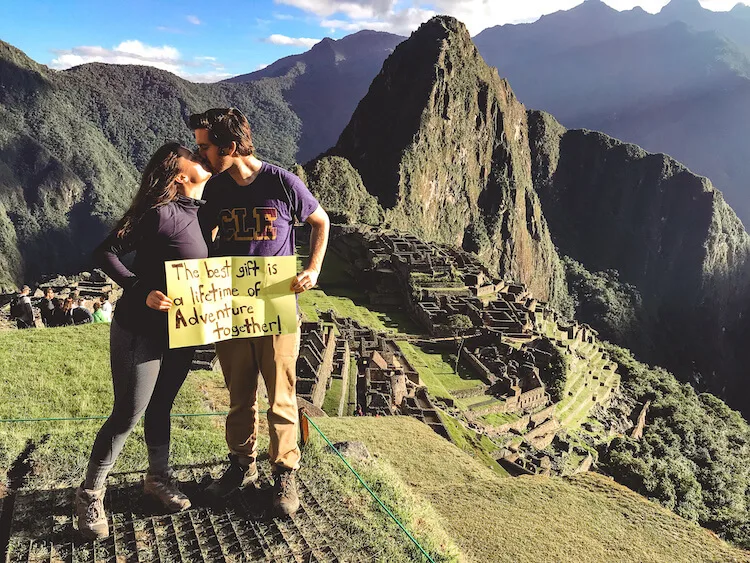 Women's Packing List for Machu Picchu, the Sacred Valley, and Rainbow Mountain:
Men's Packing List for Machu Picchu, Sacred Valley, and Rainbow Mountain: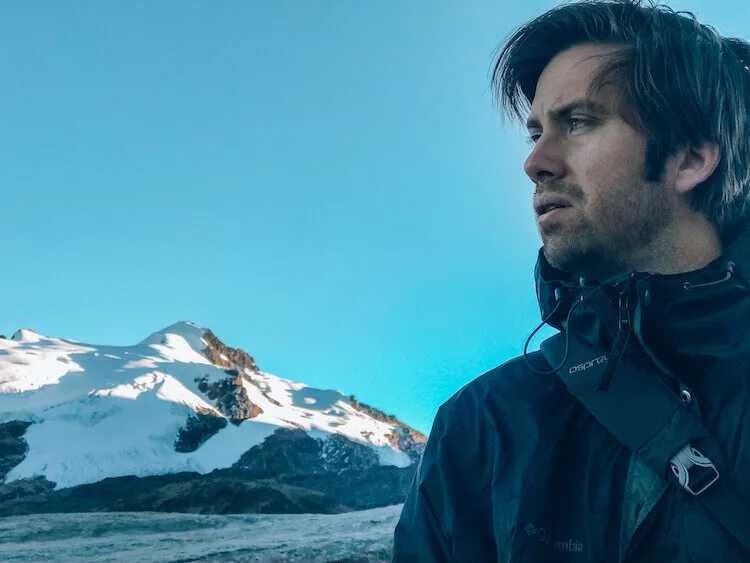 What to Wear if Multi-Day Trekking in Peru
This shouldn't be too different, as most of the time the company you will probably go with has the essentials already available, but just in case, here is an idea of what to bring:
Hiking boots and socks
1-2 pair thermals for under your hiking pants or thermal leggings
Waterproof bags
Camping gear (should be provided)
Walking sticks (may be provided)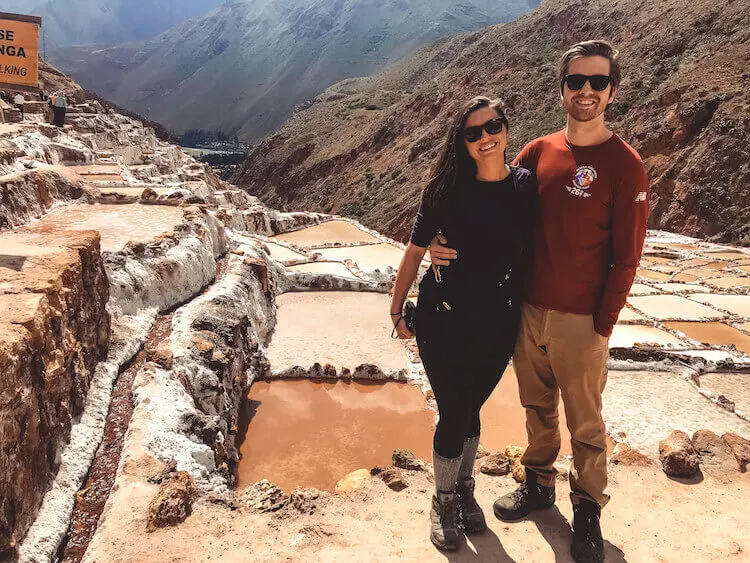 Toiletries to Pack for Peru
So now that you know what to wear in Peru, it is time to think about what to pack for getting ready in the morning.
Women's Toiletry Packing List for Peru:
Pads/tampons/cup. It's not that pads and tampons can't be found in Peru (I was lucky enough to start my period at the end of our trip and totally forgot to pack some), but if you have a preference of brand back home, just bring some with you.
Deodorant
Brush
Any makeup or under 100ml facial/hair products. I love Bumble & Bumble's All-Style hair cream.
Men's Toiletry Packing List for Peru:
Deodorant
Any additional under 100ml facial/hair products. Chris tames his mane with Tresemme hair spray. It's no Steve "the hair" Harrington, but it's pretty great.
Toiletry Packing List for Both:
Shampoo, conditioner, and soap. Forget this if staying in hotels.
Face wash and face lotion
Razor
Teeth stuff: floss, toothpaste, and toothbrush
Insect Repellant. We LOVE Badger Balm. It's all-natural, DEET free, and it works.
Whether you're in the Amazon or hiking in high altitudes, the sun can be crazy so bring a good sunscreen!
Condoms
Cloth face masks for the plane (you'll thank me later)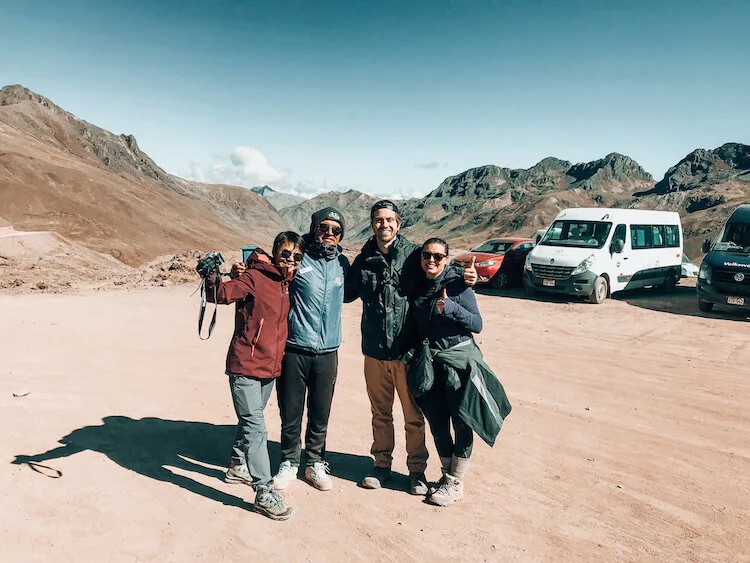 First Aid Kit to Bring to Peru
It is smart to bring a first-aid kit on your travels, especially if you're planning to go hiking, eat street food, etc. Here is what we took for our trip:
Medicines to Pack for Peru:

OTC pain reliever/fever reducer
Antacid
Anti-diarrheal
Laxative
Allergy medicine
Motion sickness medicine
Cough drops
Emergen-C tablets
Prescribed medications: We had an antibiotic, altitude sickness medicine, antimalarial for the rainforest, and any other prescription medicines that we normally take (definitely pack the prescription or keep in the original RX bottle). Definitely, check with a travel clinic or doctor to see what you need.

Other First-Aid Items to Pack for Peru:

Bandages
Gauze
Surgical tape
Antibiotic ointment
Hydrocortisone cream
Antiseptic wipes
Tweezers
This sounds like a lot, but we managed to pack it all into a smaller, make-up sized bag. We kept prescription medicines in their original containers but put the other medicines in small, Ziploc bags.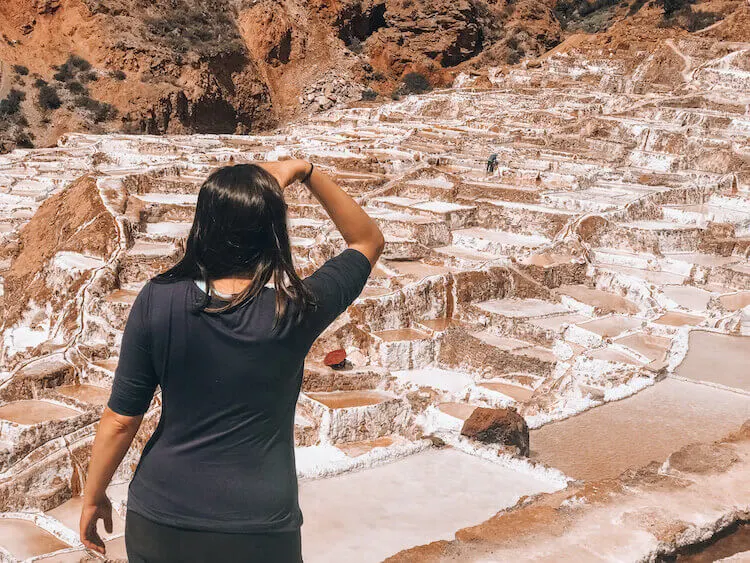 Gadgets to Bring to Peru:
When it comes to packing for Peru, you'll definitely want to remember to bring these things:
Camera, charger, and memory cards- we love our lightweight and easy-to-use Nikon Coolpix!
GoPro, charger, and memory cards- this is optional. We don't do YouTube, so we take video and then never do anything with it. If you plan to, great, if not, I'd leave at home.
Phone and charger- Camera phones like the iPhone XS are so great for taking photos!
Headlamp with batteries (unless you get one that charges) for hiking in the early morning
RIFD blocking wallet
Binoculars for the Amazon Rainforest
Packing cubes to stay organized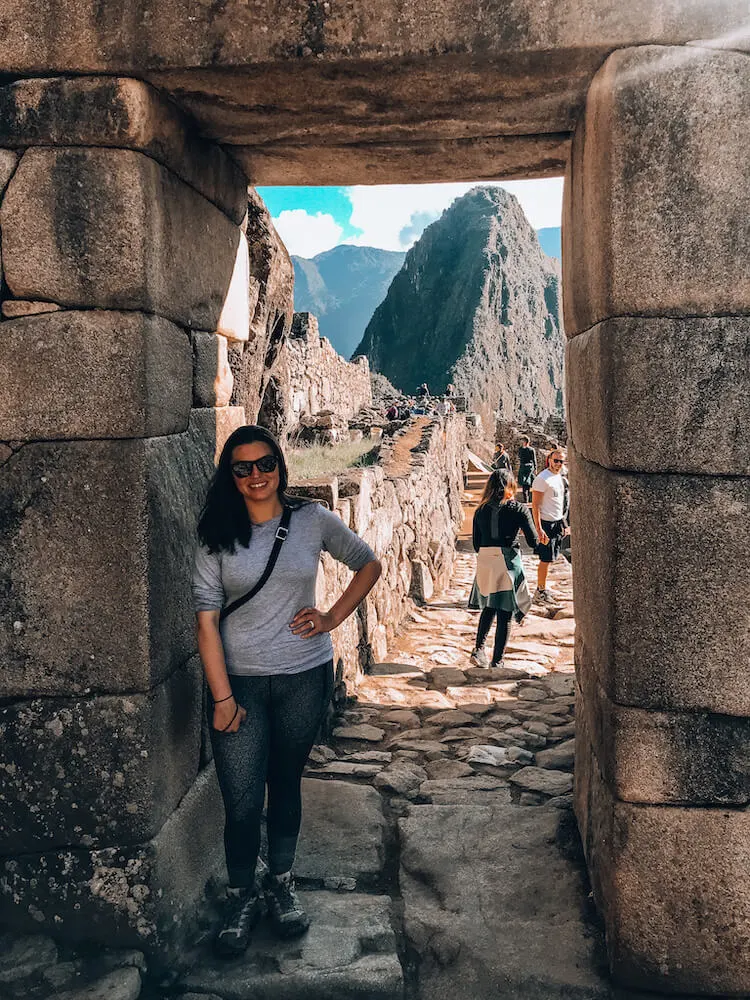 The Official Stuff to Pack for Peru:
Don't forget to pack these official items for your trip to Peru!
Passport
Yellow Fever Vaccination Card- We never got asked about it, but we had it just in case.
Copies of Passport, ID, travel insurance, tickets and confirmations, and itinerary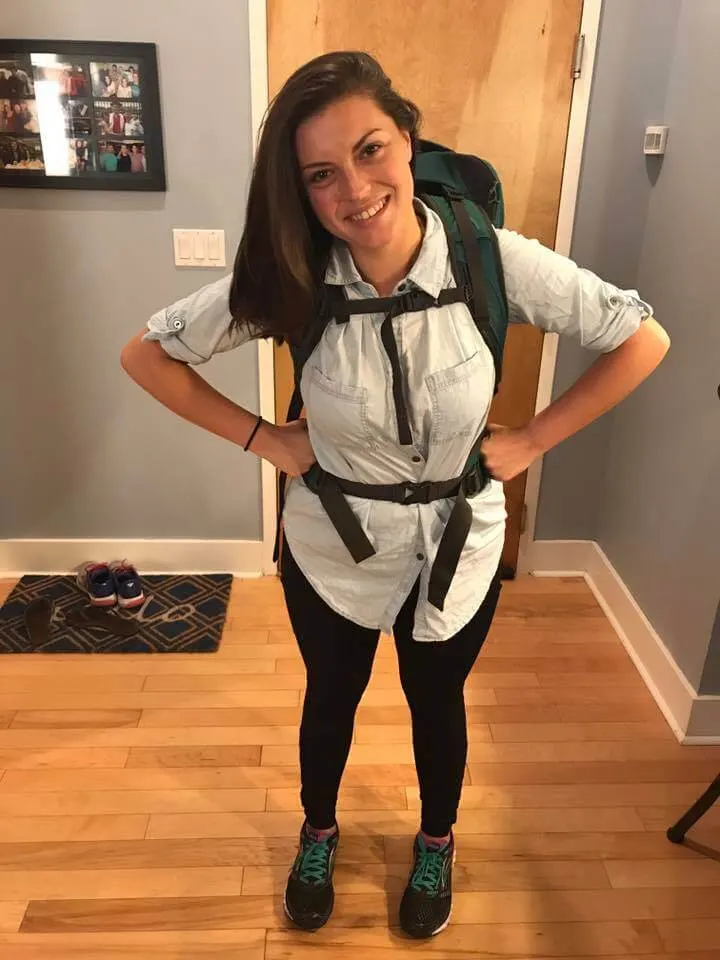 Pro-tips for Packing For Peru in Just a Carry-On:
I know this seems like a lot of stuff. I marked outfits that we re-wore, especially for the rainforest and hiking in Peru. So in total, we really didn't bring that much, which completely fit into our carry-on Osprey Farpoint 40 travel backpacks and our personal items (I had my anti-theft purse and Chris wore his Daylite Sling). We even had room to take home several, small souvenirs on the way home.
Trust me guys, you've got this! Here are some helpful tips for packing carry-on only for Peru:
Only pack 7 days worth of clothing and find time to do laundry at some point! We do this for no matter how long we travel!
Many items can be re-worn. If you didn't sweat much in it or it isn't dirty, you can definitely re-wear things like jeans, t-shirts, etc.
Learn to mix and match!
Pack basics. Don't pack for every tiny "what if" moment. Stick with basic shirts you can style up with scarves, etc.
Bring 1 or 2 nicer items maximum. How often are you really going out to the fanciest restaurants? It is okay to re-wear if need be, nobody else will know.
Check the weather of each destination and see where you can re-wear clothing.
They have things there! If you forget something, chances are you can buy it there, so don't panic.
Double-check airplane size and weight requirements for luggage. Sometimes you may have the right size bag, but then you have to check the weight.
Wear your heaviest items. On the plane, we wore our hiking clothes plus our jackets or at least carried our jackets.
Even if you aren't checking a bag and need baggage insurance, don't forget travel insurance, just in case of illness, emergency evacuation, etc.! We love World Nomads and used it for Peru!
No matter what, you can definitely do this. Yes, it was our most challenging packing list we've ever made, especially with the various climates we'd visit in just 10 days, but we managed, and we know you probably can too!
What do you think of this packing list? What would you add or take off? Let us know in the comments!
Want to check out more Peru posts? Check these out:
Want more packing guides? Check these posts out:
Pin it here!