Some posts on this site contain affiliate links, meaning if you book or buy something through one of these links, I may earn a small commission (at no additional cost to you!). Read the full disclosure policy here.
---
Machu Picchu will always be a place that inspires. Ancient Incan architecture glimmers in the rising sun while Huayna Picchu Mountain towers over in the distance. Wandering along the old, stone buildings can make you feel the energy of the past. It truly is breathtaking. And while hiking the Incan trail for several days may make the view even more exciting, many of us with a short amount of time in Peru want to make the most of it. So if you're like us and only have one day to spare for the "Lost City of the Incas" here is the perfect Machu Picchu Itinerary for you.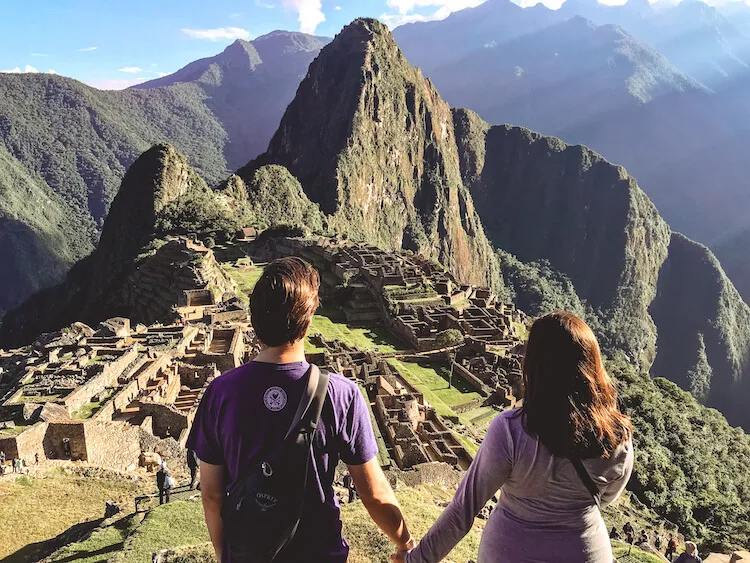 Machu Picchu Itinerary for One Day (and Night):
Getting to Aguas Calientes
Before you make the trip to Machu Picchu itself, you need to get to the base of the mountain. And the closest city to Machu Picchu is Aguas Calientes. It is pretty easy to get to Aguas Calientes thanks to Inca Rail and Peru Rail. Both trains can be taken from Cusco or Ollantaytambo with Peru Rail also having a station in Urubamba that goes to Aguas Calientes. They also run at various times of the day.
The most popular route is from Ollantaytambo to Aguas Calientes that takes about 1.5 hours, but you could also take the train directly from Cusco for about 3.5 hours. What I recommend is to tie in Machu Picchu with a day trip to the Sacred Valley first, ending in Ollantaytambo and boarding the train in the late afternoon to Aguas Calientes, and spending the night (We loved the Jaya Machupicchu Hotel and Julian Restaurant's trout)!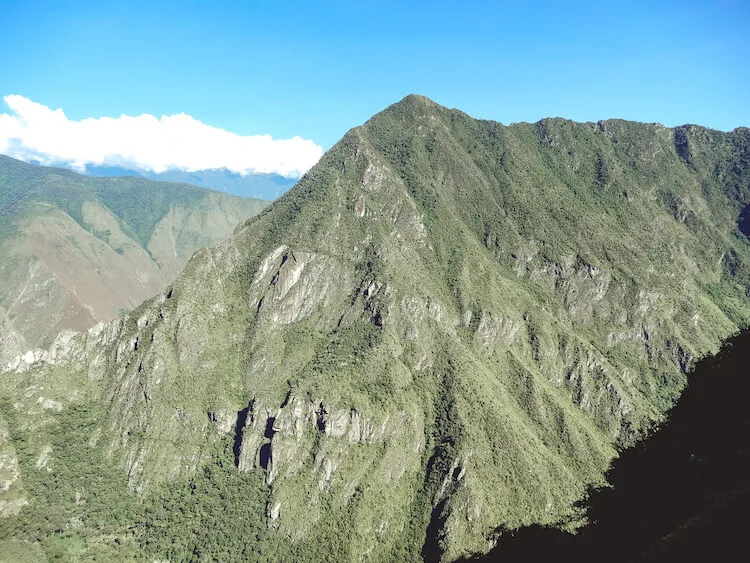 Why spend the night versus taking the train in one day? Well, to beat the crowds, getting to Machu Picchu as early as possible is key. So spend the night before so you are there for the early trip up the next day.
You could still do it all in one day from Ollantaytambo or Cusco, leaving very early in the morning and arriving late morning or lunchtime and arriving back later in the evening. However, to get to Machu Picchu early, an overnight in Aguas Calientes is best.
Here are the options for trains/cabins that go to Aguas Calientes:
Inca Rail: More expensive and luxurious. Here are your options:

Private Train: Your own private train with welcome champagne, gourmet menu, bus to the citadel, open bar, outdoor balcony, and panoramic views. Contact for pricing (aka it's really expensive).
First Class: Panoramic windows for stunning views of the Sacred Valley, outdoor balcony, gourmet meal, open bar, and bus to Machu Picchu afterward. Price over $200.
The 360º: Panoramic windows, outdoor observatory wagon, free beverages, and lunch. Price around $70-100.
The Voyager: Panoramic windows, free beverages, and snacks. Price around $60-90.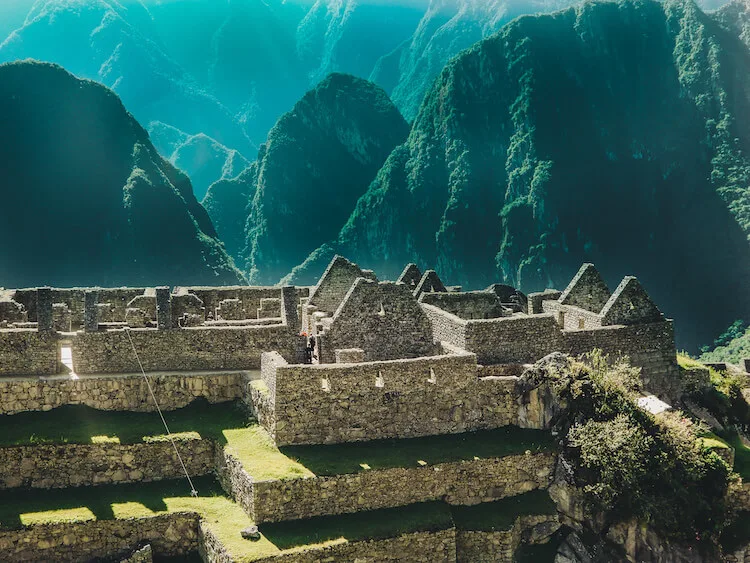 Peru Rail: Take a scenic ride through the Sacred Valley with a luxurious option or more budget-friendly train.

Belmond Hiram Bingham Luxury Train: Welcome show onboard with traditional dances, bar car, gourmet lunch, observatory car, live music, VIP lounge access at Machu Picchu train station, bus to Machu Picchu and entrance tickets, tour guide, and tea at the Belmond Sanctuary Lodge Hotel (with views of Machu Picchu). Price over $400.
Vistadome: Panoramic windows, live music, dance, fashion shows, free soft drinks, and snack. Price around $85-105.
Expedition: Panoramic windows and beautiful artwork. Price around $60-75.
Getting to Machu Picchu From Aguas Calientes
Once you're in Aguas Calientes, you need to get to Machu Picchu. There is the option of taking the hike up to Machu Picchu in the morning, which many people do choose to do from the town. It is about an hour and a half hike mainly consisting of climbing steep, stone stairs and crossing the winding roads. If you want to hike a little to get there and pay no money for the bus, this is a great option. You also can hike up really early and get there as soon as it opens for sunrise and/or beat the crowds.
There is also the option of taking the bus. The buses start as early as 5:30 AM and go until 3:30 PM with buses departing every 10 minutes for the 30-minute bus ride up. If you take the earliest bus, you'll get there as soon as Machu Picchu opens as well. It costs $40 for a round-trip bus ticket here.
Pro-tip: Be prepared for an early day should you choose to visit earlier in the morning. People will be lined up and ready for the bus, so get there about 30 minutes to an hour beforehand.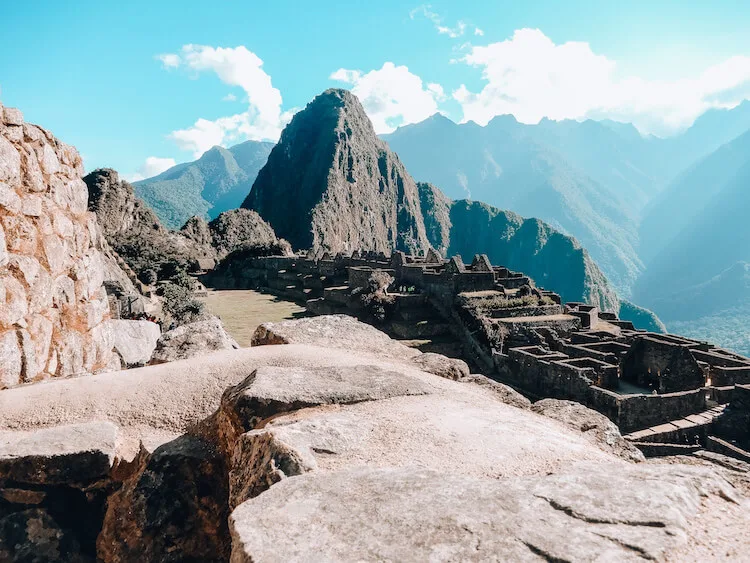 So You're Finally Here!
Pro-tip: Purchase your tickets online ahead of time if you choose to do this without a tour beforehand. They only sell so many tickets a day and you can only enter during your selected hour. In this case, purchase an early morning ticket between 6-8 AM.
Okay, you're finally here! You started catching glimpses from the hike or ride up and now it is right in front of you. And the first thing you're probably thinking is, "So where is the place everyone gets those photos overlooking the whole thing?" And the answer is: there are SO many spots! I know, I was surprised to find many lookout spots too. However, they are all up and to the left of where you're facing Machu Picchu.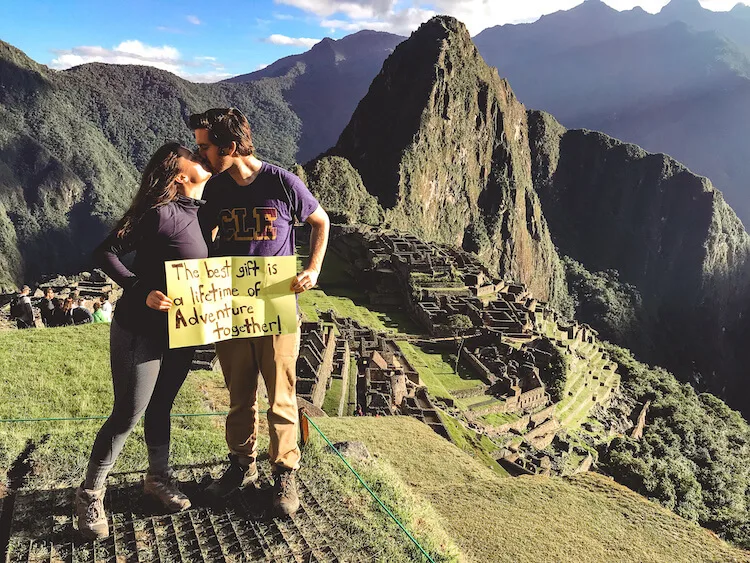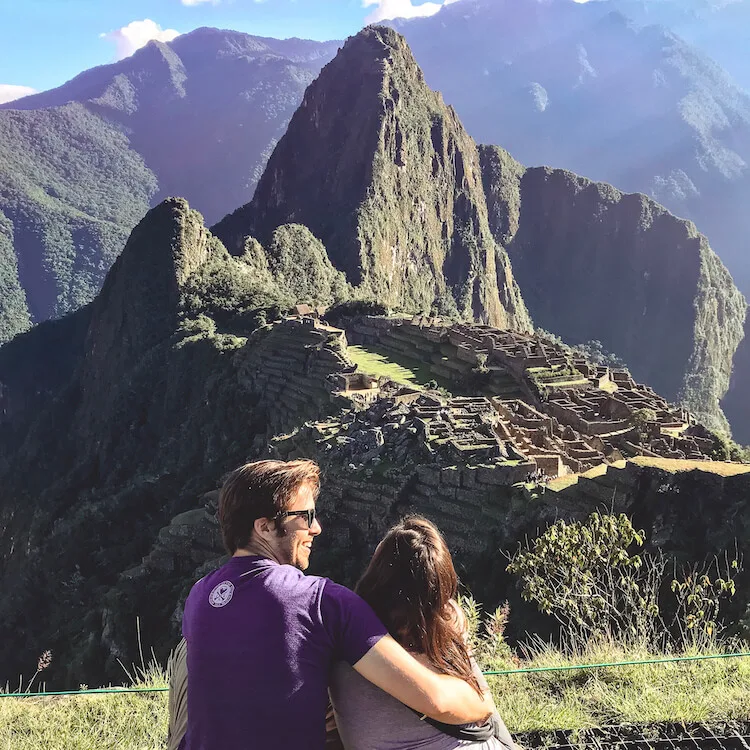 So hike up a little, and pick one of the many overlooks. And if you get there in the earlier morning, you'll definitely find a few spots without anyone else. We got in around 7 AM and had found plenty of space. I definitely recommend doing this first thing, as later in the day it gets more crowded.
And how exactly does one pose in front of Machu Picchu?
Honestly, I'm not an expert on posing for Instagram, as demonstrated by my terrible "stick the landing" pose here. However, we loved having a sign to pose with, looking away, holding hands and cuddling. Find a pose that works for you and don't be shy to take a bunch of photos, just be sure to take turns if there is a line forming.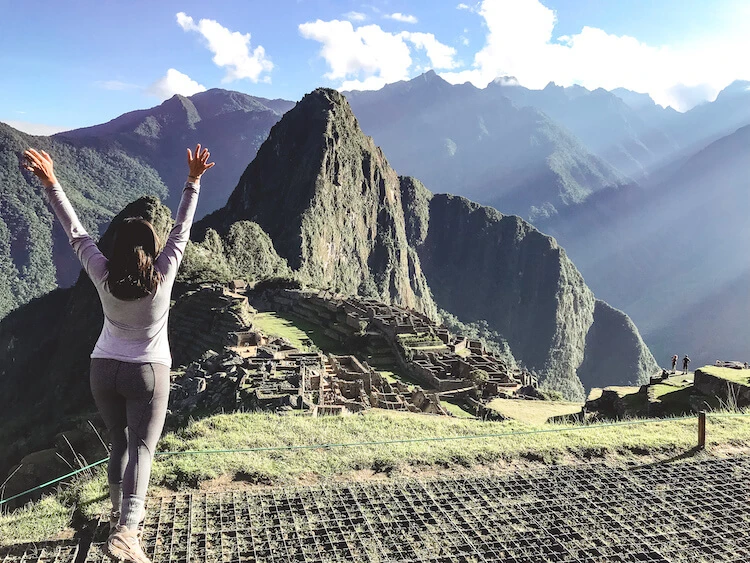 After that, hike down and explore the various temples, buildings, and more as you explore the ruins in-depth. Once you get into the ruins, you can easily stay away from crowds.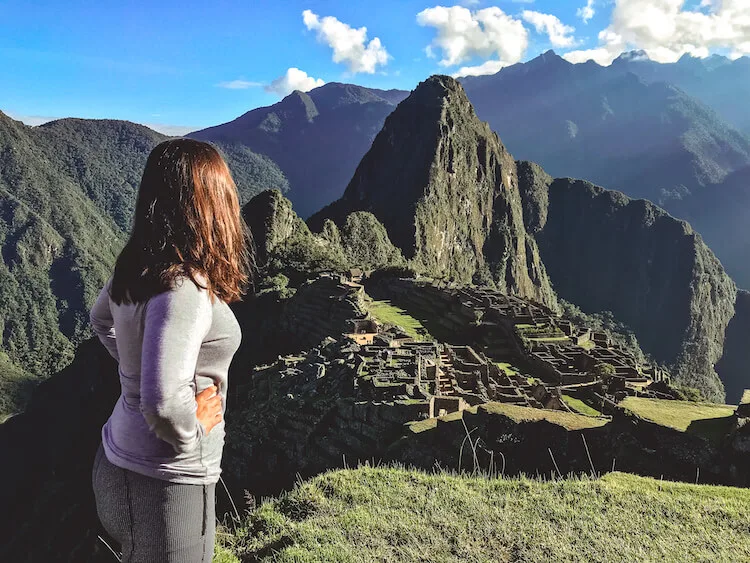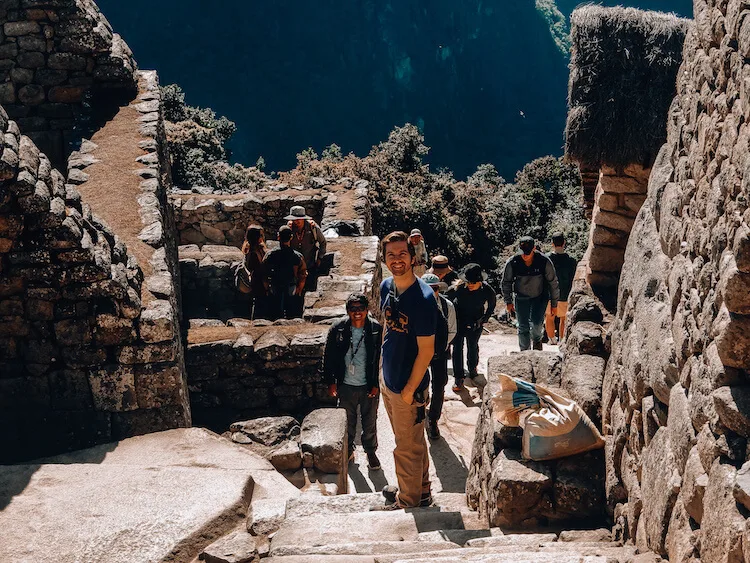 Things to See at Machu Picchu
There are a lot of gems in the Lost City of the Incas, so here are a few spots to check out during your time here:
Huyana Picchu Mountain: Buy tickets ahead of time, as space is limited, but if you want a great workout hike the taller mountain overlooking the ruins for a new perspective.
The Sun Gate: If you have time, trek out to the Sun Gate, where many multi-day trekkers enter the sacred city. Enjoy incredible views of the Andes as well as Machu Picchu below.
Terraces: There are terraces all the way up and down the mountain. The Inca used terraces as both support structures as well as a unique way to grow vegetation for food.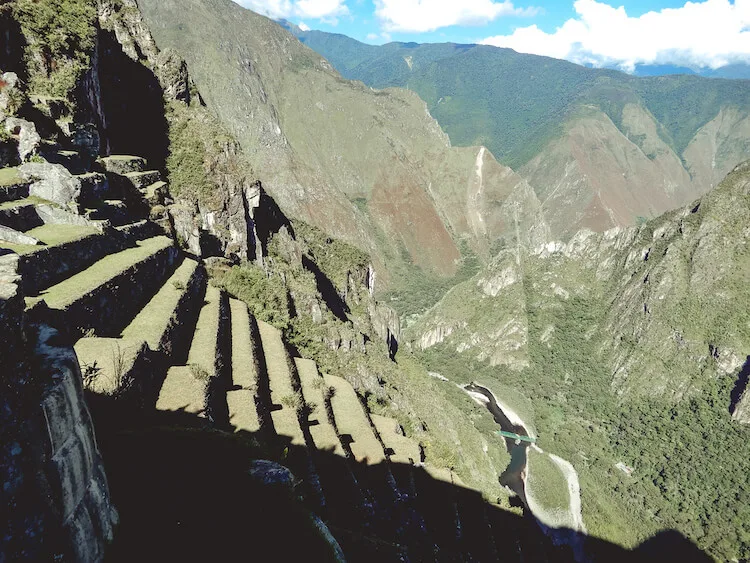 Temple of the Sun: Full of amazing stones, the Temple of the Sun was a major temple during the Incan time. They performed sacrifices, observed the sun and solstices, and more.
Fountains: The Inca built fountains with water flowing from natural springs into the city. They even used the fountains to take water into many public baths.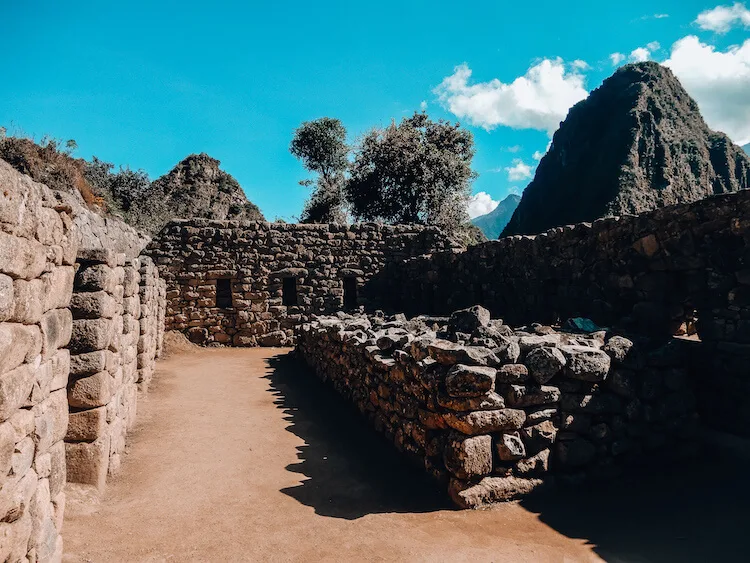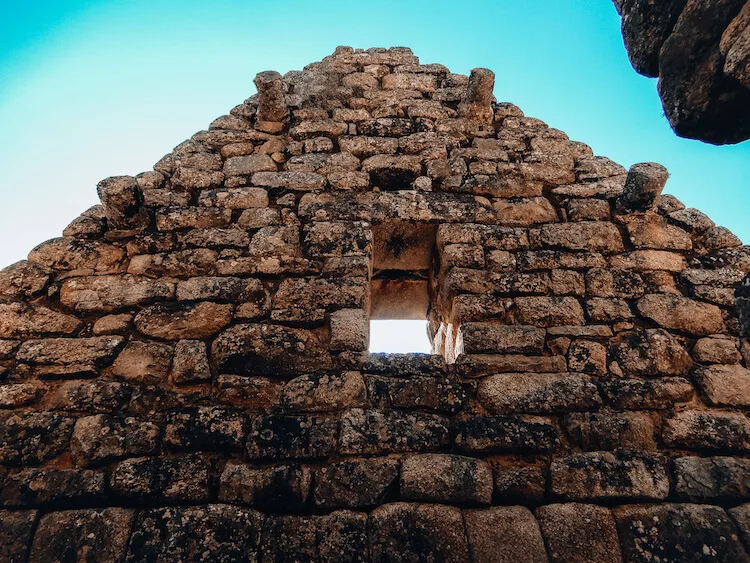 Houses: There are houses all over the city, varying in size and location depending on their importance and occupation.
Sacred Rock: This rock, shaped like the mountain behind it, is very large and significant, as the Inca worshipped the mountains.
Intihuatana: This rock has a sundial for determining the solstices.
Principal Temple: This large temple has a large altar for offerings. It is thought to be one of the public temples and meant for big ceremonies.
Temple of the Three Windows: This is built of much larger stones and frames the mountains in front of it.
Pro-Tip: Go with a Tour
While you could do this all on your own and get a guide once you get there, I highly recommend taking a tour. First of all, they completely handle logistics, getting tickets for the bus, train, entrance, etc. They also provide valuable insights along the way!
We ended up going with Flashpacker Connect for their 2 day/1 night Sacred Valley and Machu Picchu tour. The cost for the Machu Picchu and Sacred Valley trip including our hotel stay was $485 per person. And should you choose to just go to Machu Picchu on a day trip from Cusco it is $380 per person.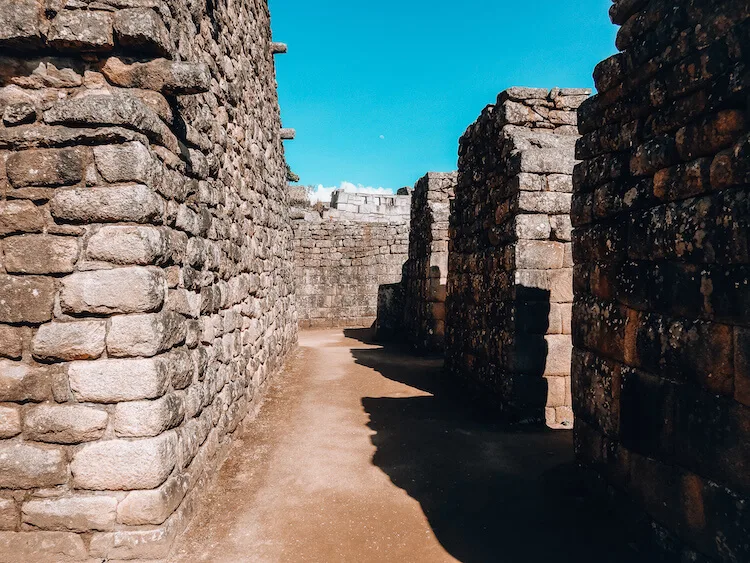 We chose Flashpacker Connect because the prices were reasonable for all that is included, and they use local, highly trained guides who have great stories to share. We loved our guide Yaicob, who is a Cusco local with a passion for history. Just book online and they handle all of the logistics. We were picked up and dropped off at our hotel and they handled everything else!
Know Before You Go: Best Tips for Machu Picchu
You cannot stay at Machu Picchu all day. 4 hours is the maximum. You select your hour of entry when you purchase from 6 AM-2 PM and stay for 4 hours.
That being said…go early. I have no idea how they would know to kick you out at a certain time as there are several people there and entering at various times, but you could theoretically stay longer and nobody will say anything. However, we felt that a few hours was plenty of time to see as much as we did.
Toilets are at the entrance of Machu Picchu and you have to leave the site to use it. Definitely go before entering and then after. They also cost a couple of soles to use.
Bring your passport! They ask for it upon entry, and you can get it stamped as you exit.
There are 4 types of tickets to Machu Picchu. Here they are: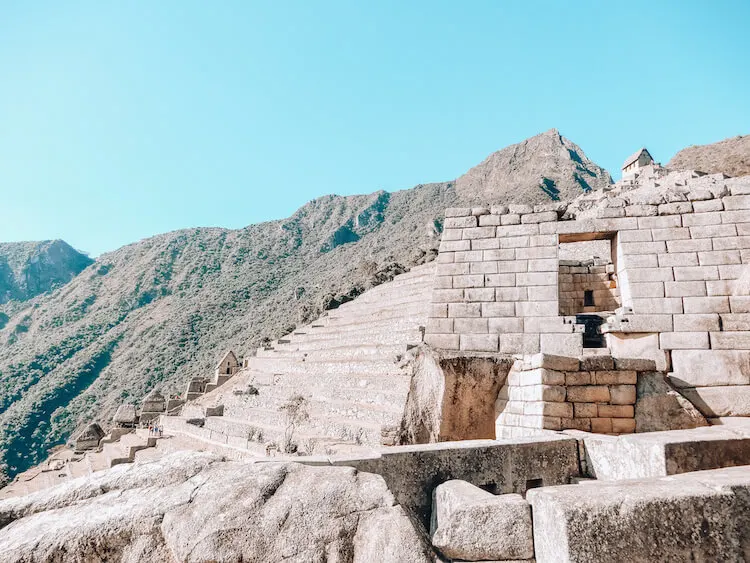 Machu Picchu Only (Most popular): Allows you to enter the Incan city.
Huayna Picchu and Macchu Picchu: Visit Machu Picchu and hike Huayna Picchu.
Machu Picchu and Mountain: Visit Machu Picchu and hike the mountain.
Machu Picchu and Museum: Visit the museum after Machu Picchu.
If you want to hike Huayna Picchu, you have to buy early. They only allow 400 people to hike this per day. If you purchase this ticket, you get 6 hours total at Machu Picchu.
The Inca Trail is closed in February for restoration. Machu Picchu is still open.
Avoid rainy season in November-March for better weather.
No food is allowed at Machu Picchu. If you are hiking the mountain or Huayna Picchu, I suggest eating a large meal beforehand.
The altitude is lower here than in Cusco. So you should feel better here!
Bring layers- it can go from chilly and cloudy to sunny and hot quickly!
Bring sunscreen and a camera!
There are llamas and alpaca roaming around Machu Picchu! Take as many photos as you like! #llamacrossing
You need to go with a guide to get into Machu Picchu.
No drones, selfie sticks, or tripods. Cameras are allowed, just opt to take photos of each other or ask a person to take a photo.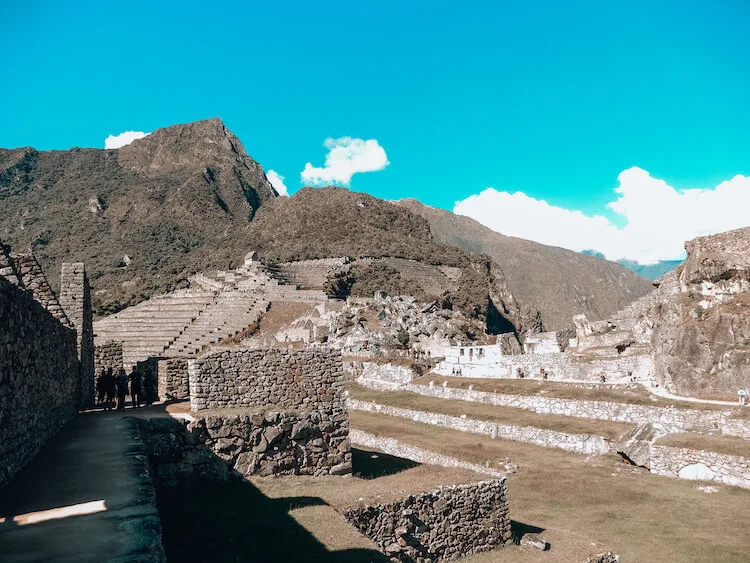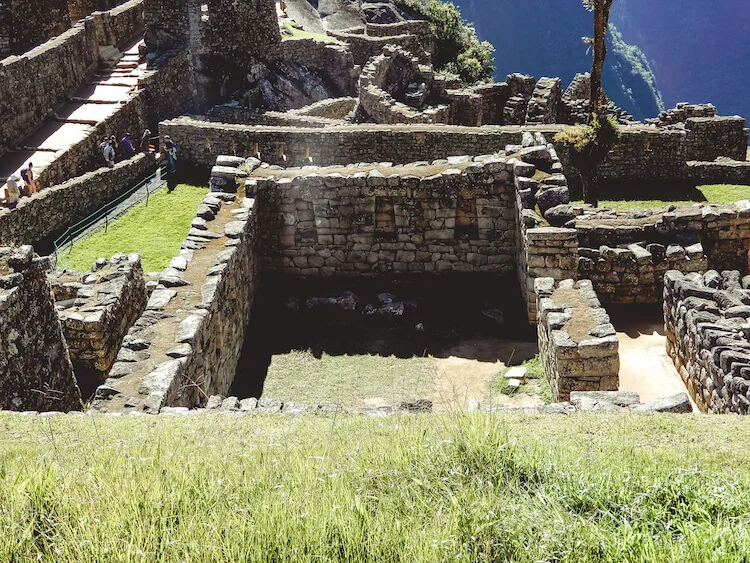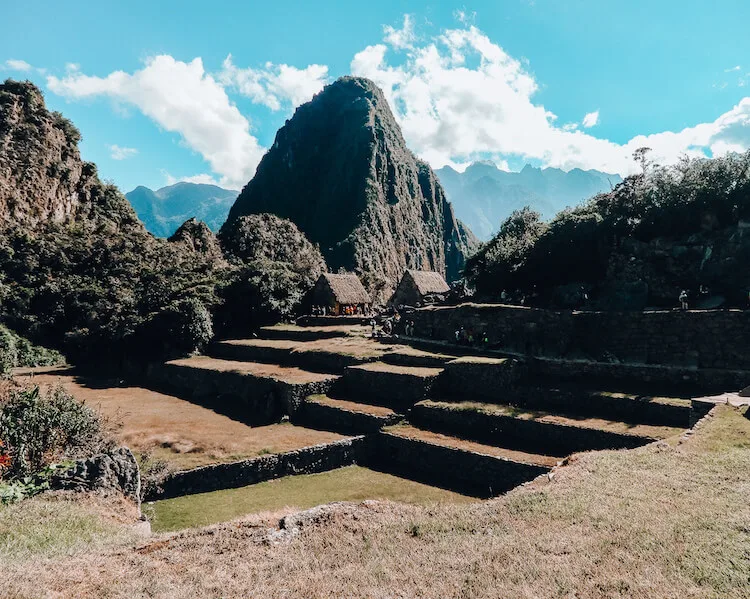 Check out our favorite Machu Picchu must-have items here:
Machu Picchu was definitely at the top of our list of things to do in Peru, right up there with visiting the Amazon Rainforest. It truly is one of the most beautiful spots in the world, and I highly recommend visiting at least once. If you've got limited time to spare while visiting Peru, this is the perfect itinerary for Machu Picchu.
Check out our other Peru articles here: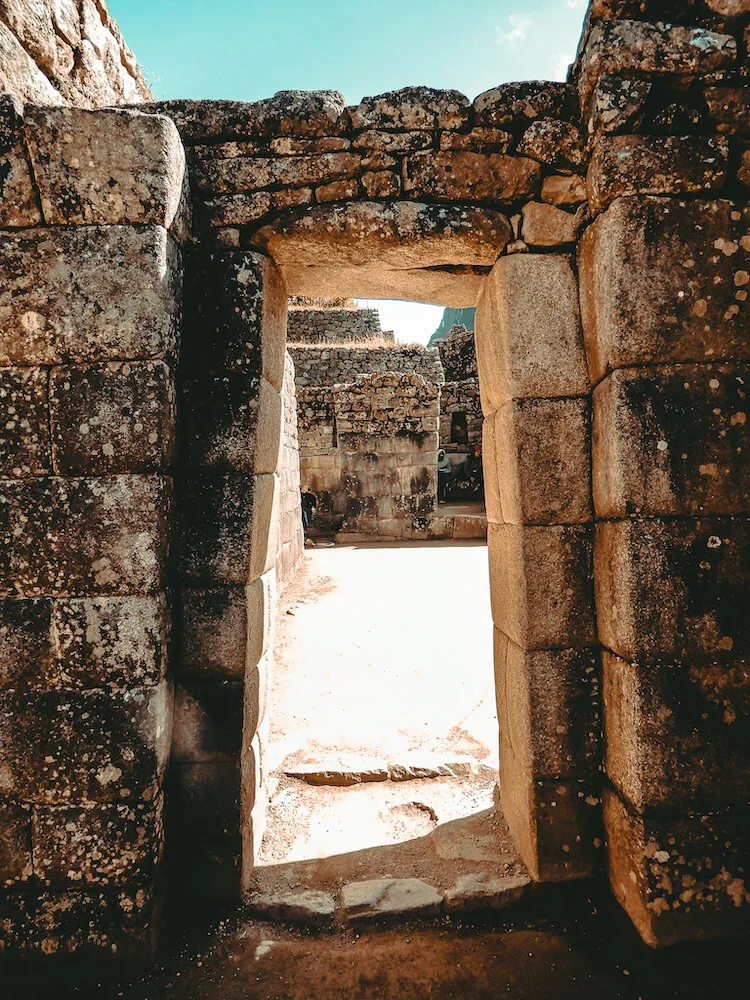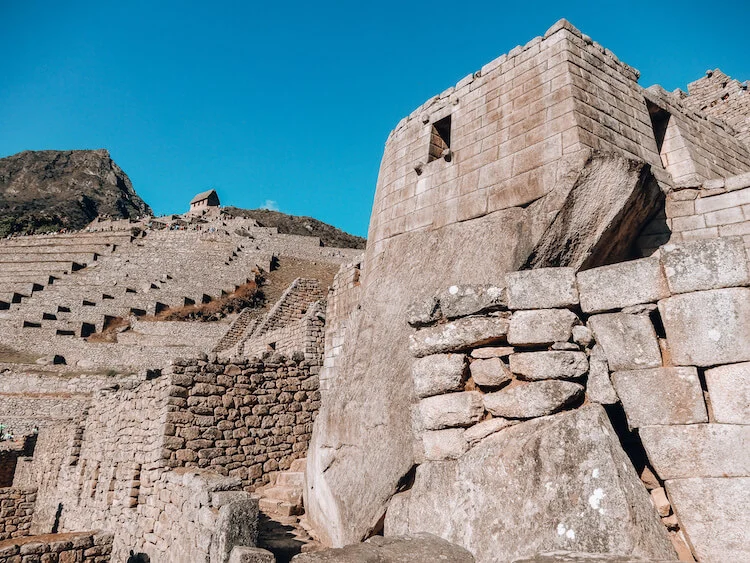 What do you think? Would you visit Machu Picchu? What is your perfect day there like? Let us know in the comments!
Pin it here!