Some posts on this site contain affiliate links, meaning if you book or buy something through one of these links, I may earn a small commission (at no additional cost to you!). Read the full disclosure policy here.
---
October honeymoon destinations are truly amazing! There are lovely fall foliage destinations, places to embrace the local culture, and even popular spots that are a bit less crowded this time of year.
While October can be tricky for planning a honeymoon in places like the Caribbean during hurricane season or rainy season in various parts of Southeast Asia, that doesn't mean you can't find some of the world's best places to go to during this month!
So whether you love autumn scenery or want to visit a place at its best time, then you'll definitely want to check out these amazing October honeymoon destinations!
15 Best October Honeymoon Destinations
To organize this list of best places to honeymoon in October, we're splitting it up into 3 sections: Fall Fun, which includes places to see stunning foliage around the world as well as festivals, Adventure Destinations that are perfect for fall, and Fewer Crowds, meaning you'll be able to enjoy these places without crazy crowds!
Honeymoon Destinations For Fall Fun
Let's be honest, there are few things as romantic or as beautiful as visiting a place during the peak fall foliage season.
There are also unique autumn festivals around the world that are completely worth visiting! Regardless of your travel style, these are totally worth consideration for your honeymoon in October.
1. New England, USA is Easily One of the Best Honeymoon Spots in October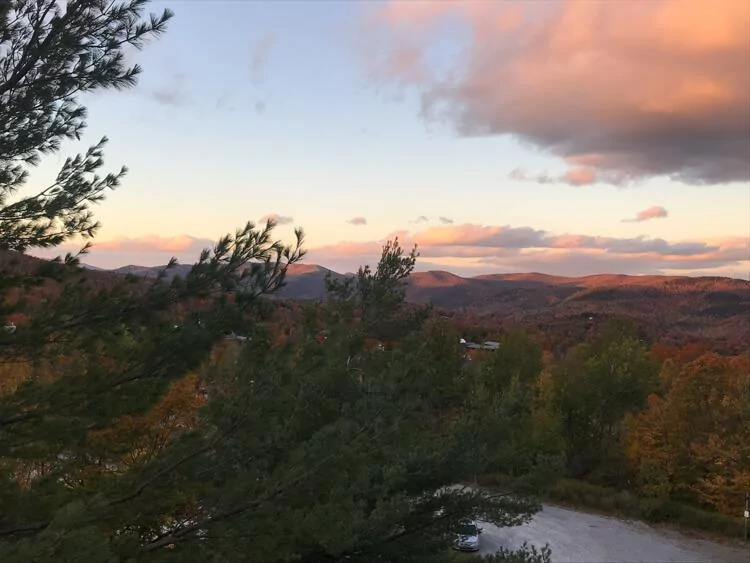 If you're searching for some incredible US honeymoon destinations, look no further than New England in the fall.
With each state abounding in vibrant reds, oranges, and yellows, you could easily spend a couple of weeks enjoying different places to see the best of the foliage.
We particularly love a good Vermont fall road trip during a Vermont honeymoon full of hiking to pinnacles and enjoying a crisp New England IPA on a chilly evening!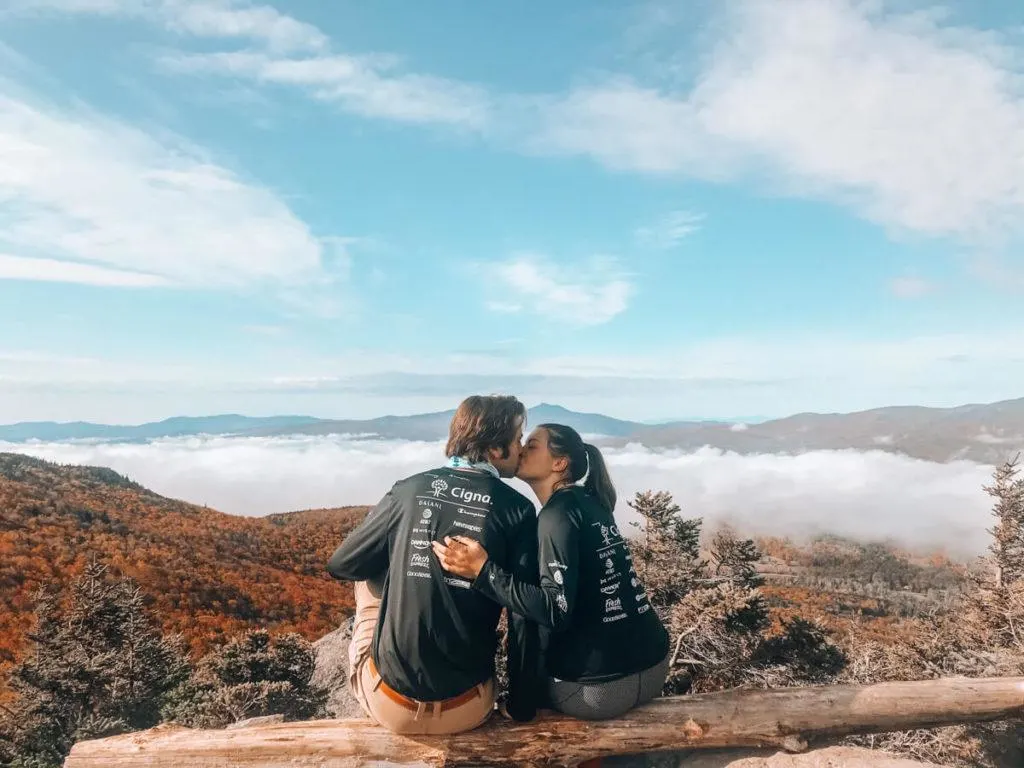 However, the Adirondacks and Hudson Valley in New York, Kancamagus Highway in New Hampshire, and the beauty of Maine from Portland to Acadia National Park all make a visit here worthwhile for a romantic honeymoon getaway.
Oh, and don't forget the always-popular Massachusetts town of Salem during October. If you're into spooky stories and the movie Hocus Pocus, then this is a must-stop for your New England fall honeymoon in October.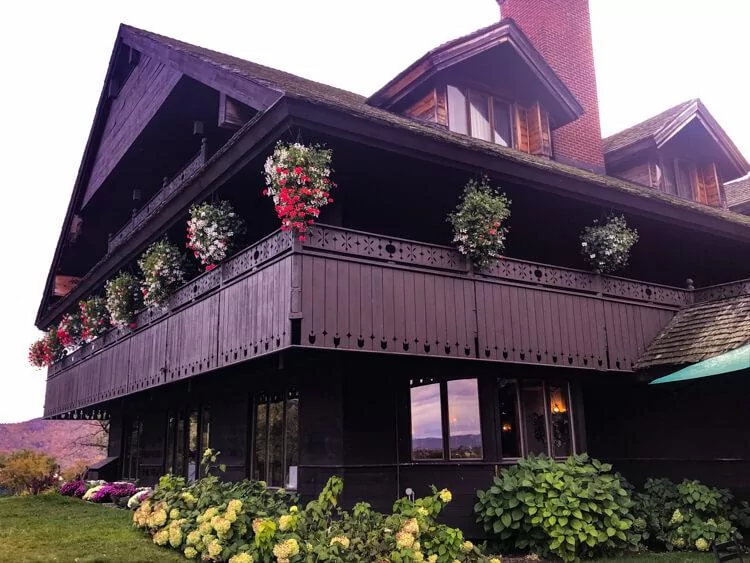 If you make it to Vermont during your romantic fall honeymoon road trip, a stay at the Trapp Family Lodge is idyllic with mountain views and delightful accommodations.
2. Mexico City, Mexico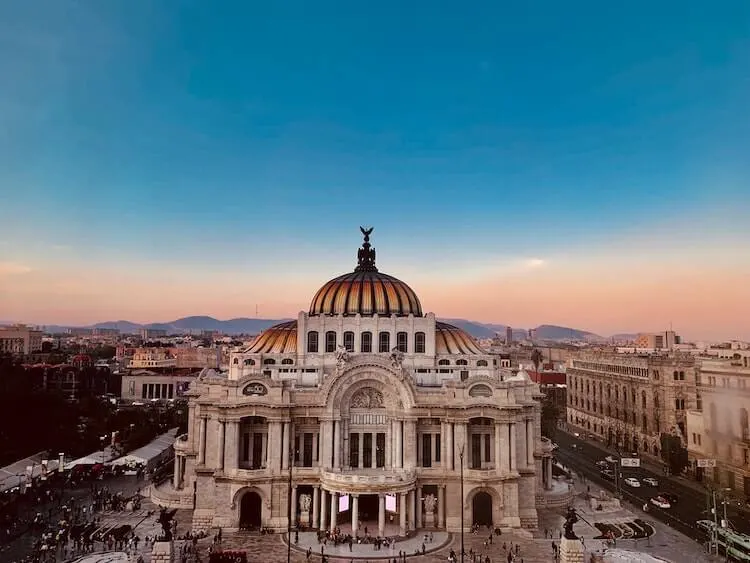 Mexico City, located in central Mexico, makes for one of the best honeymoon destinations in October on a budget!
First of all, the weather begins to turn from wet season to dry season, making this an optimal time to visit. Second, there are some fantastic festivals to enjoy while here in October!
The Alebrije Parade celebrates folk art, and Feria Nacional del Mole is also celebrated just outside of Mexico City in San Pedro Atocpan. This festival is devoted to the spicy and flavorful sauce of mole!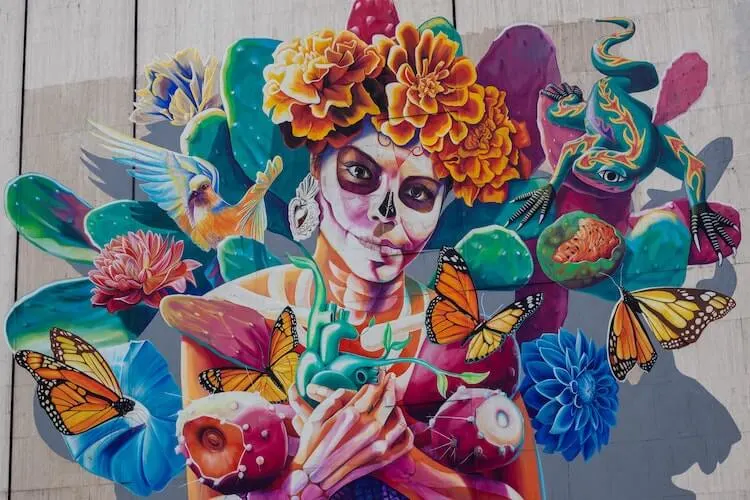 And, of course, if you visit here during October 31 and into November, you'll be able to catch a glimpse of the Day of the Dead celebrations or Dia de Muertos.
Plus, this place is foodie central and a great spot to try so many amazing Mexican dishes.
For a cozy and romantic place to stay, be sure to check out The Red Tree House. This place feels like staying with friends thanks to their attention to detail, and it is a small boutique hotel in the heart of the city!
3. Southern Germany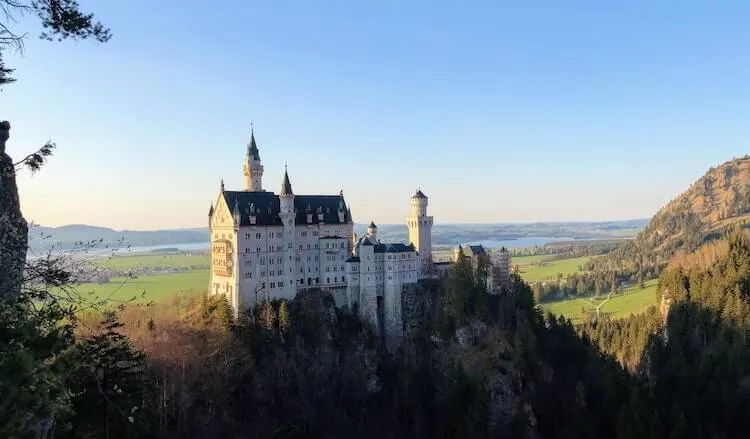 This may seem like an obvious choice for honeymoon ideas for October. Munich, located in Bavaria in southern Germany, is certainly where many go to enjoy Oktoberfest around this time of year!
While the name says "Oktoberfest" it is mostly celebrated from mid-September through the first weekend in October. So while I highly recommend paying a visit in October and catching the end of Oktoberfest, there are other reasons to visit southern Germany in October.
Namely, the fall foliage is completely stunning! Visit the beautiful castles of Bavaria like Neuschwanstein or Hohenschwangau, go for a hike in the German Alps, and perhaps take part in some other autumn festivals in October!
A popular festival amongst locals near the alps has to be Almabtrieb. Much like the iconic festival in Annecy, France, this is where the alpine pastures return to the city for the winter and is a huge homecoming event for the animals.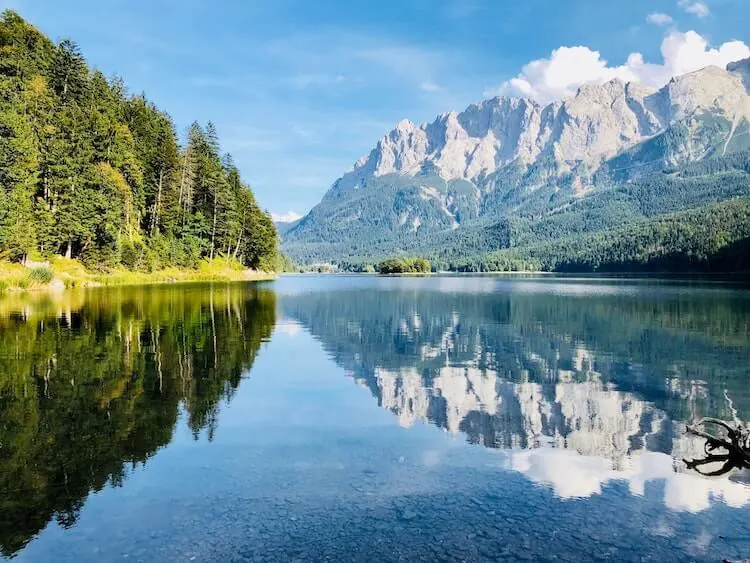 The celebrations can vary between towns, but there are usually cows with headdresses being paraded through town as well as local music, traditional food, and lots of celebrating!
Plus, there is also the World's Largest Pumpkin Festival in Ludwigsburg, Germany with so many pumpkin products and giant sculptures all over the place!
Pretty much, if you're really into fall foliage and celebrations, southern Germany is definitely one of the best honeymoon ideas for October for you!
Basing yourself in Munich is a good idea for this trip, with Hotel Torbraeu being the perfect spot! Munich's oldest hotel has modern rooms with great views and is steps from the main attractions!
4. Scotland Road Trip
While Scotland is a popular honeymoon destination, in October, the crowds start to thin a bit, and the fall foliage is stunning!
Scotland in October is definitely a great time to honeymoon if you're into Halloween celebrations. Samhuinn Fire Festival, celebrated on October 31st, is the Celtic New Year celebration and definitely worth partaking in while in Edinburgh!
After all, Samhuinn, or Samhain, is the festival from which Halloween eventually came to be.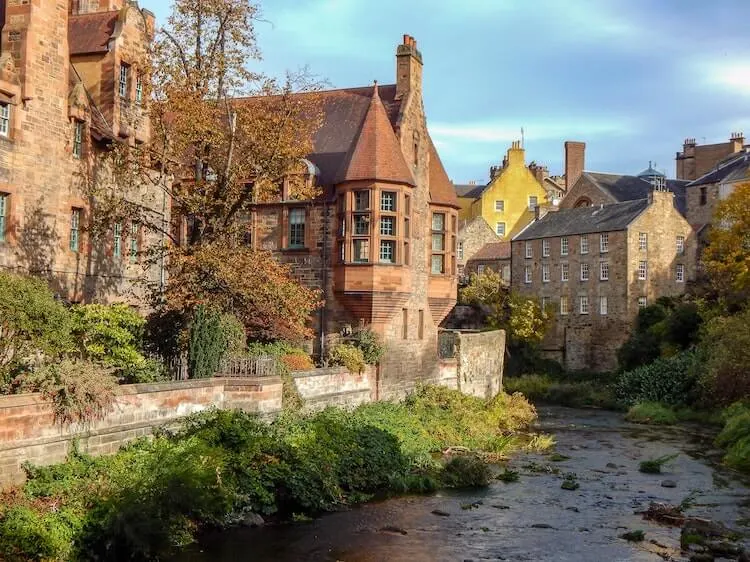 Aside from festivals, you're in the thick of pumpkin season and the fall foliage makes for stunning walks around the country from Cairngorm National Park to Glen Coe.
For a romantic hotel in Edinburgh, The Witchery is a bit of a splurge but worth it for its ridiculously indulgent gothic glam rooms. Feel as if you're in Harry Potter or in a castle back in the day at this place.
5. Great Smoky Mountains National Park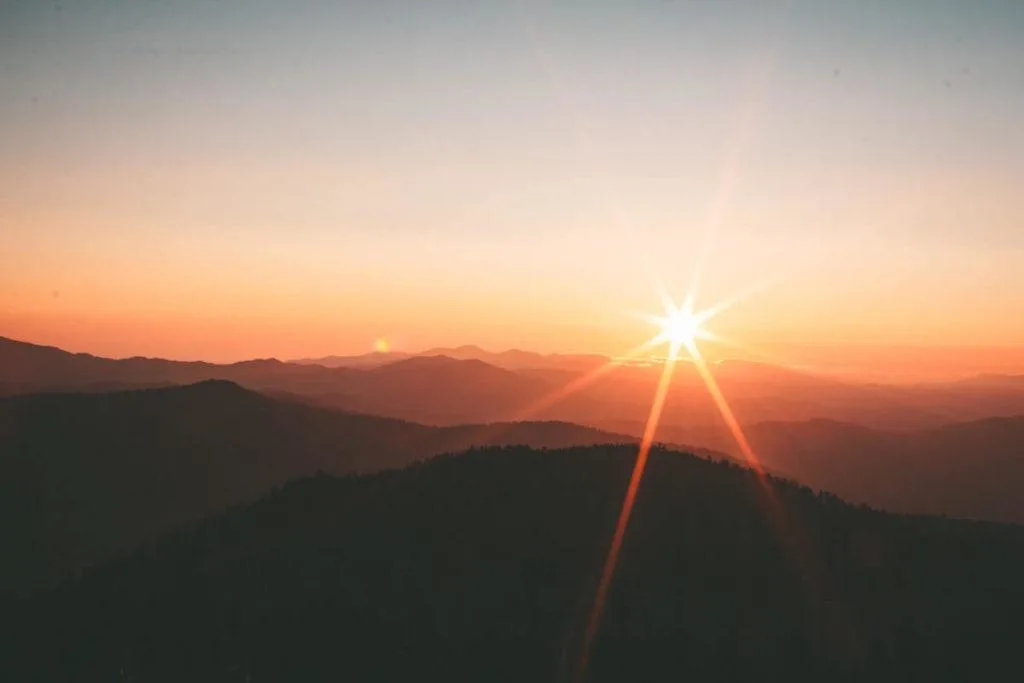 Whether you are planning a honeymoon in Tennessee or you're a fan of the US national parks, the Smokies definitely make for a perfect October honeymoon destination in the USA.
The crowds are certainly less intense than the summer months, and nothing is more romantic than spending a few days in the Smoky Mountains and enjoying the crisp evenings in the hot tub of your charming cabin.
This time of year is perfect for hiking too thanks to the weather finally starting to cool down. Oh, and don't even get me started on the lovely fall foliage in October! The mountain views with all the vibrant colors make for a truly romantic honeymoon!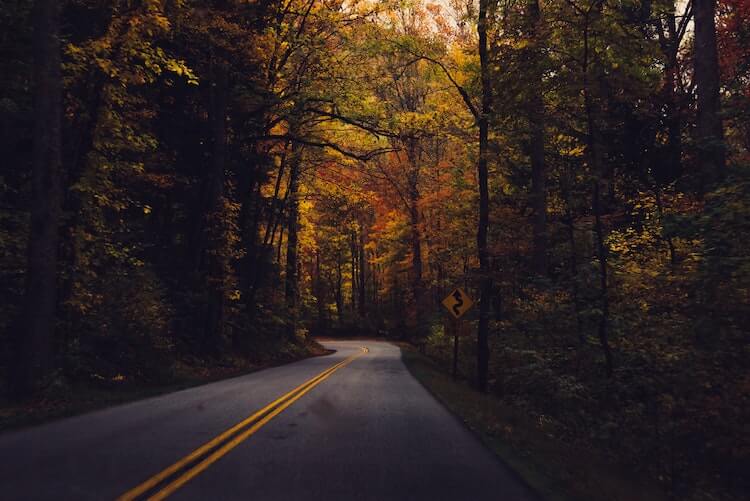 As far as where to stay, definitely opt for one of the best cabins in the Smokies for mountain views and a private hideaway!
PS- If you want another great national park to visit in the fall in the US, Shenandoah National Park isn't too far and would make a great addition to a longer honeymoon trip!
Amazing October Honeymoon Destinations To Visit For Fewer Crowds
Is there a perfect combination of great weather and fewer crowds for a honeymoon destination? Yes, there is! Some places, like Europe and the US, can have great weather in October and, thanks to the summer holidays being over, have less tourists.
So if you're hoping for some fun in the sun and exciting cities without hoards of tourists, these are perfect honeymoon destinations in October for you!
6. San Diego, California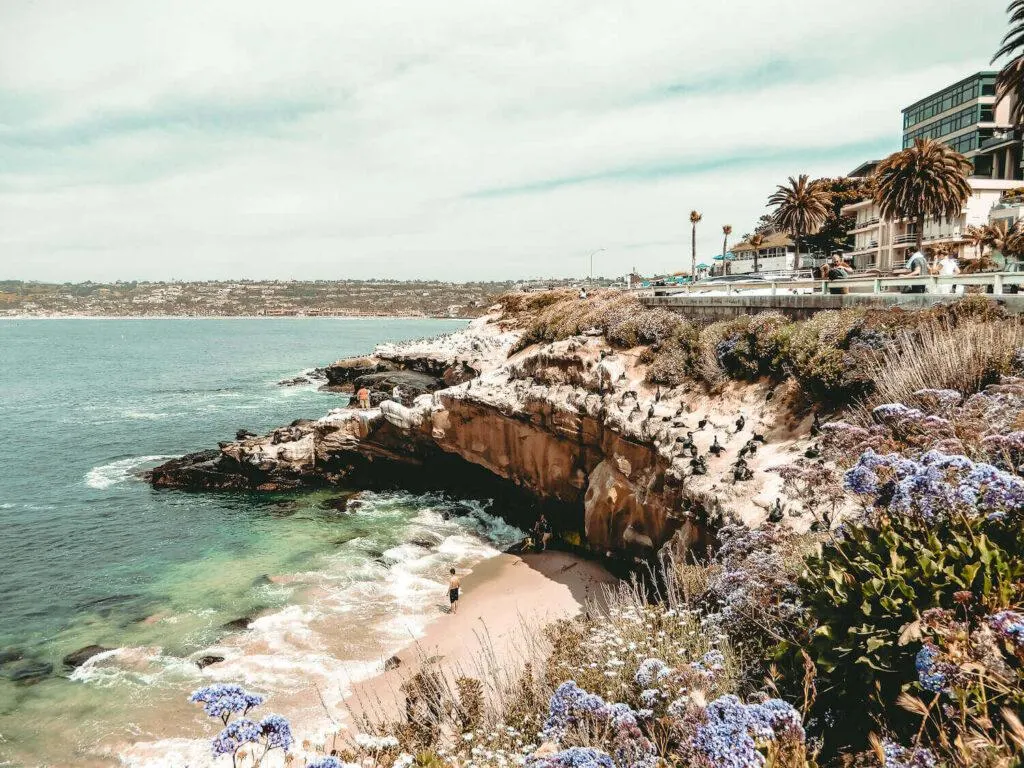 While San Diego can be a fun place to visit year-round, October is actually a really great time to go! With sunny days, decent temperatures, and fewer crowds, especially from families, this is a more affordable time to visit too!
There are so many incredible things you'll want to do in San Diego including checking out cool breweries, hitting up the beaches, exploring Balboa Park and the San Diego Zoo, and eating all of the amazing tacos!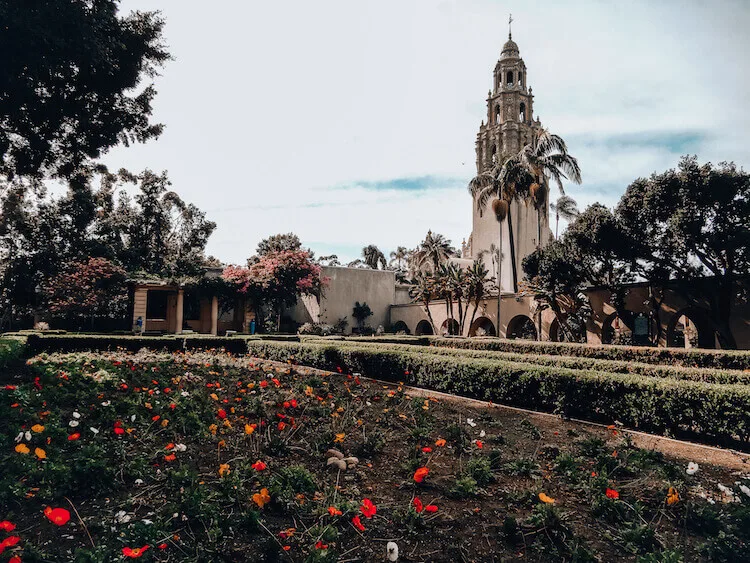 For a romantic hotel in San Diego, opt for the Loews Coronado Bay Resort. With beach access and gorgeous water views, you'll have a hard time wanting to even leave the resort!
7. Piedmont, Italy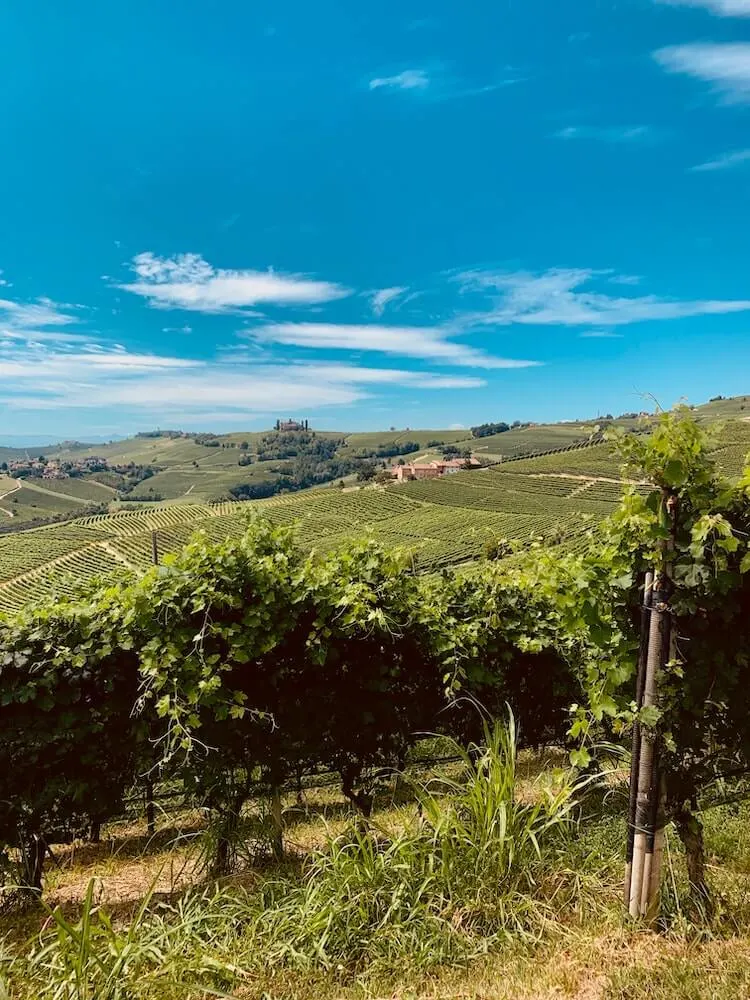 I'll be honest in that Piedmont is certainly not on everyone's radar when it comes to visiting Italy, especially for the first time and on a honeymoon. But if you both love wine, then you'll easily fall in love with Piedmont for an October honeymoon.
While it is the high season in Piedmont during the autumn months, it is certainly much less crowded than other popular Italian wine regions like Tuscany.
Visiting Piedmont in October is ideal thanks to it being harvest season and it is the start of truffle season! The Alba White Truffle is ready to be hunted and you can even book a truffle hunting excursion to go on while you're there.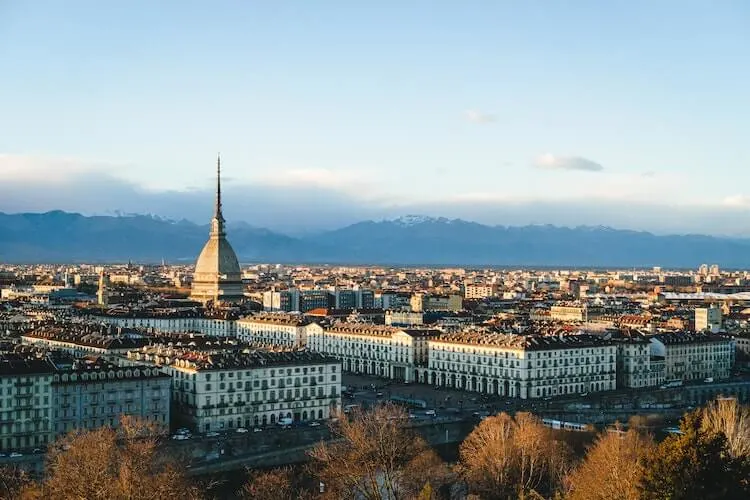 But the real winner here is tasting the king of grapes: nebbiolo! Sipping wine together with lovely vineyard views and fall foliage surrounding you is perfectly wonderful for an October honeymoon!
For a charming place to stay, opt for Casa Agnese in the small town of Alba. This is a great place to base yourself for exploring the wineries and vineyards of the region!
8. Bai Tu Long Bay, Vietnam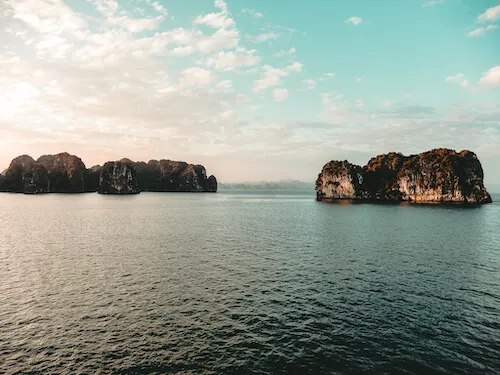 Several places across Southeast Asia aren't typically ideal to visit until the winter months thanks to the rainy season. However, Bai Tu Long Bay, located in the northern part of Vietnam, is perfect this time of year.
With less rain here this time of year and cooler weather (but not too cold, yes it can get chilly in northern Vietnam!), it is one of the best times to visit Bai Tu Long Bay. And this smaller, northern part of Halong Bay isn't nearly as crowded as the main route tourists take on Halong Bay, meaning you'll have more places to yourself without another boat in sight!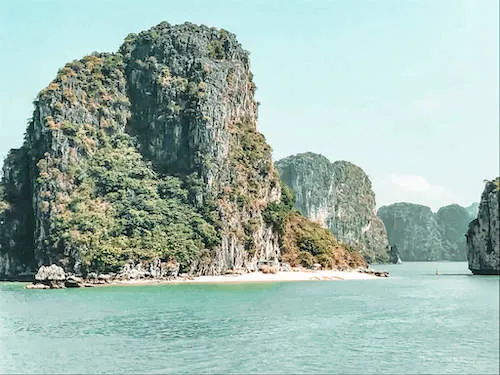 When we visited Bai Tu Long Bay during our 3 week Southeast Asia honeymoon, we loved Dragon Legend Cruise. With this smaller ship, we had the opportunity to spend a couple of nights out on the bay. It was absolutely perfect and wildly romantic to kayak amongst the karst mountain formations jutting from the water as well as watch the sunrises and sunsets over this legendary bay.
9. The Greek Islands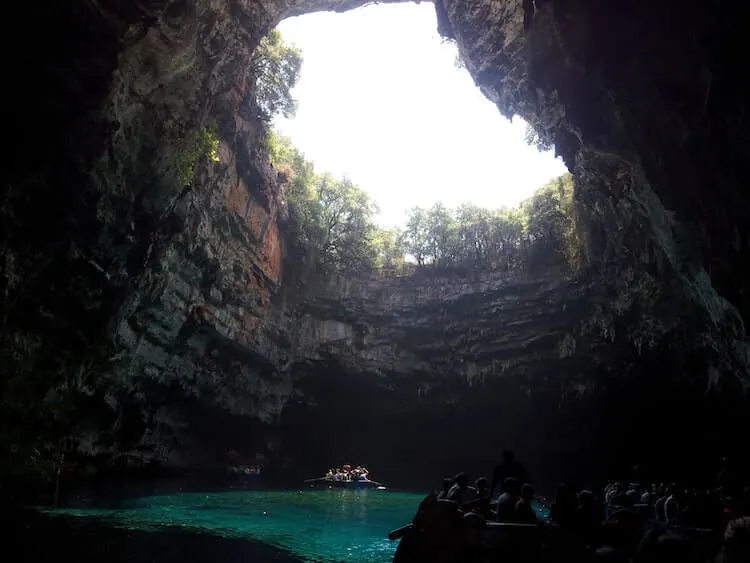 We know how popular the Greek Isles are in the summertime. Santorini is overrun, Mykonos gets crowded, etc. However, going in October is a great chance to see places a bit less crowded than peak season and even explore some lesser-known islands!
Crete will definitely have some of the warmest weather if you're coming for beaches as it is further south. But also places like Kefalonia, Rhodes, Paros, and Naxos are fun and have good weather, especially in the first half of October.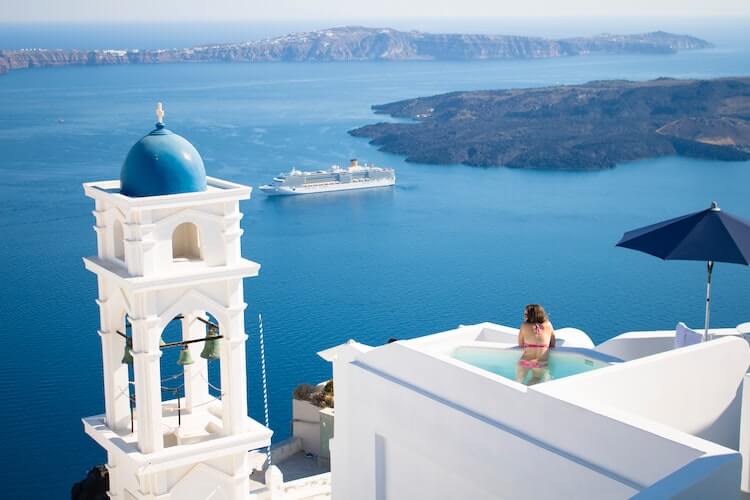 Santorini and Mykonos are always a bit crowded, but you'll see fewer people this time of year than during the summer, and the sunsets in Santorini from your own pool at Andronis Luxury Suites are totally swoon-worthy.
Check out our 7 day Greece itinerary for more inspiration!
10. Paris, France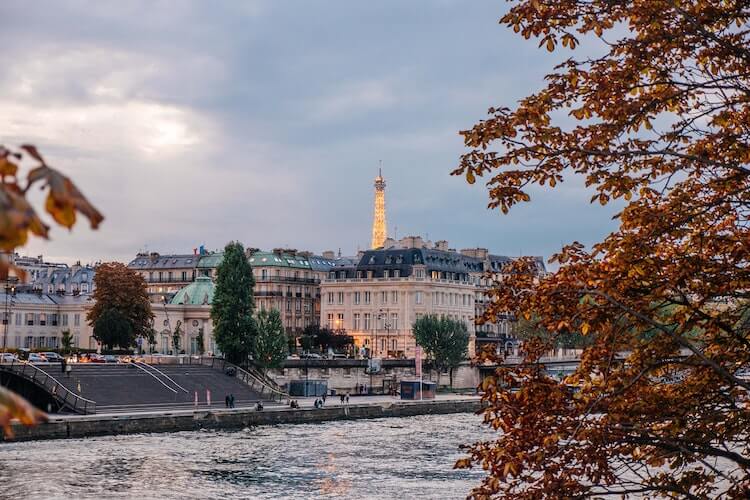 Is there ever a bad time to visit Paris? I mean, I've visited in January, May, and even at the height of tourist season in July and haven't had a bad time!
But something about October with its cooler days, fall foliage across the various parks, and even a few moody, rainy days make a honeymoon here worthwhile.
Plus, many of the tourists that come in the summer dissipate at this time, leaving fewer crowds at the main attractions. But no matter what you do, if it is a nice day, definitely make a picnic and head to one of the many parks around the city to see charming fall foliage!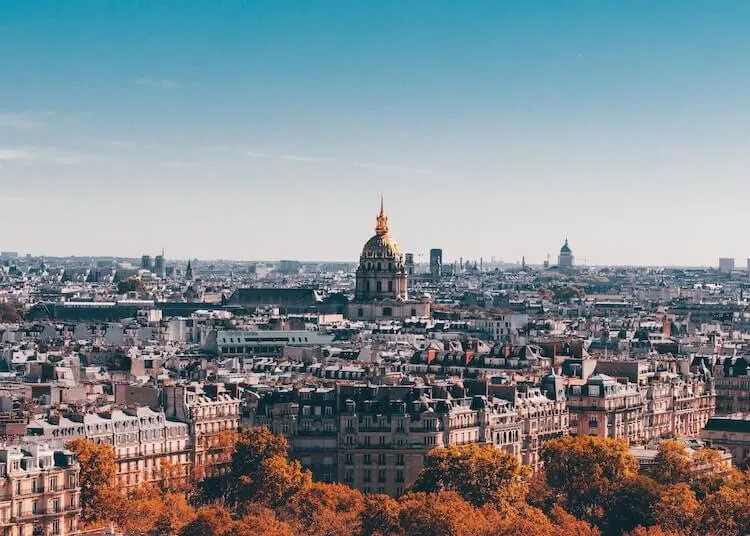 And with shorter days this time of year, you'll have plenty of opportunities to spot the Eiffel Tower sparkling at night!
As far as where to stay in Paris, I have a whole guide up by neighborhood. However, for a romantic honeymoon visit, Au Manoir Saint Germain des Pres is in my favorite neighborhood in Paris and is perfect for exploring the main sites in the area.
Adventurous October Honeymoon Destinations
If you're like us, you aren't always the type that is content to sit on the beach your whole honeymoon. There is definitely a time and a place for that too, but sometimes you just want to get out and get a little adventurous!
So if you're down to get your adventure on during your honeymoon, definitely opt for these destinations!
11. Tanzania Is One of the Best Places to Honeymoon in October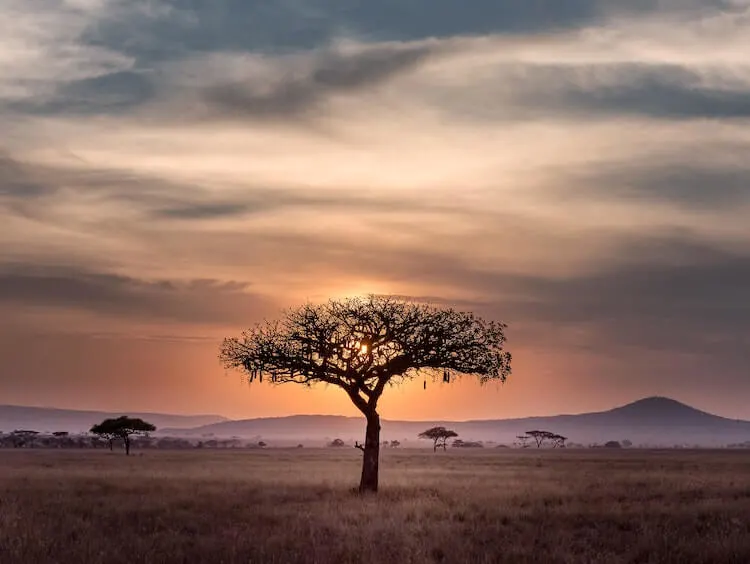 Big 5 safaris? Check. Stunning beaches? Check. Amazing national parks to admire? Check. Tanzania has it all. And in October, it is divine!
Tanzania is well known for its safaris and even the famous Great Migration. And in October, the weather is cooler and dry, making a safari ideal. Just be prepared for some higher prices this time of year.
October is in the middle of the Mara River Crossings of the Wildebeest Migration, meaning you'll likely see a lot of big game during your trip!
And the soothing beaches of Zanzibar are lovely after your time on safari.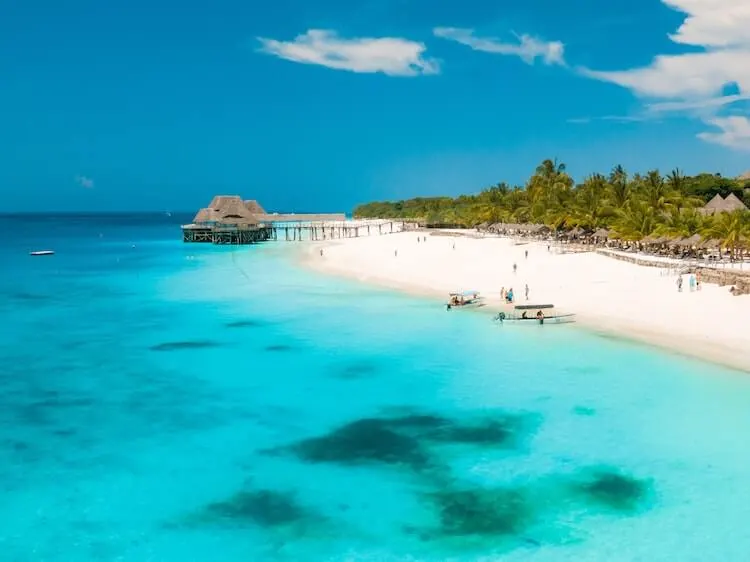 Plan to check out amazing parks like the Serengeti, Ngorongoro Crater, Lake Manyara, or Tarangire National Park before embarking on some relaxation on Zanzibar!
For a lovely honeymoon safari lodge, the andBeyond Ngorongoro Crater Lodge is idyllic.
12. Churchill, Canada is a Unique October Honeymoon Destination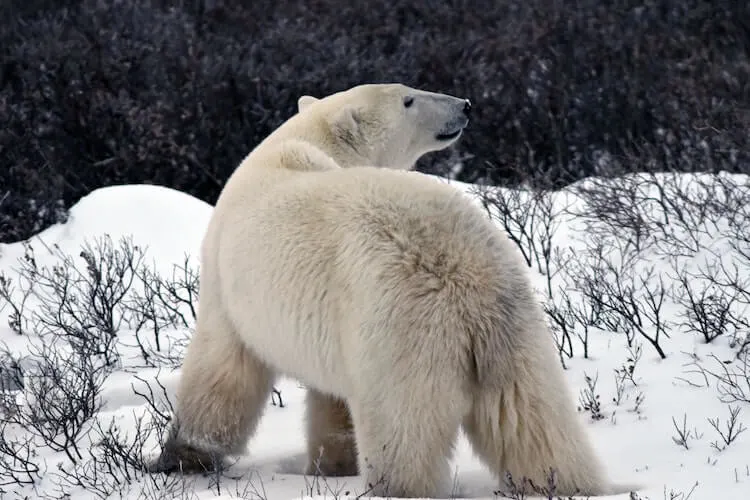 Easily one of the most unique honeymoon destinations, Churchill, Canada, located on the Hudson Bay in northern Manitoba, offers the chance to spot polar bears in the wild and even the northern lights in October!
Polar bear season is usually from early October through mid-November, meaning this is the perfect time of year to visit for a honeymoon!
If you want to be fully immersed in the experience, I recommend going with Frontiers North Adventures' for their tours and staying in their Tundra Buggy Lodge for a few nights.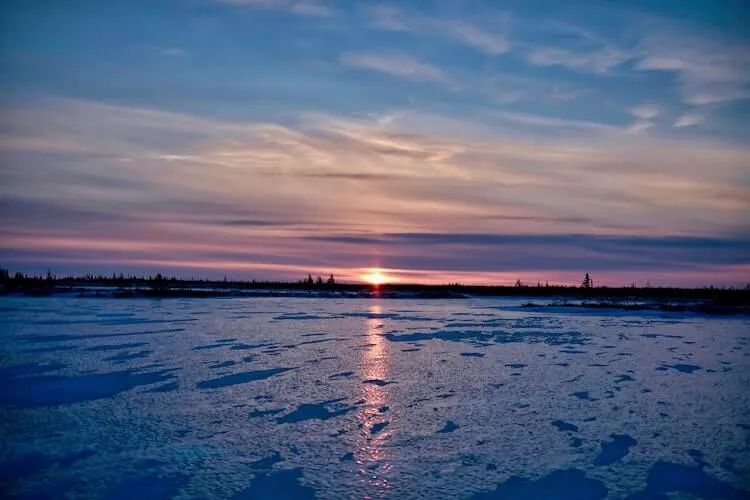 While the accommodations on the buggy lodge are bunk beds and not super private, you only spend a few nights on the lodge and it is well worth it for up close and personal views of polar bears and incredible northern light viewing opportunities!
If you both love wildlife, this definitely should be on your bucket list for your October honeymoon!
13. Peru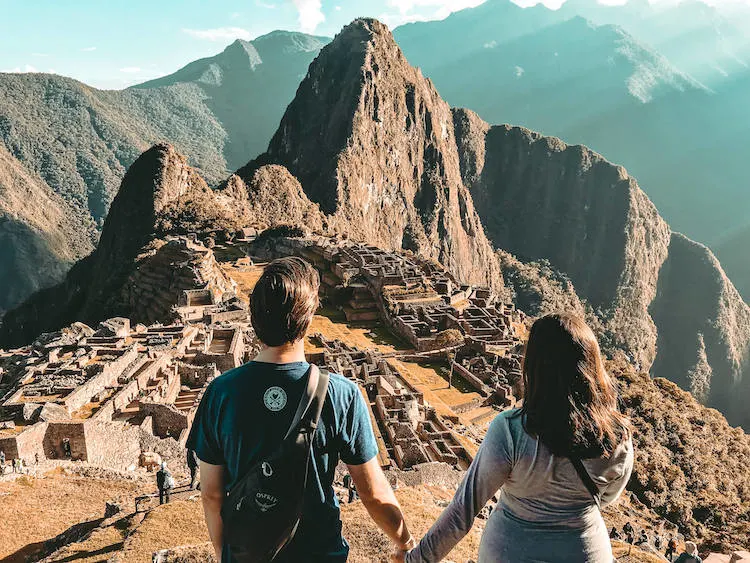 While Peru is another great honeymoon destination to visit year-round, October is lovely, especially for visiting places like the Amazon Rainforest or the Sacred Valley and Machu Picchu!
This is still the dry season in those parts of Peru, meaning you'll have drier weather for exploring! Spot wildlife like caimans, howler monkeys, macaws, or even the elusive jaguar in the Amazon Rainforest.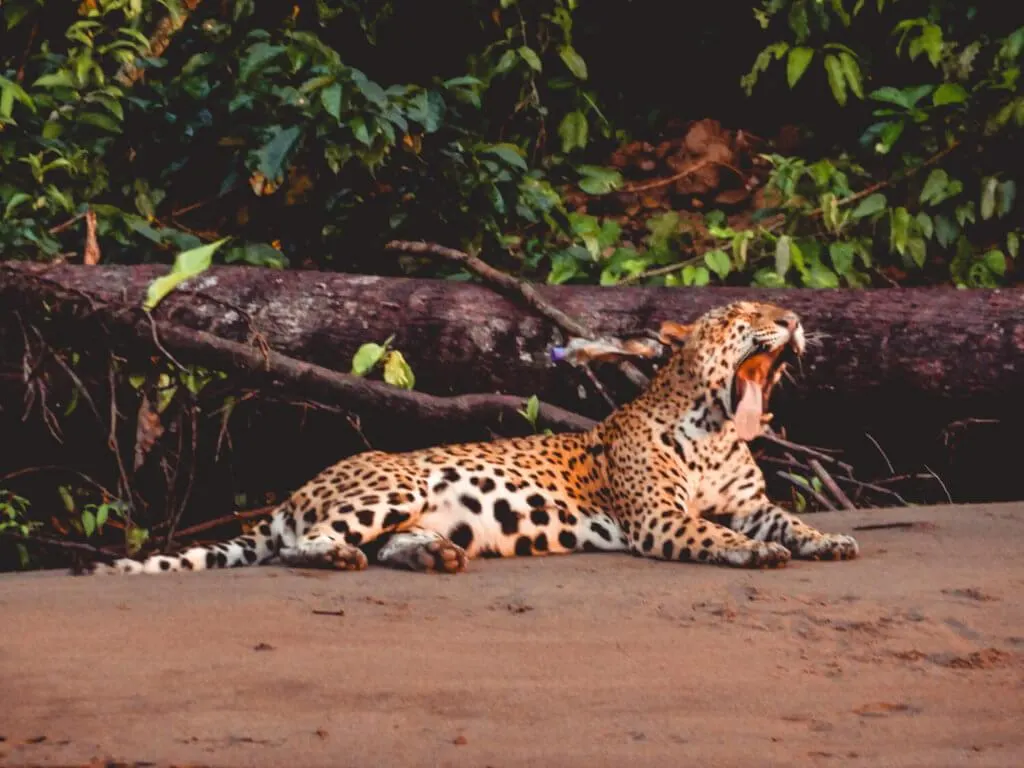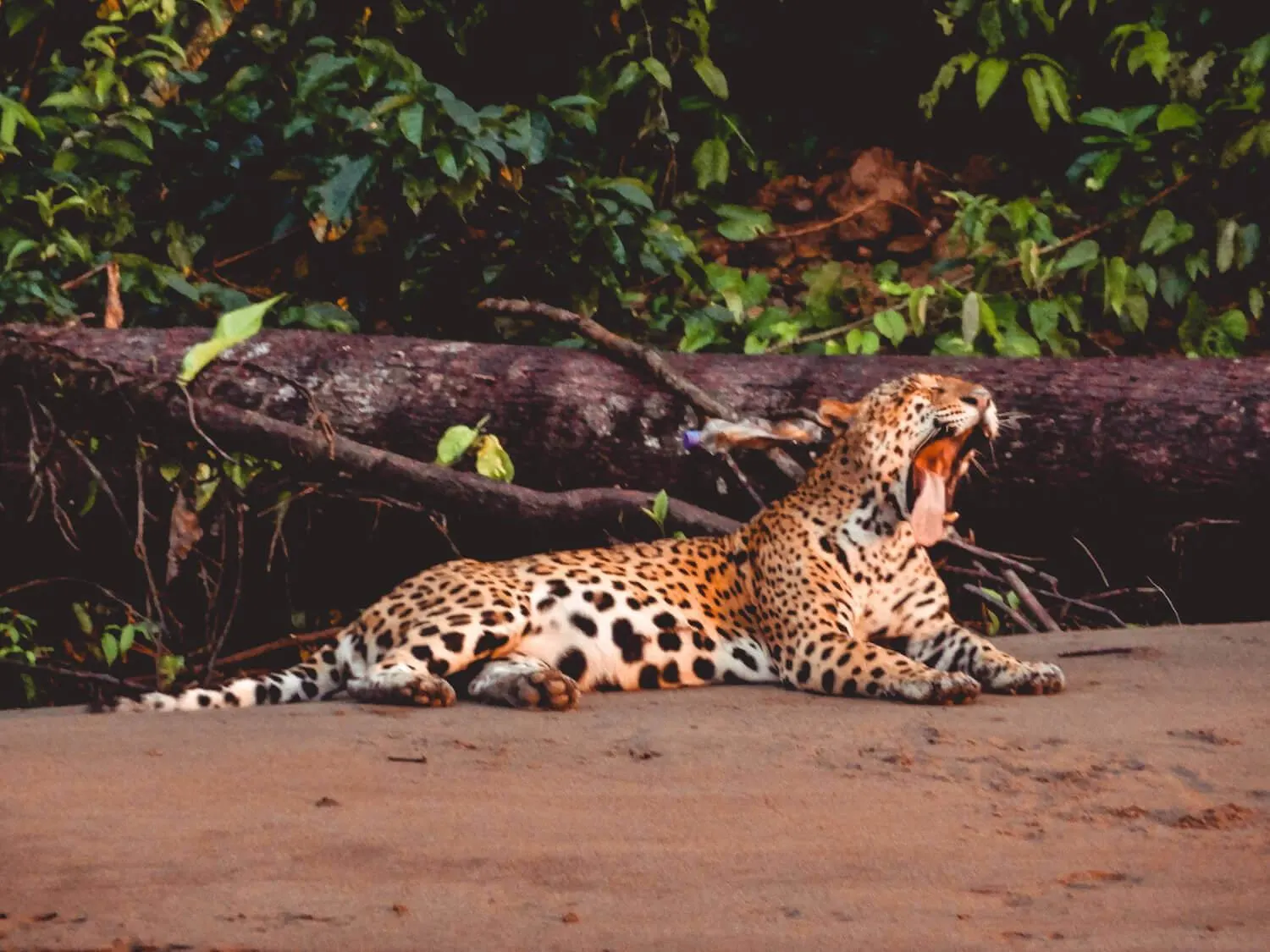 A stay at Tambopata Research Center is super romantic with its 3-walled rooms with sounds of the jungle to serenade you at night. It truly is a couple's bucket list experience!
As for exploring the Sacred Valley, staying in Cusco is a great spot and Rumi Wasi is a charming hotel in the heart of the city with amazing views!
If you are hoping to explore one of our favorite countries in the world for your honeymoon, then you can't go wrong visiting Peru during the month of October!
14. Morocco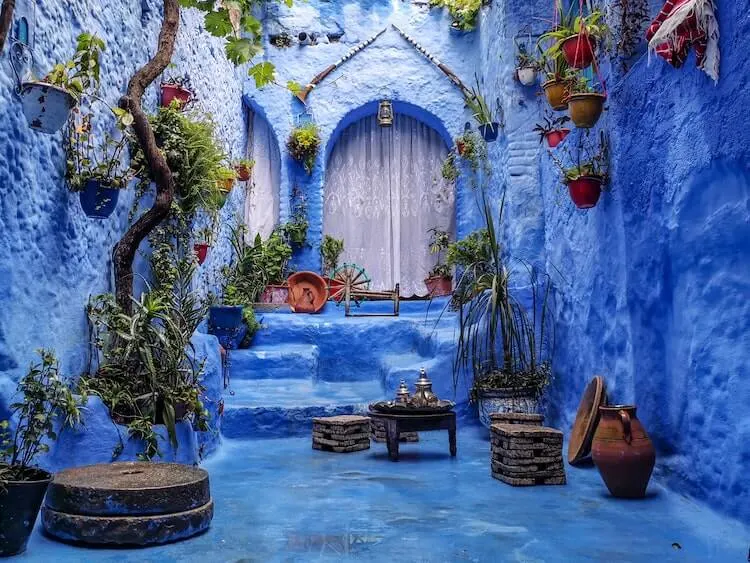 Morocco in October is lovely. Cooler weather than in the summer months, you'll enjoy visiting places like the charming blue city of Chefchaouen, the exciting cities of Fes and Marrakech, the coastal town of Essaouira, and even spend the night under the stars in the Sahara Desert.
A honeymoon in Morocco is a dream come true, and October is the perfect time to visit! For a truly romantic escape, Desert Luxury Camp in the Sahara will leave you relaxed and enchanted.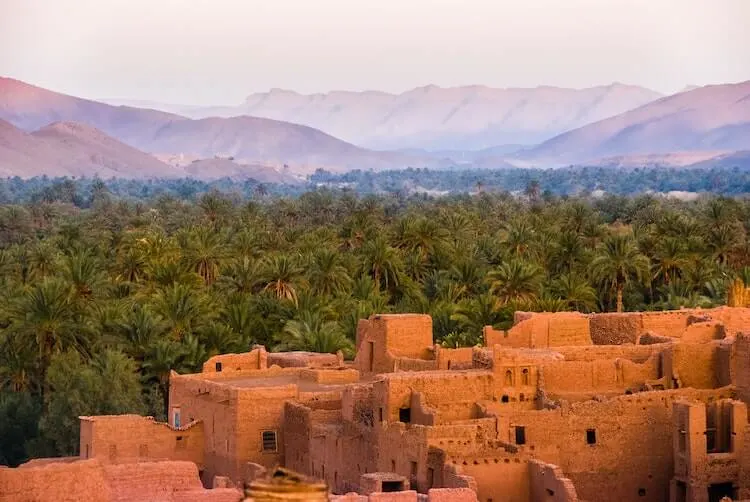 And for a romantic place to stay in Marrakech, Riad Kasbah is its own oasis in the city.
15. Iceland in October is Divine for a Honeymoon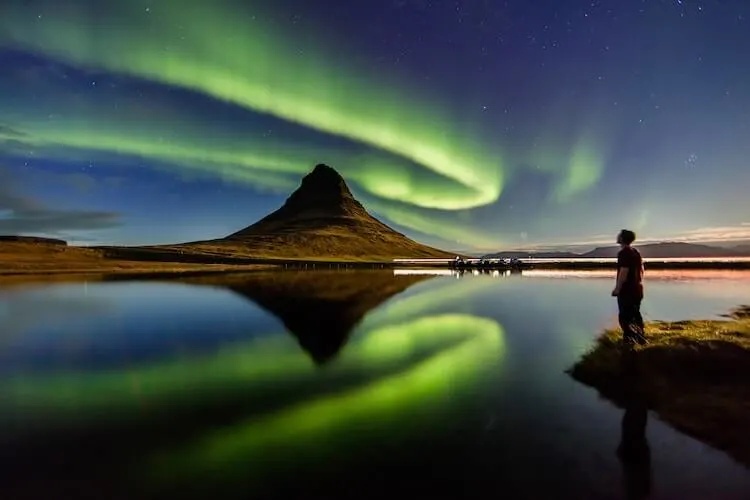 While many flock to Iceland in the summer months to experience the midnight sun and go on many hikes, October is actually a phenomenal time to go!
First of all, it is far less busy than other times of year, and while the weather is certainly getting colder, it isn't as bad as the height of winter, meaning road closures won't be as prevalent just yet. They can certainly still happen, but to avoid most closures, going earlier in October is better.
But really, a huge draw for visiting in October is the chance to spot the northern lights! During the long summer days, you won't be able to see them, but October is the start of longer nights and the chance to spot them, making a stay here super romantic as you gaze up at the light display above you!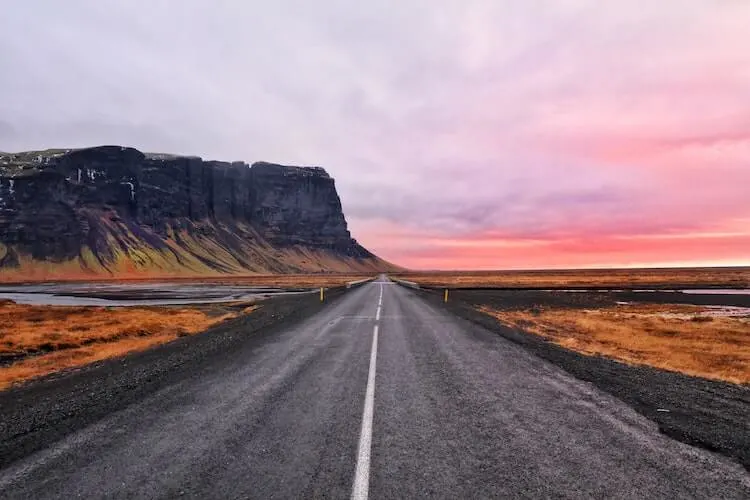 For a romantic stay and place to potentially see the northern lights, Panorama Glass Lodge offers amazing views from your bed…or even your own hot tub outside.
There are plenty of romantic October honeymoon destinations that you'll want to add to your list! Whether you love stunning fall foliage and autumn festivals or visiting a place without the crowds, these honeymoon spots are idyllic!
Which of the honeymoon ideas for October do you like most?
Check out these other honeymoon ideas:
Pin it here!