Some posts on this site contain affiliate links, meaning if you book or buy something through one of these links, I may earn a small commission (at no additional cost to you!). Read the full disclosure policy here.
---
Paris in May is my favorite time to visit. Flowers are in bloom throughout the city, the weather is warming up, and you aren't fighting off crowds quite as much as you would be at the peak of summer. In short, May in Paris is a delight.
But before you go, let's talk about everything you need to know before you travel to Paris in May!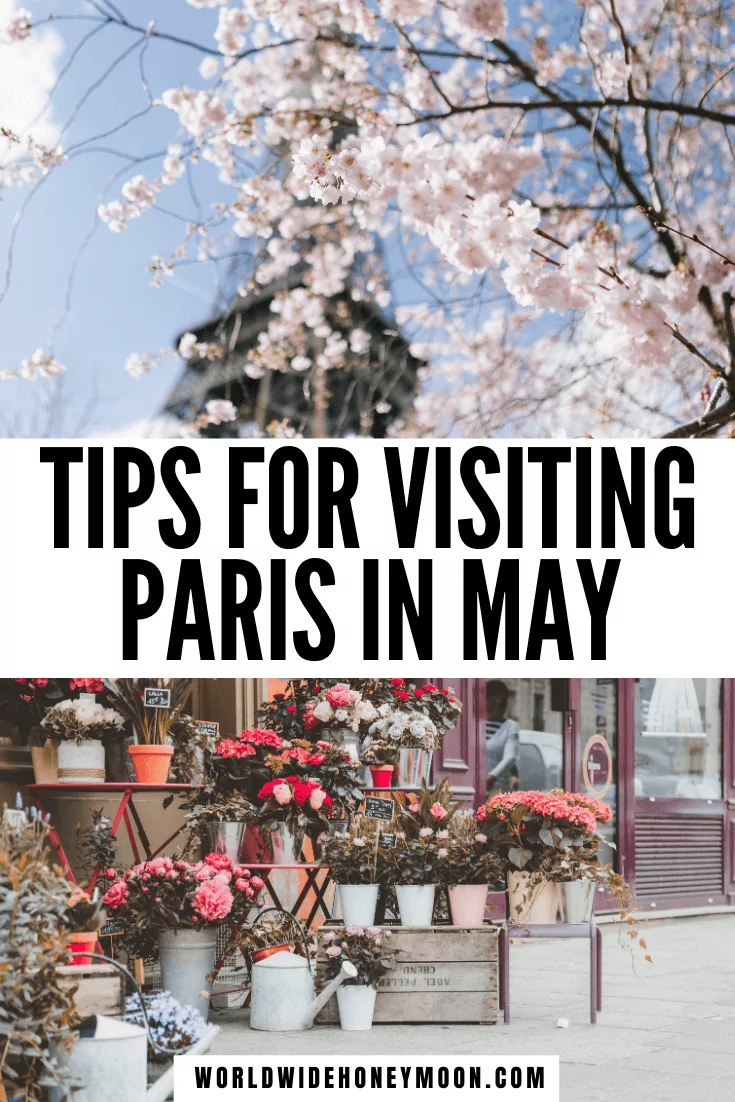 Top 10 Tips for Visiting Paris in May
Paris Events in May
Paris is full of exciting events during the month of May that are more local-focused and really fun to participate in! Here are some key Paris May events to look out for:
**These events are usually in May, however, in 2020 they did not take place. Please check the websites of these events for accurate dates for 2021. Many may be canceled or postponed again this year.
Food lovers rejoice! From Michelin-starred chefs to rising stars, this event gathers the best chefs in Paris under one roof where you can sample all the best eats! They also have live shows with chefs, cooking workshops, plenty of fun drinks, and even a gourmet market to pick up only the finest of goods. If you're visiting Paris during May, this is a fantastic event to go to!
Address: Grand Palace, 3 Avenue du Général Eisenhower, 75008 Paris
Dates: May 14-17, 2020
Event site: https://paris.tastefestivals.com/en/
Cost: €20 ($22) for the normal ticket, €70 ($76) for VIP, and €15 ($16.30) for 10-18 year olds.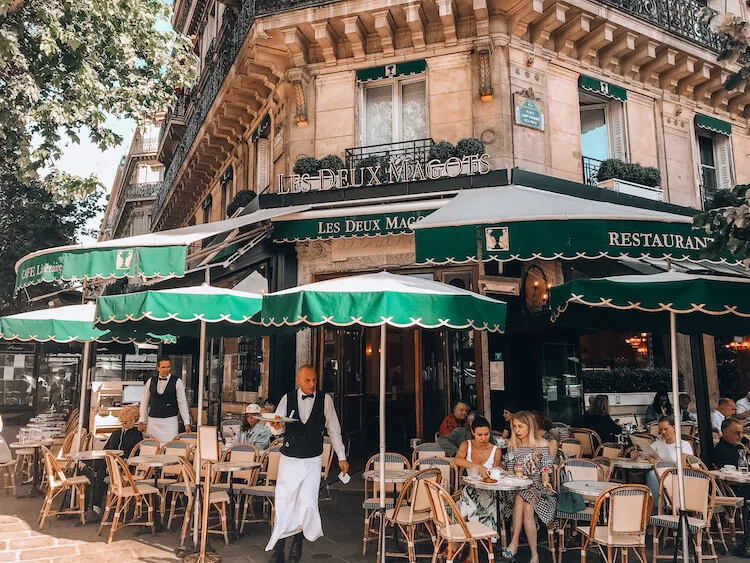 Saint-Germain-Des-Pres Jazz Festival
If you love jazz, this festival is a must. Visit historical and beautiful theatres such as the Odeon Theatre of Europe, in the areas of Paris where jazz developed in this city about a century ago. They also have many free events, especially the concerts that take place at Saint-Germain-des-Pres Place.
Address: Various places across Paris, but most notably in Saint-Germain-Des-Pres
Dates: May 9-20, 2020
Cost: Full fare for a concert is €39 ($42.30) (except at the Odeon Theatre of Europe). Passes for multiple concerts start at €88 ($95.50).
Love horse racing? Get dressed up for a fun weekend watching horses at the Grand Steeple Chase.
Address: Route d'Auteuil aux Lacs, 75016 Paris
Dates: May 16-17, 2020
Event Site: https://www.evenements.france-galop.com/en/grandsteeplechase
Cost: Prices start at €5 ($5.40)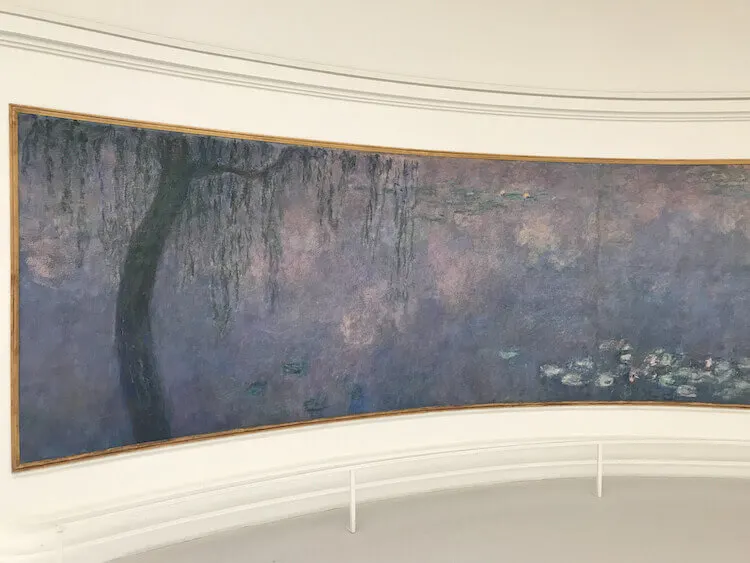 Night at the Museums (La Nuit des Musees)
During your visit to Paris in May, you'll likely hit up some museums. But if you time your visit just right, you can get free access and these museums will stay open late into the night! This event occurs across many European countries, but on the 3rd Saturday in May, you can visit many of Paris's top museums for free and you don't have to worry about how late you stay! If you want to stop in a smaller museum you've never heard of or even check out the Louvre, this is the time to do it!
Address: Various museums across the city
Date: May 16, 2020
Cost: Free
Roland-Garros (French Open)
Tennis season is here and this event is huge. This takes place in Paris in late May and goes into June. Watch famous tennis players in this tournament. But be sure to book your ticket in advance!
Address: 2 Avenue Gordon Bennett, 75016 Paris, France
Dates: May 18-June 7, 2020
Event Site: https://www.rolandgarros.com/en-us/
Cost: Varies by seat and dates.
Paris Throne Fair (Foire du Throne)
While we may be used to county fairs at the end of summer in the US, this is similar to that with rides and attractions, delicious treats, and more!
Address: Pelouse de Reuilly, Bois de Vincennes – 75012 Paris
Dates: March 28-May 24, 2020
Cost: Free!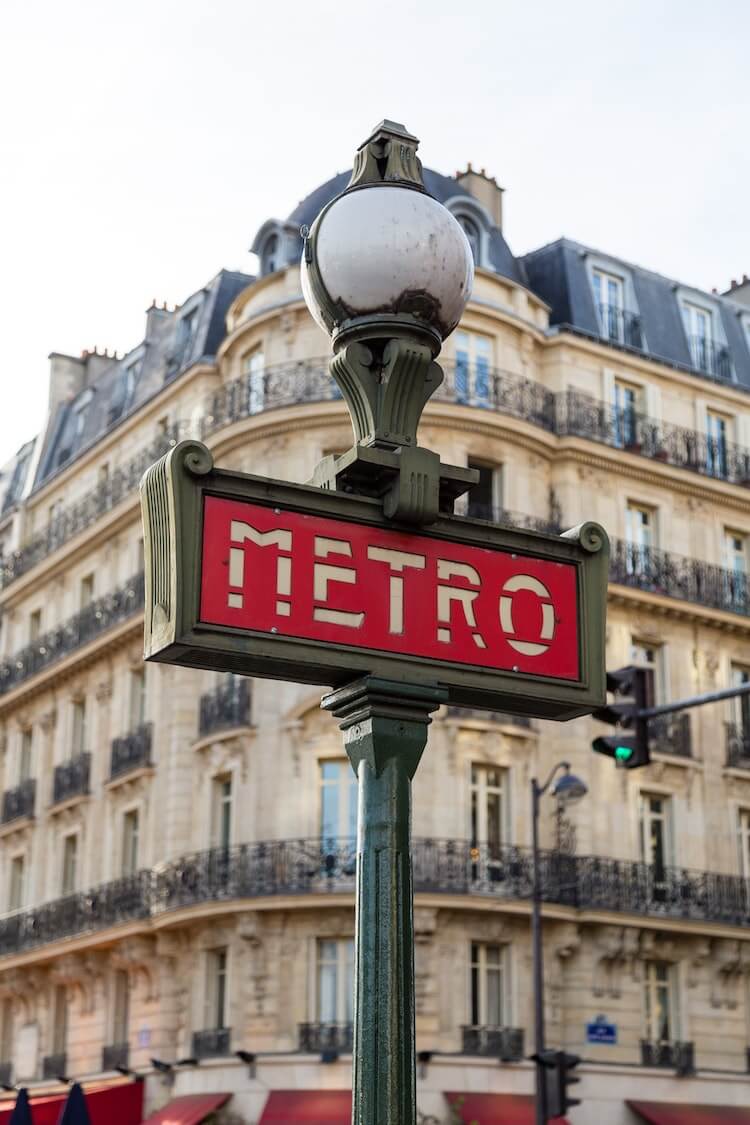 Paris Street Art Festival (Printemps Des Rues)
Visit the local Canal Saint Martin and the lovely 10th, 18th, and 19th arrondissements to be enchanted by local artists on a lovely weekend in Paris in May. With live music, and theatre and dance performances, this is a fun way to kick off your visit to Paris!
Address: Around the 10th, 18th, and 19th arrondissements, including Canal Saint-Martin
Dates: May 25-26, 2020
Event Site: https://www.leprintempsdesrues.com/
Cost: Free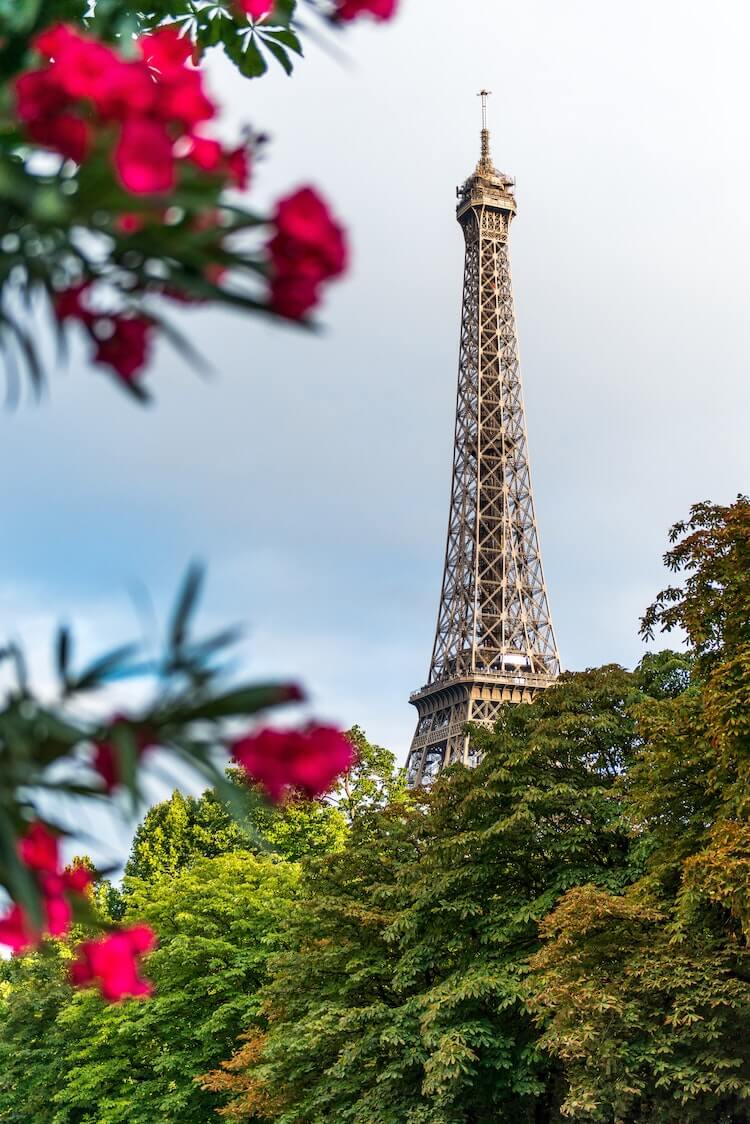 May Has Some Great Holidays!
There are 2 big holidays in France in May! The first one is Fete du Travail (or Labor Day) on May 1. Then there is Victory in Europe Day on May 8 that celebrates the Nazi surrender in France. For both of these holidays, be mindful of the fact that many restaurants, stores, and museums will probably be closed. This is a day to spend with family and friends celebrating! It is the perfect time to make a picnic lunch and relax in one of Paris's many beautiful parks. That is definitely what locals will be doing!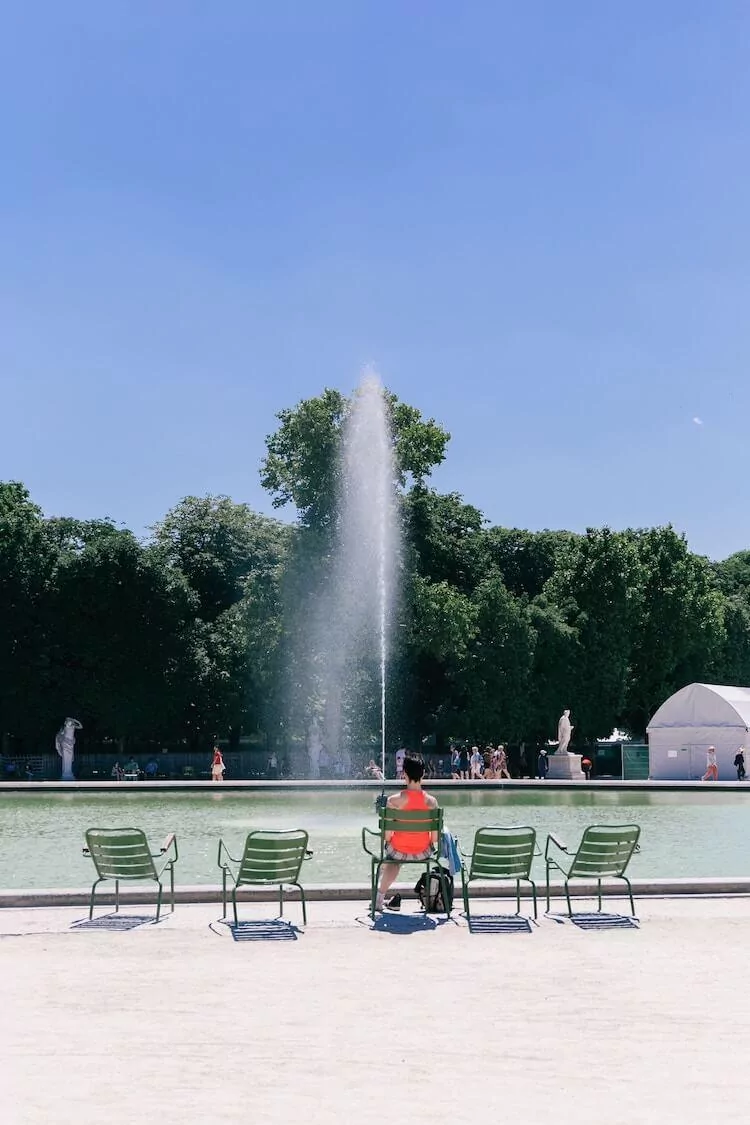 Be Prepared for Paris Weather in May
May weather in Paris, France can be quite unpredictable. When I visited Paris in May, it was actually really hot outside. But, it can also be chillier with rain. The average temperatures in May are around 64ºF (18ºC) during the day and 49ºF (9ºC) at night.
The weather can definitely vary as a lot of places do in the spring, so be prepared for hotter or chillier days.
However, the best part is that the daylight hours are getting much longer in May with 14-15 hours of daylight-perfect for a day of sightseeing!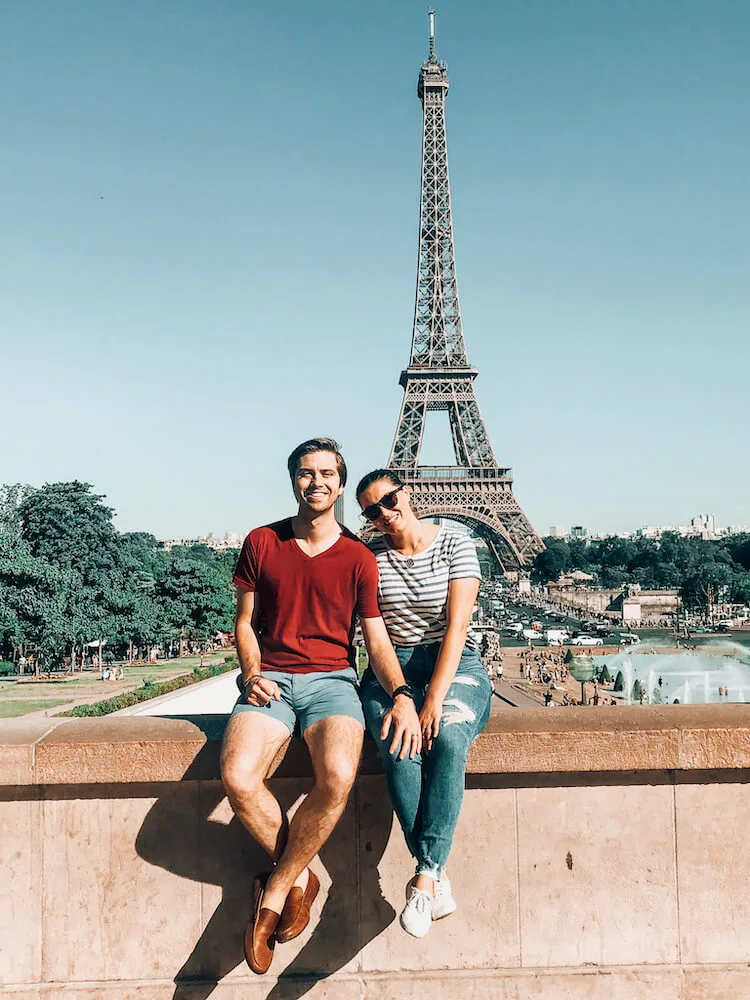 What to Wear in Paris in May
Because of the unpredictable weather, layers are key! A light jacket is a must as evenings can be quite cool and I recommend bringing a small umbrella.
Here are some of my favorite things to wear in Paris:
Comfortable walking shoes: You'll be on your feet quite a lot while exploring Paris, so wearing comfortable shoes is a must! I love wearing my Keds but for rainier days, these leather shoes are great too!
Jeans! French people love wearing jeans. Even on hot days, you'll spot Parisians in jeans. Find a nice pair of jeans that go with everything and you'll be in great shape!
Cute tops: Make sure to bring one that is good for layering.
Sweaters: Again, layers are key. Definitely bring a cardigan or a cute sweater to layer over a top if it gets chilly.
Lightweight scarf: A lightweight scarf goes a long way for accessorizing an outfit and keeping you warmer during chillier evenings.
Sundresses or skirts: I love wearing dresses or skirts on warmer days in Paris. You'll notice that not many French people tend to wear shorts and women will usually opt for a flowy skirt or dress instead. I love this simple sundress for warmer days in Paris.
For the men when it comes to what to wear in Paris in May, I recommend wearing jeans, a button-down, and some comfortable shoes for walking around all day. And definitely pack a light sweater or jacket too. On hotter days, shorts and a nice shirt are fine.
If you pack carry-on only like us, we prefer our Osprey Farpoint 40 backpacks and I love these packing cubes. And when it comes to taking great photos, I usually use my phone, these cell phone lenses to get better photos, and this lightweight tripod!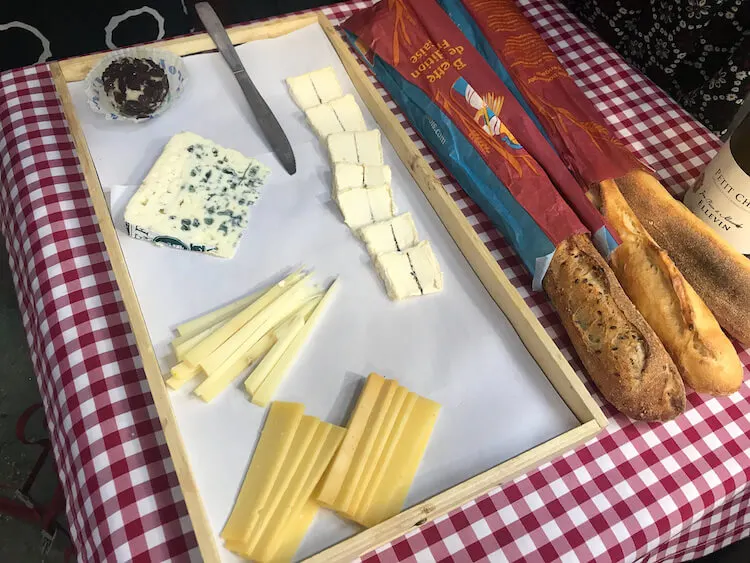 Things to do in Paris in May
Aside from the cool events above, here are some of my favorite things to do in Paris in May:
Have a picnic! Head to a local boulangerie for a fresh baguette, get some delicious French cheese from a grocery store and pack a bottle of wine for a wonderful picnic in the park. It is really inexpensive to do and super romantic on a lovely afternoon in Paris. Parisians love lounging in parks on sunny days! They'll play games, sunbathe, and enjoy a meal. If you want to feel like a local, head to the park on a sunny day!
Linger at outdoor cafes. Who doesn't love being outside on a sunny day? Linger at an outdoor café, sipping a coffee or glass of wine while you watch the world go by!
Walk along the Seine River or take a cruise! To see a lot of Paris's most famous landmarks, simply walk along the Seine! I also recommend taking a boat cruise, especially in the evening. It definitely is a Paris bucket list item!
Take the steps in the Eiffel Tower. The weather is much better in May than in the winter, so take the time to take the scenic route in the Eiffel Tower. Book tickets in advance so you don't have to wait in line!
Visit outdoor museums. While of course, you'll still want to see the Louvre if this is your first time visiting Paris, but spring is a time to enjoy the flowers and sun outside. So make time to visit some outdoor museums like Museum Rodin to enjoy the fountain, flowers, and sculpture gardens.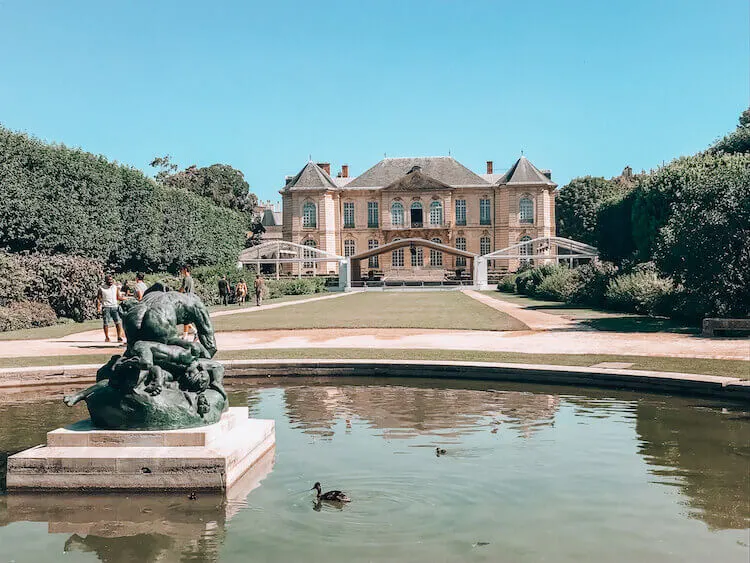 Wander the best arrondissements! Exploring neighborhoods is one of my favorite things to do in May in Paris. We have a whole guide about the best arrondissements in Paris, but I recommend visiting Saint-Germain-des-Pres (6th arrondissement), Montmartre (18th arrondissement), and Le Marias (4th arrondissement).
Take a food tour! We took a lovely food tour of Le Marias and enjoyed every second! We even went to a lovely covered market (Marche des Enfants Rouges). Taste the best baguettes, cheeses, and macaroons in town and enjoy walking around the neighborhood.
Enjoy the views of Paris at a rooftop bar. Bar Perruche is our favorite bar for excellent views of the city.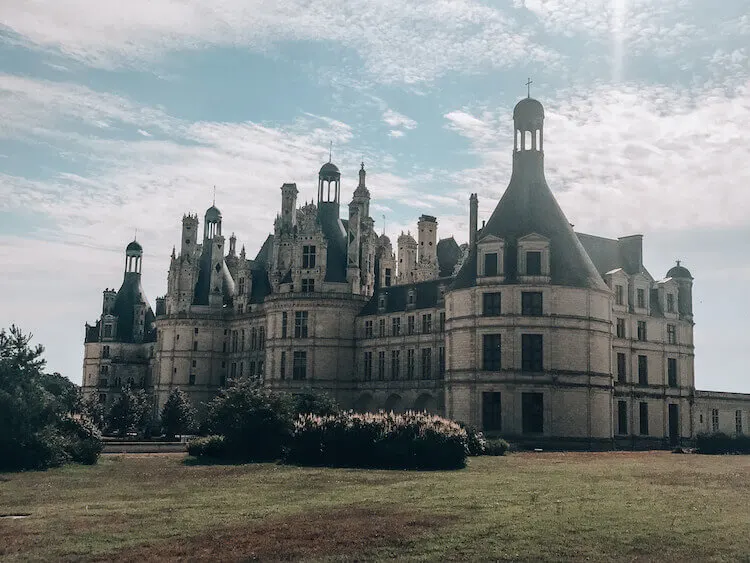 Best Day Trips & Places to Visit in Paris in May
If you plan to stay in Paris for a few days, I highly recommend taking a day trip. Here are a few favorites of ours to take in May.
Loire Valley. We did this tour and fell in love. There are castles and wineries galore in this region of France. I loved visiting 3 gorgeous chateaus and the gardens are lovely in the spring.
Versailles. This palace is stunning on its own but the gardens burst with color in spring!
If you love Monet's Water Lilies and want to see where his inspiration came from, look no further than his home in Giverny. The gardens again are full of color this time of year and perfect for your visit.
Disneyland Paris. If you are a Disney fanatic, this is a great time to go as the weather is good and if you go during the week you'll have fewer crowds as school is still in session.
You can either visit the D-Day beaches to learn about WWII history, or you can also stroll the popular beachside town of Deauville before the hoards of travelers visit during summer.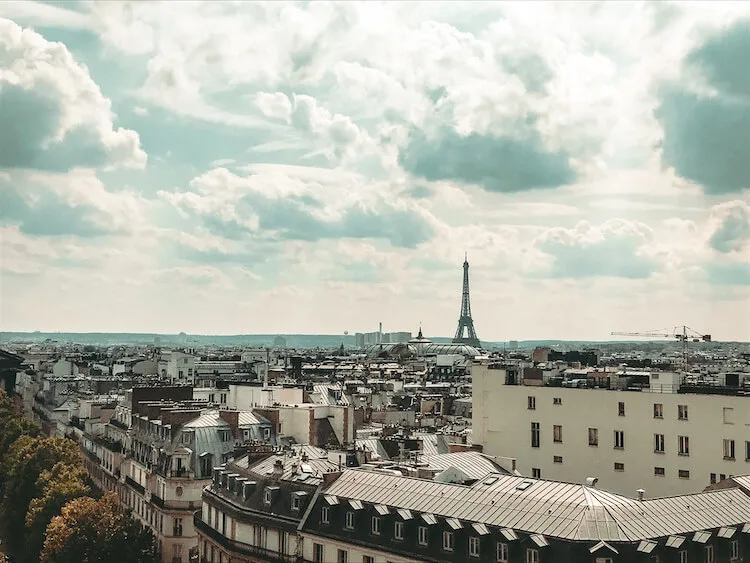 Eat the best local food in May.
French people love eating local. So restaurants will be bursting with all of the flavors of spring such as artichokes, asparagus, zucchini, as well as strawberries, apricots, and cherries.
Enjoy the many dishes at these places and eat like a local in Paris!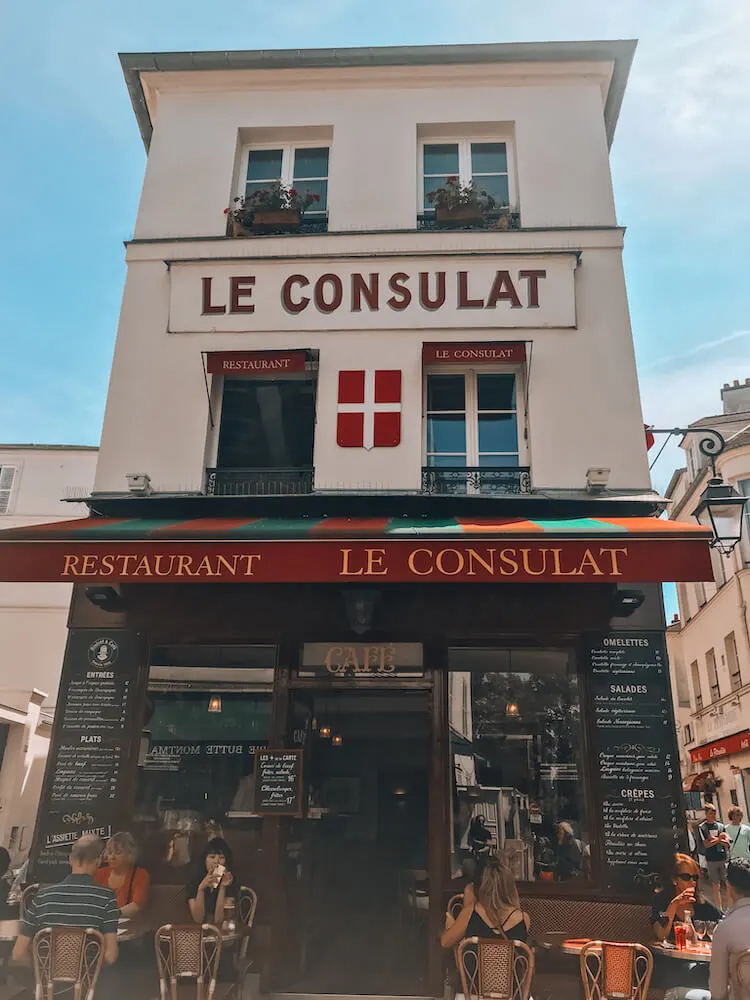 Travel to Paris is Perfect in May
You could visit Paris any time of year. I've visited Paris in May, July, and even spent some time in Paris in January. And while it certainly isn't the low season for tourism, it is much better than in the height of summer during July and August.
However, Paris is touristy year-round. While you'll have fewer crowds during the winter, this place is popular the world over. So I still highly recommend booking tickets in advance for major attractions like the Louvre, Eiffel Tower, and D'Orsay. But the best part is in May you still have fewer tourists around than during the busiest times of the year when people are on summer holiday.
Also, the weather is getting better and you have beautiful flowers everywhere!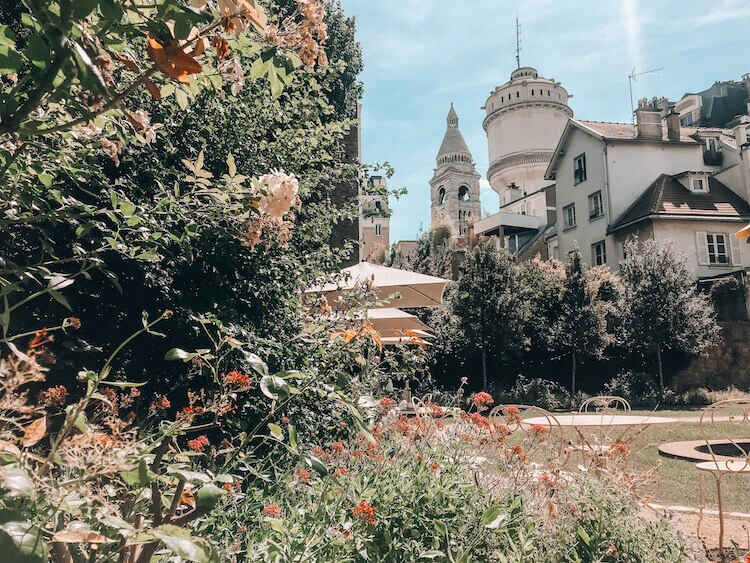 Where to Stay in Paris, France in May
Lucky for you, hotel prices are a little lower than in July and August if you travel to Paris this time of year. Here are some of our favorite places to stay in Paris based on your budget!
Also, if you want to save more money, check out VRBO!
I have a whole guide on where to stay in Paris based on your travel style, but here are a few for the spring.
This hotel in the Montmartre area of Paris is perfect for a romantic spring getaway on a budget. Decorated in the red and black cabaret style with floors dedicated to various poets of the time, it is chic and fun during your Paris spring visit. Prices start around $150 in May.
Read reviews on TripAdvisor and book here!
Located in my personal favorite neighborhood in Paris, this hotel has a classic elegance that'll have you traveling back in time to the Paris of the early 19th century. Prices start around $275 in May.
Read reviews on TripAdvisor and book here!
If you are visiting Paris for the first time or love being near all of the sights, this hotel is within steps of the Louvre and Palais Royal and next to the Tuileries Garden. You'll also enjoy the luxuriously designed rooms, spa, gym, and delightful bar and restaurant. Prices start around $450 in May.
Read reviews on TripAdvisor and book here!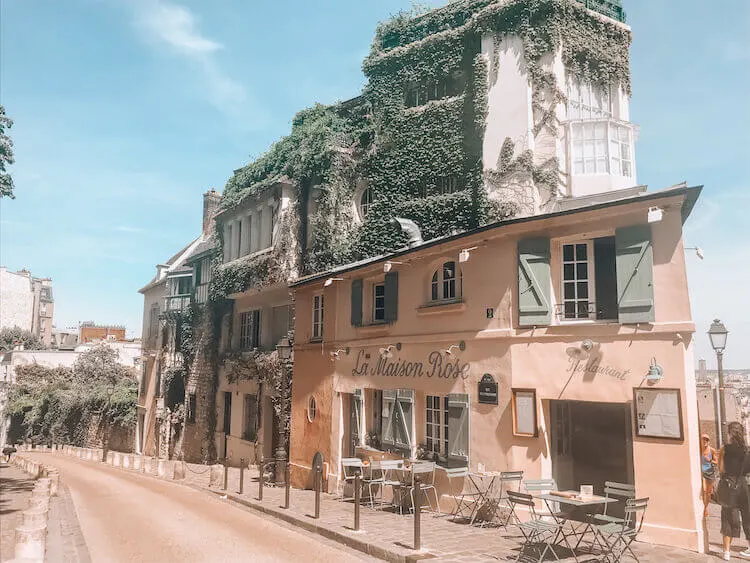 Other Tips For A Trip to Paris, France in May
While I know you're going to fall in love with Paris, here are some extra tips!
Be vigilant! I say this all the time, but pickpocketing and scams are a thing to worry about in Paris. However, you can prevent this by keeping an eye on your things at all times. I carry my anti-theft crossbody bag in front of me and keep it in my lap on metros and even in restaurants. Also, be wary of distractions like street performers. They may be completely harmless, but keep your eye on your belongings because it could be a distraction for pickpocketers.
Get Travel Insurance. No matter when you visit Paris, I recommend purchasing travel insurance in case your passport gets stolen, your luggage is lost, you get sick, etc. There are a ton of reasons to have it and it'll save you money if you end up needing it. We trust World Nomads for our travel insurance.
Paris is great for walking! But if you don't want to walk that far, they have an immense metro system. It can get confusing but by downloading maps beforehand or using Google Maps you should be fine.
Planning to see a lot in Paris? Opt for the Paris Pass for free entrance to many museums and attractions!
Want more tips on Paris, check out these articles:
We hope you have the best time visiting Paris in the spring! From the beautiful flowers to the exciting events, this time of year is a great time to spend a few days enjoying the city of lights!
What do you think? Let us know in the comments!
Pin it here!