Some posts on this site contain affiliate links, meaning if you book or buy something through one of these links, I may earn a small commission (at no additional cost to you!). Read the full disclosure policy here.
---
When it comes to listing out budget destinations, Paris never makes the cut. Yes, we know that Paris is one of those cities where you blink and suddenly you've spent money. So when we decided to spend some time in Paris exploring the city and going to the Loire Valley for a day, we couldn't help but ask ourselves in the planning process, "How much does a trip to Paris cost?"
Okay, I've been to Paris quite a few times, and I've been the budget backpacker who squeezed in a trip to Paris in January on a weekend by staying with my friend at her apartment, walking everywhere, using the crap out of my student discount for the train there, and my French visa to get into museums for free or at a discount.
If you really want to do Paris on the cheap, you certainly can. But if this trip is a honeymoon or romantic getaway, there are times when you'll want to splurge and times you'll want to save.
Either way you travel, that's where we come in. We're here to break down the perfect trip to Paris budget including flights, hotels, dining, and more!
Check out our Paris itinerary podcast episode here!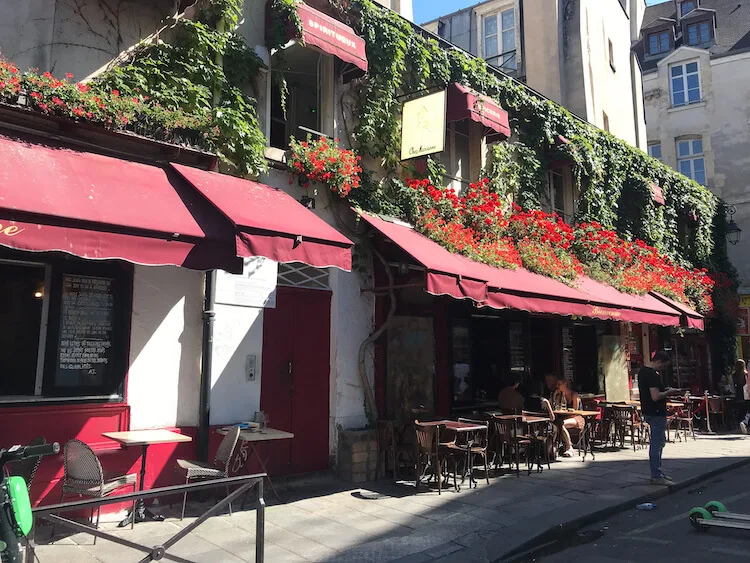 Paris Trip Budget Factors:
Before we dive into the trip to Paris cost, let's chat about what to expect.
France uses the Euro. The cost of one euro is around $1.09. So while you won't lose a lot of money on the exchange rate, know that the exchange rate does make it more expensive if you are from the US.
The time of year is key! If you visit during the summer months, Paris can be more expensive as it is peak travel season. Hotel prices and even restaurants in the busy parts of town will increase. If you go in the winter or off-season, expect better prices.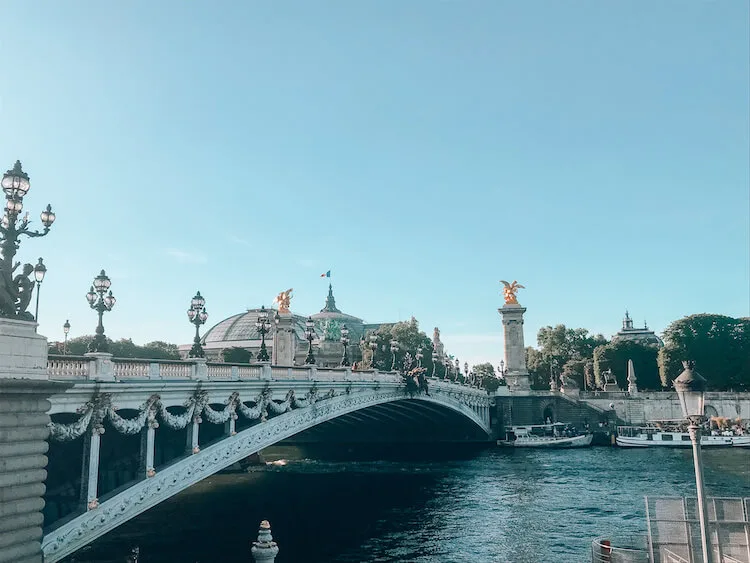 The Ultimate Trip to Paris Cost Guide
First Things First: Getting There and the Cheapest Ways to Get To Paris
You may know at this point that we're huge with the travel hacking game. And when it came to booking a flight during the peak season to Paris from the US, we knew points were the way to go. Thankfully, we had a ton of American Airlines points to use!
Except…while we found great availability to get to Paris, getting home was tricky. We ended up booking a flight home from London and took the train there to fly out. So my advice here is to definitely book as soon as you know you are available, especially if you aren't flexible with your travel days. American Airlines is notorious for having a lot of availability 11 months out but makes it increasingly difficult to find any after that.
But we were determined!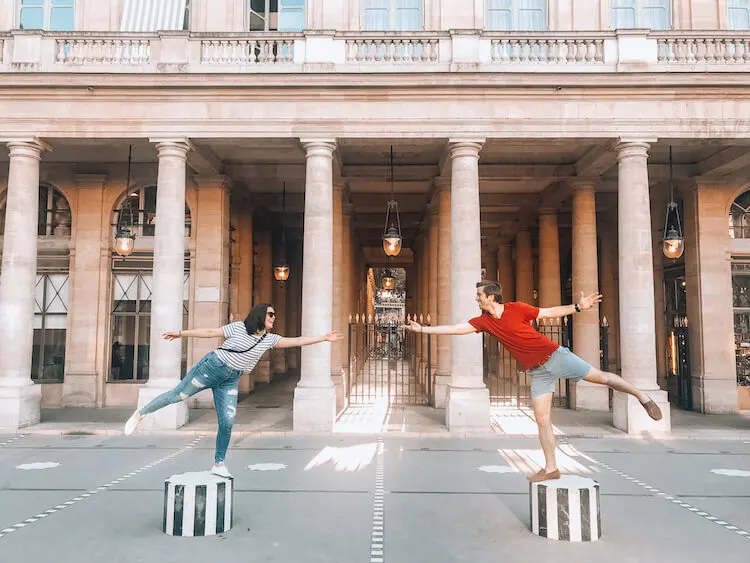 The Cost of Flights to Paris
So for the flight to Paris, we paid 60,000 points for the two of us, plus $11.20 in taxes and fees! Talk about cheap! The only issue was the cost of taxes and fees to fly out of London (60,000 points to get home plus $664.86). So basically, our flight costs with points during peak season was $676.06 for 2 people to fly round-trip to Europe from Cleveland. That's only $338.03 per person!
Yes, that still sounds cheap, but by picking different routes to get to Paris and back and certain times of the year, it is even cheaper. And sometimes you can get great deals for flying to Paris on Skyscanner where you don't even need to use points!
From a large city like NYC, you can get flights for as little as $300 or less per person depending on when you go. For a city like Cleveland (or a smaller US airport), you could spend as little as $500 or less per person. For more peak season pricing, expect to pay around $800 per person from a smaller city like Cleveland or $450 per person from a large city like NYC.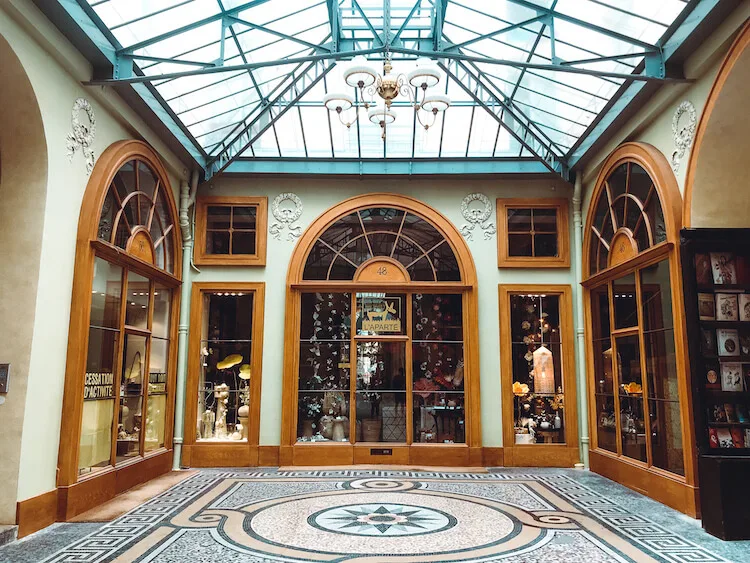 And my personal favorite thing to do is once you know the dates/times of your flight, you can set an alert on Skyscanner and it'll let you know when to book when prices drop!
Traveling to/from Paris in Europe
I mean if you're traveling around Europe, flights to Paris are a freaking steal. One thing I miss about studying abroad in France was the crazy inexpensive flights. We're talking like $100 or less for a round-trip flight.
As far as trains go, you can also get tickets for $100 or less depending on where you're traveling from.
So if you're bouncing around Europe on your trip or you live in Europe and fancy a long weekend in Paris, this is a cheap one to budget!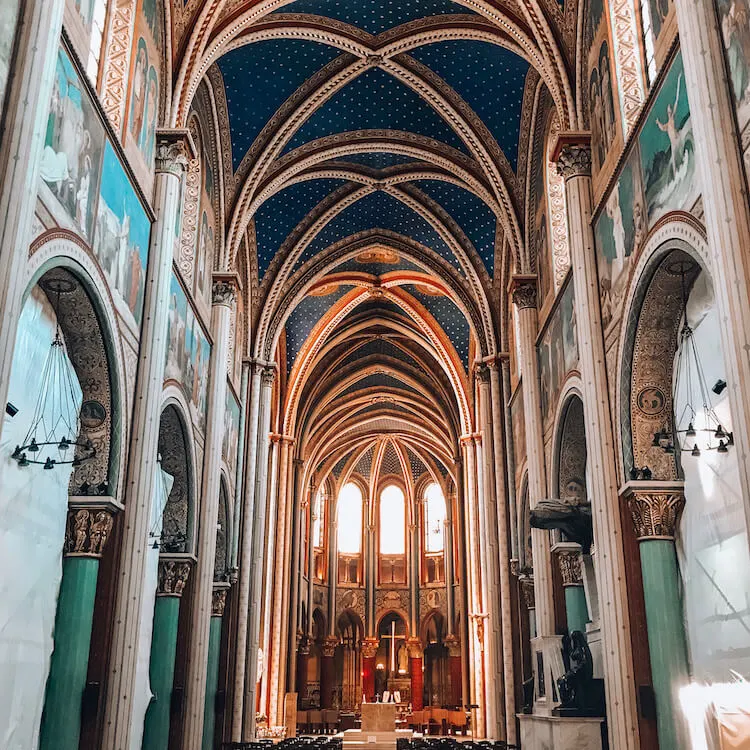 Total Cost for Flights to Paris:
The trip to Paris cost for flights is between $300-800 per person for a round-trip flight to/from the US to Paris. For flights around Europe or the train, aim for $100 per person.
Paris Vacation Cost #2: Hotels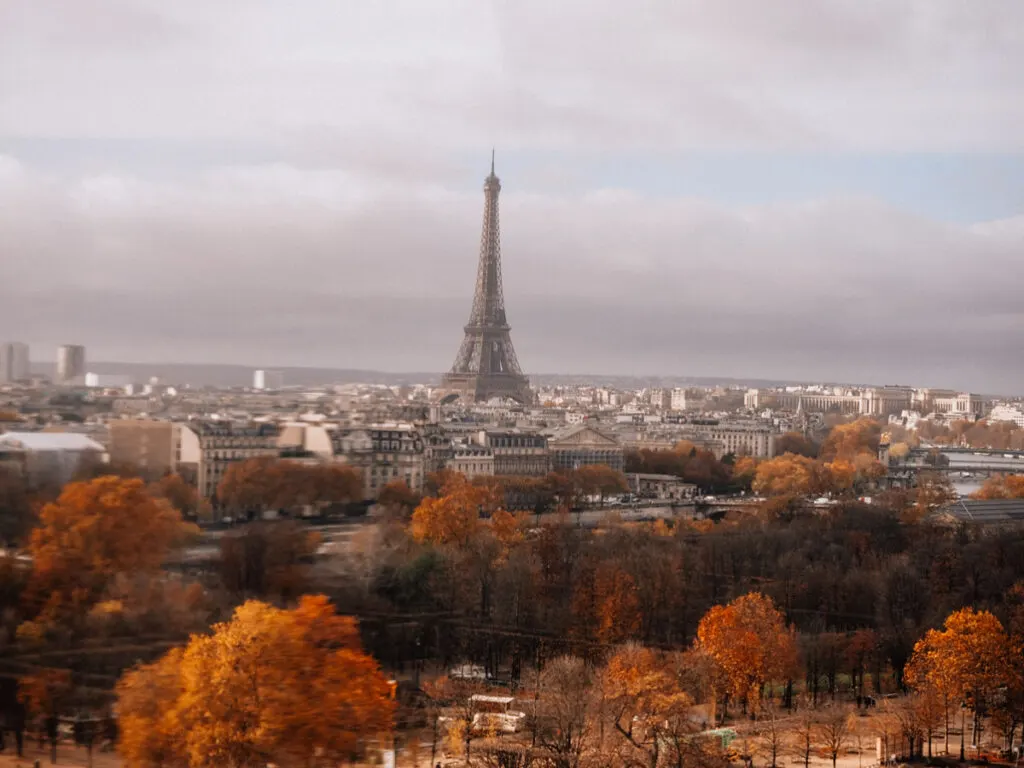 Budget Options
Whew, this part of your Paris budget can vary A TON. You could go the budget route and do hostels, like the fabulous Le Village Montmartre in the prime Montmartre neighborhood for only $60 per person per night for a dorm (or $158 per night for the private 2 person room).
There is also the option to stay in a VRBO for around $100 per night for 2 people in an apartment near the 1st Arrondissement (within walking distance of the Louvre).
And the last budget option for your trip to Paris cost is a hotel! If you don't mind staying a bit further out and taking the metro in, Hotel du Printemps is in the super local 12th arrondissement, is clean and comfortable, and has everything you'd need for your stay. My parents opted to stay here during their time in Paris and loved it.
The area was filled with amazing local restaurants, and they enjoyed the bakery next door with locals lining up each morning for tasty baguettes! For only around $110 per night, it is a great deal for your trip to Paris budget.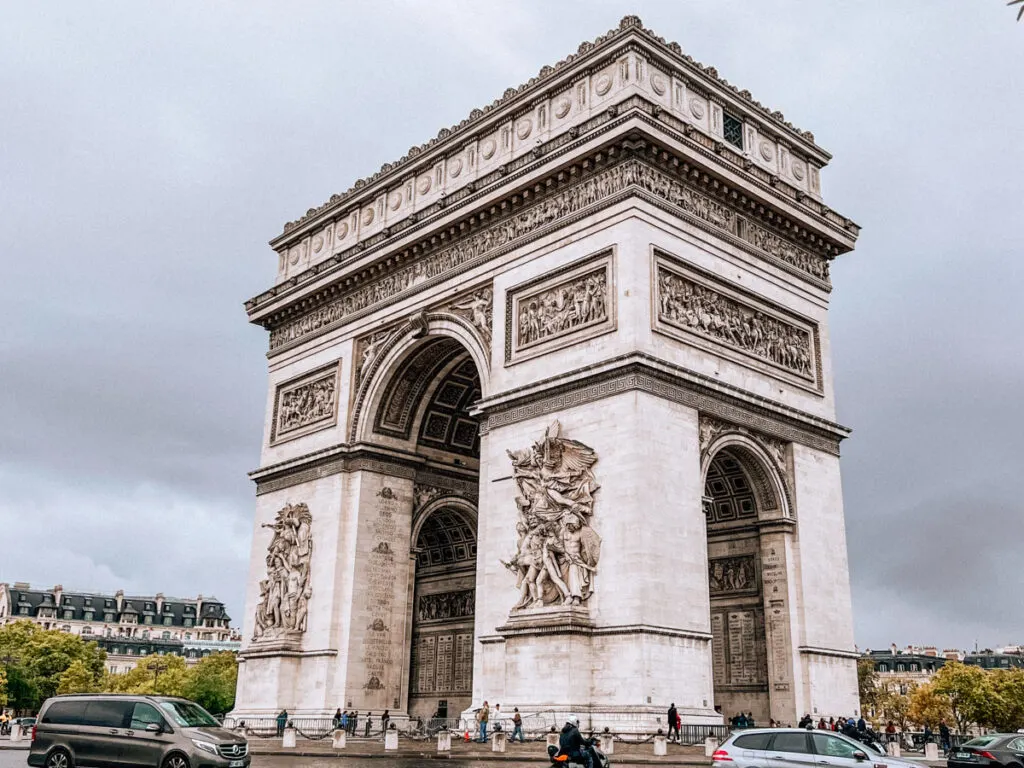 Mid-Range to Luxury Hotel Options for Paris
For those on a romantic getaway to Paris or who are more of the mid-range travelers, Hotel Eiffel Seine is the hotel for you. This gorgeous hotel is about $195 per night, is only a 5-minute walk to the Eiffel Tower, overlooks the Seine River, and you can relax in your lovely hotel room or the hotel bar/lounge knowing you've found a great deal in Paris.
And for those looking for luxury, Paris has it. Grand Hotel du Palais Royal is steps away from the Louvre and Palais Royal, has a delightful spa, fantastic breakfast spread, lovely bar and lounge to take a rest after a long day, and the rooms are chic and modern. For around $500 per night, you'll feel luxurious here.
Total Cost for Accommodation in Paris:
For accommodation on your Paris budget, aim for $60-500 per night depending on your travel style. So for those who travel somewhere in the middle, $195 per night is perfect. If you are staying in Paris for 5 nights, aim for a budget of $975 for the mid-range hotel, $550 for the budget hotel, or $2,500 for those looking to splurge. Check out where to stay in Paris based on your travel style!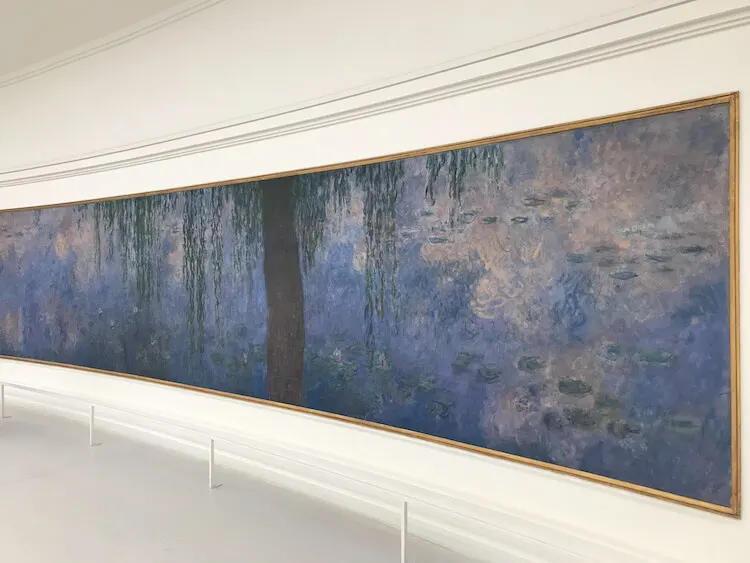 Trip to Paris Cost #3: Activities and Excursions
Now for the fun part! You've figured out a good cost for hotels and flights to Paris, but now it is time to figure out what to do in Paris!
And with that, comes figuring out what you can afford to do in Paris!
For us, we wanted to take a day trip to the Loire Valley one day, and all I can say is wow! Our trip with Get Your Guide to the Loire Valley was filled with 3 stunning fairytale castles, a French country lunch at one castle, and a lot of tasty French wine. While it was pricier at around $167 per person, it included transportation to/from the Loire Valley, entrance to all of the castles, 2 wine tastings at 2 castles, and lunch with unlimited wine. It was beyond worth it and I highly recommend this trip if you want to see more of France while in Paris.
We also decided to do a food tour in Paris. We love checking out food tours during our travels, like our one day in Lima, as they show you famous sites and you get to try the best food! The Food Tour of the Le Marais neighborhood was our fave, where we went to local spots, tried one of the best baguettes in the city, and sampled to die for chocolates and macaroons. We even went to the cutest market! This was $120 per person but well worth it for all the food and wine tastings we had!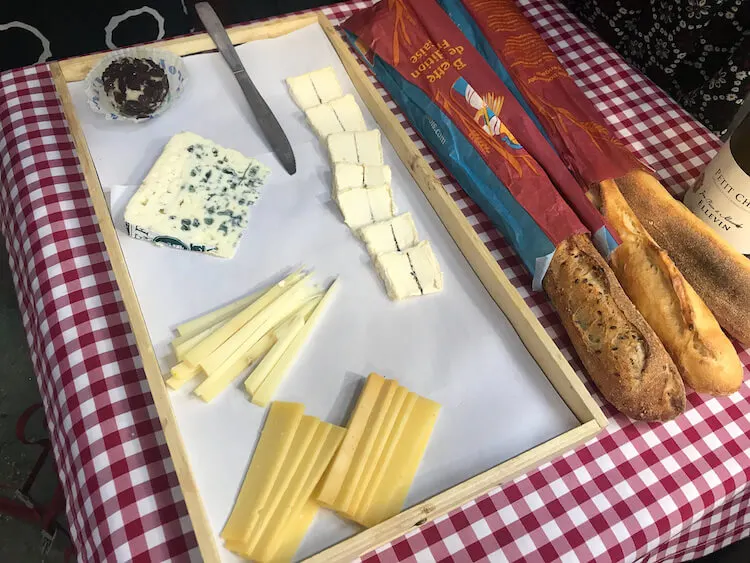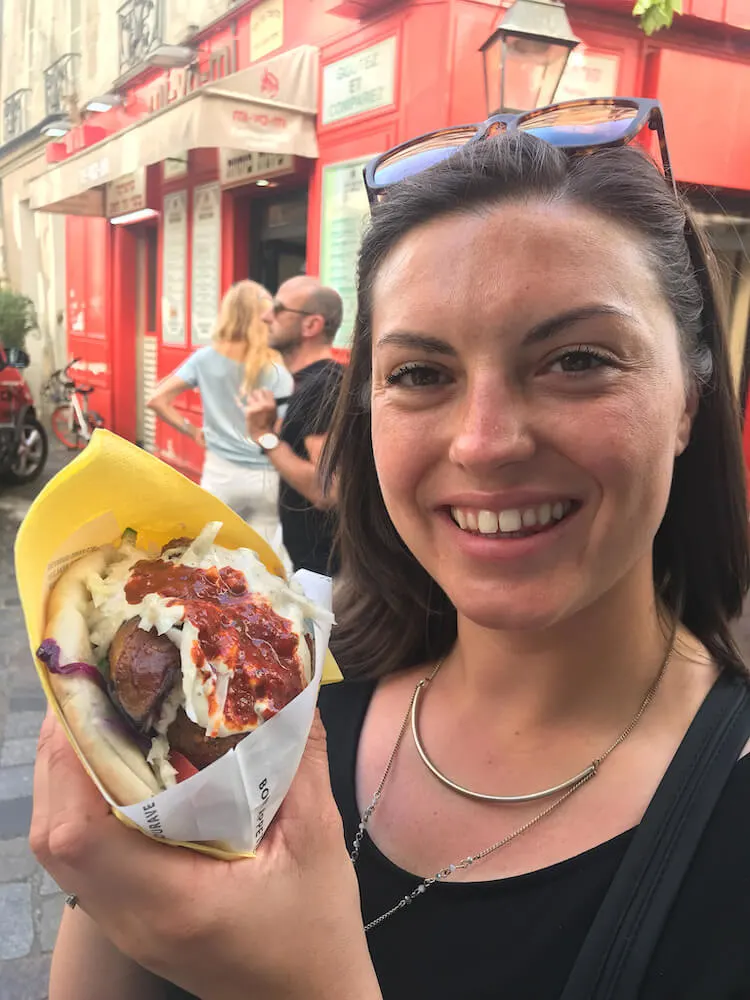 And, who goes to Paris and doesn't check out a museum or two? We loved the Rodin Museum for the sculptures and gardens and Museum L'Orangerie for the stunning Monet pieces and impressionist paintings in a much more manageable space! The cost for the Rodin Museum was €13 or $14 for a standard ticket and the cost of L'Orangerie was €12.50 or $13.50 for a standard ticket.
If this is your first trip to Paris, I definitely recommend stopping in to see the Louvre and D'Orsay as well. I recommend doing a timed entry ticket for the Louvre for only $19, which allows you to skip-the-line. Otherwise, you may not be able to get in on really busy days!
The cost for a ticket to D'Orsay is $14 for a reserved ticket online.
Okay, while we only went to a couple of museums during our visit, if this is your first time and you plan to see a lot, definitely opt for the Paris Pass. This allows skip-the-line entry to various museums and attractions across the city! At only $71 per person for a 2-day pass or $90 for the pass plus a river cruise, it is a great idea for a lot of sightseeing.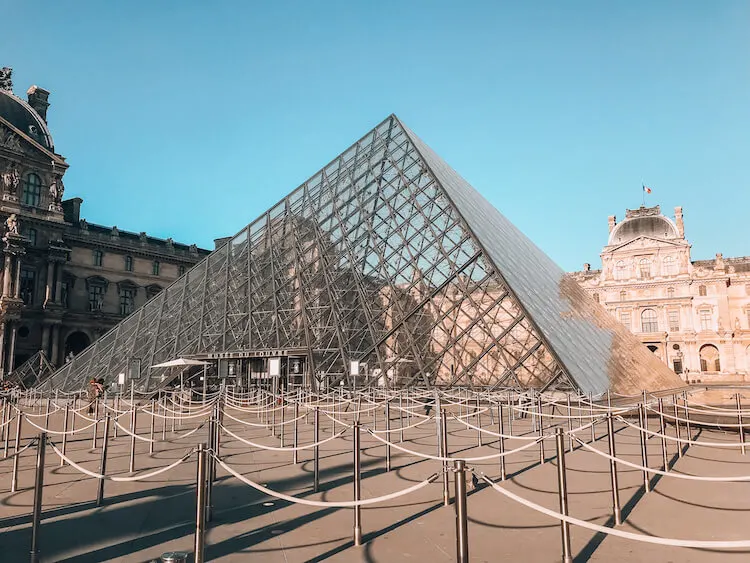 Total Cost for Activities in Paris:
If you plan to check out a bunch of museums and not do any day trips, I would say that $77-94 per person is appropriate for the Paris Museum Pass for 2-4 days plus a river cruise. If you only want to do a couple of museums and a day trip like to the Loire Valley, then aim for a Paris activity budget of around $289-317 per person for a 5 day trip to Paris.
PS- Be sure to check out the most romantic things to do in Paris!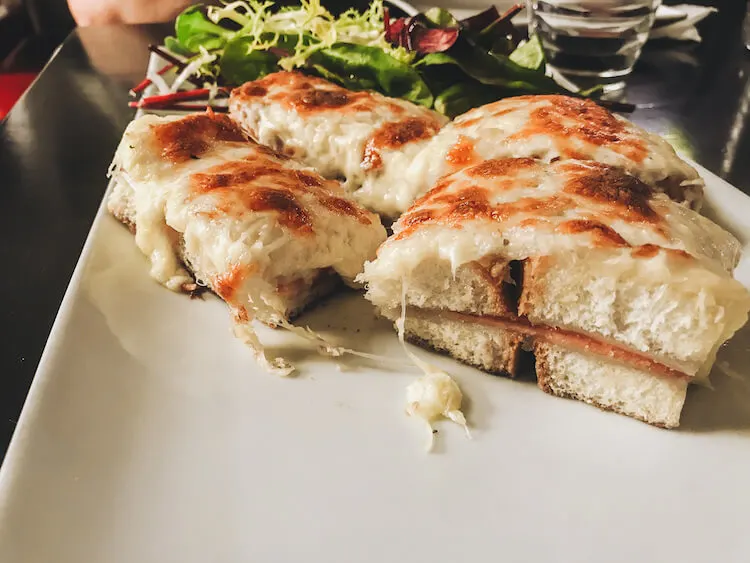 Trip to Paris Cost of Food & Beverage
Much like the hotels, this can vary immensely as well. For the breakfast, a croissant and coffee will set you back around €5 or $6. Lunch at a restaurant can be around €15 or $17 for a Prix fixe 3-course lunch, and dinner can be around €30 or $33 per person for wine and a meal.
Now, for those doing Paris on a budget, you could just go to the grocery store and pick up a €0.90 or $1 croissant for breakfast, a sandwich at a bakery with a coke for €7 or $8 for lunch, and for dinner, you could pick up a baguette and cheese with a nice bottle of wine for only about €17 or $19.
And if you're really bougie, you could definitely end up spending €20 or $22 per person on a nice, sit down breakfast, €29 or $32 on a nice, sit down lunch with a prix-fixe menu at a place like Le Precope, and upward of €420 or $466 for a tasting menu at a Michelin-starred restaurant like L'Arpege.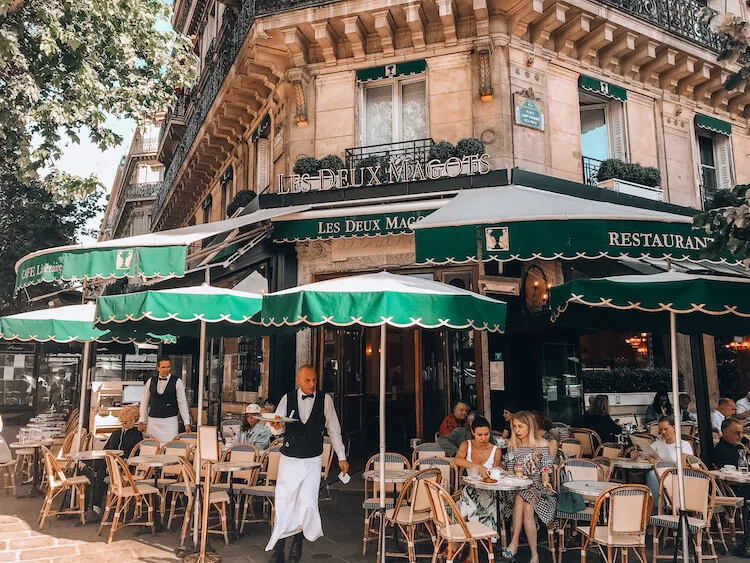 Clearly, this is the extreme budget to extreme luxury. But to give you insight on our daily food and drinks budget, here is a breakdown of a sample day during our trip:
Breakfast at Les Deux Magots with the ancient hot chocolate with croissant and bread with butter (€12 or $13 per person)
Lunch sandwich and drink from a bakery for €7 or $8
Dinner at Le Precope with an appetizer, main course, and wine for €28 per person or $31 per person.
Banana Nutella crepe to split for dessert from a crepe stand: €7 or $8.
Total spent for one day of eating/drinking for 2 people: $56 per person or $112. However, this did vary by day. One day we just had a baguette and cheese with wine that we picked up from a market on the way home for dinner after hitting up a wine bar. That only set us back about $19 for dinner.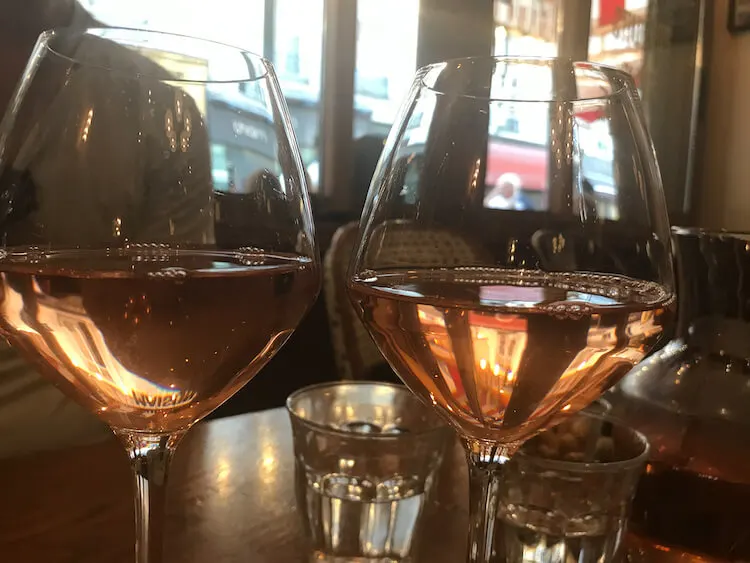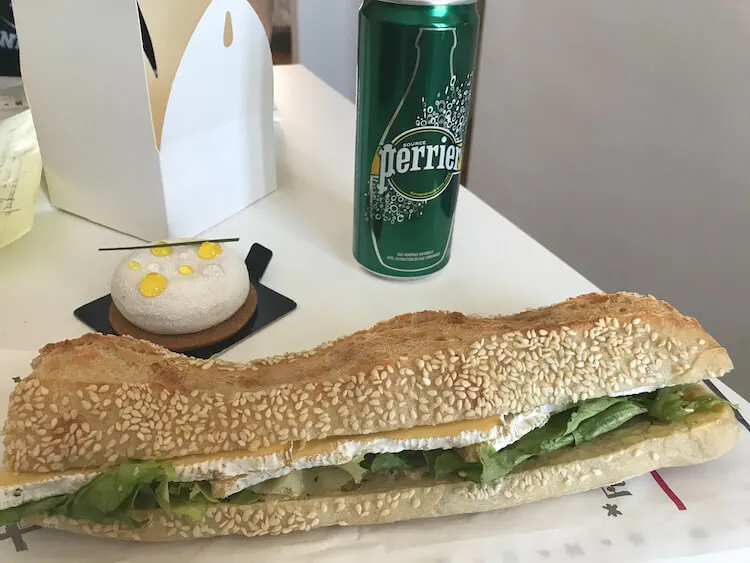 Total Cost for Food and Beverages in Paris:
It totally depends on your travel style and budget, but probably $50 per person for food and drinks per day is appropriate. If you are a budget backpacker, this could easily be done for $28 per person per day. If you want the best of the best, aim for $300-520 per day (assuming you eat at Michelin restaurants a lot).
For 2 people for a 5-day trip to Paris expect to pay about $250 per person or $500 for two. For those doing a low-cost Paris trip, aim for $140 per person or $280 per couple during that time. And for those traveling in luxury, aim for $2500 per person or $5,000 for your trip for two.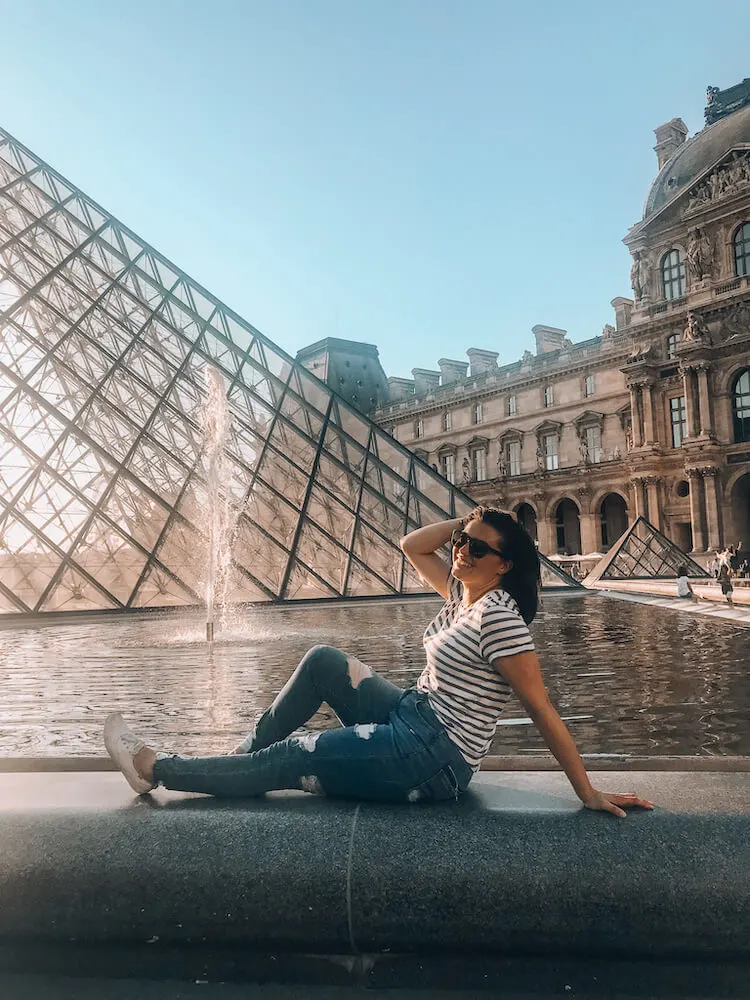 Getting Around Paris Budget
Now we know food, activities, flights, and hotels…but what about getting around Paris?
Not all of us can afford to Uber everywhere, right? And with Uber's being around $55 or so to/from the airport, you may want to save a bit more money for activities and food.
Of course, if you stay in the main part of Paris near the Eiffel Tower or Louvre, you'll find that you can walk to the main sites if you're willing to. We would walk for miles a day. Of course, this isn't always reasonable, and if you're short on time, maybe getting the Hop-On Hop-Off bus is for you! At about $40 per day ($50 for 2 days), you could use the tourist bus to get around to the main sites without walking.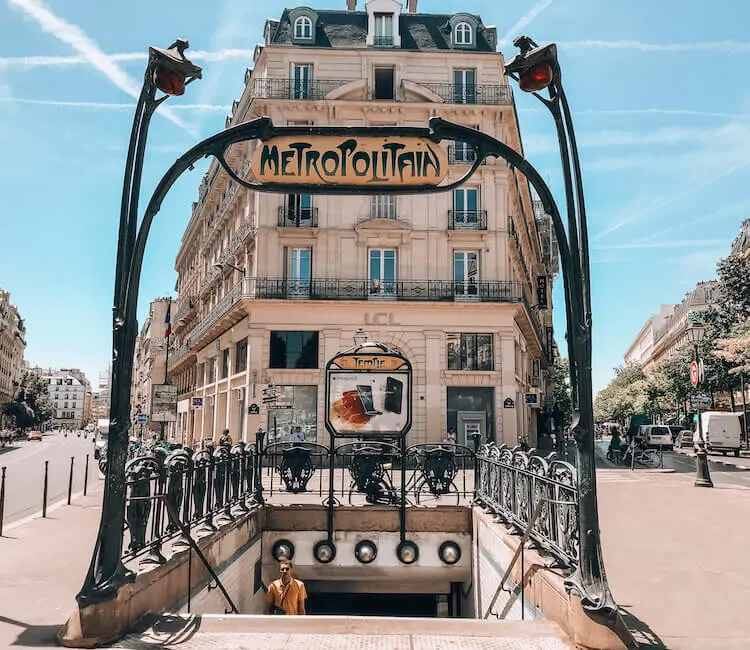 And for a cheaper, and more local, way of getting around, take the metro! Tickets are €2.50 or around $3 each for zones 1 and 2. You can also buy a Paris Visit Travel Pass (perfect if you're there for only 5 days) for €6.75 or $7.35 per day.
And getting to/from the airport via bus, the Roissybus ticket for Charles de Gaulle is €16.20 or $17.65 per way and it picks up/drops off at the Paris Opera.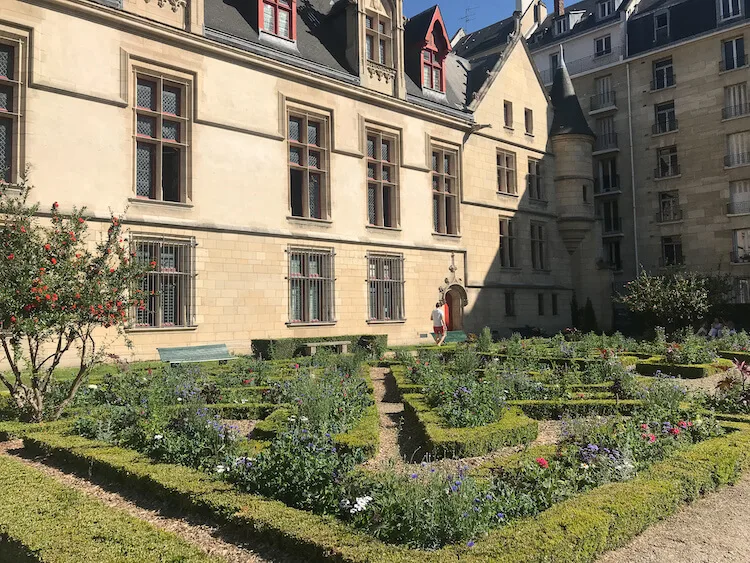 Total Cost for Transportation in Paris:
I would aim for $50 per person or $100 for transportation in Paris including getting to/from the airport via the bus and buying day passes for the metro.
If you'd prefer taking Uber to/from the airport, then $72 per person or $144 for transportation in and around Paris ($127 if traveling solo). If you plan to use the Hop-On Hop-Off bus instead for a couple of days, aim for $98 per person or $196 for a couple or $153 for a solo traveler.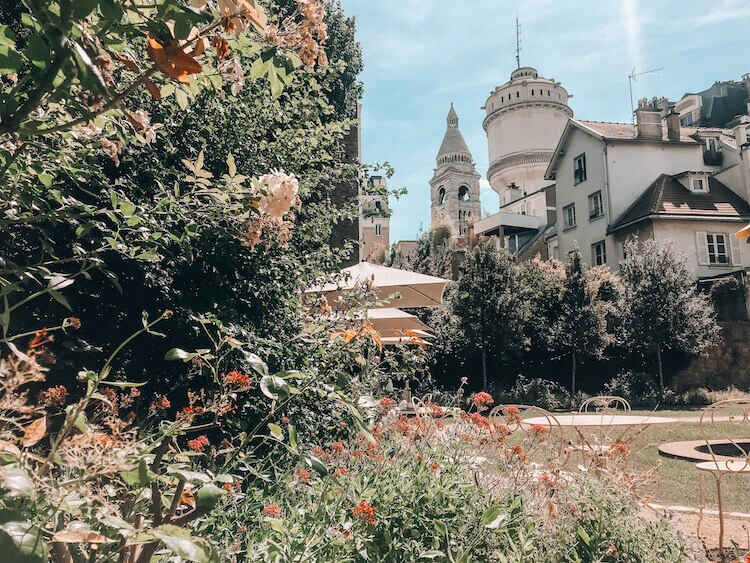 Don't forget Trip Insurance in Your Paris Trip Budget!
Last, but certainly not least, let's talk about trip insurance. No matter your budget for Paris, I highly recommend getting insurance. We get World Nomads when we travel internationally for its comprehensive plans and its affordability. If you don't mind paying a little now, you'll save a lot of money later if something happens.
For 5 days in Paris, we paid around $62 per person for the Standard Plan (around $99 for the Explorer Plan). Trust me, it is totally worth it. Whether you get your camera stolen or your bags get lost, there are a number of reasons to have trip insurance.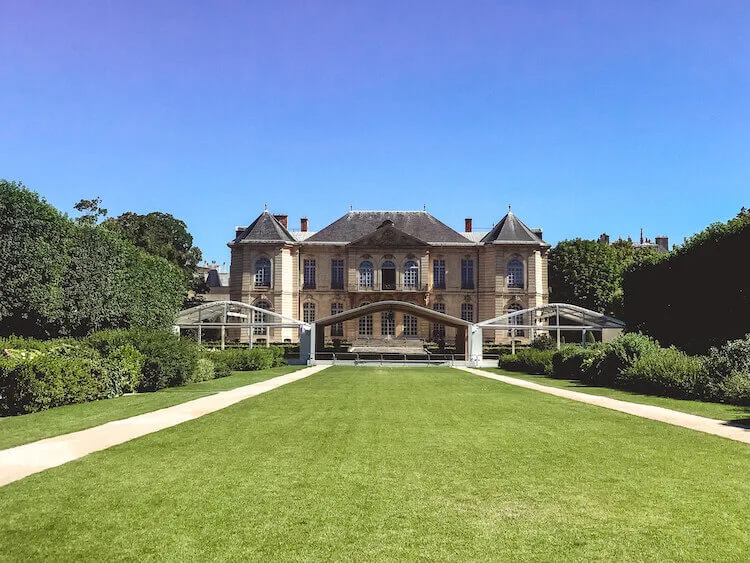 Total Trip to Paris Cost
For your trip to Paris, here are the perfect budgets based on your travel style:
Budget: If you're on a strict budget, with flights, hotels, and more, aim for a budget of $1,000-1,500 per person for a 5 day trip to Paris with the lower end finding a great flight deal for $300, doing grocery store meals, staying in a hostel dorm, using the museum pass, taking the metro and Roissybus to get around, not doing any day trips, and doing the Standard Plan for trip insurance.
The higher end of this is if you find flights for $500 per person, stay at Hotel Du Printemps, don't do a day trip and do the museum pass with cruise for a couple of days, eat for about $35 per person per day, get the Standard Plan for insurance, and use the bus to/from the airport and metro.
For a couple $1,800-2,300 for a 5 day trip to Paris on a budget is appropriate.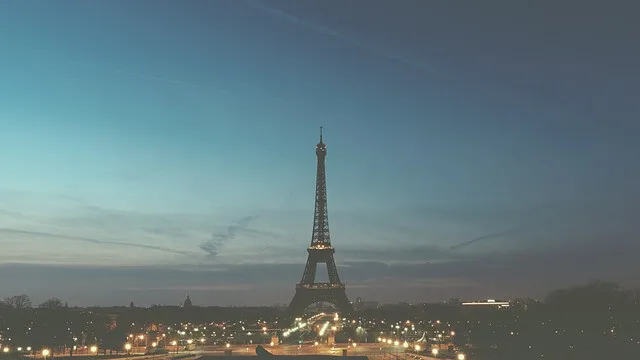 Mid-Range: If you are able to save/splurge a bit, aim for a budget around $1,632 per person or $3,264 as a couple for a 5 day trip to Paris including $500 flights per person, the mid-range hotel, doing the day trip and food tour and seeing a couple of museums, eating out at $50 per day, taking the bus and metro, and buying the Standard insurance. If traveling solo, aim for $2,120.
Luxury: And for those who are willing to splurge, eat at fancier places, stay in a nice hotel, do a day trip, etc. aim for around $5,000 per person or $10,000 for a 5 day trip to Paris. If traveling solo, then aim for $6,300.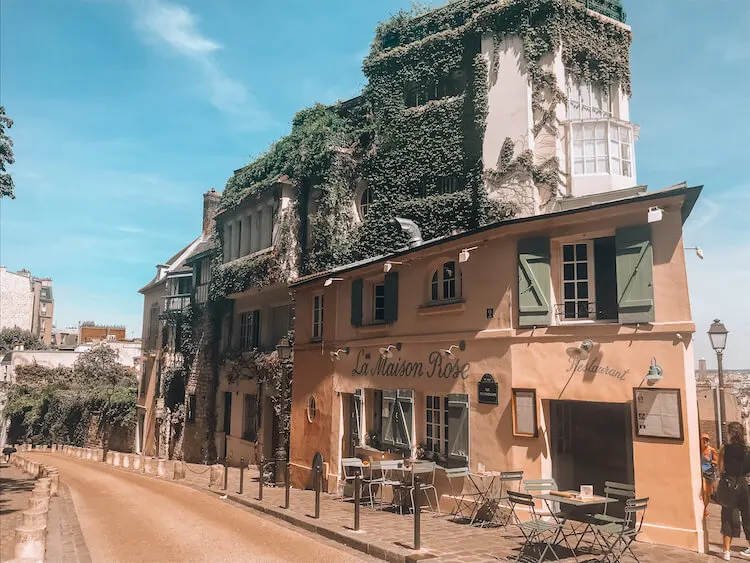 So how much does a trip to Paris cost? For 5 days in Paris for the mid-range budget person, expect to spend around $2,000 for a solo traveler and $3,200 as a couple. However, for the budget backpackers, 5 days in Paris can easily be done for under $1,000 a person.
What did we end up spending during our time in Paris?
With all of these factors above, we ended up spending right around $2,000. No, we didn't do this on a complete budget plan, but we had a free place to stay thanks to our friend Alice. We pretty much did the mid-range travel budget less hotel costs. Our flights were $676 thanks to miles, we had zero hotel costs, we did the day trip, food tour, and went to a couple of museums, had about a $100 per day for food and drinks for two, did the Standard Plan of trip insurance, and we did Uber to our friend's place but ended up taking a train to London to fly home (took the metro to the station).
When I planned my parent's visit, they ended up spending on the lower end of the mid-range budget as they stayed at Hotel Du Printemps and loved it! Also, if you plan to visit in the spring it is cheaper as well!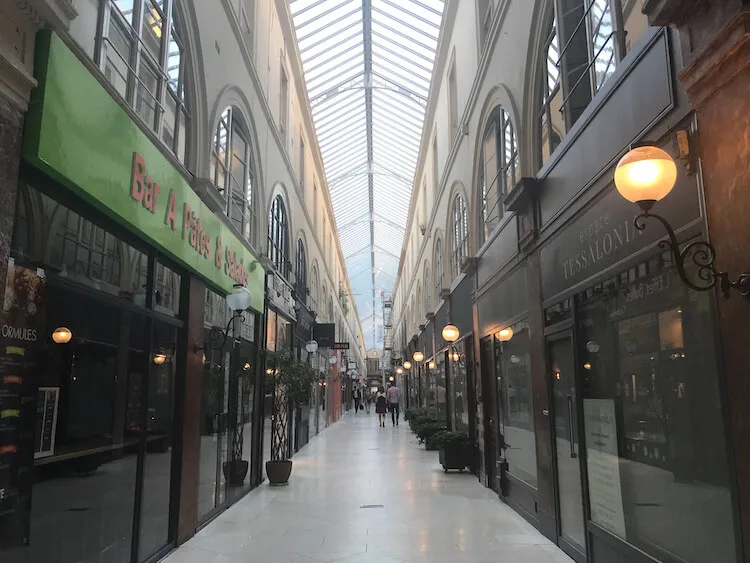 And there you have it: the perfect trip to Paris cost whether you're backpacking on a budget or splurging on a honeymoon. Paris can be an affordable place to travel for a few days if you are willing to make some sacrifices, but the key is figuring out where to save versus splurge. If you are willing to eat cheaply, then you've got more money for museums!
And if you don't care where you stay, stay further from the city center for a better price and use the extra cash for a good dinner and day trips!
No matter your travel style, I highly encourage a visit to Paris, even if only for a day! It is a magical place to visit and we cannot wait to return!
Did you find this Paris budget guide helpful? What would you add? How much would you budget for Paris? Let us know in the comments!
Read Next: What to Wear in Paris (Plus What NOT to Wear) & Paris Honeymoon Hotels.
Want more budget guides? Check these posts out:
Pin it here!