Get Started here!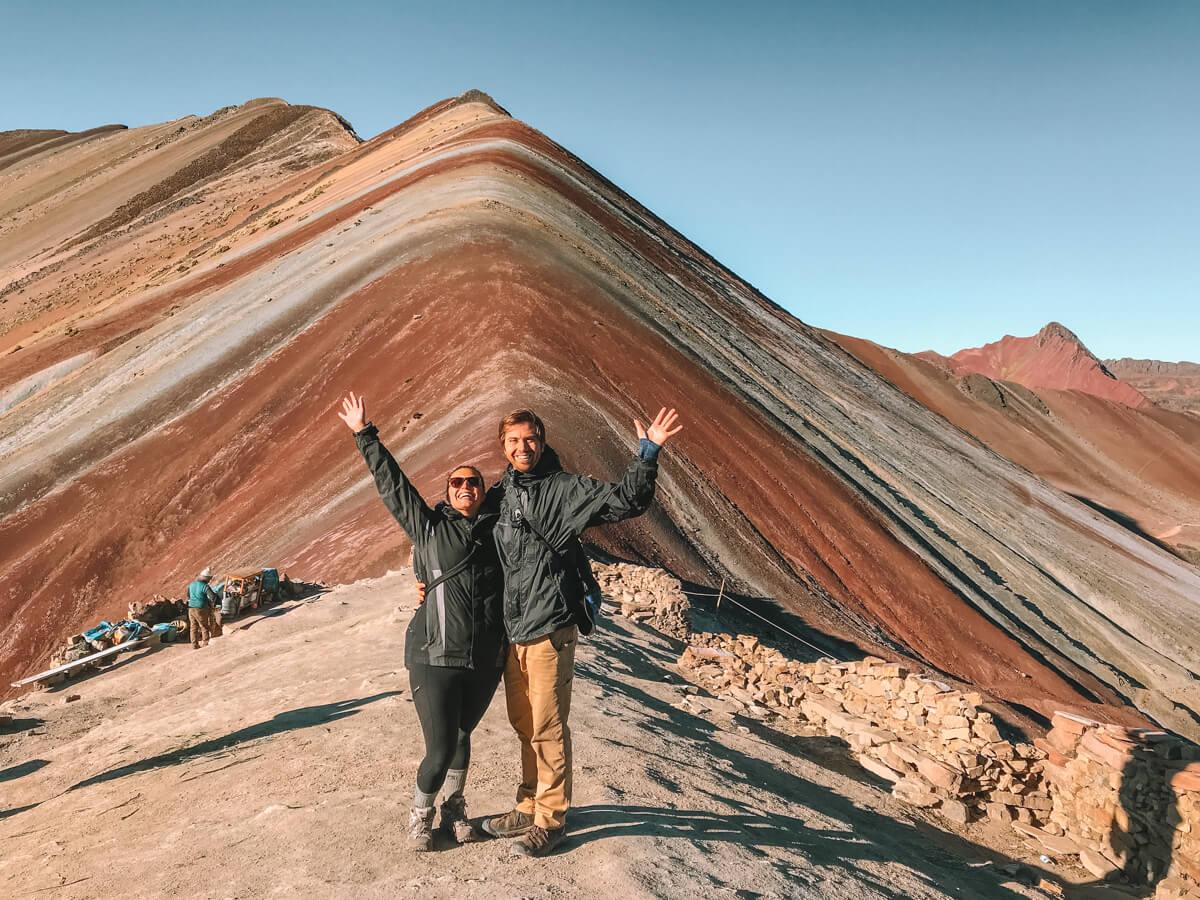 In the throws of planning a romantic getaway and are completely lost? Have no idea where to start, or you're wondering how you'll ever stick to a budget or even how to make a realistic budget? Not sure where to go? We've been there.
Hey there! I'm Kat, and that's my husband Chris and I exploring the beauty of Peru. Over the last several years, we have:
Traveled to a combined total of 30 countries
Flew business class round-trip to Southeast Asia
Frolicked with elephants in the Thai countryside
Ran 7 half marathons (and 1 marathon) across the country
Explored the mysterious ruins of Machu Picchu
I know what you're thinking. "How in the world are they able to afford this?!" The truth is, just a few years ago, we could hardly afford even a family trip to Gulf Shores for a week. Since then, we've discovered money-saving tricks to scale back our spending and allow us to save $35,000 in a YEAR alone and pay for our wedding and honeymoon as well as make extra student loan payments.
AND THAT'S NOT ALL!
We've also saved over $25,000 in travel on top of that! How do you ask? In February of 2017, I opened my first travel rewards credit card. Flash forward 4 years, and we've been able to:
Combine that with other money-saving strategies for travel, and it's easier than ever to travel more for less, and sometimes in a little luxury too.
We Also Know a Thing Or Two About Couple's Travel
As part-time travelers who have learned how to squeeze every ounce of vacation time into as much travel as possible and having traveled to 5 continents together, we know a thing or two about planning a romantic honeymoon or honeymoon-inspired trip around the world. Whether it is a relaxing getaway to the beach or a full-out multi-week adventurous backpacking trip, we know how to keep it on budget, use our travels to dive deeper into love, and all things traveling with a better half.
And Now We're Helping You!
The best part about this is that you can do all this too! Whether you're planning your perfect honeymoon escape, romantic couple's getaway, or just trying to save some money, we're here to help you out! First of all, we're going to get you started with our FREE Ultimate Trip Planning Guide to design amazing vacations without the stress!
Ready to get started?!
And for other articles to help get you started, check these posts out!
Travel Hacking
Destinations
Travel Advice