Some posts on this site contain affiliate links, meaning if you book or buy something through one of these links, I may earn a small commission (at no additional cost to you!). Read the full disclosure policy here.
---
How much does a trip to Glacier National Park cost?
Glacier National Park is easily one of the most beautiful national parks in the United States. With vast mountain peaks, stunning turquoise lakes, and awe-inspiring icy glaciers, it is no wonder why so many people choose to spend a vacation here.
We asked ourselves the same question above when we started to make plans to stay for a week in Glacier National Park. Being a bit more off the beaten path than many other national parks, we knew flights and accommodations could get pricey.
Thankfully, we made a great budget for Glacier and found that it can be an affordable destination if you plan accordingly! So without further ado, let's talk about how much a trip to Glacier National Park can cost!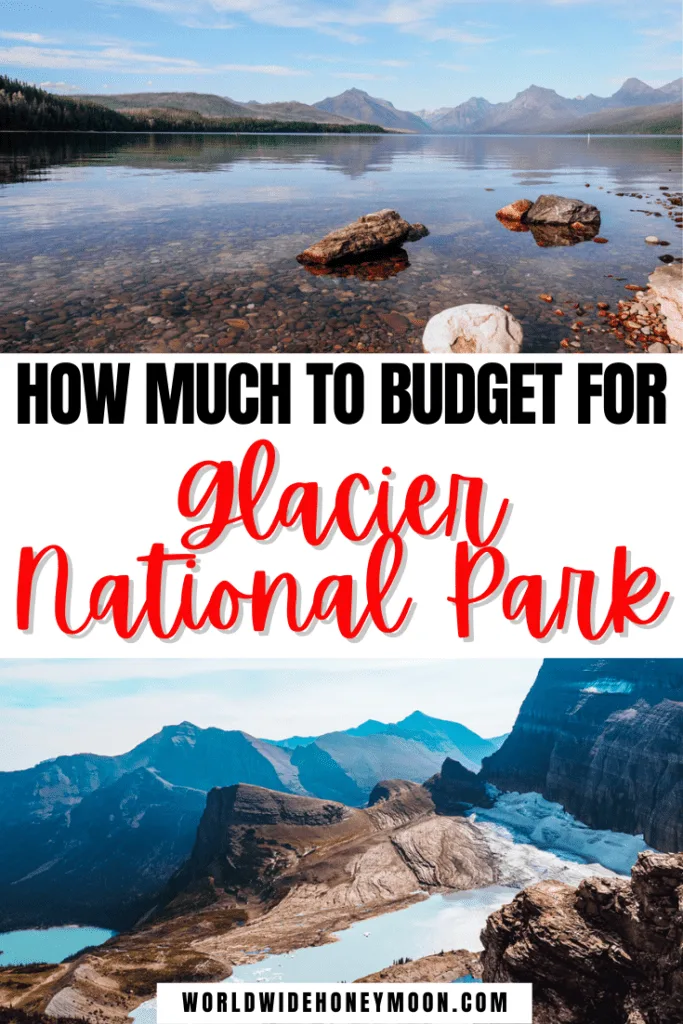 Trip to Glacier National Park Cost
To help you create your Glacier National Park budget, we break costs down including how to get there, accommodations, getting around, activities, and more!
Cost of Trip to Glacier National Park Factors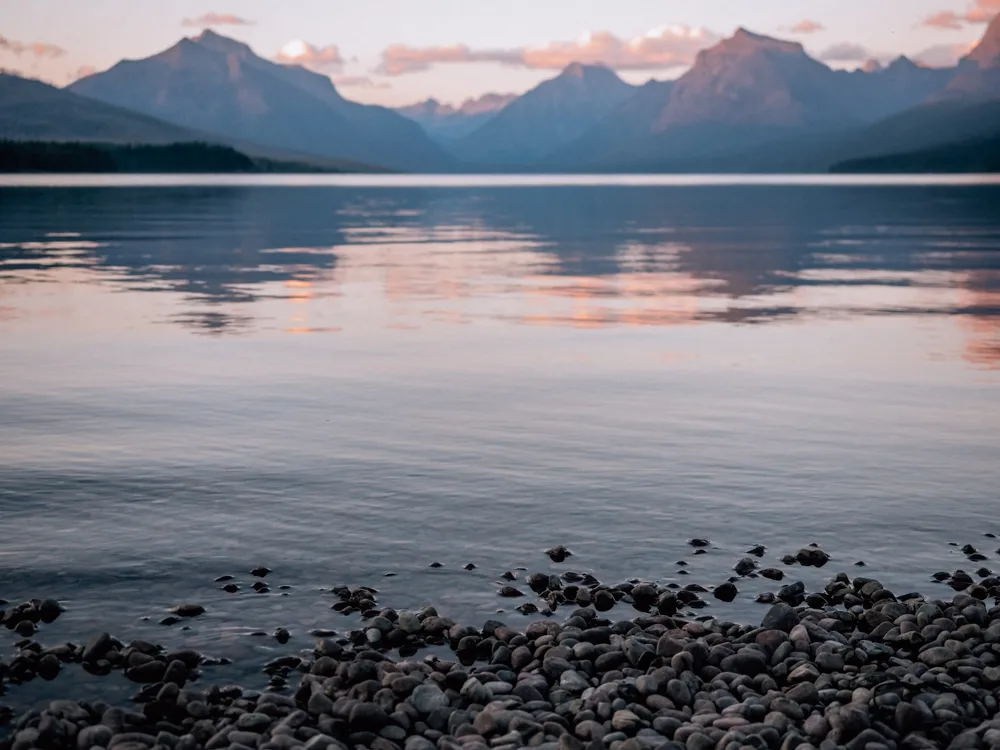 To get started, there are a couple of factors that'll determine part of the cost of your trip.
Time of year. Depending on when you visit, costs will vary. For example, late June through early September are pretty popular times to visit as most of the trails and roads are open for the season.
This will make accommodations and flights more in-demand, and thus make things a bit more expensive. You can combat some of this by planning well ahead of time. However, you may want to visit during this time as the weather is best and things are open.
The early fall and late spring can be good times to visit if you don't mind being flexible with the weather and closures in the park. If you visit during this time, things will be a bit cheaper.
Where you stay in the park. This will affect both costs for transportation and accommodations. If you stay on the west side of the park, there are a lot of options for accommodations and trails. However, the eastern part of the park is a bit more remote with fewer options.
How many people are on the trip. If you want to save some serious cash, have friends come along! You can split costs for things like groceries, a rental car, and even on a vacation rental!
Glacier National Park Budget Factor #1: Getting There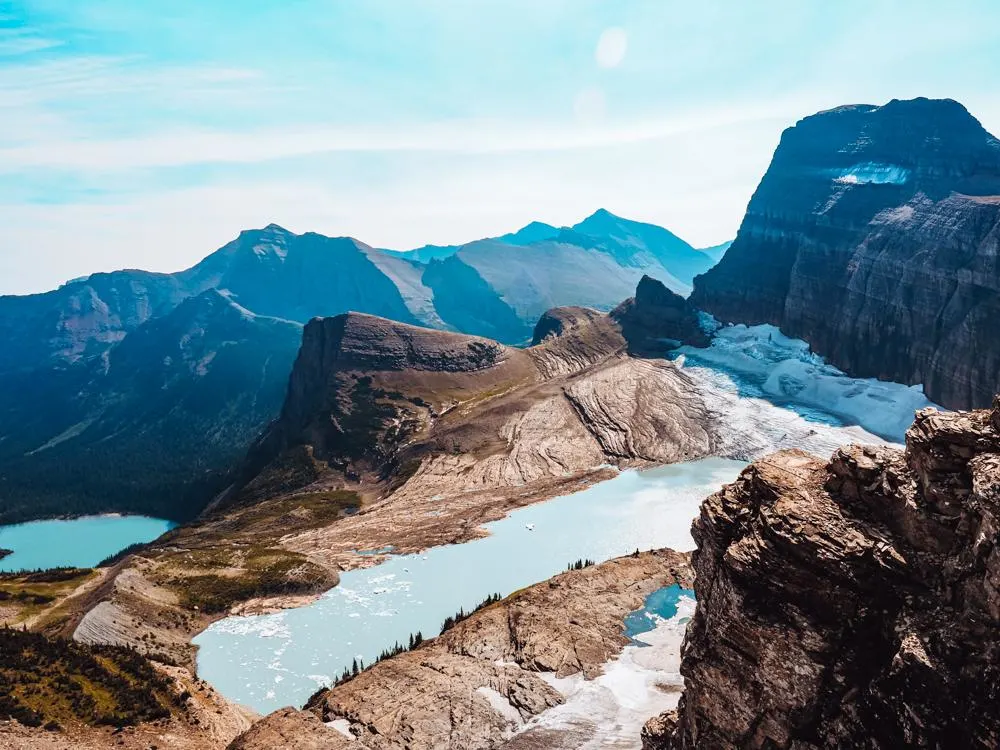 Before your vacation to Glacier National Park, you've got to figure out how to get there. The easiest way to get to Glacier National Park is to fly into Glacier Park International Airport in Kalispell, Montana. It is only about 30 minutes from the park itself.
However, this can also be a pricier option. This smaller airport can be a bit expensive to fly into, costing about $600 round-trip from a smaller city to $500 from a larger city.
Another airport that people commonly use to get to Glacier National Park is the Missoula County International Airport. Flights to Missoula are about $375 round-trip from many cities. It is about a 2.5-drive to Glacier from here.
Pro-tip: Check flights on Skyscanner and set up an alert to book when the price drops! This will help you book when the price is the lowest!
While flights aren't exactly cheap to Glacier, a great way to bring costs down is to travel hack it. We did that as I had opened the United Explorer card when its spending bonus hit 70,000 points.
I used 68,600 points plus $22.40 in taxes to book our round-trip flights to Glacier Park International Airport for two people. This definitely curbed our expenses, as it would've cost us between $750-1,200 just to fly to Glacier.
Total cost of flights to Glacier National Park: $11.20-600 per person for round-trip flights depending on the airport and whether you use points!
Glacier National Park Cost of Transportation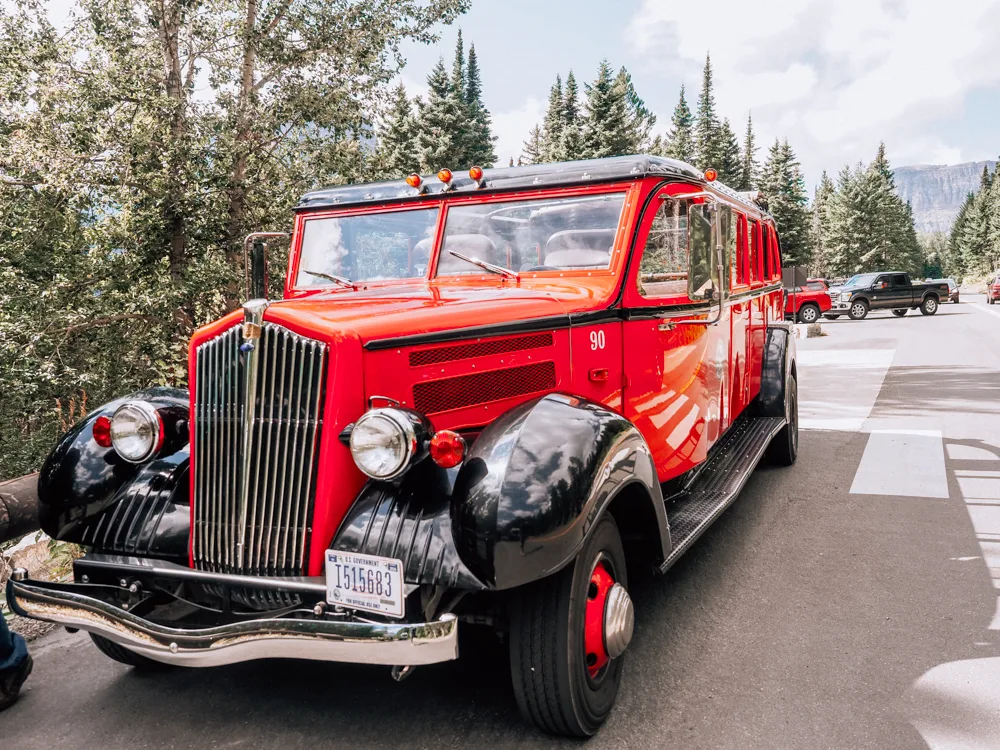 While there are a few shuttles that only cost $1 per reservation or the iconic red jammer bus tours that are between $48-110 per person for a tour, honestly, the best way to get around Glacier National Park is by renting a car.
Unfortunately, rental car prices can get expensive, especially if you book at the last minute. We booked super early and watched as car prices steadily rose throughout the summer.
Rental car prices can be around $77-200+ per day depending on what you rent, when you go, and which airport you fly into. Missoula has cheaper prices typically, while Glacier's airport is a bit more expensive.
Now, again, if you have points that you're willing to use like with Chase, Capital One, or Citi, you could certainly book a rental car that way as well. We did a combination of points and cash and paid about $100 for the two of us to split a rental car with another couple.
Also, don't forget that you'll need to budget for gas, parking, etc. as needed! We budgeted about $75, again, as we split the cost with another couple.
Total cost for a rental car in Glacier National Park: Between $77-200+ per day plus another $20 or so for additional things like gas and parking as needed. For a week, expect to spend around $689-1,550.
Price of Accommodations Around Glacier National Park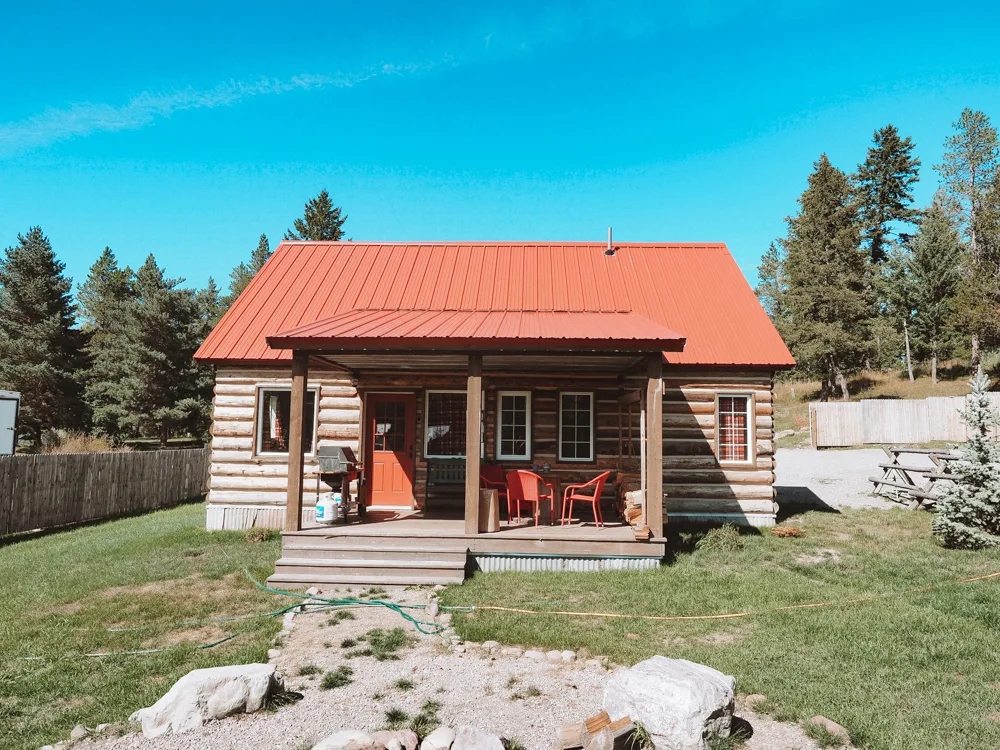 There are a lot of different options for places to stay in and around Glacier National Park, and they all have various price points. So I'll list them out and some average costs below.
Camping: There are 13 campgrounds around Glacier National Park, and this is definitely going to be your cheapest option. So whether you have an RV, campervan, or tent, you can camp for about $10-20 per night ($10 per night for primitive camping).
Apgar Campground is even open during the winter and is completely free! From November 1-March 31 you can camp for free here. It'll definitely be cold and likely not very full, but if you're really on a tight budget, this is an option.
In-Park Lodging: There are 7 lodges in the park plus 2 backcountry lodges. The lodges within the park can range from $180-500+ per night depending on the lodge you book. Lake McDonald Lodge and Many Glacier Hotel are some of the more popular options so book early if you want to get in!
Meanwhile, Sperry Chalet backcountry lodge costs $241 per person and $160 for each additional person in the room. This lodge includes all meals. Granite Park Chalet is the other backcountry lodge and is $117 per person and $82 for each additional person in the room.
Note that lodging in the park is pretty much only open in the summer months. They are typically open from the beginning of June through mid-September.
Hotels: Hotels outside of the park can be more affordable. There are a lot of options on the western side of the park, especially in Columbia Falls, Hungry Horse, West Glacier, Kalispell, and even further away in Whitefish.
Cedar Creek Lodge & Conference Center has prices under $100 per night depending on when you visit. Best Western Rocky Mountain Lodge in Whitefish also has great rates starting at around $100 per night.
Hotels on the east part of the park are far fewer, but you can find some! The Mountain Pine Motel in East Glacier Park starts at $135 per night, while the Summit Mountain Lodge has cabins starting at $199 per night.
Vacation Rentals: Vacation rentals are a great idea, especially if you plan on doing a lot of hiking. It is much easier to get laundry done in a rental. We also had 4 of us and decided to rent Airbnbs in both the western and eastern parts of the park.
Here is our West Glacier rental and our East Glacier rental. However, there are plenty of other options on both Airbnb and VRBO!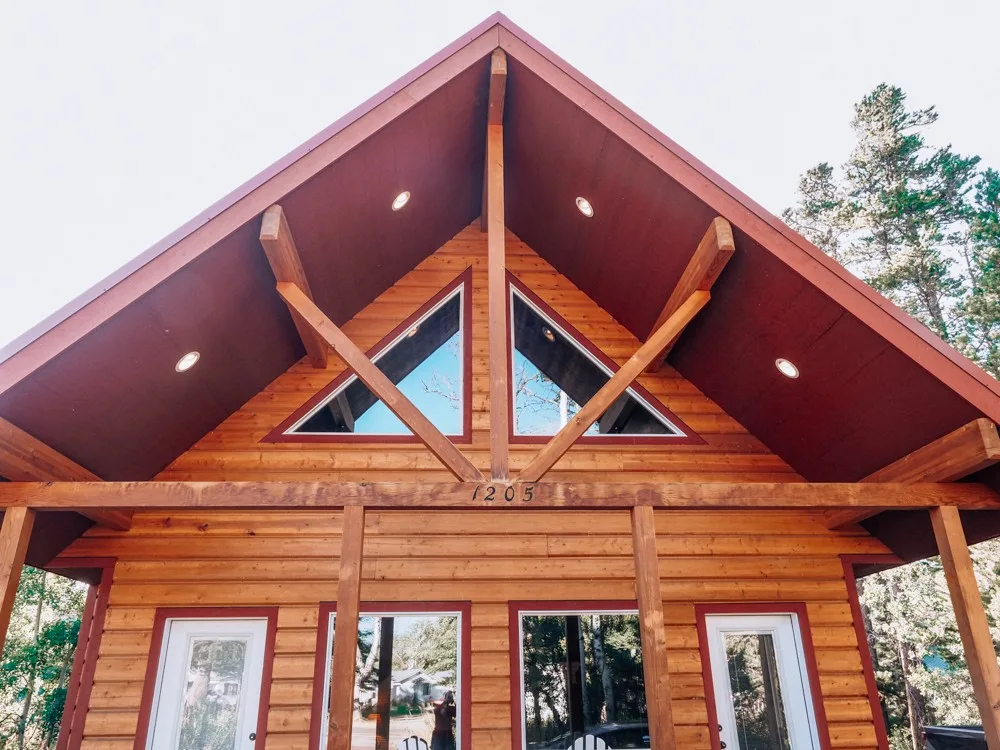 This was the most expensive thing about our trip as we had used points for both the car and flight. We booked these rentals in April and ended up spending $1,831 for the two of us as we split the cost of the rentals with our friends. The first rental was $1,571 total for 3 nights and $2,092 in the East Glacier rental for 4 nights.
There are also some great deals on VRBOs at around $95 per night!
Total cost of lodging at Glacier National Park: $10 per night to $523 per night depending on which option you choose. This totals out to $70 for tent camping for the week or $3,663 for a vacation rental.
Again, you can drastically reduce the cost of a vacation rental if you have more people! So our cost was closer to $1,831, or $261 per night.
PS- Want to find some great tips for visiting Glacier National Park? Check out the Glacier National Park Moon Travel Guide!
Glacier National Park Activities and Tour Costs: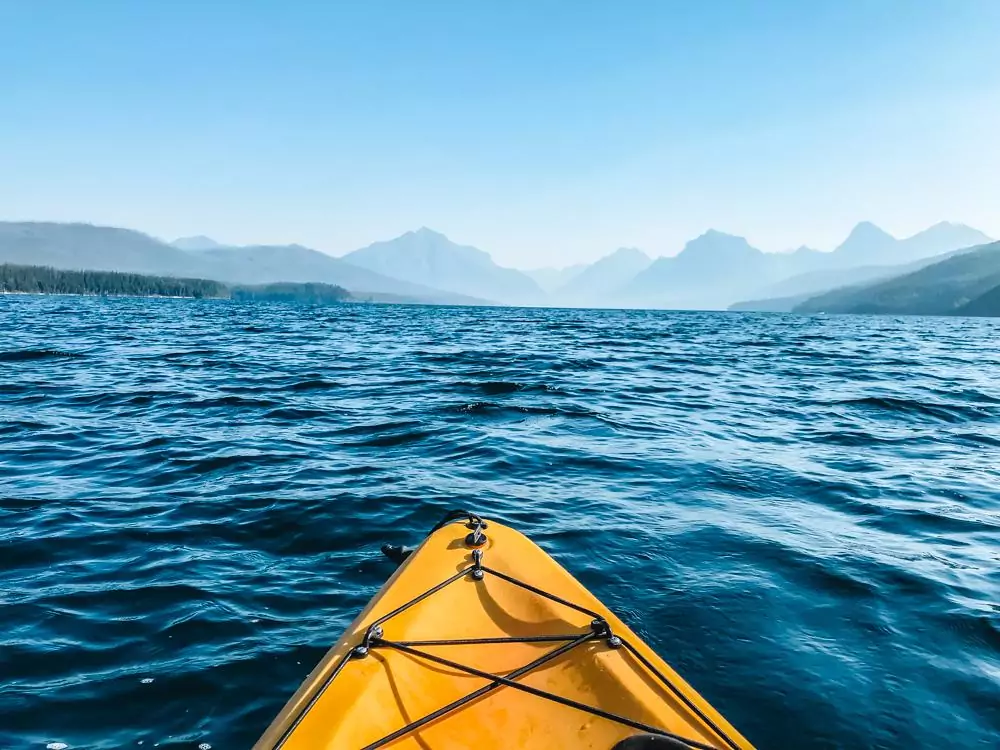 While hiking, exploring lakes, etc. are free activities at Glacier National Park, sometimes you'll want to book some fun excursions! For example, you can ride in the classic red jammer bus for a tour that costs around $48-110 per person.
There is also the option to rent a tandem kayak from Glacier Outfitters for $76 for a 4-hour rental on Lake McDonald. We also opted to go white water rafting on the Flathead River for $95 per person.
Total cost of activities and tours in Glacier National Park: $0-171 per person depending on whether you choose to do any guided tours or not.
How Much Do Food and Drinks Cost Near Glacier National Park?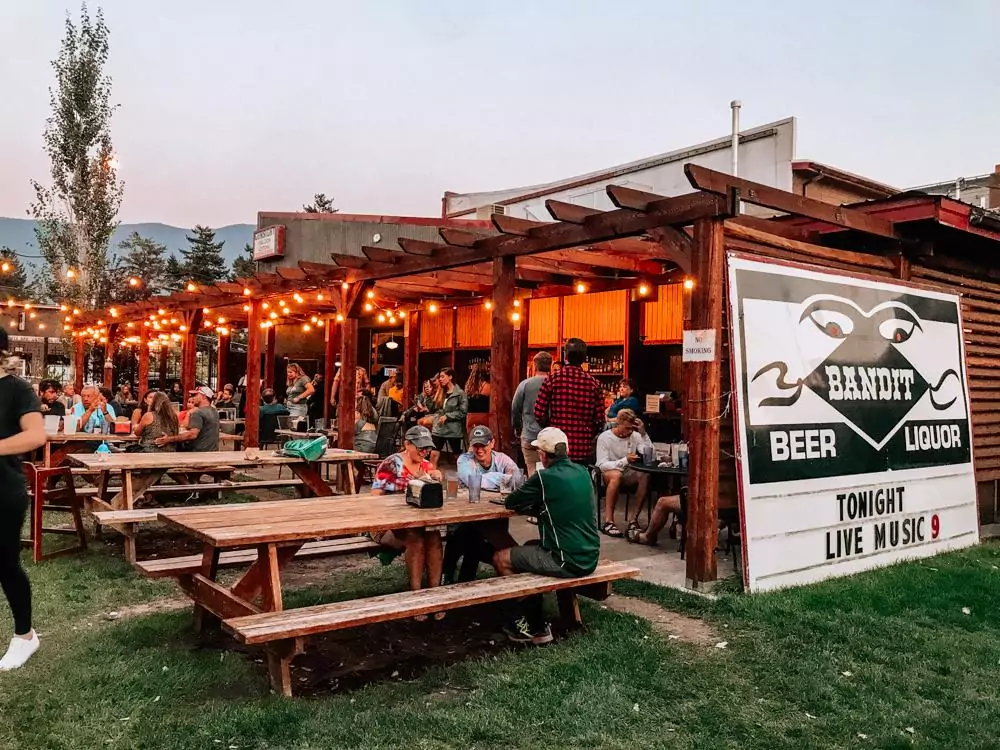 This could vary a lot as well depending on if you go out to eat, cook, pack snacks, etc. However, for a restaurant meal, like at Gunsight Saloon in Columbia Falls, expect to spend around $32 for a sandwich with fries, an appetizer, and an old-fashioned on tap.
For a brewery like Backslope Brewing (also in Columbia Falls), expect to spend around $23 for a beer and a sandwich with fries for lunch.
Now of course, we didn't eat out for every meal. As we did several day hikes, most of our breakfasts consisted of Clif Bars and our lunches were trail mix, Uncrustables, and more Clif Bars.
For a week's worth of groceries for the two of us, it was about $150, or around $11 per person per day. This was most of our breakfasts and lunches for the week, plus a couple of dinners that we made.
A typical day for us included the Clif Bar for breakfast, a packed lunch on the trails, and then dinner out for around $32 per person.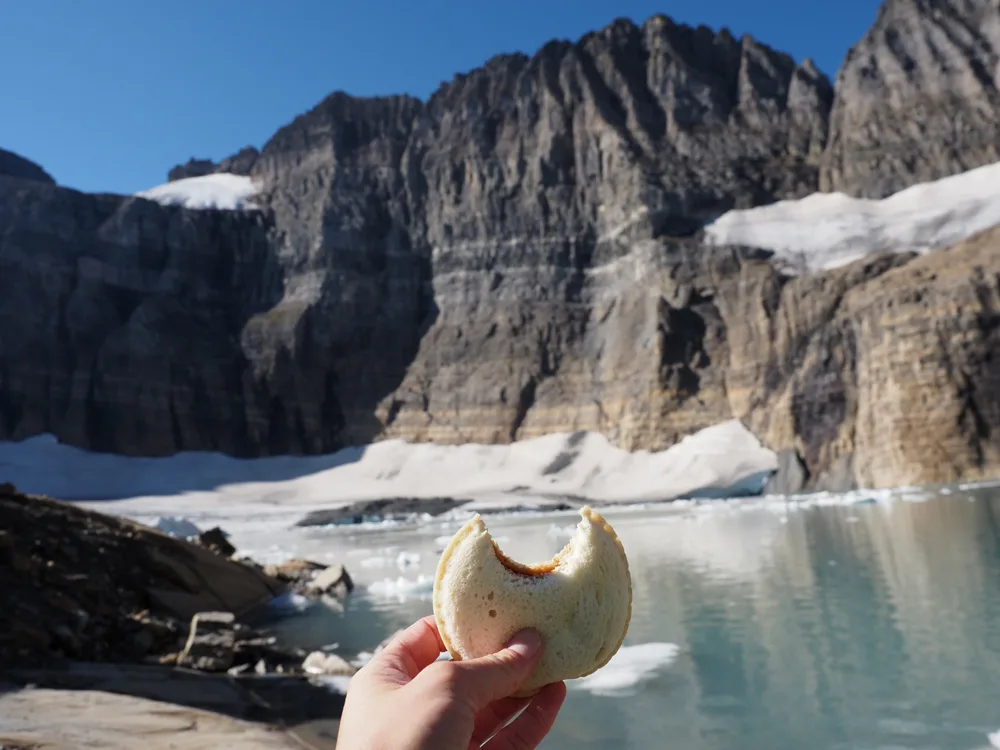 In total, it was about $43 per person, per day for food and drinks. This totals out to about $300 per person for the week, or $600 total.
If you plan to cook most of your meals, I would say that about $150 per person for the week is appropriate.
Total cost of eating and drinking for Glacier National Park: Between $150-300 per person for the week depending on whether you plan to dine out or not.
Other Glacier National Park Prices to Consider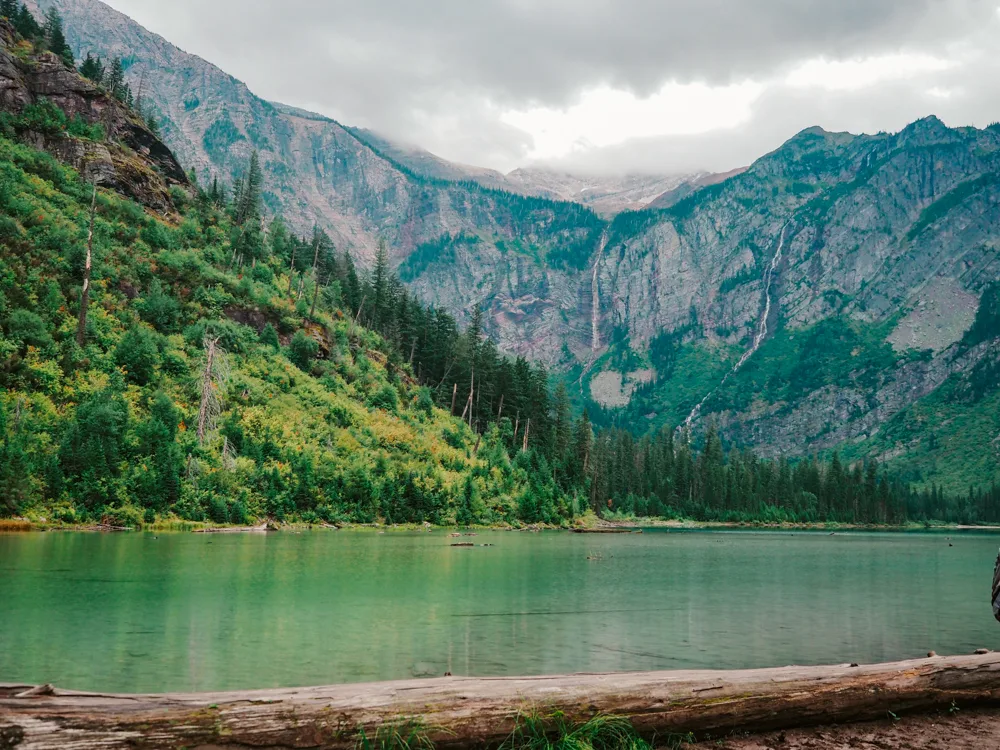 Don't forget that there are a few other costs to think about when it comes to visiting Glacier National Park. I've detailed these below:
Glacier National Park Fees. It costs $35 per vehicle for a 7-day pass to Glacier National Park. A motorcycle pass is $30 for a week, and for individuals it is $20 for the week. There are discounts in the winter months as well. You could also just use your America The Beautiful Pass if you have that already. That is $80 for the year and includes admission to the national park system sites.
Going-to-the-Sun Road Reservation Fee. Plan on driving along Going-to-the-Sun Road? It was a $2 reservation fee online to drive it in the summer of 2021 during the day. While they may not institute a reservation requirement next year, it could happen to curb traffic in the park during the day. The pass lasts for a week.
Shuttle Bus Fees. Don't forget that the online reservation fee for a shuttle is $1.
Bear Spray. If you plan to go hiking and explore the wilderness, bear spray is a must. It costs about $25 to rent a can for the week and you can rent one from various places including at the Glacier Park International Airport!
Souvenirs. If you plan to buy a souvenir, be sure to save up for that! We each bought a couple of long sleeve shirts!
Tipping. If you plan to go on a guided tour, you'll want to tip your guide.
Total costs of extras for Glacier National Park: Around $100-200 for the week depending on your needs.
So How Much Does a Trip to Glacier National Park Cost?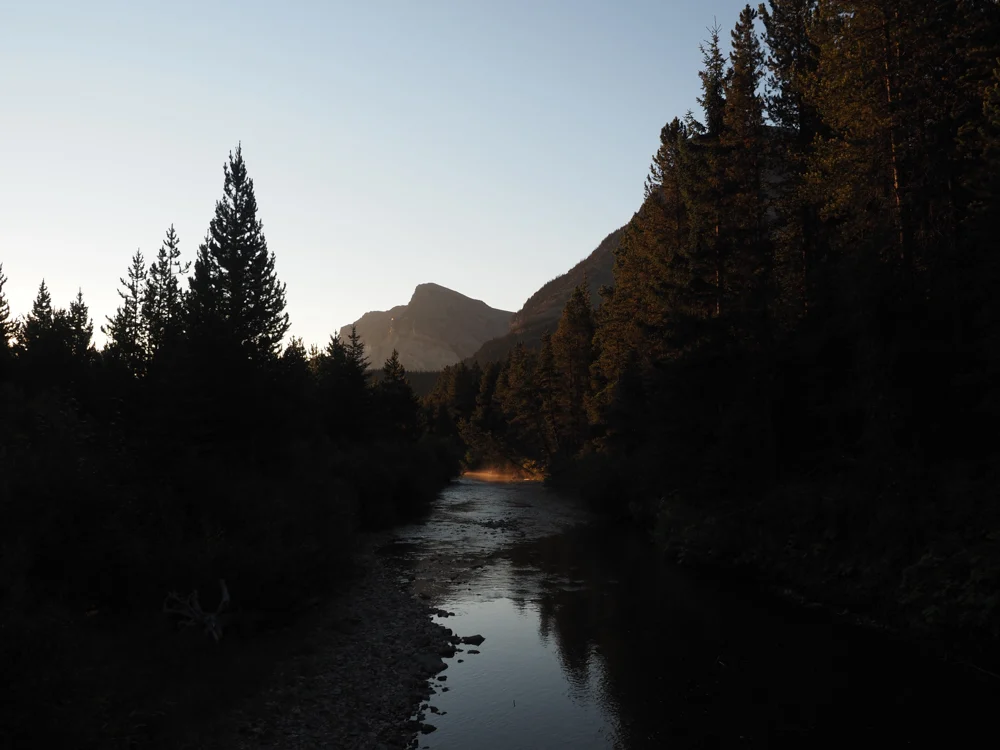 While the cost to visit Glacier National Park can vary widely based on the factors above, if you're doing Glacier National Park on a budget, you could definitely visit Glacier for about $1,000 for a week, especially if you're travel hacking, camping, renting a car, doing zero tours, and making all of your meals.
This can be made even cheaper if you have people to split costs with too! For example, if you're splitting a trip with 4 people, then your ultimate budget costs can be as low as $500! Again, this is if you travel hack your flights, split the car rental, split your campsite, do no tours, and make all of your meals.
Conversely, on the luxury end, you could likely spend around $6,500 for a single person visiting for the week. For a couple, this would be around $7,753, or $3,876 per person.
Now, for the more likely scenario for a mid-range traveler, expect to spend around $1,500-2,500 per person at Glacier National Park for a week. For a couple, this would be around $3,000-5,000.
How Much Did We Spend at Glacier National Park?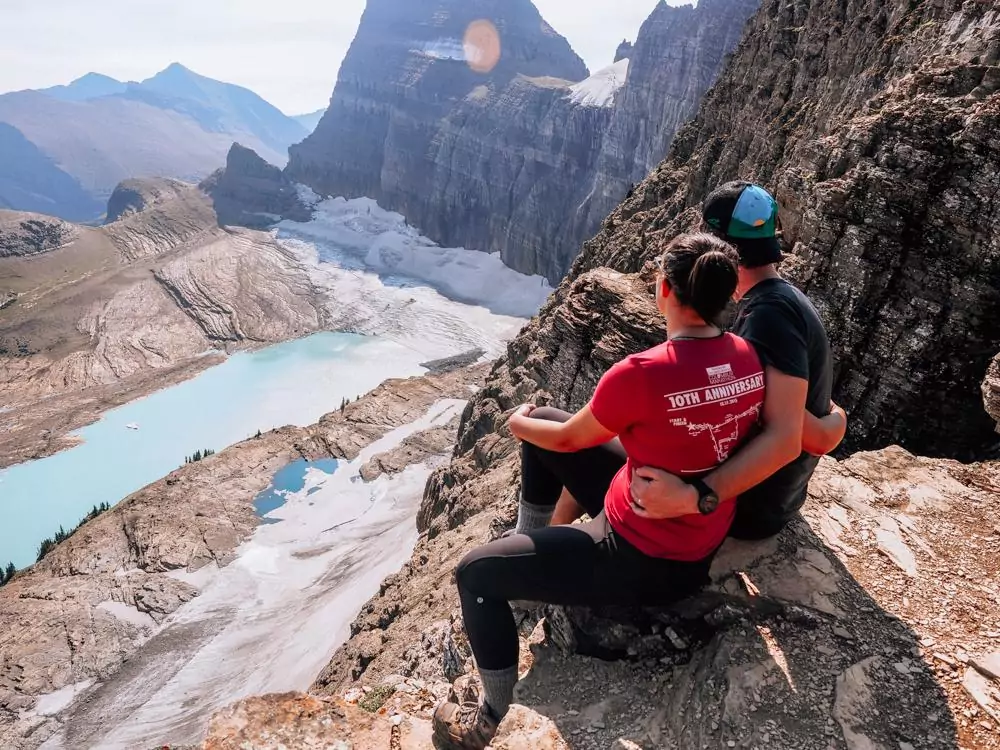 We like to be honest and transparent with you guys, so we always give you how much we spent on our trips too!
We ended up spending $3,000 for a week in Glacier National Park, or $1,500 per person. We travel hacked our flights to $22.40, used points and cash for a rental car that we split between 4 people, split our Airbnbs between 4 people, did the aforementioned activities above, spent $600 on food, and only spent about $100 on extra things, as our friends had an America The Beautiful Pass.
Overall, Glacier can be an affordable vacation or a luxurious one, depending on your travel style. We hope you enjoyed this budget breakdown!
Want more budget tips? Check out these posts:
Pin it here!