Some posts on this site contain affiliate links, meaning if you book or buy something through one of these links, I may earn a small commission (at no additional cost to you!). Read the full disclosure policy here.
---
Planning an incredible getaway to South Africa? Then, you're also likely wondering how much does a trip to South Africa cost.
We felt the same before our first visit. Now, after 2 visits to South Africa, we know plenty of details on how much a South African safari trip costs as well as other items like flights, activities, food, and more!
And we're sharing all of this with you so you can plan the most epic vacation. Consider this your ultimate South Africa travel budget guide.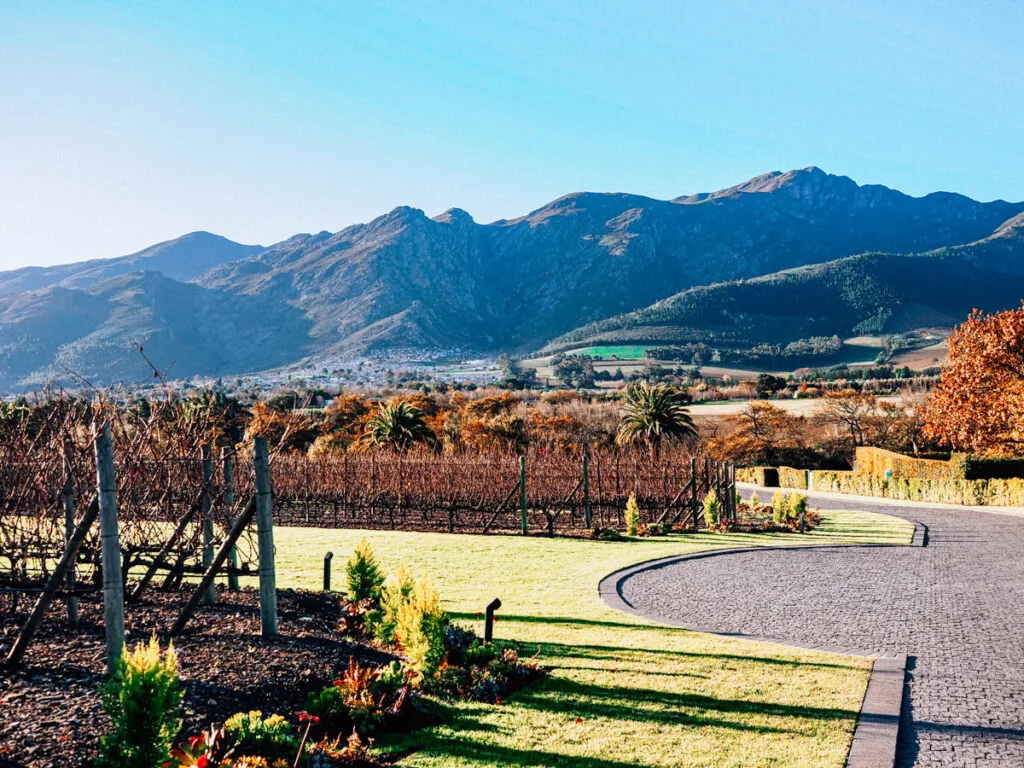 How Much Does a Trip to South Africa Cost
To keep this organized, we have this guide laid out in sections such as how much is a flight to South Africa, transportation around the country, hotel and lodge costs, activities and day trips, food and drinks, and other items.
Then, we even let you know how much money we spent while in South Africa.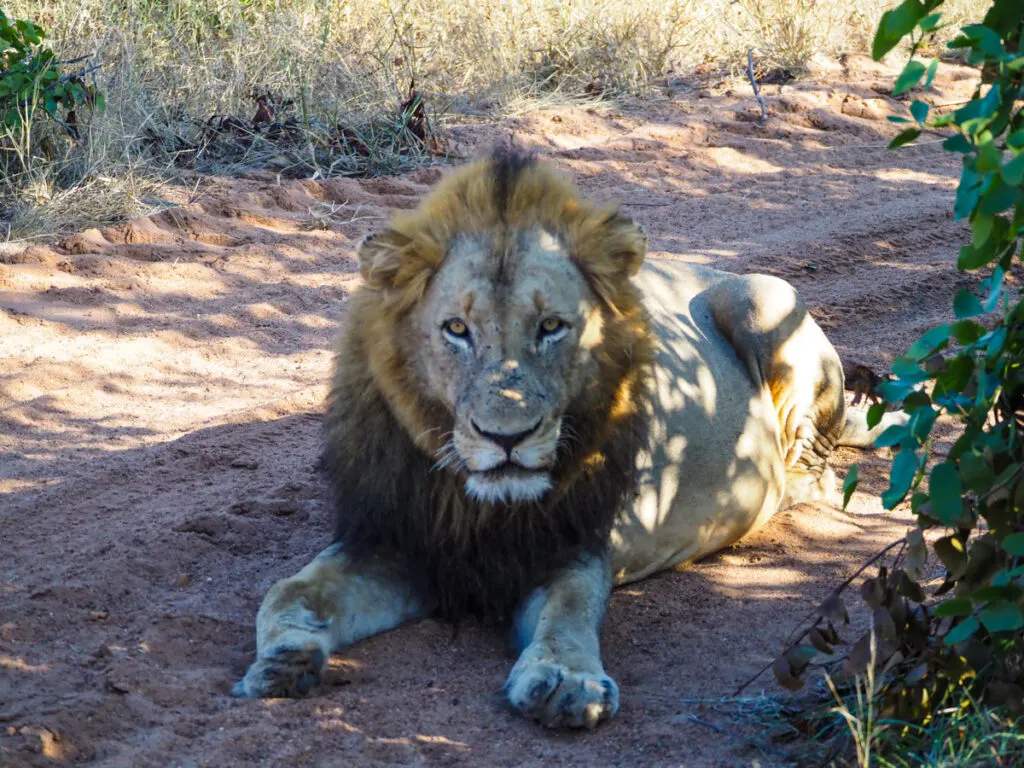 South Africa Trip Cost Factors
There are a few factors that will certainly make a difference between a more expensive trip to South Africa cost and a more budget trip to South Africa.
When You Visit: This plays a large impact on the cost of flights and lodging depending on where you go. If you want to visit Cape Town, the high season is during the summertime, or between December and March, while Kruger National Park's high season is between July and September.
Where You Visit: Cities actually tend to be less expensive than going on a safari, as lodging on a safari can add up quickly.
Travel Style: Yes, this will certainly affect the price of hotels in a city, but it will definitely affect your budget when you go on safari, as you can do anything from an all-inclusive luxury lodge to actually camping. It also makes a difference if you choose to go with a tour group versus on your own.
Currency. South Africa uses the South African Rand. This is worth about $0.05 USD per R1 or R20 per $1 USD. This does help you save a little money here, as the US exchange rate is stronger.
Using Miles & Points: Of course, if you have miles and points to use for your flight or something, you can certainly save extra money!
South Africa Airfare Cost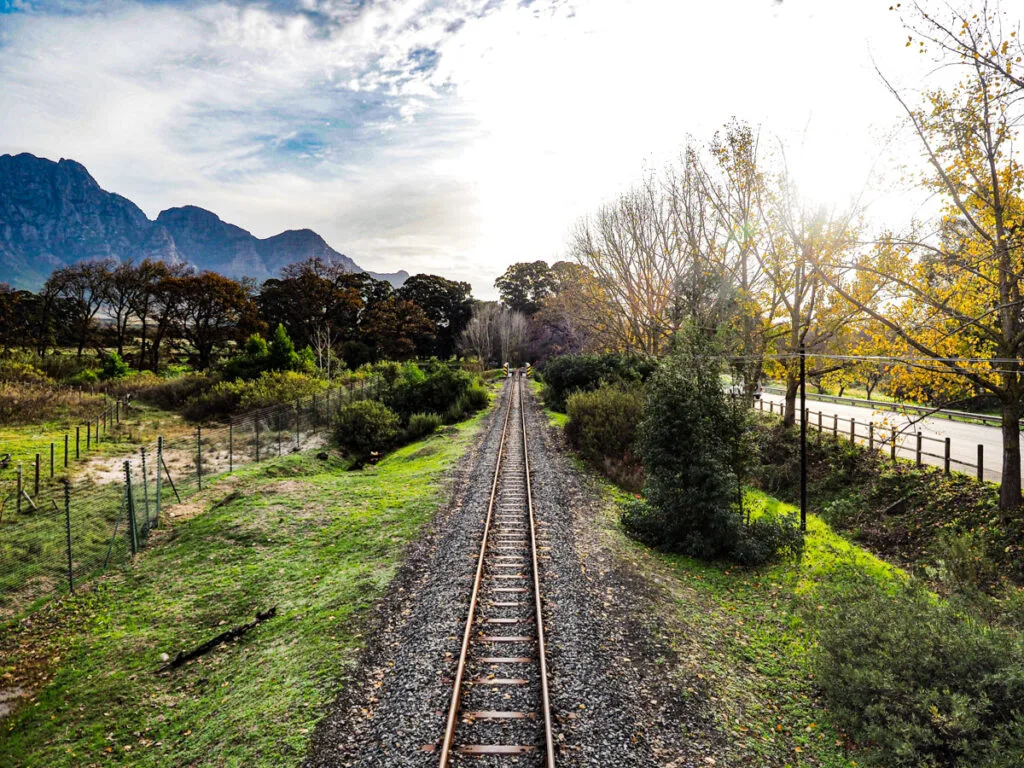 Alright, now that you know the factors of the cost to visit South Africa, let's get into the details. First up is how much does it cost to travel to South Africa?
This can certainly vary based on where you're coming from, if you want to upgrade, if you're using points, etc. But here are some numbers to think about.
For someone flying from a smaller US city, expect to pay cash of around $1,300+ for a round-trip ticket to Johannesburg or Cape Town. From larger US cities like NYC, you can perhaps get away with a flight under $1,000 round-trip.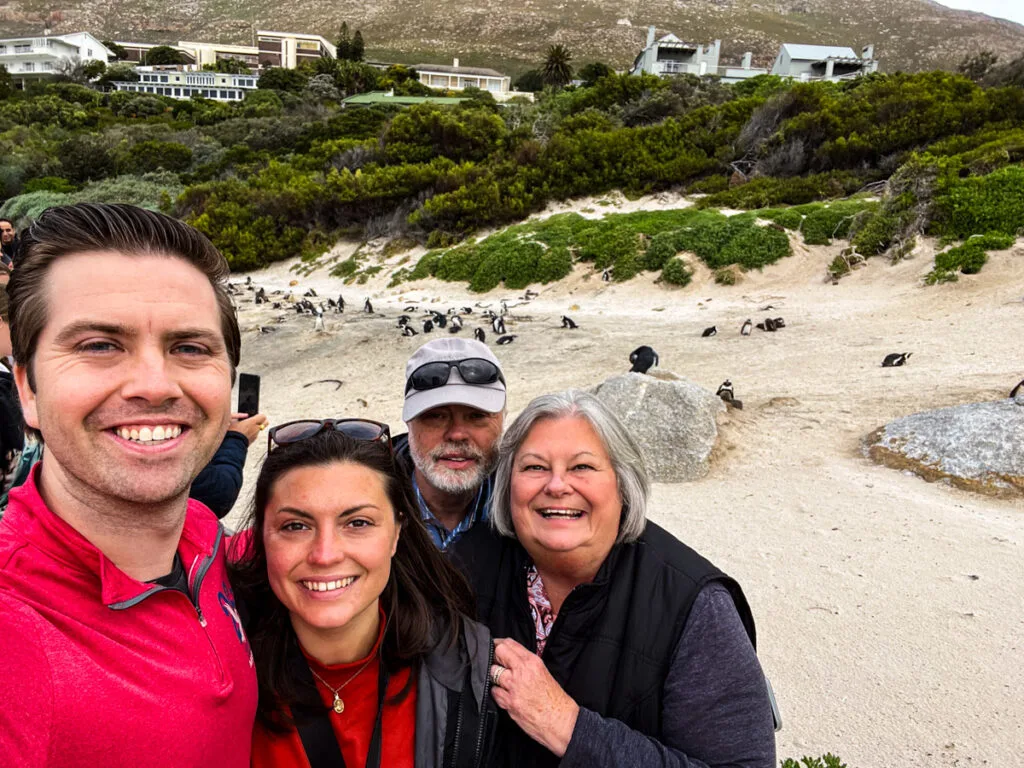 For business class flights, expect to pay upwards of $4,000+.
And for those using miles and points, it is around 130,000+ points plus $65+ to fly to Johannesburg round trip.
Round-Trip Flight to Johannesburg or Cape Town Cost: Between $1,000-4,000+ per person if you're using cash, or less than $100 per person if using points. This is about $2,000-8,000 per couple if paying the cost or $200 per couple if using points.
Be sure to check Skyscanner for the best flight prices and book when prices drop!
Vacation in South Africa Transportation Cost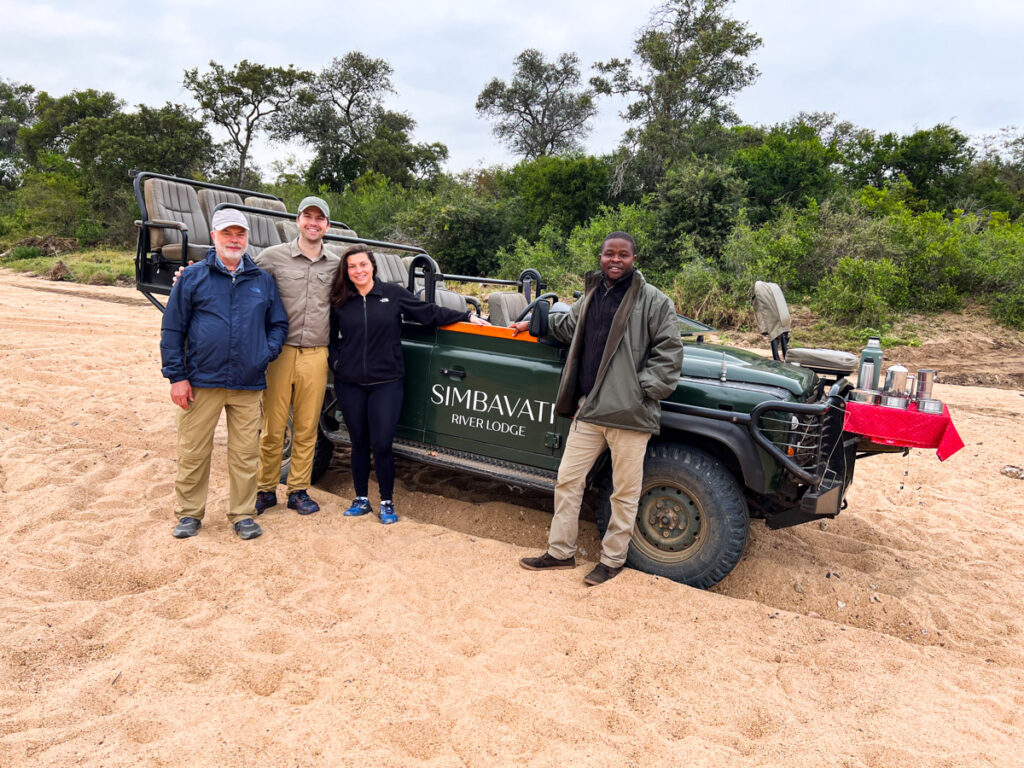 Now that you know the cost to get to South Africa, let's talk about getting around. There are a few ways to do this.
Starting off is flights around the country. You can find several flights around the country from places like Johannesburg to Hoedspruit (for safari) or to Cape Town for about $100 each way. So, if you go from Johannesburg to Hoedspruit and then from there to Cape Town and end in Johannesburg, expect to pay between $300-400 per person.
Again, Skyscanner is a great place to check flight prices.
Once you're at your destination, you can take an Uber around places like Cape Town. Be sure to get Uber Black, as that'll ensure that you have a more reliable car. Ubers in the city are fairly cheap, even for Uber Black with rides being around $10 to get across town.
So budget around $100-150 for Uber Black rides around a city.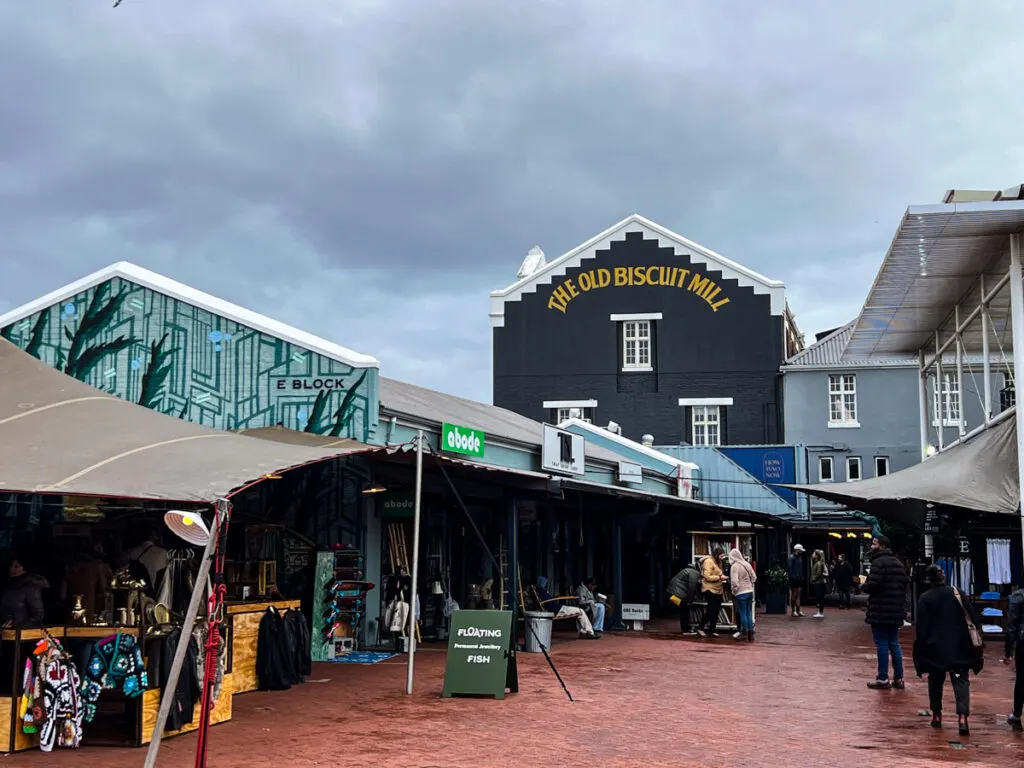 Lastly, there is also the option to rent a car and drive yourself. This is helpful if you plan to self-drive the Garden Route or you want to get away on your own to see the Winelands or something.
You could book a driver or something to drive you around, but this will cost a bit more and the costs vary depending on where you're going, how long, etc.
For a rental car, expect to pay around $25+ per day. This is about $125 for 5 days.
Cost to Get Around South Africa: This could be as little as $400-675 per person for transportation around South Africa. For a couple, this looks more like $700-1,075.
*Note that this doesn't include quotes for private drivers as we'll discuss activities and day trips below. Also, if you're renting a car, you'll need to budget a bit extra for parking, gas, and tolls as needed.
How Much Does a South African Safari Cost?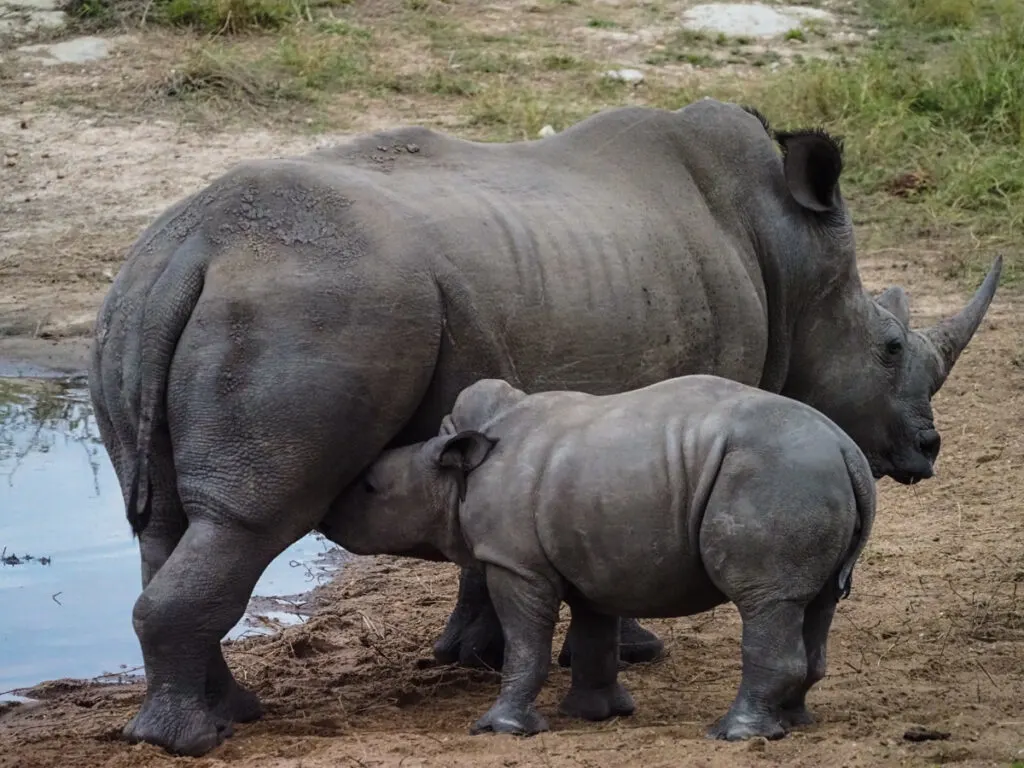 While we have a whole guide on how much an African safari costs, here is a little information on how much to pay for a South African safari.
This does depend on the length of your safari, but if you're spending 10 days in South Africa, then you may want to spend about 4 days on safari.
Now if you choose to go on a tour like with Intrepid to Kruger National Park, you can pay around $1,238 for a safari. This is a 4-day safari from Johannesburg which does include things like transportation, some meals, a guide, and accommodation.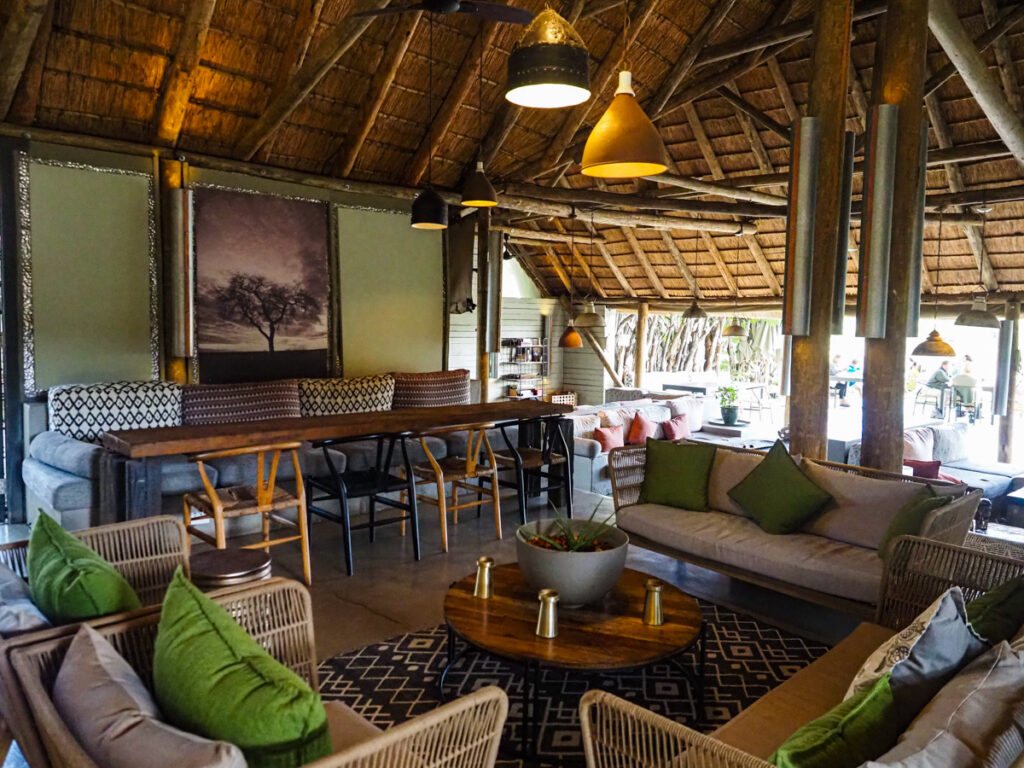 If you're a more mid-range traveler and want to visit a private game reserve and stay in nicer lodgings, like Simbavati River Lodge, expect to pay around $500 per person, per night.
This does, however, include all meals, 2 safari drives per day, accommodation, most beverages, and transfers to/from the airport.
For 3 nights/4 days, expect to pay around $1,500 per person or $3,000 per couple.
And for a luxurious stay at a 5-star resort like the Lion Sands Ivory Lodge, you can expect to pay upwards of $2,050 per person, per night. This is $6,150 per person for 3 nights, or $12,300 for a couple.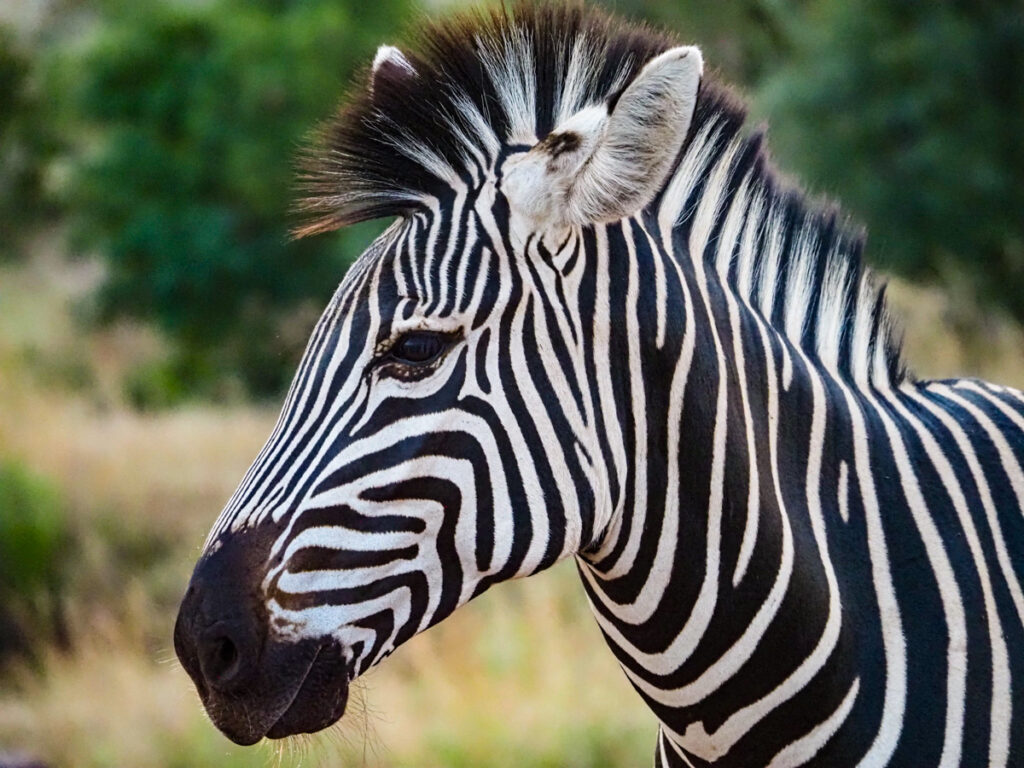 This does include your suite with a private lounge and pool, all meals, all drinks, laundry, game drives, and airport transfers.
Cost of a Safari in South Africa: This can vary between $1,238-6,150 per person for 3 nights/4 days on safari in South Africa. For a couple, this equals $2,476-12,300. For the mid-range cost, it is around $1,500 per person or $3,000 per couple.
South Africa Cost of Travel: Hotels
Okay, now that you know how much a safari costs, let's talk about hotel prices.
When it comes to hotel prices in Cape Town, these can vary based on which hotel you choose. For a more budget-friendly hotel but in a good area, opt for the Old Foundry Hotel for $95 per night. You can find hotels around this price range in Johannesburg too, like the Protea by Marriott Hotel.
For mid-range travelers, check out the Radisson Blu Hotel Waterfront for about $350 per night. You can also stay at the Peech Hotel in Johannesburg for around $250 per night. The average is then around $300 per night for hotels in South Africa.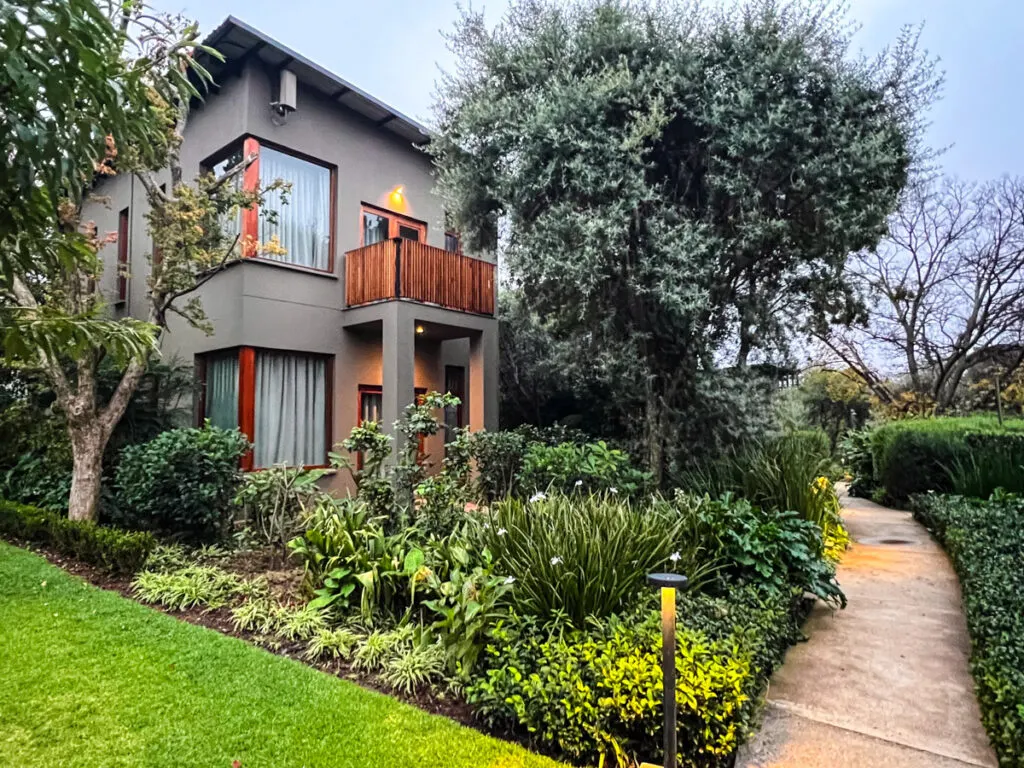 And for luxury travelers, opt for the 12 Apostles Hotel & Spa in Cape Town for around $500 per night. You can also choose to stay at the Four Seasons Hotel The Westcliff in Johannesburg for about the same price.
Cost of South Africa Trip Hotels: For 7 nights in hotels (not including the 3 nights on safari above), expect to pay around $665-3,500 for your trip to South Africa.
Cost of Activities and Day Trips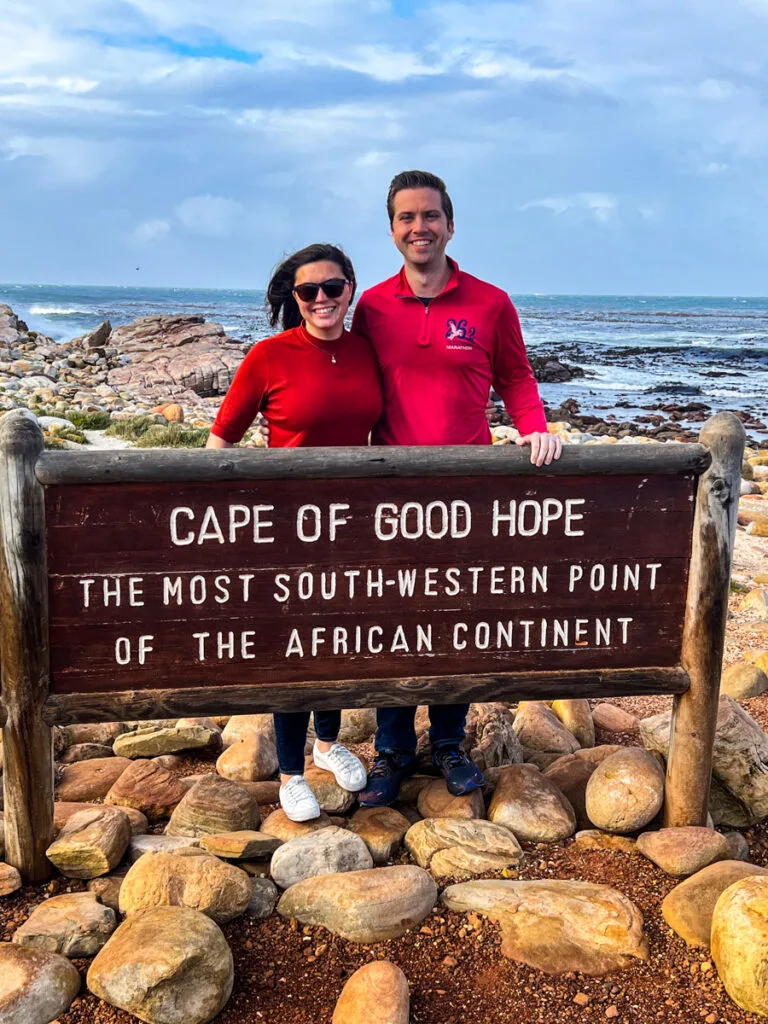 While during safari most of your activities are covered such as game drives, there are some activities in the cities you'll need to budget for when it comes to your South Africa trip cost.
For example, say that you'd like to stay in Cape Town and do some day trips, you'll want to budget for that. Some day trips include the Cape of Good Hope tour (which is about $40 per person), a shark cage diving excursion in Gansbaai ($150 per person), or a Cape Winelands day trip ($80 per person).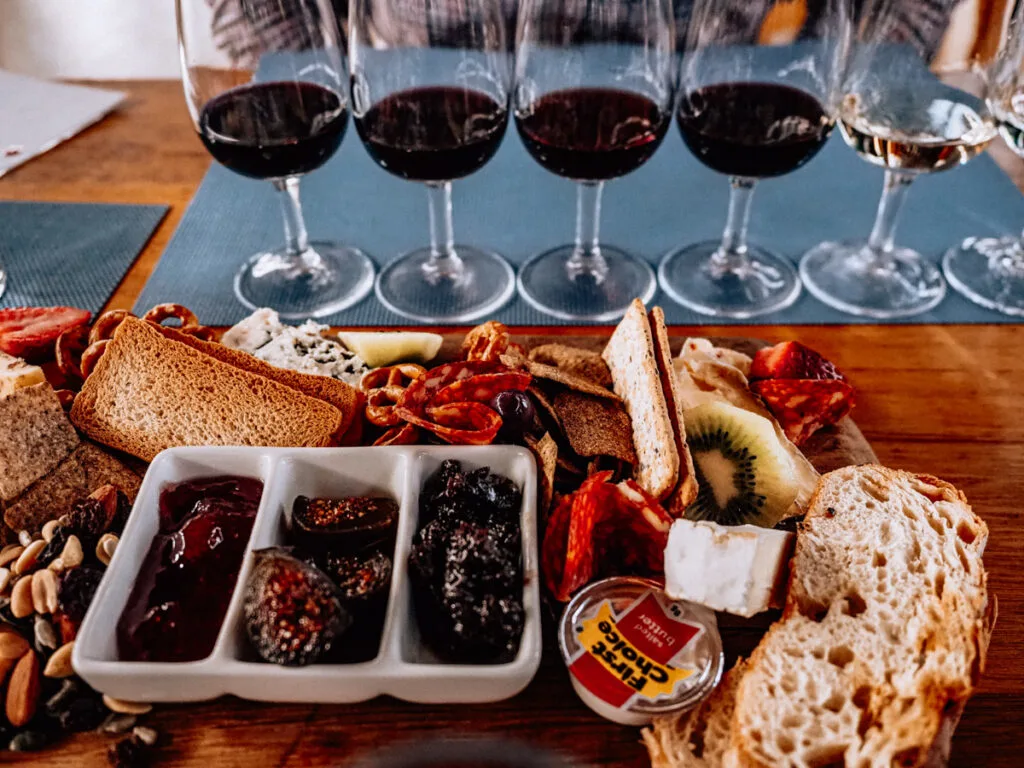 These are all things to budget for your South Africa trip. You'll also want to save up around an extra $100 per person for things like museums, entrance fees to places like Kirstenbosch Gardens, or even wine tastings in Constantia.
If you're on more of a budget, you may just stick to Cape Town and explore or maybe head to Constantia. If that is the case, then you'll likely spend around $100 per person.
Activities and Day Trips in South Africa Cost: Between $100-370 per person, or $200-740 per couple for day trips and other excursions.
Food & Beverage Costs of a 10 Day Trip to South Africa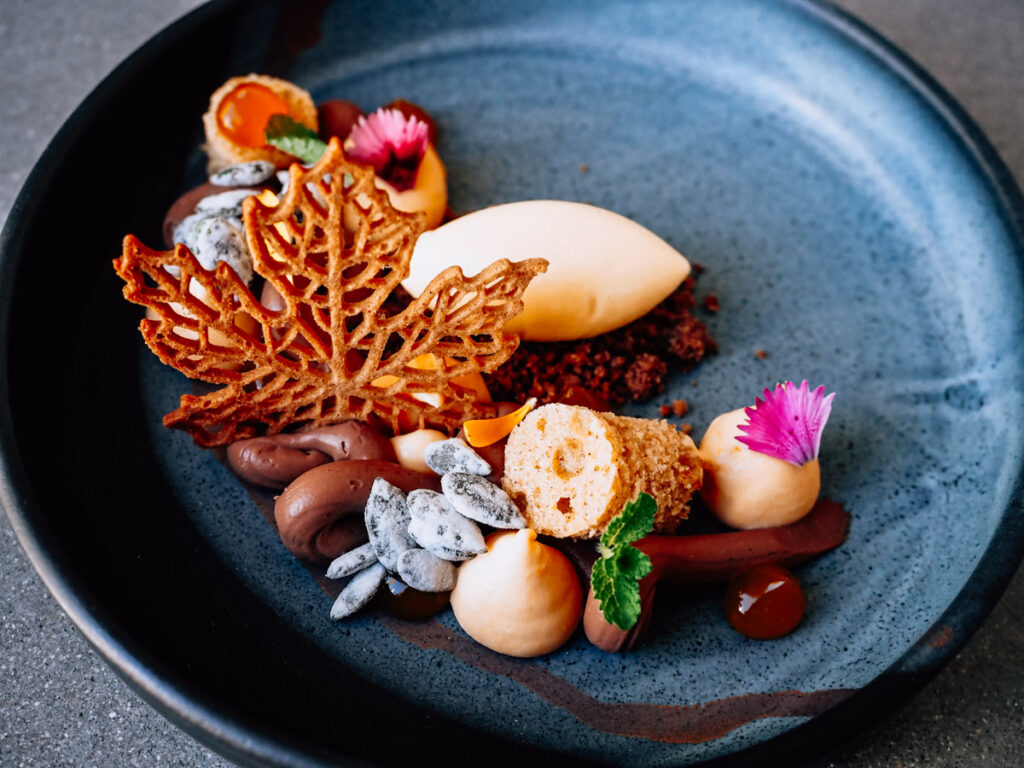 Is South Africa expensive? Well, it depends. Yes, safaris can add up quickly, as can hotels and even flights.
But when it comes to eating and drinking, South Africa can be fairly affordable.
I mean, you could easily get away with $30 per person, per day if you grocery shopped and perhaps only had a sandwich out for lunch.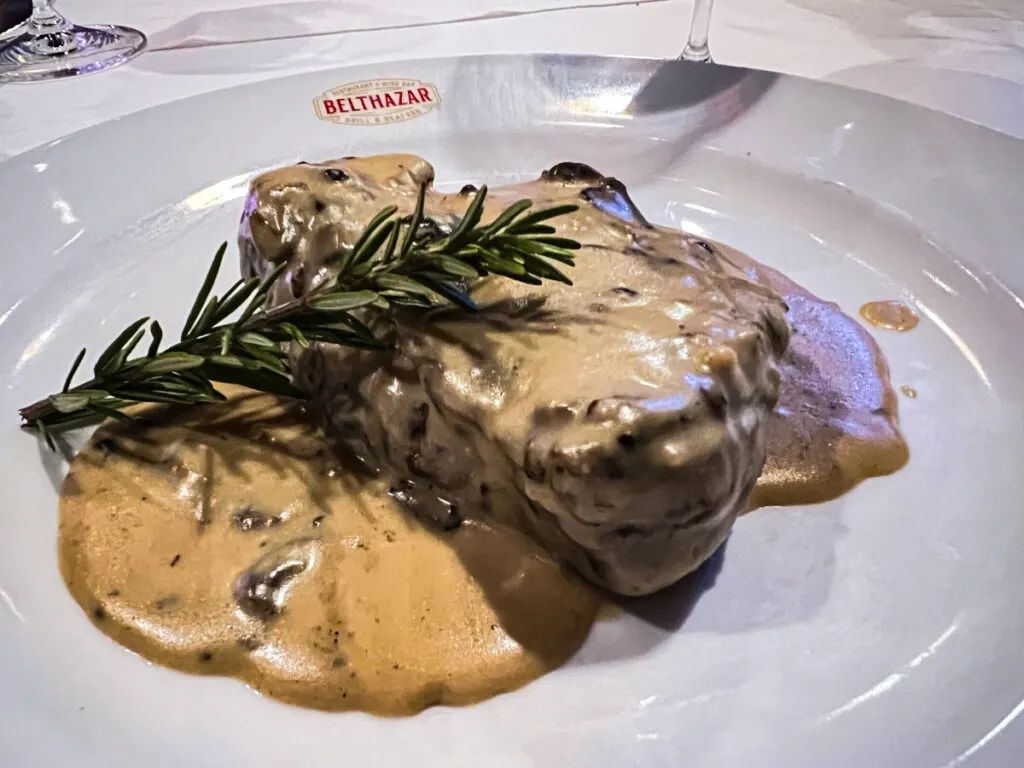 Or, you could spend about $35-40 per person for a really nice dinner with drinks. Lunch is likely $10-15 for a main dish and drink. And for breakfast, a quick coffee and pastry is about $5.
So yea, you could easily get away with $50-60 per person per day for your meals in South Africa too.
For more luxurious diners, $100+ is a good amount per person, per day.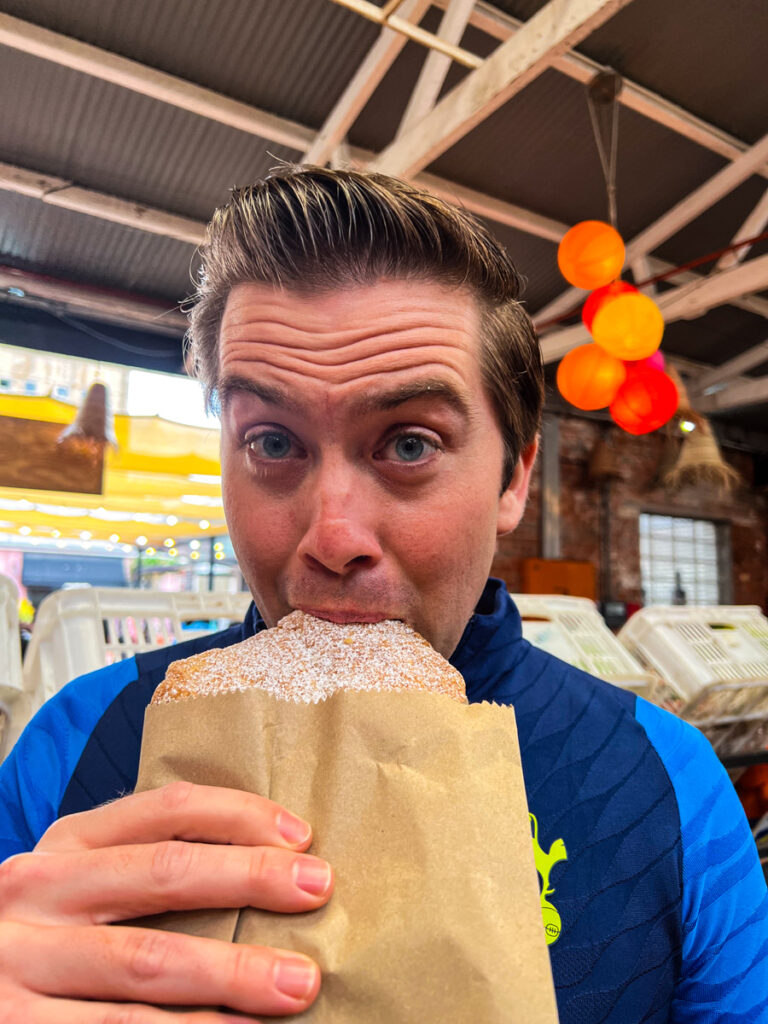 Cost of Eating and Drinking in South Africa: Between $210-700 per person for 7 days exploring the cities and towns of South Africa. I'm not including dining on safari as a lot of those meals are covered by the lodging costs.
For a couple, this is between $420-1,400 for 7 days in South Africa.
Other Items to Add to Your South Africa Travel Costs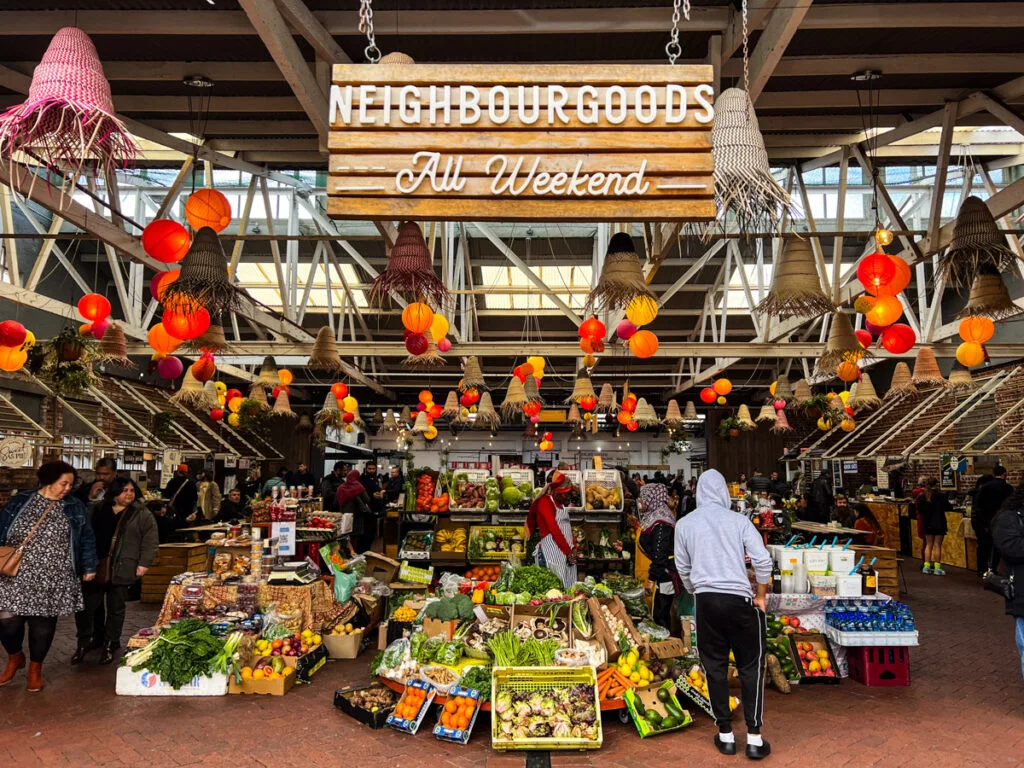 There are a few more key items that you'll want to add to the cost of a trip to South Africa.
Travel Insurance: This is optional, but it may actually be required if you're booking with a safari planner. It is a good idea either way to purchase travel insurance, especially if you're going to be going on a safari. It helps to have pretty good insurance so you don't lose money if you have to cancel. We went with SevenCorners for its Cancel for Any Reason Insurance and spent around $300 per person, or $600 per couple for this.
Tipping: I could write a whole guide about this, and I do include a safari tipping guide in this post, but you'll need to tip your guide, driver/tracker, transfer driver, butler, hotel staff, porter, etc. while you're in South Africa. I would save up around $400 per person for this, or $800 per couple.
Souvenirs: You'll definitely want to save up a little for souvenirs to bring home! Whether it is a beaded wire animal or something cute you found while shopping, I'd say about $100-150 is fine for a couple/solo traveler.
Other: Yes, I always like to add on an extra $100 per person, or $200 per couple to my budgets as that gives a little bit of wiggle room for just-in-case moments or even little splurges like a massage on safari or something.
Budget For Other Items on a Trip to South Africa Cost: $900 per person, or $1,750 for a couple.
So How Much Does a Trip to South Africa Cost?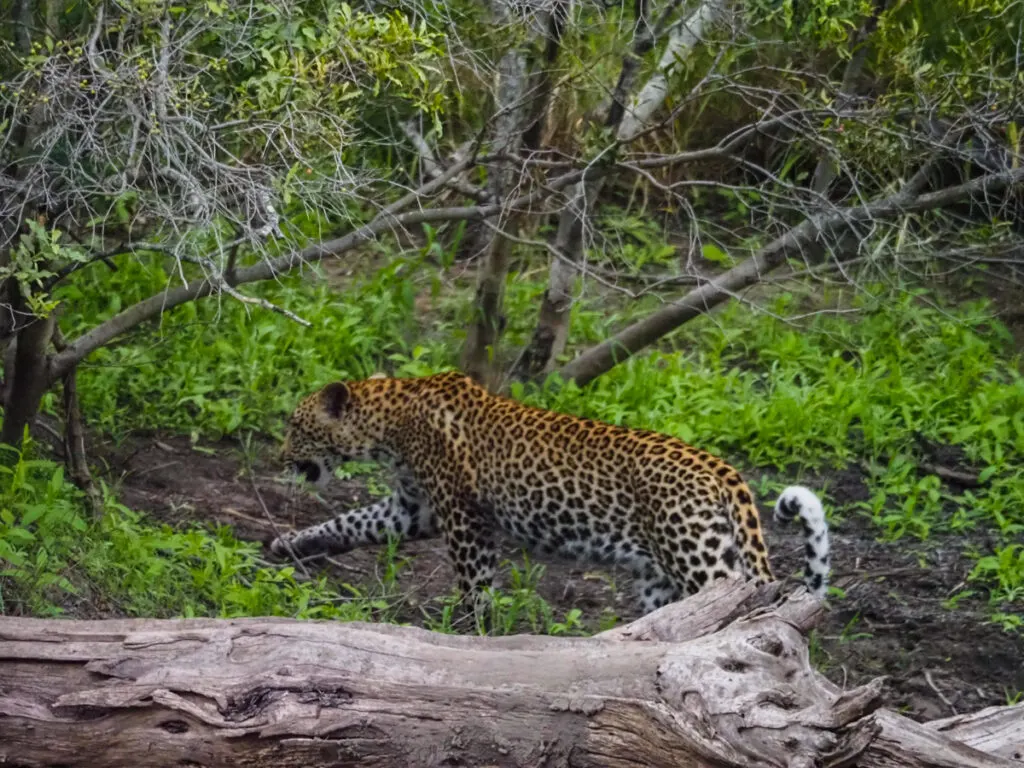 Okay, let's take everything we've discussed and put it together for a full cost of a 10 day trip to South Africa!
For more budget-ish travelers visiting South Africa, plan to spend around $4,513 for a solo traveler, or $8,211 for a couple. This is the cost for economy flights, a 4-day/3-night safari tour from Johannesburg, 3-star hotels, etc.
Note that you can reduce this price to $3,613 for a solo traveler, or $6,411 for a couple if you have miles and use that for your flights to/from South Africa.
For mid-range travelers, the cost of a trip to South Africa can look more like $6,970 for a solo traveler or $11,640 for a couple. This is factoring in economy flights, 4-star hotels, safari, medium food budget, etc.
Lastly, for luxury travelers, you can expect to spend upwards of $16,295+ for a solo traveler, or $28,765+ per couple on your trip to South Africa cost. This is if you're flying business class, staying in 5-star accommodation and safari lodgings, eating at nicer places, etc.
How Much Did We Spend in South Africa?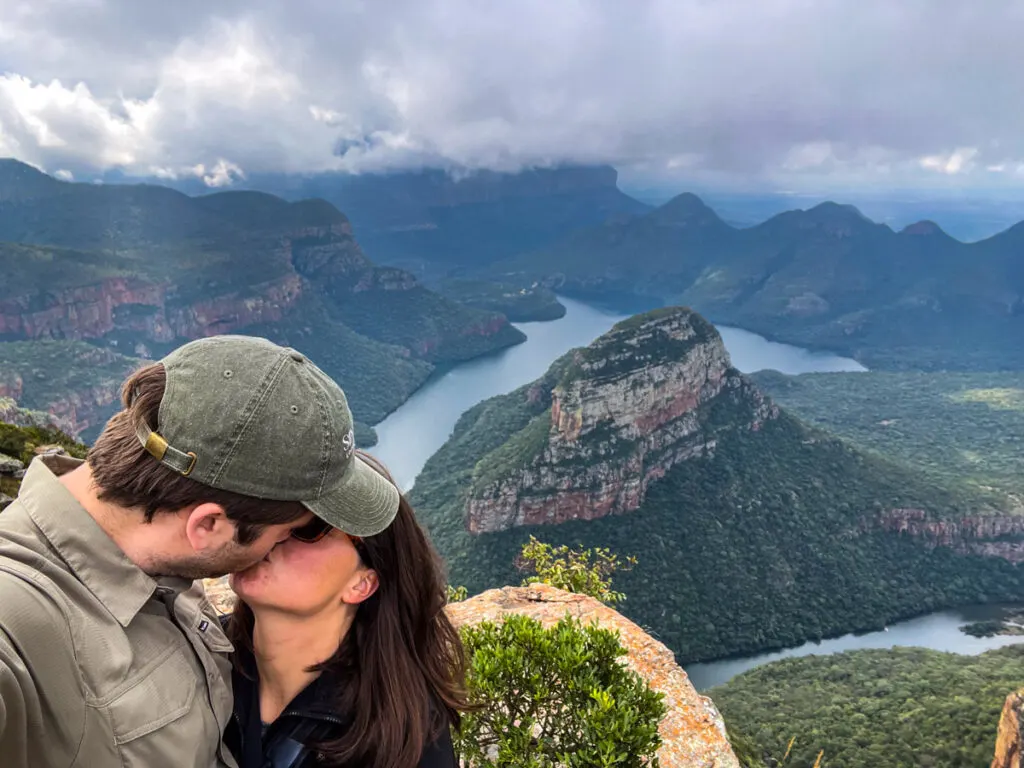 As always, we try to be completely transparent about how much we spent to help give you a better understanding of how much a trip to South Africa costs.
Now, this is a little less clear than previous trips such as our trip to Peru cost, as we worked with Safari365 on our itinerary and they gave us a discount.
However, we did end up spending about $4,315 per person, or $8,630 for our entire 2-week trip where we visited South Africa for about 10 days and then Zimbabwe for 3 days.
We used points for our flights to/from Johannesburg, bought travel insurance, had a mid-range food budget, and made sure to save for tipping, extra, etc. However, we were given a discount when it came to our safari lodgings and hotels.
Without this discount, we would very likely have spent closer to $10,000-$11,000 on our trip.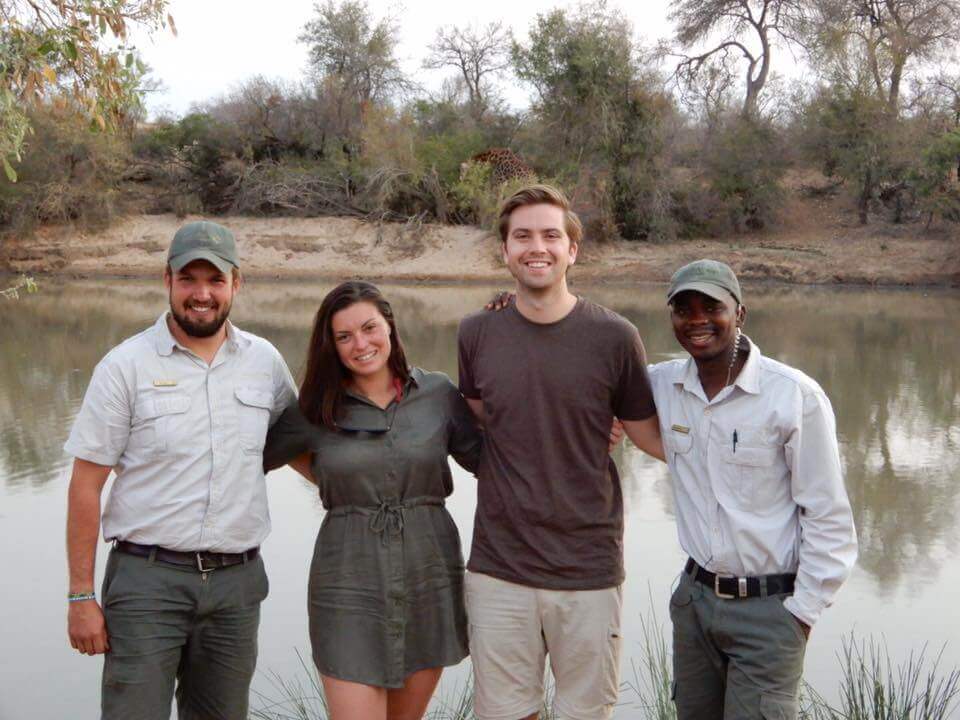 I will say that in 2017 when we visited South Africa for the first time, we planned our trip through Safari365 but paid full price. This cost us around $10,000 total for our entire 2-week South Africa trip including flights, which we paid cash for (at about $800 per person), insurance, food, hotels/lodges, etc.
However, this was a while ago, and prices have obviously increased a bit since then. Therefore, the mid-range price listed above of around $11,640 for 10 days for a couple is pretty accurate!
Need Help Planning Your Trip? Check out Safari365!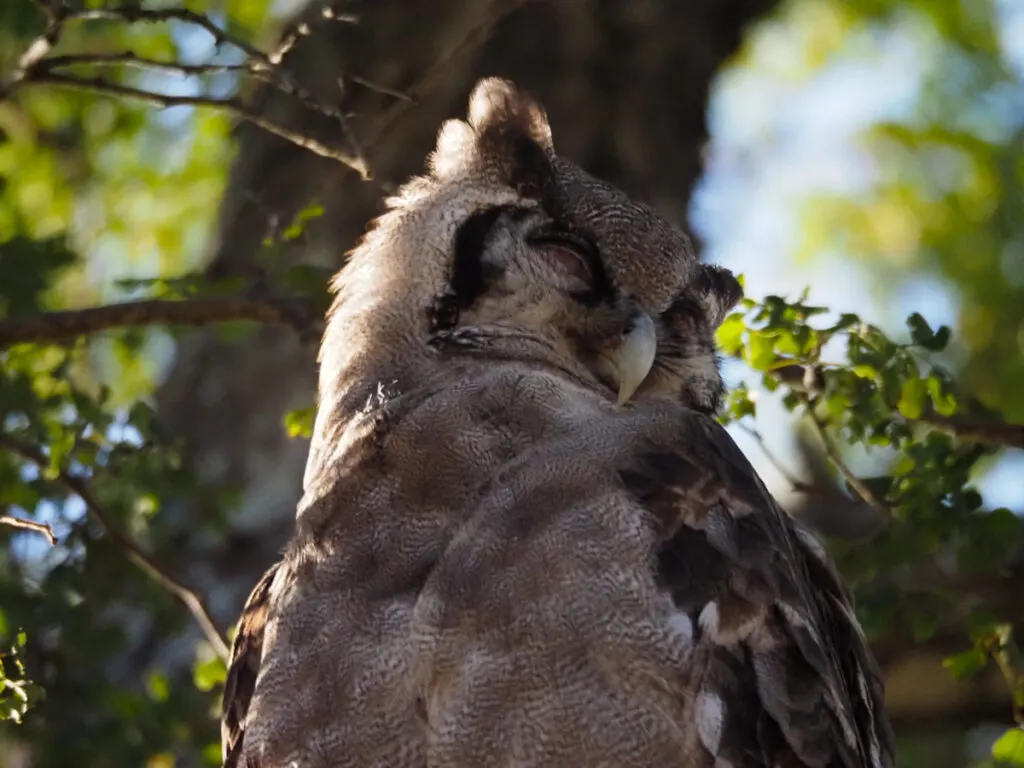 We have used them on both of our trips to South Africa and they did a great job each time! We did work with them this time, but only because we really enjoyed the first trip that they planned for us.
Both trips were fantastic, and they truly listened to what we wanted to do and put a whole itinerary together that fit us and our travel style perfectly.
This is the ultimate trip to South Africa cost breakdown from flights, food, lodging, and more! Would you love to visit South Africa?
Thank you to Safari365 for our discount for this trip. As always, all opinions are our own.
Want more African travel inspiration? Check out these posts!
For more budgeting guides, check out these!
Pin it here!