Check Out our First Timer's Guide to a South African Safari episode here!
Some posts on this site contain affiliate links, meaning if you book or buy something through one of these links, I may earn a small commission (at no additional cost to you!). Read the full disclosure policy here.
---
A safari honeymoon?! It's not as uncommon as you'd think. In fact, we saw a few couples on their honeymoon during our safari stay and honestly, it's not hard to see why. Remote wilderness and cozy luxury tents: it may just be the perfect place to honeymoon. It's even better if you're staying at a private game reserve like Timbavati. Okay, I'm sold, and you should be too. Here are 10 reasons you should go on a safari honeymoon:
Hardly any wifi.
For some people, this may be their worst nightmare. But think about it: no checking email, social media, etc. You cannot be reached by work, and you are truly unplugged. In these remote places, the wifi sometimes works, but mostly cuts in and out. While on safari, we ended up doing a digital detox and forgot all about our phones. It was the best thing we did all trip. We felt so connected to each other and we met the most amazing people because nobody was on their phones. You'll never feel freer than when you are just living in that moment and truly enjoying yourself.
Open air lodges and tents = truly connecting with nature.
The lodge was completely open air, meaning if the wart hogs wanted to come closer and eat the grass right next to the check in area, they were more than welcome. Even through the canvas tents at night you could hear the hippos snorting while running in the dry riverbed, the calls of crested francolins in the early morning haze, and the sound of nyala lazily munching on leaves right next to your deck. Being surrounded by nature has a calming affect and truly makes you feel connected. It's a unique quality to a safari honeymoon.
The sky at night is perfection.
I wish I could've captured this on film but nothing will ever do it justice. On the evening safaris, after the sun goes down, there is no light pollution blocking you from the most perfect stargazing you will ever see. I loved sitting back and looking up during the evening drive, just staring above at the Milky Way. It was so clear you could see the actual "milky" part across the sky. A perfect night sky just screams romance, and you have to see it to believe it.
You get really close to animals you've only seen at zoos.
You've probably seen lions and giraffe at zoos before, but it's totally different. These animals have no boundaries and roam around like they own the place, which is because they do. You are the outsider here, and you'll feel it when you're 6 feet from a pride of lions. Yes, 6 feet. That's how close we got to lions, leopards, cape buffalo, elephants, and so many more! Especially at private game reserves, you can off road to get real up close and personal. The guide and tracker are fearless and know animal behavior so well that they can tell how close they can get… which apparently is super close.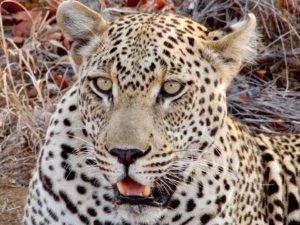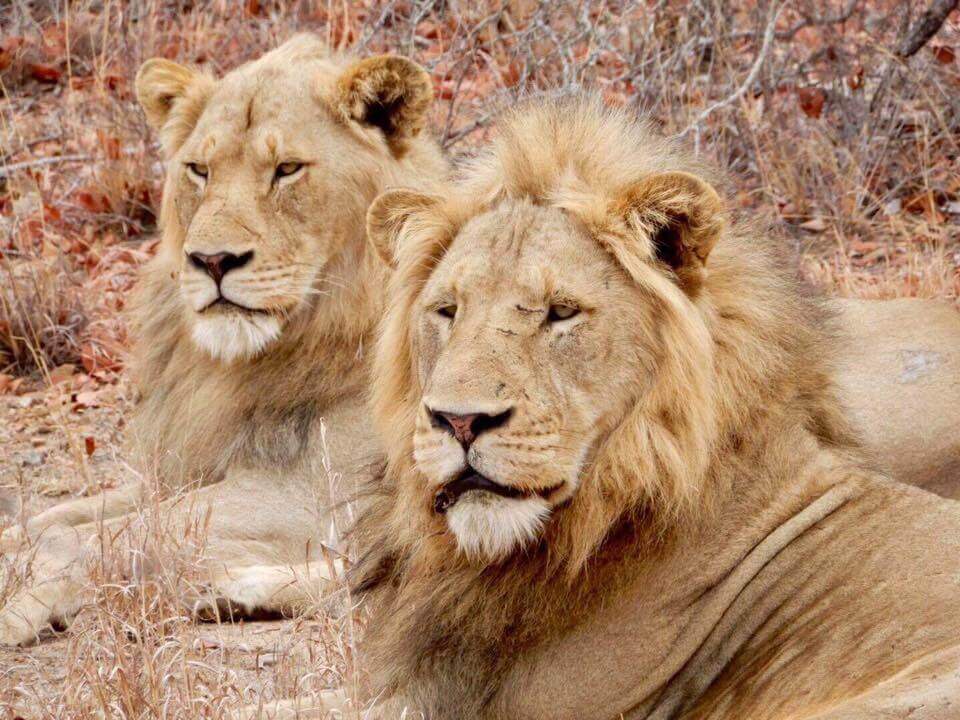 You have the same guide and tracker and people in the safari vehicle the whole time, meaning you get to know them really well.
We met so many amazing people on safari, but we got really close to those in our vehicle. Our guide and tracker stayed with us the whole time, letting us get to know them and feel comfortable asking as many questions about the animals and them as possible. We even had dinner with our guide every other night during the braiis (barbeques). We also got to know the other guests in the vehicle, making new friends in the process.
No large hotels.
At private game reserves, you'll see much smaller accommodations with less than 100 guests a night. This allows the lodges to offer much more personalized experiences. And it's much more likely they'll pay close attention to details. At Simbavati, we even had our own butler! It was also never difficult to book a massage and there was always space on the lodge deck to view the animals. It's not the typical you-check-into-your-room-and-talk-to-nobody. You recognize all the staff and chat with them each day. It's such a friendly environment. Which is perfect for a safari honeymoon.
The thrill of tracking an animal… and finding it!
Obviously we just went on a viewing safari (absolutely no hunting safaris at Timbavati), but during one morning game drive, the tracker spotted two rhino tracks and hopped off the vehicle for over an hour to find them. We spent most of the morning searching for the animals with our guide and while we didn't find them that morning, we found them during our evening drive! It was such a thrill. Even on our first drive the tracker pointed up in the tree at a dead impala and noted a leopard must be close by. Low and behold, we drove to the other side of the tree and found a very sleepy and full-bellied leopard digesting his big meal. It was incredible.
The guide did mentioned that at some places, they chip the animals and use tracking devices to find them. Meaning there is literally no effort involved in finding the animals. I do not recommend these safaris. Timbavati prohibits this practice to keep things more authentic and to keep the animals safe. Trust me, it is much better not knowing what you'll find and happening upon a herd of one hundred cape buffalo migrating toward a watering hole for a drink than to pull out a GPS and see a rhino in 5 minutes. The surprise was amazing each time!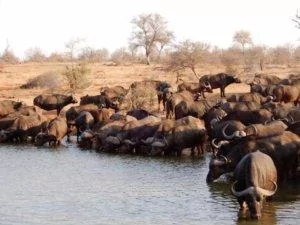 There's a safari for every budget.
Most people assume that a safari, especially a safari honeymoon, is incredibly expensive, and some definitely are. But there is a safari for every budget. When we booked with Safari365, we let them know our budget and what type of accommodation we'd like, and they helped us find the right safari. We picked mid-range and got to stay in a luxury tent which included two game drives a day, all food, a personal butler, and a sundowner drink each night. The cost for this at Simbavati for a four-night stay is $3,240, with a $33 charge for two people for the conservation fee. Yes, it's not dirt cheap, but a little over $800 a night for everything we got was well worth the value. If you've got a tighter budget, you can find accommodation for that too on safari. Safaris range from a budget of $300 a night for a basic, camping safari all the way up to $3,000 a night for a crazy luxurious safari. It is definitely possible to stay in budget on a safari honeymoon.
The food is amazing!
These lodges bring it when it comes to delicious food. They also just serve food constantly, which is always my kind of place. Think impala or kudu steaks as well as other traditional South African cuisine like chakalaka (a South African vegetable relish), biltong (their type of jerky), pap (similar to grits or polenta), boerewors (a type of sausage), and so much more. They also have more western foods too, but this is the time to be adventurous! Try it all!
A safari is so romantic.
Think about it: watching the sun go down while sitting on a cliff overlooking a winding river with a glass of South African wine in hand. No distractions, just you and your partner, sinking into the safari routine and feeling connected to each other and nature. After your game drive you get to have a cozy dinner for two and snuggle in your tent to the sounds of nature playing on repeat outside. If it sounds perfect that's because it is. The perfect honeymoon starts with an amazing safari.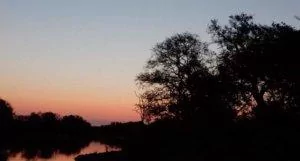 Planning your dream safari honeymoon? Does this sound like the perfect honeymoon? Let me know in the comments! I also highly recommend planning through Safar365 and staying at Simbavati, located in the Timbavati Reserve. This is not a sponsored post, but we enjoyed our safari so much that we cannot recommend these companies enough! Say hello to our friends at Simbavati: Kyle, Humphrey, and Ralph if you go!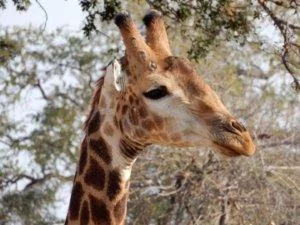 Read more here: