Some posts on this site contain affiliate links, meaning if you book or buy something through one of these links, I may earn a small commission (at no additional cost to you!). Read the full disclosure policy here.
---
Planning a South Africa honeymoon? You've come to the right place because this country packs a punch when it comes to romance and adventure.
Between the exciting cities of Johannesburg and Cape Town, the epic safari lodges in and around Kruger National Park, and the beautiful stops along the Garden Route, you really can't go wrong with wherever you choose to visit during your romantic honeymoon to South Africa.
However, choosing where to go, when to visit, how long to visit, and more can be a challenge. That is why I've created this guide to help you plan the best honeymoon in South Africa.
After visiting South Africa a couple of times, and falling in love with this country even more each time, I can honestly say it is one of the most idyllic places for a romantic honeymoon. So without further ado, let's talk all about the best places for a honeymoon in South Africa and all the details to plan your trip.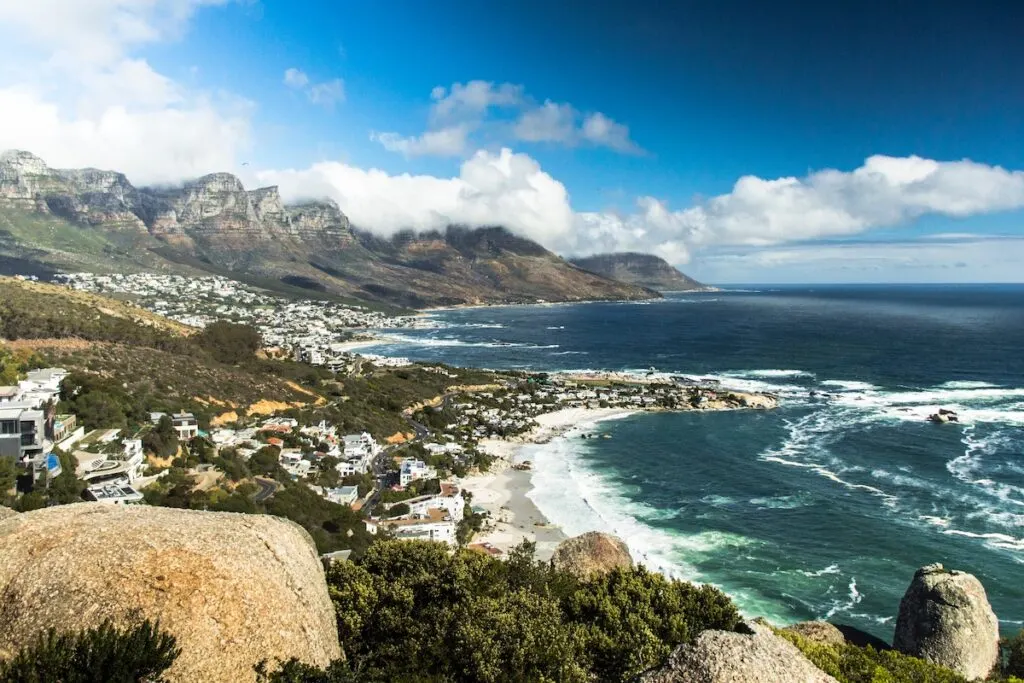 Best South Africa Honeymoon Destinations
From Kruger National Park to Cape Town, here are the most romantic places to visit in South Africa for your honeymoon.
1. Kruger National Park & Surrounding Reserves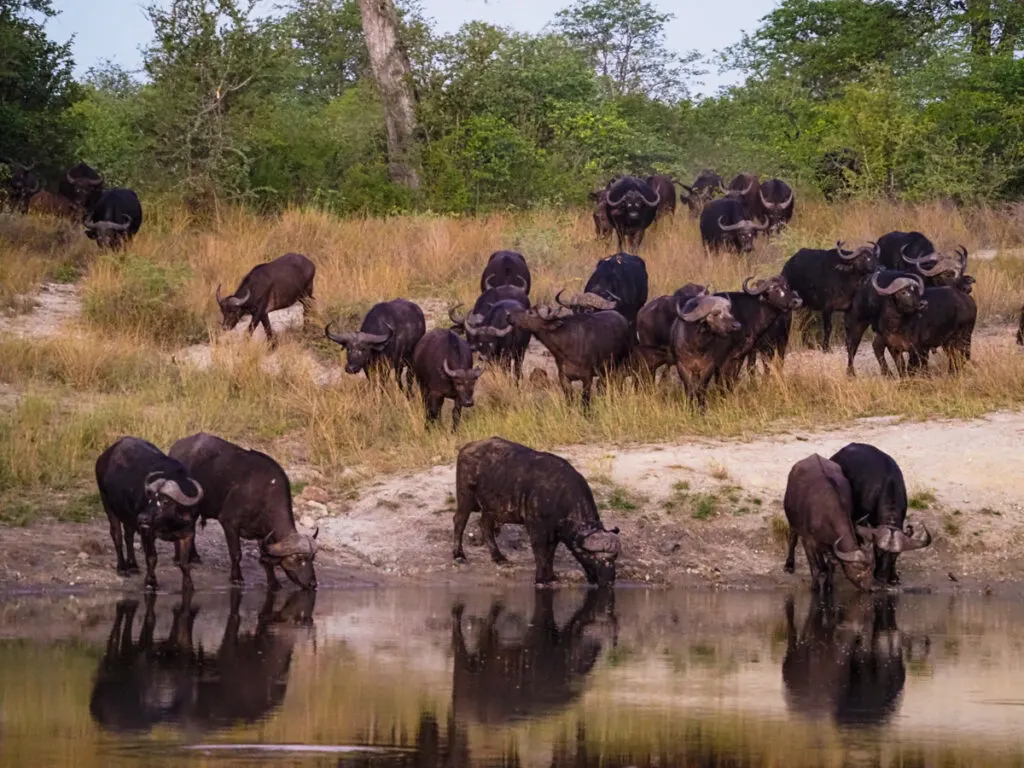 One of the biggest attractions in South Africa has to be to go on a safari. You spend early mornings and evenings out on game drives, and then you've got the middle of the day for relaxing, connecting with your partner, getting couples massages, lounging by the pool, etc.
It really is a romantic getaway as well as an exciting place to see the best wildlife including the Big 5 (lion, leopard, rhino, elephant, and buffalo), giraffes, hyenas, and more!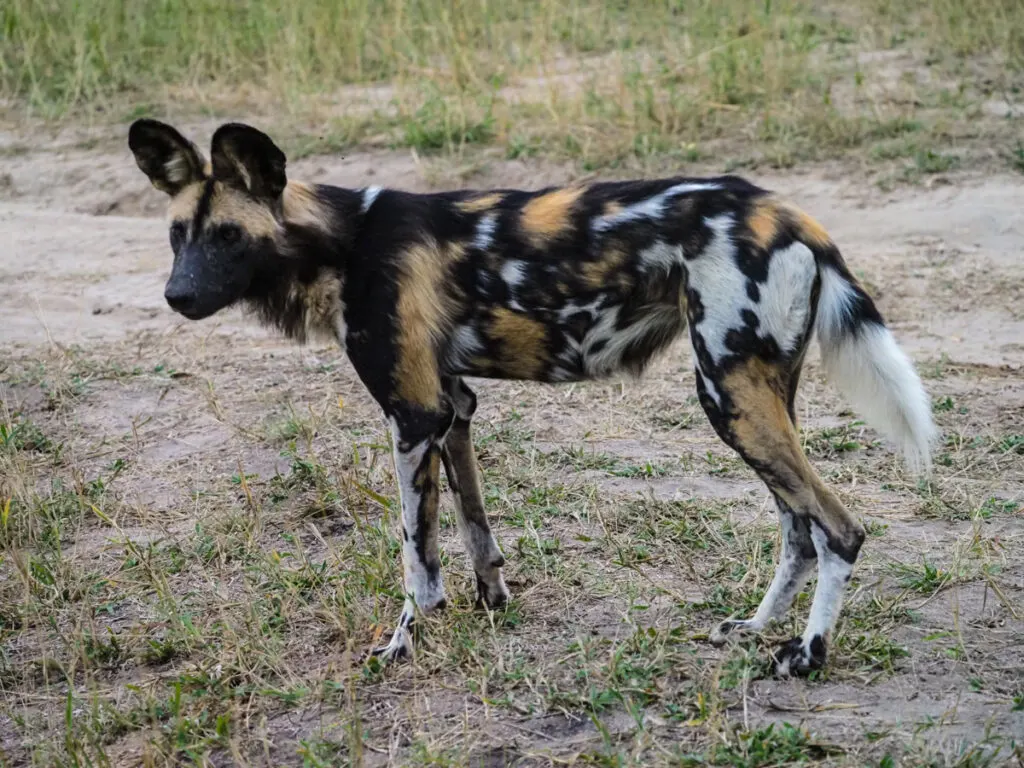 So for wildlife lovers and those who truly want to disconnect from the world in post-wedded bliss for a bit, you obviously need to head to Kruger National Park and its surrounding game reserves.
Personally, I'm a fan of private game reserves near Kruger, including the Timbavati Nature Reserve. This particular reserve doesn't have gates or anything, meaning animals just come and go from Kruger to this reserve and back as they please. It also means you'll see something different with each drive!
Where to Stay | Best Safari Honeymoon Lodges in South Africa:
–Simbavati River Lodge: This is our personal favorite lodge and we've stayed here twice! You have your own glamping tent complete with A/C, a large bed, a bathroom, and an indoor and outdoor shower. Plus, it sits along the river so you'll likely see wildlife from your own private deck or at the main lodge! It is located in the Timbavati Nature Reserve.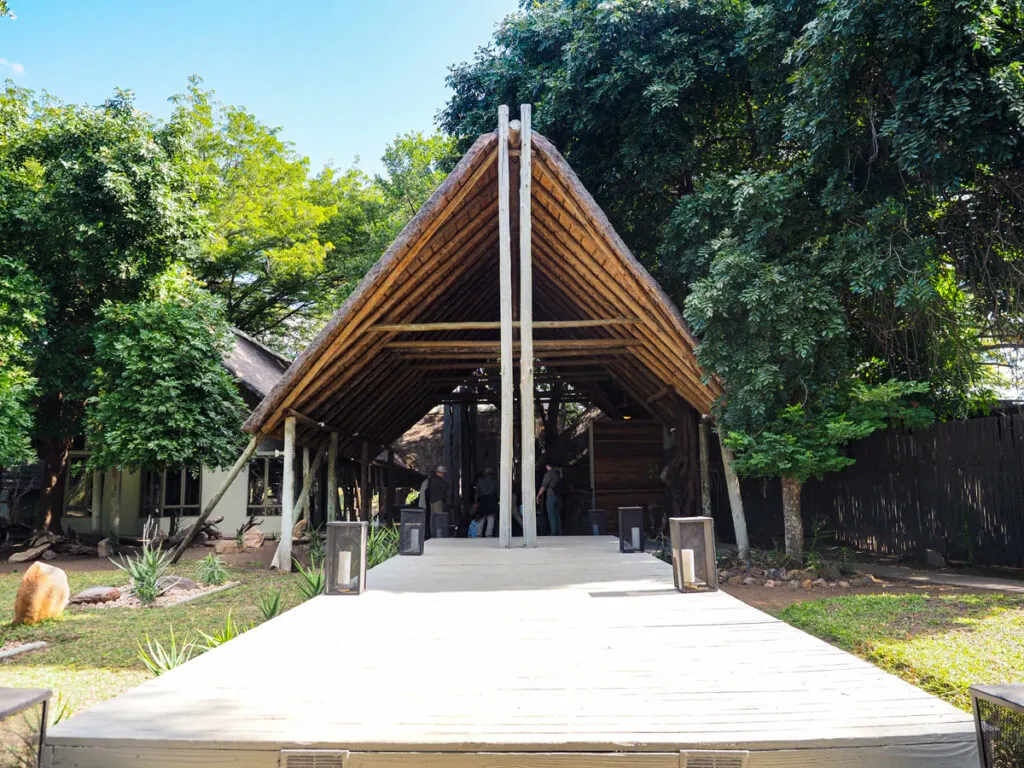 –Singita Lebombo: This 5-star luxury safari lodge is located within Kruger National Park and overlooks the N'wanetsi River. It is designed with the inspiration of the eagles' nests built into the cliff of the river bank, so you know the views are top-notch of the river and wildlife below. This place offers spacious suites and villas, and you'll enjoy cooling off mid-day in the pool.
–Makanyi Private Game Lodge: Also located in the Timbavati Nature Reserve, this lodge only has 7 luxury suites and 2 larger suites, meaning you'll get personalized attention during your stay. Plus, some suites even have their own private pools! Enjoy cooling off in the pool or at the spa in between game drives.
–Lion Sands Treehouse: Located in the Sabi Sands Game Reserve, this is one of the most unique and romantic safari honeymoon resorts in South Africa. For starters, you're sleeping under the stars in a treehouse high above the ground with the most epic views! You can book this as an addition to your stay at Lion Sands River, Ivory, Narina, or Tinga Lodges. There are 3 treehouse options, and what can be more romantic than dinner and a sunset before falling asleep under the stars together?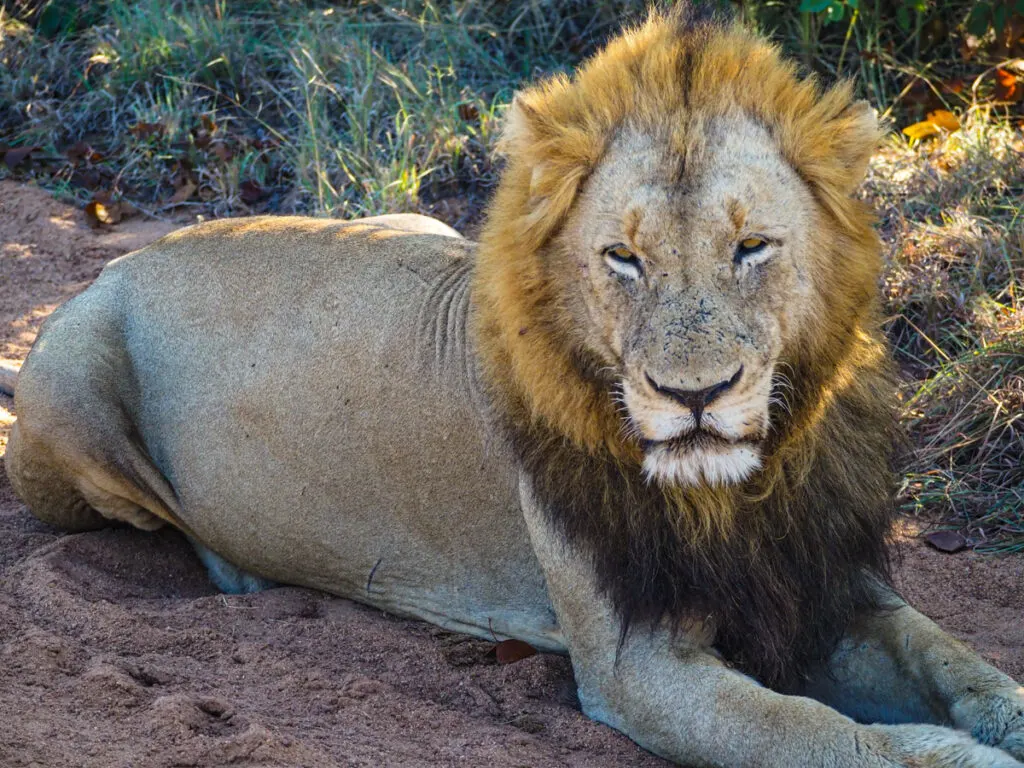 –Malewane Lodge at Royal Malewane: This place has spacious suites and a villa that sits along the river in the Thornybush Private Game Reserve. Wake up to the sounds of the bush in the mornings and relax between game drives at the spa or in your beautiful private suite with its own plunge pool.
When to Visit Kruger National Park and Surrounding Reserves: The dry season, or May through September, is going to be the best time to visit Kruger National Park as it isn't raining as much, and much of the vegetation is sparse, making it easier to see wildlife. It is also cooler this time of year, meaning you will want to pack warmer clothes during the early morning game drives.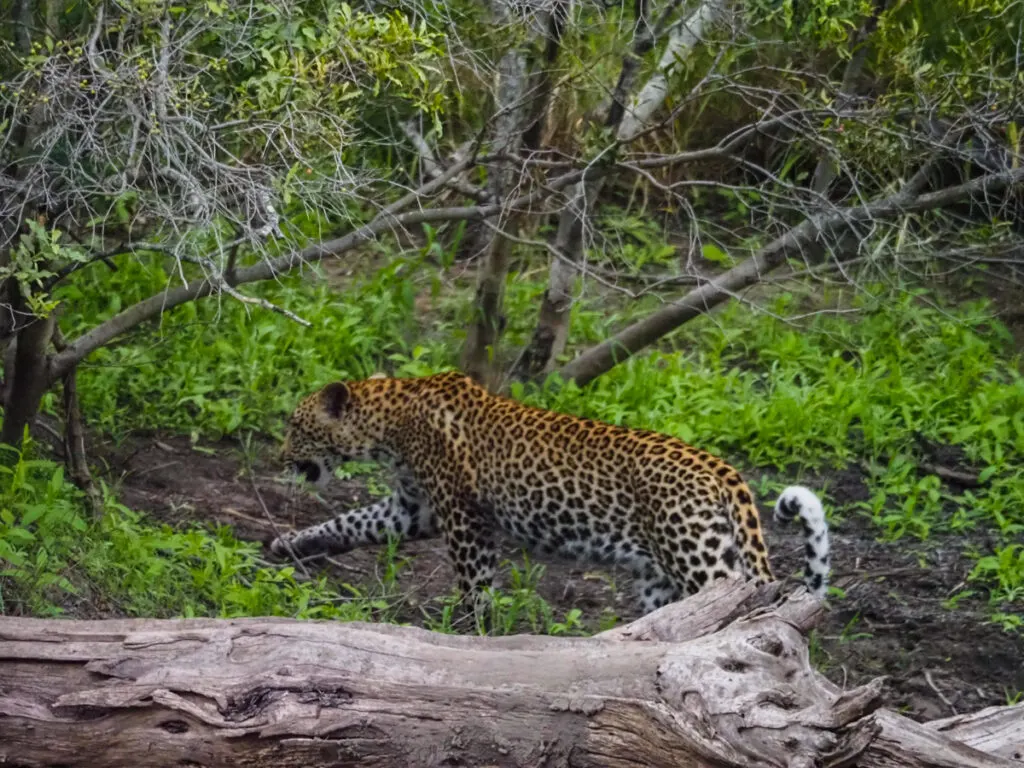 How long to visit Kruger National Park: 3-4 days per lodge is great, but if you want to really focus your time on safari, I'd stay at 2 lodges in different areas, making your stay on safari about a week long. If you only want to spend a small portion of your South Africa honeymoon on safari, then 3-4 days at one lodge is great.
2. Cape Town is Perfect For a South Africa Honeymoon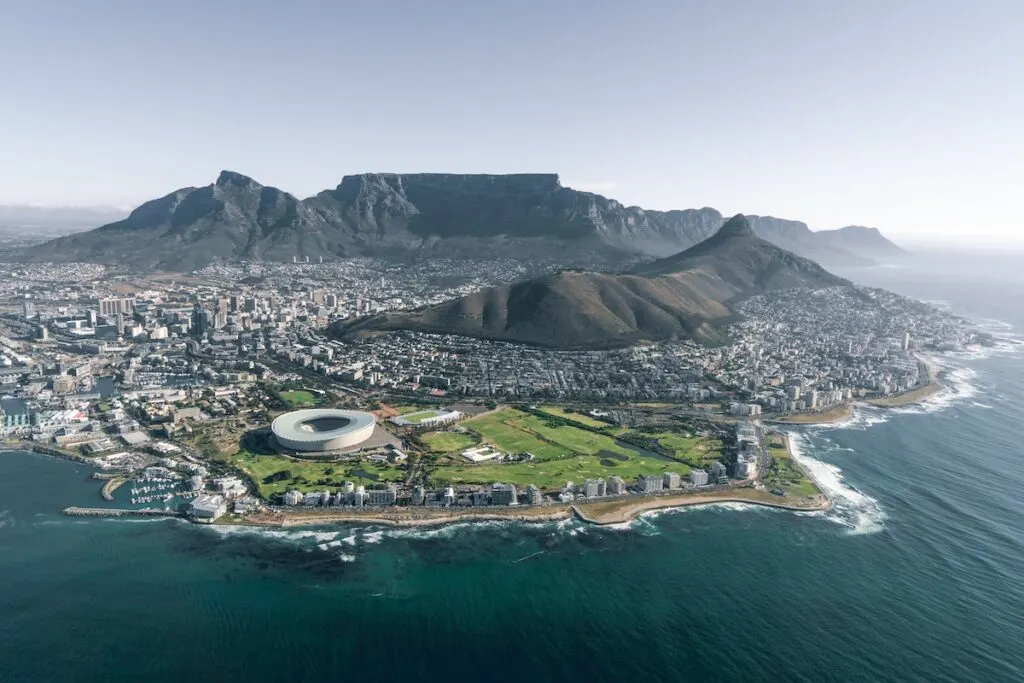 Cape Town is a fantastic city with so much to offer! You can go on fun and challenging hikes up to Table Mountain or Lion's Head, you can go shopping at the V&A Waterfront or even during the Neighbourgoods Market at the Old Biscuit Mill, and you can enjoy some delicious cuisine during your stay.
Cape Town also has fantastic coffee shops, the colorful Bo-Kaap neighborhood, and even the beachy and fun Camps Bay. Plus, you can stay here for multiple days and take day trips to places like the Cape of Good Hope or even the Winelands.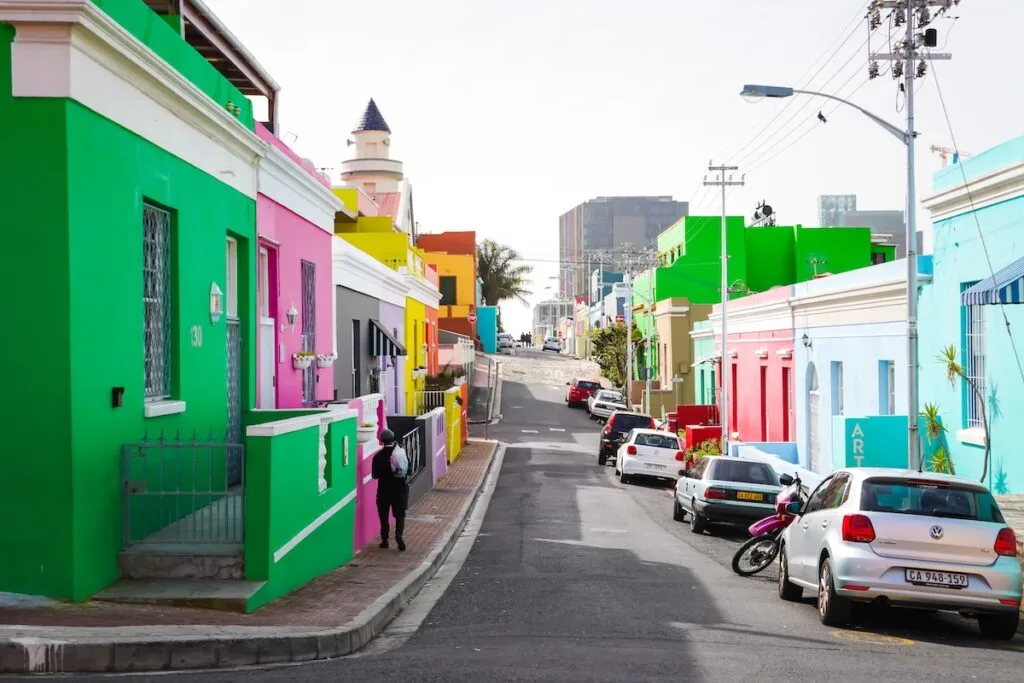 And if you want to stick closer to Cape Town, you can experience the wine region of Constantia with great varietals to try!
Either way, you can certainly enjoy a Cape Town honeymoon with everything it has to offer.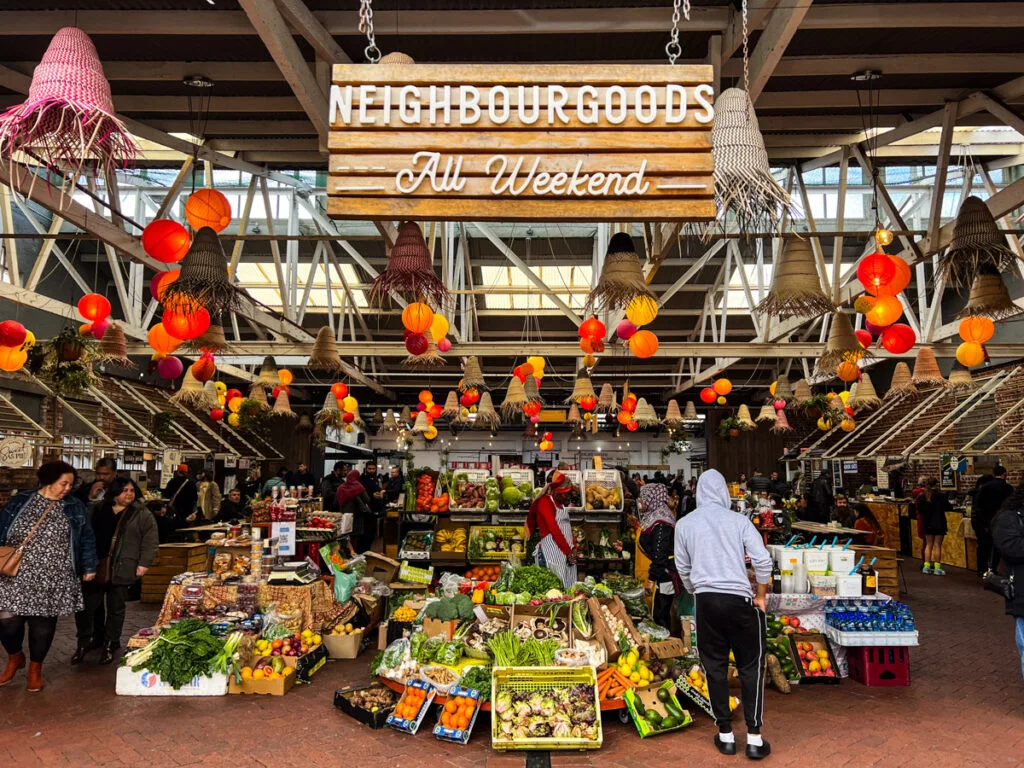 Best Honeymoon Hotels in Cape Town:
–The Silo Hotel: Located along the V&A Waterfront, the Silo Hotel is one of the most luxurious hotels in Cape Town. While it is definitely pricey, you're in a great location in the city, the views are impeccable from the floor-to-ceiling windows, and you get to enjoy all the amenities including its bars and restaurants, and spa. If that isn't enough, the hotel is full of contemporary African art, and it even sits above the Zeitz MOCAA museum.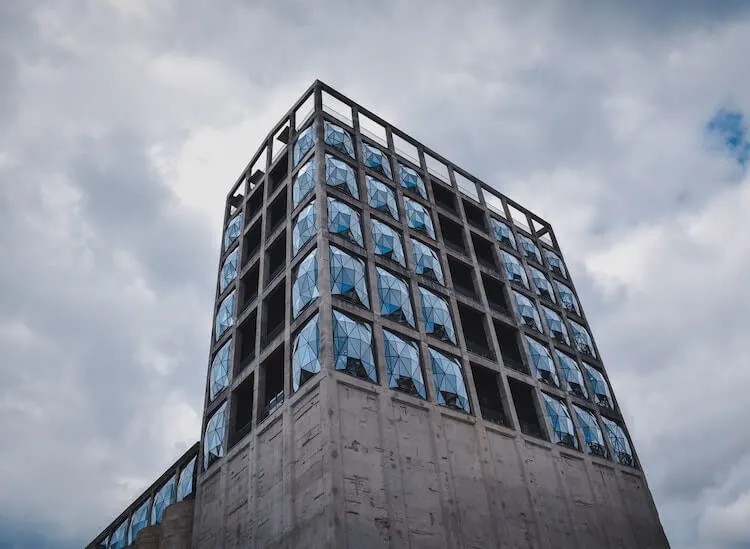 –One&Only: Also located on the V&A Waterfront, you have views of the marina, Table Mountain, and the surrounding area. Plus, this hotel has some of the largest rooms and suites in the city, a great spa, and Africa's only Nobu!
–POD Camps Bay: For those who want to be closer to the beach and awesome bars and restaurants in Camps Bay, opt for POD Camps Bay. This 5-star hotel has great views overlooking the ocean, plus offers in-room spa treatments, and has a pool for hot days. Also, if you book the Terrace Pool Room, you'll have your own sundeck and pool.
When to Visit Cape Town: For less rain and warmer weather (perfect for beach days!), opt for November through March. If you want pretty good weather and not super warm days, check out the autumn months of April and May as well as the spring months of September and October.
How Much Time to Spend in Cape Town: At least 3 days is a good idea if you want to really get to know the city. However, if you want to add on day trips or slow down your stay, you could stay between 5-7 days.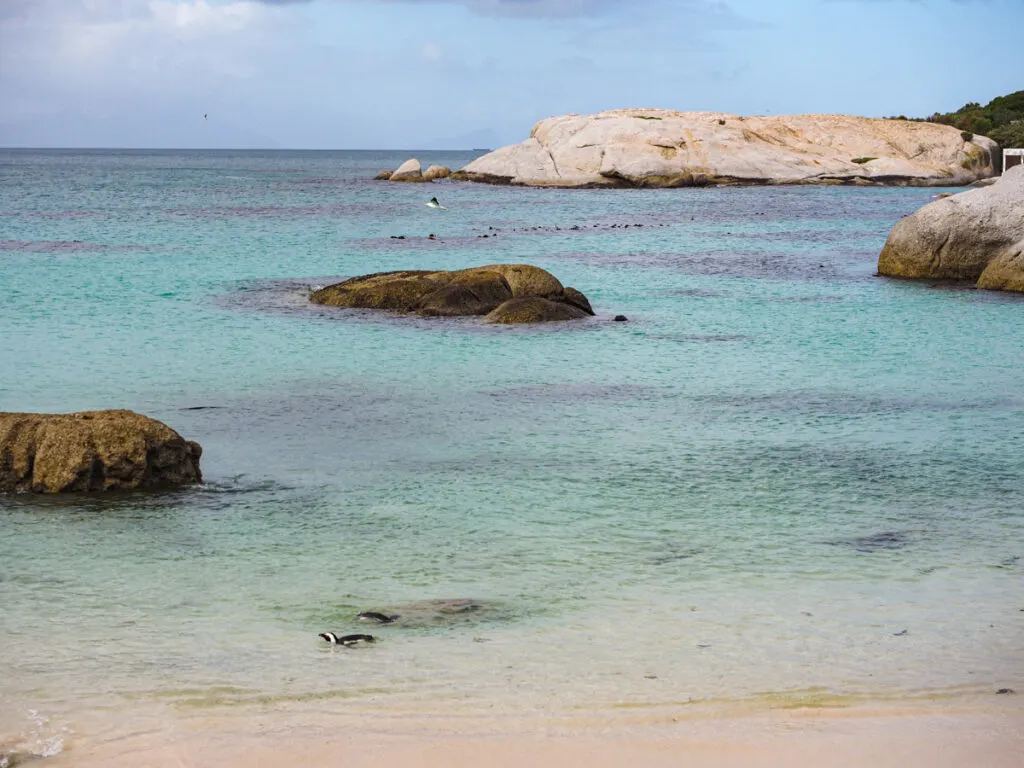 3. South Africa Honeymoon Destination: Johannesburg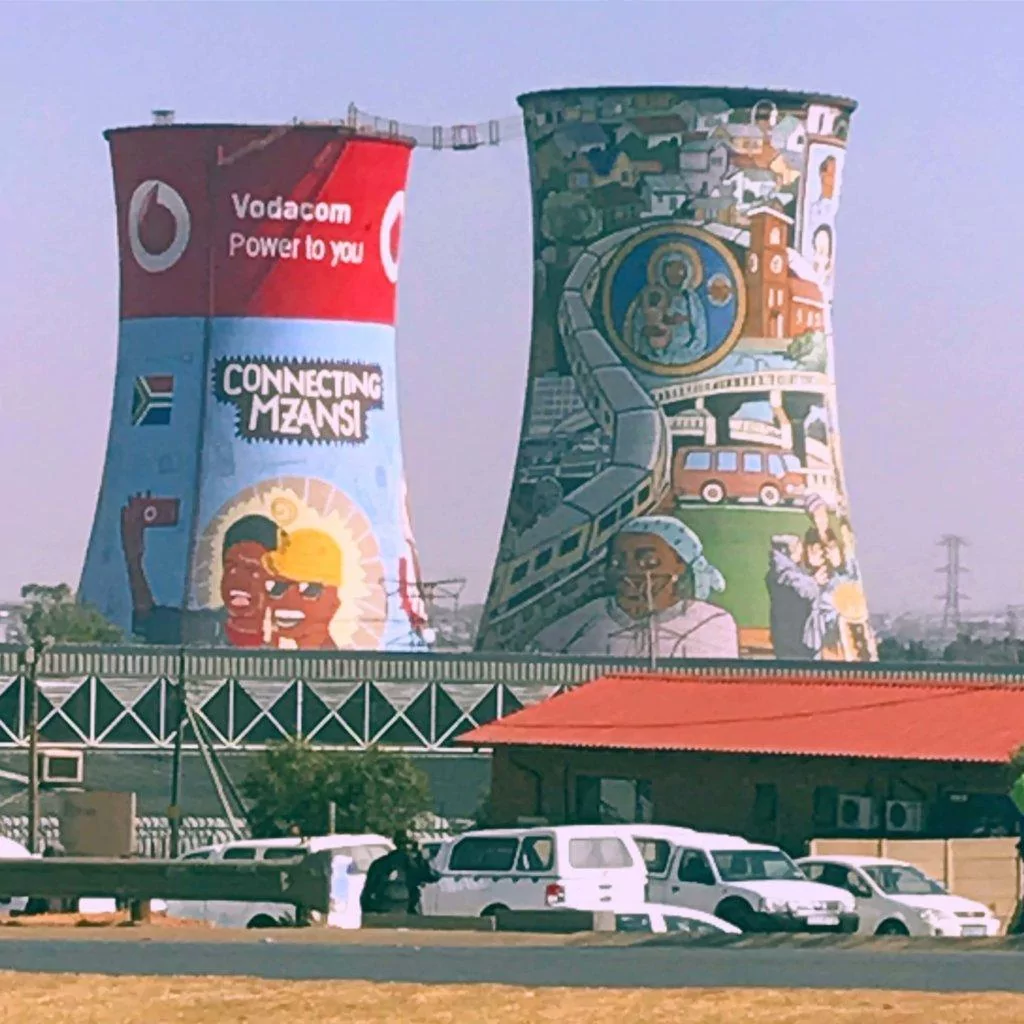 Johannesburg is a place that many people land in and skip over in favor of visiting other destinations like Cape Town or Kruger, but the largest city in South Africa certainly has a lot to offer.
For those who wish to learn more about the history of South Africa, they can check out the Apartheid Museum or explore Soweto and visit Mandela's House or the Hector Pieterson Memorial. For those who love markets, you can enjoy the Neighbourgoods Market, and you can also enjoy shopping and dining around Melrose Arch.
Johannesburg is a great place to start your South Africa honeymoon journey for a day or two before going on safari!
Where to Stay in Johannesburg: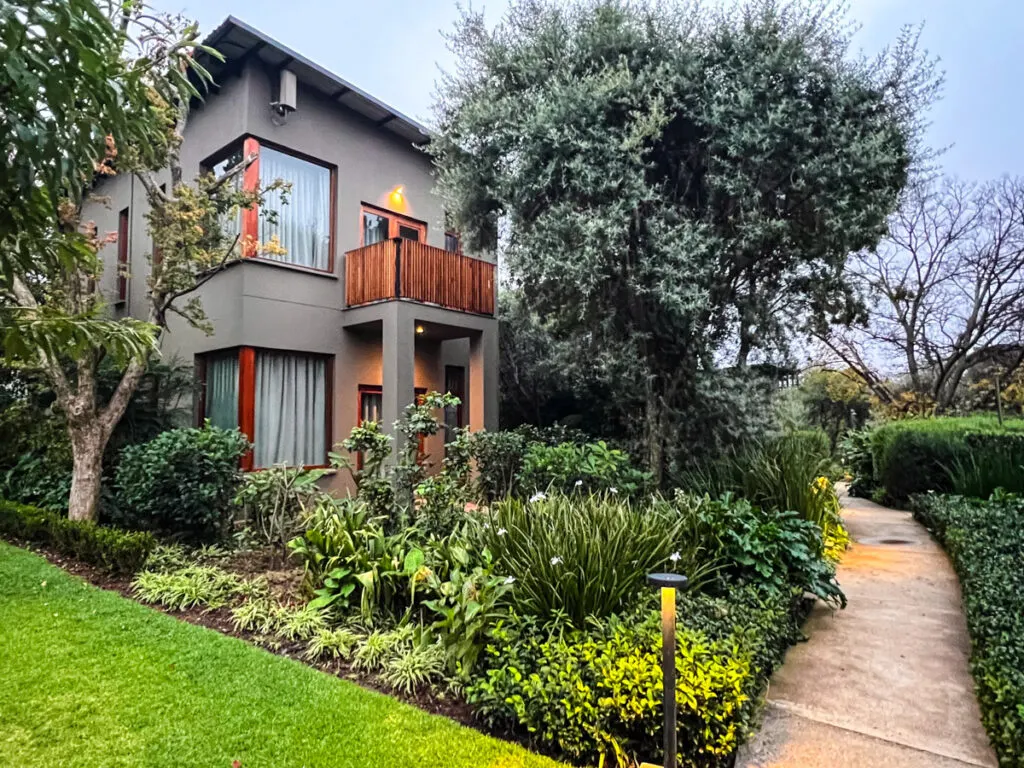 –The Peech: Another place we've stayed at twice, the Peech is a boutique hotel property with a fantastic restaurant, lovely rooms with a balcony or terrace, and a pool. It is a nice little oasis in the suburbs of Johannesburg and it is next to a spacious park. It is also only about 5 minutes from Melrose Arch via car.
–African Pride Melrose Arch: This Autograph Collection hotel is located at Melrose Arch, and offers spacious and chic rooms, an outdoor pool, and has some great bars in the hotel and is close to many restaurants.
–Sandton Sun: Located in Sandton, this stylish 5-star hotel has a fantastic sun deck, restaurant, bar, and spa to pamper yourself after a long day of exploring the city. They also have a gym and pool as well as a shuttle to take you to the Gautrain station for further exploring.
When to Visit Johannesburg: For less rain and cooler weather, opt for May through September, which is their winter season. However, it can be quite chilly at night so definitely pack warm clothes! Some warmer months with fewer showers include March, April, and October.
How Long to Visit Johannesburg: I'd say 1-2 days is sufficient to get a good feel of Johannesburg and the surrounding area.
4. Garden Route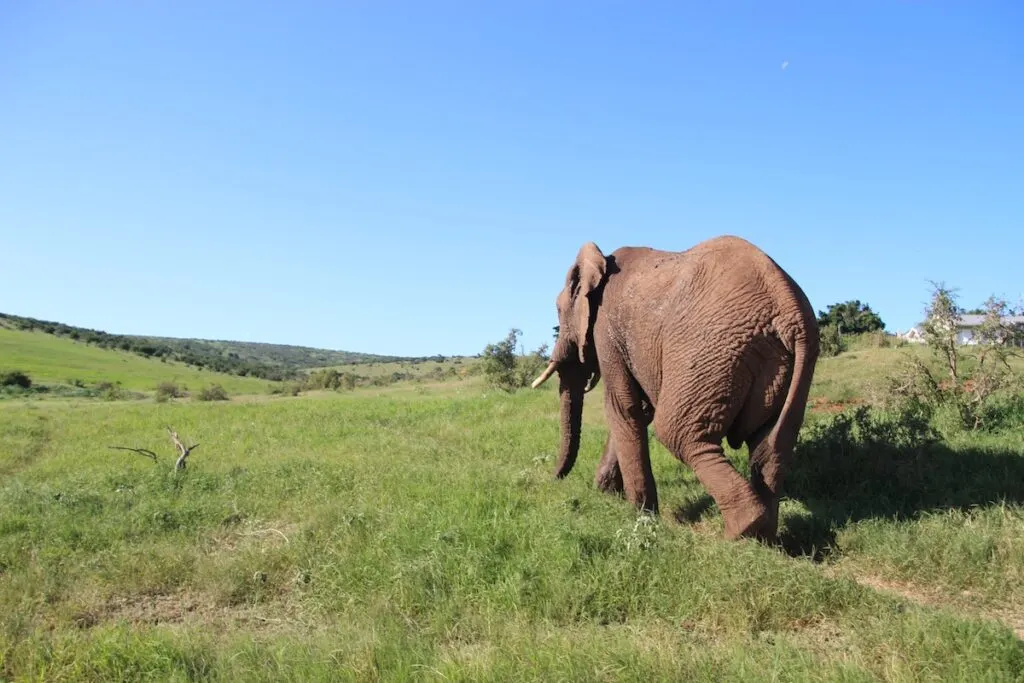 Are you guys the road-tripping couple? Then this is the perfect South Africa honeymoon destination for you! The Garden Route is 300 km (186 miles) and stretches from Mossel Bay in the Western Cape all the way to Stormsriver in the Eastern Cape.
Along this route, you'll be able to see some epic sights including many beautiful beaches, stunning forests, and charming little towns.
Some popular things to do along the way include whale watching in Hermanus, spotting African penguins in Stony Point, going wine tasting in the area, visiting the Cango Caves, visiting the Addo Elephant Park, getting adventurous at Plettenberg Bay, and even visiting lovely towns like Kynsa and Mossel Bay!
There are a few ways to explore the Garden Route. You could rent a car and self-drive it, you could book a tour, or you can also hire a driver. A drive and guide can be arranged for you with a safari company like Safari365.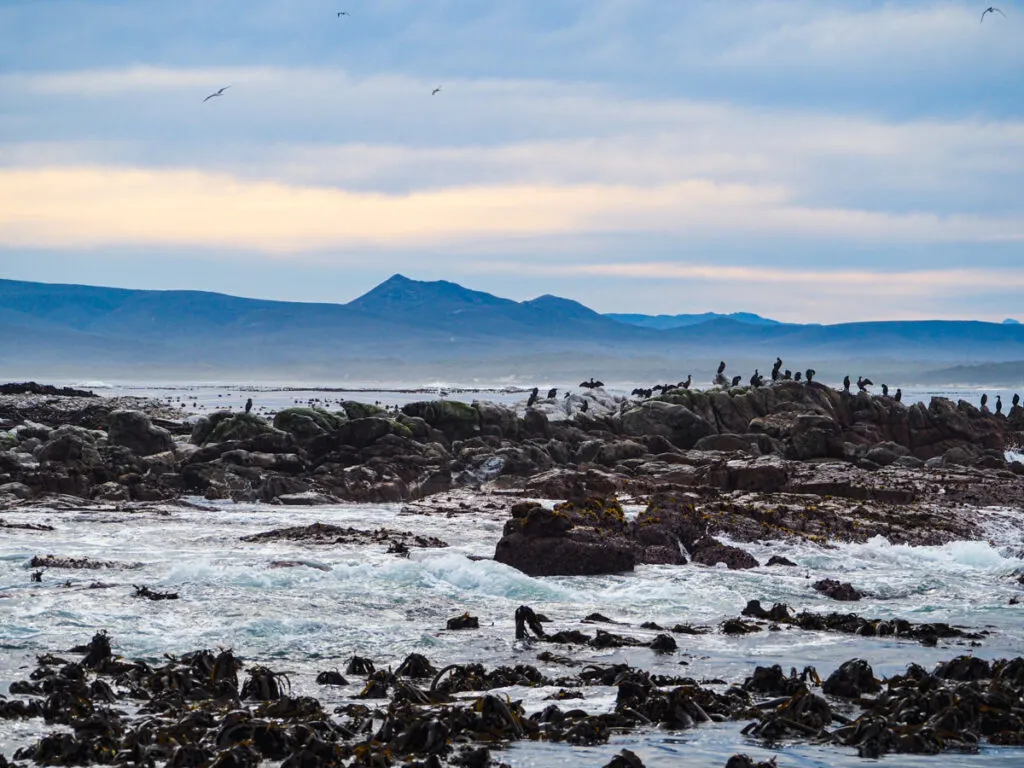 Where to Stay Along the Garden Route:
–Tsala Treetop Lodge– Located between Knysna and Plettenberg Bay, this is a great 5-star hotel to stay at during your voyage along the Garden Route. This luxury hotel is amongst the trees within nature, and you can either choose to stay in one of their 10 treetop suites or one of their 6 villas built above the canopy with a view.
–Camp FigTree: This camp is actually perfect for those who wish to visit Addo Elephant Park once they wrap up their Garden Route honeymoon journey. This camp offers both luxury suites and luxury tents with fantastic views! It is only 15 km from Addo Elephant Park and offers a variety of safari options.
–Turbine Hotel & Spa: Located in Knysna, this 5-star boutique hotel and spa offers rooms and suites with great views of the water and surrounding area. The hotel also has 2 restaurants, a fantastic spa, and is close to many attractions in the area. So you can relax and feel pampered after a day of going on lagoon cruises, bicycling, kayaking, and more!
When to Visit the Garden Route: The best time to visit the Garden Route is between February and April. This is when the weather is warm enough for beach holidays and doesn't have the crowds of the holiday season.
However, it is warmest between November and March, which is also the busiest season. For whale watching, the best time to visit is in June.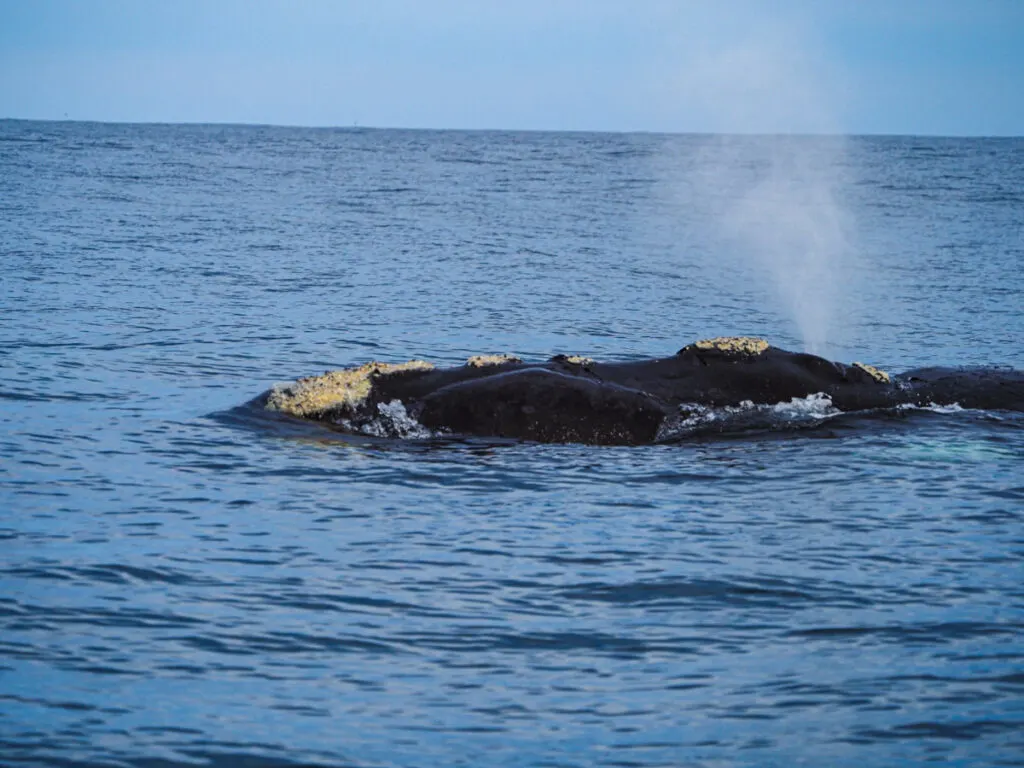 How Long Should I Spend on the Garden Route? I would recommend 7-10 days if you really want to enjoy several stops and take your time. If you're short on time, you could do a 5-day trip, but really, 7-10 days will help you really experience it.
5. Hermanus South African Honeymoon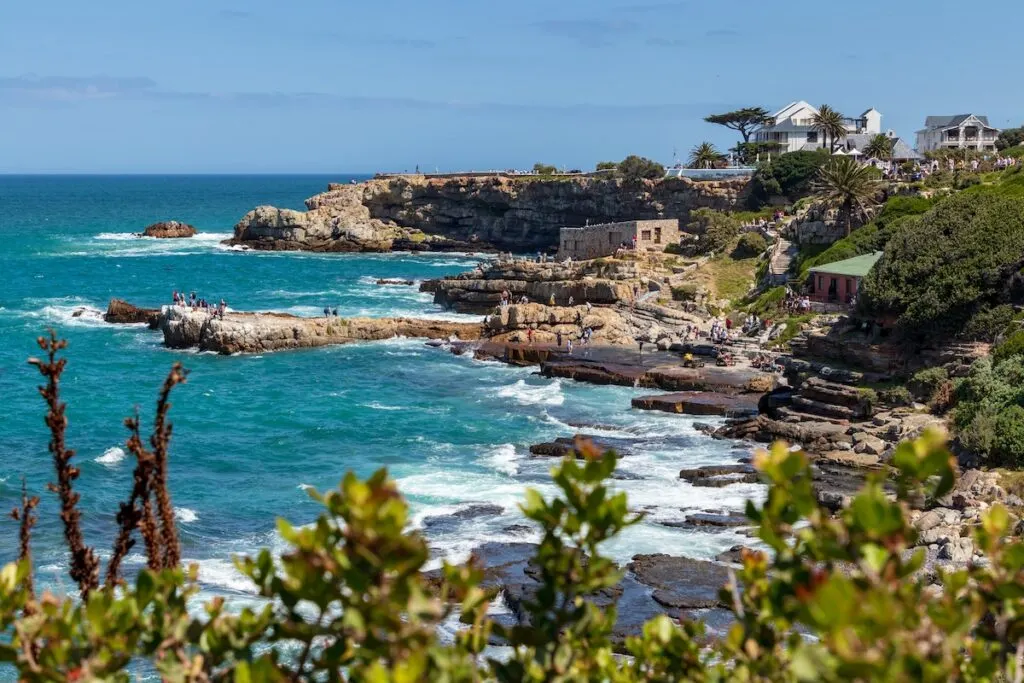 Okay, I know that Hermanus is a popular town to stop in during the Garden Route, but it is just too good to not mention it on its own for a South African honeymoon.
Hermanus is a delightful beach town for a relaxing getaway, and it is also the perfect place for whale watching and perhaps spotting the Marine Big 5 (shark, dolphin, whale, seal, and penguin) on a whale-watching cruise!
Also, for those interested in shark-cage diving, this is a great place to base yourself and head over to Gansbaai to get up close and personal with sharks, including the chance to see a great white shark.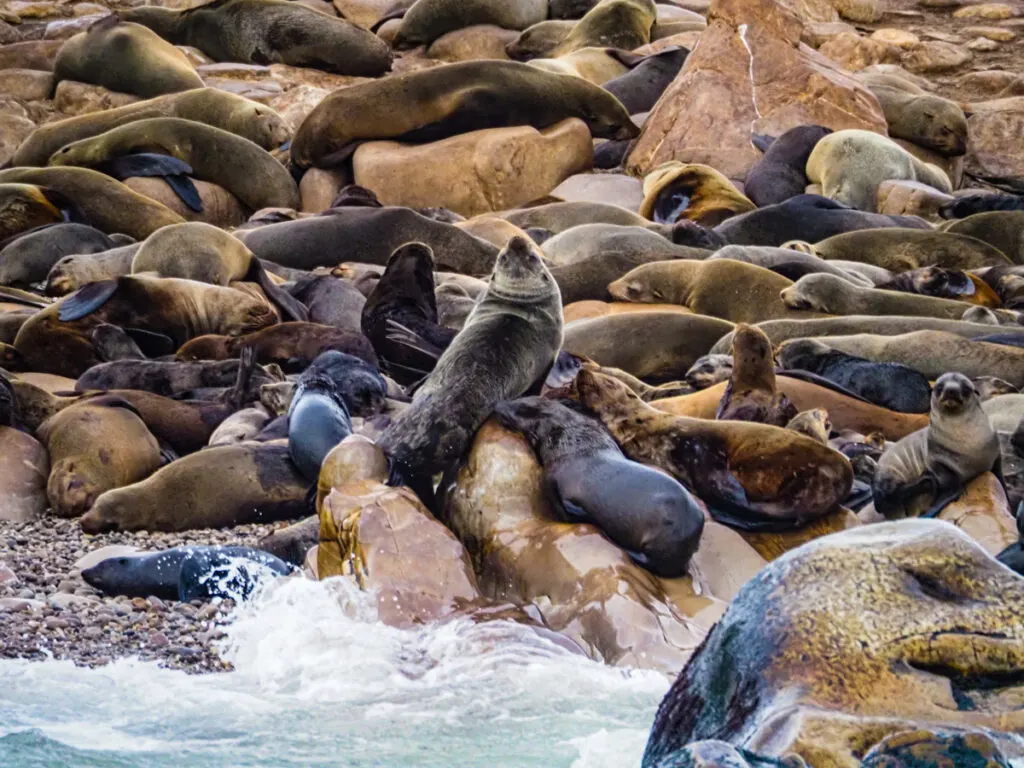 Oh, and for wine lovers, Hermanus has plenty of great wineries nearby for tastings!
Overall, though, Hermanus is a popular summer holiday destination for couples and families alike, making it a fabulous place to stay during your South Africa honeymoon.
South Africa Honeymoon Resorts in Hermanus:
–Thatch House Boutique Hotel: This gorgeous 5-star boutique hotel overlooks the Hermanus Lagoon, meaning the views of the water and mountains are epic! Pair that with the great service, a pool, tennis court, and complimentary kayak use, and you've got a tranquil place to stay in South Africa.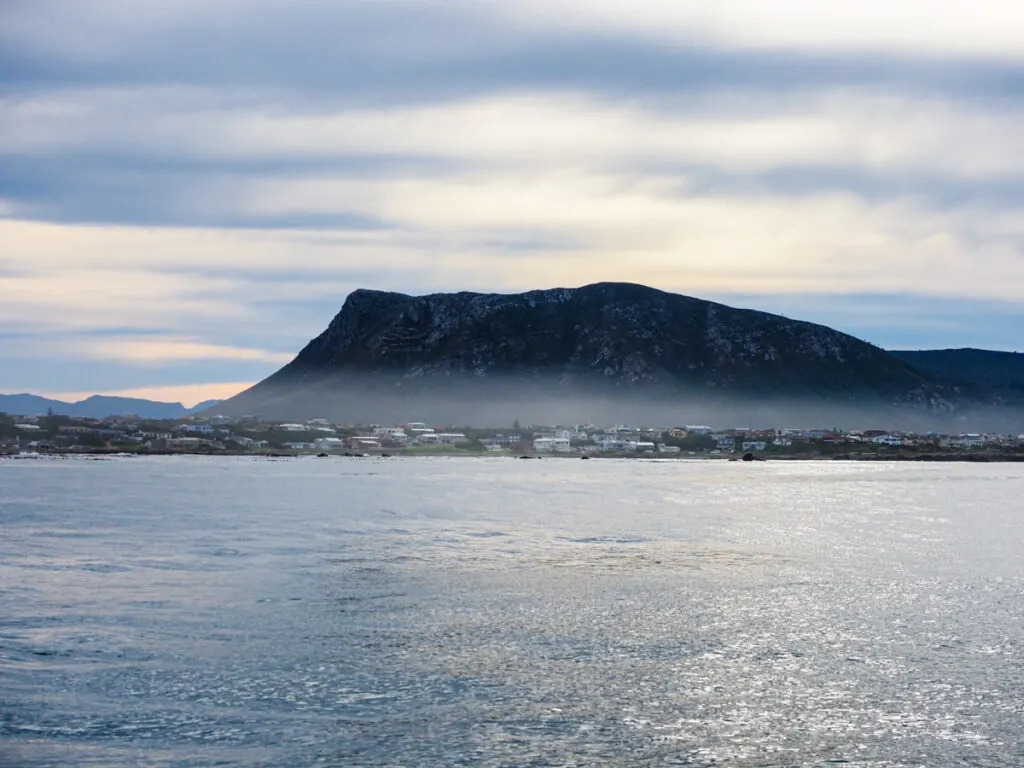 –Grootbos Private Nature Reserve: Okay, while not located in Hermanus, it is only 30 minutes away in Gansbaai. This is the place to really connect with nature as is it nestled between the mountains, forest, and ocean. Enjoy all the views, as well as all the flora and fauna of the area. Plus, being in Gansbaai, there are ample shark cage diving and whale watching experiences you can book.
This nature reserve has a Garden Lodge, Forest Lodge, and Private Villas for guests to stay in, all offering fabulous views. They also arrange things like wine tours and food and wine pairings.
–Marine Hotel Hermanus: This seaside retreat is along the cliff path in Hermanus with insane views, especially during whale watching season! Here you can enjoy the two pools, spa, bar and restaurant, and amazing rooms and suites!
When to Visit Hermanus: This largely depends on the type of South African honeymoon you'd like to have. If you want to enjoy wildlife watching, and particularly whale watching, then you'll want to visit between May and September, during the winter months and when the whales start migrating here.
If you want warmer weather, then opt for December through February. However, note that the holidays are a very busy time of year, so February is great if you want good weather without the holiday season crowds.
How Long to Spend in Hermanus: I'd say 3 days is a good amount of time to explore Hermanus, its wine, and the sea.
6. One of the Best South Africa Honeymoon Destinations: Cape Winelands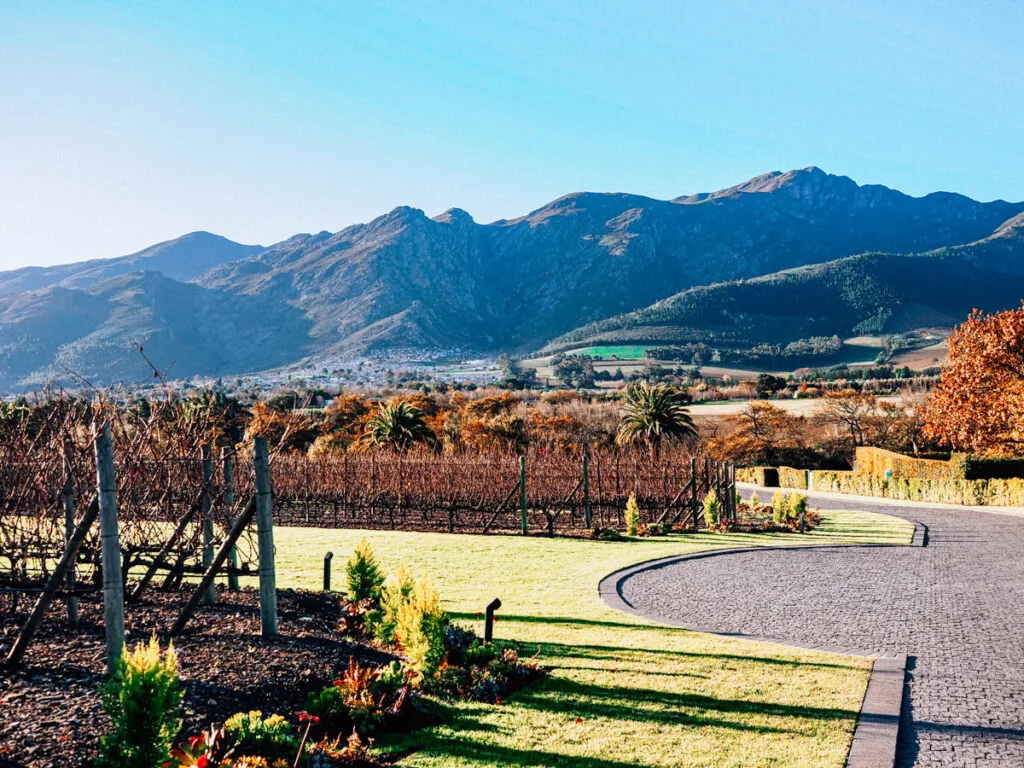 Yes, you certainly can take a day trip from Cape Town to the Cape Winelands, but this area is so pretty on its own that I highly recommend spending more time here.
For starters, you'll have more time to explore the wine regions of Stellenbosch, Franschhoek, and Paarl, and you'll get to enjoy more wineries, gourmet restaurants, and stunning mountain views.
So it is well worth your time to treat yourself to a wine-country getaway in South Africa, especially if you're a fan of wine. A notable wine to try in South Africa is Pinotage, which is a cross between Pinot Noir and Cinsaut grapes and is famous here in South Africa. Chenin Blanc, Cap Classique Sparkling Wine, and Cabernet Sauvignon are also great wines you'll want to taste here.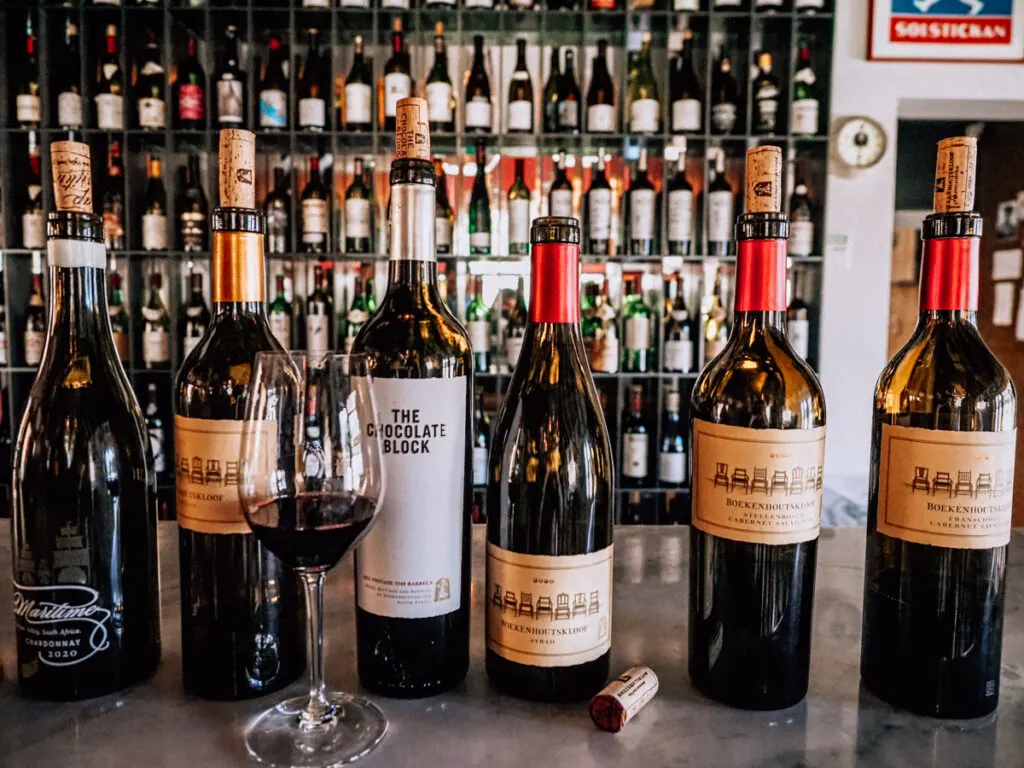 And for those who don't want to go on a tour, hire a driver, or self-drive in the Winelands, you can book a line on the Franschhoek Wine Tram to visit many wineries nearby!
However, we recommend exploring the Franschhoek Wine Tram for a day and then taking a private tour to harder-to-reach wineries on another day.
Where to Stay in the Cape Winelands: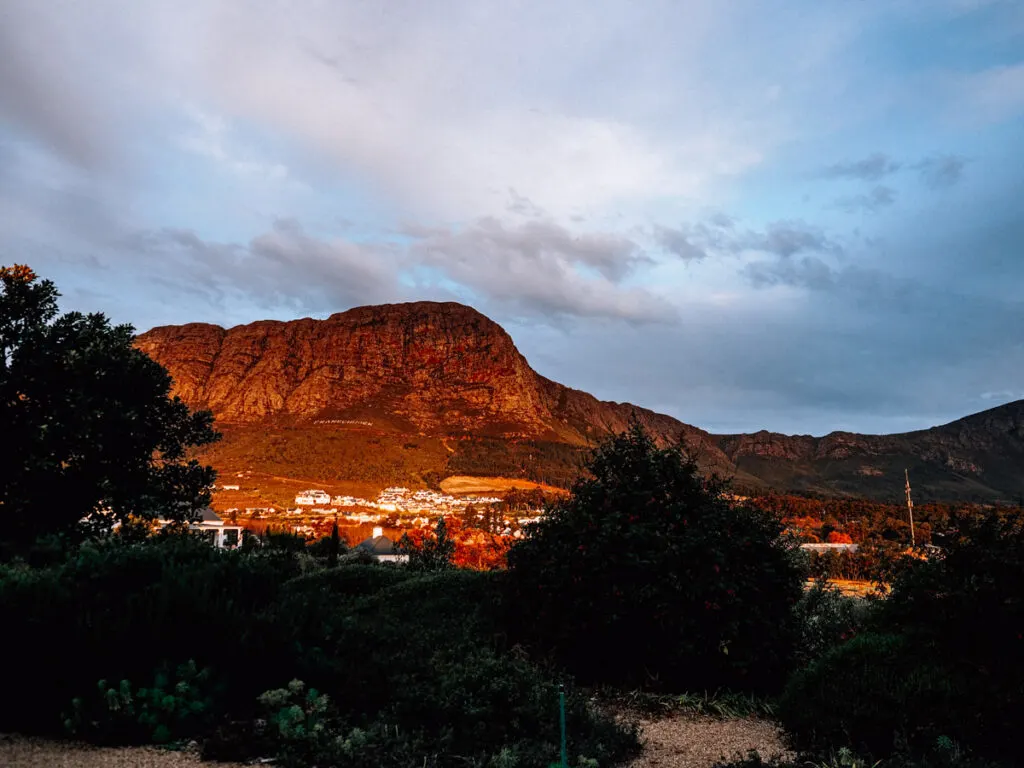 –La Cotte Farm: This is a seriously charming place to stay near Franschhoek. It is located on a working wine farm, and you can either stay in their manor house hotel, their orchard or forest self-catering cottages, or even a villa. Some cottages even have their own private plunge pool with amazing views! We stayed here on our most recent visit to South Africa and were floored by its charm and beauty.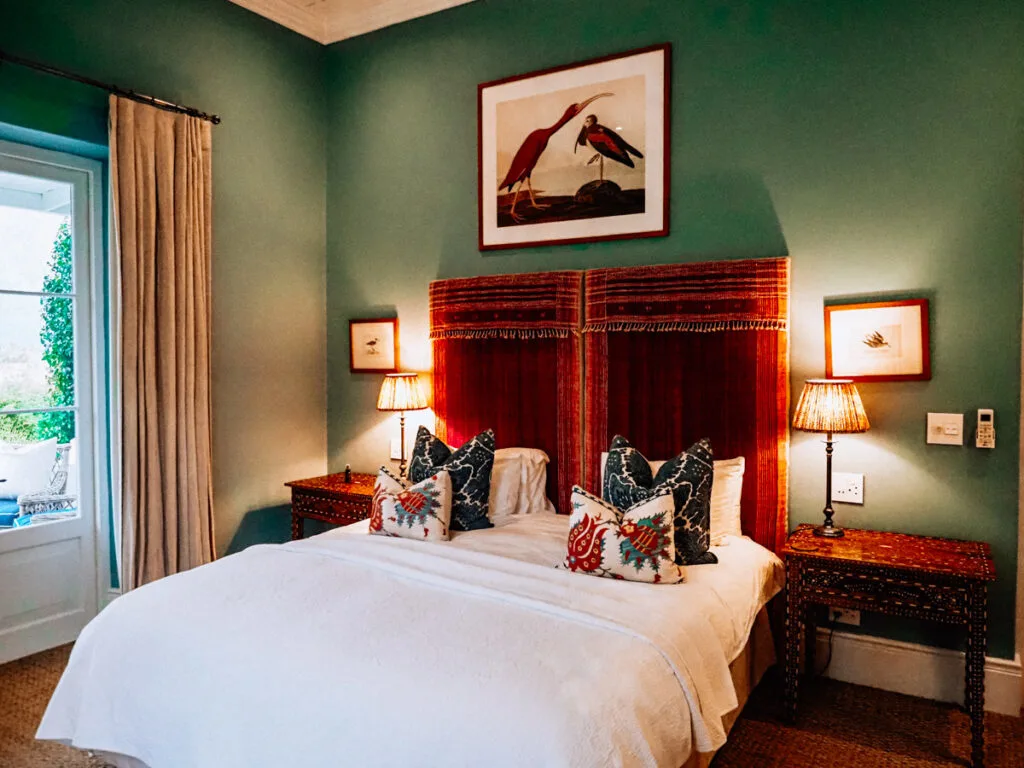 –Babylonstoren: This 5-star hotel is located on the famous Babylonstoren Wine Estate in the Franschhoek Wine Valley. There are accommodations including the hotel, farmhouse, cottages, or family houses. This massive estate certainly has options for accommodation, and a stay includes things like access to their spa, a cellar tour, rowing at the dam, bikes available to use, a gym, daily garden tours, and more! Don't forget that this place has great restaurants to enjoy as well.
–Mont Rochelle: Also in Franschhoek, it is at the foot of the Klein Dassenberg Mountains with the most spectacular views. This boutique hotel has 26 rooms and a vineyard, and you can choose to stay either at the main hotel or the manor house which is a private villa. While here, you can also enjoy their restaurants, tasting room, and spa.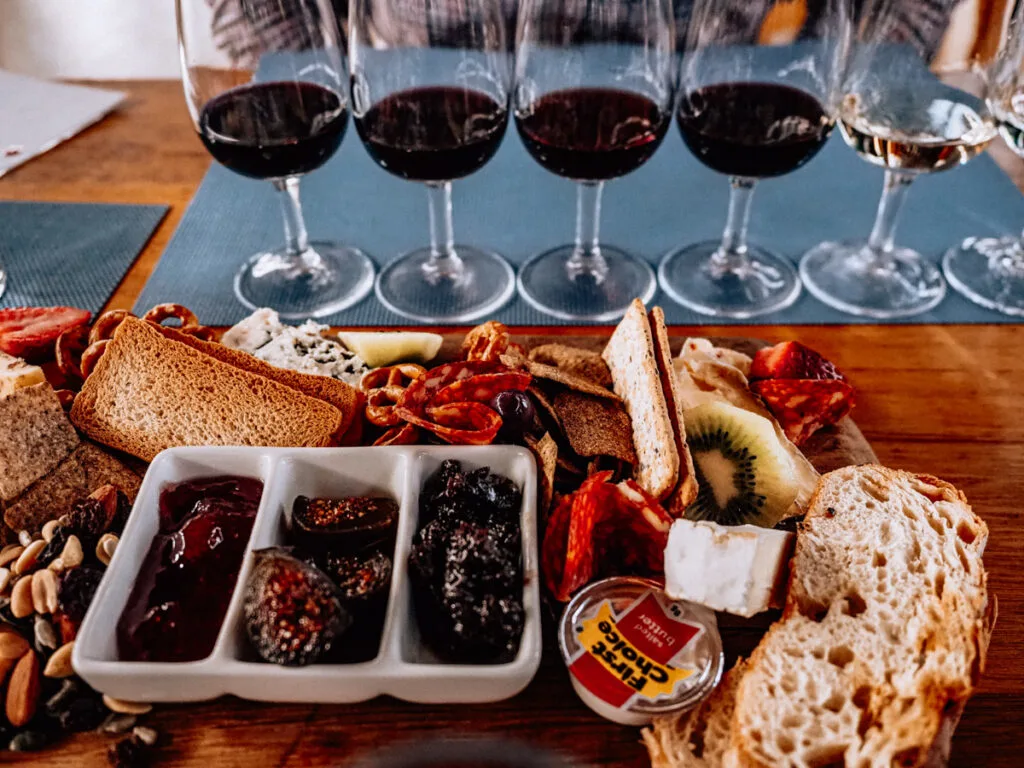 When to Visit the Cape Winelands: This area is a great destination year-round. Yes, it does tend to be chilly in their winter months, or around May through August, but there are fewer crowds then. It is busiest around November to February, especially around the holiday season. I would say that February and March are better times to visit for warmer weather and fewer crowds than the peak holiday season.
Also, note that visiting mid-week is a great idea so as to miss the crowds of Cape Town visitors on the weekends.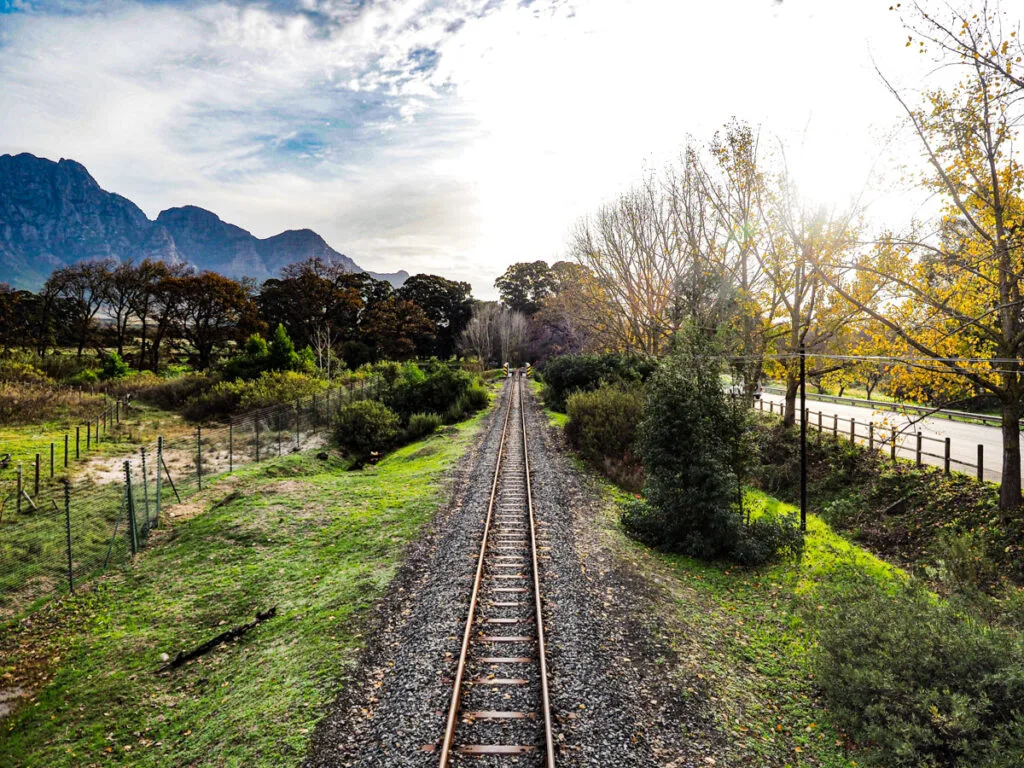 How Long to Honeymoon in the Cape Winelands: If you want to take your time, pamper yourself, and have a couple of wine-tasting days, I'd say at least 3-4 days.
7. Panorama Route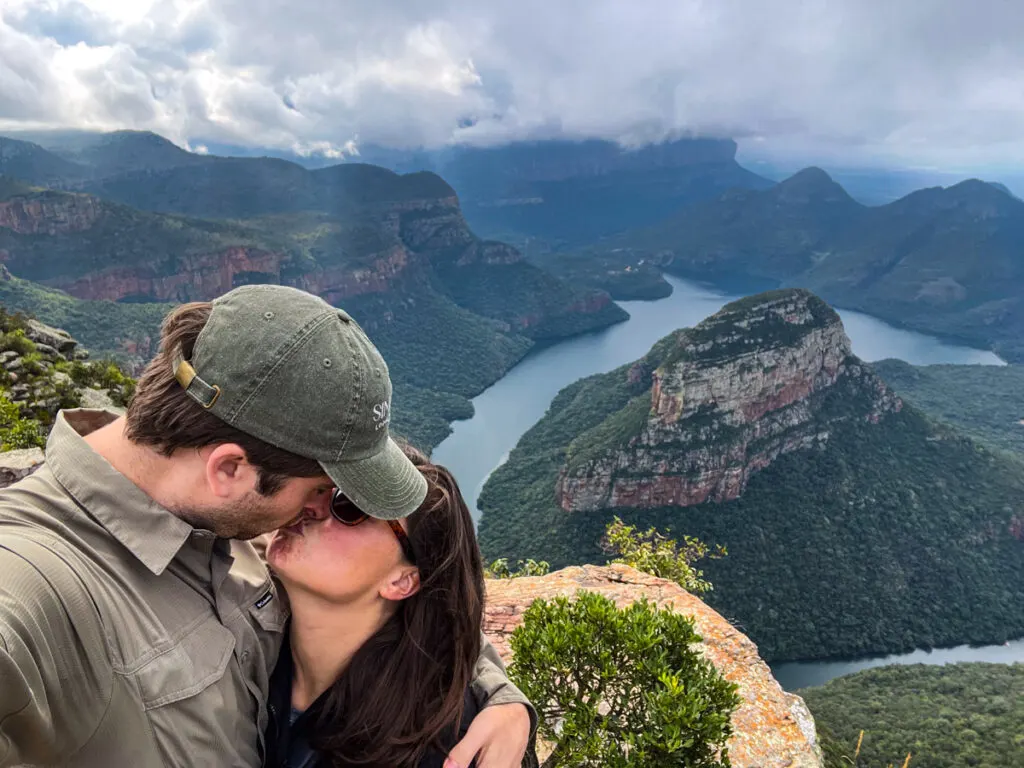 Another great place for a mini-road trip, the Panorama Route is a scenic driving route in the Mpumalanga Province in northeastern South Africa.
This is a lovely route to visit in between exploring various places in Kruger or between time spent in Kruger National Park and the surrounding area and flying to Cape Town.
The Panorama Route consists of many beautiful landmarks including the Blyde River Canyon Nature Reserve with things like historical mining towns, cultural experiences, waterfalls, and more in between!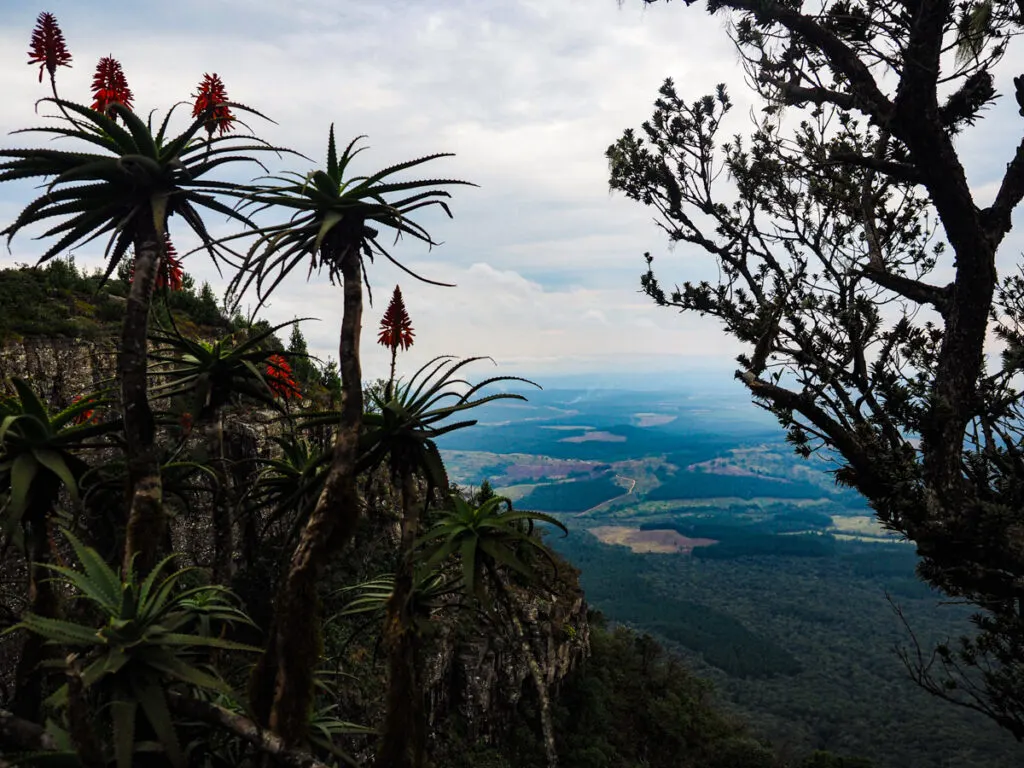 It is about 160 km (100 miles) long and has spectacular views of pine forests, the Drakensberg Mountains, and more. You can opt to drive this yourself or have a private driver. We had our own driver and guide for our time on the Panorama Route.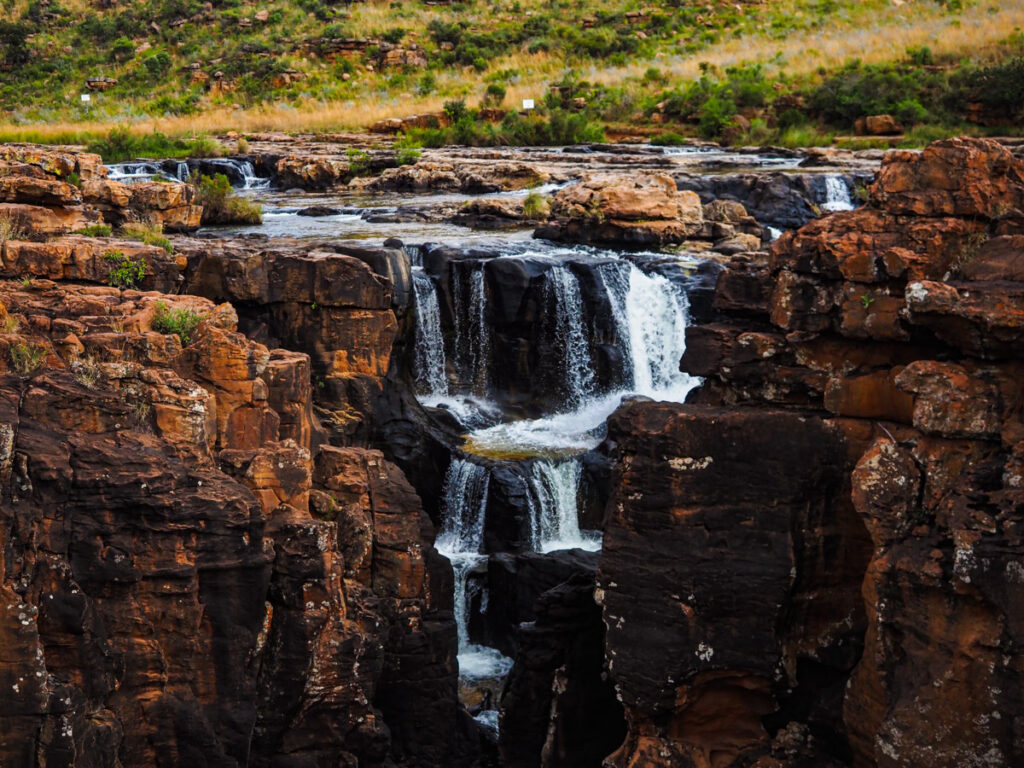 Where to Stay For the Panorama Route:
–Perry's Bridge Hollow: Located in Hazyview, this is a great place to base yourself for driving the Panorama Route as well as if you want to explore Kruger National Park, as it isn't far from an entrance. This lodge offers spacious rooms, a lovely pool to cool off in during warmer days, and a restaurant. Plus, they can help arrange activities nearby.
–Summerfields Rose Retreat & Spa: Just outside of Hazyview, this 5-star retreat offers luxury tents as well as a forest room. They offer amazing views from their accommodations, and you can enjoy their spa between activities like exploring Kruger or the Panorama Route.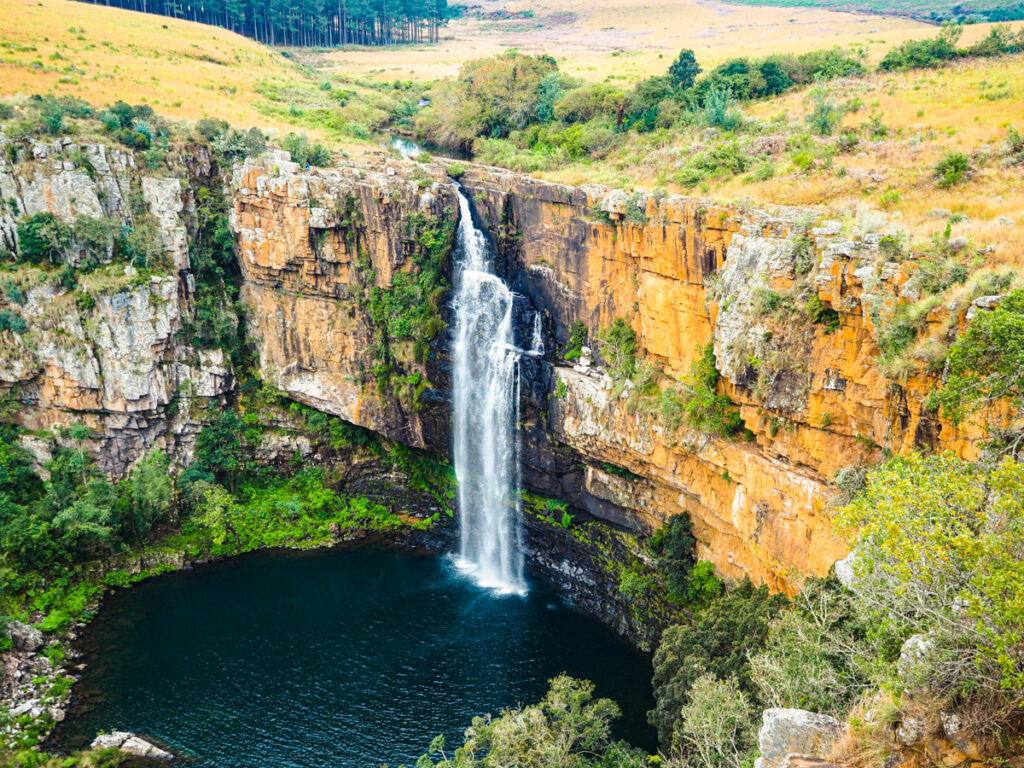 –Sabi River Sun Resort: Also in Hazyview and near Kruger, this place has a day spa, golf course, and lovely rooms. This is a great place to stay in and relax if you want to enjoy Kruger after your time driving the Panorama Route.
When to Visit the Panorama Route: As much of the route can be foggy and rainy during the rainy season, it is a good idea to opt for a trip here during the dryer season, or April through September. Note that waterfalls will likely look their best right after the rainy season, or around April and May.
How Long to Spend on the Panorama Route: If you're really in a rush and only want to see the natural beauty, a day is fine. However, to really get into it, 2-3 days is a good amount of time to spend along the route exploring.
South Africa Honeymoon Tips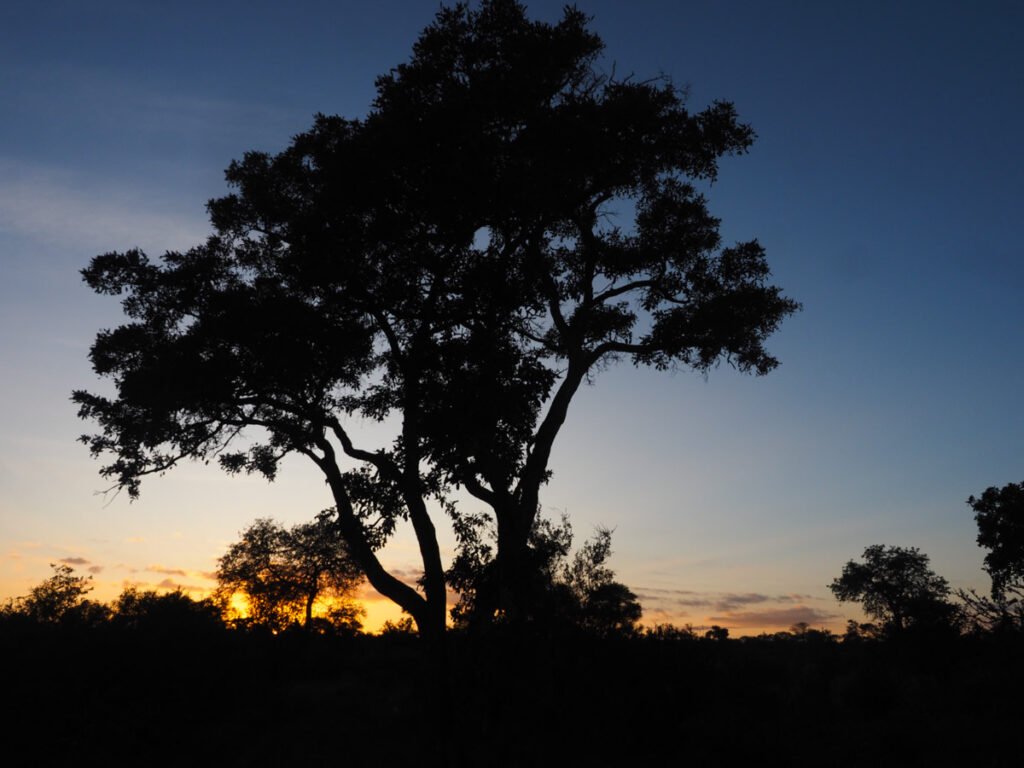 So we've discussed the best South African honeymoon resorts as well as the most romantic places to visit in South Africa. Now, let's get into some more tips for planning the ultimate South Africa honeymoon!
When to Visit South Africa: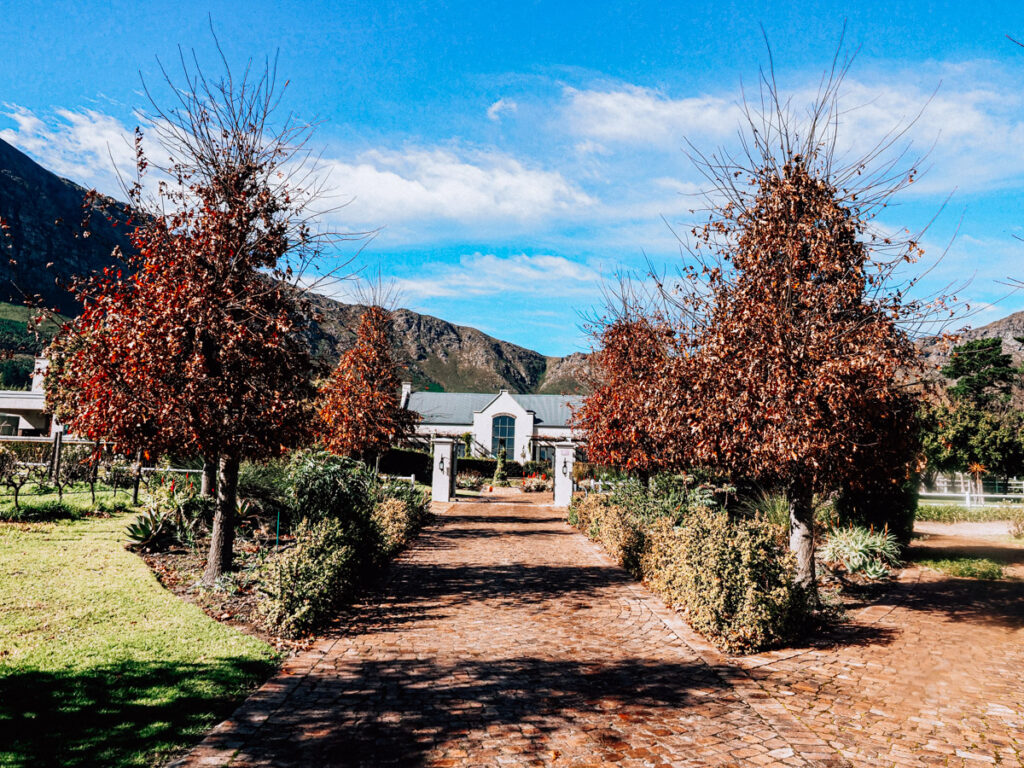 I talked about this a little when it comes to various destinations above, but I honestly think September is a great month to visit. We visited the first time in September and loved it. It was warmer on safari and it was starting to get warmer in Cape Town. Plus, the weather was pretty good the whole time.
On our recent visit in May, it was also pretty nice on safari, but definitely more chilly as we got into June during the evenings and sometimes during the day in Cape Town.
November through February (especially during December and January) is very busy overall when it comes to tourism as the beach destinations are warm and many people have the holiday season off. I'd aim for March through May or September for many places overall.
How Long Should I Honeymoon in South Africa?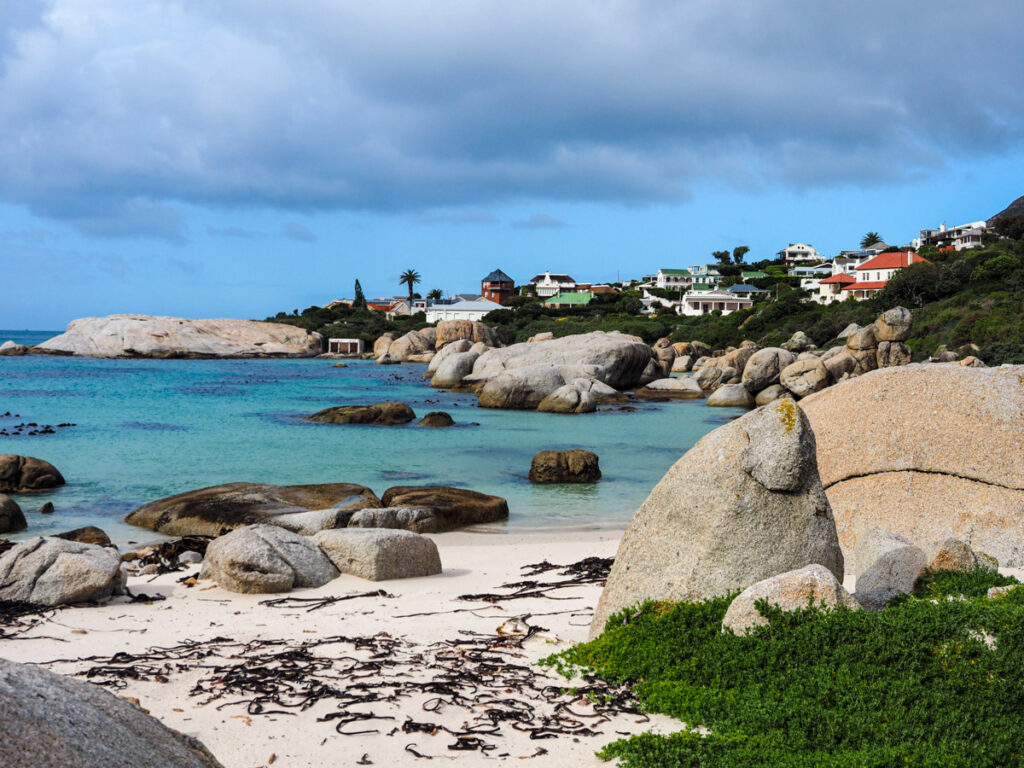 For most of us visiting South Africa, we're coming from a far distance. For us here in the US, we had a 15+ hour-long flight from New York to Johannesburg. When you spend that much time on a plane, I recommend making the time there count. So for us, that is typically a 2-week trip.
On our first trip, we spent 2 weeks in South Africa, and then on the second, we spent 10 days and then a few more days in Zimbabwe for Victoria Falls. I'll honestly say, though, that 2 weeks is fantastic for first-timers to visit on their honeymoon.
While you certainly can't see all of these South Africa honeymoon destinations above, you can definitely check out a good chunk of them and still have time to relax and enjoy your visit!
How to Get to South Africa and Around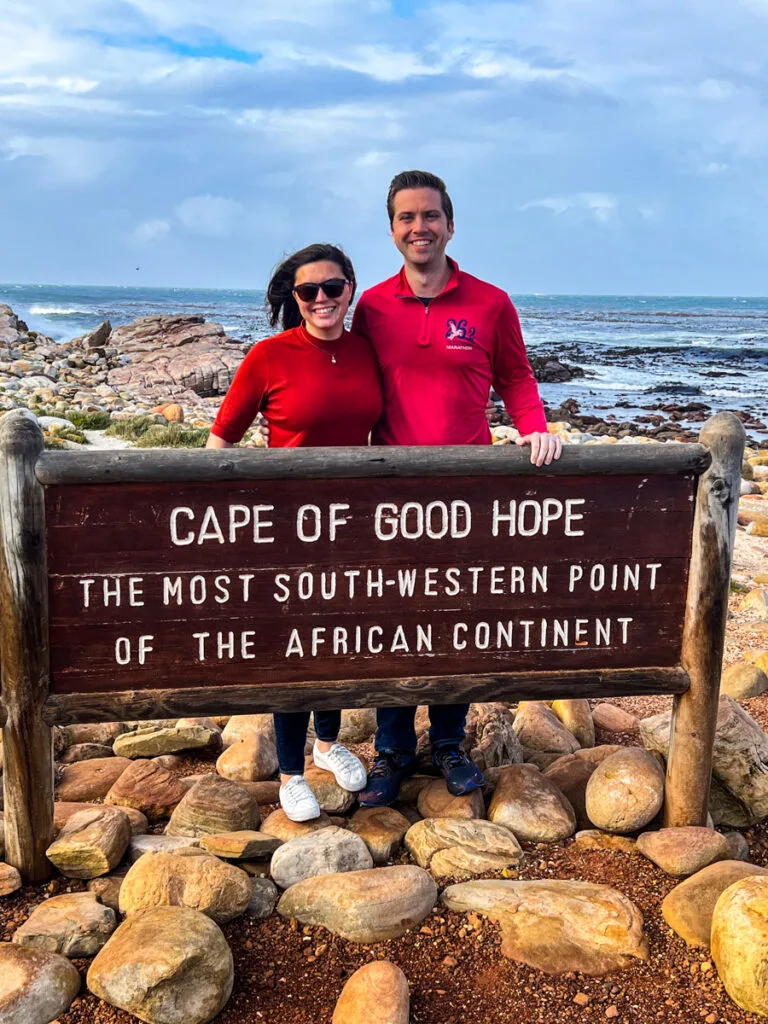 The easiest way to get to South Africa is to fly. Many airlines around the world fly directly to Johannesburg, including airlines in the US like Delta (Atlanta) and United (Newark). You can also find flights with Air Belgium, British Airways, Air France, Cathay Pacific, KLM, LATAM, Singapore Airlines, Emirates, Qatar Airways, etc.
As Johannesburg's airport is the largest in the country, the majority of flights fly here. However, Cape Town has increased the number of flights in recent years and you can even fly directly here with airlines like Delta, Lufthansa, British Airways, Qatar Airways, Emirates, Singapore Airlines, United, etc.
I like checking Skyscanner for the best flight prices!
After you arrive in South Africa, if you're visiting places closer to each other like Cape Town/Garden Route/Hermanus/Winelands, you can do this via car. Again, you can either rent a car, take a day trip, or even have a private driver, which is what we did through Safari365.
To get from places like Kruger National Park to Cape Town or Johannesburg, it is easier to fly. Thankfully, airlines like Airlink, CemAir, and FlySafair fly around South Africa.
Then, in cities like Cape Town or Johannesburg, you can use Uber or the car services that the hotel arranges for you to get around. We had locals tell us to use Uber Black during our time in Cape Town as the cars were better quality and Uber is really inexpensive there.
What Languages Are Spoken in South Africa?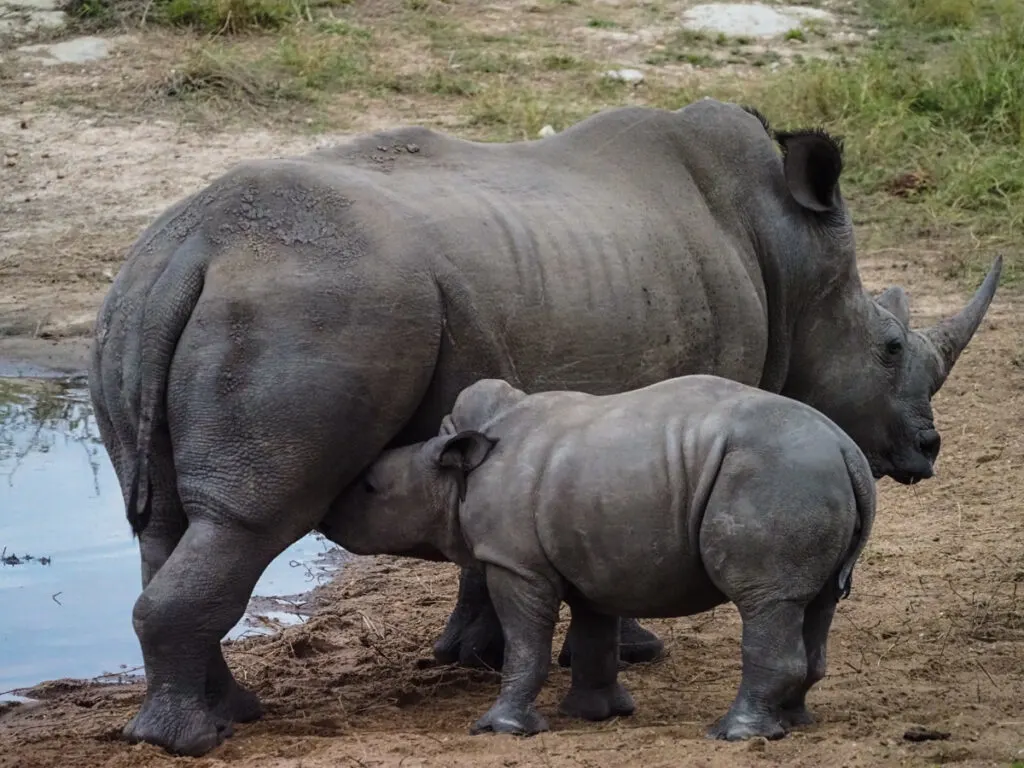 There are actually several languages spoken throughout South Africa. However, if you speak English, you'll likely get around just fine.
Some local languages in South Africa other than English include Afrikaans, Zulu, Swati, Northern and Southern Sotho, Tswana, Xhosa, Tsonga, Ndebele, Venda, Pedi, and more.
What is the Currency of South Africa?
The currency of South Africa is the South African Rand. Today, it is worth about $0.05 USD. So about 19-20 South African Rand (or ZAR), is worth about $1 USD.
How Much Does a South African Honeymoon Cost?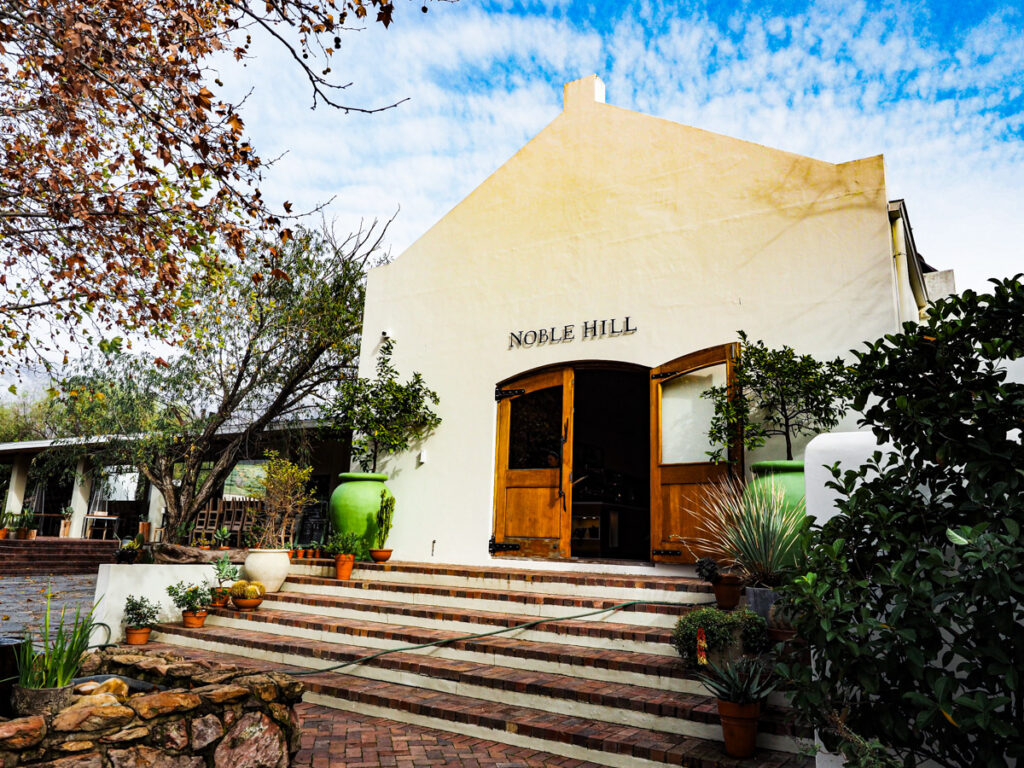 For an idea of how much an African safari costs, including tipping, check out our article about how much an African safari costs. I will be writing a more in-depth guide on a South Africa honeymoon budget, but I will say that the first trip there cost us about $10,000 for 2 weeks in South Africa including our flights, tipping, lodges, etc.
You Need to Know About Load Shedding
Load shedding is the name for the rolling blackouts all across the country. These last for a couple of hours at a time and multiple times per day sometimes. It has gotten worse over the years, and for updates, you'll want to download the EskomSePush App. Also, hotels will have schedules too. Note that many hotels and restaurants have generators in the city, but some don't.
How Do I Plan a South Africa Honeymoon?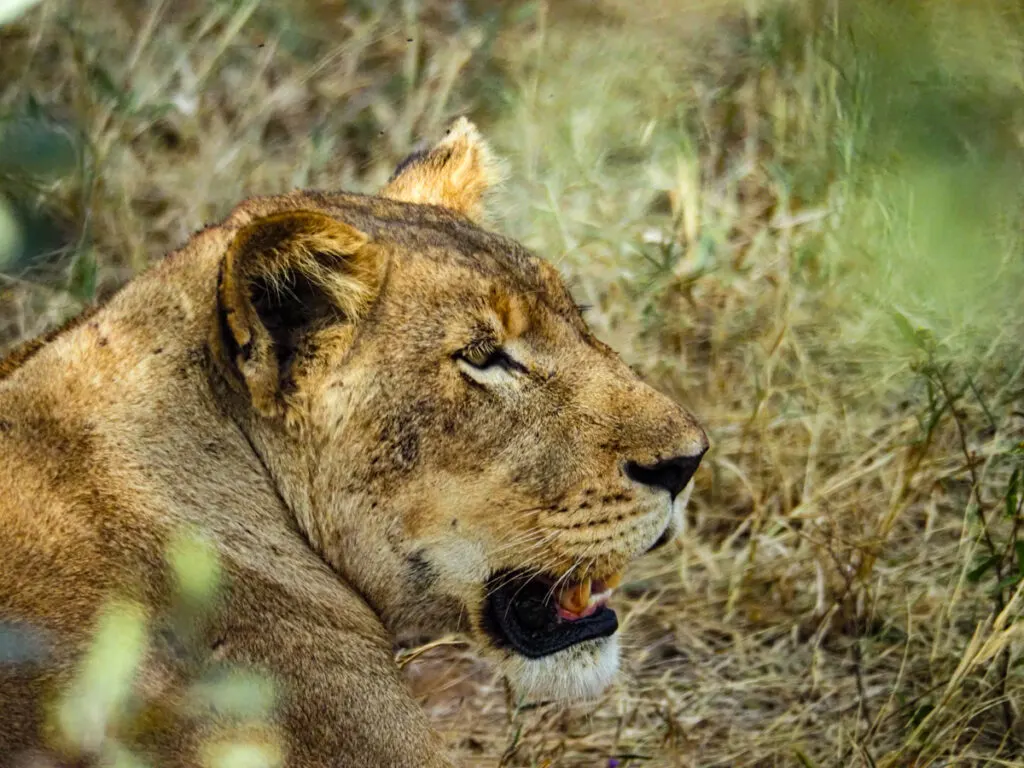 While I'm all about planning my own trips for most places, when it comes to exploring certain destinations, especially safari destinations in Africa, I always opt for a safari planner. They have local insight and knowledge and can handle all the logistics and fees that go along with planning a safari.
For both of our South Africa trips, we went with Safari365. They are based in Cape Town and are super knowledgeable about South Africa. Plus, they are very helpful in helping you figure out the perfect itinerary or giving tips on places you want to visit.
Learn more about Safari365 here!
This is the ultimate guide for planning your South African honeymoon. From the best South Africa honeymoon resorts to the best destinations and more, this is everything you need to know before visiting South Africa.
Want more Africa travel ideas? Check out these posts:
Thanks to Safari365 for a discounted trip to South Africa on our most recent visit. As always, all opinions are our own.
Pin it here!