Some posts on this site contain affiliate links, meaning if you book or buy something through one of these links, I may earn a small commission (at no additional cost to you!). Read the full disclosure policy here.
---
How much does an Italy honeymoon cost?
Congrats! You're planning your wedding! And now you're trying to figure out how to plan your amazing Italian honeymoon.
There are so many gorgeous places to honeymoon in Italy, from the Amalfi Coast to the villages in Tuscany, making a honeymoon here a fantastic choice.
But how much does an Italian honeymoon cost?
Of course, there is no one set answer as this depends on a lot of factors, including the length of time for your honeymoon. But, for an average cost of a honeymoon in Italy, plan for between $3,140-6,030 for a 7-day trip or $4,048-7,180 for 10 days.
Yes, this is a huge range, which is why we're going into a lot more detail below to help you out. And, as someone who was once a CPA and loves all things budgets and Excel spreadsheets, we're going to give you some insight as to how much our own recent trip to Italy cost!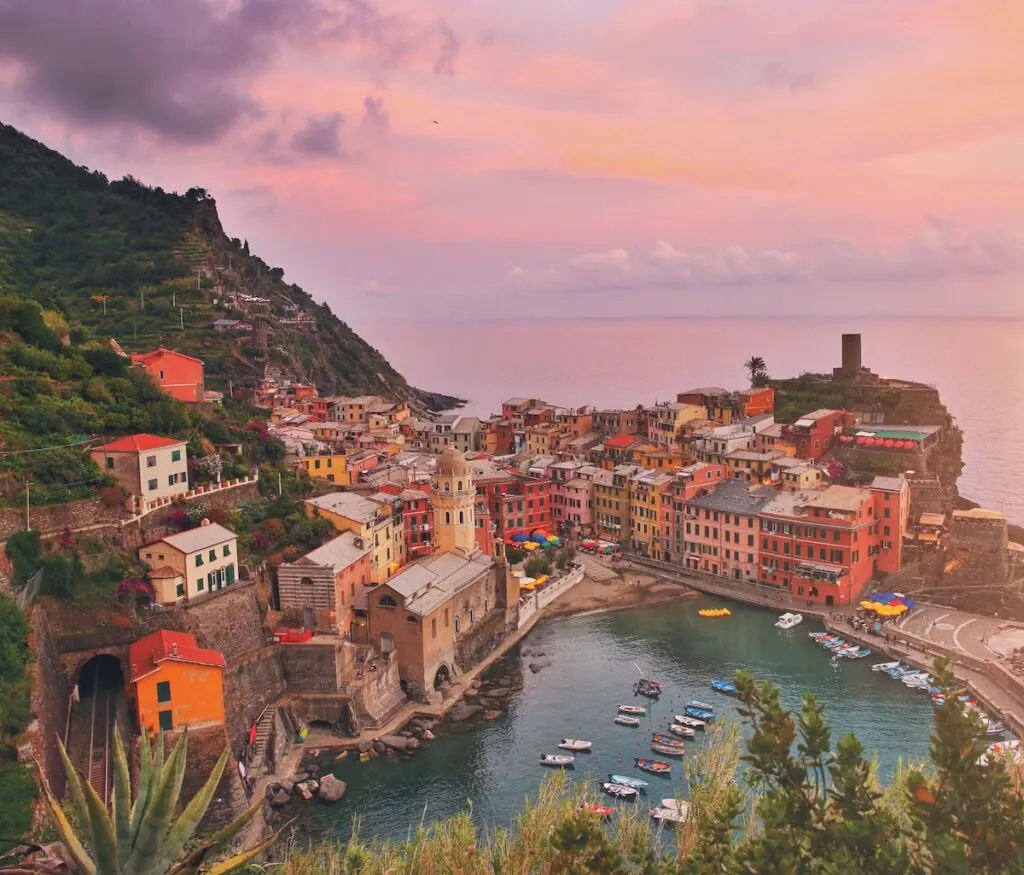 How Much Does an Italy Honeymoon Cost?
There are many things that you will need to budget for your Italy honeymoon. We will talk about all of that below including how to get there, hotels, activities and tours, food and drinks, transportation, and more!
Italy Honeymoon Budget Factors:
Before we dive into the big things that'll take up your budget for Italy, let's talk about some important factors that'll make the costs vary.
Currency Differences. Italy is on the Euro. While at the moment the Euro and USD are almost the same value, these can sometimes fluctuate and affect the costs.
Time of Year You Visit. If you visit Italy during the summertime, chances are the costs will be quite a bit more expensive than if you were to visit around the winter, spring, or late fall. Even early fall will see some prices decrease for hotels and such. Basically, summer will be the most expensive time to visit Italy, and avoiding that will save money.
Destinations. If you visit more popular touristy destinations like Venice, Rome, Cinque Terre, etc. you'll be paying more money than in lesser-known or off-the-beaten-path places like Puglia, Lake Garda, Modena, etc.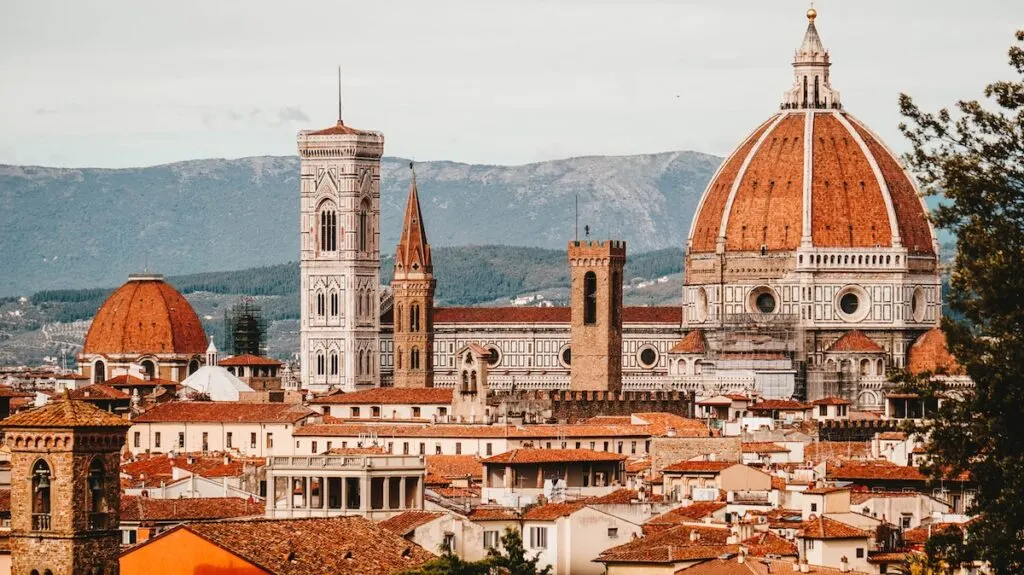 Italy Honeymoon Cost Factor #1: Getting To Italy
Okay, first and foremost, you have to get to Italy for that amazing honeymoon! So let's talk about how much it costs to get to Italy.
Obviously, this varies a ton based on where you currently live. If you live in Europe, chances are you can get to Italy pretty easily and cheaply via train or discount airlines. Often, this can even be under $100 round-trip per person!
But, as most of my readers are from the US, let's talk about how much it costs to fly to Italy from the US. From many major cities, you can fly from the US to places like Rome or Milan for about $700 round-trip per person.
From smaller cities, I'll use Cleveland as an example as it is where we live, it can cost $900+ round-trip.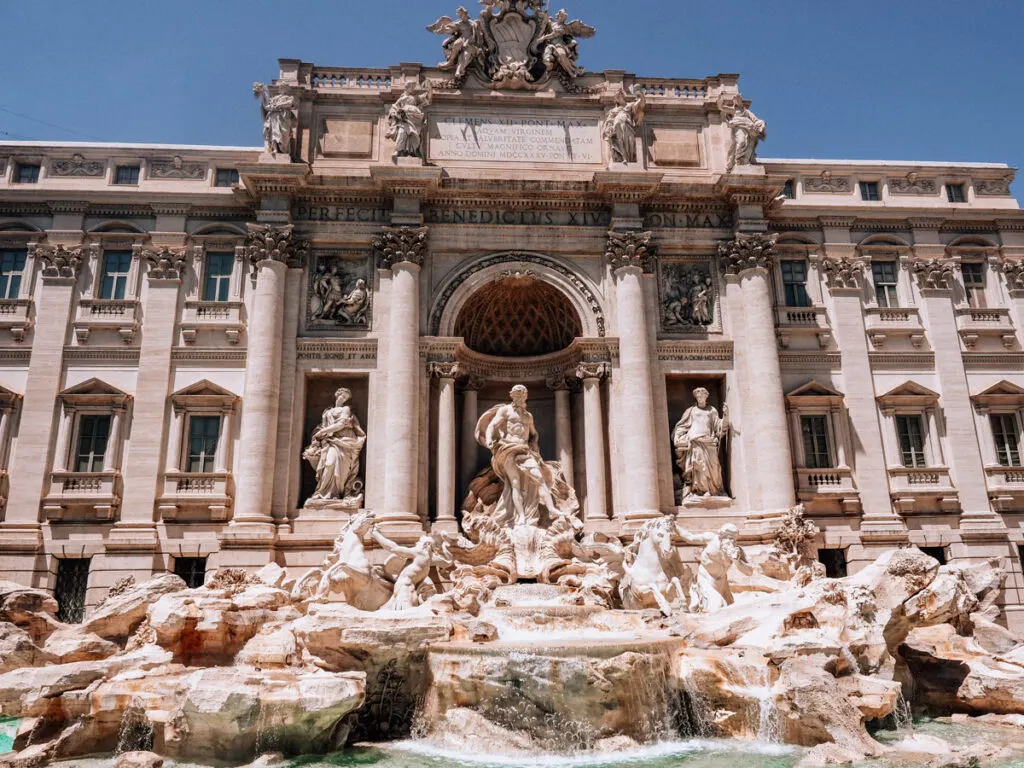 But something to keep in mind when it comes to flying to Italy is that most of the time, depending on your itinerary, you'll likely want to book an open jaw ticket. This means that you'll fly into one city and fly home from another.
Many Italy itineraries start in the north around Venice or Milan and end in Rome (or vice versa). For an open-jaw flight to Italy, this will likely cost around $900-1,000 per person in smaller cities and $700-900 in larger cities.
For finding the best flight prices, I love checking Skyscanner!
This is also just in economy. If you're hoping to splurge on business or first class, that'll cost a lot more. It'll be at least $2,000+ in most cases per person round-trip.
Now, if you're into travel hacking like me, you can bring this cost down significantly. We used points to fly into Milan and home from Rome for about $244 for the two of us.
How Much Does it Cost to Get to Italy? Between $200-1,400 for two people if traveling from within Europe or in a larger US city in economy, $1,400-2,000 for two if traveling mid-range, and $4,000+ for those flying business class and above for two.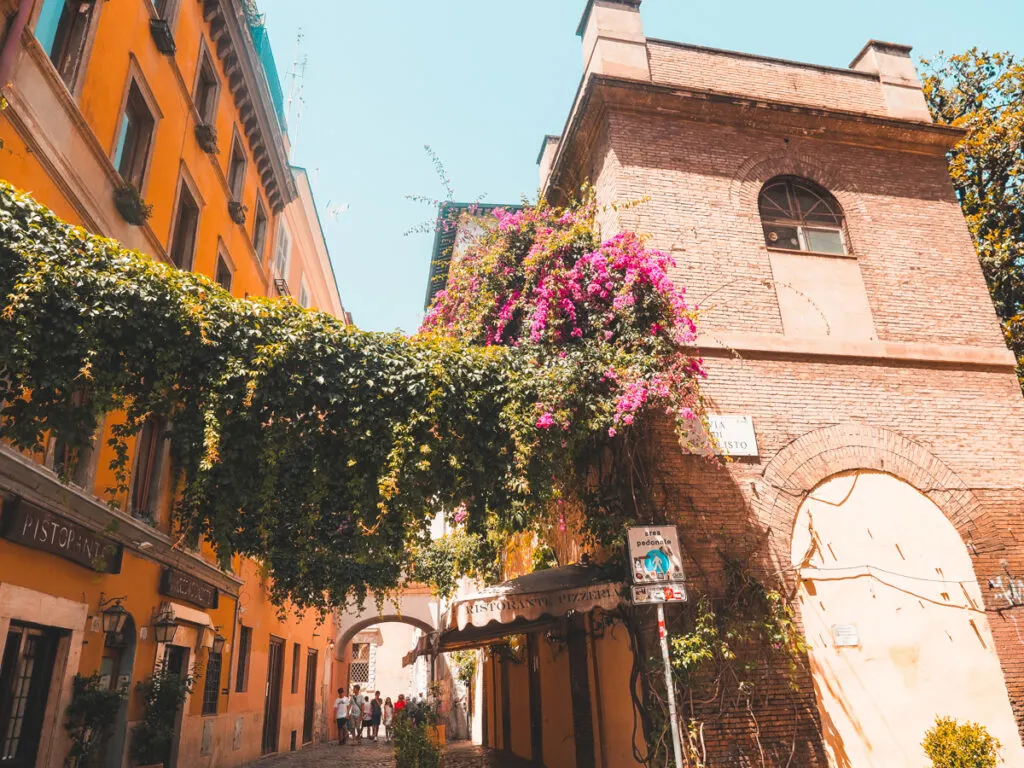 Hotel Costs in Italy
This can definitely vary widely depending on your travel style and where you go. However, in general, if you're hoping for some lovely mid-range hotels throughout Italy, plan to budget about $150-200 per night.
This was about the average cost of our hotels in Italy, including our stay at Hotel Residenza San Calisto in Rome, Casa Agnese in Alba, and Casa Bertagni in Bologna.
But if you're in a destination like the Cinque Terre with fewer hotels than a larger city and a high demand, you can expect to pay between $200-300 per night.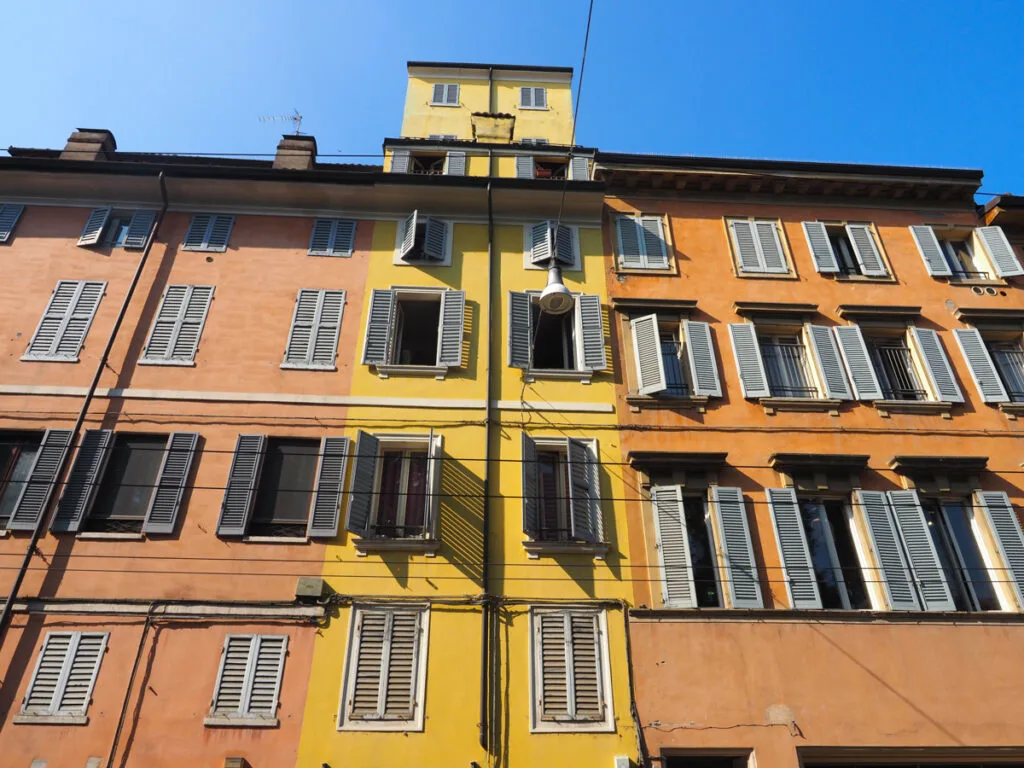 Now, if you're hoping to splurge on hotels across the country, it can definitely be upwards of $500-1,000+ per night for places like St. Regis Rome, Cipriani in Venice, or even Hotel Montemare in Positano.
How Much Do Hotels Cost For Your Italian Honeymoon? For many couples, this will be between $150-200 per night, or $1,050-1,400 for a 7-night trip or $1,500-2,000 for a 10-night trip.
For luxury honeymooners, plan to spend between $500-1,000+ per night, or $3,500-7,000 for 7 nights or $5,000-10,000 for 10 nights.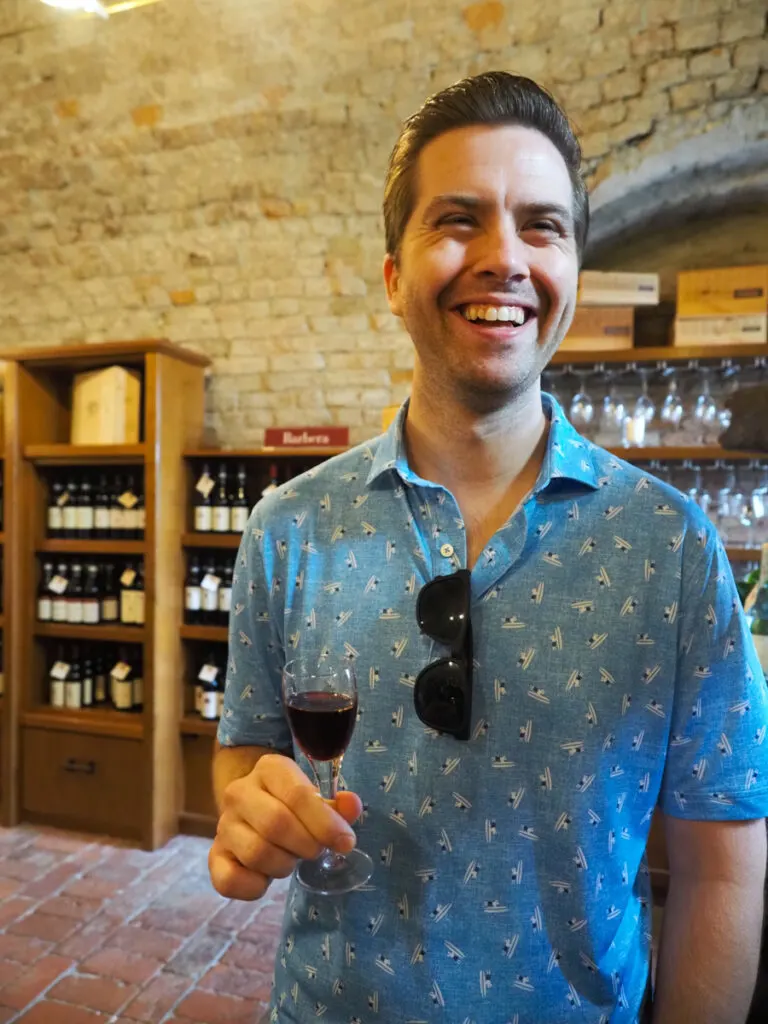 Italy Honeymoon Budget: Activities & Tours
While you're in Italy, I bet you're planning on taking some excursions, day trips, or even just visiting museums or historical sites.
So you'll need to budget for these in your itinerary. Some great tours include the Pristine Sistine Early Entrance to the Vatican for $104 per person, a tour of the Colosseum and Roman Forum for $70 per person, a skip-the-line ticket to the Uffizi Gallery in Florence for $21 per person, a Venice food tour for $97 per person, or a wine tour of Tuscany for $133 per person.
You can also do some multi-day tours as we did in Alba to the wineries of Piedmont for $924 for the two of us.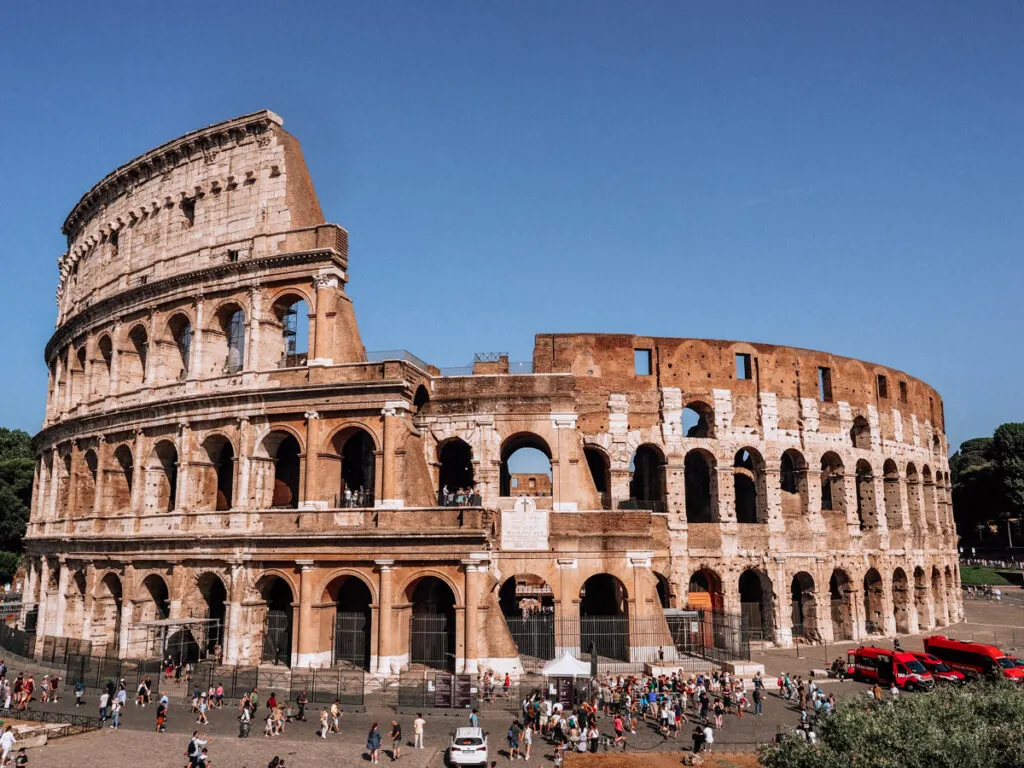 How Much Do Tours Cost?
In general, if you plan to head to a few museums, do a couple of tours, etc. Plan to budget around $500-700 per couple. This includes around $100 per person for a day trip, multiple museum tickets, and a tour or two in Rome.
For more private tours for luxury travelers, opt for $1,000+.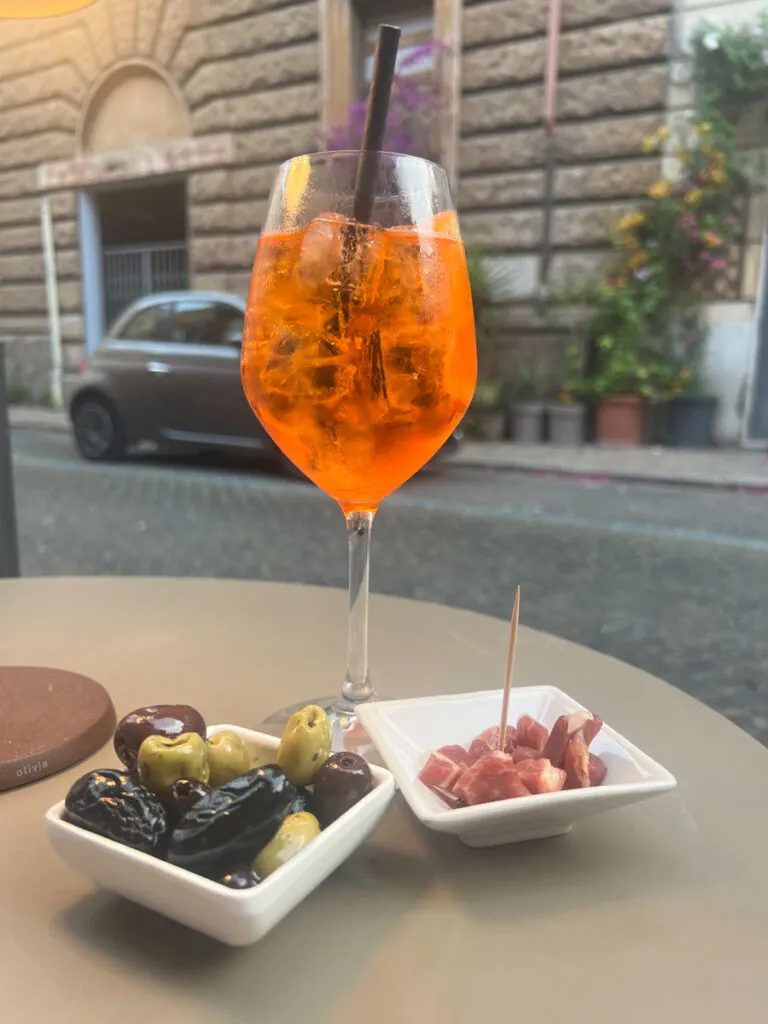 How Much Do Food & Drinks Cost in Italy During a Honeymoon?
Food in Italy isn't terribly expensive for the most part. Wine and food at markets are cheap, cocktails during apertivo are usually less than €10, and even dining out with wine at a nice local restaurant is around €100.
But, you can also really splurge on Michelin-star restaurants and spend upwards of $500+ for a nice meal.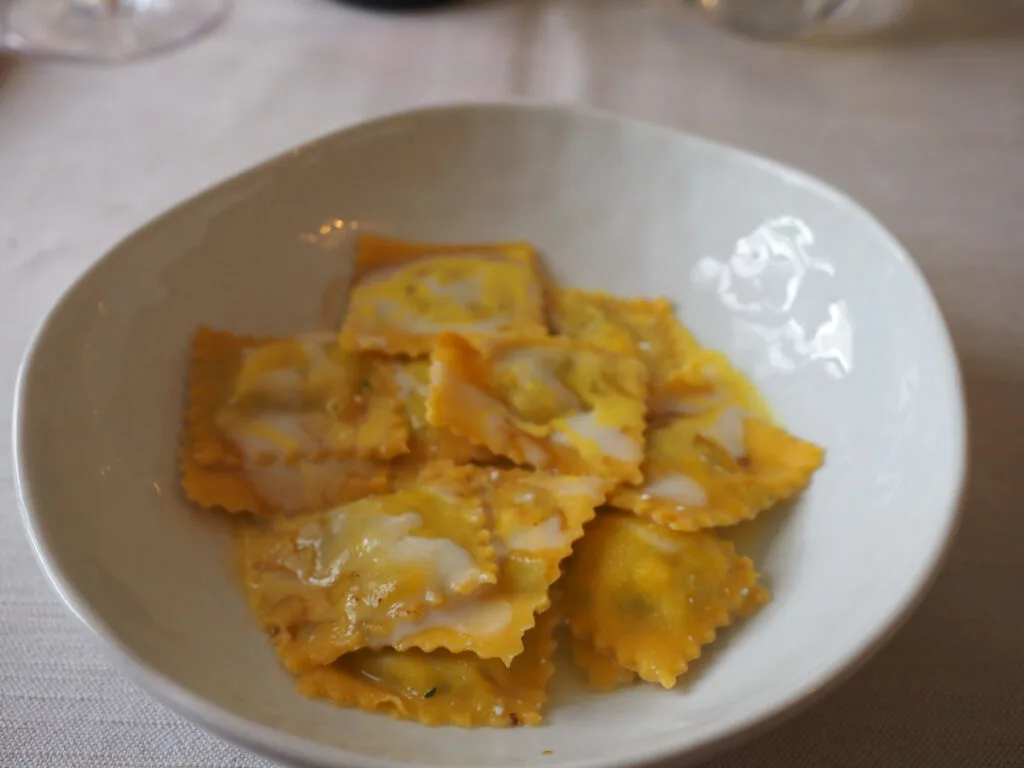 How Much To Budget For Food & Drinks?
So for 2 people who want to enjoy some easy breakfasts (coffee and croissant), good lunches, apertivos, and a handful of nice dinners, budget about $150-175 per day for two. This adds up to $1,050-1,225 for 7 days or $1,500-1,750 for 10 days.
For those looking to splurge on nice meals every evening, $700 a day is a good idea for 2 people. This is about $4,900 for 7 days or $7,000 for 10 days.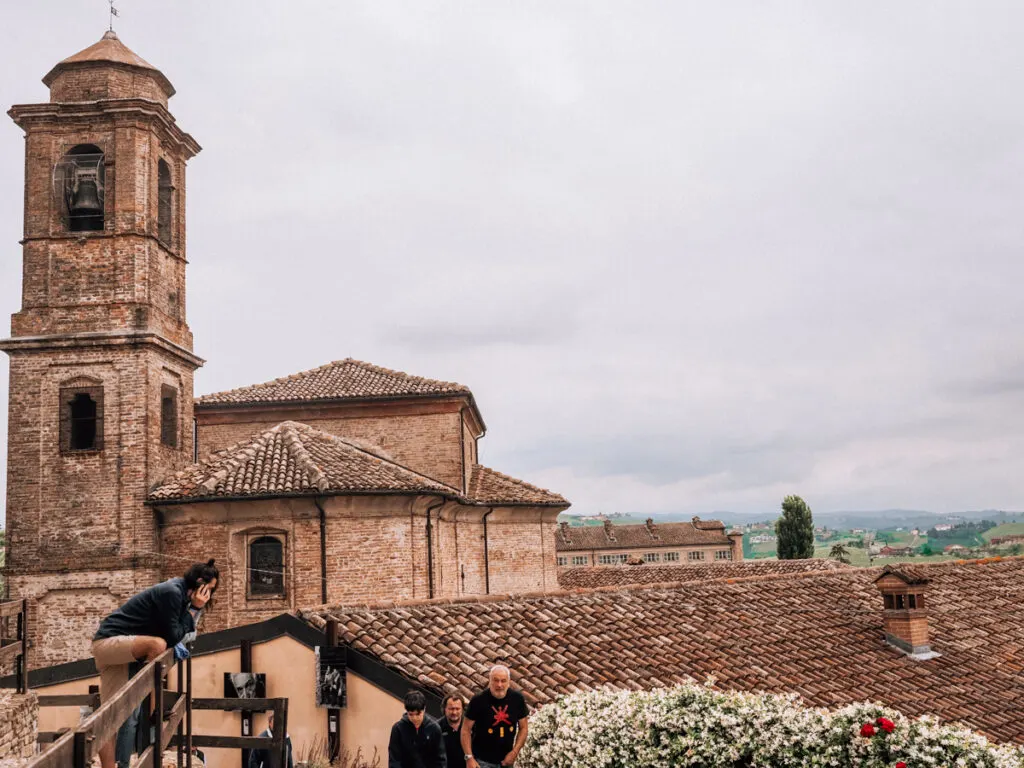 Cost of Transportation in Italy
This can vary based on how you plan to get around. I actually recommend taking trains if you can, and this will be the more budget-friendly option. Usually, train prices are between $35-150 depending on the cities you travel to per person.
If you choose to rent a car, it costs about $75-150 per day depending on where you rent it and if you drive a manual or automatic. You also need to factor in other costs like parking, tolls, and gas. This will all vary where you're going in Italy.
And lastly, you can fly to various cities in Italy for about $50 per person. I don't recommend this option though, because a lot of the time it is fast to just take a train instead of getting to the airport, waiting at the airport, flying, and then getting to your destination.
Now, let's talk about transportation in cities. This depends on where you're going, but many places in Italy are fairly walkable. There are also metros, buses, etc. in many major cities.
In Rome, metro and bus tickets cost €1.50 for 100 minutes. You can get 10 of these for €15. Day passes start at €7 per person.
In Milan, it is €2 for a 90-minute ticket, and you can purchase day passes starting at €7 per person.
There is also the option to take taxis or ride-sharing services like Uber. This will vary in cost depending on where you're going.
Cost of Getting Around Italy: $200-480 for a couple if you take trains a few times, walk, and use some public transport.
For more luxury travelers, plan to spend closer to $525-1,050 for 7 days or $750-1,500 for 10 days if you plan to rent a car or if you take trains and use taxis.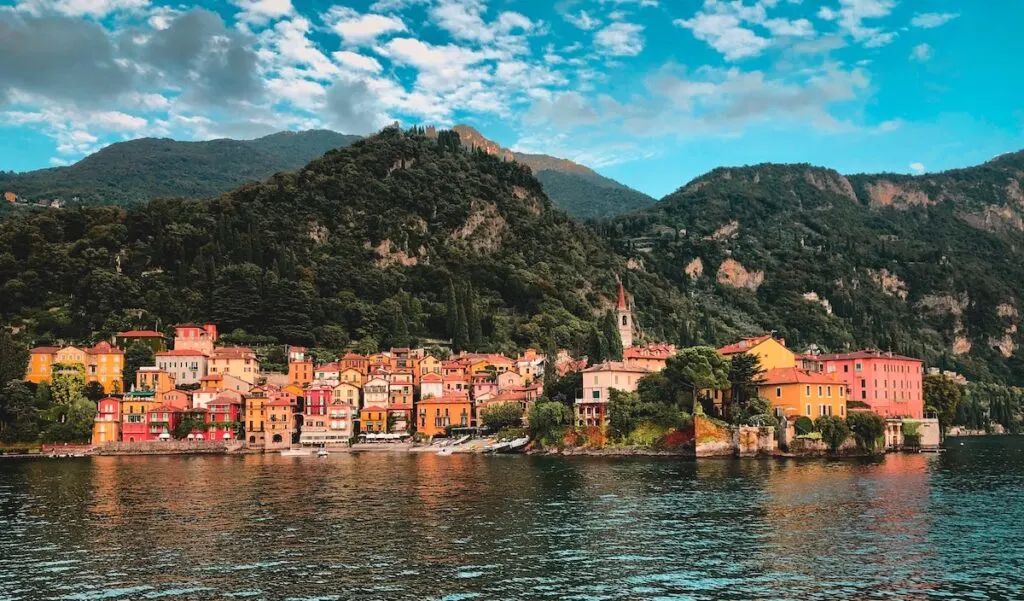 How Much Does Travel Insurance To Italy Cost?
If you are traveling to Italy, I highly recommend getting travel insurance. We typically use World Nomads, and a 7-day trip cost is about $140. For more premium insurance, plan to spend closer to $225. For 10 days, this would be $148 and $250, respectively.
Note that this will depend on where you live and your age too.
Also, this is not cancel for any reason insurance. This costs more if you want to purchase travel insurance with that from a company like Seven Corners, and depends on how much you're spending on the trip.
Trip Insurance Costs: $140-250 per couple, excluding Cancel For Any Reason.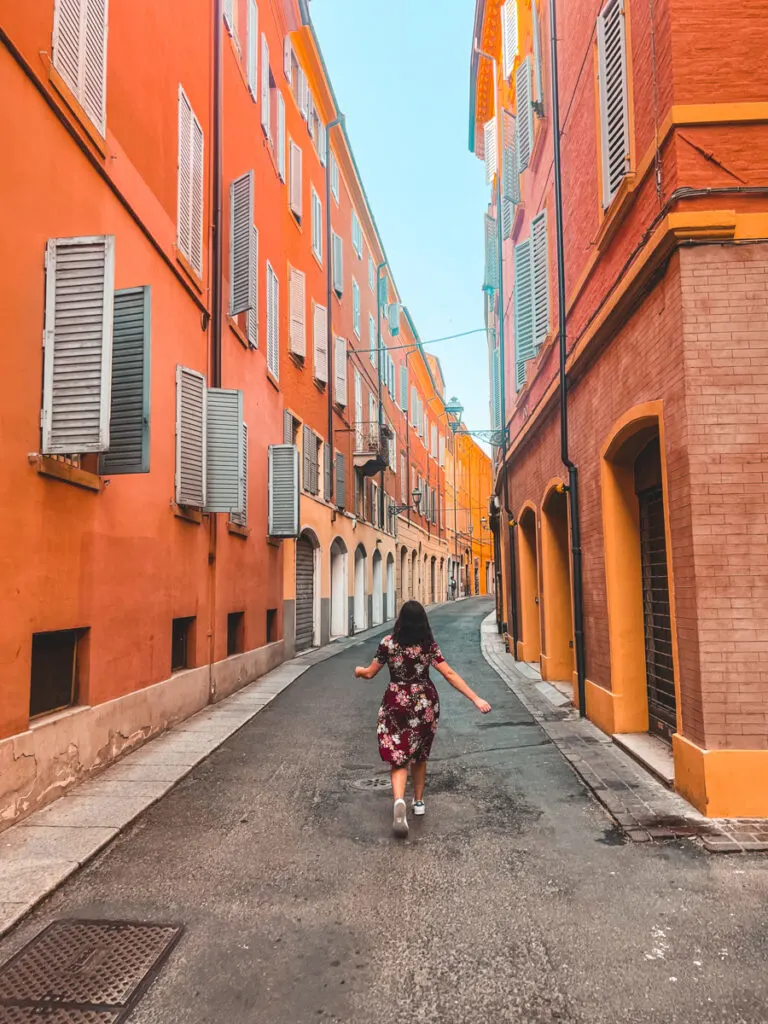 So How Much Does a Honeymoon In Italy Cost?
Okay, let's give you the total of how much a honeymoon in Italy will cost.
For mid-range honeymooners, plan to spend between $3,140-6,030 per couple if they are spending 7 days in Italy. For a 10-day trip, this is closer to $4,048-7,180.
For luxury honeymoons, plan to spend between $14,150-18,175 for a 7-day trip for two, or $18,000-23,750+ for a 10-day trip.
As a side note, it is also a good idea to budget for extra things like souvenirs, additional small items, etc. I usually budget between $200-300 for this in addition to the above.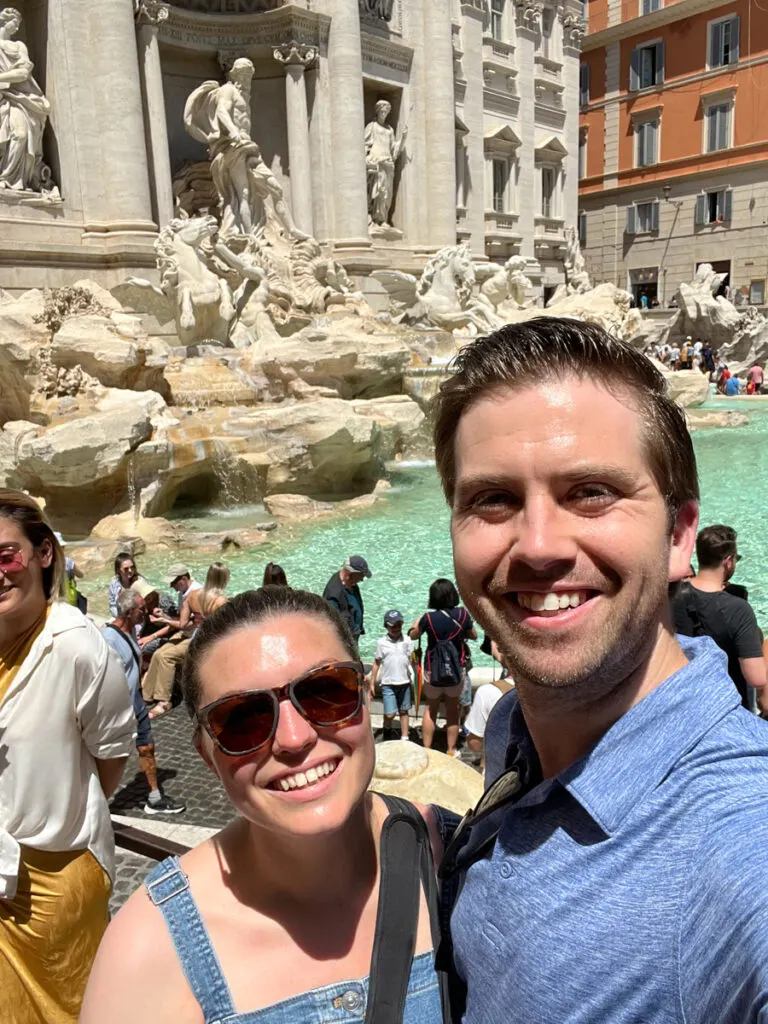 How Much Did We Spend On Our 7-Day Italy Trip?
Now in full transparency, I'll disclose what our budget ended up being for our 7-day honeymoon-inspired trip to Italy!
For flights, we used miles and paid $244 in taxes to fly into Milan and home from Rome. We spent $1,160 for hotels, $1,452 for tours (we had booked a private 2-day wine tour of Piedmont for $924 that took up most of this), spent about $476 for transportation and trains, $1,100 in food and drinks, $144 for insurance, and $300 for extra expenses like souvenirs, smaller museum admission, etc.
In total, we spent around $4,876 during our time in Italy.
That is how much a honeymoon to Italy costs! We hope this helps!
Want more Italy Ideas? Check out these posts!
Want more budget planning articles? Check out these posts:
Pin it here!