Some posts on this site contain affiliate links, meaning if you book or buy something through one of these links, I may earn a small commission (at no additional cost to you!). Read the full disclosure policy here.
---
A Costa Rica honeymoon is such a dream. This luscious country is so full of adventure, romance, beauty, and relaxation that it makes for a perfect romantic getaway. And with these Costa Rica honeymoon resorts, you'll have a trip to remember!
Luckily, there are so many great places to stay in Costa Rica for a honeymoon, including all-inclusive resorts, luxury hotels, and more.
We know as we had a hard time deciding where to stay during our recent trip to Costa Rica! But after plenty of research, we've narrowed down the top-notch Costa Rica honeymoon vacation spots!
Whether you want to stay at a lovely boutique hotel or luxury lodge, these are the top Costa Rica honeymoon resorts for you!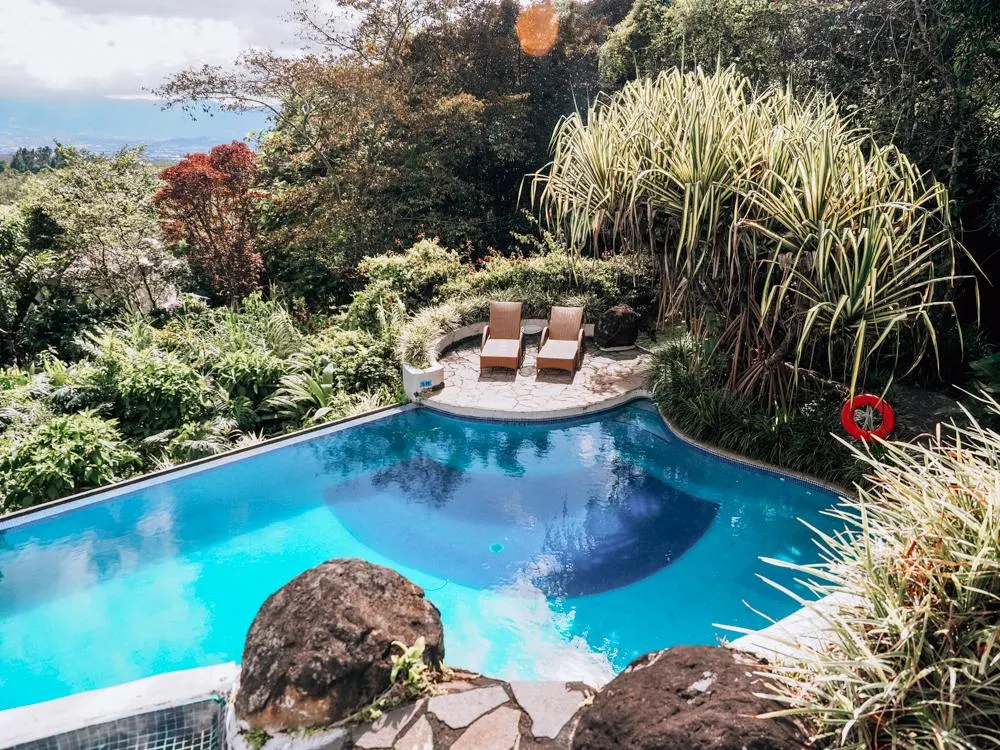 Best Costa Rica Honeymoon Resorts
Before we talk about the best honeymoon resorts in Costa Rica, here is the full list.
Secrets Papagayo Costa Rica
Westin Reserva Conchal
Dreams Las Mareas Costa Rica
Fiesta Resort
Hotel Silencio Lodge & Spa
Monterverde Lodge & Gardens
Casa Chameleon Las Catalinas
Springs Resort & Spa
Kura Boutique Hotel
Casa Chameleon at Mal Pais
Hotel Makanda By the Sea
Playa Niceusa Rainforest Lodge
Drake Bay Getaway
Tierra Mangifica Boutique Hotel
Nayara Tented Camp
Hidden Canopy Treehouses
Aguila de Osa Rainforest Lodge
Finca Rosa Blanca
Occidental Papagayo
Occidental Tamarindo
Oxygen Jungle Villas
For more details on the top Costa Rica romantic resorts, keep on reading!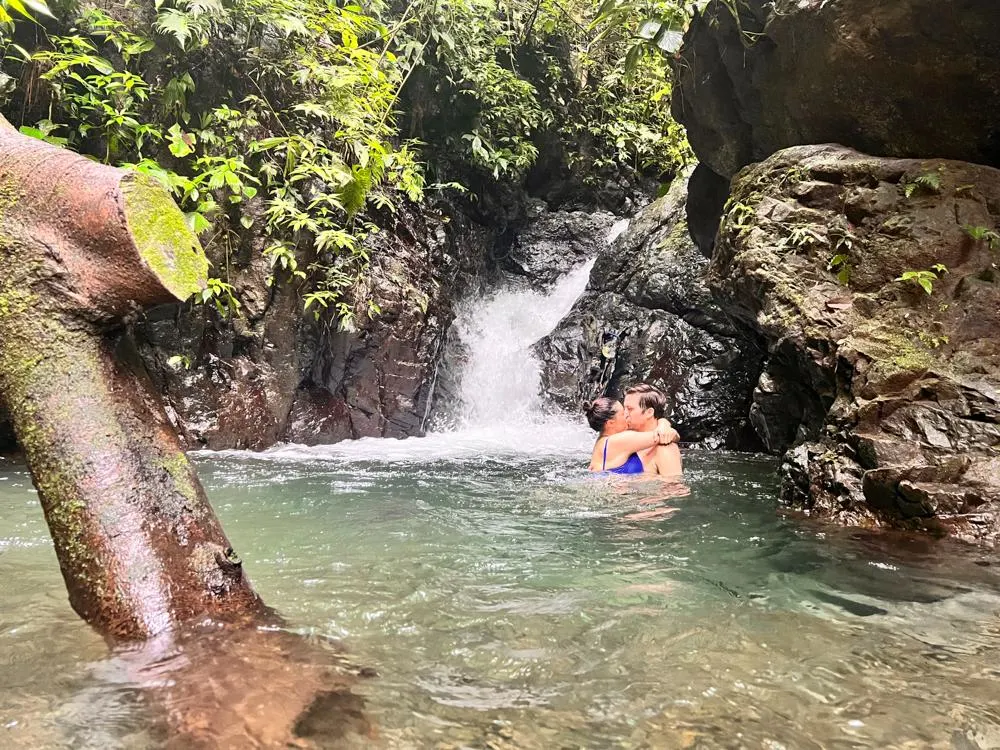 Best Costa Rica Honeymoon All-Inclusive Resorts
After planning a wedding, going to an all-inclusive resort is a great idea to relax, unwind, and let someone else do the planning.
Here are the best all-inclusive honeymoon resorts in Costa Rica.
1. Secrets Papagayo Costa Rica
Papagayo Gulf, Guanacaste Province
This adults-only all-inclusive resort in Costa Rica is located right on Arenilla beach and offers anything from 24-hour room service to pool/beachside service. There is even a luxurious spa for even more relaxation.
Each room has a balcony or terrace with lovely views, and even some of the preferred suites come with a private plunge pool.
With tons of bars and restaurants, endless entertainment, and 2 pools, this is an idyllic honeymoon resort.
2. Westin Reserva Conchal
Playa Conchal, Guanacaste Province
With beach access, many restaurants and bars, including a swim-up bar, and a golf course, you'll have endless hours of entertainment on your honeymoon in Costa Rica.
Or, you could just relax and unwind beach or poolside. This place also has tours and activities desks to help you plan your perfect vacation on and off the resort.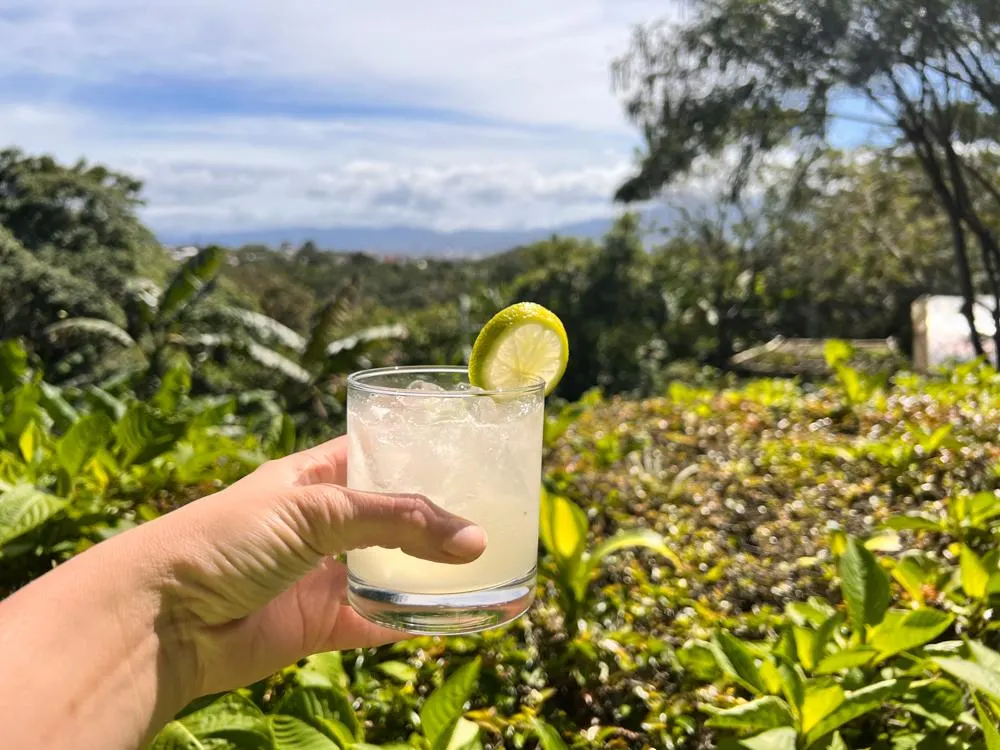 3. Dreams Las Mareas Costa Rica
Jobo Bay, Guanacaste Province
Located close to the border of Nicaragua, this resort is surrounded by a lush jungle and beach. With rooms that all have their own terrace or balcony, you'll have views of either the pool, forest, or beach during your Costa Rica honeymoon all-inclusive resort stay.
This place has 3 pools, including an adults-only pool, and there is a ton of entertainment options including the chance to take a cooking or cocktail class.
And to see more of Costa Rica, be sure to book some of their excursions like to hot springs or a volcano.
4. Fiesta Resort
Chacarita, Puntarenas Province
Another great Costa Rica honeymoon all-inclusive resort located along the Pacific Coast, Fiesta Resort has a whopping 6 pools to choose from and is on a volcanic sand beach. Oh, and it is only about an hour from the San Jose airport.
Add to that the spa, and multiple bars and restaurants, and you'll have a convenient and relaxing honeymoon getaway in no time.
Luxury Honeymoon Costa Rica Resorts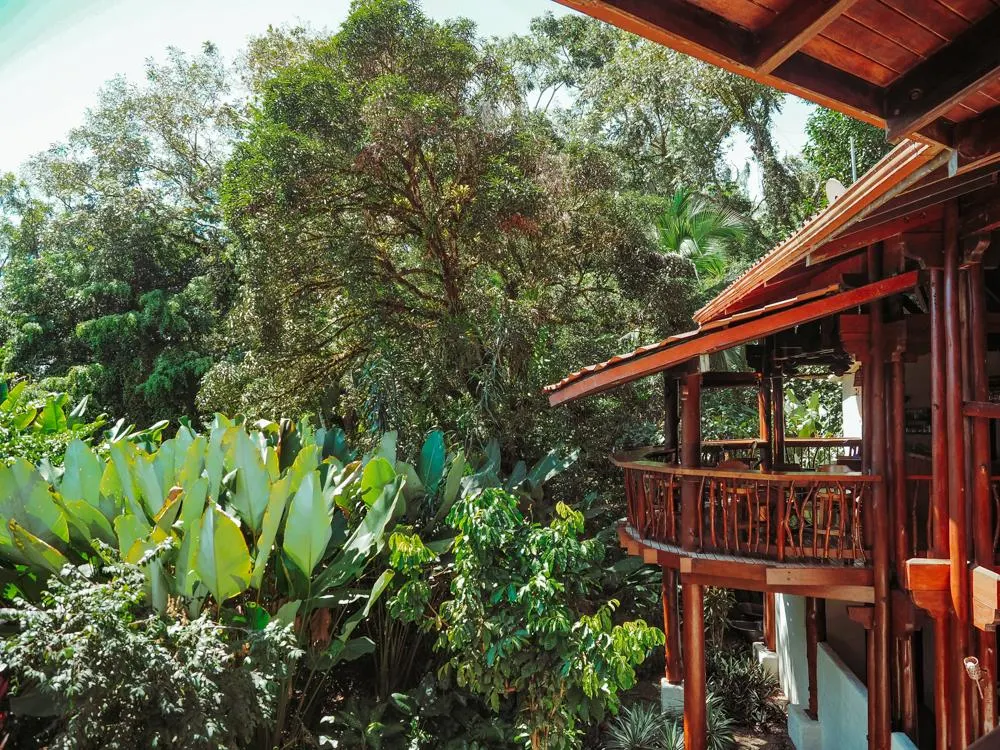 Searching for a super luxurious honeymoon in Costa Rica? These are the most romantic Costa Rica resorts for an opulent getaway.
5. Hotel Silencio Lodge & Spa
Bajos del Toro, Alajuela Province
This luxurious eco-lodge is positioned in a cloud forest and is near incredible waterfalls and even volcanoes in the central part of the country.
For those who truly want to get away from it all in lush surroundings, this is the place. Also, with world-class dining and a spa and wellness center, your honeymoon here will be full of special moments.
They can also arrange activities including waterfall hikes, night walks, bird watching, or even a coffee/rum/wine tasting.
6. Monterverde Lodge & Gardens
Monteverde, Puntarenas Province
For the ultimate stay in Monteverde, this lodge is the perfect place for your Costa Rica honeymoon. For starters, it is close enough to the town to explore, but it feels secluded enough to feel like you two are in your own little world.
Enjoy the lush cloud forest in one of their beautifully designed suites or on their own trails. They can also arrange many tours including coffee or chocolate tours, night walks, ziplining, and hikes.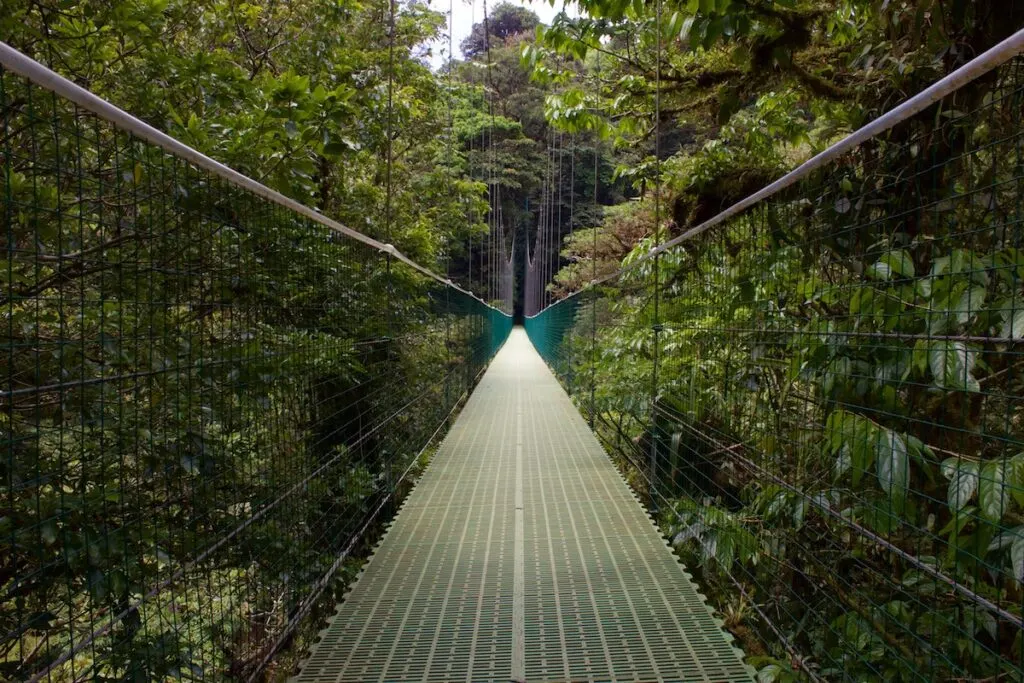 7. Casa Chameleon Las Catalinas
Playa Danta, Guanacaste Province
This award-winning hotel offers 21 Costa Rica honeymoon villas with their own private pool. Admire the ocean views from your own Costa Rica honeymoon private pool, the hotel terrace, or from their yoga studio.
Aside from the view, partake in off-property adventures from hiking and ziplining to surfing and white water rafting. Do as much or as little as you'd like here.
8. The Springs Resort & Spa at Arenal
La Fortuna, Alajuela Province
Visit the famed La Fortuna in Costa Rica and stay at this luxurious resort, where you can indulge in spa treatments and relax in their many hot springs at this dreamy place.
They also have spacious rooms, and some of their suites have their own private pools. They also have a tour center where you can book activities like tubing, river kayaking, night walks, and more.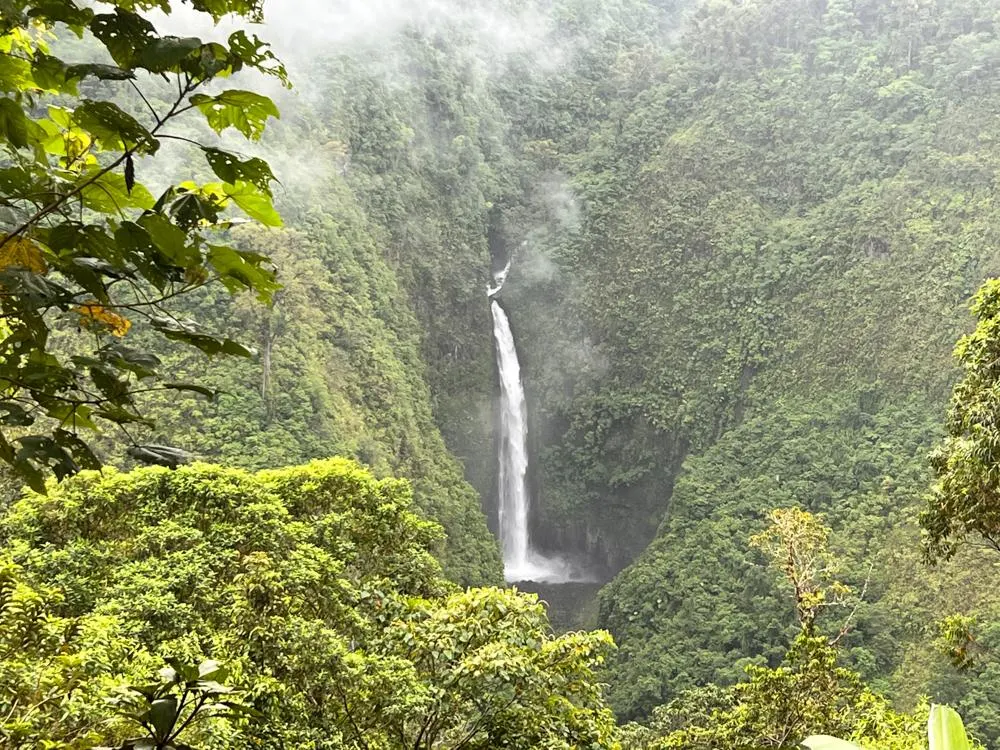 9. Kura Boutique Hotel
Uvita, Puntarenas Province
This dreamy beach destination is a great spot for a luxurious boutique hotel honeymoon. With an infinity pool that overlooks the ocean, you'll have views that go on forever. And with only 8 suites that are adults-only, this place feels super private.
Enjoy rainforest or ocean views from your own room, and if you want to get out and explore, they offer free shuttles to the beaches nearby. Plus, they can arrange various activities from surf lessons and ziplining tours to hikes and night walks.
10. Casa Chameleon at Mal Pais
Mal Pais, Puntarenas Province
A sister resort to the Casa Chameleon Las Catalinas, this place, located close to the bottom of the famous Nicoya Peninsula, has equally gorgeous views and villas with plunge pools.
This area is well-known for its surfing, so the resort has plenty of opportunities to learn to surf. Aside from that, you can partake in snorkeling, a canopy tour, ATV tours, and even horseback riding.
And, just like the Casa Chameleon Las Catalinas, they offer Costa Rica honeymoon packages that include things like handcrafted snacks and sparkling wine on arrival, daily breakfast, a 90-minute couples massage, transfers to and from the airport, and even a $200 resort credit.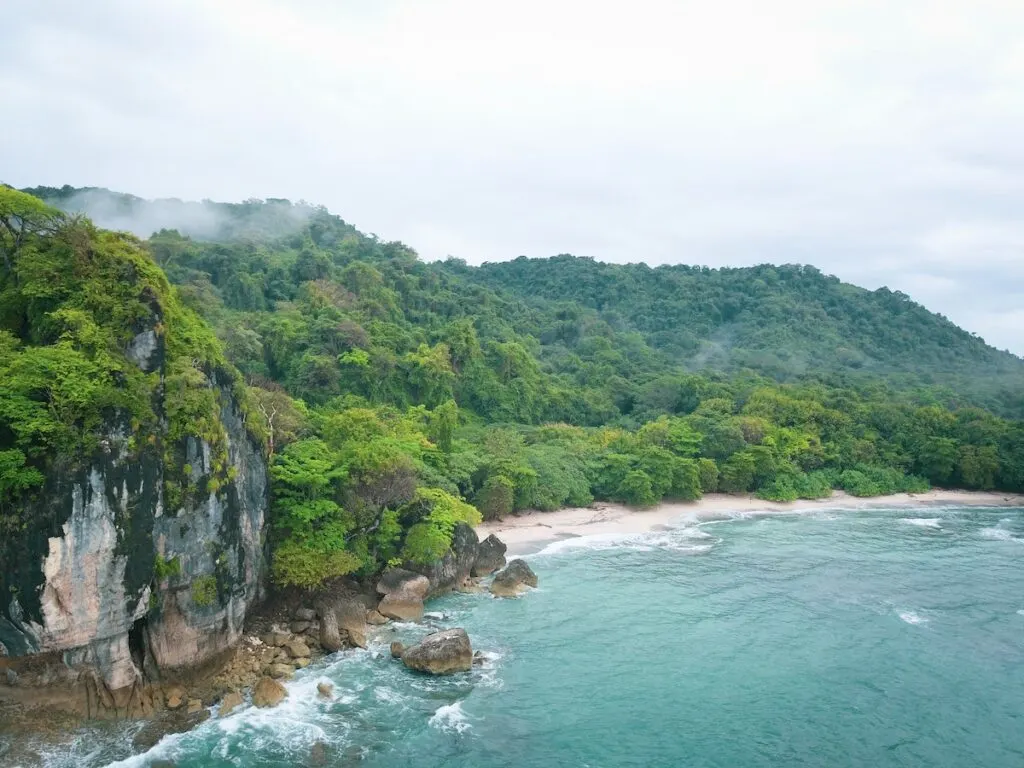 11. Hotel Makanda By the Sea
Manuel Antonio, Puntarenas Province
For one of the most romantic Costa Rica honeymoon resorts, Hotel Makanda By the Sea is a head turner. For starters, you're close to the famous Manuel Antonio National Park, which is great for exploring together.
Aside from that, this luxurious honeymoon-worthy spot in Costa Rica has it all: spacious, luxe suites (some with their own private plunge pool), a fantastic spa, a decadent restaurant, and several adventurous day tours that they can arrange.
Most Romantic Resorts in Costa Rica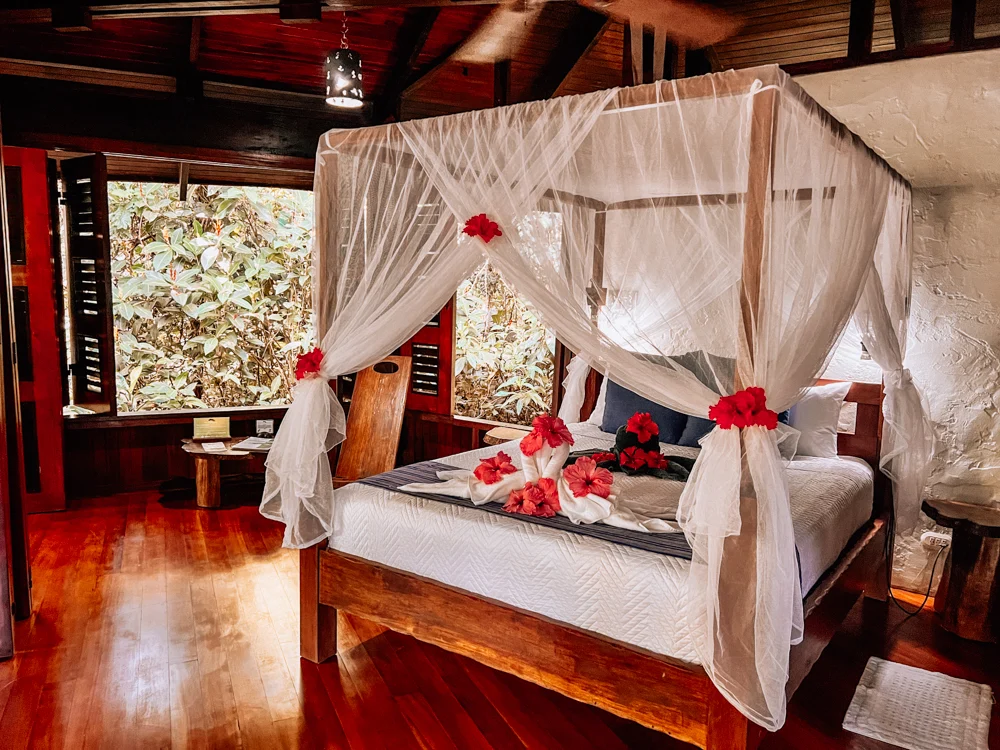 For even more honeymoon spots in Costa Rica that'll make you swoon, check out these resorts.
12. Playa Nicuesa Rainforest Lodge
Osa Peninsula, Puntarenas Province
Located along the Golfo Dulce in the Osa Peninsula area, this lodge offers private Costa Rica honeymoon bungalows during your stay. The best part is that it is open-air. Yes, you can shut the shutters at night, but during the day, the room is completely open to the sounds and sights of the rainforest, as it buts up against Piedras Blancas National Park.
Nestled in the rainforest next to its own tucked-away beach, this place is perfect for adventurers and sunbathers alike. Partake in activities from self-guided and guided hikes and night walks to kayaking and Golfo Dulce tours. And, being in one of the most biologically dense places on earth, the wildlife viewing here can be very exciting!
This is where we stayed on our last visit and absolutely loved it! We had the beach to ourselves, enjoyed hanging out in our own bungalow as well as the main open-air lodge, and if you book the Rainforest Multisport Escapade package, you'll get all meals and a tour included each day.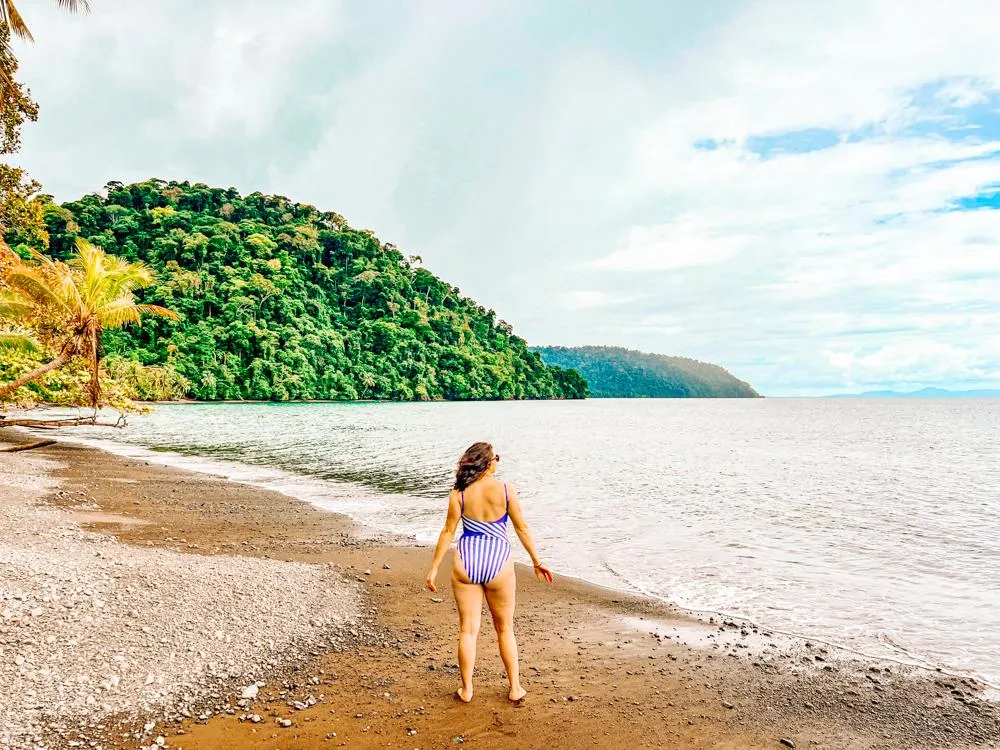 13. Drake Bay Getaway
Drake Bay, Puntarenas Province
This eco-luxury boutique hotel offers stunning cabins with views of the rainforest and ocean. And thanks to its close proximity to Corcovado National Park in the Osa Peninsula, you'll have the chance to explore this biologically diverse landscape with possible sightings of tapir, sloths, peccary, and more.
There are plenty of other activities to choose from aside from Corcovado National Park, including swimming at the beach, scuba diving, or even a sunset boat tour.
14. Tierra Mangifica Boutique Hotel
Nosara, Guanacaste Province
Enjoy both forest and beach at this lovely tucked-away boutique hotel. With rooms that have jaw-dropping views, and various packages including their Romance Package that includes a bottle of wine on arrival, daily appetizers, breakfast, a private dinner, 2 eco-tours, and more, you won't run out of things to do during your Costa Rica honeymoon.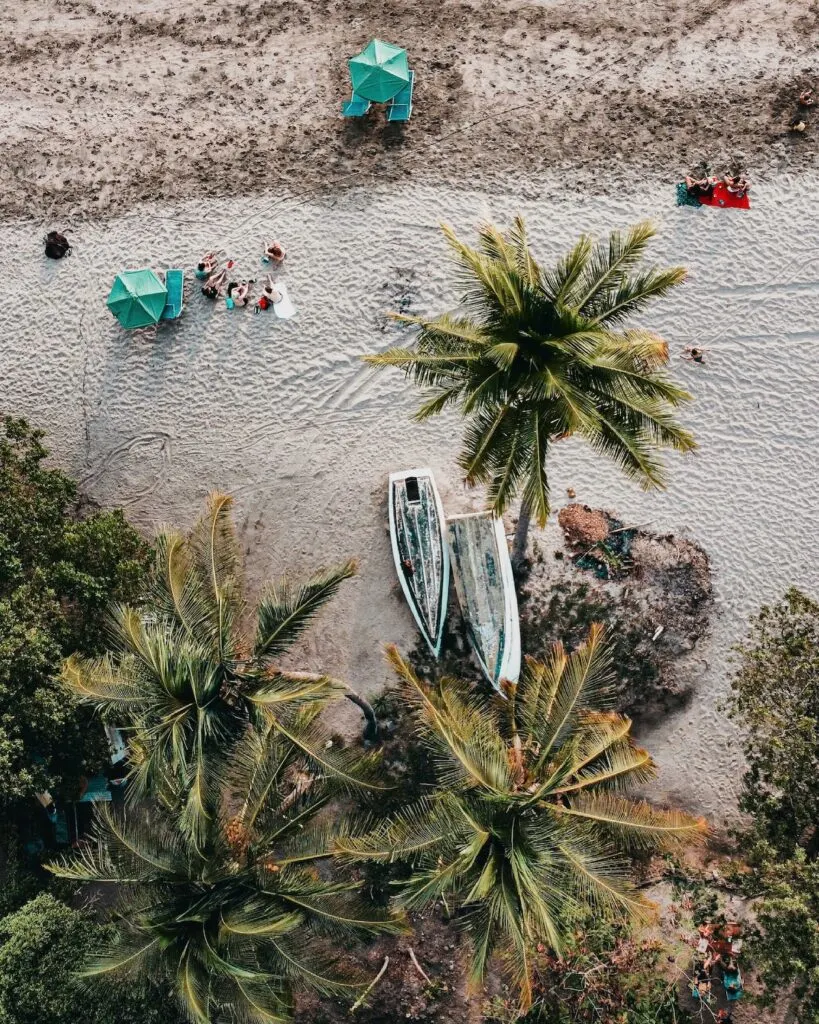 15. Nayara Tented Camp
La Fortuna, Alajuela Province
Go glamping in pure luxury in one of the best honeymoon spots in Costa Rica. Voted by Travel & Leisure as the best resort in Central America, this place is full of romance. Enjoy your own luxury tent with its own private plunge pool fed by natural springs, or have a lovely dining experience at their restaurants.
This place also has a luxurious spa, and they can arrange many tours in the area including ziplining, hanging bridges, waterfall hikes, cloud forest trekking, kayaking, coffee tours, and even a sloth-watching tour.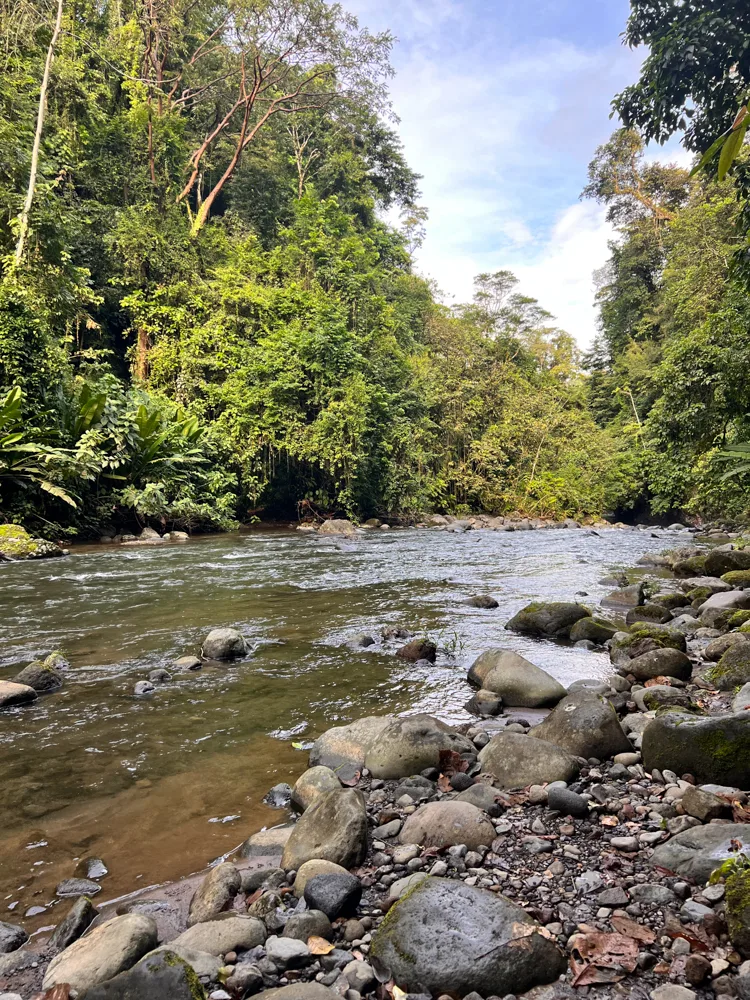 16. Hidden Canopy Treehouses
Monteverde, Puntarenas Province
For the ultimate Costa Rica honeymoon bungalow, why not stay in a treehouse? Located in Monteverde, these treehouses have tons of space and natural lighting, with lovely views of the surrounding cloud forest.
The owners of the lodge can also arrange tours based on your interests.
17. Aguila de Osa Rainforest Lodge
Drake Bay, Puntarenas Province
This lovely lodge is also located in the Osa Peninsula close to Corcovado National Park. Surrounded by the thick jungle full of wildlife, but also near the water, you'll be in for adventure here.
In fact, they even offer an Adventure Honeymoon package that includes all meals, 5 nights of accommodation, a guided tour of Corcovado National Park, a day tour to Cano Island Biological Marine Reserve, a sunset boat ride, a bottle of sparkling wine, and more.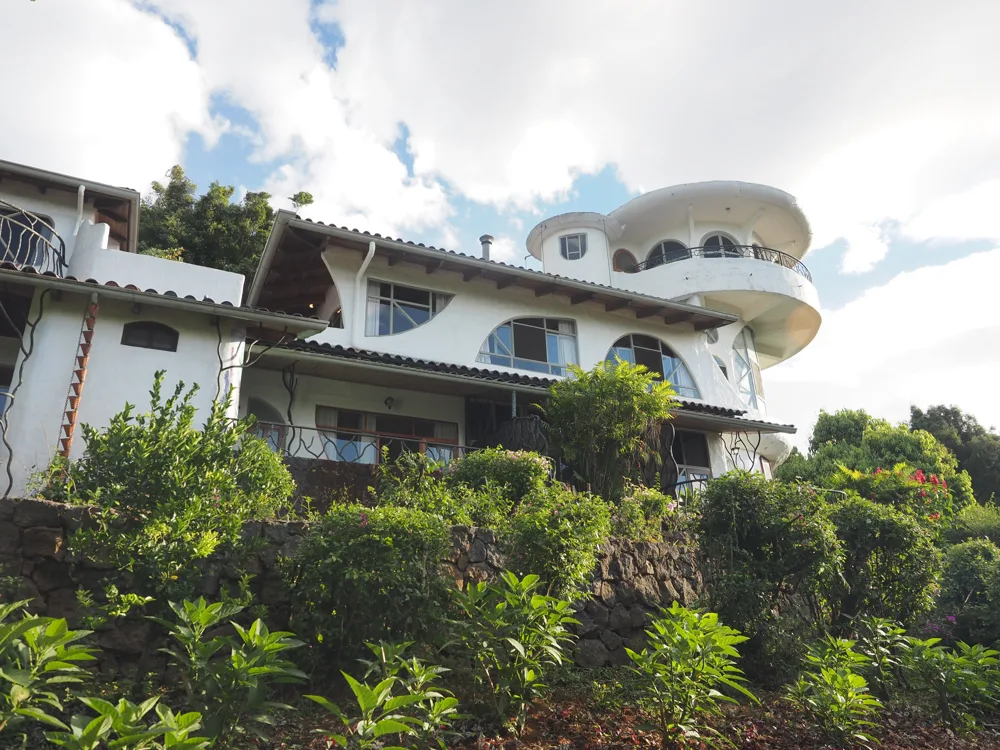 18. Finca Rosa Blanca
Santa Bárbara de Herida, Heredia Province
Not far from downtown San Jose, for a truly unique honeymoon stay in Costa Rica, this is a great spot. This boutique hotel is also a working coffee farm.
So, aside from staying in their charmingly decorated rooms or villas, you have the chance to learn about the coffee-making process on the farm!
They even offer a Pura Vida Coffee Detox at their spa that includes a Swedish massage, a whole-body mask of coffee, and a vanilla and chocolate scrub. Then, you'll get a mini facial and end your experience with an espresso martini at the bar.
We stayed here last time and loved everything about this hotel from its delectable coffee and food to its luxurious pool and villas.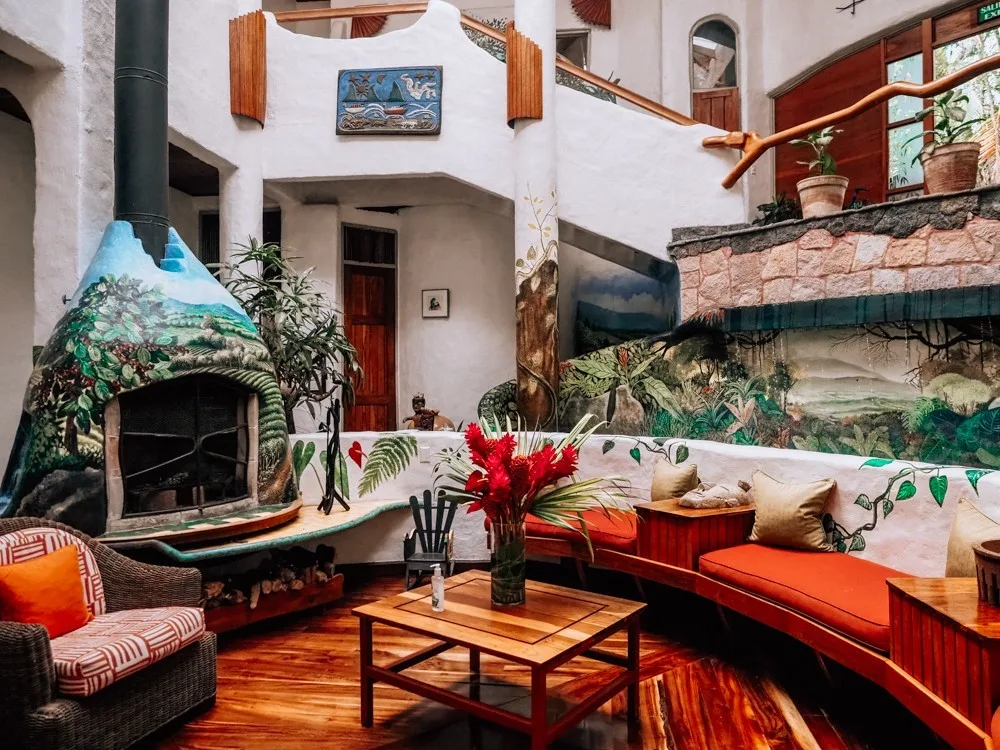 19. Occidental Papagayo
Playa Hermosa, Guanacaste Province
Located in the Gulf of Papagayo, this adults-only hotel has lovely rooms with views of the surrounding area. There is also a spa, 3 restaurants, 4 bars, and 2 pools at this resort. Combine that with close proximity to a couple of beaches and you may never want to leave.
20. Occidental Tamarindo
Tamarindo, Guanacaste Province
Another Occidental property is located in Tamarindo along the beach. It is also only about a mile from the town itself, making it great for those who want to explore the area.
Learn to surf, hang out on the beach, soak in the pool, and enjoy the bars and restaurants in this laid-back spot.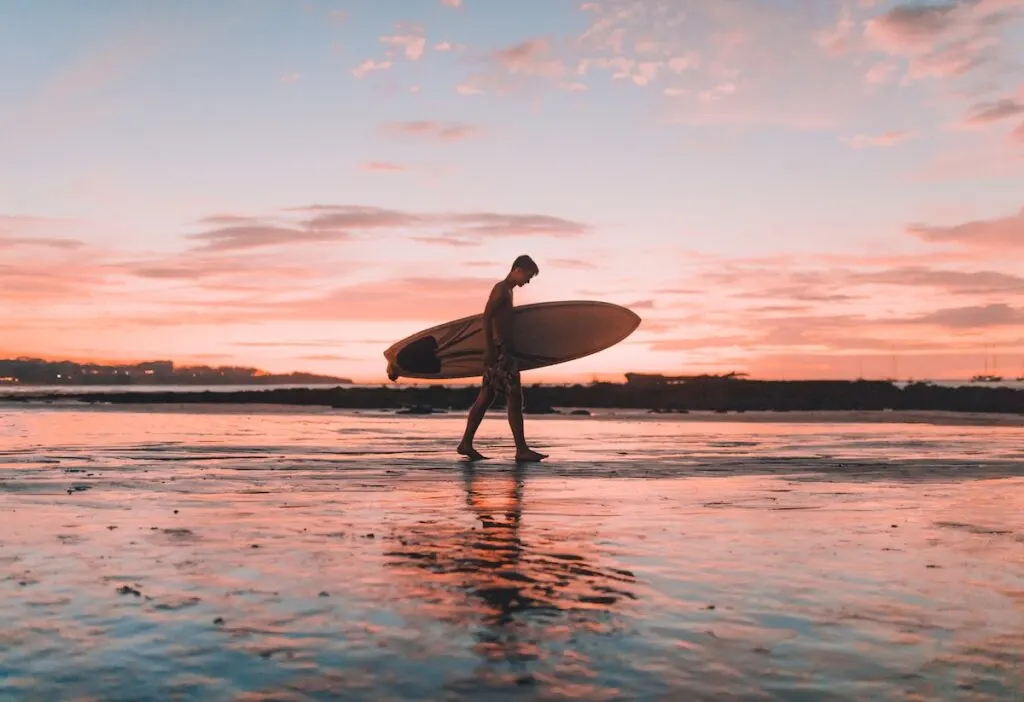 21. Oxygen Jungle Villas
Uvita, Puntarenas Province
Last, but not least, when it comes to the most romantic Costa Rica honeymoon resorts, are these jungle villas.
This adults-only boutique hotel is in the Uvita rainforest with incredible views of the ocean. Indulge in locally sourced cuisine, a massage by a river, or partake in amazing adventures like kayaking, ziplining, surfing, diving, waterfall repelling, and more.
When is the Best Time to Have a Costa Rica Honeymoon?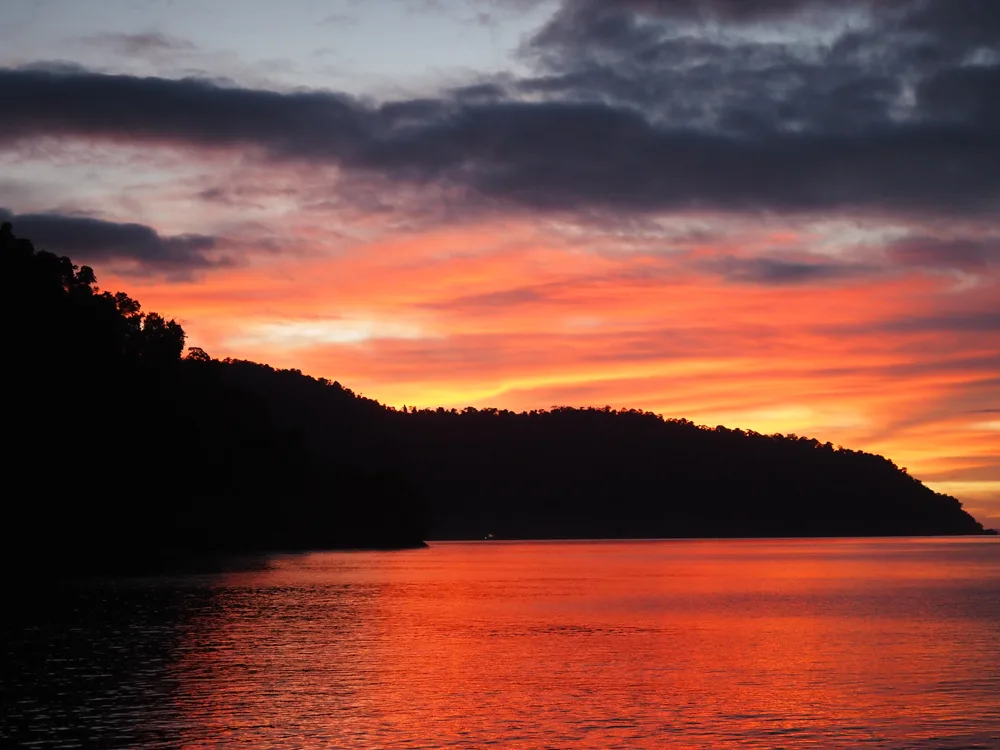 This largely depends on where you're visiting, as certain areas can have rainier times than others. However, in general, the best time to visit Costa Rica is between January and March for great weather. But this is also the most expensive time to go.
July is a good time to visit as there is usually a mini dry season and lower prices than peak season when the weather is nice.
However, if you want to visit the Caribbean side of Costa Rica, then October is a really good time to go, though it is rainy on the other side of the country.
Lastly, if you don't mind some rain and want good deals, you'll find that the rainy season in May and June is a good time to visit.
We ended up going in late November/early December during our trip and got pretty lucky in terms of weather. We were in the central part of the country and the Osa Peninsula during our stay. It definitely rained a little while we were there, but it can be hit or miss this time of year.
This is the ultimate guide to the best honeymoon resorts in Costa Rica!
Want more Costa Rica ideas? Check out these posts:
Check out more Central America/Caribbean ideas:
Pin it here!