Some posts on this site contain affiliate links, meaning if you book or buy something through one of these links, I may earn a small commission (at no additional cost to you!). Read the full disclosure policy here.
---
When one thinks of London, undoubtedly some thoughts come to mind. Royal weddings, immense history, fish and chips, and those British accents are some examples. But London has so much to offer year-round from history to food, and even a fascinating mix of old and new. It is no wonder why it is often a stop for many European itineraries. So let's dig into some amazing things you can do in one of the world's most influential cities: London. Check out the perfect 4 days in London itinerary below.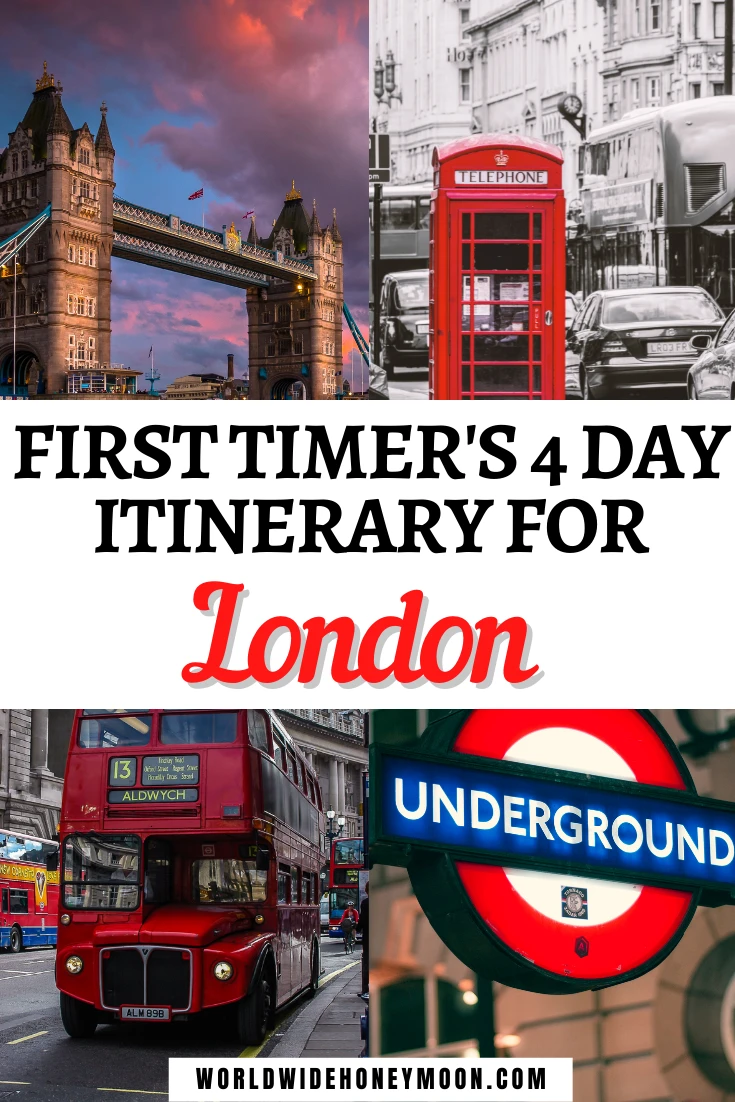 Getting There and Getting Around for Your 4 Days in London:
London is one of the easiest cities to get to, thanks to a whopping 5 airports in the surrounding area: London Heathrow, London Gatwick, London Luton, London Stanstead, and London City. If you're flying internationally outside of Europe, chances are you will end up flying into London Heathrow.
There are several airlines and departure cities that fly directly to London that it should be easy to book a flight, and fairly easy to book a flight using miles too (usually around 60,000 miles per person for a round-trip economy ticket). And if you don't have miles, I love Skyscanner for finding good discounts! Be sure to allocate enough time to get through customs once there, and the trip into London from Heathrow can take between an hour to an hour and a half.
As far as getting around, London has a ton of options. There is, of course, the London Underground, known as the Tube, buses, River bus services, trams, bicycle hire, taxis, and ride-sharing such as Uber and Gett. In short, you won't be at a loss as to how to get from A to B, and renting a car is pretty much unnecessary unless you plan to take a road trip.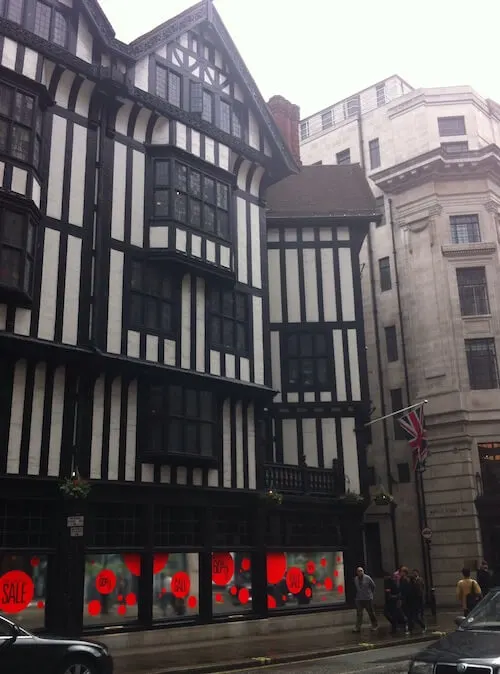 When to Visit London:
London is known for its pretty mild climate temperature-wise. However, it can get pretty rainy and it is overcast most of the year. So be prepared with warmer clothing no matter when you go. The warmest time to visit is between June and September. To avoid summertime crowds, opt for late spring and early fall for better temperatures and fewer people.
But London has various events throughout the year to enjoy! For example, going around Christmastime is magical with the lights and several Christmas markets set up to visit.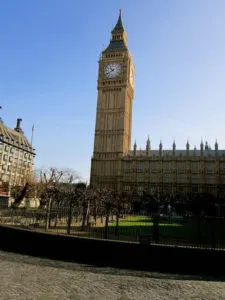 The Best London Itinerary in 4 Days
Day 1 of Places to Visit in London in 4 Days: Main Sites and Afternoon Tea
If you only have four days in London, I recommend either taking a walking tour or creating your own. Taking a walking tour of London can be great in that you get a lot of background and history that you probably wouldn't have otherwise known. If you'd like to do your own tour, I would start at Westminster Station and see the following sites (all within walking distance):
Big Ben and the Houses of Parliament
Westminster
Westminster Abbey
Churchill War Rooms
Downing Street
While you could just wander around those areas, I would recommend peeking inside of Westminster Abbey. Westminster Abbey is full of history. From royal weddings, like William and Kate, to coronations, this place is a church as well as a museum of England. Wander around this giant place, taking in the artwork, the lovely nooks, and crannies, and feel the history and significance of this cathedral.
And once you've had your fill of Westminster Abbey, be sure to wander over to St. James Park and Buckingham Palace to see if the Queen is home!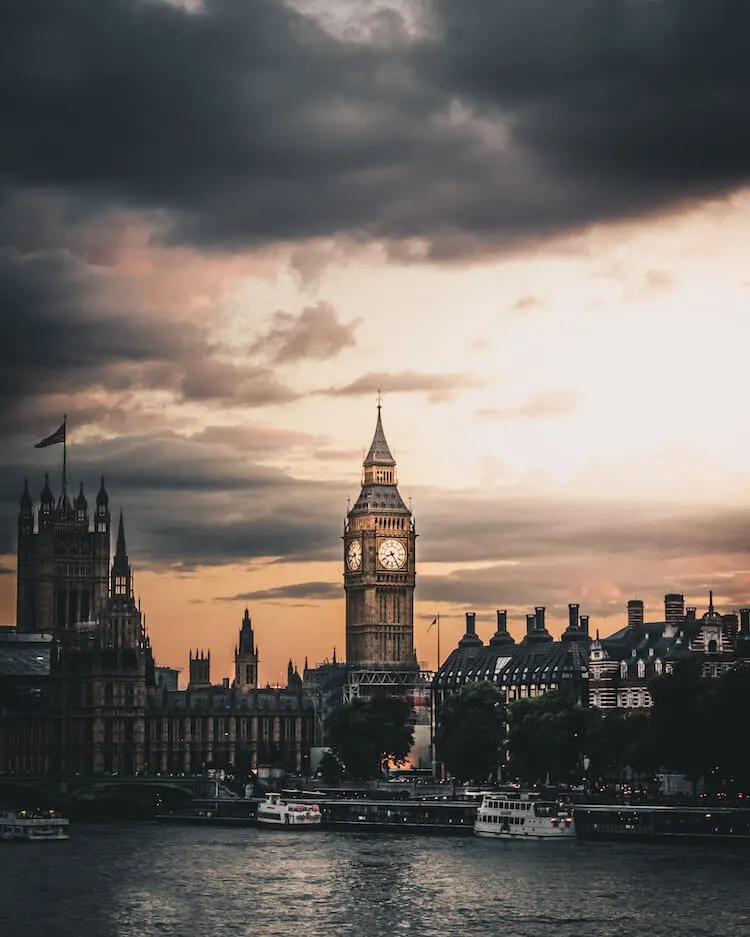 Don't forget that while you're in London, you'll definitely want to have tea! There are so many great places to go for tea, including a potions-themed tea at Cutter & Squidge in Soho, a science experient-themed tea at The Drawing Rooms at The Ampersand in South Kensington, and even an afternoon tea double-decker bus tour!
That is plenty to do within the first day, and be sure to pop into either a fish and chips shop or cider house afterward, like the Green Man.
Westminster Abbey Hours: Monday-Friday 9:30 am-3:30 pm, Wednesday Lates 4:30-6:30 pm, Saturdays (May through August) 9 am-3 pm, Saturdays (September-April) 9 am-1 pm. Open on Sundays for church services.
Cost to Visit Westminster Abbey Regular Admission: £21 ($26) if purchased online, £23 ($28.50) if purchased at the Abbey. You could also purchase a ticket with an audio guide here for around $26.
Check discounted rates and hours here.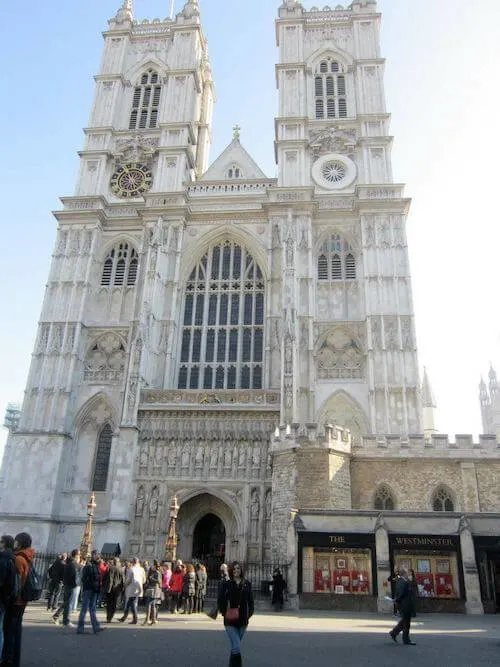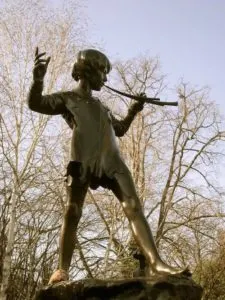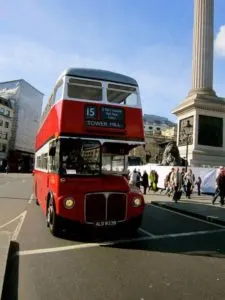 Day 2 of the Best London Itinerary: Tower of London and Shakespeare's Globe
This day I would spend a little more east, closer to the Tower of London. Spend the morning exploring this fateful castle turned prison with one of the Yeoman Warders (Tower guards), learn about the two princes in the tower (#whodunit), how Anne Boleyn became one of Henry VIII's first beheaded wives, how they kept lions surrounding the Tower, and so much more. Seriously, this is one of my favorite attractions to visit in London.
The Tower of London also is very well preserved with etchings from prisoners on the walls, artifacts from Tudor England like King Henry VIII's armor, etc. Definitely take a guided tour around for more information and wander the historical tower.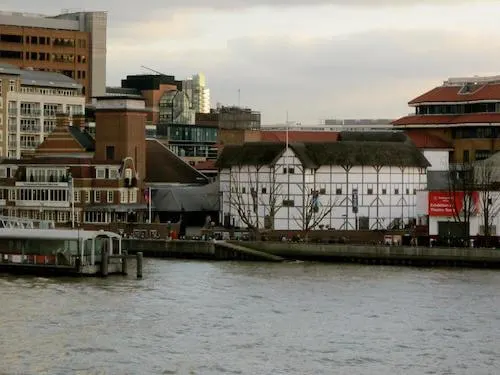 Next up, be sure to cross over Tower Bridge and head over to Shakespeare's Globe Theatre for a tour. As you walk over, you can pass by the Shard and Borough Market on the way. Grab a bite to eat at the market and wander the stalls before checking out the famous theatre.
And this is the perfect day, now that you're settled and on London time, to take an excellent food tour! From fish and chips to British cheese to ales, you'll love this 3-hour Secret British Food Tour. Take the 3 pm tour if you can!
And if you're still hungry, be sure to try some of London's famous Indian food. If you thought fish and chips were all London has to eat, think again. With several Indian immigrants living here, the Indian food is phenomenal, so be sure to have dinner at a top-notch Indian restaurant, like Bombay Bustle in Mayfair.
Tower of London Hours: Summer (March 1-October 31): Tuesday-Saturday 9 am-5:30 pm, Sunday-Monday 10 am-5:30 pm. Winter (November 1-February 29): Tuesday-Saturday 9 am-4:30 pm, Sunday-Monday 10 am-4:30 pm. The last admission is 30 minutes prior to close.
Tower of London Regular Ticket Prices: £24.70 ($30.70) if paid online. Check their website for other rates. The skip the line tour is $31.43.
Shakespeare's Globe Tour Hours: Monday 9:30 am-5 pm, Tuesday-Saturday 9:30 am-12:30 pm, Sunday 9:30-11:30 am.
Shakespeare's Globe Regular Ticket Prices for a Tour: £17 ($21) plus £2.50 ($3) processing fee if purchased online. Check their website for other rates and shows. The skip the line tour is $21.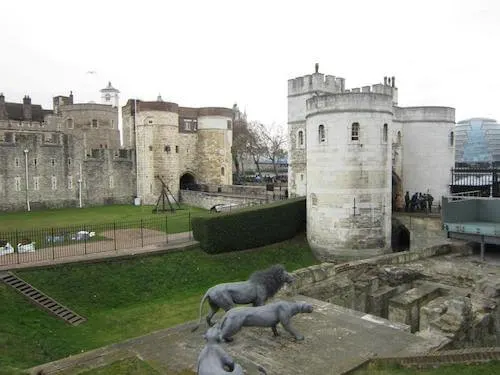 Day 3 of Your London City Tour Itinerary: Day Trip and a Show
This is the day of options. If you have 4 days in London, I highly suggest taking a day trip to see more of England or explore more of the local neighborhoods!
Option 1 is to explore more of London's hip neighborhoods.
One of my favorites is Camden Town. You could easily spend hours exploring Camden's markets in search of unique clothes, jewelry, and more! If you'd like to head into some Vintage stores, be sure to check out Stables Market. And after shopping, it's time to grab some beer at a pub like The Hawley Arms or check out some live music at Dublin Castle. Then, stroll along the canals and enjoy the people watching before gorging on more fish and chips.
What to do as the locals do? Take a private tour with a local to find the best, hidden spots in this area!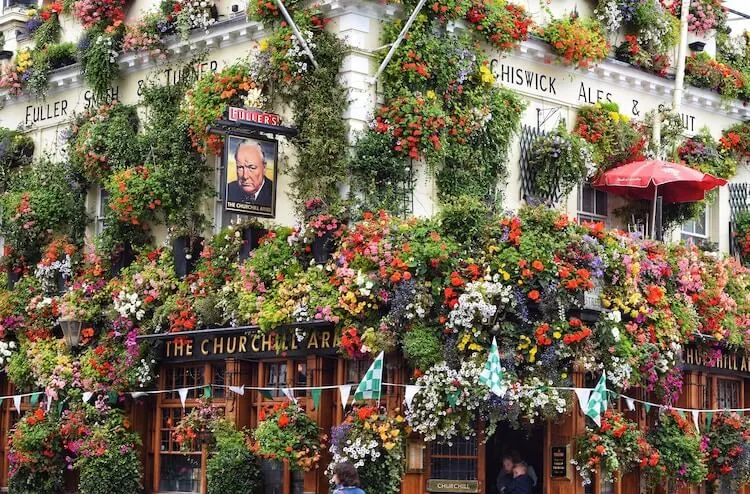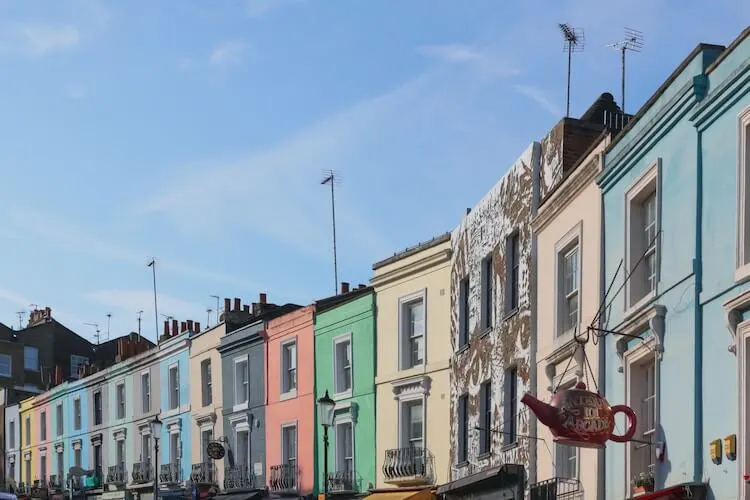 Option 2 is to head over to London's most Instagramable neighborhood: Notting Hill.
Stroll along with the colorful houses on Lancaster Road, and then head over to Portobello Road Market for unique antiques and more. After that, check out the colorful cafes and tucked away bookstores before stopping into one of the many restaurants in Westbourne Grove.
Not sure where to go around Notting Hill? Definitely go with a local to the best spots in this guided tour.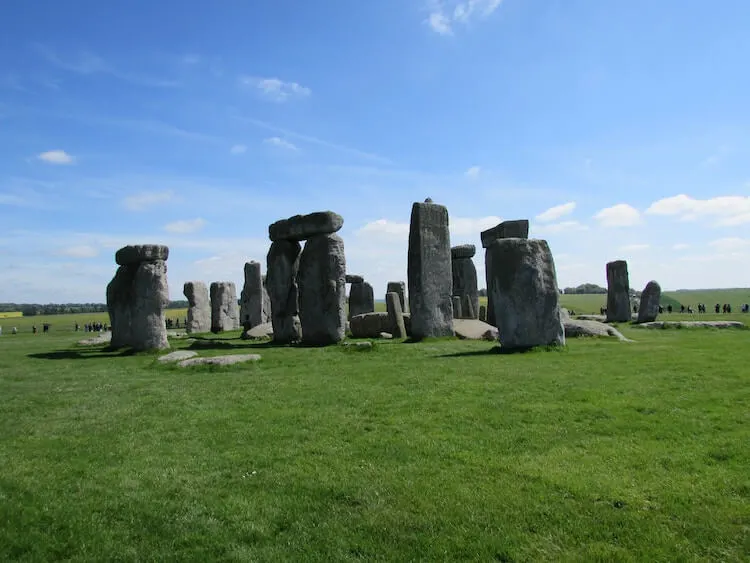 Option 3 is to do a day trip.
Some of my favorites are:
Bath, Stonehenge, and Salisbury Cathedral tour

. You can explore the unique ancient Roman baths in Bath, walk around the try to uncover the history that is the Stonehenge, and admire the architecture at Salisbury Cathedral and enjoy lunch in the English countryside. We did this a few years ago and had a blast! There are also tour options to visit Windsor Castle instead of Salisbury.
Paris Day Trip. Okay, this is definitely for the ambitious folks who are really excited to visit Paris. But yes, it is possible to do in a day trip. Thanks to the high-speed train, you can get from central London to central Paris in about 2 and a half hours. From there, pick only a couple of things to do, as you'll want to catch the train back to London by that evening. If you catch the first train out, you'll get in before 10 am and you could take one of the last trains out and arrive in London after 9 pm. While in Paris, visit either the Eiffel Tower, Louvre and Museum D'Orsay, or the Montmartre area where the Sacre-Coeur and Moulin Rouge are located. Again, try not to do too much as you'll want to be sure to catch the train back! You can also book a day trip to Paris that'll handle the details!
Winchester and Gin Tour. This guided tour will take you to the historical city of Winchester, complete with an ancient mill, museums, and cobblestone lanes. Then, you'll get to go to Laverstoke Mill, where the famous Bombay Sapphire Gin is made. Once you've had your fill, you'll head back to London.
Okay, at the end of these day trips (except for Paris), you'll want to save a little time to see a show at the West End! The first-ever musical I saw was at the West End and it was so memorable. Be sure to check out the area of Piccadilly too while you're there.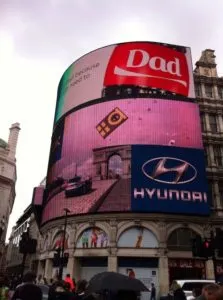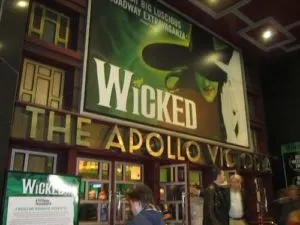 Day 4 of Your 4 Day Trip to London: Harry Potter Studio Tour Plus the British Museum
When it comes to what to see in London in 4 days, this is it: the Harry Potter Studio Tour. If you love Harry Potter, then this is an absolute MUST! It includes the Great Hall, Privet Drive, you can hop on the Knight Bus, ride a broomstick, and so much more! It truly made my trip to London last time I went and it is worth the time and effort to get out to the studio for. I even tried my first butterbeer here!
We ended up taking the train from Euston station and got off on the Watford Junction station for the tour. The cost is the same as any other London Tube ride. Then, you can pay £3 ($3.75) for the shuttle bus, operated by Mullany's Coaches, to take you to the studio and back. The bus runs every 15 minutes from the station.
Another option is, of course, to drive yourself there or take a guided tour that figures out all the transportation for you.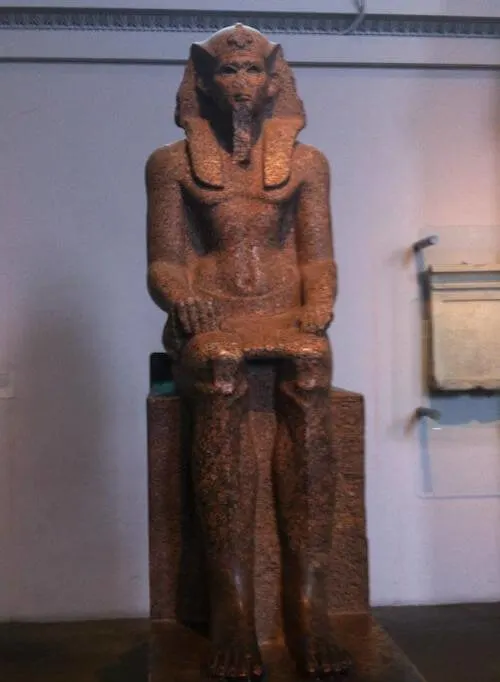 Post- Harry Potter Studio Tour, I highly recommend visiting the British Museum. Whether you're a big museum person or not, this place has some of the best artifacts around the world including ancient Egyptian mummies, Japanese art, and more.
Harry Potter Studio Hours: Daily 8:30 am-10 pm.
Harry Potter Studio Regular Ticket Price: £45 ($56) in 2019/£47 ($58.50) in 2020. Check their website for more rates. The guided tour is around $108 and includes transportation.
British Museum Hours: Saturday-Thursday 10 am-5:30 pm, Fridays 10 am-8:30 pm.
British Museum Regular Ticket Price: Free. The guided tour is $27.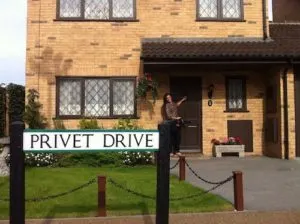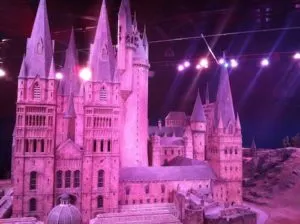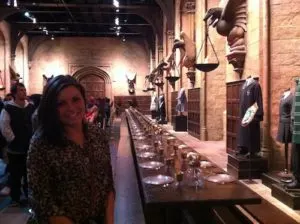 Where to Stay in London During Your London Itinerary:
If this is your first time in London, I suggest staying at the heart of the action and close to the main attractions. It makes it far easier to get around. However, that can be a bit pricey. My biggest advice is to book early! Here are our favorite places to stay at during your London itinerary:
Budget: Airbnb
Okay, this is always the option to save a lot of money, and perhaps explore a more local neighborhood. Aim for Airbnb's near Covent Garden, Soho, Kensington, Notting Hill, or even the trendy Shoreditch.
Best Budget Hotel in London: Premier Inn London Waterloo Hotel
This hotel is a steal in London at under $100 (priced in June) and has all of the amenities you'd expect such as free wifi, A/C, bar and lounge, and more. There are also plenty of eateries nearby as well as main attractions like Westminster!
Read reviews and book on Booking.com | TripAdvisor | Agoda
Best Mid-Range Hotel in London: The Z Hotel Covent Garden
This hotel is adorable and starting around $125 per night, it is a great deal in a fantastic location, within walking distance to Westminster Abbey and Big Ben as well as fantastic bars and restaurants in Covent Garden.
Read reviews and book on Booking.com | TripAdvisor | Agoda
Best Luxury Hotel in London: The Hari
Close to Buckingham Palace and Hyde Park, this hotel is pure luxury and chic. Starting at just under $400 per night, the rooms are spacious and luxurious, and you'll love the spa and great breakfast spread!
Read reviews and book on Booking.com | TripAdvisor | Agoda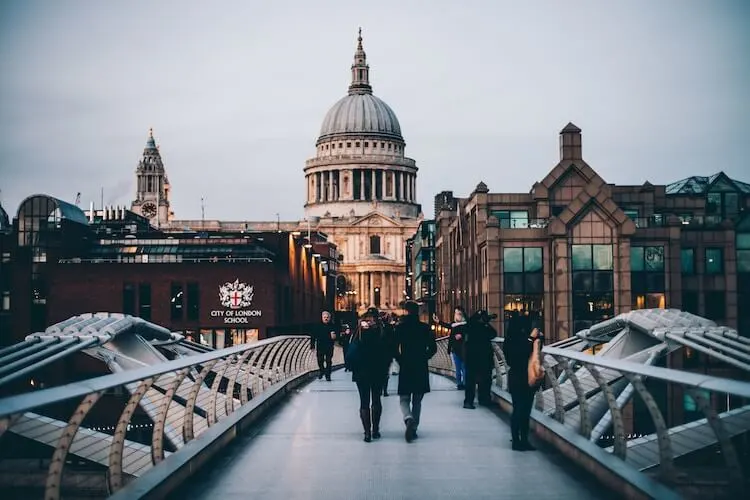 What to Pack for London:
When it comes to what to wear in London, the key here is layers, layers, and something waterproof. It rains a lot, and you could have warm days in the summer, but it could also be chilly. So be prepared for all kinds of weather!
Women's Packing Guide for London:
Men's Packing Guide for London: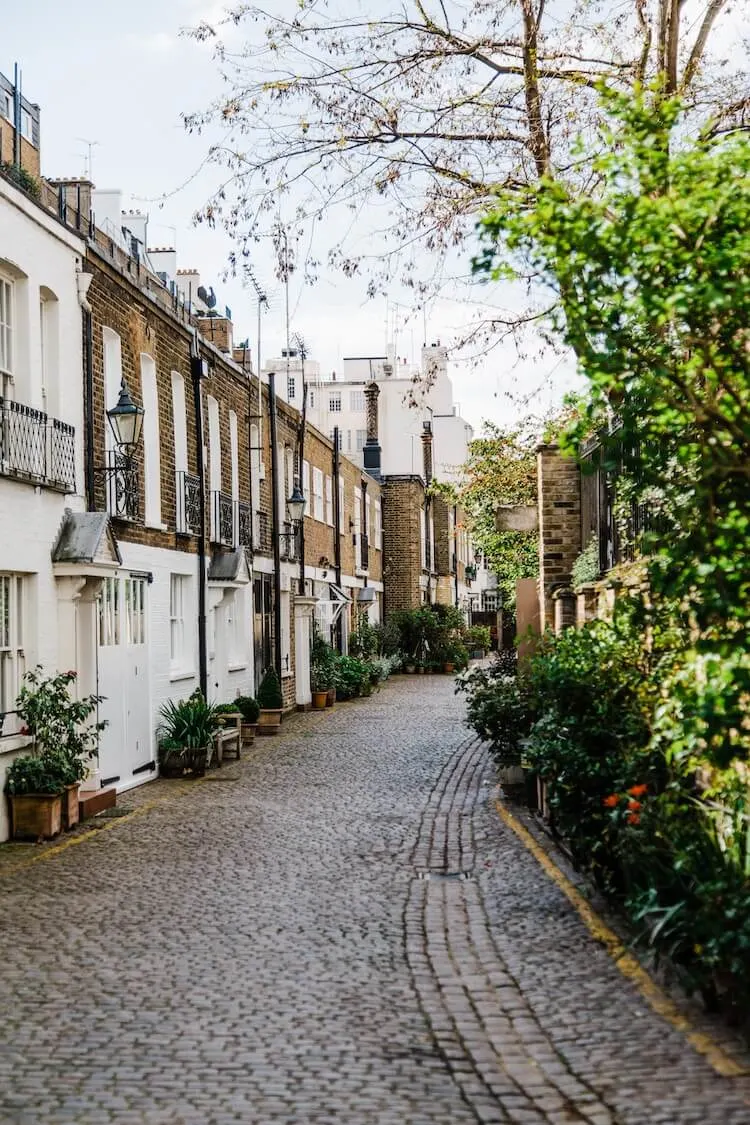 London Essentials:
This is obvious but definitely pack an umbrella. This one is sturdy but also is compact enough to take in your carry-on luggage.
Don't forget an outlet adapter. This one is our favorite for its regular outlet plus 2 USB ports for charging 3 things at once!
A camera for snapping all of your photos! We still love our Nikon Coolpix A900!
London is truly an eclectic city. From the Shard within walking distance to the Tower of London to Big Ben located across the River Thames from the aquarium, the contrast between old and new is strikingly beautiful. If you've been dreaming of visiting this gorgeous city, definitely do it! I've loved my trips here and I am already excited to return one day! With this perfect 4-day London itinerary, you'll be exploring the city and enjoying each moment!
Want more itineraries? Check these out:
Do you agree? What is your favorite spot in London? Are you dreaming of going? What spot is at the top of your list? Let me know in the comments!
Love this post or want to save for later? Pin it here!