Some posts on this site contain affiliate links, meaning if you book or buy something through one of these links, I may earn a small commission (at no additional cost to you!). Read the full disclosure policy here.
---
When Irving Berlin penned White Christmas I like to think he was thinking about Milwaukee. While many places may have a wet Christmas, much like my hometown in Kentucky, Milwaukee is sure to have that crisp, winter air and the promise of snow on the horizon. And for a few years now, my husband and I have been having a Milwaukee Christmas as his family is from this city. So let us guide you through Milwaukee's Christmas events so you can have the best holiday season in Wisconsin.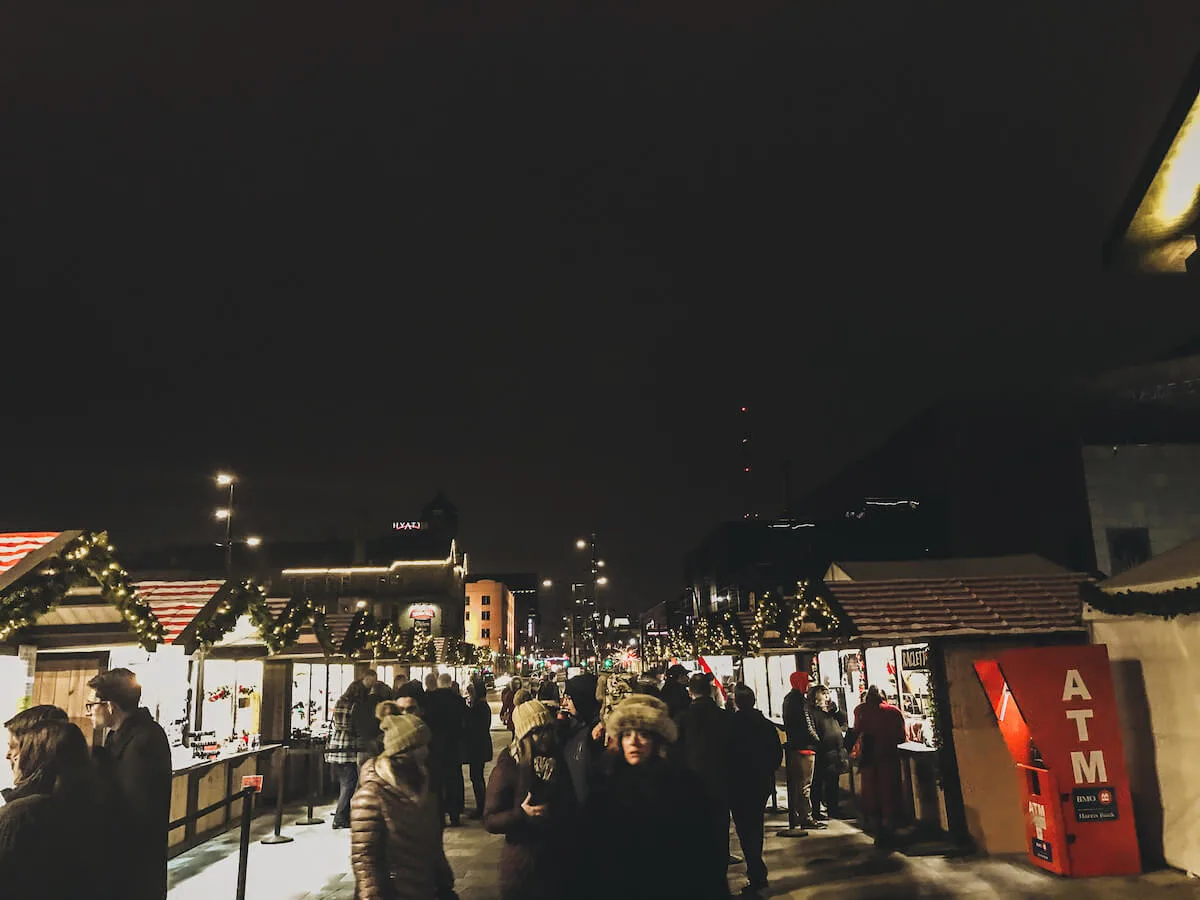 When to Visit Milwaukee During the Holiday Season
It may sound like a funny question to ask when to visit Milwaukee for Christmas, but there are events going on throughout November and December that you'll want to partake in.
I recommend visiting from November 15 through Christmas in Milwaukee because events start from there until after the holiday. In particular, most events happen around the first weekend of December, so definitely try to aim to visit then!
Be prepared for lots of holiday cheer!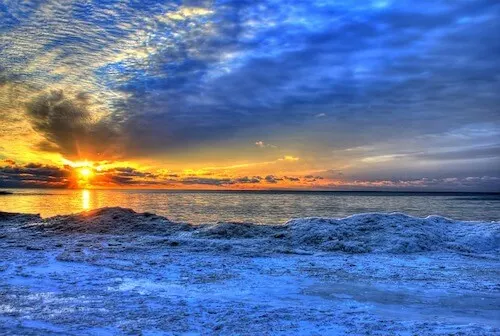 Milwaukee Christmas Weather
As I was saying before in regards to snow on the horizon, be prepared for the cold. Temperatures range from 33-48ºF (1-9ºC) during the day and a frigid 17-30ºF (-8 to -1ºC) at night. Yes, it does get really cold as Milwaukee is pretty far north.
Also, as Milwaukee is along Lake Michigan, be prepared for extra wind, making things feel even chillier.
Lucky for you, though, Milwaukee doesn't see a lot of precipitation every day but be prepared for some snowfall.
My best advice is to pack layers and heavy winter clothing! If you'd like to participate in outdoor events during the day/evening, you'll want to dress warmly.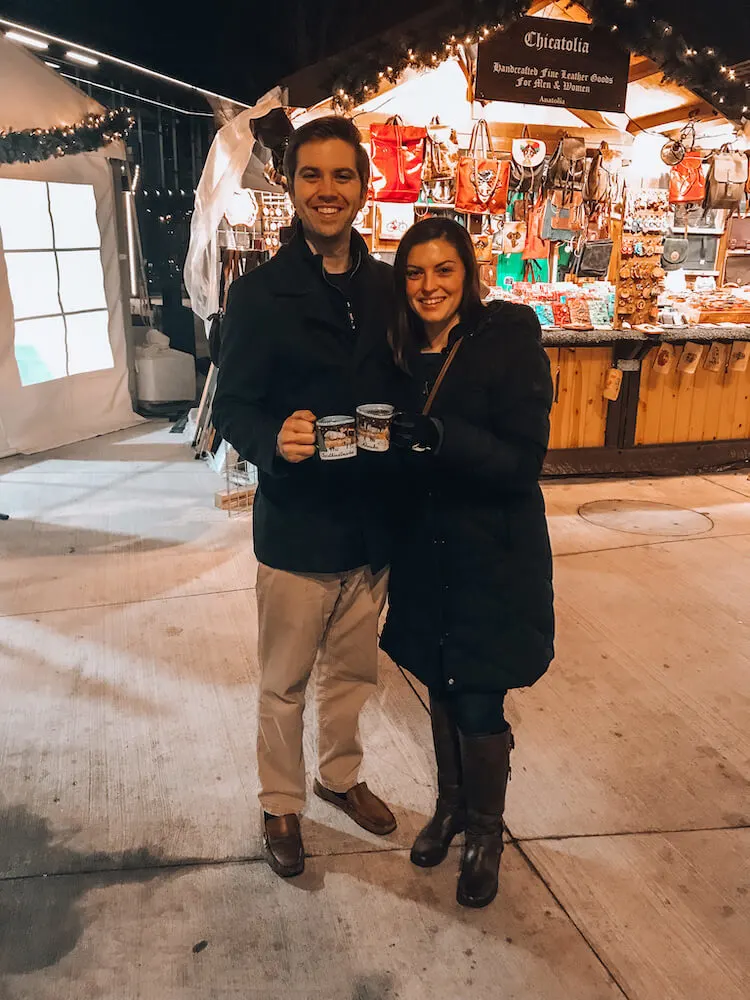 What to Pack for Christmas in Milwaukee
When it comes to packing for your Christmas in Wisconsin, warm, winter clothes are not optional but necessary. It is essential to pack warm. We have visited Milwaukee in both November and December and it is pretty cold during this time (and we live in Cleveland)! Here are a few key items to pack with you to Milwaukee in the winter.
Women's packing guide:
Men's packing guide: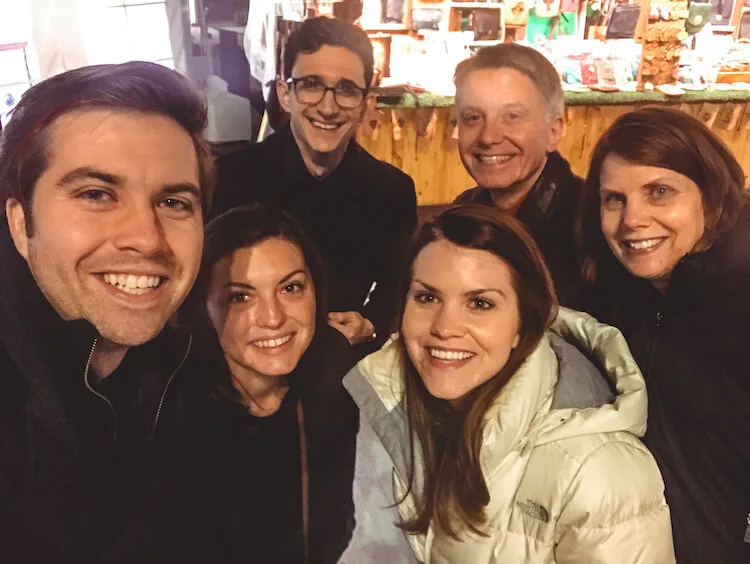 Hotels in Downtown Milwaukee
The best place to be in the center of the action of the Milwaukee Christmas events, including the Milwaukee Christmas Market, is downtown. Also, Milwaukee has AMAZING hotels that are super unique. This is not the place to just stay at a classic Hyatt or Hilton. Check out these gems you'll love: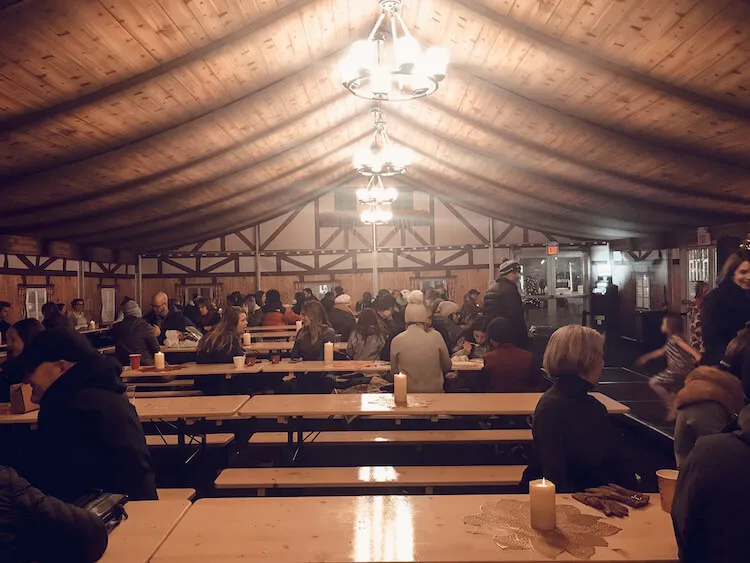 Milwaukee Christmas Events
Milwaukee is a fun town to visit year-round, but Christmas may be my favorite time. Here are some amazing Milwaukee Christmas events you'll definitely want to see while you're there.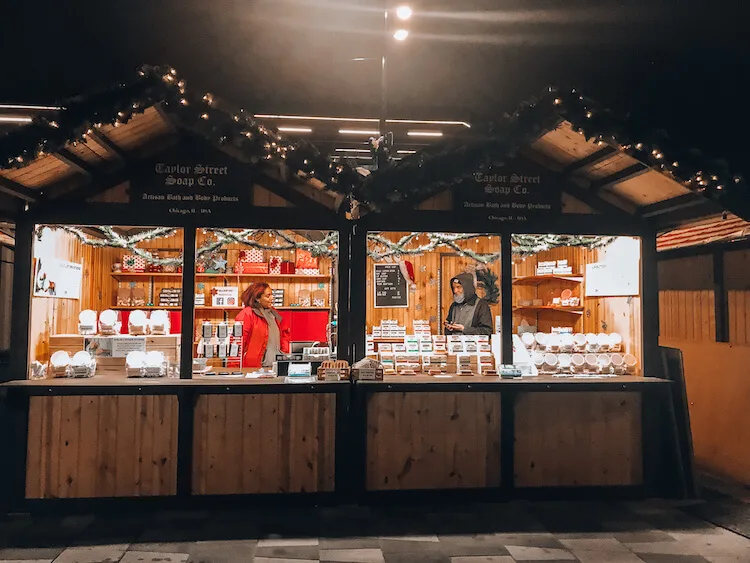 1. Christkindlmarket Milwaukee, Milwaukee's Christmas Market
New as of 2017, Milwaukee now has the famous Christkindlmarket like Chicago. Much smaller and far less crowded than Chicago's Christkindlmarket, Milwaukee's Christmas market is right next to Fiserv Forum, where the Milwaukee Bucks play, in Entertainment Plaza. And after having visited the Christmas markets in Cologne, I have to say, this adorable little market reminds me of some of the tiny, tucked away markets across Europe.
This will fulfill your Milwaukee Christmas market dreams with small, wooden huts filled with treasures like handmade Christmas ornaments, woodcarvings, and delicious Christmas treats. Feast on pretzels, melty, raclette cheese, coffee cake, and more! Be sure to wash it all down with famous German gluhwein (white or red mulled wine), or a creamy hot chocolate.
If you want to experience the charm of a German Christmas market but don't have the time or cash to get over to Europe, this place will definitely give you your Christmas market fix.
We went here last year and absolutely fell in love with it. The magic of the lighting, small huts, and the lovely live music in the Christmas tent were perfect!
Christkindlmarket Milwaukee 2019 Dates & Times: November 15-24, 2019. Open Sunday-Thursday 11 am-8 pm, Friday-Saturday 11 am-9 pm. Thanksgiving (November 28th) and Christmas Eve (December 24th) hours are 11 am-4 pm.
Milwaukee Christmas Market 2019 Address: 1111 N. 4th St, Milwaukee, WI 53203
Cost: Free!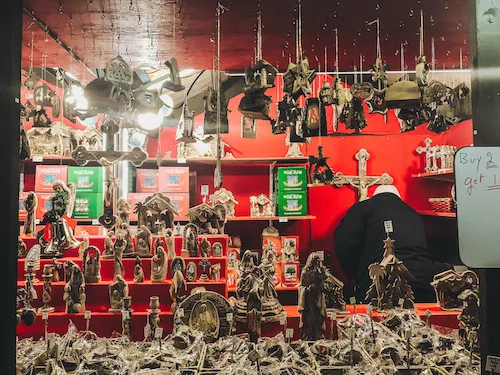 2. The German Christmas Market of Oconomowoc
Located about a half-hour west of downtown Milwaukee is the lovely town of Oconomowoc and their even lovelier Christmas market.
As Wisconsin is known for its German heritage, expect a Wisconsin-meets-Germany feel at this market complete with fried cheese curds, roasted nuts, German food, BBQ, and, of course, lots of German beer and mulled wine.
Come for the food and drinks, stay for the magical Christmas feel and live music! And don't forget to get a photo with Santa while you're there!
German Christmas Market of Oconomowoc 2019 Dates & Times: November 29-December 1, 2019. Open Friday 10 am-10 pm, Saturday 10 am-11 pm, and Sunday 10 am-4 pm. Santa hours Friday and Saturday 12 pm-5 pm, Sunday 11 am- 4 pm.
German Christmas Market of Oconomowoc Address: 100 E. Wisconsin Ave, Oconomowoc, WI 53066
Cost: $2 donation for entrance to the holiday party tent.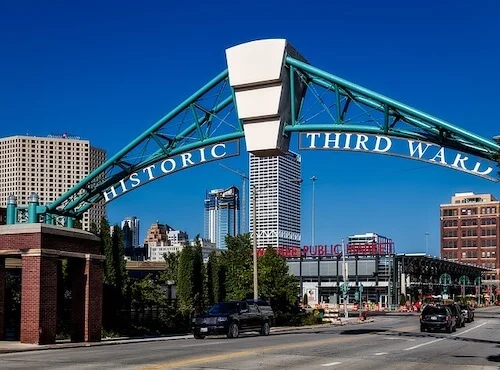 3. Christmas in the Ward
The Third Ward, one of Milwaukee's historic and really fun neighborhoods, has an event called Christmas in the Ward on the first Friday of December. This includes exciting fireworks, a tree lighting event, live reindeer, and of course, Santa.
Enjoy a live choir, Irish dancing, great Christmas shopping from local and national shops in the Third Ward, go on a horse and carriage ride, and definitely try some hot chocolate or Cocoa Cocktails!
Christmas in the Ward 2019 Dates & Times: Friday, December 6, 2019, from 5:30-8:30 pm.
Christmas in the Ward Address: 525 E. Chicago St, Milwaukee, WI 53202
Cost: Free!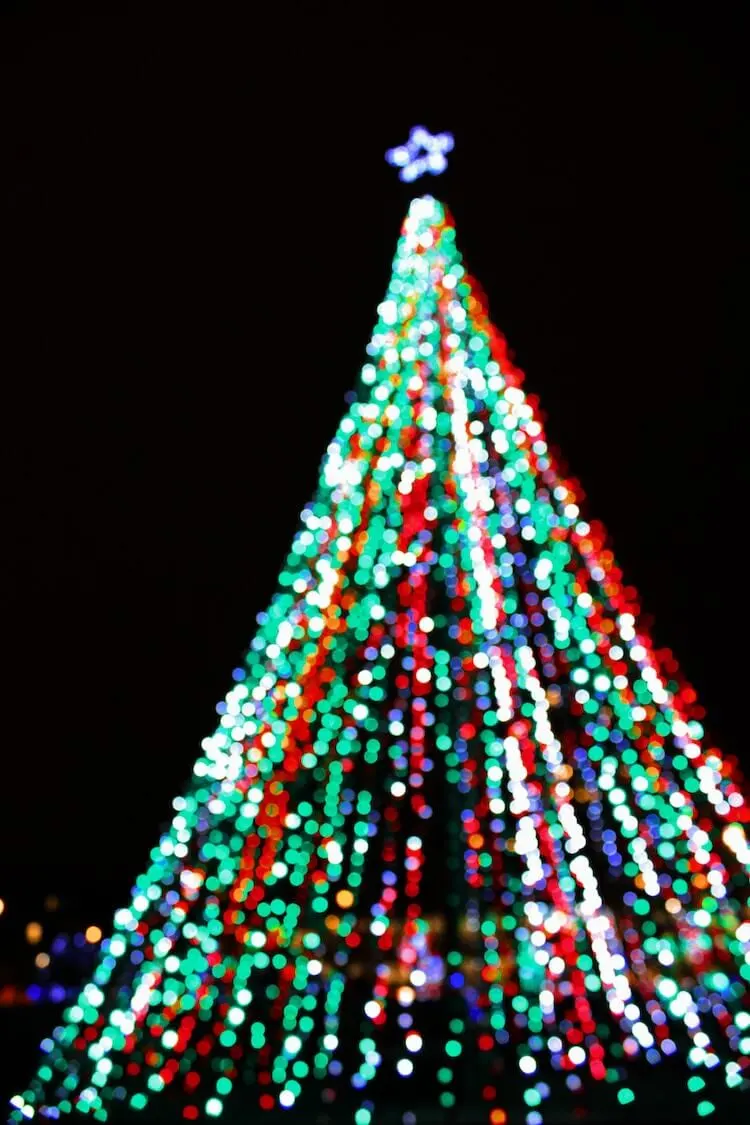 4. Holiday Lights Festival
What is Christmas in Milwaukee without some Christmas lights? Enjoy spectacular lights downtown, variety shows, a switch-flipping ceremony, and more! Check their website for more details!
Holiday Lights Festival 2019 Dates & Times: November 21, 2019-January 1, 2020, starting at 6:30 pm.
Holiday Lights Festival 2019 Address: Pere Marquette Park, 900 N. Plankinton Ave, Milwaukee, WI 53203
Cost: Free!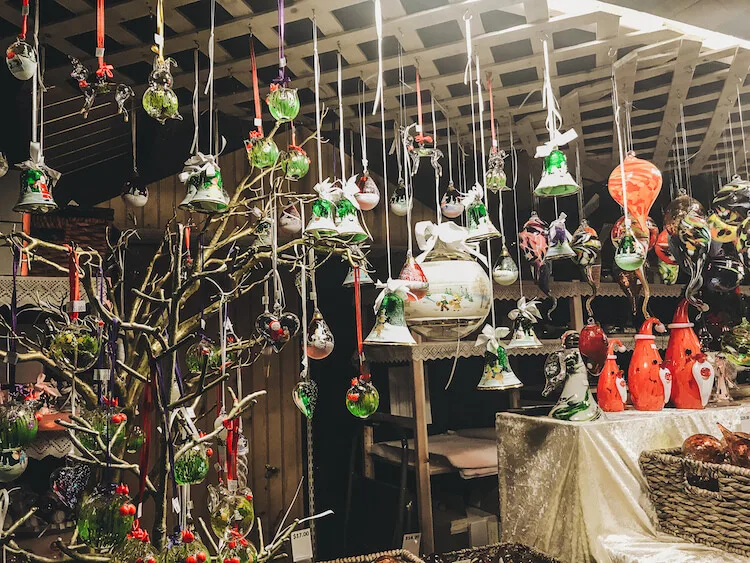 5. A Grand Avenue Christmas at the Pabst Mansion
Enjoy the stunning mansion completely decked out for the holiday season. Built in 1892, learn about the history of the Pabst family that occupied it and this mansion's role in Milwaukee history, all while admiring the classic holiday décor.
Grand Avenue Christmas 2019 Dates & Times: November 16, 2019-January 6, 2020. Check their website for their Christmas hours.
Pabst Mansion Address: 2000 W. Wisconsin Ave, Milwaukee, WI 53233
Cost: $12.50 for adults, $11.50 for seniors and military, and free for children 12 and under.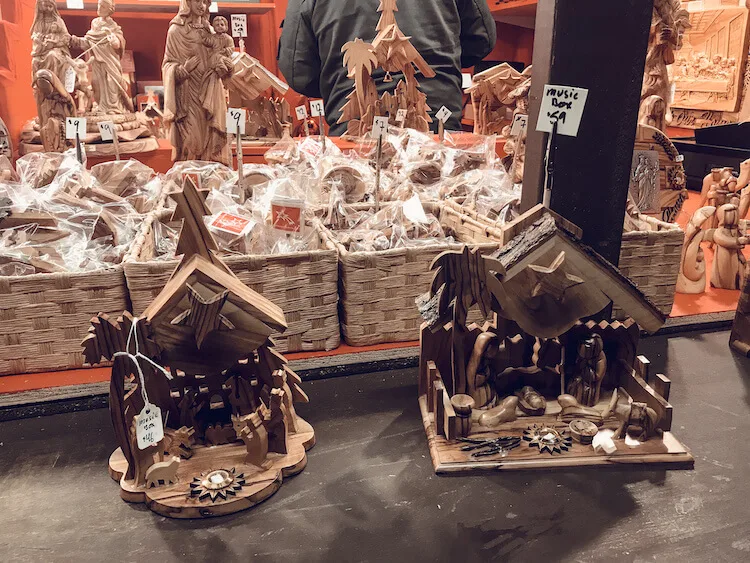 6. Jingle Bus Rides
All abroad the Jingle Bus! Tired of walking around in the freezing cold that is Milwaukee in winter? Take this 40-minute tour showing off Milwaukee's decorated streets and landmarks.
Jingle Bus Rides 2019 Dates & Times: November 16-December 30, 2019. Thursdays-Sundays 6-8:20 pm.
Jingle Bus Rides Address: Plankinton Clover Apartments, 161 W. Wisconsin Ave, Milwaukee, WI 53203
Cost: $2 cash only!
7. Milwaukee Theatre Christmas Shows
There are so many awesome shows that happen around Christmas that you'll want to go see for yourself! From the traditional Nutcracker to the moving gospel play Black Nativity there is so much to love about the theatre around Christmas in Milwaukee.
Check the Milwaukee Theatre website for ticket prices, theatre addresses, and for dates and times for their many shows!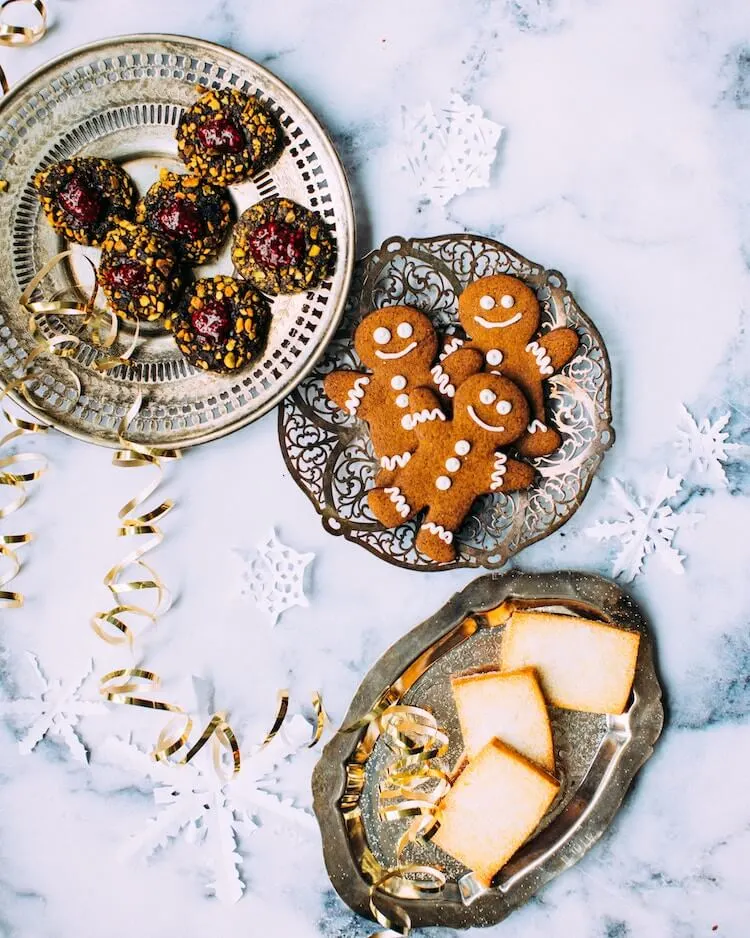 8. Christmas Around Milwaukee Bakery Bus
Who doesn't love the food that surrounds the holidays, right? And this bus will have your belly full and heart happy with a 3-hour tour of holiday cookies, candies, and pastries from Milwaukee's best bakeries!
Christmas Around Milwaukee Bakery Bus Dates & Times: Most Fridays, Saturdays, and Sundays in December at various times throughout the day. Check times and book here!
Christmas Around Milwaukee Meeting Point Address: Ambassador Hotel, 2308 W. Wisconsin Ave, Milwaukee, WI 53233
Cost: $70 for an adult, children 8-15 years old is $35, and children under 8 are free.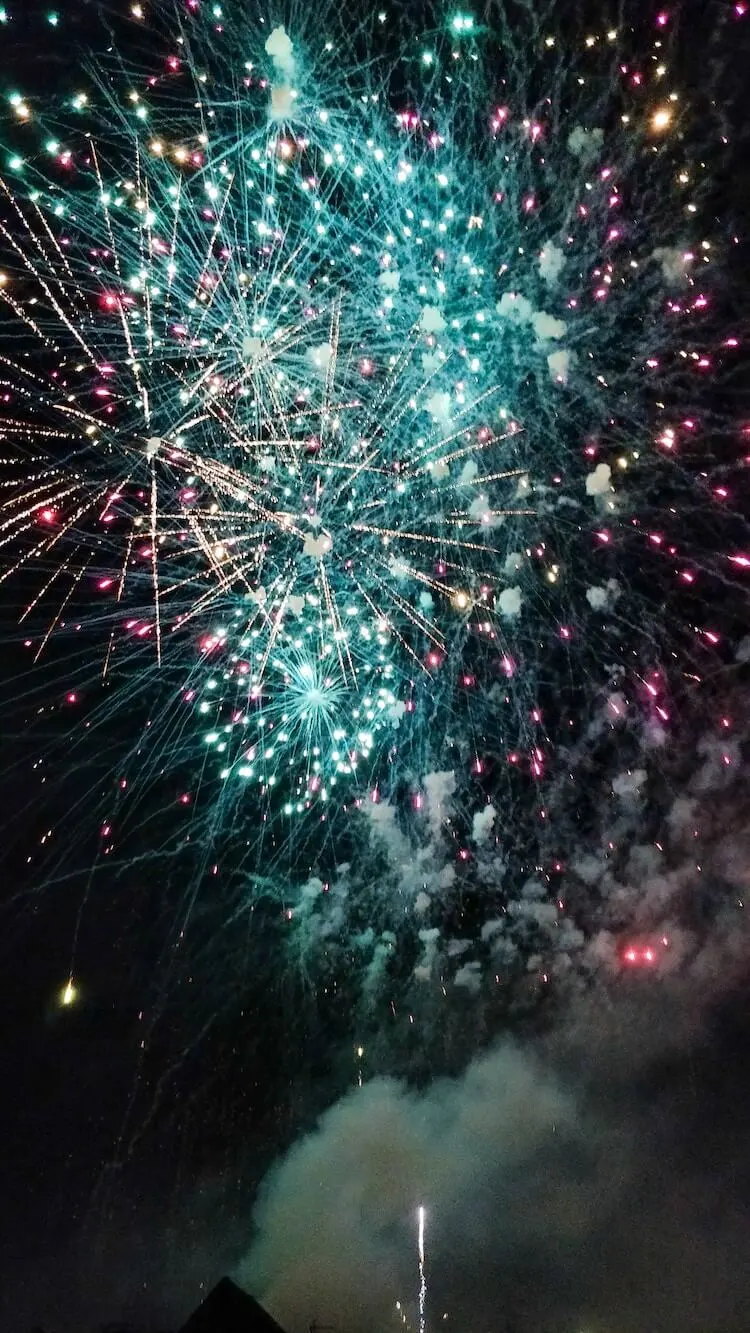 Getting to Milwaukee for Christmas
The best way to get to Milwaukee is flying. There are plenty of flights that fly into the Milwaukee airport daily. We can usually get a direct flight from Cleveland to Milwaukee thanks to Southwest, but you can also fly into Chicago and drive up or find flights with a quick layover to Milwaukee.
For flights going to Milwaukee, we love checking Skyscanner. It combines many airlines and finds the real best deal. You can also set up alerts to find out when the price drops so you can book!
Milwaukee is also drivable from many cities and states in the surrounding area including Illinois, Ohio, Indiana, etc.
Get a quote for your flight to Milwaukee here!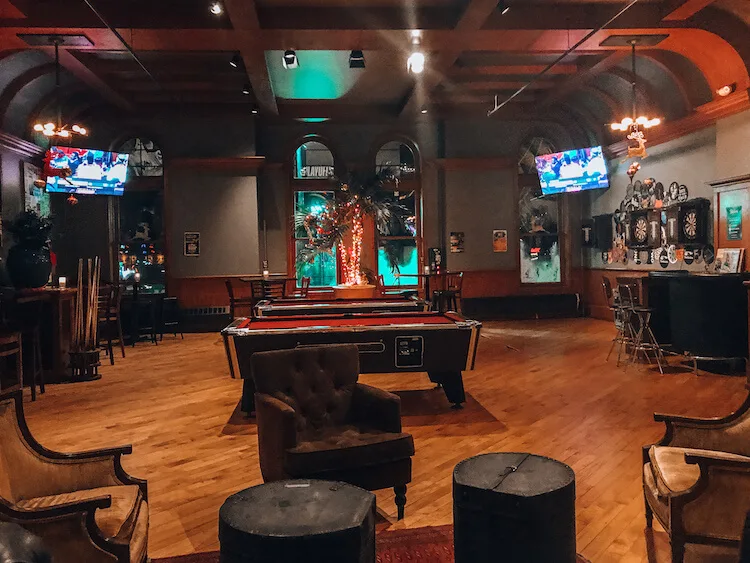 Getting Around Milwaukee
Once you get to Milwaukee, one of the best ways to get around is by renting a car. We love RentalCars.com for car rentals as it has great deals!
Milwaukee also has plenty of Uber and Lyfts, for getting around, although it can add up. There is also the bus system around Milwaukee, a Streetcar that'll take you around Milwaukee's downtown area, and, of course, you can certainly walk around and see the sites!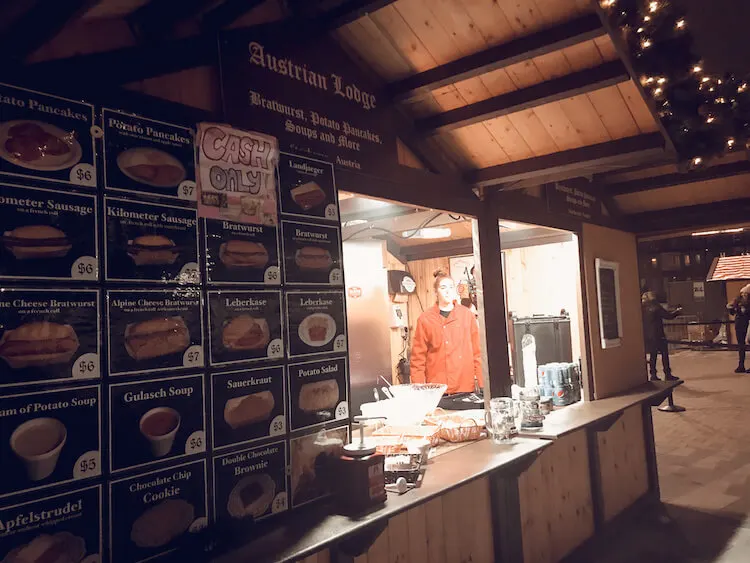 Additional Tips for Visiting Milwaukee Around Christmas
Here are some extra tips for visiting Milwaukee around the holidays:
If renting a car, definitely get 4-wheel drive just in case if it snows. If you aren't an experienced driver in snow, definitely take it slow and get an SUV.
Enjoy the downtown area of Milwaukee! We absolutely love the Third Ward for its cozy breweries, adorable boutique shops, and delicious restaurants!
Milwaukee is a beer lover's haven! Definitely test out the beer, and perhaps go on a brewery tour!
A holiday in Milwaukee is always a fun time! Whether you want to enjoy the magical Christmas markets, stuff your face with pastries or cheese, or admire Christmas lights, Milwaukee is the place to be for the holiday season!
Would you visit Milwaukee for Christmastime? What would you love to do most? Let us know in the comments!
Want more US city guides? Check these out:
Pin it here!