Some posts on this site contain affiliate links, meaning if you book or buy something through one of these links, I may earn a small commission (at no additional cost to you!). Read the full disclosure policy here.
---
How much does a trip to Belize cost?
If you're visiting this Central American country anytime soon, you're likely pondering this very question. Luckily, after having just returned from a week in Belize we have all of the tips and details for you!
Belize is an incredible country to visit, whether for a honeymoon trip or as a getaway with your friends! But before you pack your bags, you'll definitely want to know how much a vacation in Belize costs.
And as a former CPA, I love to make travel budgets! So for the ultimate Belize budget, find out more below!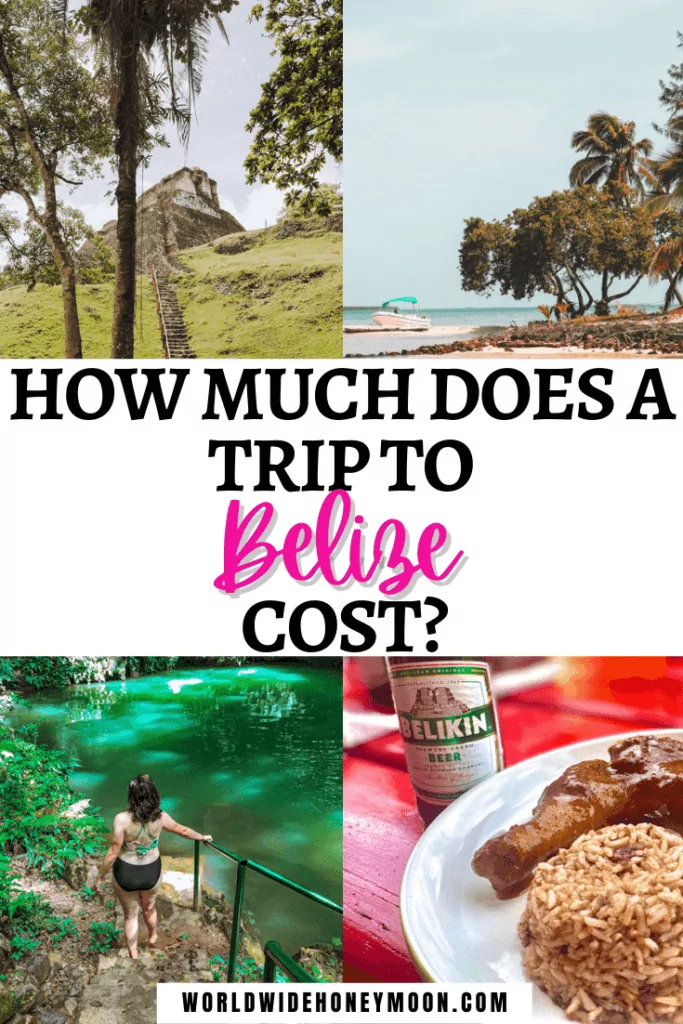 How Much Does a Trip to Belize Cost?
To determine the cost of a Belize vacation, we break the budget down into categories like getting there, hotels, activities, food, and more. Plus, we even reveal how much we spent for full transparency!
Cost of Trip to Belize Factors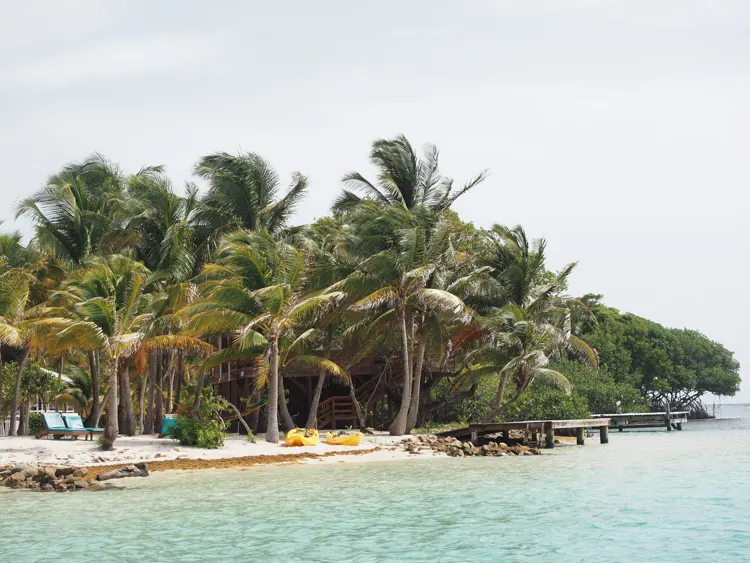 Before we dive into the trip to Belize cost, here are some factors to consider when planning your trip budget:
Currency: Belizean Dollar. This converts to $0.50 USD per Belizean dollar or 2 Belizean dollars per $1 USD. Many places do actually take USD too, so you don't always need to get Belizean currency out.
Time Of Year Matters: Yes, there is a rainy and dry season in Belize. Basically, from December-May it is the dry season, and June-November is the rainy season. Expect cheaper prices during the rainy season as it is a less popular time to visit. However, we visited Hopkins, Belize in the middle of the rainy season and didn't even notice! Rainy season is perfect for Belize on a budget!
2021 Factors: Be sure to budget for testing before your trip and before your return flight home. Our hotel took care of our pre-departure to the US testing for $75 per person. However, it can be around $150 per person for tests in the US to get there.
Cost of Belize Vacation Factor #1: Getting to Belize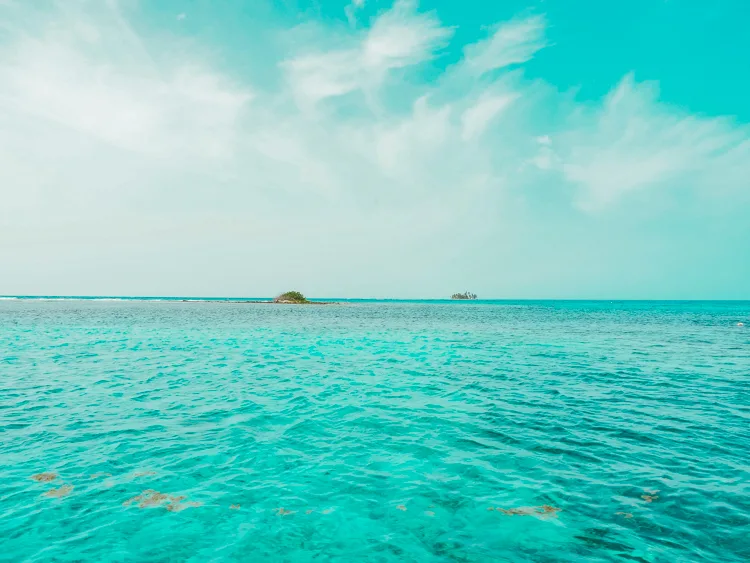 First and foremost, a huge thing you'll need to account for in your trip to Belize cost is how to get there.
For the most part, flying is the easiest way to get to Belize. And, depending on when you fly, you can actually get some good deals!
Delta, United, American, Alaska, and even Southwest fly to Belize City's airport, so finding flights should be fairly easy. From a mid-sized city, you can expect to pay around $450-600 per person for a round-trip flight.
For larger cities, like NYC, you can even pay as low as $370-450 per person round-trip.
This is also a great opportunity to use points! For example, you can book flights using American Airline points, and you can find deals for as low as 20,000 points per person, round-trip! All you'd have to pay is taxes and fees (around $80 per person).
Pro-tip: Check Skyscanner for deals and book when the price drops if you aren't travel hacking!
Total Cost of Flights to Belize: $80-600 per person, round-trip depending on the departure airport and if you use points or not!
Belize Cost #2: Getting Around Belize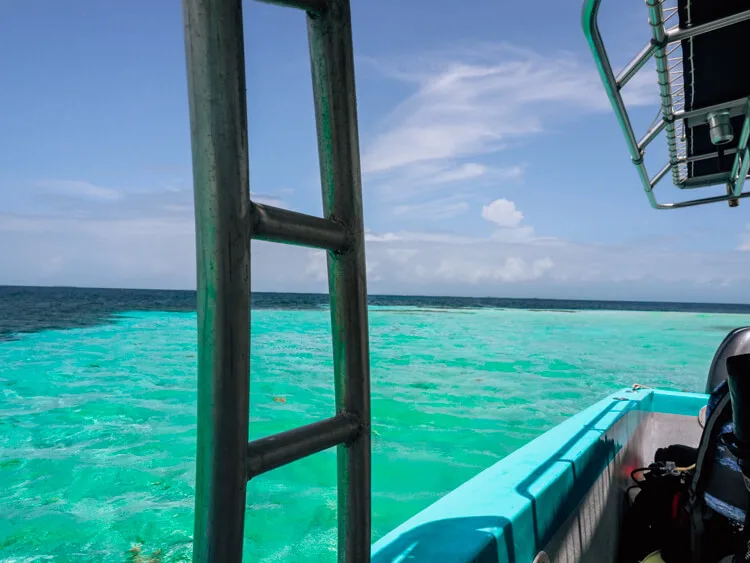 Now, most people don't tend to stay in Belize City for long. It is where the main international airport is located, but it isn't a popular tourist destination.
Instead, they head to places like San Pedro on Ambergris Caye for beach time, San Ignacio for jungle adventures, and Placencia and Hopkins for beaches and jungles.
To get to these places, here are a few options and costs:
Flying: You could fly airlines like Tropic Air or Maya Island Air to your destination. These flights are typically between 15-25 minutes long and cost between $50-100 per person, each way. Check Skyscanner for flights!
Shuttle: If you have a specific resort that you're staying in, you can arrange transportation with them to get you from the airport to your hotel. We did this for $150 per person, round-trip to our hotel in Hopkins. If your hotel doesn't offer pickup, you can get an airport shuttle starting at $60-200 per person, each way.
Rental Car: You could hire a car for your time in Belize, and this could cost around $50-60 per day. Be sure to also budget for gas, parking, etc. as needed. Check rental car prices here!
Ferry: If you are staying in Caye Caulker or San Pedro, then you can take the Belize Express Water Taxi to your destination. This costs between $31.50-51.50 per person, round-trip depending on whether you're going to Caye Caulker or San Pedro. Don't forget to factor in the cost of getting to the ferry too. It is $25 per couple, and $5 for each additional person.
Total Cost of Getting Around Belize: $44-400 per person round-trip depending on your destination and how you choose to get there.
How Much Do Hotels Cost in Belize?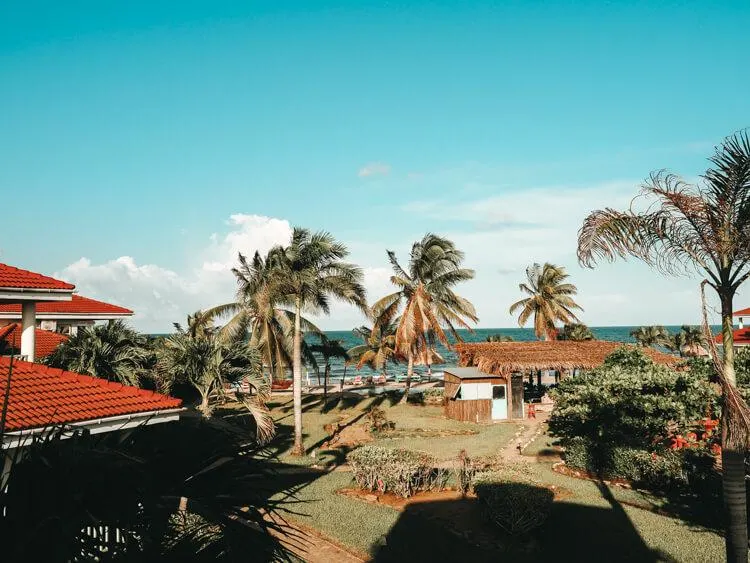 Of all of the factors in your Belize vacation cost, this will be the most variable.
For those visiting Belize on a budget, you've got hostels. Conversely, for honeymooners or luxury travelers, there are fancy hotels as well! Pretty much, there is a huge range, so I'll try to break it down for you!
Budget Hostels:
For those on a budget, here are some hostels in Belize to check out:
Mid-Range Hotels:
For each of these destinations, here are some great mid-range accommodations:
Luxury Hotels:
For a more luxurious trip, check out these hotels and prices:
PS- Many hotels offer deals like stay 5, pay 4 nights. We got a deal like this for our stay in Hopkins at Hopkins Bay Resort!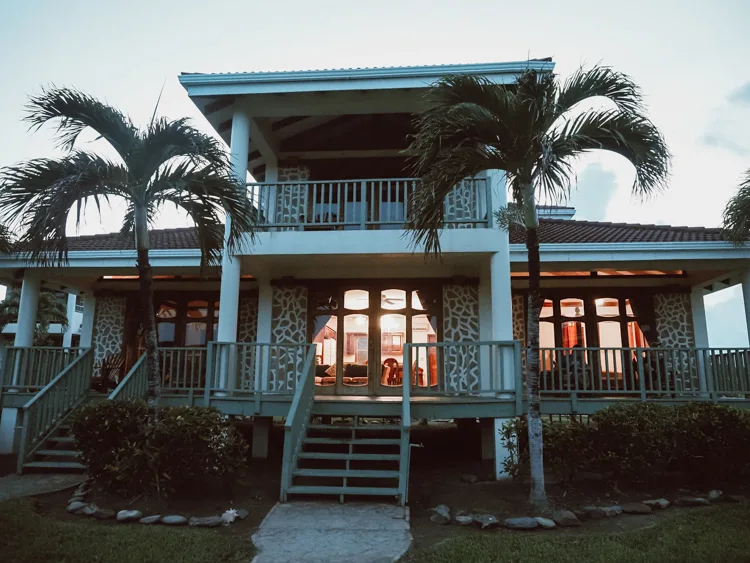 Total Cost of Hotels in Belize for a Week: Between $210-266 and $2,485 for two people depending on if you're staying in a hostel dorm, private room, or luxury hotel. Most people are in the mid-range price point at $1,225 for a week-long trip to Belize.
Trip to Belize Cost: Activities and Tours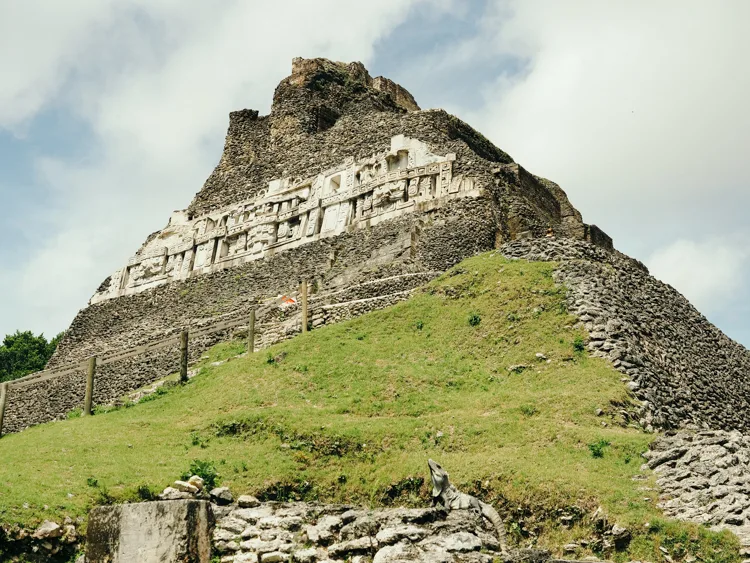 While it can be tempting, especially if you're in a beach town, to sit back and just enjoy the beach all week, Belize is a country full of adventure!
For starters, the Great Barrier Reef of Belize is the 2nd largest coral reef system in the world! This country also offers ziplining, river and cave tubing, and the chance to see Mayan ruins.
There are plenty of places to just chill by the beach. Belize, however, is a place to get out and explore!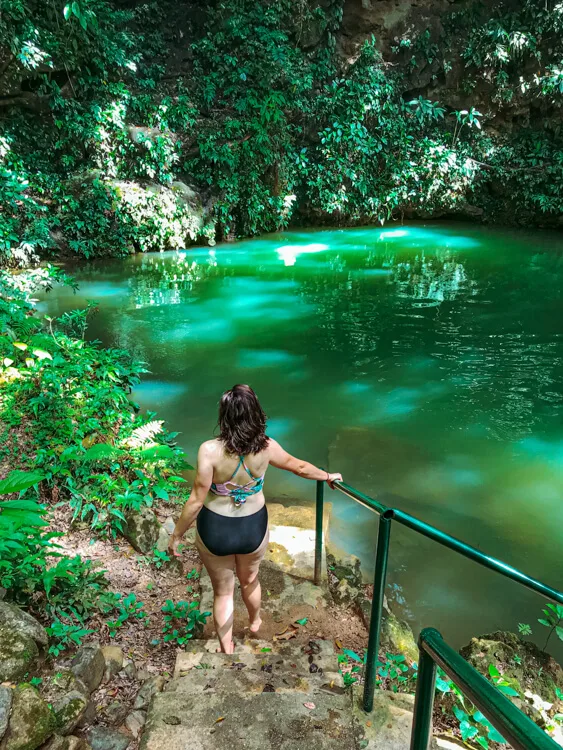 Here are some tours we took from Hopkins and their costs:
Xunantunich Mayan Ruins, Cave Tubing, and Blue Hole Swimming: $195 per person.
Great Barrier Reef Snorkeling: $100 per person.
Ziplining and River Tubing Tour: $195 per person.
However, there are plenty of tours around the country you could take all varying in cost. Most cost about $75-200 per person depending on the tour.
Belize cost of activities and tours: If you're staying here for a week, I recommend 3-4 tours. This would put you between $200-780 per person depending on the tour.
How Much is Food in Belize? Cost of Food in Belize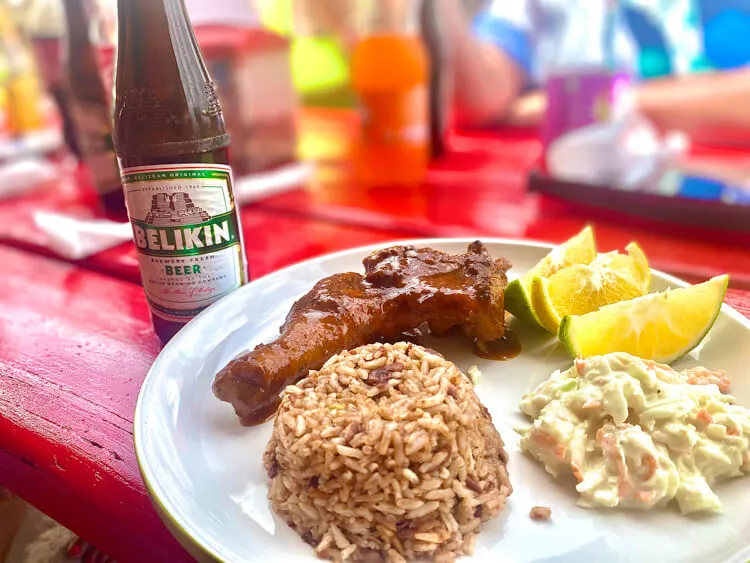 Alright, now it is time to talk about food! This can also vary immensely based upon where you're at, if you're eating street food or eating at a nice resort, etc.
For street food, you can get a tamale from a cart for $1 for breakfast, classic Belizean rice and beans for $5-10, and a quick dinner for $10-15.
As for drinking, beers purchased at the store are usually only $1-2 per beer!
However, in restaurants, expect to pay a bit more, especially for seafood items. For example, most places priced lobster dinners at $25. While this is significantly cheaper than in the US, it definitely isn't a cheap dinner.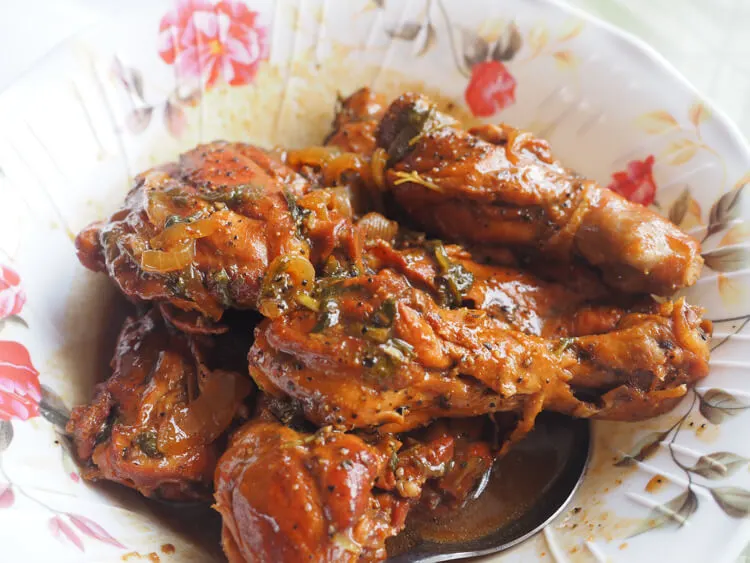 Drinks at the bar will also set you back closer to $5-7 per cocktail. Sometimes, though, you can get a 2 for 1 deal on happy hours!
Here is a quick example of a day's cost of eating in Belize:
Breakfast: $1 per person for breakfast tamales from a cart
Lunch: Belizean rice and beans for $10 per person
Dinner: Lobster dinner and a couple drinks for $40 per person
Total Day's Cost: $51 per person.
Cost of Food in Belize: We spent about $50-75 per person, per day on eating and drinking in Belize. So for a week, expect to pay around $350 per person. For those eating on a budget, budget just a little less. For those eating at nicer restaurants, $100 per person, per day is fair.
Other Belize Budget Costs: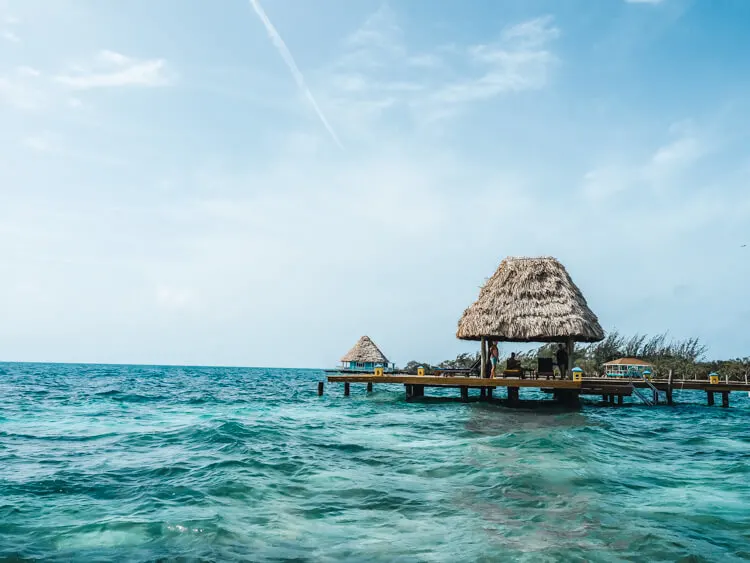 There are a few other things you'll want to budget for in your trip to Belize cost. Here are a few you'll need to know:
Travel Insurance: If you get sick or have an emergency, this is always a good idea. We always go with World Nomads and were covered at $75 per person for our trip to Belize.
Tipping: Don't forget to tip! Tipping isn't as huge as it is in the US, so 10-15% is a good idea for restaurants, bars, tour guides, and hotel staff. Save around an extra $100-200 per person for this.
Souvenirs: Want a keepsake from your time in Belize? Be sure to budget around $25-50 per person.
Extra: You just never know, so keeping a cushion is smart. I usually do $100 extra per person.
For more unexpected things to add to your budget, check out our hidden costs of travel article!
Want to know what to pack for Belize? Check out our packing guide!
So… How Much Does a Trip to Belize Cost?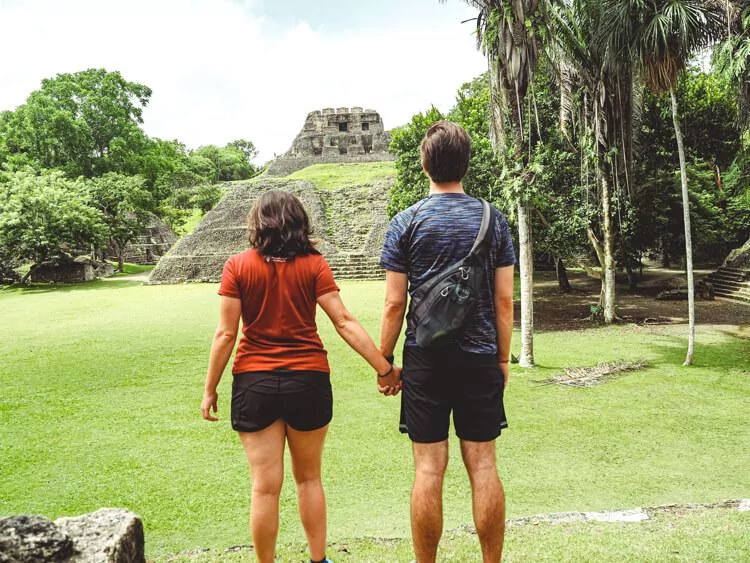 Alright, we've broken down the different aspects of your Belize budget. So, how much does a trip to Belize cost? Between $1,100 and $5,400 per person depending on your travel style for a week. However, for mid-range travelers, expect your Belize travel cost to be around $2,000-2,600 per person.
How much does a Belize trip for two cost? Between $2,200 and $8,200. Again, this fully depends upon your travel style. Most will fall in the middle around $3-5,000 per couple.
How Much Did Our Trip to Belize Cost?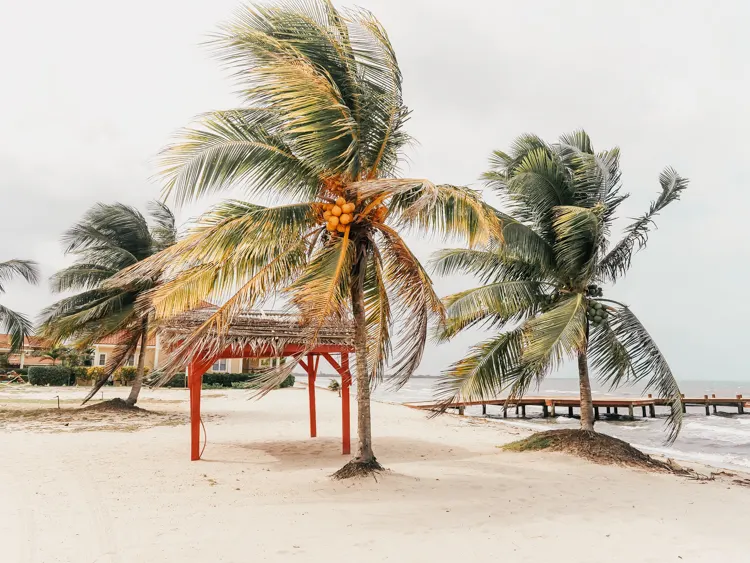 Alright, for full transparency, we like to give you our travel costs for Belize.
As far as getting there, we used a combination of points and cash, as we had an airline credit. Therefore, our flights were around $700 round-trip for two people.
We also just stayed at Hopkins Bay Resort the whole time and did day trips, which made our trip easier! So we arranged ground transportation from the airport to the resort through our hotel for $150 per person round-trip.
Our hotel for the week (we ended up staying there for 6 nights) was $899 for the two of us. This is because 1) we did the stay 5, pay 4 deal so we got a free night, and 2) we went with 4 other people, got the 3-bedroom villa, and split the cost. It was a great deal!
Our tours, as mentioned above, cost us about $490 per person, or $980 total during our trip. We also spent around $900 for the two of us for food and drinks during the trip.
Lastly, we paid $150 for travel insurance, about $300 in tips, $50 on souvenirs, and added $200 that we really didn't use for extra cushion.
How much did our trip to Belize cost? Right around $4,300 for our trip to Belize for two people on a mid-range budget! This totals to $2,150 per person.
So is Belize expensive? I definitely don't think so! Sure, it isn't as cheap as say Vietnam or even Peru, but it certainly isn't as expensive as a trip to Paris or South Africa.
Basically, Belize is a great mid-range travelers destination! Would you visit Belize?
Want more budget breakdown articles? Check these out:
Want more Central American/Caribbean content? Check these out!
Pin it here!