Some posts on this site contain affiliate links, meaning if you book or buy something through one of these links, I may earn a small commission (at no additional cost to you!). Read the full disclosure policy here.
---
Peru is one of our all-time favorite travel destinations. There is the stunning and colorful Rainbow Mountain, enticing and intriguing Sacred Valley and Machu Picchu, awe-inspiring wonders of the Amazon Rainforest, and the cities of Lima and Cusco are full of fun! But…as lovely as that all sounds, how much does a trip to Peru cost?
When we sat down to start planning our 10-day trip, we were pondering the price of travel to Peru as well. We knew we had the exchange rate advantage (1 Peruvian Sol is $0.30), but how much would flights, hotels, excursions, and so on cost?
If you are currently wondering the same thing, we have a great Peru travel budget to copy for your own vacation!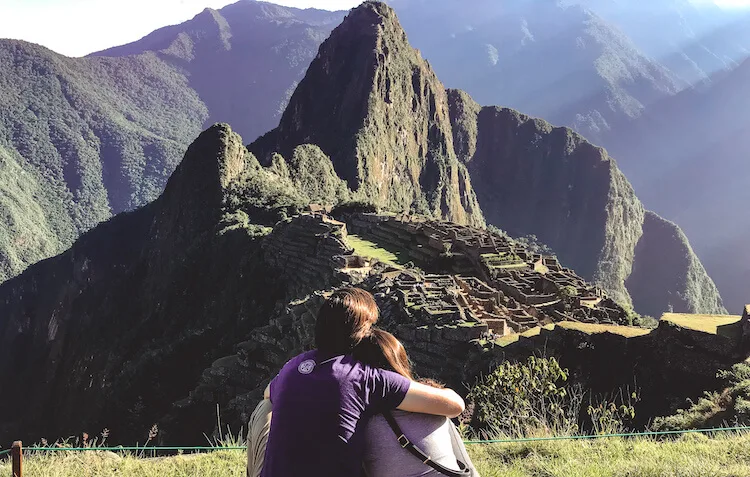 Ultimate Guide: Trip to Peru Cost
Cheap Flights to Peru
If you live in the US, you'll notice that flights to and from the main international airport in Peru, Lima Jorge Chavez International Airport, are actually fairly inexpensive. By using our favorite flight search engine, Skyscanner, costs from our hometown of Cleveland to Lima are as little as $700 or less round-trip per person.
If you live in a larger city like Chicago, Miami, or New York, you can score flights under $400 per person round-trip! In Miami, you can even get flights under $300 thanks to Avianca and LATAM having direct flights to and from Lima!
You get the picture that if you are concerned about the cost of flying to Peru, it is actually fairly affordable, depending on the city you live in or are flying out of.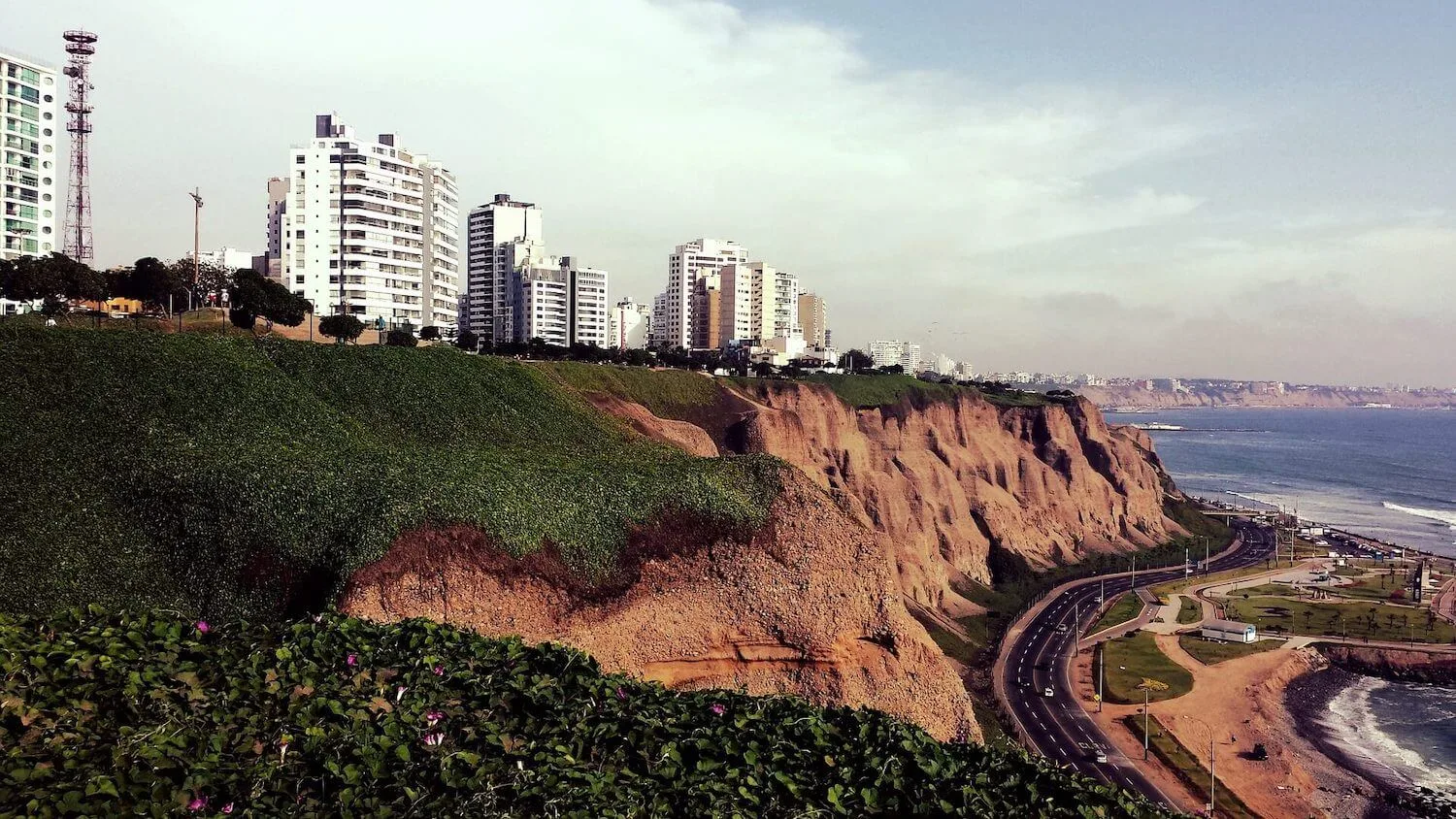 However, if you can't find a good deal, or have the miles to burn, I highly recommend travel hacking your flights there. American Airlines have flights at 17,500 miles for a one-way to Lima or 35,000 miles for a round-trip flight. United also has good deals at around 60,000 points for a round-trip flight to Lima.
Once you're in Peru, flight prices are inexpensive when flying to places like Puerto Maldonado for the Amazon, or Cusco. Direct flights between cities are under $100 per flight thanks to LATAM and Peruvian Airlines. Our costs were around $150 for each of us to fly from Lima to Puerto Maldonado to Cusco to Lima.
Total Peru flight costs: Between $200 (if travel hacking) and $900 including flights around the country per person.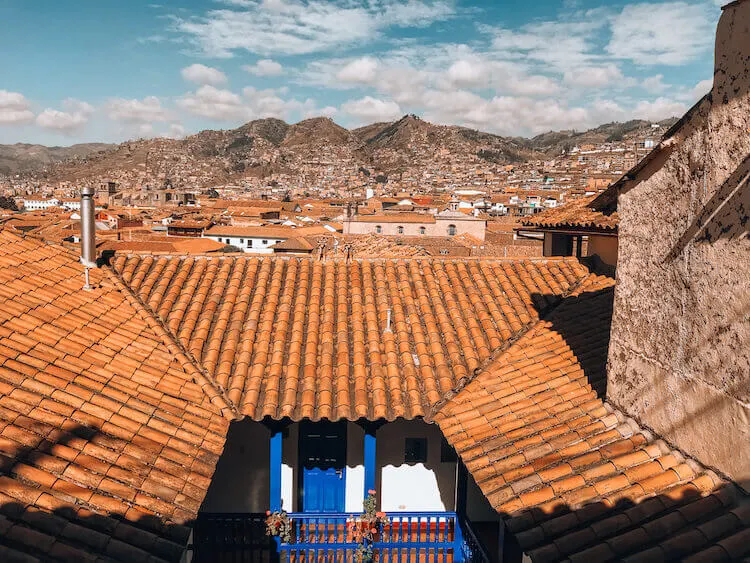 Cost of Hotels in Peru
A Peru travel cost that can be considered reasonable is hotels. You can certainly go super-budget and do hostels, which cost around $10 for a dorm in Lima and Cusco or $25 for a private room.
If you'd rather do hotels and have a mid-range budget, some great hotels that we chose to stay at include:
Lima-IFE Boutique Hotel. This is in the heart of Miraflores with all the comforts of home, including a delicious free breakfast and lovely courtyard!
Cusco- Rumi Wasi. Perhaps one of our favorite boutique hotels we've stayed at (aside from lodges in the Amazon and South Africa), this building is built on ancient Incan and colonial stones with gorgeous rooms and lovely views of Cusco from the hotel balcony.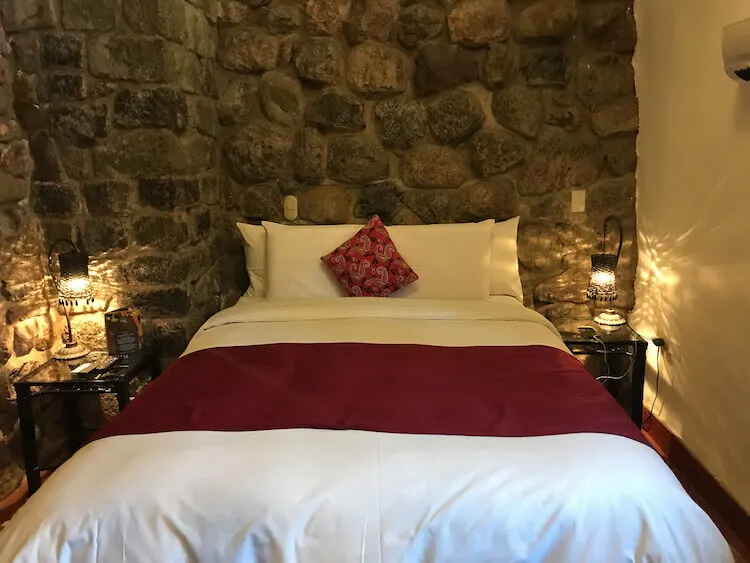 For other destinations in Peru like Urubamba, Ica, and Puno, costs for hotels are around $50-75 per night. Hostels in Urubamba, Ica, and Puno are around $5-10 for dorms and $18-35 for private rooms.
The total cost of hotels in Peru: $10 per person per night for hostel dorms, $25 for private rooms in hostels, and $75 for mid-range hotels per night.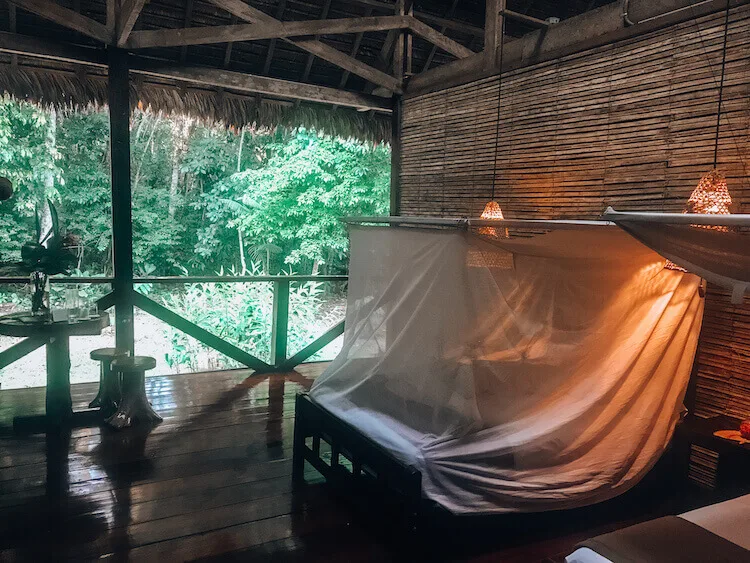 Amazon Rainforest Lodge Costs in Peru
While this would partially count as a hotel and part activity, I made this its own category, because while not everyone does go to the Amazon Rainforest in Peru, it was actually the highlight of our whole trip! I 100% recommend visiting and immersing yourself in nature, spot wild howler monkeys, get up close and personal with macaws, and perhaps spot a jaguar!
The crazy part about visiting the Amazon Rainforest is that it can be super cheap to wildly expensive!
If you're looking to save money, Ecoaventuras Amazonicas is a great jumping off lodge to the Amazon, being only 40 minutes from the airport in Puerto Maldonado, and it is only about $25 per night! Again, this is more hostel-style with dorms, but if you're really tight on a budget, this definitely works!
If you'd like to live a little more luxuriously, or you love to splurge sometimes, the best Amazon tour in Peru is hands down the Tambopata Research Center in the Tambopata National Reserve. Far off the beaten path and deep into the rainforest, you're likely to spot many animals. And the lodge itself is incredibly stunning! They also only have 3 walls in your room- meaning you have an open wall to hear the sounds of the jungle at night. I can't recommend it enough.
The cost for this lodge is around $830 per night. Yes, it looks expensive, but it does include all food, activities, and transportation to/from the airport in Puerto Maldonado! It was totally worth it in our book- I mean how often do you get to travel to the Amazon Rainforest after all?
Total cost for an Amazon Rainforest lodge in Peru: Between $75-$2,490 (if staying for 3 nights).
Check out reviews and book the Tambopata Research Center on TripAdvisor | Booking.com
Read reviews and book Ecoaventuras Amazonicas on TripAdvisor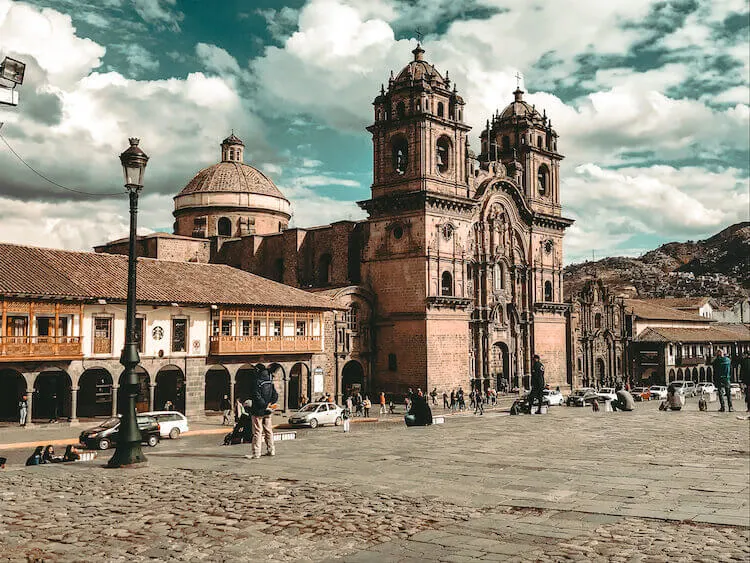 Cost of Activities in Peru
While you're in Peru, chances are that you'll want to partake in a few day trips and tours. And while that can range from a food tour in Lima to an all-out Inca Trail Trek, these costs can vary incredibly. They also vary whether you book online or just book while there.
We booked most of our excursions and activities online and, while it can be more expensive, we liked knowing that it was all arranged and we wouldn't miss out on the activities we wanted to partake in. Our costs included the following:
In total, we spent about $903 per person or $1,806 for the two of us during our trip to Peru for day trips and activities.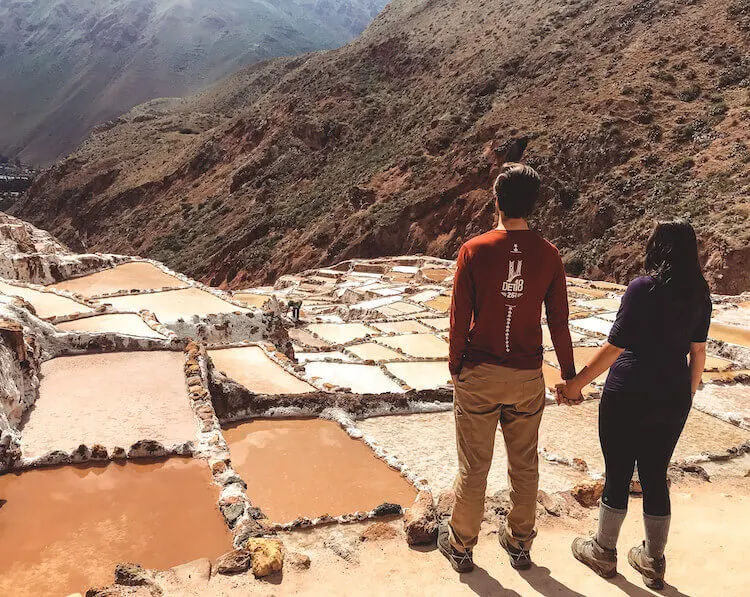 Those are certainly mid-range costs. You can opt for a cheaper Peru Machu Picchu tour for as little as $270 per person or $38 for Rainbow Mountain. However, our Machu Picchu and Sacred Valley tour was great for those who don't want to do a multi-day trek (or don't have time), included the hotel, and we got to Machu Picchu early to avoid the crowds.
The same holds true for our Rainbow Mountain tour as we were literally the first ones on the trail and beat the heavy crowds who go with the cheaper companies on our way down the mountain.
I would recommend all the tours that we did many times over, but if you are on a tighter budget, you could get by with around $328 per person for tours and activities.
The total cost of tours around Peru: $328-903 per person.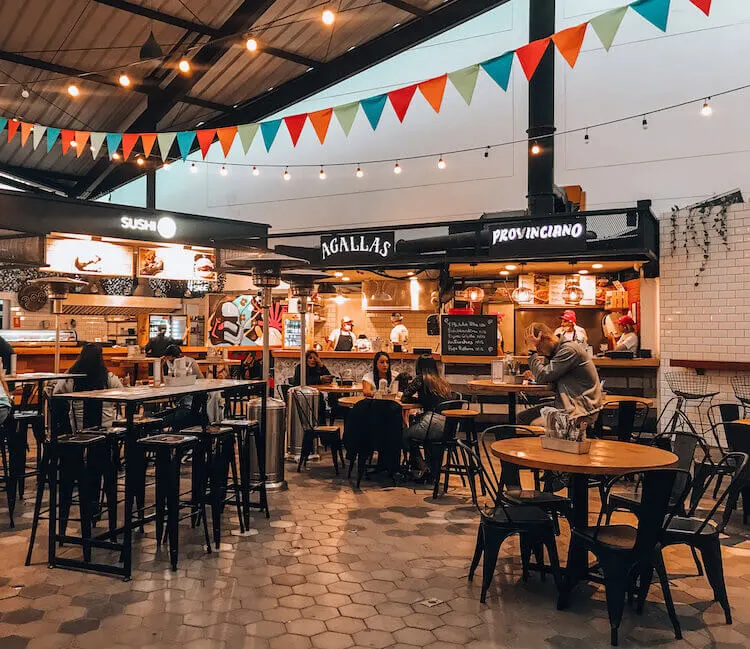 The Cost of Food and Beverages in Peru
If there is one thing to not be terribly concerned about price-wise, it is food in Peru. You can get delicious dinners in Peru for under $15 per person, beers or coffee for $2, and Pisco sours for $5.
Basically, you won't be spending a ton of money on eating and drinking in Peru, unless you plan to visit the fanciest restaurants across the country. We mostly stuck to mid-range restaurants, street food, and had one nice dinner at Gaston Por Acurio for our anniversary in Cusco.
The total cost of food and beverage in Peru: We spent around $485 for eating and drinking our way around Peru, or $242.50 per person, or a little less than $25 per person, per day.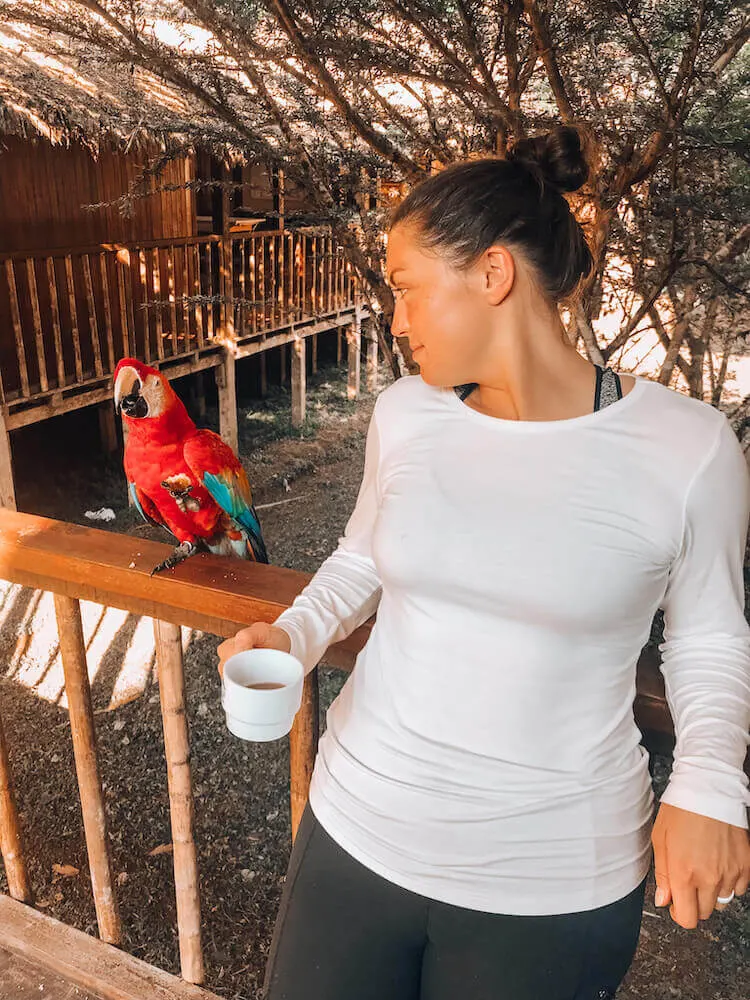 Don't Forget to Factor in Trip Insurance in Your Trip to Peru Cost!
Don't forget travel insurance! Whenever we travel internationally, we always get travel insurance. Our favorite is World Nomads. They have easy to understand quotes, several covered activities like trekking, hiking, and more, and they are fairly inexpensive! Get a quote for your trip to Peru here.
Depending on the plan, costs are around $86-156. We were on the lower end, as the Standard Plan covered our activities, we weren't renting a car, and the cost of the trip wasn't high enough for us to really think about getting the more expensive plan.
The total cost of travel insurance for Peru: Between $86-156 per person.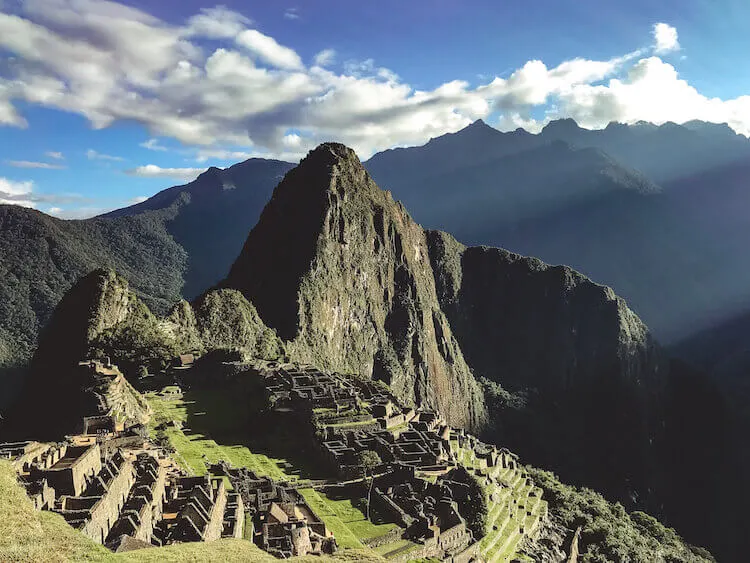 So, What is the Trip to Peru Cost for 10 Days?
Planning a trip to Peru can be a struggle when it comes to determining what to pack, what time of year to go, where to go, which souvenirs to bring home, and more, but when it comes to creating a budget, the total costs are around $1,000 for a single person going and travel hacking, staying in hostels, doing inexpensive tours, and staying cheaply in the Amazon Rainforest. As a couple, this would be around $2,000 for 10 days in Peru.
For those who have a higher budget, expect to pay around $5,200 on a more mid-range end if you are a solo traveler staying in mid-range hotels, visiting Tambopata Research Center, and doing the more expensive tours around Peru. As a couple, this cost is around $7,400.
As far as our budget goes, we ended up spending around $5,800 during our trip to Peru for the two of us. We travel hacked our flights down to a cheap cost, stayed at those hotels above, did the more expensive tours, and stayed at the Tambopata Research Center.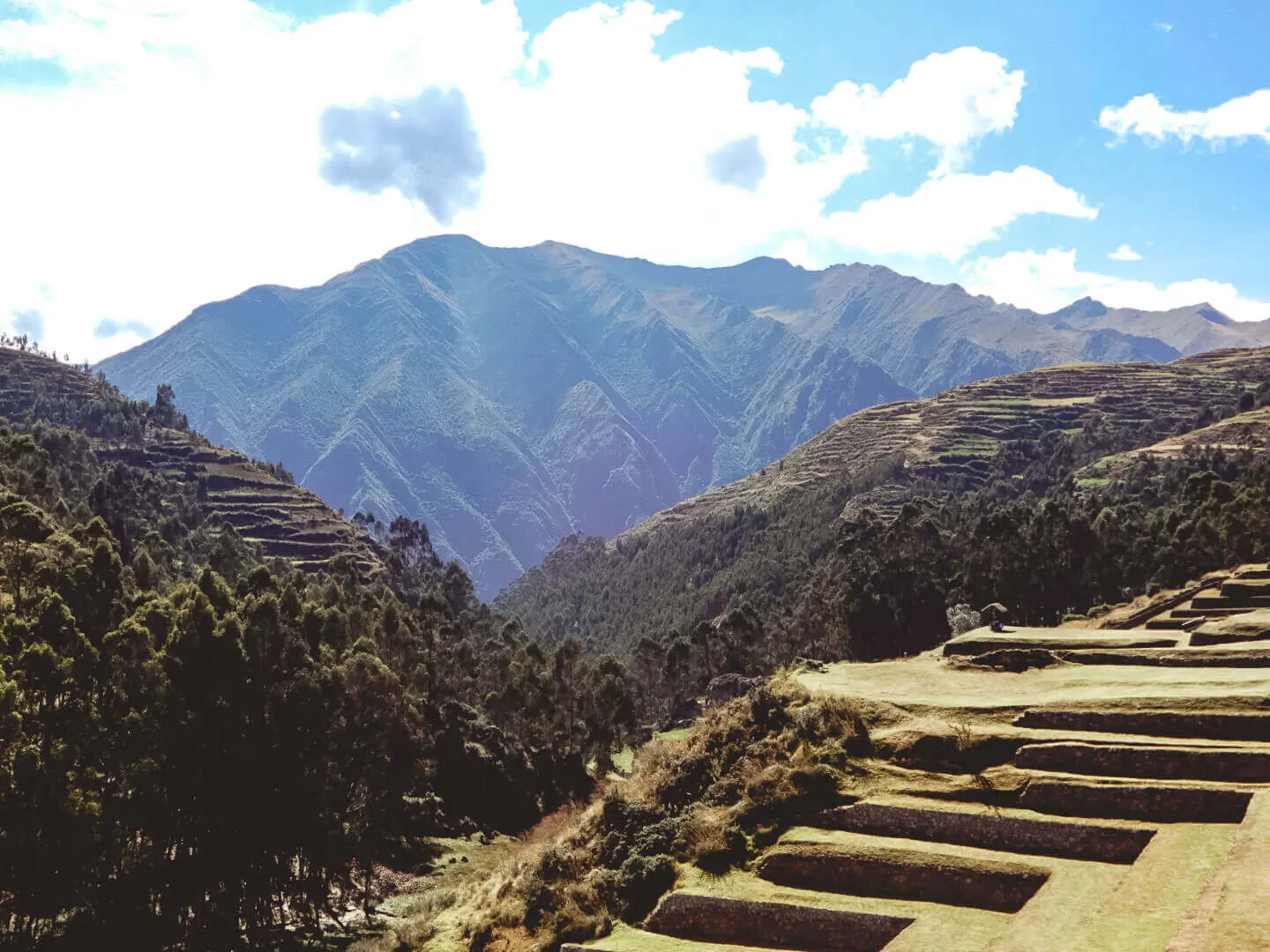 When it comes to traveling in Peru, it can range significantly as far as budgeting goes. So whether you are a budget backpacker or a couple with a mid-range budget, if you have 10 days, here is a great idea for Peru travel costs!
Off to Peru soon? Do you agree with this budget? What else would you add? Let us know in the comments!
Planning a Peru honeymoon? Check out our ultimate Peru honeymoon guide!
Want more budget tips? Check out these posts:
Love this post or want to save for later? Pin it here!