Some posts on this site contain affiliate links, meaning if you book or buy something through one of these links, I may earn a small commission (at no additional cost to you!). Read the full disclosure policy here.
---
How much does a Thailand honeymoon cost? We've got you covered when it comes to creating the perfect Thailand travel budget!
Who says you have to break your honeymoon in Thailand budget to stay in luxury? With wedding planning underway, I'm sure you've noticed that you mention "wedding" and somewhere the price doubles. It's easy to feel disheartened. But you shouldn't have to give up your dream honeymoon! Did you know you could live luxuriously in Thailand for 10 days for about the average honeymoon budget? Did you also know that you can shave that down even more if you've got miles to spare? Here's how to turn your dream Thailand honeymoon into a reality. Check out the real Thailand honeymoon cost here!
Chris and I are so excited to share this with you, as we spent around 10 days in Thailand during our honeymoon to Southeast Asia for 3 weeks and are happy to report how much we actually spent on our hotels, food, and excursions below. But the first thing to note is that while Thailand is a tourism hot spot around the world, with the exchange rate being only $0.03 per Thai baht, you're in for a very inexpensive time over there.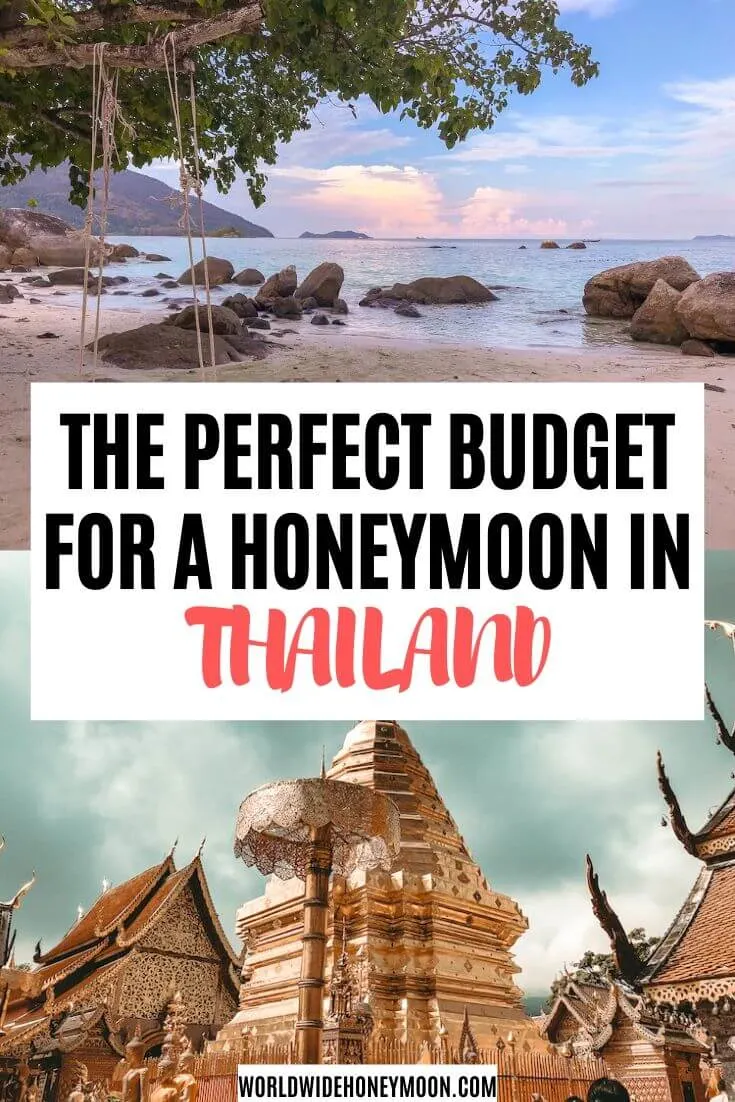 Getting There: Cost of Transportation in Your Thailand Trip Budget
Chris and I flew from Cleveland to Southeast Asia in business class using only miles and $60 each. That's it! We even managed to get a stopover in Seoul for a day and got to add another country to our list! But seriously, travel hacking is the number one way to save money on your flights over and even enable you to fly in luxury to start. EVA Airlines and ANA Airlines have some of the highest-rated business classes in the world and are readily available using United miles to redeem. Be sure to check out which cards you need, and why wedding planning is the perfect time to start travel hacking!
However, not everyone has the time or ability to begin travel hacking. In which case, I highly recommend searching for flights via Skyscanner. It truly gives you the best deal by combining various airlines (regardless of the alliance) to get you the real best flight. It also factors in discount airlines. I found flights from a smaller, US airport for a little less than $1,000 a person on any given month round-trip to Bangkok. However, if you live in a city like NYC, Washington, DC, Chicago, LA, or San Francisco, this could be cheaper.
For flights around Southeast Asia, luckily you'll have short flights and with Air Asia, you'll be able to fly cheaply at about $250 for the two of you.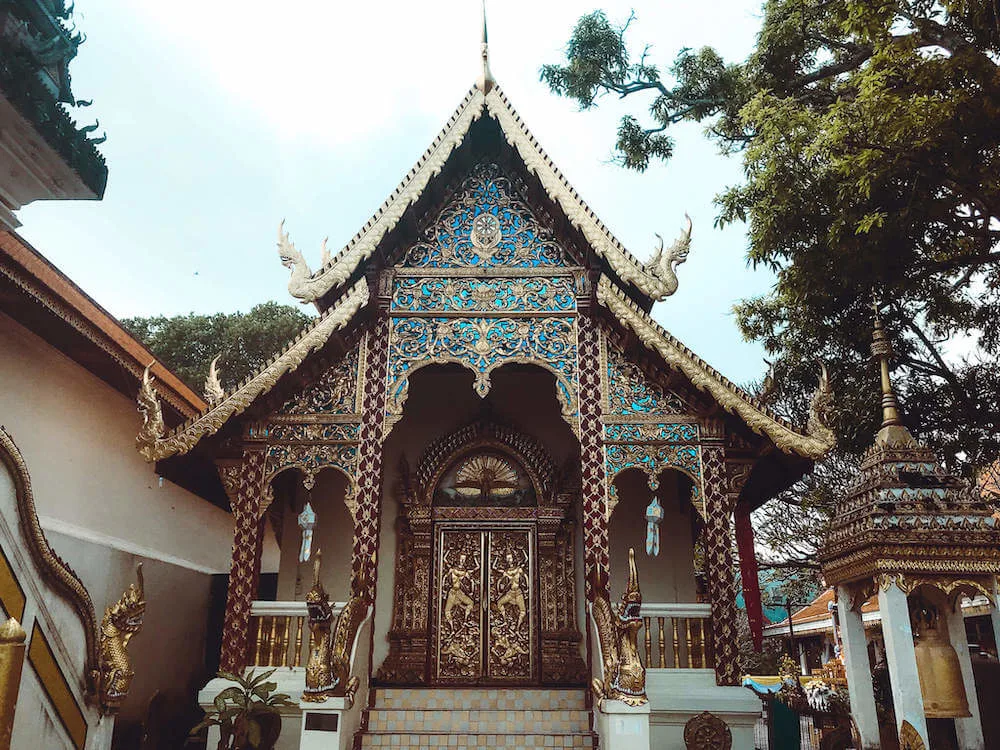 Thailand Honeymoon Cost: Hotels
You know how to save money on getting there, but what about accommodation on your honeymoon to Thailand? Luckily, once you're in Thailand, you learn quickly that it is a pretty affordable destination. Our itinerary, for instance, includes some of the best honeymoon destinations in Thailand, including a couple of nights in Bangkok, 4 nights in Chiang Mai in northern Thailand, and 4 nights in the relaxing and less touristy island of Koh Lipe in southern Thailand off of the Andaman coast.
To start in Bangkok, there is a wonderful boutique hotel called U Sukhumvit in the heart of all the action. It costs about $100 a night to stay there or about $200 in total. The next stop is Chiang Mai at the uber-luxurious Akrya Manor Chiang Mai hotel, complete with a gorgeous, rooftop pool, tasty free breakfast, and free rides to the night market.
Each room is also complete with a huge bathtub that is on your balcony with amazing views of the city or mountains, a pillow menu, and even a sleepy-time drink to ensure a great night's sleep. We also loved the "make your own" cocktail each evening. It is a bit pricier than some hotels at $200 a night, but with the quality of the accommodation, it would cost much more elsewhere.
It's the perfect spot to be in the best part of the city. It's walkable to the Old City, and its location in the trendy Nimman area ensures amazing food, coffee, and bars are close by! Be sure to check out Elephant Nature Park while you're there as well as hire a driver to take you to Doi Suthep.
And I can't tell you how hard I researched to find a great Thai beach or island that wasn't full of crazy parties or super crowded. We wanted to relax in this part of our Thailand honeymoon. And relax in luxury. So we booked with Ten Moons Lipe on Koh Lipe. This was located on the best beach, Sunrise Beach, and had the softest sand and best views. They also arranged for us to have our own boat to take us snorkeling for the day for only $40! It was a great find, and at $228.50 a night in paradise, I'd say it was well worth it.
The drinks and food at this resort were fantastic, and you can't beat waking up in a beach bungalow and running straight into the ocean in the morning. I guarantee you won't find deals that good at tons of other resorts around the world! And if you go in November, and avoid the holiday rush around Christmas, prices are cheaper, and the beach is much less crowded.
Now to be fair, as this was our honeymoon, we were more than willing to splurge on more luxurious hotels. If you are on a budget, it is easy to get hotels for as little as $20-40 per night! If you are willing to splurge a bit, then $100-200 per night is more reasonable.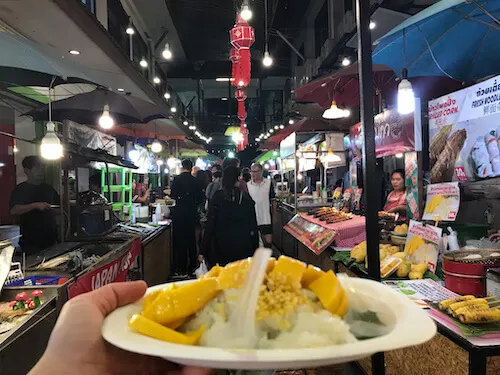 Cost of Food and Drinking For Your Thailand Travel Budget
As for food and beverages, I originally budgeted $1,500, but I highly doubt you'll hit that unless if you're eating at the finest establishments in each city. Rather, I would set the budget down to $400 in your Thailand travel budget because that is way more accurate as to what we spent. We didn't restrict ourselves either! We had a nice dinner or two, but lunch was so cheap at places where Khao Soi is only $1.50 and a Chang beer is $2. Breakfast was also included at each of these hotels, so that brought costs down further!
Excursions Included in the Thailand Honeymoon Cost
You'll want to explore some of the most romantic things to do in Thailand while there! What about snorkeling amongst the most amazing coral reefs in Thailand? What about feeding and hanging out with elephants and a cooking class in Chiang Mai? And lastly, you'll want to check out the markets in Bangkok. Be sure to budget about $550 for these activities in your Thailand honeymoon cost.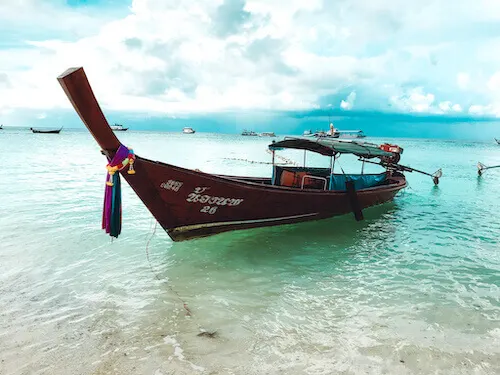 Lastly, Don't Forget Travel Insurance in Your Thailand Travel Budget!
Let's talk trip insurance. I used to never travel with it and was lucky enough to never need it. However, now I would never do something so stupid as traveling internationally without it. If you get sick, need to cancel your trip due to an emergency, or even your luggage was lost and you need it replaced, World Nomads has you covered. It's our favorite trip insurance to have and we get it before every trip. For as low as $150 for your trip for two people, you'd be covered!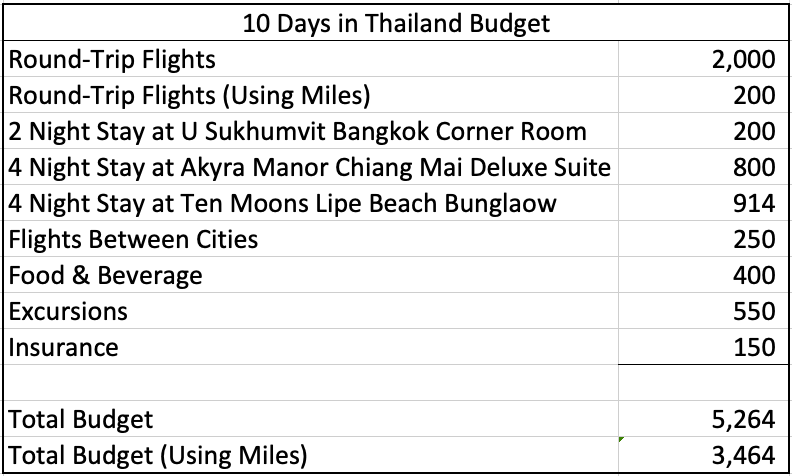 So how much does a Thailand honeymoon cost? Between $3,500-5,500 is plenty for 10 days in Thailand including flights, hotels, food, activities, and more!
How to Bring the Cost of a Thailand Honeymoon Down Further
If you have an even tighter budget than $3,500-$5,500, the easiest cost to bring down further is hotels. Nice hotel rooms can be found often under $50 per night, meaning you can have a comfortable honeymoon full of adventure and fun in the same destinations as these hotels instead for only $470. This brings the total down to $3,820 without points and $2,020 with points!
So there you have it, the perfect Thailand honeymoon budget broken down, and in luxury with staying in resorts that are much cheaper with our exchange rate advantage, and more! It truly is possible to see Thailand luxuriously and stay in budget whether you have around $2,000-5,000+ to spend on your Thailand honeymoon!
Want more budget guides? Check these posts out:
Love this or want to save for later? Pin it here!