Some posts on this site contain affiliate links, meaning if you book or buy something through one of these links, I may earn a small commission (at no additional cost to you!). Read the full disclosure policy here.
---
Is it just me or is there something exciting about creating a travel budget? Cue up the accountant jokes here. Okay, in all seriousness, creating a travel budget is exciting, simply because it means that you're about to take a crazy-cool vacation! So while you're of course factoring in flights and hotels in your budget, there are SO many costs that people forget to include or don't even think about while traveling. We're talking about the hidden costs of travel.
The trouble is most of these occur before you even arrive at your destination! So what are these hidden costs?
We're here to walk you through it, how to budget for them, and how to avoid some if possible.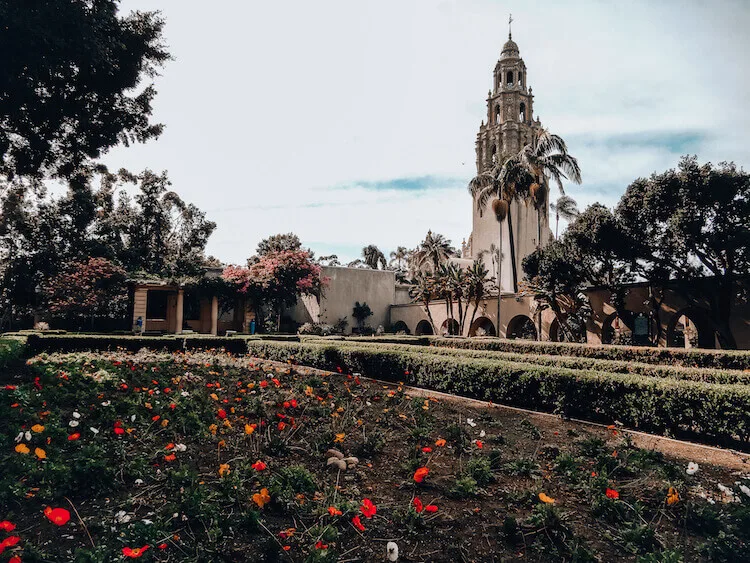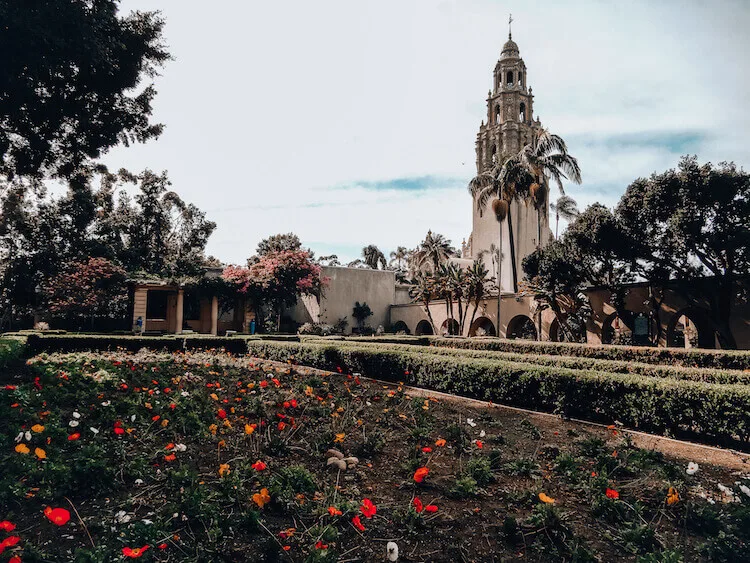 Hidden Costs of Travel Before You Leave for Your Trip
There are so many items that you should think about before leaving for your trip. For starters, did you remember to stop your mail while you're gone? What about making sure that you paid off all of your bills? We know we have to get work done prior to our trip, but you definitely need to ensure these costs below are taken care of ahead of time too.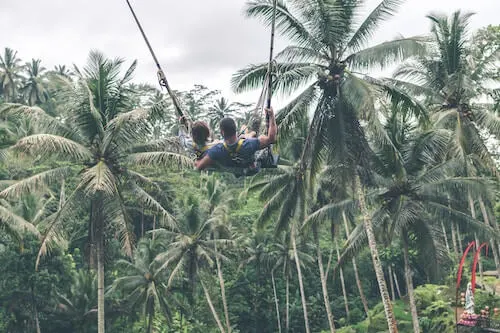 Vaccines/Travel Clinic Fees
If you plan to travel to more remote destinations across the globe, prepare to need some vaccines. These greatly depend on where you're going, how long you're staying, and how remote you'll actually be. The CDC has a great guide for each country on what to expect.
The downside to vaccines, medicines, and travel clinic visits are, as these are considered voluntary medical procedures, most insurance, at least in the US, doesn't cover it. So you're paying out of pocket for every expense you incur.
And some vaccines are pretty pricey. The rabies vaccine can cost upwards of $1,000+ for the series per person! For our trip to Peru, the cost for both of us to visit the Passport Health Travel Clinic and receive yellow fever and polio vaccines was quoted at $810! Ouch.
To prepare for this cost, call up your local travel clinic and get a quote. Also, check to see if your insurance miraculously covers the costs! Some vaccines, like hepatitis A, are considered routine these days and are typically covered if you get it at your general physician's office. Definitely check which vaccines you can get with your general physician prior to visiting a travel clinic as well.
The best way to avoid these costs is simply traveling to where you wouldn't need to get vaccines… but this means avoiding many places in Africa, South America, and Asia. And where is the fun in that? Luckily, a lot of vaccines are good for extended periods of time, meaning that you don't have to get them every time you travel.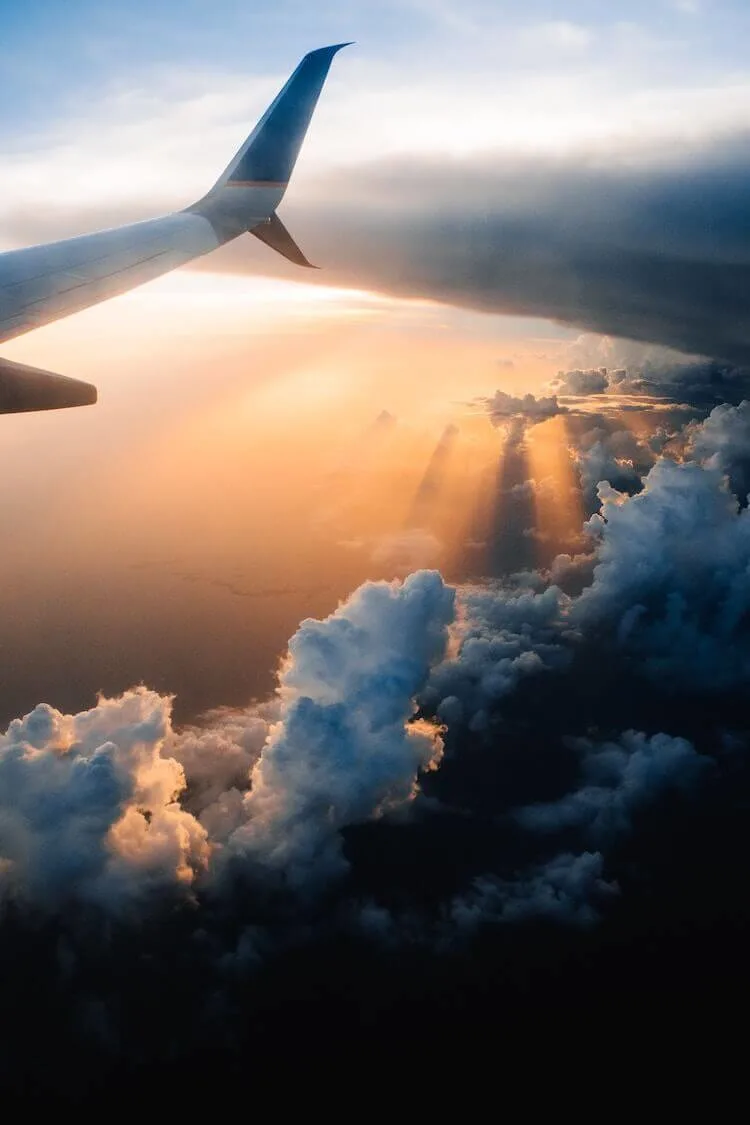 Visas/Passport
Luckily for US citizens, you don't always need to worry about this one. We are lucky enough that our passports get us into many countries visa-free. And even when we have to register to visit Europe starting in 2021, the fee is trivial and easy to get.
But there are some places, particularly for those who are traveling off the beaten path, where you need to factor in the time and cost of getting a visa. The best way to budget for this is to check the US Government's Travel website to see what the requirements are by country. Then, click on the country's requirements and see how to get a visa.
Don't forget about your passport too! Passports are only valid for 10 years, meaning you need to renew it before it expires. A lot of countries do not allow you to enter if your passport will expire in less than 6 months, so keep an eye on the expiration date, and budget a little extra if you need to either get a passport or to expedite shipping (check out the costs and how to renew here).
Again, no way of avoiding these unless 1) you don't leave the country for the passport, or 2) you don't travel to places where you need a visa.
Fuel surcharges
You see a great flight deal online and you go to book! Then, you see the total cost at the end and think, "WTF?!" As someone who books a lot of flights on points, seeing hundreds of dollars of fuel surcharges added to the end pretty much make using miles pointless.
Oh, fuel surcharges. Meant for nothing except to tack on more fees to an already expensive plane ticket. I'm not saying it wasn't originally meant to compensate for rising fuel costs, but when fuel costs dropped and these remained… it looks suspicious to me.
You should also note that not all airlines charge fuel surcharges. That's right. So the best thing you can do to avoid fuel surcharges on your flight tickets, whether paying cash or in miles, is to avoid booking on those airlines.
Note that I did NOT say to not fly those airlines. Just book on their alliance partner instead.
For example, British Airways is notorious for charging a ridiculous amount in fuel surcharges. Their alliance partner, American Airlines, however, does not. You could book your flight instead with American Airlines and still fly British Airways as they offer partner availability on their site.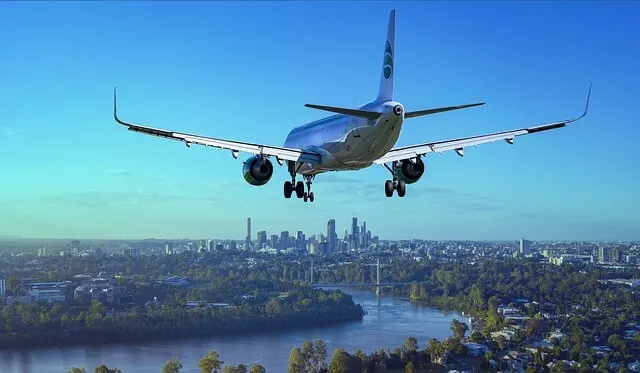 Flight taxes and fees
You may be able to avoid fuel surcharges, but you will always pay taxes. Even if you pay for your flights in miles, you still have to pay for taxes and fees. If you pay cash, these are included in the ticket price.
This isn't always a huge amount, though. For example, many flights in the US only charge about $5.60 per one-way flight in taxes for the September 11 Security Fee. That certainly isn't much, but something that you don't always anticipate, especially while booking with miles.
Also, some airports tend to charge extra fees as well, so be mindful of that.
The best way to budget for these is to check out flights close to the time you want to fly and start gauging how much those taxes and fees are. Also, as a rule of thumb, I typically budget around $100 per person for taxes and fees for traveling internationally while using miles and points.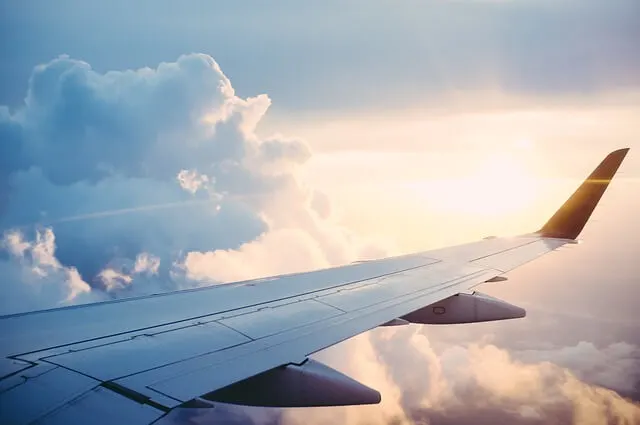 Costs of changing flights
If you made a mistake and catch it within the first 24 hours, this usually doesn't incur a fee. However, if you made a mistake or your plans changed, anticipate spending $50-200+ to change your flight, whether that is destination or date changes.
Also, if you make a mistake in regards to your name, anticipate extra fees as well. The best way to avoid these flight change fees is to 1) buy a flexible airfare, 2) confirm dates, times, EVERYTHING at least twice before booking, or 3) buy travel insurance. However, Travel insurance only covers trip cancellation or interruption for covered items like medical emergencies, not if you can't spell or get confused on Europe's dates (why do they use the day/month/year format?!).
Pro-tip: Southwest doesn't charge fees for flight changes!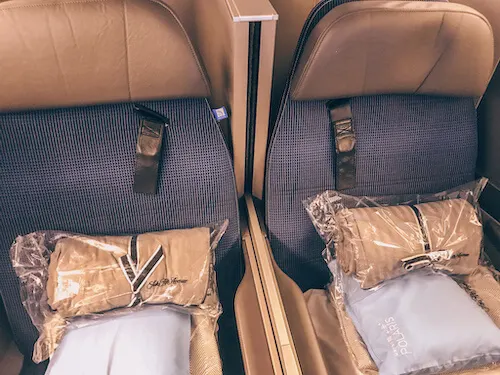 Seat Selection
Remember when you could always select your seat for free? In the days of CD players and Tamagotchi, seat selection was a guarantee. Not so in 2019. While booking your flight, if you're paying basic economy prices, expect to pay extra if you want to pick your seat.
For short flights, I don't bother picking a seat, but on longer flights, it is nice to have options. Check with your airline to see the costs and budget accordingly. But if you don't care about having an assigned seat, pass on this fee.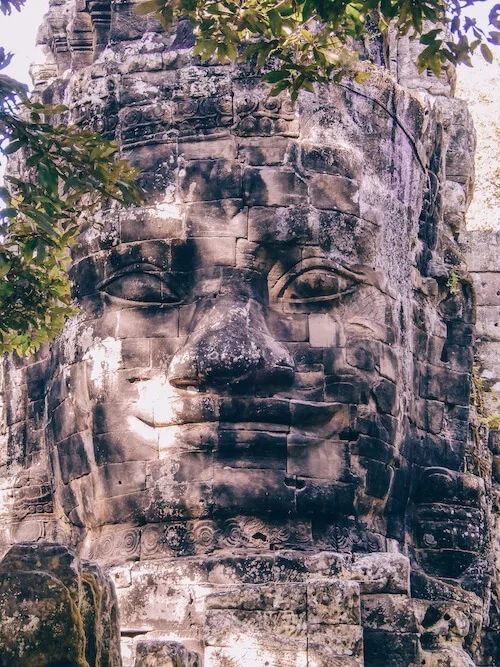 Travel Insurance
I won't tell you to avoid getting travel insurance. After hearing many horror stories and debt people have accumulated thanks to not traveling with it, I never leave the country without it.
Travel insurance covers so much that you may want to buy it if you're leaving home. But how much does it cost? You just enter in your age, dates you're traveling, country and state you live in, country or countries you're traveling to, and a custom quote is made!
For us in the past, it is $100 or less for a standard plan per person with World Nomads.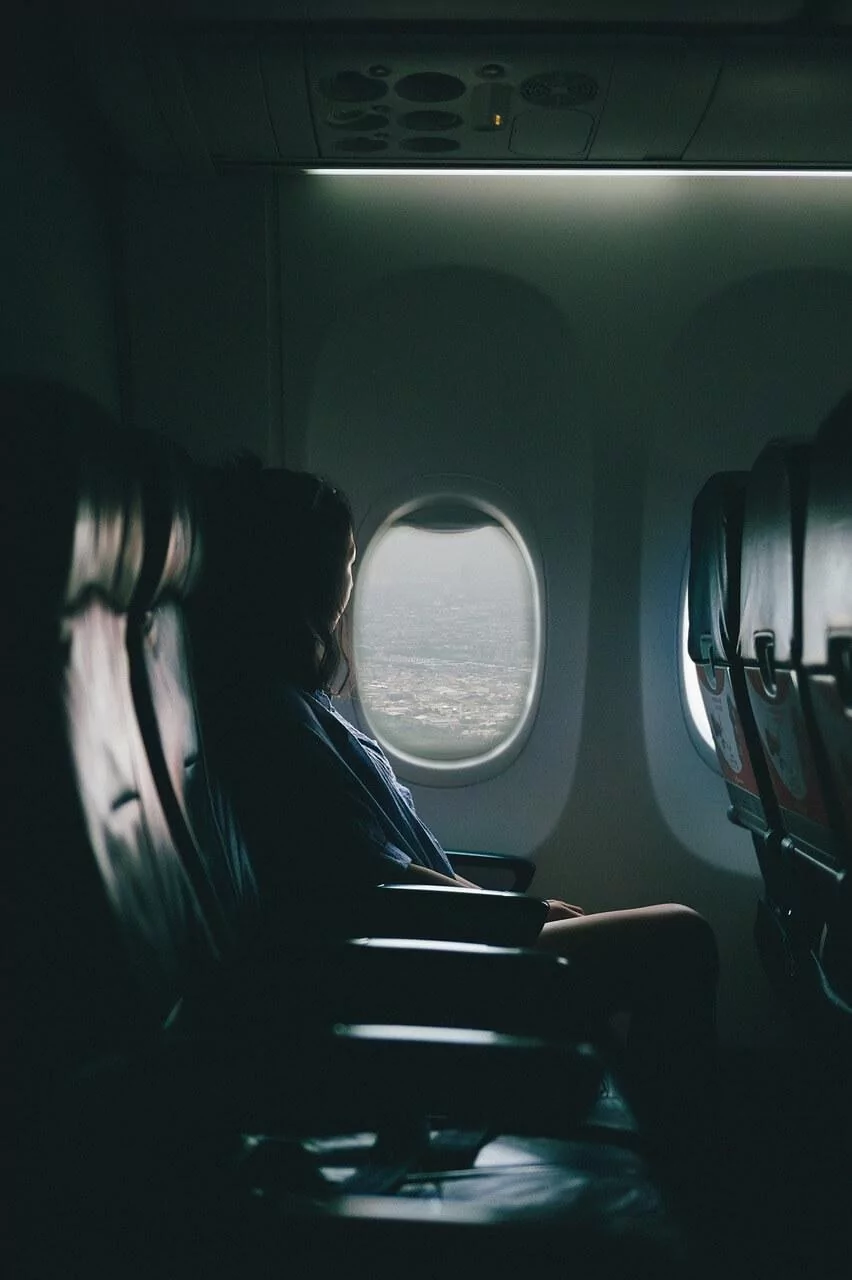 Pet Care
Who is going to take care of your beloved pet while you're away?
If you have pets, be sure to budget some money to either pay for a house sitter or kennel to watch your pet. Some people have friends or family nearby who can watch them, which drastically decreases the cost. However, a boarding facility can add up quickly, so be sure to budget for it.
Be sure to check out Trusted Housesitters for pet care in exchange for free accommodation!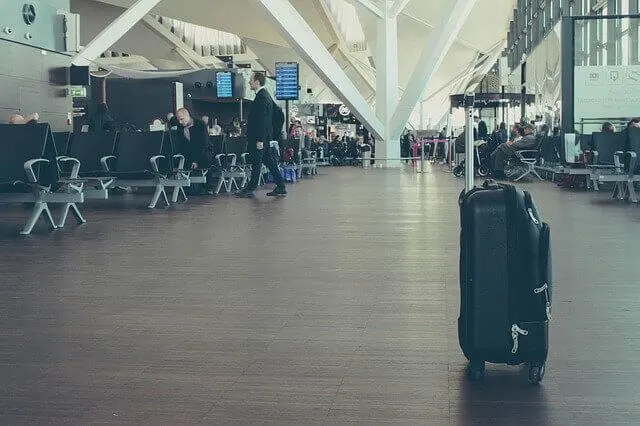 Hidden Costs of Travel At the Airport
Ever paid $20 for a hot dog and water? No, you're not at a baseball game; you're at the airport. Why do airports charge SO much money for menial things? I digress, but here are some common fees and how to avoid them and/or plan accordingly.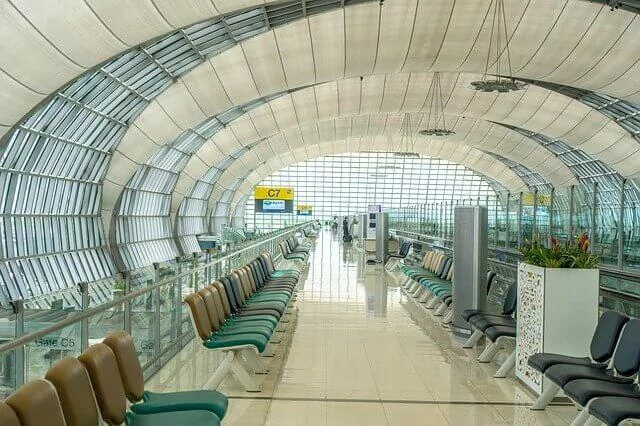 Airport Parking/Transportation to Airport
If you're planning to park at the airport and leave your car, even long-term parking can be a pain on the wallet. Do a little research prior to arriving at the airport to determine the cost of overnight parking versus taking an Uber back and forth. I like checking out Uber's fare estimator tool.
Also, see if the airport you're flying into/out of has public transportation to the city center! That'll save so much money, with many major cities having buses or trains that cost $5 or less!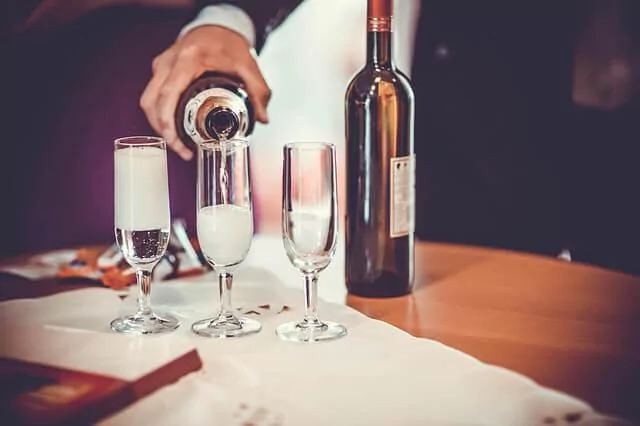 Airport Food
Airport food is about as good as airline food but at a higher cost. Sigh… but how can you avoid paying crazy high prices for that latte or sandwich?
You can bring your own food! Bring your own dry food or packaged goods like Clif Bars or chips to eat while at the airport. And pack an empty water bottle that you can fill up past security to avoid paying for water at the airport.
And, as long as it is under 3ml, pack up some alcohol to mix during your flight if you like!
Another great tip on avoiding paying for airport food is to have a credit card that grants you lounge access or purchasing Priority Pass if you fly a lot. We love our Amex Platinum card as it gives us lounge access through Delta (if flying Delta), Priority Pass, Centurion Lounges, and all the other lounges on their Global Lounge Collection. We save a ton of money by skipping airport restaurants and heading to the lounge for free drinks and food.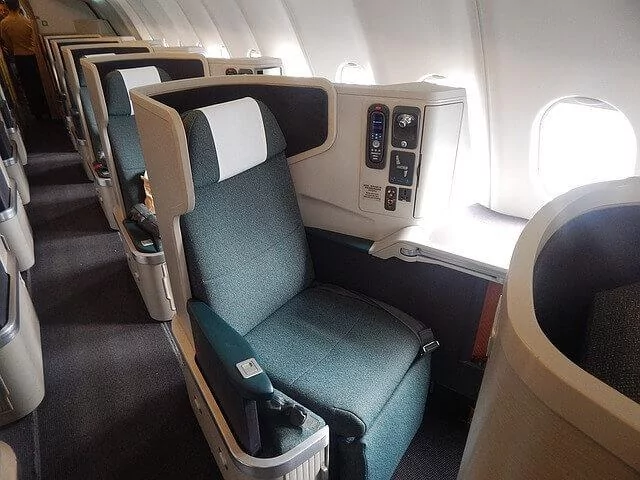 Checked/Overweight baggage
If you want to check that bag, be prepared for a charge. To be fair, a lot of airlines include the first bag checked free on international or long haul flights. Domestically, though, you hardly ever get a free checked bag unless if you're flying in business or first.
The best way to avoid this is to pack carry-on only or get an airline-branded credit card where the first bag checked is free! We love our American Airlines Aviator Red and Delta Platinum Credit Cards for this reason!
However, some basic fares, especially on discount airlines, do not include a free carry-on bag too! So be sure to check those websites to factor in the cost of a carry-on.
And lastly, weigh your luggage. This cheap luggage weight will ensure you never over pack and always keep it from being overweight.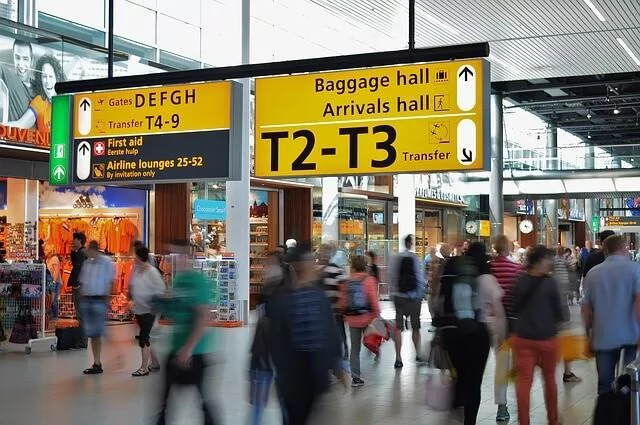 Wi-Fi
You mean you have to pay for Wi-Fi? Yes, a lot of airports and airlines will charge for use of their Wi-Fi. It's a bummer.
It can be incredibly affordable, but if you want to get work done, it is something to budget for.
My best advice is 1) read a book or download your favorite movies/shows onto your device before your flight and ditch the need for Wi-Fi, and 2) use up the lounge Wi-Fi if you have access.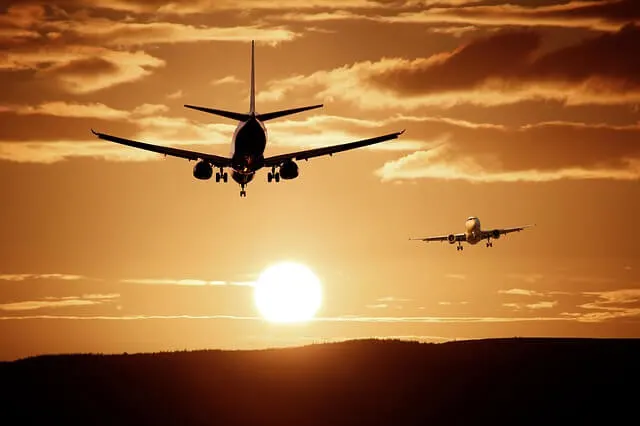 Airport fees
This is rarer, but some airports around the world charge an entry/exit fee. So always carry $50 cash per person just in case you get charged. And do your research. Find out which countries and airports charge these fees and bring cash accordingly.
Hidden Costs of Travel at Your Destination
You've created your perfect budget and have finally arrived at your destination! But, what hidden costs should you anticipate for here?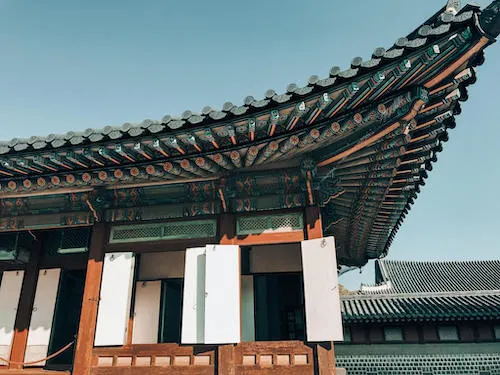 Cell Phone Plan
If you want to use data to make calls, look up something, etc. Be sure to check with your mobile service provider back home as to how much that costs daily. For Verizon, it is $10 a day for international data and only gets charged on days we use it. But other carriers have different charges.
Also, you can buy a SIM card when you arrive at your destination if you are going to be there for a while. These are fairly cheap at like $5-10 for a monthly data plan.
Another tip is to just use Wi-Fi at your hotel and restaurants and download maps prior to your trip so you don't need data to find where you're going.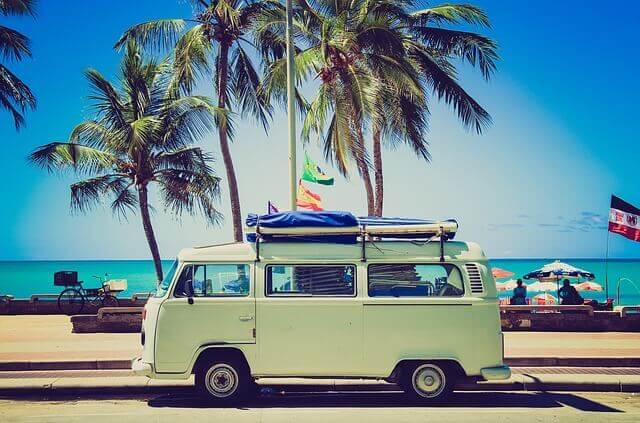 Rental Car Fees
I typically avoid renting a car, especially in countries where public transportation is super cheap. There are places where renting a car is necessary, however. But with renting a car comes to a lot of hidden fees like fuel, lost key replacement, multiple drivers, picking up and dropping off at different points, insurance, etc.
The best way to avoid fees while driving a rental car is to check out what your credit card or travel insurance already cover for rental insurance, limiting the driver to one person over the age of 25, and picking up and dropping off the car in the same place.
To build a budget for your rental car, start checking prices online with Skyscanner and see the costs.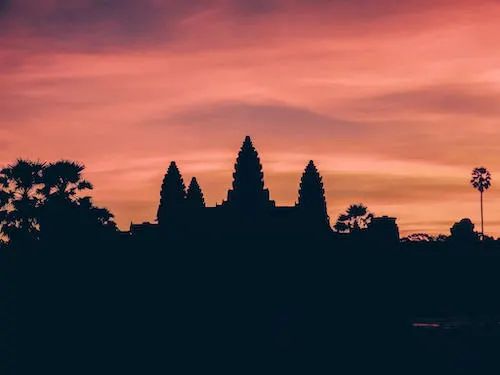 Luggage Storage
If you aren't staying at a hotel where they'll store your luggage before or after check in/out, you have to figure out where to store your things. Some places allow you to store luggage at airports (great for long layovers) or train stations. Be sure to research the price to store it!
If you are staying at a hotel or hostel, however, many offer free luggage storage.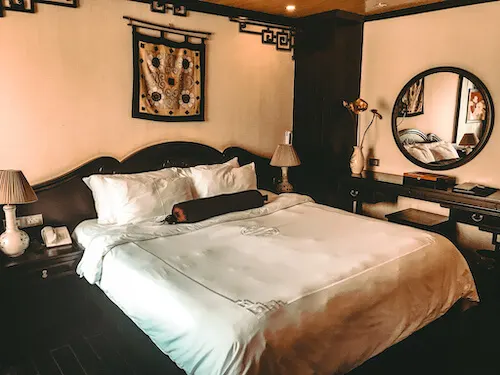 Hotel Hidden Fees
Did you know that hotels sometimes like to sneak in hidden fees? If you want breakfast, many hotels charge extra (sometimes up to $50 per person per night)! Be sure to research the cost of breakfast and if it isn't included prior to arriving.
Wi-Fi also isn't a guarantee for free, along with parking, multiple guests, pet fees, early check-in/late check-out, mini bar, and the list goes on and on. As a hotel elite status member, you can enjoy many of these perks for free, but if you're not, you may owe more than you thought.
Pro-tip: Many premium credit cards and hotel branded credit cards come with elevated elite status, meaning you can get free room upgrades, hotel lounge access, late check-out, and more!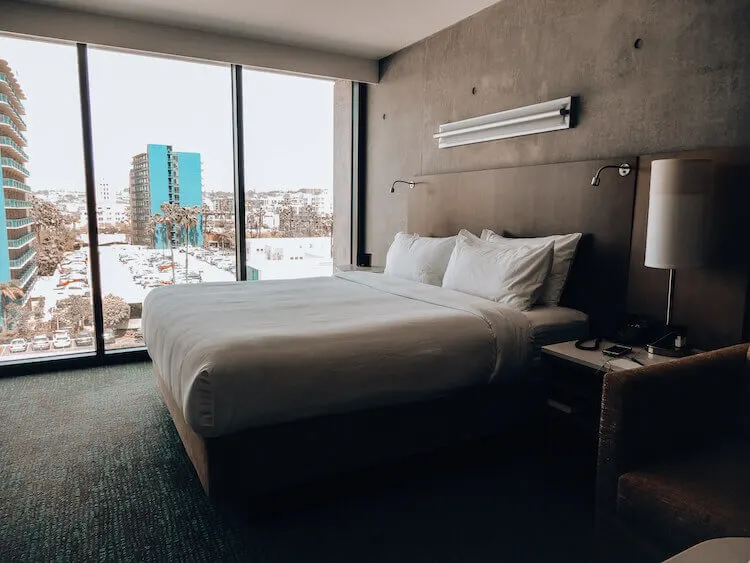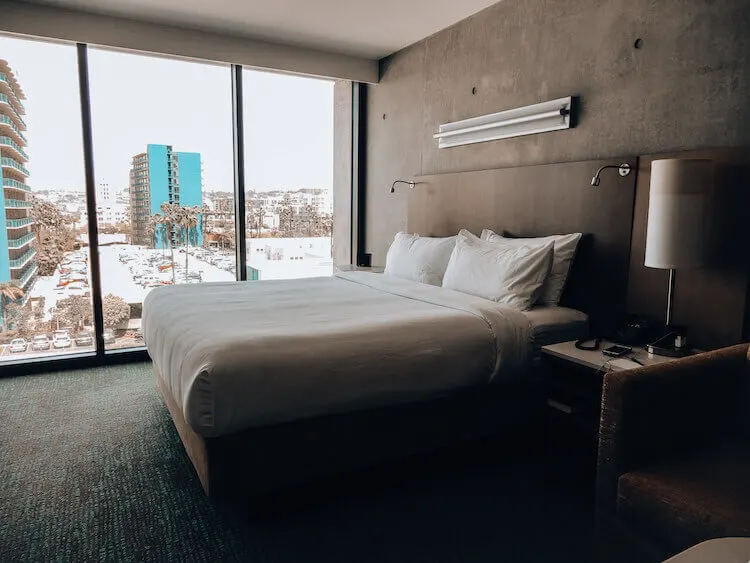 Resort Fees
I included this in its own category because this adds up fast. If you are staying at a resort, even if it is all-inclusive, many hotels tack on extra for resort fees. Be sure to read the fine print before paying to see how much fees are and be sure to budget accordingly. Most of the time, they are around $25-50 per day.
Also, don't assume that because it isn't on the beach, that it isn't considered a resort with resort fees. Many hotels in Las Vegas include these fees on their bill as well.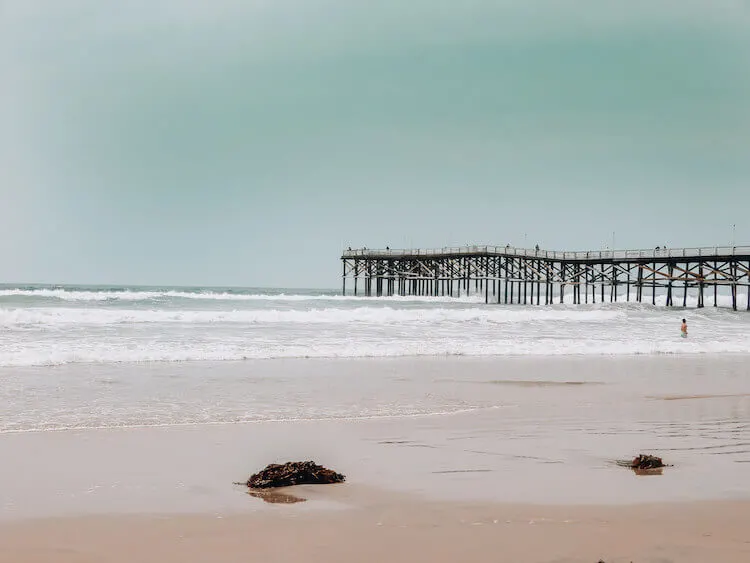 Tipping
Tipping is always a bit of a sphinx. How much do you tip? Who do you tip? When do you tip? These are all great questions and honestly, they vary immensely by country.
But most of the time, prepare to tip at hotels for the bellhop, room service, cleaning staff, etc. if gratuity isn't already included in your total bill. Also, if you're at an all-inclusive resort, tipping the bartender at your favorite bar early on helps you get better service throughout your trip. Your best bet is a few dollars per day for hotel staff and a dollar or two per drink.
If you are going on a tour, be sure to save up tips for guides, drivers, etc. if not already included. These again vary by destination.
And lastly, let's talk about the ever-confusing restaurant tipping rules. In the US, 20% is the standard most of the time, with 18% for decent service, and 15% for minimal service. But in some countries, tipping isn't required or even welcomed.
My suggestion here is to do your research about tipping etiquette wherever you're visiting so that you aren't throwing your money away, but also not earning an international reputation as a stingy jerk.
Here is a pretty good guide from the Travel Channel on Tipping!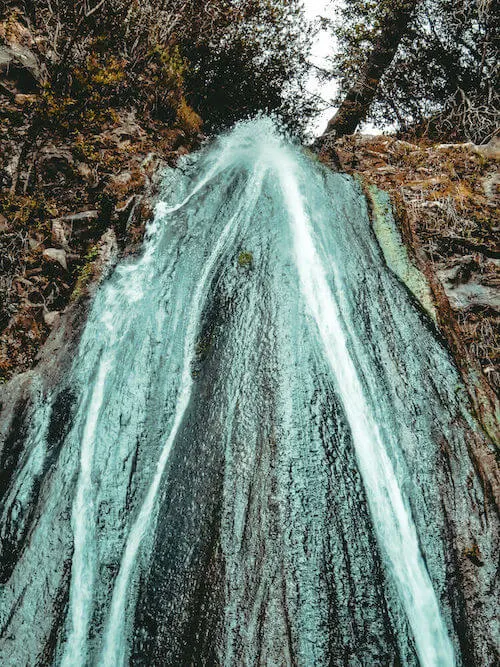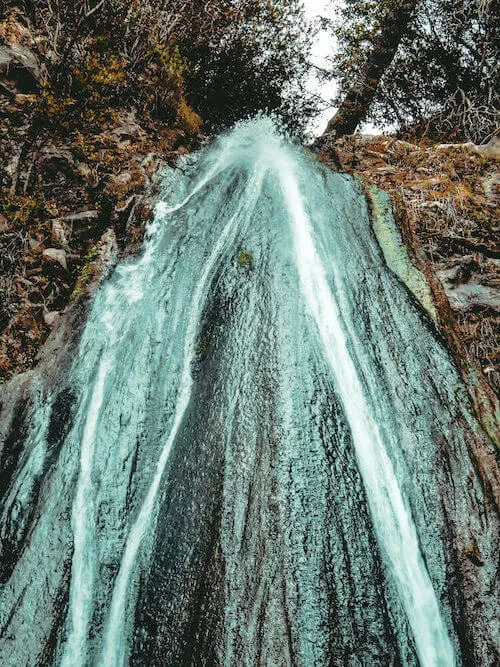 Water
That water bottle your French server just placed on the table…yea, that's not always free. Actually, in many places in Europe, just assume you'll be paying for water. And in places where you can't drink the tap water, you'll definitely be paying for water.
My best advice is to pack your own water bottle and refill if you can for free. If you can't, then head to the grocery store to buy water. It is much cheaper than purchasing it while you are out and about at touristy spots. The grocery store will sell giant bottles for less than $1 in many cases!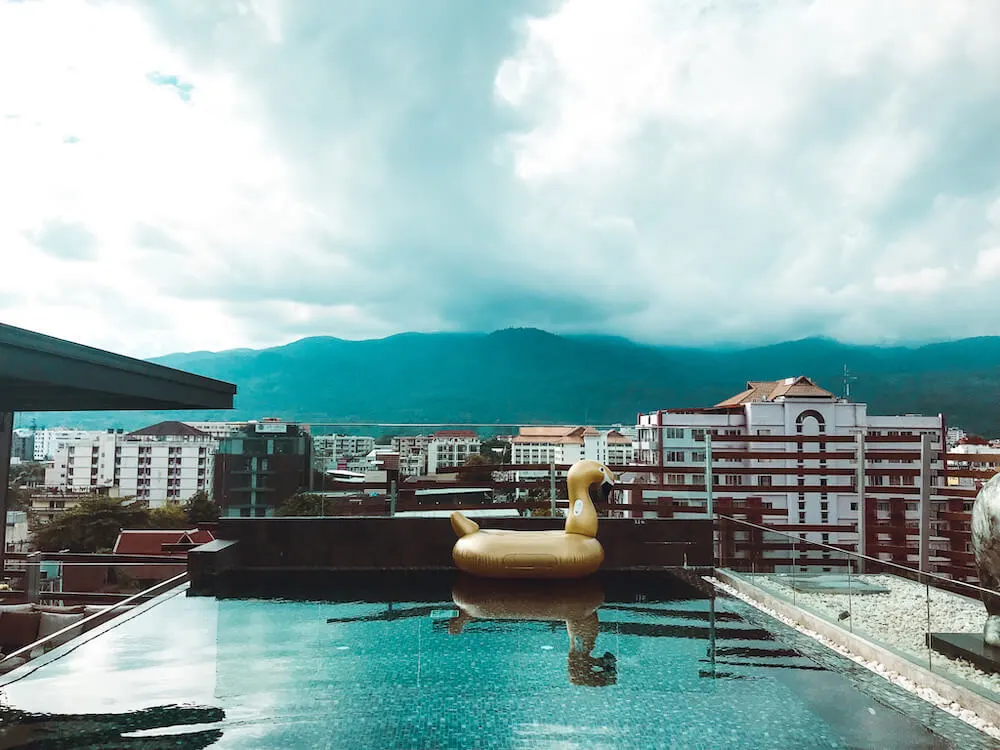 Other Hidden Costs of Travel
And lastly, here are the other little costs that you probably never think about until you spend money on it while traveling.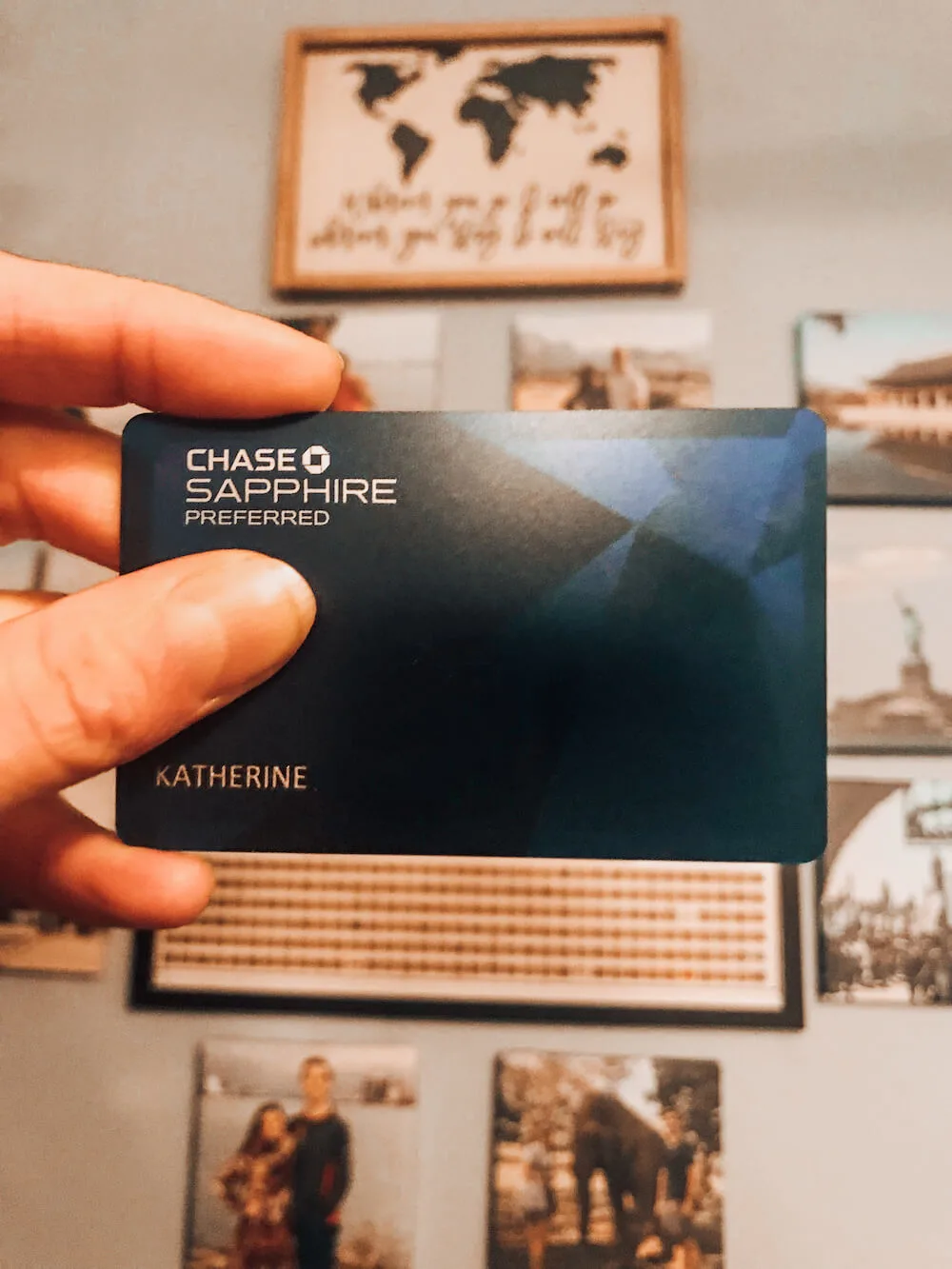 Foreign Transaction Fees
If you don't have cash (who has cash these days?) you're bound to use a credit card. Only, a lot of credit cards charge foreign transaction fees that add up quickly with each purchase. It's crazy, right?
Well, the easiest way to combat this is to have a credit card that is meant for traveling and doesn't charge these fees. We absolutely love the Chase Sapphire Preferred for beginners with travel credit cards, as it earns 2X miles on dining and traveling, both in the US and abroad. They also don't charge foreign transaction fees!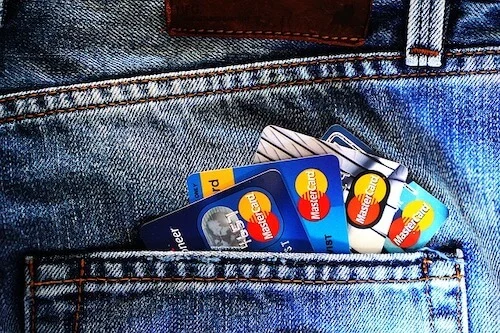 ATM fees
If you're taking out money from the ATM, expect to pay a little bit too. There are a few ATM cards that reimburse those fees back to your account, most notably the Charles Schwab Bank High Yield Investor Checking Account. It does, however, have to be linked to a Schwab One Brokerage Account. But, these accounts do not require any minimum balance and charge no fees. So if you really want to save money, this is a great card!
Another way to avoid these bank fees is to only withdraw cash when you really need it. Typically, I figure out how much cash I'll need in a destination and take out what I need at the airport ATM. I then leave most of it locked away and carry how much I'll need for the day. I still get charged fees, but it's very minimal (around $5 per transaction). This varies by bank and ATM.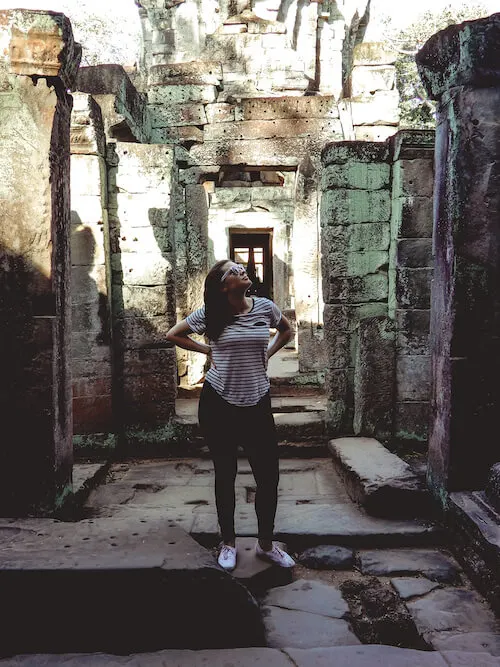 Laundry
If you are traveling for longer than a week, chances are that you'll need to do laundry. Laundry hardly comes for free, so plan to spend a little money on this. You could go the super budget route of packing your own detergent and washing your clothes in the sink. Another budget option is to go to the local Laundromat or if you're staying in a hostel or Airbnb with a laundry room, just do your laundry yourself.
The most expensive option is to have your hotel do it. This can get pricey, so be sure to check the prices before piling a whole bag of clothes and handing to the laundry staff. Only wash what you need to wash!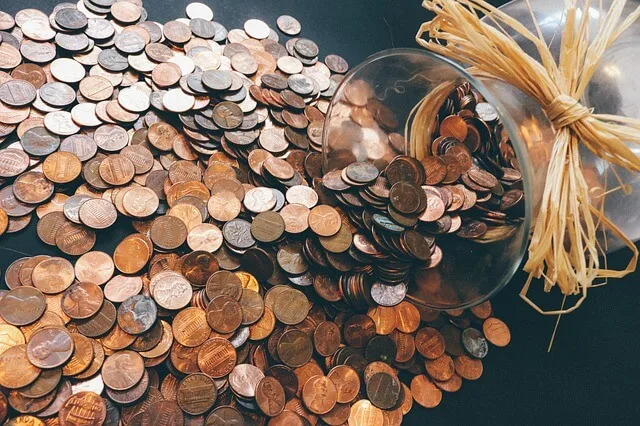 Currency conversion
Okay, there are some countries where your dollar goes super far. In Thailand, a few dollars was more than enough for a meal with a beer. In some countries, like the UK, that will maybe buy a fun size candy bar.
Long story short, if you are traveling to a country where their currency is worth more, just expect that you'll end up losing some money. Budget a little extra and/or look up prices ahead of time to see what to expect.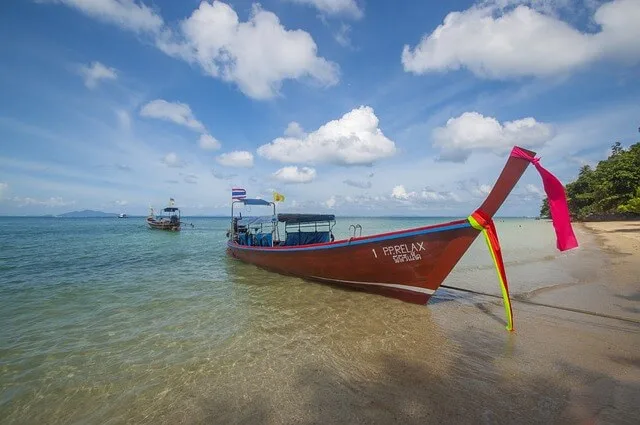 Souvenirs/Incidentals
We all buy them, but does everyone plan on saving for souvenirs? You'd be surprised at how often people forget this major budget item, and then realize they've spent $1,000 on a carpet from a market in Morocco.
Create a souvenir budget and stick to it! We typically do $200 for longer trips. That is plenty for a cool decoration and some fun gifts for the family. Also, find one item to collect from every country. We love getting Christmas ornaments! But limit your souvenir purchases because 1) they can add up quickly as you're getting tourist prices for it, and 2) save room in your luggage!
And for the unexpected, always save a little extra in the budget. We usually have $200 extra in case of emergencies or if we run into an issue where a little extra money will help.
These are all many items that we forget to budget for that can really add up! From vaccines to bank fees, we're talking over $1,000 worth of things! So definitely be sure to do your research and figure out how much each of these will cost for your trip!
Have you ever been surprised by hidden travel expenses? What did you do about it? What do you budget for? Let us know in the comments!
Be sure to check out our podcast for more tips and advice! And subscribe for these awesome freebies!
Want more budget guides? Check these posts out:
Love this post or want to save for later? Pin it here!