Some posts on this site contain affiliate links, meaning if you book or buy something through one of these links, I may earn a small commission (at no additional cost to you!). Read the full disclosure policy here.
---
Some places you've got to go to for the food. But there may be one food that pretty much rules them all: NOODLES! So on the podcast, we're talking all about the best noodle dishes worth traveling for!
From the creamy and cheesy carbonara in Rome to the spicy and delicious laksa in Southeast Asia, noodles can be found all over and created in the most delicious ways. So whether you like them in a hot soup, combined in a carb-o-loaded dish, or on their own, you'll enjoy all of these incredible destinations famous for their noodles!
What is your favorite noodle dish of all time? Where would you travel to for noodles? Also, what other episodes would you like from us? Let us know in the comments or tweet us @wwhoneymoon, message us on Instagram @worldwidehoneymoon, or email [email protected].
Time Stamps Best Noodle Dishes Worth Traveling For:
0:24- Intro
0:40- Highlight/updates
8:03- Topic intro
9:14- #1 of the best noodle dishes worth traveling for: khao soi in Northern Thailand
13:51- #2: Hanoi for pho
16:49- #3: Japan for ramen
19:03- #4: Egypt for koshari
22:01- #5: Hungary for goulash
25:01- #6: Italy for carbonara
29:36- #7: South Germany for spaetzle
32:33- #8: USA for Cincinnati-style chili
37:17-#9: China for dan dan noodles
40:02- #10 of the best noodle dishes worth traveling for: Southeast Asia for laksa
42:25- Wrap up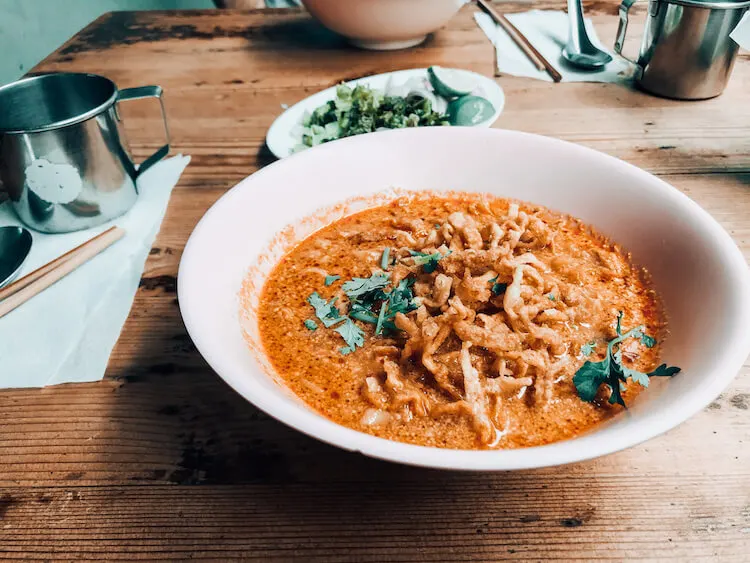 Helpful Links and Further Reading:
Related podcast episodes:
Related blog posts:
How You Can Help:
Pin it here!