Some posts on this site contain affiliate links, meaning if you book or buy something through one of these links, I may earn a small commission (at no additional cost to you!). Read the full disclosure policy here.
---
We've been thinking about what to do when you can't travel.
This has been a crazy time, am I right?!
School closings, panic, no more toilet paper… we have all been feeling the anxiety that is surrounding us during this difficult time.
We've also felt the disappointment that is rescheduling and canceling a much-anticipated trip. We were supposed to visit Colombia in early April and decided not to due to everything happening. Plus, we didn't want to potentially contract and spread it to other people and make this issue worse.
So, now what do we do?
Stuck at home and want to bring travel to you? Here are some great ideas!
Check out our podcast episode all about it too!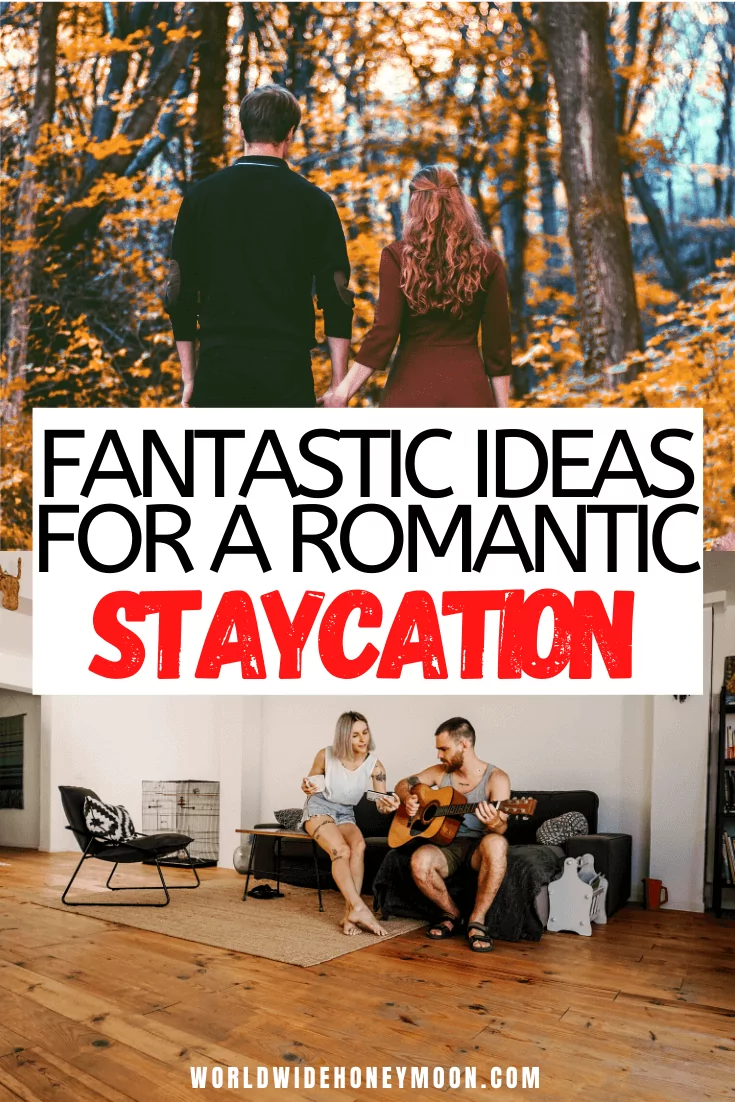 What to do When You Can't Travel
While this is the time of year to plan those spring break trips, if you're stuck at home, here are ideas to fuel that wanderlust whether you're a couple looking for staycation ideas or you are searching for travel ideas at home!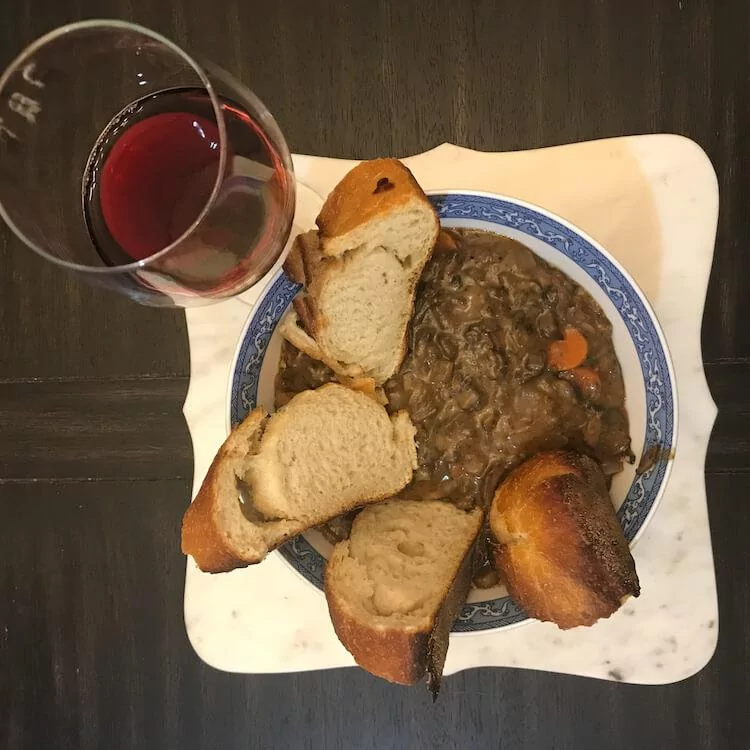 1. Cook a Meal From Your Travels!
Have a favorite meal from your time traveling in the past? Maybe it is the most perfect pho from Hanoi, Vietnam, khao soi in Chiang Mai, or the perfect roast chicken from France.
Dream big, and make a list of meals you loved and try to recreate it at home! As we cook vegan at home, we try to recreate famous dishes from countries and "veganize" them. We have found so many fantastic vegan versions of recipes and the result is super tasty!
Here are a few of our favorite vegan recipes we've found:
Even if you aren't vegan, there are plenty of great recipes online and in fantastic cookbooks. We have been cooking from Cooking Light Global Kitchen's cookbook for years and they have so many great recipes from tofu bahn mi to chicken tikka masala.
Want more recipes? Around the World in 450 Recipes is a great cookbook as well! Get cooking and start savoring the world from your plate!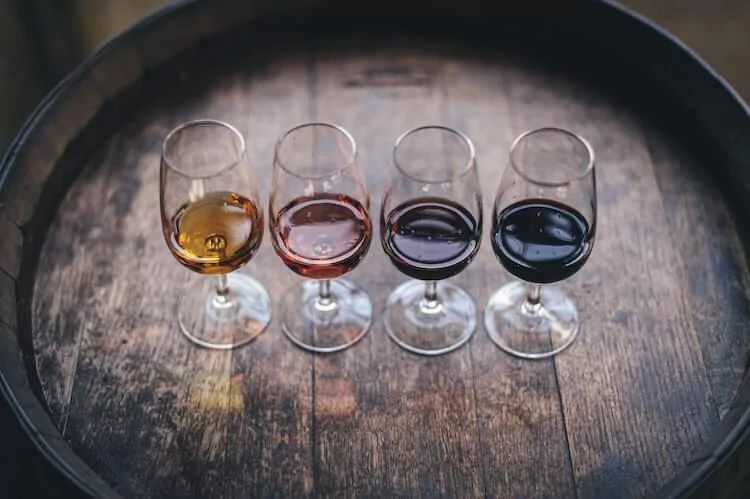 2. Not a Cook and Still Figuring Out What to do When You Can't Travel? Drink! Check Out the World's Best Beverages!
From sipping the tastiest wines from Burgundy to figuring out the best way to drink a Belgian beer, many countries around the world have a famous beverage.
We're not just talking about the alcoholic kind too. Mint tea from Morocco, creamy hot chocolate (like Les Deux Magots' ancient hot chocolate in Paris), and organic Peruvian coffee are fantastic… and easy to brew up yourself at home!
Now that you're stuck at home, you can become an expert in wine around the world and do your own at-home wine tastings with Kevin Zraly's book, Windows on the World Complete Wine Course.
Or you could learn how to brew the perfect cup of coffee from the World Atlas of Coffee.
Let these awesome beverages take you back to fond memories from your prior travels or get you excited for future trips! From exploring the robust Pinot Noirs of the Willamette Valley to sipping Colombian coffee, sip and savor the tastes of the world!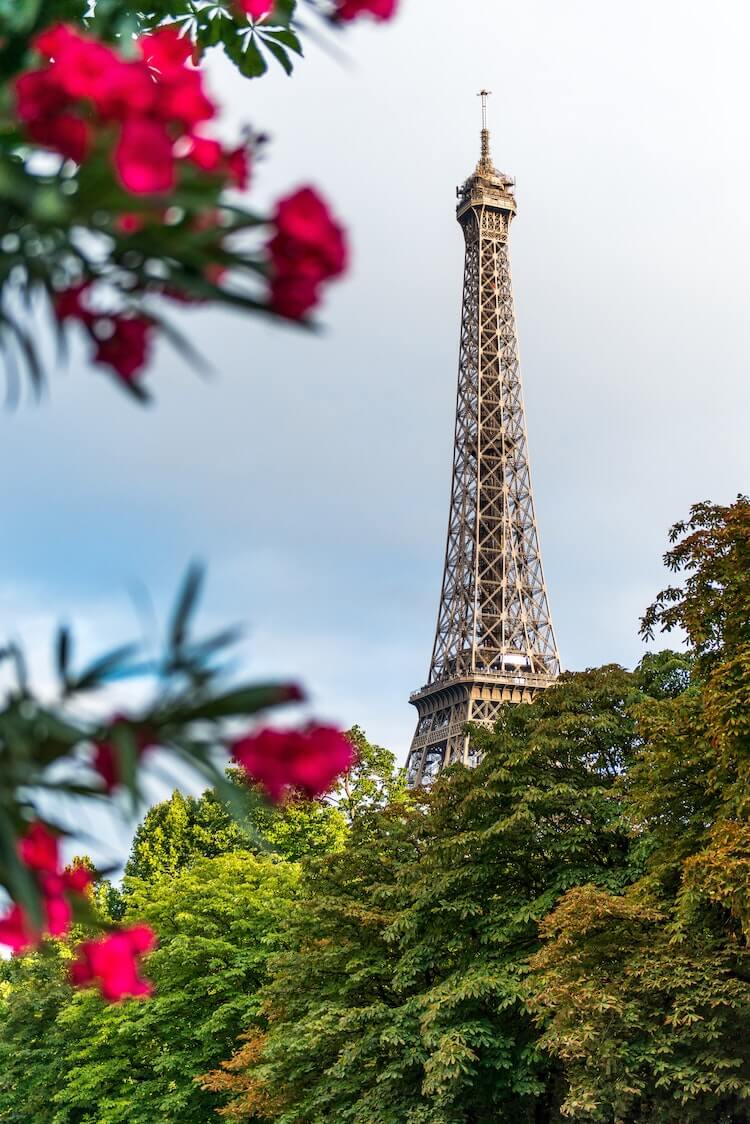 3. Plan a Trip!
As the saying goes, "This too shall pass." And when it does, there may be some incredible flight and hotel deals as these industries are trying to recover. Plus, did you know that the best part of a vacation is actually planning the vacation?! Don't believe me? Check out this HuffPost article all about the happiest part of your travels.
Maybe you've had to cancel a trip or you were thinking about booking a trip later this year, you can use this extra time at home to start dreaming and planning your next bucket list destination.
Luckily, for those who are rescheduling, flights and hotels have been super accomodating. We just changed our trip to Colombia from April to later this year without much fuss! So fear not if you need to potentially reschedule!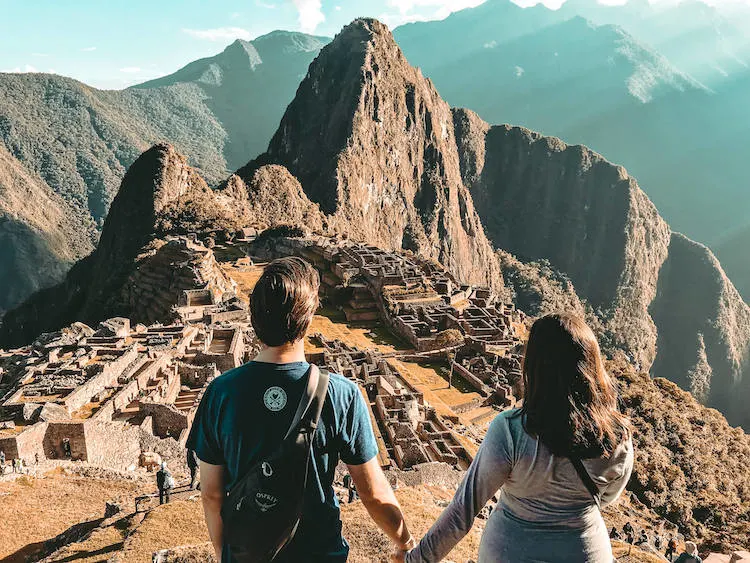 4. Get Travel Inspiration For That Next Trip
Need some travel inspo when you're stuck at home and can't travel? Y'all, that's our literal job! Check out your favorite travel bloggers, Youtubers, Instagrammers, podcasters, and other content creators.
Honestly, we're all hurting right now as many of our income streams come from ads and affiliate links. And during this time, many of us are getting far less traffic than before. Even just visiting someone's blog or watching a YouTube video can be enough to generate some income for these creators.
Or course it isn't just about that; we're here to help you figure out your next dream destination and to answer all of your questions about visiting there! Looking for inspiration? Check out our destination page or check out our Instagram!
Plus, check out our podcast for more ideas!
Here are a few of our favorite itineraries we've had over the years:
Don't forget to always remember to purchase travel insurance for your next trip! And for more inspiration, check out these virtual tours!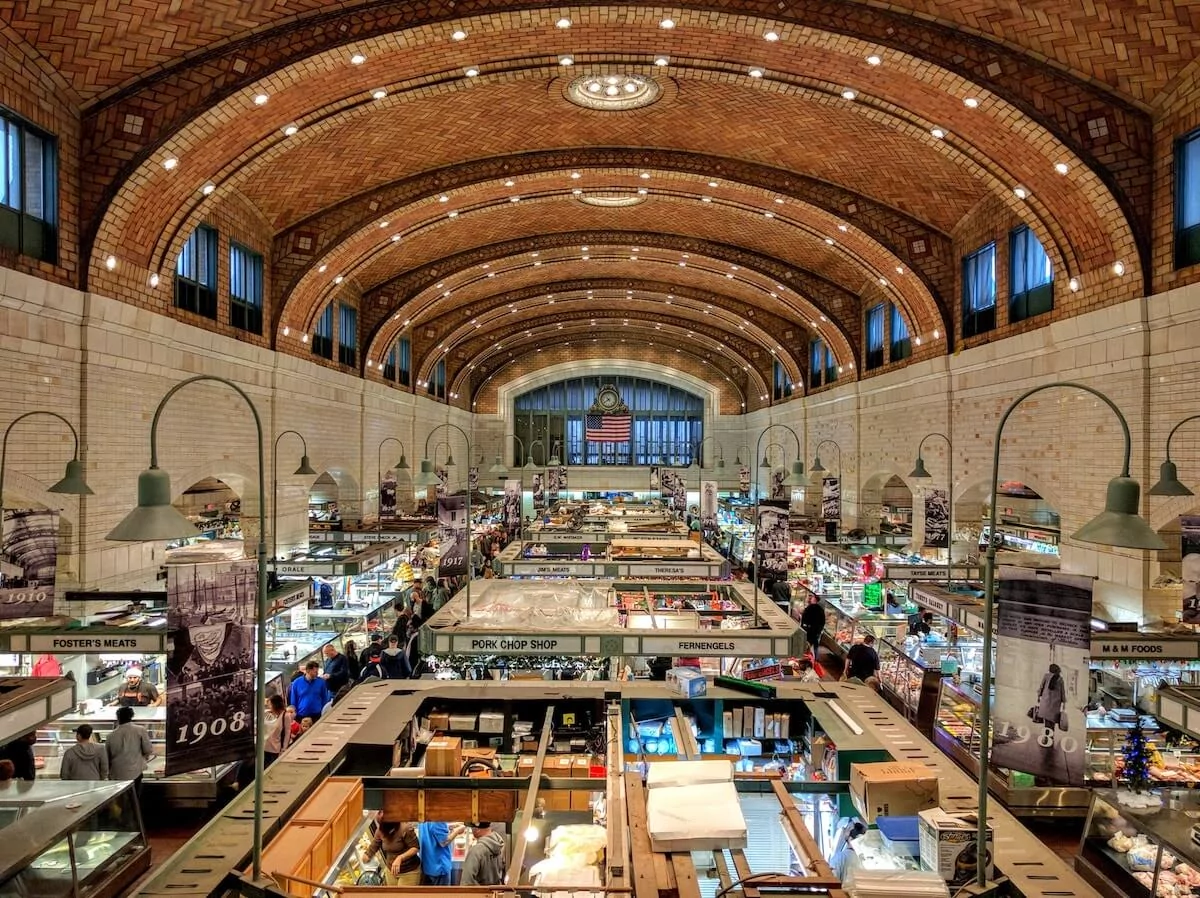 5. If Advisable According to Your Location, Visit a New Place Nearby
If you aren't completely stuck in your house at the moment, then get out and explore your city or the surrounding area!
Here in Cleveland, we're not far from the gorgeous Cuyahoga Valley National Park. There are so many great hiking paths and beautiful spots to visit that this is a great time to explore and go for a hike!
And there are many restaurants that are also hurting at this time. Check out a restaurant with a new cuisine you maybe haven't tried! Never had El Salvadorian food? Get some pupusas! Never had dim sum? Head to your town's China town (or Asia town in Cleveland) and give it a try!
It is a great way to try something new and have that feeling of travel while stuck at home. And if you aren't sure if it is a good idea to dine in, you can order it or get it to go!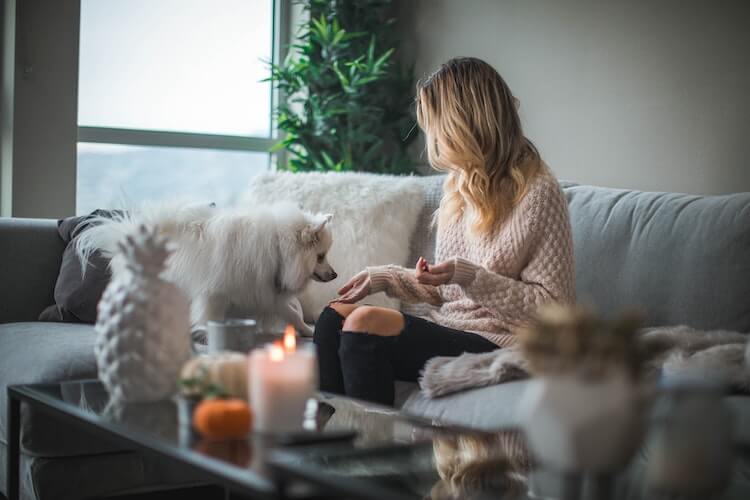 6. Learn a New Language
Maybe you are planning to travel to a new destination or maybe you've always wanted to learn a second language. Either way now is the perfect time to start!
Chris and I have been using Duolingo and love it! He has been learning Spanish for over a year and was able to converse pretty easily while we were in Peru! It definitely helped us out a lot in less touristy areas!
I'm learning French and guided us around Paris last year. I'm definitely not on Chris's level of conversation yet, but it is getting better each day and I feel more confident to get around in France!
We both love Duolingo as you can use it for free and it gamifies learning a language. You set goals, earn points, and more! They also have a podcast in various languages to learn even more once you get to the intermediate level.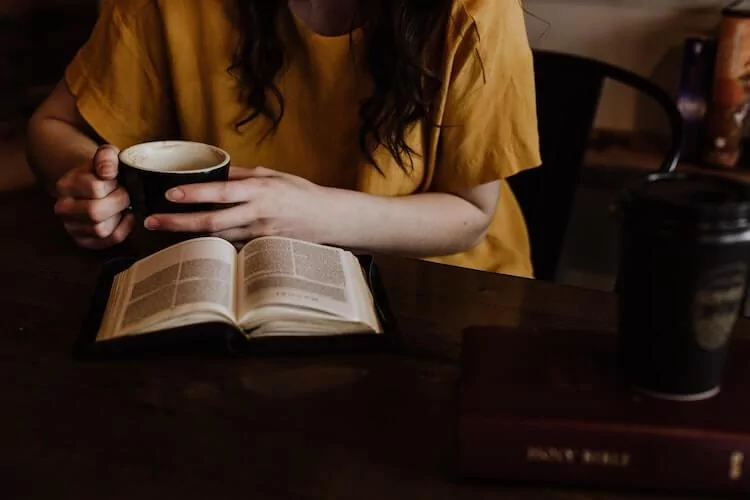 7. Read Books About Destinations
If you want to learn more about a destination, you can get some books for it! I love guidebooks like Moonguides (like this guide all about USA National Parks) or Lonely Planet.
However, Chris is a fan of reading historical novels, memoirs, or historical fiction regarding a destination. Before our trip to Southeast Asia, he read First They Killed My Father: A Daughter of Cambodia Remembers.
As a history nerd, before visiting London for the first time, I loved reading the historical fiction books about Tudor England (such as The Other Boleyn Girl) by Philipa Gregory.
If you want to read some literature by local authors, it is a great way to learn more about the culture before arriving and a great way to travel while at home.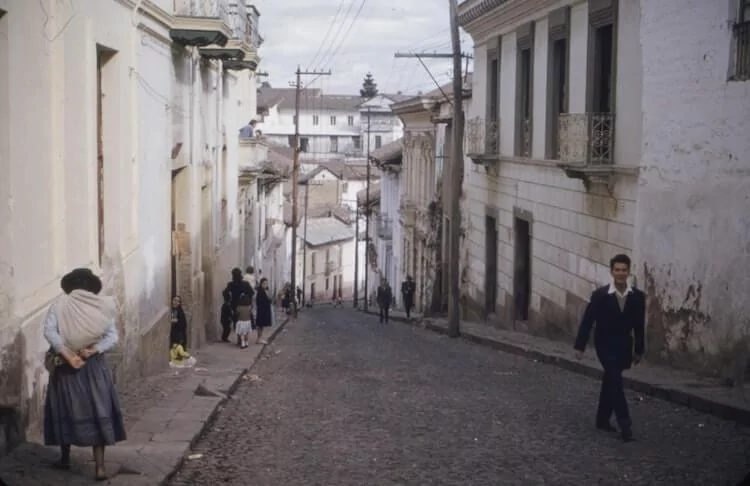 8. Watch a Foreign Film
Much like Carrie Bradshaw in Sex and the City and her love of travel to Paris while not having visited until season 6, you can travel while sitting on your couch! Many online streaming services have amazing films from around the world!
One of our favorites is 3 Idiots, a Bollywood coming-of-age film about 3 engineering students and the life lessons they learn and adventures they have. It's got all the feels and it is on Netflix!
For those French-lovers, check out films like The Artist or Amelie.
But really, y'all, there are so many options on Netflix!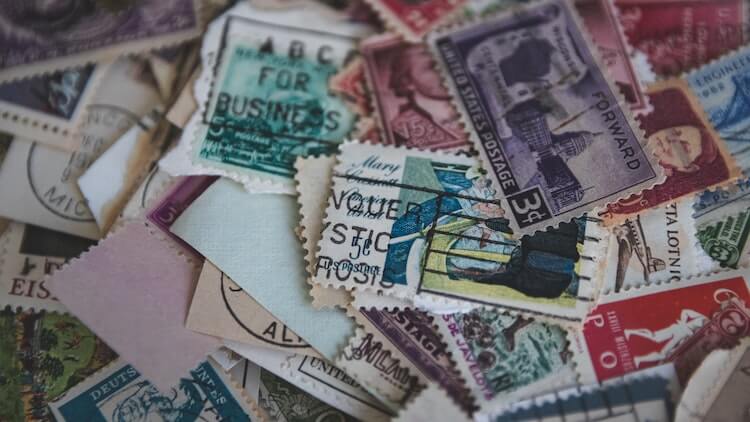 9. Time to Finally Make That Scrapbook You've Been Putting Off
If you love to travel, chances are that you've taken plenty of photos. And remember back in the day when people had photo albums or scrapbooks from trips?
What a fun way to remember some old trips! There are great and super easy ways to do this online like on Shutterfly, or you could head to your local craft store and make a fun homemade scrapbook the old fashioned way.
This totally depends on your level of creativity. We usually make our photo books online but to each their own!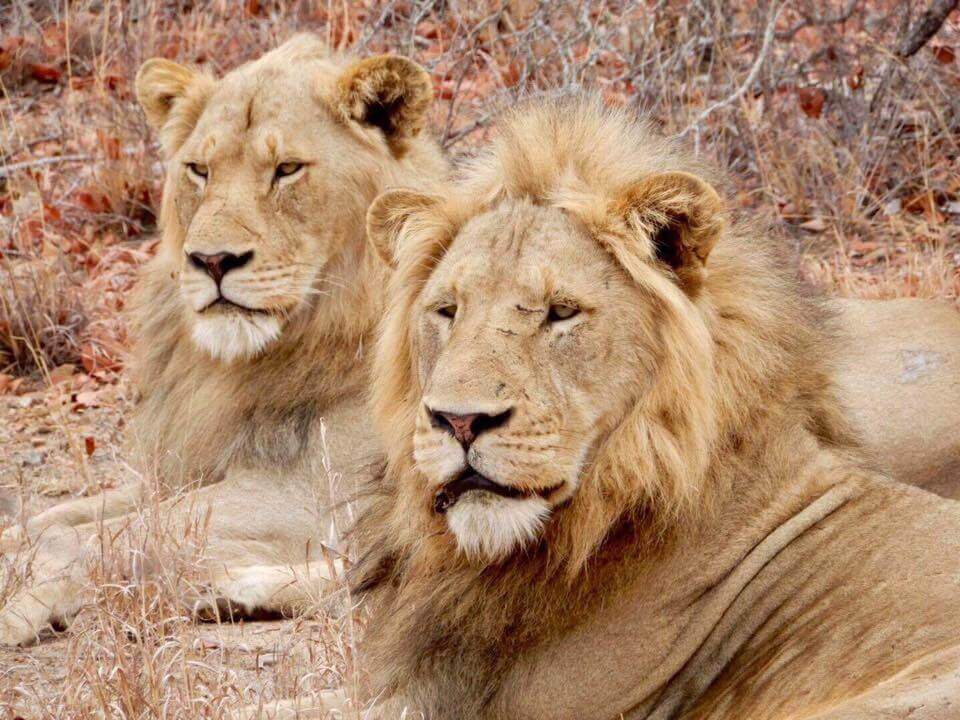 10. Last But Not Least on What to do When You Can't Travel: Reminisce on Prior Trips
This is one of our favorite pastimes when we aren't traveling. As we only travel about a quarter of the year, we love to sit down with a cup of tea or wine and talk about our favorite travel memories from having breakfast amongst some pesky macaws to the draw dropping scenery of Halong Bay.
We can all count our blessings from prior travels. Have you ever been to a place that you were so thankful to have been able to visit? Think back on the moment you were truly awe-inspired. That is the perfect way to be transported to that memory and destination.
We know this is a difficult time. And it is definitely disappointing to cancel or postpone travel. But at the end of the day, we have so much to be thankful for. As much as we'd all love to travel more, when we can't travel, these are all great ideas to bring travel to you!
What ideas do you have to bring travel to you? Let us know!
Pin it here!