Some posts on this site contain affiliate links, meaning if you book or buy something through one of these links, I may earn a small commission (at no additional cost to you!). Read the full disclosure policy here.
---
Stuck at home for the foreseeable future? We've scoured the internet far and wide to find the best ways to travel from home. In between making delicious recipes from around the world and having travel-themed date nights, the rise of virtual reality really has made visiting a destination online a breeze. So after hours of hunting down the best virtual tours online, we've got 35 museums, natural wonders, wildlife feeds, and more to keep you occupied while you're stuck at home!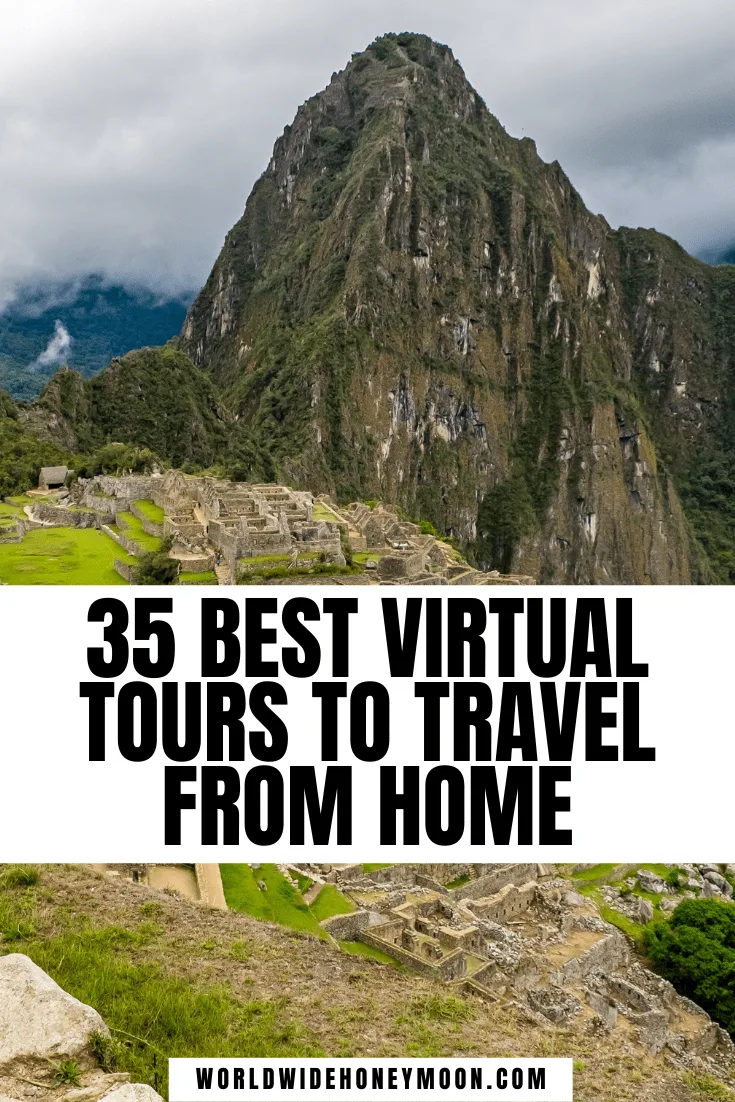 35 of the Best Virtual Tours Online
Let's start that armchair travel with the best virtual tours around the world!
Best Online Virtual Tours of Natural Wonders and UNESCO World Heritage Sites
There are so many natural wonders, beautiful landscapes, and stunning UNESCO World Heritage Sites. Thankfully, with virtual reality, we can visit quite a few from home!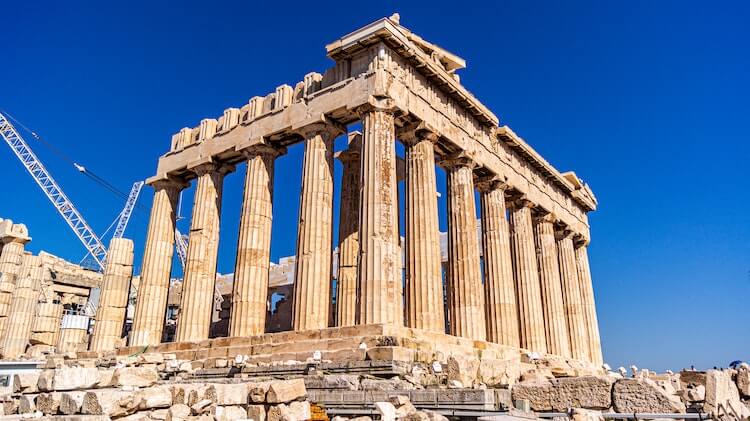 1. Acropolis Virtual Tour in Greece
Visiting this wonder during a trip to Greece is a must. But if you cannot get there just yet, the Acropolis Virtual Tour is incredible! The tour shows you the map of the acropolis and you can pick and choose which temples to get a closer look at. From the ladies of the Athena Nike Temple to the famous Parthenon, enjoy 360-degree views of this gorgeous ancient sight.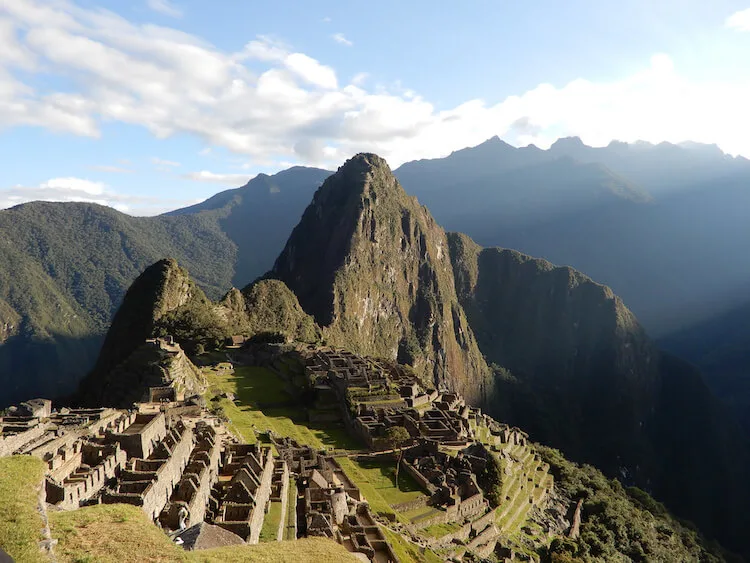 2. Virtual Tour of Machu Picchu, Peru
After visiting Machu Picchu last year during our 10 day trip to Peru, we were pumped to find an excellent virtual walking tour of the famous Incan site. On this virtual tour of Machu Picchu, you'll witness the ins and outs of this historic mountain, and there is a speaker explaining the major sights and the layout of this gorgeous UNESCO World Heritage Site.
PS- Dreaming of visiting Peru one day? Check out how much a trip costs here!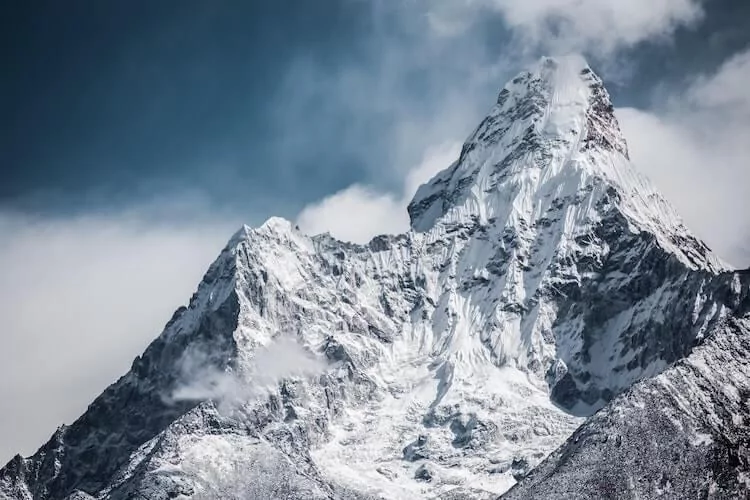 3. Mt Everest, Nepal Virtual Tour
This tour of Mt Everest is seriously cool! Follow climbers Brent Bishop, Lisa Thompson, and Jeff Glasbrenner as they attempt to reach the peak of the tallest mountain in the world. You'll have 360-degree views of this adventure, and you'll feel like you're right there in the thick of the trek. Plus, if you have a virtual reality headset, you can watch via your smartphone for even more cool VR views!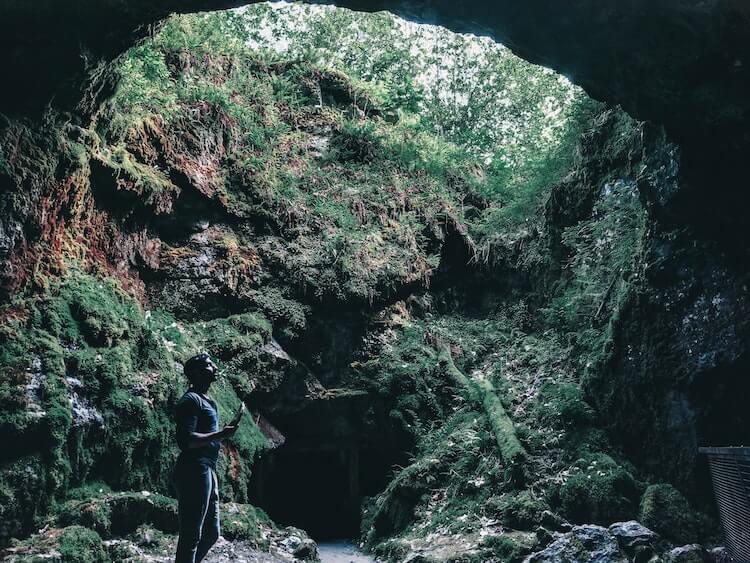 4. Son Doong Cave, Vietnam Virtual Reality Tour
I'll be honest, I didn't even know that this cave (the world's largest cave) existed until I started doing research for this article. I stumbled upon this virtual reality tour on National Geographic's site and it was too cool not to share. Navigate through the Vietnamese jungle before descending into this massive cave system. The tour shows you the 360-degree sights (and sounds) of the cave.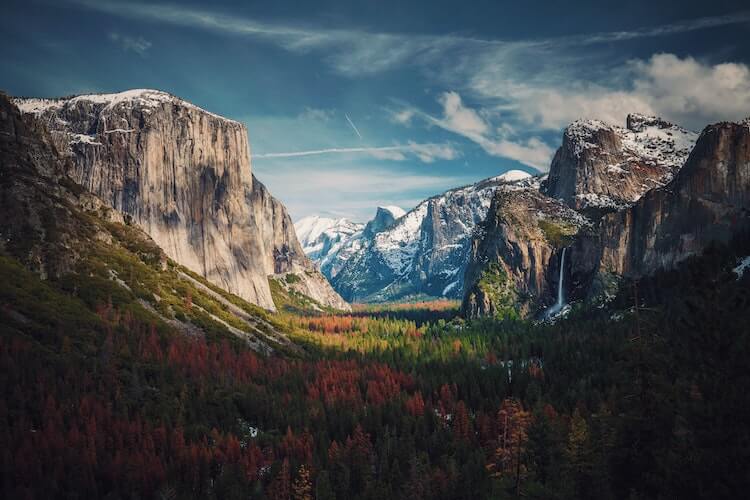 5. Virtual Tour of Yosemite National Park, USA
Visit this stunning national park from home in this extensive virtual tour. This 3D virtual tour is full of great places to visit including Half Dome Summit, Glacier Point, Indian Rock Arch, and more! The tour will make you want to plan a road trip across California to see this!
PS- Check out the most romantic National Park honeymoon destinations!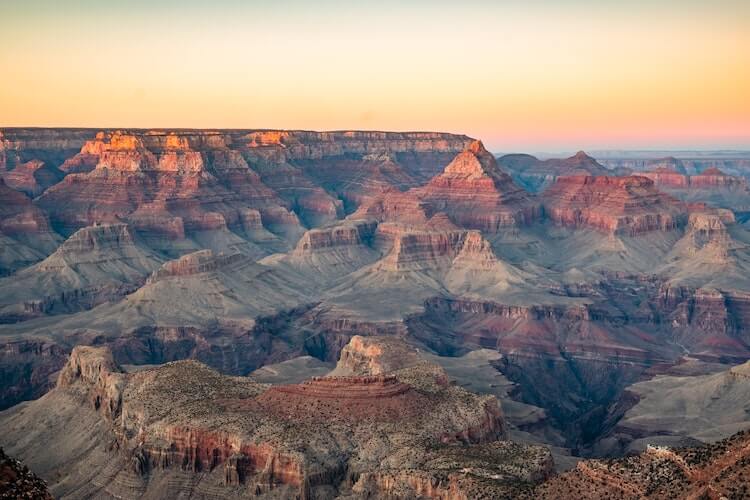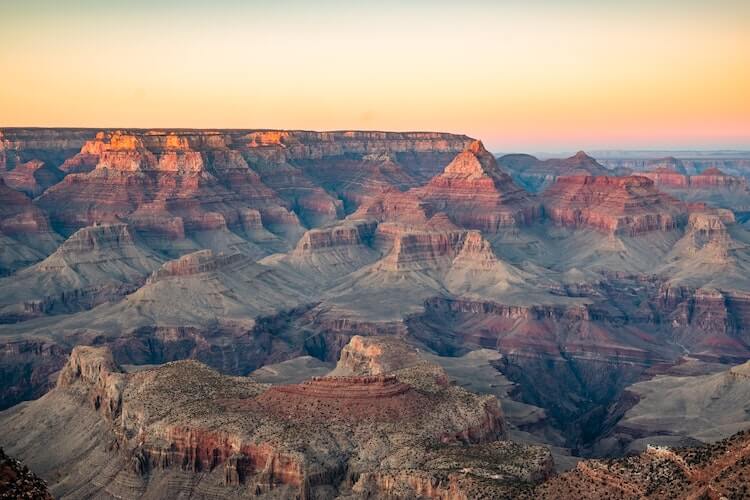 6. Grand Canyon, USA Virtual Tour
Witness the awe and wonder that is the Grand Canyon in this National Park Service Youtube video. Get a bird's eye view of the most beautiful spots in the Grand Canyon and a guided tour with a park ranger.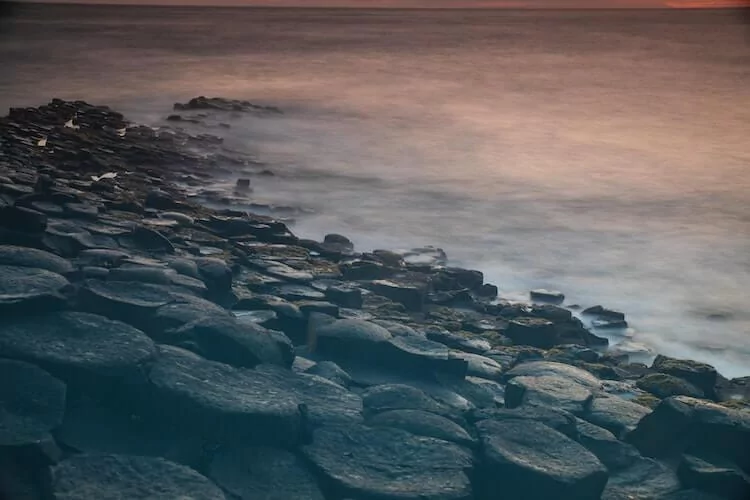 7. Virtual Reality Tour of Giant's Causeway, Northern Ireland
Take in the beautiful views of this unique landscape on the National Trust's virtual tour of Giant's Causeway. Feel as if you've stepped from your computer screen onto these basalt rock columns as you listen to the waves crashing below.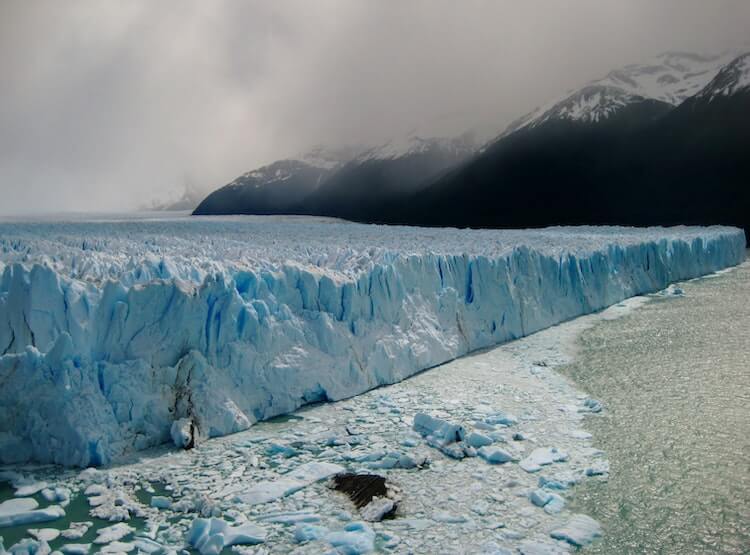 8. Perito Moreno Glacier, Argentina
Thanks to 360 cities, you can get a beautiful 3D photo of Perito Morena Glacier in Argentina. Zoom in to get up close and personal to the glacier or zoom out to see the surrounding beautiful landscape!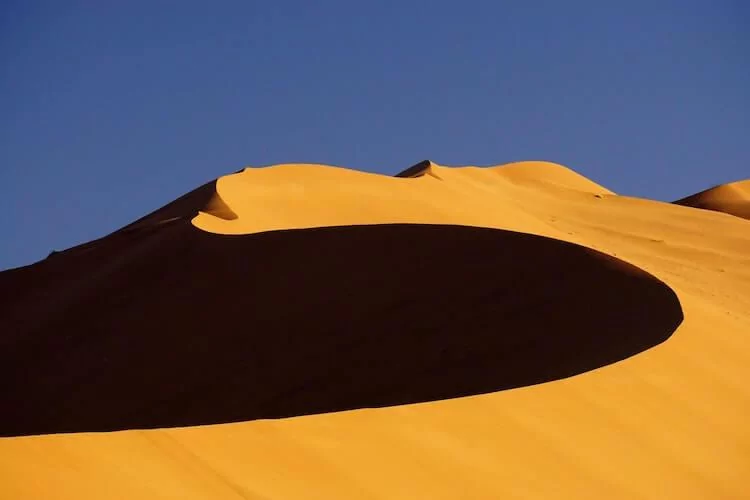 9. Sossusvlei, Namibia
Witness the beautiful sand dunes at Sossusvlei in Namibia with these panoramic views. Feel like you've climbed to the top, footprints left behind and all.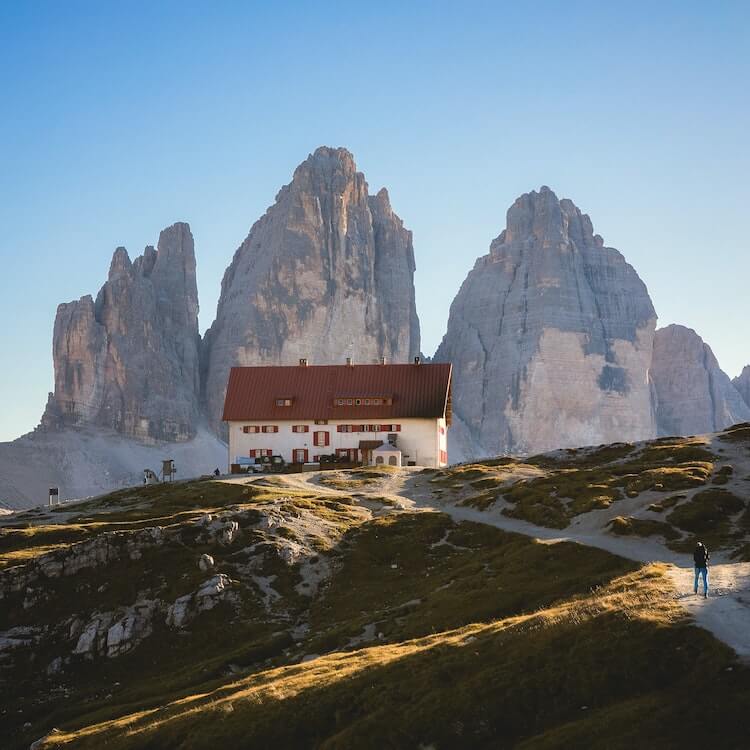 10. Virtual Tour of the Dolomites…On an Eagle!
Follow Red Bull's 360-degree video of the Dolomites in Italy…on an eagle! While you'll occasionally see a beak or wing, you'll take in the views from the back of an eagle as your soar high above the Dolomites in Italy!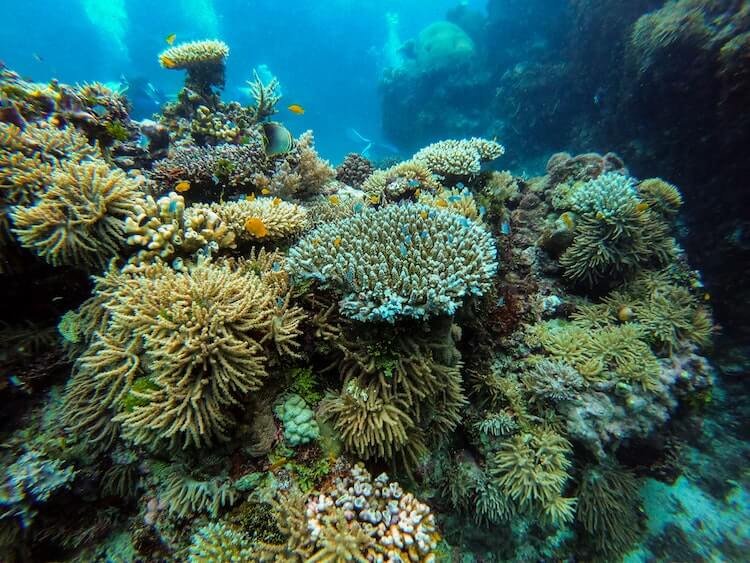 11. Great Barrier Reef Dive
Seaview 360 takes you on a 360-degree dive at the Great Barrier Reef in Australia! Feel as if you're swimming with the fish, spotting sea turtles, and diving in and out of coral reefs on this unique virtual diving experience.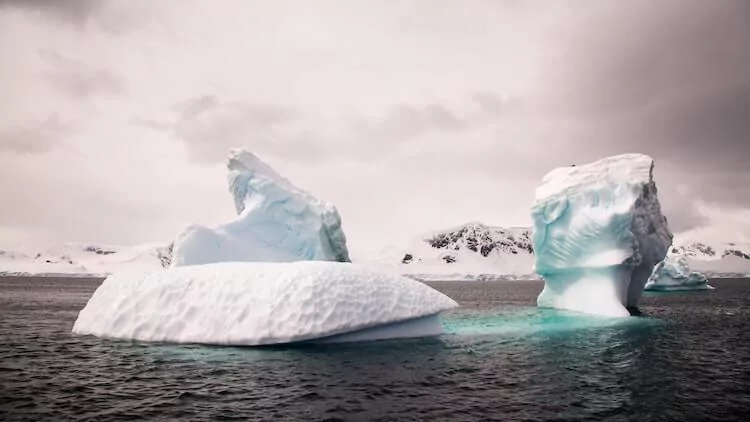 12. Take a Virtual Trip to Antarctica
From the Falkland Islands all the way to the South Pole, this Antarctica Virtual Tour will guide you through some of the coolest spots to visit in this remote part of the world.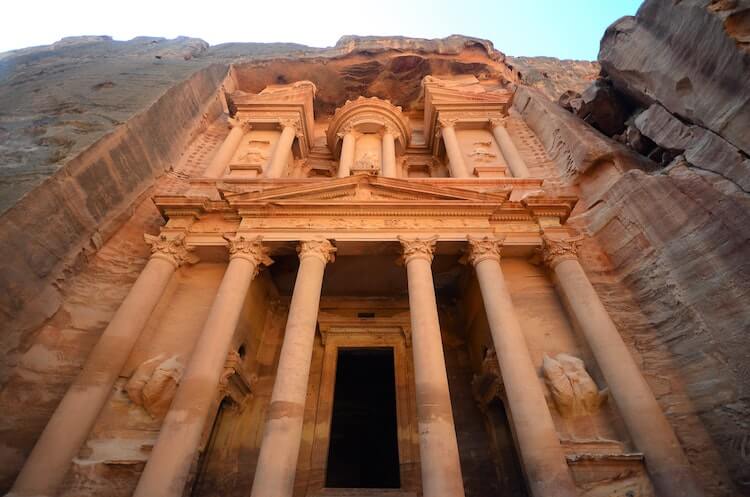 13. Virtual Photography Tour of Petra
Airpano is full of incredible 360-degree videos, but we fell in love with the one of Petra. If you can't make it to this beautiful UNESCO World Heritage Site in Jordan, this video will definitely make you feel like you're there.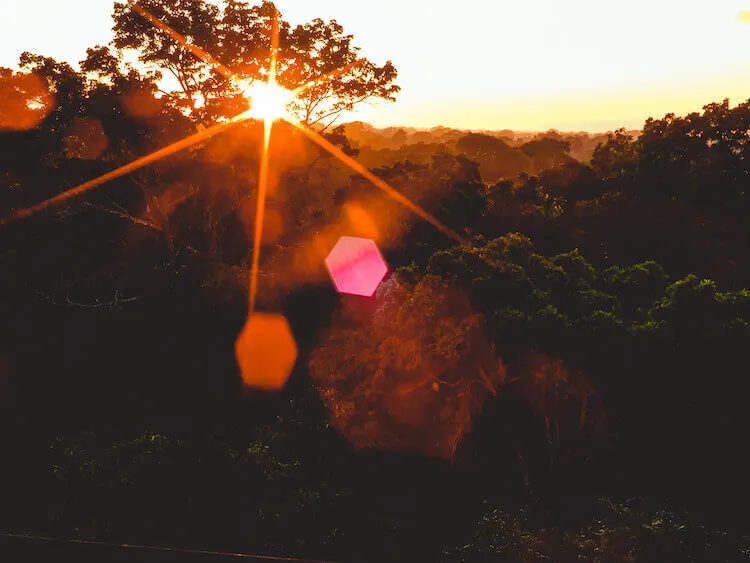 14. Amazon Rainforest Virtual Tour
This 360-degree virtual tour takes you under the canopy of the Amazon Rainforest to discover the wildlife, culture, and dense vegetation that comprises this unique rainforest. It is truly a unique experience to witness first hand, but this virtual tour comes very close to being there in person!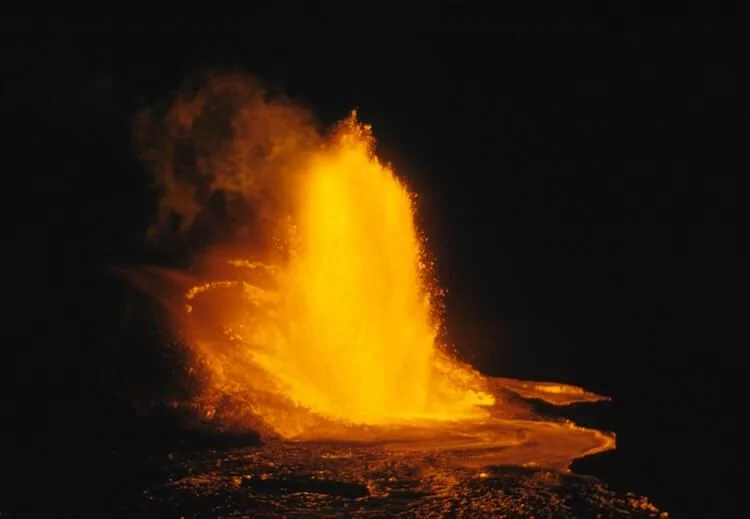 15. Venture to an Active Volcano in this Virtual 360º Tour
Head to Vanuatu to one of the most active volcanoes in the world in this virtual 360º tour. Redbull follows a couple on their trek to this dangerous volcano on a daring adventure.
Best Online Museum Tours Around the World
After all of the adventure-packed virtual tours online that you've seen on this list so far, let's dive into some of the best virtual reality museum tours!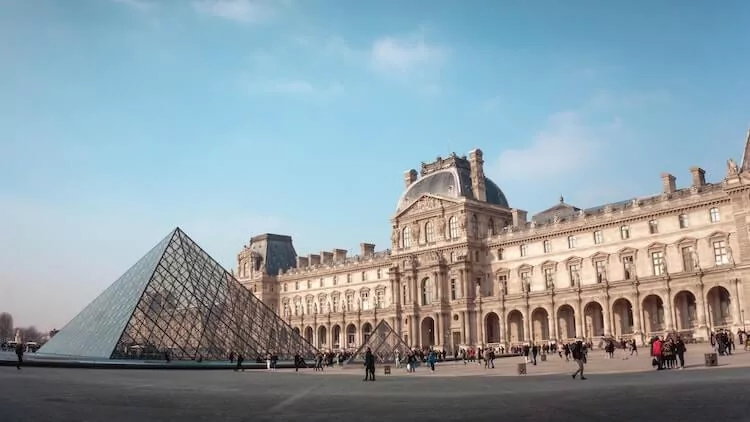 16. The Louvre Virtual Tour
Just because you aren't in Paris, that doesn't mean you can't visit the Louvre at home! Explore the famous paintings and galleries on the Louvre's website via their virtual tours. From the Galerie d'Apollon to the Egyptian Antiquities, find something to enjoy and maybe see in person one day on a trip to Paris.
PS- Check out our Paris packing list for your future trip!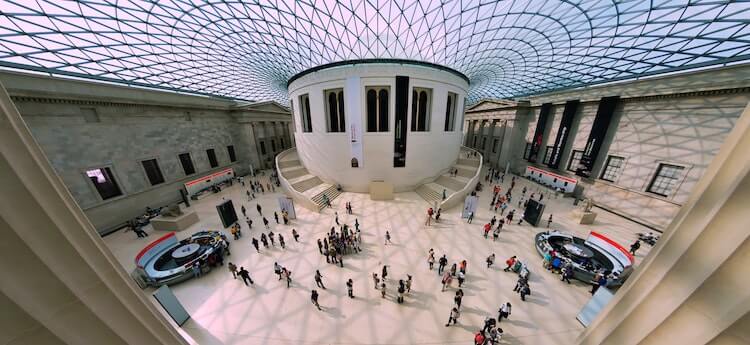 17. British Museum Online Tour
Did you know that you could visit the British Museum online via Google Street View?! Yes, you can, and here is the link to do so! Explore artifacts from around the globe from your living room at the British Museum.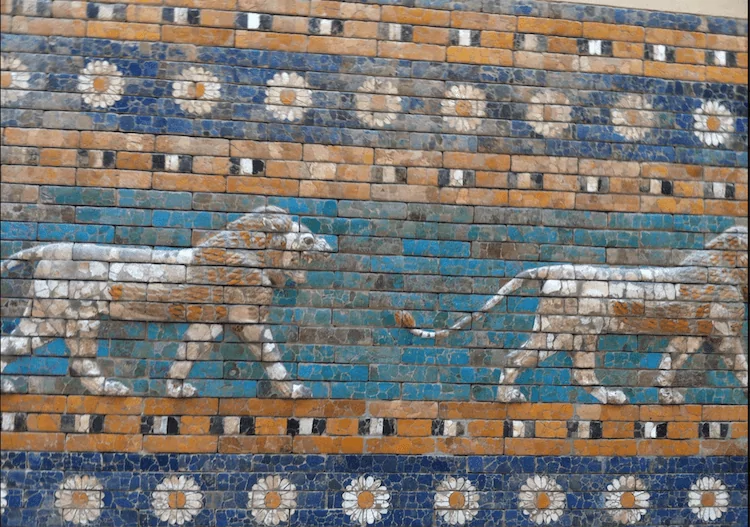 18. Pergamon Museum Virtual Reality Tour
Speaking of Google Street Maps, you can visit one of my absolute favorite history museums: the Pergamon in Berlin! Virtually walk past the Ishtar Gate (a reconstruction of the 8th gate to the inner city of Babylon), the Greek Pergamon Altar, and the Market Gate of Miletus as you encounter some of the world's coolest ancient artifacts!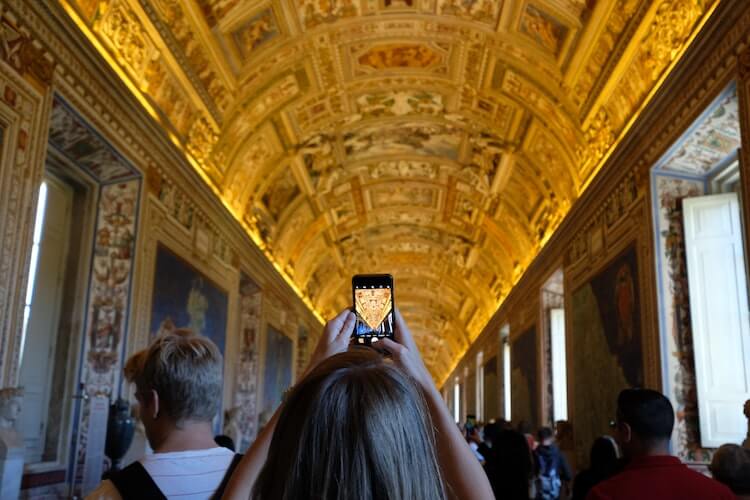 19. The Vatican Virtual Tour
The Vatican is more than the Sistine Chapel and St. Peter's Basilica. In fact, it has many works of art across the Vatican museums. You can visit the Sistine Chapel virtually as well as many other galleries and museums across the Vatican via its website! Many offer video or 360-degree tours!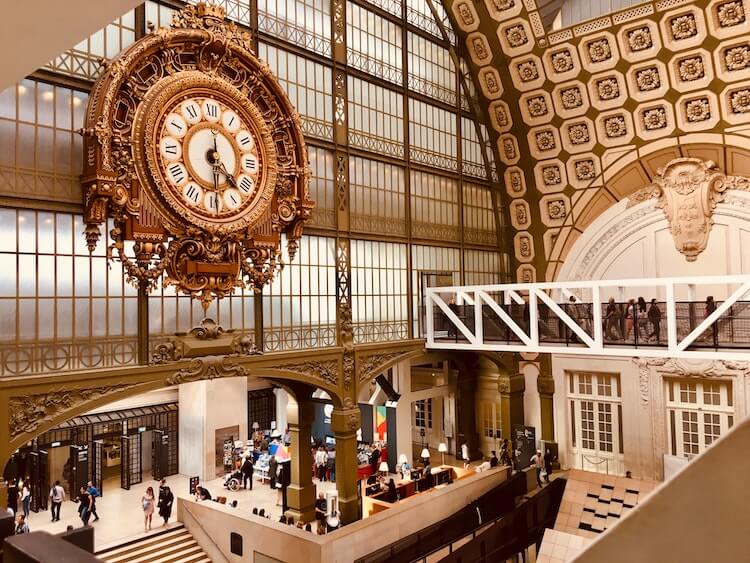 20. Musée D'Orsay Virtual Tour
Explore the most beautiful impressionist art by famous painters such as Van Gogh, Degas, and Monet in this art museum's virtual tour.
21. Guggenheim Museum Virtual Tour
The Guggenheim has a unique virtual tour as it includes both audio and video about various things happening at the museum including current and permanent exhibits. They also offer tours via Google as well!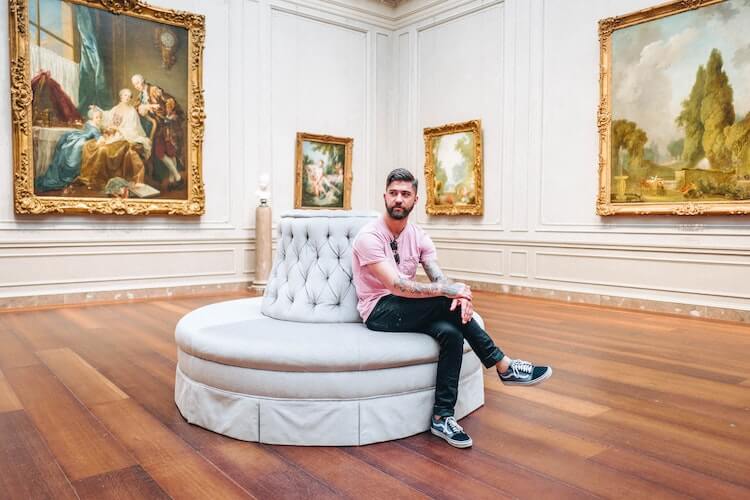 22. National Gallery of Art Virtual Tour
Enjoy art from around the globe on this virtual tour of the National Gallery of Art. I love how detailed this virtual tour is, including information about the pieces of art so you can learn more!
23. National Museum of Contemporary Art in Seoul Virtual Tour
Virtually venture to Seoul as you explore the online exhibits of the National Museum of Contemporary Art. They offer things such as online exhibit stories, 6 different museum views, and plenty of photography that shows off their best pieces!
24. Rijksmuseum Virtual Tour
Download the Rijksmuseum app for all of the virtual fun to discover the highlights of the museum including a guided tour and explanation of the various museum pieces.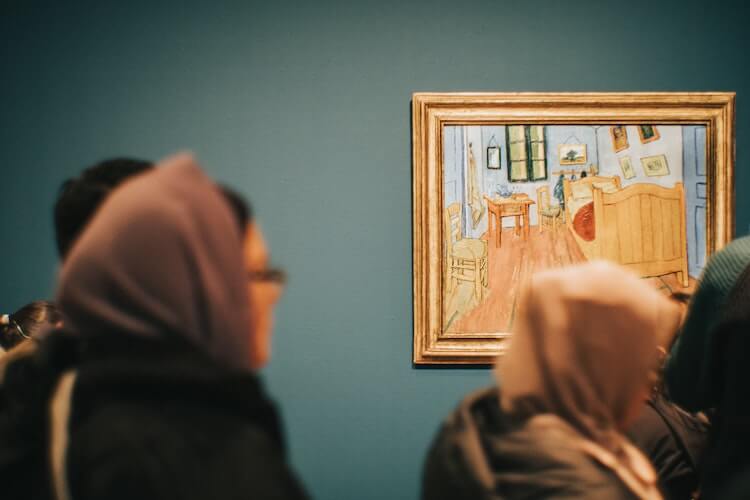 25. Van Gogh Museum Virtual Tour
Google's Arts and Culture shows you the best of the Van Gogh Museum at home. Explore his most famous works of art as you "walk" past his most iconic sketches and paintings.
26. J Paul Getty Museum Online Virtual Tour
Virtually travel to Los Angeles as you explore the many paintings, sculptures, and exhibits of the famous Getty Museum. This is another of Google's Arts and Culture tours!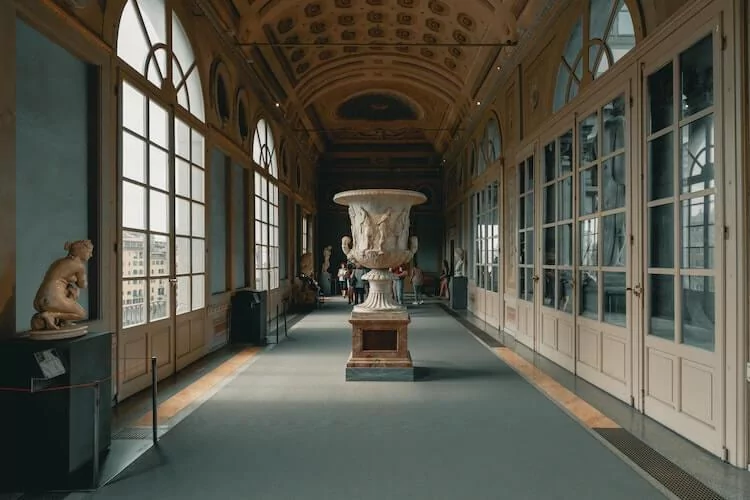 27. Virtual Tour of the Uffizi Gallery
I mentioned this virtual tour on our staycation date night guide, but you can explore the famous Renaissance works from da Vinci, Raphael, and Michaelangelo at this Italian art museum from home!
28. MASP Virtual Tour
The Museu de Arte de Sao Paulo is a gorgeous art museum in Brazil! And thanks to Google's Arts and Culture website, you can visit here from the comfort of your own couch!
29. National Museum of Anthropology in Mexico City Virtual Tour
With Google's Arts and Culture website, you can also visit the National Museum of Anthropology virtually without having to go to Mexico City! They have virtual photography of the museum that you can flip through to get a good idea of what the museum is like before visiting.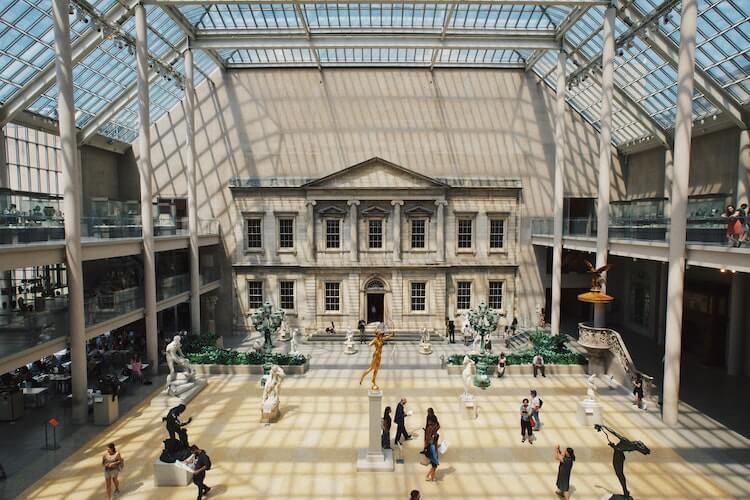 30. The Met Virtual Tour
Last, but not least in the virtual reality museum tours, is the Met. The Met has a 360º project, where you can virtually explore the museum's exhibits from home. From the Cloisters to the Arms and Armor Galleries, you can explore various 360º videos of this iconic NYC museum.
Best Wildlife Online Virtual Tours
From the world's best zoos/research centers to unique wildlife adventures, discover the world of virtual reality with wildlife online!
31. Georgia Aquarium Virtual Tour
The Georgia Aquarium nails it with their live cams! From beluga whales to sea otter live cams, you'll enjoy the adorable sea critters as they frolic peacefully at the Georgia Aquarium. Seriously, the sea otter cam is the cutest thing.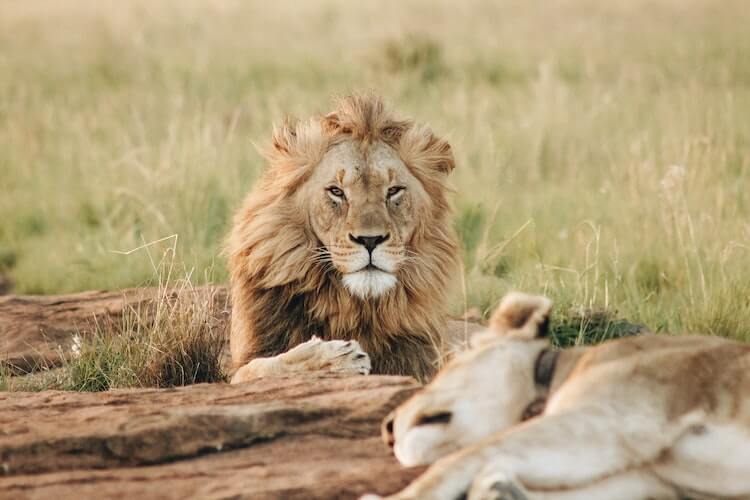 32. Watch a Safari in South Africa
We discovered this amazing virtual safari last week and have been LOVING it! Just watch the Youtube video and see which animals you can find! It was super similar to being there in person and it is the coolest thing!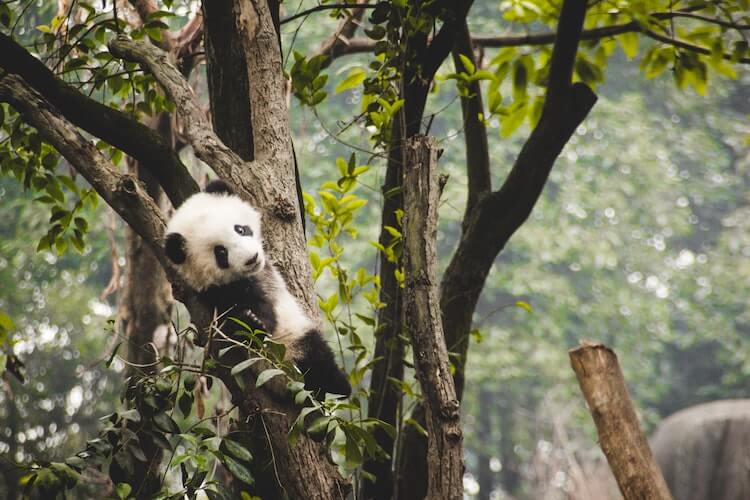 33. Chengdu Research Base Giant Panda Breeding Center Virtual Tour
Pandas are pretty darn cute, am I right? Airpano does a great job virtually taking us to the Chengdu Research Center for Pandas in this 360º video complete with baby pandas munching on bamboo and climbing in trees, as well as a bird's eye view of the vast expanse of this center.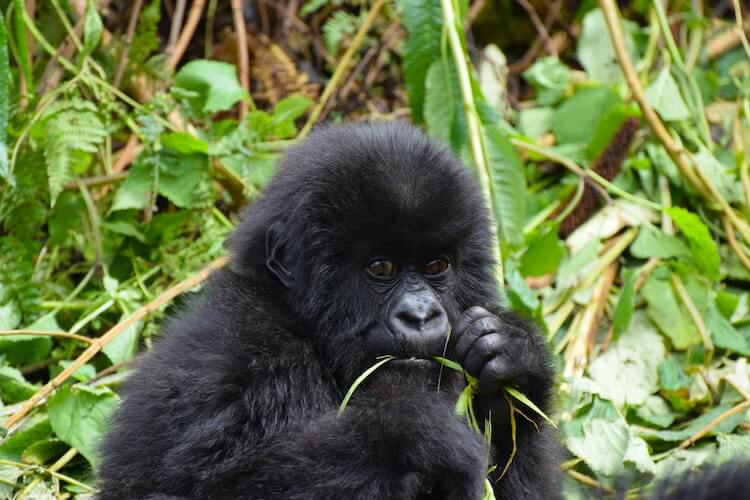 34. Virtual Reality Gorilla Trek
Explore the jungles of Uganda as you virtually join in on a gorilla trek! Enjoy the virtual thrills of spotting these mountain gorillas and hang out with them in this 360º video!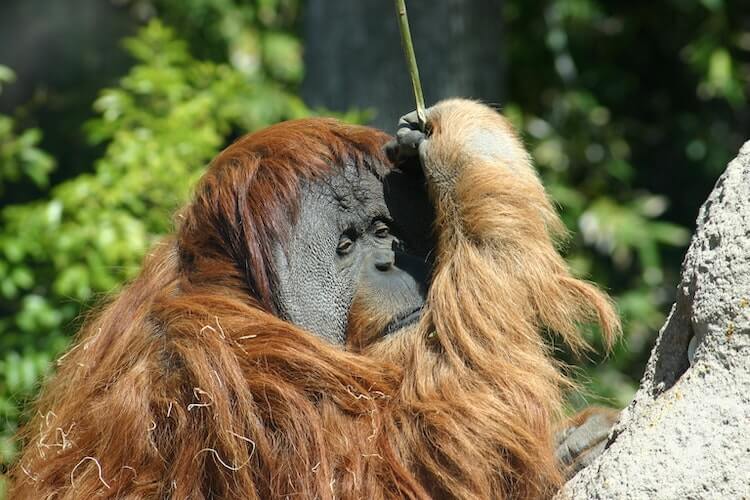 35. San Diego Zoo Virtual Visit
The San Diego Zoo is massive! It is one of the best zoos in the world, and they have some great live cams! From the penguins to baboons, enjoy live footage of these adorable animals enjoying their day at the zoo.
With so many incredible places to virtually visit around the world, you can use these 360-degree photos and videos to plan out your next vacation!
Which virtual tours online did you most enjoy?
Pin it here!