Some posts on this site contain affiliate links, meaning if you book or buy something through one of these links, I may earn a small commission (at no additional cost to you!). Read the full disclosure policy here.
---
Portland, Oregon is one of those cities where you're close to nature, yet you've got the convenience of being in a city with amazing food, great beer, and the best coffee around. It is easy to fall in love with this place. But if you've got a few days to spare, it is 100% worth getting outside of the city on one of many day trips from Portland!
I visited Portland back in June of this year for a week, and during that time, I had to get out of the city to explore more of the gorgeous state of Oregon. And with so many great day tours from Portland, Oregon, it can be hard to narrow them down. In this guide, I'll walk you through the best Portland day trips and which one I went on during my time there.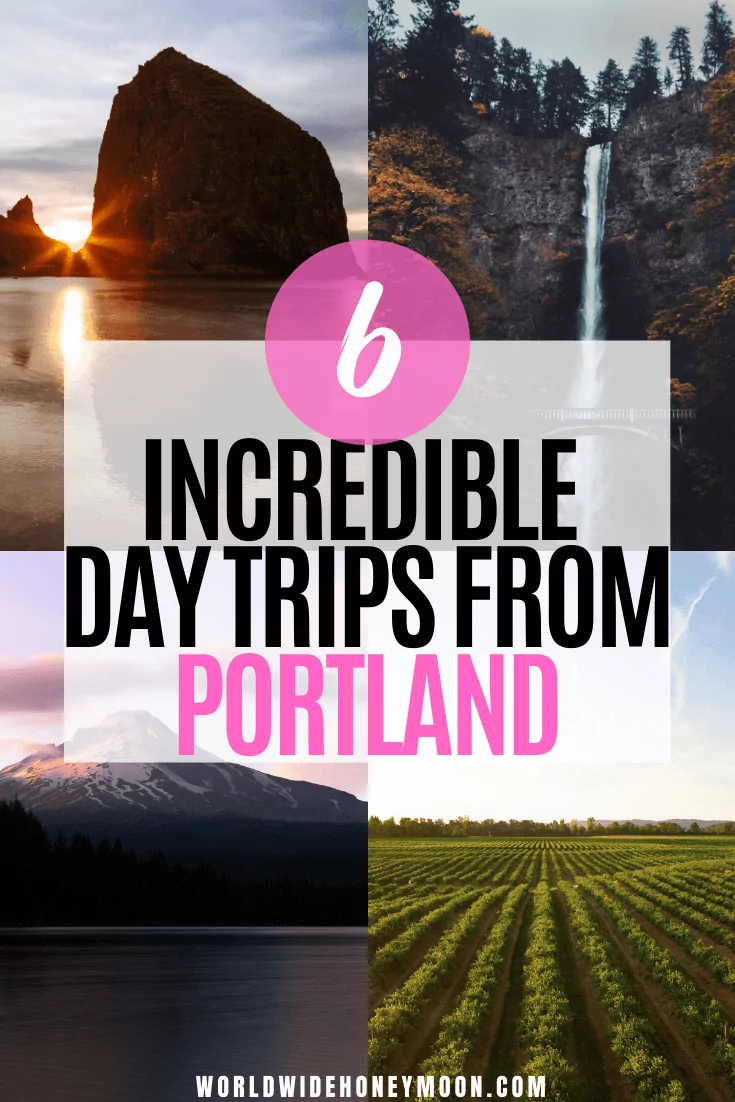 Best Day Trips from Portland Oregon
When it comes to Portland day trips, these are the best ones to choose from in this bucket-list-worthy place.
1. Multnomah Falls Day Tour
Probably the easiest day trip from Portland, Multnomah Falls is easy to do within a few hours. If you are renting a car, you could do this on your own by driving 30 minutes on I-84 eastbound. Once you find parking near the falls, you take the 5-minute walk to the viewpoint, and then you're staring at the most beautiful, 611-foot tall waterfall.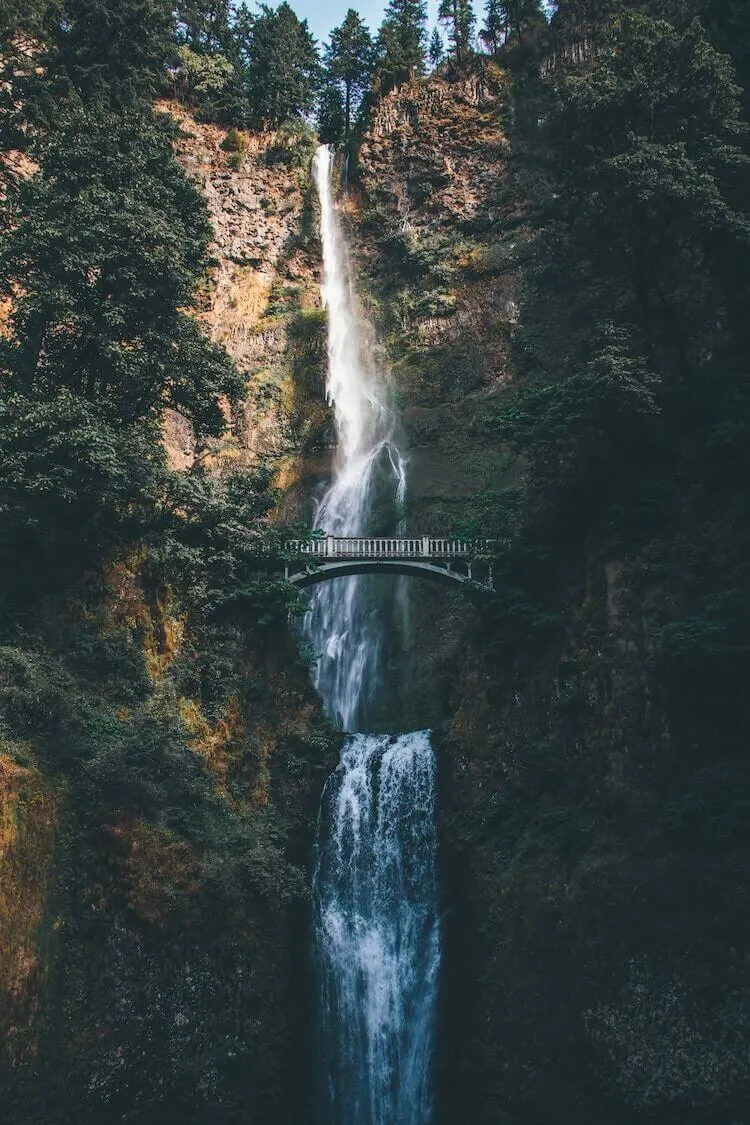 After admiring the falls, you can head to the Multnomah Falls Lodge for some lunch, and you can also take a mile-long hike up to the top of the falls. Multnomah Falls is located inside of Colombia River Gorge, so there are plenty of great trails to hike if you've got the time.
It is the perfect morning or afternoon activity during your time in Portland, and if you can't get away for too long, this is a great option.
If you aren't renting a car, you can also take the Columbia Gorge Express bus up to Multnomah Falls. It makes 5 stops including Gateway Transit Center in Portland (where you can hop on), Rooster Rock State Park, Multnomah Falls, Cascade Locks, and Hood River. You can visit the Hood River or Cascade Locks after visiting the falls as well. Check the bus schedule here.
The cost of the bus is $12 for an all-day unlimited hop on hop off pass per person, $7.50 for a round trip ticket from Portland to the falls, or $40 for a family pass (up to 4 people) unlimited for the day.
If you don't want to figure out the bus schedule, you could also book this as part of the Hop On Hop Off Trolley Tour of Portland, which includes a stop here. On top of the trolley tour for Portland sightseeing, it will take you to Multnomah Falls and Columbia River Gorge. The cost is $99 per person.
Book your Trolley Tour here!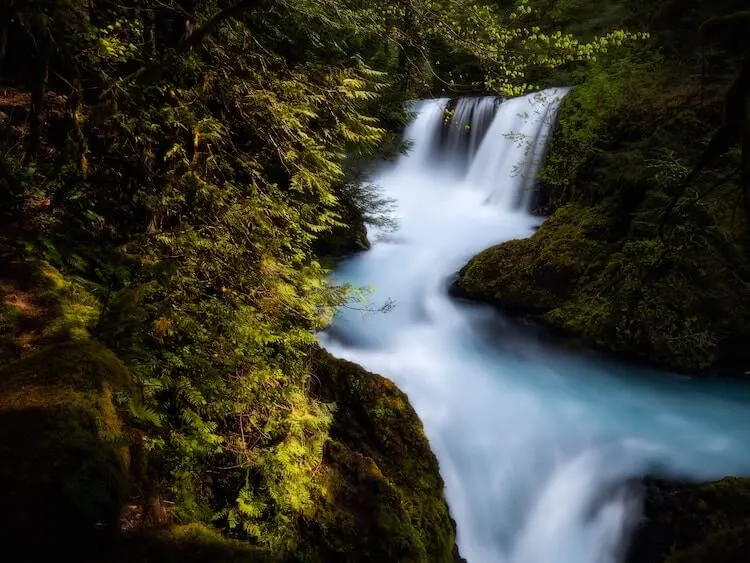 2. Columbia River Gorge Half Day Tour
If you're really short on time, why not go on a short, 3-hour tour of Columbia River Gorge where you're picked up and dropped off in front of your hotel?
The Columbia River Gorge Half Day Tour takes you to Waterfall Alley, a place known for several stunning waterfalls. Then, you get to go to a great Columbia Gorge viewpoint, hike to a waterfall, drive along the Historic Columbia River Highway Scenic Byway, stop at a few more waterfalls, and end at Multnomah Falls before coming back to your hotel in Portland.
If you love waterfalls and are short on time, this is a fantastic day trip to consider.
The cost is $65 per person.
Book your Columbia River Gorge Half Day Tour here!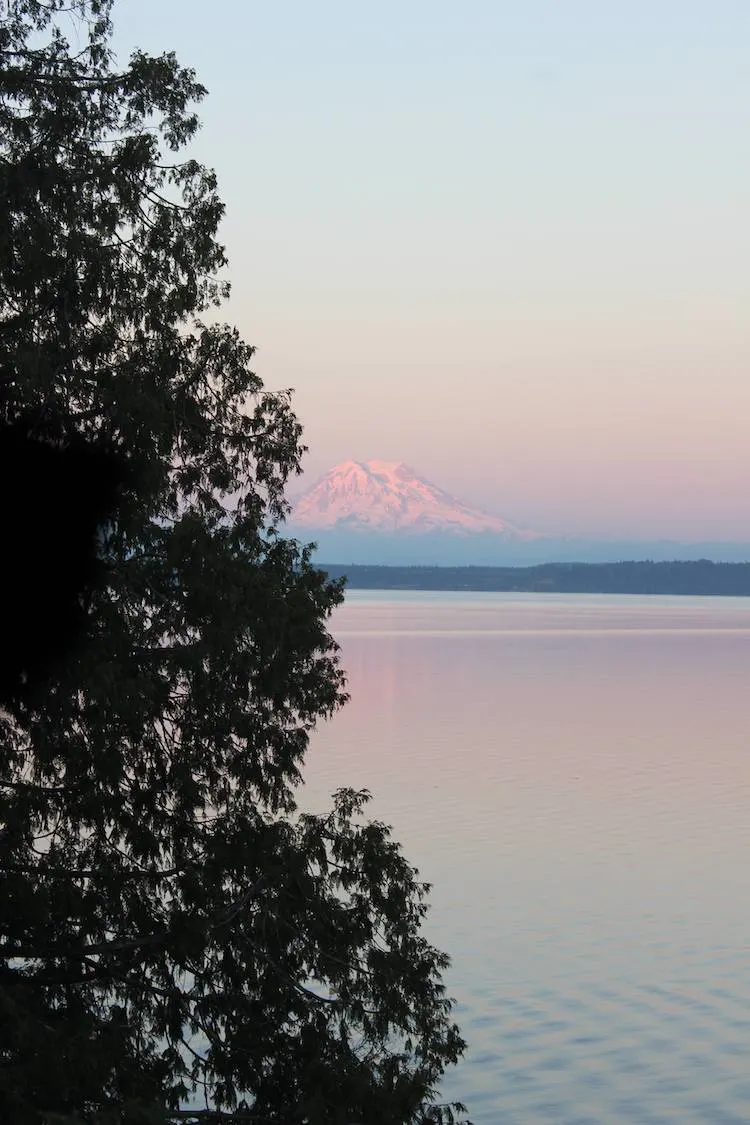 3. Mount St. Helens Day Tour from Portland Oregon
Definitely one of the more adventurous Portland Oregon day trips, on your trip to visit Mount St. Helens, which dramatically erupted in 1980, you'll get to go spelunking in the largest continuous lava tube in the continental US (Ape Cave), explore the visitor center around the Blast Zone, and learn about the eruption and how the forest is still recovering.
After that, you'll enjoy views of the steaming volcano, lava dome, and newest glacier at Johnston Ridge Observatory Center.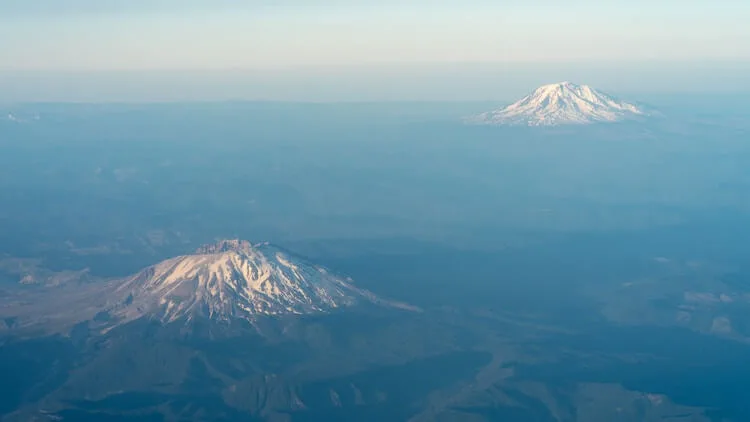 On top of getting an education on what happened when Mount St. Helen erupted, you'll learn all about how much progress has been made on predicting future volcanic eruptions and more! If you love geology, this is definitely a great day trip option.
The cost is $225 per person.
Book your Mount St. Helens Day Tour here!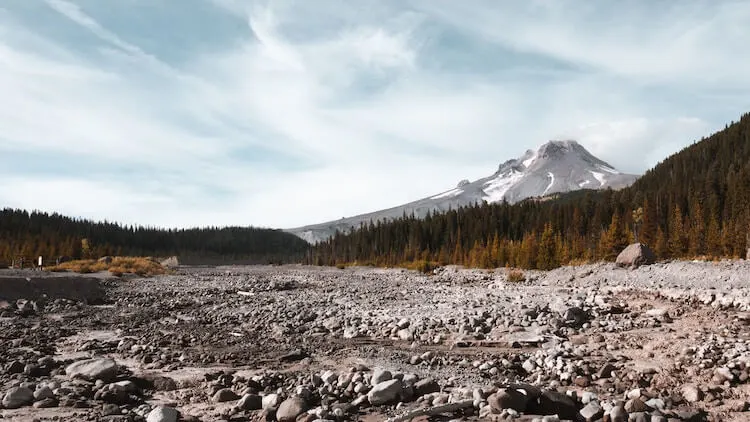 4. Hood Day Tour From Portland
If you want to experience the mountains and waterfalls of Oregon, this is the perfect day tour from Portland for you. This longer day trip starts out driving through Columbia River Gorge, which includes a visit to the iconic Multnomah Falls, and then heads to the windy town of Hood River.
You can grab some wine at Hood River and watch windsurfers catch some air before going to Rowena Crest for more views of the gorge before ending at Mt. Hood. Have flashbacks to The Shining at Timberline Lodge or go for a short hike around the mountain. Just take it easy, with an altitude of 11,250 feet (3,429 meters), you may start to feel some altitude sickness.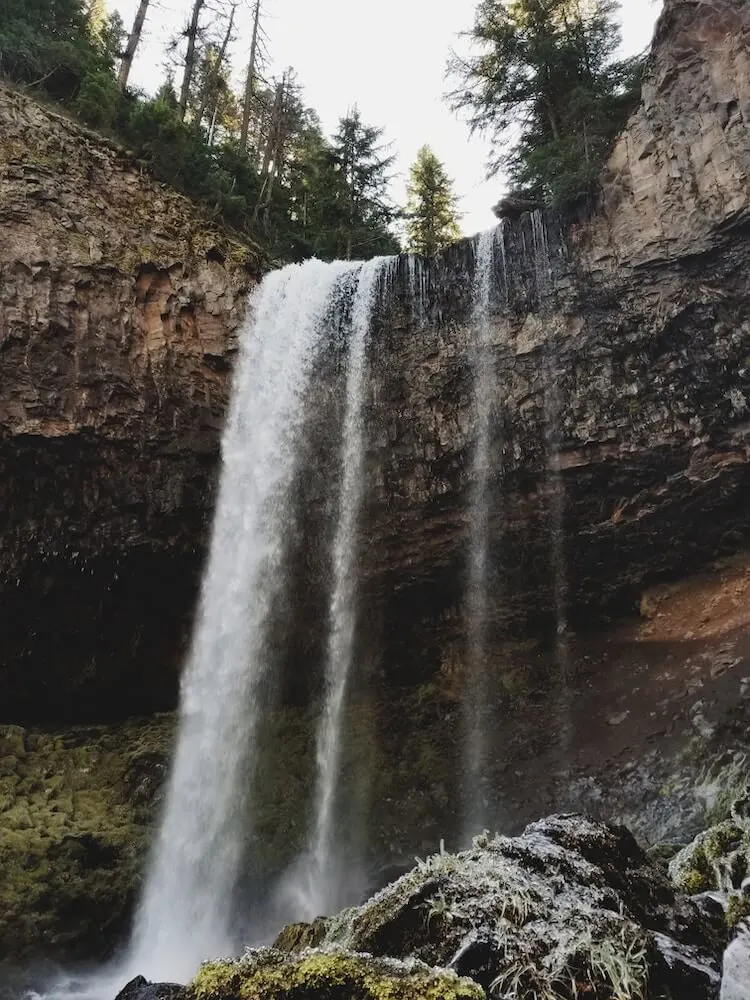 This is a fantastic day trip if you have a full day to spare for the Columbia River Gorge. You will get to see all of the highlights versus visiting one or two from the other day trips above.
The cost is $100 per person.
Book your Mt. Hood day tour here!
Check out our hiking must-haves!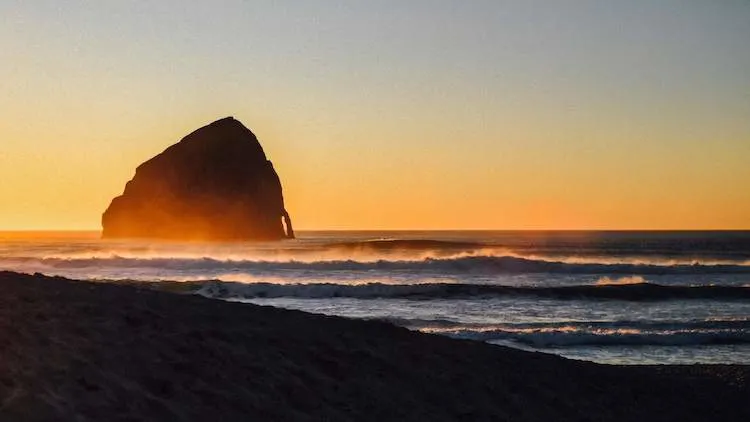 5. Oregon Coast Day Tour to Cannon Beach and Haystack Rock
We've talked at length about visiting mountains and waterfalls, but if you've already done that, or are more interested in beaches, why not check out the scenic Oregon coast as a day trip from Portland?
Explore rocky cliffs, tide pools, and more as you wander over to Cannon Beach, where you can stare in awe at Haystack Rock, a very iconic Oregon coast formation surrounded by amazing wildlife and tide pools.
Try to spot whales at Neahkahnie Point, or even hike along the temperate rainforest and beaches at Short Sand Beach/Oswald West State Park.
Oregon is more than mountains and Portland. You'll love learning about the unique climate of the forests and ocean as well as spot wildlife in the air, land, and sea.
The cost is $100 per person.
Book your Oregon Coast Day Tour from Portland here!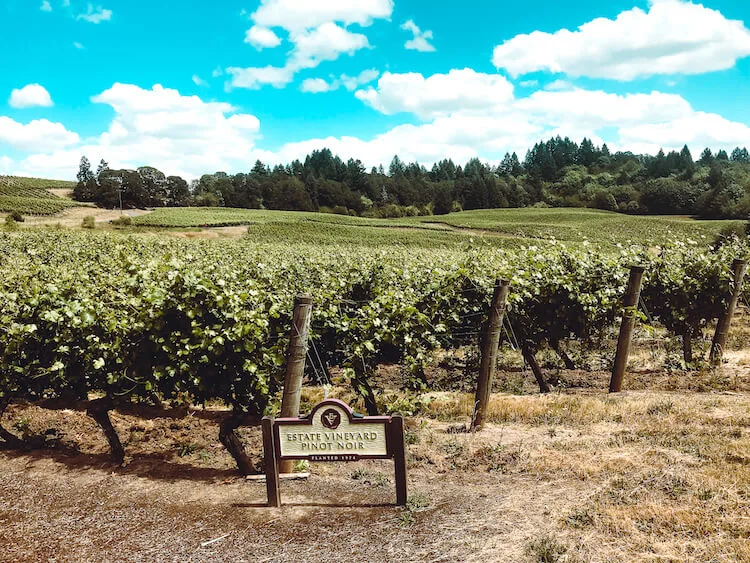 6. Willamette Valley Wine Day Trip from Portland
After an action-packed few days in Portland, unwinding at various wineries in the Willamette Valley may sound appealing.
The Willamette Valley is making a name for itself for its Pinot Noirs. Thanks to its cooler mountain climate, Pinot Noir grapes grow perfectly and Willamette is quickly becoming world-renown for this.
If you thought you loved Pinot Noir in California (which by the way is amazing), you'll love the distinct flavors and aromas the Willamette Valley brings to it.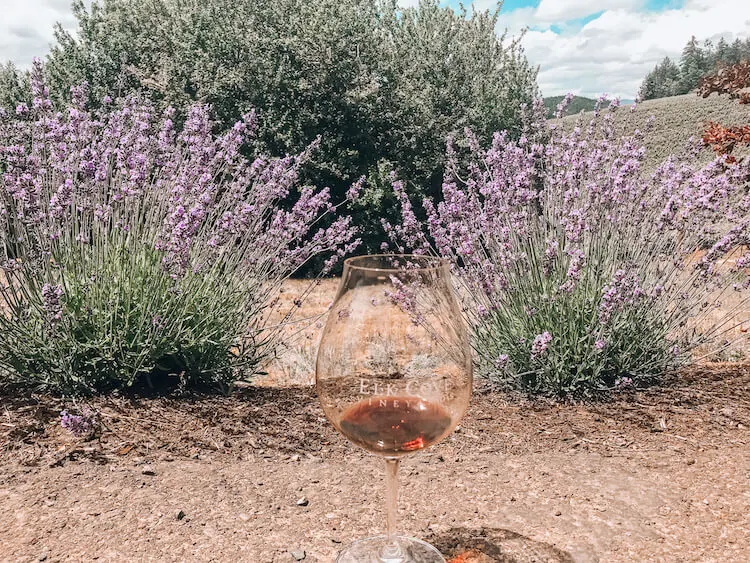 On this tour, you'll be guided to 3 wineries where you can sample various wines, pair wine with cheese, crackers, and chocolates, and wander around the estates to admire the stunning scenery.
Perhaps you may even want to buy a bottle or two to enjoy back at your Portland hotel.
The cost is $100 per person.
Book your Willamette Valley Wine Tour here!
Which of the Day Tours from Portland Oregon Did I Go On?
This was a tough choice. I researched a ton, and while I absolutely love hiking and certainly did my fair share of hiking around the parks of Portland, I love exploring the wine regions of the world.
From the Winelands of South Africa to the wineries in Southern California's Santa Ynez Valley, if I have a chance to spend a day frolicking in vineyards and trying various wines, I definitely love to choose that. I always love checking out wineries including those in Ohio and near Shenandoah National Park too!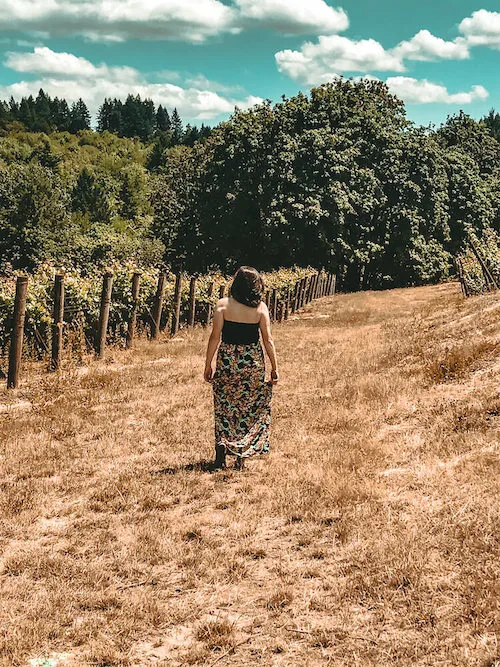 As I only had one free day to choose a day trip, I opted for the Willamette Valley wine tour and it was 100% worth the money. I loved sipping and savoring wines at Elk Cove Vineyards, Montinore Vineyards, and David Hill Vineyards & Winery. Each winery had amazing wines to choose from, and the tour itself included tastings at all of them. I loved the Elk Cove Vineyards Pinot Noir that I had an extra glass to sip on while relaxing and overlooking the vines.
If I had extra time in Portland, I would've definitely have chosen the Oregon coast or Mt. Hood tours to get the most out of my time there, but there is always an excuse to go back and explore more of what Portland, and Oregon, have to offer!
With so many great day trips from Portland to choose from, it can be a tough choice for anyone as to which one to go on. Whether you love mountains, beaches, or wine, you can find something to enjoy about Oregon.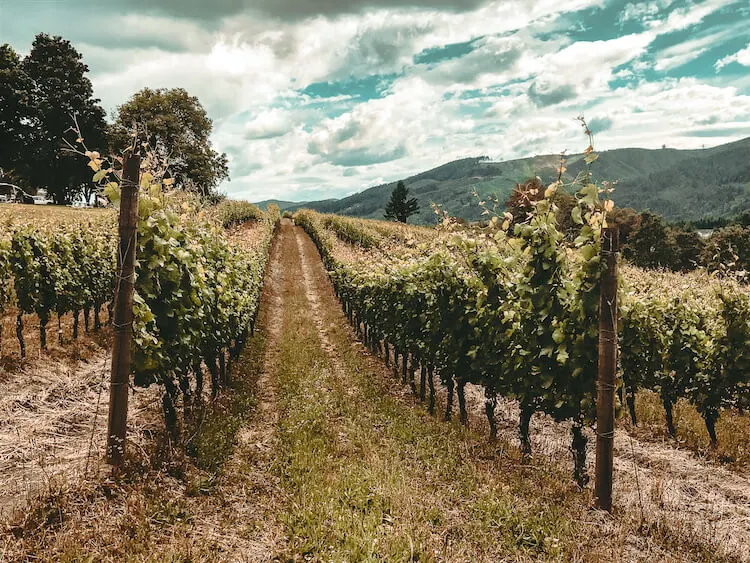 Check out our other day trip and wine guides here:
Where to Stay in Portland, Oregon:
Budget: Hi Northwest Hostel. Read reviews and book it on Booking.com | TripAdvisor | Agoda
Mid-Range: Hotel Zags Portland. Read reviews and book it on Booking.com | TripAdvisor | Agoda
Luxury: The Benson, A Coast Hotel. Read reviews and book it on Booking.com | TripAdvisor | Agoda
Portland and the surrounding area is a truly romantic US destination. So getting out of the city is a great way to see the charming and stunning state that is Oregon!
Which day trip from Portland would you choose? Let us know in the comments!
Pin it here!